A Look Back At The Iconic "Batman" TV Series
On January 12, 1966, the first episode of "Batman" debuted on ABC, and it became one of the most iconic TV shows ever made. With its Bat-Fight words and the Batusi, the show helped ignite interest in the comic book series. In 2014, the entire series was released on DVD and Blu-Ray for the first time ever. Stars Adam West, Burt Ward, and Julie Newmar kept the "Batman" flame burning with their appearance in the 2016 animated film "Batman: Return of the Caped Crusaders." We take a look at the cast of the show and dig up some trivia along the way.
A Bulging Problem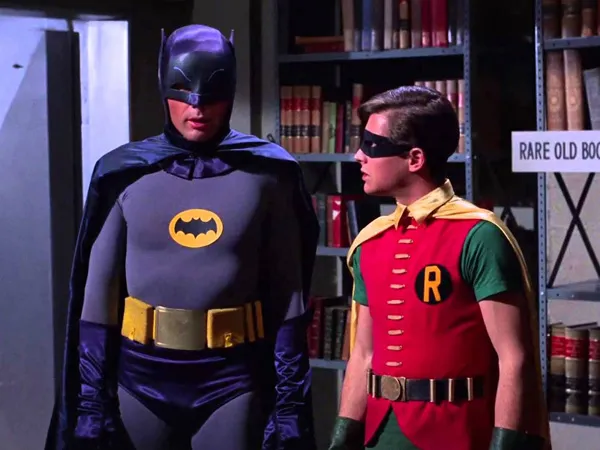 The '60s were certainly more conservative times for America and because of this, there was some controversy surrounding Batman's and Robin's costumes below the belt. Producers had to implement different methods to cover both Adam West's and Burt Ward's nether areas so viewers wouldn't be so shocked or offended by any bulge that made itself visible on screen.
This was common practice with any show at the time that may have used more risque costumes
Showing Their Feelings
Conservative and religious groups alike certainly weren't wrong at times for complaining about the bulge. According to Mental Floss, "Adam West has admitted that Julie Newmar as Catwoman caused 'strange stirrings in my utility belt."
Burt Ward also admitted that Lesley Gore (as Catwoman's assistant, Pussycat) caused him a great deal of intense male feelings because she kept rubbing up against him." The good news is that everyone on set were as professionals.
Robin's Short End Of The Stick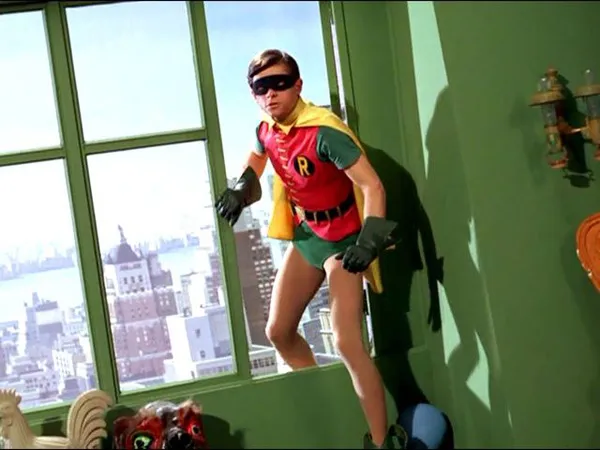 Apparently, producers didn't think Robin was as important as Batman. Burt Ward was only paid $350 a week filming the first season of Batman. They also made him perform his own stunts, telling him that his costume was more revealing of his face and that required him to do his stunts.
As Ward later found out, in addition to getting the minimum wage, making him perform his own stunts was cheaper than hiring a stunt double.
A Dangerous Job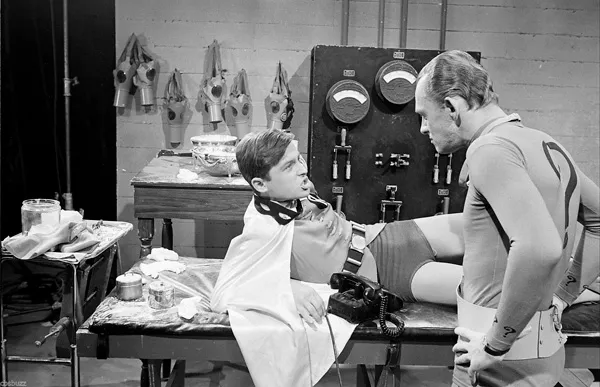 Burt Ward recalled of his time on the show:
"It was really dangerous to make the show. I arrived on set, in costume, and got into the Batmobile expecting to see Adam. But he wasn't there – instead, there was another gentleman dressed as Batman. I said, 'Who are you? Why isn't Adam West Here?' and he said, 'I'm a stuntman – this is a very dangerous stunt and they don't want Adam to get hurt.' [As for Burt's own stuntman when they could afford one], 'He was over having coffee with Adam West.'"
Julie Newmar As Catwoman
Julie Newmar, who played Catwoman in the first two seasons, received two Golden Globe nominations for her work in My Living Doll and The Marriage-Go-Round. In 1995, she made a cameo appearance in the film To Wong Foo, Thanks for Everything! Julie Newmar.
In 2010, she lent her voice to Martha Wayne in an episode of Batman: The Brave and the Bold. In 2017, she once again returned to the world of Batman to lend her voice to Batman vs. Two-Face.
A Signature Sound
Remember The Penguin's classic "quack, quack, quack" squawk that he'd made before puffing his cigarette in its signature holder? Well, the gimmick was actually born out of necessity rather than creativity.
Burgess Meredith had given up smoking 20 years before accepting the role and the cigarette smoke irritated his throat. He made his signature squawk to help alleviate the pain. The tool to help him feel better ended up defining his own work, and became a major part of character in future interpretations.
No Laughing Matter
You'd be surprised to hear how The Joker's maniacal laughter became an essential fixture to his character. When Cesar Romero met with producers to go over The Joker's costuming, the actor was so amused by the absurdity of the garb that he spontaneously broke out into near-maniacal laughter.
A producer who overheard told Romero, "That's it, that's your Joker's laugh!" Ever since then, actors have been trying to find their own iconic laugh for the character.
How West Won The Role
While Adam West had some already had quite a few acting credits up his sleeve before Batman, his previous serious acting roles isn't what caught producer William Dozier's attention. Surprisingly, what caught Dozier's eye was West's dead-pan performance as a James Bond-type called Captain Q in a Nestlé Quik commercial.
You would think that West's ability to portray the Bond spy type would make him a great candidate for James Bond, right?
West, Adam West?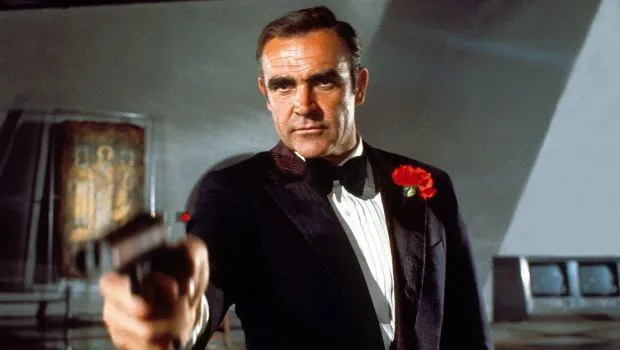 After having been in the role of Batman, West was actually considered for (and eventually offered) the Diamonds Are Forever James Bond role. He didn't accept the offer because he thought a British actor would be more convincing as the international spy and playboy.
Sean Connery later reprised his role as Bond for the 1971 film. Turning down the role opened the door for another actor to step in and put on the cape and cowl.
The Batman Theme Song
The theme for Batman is arguably one of the most recognized theme songs of all time. Composed by Neal Hefti, the song features vocals from The Ron Hicklin Singers, who also sang the theme songs for Love, American Style and Wonder Woman.
Over the years, the song has been covered by a plethora of artists, including The Who, Voivod, and The Kinks. It's definitely one of the greatest TV show theme songs ever created.
Gadgets Galore!
Batman was always prepared for any situation with a number of different gadgets. From "Remote Control Enormous Candle Dipper" to "Oceanic Repellent Bat Spray" to a "Brain Wave Batanalyzer," Batman was always equipped for any scenario that might arise.
The award for most ridiculous gadget on the series, however, might just go to Catwoman's "Gossip Phone." Meow. The shows even gave the previously mentioned James Bond a run for his money on cool toys!
Batman Clearly Owned A Label Maker
Another characteristic of the Batman series' style was the use of incredibly detailed labeling in scenes – almost to the point of comedy.
In fact, there are websites and social media accounts today dedicated to chronicling all the examples of over-the-top labeling from the 1960s show. For instance, the device above probably doesn't require a tag, but is clearly marked "Bat Ladder" just in case a viewer is unfamiliar with the equipment.
The Death Of A Legend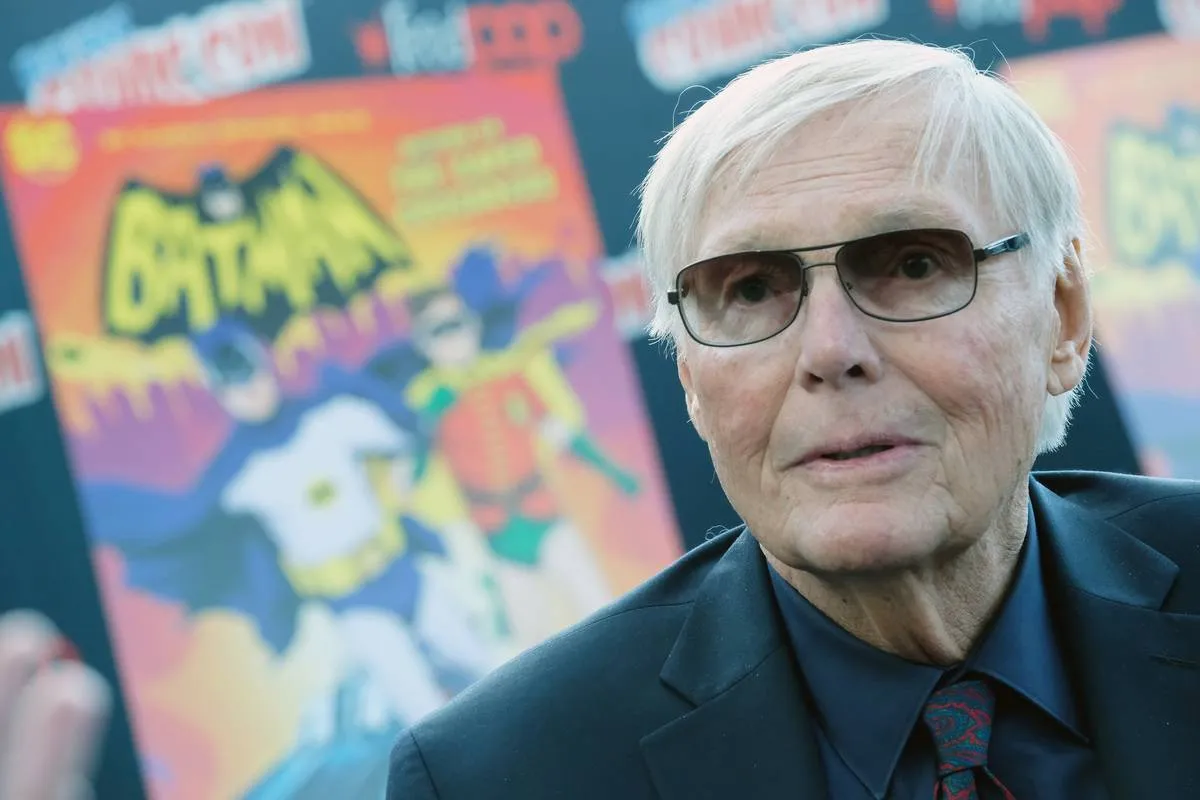 Adam West passed away on June 9, 2017. He was 88 years old and had a years-long battle with leukemia that he tragically lost. West died peacefully at home, according to his representative. His family issued this touching statement to the public:
"Our dad always saw himself as The Bright Knight, and aspired to make a positive impact on his fans' lives. He was and always will be our hero." RIP, Batman.
Adam West Was A Classic Batman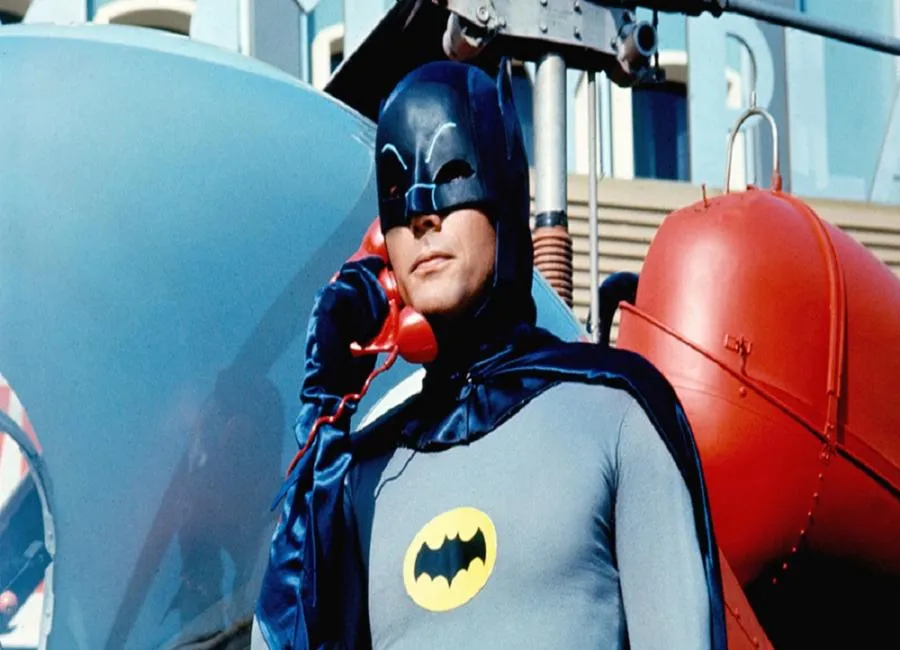 Thanks to producer William Dozier, Adam West has been forever immortalized as Batman. Even after the show ended, he still lent his voice to the Caped Crusader in The New Adventures of Batman and Super Friends: The Legendary Super Powers Show.
In 2012, he gained a star on the Hollywood Walk of Fame. While he never garnered the accolades he may have deserved, West had a long career that will forever be remembered by the millions of fans he had worldwide.
Burt Ward Was A Baby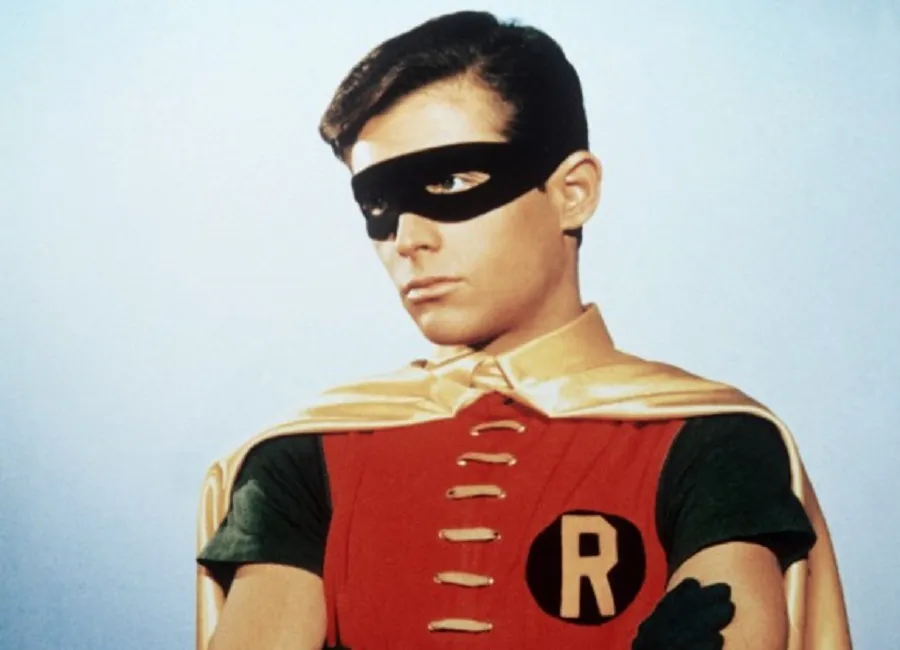 At the age of 19, Burt Ward landed the role of Robin, and his life was never the same again. In 1995, the Los Angeles native released his autobiography titled Boy Wonder: My Life in Tights.
He still makes appearances at conventions across the country. He continues to act as well, lending his voice to several animated projects every year, including Batman animated projects produced by Warner Brothers and DC.
Alan Napier Became Alfred
English actor Alan Napier is best known for his portrayal of Bruce Wayne's butler Alfred Pennyworth. Napier was the first person to be cast on the show. Aside from Alfred, he also played Sherlock Holmes in an episode of Your Show Time as well as characters in many other films and shows.
In later adaptions, Alfred would be played by such esteemed actors and Michael Caine and Jeremy Irons. It's hard not to love the original the most, though!
Neil Hamilton As Police Commissioner Gordon
Neil Hamilton is best remembered for portraying Police Commissioner Gordon on all 120 episodes of Batman. The Massachusetts native started as a model in magazine ads for shirts, and later appeared in a plethora of films, including The World Gone Mad, The Darling Young Men, and Mr. Stringfellow Says No.
Hamilton's last role was as Chief of Staf in Which Way to the Front. The film came out four years after Batman made its premiere on ABC.
Cesar Romero As The Joker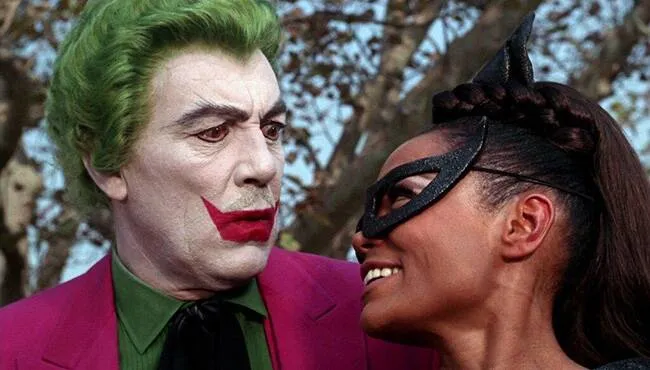 Cesar Romero is best known for his time playing The Joker. The Golden Globe-nominated actor also had noticeable roles as Peter Stavros on Falcon Crest, Steve McQuinn on Passport to Danger, and Esteban de la Cruz on Zorro.
In 2013, TV Guide named Romero's Joker one of "The 60 Nastiest Villains of All Time." Oddly enough, Romero refused to shave his iconic mustache to film the role, so it had to be painted over with makeup.
Stafford Repp As Police Chief O'Hara
Stafford Repp played Police Chief Clancy O'Hara, who was a character added to the comic book series later on. After the end of Batman, the San Francisco native had success running a chain of car washes.
On November 5, 1974, Repp died from a heart attack at the age of 56. His character was one of many added to the comic after being introduced in a TV series. Harley Quinn was famously added for the '90s animated series, too!
Madge Blake As Aunt Harriet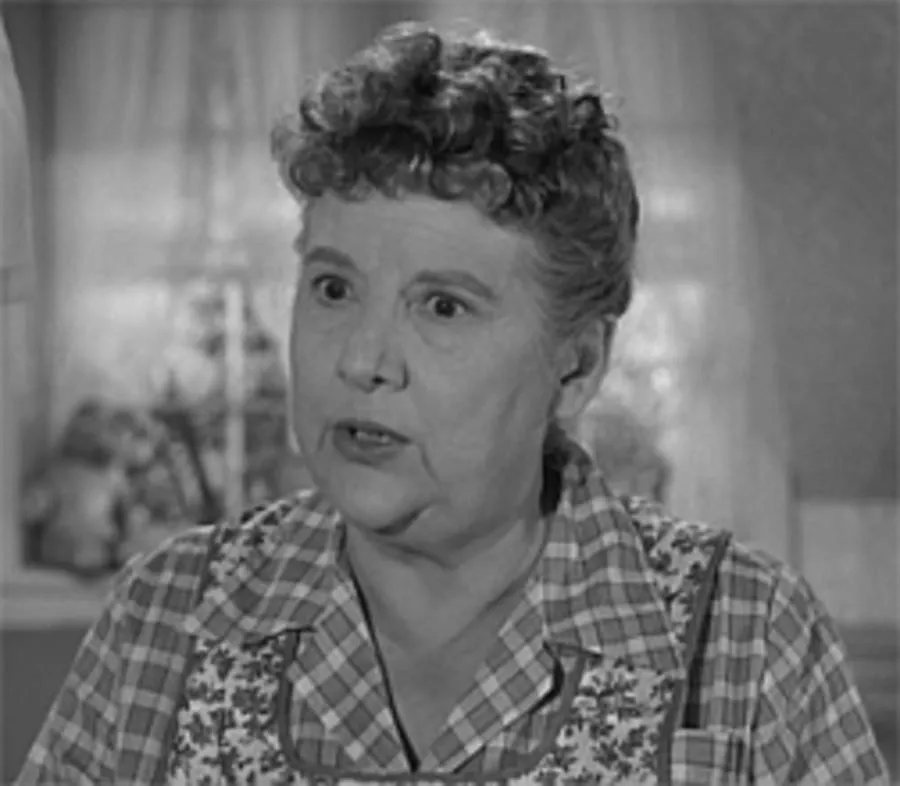 Madge Blake, who played Aunt Harriet Cooper on the show, is best known for her portrayal of Margaret Mondello on Leave it to Beaver and Flora MacMichael The Real McCoys. Because of her health problems during the last season, she only appeared on two episodes.
On February 19, 1969, she passed away from a heart attack at the age of 69. Originally born in Kinsley, Kansas, Blake lived the last of her days in Pasadena, CA.
Yvonne Craig As Batgirl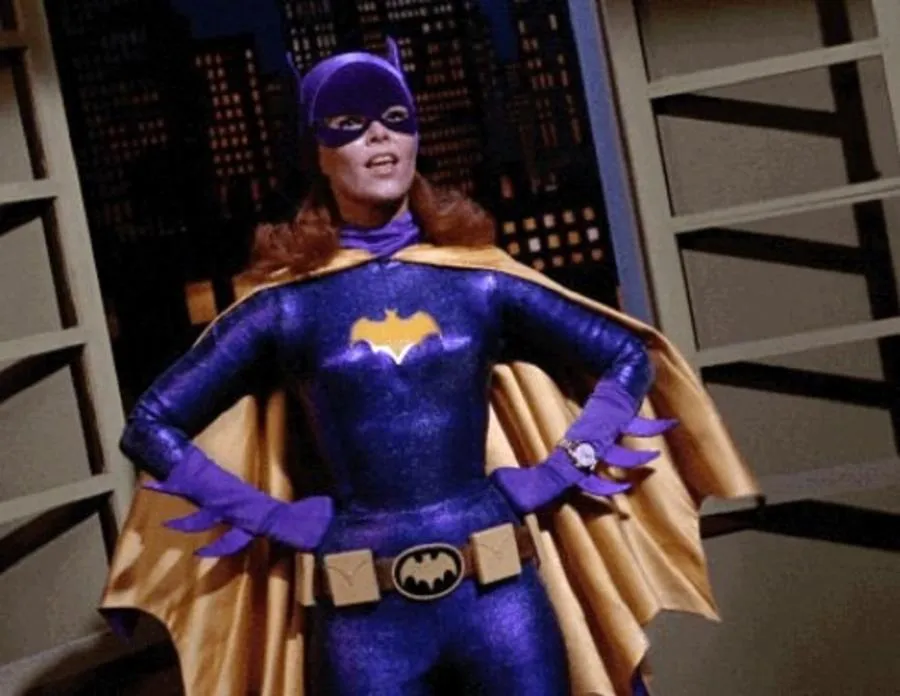 During the final season of Batman, Yvonne Craig was brought in as Batgirl. Craig wore an eye-catching purple and yellow costume for the part. The costume, like others from the show, has become iconic today.
She felt a genuine connection to her Batgirl character and was said to be upset when Barbara Gordon was paralyzed in a 1988 graphic novel. The comic storyline would eventually see the character become a new superhero for DC comic, Oracle.
Frank Gorshin As The Riddler
Frank Gorshin received an Emmy nomination for his role of The Riddler. That wasn't the only Batman character that he portrayed; in 2005, he lent his voice to Hugo Strange in a few episodes of The Batman. The comedian was known to be a heavy smoker for a majority of his life.
Unfortunately, years of smoking five packs a day led to his death from lung cancer at the age of 72. His last appearance was in a 2005 episode of CSI: Crime Scene Investigation episode titled "Grave Danger."
The Tights Have It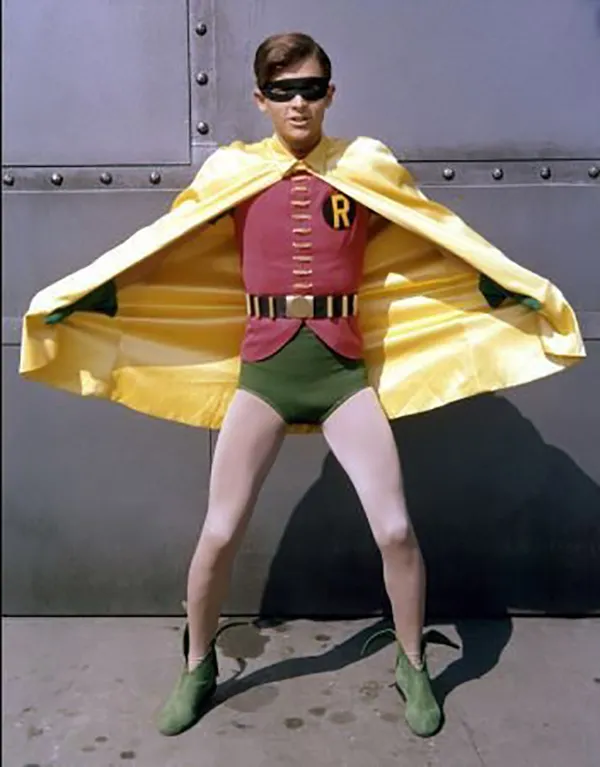 The tights that Burt Ward wore as Robin were seen as shocking and offensive to many viewers. Ward's eventual autobiography was cleverly titled Boy Wonder: My Life in Tights. In the book, he details his love life during his reign on Batman.
In one particularly lurid line, he wrote of his fans, "Everyone wanted our Bat Sperm in every orifice." Who would have guessed that Robin was such a filthy Casanova?
Eartha Kitt Was A Fiesty Replacement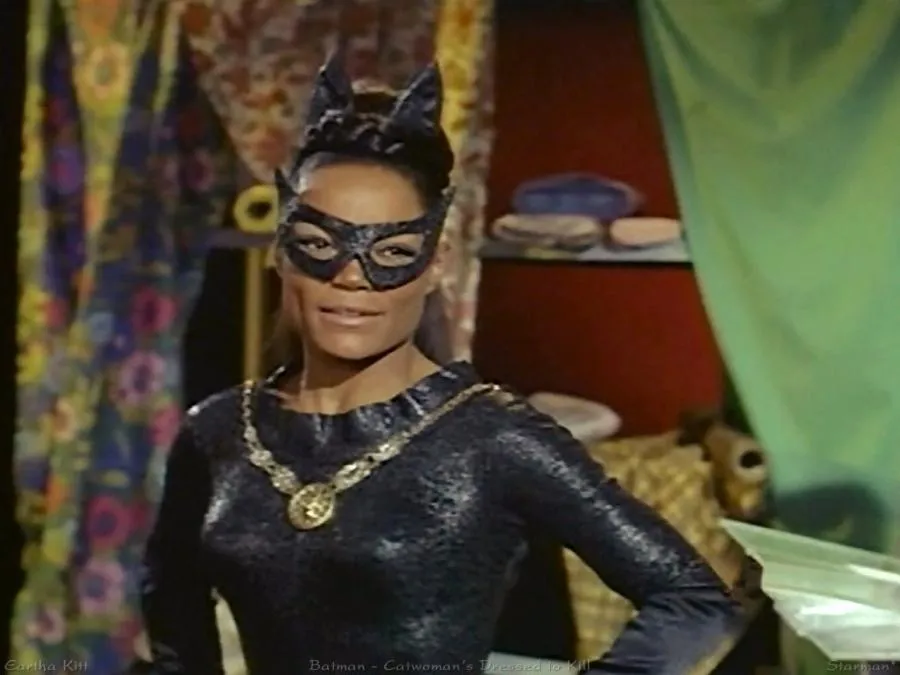 For the final season, Batman producers brought in actress Eartha Kitt to play the vixen Catwoman. Kitt, a South Carolina native, won three Daytime Emmy Awards in the category of Outstanding Performer in an Animated Program for her work in and Wonder Pets! and The Emperor's New School.
Kitt's take on the character is one of the most famous and is also one of the most groundbreaking. Throughout her career, Kitt was never afraid to break Hollywood standards.
They Knew What They Were Doing
The actors on Batman knew that the show was campy on purpose. They were urged to play the characters as straight as possible because it was a delight for children who couldn't discern the irony and took the show seriously.
Julie Newmar is quoted as saying, "The secret of it was playing it very straight. The comment from the head producer was always, 'Straight, straight, straight – do not play it for laughs!' – because the straighter you play it, the more ridiculous it really is."
Fourth Season Shot Down By NBC
ABC canceled the series after 120 episodes due to the drop in ratings. NBC had plans to bring the show to their network, but when they heard that the majority of the sets were already destroyed, they turned it down.
The network didn't want to spend a massive amount of money to rebuild the sets. It would be 20 years before Batman would return in live action form, only this time it would be a much darker version starring Michael Keaton.
From The TV Screen To The Comics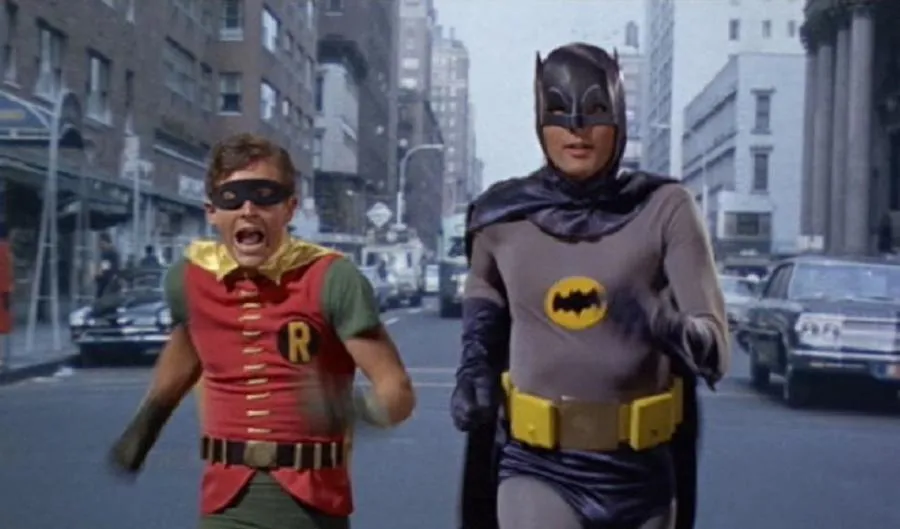 Due to its popularity, the television show brought several changes to the comic book series. Alfred was brought back from the dead, The Riddler became a prominent villain, and Mr. Zero was renamed Mr. Freeze. In the '90s, Mr. Freeze would undergo another transformation when he was given a tragic backstory involving his dying wife.
The comic book also included the original characters Chief O'Hara and King Tut to their roster.
The Batmobile Brought To Life
One of the highlights of the show was seeing the Batmobile brought to life. The car was a customized 1955 Lincoln Futura. There were only five made for the duration of the series.
The car was originally featured in the 1956 film It Started with a Kiss, which starred Glenn Ford and Debbie Reynolds. To this day, the 1960's Batmobile is considered one of the greatest TV and movie cars ever created.
Who Turned Down The Penguin?
Before Burgess Meredith became The Penguin, there were two other people considered for the role. Mickey Rooney was offered the part, but he turned it down. Spencer Tracy would agree to play the part if he got to kill Batman.
He turned it down when he was told that couldn't happen. The condition to be able to off the main character of the show being turn down isn't really that surprising, though.
The Failed Batgirl Spinoff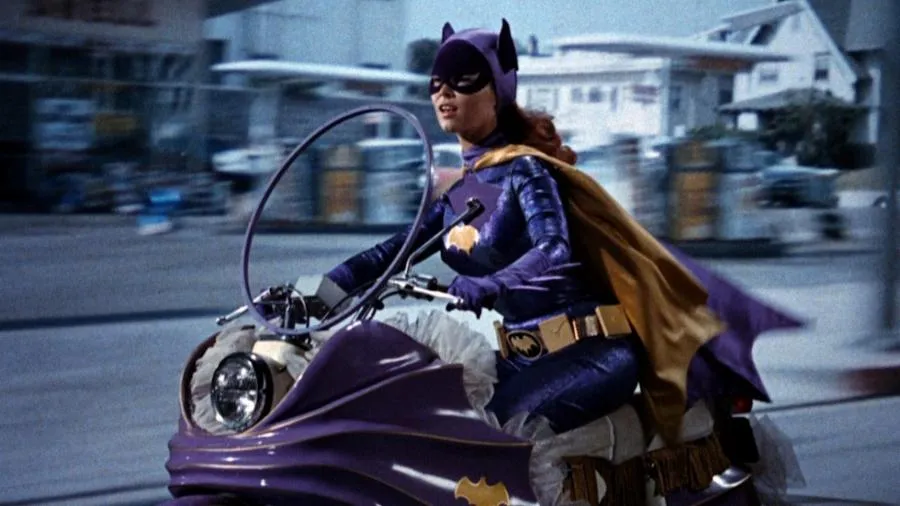 Librarian Barbara Gordon, a.k.a. Batgirl, was brought onto the show during the third season to help boost its ratings. There was a lot of talk of a possible Batgirl spin-off that would lead into Batman.
Unfortunately, that didn't materialize due to the cancellation of the show in 1968. Still, the show made the character of Batwoman one of the most popular in the character's world, and one of the most tragic.
Sinatra As The Joker?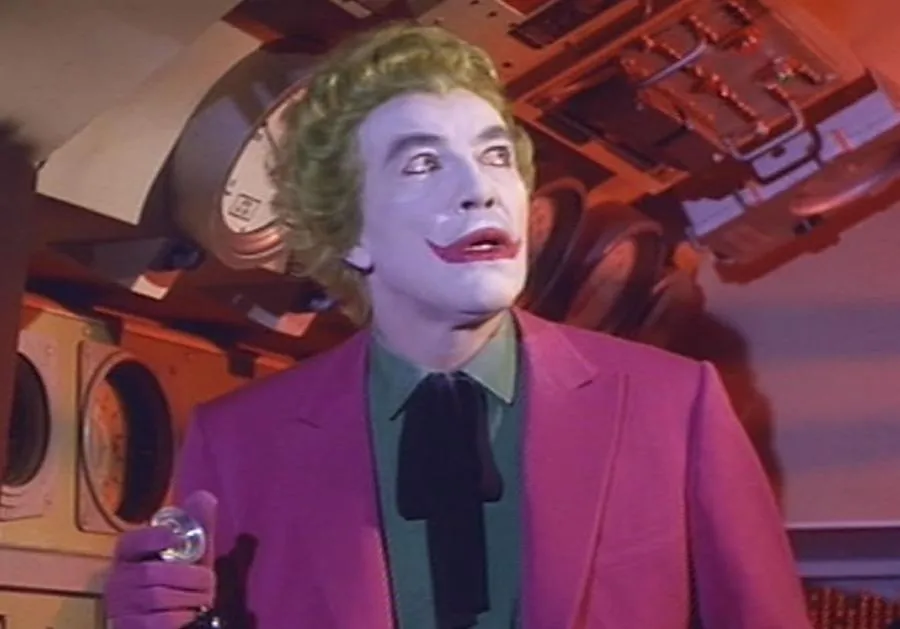 A few other folks were interested in the role of The Joker before the series aired. José Ferrer, who won an Oscar and Golden Globe for his work in Cyrano de Bergerac, Gig Young, who won an Oscar for They Shoot Horses, Don't They?, and iconic singer Frank Sinatra were considered for the role.
After watching Romero play the Joker, though, it's hard to imagine any of those other actors being able to step into the role and play it so well.
Crossovers With The Green Hornet
Batman made several crossovers with The Green Hornet. In the Batman episodes "A Piece of the Action" and "Batman's Satisfaction," The Green Hornet and Kato arrive in Gotham City to bust a counterfeit stamp ring.
In The Green Hornet episode "Ace in the Hole," Batman and Robin are seen climbing a building. There are even rumors that certain character in the Batman universe and Green Hornet universe are related, but we'll let you decide for yourself.
Taken From The Books
Several episodes of the show were adapted from stories in the comic books.
Some of the adaptations include "The Ice Crimes of Mr. Zero" from Batman #121 (featured in the episodes "Instant Freeze" and "Rats Like Cheese"), "Joker's Utility Belt" from Batman #73 (featured in the episodes "The Joker Is Wild" and "Batman Is Riled"), and "Partners in Plunder!" from Batman #169 (featured in the episodes "Fine Feathered Finks" and "The Penguin's a Jinx").
Batman Fan From Childhood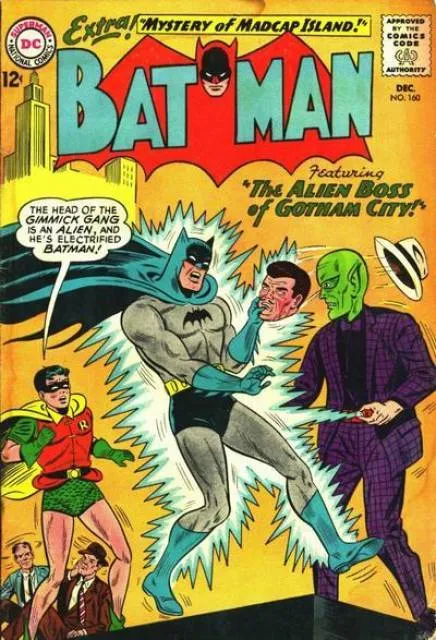 Iconic Batman portrayer Adam West was a fan of the character from the time he was young. As a 10-year-old kid growing up in Walla Walla, Washington, he collected comic books and Batman was one of his favorites.
In an interview about his role on the television series, West said: "[I'm] really a lucky actor because I was able to be part of something that has that kind of longevity that you talk about."
Robin, Post-Batman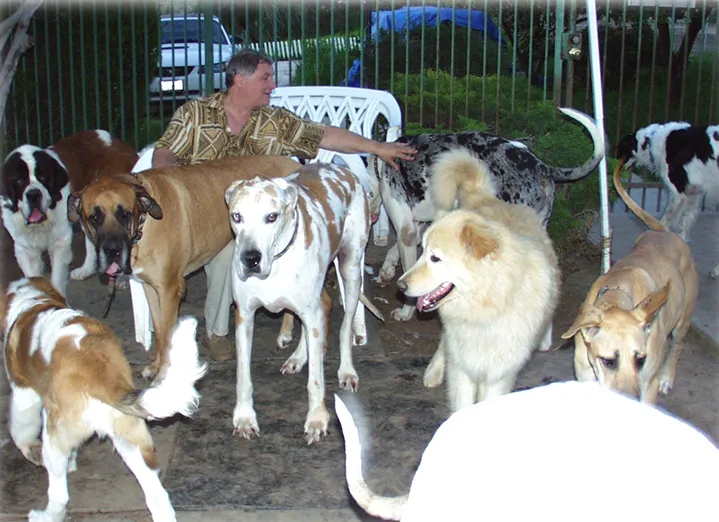 Robin star Burt Ward had a tough time finding acting work once his days on Batman were over, as the role had typecast him. Like West, Ward ended up doing some voiceover work for animated shows.
These days, when he's not making appearances as Robin, he operates a Great Dane rescue organization. Here you can see him happily going about his business with a bunch of dogs. As we previously noted, Ward does still act sporadically on the side.
Alan Napier In Later Life
Napier, who played Bruce Wayne's loyal Alfred Pennyworth, had a career in film and on stage before Batman. And after the series ended, he continued to act with appearances in "The Paper Chase" and "Centennial." His last credited role was as Briarton in The Monkey Mission, a TV movie that came out in 1981.
He died of a stroke in August 1988, and his ashes were spread in the garden of his home.
Posthumous Recognition
Alan Napier wrote a three-volume autobiography, Not Just Batman's Butler, that was published in 2015 – nearly thirty years after his death. He's been honored in newer versions of "Batman," too.
In Tim Burton's 1989 film, the Joker's real name is "Jack Napier" as a tribute. And in the series finale of The Justice League, Batman has to go undercover for an investigation and the disguise he dons looks like Napier.
Life After Batgirl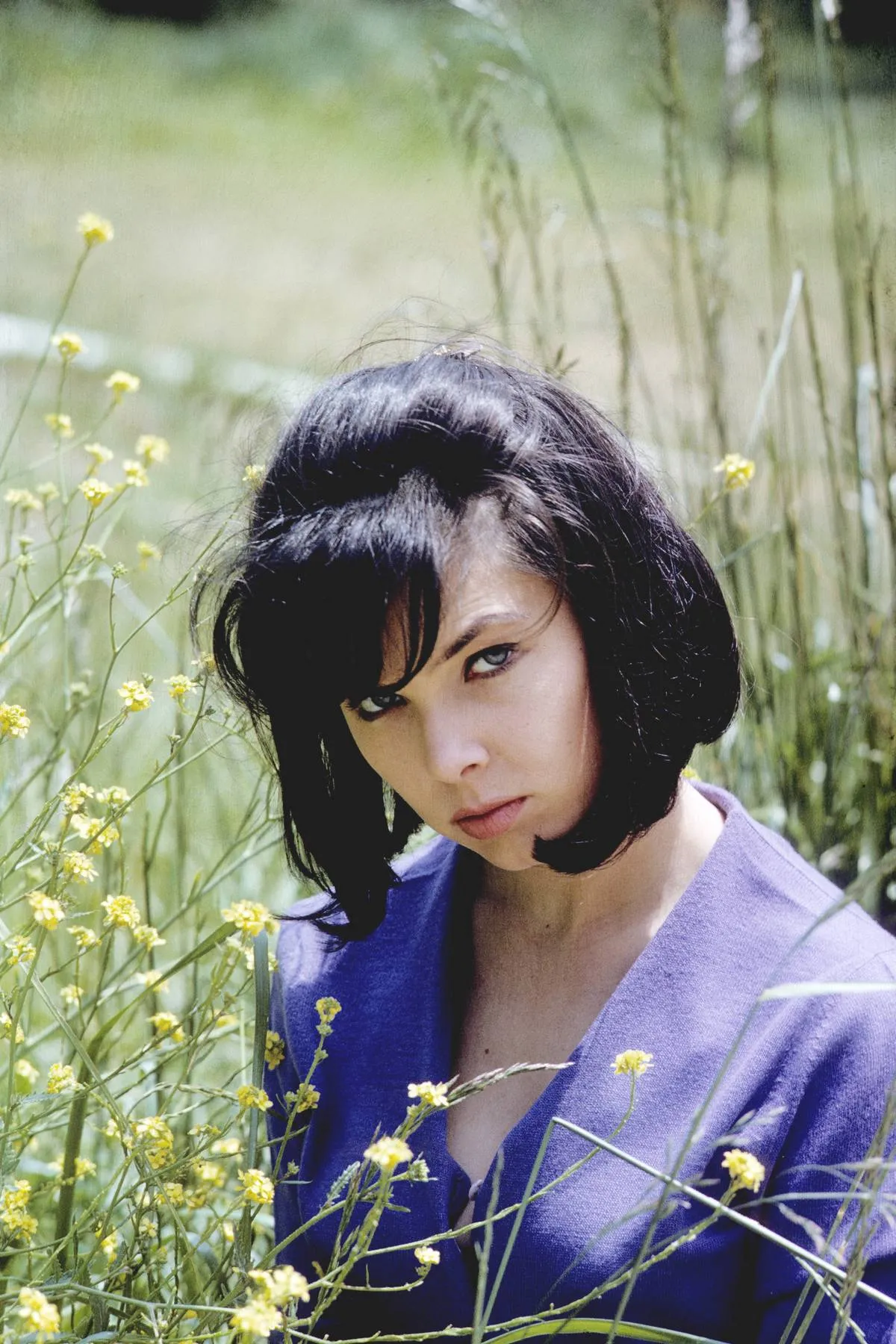 Yvonne Craig played Batgirl in the 1960s television series and continued to make appearances in shows and films once Batman was off the air. By the end of her career, she started to get into the real estate business as a broker and co-produced industrial musicals. The venture turned out to be incredibly successful for the former superheroine.
On August 17, 2015, she passed away at the age of 78 from breast cancer.
Adam West Stayed Busy
After Batman West went on to appear in many films, such as The Girl Who Knew Too Much, The Curse of the Moon Child, The Specialist, The Happy Hooker Goes Hollywood, The Eyes of Charles Sand, I Take These Men, and For the Love of It.
In his later years, West even poked fun at his role as the Caper Crusader, mocked his own persona in several shows. On Family Guy, he even played a hair-brained version of himself as the town's mayor.
Wrestling With The Caped Crusader
One memorable public appearance that West made as Batman took place in Memphis in 1973. He squared off against the legendary professional wrestler Jerry "The King" Lawler, who was dressed as the "Superking" (in a costume similar to Superman's).
West talks about his friends "Supe" and "Spidey-Baby" during the encounter. While not as well known as other appearances West made, it's definitely one that needs to be seen to be believed.
Mayor Adam West
West provides the voice for the fictional Mayor Adam West character on the long-running animated series Family Guy. Mayor West is a whimsical and delusional public servant who probably shouldn't be in office.
Show creator Seth MacFarlane said of the role, "The character we've created is kind of this alternate-universe Adam West where he's mayor of this town, and we deliberately have not made any references to Batman, because we like keeping that separate."
A More Animated Adam West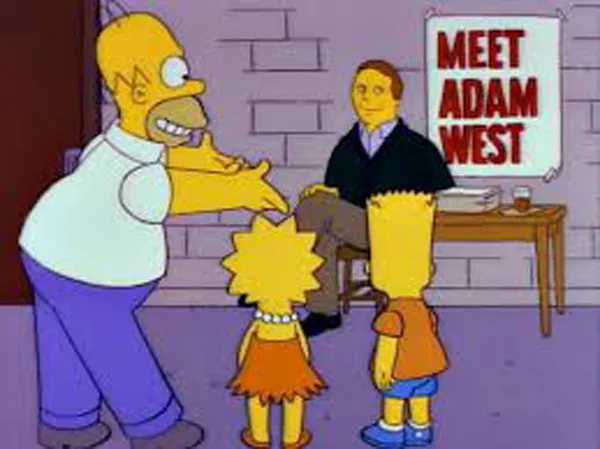 West has voiced characters on many more animated shows, including Futurama, Rugrats, Johnny Bravo, SpongeBob SquarePants, and Kim Possible.
Many believe that the true sign of fame is to be written into an episode of the classic series The Simpsons, and that's precisely what happened to West. He played himself in a 1992 episode called "Mr. Plow." The classic episode sees Homer start his own snow plow business, and Adam West makes an appearance.
Burgess Meredith Was An Esteemed Actor
Burgess Meredith will forever be remembered for his portrayal of The Penguin in Batman, but he had a lengthy and successful career outside that role. He won multiple Emmys, received two Academy Award nominations, and received Saturn Award for Best Supporting Actor twice during his six decade-long career.
Another of Meredith's most famous roles came in Rocky. The movie earned him one of his two Academy Award nominations, although he never won.
Life After The Penguin
Following his success on Batman, Burgess Meredith went on to act in many major films (too many to list them all!), such as Rocky, Clash of the Titans, True Confessions, Twilight Zone: TheMovie, Grumpy Old Men, Across the Moon, and many more. He died at the age of 89, on September 9, 1997.
Meredith had one of the most successful post-Batman careers, becoming a regular supporting character in some of Hollywood's most prestigious projects.
The Multi-Talented Eartha Kitt
Eartha Kitt wasn't just a great actress. She's also the throaty voice behind the classic Christmas song "Santa Baby." And there were brains behind her beauty: she was fluent in four different languages! On December 25, 2008, she died from colon cancer at the age of 81.
Kitt was nominated for several awards during her career including Daytime Emmys and Tony Awards. When she wasn't acting, she was an activist, using her celebrity to promote several good causes.
Julie Newmar Was A Bombshell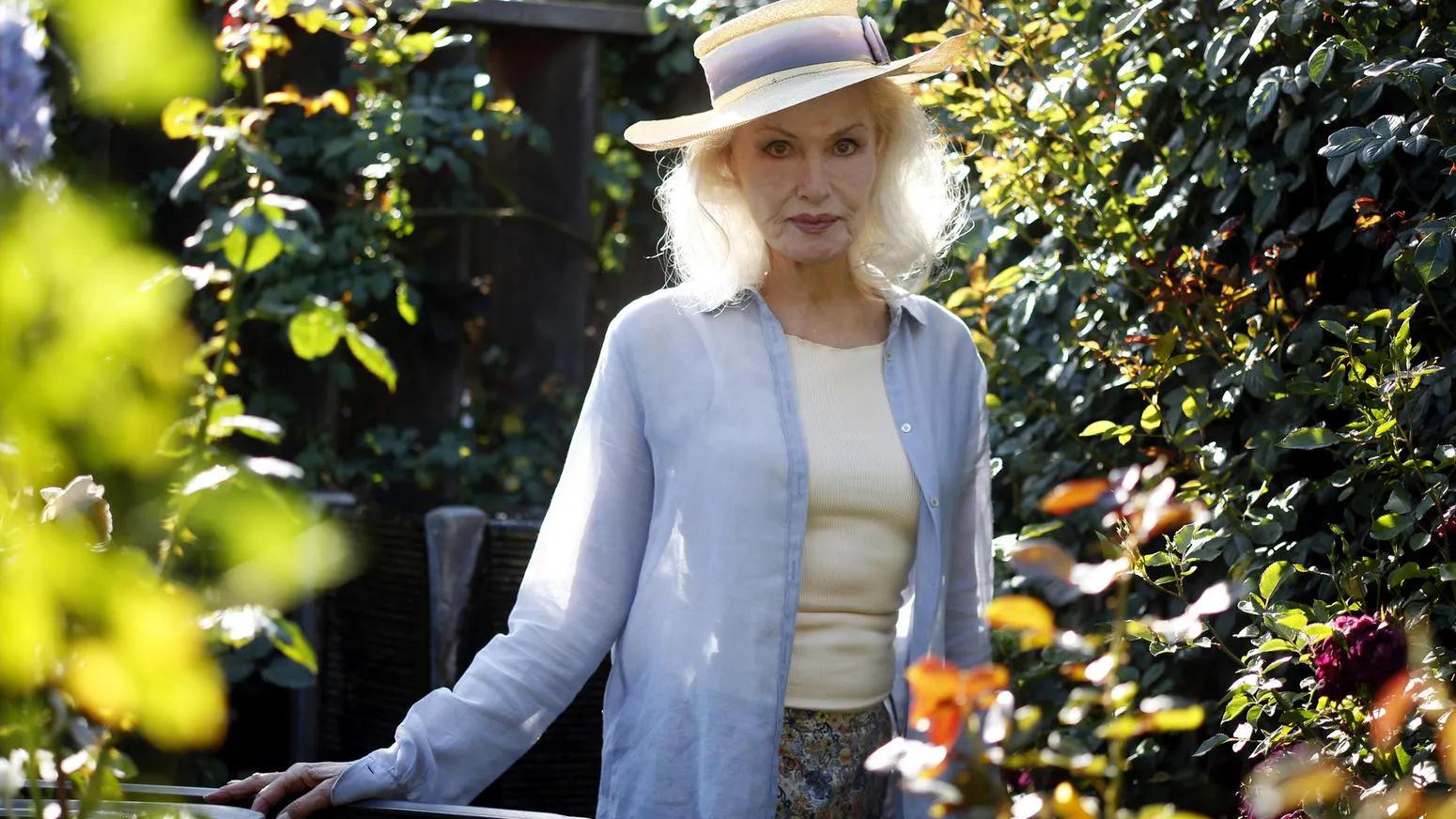 The original Catwoman on the Batman series, Julie Newmar went on to appear in some major hits, including a cameo in a George Michael music video ("Too Funky"). She also played herself in the film To Wong Foo, Thanks for Everything! in 1995. Today, Newmar lives in California.
In 2012, Newmar saw art mimic her life as Bluewater Comics published a four-issue mini-series titled The Secret LIves of Julie Newmar.
Cesar Romero's Ambiguous Choices
Cesar Romero was known as a die-hard bachelor and was usually in the company of a hot Hollywood starlet, although some historians have suggested that he was may not have been interested in women at all.
He never married or had any children. Romero died in Santa Monica, on New Year's Day 1994. He was 86. In 2009, Romero was awarded the Mastermind Award at Spike TV's Scream 2009 show.
Neil Hamilton Was Kept Off Camera
In a 1970 intervirew, Hamilton claimed that he'd been blocked from A-list roles during the 40s, as a result of insulting a studio executive. But he experienced a comeback when he was cast in the film The Little Shepherd of Kingdom Come after intended lead Richard Cromwell died.
On September 24, 1984, Hamilton died from an asthma attack at the age of 85. His cremated remains were scattered into the Pacific Ocean.
The Reincarnations Of Batman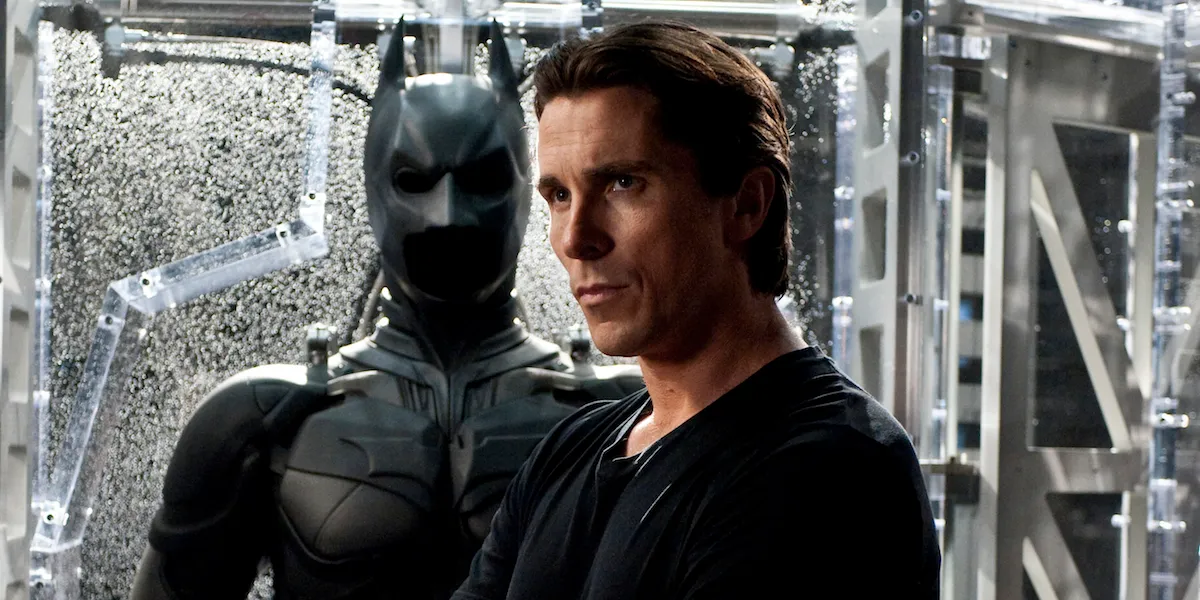 There have been dozens of Batman films produced since the iconic television series was on the air, including Batman: The Movie, Batman, Batman Returns, Batman Forever, Batman & Robin, Batman Begins, and The Dark Knight.
Notable actors to play the Caped Crusader have included Michael Keaton, Val Kilmer, George Clooney, Christian Bale, and Ben Affleck. Kevin Conroy also famously voiced the iconic animated version of Batman that was created shorty after Tim Burton's first Batman movie came out.