All The Cameos You Might Have Missed On Friends
Friends is one of the most celebrated shows of all-time. The sitcom ran on NBC for ten seasons and helped create some A-list cast members. However, the guest stars who came and went shouldn't be ignored.
In fact, there's an extensive list of A-listers who appeared on the show, including several movie stars and Oscar winners. You might remember that Bruce Willis played a bit part on the show, but did you know he actually won an award for it? Read ahead to see which television icons appeared on this show before they hit the big time.
Sean Penn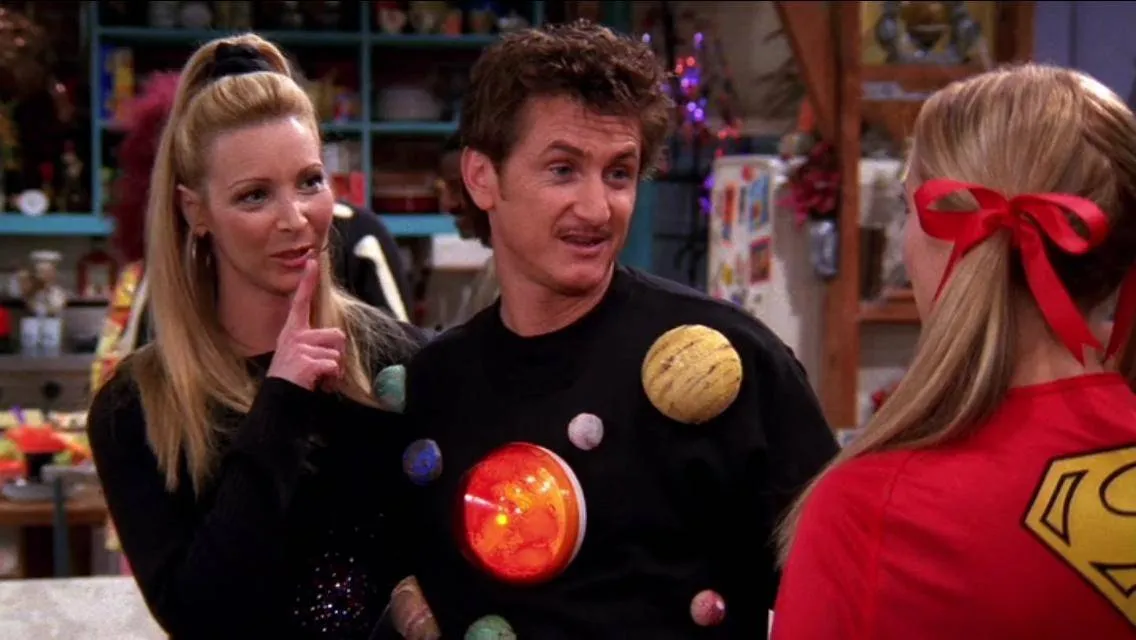 Penn played Eric, Phoebe's twin sister's broken-hearted fiancé who tries to date her, but he can't because he can't look at her without seeing his ex. In 2008, the actor received positive reviews for his portrayal of politician Harvey Milk in the biopic Milk.
In March 2018, Atria Books published the actor's novel Bob Honey Who Just Do Stuff. During his press tour, claimed that he no longer had "a generic interest in making films."
Danny DeVito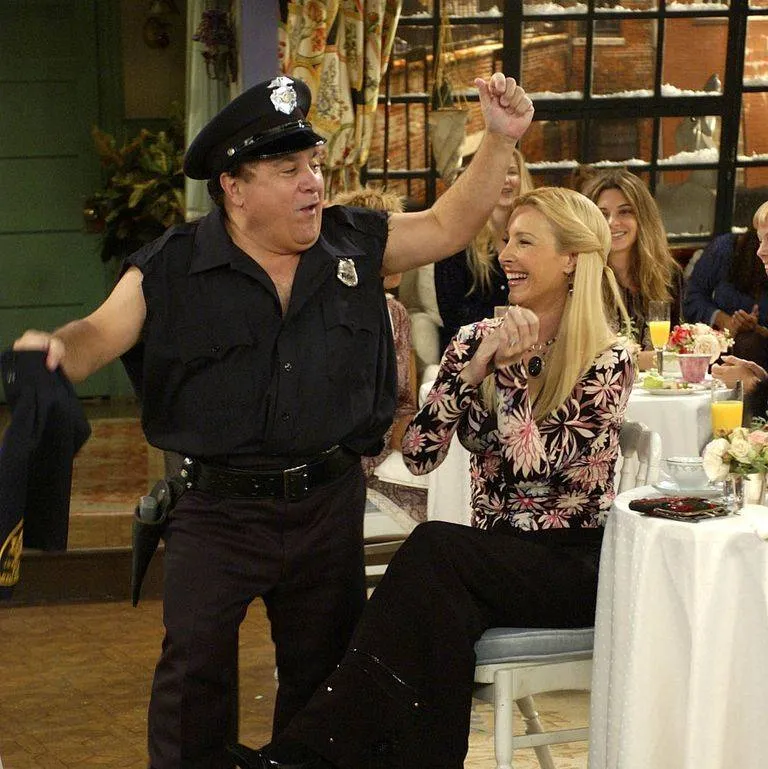 The Taxi star made a truly unforgettable cameo as Phoebe's bridal shower stripper, Roy. A few years later, the actor would play Frank Reynolds on the sitcom It's Always Sunny In Philadelphia. DeVito even played a fictional version of himself in the music video for the One Direction song "Steal My Girl."
DeVito and Michael Shamberg founded Jersey Films, the same production company that is known for films such as Pulp Fiction and Freedom Writers.
Julia Roberts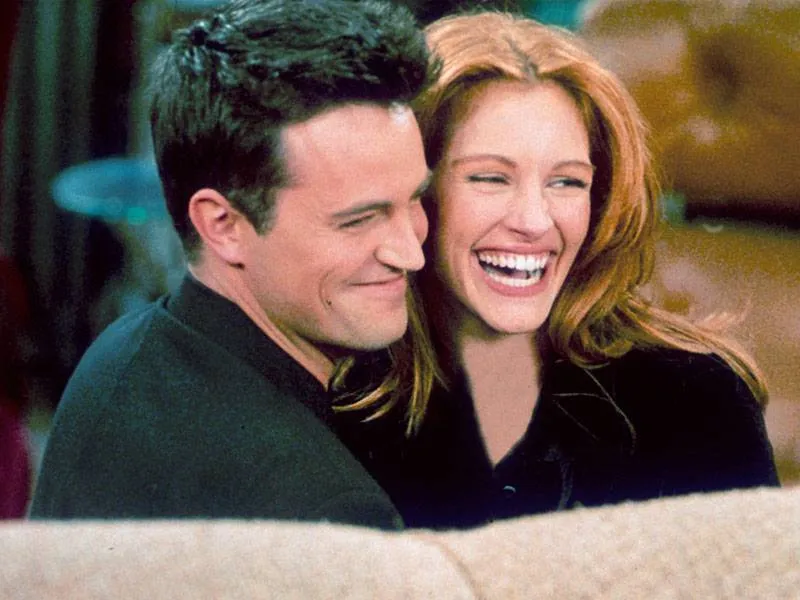 Roberts played Susie Moss, a former classmate Chandler used to tease, in season two's "The One After the Super Bowl: Part 2." Fast forward to 2013, where Roberts starred alongside Meryl Streep and Ewan McGregor in August: Osage County.
In 2016, she reunited with Garry Marshall again to appear as an accomplished author who gave her child up for adoption in the romantic comedy Mothers Day. Roberts played the mother of a boy with Treacher Collins syndrome in Wonder in 2017.
Helen Hunt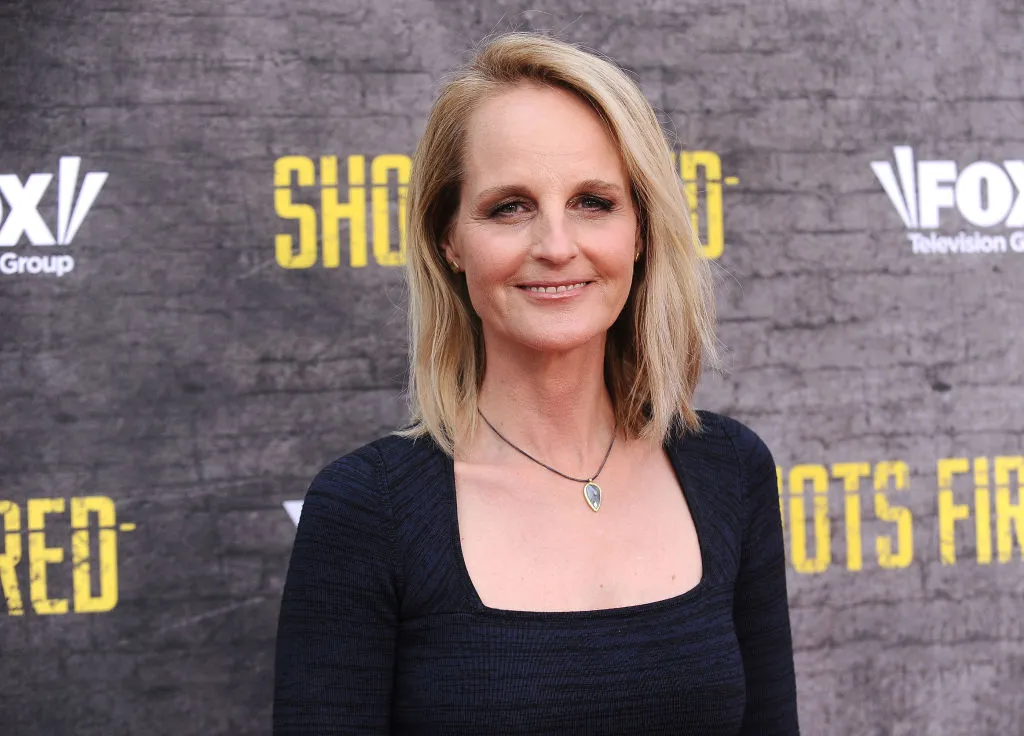 In this quick and clever crossover, Hunt played Jamie Buchman, her character from the then-popular NBC sitcom Mad About You. During this time, the actress won four Primetime Emmy Awards for Outstanding Lead Actress. These days, she's in the ten-part drama miniseries Shots Fired, playing the Governor General of North Carolina, Patricia Eamons.
Hunt was also one of the demonstrators at the 2017 Women's March. Outside of all of that, she owns a production company Hunt/Tavel Productions under Sony Entertainment.
Ben Stiller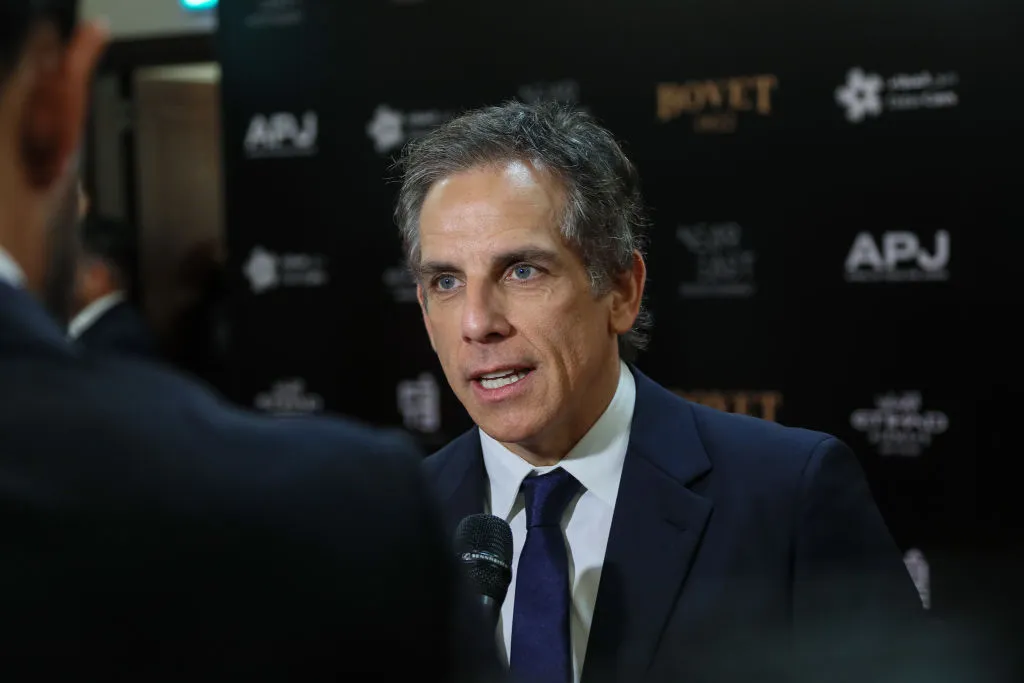 Stiller is crazy good in season three's "The One with the Screamer," where he guest stars as Rachel's date, Tommy, a guy with a short-fused. The There's Something About Mary actor has since starred in a handful of movies, from Zoolander to Dodgeball: A Trude Underdog Story to the comedy Tropic Thunder.
Stiller set the Guinness World Record for longest selfie stick (8.56 meters) at the World Premiere of Zoolander 2. Recently, he played Michael Cohen on Saturday Night Live.
Charlie Sheen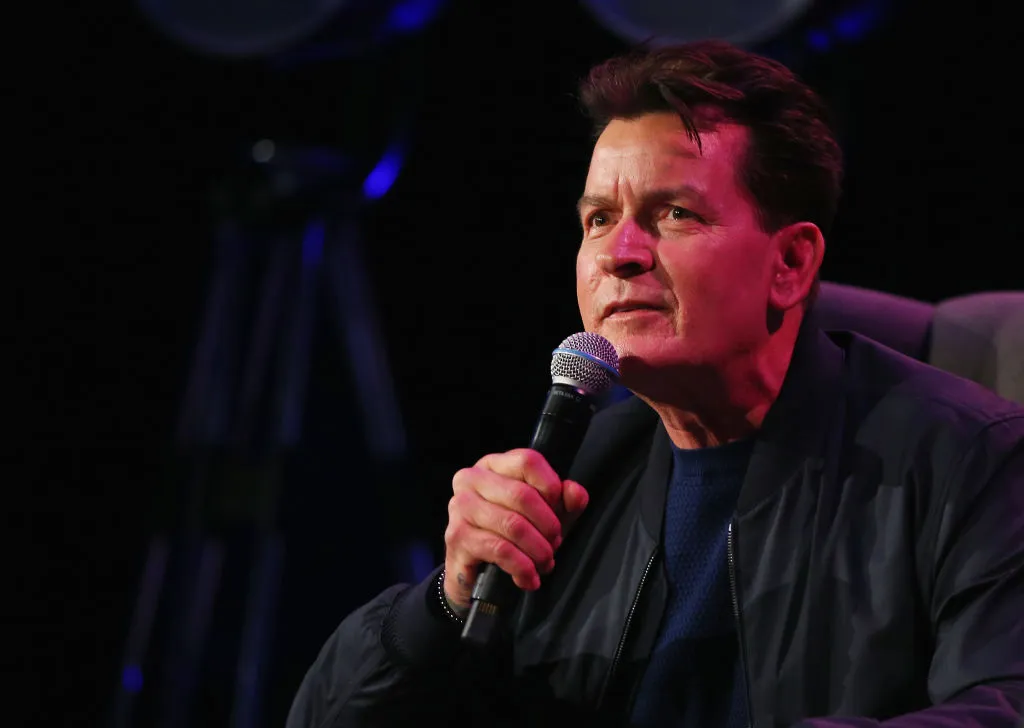 Sheen played Phoebe's long-lasting love and a Navy submarine officer who gets the chicken pox. Since that time, the actor would go on to replace Michael J. Fox in Spin City. Following that, Sheen became the highest paid actor on television thanks to being on Two and a Half Men.
In October 2018 Sheen flew to Australia for his "An Evening With Charlie Sheen" tour. During this time he filmed an advert for the car servicing company Ultra Tune.
Ellen Pompeo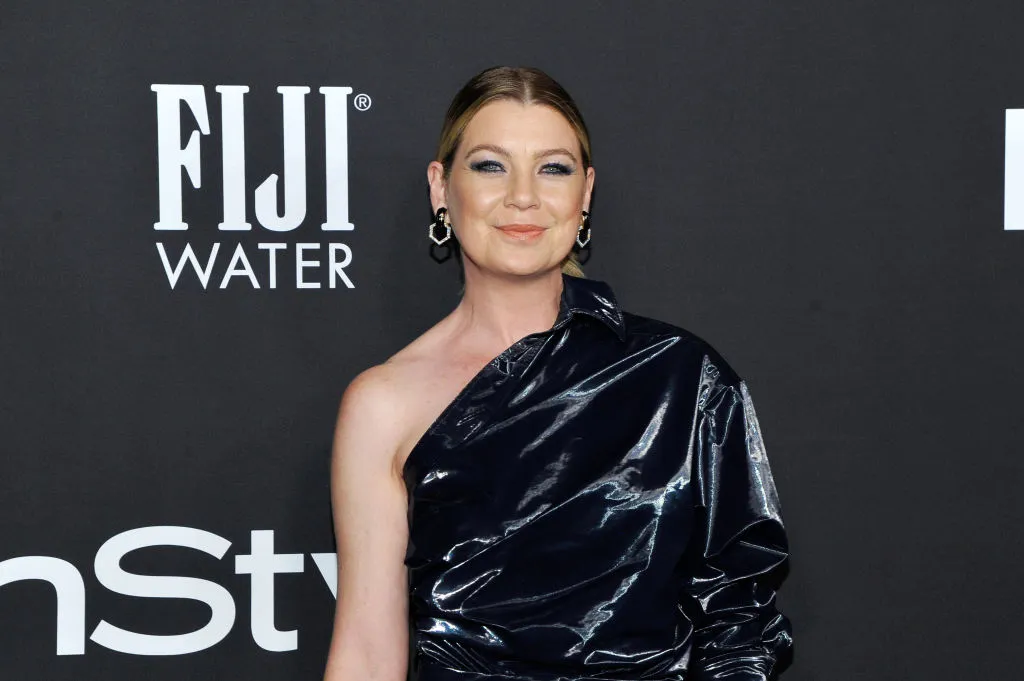 Pompeo played Missy Goldberg, a former college classmate of Ross and Chandler's. Soon after her appearance on the show, the actress would go on to play Dr. Meredith Grey on Grey's Anatomy. The character became widely popular, making Pompeo one of the most renowned television actresses.
Outside of her long-lasting role, Pompeo would appear in a number of box office movies, including Old School, with her lasting film credit coming in 2005 from the movie Life of the Party.
Leah Remini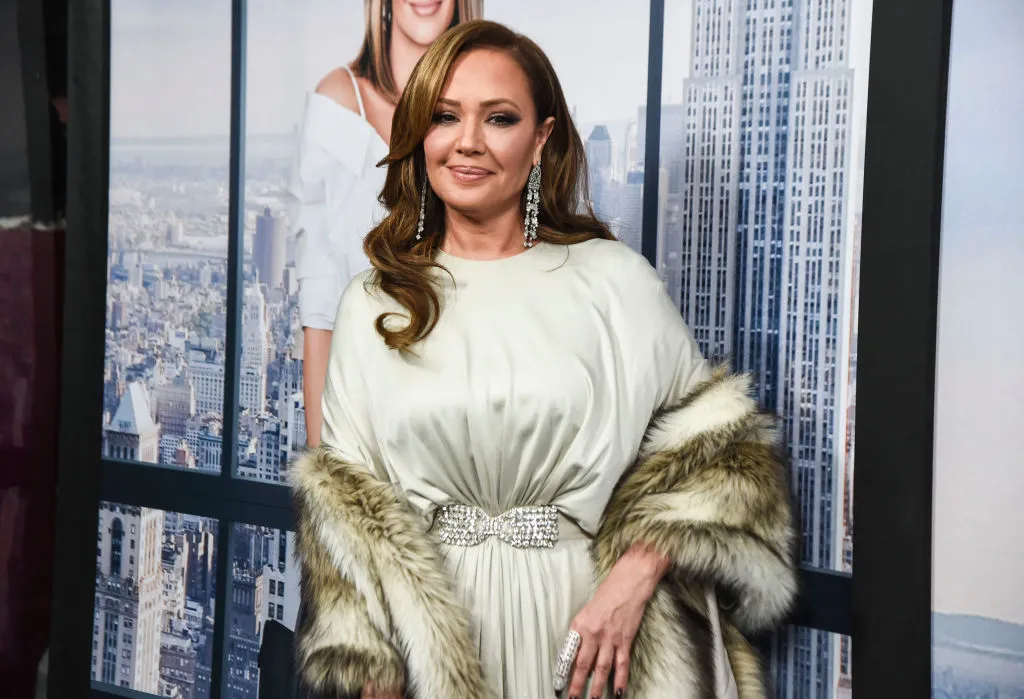 Remini guest-starred on an episode during the series' very first season. She plays a single woman in a hospital all alone about to give birth who receives emotional support from Joey. Afterward, she would star as Carrie Heffernan on The King of Queens.
While she was raised as a member of the Church of Scientology from childhood, Remini left the organization in 2013 and began public criticism of Scientology. In 2015, she released the memoir Troublemaker: Surviving Hollywood and Scientology.
Michael Rappaport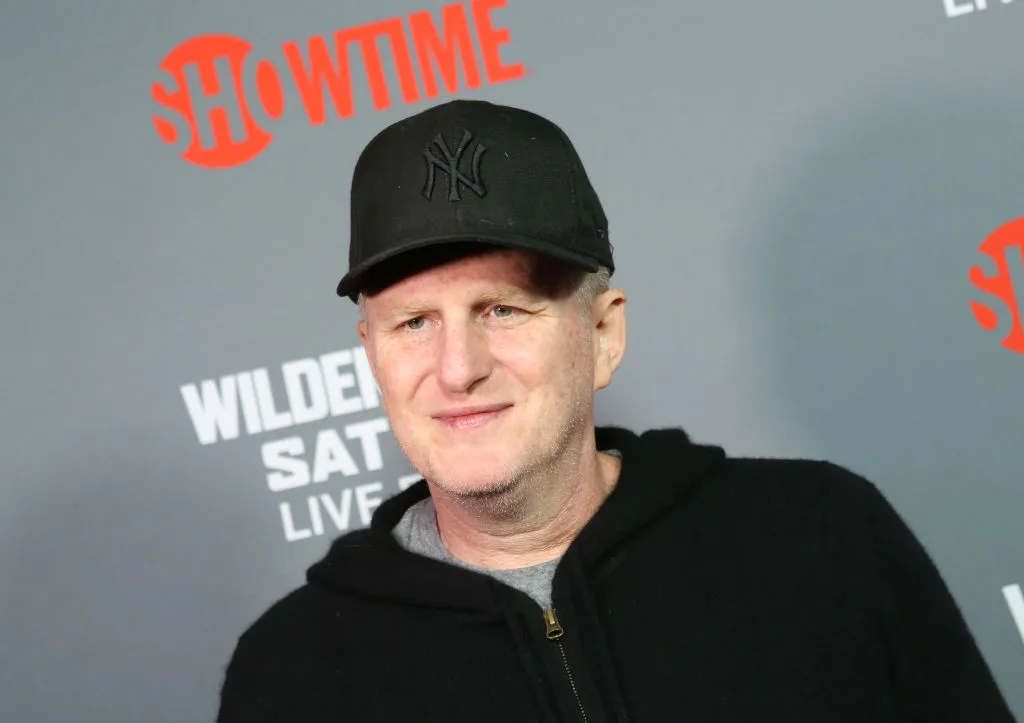 Believe it or not, the actor did appear in four episodes as Gary the cop. His character would be another one of Phoebe's boyfriends. Rapaport had a recurring role in My Name Is Earl as Frank, a convict Earl reunites with in prison. In October 2008, Rapaport announced that he was directing a documentary about A Tribe Called Quest.
These days, the actor is a reporter for Fox Sports, covering the BIG3 basketball league formed by Ice Cube.
Jessica Hecht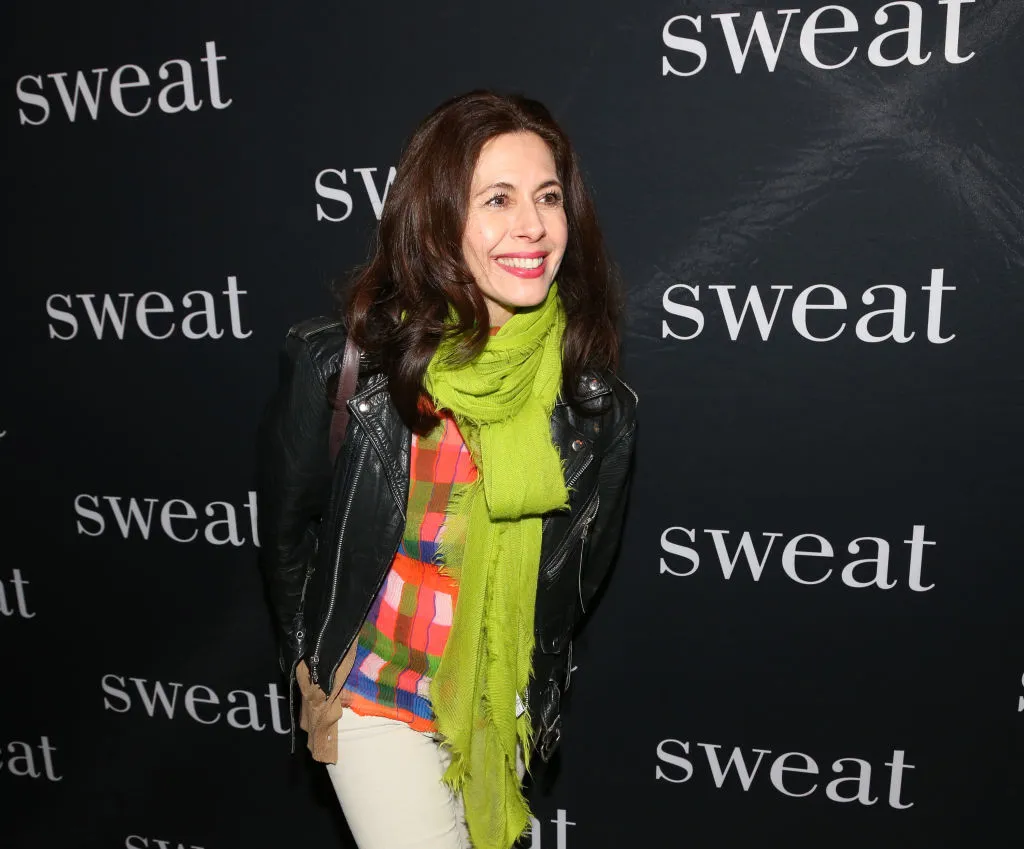 Hecht was known for her recurring role as Susan Bunch, the wife of Ross Geller's ex-wife Carol Willick. The actress had a handful of roles since her 12 episode appearance on the show. She would guest star on E.R. and Law & Order before finding a more prominent role in 2008.
In that year, she found herself playing Gretchen Schwartz, a chemist who used to work with Walter White on Breaking Bad. Recently, she guest starred on Blindspot as Dr. Maragaret Palmer.
Adam Goldberg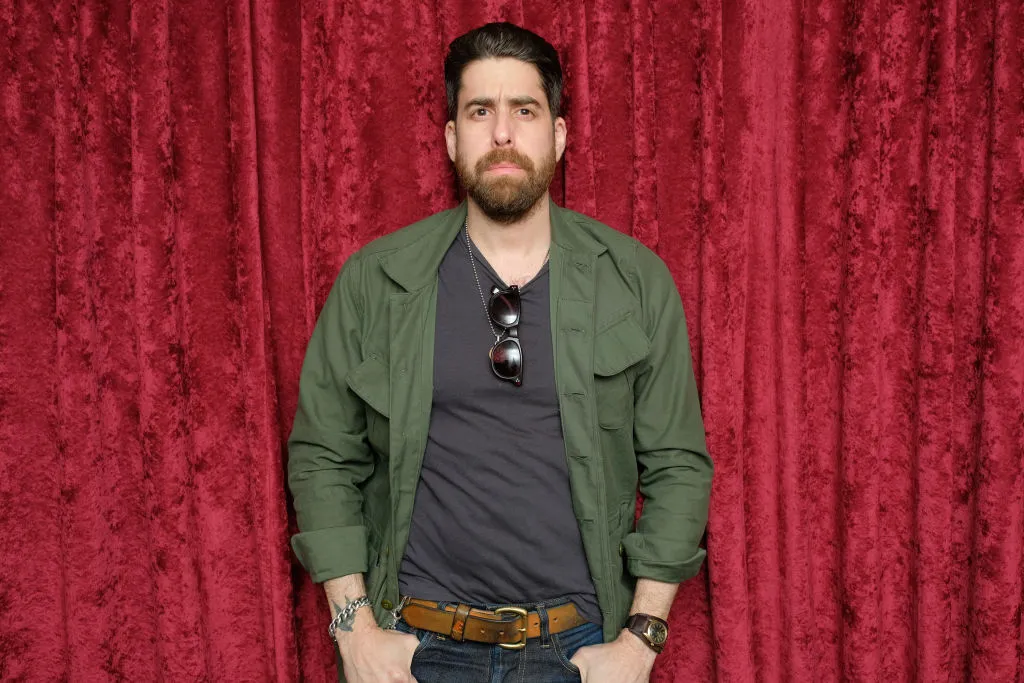 The Fargo actor had a good run on the series as Chandlers' roommate, Eddie, in season two. Even before appearing on the show, Goldberg was one of the many recognizable faces in Dazed and Confused.
A guitarist and songwriter, Goldberg composed and arranged the music for I Love Your Work and Running with the Bulls and provided a song for the Hebrew Hammer soundtrack. In 2017, Goldberg joined the cast of Taken, playing Kilroy, an accomplished computer hacker.
Hank Azaria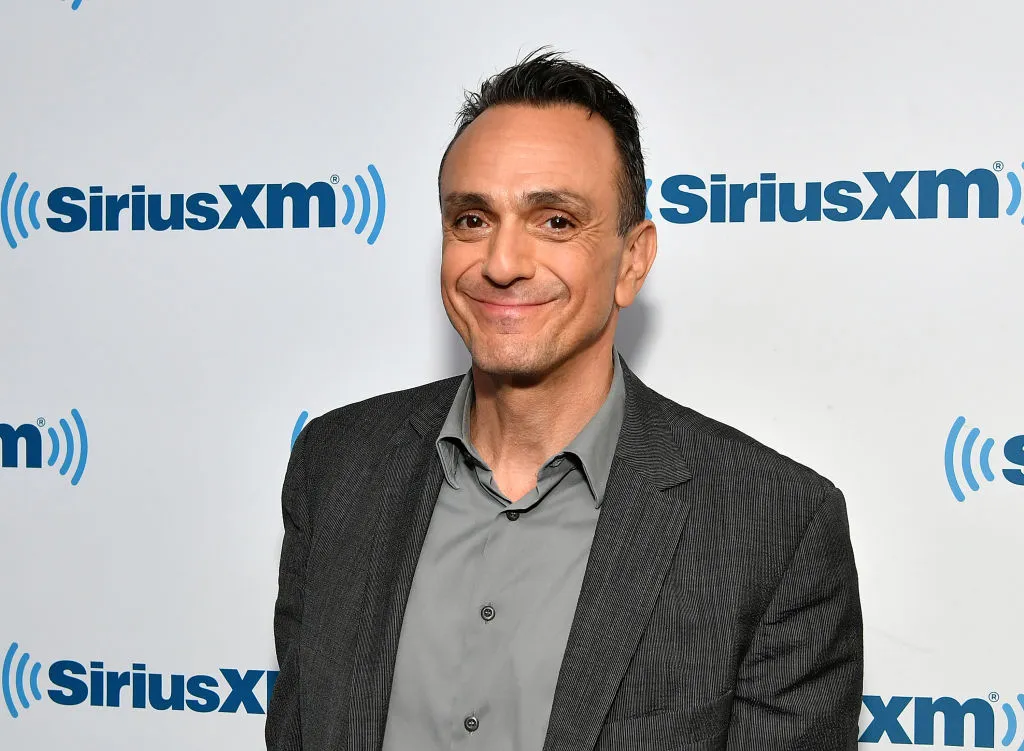 The Simpsons voice actor played David, a scientist Phoebe dates in the early part of the series. Azaria starred in and co-wrote the third episode of the Funny Or Die web series Gamechangers, entitled "A Legend in the Booth".
He played Jim Brockmire, a legendary baseball announcer, fired for a profanity-filled breakdown live on air after discovering his wife was having an affair. In 2018, Azaria played Hank Landsberg in two episodes on the Netflix drama Maniac.
Hugh Laurie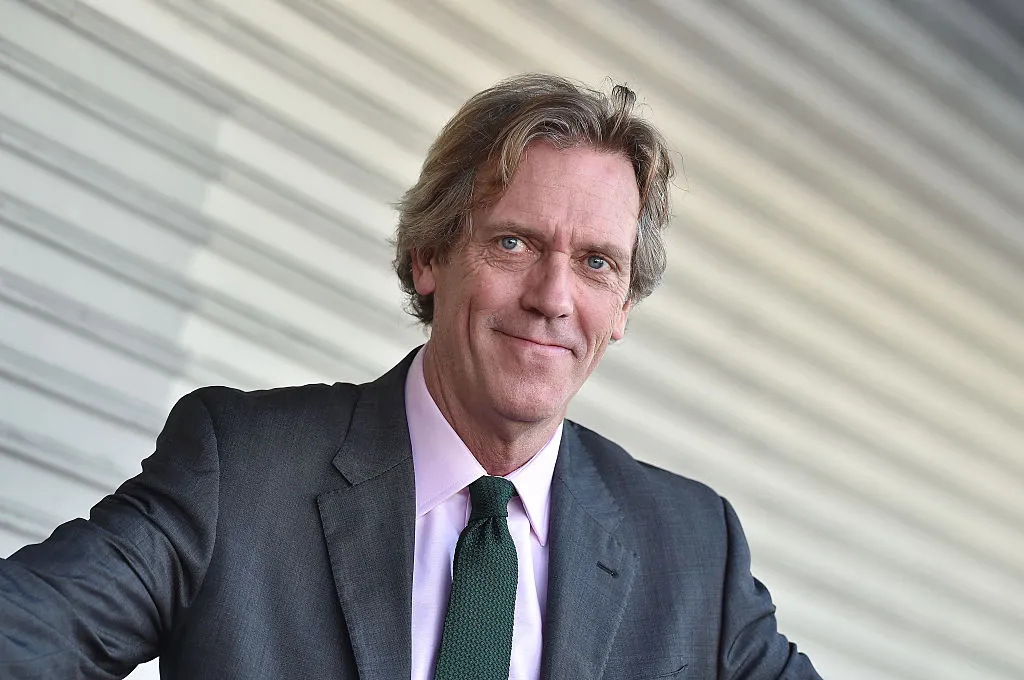 Long before he was the cantankerous physician on House, Laurie plays a passenger seated next to Rachel to attend Ross's wedding. Laurie portrayed the antagonist Richard Onslow Roper in the miniseries The Night Manager. Plus, he also played Senator Tom James in the HBO sitcom Veep.
Outside of acting, the British actor has released two blues albums. He released Let Them Talk and Didn't It Rain. His musical talents include singing, as well as playing the piano, guitar, drums, harmonica, and the saxophone.
Susan Sarandon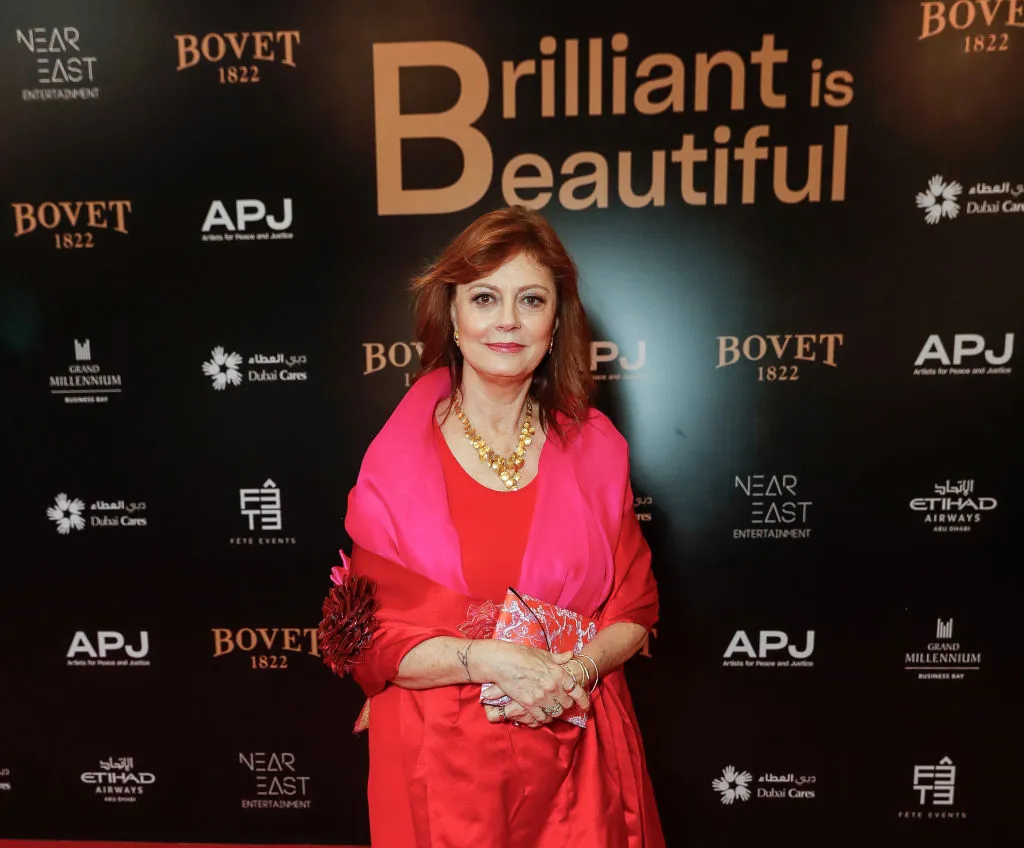 Susan Sarandon camps it up in season seven as Cecilia Monroe, an actress on Days of Our Lives. The Rocky Horror Picture Show actress received the Action Against Hunger Humanitarian Award in 2006. She would then appear in the movie The Lovely Bones.
In 2017, Sarandon portrayed Bette Davis in the first season of FX's anthology series Feud. On June 28, 2018, Sarandon has arrested during the Woman Disobey protests, along with 575 other people.
Bruce Willis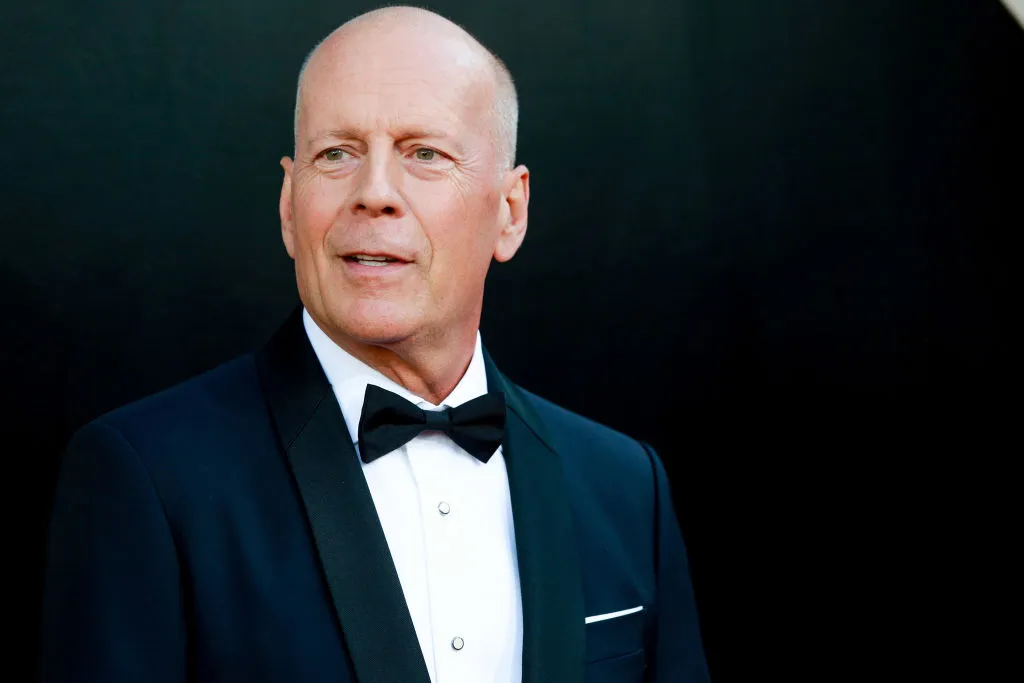 In 2000, Willis would win an Emmy for his role for playing the father of Ross's much younger girlfriend. That same year, the Die Hard actor played Jimmy "The Tulip" Tudeski in The Whole Nine Yards, alongside Matthew Perry.
Willis reprised his most famous role, John McClane, for a fifth time, starring in A Good Day to Die Hard. In 2018, the Pulp Fiction actor was roasted on Comedy Central, with his ex-wife Demi Moore getting in some shots on Willis.
Anna Faris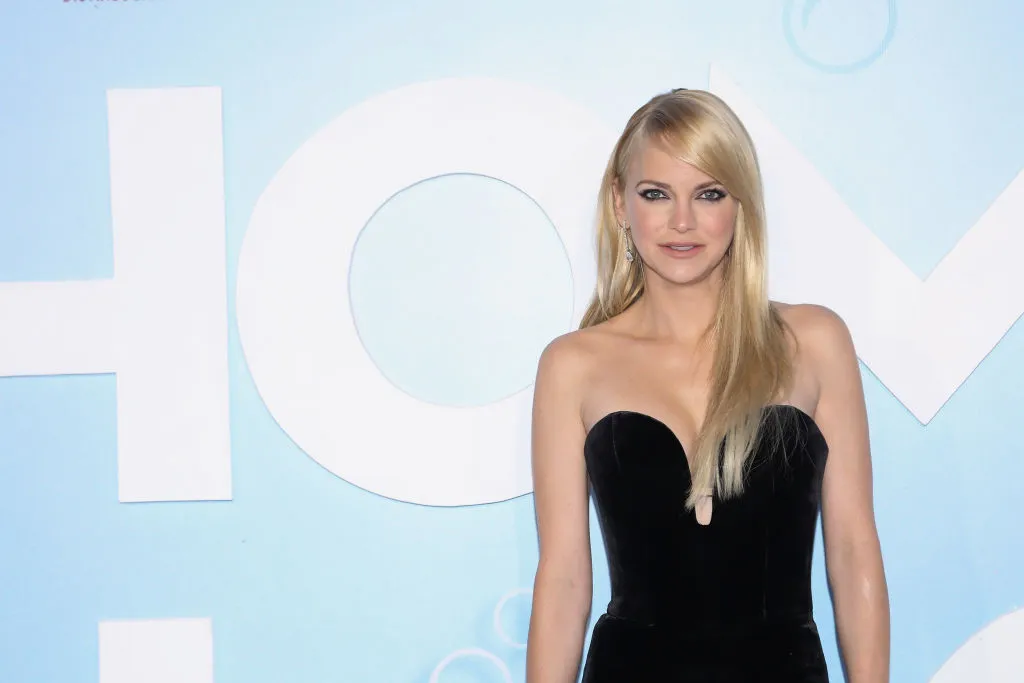 Faris had a recurring role as the birth mother to Monica and Chandler's twins. The actress has played the co-lead role of Christy Plunkett on the sitcom Mom since 2013.
Since playing the role of Cindy Campbell in the Scary Movie films, she launched Unqualified, an advice podcast. She was inspired to create a podcast after listening to another well-know podcast, Serial. In 2018, Faris starred in a remake of the Kurt Russell classic Overboard.
Billy Crystal And Robin Williams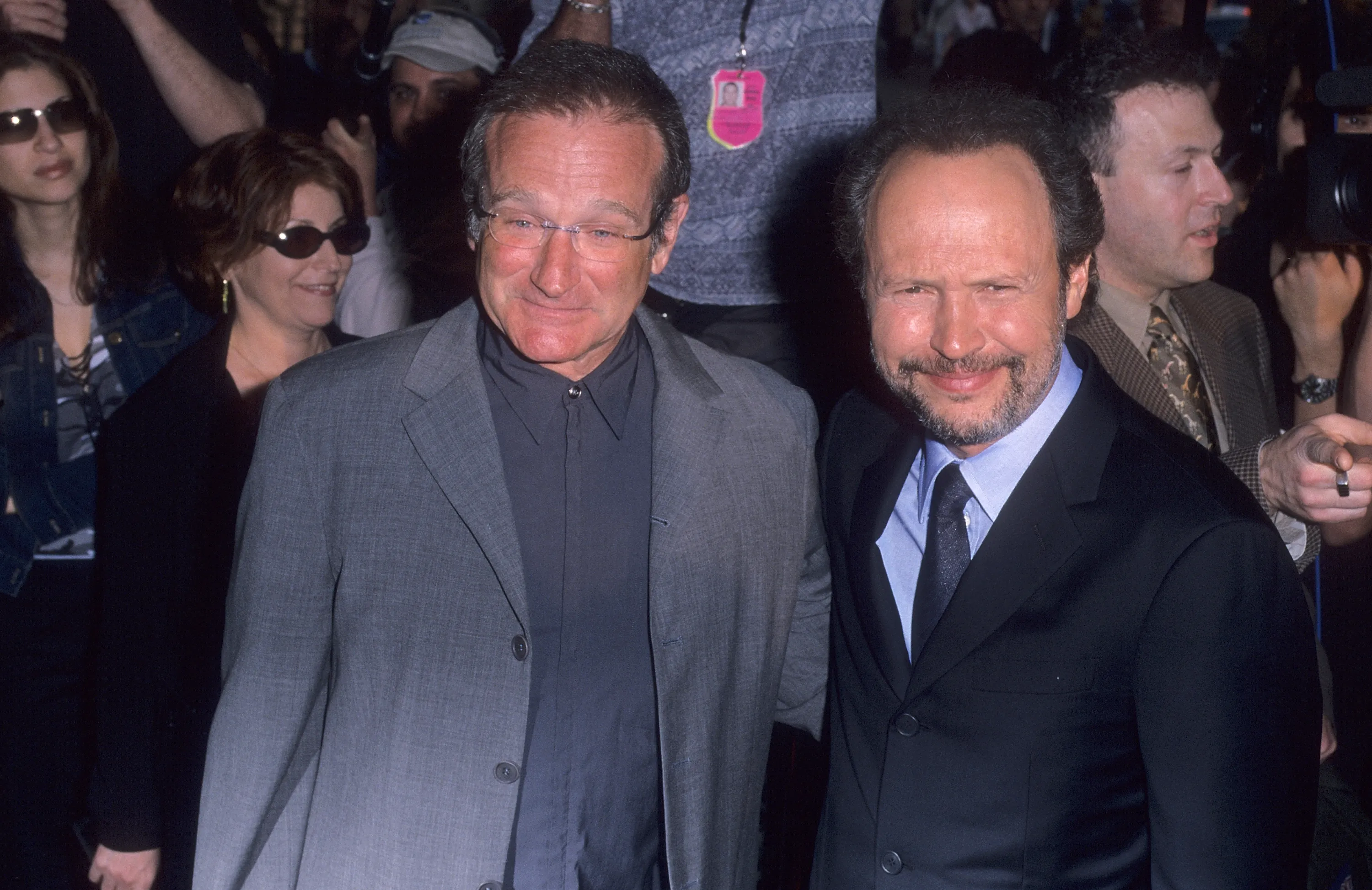 These real-life best friends made a brief appearance on the show. The comedic legends play Central Perk customers Tim and Thomas who hang out with the friends on the couch. We won't focus on Williams, but more Crystal.
The actor has hosted the Academy Awards nine times. The first time was in 1990 and the most recent one was in 2012. Most recently, Crystal appeared as himself in an episode of Modern Family, and the documentary Andre The Giant.
Gary Oldman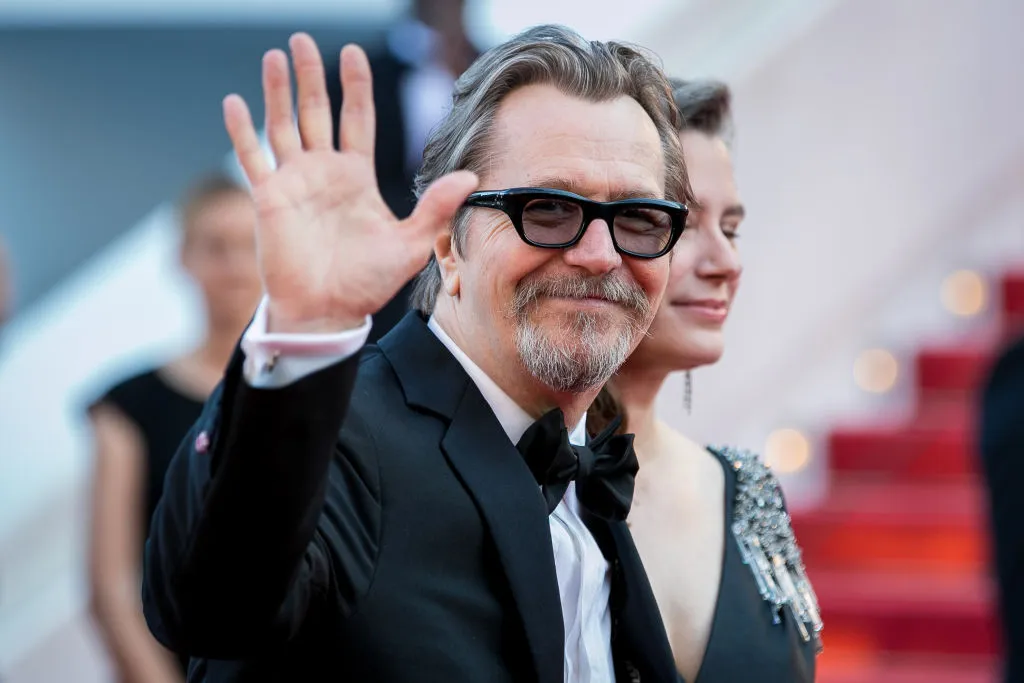 The Oscar winner played a famous actor, Richard Crosby. His character is the one who keeps Joey from officiating Monica and Chandler's wedding thanks to his drunken acts. Oldman continued to have a remarkable career in acting.
He would portray Commissioner James Gordon throughout Christopher Nolan's Batman trilogy. In 2018, Oldman voiced an evil artificial intelligence in Netflix's Tau and starred in Hunter Killer with Gerard Butler. Oldman is slated to direct a biopic about Eadweard Muybridge.
Tom Selleck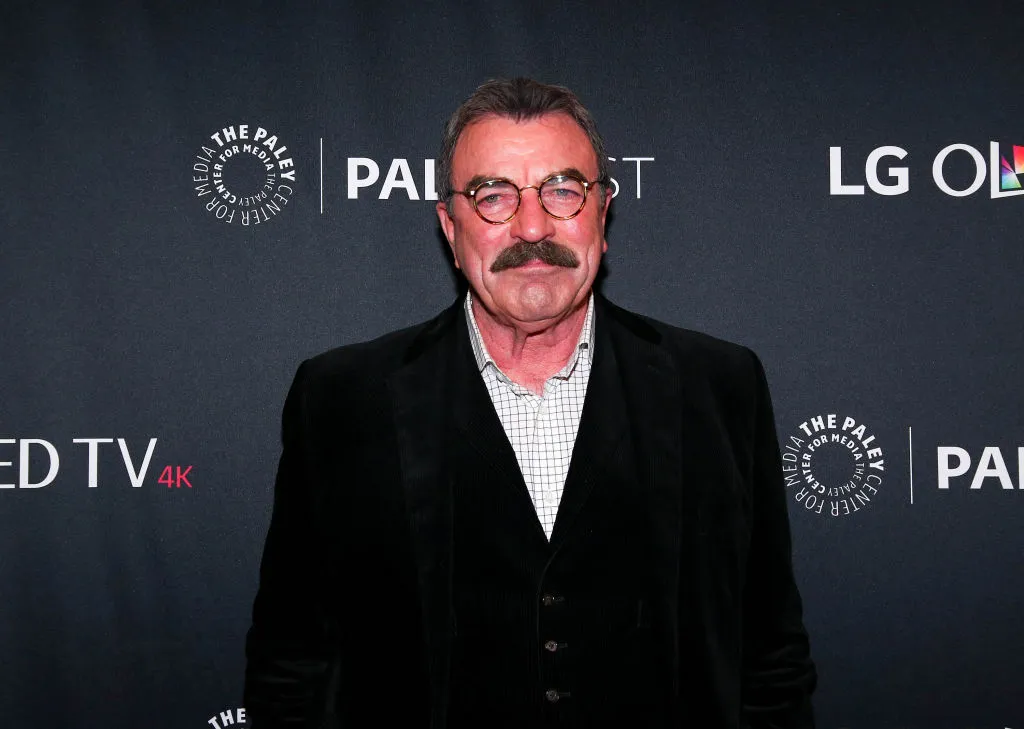 Magnum P.I. made an appearance in the second season. Selleck played Dr. Richard Burke, Monica's older boyfriend who was a friend of her parents. The actor was widely popular for appearing Three Men And A Baby.
Since then, he's appeared in numerous made-for-TV movies in recent years, and since 2010, the actor has played Commissioner Francis Xavier Reagan on Blue Blood. In 2013, Selleck lent his voice to narrate the Discovery Channel miniseries North America.
Jon Favreau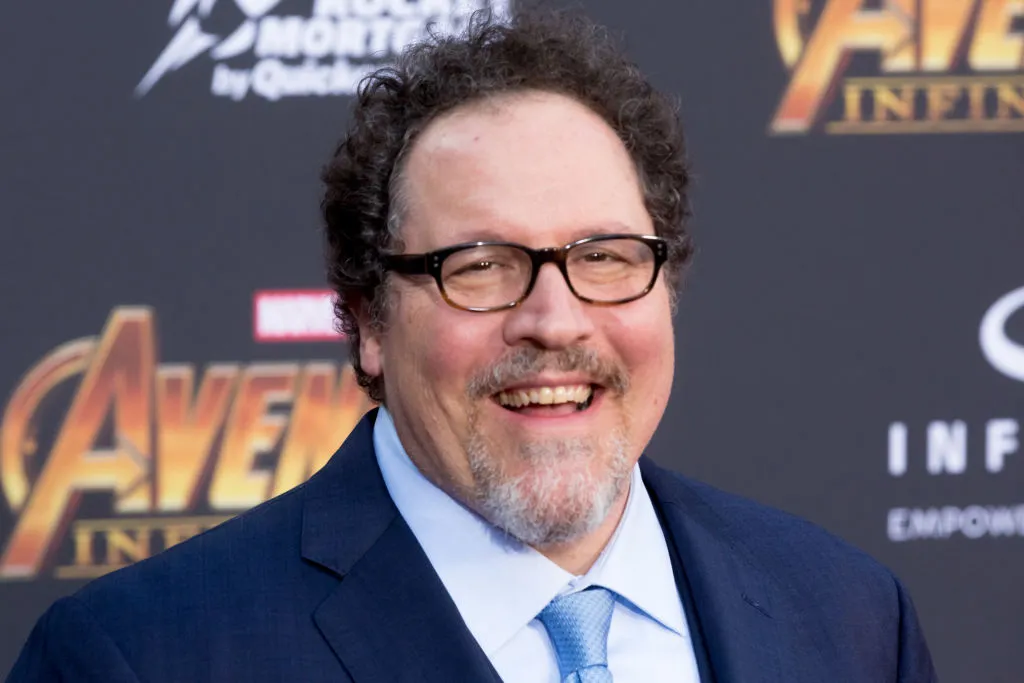 The actor played Peter Becker during the third season. The millionaire dates Monica, while also competing in the UFC. After his appearance on the show, Favreau was in many comedy films. He would appear in Couples Retreat and I Love You, Man.
He also served as an executive producer for The Avengers and Iron Man 3, Avengers: Age of Ultron and Avengers: End Game. Favreau is directing a CGI remake of Disney's The Lion King.
Jason Alexander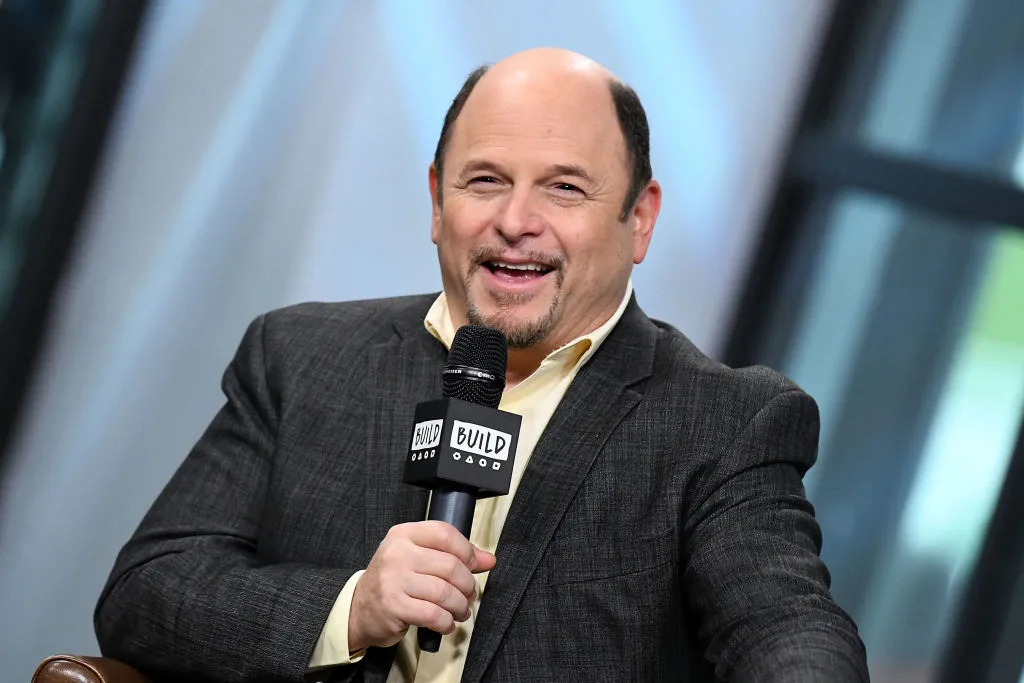 It was interesting to see the actor who played George Costanza appear on the rival show. He appears in the seventh season episode "The One Where Rosita Dies." He plays Earl, who is talked out of taking his life thanks to Phoebe.
Returning to the stage in 2003, the actor was cast in a successful run of Mel Brooks' The Producers. In 2017, Alexander created his own show, Hit the Road. The series would not return for a second season.
Cole Sprouse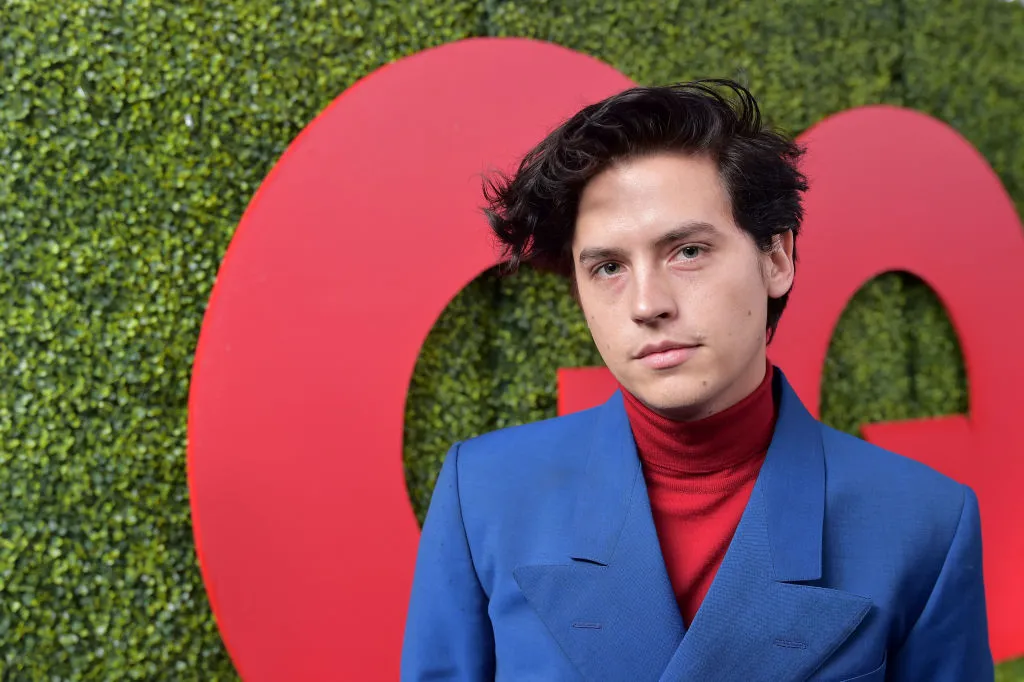 One of the two Sprouse twins played Ben Geller, Ross's son. Since that appearance, he and his brother Dylan would play mischevious twins on The Suite Life Of Zach and Cody. That would be followed up with The Suite Life on Deck.
Since 2016, Cole has played Jughead Jones on the widely popular drama series, Riverdale, which is based on the Archie comics. Cole also runs an Instagram account that's full of people trying to take videos of him out in public.
Gabrielle Union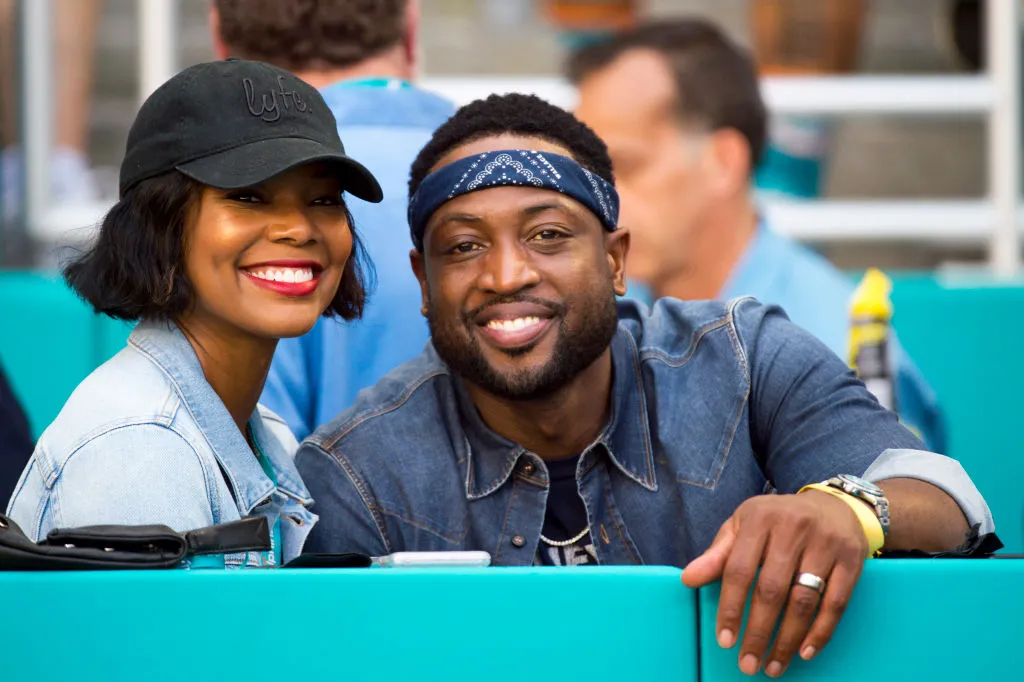 The Bring It On actress played Rachel Leigh, who ends up dating Joey and Chandler at the same time. In 2013, Union began starring as the main character in the BET drama series Being Mary Jane.
In 2016, she would appear in the movies The Birth of a Nation and Almost Christmas. Since 2009, Union has been in a relationship with three-time NBA champion Dwayne Wade. The couple married on August 30, 2014, and welcomed a daughter in November 2018.
Dakota Fanning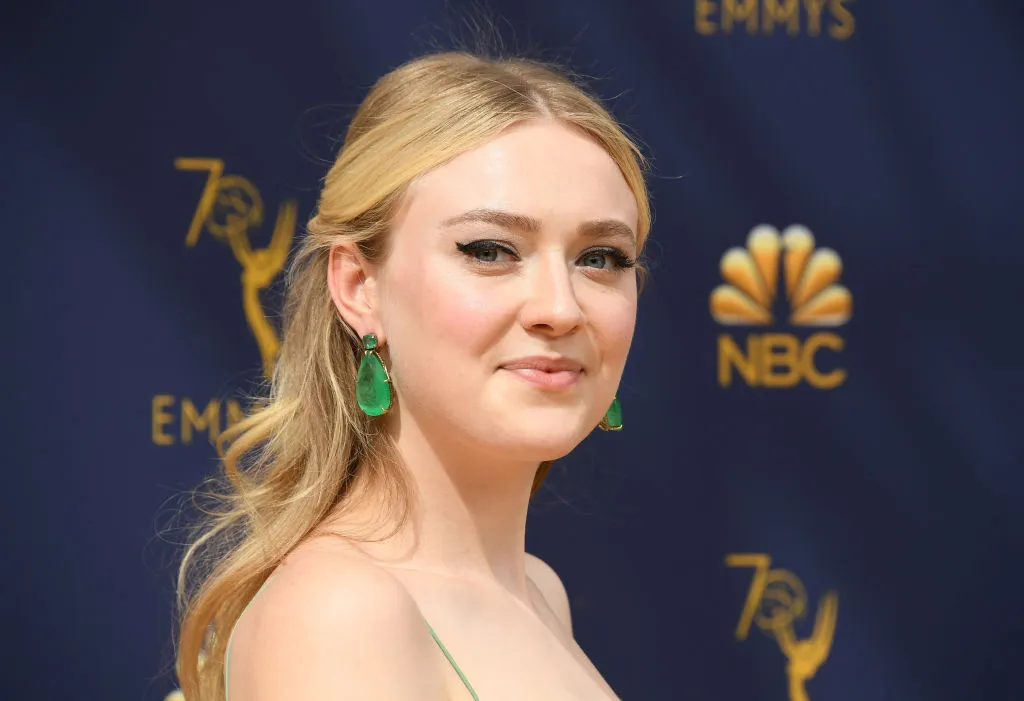 The child actor was in one of the last episodes of the series. She has an exchange with Joey when he tries to find something with the house Monica and Chandler want to move into.
Fanning would follow through with more mature roles in movies like Hounddog and Coraline. In 2018, she appeared in the heist comedy Ocean's 8 and will portray Squeaky Fromme in Once Upon A Time in Hollywood.
Alec Baldwin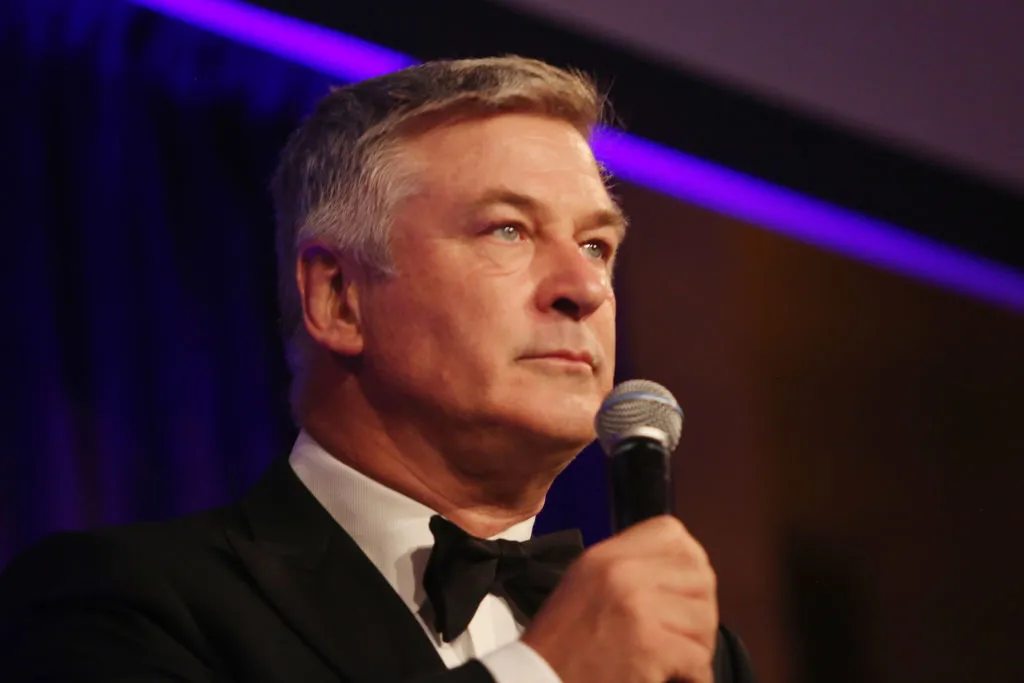 For two episodes, the actor played Parker, Phoebe's cheerful date who was happy about everything. From 2006 to 2013, Baldwin starred as Jack Donaghy on the NBC sitcom 30 Rock. Baldwin would also co-star in the fifth and sixth installments of the Mission: Impossible series.
Since 2016, the eldest of the Baldwin brothers has been the host of Match Game. These days, he's gaining worldwide attention for his portrayal of Donald Trump on Saturday Night Live.
George Clooney
At the time of his appearance, Clooney had become a big star on E.R. The actor would appear as Dr. Doug Ross during the show's first season. It's the episode when Rachel hurts her ankle and switches names with Monica to use her insurance.
Since that appearance, Clooney has become an activist for political and economic issues. He served as one of the United Nations Messengers of Peace since January 2008. He's also a member of the Council on Foreign Regions.
Christina Applegate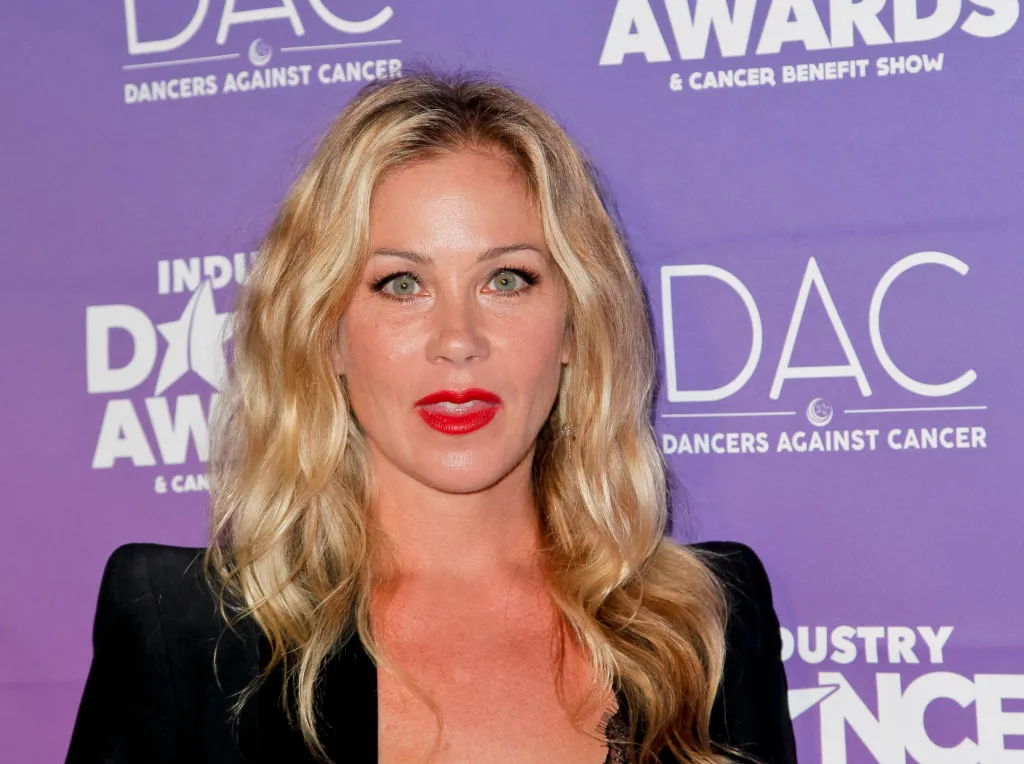 The Married With Children actress won an Emmy for her guest role as Amy Green, another one of Rachel's sisters. In 2006, the actress appeared in the music video for Jessica Simpson's "A Public Affair" with Eva Longoria, Christina Milian, and Ryan Seacrest.
She would star in the ABC comedy series Samantha Who? from 2007 to 2009. In 2018, she was cast to co-star in the Netflix dark comedy series Dead to Me.
Brad Pitt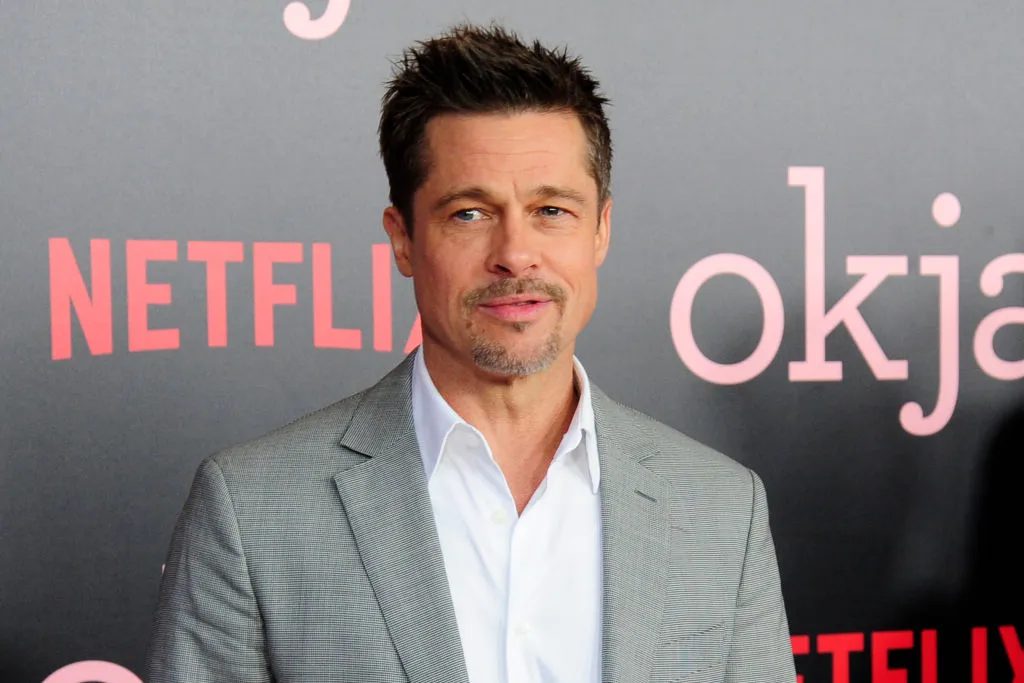 Pitt came on in the Thanksgiving episode in the eighth season, playing Will Colbert, who went to high school with Ross, Rachel, and Monica. Colbert was one of two members of the "I Hate Rachel Green Club."
After his appearance, Pitt received numerous nominations for his lead role in The Curious Case of Benjamin Button. He produced 12 Years of Slave and The Departed, and both films went on to take home the Academy Award for Best Picture.
Winona Ryder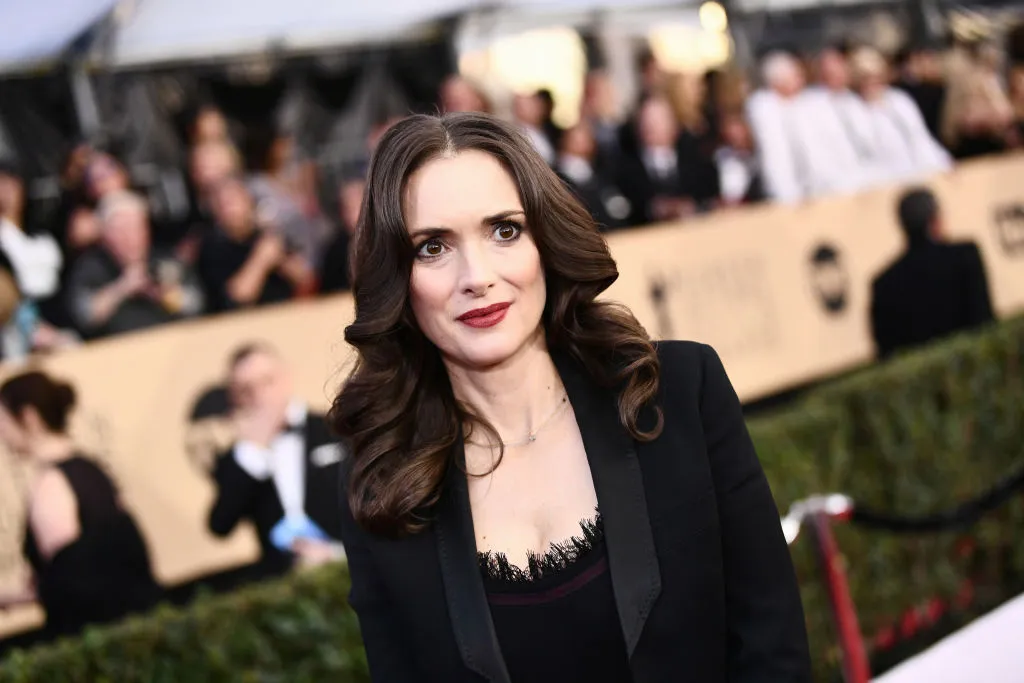 The Beetlejuice actress appeared in the seventh season episode "The One with Rachel's Big Kiss." Ryder played Rachel's sorority sister from college who she kissed after drinking too much one night.
After taking time off in 2006, Ryder appeared in A Scanner Darkly. In 2009, she would appear in J.J. Abram's Star Trek, playing Spock's human mother, Amanda Grayson. In 2016, Ryder returned to the limelight when she starred in the Netflix science fiction-horror series Stranger Things.
Reese Witherspoon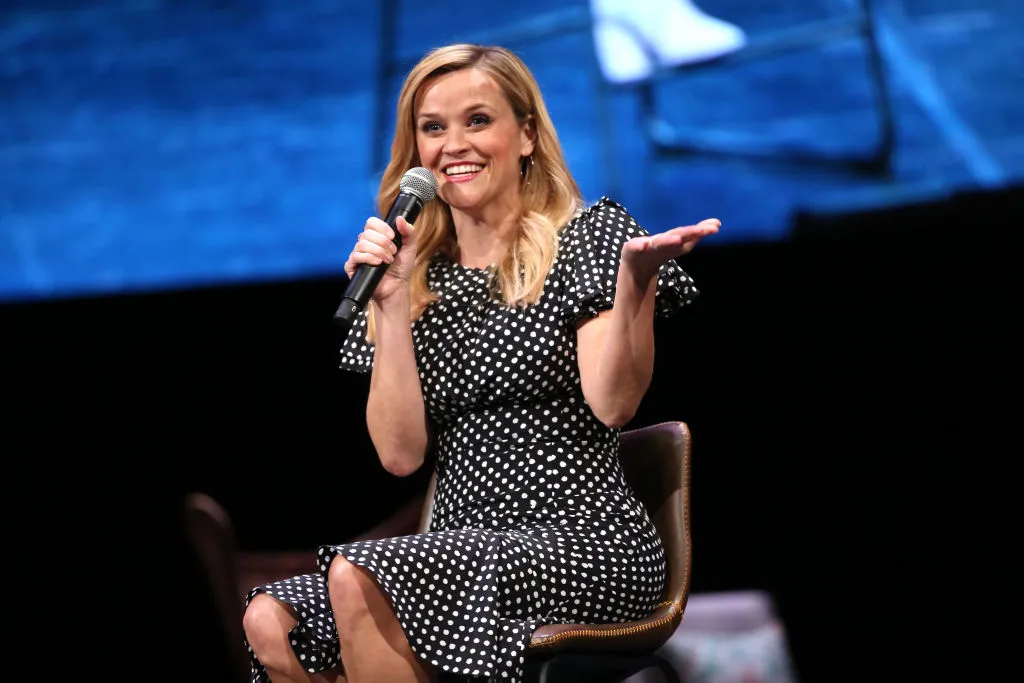 The Oscar winner appeared in two episodes in season six. The Cruel Intentions actress played Rachel's sister, Jill Green. Following her success with Legally Blonde, the New Orleans native won the Academy Award for Best Actress for playing June Carter Cash in Walk the Line.
In 2017, she co-produced and starred in the HBO drama series Big Little Lies. On top of that, Witherspoon also owns a production company called Hello Sunshine, and the clothing company Draper James.