Bet You Didn't Know These Surprising Details Behind Modern Family
Modern Family was critically acclaimed when it premiered in 2009 and since then has won multiple accolades and has become one of the biggest television shows in America since Friends. In early 2018, the show's creators announced that Modern Family's tenth season would most likely be its last, so let's take a look back at what made Modern Family a breakout success!
Modern Family Was Originally A Documentary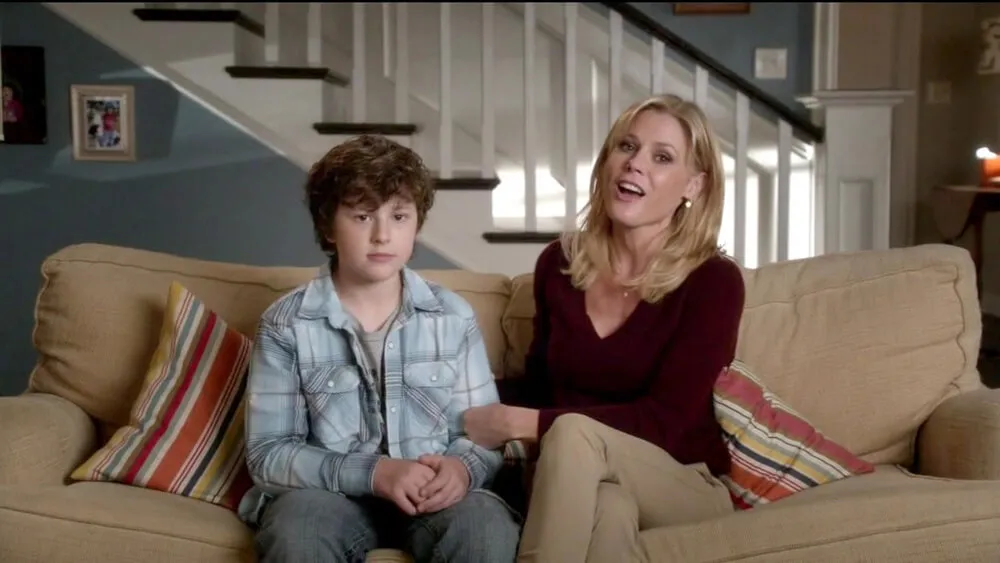 Modern Family is a mockumentary sitcom, a trait that makes the show extra engaging, but this wasn't the intended plan. Modern Family was originally conceived as a documentary by a Dutch filmmaker named Geert Floorjte who lived with the Pritchetts as a teenage exchange student and returned to the U.S. as an adult to film them. However, show creators Christopher Lloyd and Steven Levitan eventually decided Floortje was unnecessary and he was cut before the show went into production.
Straight Eric Stonestreet Plays A Convincing Gay Man
Eric Stonestreet's portrayal of Cameron Tucker, Mitchell Pritchett's flamboyant farm-boy husband, is so impeccable that it's hard to imagine he is any different in real life. But many Modern Family fans are surprised to find out that Stonestreet is actually straight and is dating pediatric nurse Lindsay Schweitzer. Stonestreet once told Oprah, "I say I'm 'openly straight.' I never thought this would be the character that people would know me for, but it's just an honor to play him." In 2012, Stonestreet stated that he personally believed in equal rights for the LGBTQ community, "[but the show's] only agenda and our only goal is to make people laugh."
Sofía Vergara Was Disappointed Upon Meeting Ed O'Neill
Actor Ed O'Neill has been in his television wife Sofia Vergara's life long before they first met on the set of Modern Family. Vergara used to watch Married... with Children when she still lived in Colombia, but of course, the show was dubbed in Spanish. "I always joke with Ed because he used to speak Spanish – it was dubbed. So I always thought that Ed spoke Spanish... He had a very sexy, like Antonio Banderas voice, the guy that was dubbing him," Vergara told Jimmy Kimmel, who joked, "It's a very weird choice to have a sexy voice for Al Bundy."
Nolan Gould Might Actually Be Smarter Than All Of Us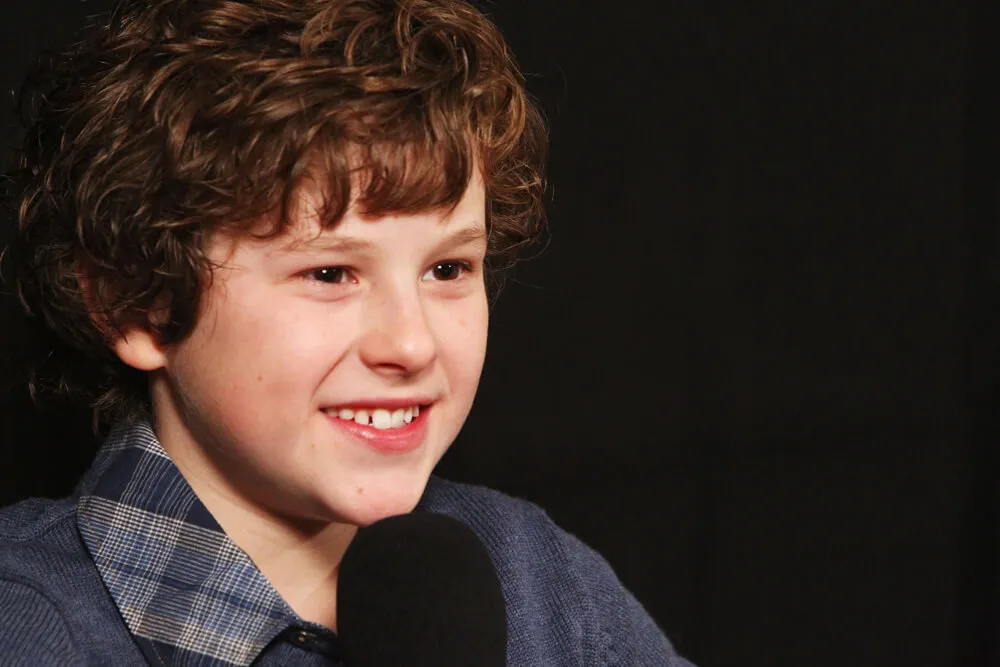 Luke Dunphy isn't the brightest bulb in the bunch, but the actor who plays him, Nolan Gould, couldn't be more different. With an IQ of 150, Gould is a member of Mensa, the largest high IQ society in the world, and has graduated from high school at just 13 years old after taking a GED test. "I'm a member of Mensa, but that doesn't really make me all-knowing," Gould told Wall Stree Journal at 14, "There's a lot of pressure put on you because everybody expects that you know everything... if you get stuck in your shirt one time and can't get out [someone's] gonna be there to say, 'Oh my gosh, you're so much like Luke. Luke's rubbing off on you.'"
Why Julie Bowen Was Sure She Wouldn't Be Cast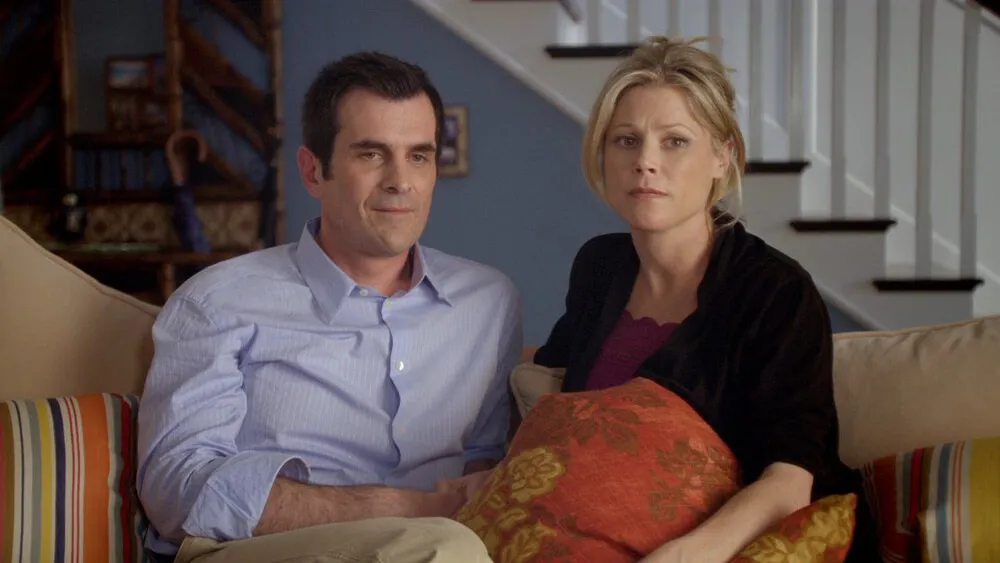 Julie Bowen, who plays Claire Dunphy, was pregnant when she was auditioning for the show and was certain that that would prevent her from being cast. "I was pregnant with twins and I kept thinking they weren't going to hire me. They kept bringing me in over and over and sort of starting at my humongous belly, and I thought, 'I'm never getting this job,'" she told People in 2015. Fortunately, she still landed the role but by the time they filmed the pilot, Bowen was eight-and-a-half months pregnant so they had to hide her bump with strategically placed cereal boxes and loads of laundry.
Modern Family Plots Are Inspired By Real Life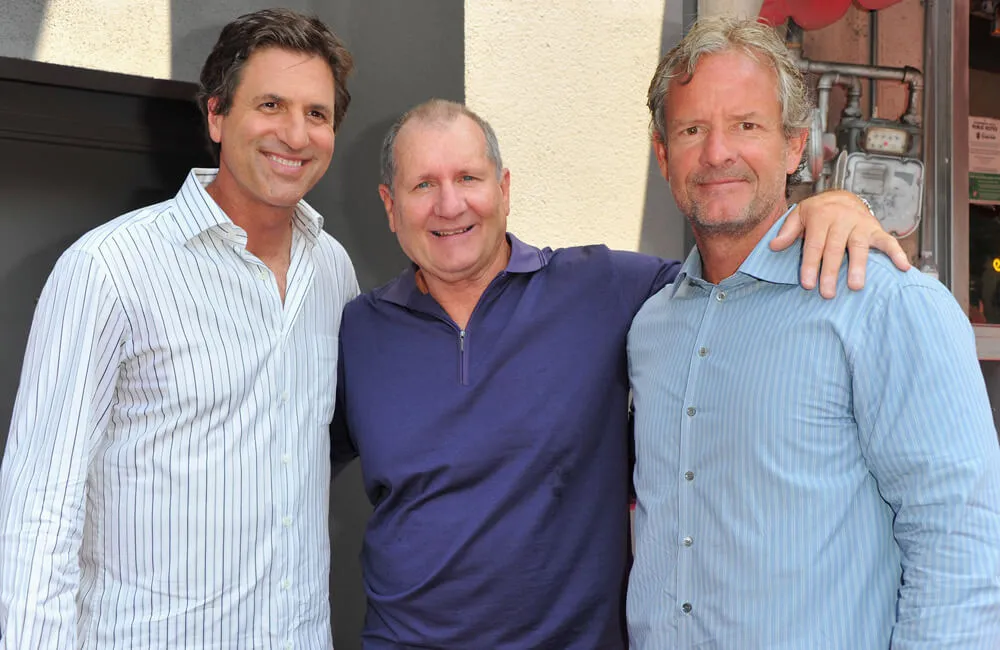 If you've ever thought that Modern Family was so relatable, that's probably because the creators, Christopher Lloyd and Steven Levitan, based the show off their own family experiences. While trying to come up with ideas for other shows, Lloyd and Levitan would often talk about their personal lives and realized that they had enough material for a show. In the pilot episode, Phil shoots Luke with his own BB gun after Luke hurts his sister with it. This actually happened to Levitan, who gave his son a BB gun but promised him that if he ever shot anyone with it, he would shoot him with it himself. When that time came, Levitan had to follow through.
Jesse Tyler Ferguson's Real-Life Coming Out Story Was On The Show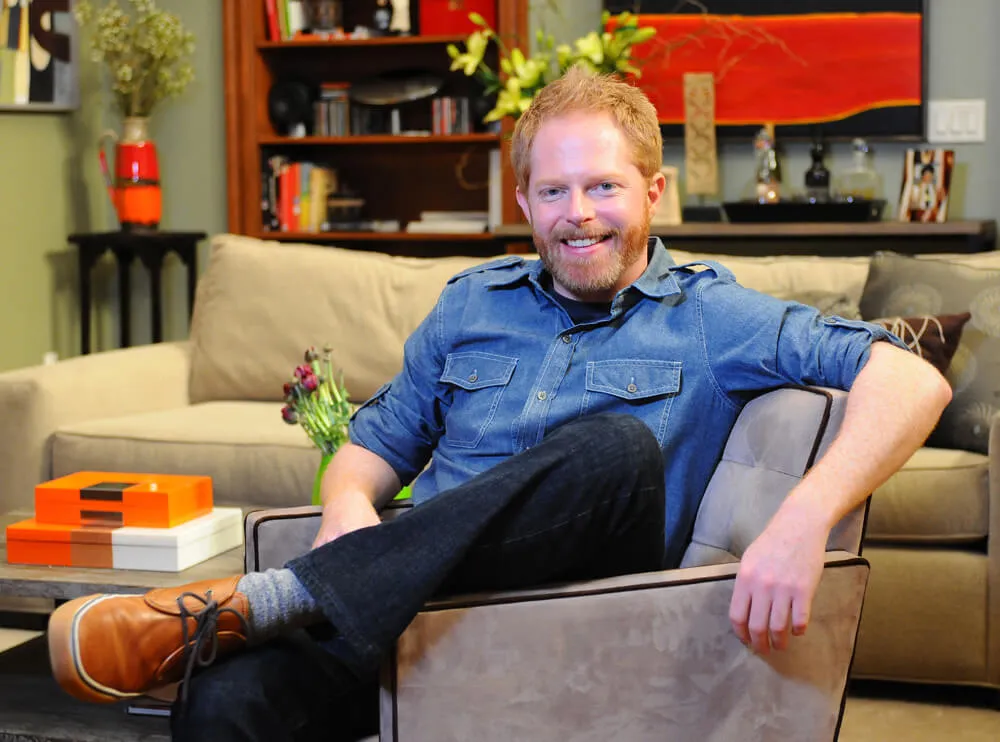 The Modern Family creators were inspired by stories from the actors' personal lives as well. In the show, Mitchell struggles to have a close relationship with his father, Jay. It is revealed that Mitchell had to come out to Jay three times before Jay finally took him seriously, which is what Jesse Tyler Ferguson, who plays Mitchell, actually had to go through with his own father when he was growing up. "It was a process for him as well, it was sort of a coming out process and you have to figure out how to deal with having a son that wasn't the ideal son that he had," Ferguson told Oprah in 2013.
Eric Stonestreet Played Fizbo The Clown Since Childhood
In the show, Cam Tucker is a retired clown with classical training, but often revives his persona of Fizbo the Clown, which actually comes from actor Eric Stonestreet's real life. "When I was a kid, I wanted to be a clown in the circus... It was my way then as a young man to express my desire to entertain and perform. I didn't know what I was saying then was that I wanted to be an actor," Stonestreet told Kansas City Star. Encouraged by his parents, Stonestreet's grandma made all his costumes and he even made money performing at birthday parties.
The Amazing Way The Cast Supports Each Other
The cast of Modern Family won the Screen Actors Guild Award for Outstanding Performance by an Ensemble in a Comedy Series for four consecutive years, while each of the actors has individually been nominated throughout the years for Best Supporting Actor or Actress awards at the Golden Globes — never a lead role. When Ed O'Neill — the most veteran TV star in the cast — submitted himself for Emmy consideration in the Supporting Actor category in 2010, Deadline reported that "he felt nobody is bigger than anybody else in a show that is evolving into a true ensemble hit." The cast made a pact in Season One that they would always submit themselves as supporting actors.
The Original Lily Actors Did Not Enjoy The Limelight
Aubrey Anderson-Emmons wasn't the first actress to play Lily on Modern Family. Anderson-Emmons didn't even join the cast until season three and Lily didn't need to speak in the first two seasons since she was a baby. Before that, Lily was portrayed by twins Ella and Jaden Hiller until their parents pulled them off the show. "Halfway through season two their personalities had started to develop, and it was really clear to us that they weren't enjoying their time on set. So we told the producers the girls wouldn't be coming back," the twins' mother told Woman's Day in 2012.
Ed O'Neill Recycles His Newspapers
Only television fans with keen eyes would have noticed that Ed O'Neill has been reading the same newspaper for nearly 20 years now. Fans have pointed out that the paper Jay Pritchett reads on Modern Family is the same exact one Al Bundy read on Married... with Children. This is because the articles and photos on the prop newspaper have already been cleared for legal use on television shows. Hollywood apparently hasn't bothered making a new one, since you can also see the same paper on shows like Louie.
Cam And Mitchell's PDA Finally Made It On The Show
While Modern Family has definitely been touted for its progressive portrayal of a "modern family" by having a gay couple, early on fans were quick to notice the lack of affection between Mitchell and Cam on the show. In 2010, there was an aggressive Facebook campaign to get the show's producers to have the characters kiss to make the show more realistic and normal. Eventually, the fans were given what they wanted when Cam and Mitchell were shown to kiss in the background of a scene. This apparently had to do with the character Mitchell's discomfort with PDA, rather than the public's discomfort with seeing a gay couple kiss.
Ed O'Neill As Jay Pritchett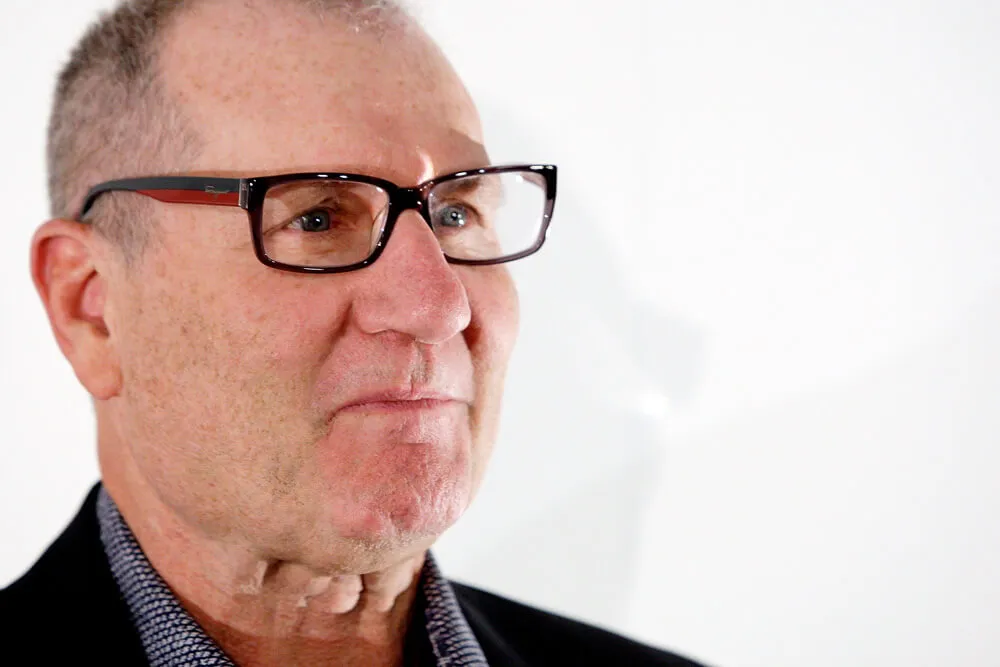 Ed O'Neill stars in Modern Family as Jay Pritchett, a successful closet salesman who marries the significantly younger Gloria and becomes the step-father to her ten-year-old son, Manny, much to his adult childrens' initial dismay. When he was cast in the role, O'Neill told Newsday in 2009, "I liked the interconnectedness, yet the separateness of the three families, and I thought there was a lot of room for comedic situations." As for his character, O'Neill said, "The fact that he wasn't the greatest dad the first time around, I think a regret is there. Now that he's got another chance, even though I think Manny was not part of the bargain originally... he's enjoying it."
Sofía Vergara as Gloria Pritchett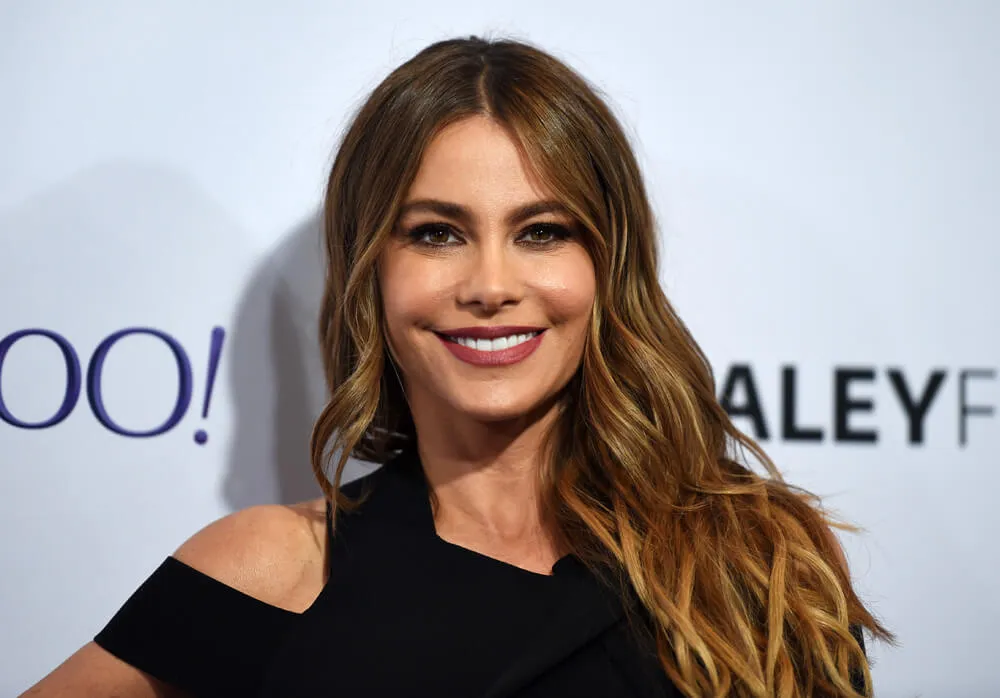 Sofía Vergara stars as Gloria, Jay's spicy "trophy wife," who is initially pegged by her adult step-children as a gold digger. As a native of Columbia in both the show and real life, Vergara plays Gloria with a thick accent that often becomes the brunt of many jokes. When asked about playing a stereotype, Vergara told CBS News, "When I think of Gloria, I think of my aunt and my mom. They're intense, they're passionate. They dress sexy and colorful. They're loud. So, what is wrong with that stereotype if it's a stereotype? ...I don't think it is an exaggeration. Of course, it's a comedy!"
Rico Rodriguez As Manny Delgado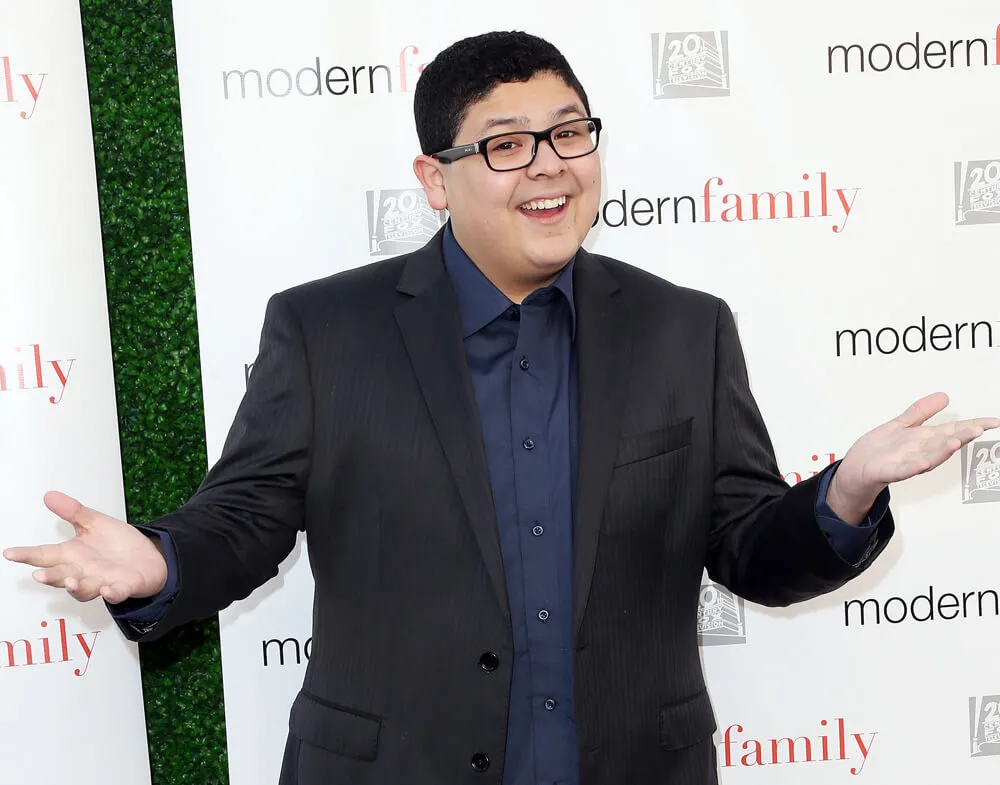 Rico Rodriguez plays Manny Delgado, Gloria's son from a previous marriage. Although Manny is the same age as his step-nephew Luke, he acts very mature for his age and takes interest in adult-like activities, like drinking coffee and going after beautiful girls. Early on, Rodriguez admitted that he was nothing like Manny. "I was probably the shyest boy known to man," he told popeater.com in 2010, "I never thought Manny would be how he is today. Then the producers told me, 'Think Antonio Banderas in a 12-year-old kid's body,' and I said, 'Oh, okay!' I went back, and I rocked it!"
Julie Bowen As Claire Dunphy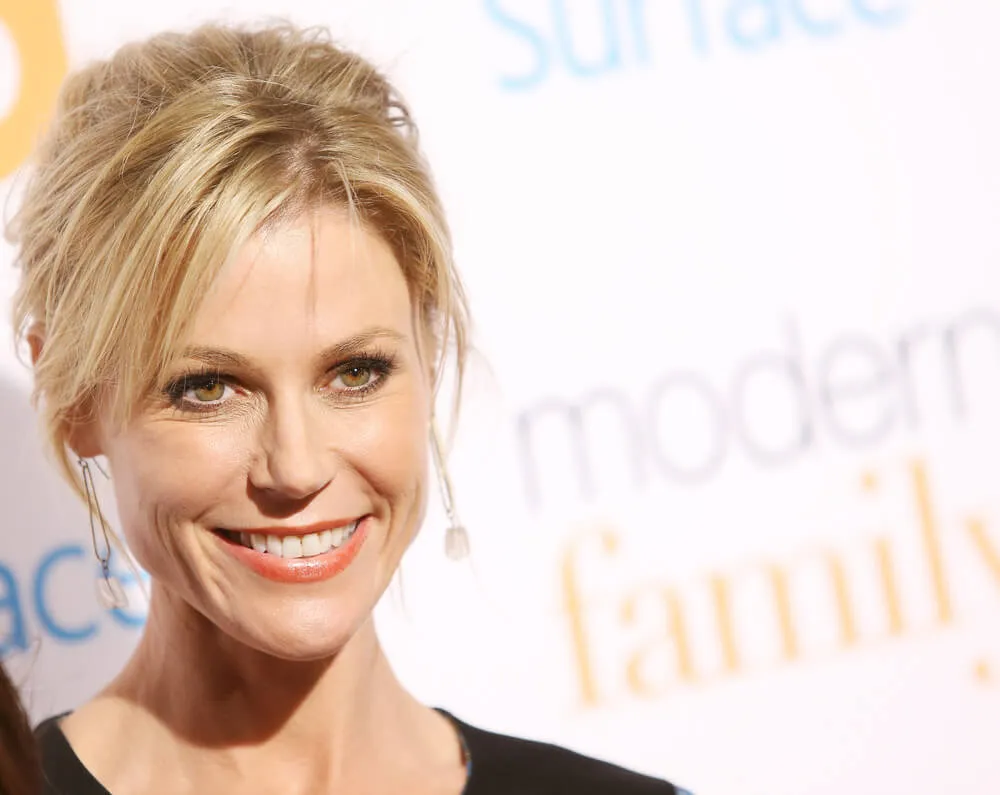 Julie Bowen stars in Modern Family as Claire Dunphy, the first-born and only daughter of Jay and wife to Phil. Claire is a helicopter soccer mom of three, who later in the series re-enters the workforce after she realizes her kids don't need her as much. As a mother of three boys in real life, Bowen has said that she is very much like her character, Claire. "I am wildly multitasking... I believe if you are sitting still you are doing something wrong. We both feel if we are not driving the train, it will never leave the station. It is an incredible amount of arrogance on my part thinking that no one could operate without me," Bowen told Zap2It.
Ty Burrell As Phil Dunphy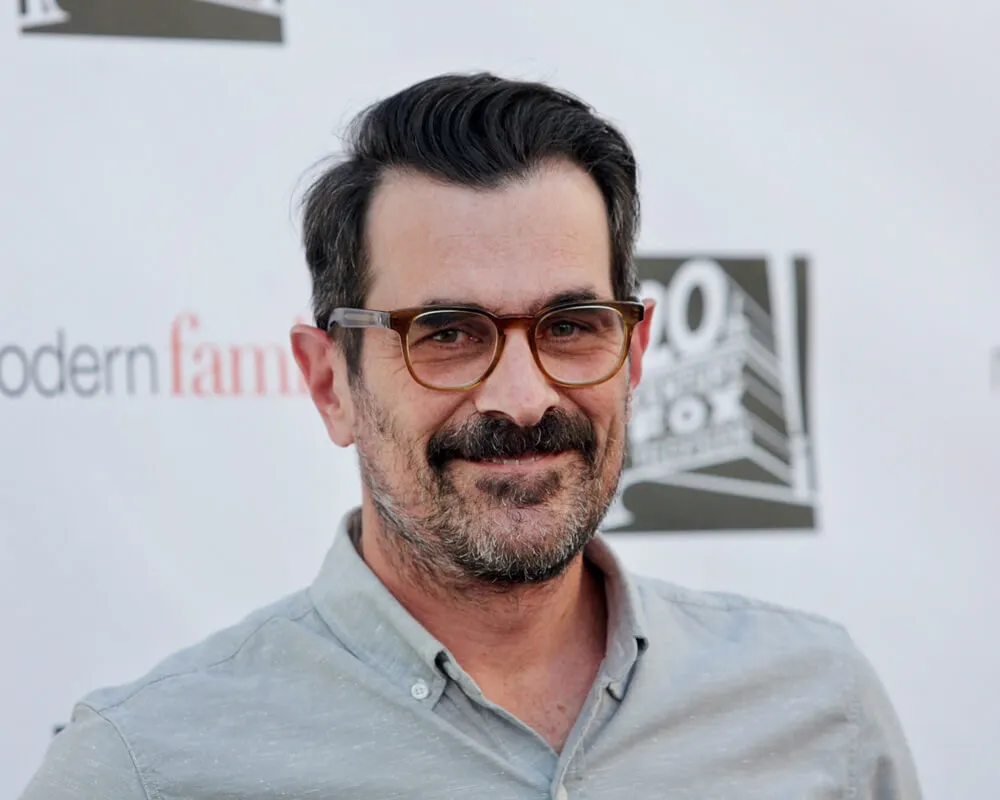 Ty Burrell plays Phil Dunphy, Claire's husband and a self-proclaimed "cool dad" to their three kids. Although he means well, he is often the most calamity-prone character on the show as he tries to bond with his kids or accelerate his job as a realtor. "[Phil's] just such a well-intended person and guileless. I really aspire to that. I like him so much. [He's] such a wonderful person to roll out of bed and play every day. It feels good going to work. It can be really fun playing a villain [which Burrell has often done aside from Modern Family] because you get to say things you never get to say in reality. But it's harder," Burrell told Independent in 2014.
Sarah Hyland As Haley Dunphy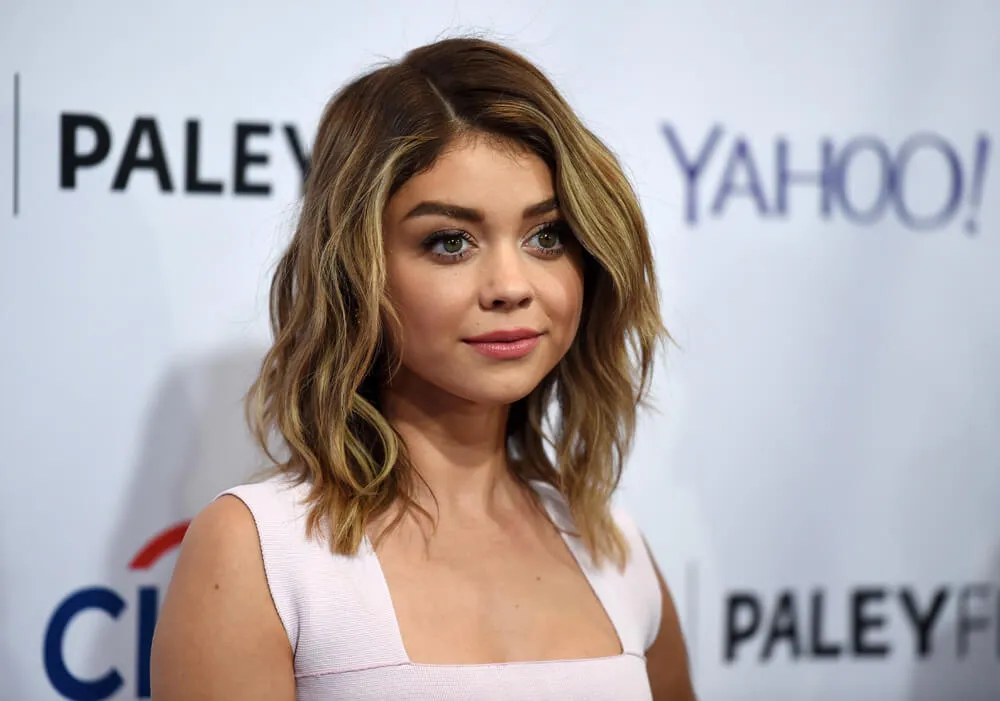 Sarah Hyland plays Haley Dunphy, Claire and Phil's oldest daughter, a stereotypical teenager who is a little bit air-headed and naive, caring more about her social life than academics. Most of Hyland's fans know that she is actually nothing like her character Haley. "I was never really like Haley. I had a lot of friends and stuff, not saying I was popular... I was very out-there as a teenager," Hyland told Parade in 2010 adding, "I would watch [Modern Family] even if I wasn't on it! I purposely don't read anybody else's part of the script... I like to keep myself out of the loop and then watch it as a regular viewer."
Ariel Winter As Alex Dunphy
Ariel Winter plays Alex Dunphy on Modern Family. As the middle child in the Dunphy family, Alex is the stereotypical nerd, who cares more about overachieving in school than having a social life or boyfriends (although this changes as the series progresses). In 2013, Winter told Teen Vogue, "Alex and I definitely have similar traits... We're both snarky, and we both value education. She makes it OK for girls to want to be smart." The biggest difference between her and her character, Winter says, is their fashion sense. While Alex dresses like a tomboy, recently Winter has been making headlines for confidently going out in public in provocative outfits.
Nolan Gould As Luke Dunphy
Jason LaVeris/FilmMagic via Getty Images
Nolan Gould plays Luke Dunphy, the youngest of the Dunphy family. You already know that in real life, Gould is nothing like his moronic character Luke, who does somewhat grow out of that persona as the series progresses. On growing up on Modern Family, Gould said, "I was pretty lucky because my awkward years didn't require a lot of acting. It's challenging growing up in front of an audience because the industry is a very strange place to grow up. I've been lucky that none of my real family are actors and they have kept me grounded. But, now we have the end looming a little bit, that makes me just a little nervous because I really don't know what's ahead."
Jesse Tyler Ferguson As Mitchell Pritchett
Jesse Tyler Ferguson stars as Mitchell Pritchett, Jay's adult son and Claire's younger brother. Mitchell is a lawyer, whose uptightness acts as a perfect foil to his partner Cam Tucker. After Modern Family was renewed for seasons nine and ten, Ferguson told showtickets.com, "When people ask me what I want to see from Mitch, I guess I want to see him more like who he already is because I think that's what the fans want to see. It's sort of comforting to turn on your TV and see Mitch the neurotic lawyer who's a little more uptight and a little too serious for Cam sometimes. I like that. It's a fun thing to play."
Eric Stonestreet As Cameron Tucker
Eric Stonestreet plays Cameron Tucker on Modern Family, whose fans will argue that Cam is one of the most iconic characters on the show. Although many fans are shocked to discover that Stonestreet is actually straight in real life, his ability to play a gay man is only a testament to how great of an actor he is. Stonestreet told Kansas City Star about his inspiration behind the character: "When I went in for the audition I had to figure out a way to do the character. (I thought) if I did kind of a slight impersonation of my mom, with my physicality and the way I look, it could work out really well. Of course, the character grows and is always changing and being informed by other things."
Aubrey Anderson-Emmons As Lily Tucker-Pritchett
Once the baby of the cast, Aubrey Anderson-Emmons plays Lily, Cam and Mitchell's adoptive daughter. Anderson-Emmons joined the cast at age four and has grown up on the set of Modern Family since then, playing Lily as a sassy, smart-mouthed daughter of two gay dads. "I can be a little sassy sometimes like Lily, but mostly we're not alike at all," Anderson-Emmons told Smashing Interviews Magazine in 2016. "It's fun getting to watch myself on TV a lot, and we get to go to lots of different places... I think it's weird being famous. Sometimes it makes me nervous when I get recognized a lot, but I'm more used to it now than when I was little."
Jeremy Maguire As Joe Pritchett
In season four, Gloria gave birth to a son, Fulgencio Joseph Pritchett. Simply known as Joe, he became the half-brother of Claire, Mitchell, and Manny. With Joe's introduction into the show, Lily was no longer the baby of the cast. While Joe was still a baby, he was played by an uncredited set of twins and later by Pierce Wallace. Joe was recast after Season Six and is now played by child actor Jeremy Maguire, who last made headlines in September 2017 for his adorable appearance on the Emmys red carpet, where he sported a three-piece suit with a playful blue cape.