Surprising Facts About HGTV's Property Brothers Jonathan & Drew Scott
Since Property Brothers catapulted onto our screens in 2011, we've been obsessed with the dreamy homes and the goofy charm of twin realtor/renovator combo Jonathan and Drew Scott.
Like most TV shows, there have been some missteps and behind-the-scenes secrets they don't want fans to know. Take a look at some little-known facts about the Scotts' rise to fame and some trouble they've run into along the way.
Jonathan Is All For Show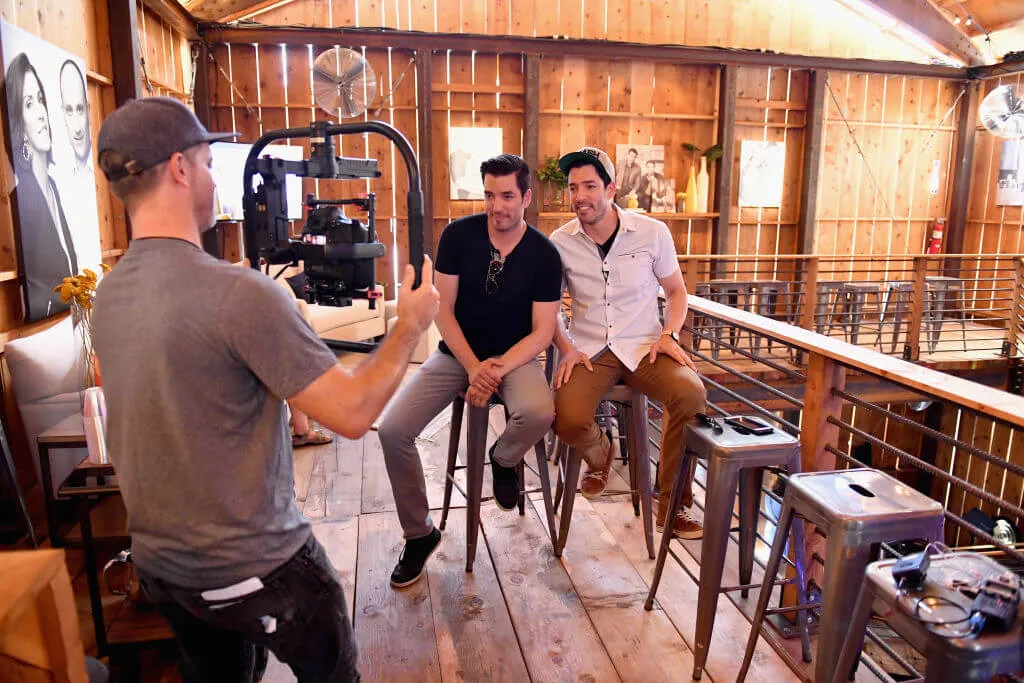 People the world over have enjoyed watching Jonathan get hot and sweaty while he demolishes a wall, or struts around sanding some wood in nothing but jeans, a tool belt, and a tank top. It might be heart-breaking to know that he doesn't actually do the renovations himself.
One Reddit user spilled the beans on how the show operates when it comes to the renovation process. "They use local contractors in the areas they are working in. They get referrals (not sure from whom) and then narrow down the crews they use to 4 different ones. I'm assuming we won't get to choose which crew is working on our home."
Drew Was $100,000 In Debt In 2006
By this point, the boys had founded Scott Real Estate Inc. and were helping clients with everything from buying and selling to renovating, but Drew wasn't satisfied. He still wanted to act, so he took a massive gamble and moved to Vancouver, giving himself a year to make it in the biz.
By the late 2000s, he was in over his head and down $100,000. As a last-ditch attempt at getting himself out of the hole, he opened up a Vancouver branch of Scott Real Estate and started pitching real estate-themed shows to executives. After a couple of failures, Property Brothers was born, but it wasn't all smooth sailing.
You Can't Appear On The Show If You're Single
This is 2018 and it's not unusual to buy a house solo. After all, have you seen the prospects on Tinder? All the good ones are taken. But if you like the idea of going on this show as a party of one, forget about it. The rules state you must be part of a couple to even apply.
While it's mostly romantically-tied couples that go on the show, there's been a few mother and daughter combos and a couple of friends, so all is not lost. Also, judging by what we've seen it's the conflict that keeps the viewers interested, so we suppose that's a decent reason for the "no solo participants" rule.
Real Estate Was Supposed To Be A Side Hussle
While the pair had a love for DIY, getting involved in real estate was less of an ambition and more of a security blanket. Jonathan was keen on magic, but Drew was interested in basketball and acting. He went on to have roles in several popular shows, including Smallville.
As they attended university in Calgary, they knew that they wanted to be entertainers in some form, but also knew that they could end up broke and out of work. After seeing an infomercial, they decided that putting some money into real estate would "ease the financial purgatory of being out-of-work actors." They weren't wrong.
They Bought Their First House In College
While most of us were living off of cans of soup and dried pasta in our college years, the Scott twins were busy planning for the future. After looking into how to make a profit from houses, they took up the lease on a seven-bedroom house across the street from their college.
After giving a much-needed makeover, they sublet the rest of the rooms, making a tidy $800 profit a month. Not long after, they took over the mortgage. A year later, they sold it for a cool $50,000 profit. Makes our college years look pretty fruitless, doesn't it?
There Is A Supposed Feud With Chip And Joanna Gaines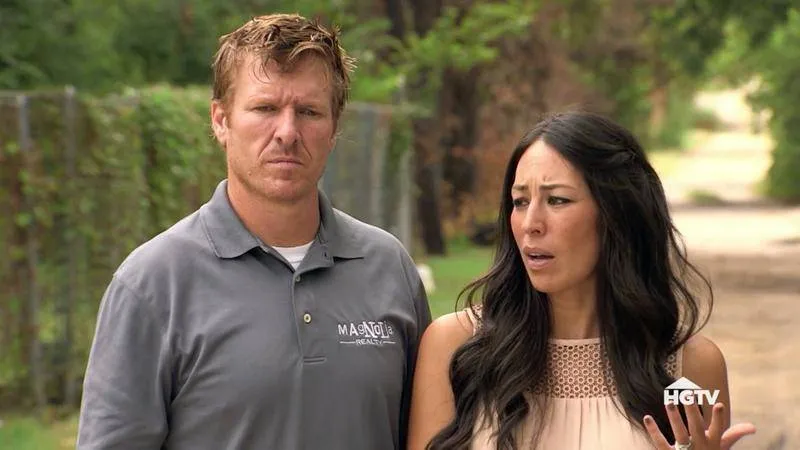 It's not uncommon for similar shows to strike up a little healthy competition, but after Fixer Upper stars Chip and Joanna Gaines turned down an invitation to appear on Property Brothers, the media had a field day. Did the stars truly have that much against their network companions?
While the Scott brothers went on to assure fans that there was nothing but love between the two shows, it's a little fishy. "We're one big family, which is why we love bringing fellow HGTV stars in to judge us," said Drew. "Our show started airing in 2011 and over that time we've met Chip and Joanna once or twice. They were really nice."
Their Production Company Was Sued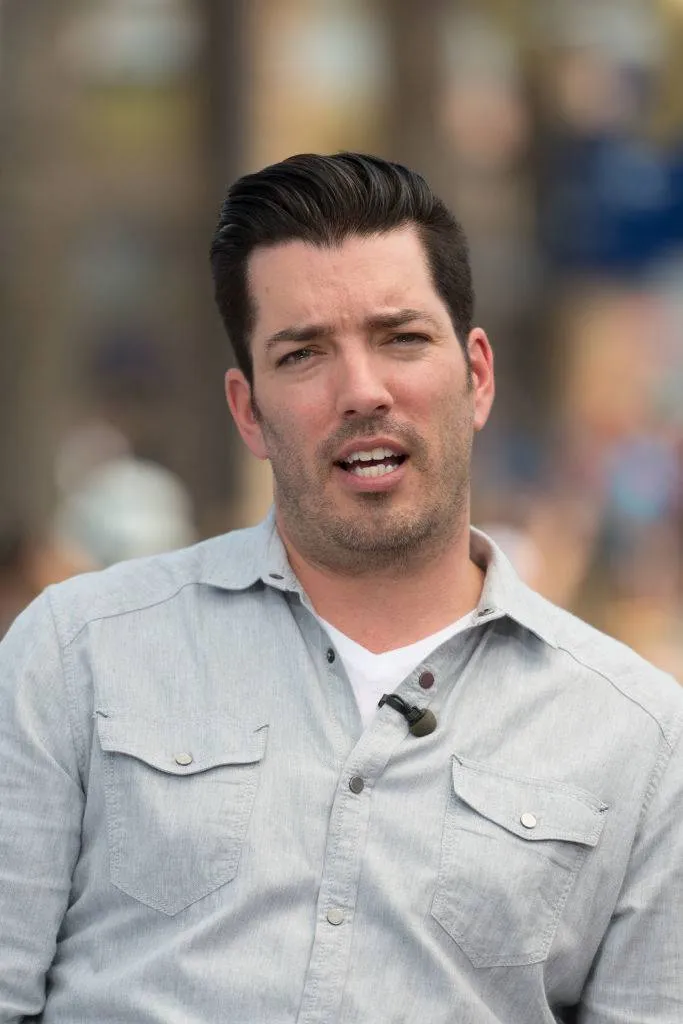 One of the homes that the Property Brothers renovated turned out to be a disaster that led to a lawsuit. Homeowners Paul and Mindy King were angered by the state of their house after the renovation took place, claiming that doors weren't hung properly, renovations weren't up to code, the wrong backsplash was installed and there were even exposed wires!
This led to both the Property Brothers' production company and the construction company they used being sued.
From Unknown Realtors To TV Stars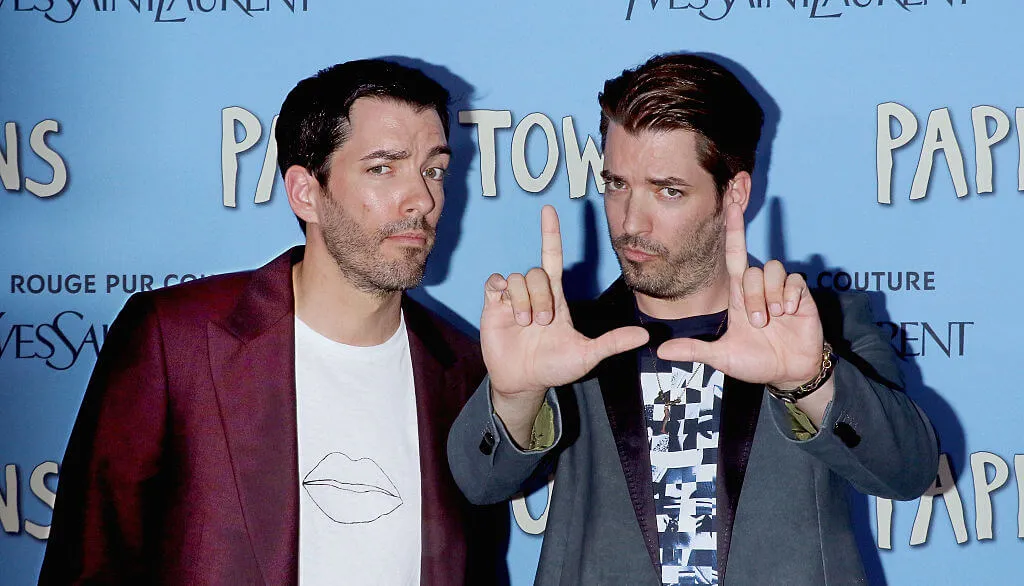 The show sees the brothers helping clients renovate their dream homes, and sometimes focuses on the renovations of their own homes. It's become one of HGTV's biggest success - not least because the ladies love them.
The network has openly touted Drew and Jonathan's sex appeal. "We know that twin brothers and HGTV fan favorites Drew and Jonathan Scott are good-looking, talented and ever-so-popular with the ladies," they said. Magazines like Glamour have publicized their admiration for their "ripped shirts, greased muscles, water-sprayed levels of hotness." During an appearance at the Mall of America, the twins attracted the second ever largest crowd, just behind the band One Direction.
Not All Homeowners Are Happy With The End Result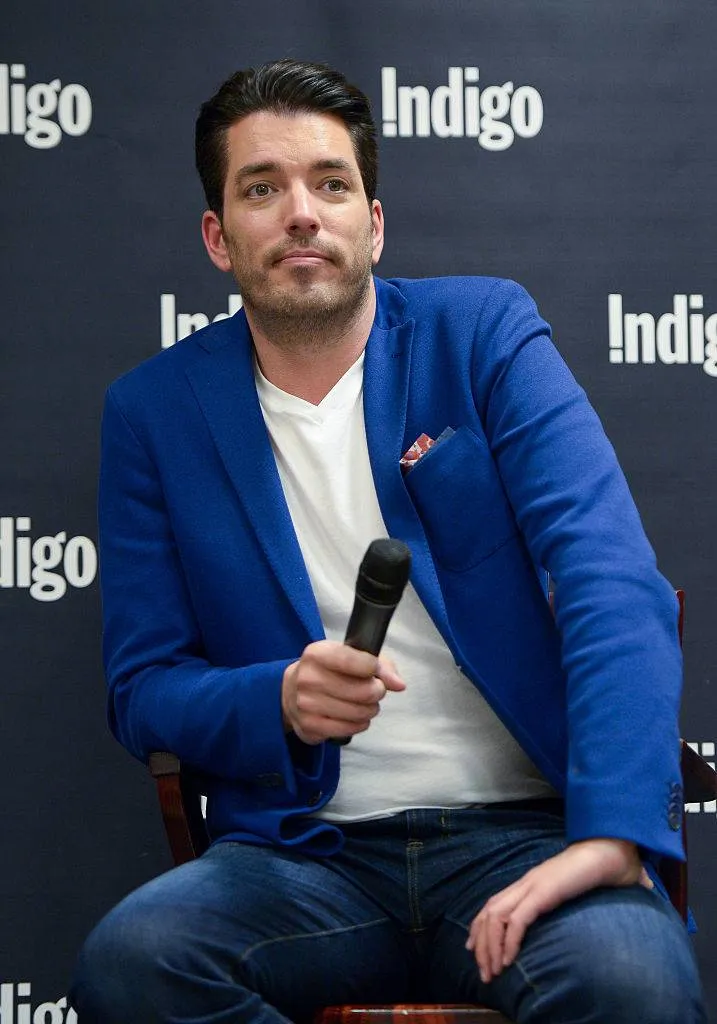 Most of the shows end in an abundance of smiles and happy tears when the big reveal shows clients how amazing their made-over home is, but it's not always as real as it looks. The New York Times published an article stating that the final reveal often has to be filmed several times.
"At the end of the day it has to be interesting TV," said Jonathan. "But when we find a load-bearing wall, we are really finding a load-bearing wall." When the homeowners aren't that thrilled or don't give the amazed reaction the show needs, there's no option but to retake it until the right shot comes along. That takes a little bit of the magic away, doesn't it?
Clients Have Already Picked A House
We get that reality TV wouldn't be entertaining without a little drama, but this means that it usually has to be manufactured. In this case, the clients are told to already have a house they want to buy, despite a lengthy house hunting process featured on the show.
Often a couple is conflicted - she wants this house, he wants another - and it takes a lot of viewing and compromise for them to finally settle on one. It makes for exciting TV, but it's just not real. The application form asks potential clients which house they're interested in buying, so it's all a load of inserted cock and bull.
Jonathan And Drew May Not Have The Correct Licenses
According to MoneyInc.com, there's a shadow of doubt over Jonathan and Drew's legal right to do what they do on the show, which might explain some of the staged scenes. The website claims that both a realtor and a contractor require licences in each state to practice.
The site's claim states: "Real estate agents are required to be licensed in the state where they are involved in the purchase or sell of a home. Seasons 9 and 10 of the show were filmed in Greater New York, yet Drew is not listed as holding a NY real estate license. Additionally, general contractors are required to be licensed by the state they are working in. Well, Jonathan is not listed as holding a NY Home Improvement Contractor license or General Contractor license." Make of that what you will.
The Homebuyers Hardly See The Twins
There's something so entertaining about watching the rapport between a host and participant in any show like this, and the twins make it enjoyable. Their jokes, their unique charm, and the way they interact with the couples all make for pleasant TV. However, in reality, the brothers hardly see the homeowners at all.
While the renovations take around six weeks to complete, the couples meet Drew and Jonathan a meager eight times during that period. We've got to hand it to them, they all look like they're best friends sharing in a special journey when it's really all for the television dollars. Hey ho. That's just show business.
The Twins Were Trained Clowns
Both Drew and Jonathan could charm even the coldest of souls, and they were also trained clowns. Drew had an interest in theatre and sketch comedy from a very young age, and both of the boys were apprentice clowns.
They made a pretty buck from their act, going on to perform at various parties and events. They weren't cheap. As kids, they were raking in the dough at $100 an hour. Who needs a newspaper route when you've got that sort of cash coming in?
Jonathan Wanted To Keep His First Marriage Hidden
We all know that fame comes at a cost. Usually, it's having everyone and their dog know your business. Understandably, Jonathan wasn't initially keen on sharing details of his private life. He recently split from his girlfriend of two years, Jacinta Kuznetsov, but he was married before.
The 39-year-old met airline controller Kelsy in 2007, briefly dating her before marrying the same year. As is the case in many whirlwind romances, the couple soon grew apart and their union ended in divorce two years later.
Jonathan Filed For Bankruptcy At 20
Drew wasn't the only one who had financial issues early on. Just like his brother, real estate wasn't his big dream. He loved magic and wanted to pursue it, with the idea of reaching David Copperfield heights of fame. He wanted it so badly that he poured everything into it - including his money.
After building up an impressive collection of large-scale illusions, Jonathan trusted the wrong person and it came back to bite him. He rented out several of his custom-made pieces to a friend of a friend who stole them, destroying his act and leaving him $80,000 out of pocket. Jonathan sunk into depression and didn't tell anyone about his trouble out of embarrassment, instead filing for bankruptcy before his 21st birthday.
Drew Is Off The Market
To the disappointment of fans everywhere, Drew was officially taken off the market by Linda Phan. The couple met at Toronto Fashion Week in 2010, and have been inseparable ever since. The two cemented their union in December 2016 when they got engaged.
In October of last year, they packed up and moved from Vegas to LA, planning to raise their future children in their new home. The wedding is all set for spring of this year, so sorry ladies, but you'll have to focus all your efforts on newly single Jonathan. It's a crying shame.
Their Dad Was A Stuntman
Jim Scott emigrated from Scotland in the United Kingdom after becoming enamored with America. He dreamed of becoming a cowboy like in the movies he saw on television. Jim didn't become a cowboy, but he landed some great jobs in the film industry.
He worked as an actor for some time, a stuntman, and an assistant director before leaving the industry to concentrate on raising his family in the late 70s, moving them to a horse farm in Maple Ridge, while his wife continued working as a paralegal in Vancouver. Both Drew and Jonathan would inherit their love of property from their dad.
Their Parents Didn't Know They Were Having Twins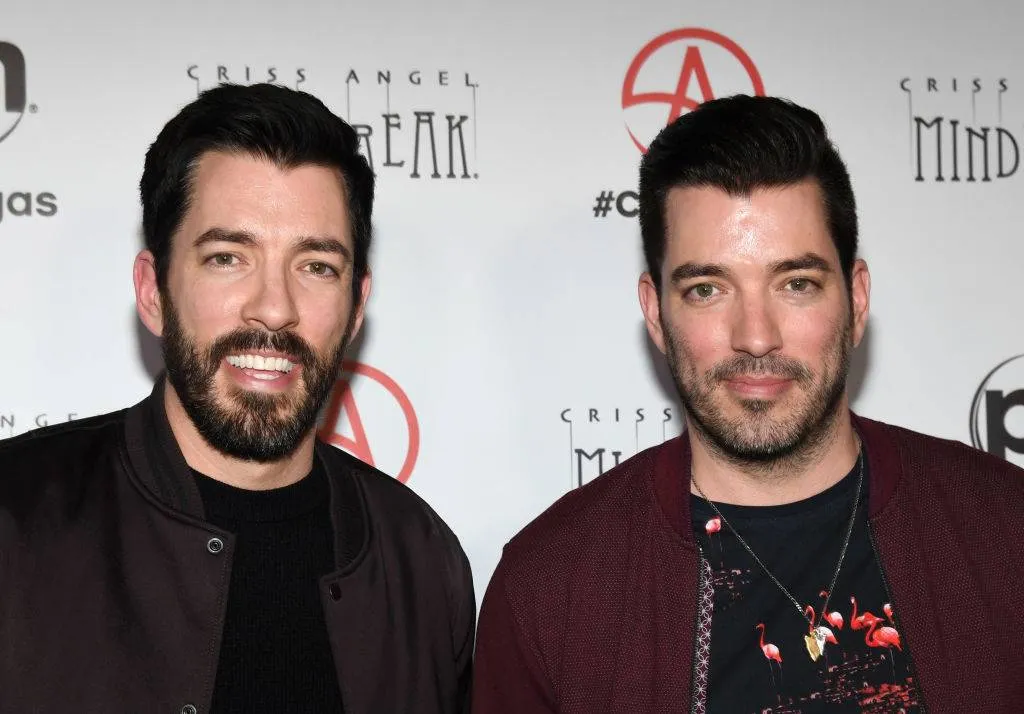 The pair were born to Jim and Joanne Scott on April 28, 1978. While the expectant parents knew their lives were about to change as they welcomed another child, they didn't realize they were in for double trouble.
After Jonathan was born they thought that was it, having only expected a single child. Drew surprised everyone by being born four minutes later, becoming the youngest Scott sibling in the new family of five. The twins have an older brother, James, who was born two years earlier. What a shock that must've been!
Drew And Jonathan Began Renovating At Age 8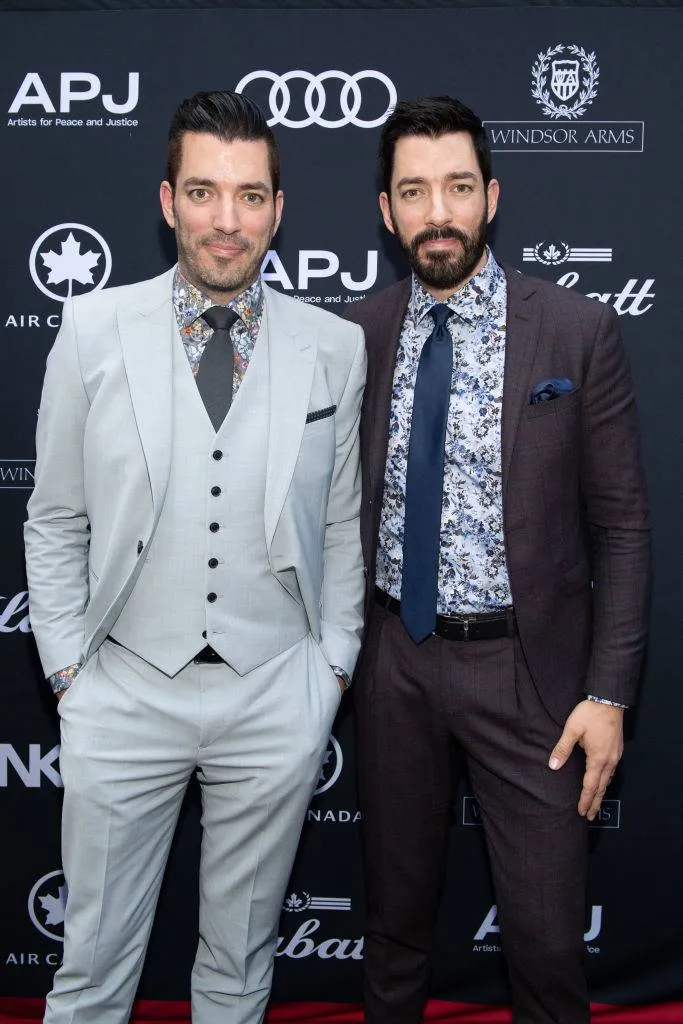 From watching the show, it's pretty easy to see that these two have flipping houses in their blood. Their dad would often renovate properties as they were growing up, and from the age of eight, the boys were getting paid to rebuild different parts of buildings.
Growing up, they showed a flair for design by rearranging the furniture in their family home - often to the annoyance of their mom. These two blossoming builders weren't one-trick ponies though. They had a lot of talents and a lot of dreams.
Jonathan Was Involved In A Bar Brawl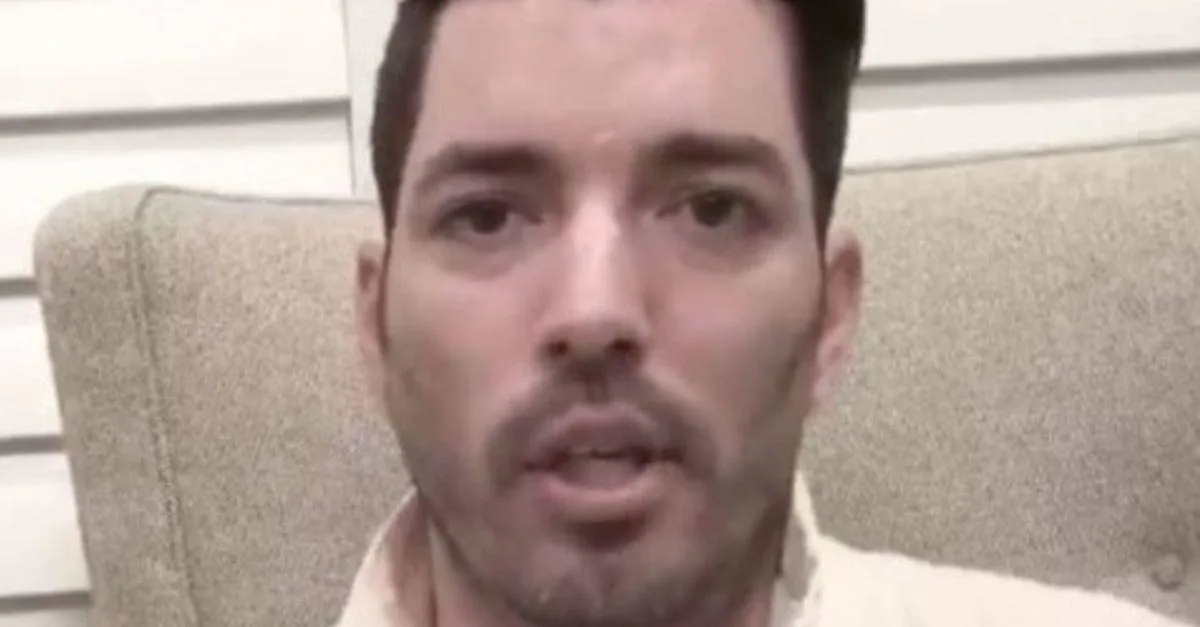 In 2016, Jonathan was involved in a public scandal after visiting Dempsey's Public House in Fargo, ND on April 24. Media outlets told tales of how the star was a perpetrator in a drunken scuffle, but Jonathan vehemently denied that was the case.
After bouncers were clearing the place for closing, the eldest twin decided to sneak in through the back door, when an altercation broke out close to him. Although Jonathan supposedly wasn't involved, he was put into a chokehold by a bouncer and forcibly removed. He called 911 and reported an assault, but the police claimed there wasn't enough evidence to pursue his claims.
Fixer Upper Couple Fined by EPA for $40,000 + $160,000 in Labor
Chip and Joanna Gaines' former TV series Fixer Upper focuses on their company Magnolia Homes renovating old houses around Waco, Texas. Some of the houses they worked on are decades old, and many were built before 1978 when lead-based paint was banned from being used on homes.
The Environmental Protection Agency investigated Magnolia Homes' handling of lead-based paint after a few episodes that aired raised questions over whether the Gaines were properly getting rid of the toxic paint. The EPA found multiple properties that Magnolia Homes worked on to be in violation. The couple is paid a $40,000 fine and completed $160,000 of lead abatement work to resolve the issue.
The Property Brothers' Bar Brawl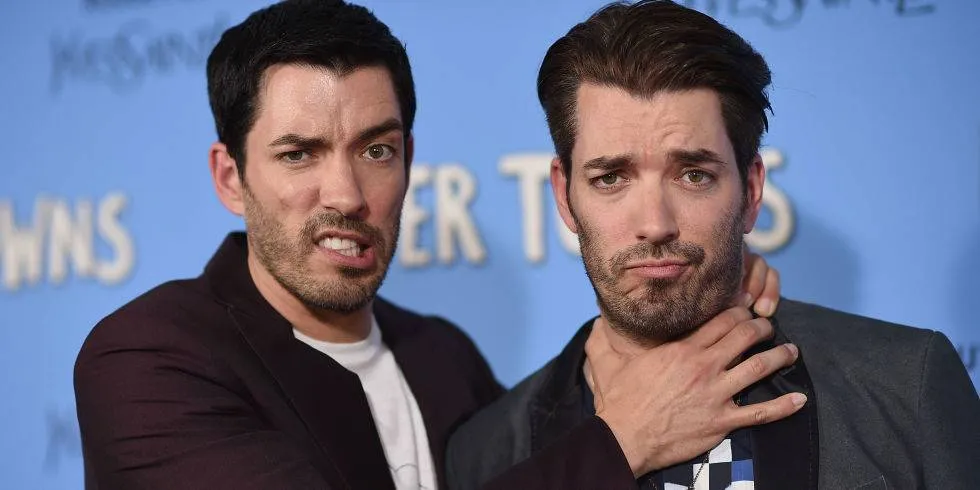 In 2016, one half of the Property Brothers duo got mixed up in a bar brawl in Fargo, North Dakota. It turns out it was Jonathan Scott, the construction half of the twins. Apparently, Jonathan got involved in some kind of scuffle with bar staff and had to be forcibly removed from the bar.
One of the staff members even told police that Jonathan pulled the "Don't you know who I am?" line, which never goes over well in these types of situations. There were no charges filed against him, so it seems as though it has mostly blown over.
HGTV's Love It or List It Sued by Homeowners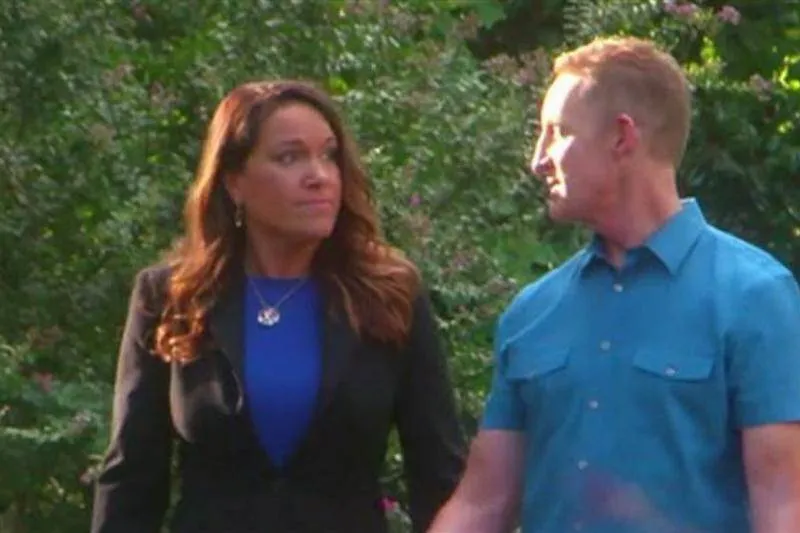 The reality show features interior designer Hilary Farr and real estate agent David Visentin as they renovate featured homeowners' current homes, while also shopping for a new home to potentially buy. At the end of each episode, they choose to "love it or list it." One couple on the show, however, wasn't so happy with their home after it was renovated by the HGTV reality show.
Deena Murphy and Timothy Sullivan put down $140,000 for the remodeling of their home, but claim that the show only put $85,786.50 back into it, and spent the rest on production costs. Not only that, but windows were painted shut, while other sections of the home were left not painted at all, and some of the flooring had holes in it. Needless to say, the couple was furious and filed a lawsuit against the show's producers.
The Show Is Scripted, Fake, and Full of Flaws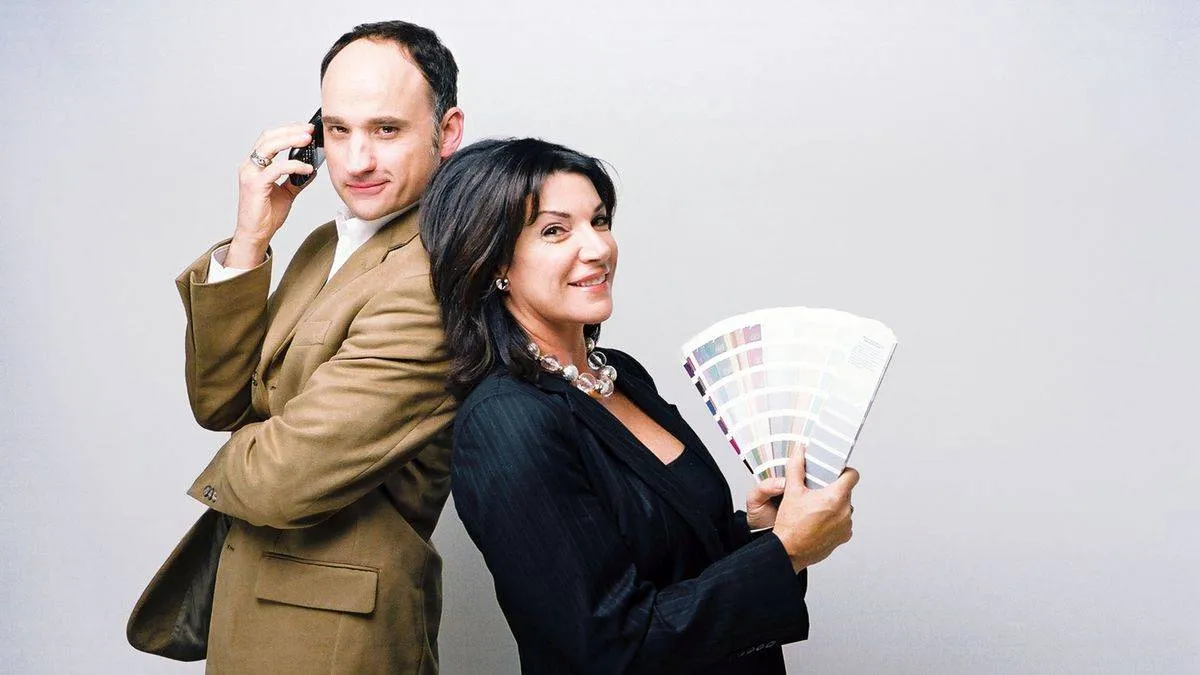 Aside from the lawsuit, Deena Murphy and Timothy Sullivan put Love It or List It on blast, calling out the cast and crew for shooting a phony show that has no real merit to what it portrays on television.
The couple stated in the lawsuit against the show's production company, "The show is scripted, with roles and reactions assigned to the various performers and participants, including the homeowners. These characters are actors or television personalities playing a role for the camera, and in this case, none of them played more than a casual role in the actual renovation process." Ouch.
House Hunters Is Fake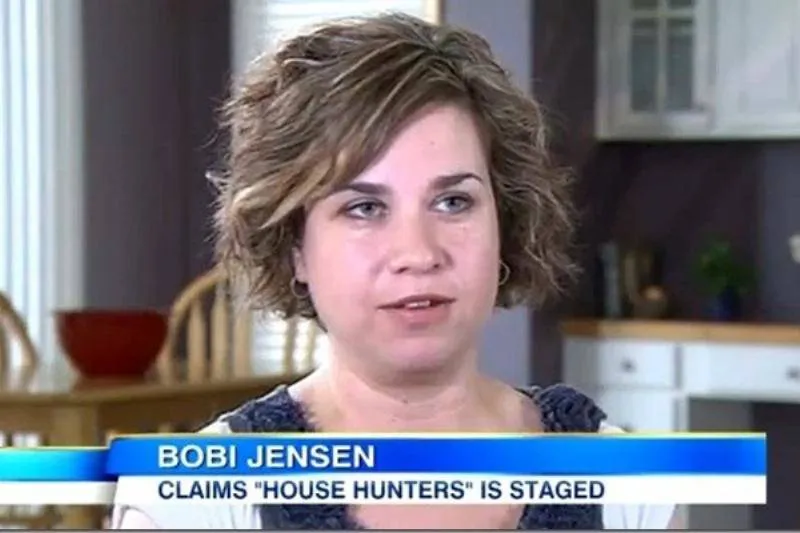 In 2012, it was alleged by a blog that House Hunters is a fake show. The blog, Hooked on Houses, said that HGTV only cast participants on the show if they had already purchased a house. One participant named Bobi said that the producers "scrambled" to find houses to show and pretend like they were considering even though they actually already bought a house.
The properties weren't even for sale, they were allegedly homes of friends, according to blog writer, Bobi. Entertainment Weekly later sought to verify Bobi's comments, and she kind of backed out saying her experience wasn't "the norm." HGTV also released a statement but didn't really confirm or deny the truths of Bobi's comments.
The Flip Or Flop Hosts' Relationship Troubles Were Well-Publicized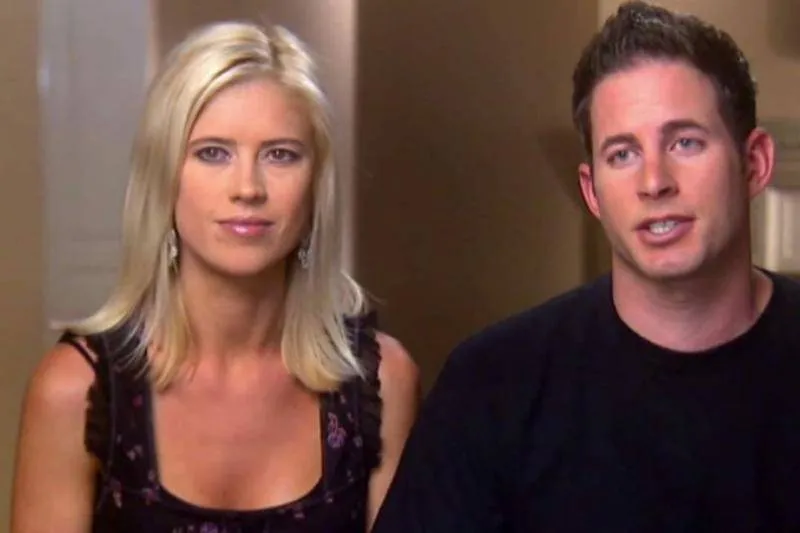 Working with your spouse in your professional career isn't for everyone and definitely has its challenges, even for the strongest of couples. Then-married couple Tarek and Christina El Moussa hosted HGTV's Flip or Flop since April 2013. The real estate agents purchase foreclosed houses in Orange County, California and renovate them into beautiful homes, while the progress is documented for the show.
In 2016 reports came to light of the couple not getting along, fighting both at home and around the production team. An incident that went under the radar for six months surfaced when people saw the couple's relationship was on the rocks. It led to Tarek being escorted home from a nearby hiking trail.
The Split Is Official
"Like many couples, we have had challenges in our marriage," the couple said in a statement in December 2016. The same day they announced that they have decided to separate after seven years of marriage, but would continue to attend counseling and decide the future of their marriage. Both took to Instagram to share their thoughts and state of mind with their followers at the end of 2016, cementing that there were changes in their family dynamic.
Tarek and Christina El Moussa were locked into a contract that requires them to film several more episodes in 2017, however awkward that might have been at the time.
Tarek Gave Details On The Divorce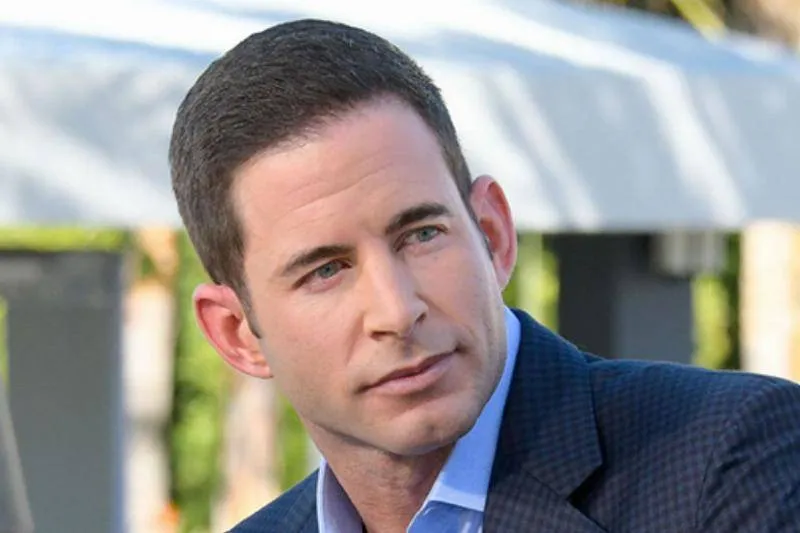 Fans of Flip or Flop didn't know the exact details of what led to the couple's divorce for quite some time. But then in March of 2017, Tarek El Moussa finally spoke to US Weekly to shed some light on the split, while filming of the show went on. "It was a gradual thing over time. We were both very busy people with health issues and kids. We didn't fight, we just grew apart."
Tarek had a cancer scare, while his ex-wife Christina dealt with the aftermath of a miscarriage, and fertility challenges. Despite the divorce, the show must go on. "We'll be together for the rest of our lives because we have kids. We need to get along for the kids and for our sanity. Now we say, 'Hi, good morning.' We film together and talk about houses and the kids."
Fake Furniture
On the show Fixer Upper with the aforementioned Chip and Joanna Gaines, the homes at the end of each show are always outfitted in absolutely stunning décor. This is of course from furniture at The Gaines' own Magnolia Market which Joanna runs in Waco, Texas. Well, it turns out the Fixer Upper families didn't get to keep any of the furnishings!
What a letdown! Some steely-eyed viewers noticed that certain pieces were seen multiple times in different homes, and when questioned about it on their website, the Gaines said that the families may purchase the furnishings but it's all "dependent on their budget."
It Took a Month for Chip & Joanna Gaines To Address A Controversy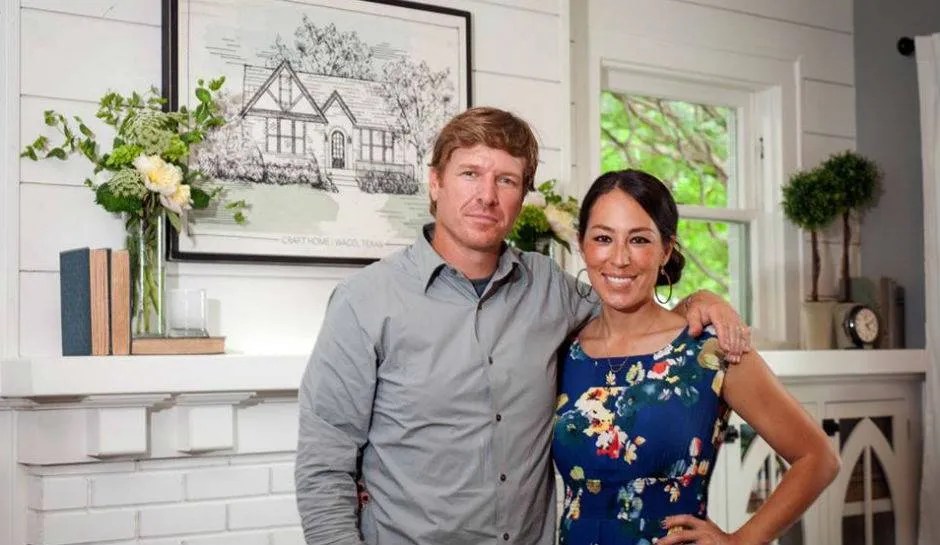 In November 2016, a rumor began circulating that the married hosts of HGTV's show Fixer Upper, Chip and Joanna Gaines, are "staunchly" anti-gay. The debate started because of the Gaines' ties to an evangelical church whose pastor openly stands against gay marriage.
In response to the controversy, HGTV quickly released a statement avowing that the network does not discriminate against any members of the LGBT community. The Gaines, however, did not comment publicly until more than a month later when Chip blogged, "Joanna and I have personal convictions." He then went on to say "Our family wants to fight for a world that knows how to lovingly disagree."
Fake Flip Or Flop Courses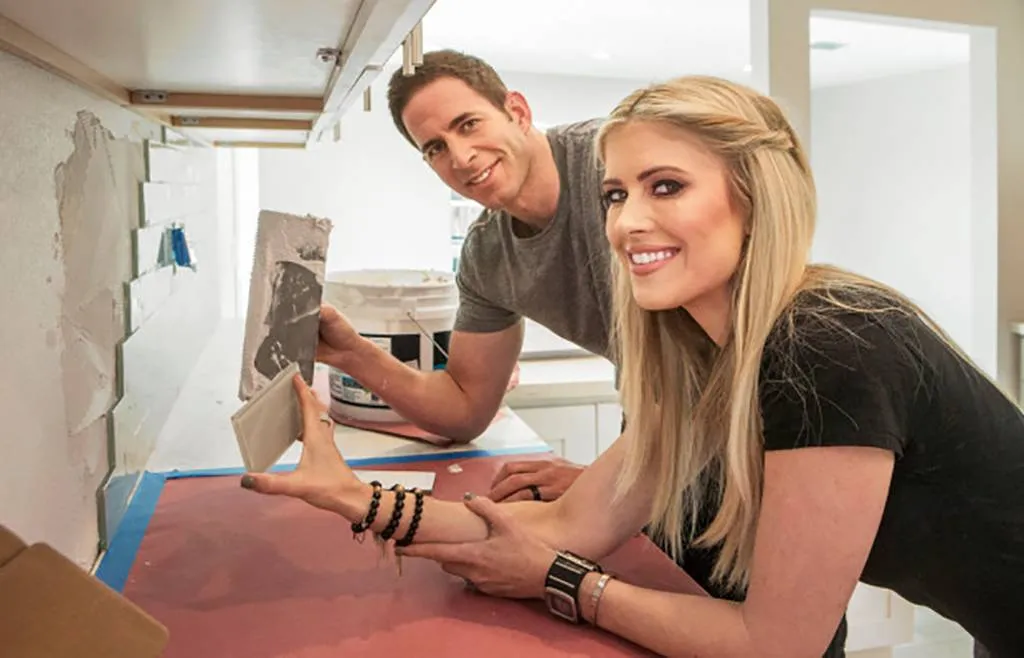 Back in 2016, it was discovered that Flip or Flop fans paid to attend a three-day seminar hosted by Tarek and Christina El Moussa. Supposedly, they paid to receive advice on how to flip homes on their home as well as have access to exclusive investors. However, those who signed up had been lied to with more than a dozen people claiming that Tarek and Christina El Moussa never even showed up for the classes.
Instead, the participants were shown a pre-recorded video because Terek and Christina were "too busy" to attend. Apparently, the course gave little to no advice except encourage the participants to sign up for more HGTV classes.
Losing HGTV Dream Homes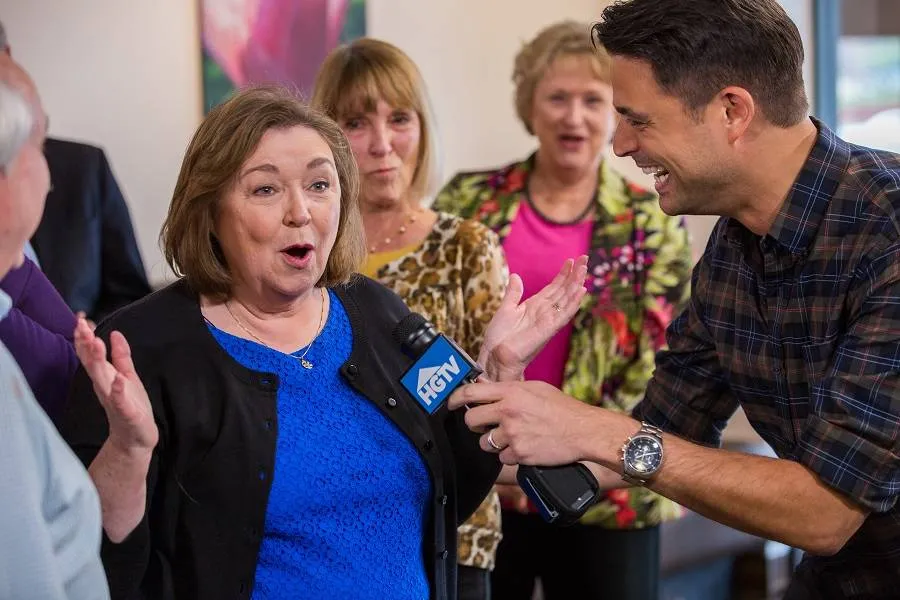 Since 1997, the HGTV program Dream Homes has given away a new home worth $1 million every year. Unfortunately, for the starry-eyed winner, HGTV does not help you out with the taxes that accompany such a majestic abode. Almost every winner with the exception of two has sold their homes because they were unable to afford the taxes.
The 2005 winner of the Lake Tyler house, Don Cruz, actually wanted to rent out the master bedroom suite on a nightly basis in order to try to pay the taxes. However, the City of Tyler rejected his proposition. He then realized that the house had an even higher value than what he thought so he sold the home. Perhaps, HGTV should make some sort of arrangement for helping winners pay the taxes on their new abode.
Chip And Joanna Had Big Financial Woes Before HGTV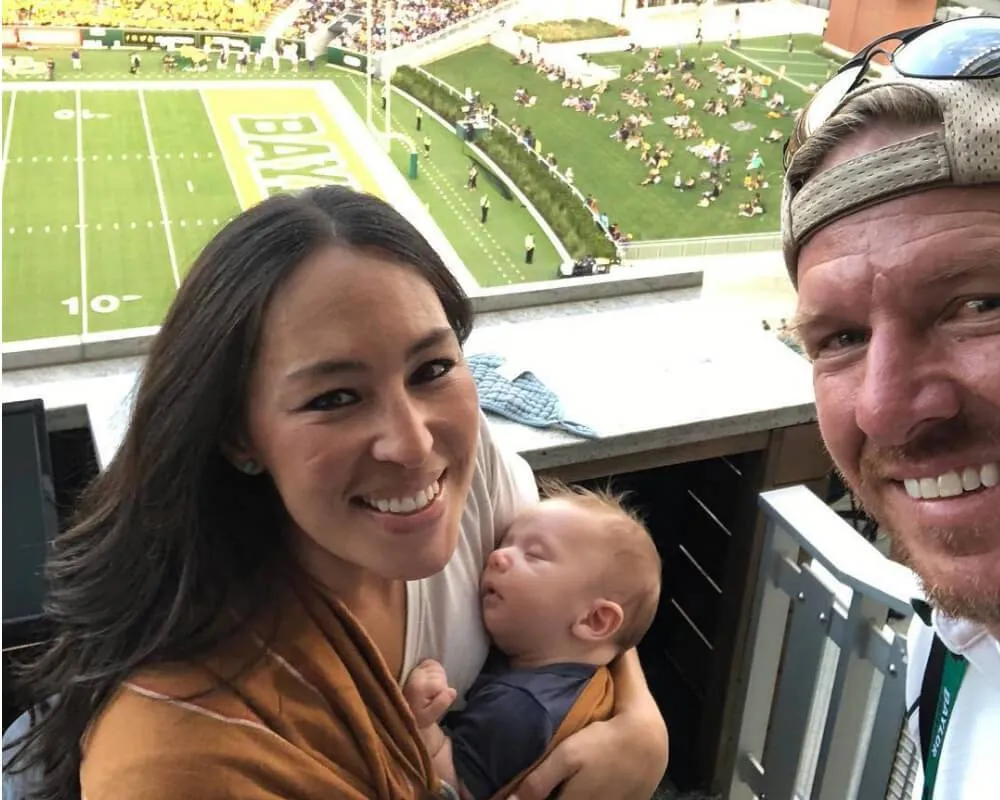 Before they started making money on their show Fixer Upper, Chip and Joanna were struggling to make ends meet. In 2012, they were sued by the city of Waco and the local school district for failing to pay nearly $25,000 in property taxes.
They also owed McLennan County about $3,500. After getting at least one extension, the debt was paid off in 2014. Luckily, their HGTV show became a success and now the couple is doing very well financially.
Nicole Curtis Threatened With Jail Time In Custody Fight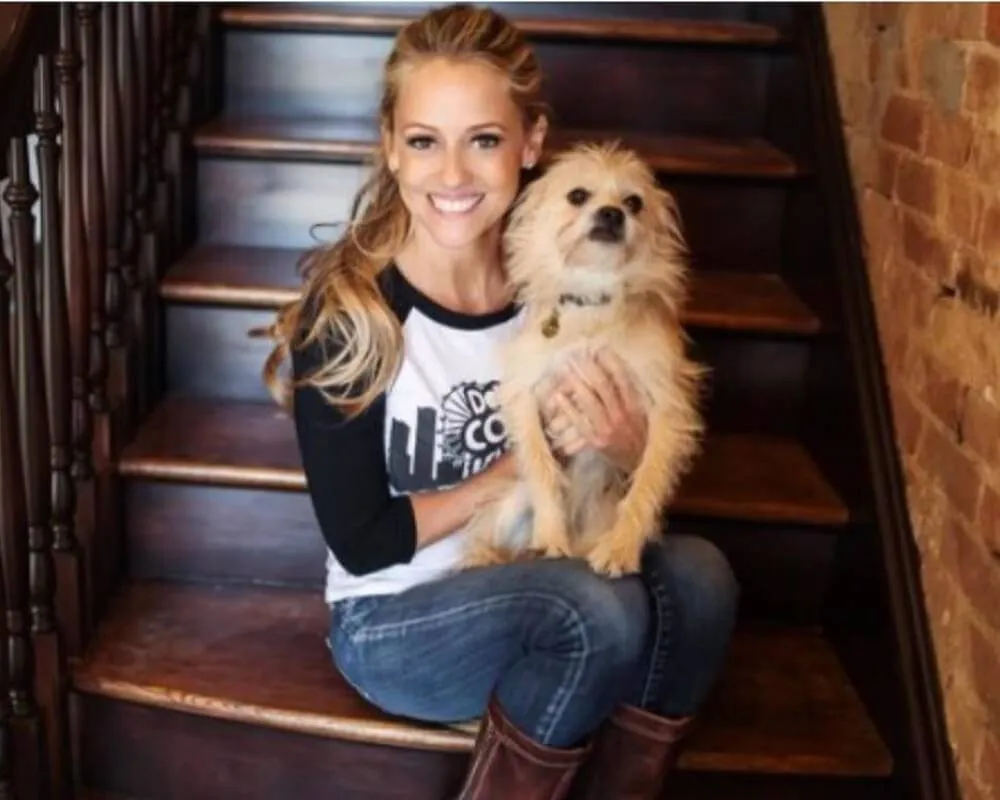 OK, OK, this is the last bit of information about Nicole Curtis. This lady has just been involved in a lot of scandals.
The issue with her mom wasn't the only time she ended up in court. In 2016, a judge threatened her with a jail sentence if she didn't pay outstanding attorney fees to her son's father. The judge didn't rule in Curtis's favor, so Curtis accused her ex of exposing her son to "extreme violence and danger" by taking him to a Black Lives Matter event.
Chip And Joanna Gaines Sued For $1 Million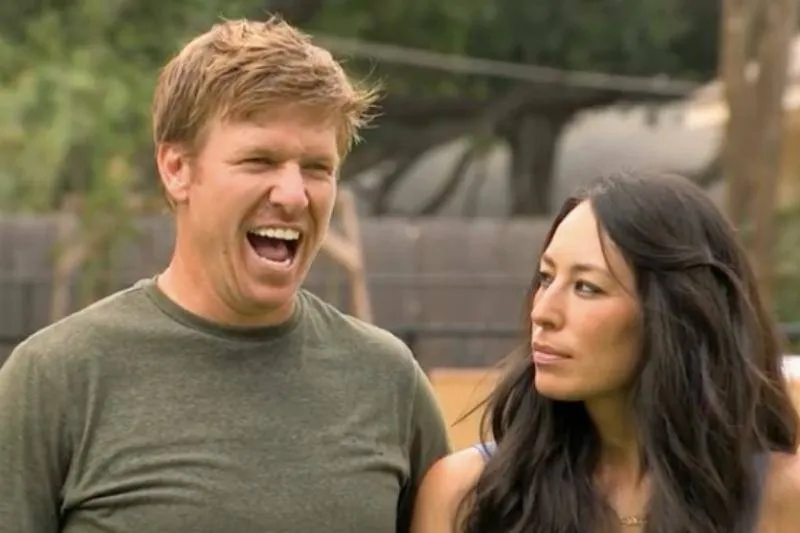 Former business partners of the famous HGTV couple filed to sue Chip and Joanna Gaines for $1 million in damages in April of 2017. The four used to share ownership of Magnolia Realty, based in Texas, but the Gaines bought them out of their share while the beginnings of their HGTV show Fixer Upper were in the works.
John Lewis and Richard Clark claim the couple knew that company profits were about to skyrocket as the show would expand their visibility across the country. As reported by Fox News, the lawsuit stated, "Chip Gaines conspired to eliminate his business partners — notwithstanding their long-standing friendship– in order to ensure that he alone would profit from Magnolia Realty's association with Fixer Upper."
Flip Or Flop's Christina Was Remarried And Got A New Show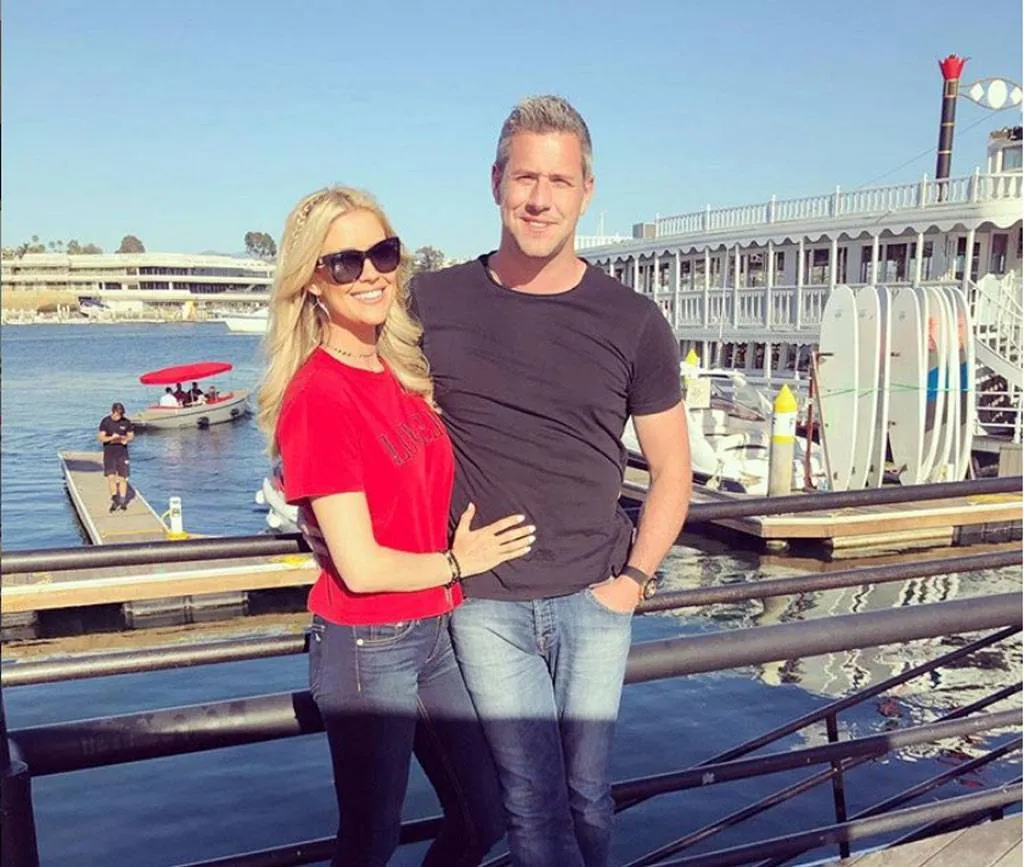 Two years after Flip or Flop costars Tarek and Christina El Moussa split up, Christina announced that she was getting a solo show. She also got remarried in a surprise wedding! She wed Wheelers Dealers host Ant Anstead in a secret "winter wonderland" wedding at their Newport Beach home in 2018. They had a child together, but by the end of 2020 had announced that they were divorcing.
As for the new show, called Christina on the Coast, it follows her as she renovates homes in Southern California.
The Beginning Of Fixer Upper Is Staged
Much like House Hunters, it was revealed by third-season participant David Ridley that the beginning of the show is entirely fake. In a 2016 interview, Ridley revealed that to even apply for the show, you have to have already purchased a home.
He stated that "You have to be under contract to be on the show. They show you other homes but you already have one. After they select you, they send your house to Chip and Joanna and their design team." Basically, the entire first half of the program is unnecessary and staged.
Rumors Of Carter Oosterhouse's Misconduct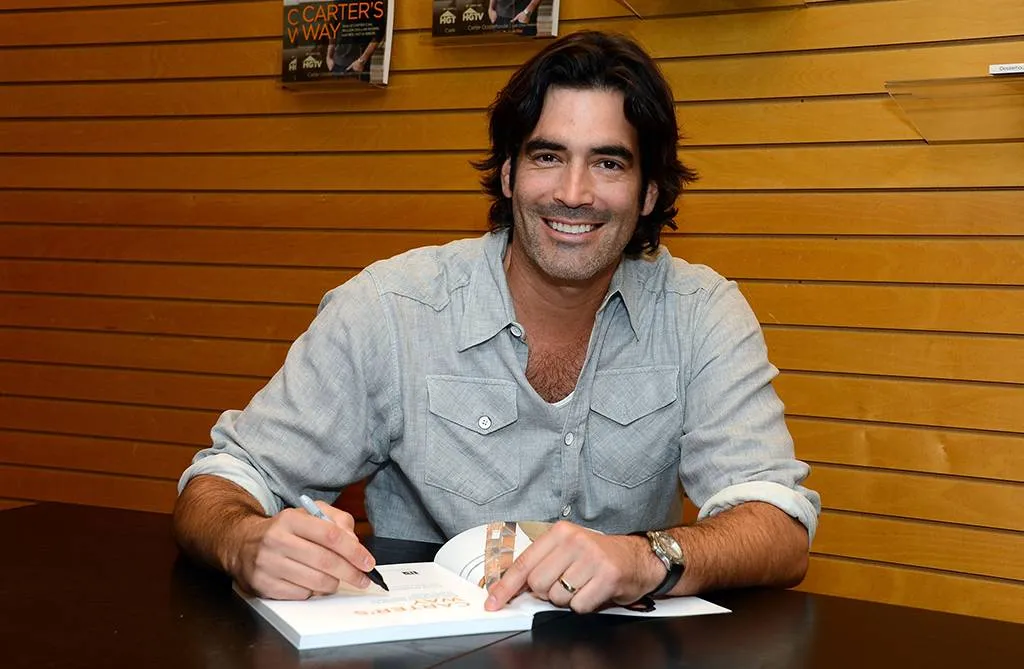 While Carter Oosterhouse got his start on TLC, he later scored a show on HGTV titled Carter Can. However, he was accused of misconduct in 2017 by Kailey Kaminsky, a former makeup artist on his show. She claimed that he coerced her into specific situations as far back as 2008 and that her claims led her to be fired and eventually hospitalized for depression.
Oosterhouse denied these accusations and said that the two had a mutual relationship at the time and that Kaminsky was the only crew-member he was ever involved with. He has been married to actress Amy Smart since 2011 and the two share a daughter.
Rehab Addict Secret Baby?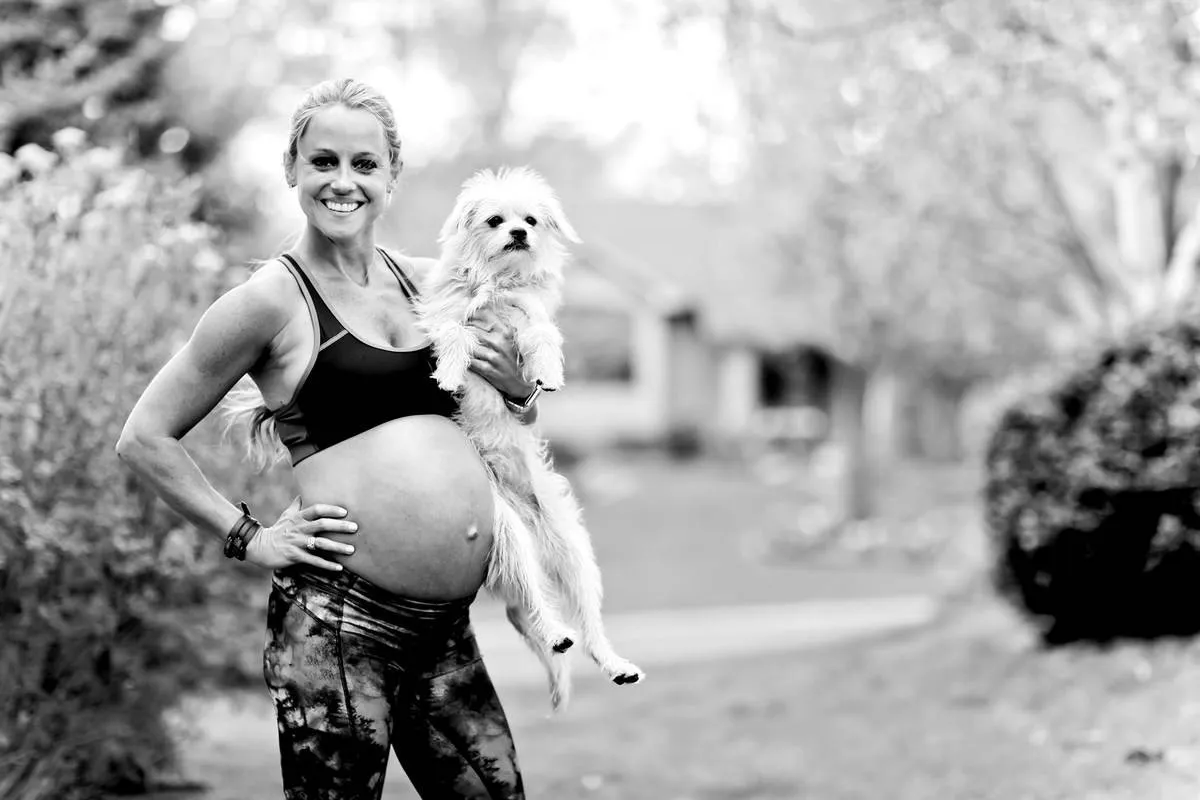 The host of Rehab Addict, Nicole Curtis, revealed that she not only had a secret baby but she also had a secret custody battle as well. In her book, Better Than New: Lessons I've Learned from Saving Old Homes (And How They Saved Me), she revealed that she kept her pregnancy with her second child a secret.
Having the child, a boy named Harper, led to a custody battle with his father, Shane Maguire. She hid her pregnancy on the show by only shooting from the shoulders up, and even strategically placing things in front of her belly, like a giant mirror. Nicole told People Magazine, "Having my newborn child's face plastered all over social media on a Facebook post where someone could cut and paste it and make it a meme, that wasn't for me."
Joanie Curtis Testifies In Court Against Her Own Daughter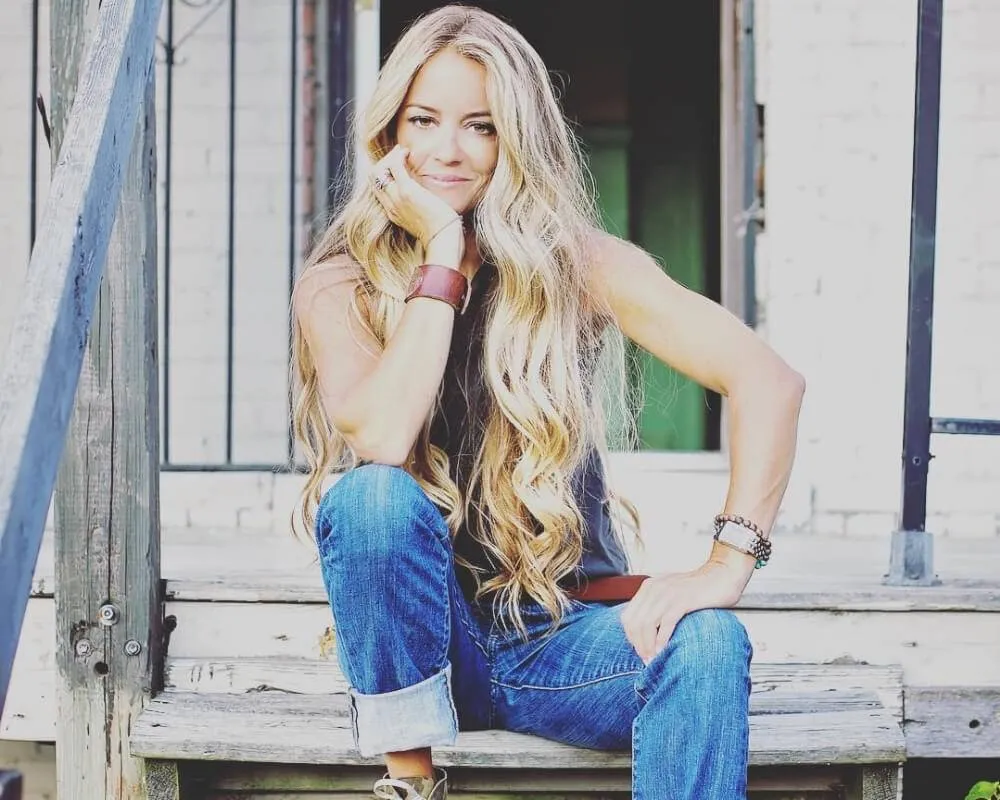 Curtis presents a pretty clean image on TV, but it hasn't all been roses and sunshine behind the scenes for her family.
In August 2016, Nicole's mother went to court to request a personal protection order against her own daughter. She accused her of yelling and threatening her in "mental fits of rage" over the phone and in person. We hope Curtis is a better mother to her own child than her mother was to her.
Rehab Addict's Biggest Failure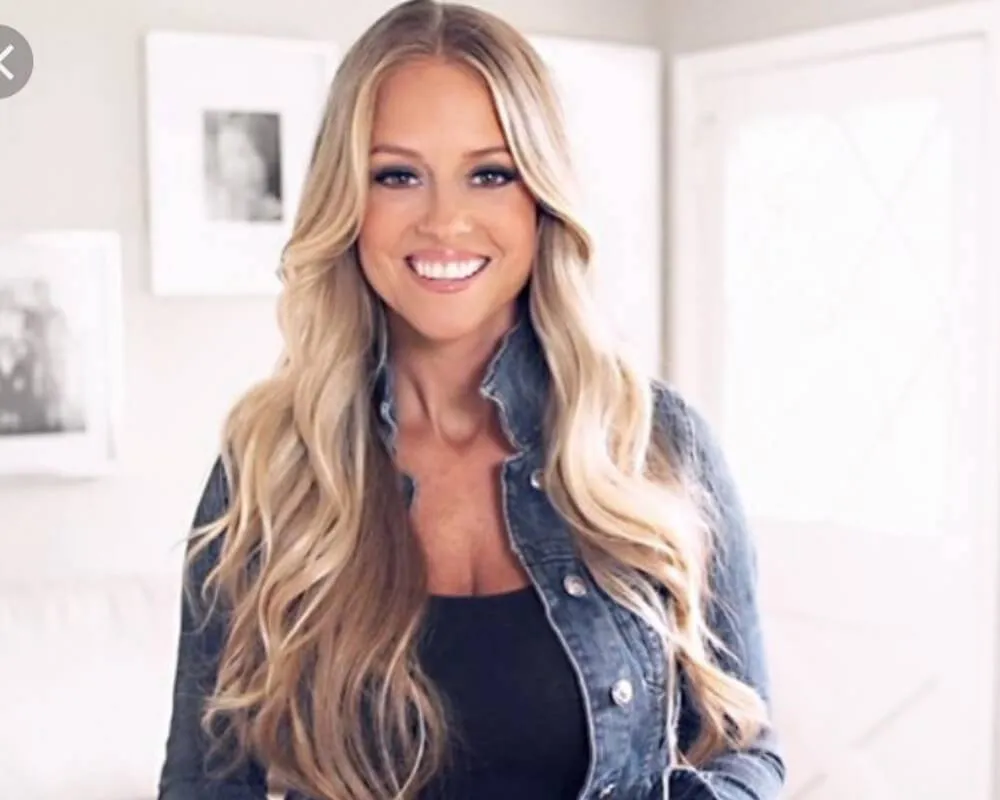 Rehab Addict star Nicole Curtis is famous for renovating old houses in Minnesota and Michigan. There was one house she bought in Minneapolis for just two dollars in 2012 that she promised to renovate, but it's still unfished years later.
Curtis hasn't paid all of the necessary taxes on the house, and she didn't pay a contractor for his work. A years-long court battle took place between Curtis and the city over the house.
Ellen's Design Challenge Scandal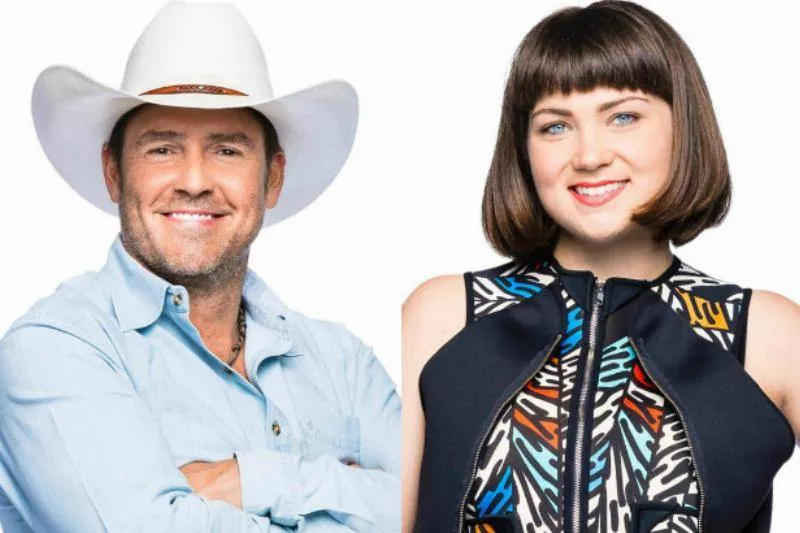 Ellen's Design Challenge is a show that appeared on the HGTV network that was executive produced by Ellen Degeneres. During the first season, there was apparently a pretty big scandal after the winner was found to have stolen his ideas. Contestant Tim McClellan got his design "ideas" from a European designer named Simon Schacht.
This led to the winning title being stripped away from him and given to the runner-up Katie Stout. The show's producers, however, decided to do this all very publicly which couldn't be so great for Tim, who is the owner of a furniture store.
Nicole Curtis Deletes Facebook Post Alleging A Carjacking
Curtis was the victim of a robbery while visiting her hometown in 2015. At first, she posted about the incident on Facebook, saying that she was carjacked.
Later, she deleted everything about any carjacking, and then she deleted the entire post. Then she oddly blamed the police for the misunderstanding. We may never really know what really happened that day, and she wasn't initially available for comment after the post.
The "Classic Fourth of July Table Setting Ideas" Mishap
In the summer of 2013, HGTV released a special segment titled "Classic Fourth of July Table Setting Ideas." In the episode, they made a rather crucial error when they thought it was a good idea to use an actual American flag as a tablecloth.
To add insult to injury, the show claimed that the flag was used "so spills can be easily wiped off and the flag can later be hung with pride on a flagpole." Obviously, this offended countless viewers who took to the Internet to rebuke the show. HGTV then released a formal apology for using the flag in such a manner.