Prepare For The Final "Game Of Thrones" Season With All Of These Juicy Details
The final season of Game of Thrones is coming to our televisions (and illegally downloaded computer screens) in April 2019, and we can't contain our excitement. In honor of the final season, we decided to take a look back and collect some of the best Game of Thrones facts, scandals, and secrets we could find. Warning — there are some spoilers ahead — but the show has been off the air for almost two years so you've had plenty of time to catch up!
Khaleesi And Khal Drogo Hit It Off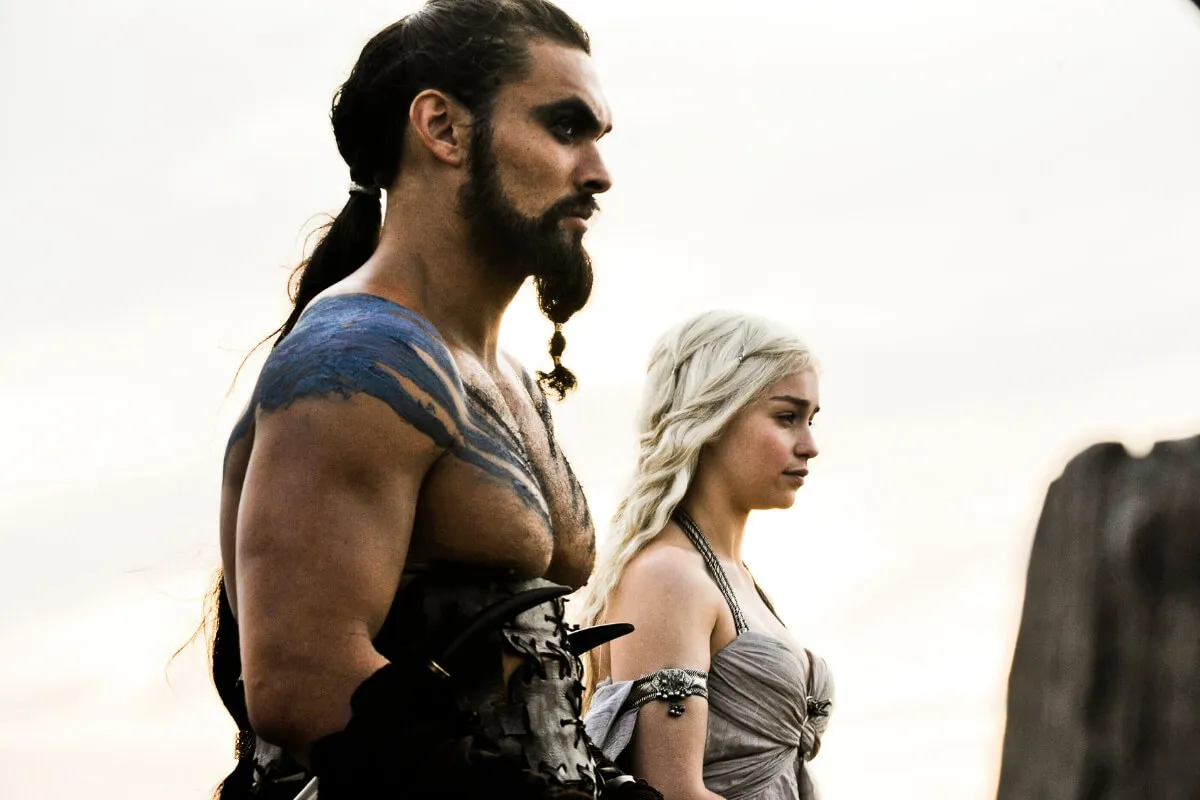 The first time Emilia Clarke, also known as Daenerys Stormborn of the House Targaryen, First of Her Name, the Mother of Dragons etc. etc. etc., met her on-screen husband Khal Drogo (Jason Momoa), he screamed "WIFEY!" and rugby tackled her.
If we did that to our new coworkers, we'd get fired. Fortunately, Clarke was into it. They must have been getting in character for the early stage of their unbalanced relationship.
Sansa Adopted Her Direwolf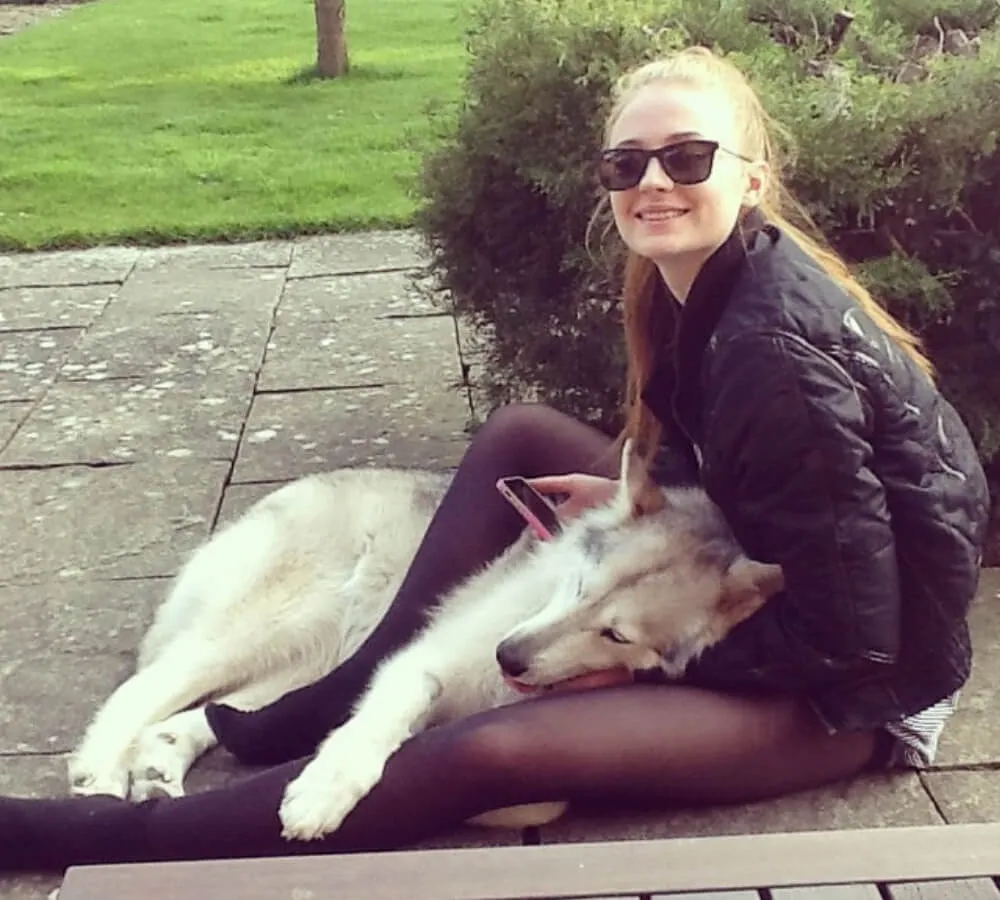 Sophie Turner's dire wolf saw an untimely end in season one. Despite the short time together, Sophie grew so attached to her pup Zunni that she decided to adopt her.
It took a little convincing of her mom since Sophie was still just 17 years old at the time but who could say no to that face? Today, Turner is frequently spotted walking around the city with her furry friend at her side.
Peter Dinklage Has The Most Screentime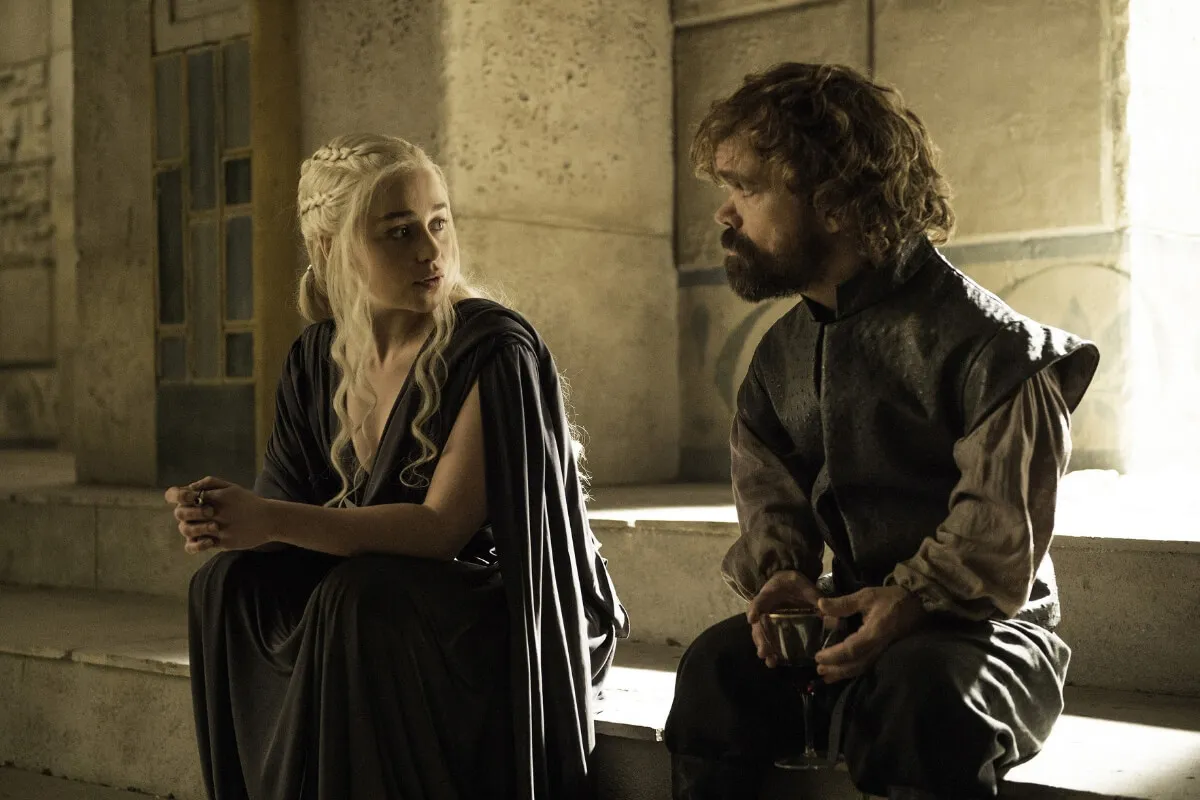 Game of Thrones fans know that you don't always see your favorite character in every episode. After all, there are so many different storylines going on, that they have to find a way to divide up everyone's time on-screen.
Dinklage's character has appeared in 61 out of the 67 episodes in the series. That's probably because his character has moved from his own storylines into other people's storylines so easily.
Joaquin Phoenix Inspired Jack Gleeson's Character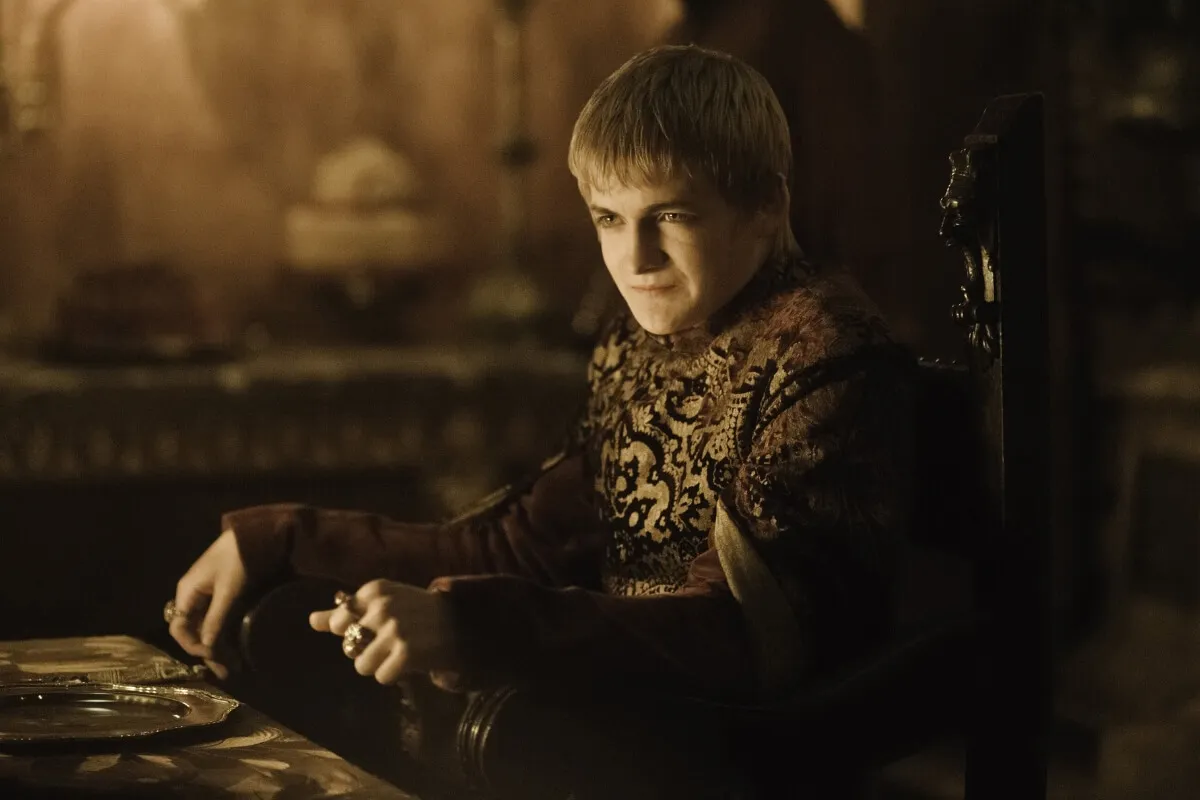 Jack Gleeson, who played the notoriously sadistic King Joffrey, was loved (and hated) by fans for just how well he portrayed the character. Gleeson said that he took inspiration from Joaquin Phoenix's character Emperor Commodus in the film Gladiator.
In fact, Gleeson said in an interview that he spent hours trying to perfect the Commodus smirk. Whatever he was going for, we think it paid off. Gleeson's performance was stellar and Joffrey was one of the most-hated characters in history.
Charles Dance Kept Apologizing To Dinklage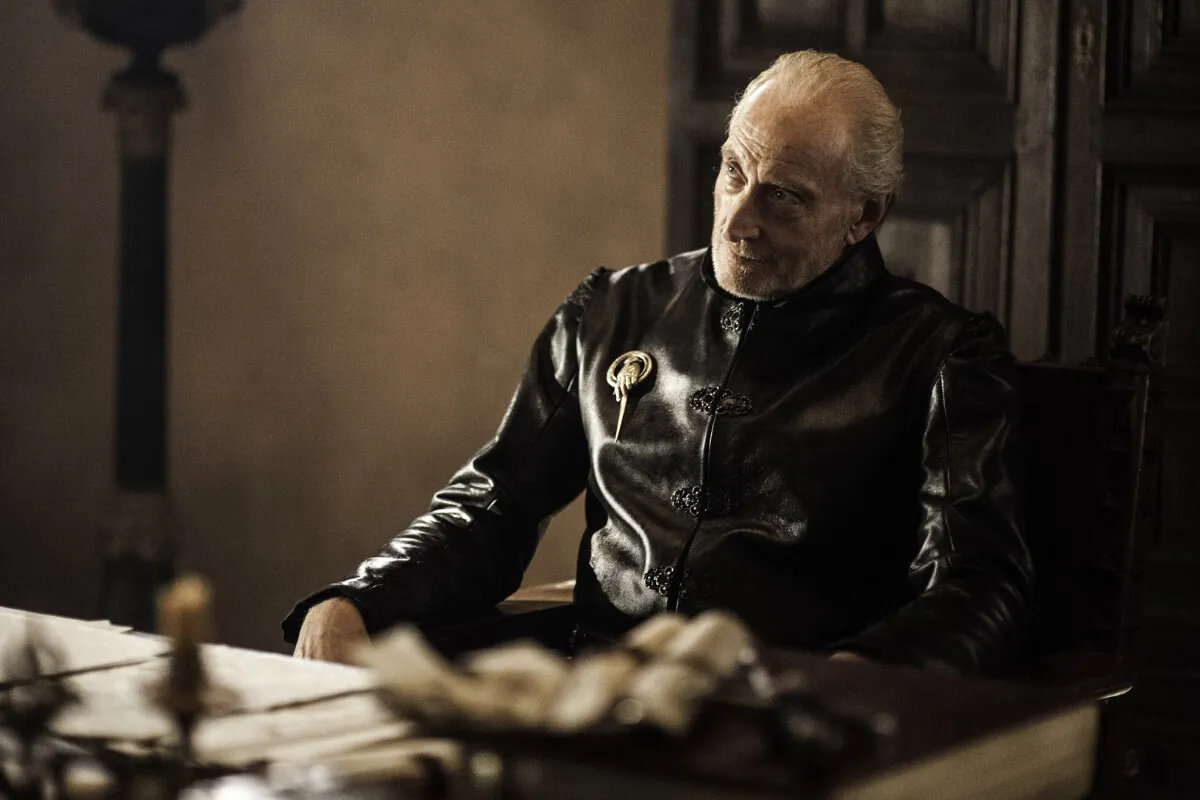 The actors didn't always agree with what their characters did, but that's show business, baby. Still, it's hard to not let things get to you when you're pretending to be someone horrible day in and day out. Charles Dance, who played Lord Tywin Lannister, was so appalled with how the character spoke to and treated his son Tyrion.
Dance hated it so much that he would keep apologizing for being cruel to Peter Dinklage between takes. We forgive you!
They Found Love In A Wildling Place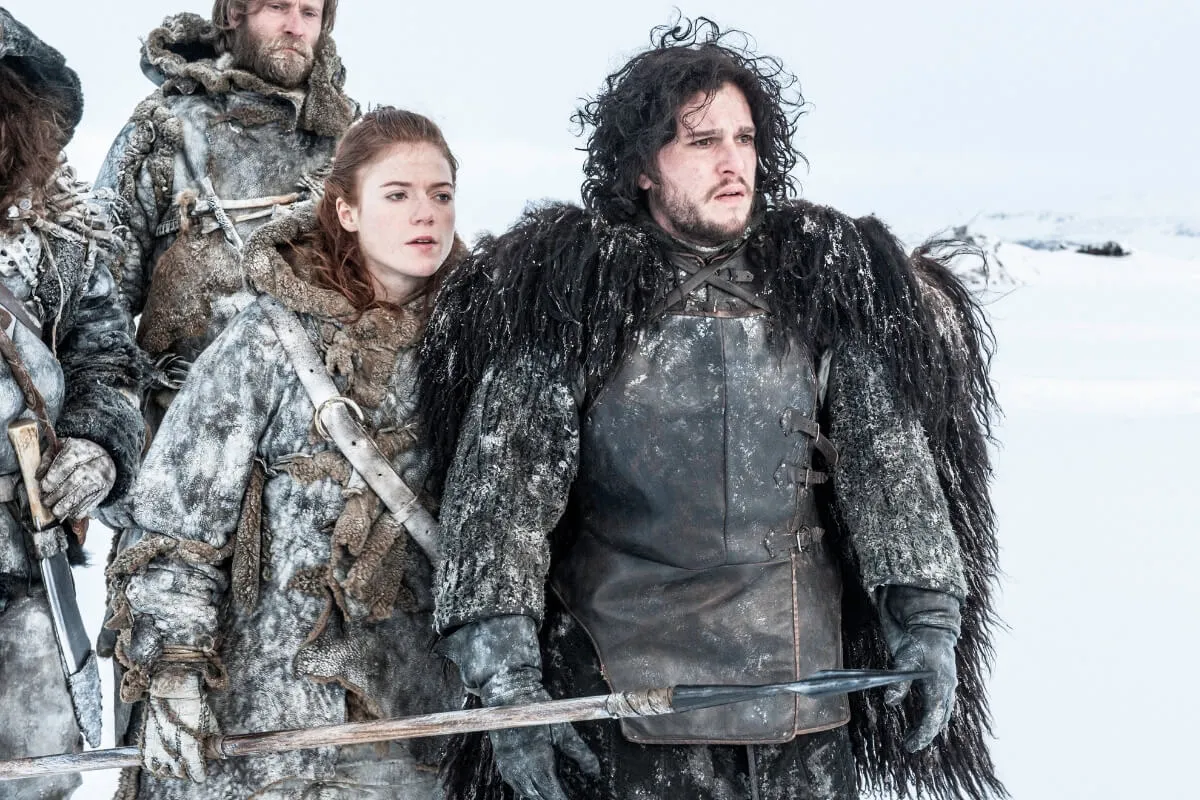 Kit Harrington and Rose Leslie, who played Jon Snow and Ygritte, had a steamy on-screen romance that budded into an off-screen romance.
We were all over the moon when Jon and Ygritte had their fun rendezvous in that cave, but it wasn't long before Ygritte met her untimely end. Luckily, the two started dating not long after Leslie's character was killed off the show. They tied the knot on June 23, 2018, in Scotland with the Game of Thrones cast in attendance.
Lena Headey Can Thank Dinklage For Landing The Part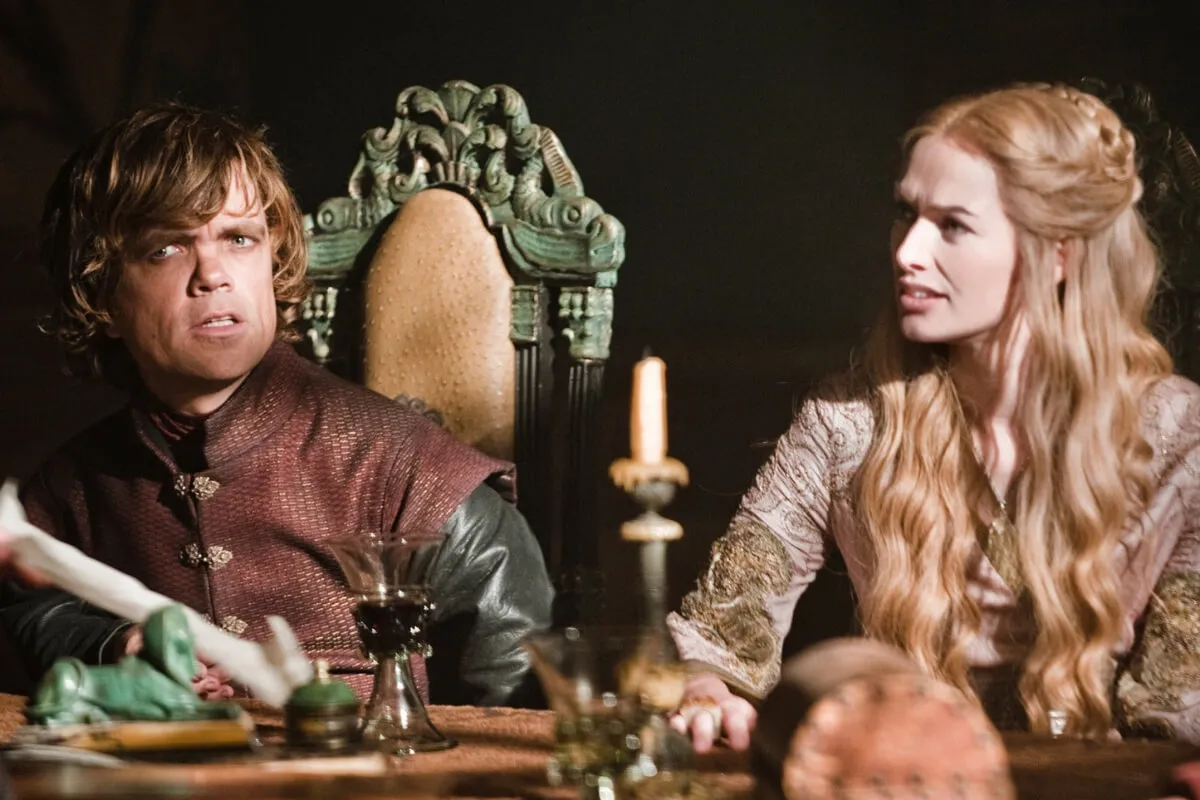 Although their characters Cersei and Tyrion don't get along, Lena Headey and Peter Dinklage are actually really good friends in real life. So much so that when the show's producers were looking for someone to cast as Cersei, Dinklage highly recommended Headey.
Now nearly nine years later, the two are still alive and kicking on the show. Apparently, the pals even share an apartment when their filming schedules line up.
On The Other Hand, Headey Hates One Cast Member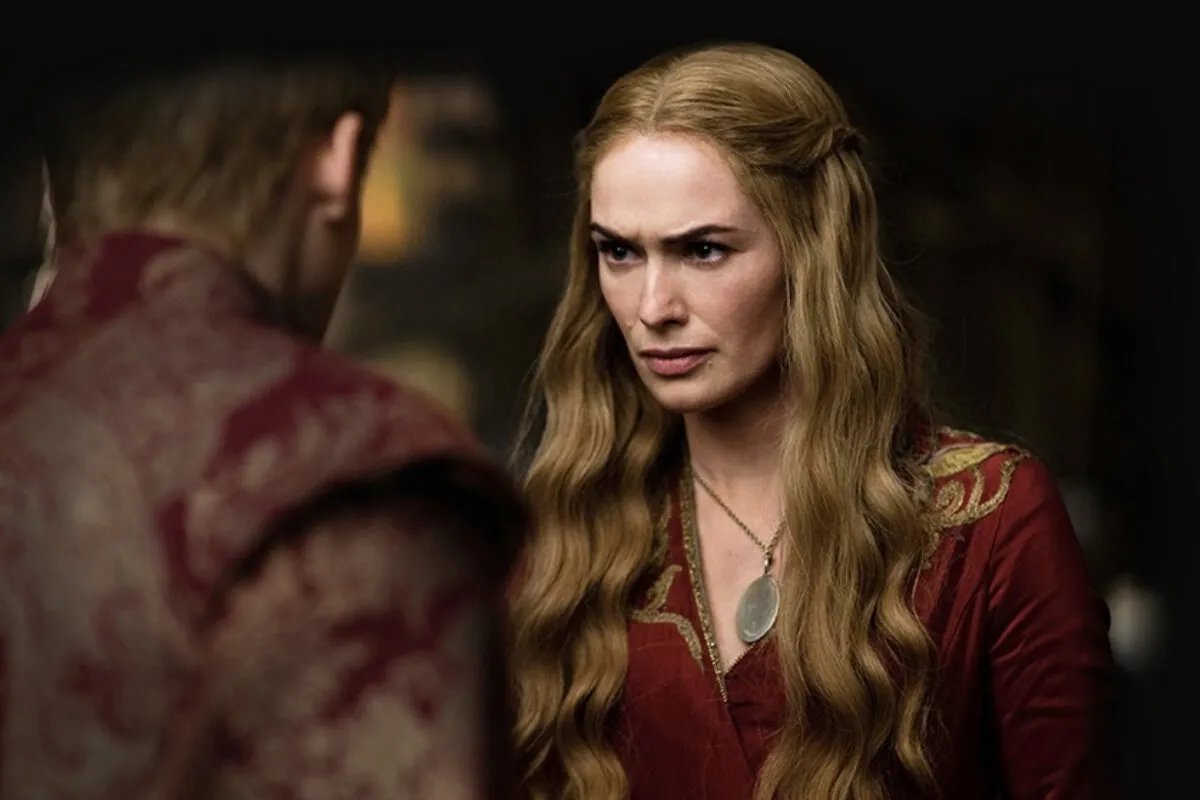 Lena Headey might be friendly with Peter Dinklage, but she holds a serious grudge against Jerome Flynn. Flynn, who plays Bronn, once dated Headey and the relationship ended badly.
So badly that the two have clauses in their contracts that they will never have to share a scene or have to work on the same set. We're not exactly sure what went down between the two, but it sounds like it was pretty serious.
One Actor Has Played More Than One Role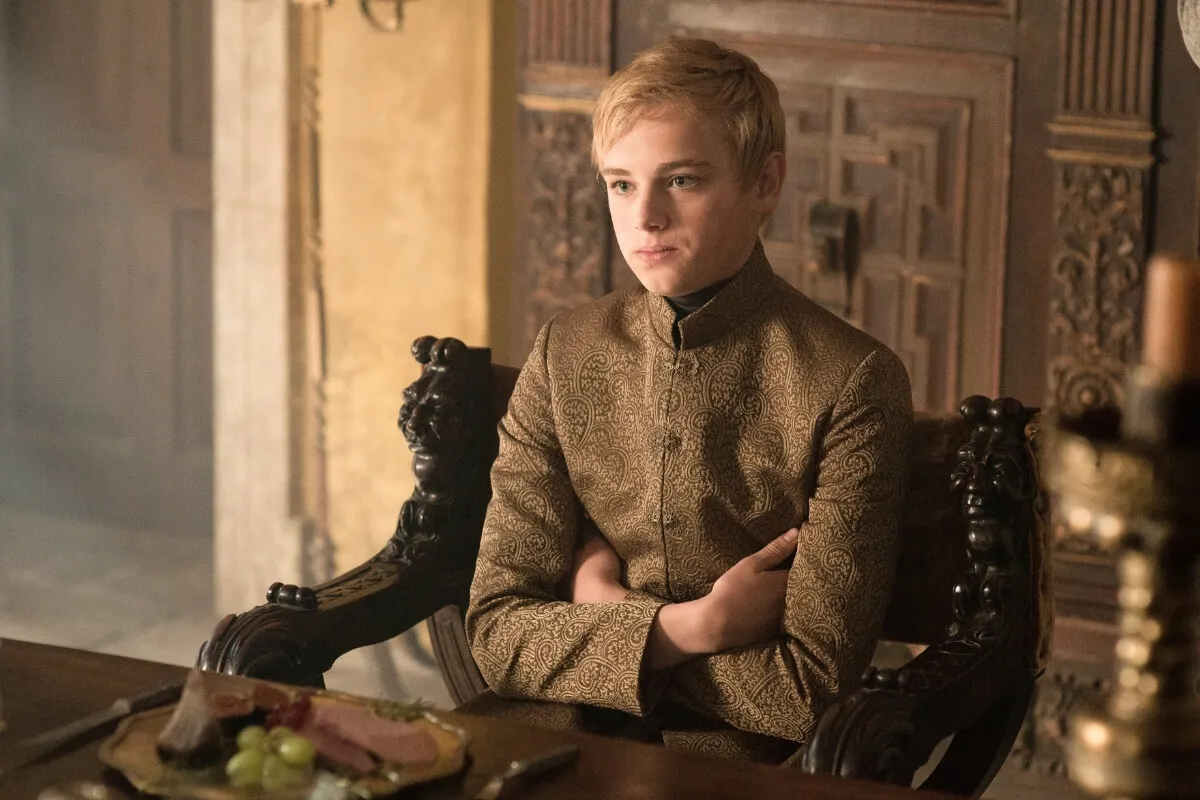 Rather than have a character re-cast, Game of Thrones re-cast an actor in a different role. Dean-Charles Chapman was hired to play the minor role of Martyn Lannister in season three.
The producers were so impressed with the young actor that they had him return in a more significant role, as King Tommen Baratheon. After a whirlwind of events, he becomes King. But with the death of his wife and other various family members, he takes his own life.
Gwendoline Christie Trained For Months For Her Epic Fight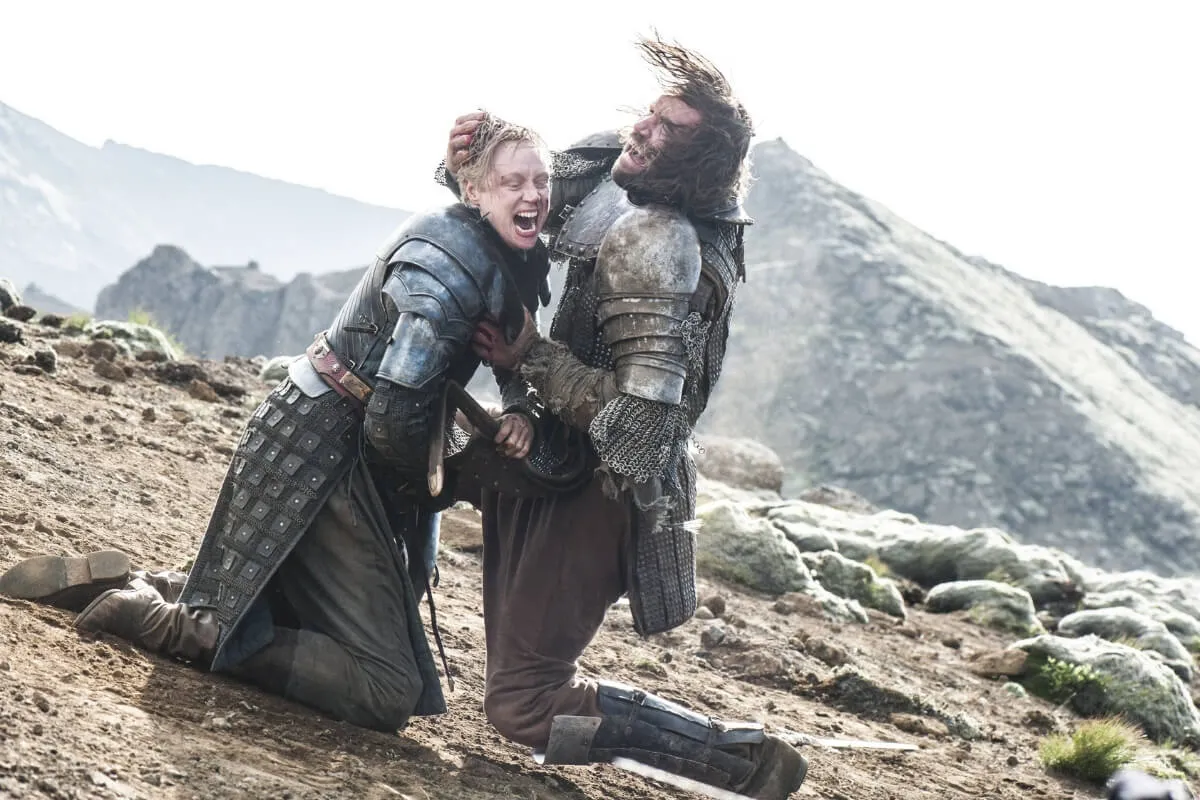 While both Gwendoline Christie, who played Brienne of Tarth, and her costar who played The Hound had stunt doubles for the fight, they did a lot of the work themselves.
Christie said it was the most grueling scene she's ever filmed despite training for it for four days a week for two months. If you've witnessed these scenes, then you know how convincing they are. The two engage in an absolutely grueling battle that is exhausting just to watch.
Obama Knew The Plot Spoilers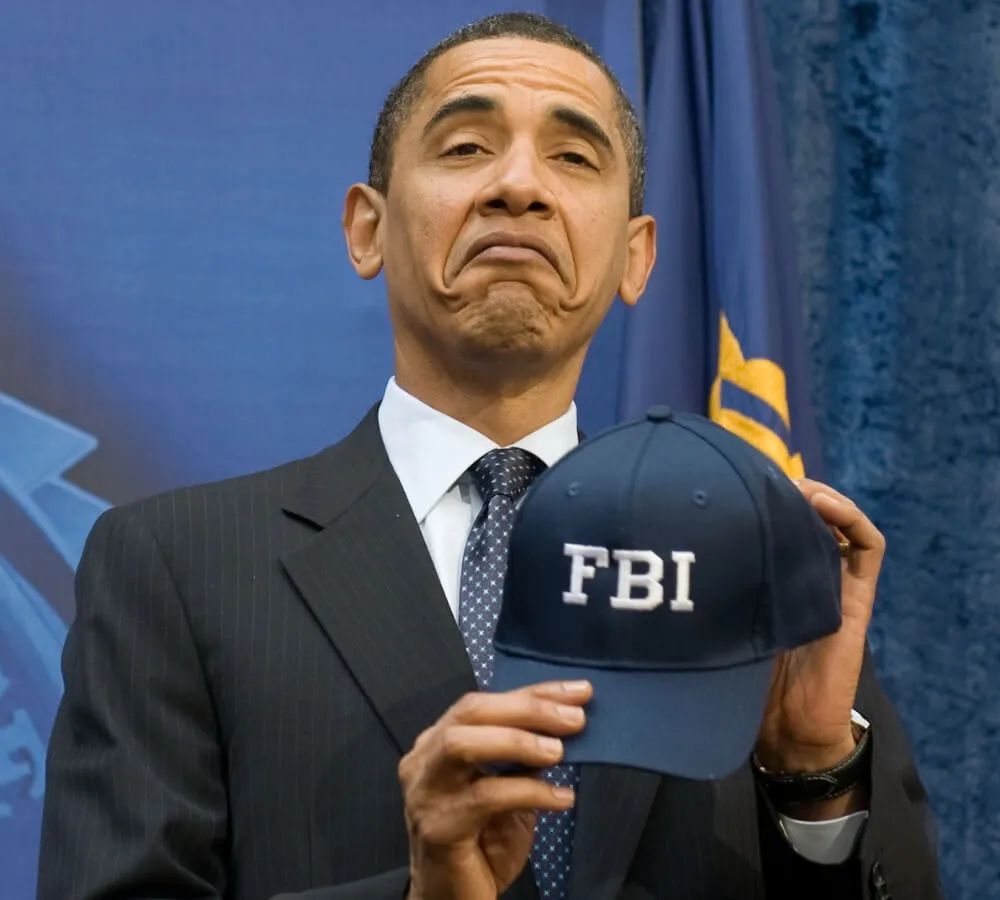 Every fan around the world was wondering the fate of Jon Snow after the season five finale. The cast and crew were sworn to secrecy, but apparently, that doesn't apply to the President of the United States.
President Obama is a huge GoT fan and he specifically reached out to the directors to find out his fate. Obama got to watch the first episode of season six before anyone else.
Breaking Records And Breaking The Bank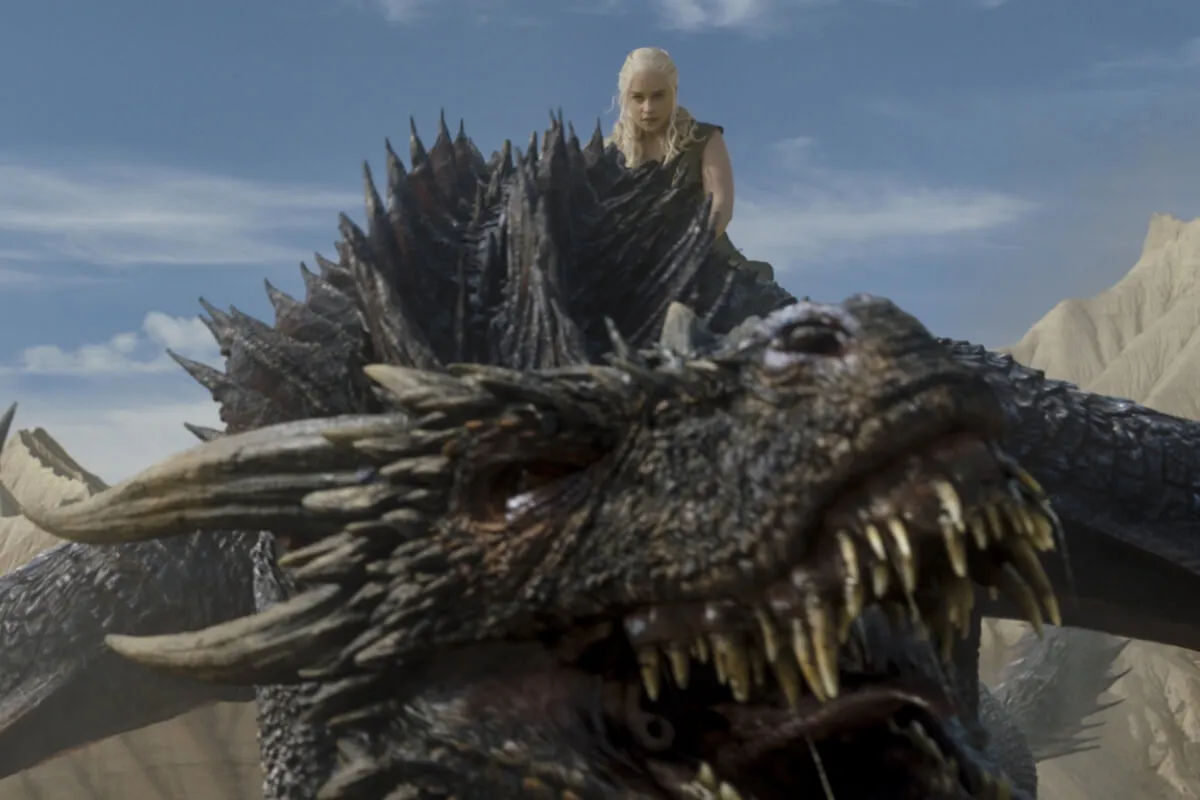 You might have guessed that Game of Thrones has quite a large production budget, but you'll never believe the real numbers. Spoiler alert, they are absolutely staggering.
The first season broke records by costing $60 million and it's only gone up. The sixth season cost more than $100 million to produce, which equals out to around $10 million an episode. Game of Thrones is the most expensive show ever produced besides (believe it or not) Friends — which was only so expensive due to the actors' huge salaries.
George R. R. Martin Likes Characters Better On TV Than In The Books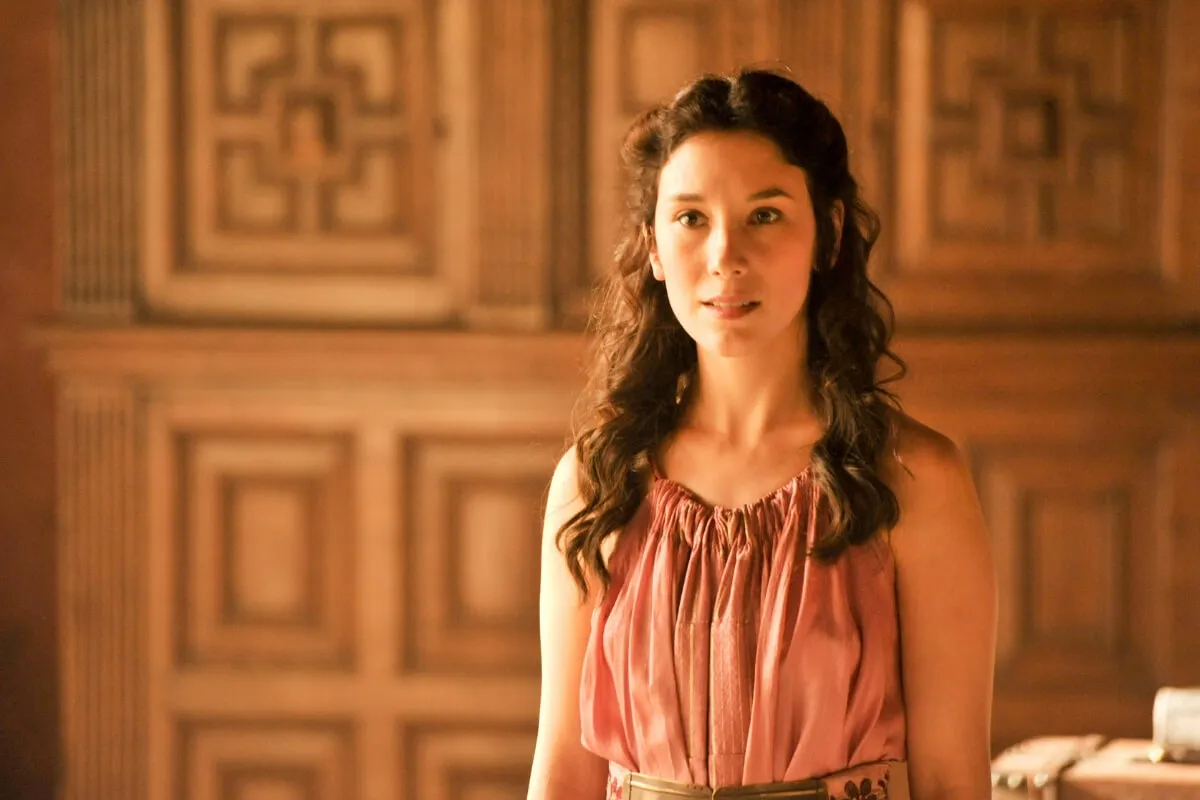 You'd think the author of the Game of Thrones series would be totally committed to his own writing, but George R.R. Martin admits that he loves the actors and actresses. He's even said that the show improved some of his own characters.
Particularly, he thought Natalia Tena who plays Osha and Sibel Kekilli who plays Shae were "even better than his" versions. You go girls! That's a big compliment coming from the mouth of Martin.
Gandalf's Sword Made It Into The Iron Throne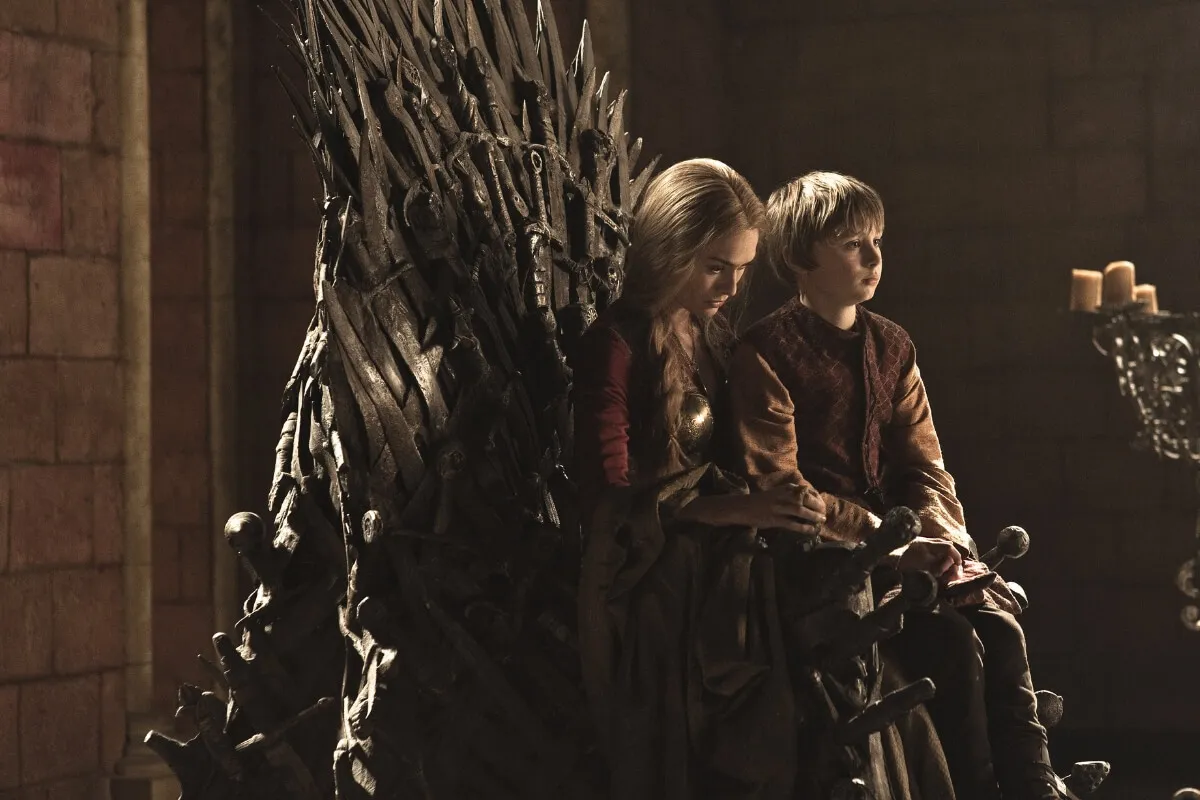 Eagle-eyed fans spotted this Easter Egg for us. They noticed that one of the swords used in the Iron Throne is just like Gandalf's sword Glamdring from Lord of the Rings.
While we want to believe the cast and crew knew what they were doing, that wasn't the case. It was just an accidental reuse of a sword mold the set designer had on hand, but it's also a nice nod to Sean Bean who also played Boromir in LotR.
George R.R. Martin Wanted The Series To Be Unfilmable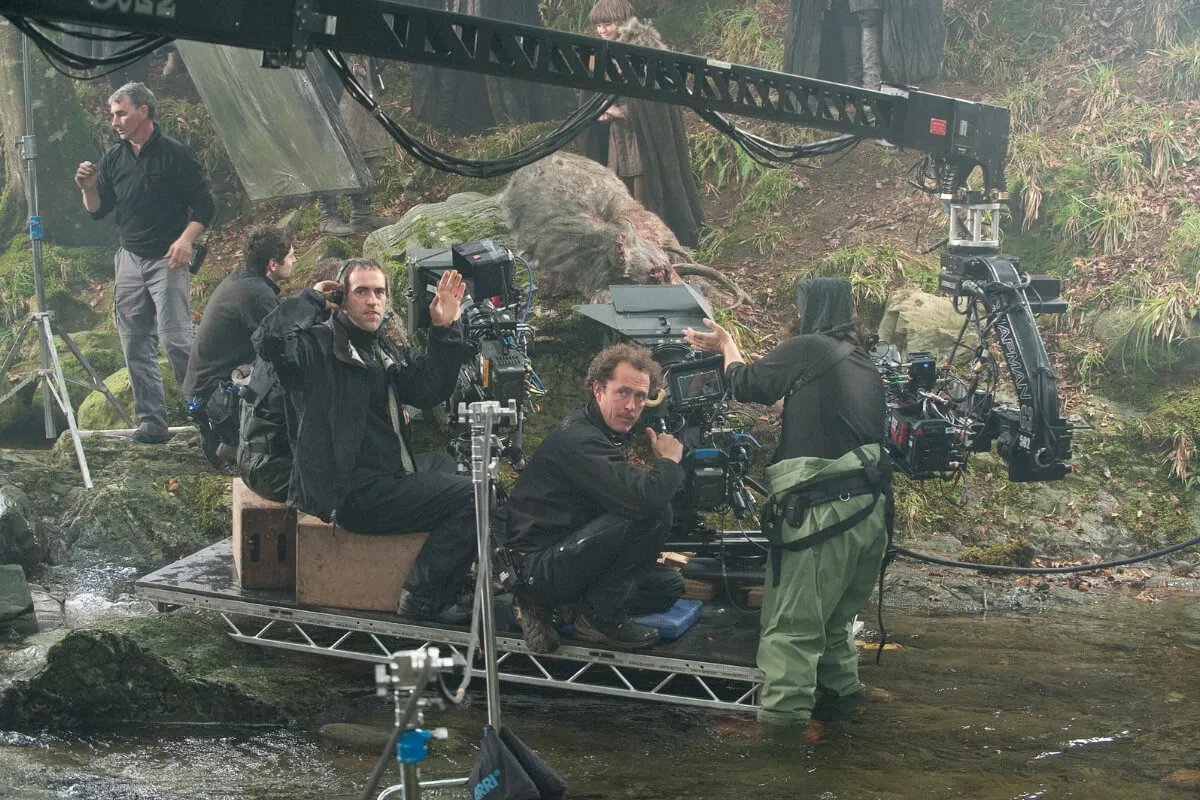 Martin was inspired to write the complex novel A Song of Ice and Fire after seeing his other stories be butchered as films. He wanted to create a series so complex that they wouldn't be able to make a film out of it.
Producers approached Martin numerous times to try and create a film out of one specific storyline, but Martin refused because too much information crossed between the storylines.
The Queen Missed An Opportunity To Rule The Seven Kingdoms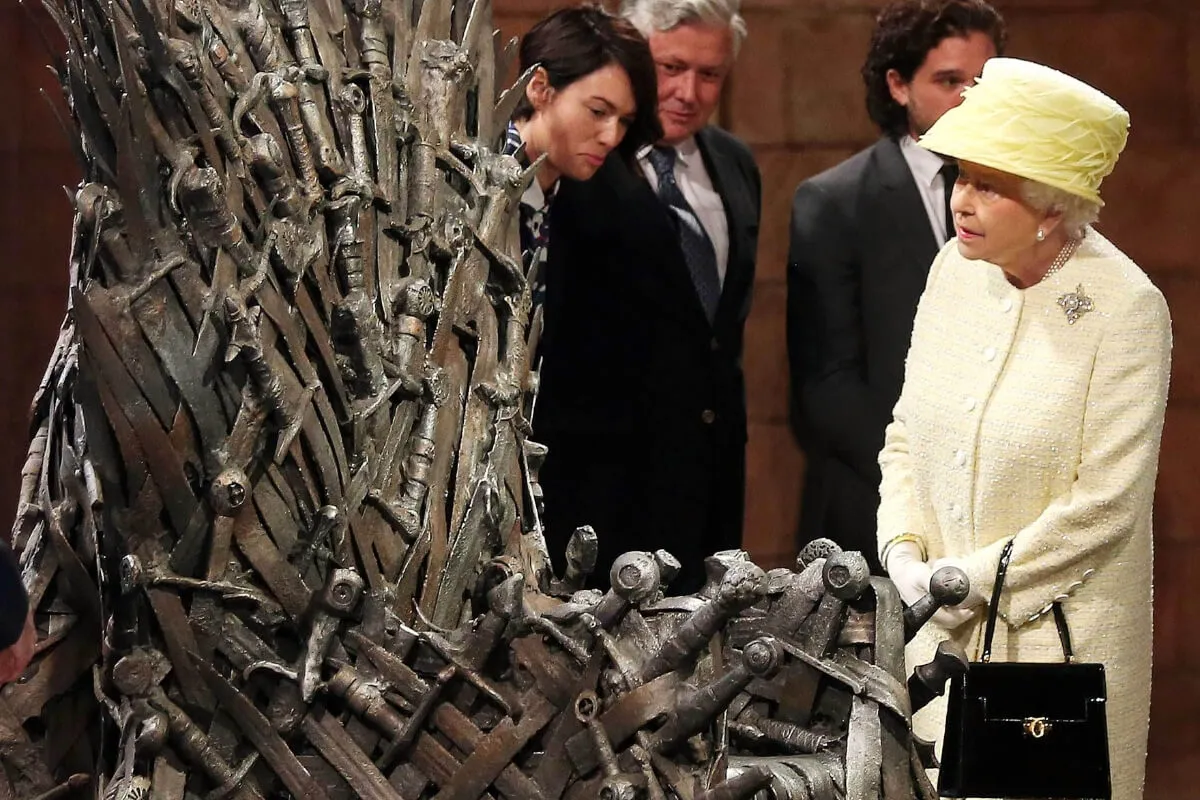 In 2014, Queen Elizabeth II visited the Game of Thrones set and was offered a chance to take her photo sitting on the Iron Throne. Anyone else who was presented the opportunity would have immediately said yes, but the Queen politely declined.
Apparently, the rules of the monarchy say that you can't sit on a foreign throne. While we're not sure if that rule counts if the throne is fictional, perhaps Liz didn't want to take any chances.
Kit Harington Might Have An Even More Famous Ancestor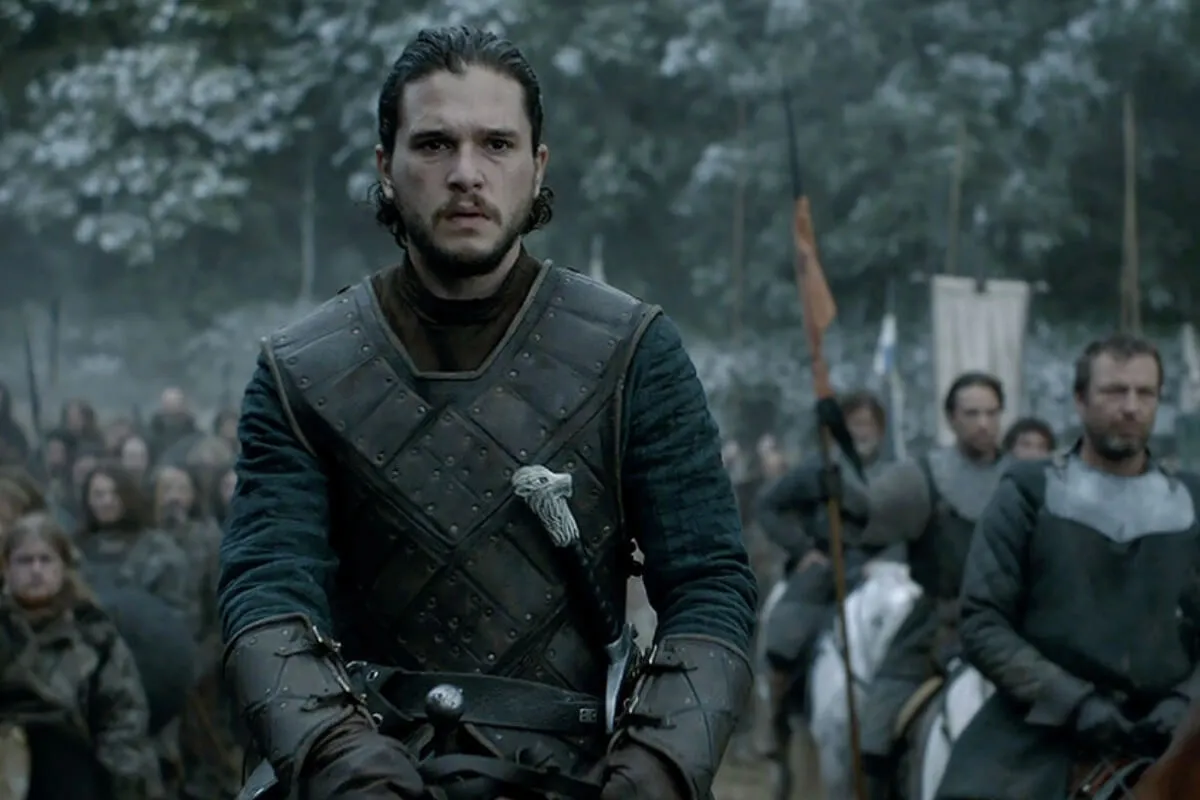 Jon Snow (Kit Harington) comes from a famous family in Game of Thrones, and perhaps, he does in real life as well. Harington has claimed that one of his long lost ancestors is John Harington. John was a figure in Queen Elizabeth I's court and is also widely accepted as the inventor of the flush toilet.
Kit says that is why we sometimes call the toilet "The John." Kit is basically British royalty.
George R.R. Martin Sold The Show With A Trivia Question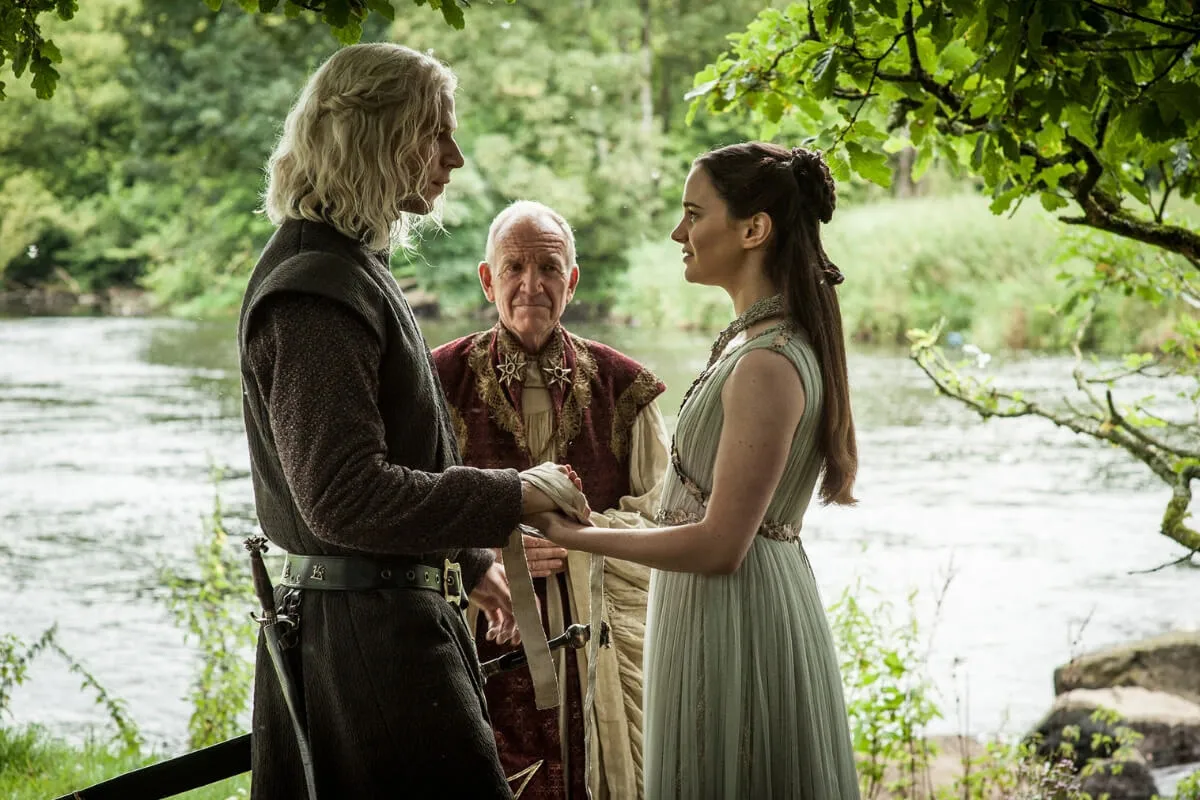 When producers David Benioff and D.B. Weiss approached Martin to turn Game of Thrones into a television show, he agreed to it on the condition they answer one question.
Martin said if they could guess who Jon Snow's mother is, then they could make the show. The two got the answer right, so they got to make the show. Can you imagine what might have happened (or not happened) if the two answered incorrectly?
Maisie Williams Adds Fans To Her List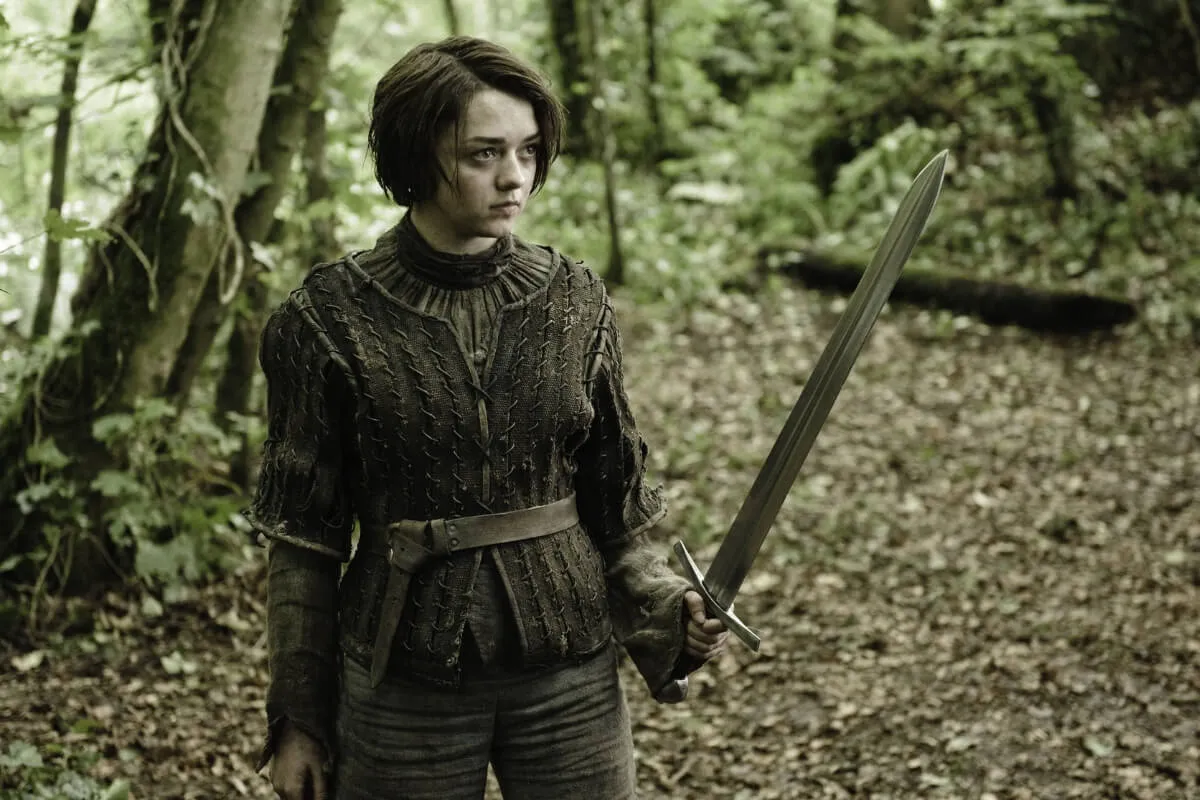 Maisie Williams' character Arya Stark is primarily obsessed with getting revenge on an ever-growing list of characters. Williams says that when she meets fans, they often ask her to recite the list and add their names in.
She has no problem doing it, but you'd better hope she doesn't actually end up enacting her gruesome revenge on any fan. You would not want to come face to face with 'Needle.'
They Originally Wanted A Different Theme Song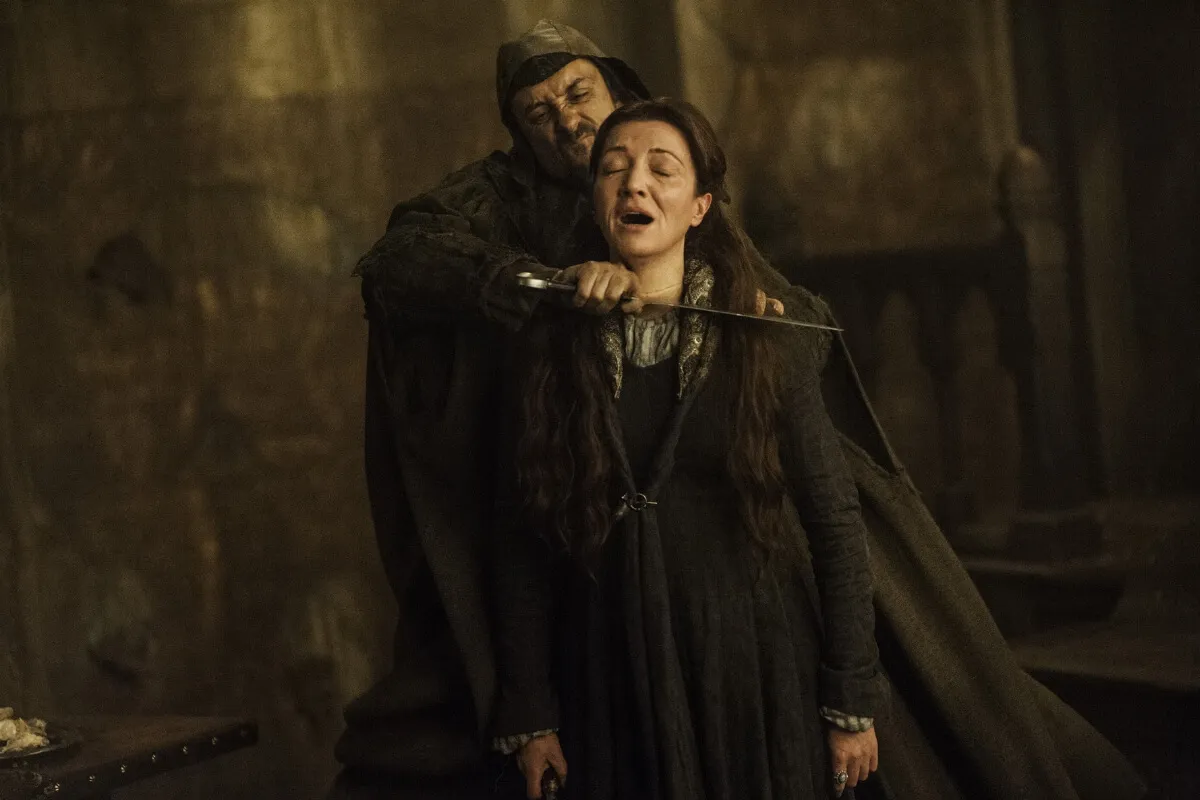 When Benioff was producing the first season, he really wanted "The Rains of Casatamere" to be the series theme song. Weiss convinced him out of it thankfully.
As we all know, the song is reserved for being played only in the most important (and tragic) moments in the show.
There Are Four Locations Always Shown In The Title Sequence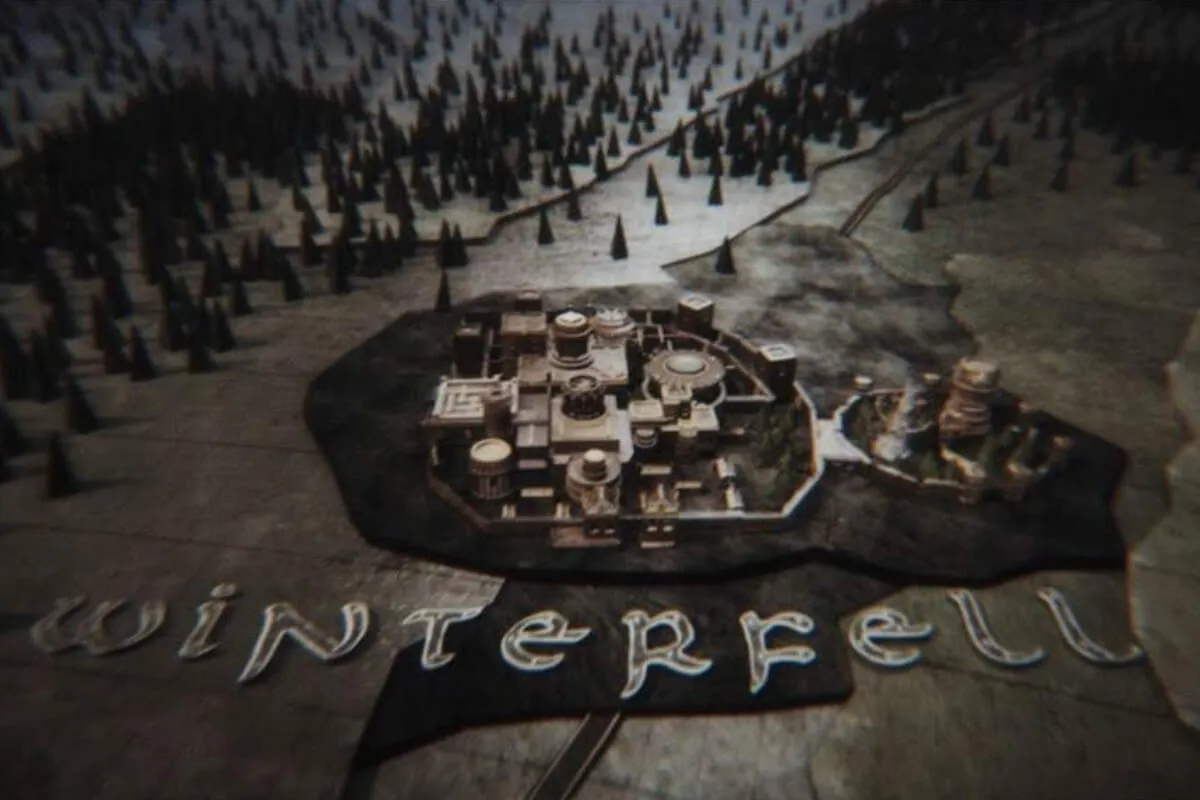 The title sequence in Game of Thrones may be pretty long, but it's for a good reason. The title sequence shows every location that will be featured in that episode. Even if they aren't featured though, four locations are always in the sequence.
King's Landing, Winterfell, the Wall, and wherever Daenerys is (because it changes so much). The most a sequence has shown is six locations. Maybe next time you won't fast-forward.
There's An Unaired Pilot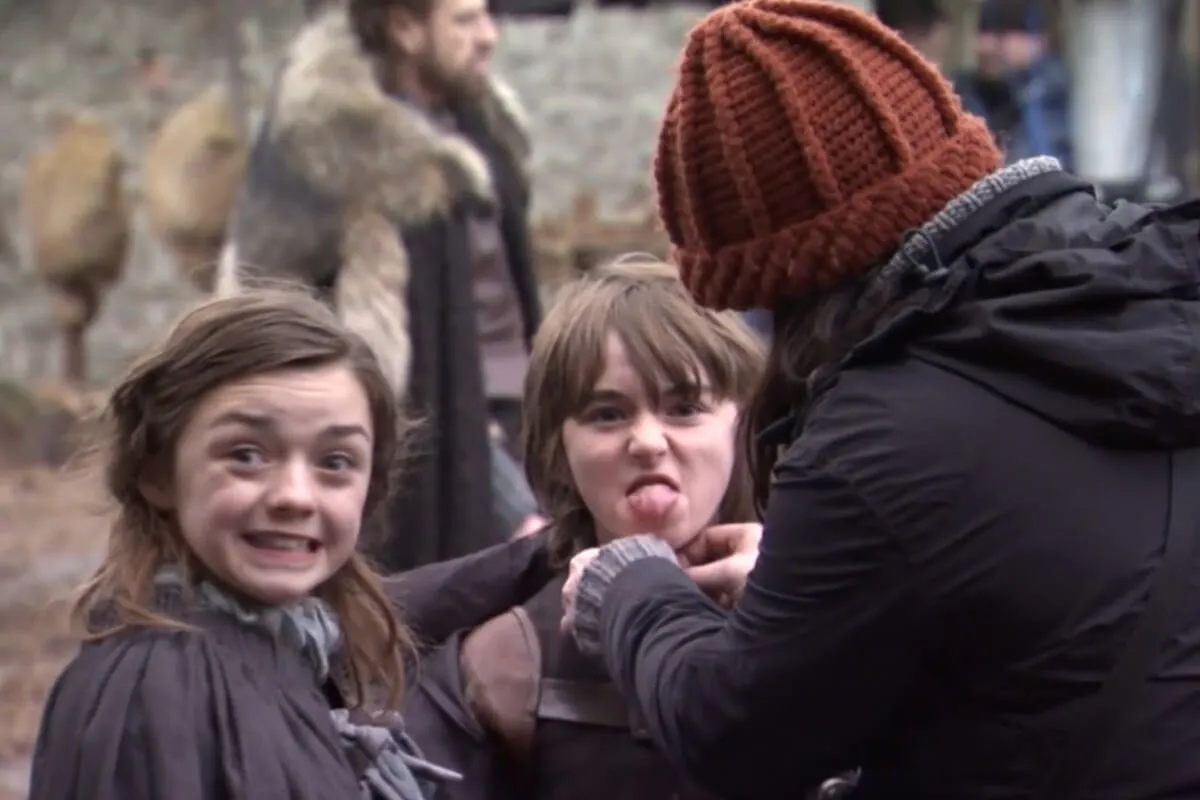 The original pilot for the series was a complete bomb. It had to be shelved and completely redone. Benioff told Variety that they "got everything wrong on a very basic level."
How did they know it was so bad? The people who watched the pilot couldn't figure out that Jaime and Cersei were siblings. Yikes. The cast and crew reshot the pilot, which aired in 2011 to many please viewers.
Dothraki Is A Real Language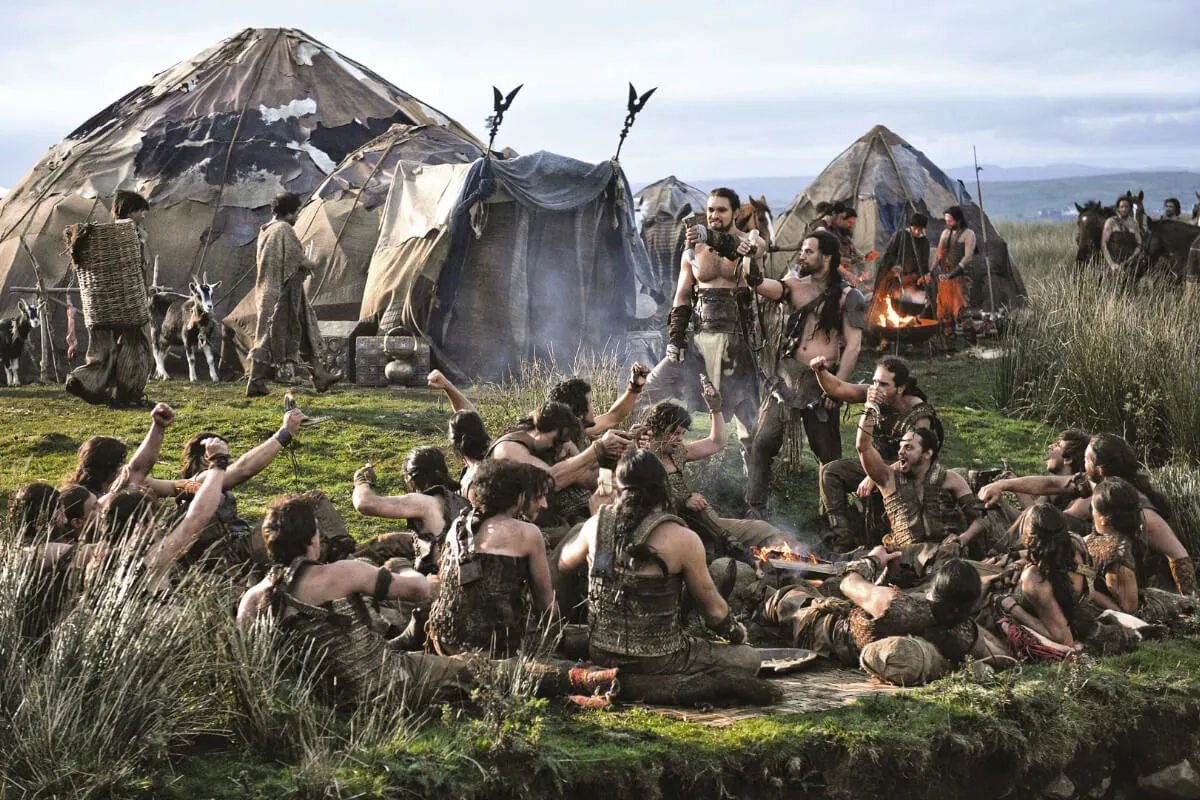 Since Game of Thrones doesn't cheap out on anything, they had respected linguist David J. Peterson come in to build the Dothraki language you hear on the show.
Peterson was so detailed with his work that it is now an actual language you can learn, similar to the Elvish language from Lord of the Rings. The script is written in English then translated to Dothraki, but the characters don't always get their lines right.
Emilia Clarke Had A Hard Time Eating The Horse Heart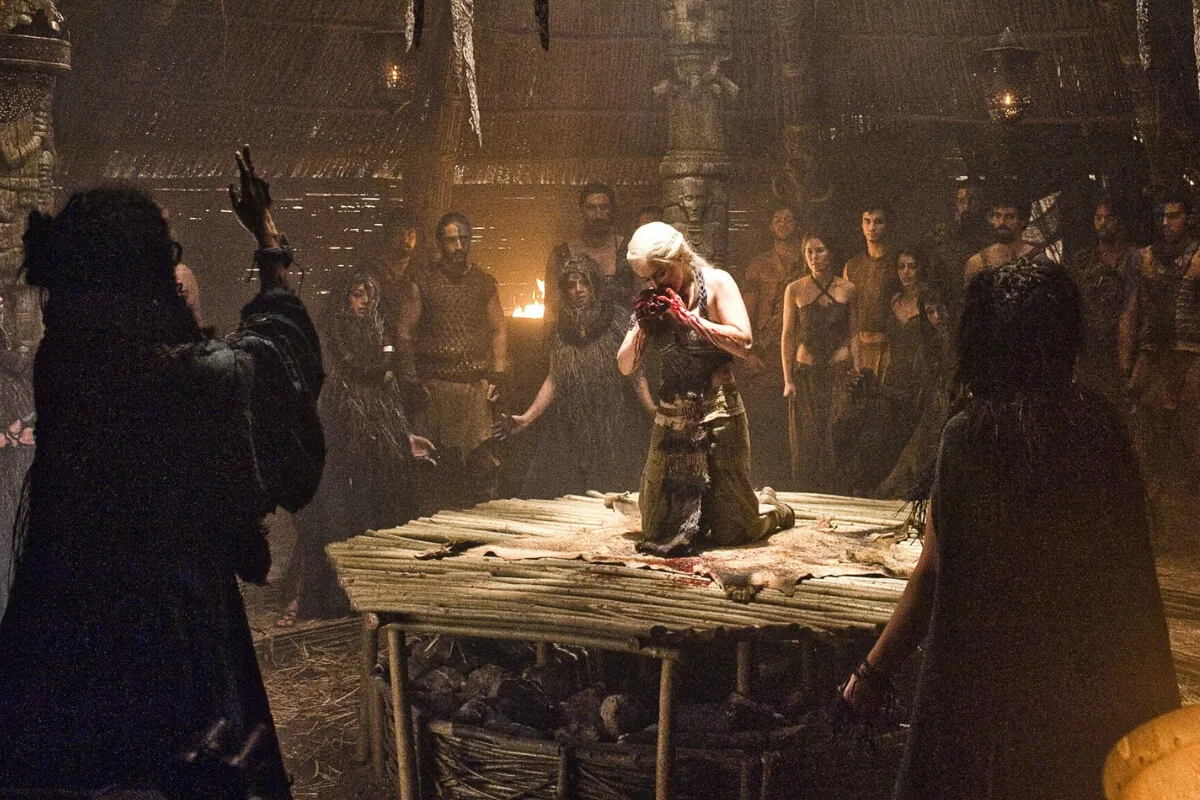 Emilia Clarke struggled to get through the iconic scene where Daenerys eats a horse heart. Of course, she didn't eat an actual horse heart. It was just a large gummy candy that apparently tasted a little bit like bleach.
To make matters worse, the fake blood got her so sticky that she later revealed in an interview, she got stuck to a toilet. It sounds like an overall terrible experience, even for gummy lovers.
There's A Fun Nod To Monty Python In Season Three
In the episode "Breaker of Chains," Meereenese warriors start to shout insults at Daenerys to taunt her. Did you catch which movies inspired some of the insults?
Some of those include classic insults from Monty Python and the Holy Grail. These insults include things like: "Your mother was a hamster," "Go and boil your bottoms, sons of a silly person," and "I blow my nose at you!"
The Battle Of The Bastards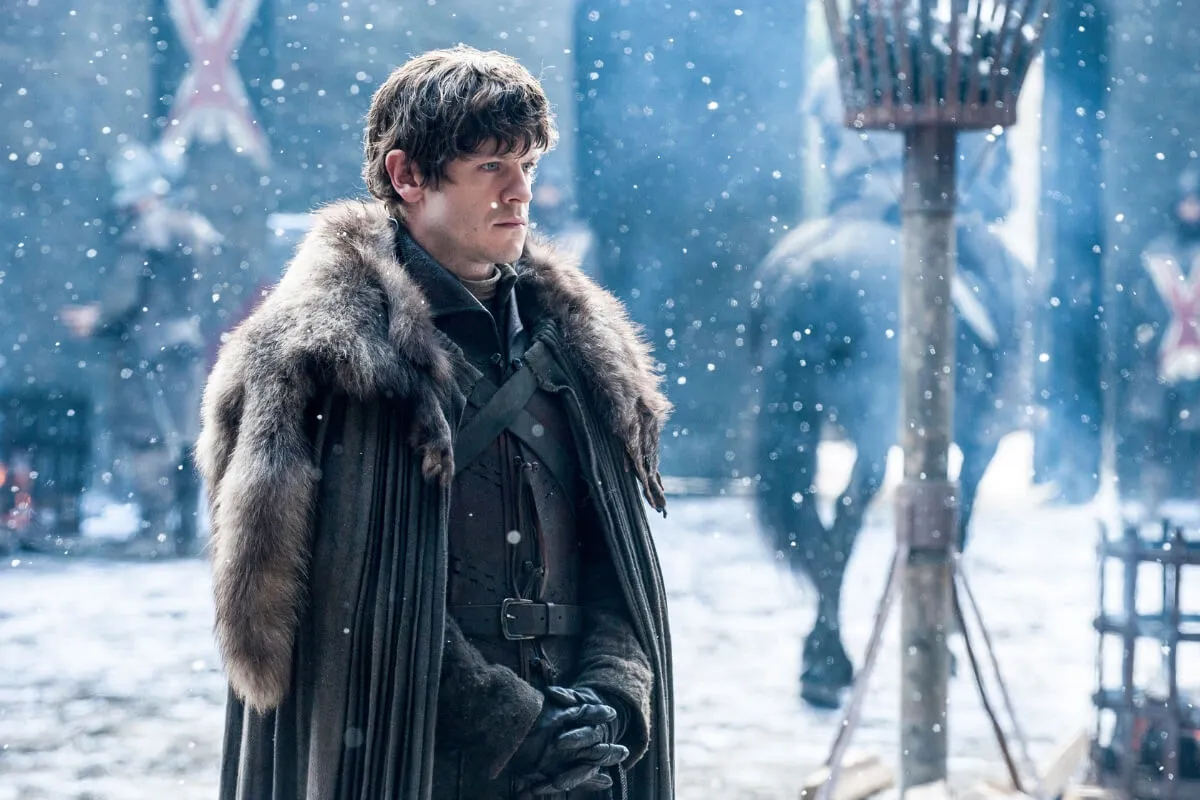 Iwan Rheon, who plays Ramsay Snow (Bolton), was originally in line to play a different bastard. Rheon was a top contender to play Jon Snow.
The producers ended up going with Kit Harington for the role of Jon Snow, and we're glad they did. We can't imagine anyone else playing the villainous Ramsay. Luckily, the producers were still blown away by Rheon's acting chops that they called him back to read for the part of Bolton.
Maisie Williams And Sophie Turner Have Become Close Friends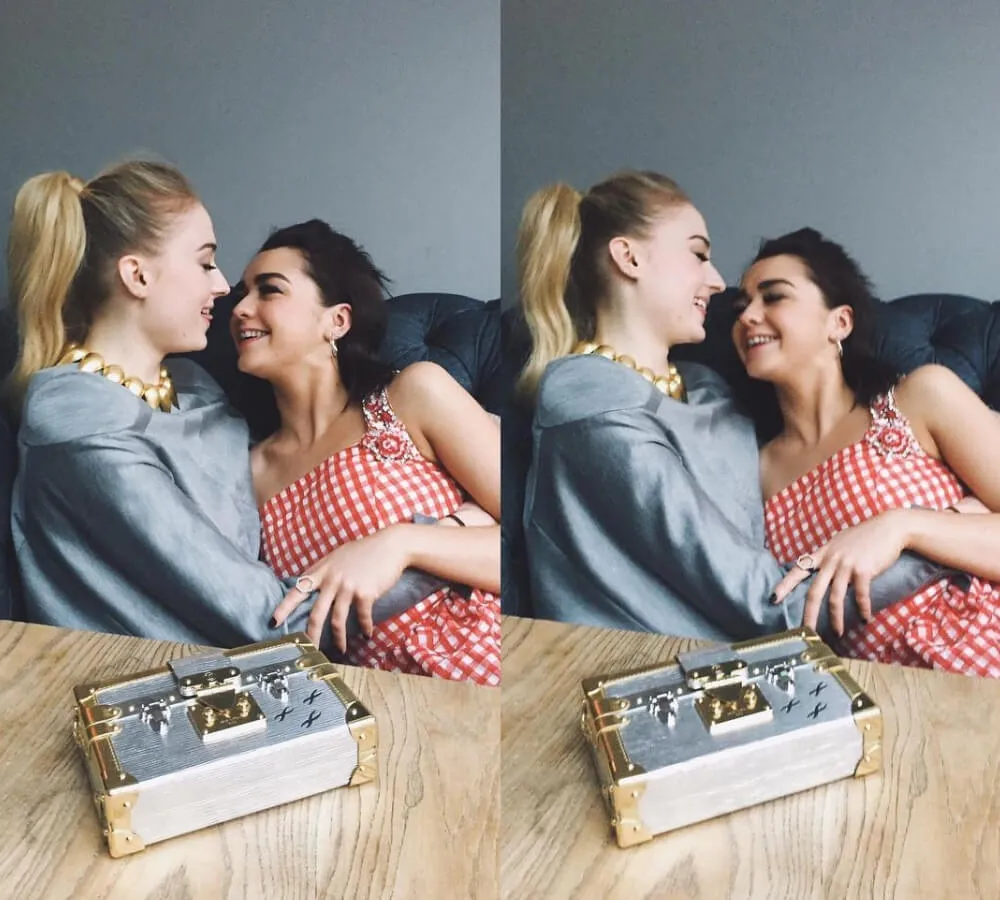 Maisie Williams and Sophie Turner are well-known best friends in real life. But apparently, the two apparently hit it off before they even landed the roles of Arya and Sansa. It was fate and the two became sisters at work and basically in real like too.
All you have to do is take a look at their Instagram pages and you'll see just how close they are. We hope Williams is a bridesmaid in Turner's wedding to Joe Jonas.
Some Of The Set Pieces Have Been Given As Gifts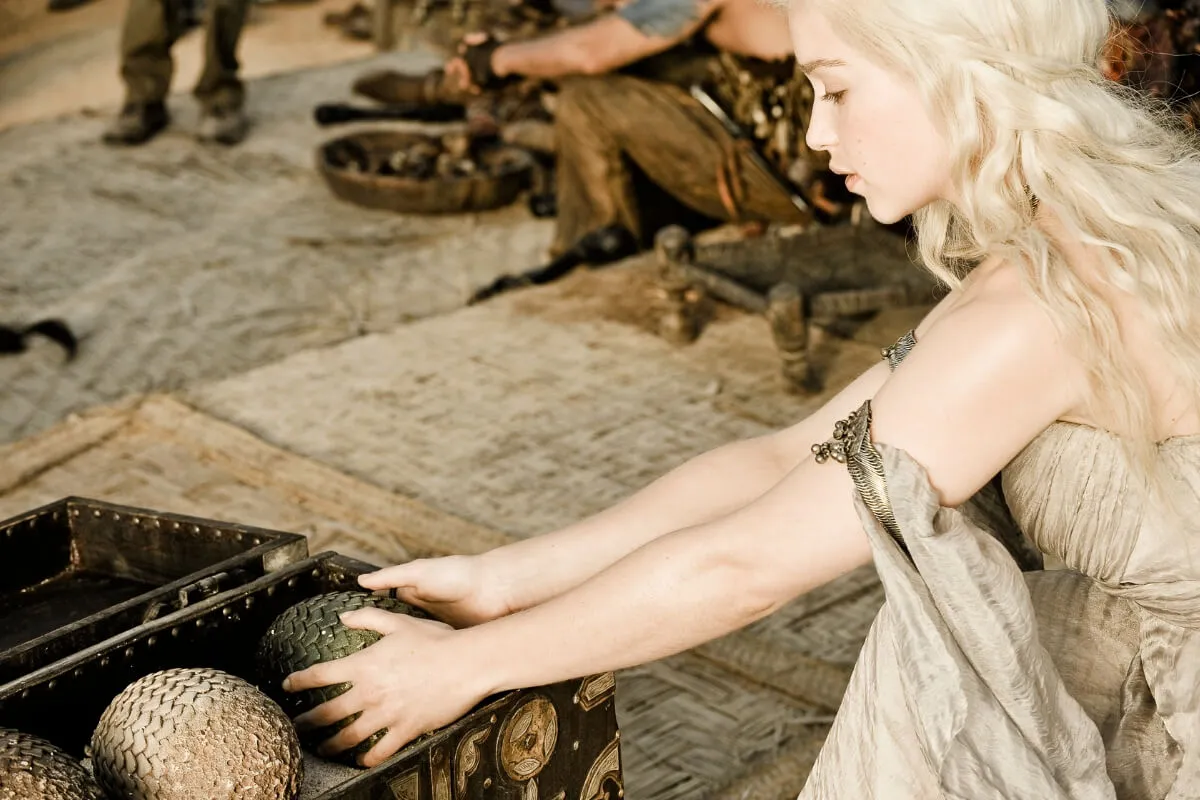 Since millions of dollars are spent on every episode, it's no surprise that some of the set pieces and props are certified works of art.
The petrified dragon eggs that appear in season one were so expensive and detailed that the producers of the show actually gave one as a gift to George R.R. Martin on his wedding day.
The Most Hated Character Might Surprise You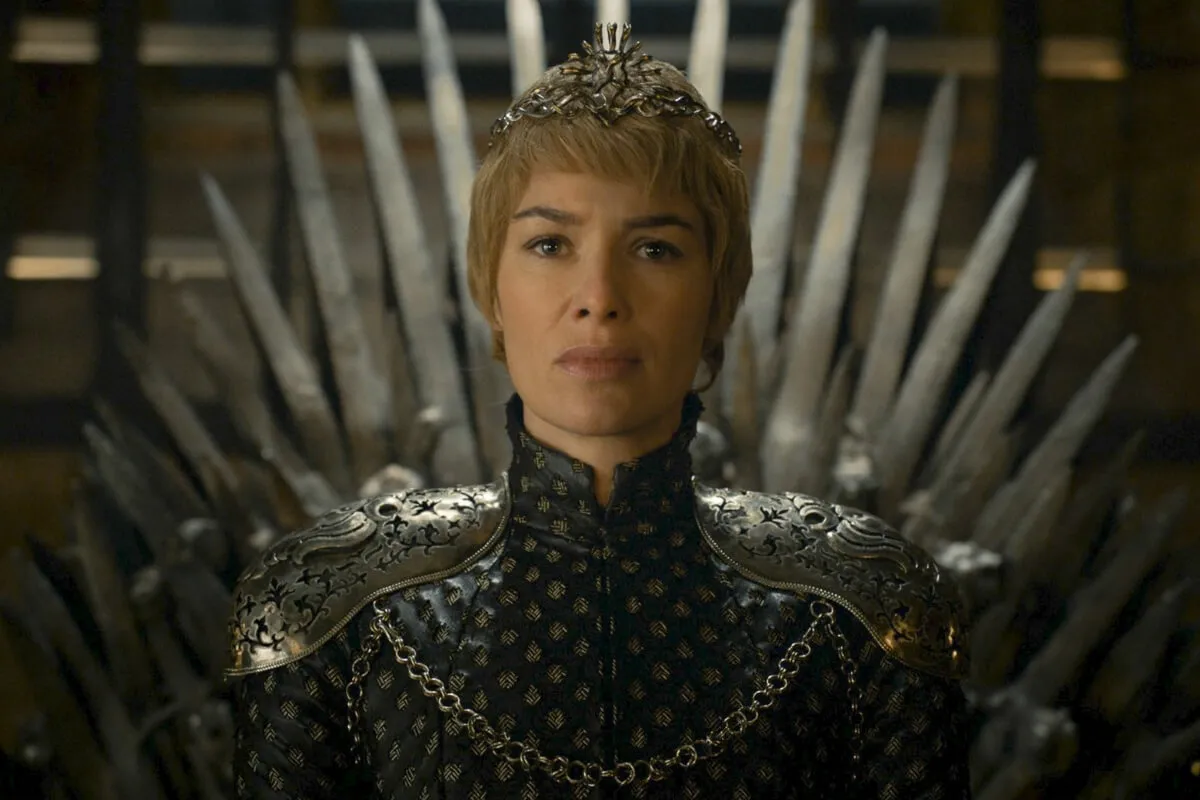 There are many characters that could be up for the honor of most hated character. Both Joffrey and Ramsay have made a good run for the spot, but it's Cersei who managed to pull ahead.
Lena Headey says her character is so hated that some fans rip the books from her hands so that she won't sign it. We've never mt Headey in person so who knows what she's really like - but we doubt she's as bad as Cersei!
You Can Buy The Same Dire Wolf Loaf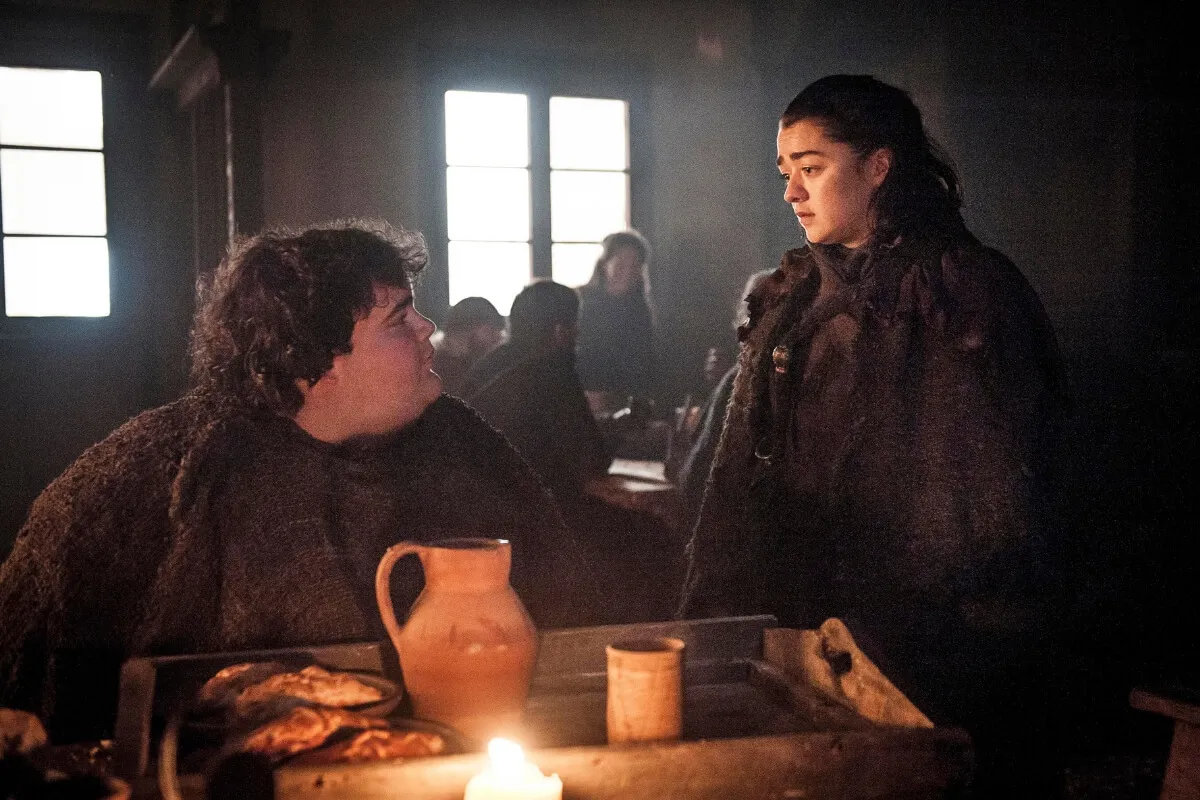 The actor who played Arya Stark's friend Hot Pie in the series teamed up with Deliveroo to start his own bakery. Their top seller is called the "You Know Nothing John Dough."
It's the same dire wolf-shaped loaf of bread that you see Hot Pie bake for Arya in the series.