You Never Know What's Gonna Come Through That Door: Secrets of Pawn Stars
With 15 seasons and 255 episodes under its belt, no one anticipated that Pawn Stars would become the History Channel's highest-rated show.
The reality series chronicles the daily activities at the World Famous Gold & Silver Pawn Shop in Las Vegas, Nevada. Fans come to witness the strange things that are pawned but stay for the hilarious banter and conflicts among the cast. But reality television is rarely what it seems and behind the scenes of Pawn Stars lie secrets you'd find hard to believe!
Humble Beginnings In Sin City
Long before Pawn Stars was the highest-rated show on the History network, the World Famous Gold & Silver Pawn Shop was just another store near the Las Vegas strip. Opened in 1989, the 24-hour family business was originally operated by Richard "Old Man" Harrison, along with his son Rick Harrison, Rick's son Corey "Big Hoss" Harrison, and Corey's childhood friend, Austin "Chumlee" Russell.
In the early 2000s, Rick worked to get the concept of the show to television, but not everyone was convinced it would be a success. In fact, Rick pitched the concept for nearly five years, before someone took a chance on his idea.
Rick Pitched Pawn Stars Long Before It Was Picked Up
Rick Harrison pitched the concept of Pawn Stars for years, with little luck. "I figured that a show would mean free publicity and free publicity would mean more business," he told Star-Telegram. "But everyone told me that no one wants to watch a show about four fat guys in a pawnshop."
Eventually, Gold & Silver Pawn Shop was featured in a 2001 PBS documentary as well as Comedy Central's Insomniac in 2003. In what seemed like a promising gig, the concept was picked up by HBO but the pilot was so disastrous that Rick turned to Leftfield Productions. Brent Montgomery and Colby Gaines of Leftfield were struck by the diverse spread of borderline seedy pawn shops in Las Vegas and after visiting Gold & Silver Pawn Shop, knew they'd found the right fit.
The Unlikely Show Was a Hit Everywhere
The first episode of Pawn Stars aired a year later and was the No. 2 reality show, only second to Jersey Shore. An original episode that hit airwaves in January 2011 was watched by more than 7 million viewers, making it the most-watched program ever on History Channel.
The reality series wasn't just a hit in the United States either. Since its debut, the series has been translated into 38 languages and has aired in more than 150 countries. Rick Harrison has even said he has "been mobbed" by people in places like Buenos Aires, the Philippines, Kuala Lumpur, and New Delhi. He also added, "Everywhere in the world, people know the show."
4,000 Visitors Stop By Each Day
While the Gold & Silver Pawn Shop wasn't exactly struggling before Pawn Stars debuted, business wasn't booming like it is today. A decade ago, Gold & Silver was lucky if they received 4,000 customers in a month. Boy, have times changed!
Today, Gold & Silver Pawn Shop receives on average 4,000 customers a day. If you do that math, that comes out to as many as 1,460,000 visitors each year. Rick Harrison has always said that television exposure is good for business!
Some Strange Things Have Been Pawned
With nearly 1.5 million visitors each year, it's no surprise the Pawn Stars guys see some strange things come through the shop doors. Some of the weirdest? In one episode, a man brought in a bag containing multiple human skulls. Another episode saw vintage Japanese adult magazines that had been in circulation for over 250 years. Other strange items include Slash's ID, and a one-man submarine.
Perhaps one of the most unique items is a Greek artifact dating back to 325 B.C. The antique coin was brought into Gold & Silver Pawn Shop where it was determined to be a didrachm from centuries ago.
The Store Experts Are Hired By Producers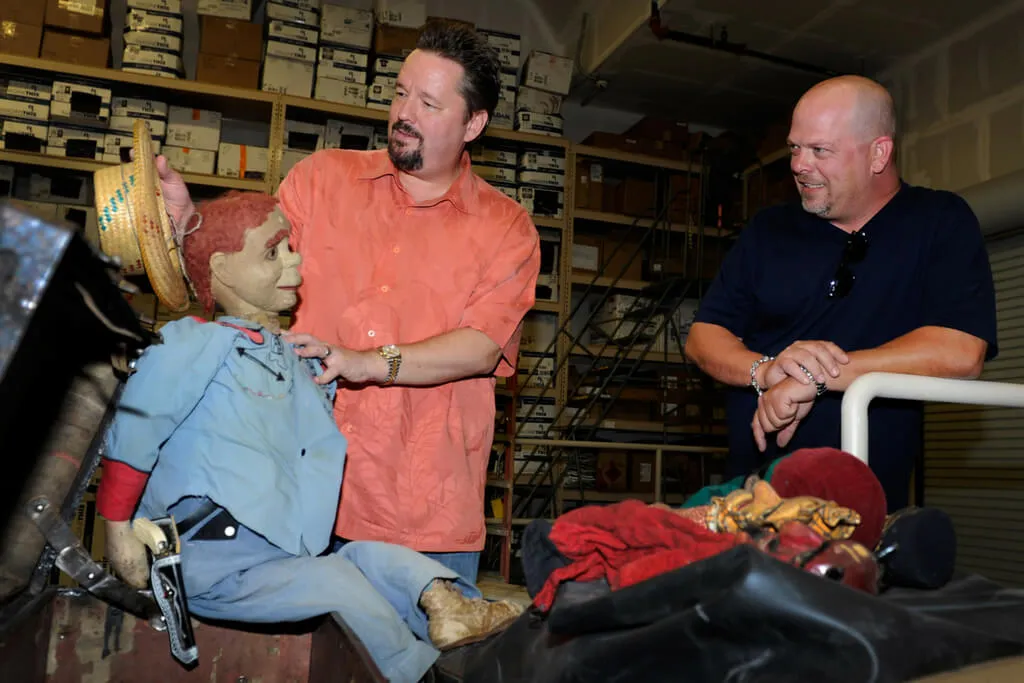 The Harrison's always have an expert ready to help appraise an item. Contrary to how they are portrayed on the show, these experts aren't actually friends of the Harrison's. Rather, the experts were originally hired by the producers of the show.
The experts aren't even paid for their work on the show, but they do use the exposure to promote their own businesses. There are more than 30 recurring experts who specialize in everything from sports cards and vintage movie posters to historic documents and antique magic devices.
These Days, The Store Makes Most Of Its Money Off Pawn Stars Merchandise
The Gold & Silver Pawn Shop may have an inventory of more than 11,000 items, but these days, the store makes more money from the store-themed merchandise they sell.
The online shop alone has more than 50 items fans can purchase, ranging from shot glasses and coffee mugs to t-shirts and a $400 autographed bobblehead of Chumlee. Of course, coins, jewelry, fine art, collectibles, and antiques are still available for purchase in the store and online — but considering some of these come with a six-figure price tag, we're not surprised the show's merchandise is what visitors flock to see and buy!
The Show Doesn't Always Reflect Real Life
We all know that reality television series are usually pretty far from reality and Pawn Stars is no different. While not all of the storylines are fabricated, there is typically a lot of direction happening behind the scenes.
For example, some of the trades you see on the show already happened before they film them. If someone happens to bring in a really interesting item for trade when the film crew isn't there, they might be asked if they can come in again so the trade can be filmed in greater detail.
They Know What's Coming To The Shop In Advance
Sometimes what comes into the shop is a surprise, but for the most part, the guys know what's coming through in advance. This is because the producers go to great lengths to control what happens in front of the camera.
Often times, the producers will seek out people who might be interested in selling unique objects of either intrinsic or historic value. If someone is interested in selling, the producers set everything up from there. So when Rick says, "You never know what is gonna come through that door," it's not exactly true.
Old Man Passed Away In June 2018 From Parkinson's Disease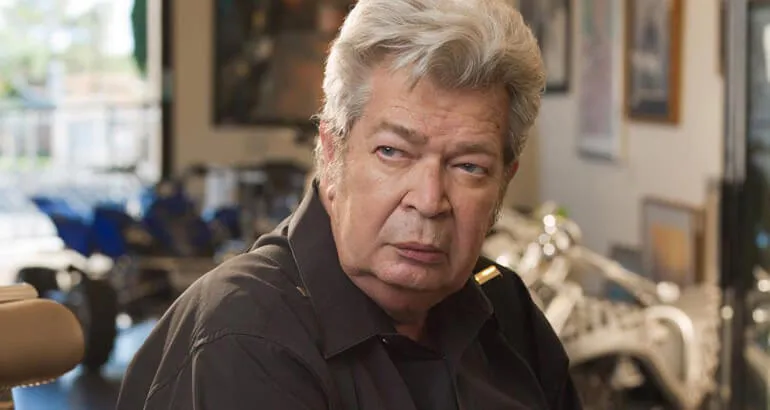 Without the "Old Man," there would never have been Pawn Stars at all. Sadly, on June 25, 2018, Richard Benjamin "Old Man" Harrison passed away surrounded by his loved ones. He was 77 years old.
The cast and crew took to social media to pay tribute to Old Man. "He will be tremendously missed by our family, the team at Gold & Silver Pawn and his many fans the world over," Rick Harrison wrote in a post on Instagram. "He was my hero and I was fortunate to get a very cool 'Old Man' as my dad."
Pawn Stars Aired a Special Tribute To The Old Man Following His Death
Richard "Old Man" Harrison passed away on June 25, 2018. In his honor, Pawn Stars aired a special episode two days later on June 27. The hour-long special opens with the boys reminiscing on Richard. "There's a lot of memories here," Rick says at the beginning of the episode. "And most of them are with my father."
The special features the guys favorite moments with "The Old Man," from driving around in lifted cars to poking fun at Chumlee.
One Son Was Left Out of His Will
Less than a month after his passing, the surprising details of "Old Man" Harrison's will were released. While his oldest son Rick Harrison was left in charge of his father's estate, his will sparked more attention about who was missing. Before his passing, the "Old Man" had his son Chris Harrison omitted from his will yet still included sons Rick and Joseph.
While it's unclear why Chris was written out of the will, Rick released a statement saying, "The family had previously discussed this information and it is a private matter."
Richard "Old Man" Harrison Spent Two Decades In The Navy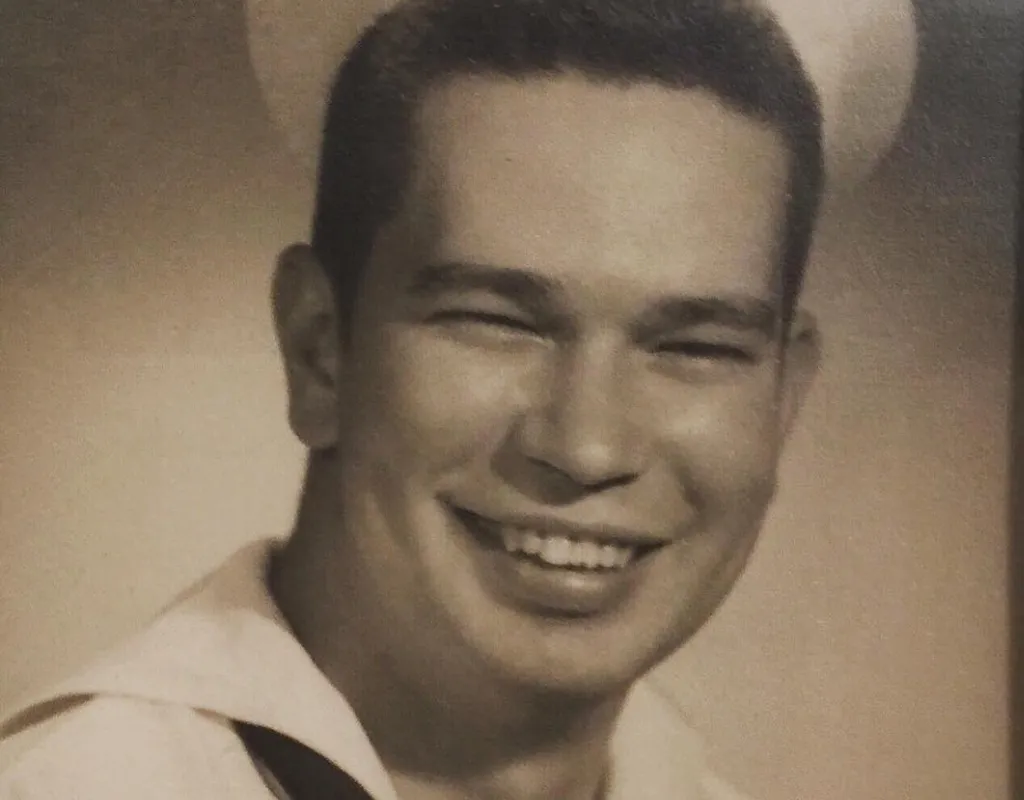 It's hard to imagine Richard "Old Man" Harrison as anything but the ever-scowling patriarch of Pawn Stars. But Harrison had a rich life long before he opened Gold & Silver in 1989. Harrison got his first job driving school buses at just 14 years old. While his work ethic was apparent, he found himself in a bit of trouble at 17 when he got busted for stealing a car.
The judge gave Harrison two options — jail or the military — and he chose the latter. Harrison enlisted in the U.S. Navy and would go on to serve for two decades.
His Daughter Passed Away When She Was Only 6 Years Old
In 1962, Richard "Old Man" Harrison took a year off from the Navy. It was during this time that he met the love of his life and got married to Joanne Rhue. He and Rhue welcomed their first child, a daughter named Sherry not long after.
While Harrison didn't want to be away from his growing family, he ultimately reenlisted to get medical benefits for Sherry who was born was Down syndrome. Sadly, Sherry passed away when she was just six years old.
Want To See The Guys? It's Not That Easy
Thousands of people visit Gold & Silver each year but don't expect to see Rick, Old Man, Corey, or Chumlee behind the counter.
While the guys do go out on the shop floor from time to time to meet fans, take photos, and sign autographs, this is pretty infrequent. According to Gold & Silver's official website, the guys aren't typically able to do this thanks to their hectic schedules and NV privacy laws. If you're looking to meet the cast on your visit to Gold & Silver, your best bet is to check out the Pawn Plaza next door to the shop, although you're only likely to see Rick and Chumlee.
Chumlee Was Arrested On Felony Drug and Gun Charges
In March 2016, Chumlee Russell made headlines when he was arrested on a slew of charges. The Pawn Star cast member's home was searched by police after serving a warrant in a sexual assault case. When law enforcement searched Chumlee's home, they found an arsenal of weapons along with marijuana and other drugs including methamphetamine. Chumlee wasn't arrested for the sexual assault allegation, but he was taken into custody for illegally possessing weapons and drugs.
He was released on bond and pleaded guilty to a felony weapons charge, unlawful possession of a firearm, and to a gross misdemeanor of attempted drug possession. He took a plea deal in exchange for three years of probation and counseling.
Chumlee Cost The Shop $20,000
Chumlee has become a fan favorite on the show thanks to his silly persona and lackadaisical attitude. But his immature nature has come at a cost to the Gold & Silver Pawn Shop.
Right before an episode aired, Chumlee accidentally broke a bass someone had pawned and cost the shop a reported $20,000. To make matters worse, Chumlee stored the pieces of the broken bass in a box in the back office hoping no one would notice. Rick had to return the broken bass to the original owner along with the value of the lost item. Lucky for Chumlee, he was still able to keep his job!
Chumlee Wasn't Supposed To Be On The Show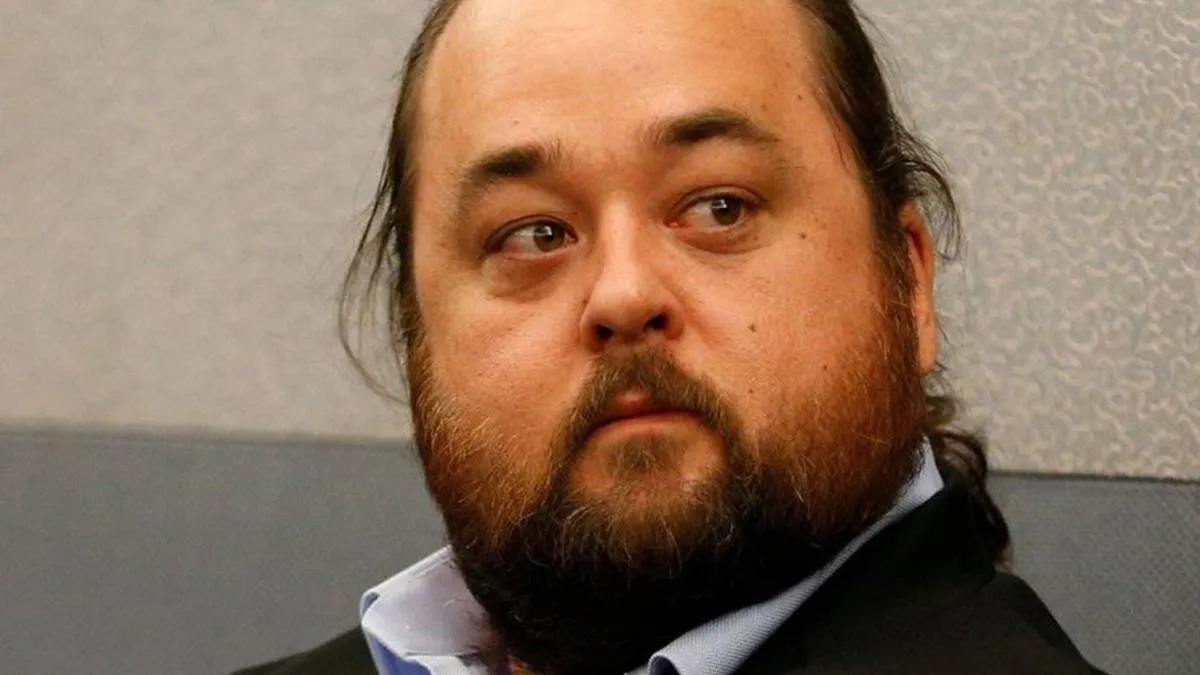 Pawn Stars was originally intended to only feature the family. But during production, they decided they needed to introduce a fourth cast member. Chumlee had been friends of the family for years and thought he'd give it a shot.
"There [were] 10 other employees in the shop and they were looking for a fourth person to put in the show," Chumlee said. "I thought to myself, well, I've known these guys my whole life. We have good camaraderie, and I'm just going to be funny and joke with them like we would normally do, and not get nervous in front of the cameras, and it kind of worked out."
Rick's Rocky Marriage Situation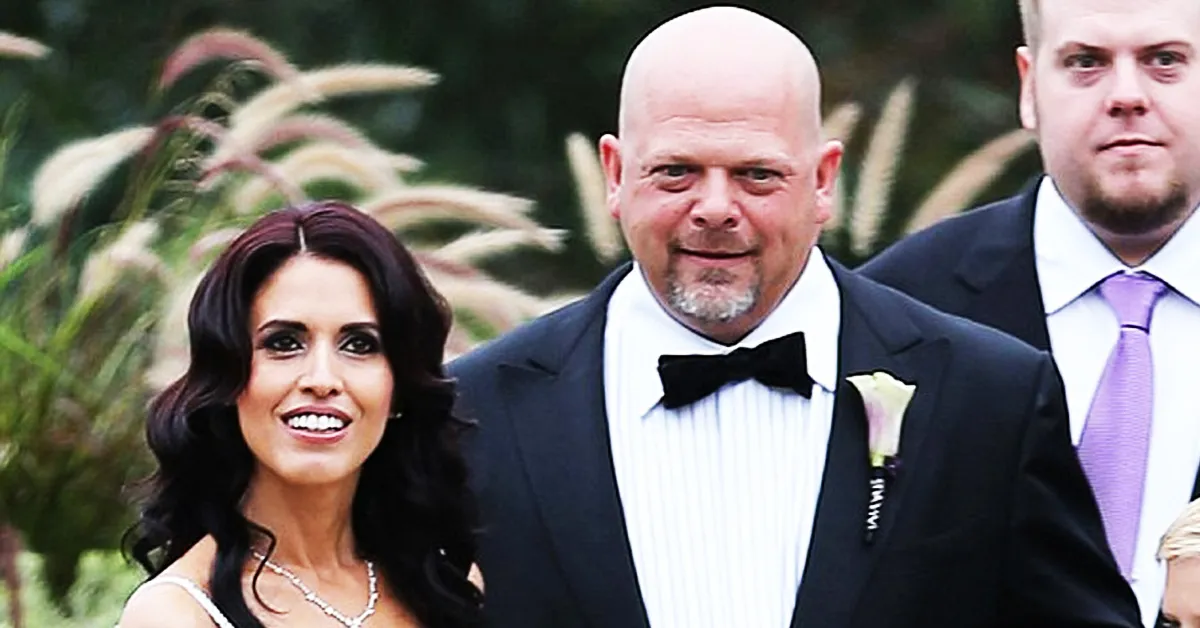 If you're a Pawn Stars fan then you know that Rick Harrison got remarried in 2013 to Deanna Burditt. Although the couple appears to be going strong, Burditt's has a rocky past with her ex-husband.
In 2013, Richard Burditt was convicted of forcible sexual abuse as well as dealing in materials harmful to a minor. Despite pleading guilty, Burditt has remained a free man. In response to the situation, Rick has said it is very distressing to their family and that Burditt hasn't served "because of all the bureaucracy."
Olivia Black Wasn't Actually Fired
In season 5, newcomer Olivia Black started working the night shift at the pawn shop. But when Black posed for a risque photo shoot for Suicide Girls, the History Channel pulled the plug on her.
The Gold & Silver Pawn Shop initially took some flack from fans who thought Black had been fired for posing nude. But it turns out that Black wasn't fired from the show at all. In an attempt to keep Pawn Stars family-friendly, History forbid her from making appearances. She still works there...but you won't see her on television anytime soon.
Subway Is One of the Show's Biggest Sponsors
Have you ever thought that the Pawn Stars guys seem to eat a ton of Subway? You're not imagining things. The fast-food sub sandwich chain is one of the reality show's biggest sponsors. Not surprisingly, part of Pawn Star's partnership with the show requires product placement.
Sometimes the product placement gets a little obvious. In one episode, Big Hoss heads to Subway with Chumlee to explain an auction. Using his sandwich, he demonstrates how the auction will unfold later in the day. The scene is clearly a veiled advertisement with the guys clearly displaying the Subway logo. Cringe-worthy? Yes. But hey, ya gotta make money somehow.
Rick Harrison Lost $40,000 On a Pair of Earrings
This coin fiasco wasn't the only time Rick and the Pawn Stars gang unknowingly took in stolen items. In 2009, a man traded a pair of diamond earrings for a cool $40,000.
But not even a day passed before it was discovered that the jewelry was actually stolen. Although the victim got her belongings back and the thief was jailed, Rick was still out the $40,000. "It's the cost of doing business," Rick told NPR. "That's the way I look at it. ... And Las Vegas is a crazy town at times. There's a lot of high-end things I get. So you have to know about ... really large diamonds, really expensive watches. ... So it's a lot different than most places."
Pawn Stars Spawned a New Business Venture for Rick
By 2011, Pawn Stars proved to be reality series gold and business at Gold & Silver Pawn Shop was booming. In an attempt to capitalize on the volume of fans and tourists visiting the pawn shop, Rick Harrison decided that expanding was the answer.
Rick opened the Pawn Plaza, a container shopping center next door. Built primarily from shipping containers, the concept was to open affordable units for business owners to rent. The Pawn Plaza opened with a handful of tenants including Rick's Tavern and Rick's Rollin Smoke (two themed restaurants by Rick), Inna Gadda di Pizza, Pawn Donut & Coffee, and more. Unfortunately, Rick's vision was a little too lofty for some. By 2016, four of the stores were already closed. Today, Pawn Plaza remains open but Rick now does "extreme vetting" when choosing new tenants.
The Cast of Pawn Stars Was Sued By Their Original Agent
The cast of Pawn Stars has had their share of legal issues since the show debuted nearly a decade ago. In October 2012, Wayne Jeffries sued the cast members as well as A+E Networks and History for interference with business practices.
Jeffries is the show's original agent who helped launch the successful series. He claimed that after the show premiered, he was fired and left without his promised share of fees. He sought more than $5 million but the case was eventually dismissed.
A Man Sued The Show for Melting His Coins
No strangers to controversy at this point, the cast of Pawn Stars was sued again in 2014 for melting down antique coins. Melting down antique coins isn't uncommon and is perfectly legal — as long as the coins aren't stolen.
Earlier that year, Jennifer Beckman visited Gold & Silver Pawn Shop and traded in an antique coin collection. The Pawn Stars crew assessed the coins and Beckman was given $12,375. The shop melted the antique coins down as many in the industry do. It turned out that the Beckman stole the collection from her uncle, who then sued Gold & Silver for melting down stolen coins. Nevada Law requires pawn shops to hold items for 30 to 90 days before selling in the event the original owner wants to buy them back. This law doesn't extend to coins though!
Chumlee Doesn't Exactly Have a Clean Past
Before Chumlee was arrested in 2016 and faced a slew of felony charges, he had a run-in with the law in 2012. Four years prior to his most recent arrest, the Pawn Stars cast member got into a brawl with an unidentified man who approached Chumlee and his friends.
Later, Chumlee claimed he was defending himself, and that the man had threatened him and his friends with a gun. Still, the man was left badly beaten and bleeding while Chumlee and his friends bailed. Although charges were eventually dropped, lots of people raised their eyebrows at the reality show star.
Corey Was Arrested
Corey and Chumlee have been friends since childhood. They've also been arrested for similar crimes. Apparently, these boys love to brawl and both have faced the consequences of it.
In 2011, after having one too many drinks at a bar in Big Bear, California, Corey got into an argument with another patron. The verbal tiff quickly escalated and things got physical. A security guard called the police for back-up. Corey was arrested for battery and obstruction and spent the night in jail sobering up.
Production Isn't Always Good for Business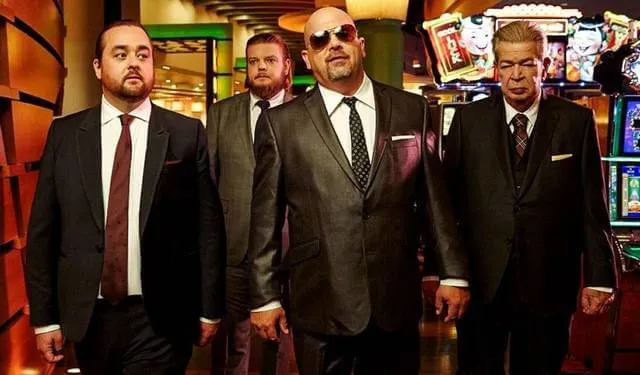 The Pawn Stars boys can't really complain about the show since it did result in their massive popularity worldwide — but production isn't always good for business. Whenever the crew shoots an episode, they have to temporarily close Gold & Silver Pawn Shop to the public.
As a result, business is often interrupted. According to shop manager Travis Benton, "Sale can suffer because of the show." He also estimated that one out 100 people are actually there to sell things, while the rest are just fans — so it's a bummer to turn real customers away.
The Crew Is There Fiming...A Lot
When the Pawn Stars crew is filming, they film often. Just how often? Between two and five times per day, Monday through Friday. Considering they have to close down the shop to the public when filming, that's a lot of potential business lost.
Luckily, the Gold & Silver Pawn Shop receives thousands of customers a day, and almost 2 million annually, so don't get too worried about them going out of business just yet.
99% Of The Shop's Visitors Are Tourists
Being on a reality show as successful as Pawn Stars is a double-edged sword. On one hand, it's great for business. One of the other hand, it's terrible for business. These days, the store earns the majority of its income from sponsorships, ads, and merchandise sales.
Few people enter the doors to actually sell items, whereas about 99 percent of the visitors are just fans of the show. Still, the Pawn Stars boys say they love their fans and are endlessly grateful for their support.
The Cast Is Making Bank On Tours
With so many fans visiting the shop every day, the boys at Gold & Silver Pawn Shop saw a new way they could capitalize on their popularity. They began offering tours with a special meet-and-greet add-on for an additional price.
Pawn Stars partnered with Annie Nannanie tours to offer fans the ultimate "VIP experience." With this tour, fans are guaranteed a private meet and greet with one of the cast members. Also included are a photo and autograph as well as a visit to the homes featured on Counting Cars, American Restoration, and Tanked. The tours cost $99 a person and book up fast.
Chumlee Scored The Job Thanks To Corey
Considering Chumlee is certainly the comedic relief on Pawn Star, it's almost hard to imagine the series without him. Still, it was almost a reality. Chumlee was in the running against 10 other potential employees to be featured on the show, but it was Corey who convinced producers to go with him.
Chumlee and Corey have been friends since they were just kids. When producers revealed they were looking for a fourth cast member, Corey already knew Chumlee was their guy!
Corey Harrison Transformed In Front of Everyone's Eyes On Pawn Stars
Corey Harrison is his real name, but most of the time he goes by "Big Hoss." But "Big Hoss" isn't so big anymore. Corey struggled with his weight throughout his life, but it wasn't until his doctor prescribed him preventative diabetes medicines that he started to take his health seriously.
Corey realized he needed to drop some weight and live an overall healthier lifestyle, so he underwent lap band surgery. "I literally drove straight from the doctor to the lap-band center and had the surgery almost immediately," Corey said. "Back then, the surgery was too expensive for my bank account, so I had to pay with four credit cards, but it was something I had to do – I was not going to get diabetes!"
Corey Dropped Almost 200 Pounds
Lap band surgery is no walk in the park, but Corey but determined to live a healthier lifestyle and get off his preventative diabetes meds. After a successful surgery, he began working out regularly and eating much less than he had prior.
He told ABC News, "I can only have four to five ounces of food in my stomach. When you only have that much space in there, you don't want to fill it up with crap." His efforts paid off, and over the next few years, he was able to shed almost 200 pounds.
A Handful Of Celebrities Have Been On The Show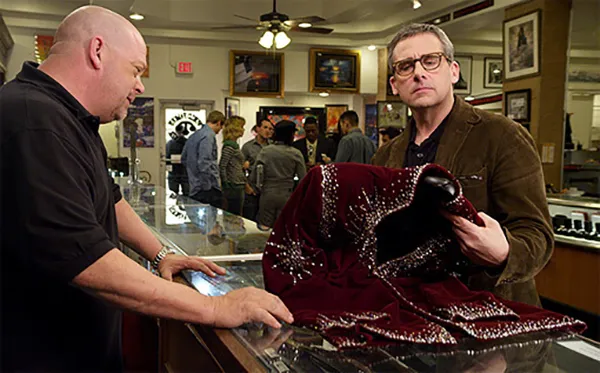 Even celebrities need to visit their local Pawn Shop occasionally. At least that's what Pawn Stars leads us to believe. The reality show has been visited by a handful of celebrities who have brought in some rather interesting items.
Celebrity appearances include Phil Collen, Joe Elliot, Jeremy McKinnon, Katie Couric, Vic Flick, Meredith Vieira, and even Bob Dylan — more on that later! Steven Carell was even called in on an episode when a customer brought in what he claimed was a costume from Carell's upcoming movie The Incredible Burt Wonderstone. Sure, the clip was a shameless promotion of Carell's movie, but we'll take any chance we get to see him on screen!
Bob Dylan Made An Appearance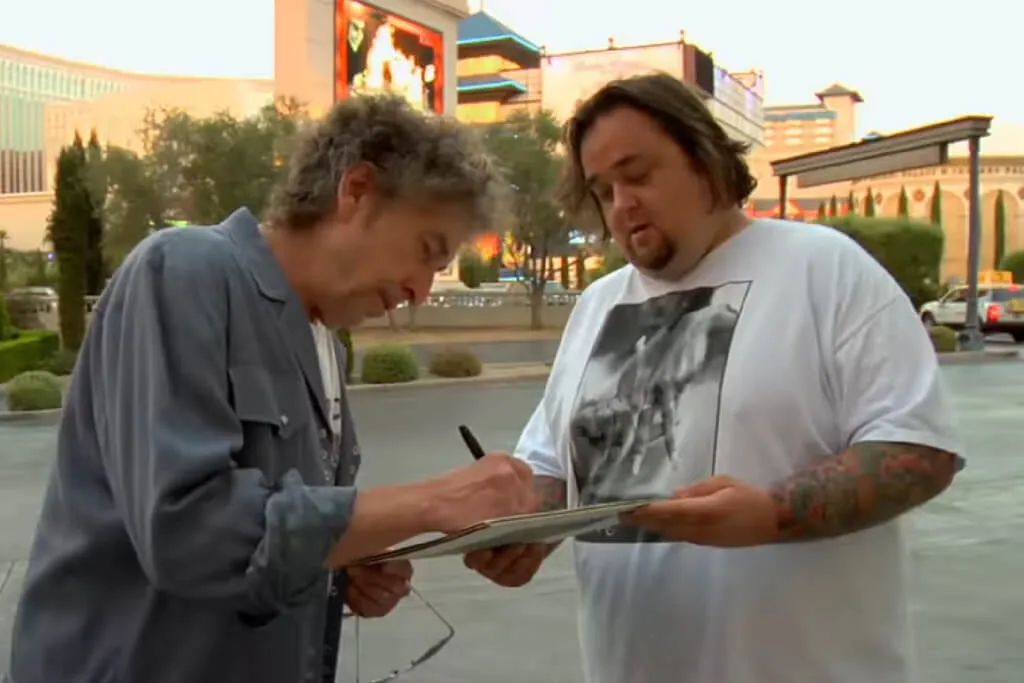 It's hard to picture a famous musician like Bob Dyland agreeing to appear on a reality series, but believe it or not, the icon had a cameo on Pawn Stars. In season 3, a customer brought in Dylan's album Self Portrait on vinyl.
The album, which was released in 1970 went gold despite critics hating it. As for the customer's copy, it was in great shape but wasn't the first pressing. The owner walked away with $50 for the record. Bob Dylan just happened to be playing a concert in Las Vegas that night, so of course, Chumlee was able to track him down and have him sign the record.
The Show Is More Scripted Than You May Think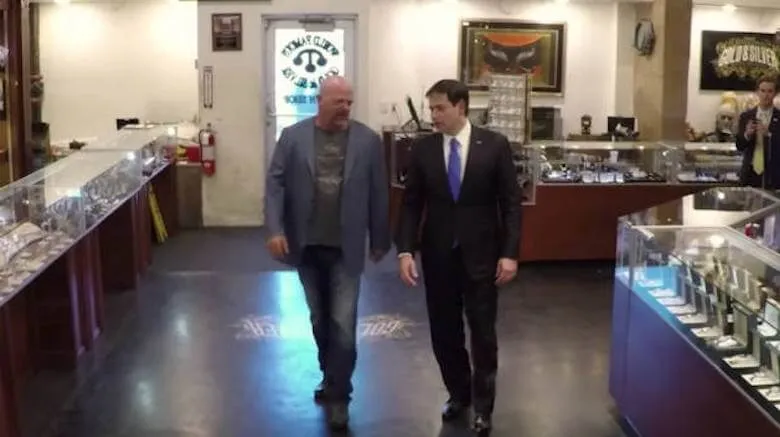 We already revealed that the producers of the show seek out individuals with interesting things they are looking to part with and select a team of "experts." It seems, however, that the show is sometimes even more scripted.
Take for example one episode where an elderly woman comes into the shop with a '50s vintage Gibson electric guitar. The woman's story is that she's had the instrument under her bed for nearly 50 years. As per usual, Rick calls in an expert who inspects the guitar and determines it's the real deal. The only problem? The "expert" is actually a guitar store owner and the valuable instrument was already on sale at his shop. The woman, as it turns out, is the mother of an employee and the story is completely fabricated. Hey, at least it makes for good TV!
Corey Owns a Beauty Bar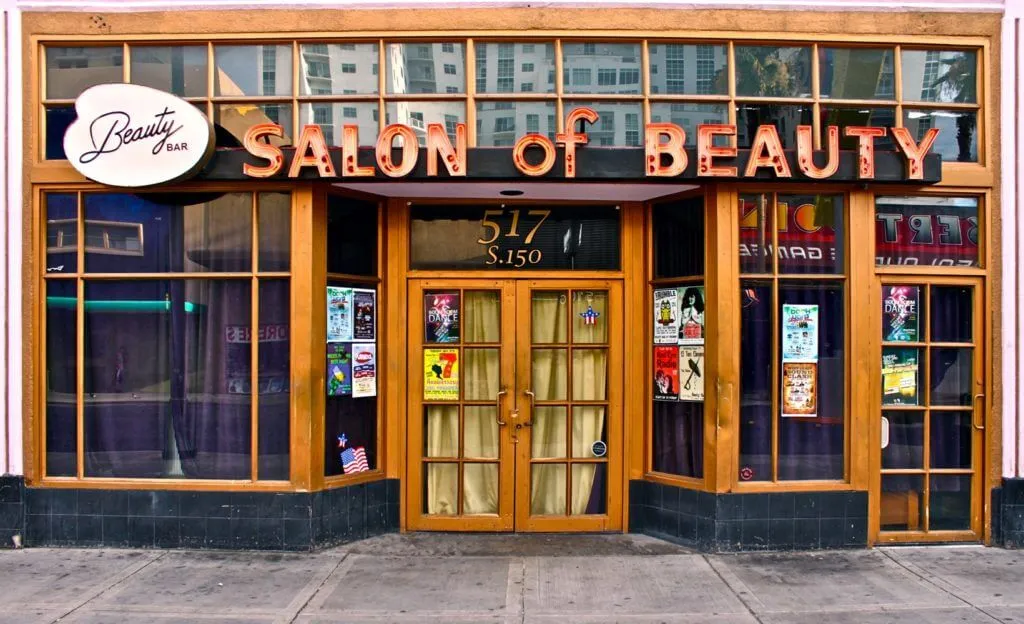 Rick Harrison isn't the only Pawn Stars cast member with a side hustle. His son, Corey, does too — and it's pretty unusual. Corey isn't exactly someone you would associate with hair and beauty products. After all, the tell-it-like-it-is pawnbroker is pretty rough and tumble. But against all odds, Corey is the co-owner of Beauty Bar.
Open since in 2014, Corey and his friend, Darin Feinstein, purchased the salon Fremont Street. The unique business is a nail salon during the day but transforms into a music venue and cocktail lounge at night.
Did you know Chumlee owns his own business too?
Chumlee Owns a Candy Shop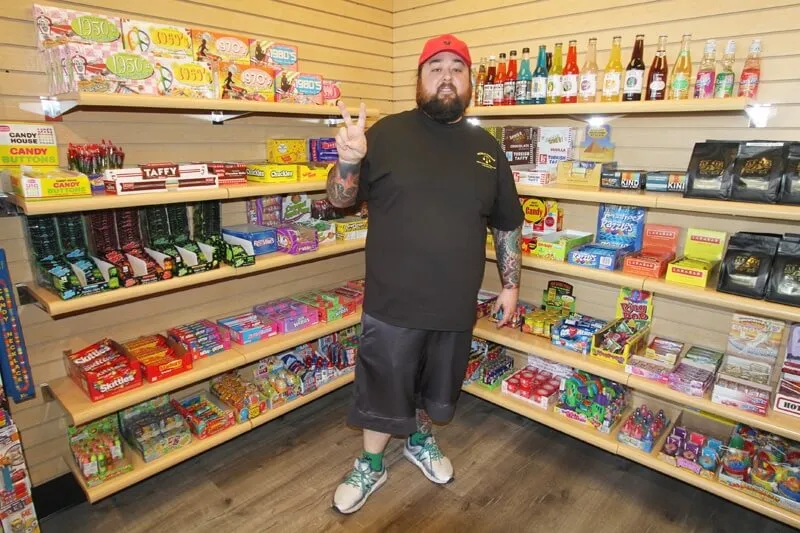 Adding to the list of side hustles is Chumlee, who opened a candy shop in 2017. The store, which is named Chumlee's Candy on the Boulevard, is one of the lower levels of Pawn Plaza. The reality star and his brother opened the shop. "My brother and I wanted to do something fun, and candy is fun," Chumlee told The Las Vega Review-Journal.
Besides being motivated by fun, Chumlee added that his motivation was also a little serious. "Let's face it, it's been 13 seasons now. 460 episodes," the TV star and entrepreneur said. "It's time to acknowledge the fact that Chumlee might be able to open up his own business by now."
Everyone Thought Chumlee Was Dead After He Was The Victim Of An Internet Death Hoax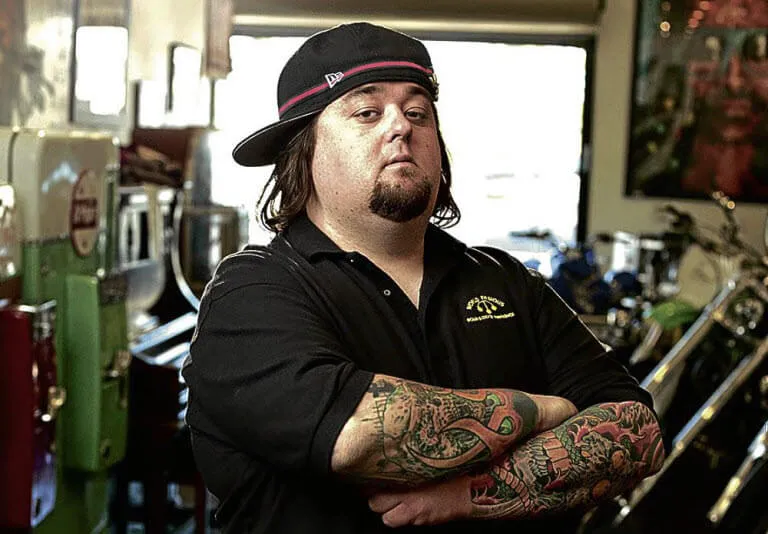 In 2013, a website called the Internet Chronicle reported that Chumlee had passed away after overdosing on marijuana. Considering it is impossible to overdose on marijuana, this was not the case. Chumlee was alive and well but did have to deal with the aftermath of being involved in an internet death hoax.
Snopes was quick to debunk the original story, but other hoaxes popped up claiming Chumee had died over a heart attack. Chumlee spoke out on social media about the hoaxes, assuring his fans he was in fact alive. He even tweeted, "May we live long, Rich forever."
Corey Was In a Motorcycle Accident That Broke His Hand
Corey has been in the news multiple times for being involved in motorcycle incidents. In 2011, he wiped out in a rainstorm during a trek between Las Vegas and San Diego but made a full recovery.
The reality series star had a much bigger scare in 2014, however, when a piece of his fender came off and caused him to go into a high-speed tailspin. Corey, who had been collecting supplies for his birthday, jumped off the motorcycle to avoid a head-on collision with another vehicle. He walked away from the accident and even went straight to his party! Afterward, he went to the hospital where he learned he had a broken hand.
Corey Went Through a Divorce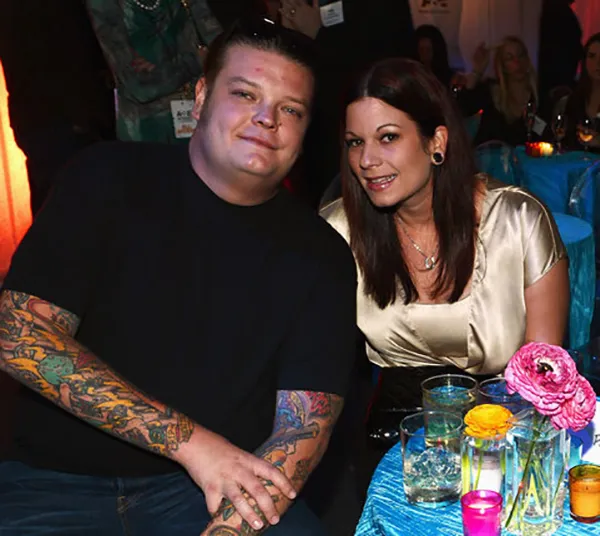 Corey Harrison and his college girlfriend Charlene got married in the late-'00s. Charlene met Corey before he came to Pawn Stars fame and had a net worth of more than $2 million. But with their new lifestyle, their marriage was put to the test and ultimately, it failed.
The couple's marriage was on rocky ground for years before they finally called it quits and divorced in 2015. Soon after, Corey began dating Roxy Gonzalez, but their relationship was short-lived.
The Show Has Inspired a Handful of Spinoffs
With Pawn Stars being so successful, it's not surprising that similar series have popped up in recent years. American Restoration was Pawn Stars' first spinoff. The show, which stars Rick Dale and his crew at Rick's Restorations, premiered in 2010 and has been successful since. Now in its seventh season, the cast and crew have put out more than 126 episodes.
In addition to American Restoration, Leftfield Pictures has created five similar series, all of which follow the same format as Pawn Stars.