These Are The Most Expensive Superhero Costumes
Spider-Man once said that "anyone can wear the mask." That's probably the only thing most people can afford when it comes to superhero costumes. They aren't cheap! Some of your favorite suits that define the most beloved superheroes are worth an arm and a leg. There is one suit in the DC Universe that took more than a million dollars to produce. That might seem like a lot to shell out for a fictional character's outfit. However, if producers want their movie or show big, their main star has to look sensational.
The Pink Deadpool Suit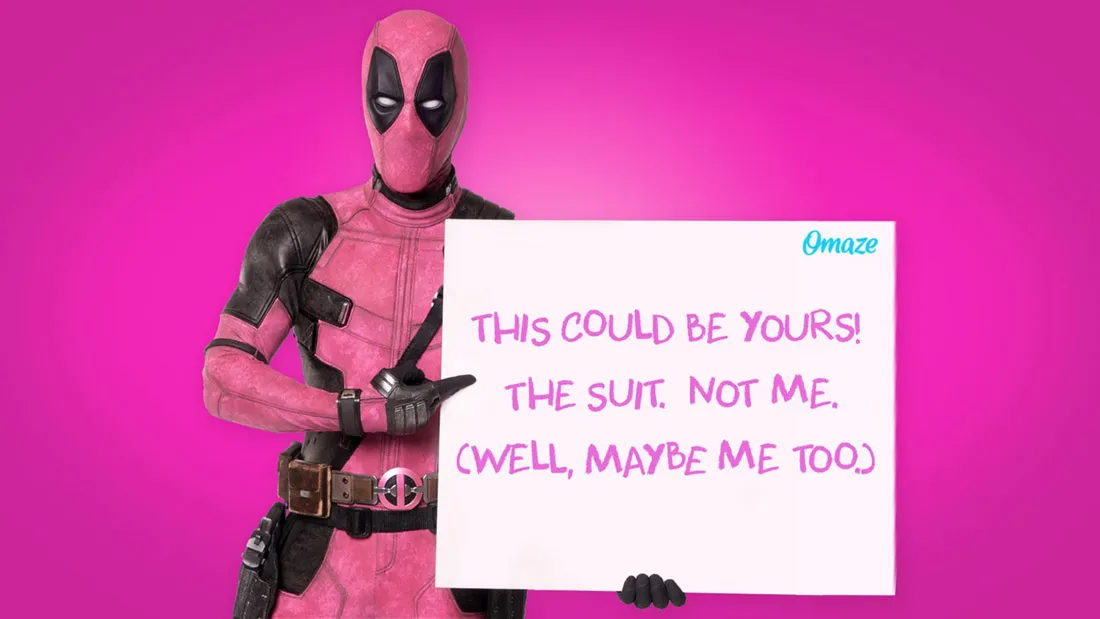 Fans of Deadpool know that the hero usually sports a red-themed outfit, not pink. Well, in 2018 Ryan Reynolds teamed up with Omaze to raffle off a pink, custom-made suit to help with breast cancer awareness. The cost to enter the raffle was only $10.
The kind folks at Omaze revealed that this custom suit ended up raising more than $500,000. That makes it easily one of the most valuable suits ever created. What a great way to bring awareness to an important cause.
How Much For The Bat-Suit?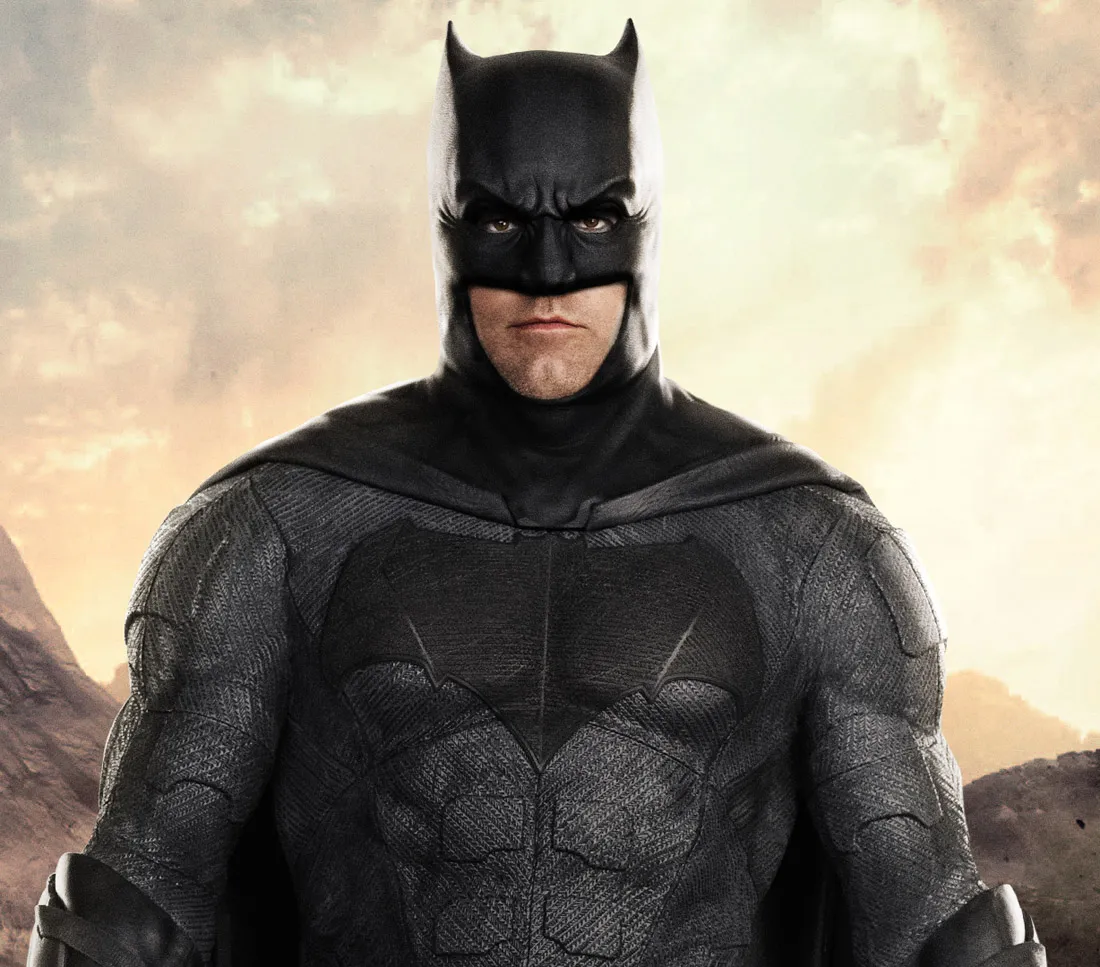 When these actors get the privilege of playing some of these iconic heroes, we'd imagine they would want to keep the costumes. Ben Affleck certainly wanted to keep the Batsuit, but once the people at Warner Bros. told him how much it would cost him, he changed his mind.
After production was over, Affleck said that he asked for the suit, but they told him it would set him back $100,000. Well, at that price your next question has to be if it comes equipped with a grappling gun and some Batarangs...
Iron Man's Original Suit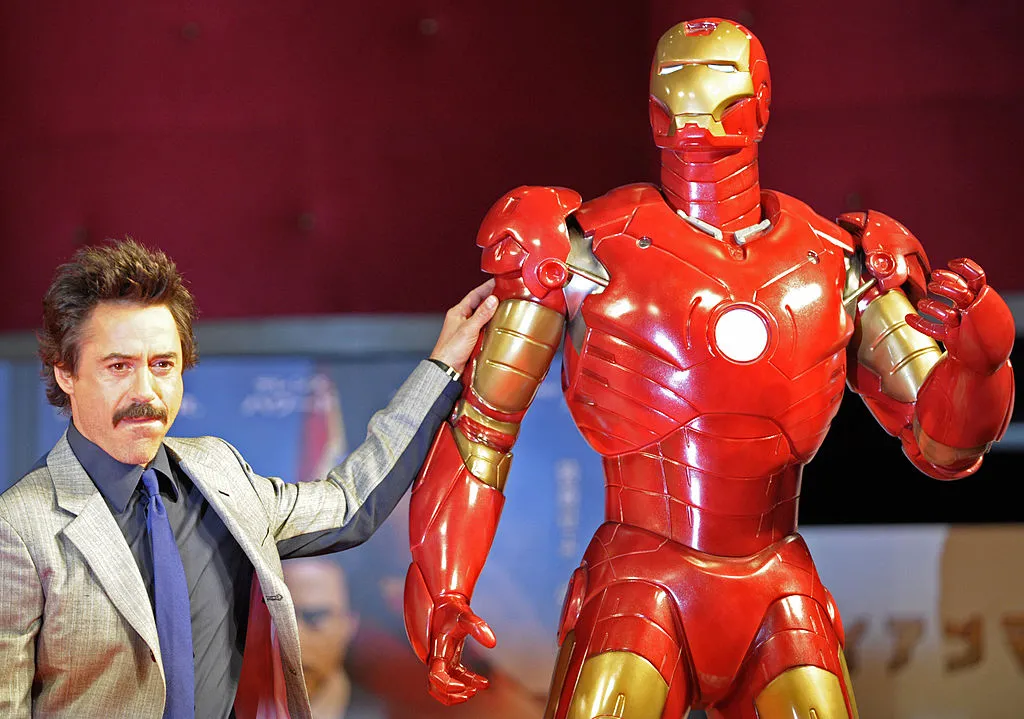 For billionaire playboy philanthropist Tony Stark, the price tag on the original Iron Man suit wouldn't be a problem. It wouldn't be too much concern for Robert Downey Jr. either. However, for your regular everyday citizen, a price tag of $325,000 is mighty steep.
Since the release of the first film, Iron Man has had many changes to his wardrobe. That must mean that it's cost way more with each film, but we aren't keeping track of all that.
How Much Would You Pay To Dress Like Superman?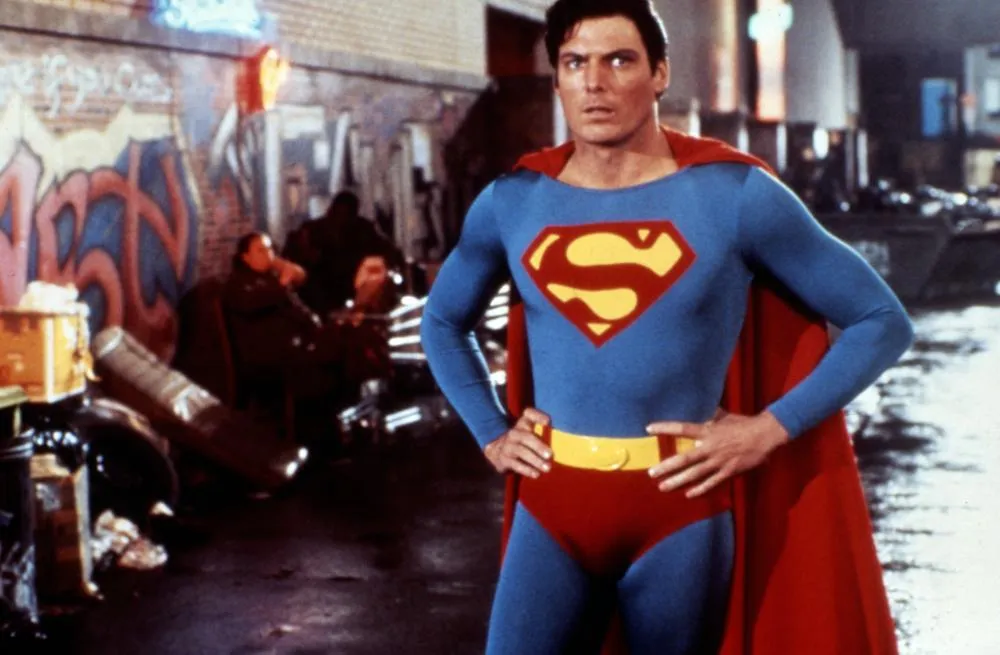 Would you have ever guessed that costumes originating from comic books would sell for such high amounts? We don't think even the writers knew that their superheroes would go on to be worth so much. What about the best-known hero there is... how much is his suit worth?
The outfit that Christopher Reeves wore in 1983's Superman III went for a cool six figures. A California based auction house called Julien's Auctions sold the super suit for $200,000. They thought it would only go for $20,000.
Big Bucks For Another Batsuit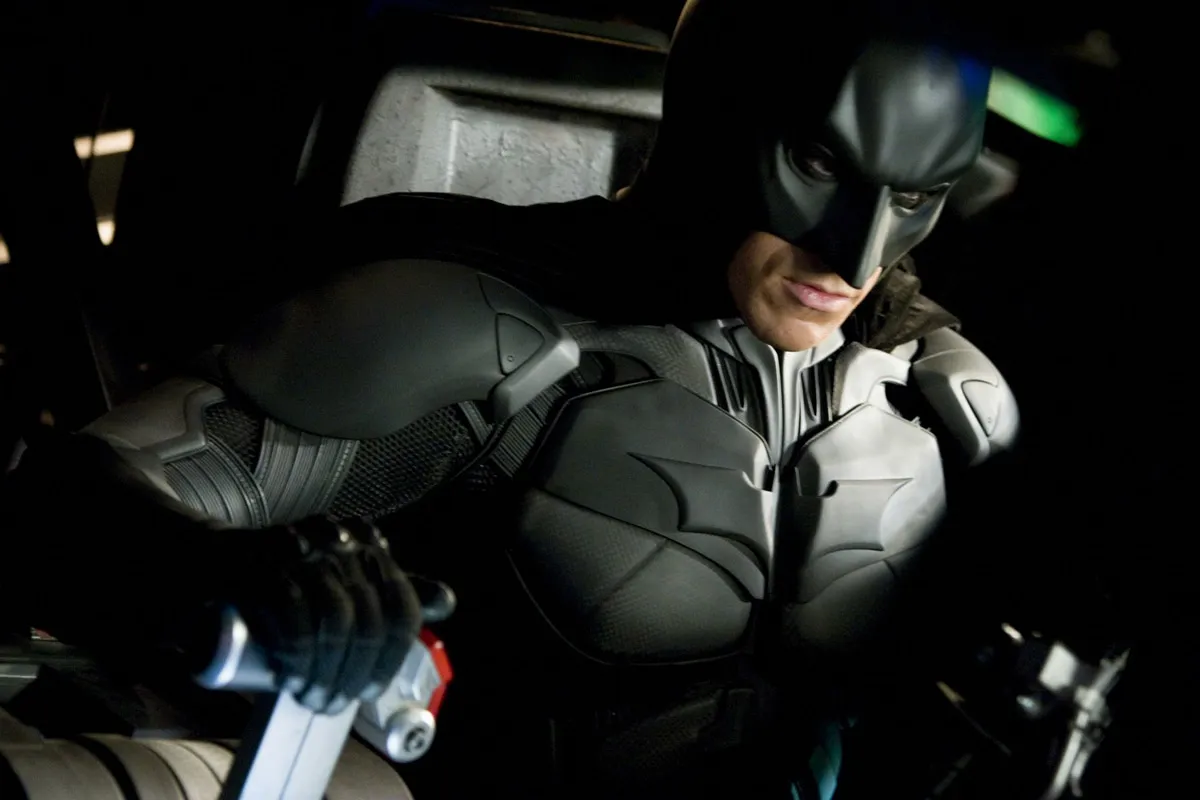 Batman is certainly one of the more popular superheroes and what it costs to own one of his suits certainly proves that. As surprising as it was that Christian Bale turned down $50 million to do a fourth installment of the Christopher Nolan Batman films, it's worth noting how much that suit is worth.
The Batsuit used in The Dark Knight Rises and The Dark Knight sold for $250,000 to a private collector. That would make this suit more valuable than the one Ben Affleck used for his Batman films.
King T'Challa's Fancy Suit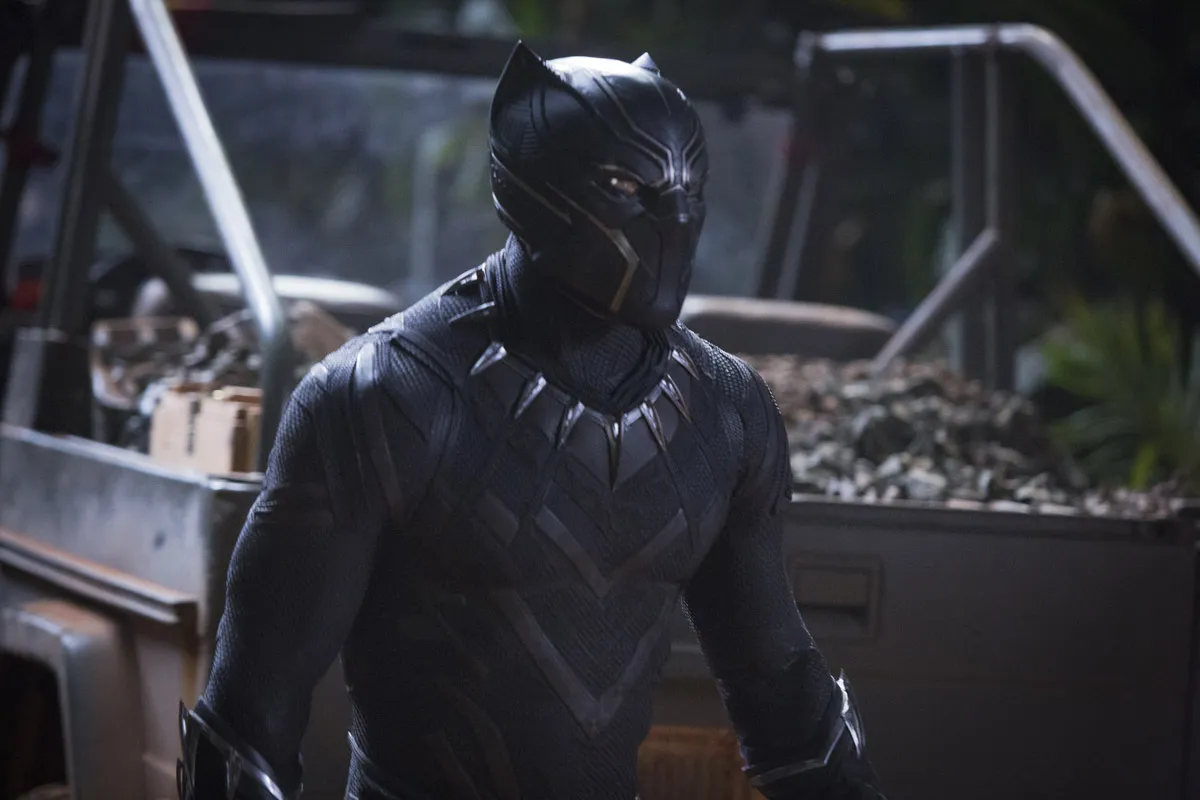 Considering that the Black Panther is probably the richest character in all of Marvel comics, it makes sense that his suit is one of the best, in terms of being combat-ready. The bullet-proof suit uses the toughest metal in the universe in the movies and uses a lot of bank account in real life.
Black Panther's costume designer revealed how much these things cost to make. "The Black Panther should have had maybe 20 costumes… But they're very expensive — one costume might cost $300,000… I think we only had six or so," Ruth Carter said.
The Man With The Bow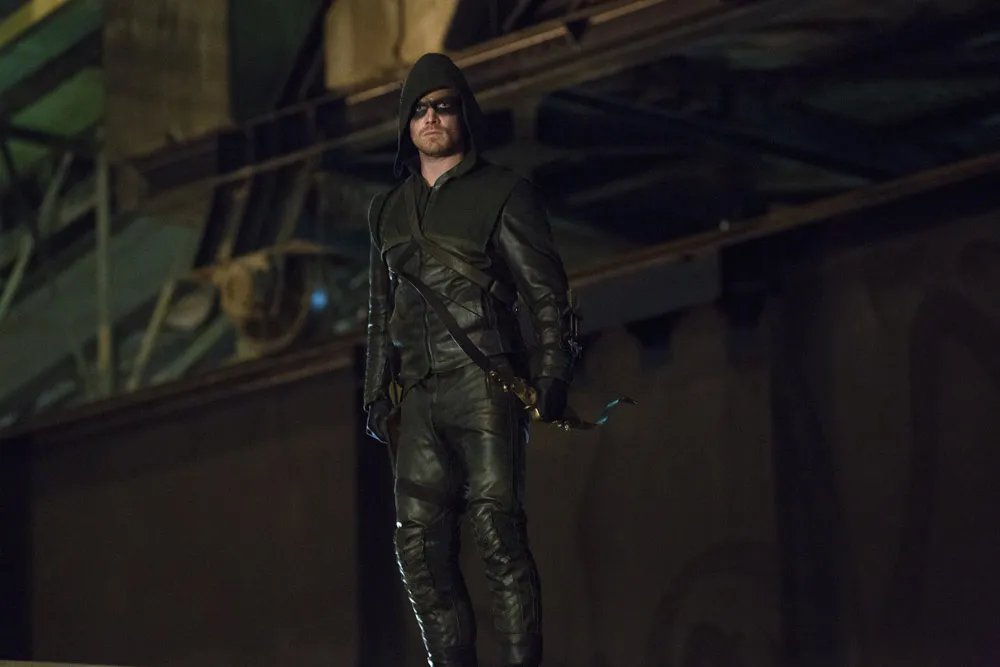 Since the DC character Arrow made his debut on TV, he's gathered a rather large audience. The DC Comics hero with a bow and arrow known simply as Arrow has a pretty sleek suit. It isn't too high tech, but it's just enough to get the job done.
As far as how much the suit costs, showrunner Marc Guggenheim shed some light on that. "I would say the Arrow costume costs us about $5,000 to make," he explained.
The First Avenger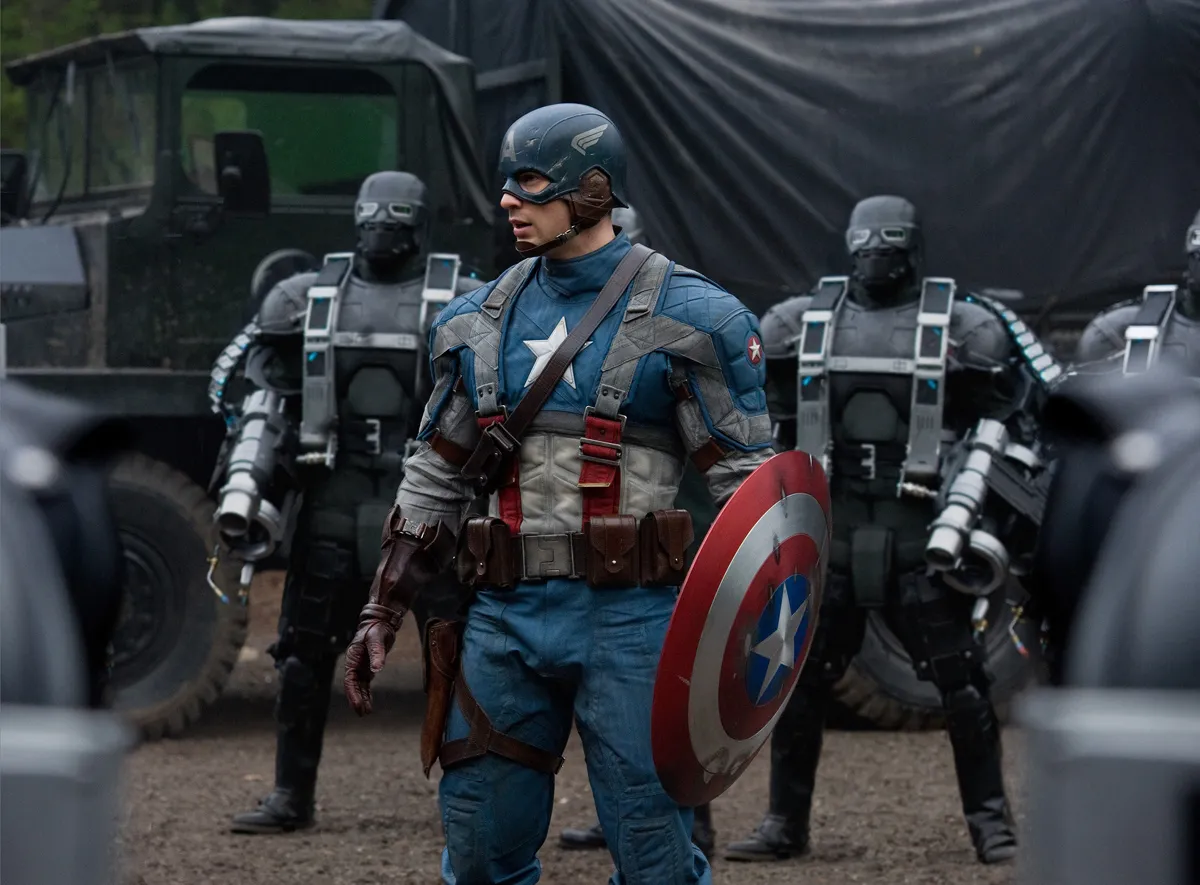 Everyone knows Captain America as the man with the shield who fights for the good of America. His superhuman strength is tough to overcome, but when he does have a huge foe to face, that's when he calls on his buddies for some help. While he's fighting crime, he's wearing some pretty expensive gear.
The original suit that Captain America wore in Captain America: The First Avenger had some high bidders chomping at the bit for it. It was finally sold for a mighty $228,000.
Shazam! How Much Did His Suit Cost?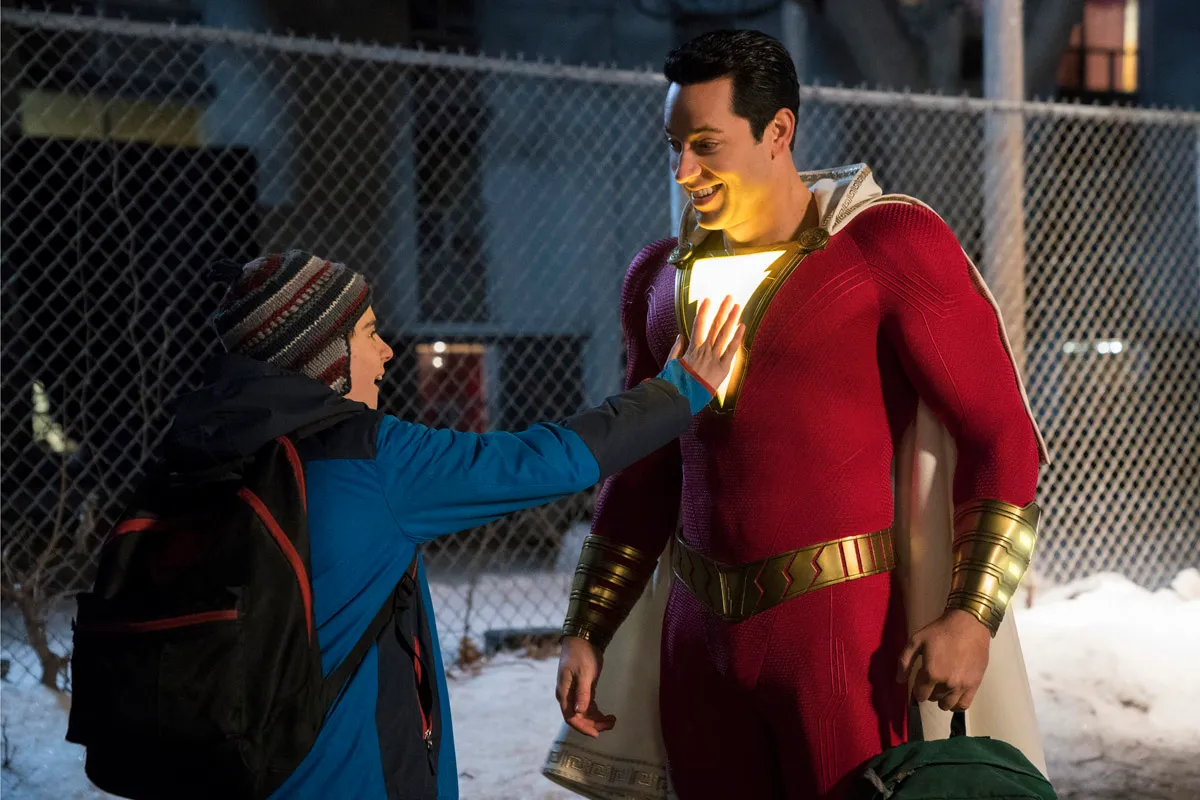 The superhero Shazam is nothing more than a kid in a man's body, with the strength of Hercules and many other amazing powers. Even in his adult form, he keeps a child-like mindset. That's the least of his problems because if he messes up his suit, his bank account will decrease significantly when replaces it.
Costume designer Leah Butler dished on how pricey this super suit really is and it isn't cheap. "Each suit costs, oh boy, upwards of a million? We have ten suits," said Butler.
Big Price For This Suit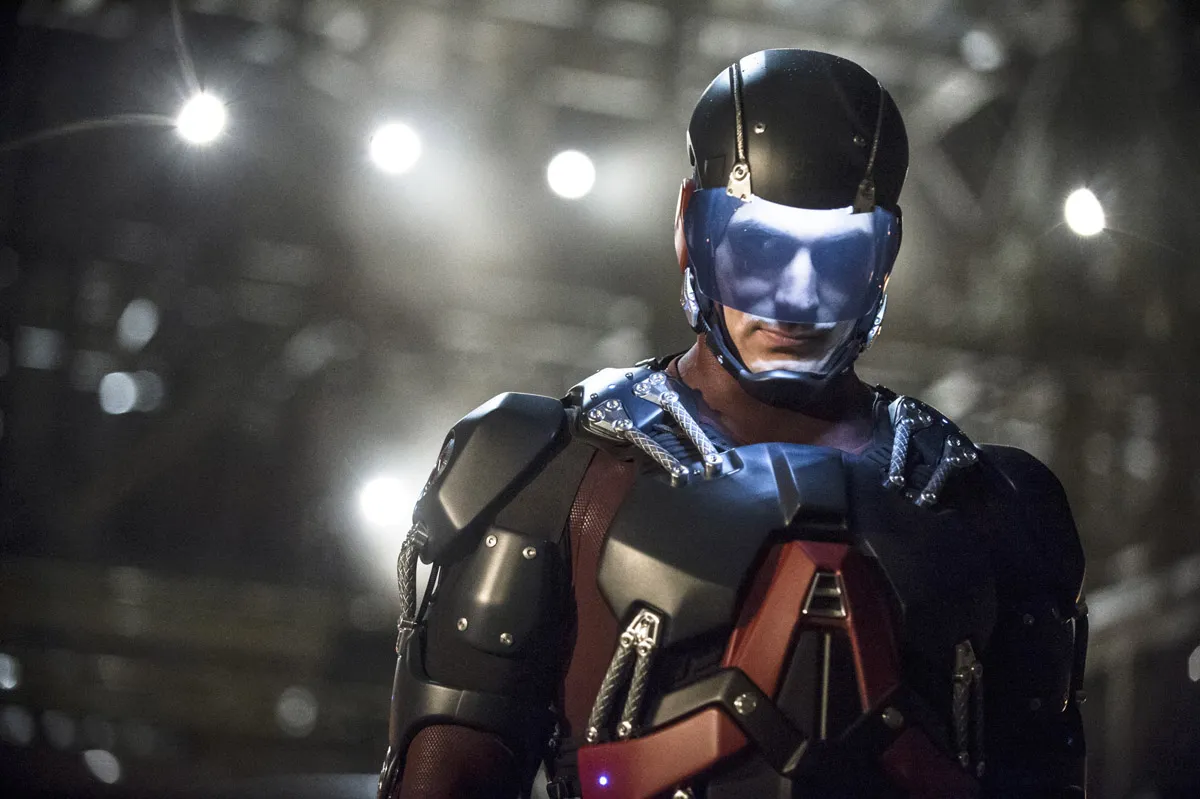 Here's another character hailing from the Arrow universe. Brandon Routh plays the role of Ray Palmer or the Atom in DC's Legends of Tomorrow. The price tag for his suit is $189,000. That brings up some concerns for the producers.
"The only challenge is how expensive his costume costs and the danger that we actually injure him doing stunts because his costume actually costs not just more than a car — more than, like, your average American home," Legends executive producer Phil Klemmer said.
A Different Type Of Iron Man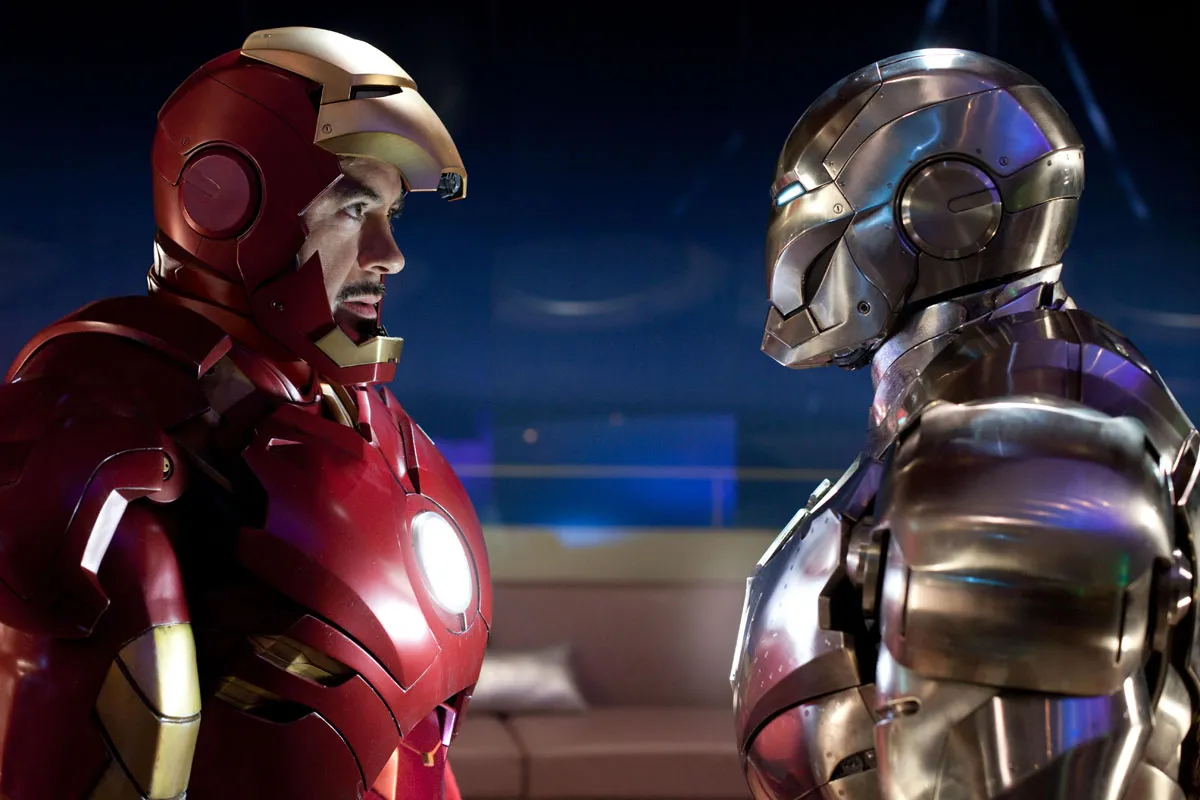 In Iron Man 2, Tony Stark started to showcase his other working suits to the world. It eventually led to character War Machine entering the Marvel Universe, played by Don Cheadle. Before Stark made a quality suit, he came up with this, the Mark II "autopsy" suit.
As you see in the picture, Robert Downey Jr. stares down his product. The armor void of any color sold at an auction for $132,000. That's way less than the original suit went for.
The Signature Mask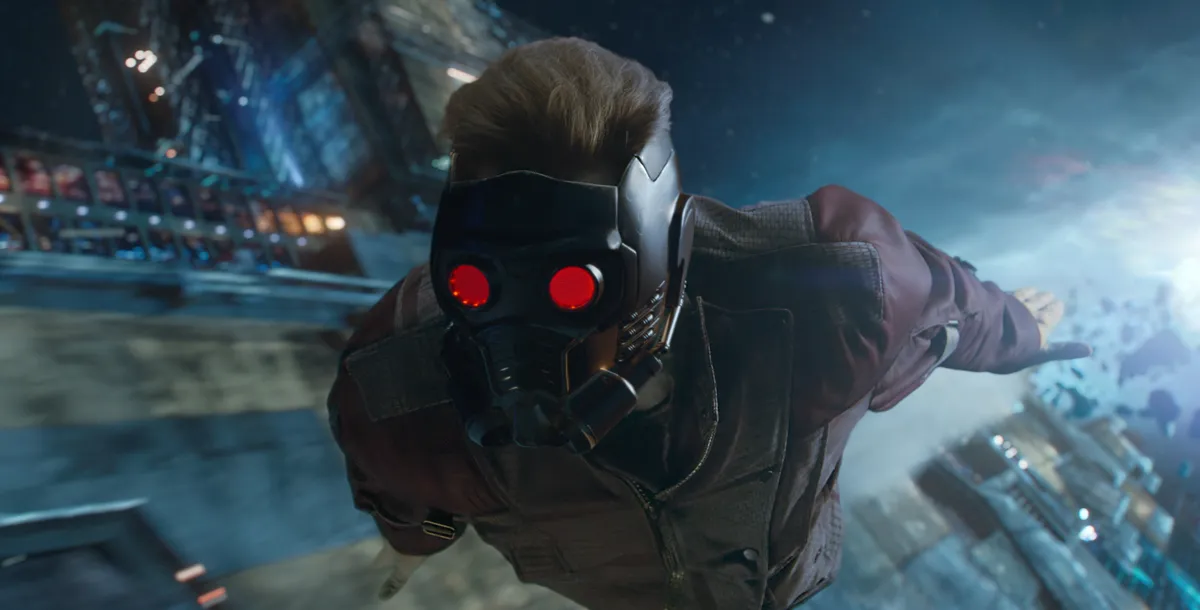 Of all the Marvel characters, Chris Pratt's Peter Quill character Star Lord looks like he stepped right out of the comics. His appearance is as authentic as it gets. Everything he wears personifies who he is, and the trademark mask with the glowing red eyes is the icing on the cake.
According to TMZ, the mask sold for $160,000 at an auction in the United Kingdom. That much for one piece of the suit?! What about his leather jacket?
A Simple Suit Shouldn't Cost Too Much, Right?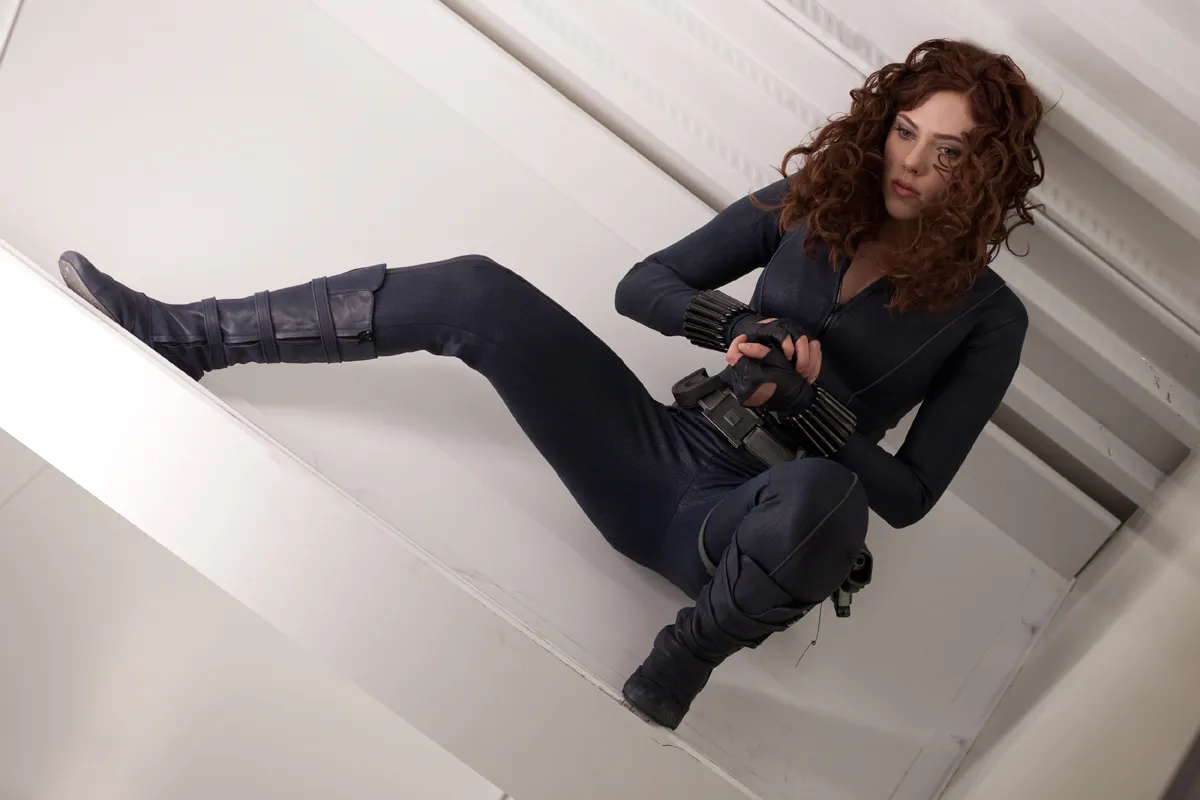 Iron Man 2 introduced a lot of fan-favorite characters. We mentioned War Machine earlier, but the film also gave us Scarlett Johansson's agent, Black Widow. The super spy is an expert at combat and pretty much anything you would see Tom Cruise do in the Mission Impossible movies.
She donned a skintight black bodysuit which was a "S.H.I.E.L.D. uniform." That same uniform was put up for auction and reportedly went for $8,000. It's not a bad price to pay if you want to feel like an Avenger.
Cat Got Your Tongue?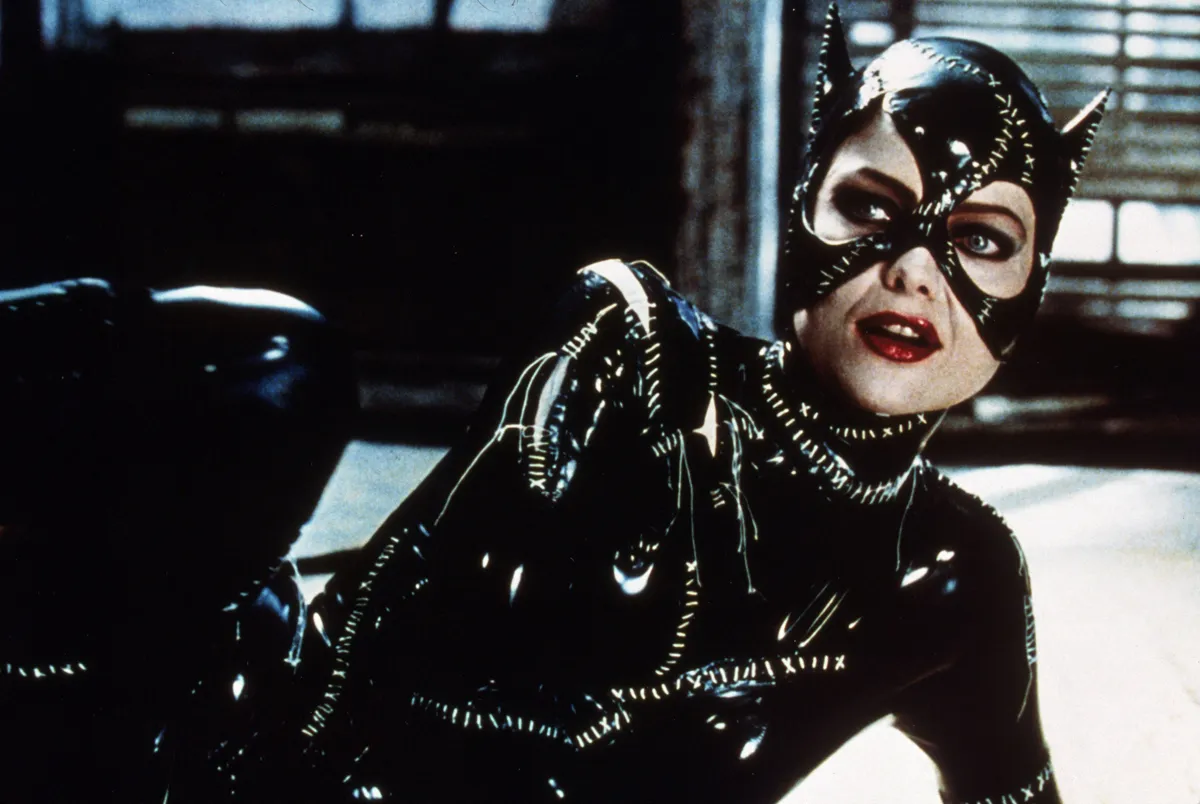 Many people loved 1992's Batman Returns. It did amazing at the box office, but Michelle Pfeiffer wasn't too fond of her wardrobe. "They had to powder me down, help me inside and then vacuum-pack the suit," she said. "The face mask was smashing my face and choking me."
Still, that didn't stop people from bidding pretty high for the suit at an auction put on by Profiles in History. The tight spandex went for a nice $8,260.
Live-Action Gatchaman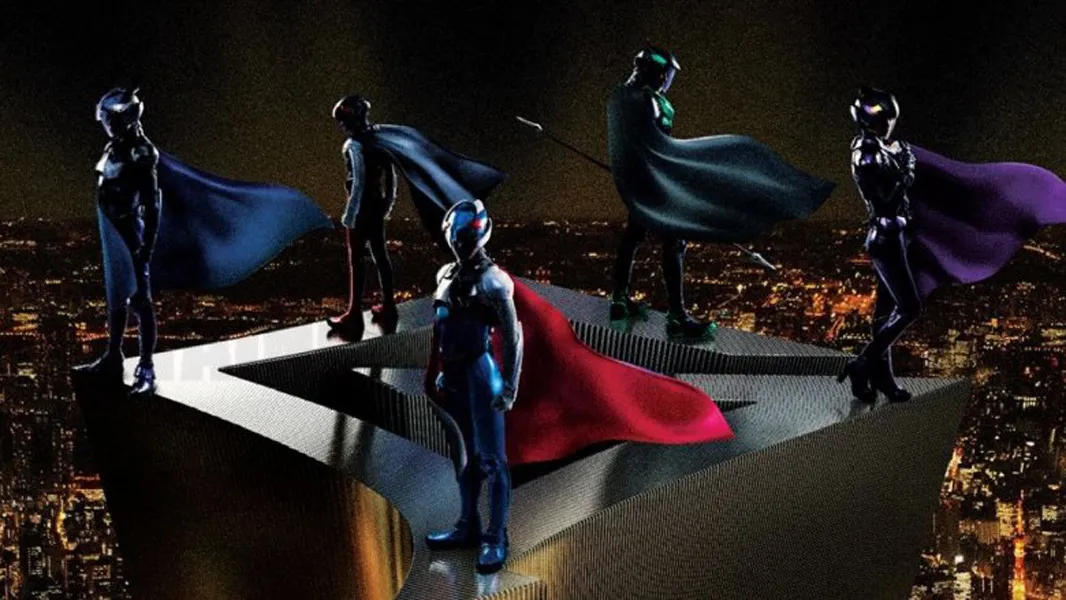 It's not often that anime makes the transition into live-action films on the big screen. The fear of backlash and characters not getting their proper portrayal is always a cause for concern. However, in 2013, Gatchaman bit the bullet and went live-action.
These characters needed their own "G-suit" to showcase their powers so that's what they got. Those suits reportedly took about a year to make and cost $40,000 each. With five characters, that totals to around $200,000.
The Mighty Thor
Chris Hemsworth has the pleasure of playing Thor, the God of Thunder, in the Marvel Cinematic Universe. He's one of the most powerful Avengers and has popular evil brother by the name of Loki. One of the most essential pieces to his suit is his hammer.
Thor's hammer causes mass destruction and in pretty much every case, he's the only one who can wield it. The asking price for this godly instrument is over $5,000.
Jessica Keeps It Simple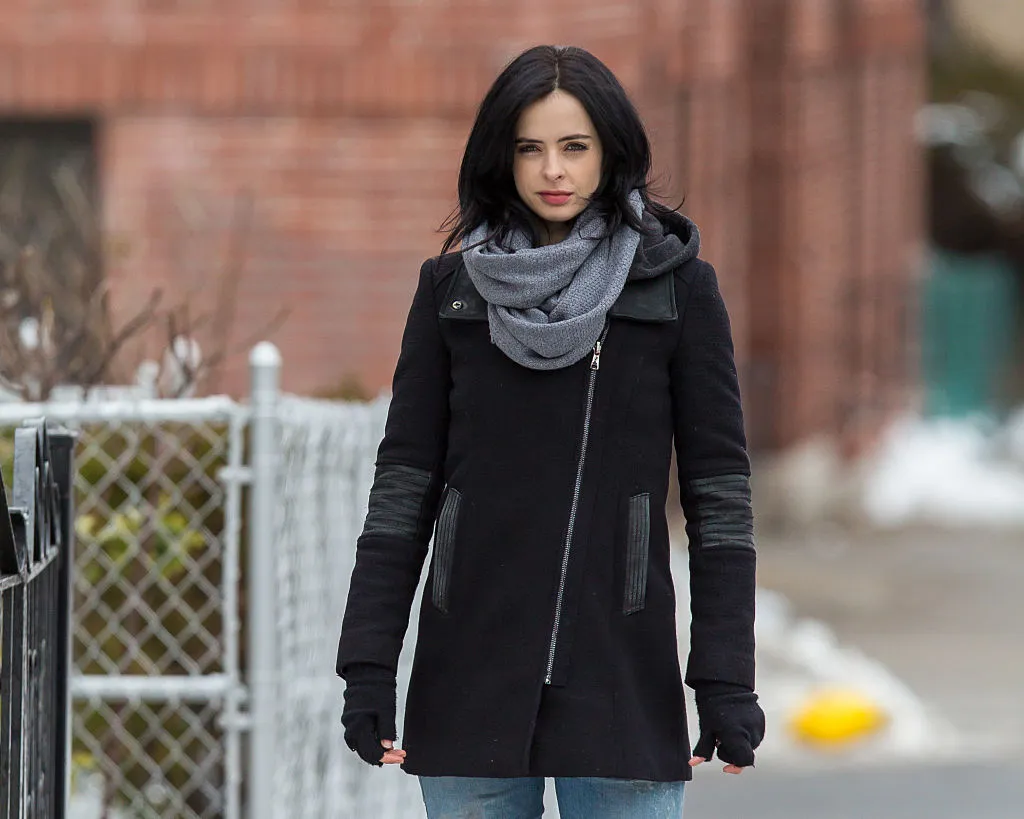 Netflix was the home base for Jessica Jones and a few other Marvel characters before the subscription-based streaming service canceled all Disney affiliate original shows. Jones is a superhero who doesn't need crazy complex suits.
Jones has superhuman strength, can fly, and she is able to block mind control. She does all of this in regular clothing. Producers were probably thrilled when they didn't have to spend thousands on her wardrobe. All she needs is some nice threads from the local Old Navy. If they'd actually bought her attire there for the whole season, it shouldn't have cost more than $3,000.
Expensive... Hair?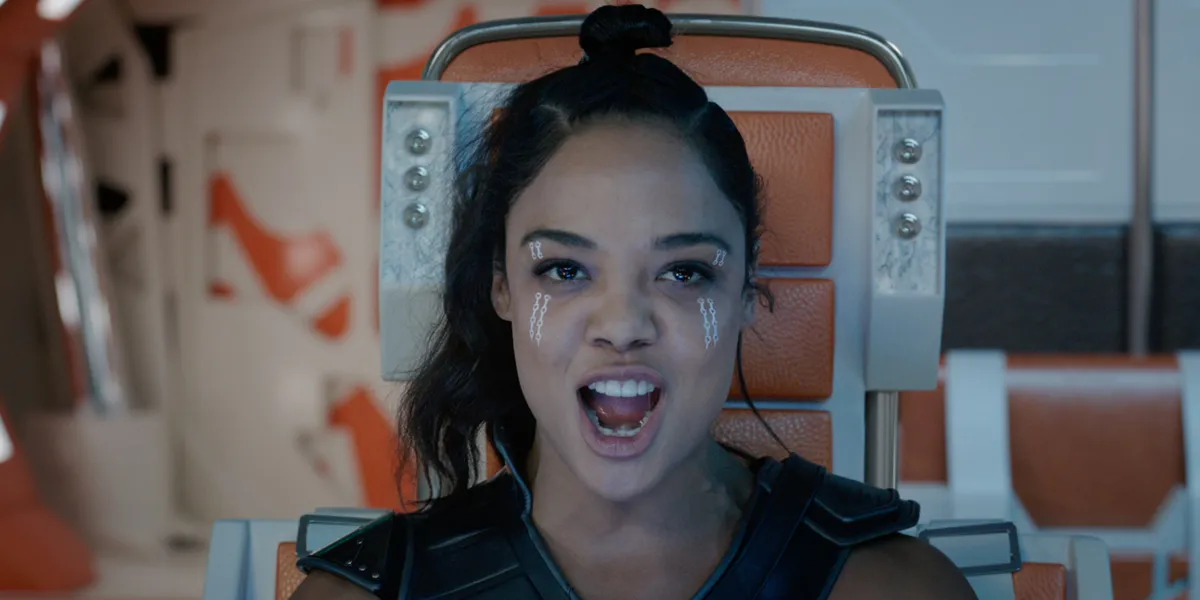 Actress Tessa Thompson burst into the Marvel Cinematic Universe as the beer-chugging and fierce character Valkyrie. She appeared alongside Thor as the pair took audiences by surprise with their godly powers. After Thor: Ragnarok completed filming, Thompson went on to film another role for a different film, but reshoots for Ragnarok loomed.
For the other part she was shooting, she had to dye her "unicorn hair" to fulfill the unique look. When it was time to shoot again for Thor, Thompson had to match her previous appearance. Disney purchase her a $10,000 wig.
Those Are Some Sharp Claws You Have There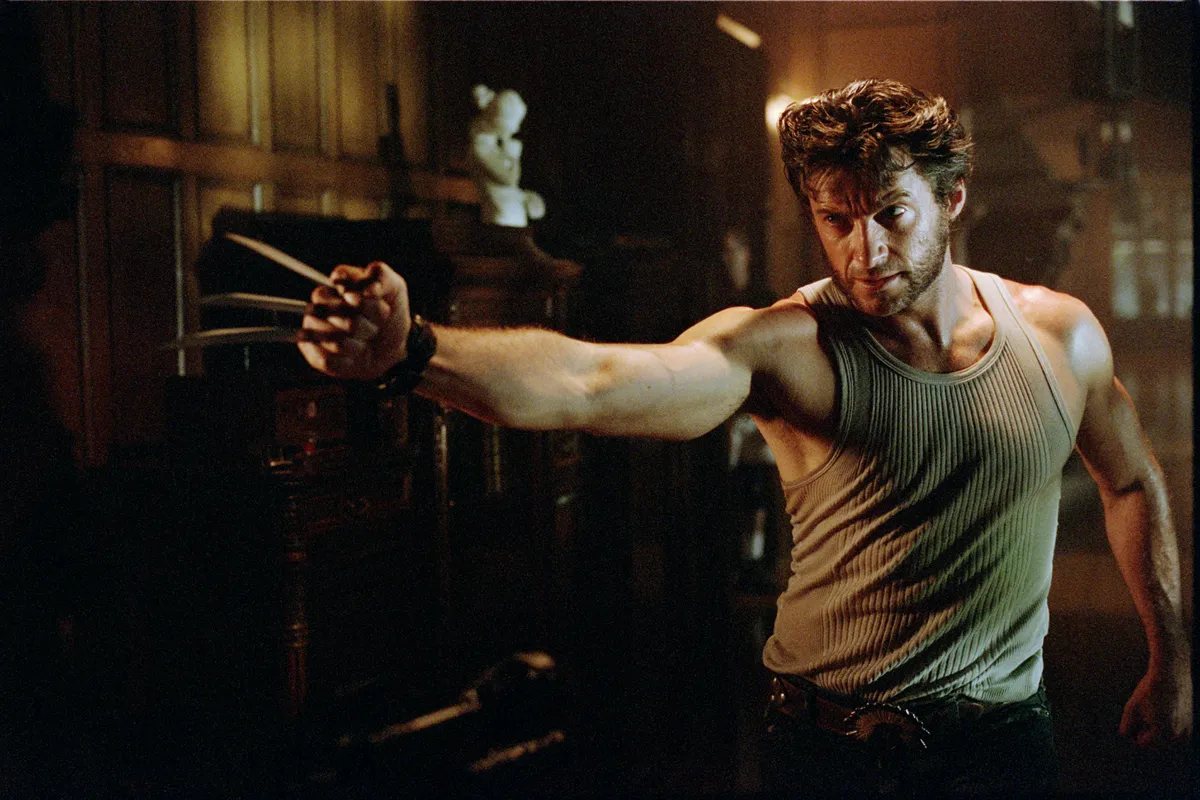 Before he even made his way to the big screen in movies like X-Men, Wolverine was already one of the most popular superheroes to exist. Given the power to regenerate from practically anything thanks to an artificial metal put inside of him, the metal also allowed him to wield claws.
Wolverine can slice through pretty much anything. Mix that with his tough demeanor and you have yourself a hardcore fan-favorite. How much do the claws cost? They're about $40,250.
The Blind Warrior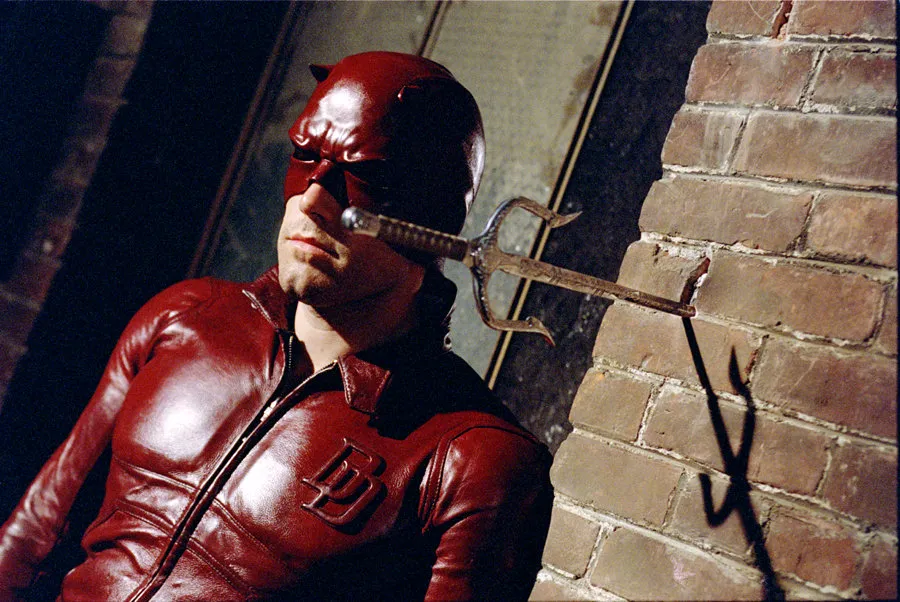 Before Netflix gave fans the amazing series Daredevil, Marvel Entertainment tried to feed fans a movie featuring Ben Affleck as the blind warrior back in 2003. Daredevil, or Matt Murdock, wears a blood red leather costume and in 2008, Profiles in History sold it at auction.
The suit included a leather jacket, matching leather trousers and boots, gloves, leather cowl, and a belt with a holster for the weapons. The price the suit went for was a nice $57,500.