Come On Down! Behind-the-Scenes Secrets Of The Price Is Right
Check out little-known behind-the-scenes drama, from lawsuits against Bob Barker to feuds between Barker's Beauties and other onset mishaps. Here's everything you ever wanted to know about The Price is Right!
Bob And The Love Of His Life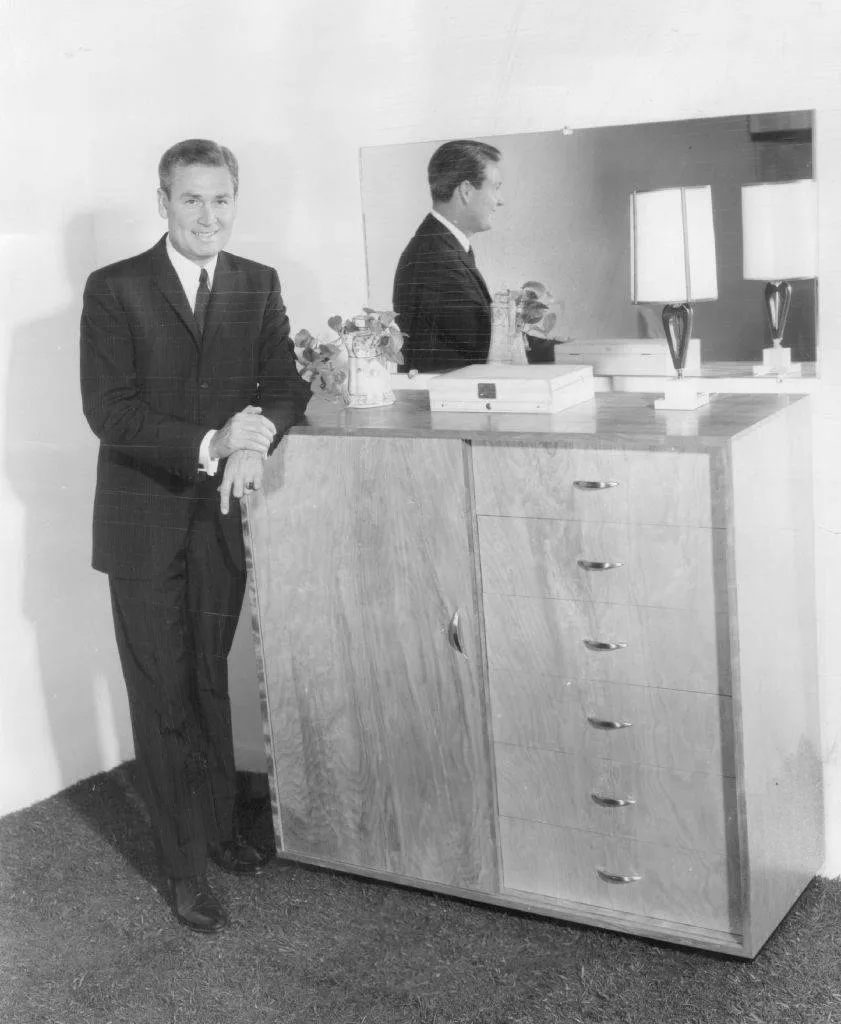 Did you know that Bob Barker and his wife were high school sweethearts? Bob and Dorothy Jo or "DJ" first met at Central High School in Springfield Missouri. Bob's family had just moved to town when he was a 15-year-old junior in high school. Their first date was at an Ella Fitzgerald concert. After high school, Bob went on to become a pilot in the Navy.
On one of his early leaves, he returned home and the two sweethearts eloped on January 12, 1945, in St. Louis. Bob commented on their long marriage saying, "We fell in love as kids, and we stayed in love." The two were married for 36 years until DJ died of lung cancer. They never had any children, and Bob never remarried. Years later he entered into a serious relationship with Nancy Burnett who is an animal right's activist.
Bob Barker: A Fan Of Fixing Pets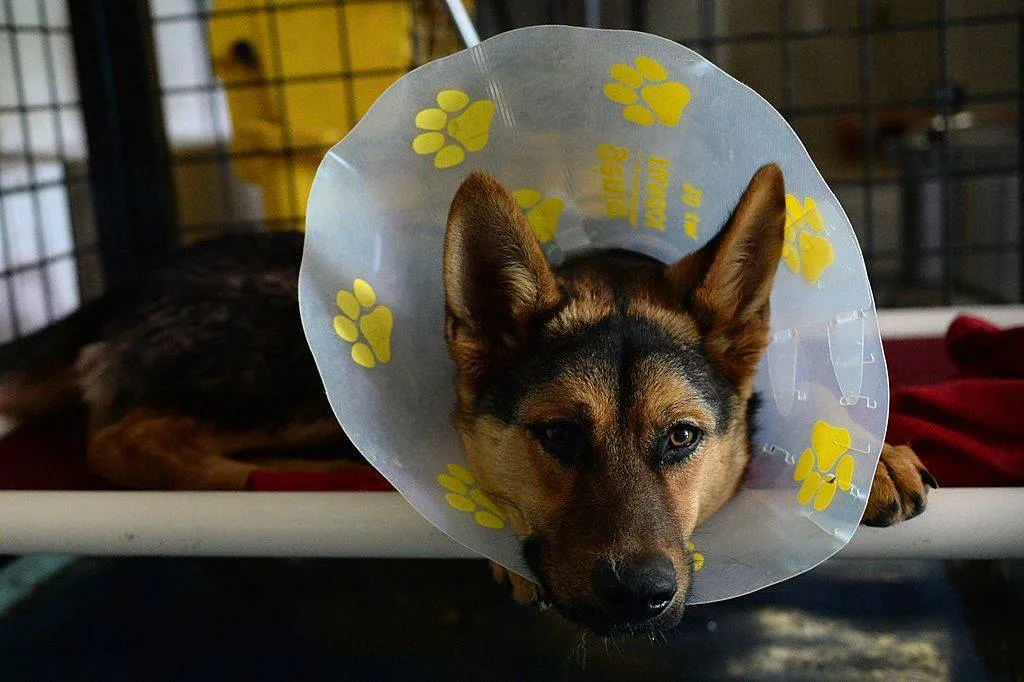 You'll probably remember that Bob Barker always ended every show by saying, "Have your pets spayed or neutered". The tradition started back in the 1980s and has been continued on by the new host Drew Carey. While hosting the Miss USA competition back in 1987, he found out that the contestants were planning to wear fur. Bob was appalled and threatened to quit the show if they didn't wear fake fur instead. The threat worked and the girls ended up wearing fake fur.
Bob remained committed to animal rights and after retiring he even donated $2.5 million to renovate a building in Los Angeles which was to become PETA's headquarters. Bob has spoken of his hopes for animals in the future where people would be astounded at some of the modern-day practices involving animals. He said he hopes one day people will ask, "They were still cutting up animals in laboratories? They had animals doing tricks in circuses?" Bob also donated a separate $1 million to Columbia Law School specifically for the study of animal rights.
Gray Hair Don't Care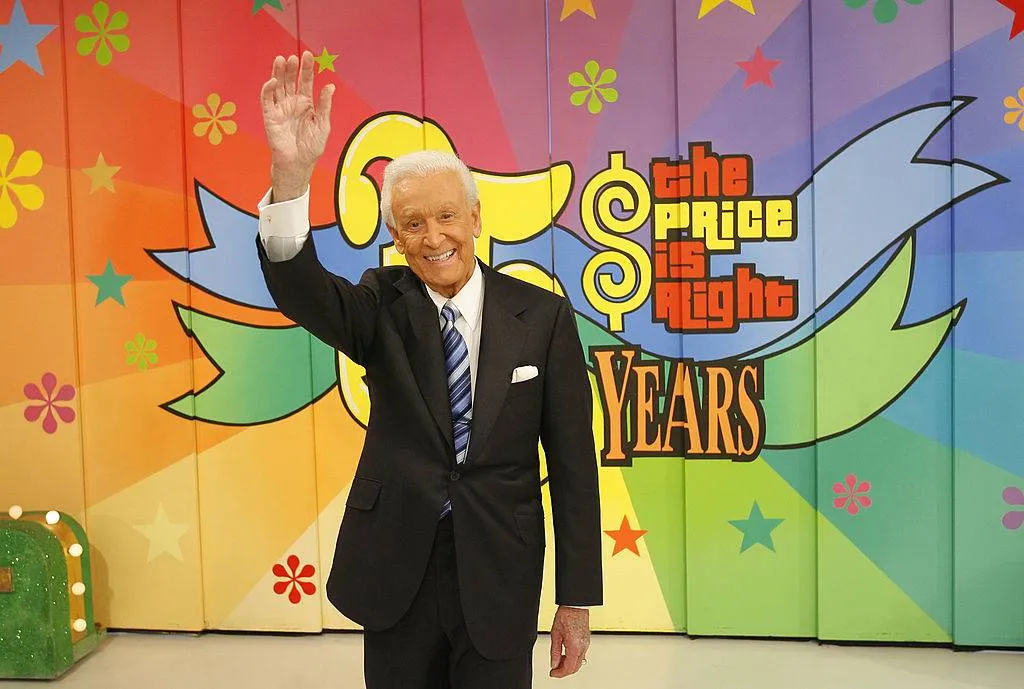 Bob Barker became pretty well known for his beautiful head of silver hair. His hair color literally changed overnight in 1987. Apparently, he received the "Okay" from the higher-ups to stop dyeing his hair. Even though this was in the late 1980s it was a new thing for a host to have gray hair as all of the others dyed their hair.
Bob Barker spoke to The Los Angeles Times about his well-known locks. Bob said, "I was prematurely gray; I began to gray at my temples, and I guess it could be that technology at that time was not what it is today, but I didn't look good. It looked like I had no hair at my temples, so they suggested I tint it."
Bob Morphs Into A Silver Fox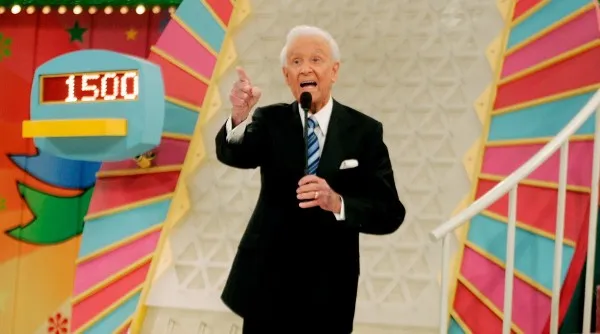 When Bob went on a vacation in 1987 he gave his mane a break and stopped tinting it. Apparently, people loved the silver and couldn't stop complimenting him. So he kept his gray hair. The show had been taped before his vacation and when he came back it looked like it turned gray overnight.
He said, "We taped ahead. So let's say on the Wednesday show I had dark hair, but when we taped the next show I had gray hair, and that show aired on Thursday. I got a letter from a fellow who said, 'Bob, you must have had one hell of a night.'"
Janice Pennington's Injury
Janice Pennington worked as a Barker's Beauty on The Price is Right for over 29 years. In 1988, Janice suffered a horrifying on-set injury. While on stage, a camera somehow accidentally hit her and knocked her into "contestants' row." Back in the 1980s cameras were pretty massive, so it's easy to see how this could happen.
Janice was unconscious and taken to the hospital. She ended up having to undergo two surgeries and was later left with one of her shoulders an inch shorter than the other. She also sustained scars from the surgery, and because of this was no longer allowed to wear swimsuits on air. Janice was let go from the show in 2000. She later said she believed she was actually let go because she gave a deposition in Holly Hallstrom's wrongful termination suit against Bob Barker.
Bob Barker's Achievements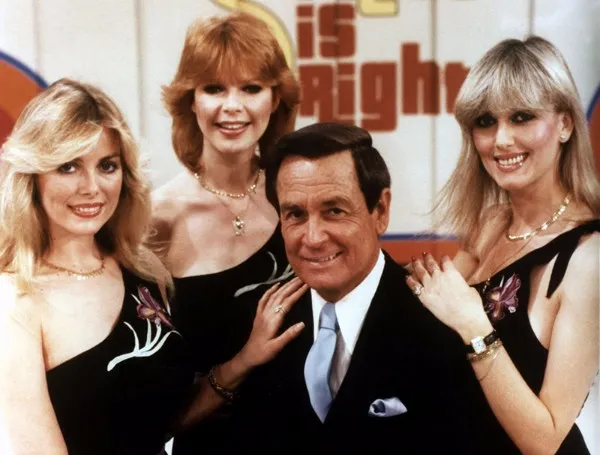 Bob Barker's claim to fame is certainly his long career as host of The Price Is Right. He first began hosting the show in 1972 until his retirement in 2007. Bob hosted the show for 35 long years. His tenure as host was marked with a huge number of professional achievements including several Daytime Emmys, a Lifetime Achievement Award, and various other awards over the years.
He was known for always presenting an extremely professional personality on screen and known to not be too animated but also not aloof and friendly with audiences. Bob wasn't the only one affiliated the show to win awards for his efforts. Director Bart Eskander also won a Daytime Emmy for Outstanding Direction of a Game Show. Producer Roger Dobkowitz was recognized with a Daytime Emmy and was also acknowledged for developing the style of game show that we still see on air today.
A Contestant's Fashion Faux Pas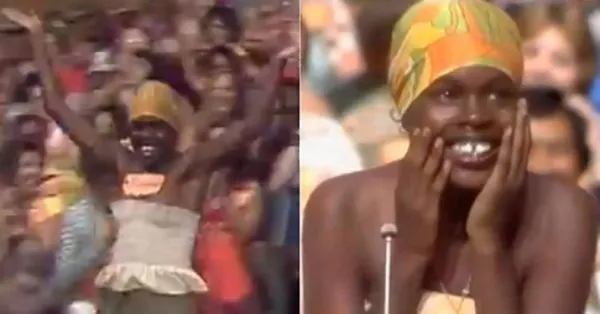 Back in 1977, one crazy blooper took place on the show which was quite scandalous at the time. In the middle of a The Price Is Right episode, a contestant named Yolanda gave the audience and viewers at home quite a show. Yolanda was lucky enough to be told to "come on down" but when she excitedly bounded down the stairs her tube top slipped down. She ended up revealing a bit more than is appropriate for The Price Is Right.
Bob Barker later spoke to Larry King about the incident saying, "She began jumping up and down and out they came." He also said that it was "the most talked about single incident in the history of the show." Bob, of course, had to make a snarky quip as Yolanda finally made her way all the way down to stage saying "I've never had a welcome like this."
Getting Through The Game
The Price is Right episodes were originally 30 minutes long. There were also fewer games than what the modern show consists of; back then, contestants only played three pricing games. From there, the two with the highest winnings went to the "showcase" segment of the show. Since 1975, the show has been one hour long. There are also double the pricing games, with six being used in the new version and of course the new and improved "Showcase Showdown".
Can you imagine the show taking place without contestants spinning the large wheel? The point of the wheel is to get to the Showdown and you have to try to get the closest to $1.00 without going over. There are also additional incentives for those contestants who are lucky enough to spin exactly $1.00 on the first try, including $1,000 extra and a bonus spin for extra cash!
Unable To Pay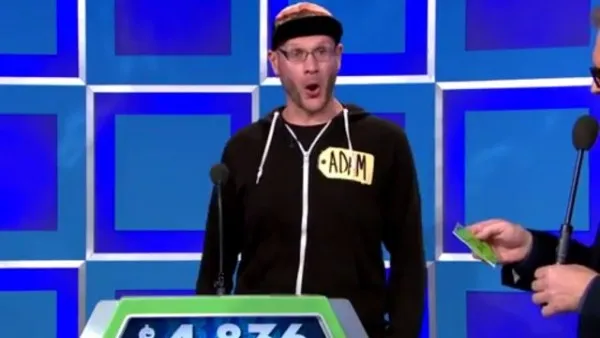 Because of taxation on prizes, many winning contestants are not able to keep their winnings. At one point, ABC News even did a segment regarding the taxes. One man who was interviewed said that he won $57,000 in prizes but was expected to pay almost $20,000 in taxes.
Current executive producer Mike Richards spoke to The New York Times and said the show sends a letter to all winning contestants informing them of the cost of taxes before they can receive their prizes. He also claimed that since he began the position in 2008, all Showcase Showdown winners did collect their prizes and pay their taxes. However, this is certainly not the only unsavory information that has come out about the show!
Legal Drama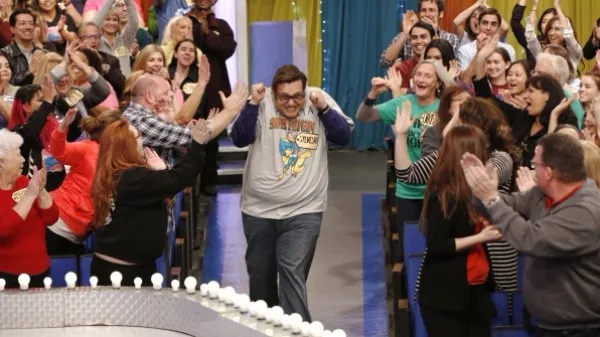 The Price is Right, and in particular host Bob Barker, seems to have been a magnet for lawsuits over the years. Often the cases have dealt with various accusations of discrimination, sexual harassment, and wrongful termination. One such occurrence involved former Barker's Beauty Brandi Cochran. She sued the show and claimed she was wrongfully terminated after getting pregnant and going on maternity leave. When she came back, producers told her she no longer had a job there. She ended up being awarded $777,000 by a Los Angeles jury after they agreed with her complaints.
One instance that didn't have to do with employees or discrimination took place when a contestant got injured on the set. While trying to "come on down", contestant Michael Lerner tripped while attempting to make his way to Contestants Row. Poor Michael ended up tearing his Achilles tendon and also suffered a herniated disk. He ended up suing the show after he claimed that it was an audience member's folding chair that caused him to trip.
Taxation Problems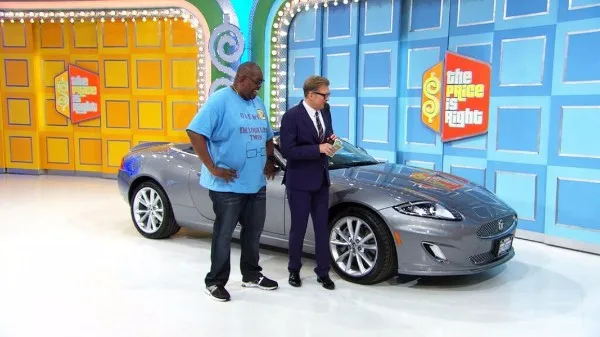 A little-known fact about the show (and many other game shows for that matter) is that winners have to pay taxes on whatever it is they win. This might be hard for some people to do, especially if they win some of the bigger prizes like a new car.
If you are one of the lucky ones who has won a prize, after leaving the show you are expected to file a return in the state of California. The prizes are considered income and thus you have to pay taxes to the state as though you paid the full retail value of the product. It certainly sounds like in the world of game shows, things are not always as they appear.
Wreckin' Rachel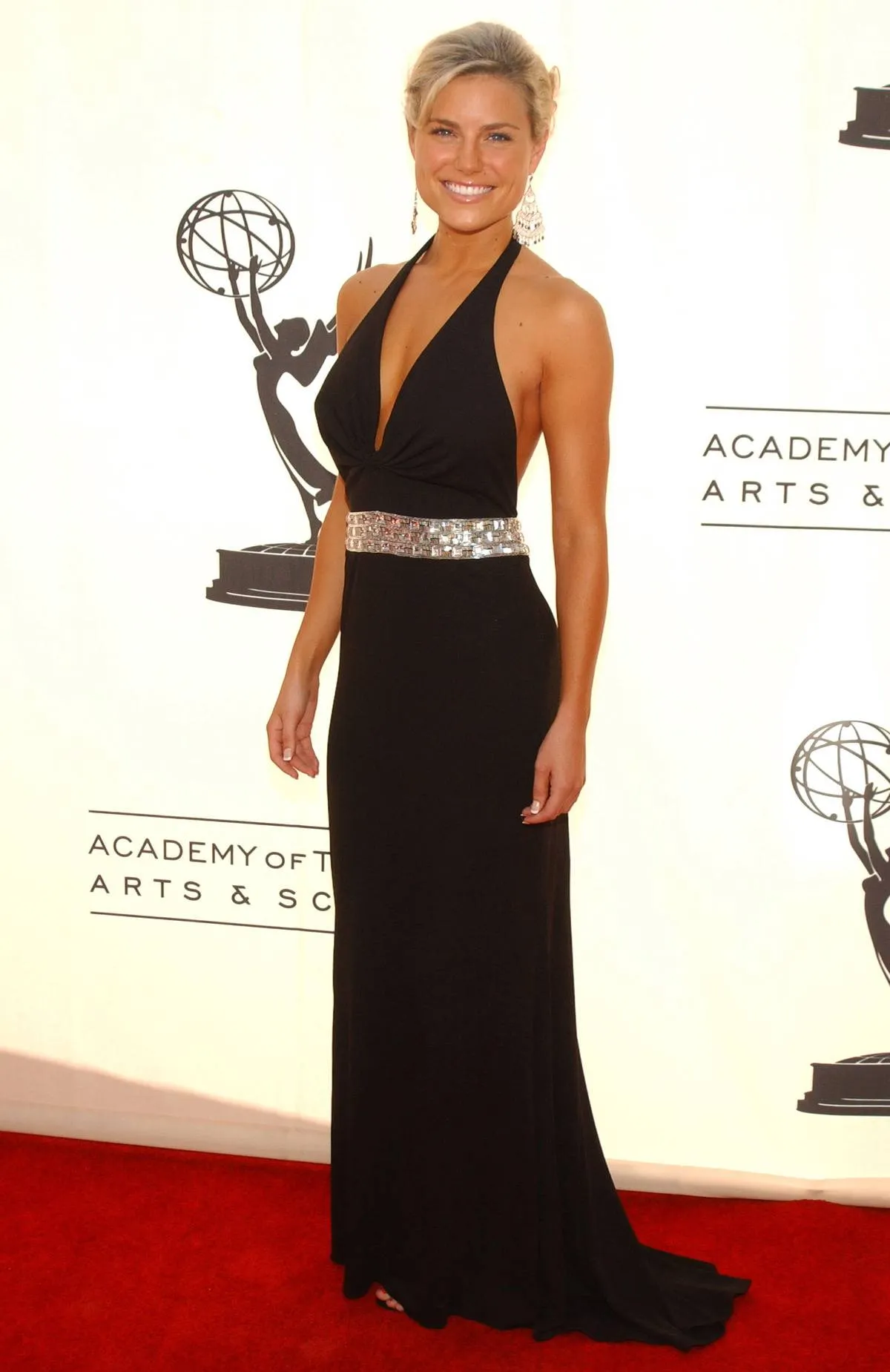 Rachel Reynolds is a Barker's Beauty who had quite an accident on camera. Rachel first started working on the show during Season 31 in 2002. Several years later she had one of the best known on air accidents. In 2004, while moving a vehicle during the game Lucky Seven, she accidentally crashed the vehicle!
Okay, so it wasn't a massive accident but she still managed to crash the bumper right into door number three. (As Bob noted on air, she wasn't the first model to crash a car on set. That honor went to Janice Pennington.) Rachel is also a very successful cover model in her own right. She modeled for VENUS swimwear and has also been a cover girl for the Fitness RX magazine an astounding six times!
Manuela Arbelaez's Super Expensive Oops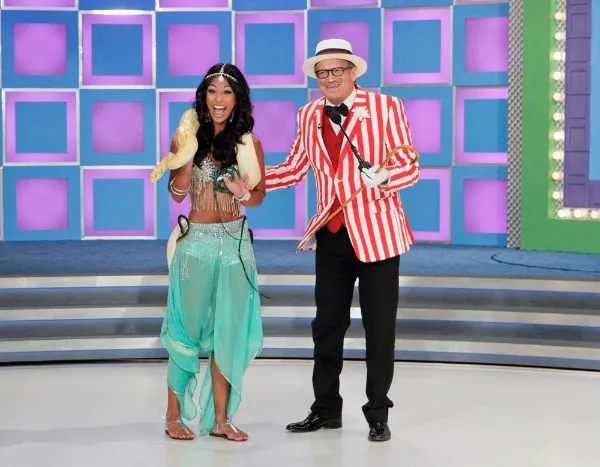 One gorgeous The Price is Right model made quite a pricey mistaken during an episode. Model Manuela Arbelaez, unfortunately, made the most expensive mistake ever throughout the history of the whole show. She accidentally gave away the price of a new car while playing one of the show's many games. While revealing prices during the game Five Price Tags, Manuela said she lost her train of thought and unwittingly gave the answer away.
During the game, the contestant has to guess the vehicle's correct price from five different price tags. The contestant had picked one tag and it was wrong, and Manuela removed the tag and then went on to accidentally remove the tag that had the winning price of $21,960 price tag. Luckily for her, Drew Carey was the host. Manuela said she was sure she would lose her job but the producers kept her on board. She said, "It's amazing how people reacted," she said. "It's been very positive. Everyone has been so nice and supportive."
Hard To Price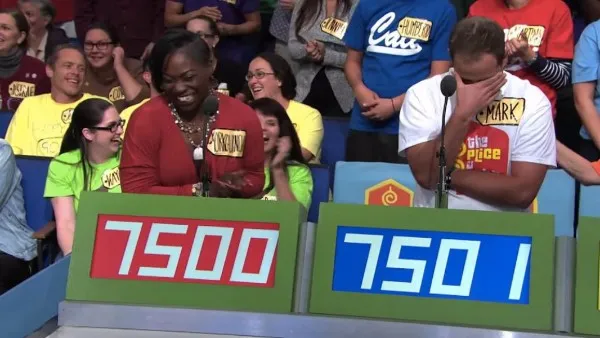 The show always opens with one prize that all four contestants that get to "come on down" bid on. Their bids determine who will move on to the game section. Executive producer Mike Richards spoke at length to Buzzfeed and listed the amount of the prizes, saying "Those can [run] from $500 to $3,000. And then we build in the rest of the prizes."
Of course when they bid they aren't actually attempting to win the product -- which can be everything from say a canned food to a hair dryer -- rather they are just trying to get to the next level. Mike Richards continued, "That's all set up by a game producer who literally goes, 'Hey, we want to put the peas here because they're 69 cents, and this is how the game will play.' Basically, producers are trying to knock some people out of the game with hard to price items." This isn't the only difficult thing going on behind the scenes of the show!
Why Dian Parkinson Left The Show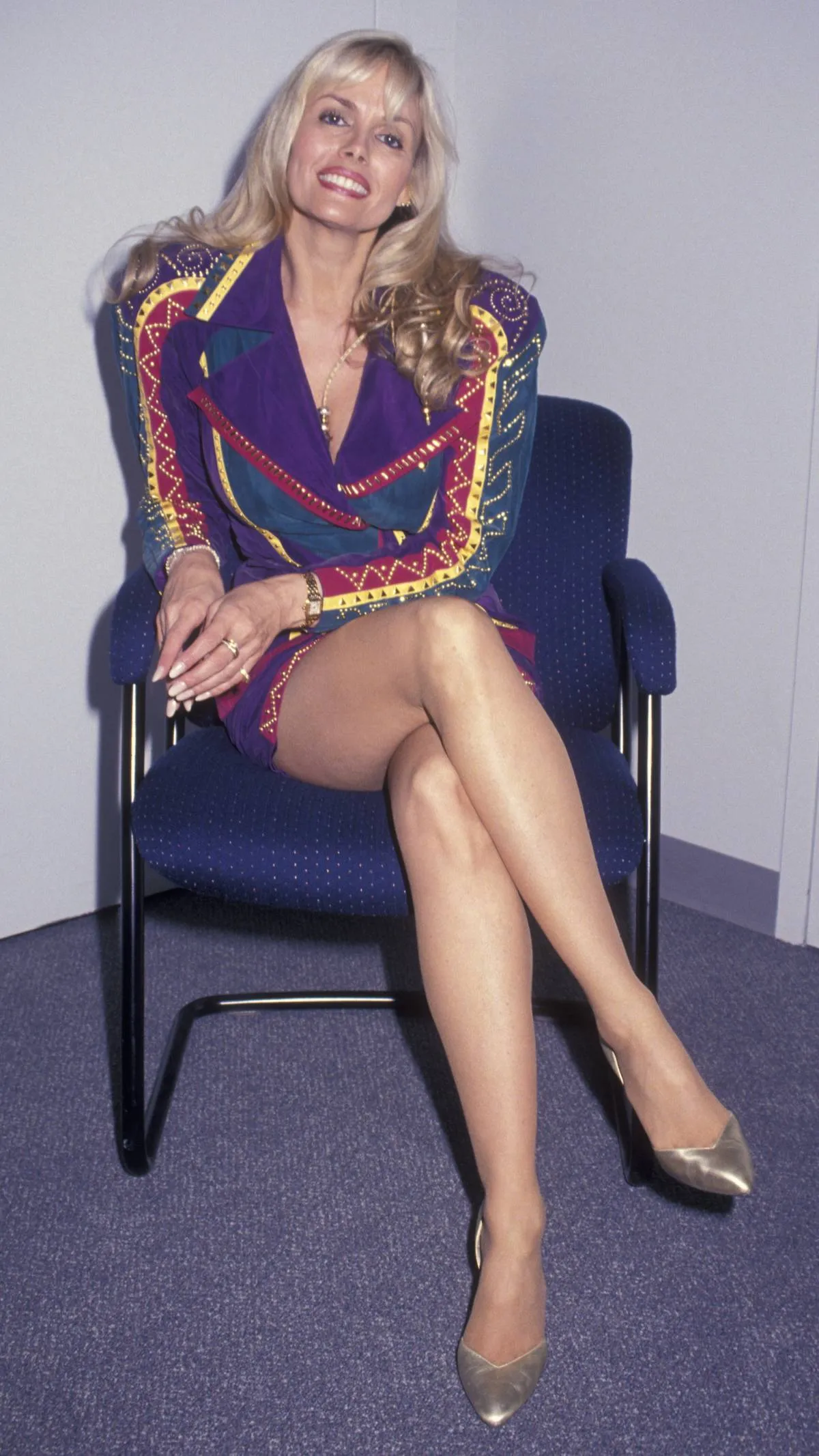 Dian Parkinson was a gorgeous model who got her start as Miss World USA 1965. She later became known for being one of the longest-running models on The Price is Right from 1975 until 1993 as one of Barker's Beauties.
Her long stint on the show was the second longest at 18 years. Model Janice Pennington holds the reign as the longest running Barker Beauty. When she departed the show in 1993, there were rumors floating around as to the actual reason for her departure. One rumor was that she and Janice had an on-going feud...
Holly Hallstrom Fired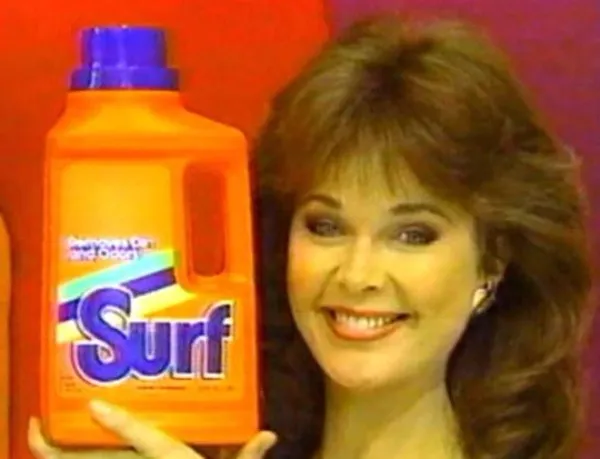 Another longstanding Barker's Beauty was model Holly Hallstrom. Holly worked on The Price is Right from 1977 to 1995. She was one of the more popular models among the audience, and she possessed an adorable quality especially when she made on-air mistakes, which only made her more endearing.
Some such instances included a 1981 wardrobe malfunction in 1981 and multiple occurrences of her tripping over something on the stage. In 1995, she was fired on the show. Publicly, Bob Barker claimed that it was because she gained weight. However, Holly herself later claimed that she was instructed by Bob Barker to perjure herself in court on his behalf. The case in question? Dian Parkinson's lawsuit against Bob.
More Allegations Against Bob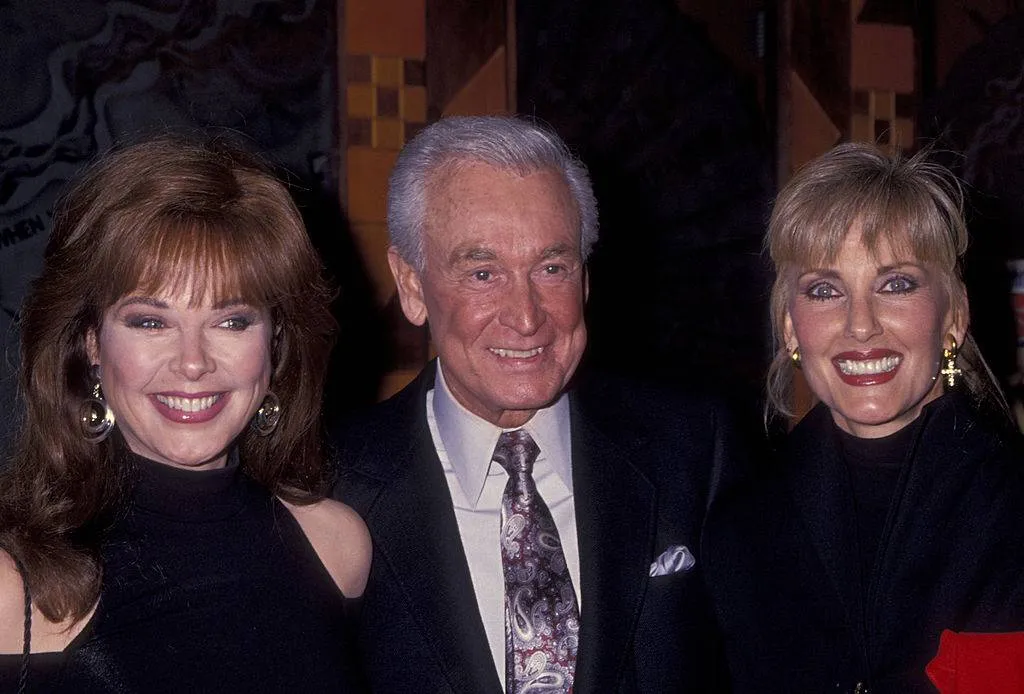 When Holly refused to lie on the stand, she was let go from her position. When Holly revealed this, Bob Barker sued her for libel and slander. Holly did not take those accusations lightly and countersued for wrongful dismissal, age and weight discrimination, and malicious prosecution.
In this instance, Holly ended up winning the battle and received a multi-million-dollar settlement. She was allegedly even offered a higher settlement, however she would've had to agree to not talk about the case. Both parties ended up retaining their rights to openly discuss the case. This was not the only case Bob had to deal with, as several other Barker's Beauties followed Holly's lead.
Why Did Bob Retire?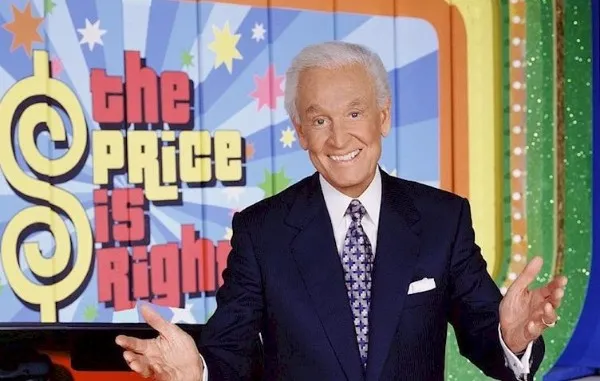 When Bob Barker finally retired he was 83 years old, which is certainly not a strange age to go into retirement. However, there were still lots of rumors abounding about the true nature of his departure. One such rumor said that Bob was being forced out by CBS because of yet another lawsuit involving him, which coincidentally would be the ninth lawsuit in 13 years.
A woman named Debbie Curling who worked as a CBS prize administrator, resigned from the network in October of the same year Bob retired. She also allegedly refused to sign a non-disclosure agreement. She later spoke to journalist Chris Mann about Bob's alleged behind the scenes demeanor, including that he tolerated various bad behaviors. It was also interesting that Bob had previously signed a five-year extension in early 2006, only a year before his retirement.
The Lawsuit That Broke The Camel's Back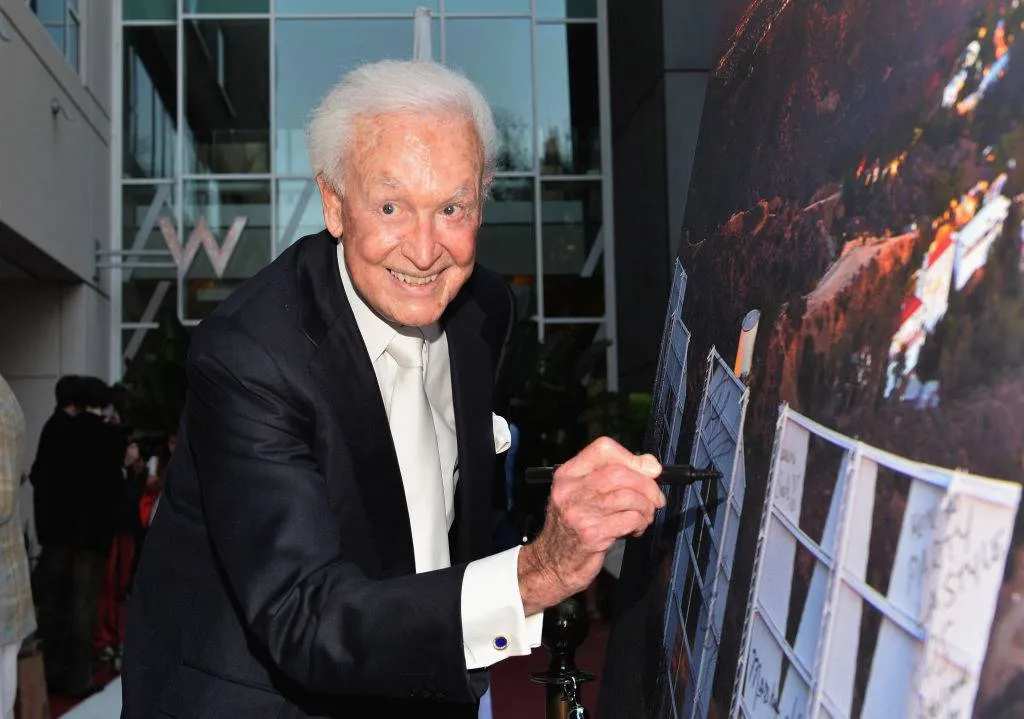 After Bob Barker retired, which in effect was actually an early resignation since he had already signed a five-year extension, many people were left scratching their heads. Not long after, it was revealed that Bob "retired" on the same day as a woman named Deborah Curling. She worked for The Price is Right for years as an audience screener, until she resigned in 2005.
Soon after she filed a civil rights suit against Bob Barker. She said, when she testified in yet another lawsuit, that Bob was involved in which was for the wrongful termination of a production assistant, she was suddenly subjected to a hostile work environment. In the court documents, she laid the blame on Bob for creating an extremely difficult work environment, specifically one in which black employees and contestants were discriminated against.
Drew Carey Takes The Helm
After Bob Barker retired in 2007, Drew Carey took over what is now the longest-running game show on television. His first announcement happened when he appeared on Late Night With David Letterman and talked about his new gig.
Drew told Dave, "It was like 15 minutes ago, they called me, it's a done deal– I'm the new host of The Price Is Right." Before his new gig, he was mostly known for his sitcom The Drew Carey Show and for hosting the comedy improv show Whose Line Is It Anyway. Bob Barker had some good advice for Drew. Bob allegedly told him, "Go out there and do that show the way you think it should be done. Don't imitate me and don't imitate anyone else."
A Little Too Generous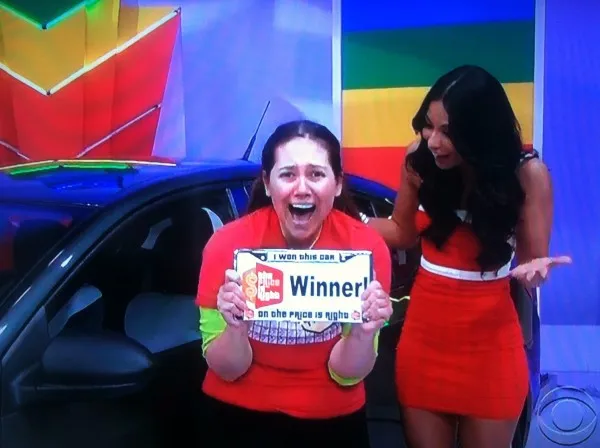 When Drew Carey took the helm of The Price Is Right, producers attempted to find ways to ensure that audiences still tuned in. One producer named Roger Dobkowitz, who worked on the show for decades, said that he wanted to make sure that lots of people won with the new host. He wanted to make sure that audiences and contestants felt connected to Drew.
In order to ensure lots of winners, he ignored the budget. Apparently, his plan to ensure lots of winners was very successful. He later wrote on his blog, "However, my plan to give away plenty of prizes went a little too well," Dobkowitz said. "By January 2008, I was about $700,000 over budget." Unfortunately for Roger, his choice ended up getting him fired. That's show biz!
Cheating Suspicion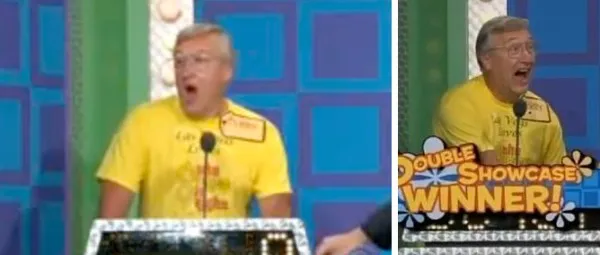 One show featured a contestant who Drew Carey immediately suspected of cheating somehow. Contestant Terry Kniess was able to guess the exact bid for the Showcase Showdown. When Drew Carey realized that the numbers matched exactly, the show stopped taping. Producers worked to figure out if Terry was somehow cheating! They ended up resuming filming and Drew seemed rather unexcited about the whole thing.
It turns out that Terry wasn't cheating, he's just a diehard The Price Is Right fan. Terry later spoke to Esquire magazine about the whole ordeal. He had been watching the game for years and ended up memorizing the value of the prizes. The show regularly reused prizes from previous episodes so he was able to identify them immediately. Terry told Esquire that he had seen all the prizes before. Matching the exact number is something that hasn't happened since!
The Show's Biggest Winner Ever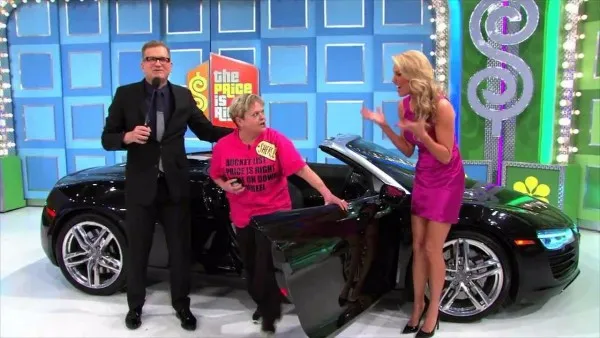 The person with a record breaking biggest win ever on The Price Is Right is a woman named Sheree Heil. Her winning game was Gas Money. During this game, contestants have to eliminate the incorrect car prices and leave the correct one standing. Each time a contestant gets rid of an incorrect prize (correctly) they get a cash prize.
The contestant can choose to keep the cash and stop playing or keeping playing to win the car and an additional $10,000! Heil, was one lucky lady who was able to walk away with it all. She hails from Tacoma, Washington, and she correctly guessed the price of Audi R8 Spyder Quattro S Tronic at $157,300. She also walked away with the extra $10,000 in cash and a pair of Prada shoes. Wow!
When Hamming It Up On A Treadmill Goes Wrong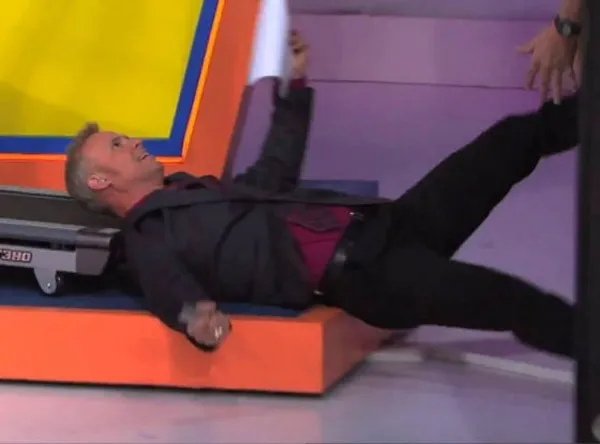 In 2011, George Gray stepped into announcing duties for The Price Is Right. On one episode George was set to reveal three amazing prizes which happened to include a stove, a motorcycle, and a treadmill. When the camera went to show off the treadmill, George was attempting to show it off by running backwards on it.
As he tried to get off, much to his dismay, he fell right on his behind. Luckily, it was clear that he was not injured and everyone had a laugh. Drew Carey allegedly even went to go check out the replay footage on commercial break.
The Price Is Right Million Dollar Prize?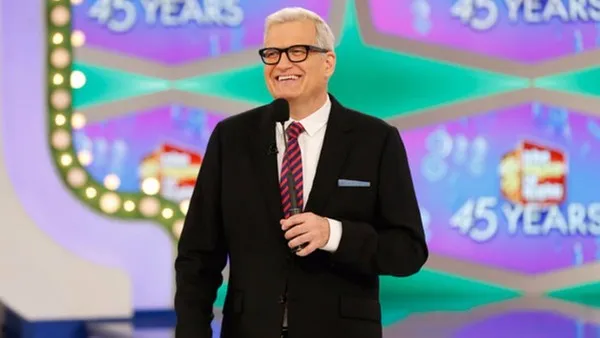 After Drew took over the helm of The Price Is Right, he decided to up the ante on the prizes. A new game was introduced during the show called Drew Carey's Million Dollar Spectacular. The game has only aired one time thus far, back in 2008.
In order to win the game, the person needed to win both prizes in less than ten seconds. A woman named Cynthia Azevedo got a chance to play and she was able to win. In the history of The Price Is Right, it is the only time a person has won a million dollars. As show producers realized she won, confetti rained down from the ceiling. Cynthia was clearly astounded by her win as tears formed in her eyes. Drew even came in on the celebration with a massive hug to celebrate her momentous win!
The Truth About Secondary Prizes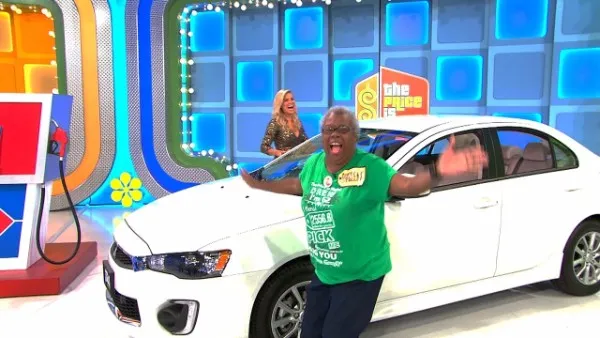 If you are a fan of The Price Is Right you know that there are a lot of prizes to be won leading up to the big Showcase, which is where all the really good stuff is, of course. These secondary prizes usually cost less than $100 and consist of all kinds of things.
Mike Richards told Buzzfeed, "We want things that are varied, we want things that are cool, and we want things that people are going to know the price of." Sometimes you get a hint at what the major prizes will be in the later part of the show by the themes of the earlier games. Mike said, "If it's a car game, you're going to put up a car, but if not, you're going to put something else up." Everyone loves a good car prize!
Iconic Games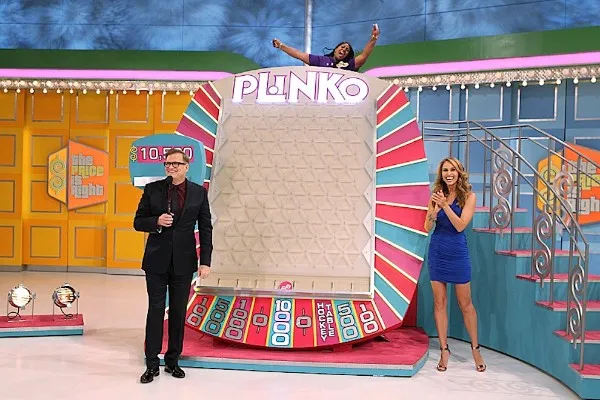 There are some games on The Price is Right that have achieved iconic status at this point. Some of the most popular, like Cliff Hangers and Plinko, are shown every two weeks or so while others have about six weeks in between them.
Mike Richards told Buzzfeed, "The magic of Price is… if you watch the show four out of five days, and you missed those six games, you could go a month and never see them again." Basically, producers have worked out the formatting so flawlessly that it makes it super exciting for the viewer when they see their favorite show pop up.
The Construction Of The Price Is Right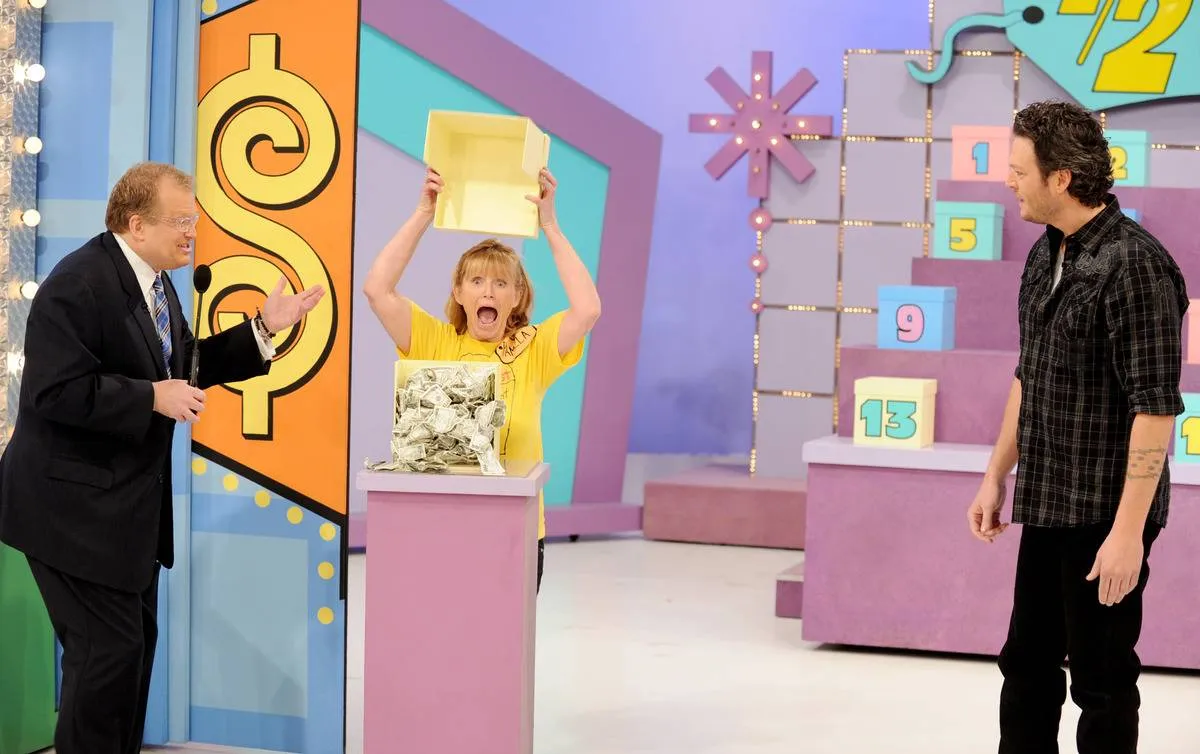 While the show might come off looking as though it is one effortless production, this is probably just due to the suave hosts, Bob Barker and Drew Carey. In reality, producers plan the show for months in advance. Especially regarding prizes and showcases.
Executive producer Mike Richards told Buzzfeed, "You don't want to repeat prizes that you've seen in the showcase." The production team consists of various people including one called the "prize producer" who is responsible for building the showcase themes and main prizes. From there they flesh out the rest of the show including other games and their specific prizes.
Did You Buy A Price Is Right Car?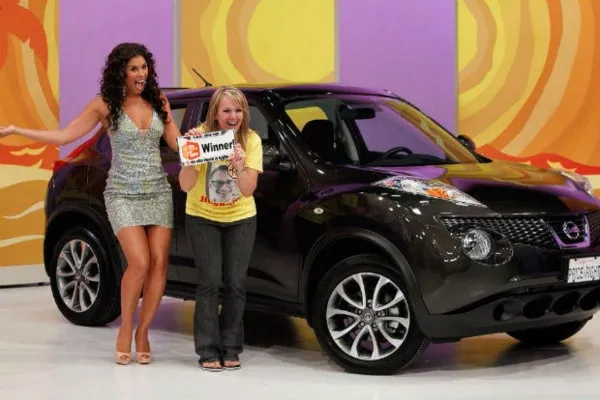 At any given time, The Price Is Right typically has over 40 vehicles to choose from as a prize to use in the Showcase portion of the show. Mike Richards broke down for Buzzfeed just how many cars they go through. He said, "We do six shows a week, and each episode, for the most part, has three cars in it. So we're through 18 cars in a week. And then the next week, I don't want to see the same car, and I don't think our viewers do either. So then you've got to have a whole other set of cars."
The cars that aren't selected or won are taken back to the dealership. The people who end up buying the vehicles probably have no idea their car was a co-star on one of America's most loved game shows!
Three-Month Wait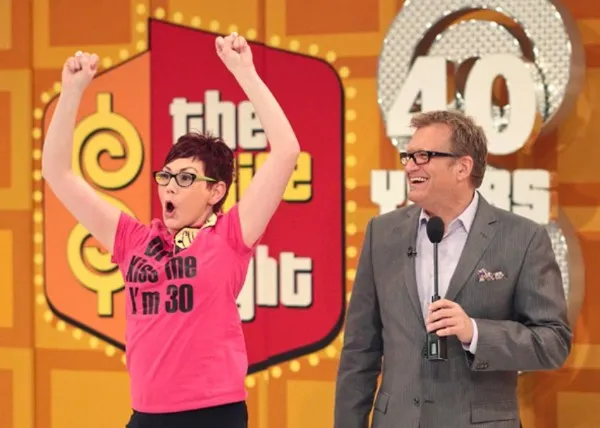 After competing in a game it would seem to be common sense that you would get to walk away with your prizes. Only that's not the case! You only get your prizes after you have worked with the show's prize department.
This is only done after your particular episode has aired on TV. Obviously, this is done to not spoil who won that particular episode, after your family and friends see you come home with something brand new – like a car! Sometimes filming takes place up to three months before the airing of an episode, so this could be quite the long wait! Mike Richards said, "We want it to be a surprise even in their community."
Drew Carey: Best Job Ever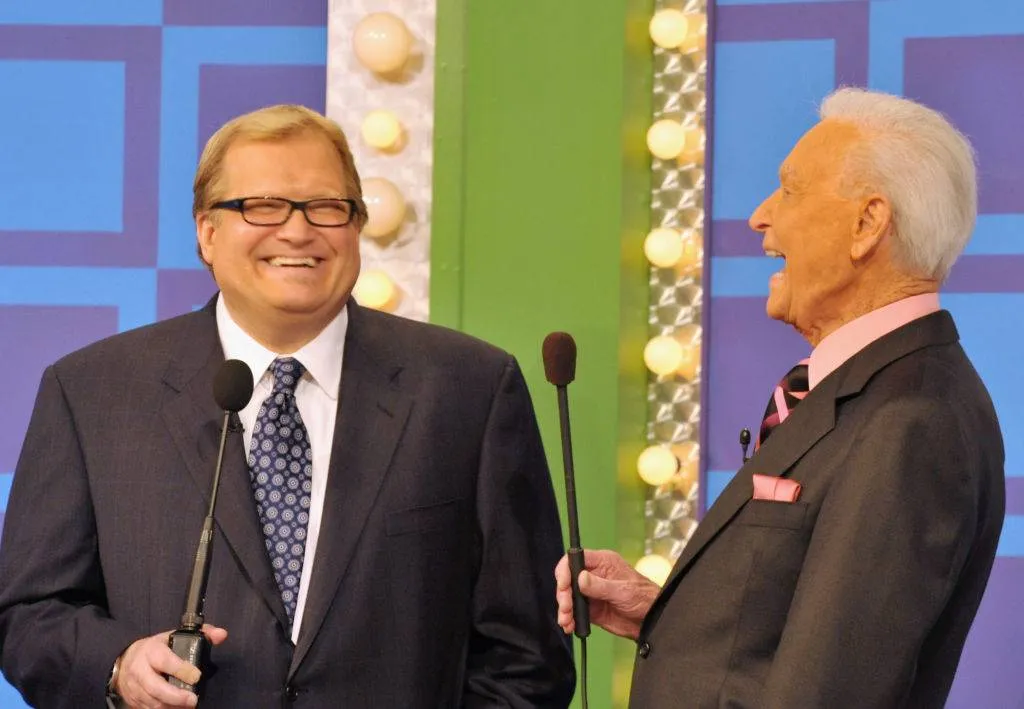 Drew Carey is certainly not the type of guy to pretend he likes something when he doesn't. This is true even for the show he hosts. He certainly loves his show. He spoke to TV Insider and discussed that he believes the show has been on the air for over 40 years for a reason.
He said, "One of the reasons it's stayed around so long is that we take average people from the audience—nurses, teachers, construction workers—who we can root for and relate to as they try to win a big prize. Their lives could be changed forever." He went on to talk about how awesome it is to see people at some of their most excited and happiest in life. He clearly feels he is truly blessed to have such a positive job. Drew summed it up, "So it's more than a cool job that pays well, it has become a calling."
Iconic Price Is Right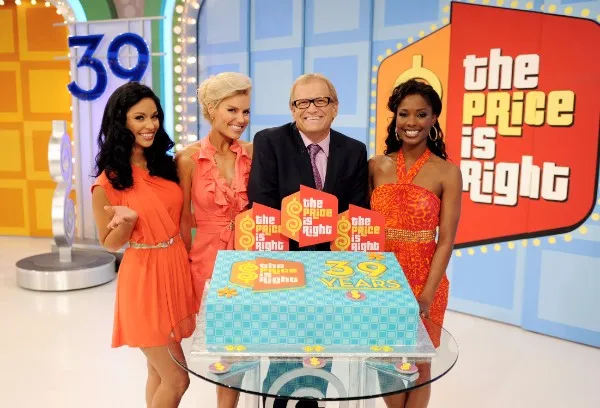 The Price is Right, has become such a long-standing landmark of American culture that it has achieved full icon status. The show has given away millions of dollars in prizes over the years and has even had at-home games fashioned in its honor so families can even play portions of their favorite game in the comfort of their own home.
At this point, the show has been passed down from generation to generation. Drew Carey said, "People tweet photos: 'Here's my baby watching The Price Is Right.' When they were sick, or their loved ones were in the hospital, we were there. We're one of those things you share with people close to you." The show was named by TV Guide as the "Greatest Game Show of All Time," and that certainly seems to be no exaggeration.
The Price is Right Origins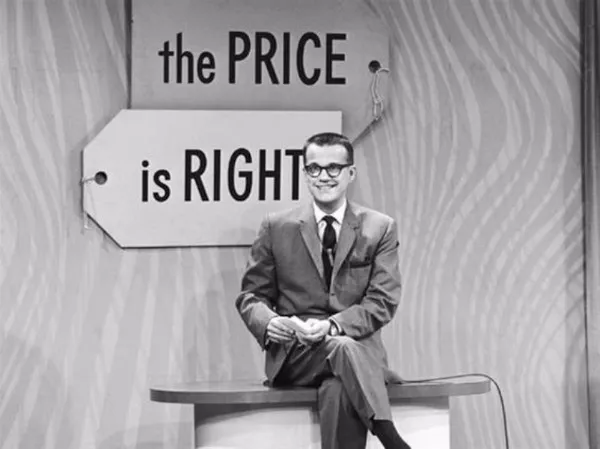 Originally, The Price is Right started way back in 1956 and was hosted by Bill Cullen during its first year. Bill later left after he said the position was too difficult because he had suffered debilitating effects from polio. Back then the show was a bit different. It went a little something like this: each contestant would make various bids on various prizes. They were attempting to make their bid as close to the actual retail price without surpassing the amount.
Of course, The Price is Right still maintains that part of the show but it also now consists of a ton of other games as well. The show wasn't revived until 1972 and it still relies heavily on the 1972 version for format and style. The Price Is Right also happens to be one of only a few game shows that have been able to air on all three big television networks.
Before Breaking Bad, Aaron Paul Was On The Price is Right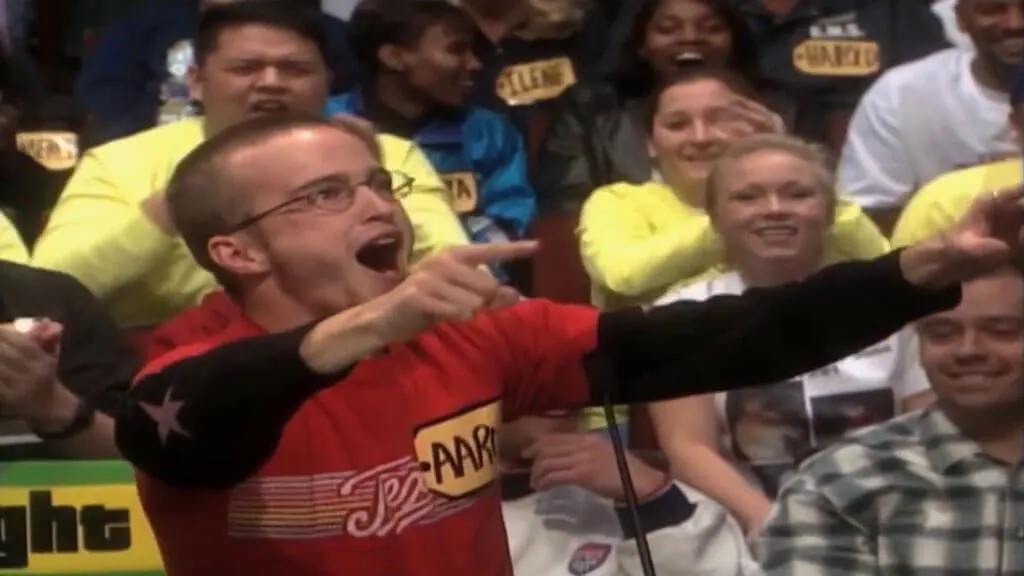 Quite a few celebs have made appearances on The Price is Right, including Heidi Klum, Snoop Dogg, Neil Patrick Harris, and Cheryl Burke. But one of the most famous people to spin the giant wheel was a contestant well before he was famous.
Aaron Paul of Breaking Bad fame was on the game show back when Bob Barker was still hosting. He even made it to the Showcase Showdown. He didn't win, however, and later expressed his disappointment in an interview. "When I did the show, I was struggling, I had no money, and it was really a source of possible income," he said. "When I lost that damn car, I was so depressed for so long." We think he's probably doing OK now.
Bob Barker's Most Embarrassing Moment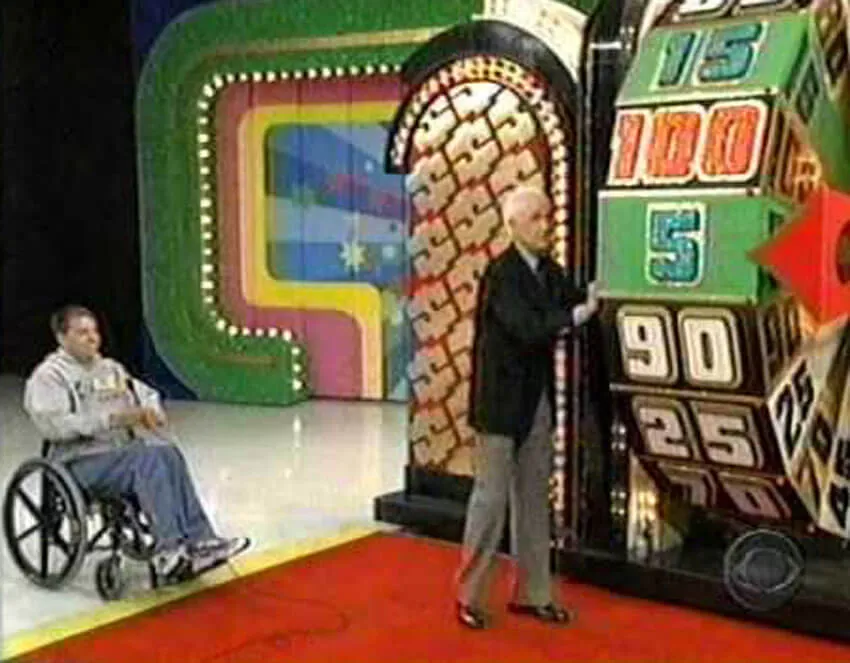 Have you ever wondered what Bob Barker's most embarrassing moment on The Price is Right might be? After all, 35 years of working as a television game show host is plenty of time to rack up some cringe-worthy experiences.
In a 2003 episode, a contestant in a wheelchair came up on stage. Barker helped out by spinning the wheel for the contestant, but it didn't go well. The wheel failed to make it all the way around and the audience loudly booed. Ouch.
Is It Better To Wear Matching Outfits?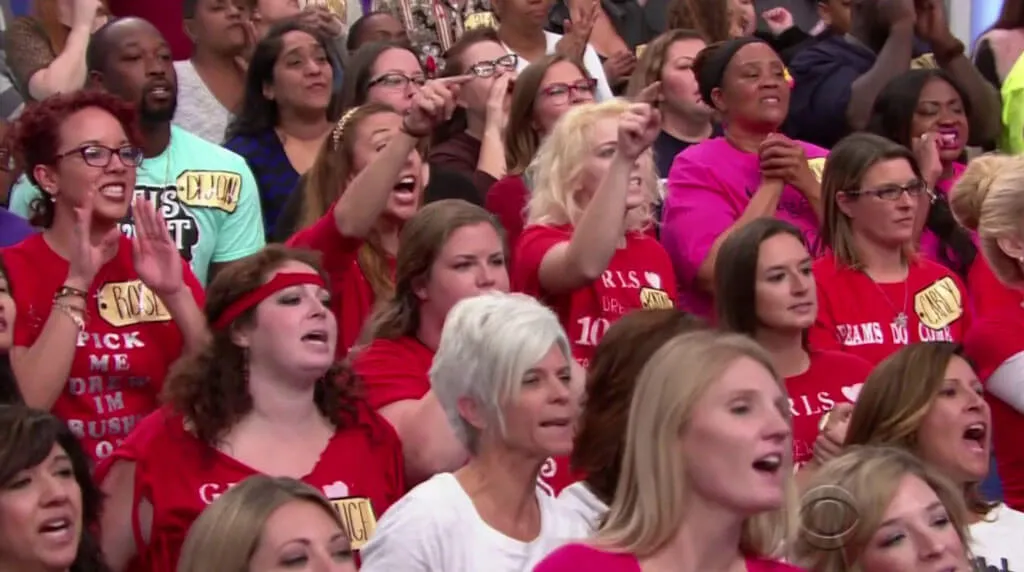 If you've watched The Price is Right even a couple of times, you've probably noticed that a lot of people who go on the show wear matching shirts. There are usually at least two or three large groups of hopeful audience members all decked out in the same outfits. And it seems that the people in these coordinated shirts tend to get chosen more than other contestants, right?
Not so fast. Executive producer Mike Richards said it all comes down to basic numbers. "If you come in a big group of 15 people all in the same shirt, just statistically, one of you is probably going to get chosen, just because there are 300 people in the audience, and we have to pick nine of them," he explains. Makes sense to us.
Bob Turns 90 In Style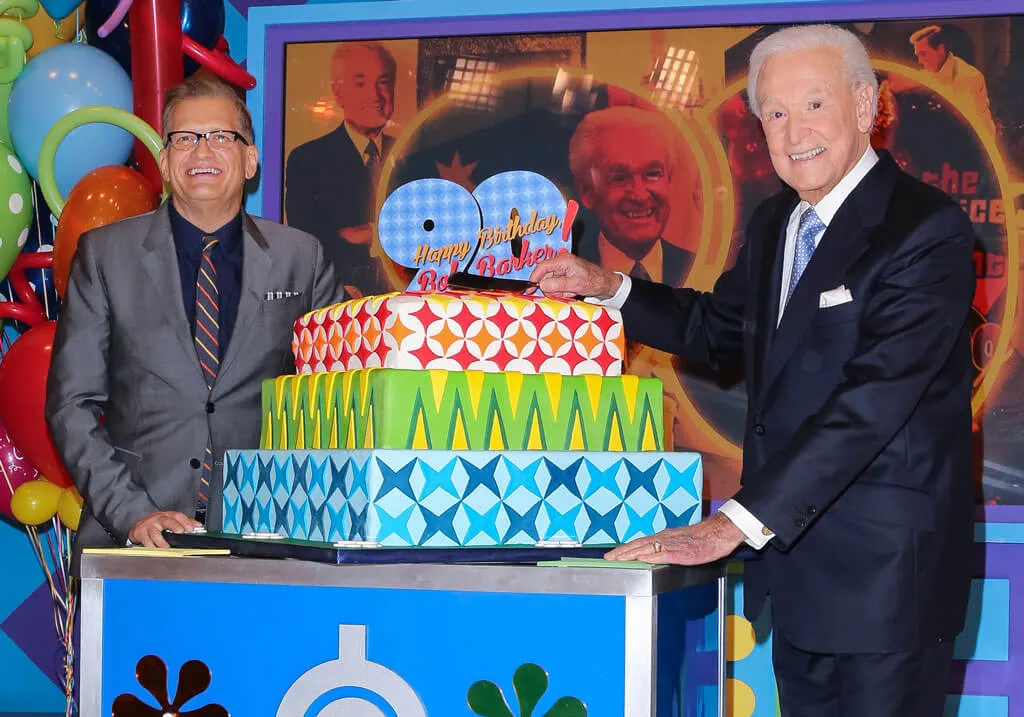 Although he had been retired from The Price Is Right for years, you just know that Bob Barker would return for something as momentous as his 90th birthday. The event took place in 2012. The show honored Barker with a week of episodes in his honor, culminating in a special guest appearance by the former host himself on December 12, his actual birthday.
The studio audience was, of course, surprised and thrilled to see him in person! During his appearance, Barker announced a contestant (the first time this has happened in the game's history) as well as one of the final showcases.
What's Bob doing now? Read on.
Bob Still Loves Animals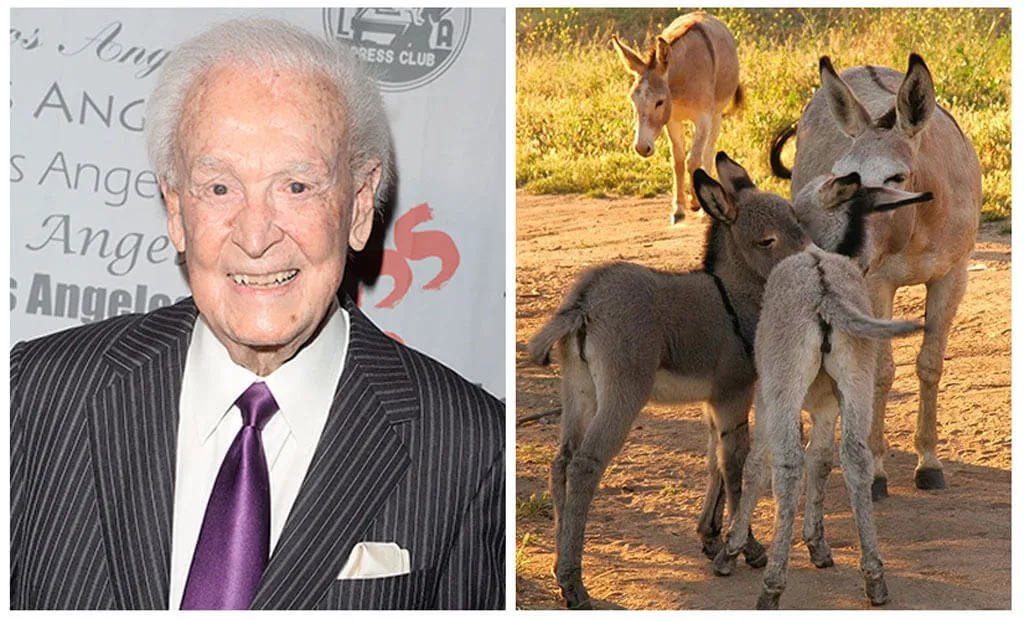 This should come as no surprise, but Bob Barker is still an animal lover through and through. In 2018 he donated nearly 500 acres of land to Donkeyland, which is a California sanctuary for wild burros that have been hurt by motor vehicles.
In a phone interview with The Sun, Barker explained the reasons beghind his donation. "These burros, they're being hit by cars and killed and injured in horrible ways. … I was so impressed when I heard about what [Donkeyland is] doing, I knew I had to help them."
That's Real Staying Power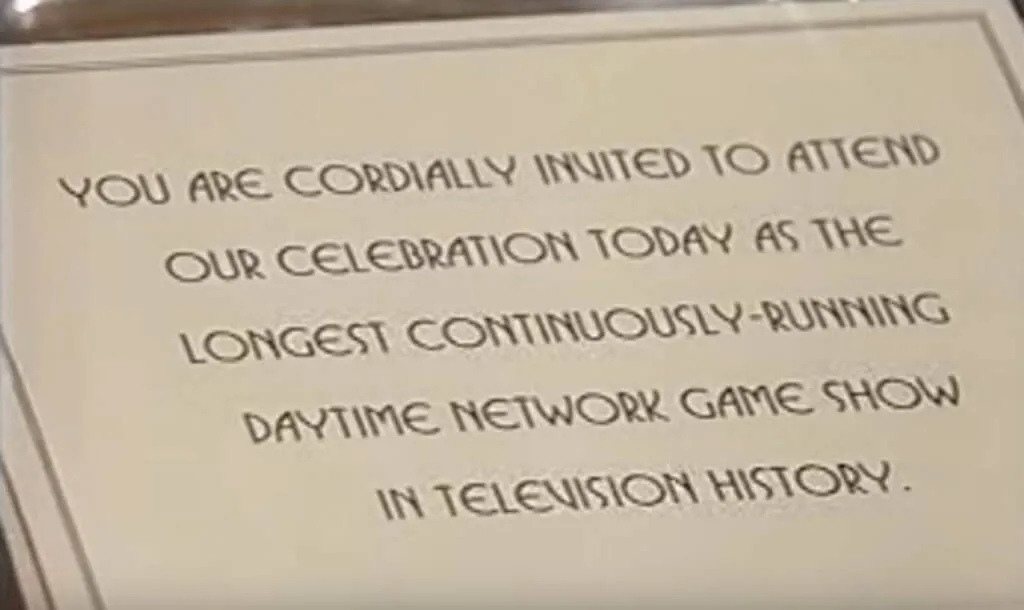 The Price is Right became the longest-running game show in television history on March 27, 1987. Its closest contender is the Spanish-language show Sábado Gigante, which went off air on September 19, 2015.
In honor of the occasion, the show had plenty of special prizes and even included an invitation for the home audience to help them celebrate. As we mentioned earlier, The Price is Right also holds the distinction of being ranked No. 5 in the TV Guide list of the 60 greatest game shows ever.