The Real Reason You Don't See David Schwimmer On TV Anymore
David Schwimmer became a household name overnight thanks to his role as Dr. Ross Geller on the hit '90s sitcom Friends. Since then, he's done a lot of other work but somehow it's largely gone unnoticed. For some reason, despite having the same career launch as his Friends co-stars, Schwimmer just hasn't been seen around Hollywood as much as you would think. Believe it or not, he started shunning fame in addition to some unfortunate mishaps with his name. Keep reading to see where Schwimmer has been since his days at Central Perk!
Schwimmer Struggled With Celebrity Status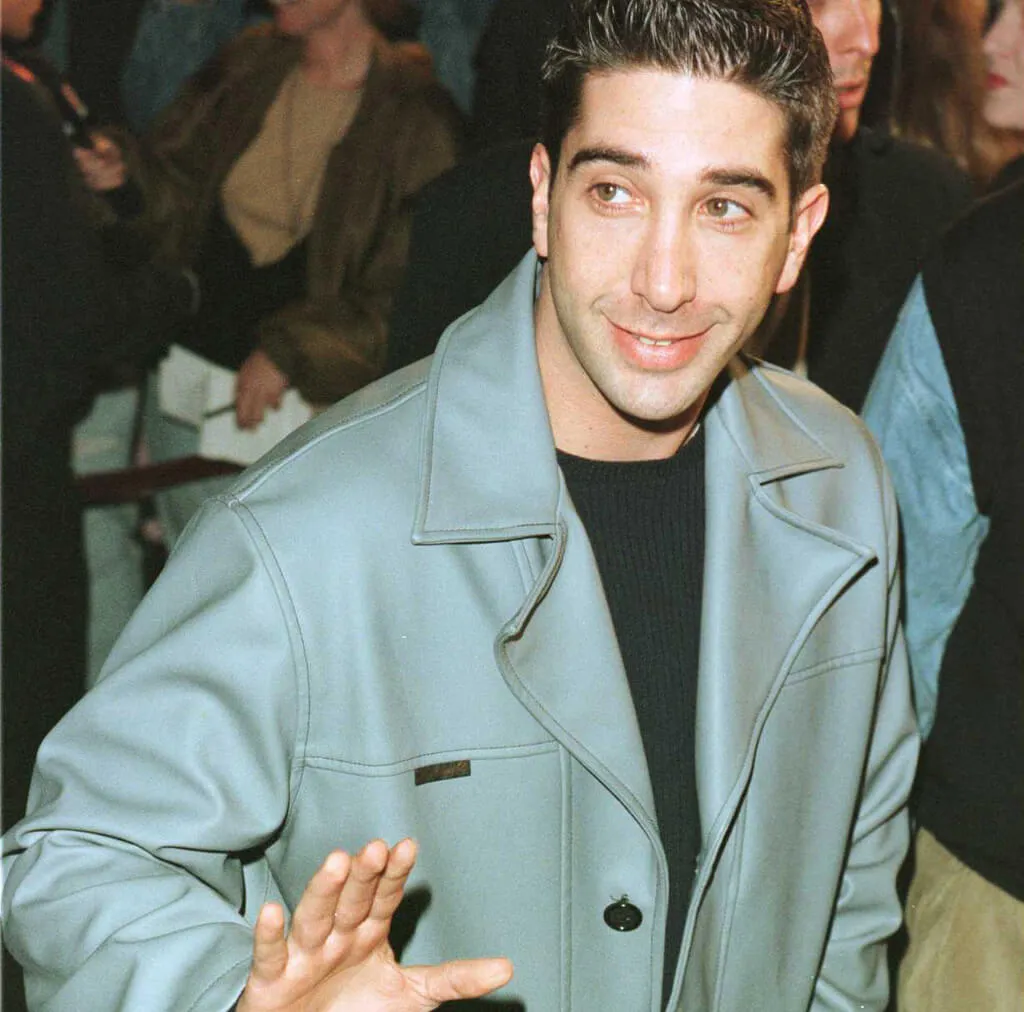 David Schwimmer was cast as Dr. Ross Geller on Friends in 1994. Gellar was a nerdy paleontologist who still somehow managed to be lovable despite his frustrating character traits. The fame that came with that role was something Schwimmer couldn't handle at first.
"It was pretty jarring and it messed with my relationships to other people in a way that took years, I think, for me to adjust to and become comfortable with... It made me want to hide under a baseball cap and not be seen," he said on the Awards Chatter podcast in 2016.
Playing Ross Was "A Blessing And A Curse"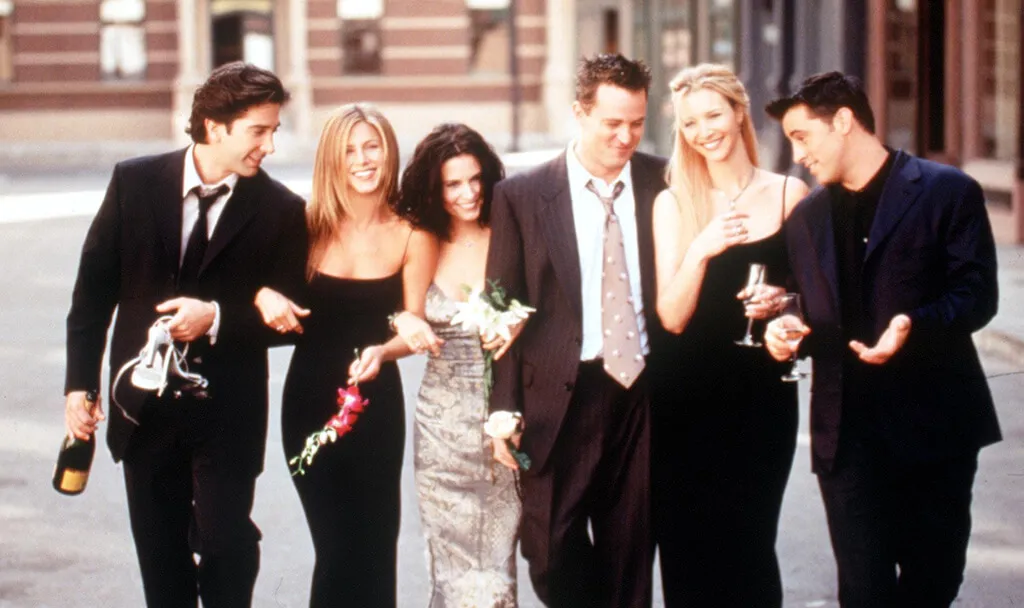 Aside from Friends, Schwimmer has worked both behind the camera and on other TV shows such as Curb Your Enthusiasm, 30 Rock, and more. But his role as Ross Geller seemed to overshadow his other work.
"On the one hand, I'm typecast, or there is the danger of being seen or believed as that one character. On the other hand, it was a piece of pop culture and television history and it provided financial security... There's not a day that goes by that I'm not grateful," Schwimmer told Los Angeles Times in 2016.
Someone Accused Schwimmer Of Greed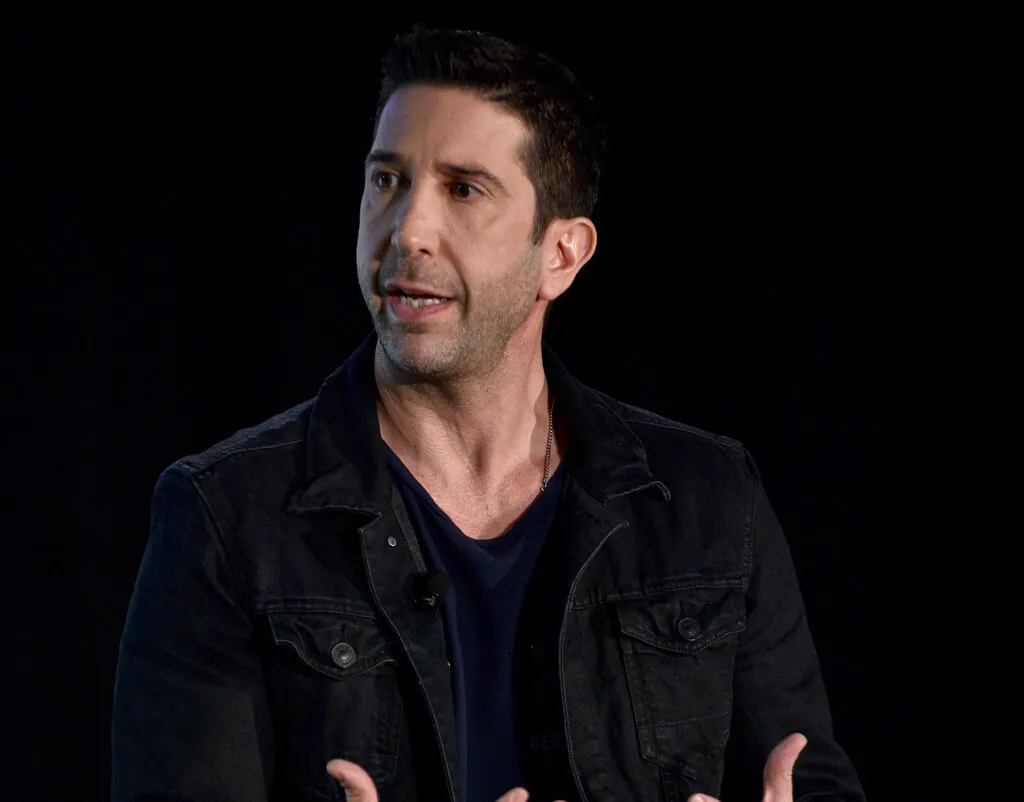 In 2006, someone tried to tarnish David Schwimmer's nice guy reputation by accusing the actor of demanding two brand new Rolex watches in exchange for attending his own charity event. Schwimmer sued accuser Aaron Tonken for $400,000 in a defamation lawsuit.
Tonken was already serving a prison sentence for an unrelated fraud case and apologized to Schwimmer. The actor later said in a statement, "I feel vindicated by the judgement. I am pleased that Aaron Tonken has set the record straight and admitted that his statements about me... were untrue."
Schwimmer Moved Behind The Camera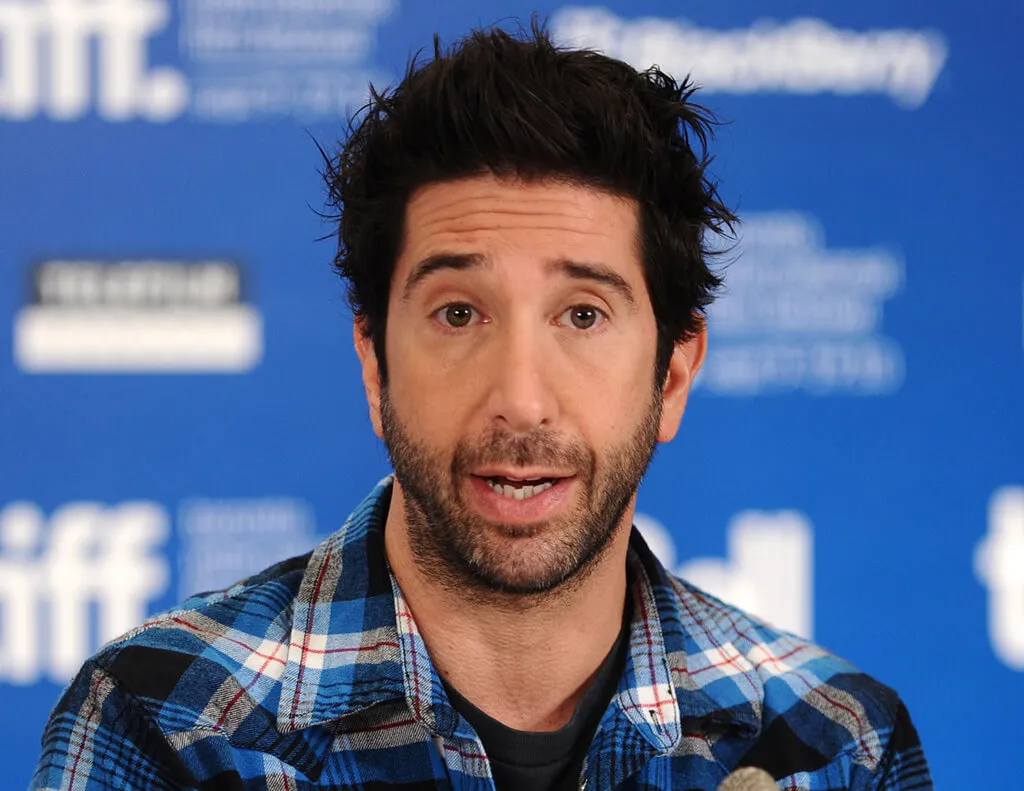 After Friends went off the air in 2004, Schwimmer seemed to have faded into the background. That's because he went straight to work towards his directorial pursuits. In 2007, the actor made his directorial debut with Run Fatboy Run, a British-American comedy starring Simon Pegg.
Schwimmer's work was promising as he earned a British Independent Film Award nomination for Best Debut. His other directorial work includes 2010's Trust, in addition to some television shows. The most notable was Joey, a Friends spin-off starring Matt LeBlanc, which was not as successful as it set out to be.
Even On The Stage He Was Still Seen As Ross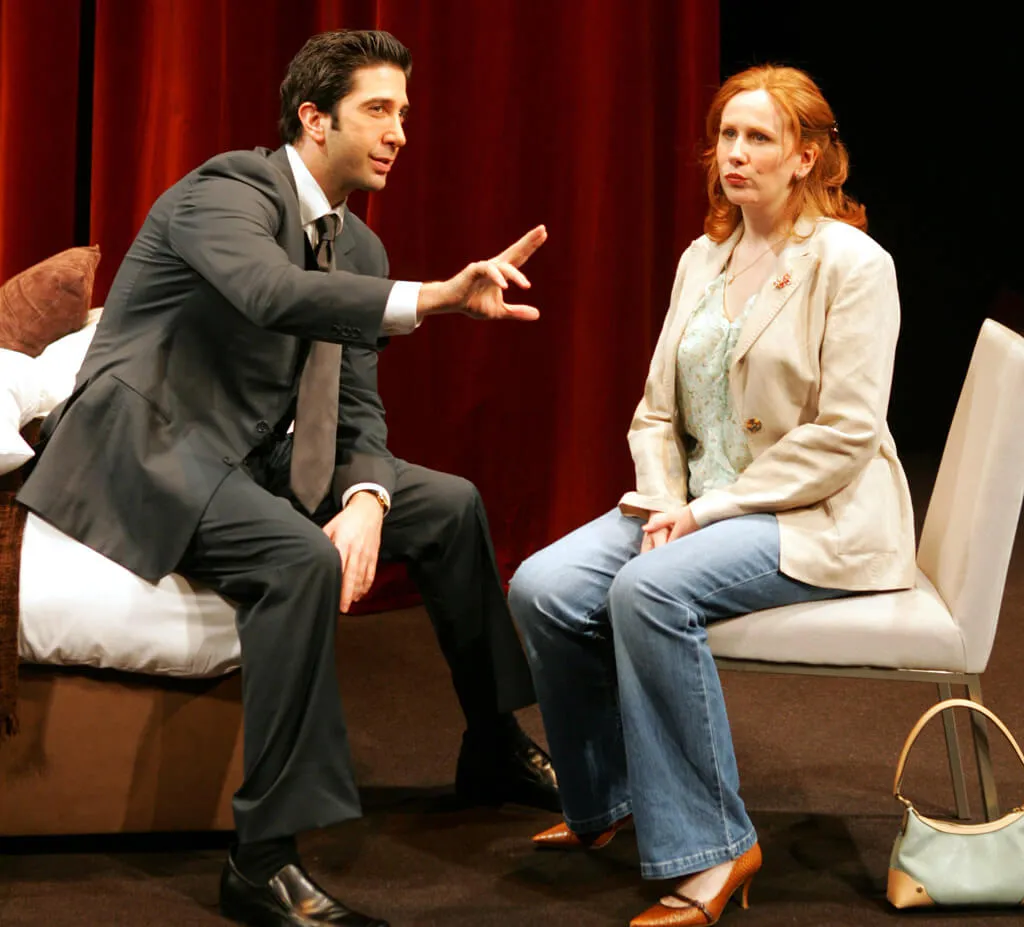 Shortly after Friends went off the air, the actor further distanced himself from Hollywood with a return to theatre. Schwimmer debuted at London's West End in 2005, starring in Some Girl(s), a comedy by Neil LaBute.
Even then he worried that audience members still wouldn't be able to distinguish him from his Ross character. "I'm sure there will be people, including some critics, saying it's just Ross up there. And I'll take that... really hard actually... Someone has said it about every single thing I've done outside of Friends," he told Independent in 2005.
David Schwimmer's Return To TV Didn't Work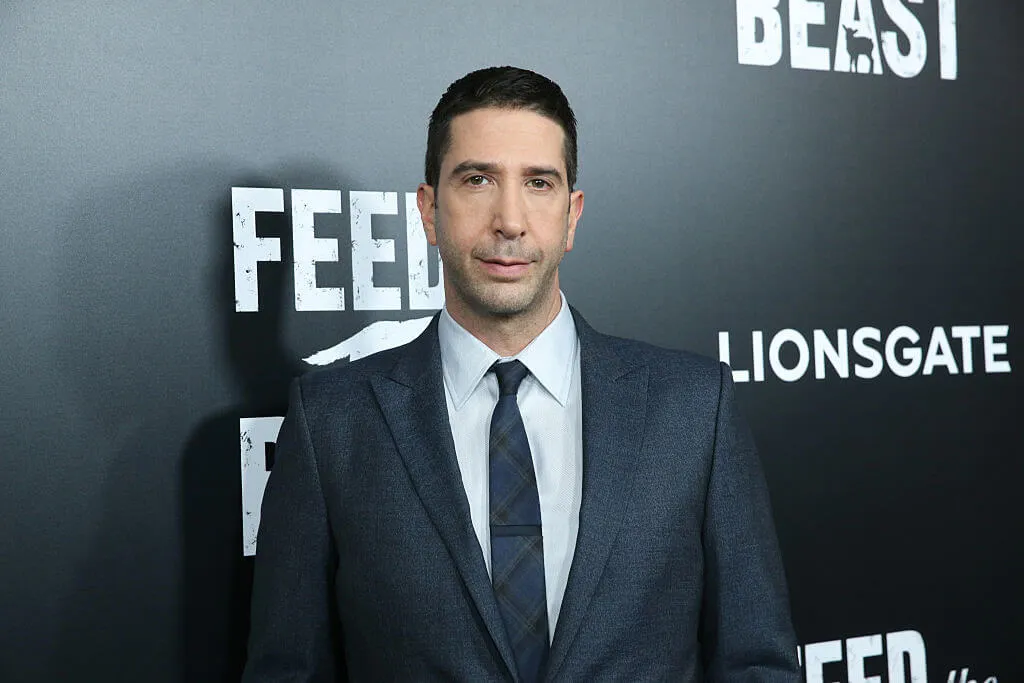 David Schwimmer's returned to headlining television shows in 2016 when he was slated to star in the AMC crime drama Feed the Beast. Schwimmer played Tommy Moran, a widowed "functional alcoholic" father whose dreams of opening a restaurant land him in the midst of a Bronx crime ring.
It seemed that Schwimmer's official return to television was on the rise, but unfortunately, the show tanked. Feed the Beast received poor reviews, with some critics believing that Schwimmer tried too hard in his performance. Unsurprisingly, the show was canceled after just one season.
Schwimmer And His Baby Mama Split In 2017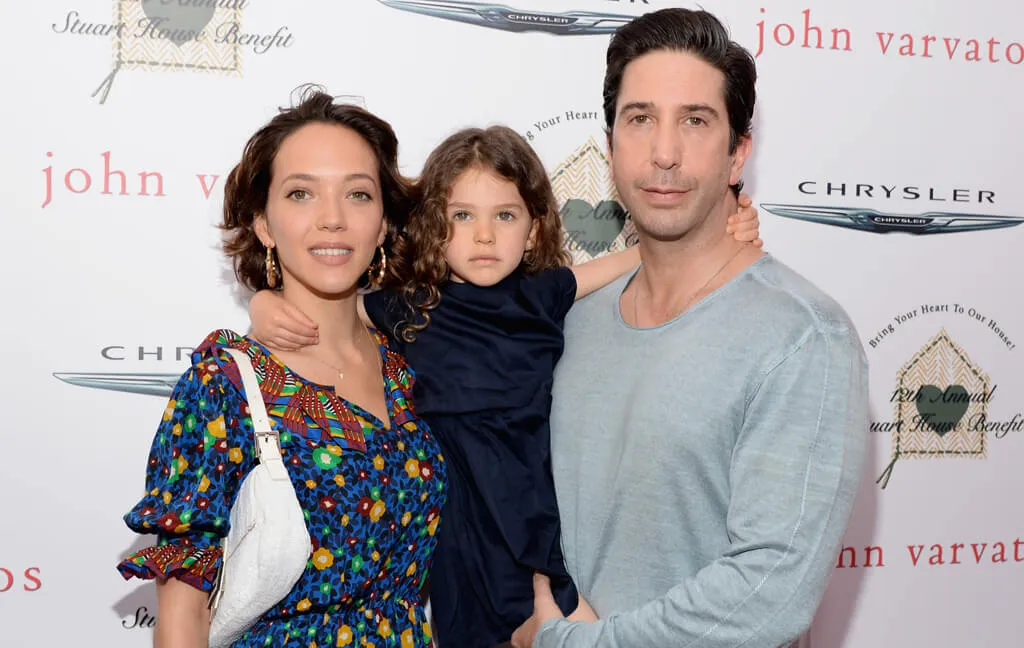 David Schwimmer married British artist and producer Zoë Buckman in 2010 and had a daughter with her a year later. Their relationship lasted a good ten years before they announced their split in April 2017.
Despite the split, Schwimmer's primary focus was still his family. In their statement to Us Weekly they said, "Our priority is, of course, our daughter's happiness and well-being during this challenging time, and so we ask for your support and respect for our privacy as we continue to raise her together and navigate this new chapter for our family."
He's To Blame For No Friends Reunion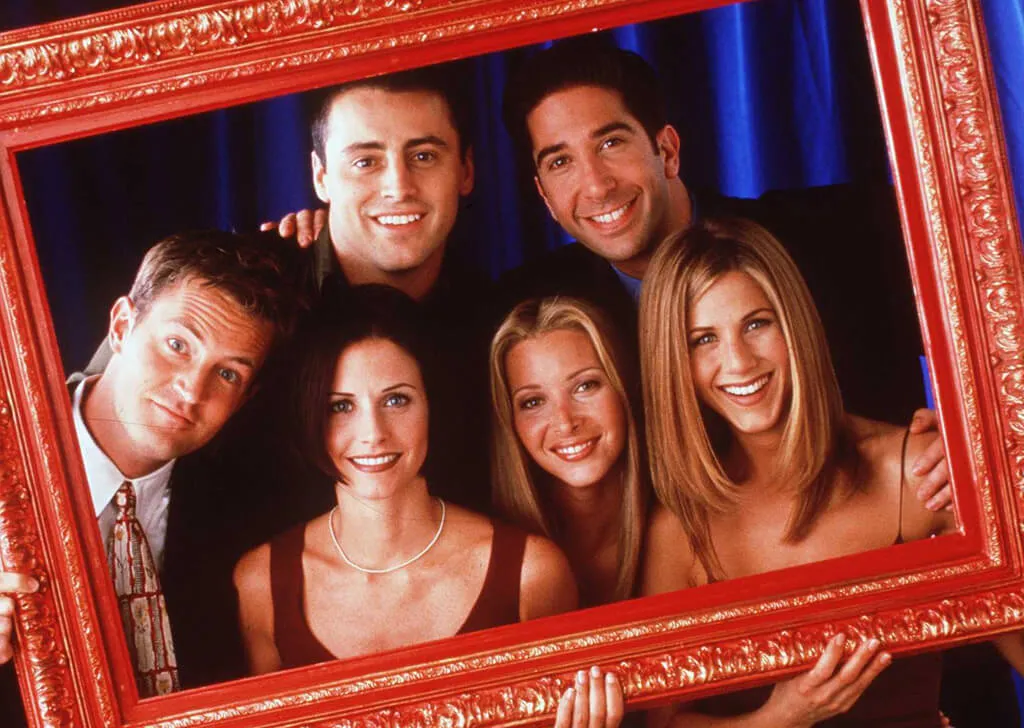 Of all the shows that have been rebooted in the last several years, Friends was never one of them, much to the dismay of fans. Rumor has it that David Schwimmer is to blame for the lack of a full-blown Friends cast reunion.
"I can't speak for the whole cast, but for me it was what it was and it's like, I don't wanna mess with it, I don't wanna taint the memory of it. It was such a great memory of how we went out, how it ended, such a good feeling," he told Independent in 2005.
Some Of Schwimmer's Best Work Hasn't Been Seen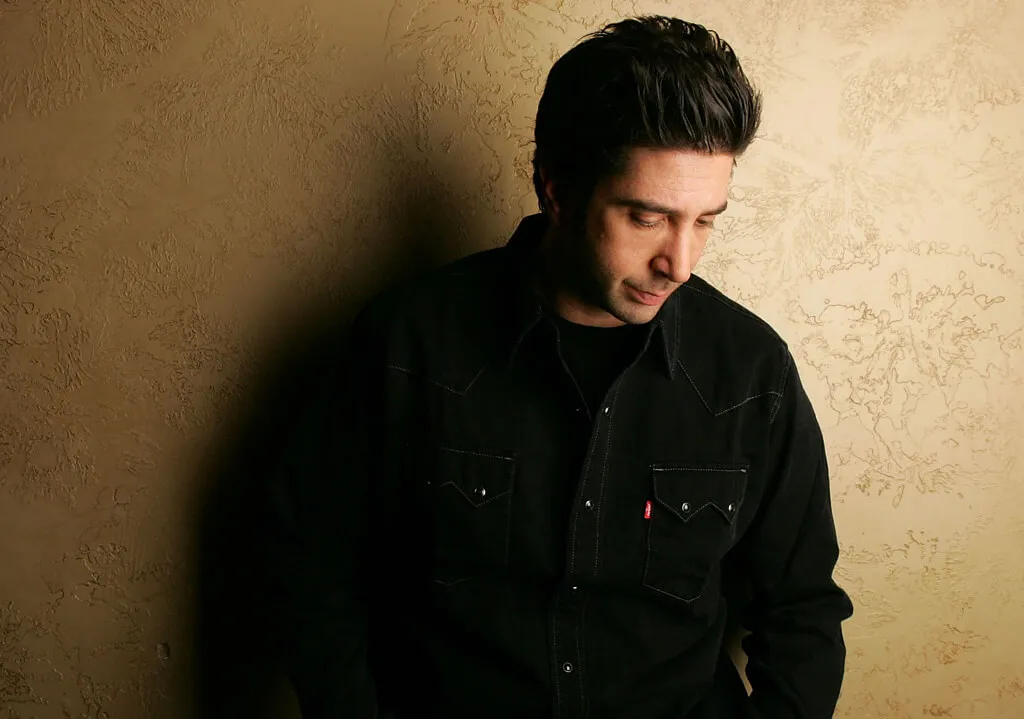 David Schwimmer delivered one of his best performances in the 2005 film, Duane Hopwood, but unfortunately, it has largely gone unrecognized. But even famed film critic Roger Ebert said that Schwimmer delivered a "career-transforming performance."
"It's not a comedy. I play a father struggling with alcohol, divorce and the custody of his two daughters. I'm really proud of that film, it was like a real role in a real story," he told Independent at the time. Duane Hopwood was shown in a special presentation at the Sundance Film Festival but received limited screentime afterward.
Schwimmer Was Snubbed By Jennifer Aniston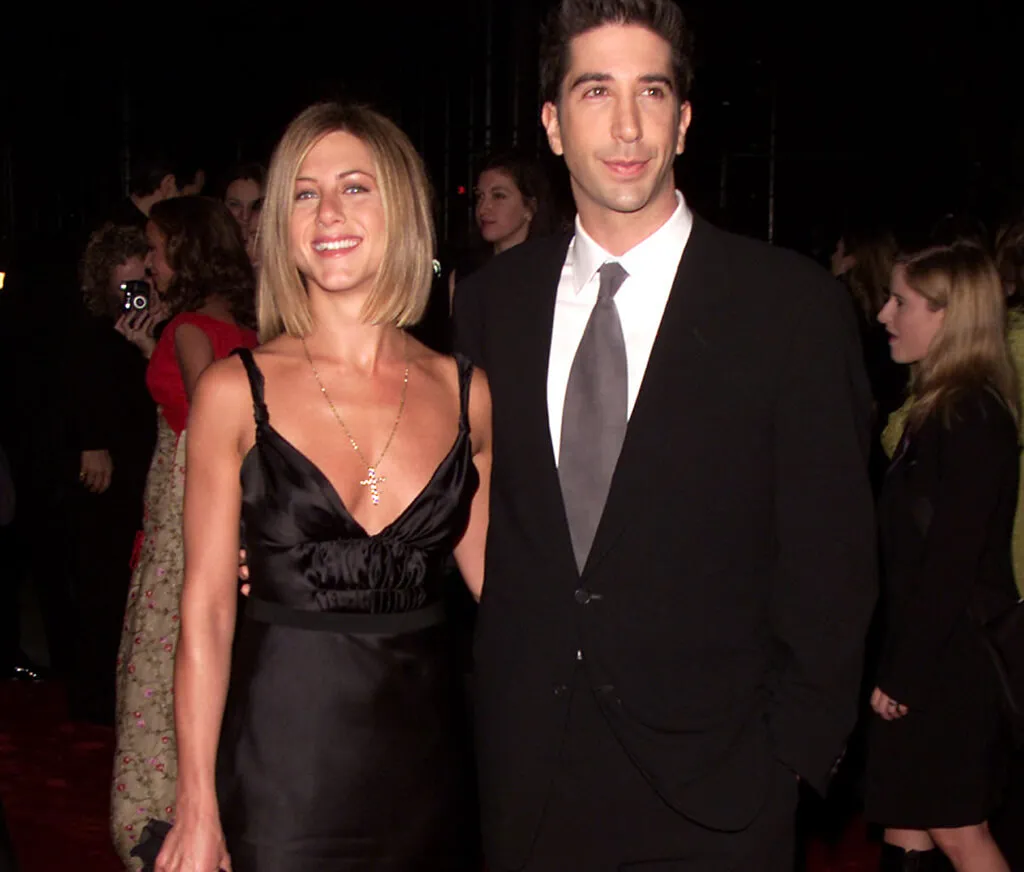 In 2015, Schwimmer's major on-screen love interest on Friends Jennifer Aniston married actor Justin Theroux. That marriage caused a stir when it was revealed who wasn't on the guest list. Schwimmer, as well as co-stars Matt LeBlanc and Matthew Perry, weren't invited to the wedding.
Many people tried to create drama out of it, with some tabloids reporting that Schwimmer "couldn't believe he'd been snubbed." Both LeBlanc and Perry publicly said they didn't know why, but wished Aniston well. You would think that the co-stars would all be good "friends," but apparently not!
Schwimmer Let His Daughter Drink Beer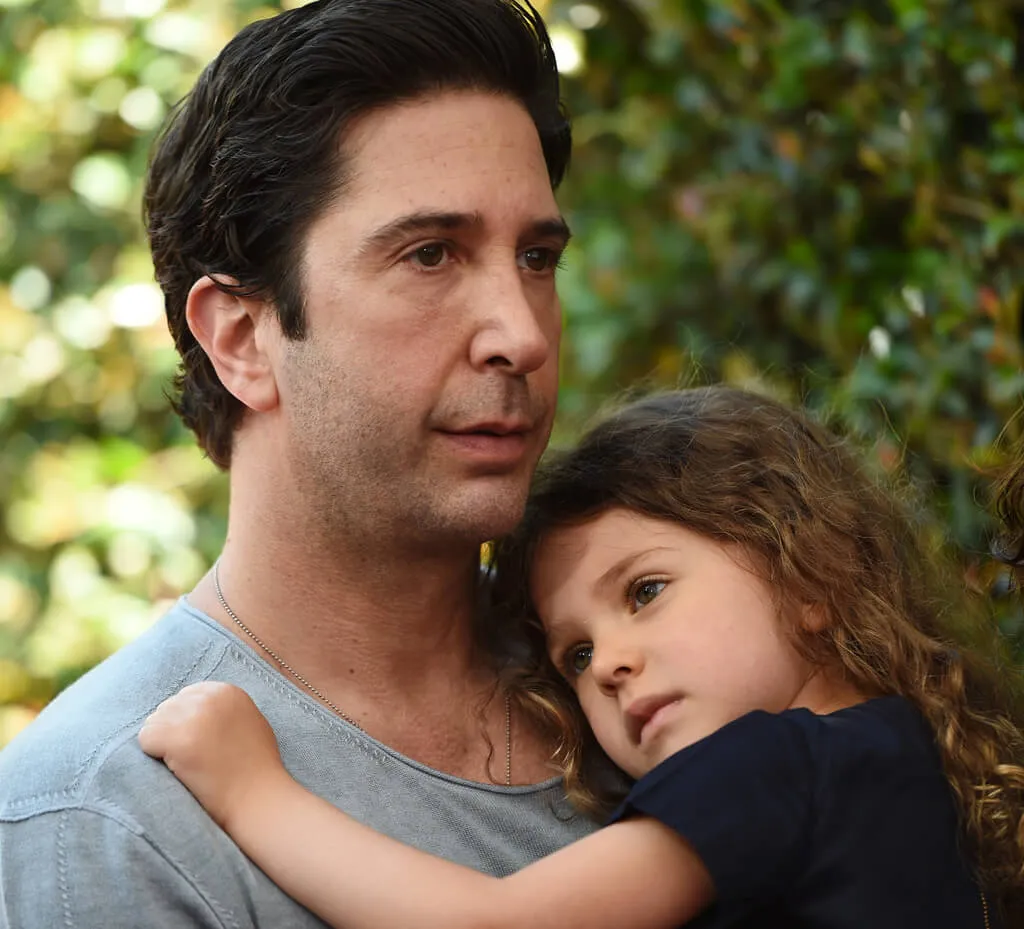 In 2016, David Schwimmer unintentionally made himself the target of bad criticism after he admitted on Late Night with Seth Meyers that he let his then-5-year-old daughter Cleo drink beer. He recounted that Cleo got curious every time she saw him and her mother drink wine, letting her taste it to deter her from wanting more.
She hated the wine but he jokingly added, "It worked until I let her try beer and she loves it... If I have a beer out, I have to watch it, because if I turn my back, she'll be chugging it."
Schwimmer's Directorial Skills Were Criticized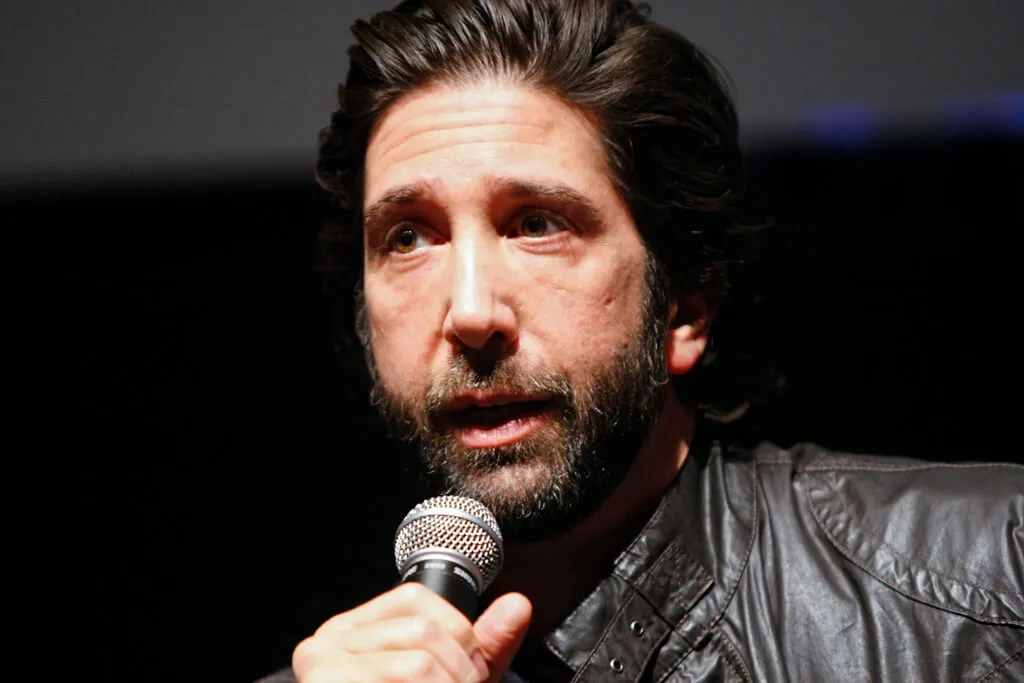 In 2008, Schwimmer's combined experience of directing and theatre work culminated in his off-Broadway directorial debut, Fault Lines. For someone that was on a comedy sitcom, his show impressed with witty dialogue. The New York Post wrote, "[Schwimmer] knows a thing or two about freewheeling banter."
Other critics weren't convinced. Los Angeles Times wrote, "We can't really tell whether Schwimmer has much talent as a director. We're surprised he didn't try something more challenging for his debut. If not much else, Schwimmer has encouraged his actors to [intensify] their energy levels and comic timing at all costs."
Schwimmer Doesn't Appear On Screen For One Of His Most Successful Roles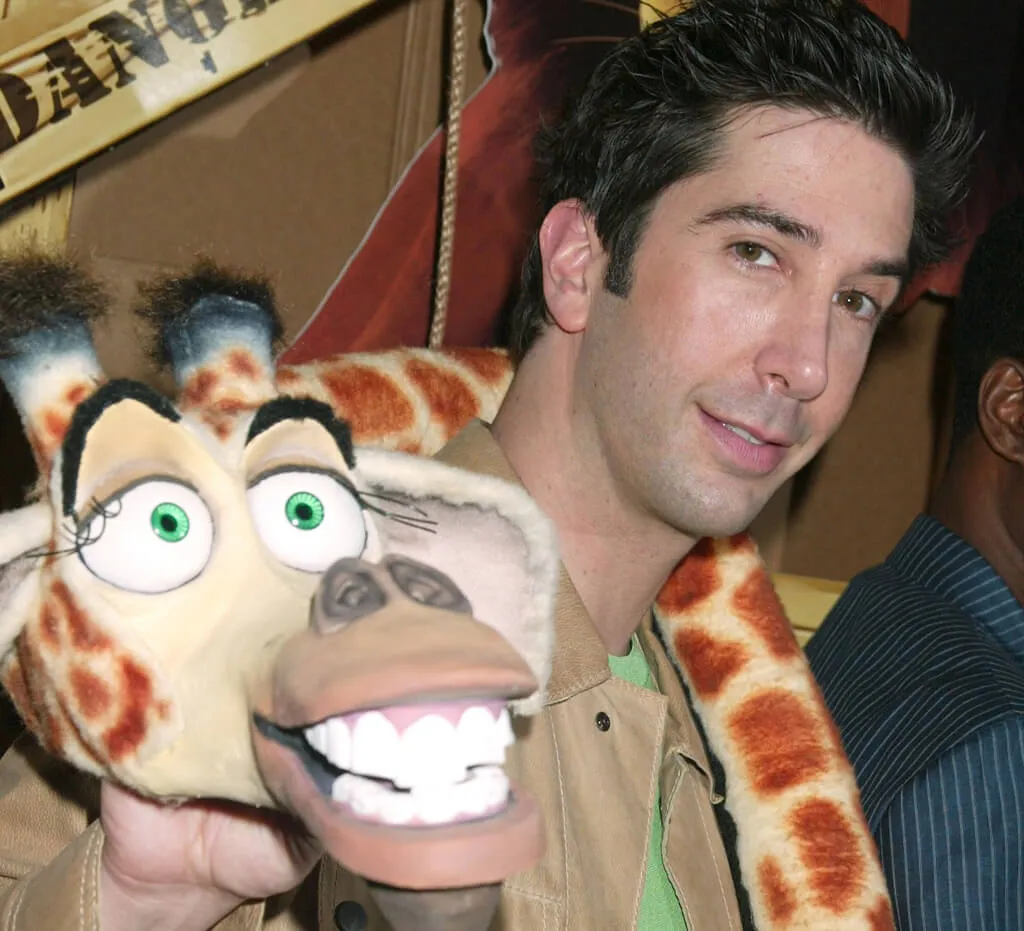 Despite his limited success outside of Friends, Schwimmer hit a breakthrough the year after its final season with the hit animated film Madagascar. Schwimmer voices Melman, a hypochondriac giraffe who is thrust into the wild for the first time.
Madagascar turned out to be a box-office success, spawning two sequels and many more spin-offs. Schwimmer told Fox411 in 2012, "The greatest part is you don't have to go through makeup and wardrobe and wait hours... for lighting or set. You kind of just roll up in sweatpants, tennis shoes and a t-shirt because all the work is in your head."
David Schwimmer Made A Really Convincing Kardashian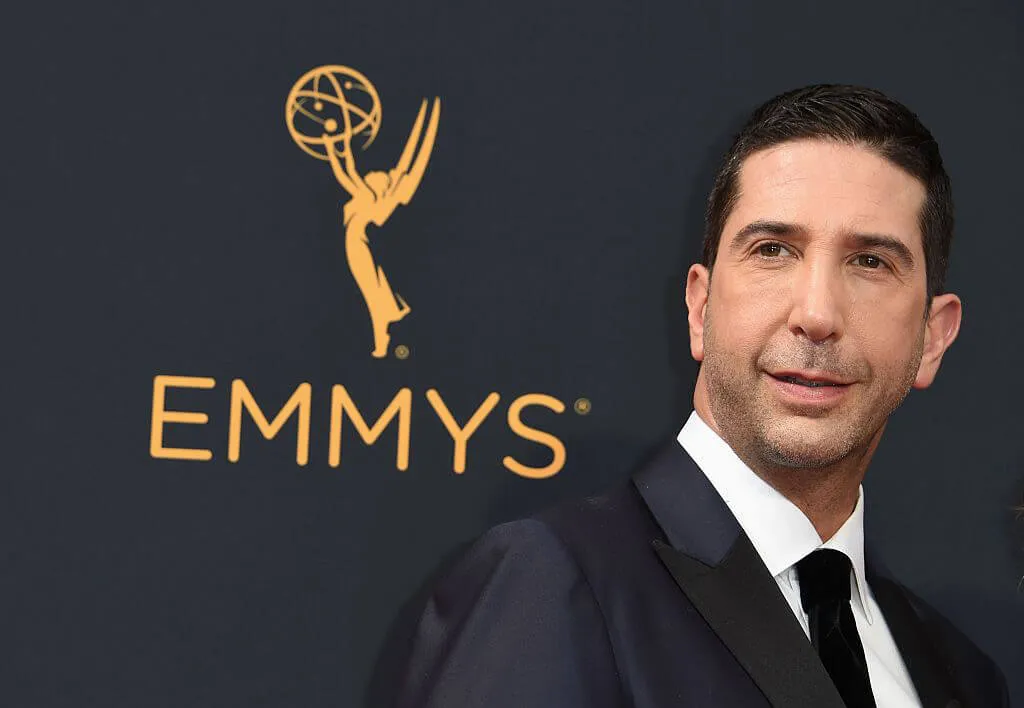 In 2016, Schwimmer's show Feed the Beast may have flopped, but his return to television wasn't all that bad. Before that show, Schwimmer played lawyer Robert Kardashian in FX's American Crime Story: The People v. O.J. Simpson.
Schwimmer was nominated for a Primetime Emmy for his portrayal of Kardashian. He told Glamour that Kardashian's ex-wife Kris Jenner helped him prepare for the role: "[She] told me that he was a man of great faith. That suddenly unlocked everything for me, including the choices he made. That really moved me. He wasn't just using his intellect because he's a lawyer."
David Schwimmer Is A Terrible Neighbor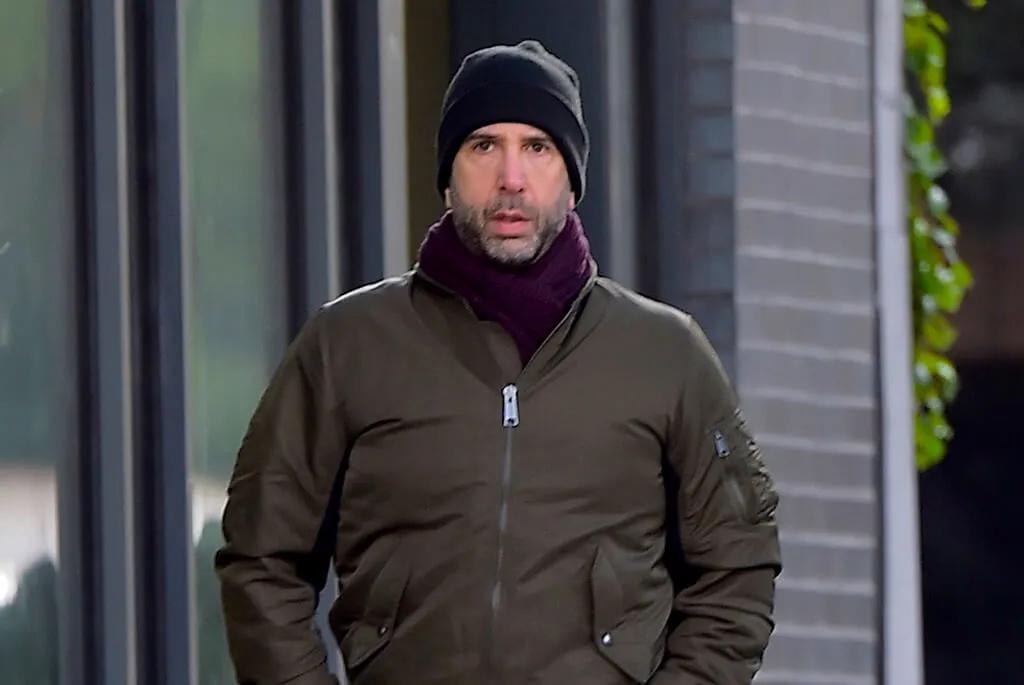 Ross Geller was the one character on Friends that seemed like he'd be difficult to deal with and it turned out that the same could be said for real life. In 2013, David Schwimmer upset the entire neighborhood of New York City's East Village when he decided to demolish his recently-purchased 19th-century townhouse to build a completely new one in its place.
They were not only angry at the huge inconveniences it caused, but also the fact that he tore down a historical building. Someone even wrote "ROSS IS NOT COOL" on a fence next to the construction site!
He Was Accused Of Stealing Beer
In October 2018, David Schwimmer made international headlines after he was accused of stealing beer. British police posted an image from surveillance footage of a man stealing beer, looking for the theft suspect. The Internet couldn't help but notice the suspect's strong resemblance to Ross from Friends.
When the news made it across the pond, Schwimmer assured everyone it wasn't him by posting a video of himself imitating the suspect in a New York City convenience store. The police on the case later tweeted, "We ... have confirmed that David Schwimmer was in America... We're so sorry it has to be this way."
Jennifer Aniston Was Estranged From Her Mom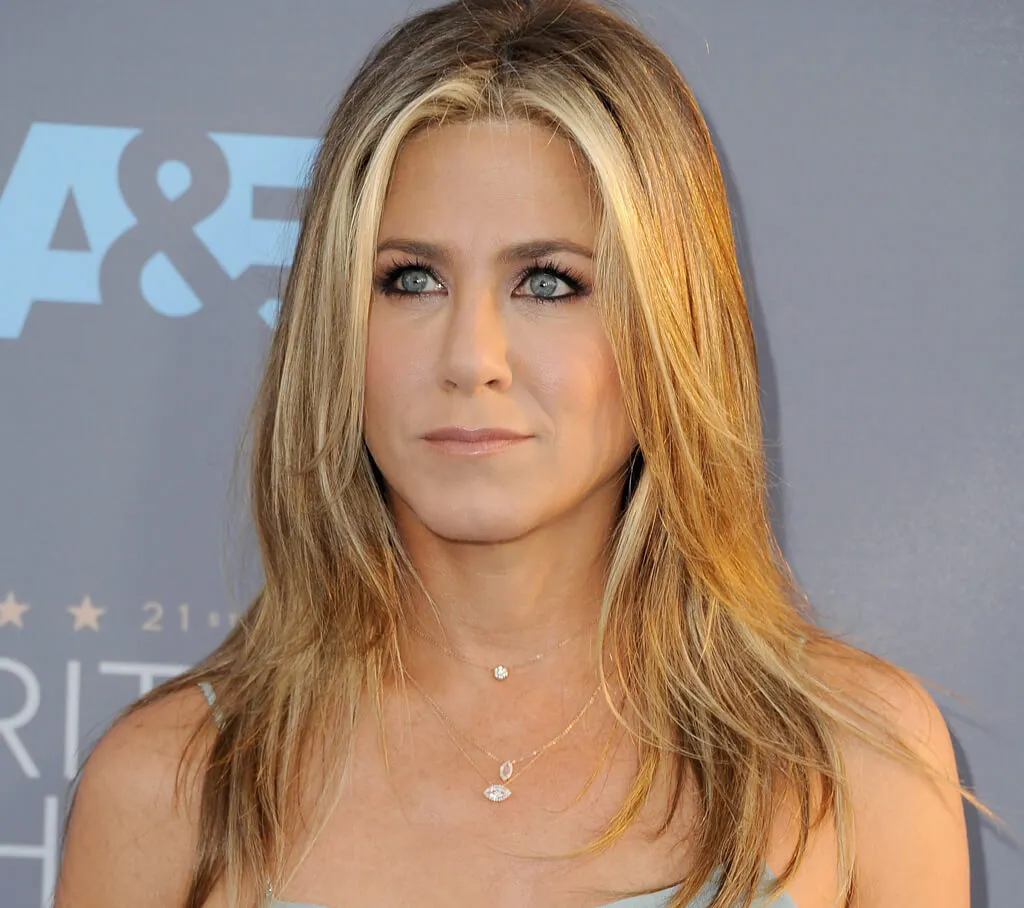 At the height of her Friends fame, Jennifer Aniston was notoriously estranged from her mother, Nancy Dow. In 1999, Dow published a tell-all, From Mother and Daughter to Friends: A Memoir, which caused a falling out. It was so bad that Aniston didn't even invite her mother to her first wedding to Brad Pitt, though the two have reconciled after the divorce.
"She was critical. She was very critical of me... She was also very unforgiving. She would hold grudges that I just found so petty," Aniston told The Hollywood Reporter in 2015.
Matthew Perry Dealt With Substance Abuse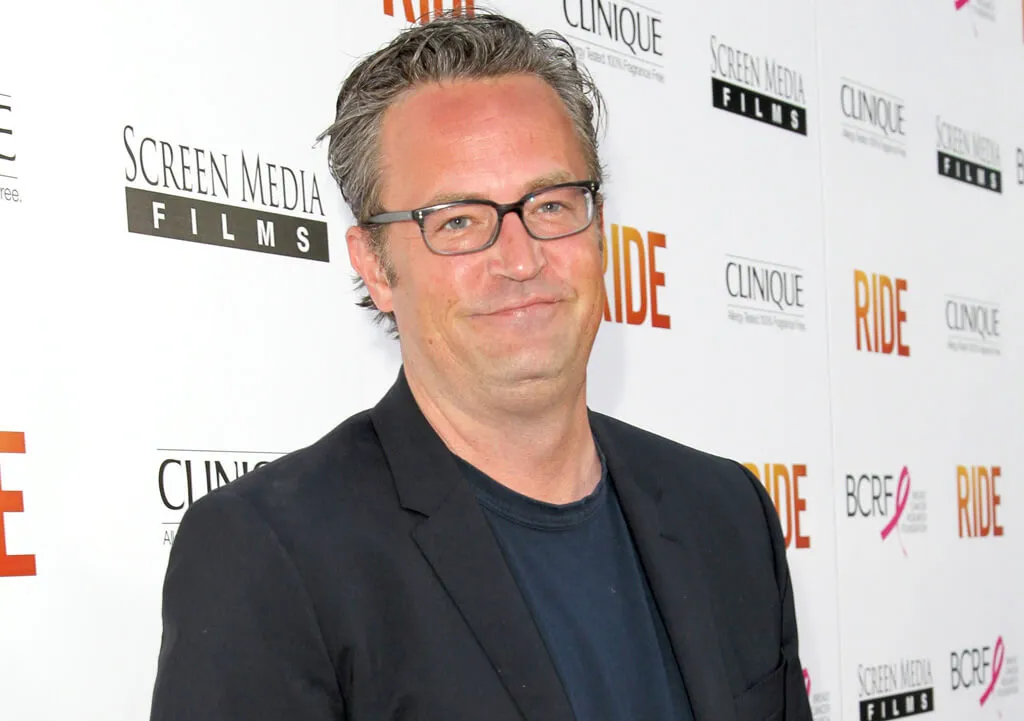 Matthew Perry played Chandler Bing, who was hilariously self-deprecating, but that on-screen humor may have been rooted in a dark place. Behind the scenes, Perry infamously dealt with serious addiction issues.
He told People in 2013, "Eventually things got so bad that I couldn't hide it, and then everybody knew." Perry went to rehab twice during the filming of Friends. Since then, he's been pretty open about his addiction and admitted in 2016 that he doesn't even remember filming some of Friends. "I don't remember three years of it... somewhere between season three and six," he said on BBC2 Radio.
Courteney Cox Actually Did Have Work Done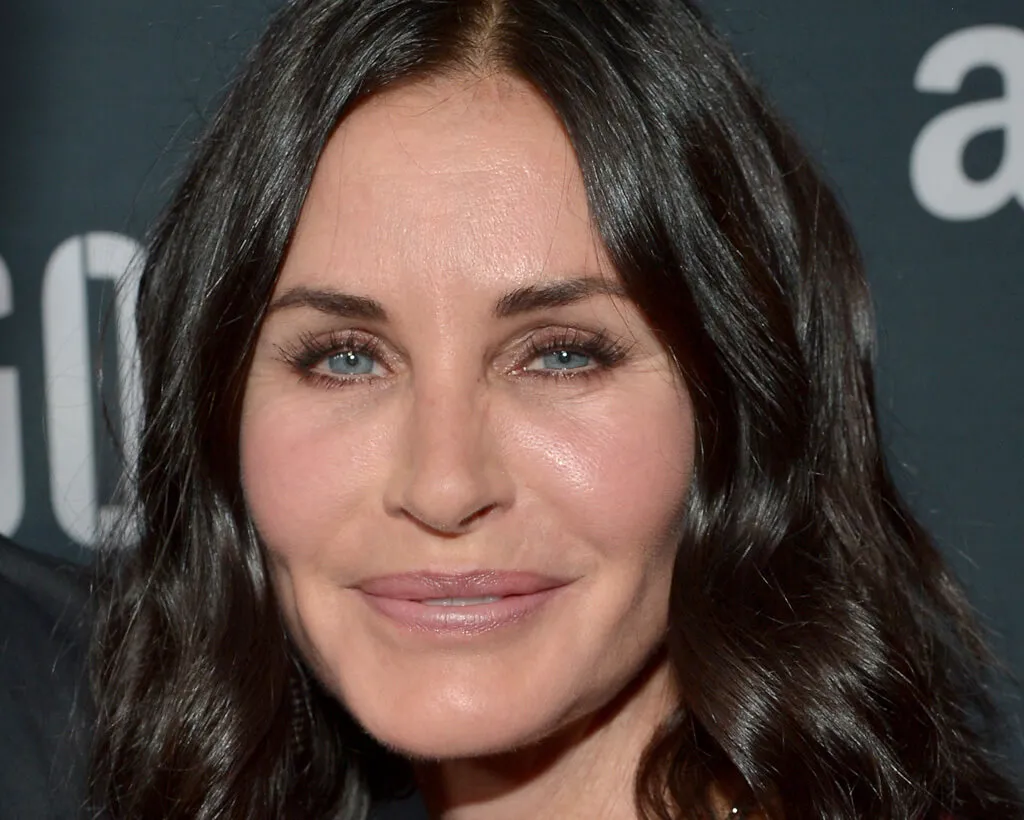 Courteney Cox played the neat-freak Monica Geller, who was very particular about how things in her apartment should appear. It turned out that Cox had a bit Monica in her when it came to her appearance. Cox has been rumored to have undergone tons of plastic surgery.
In 2017, she opened up about the work she's had done. "I grew up thinking appearance was the most important thing... which got me into trouble," she told New Beauty. Cox admitted to getting fillers and injections adding, "The next thing you know, you're layered and layered and layered."
Matt LeBlanc Purposely Left The Spotlight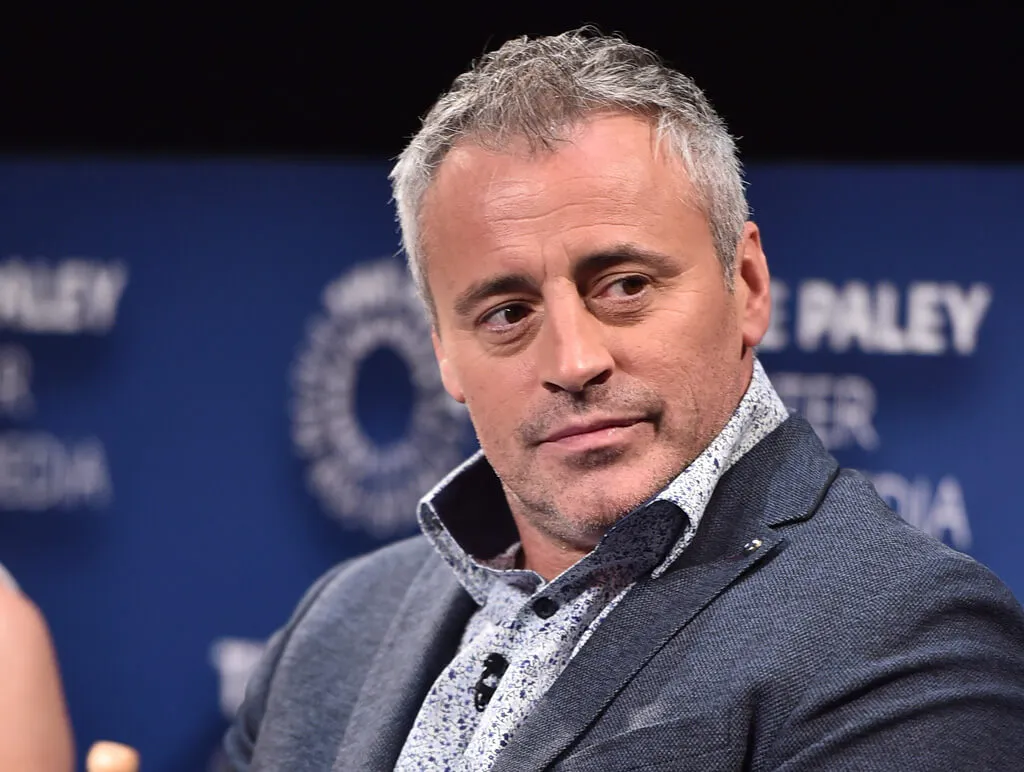 Following the end of Friends, one cast member who noticeably disappeared from the spotlight was Matt LeBlanc. LeBlanc played dim-witted Joey Tribiani and was a fan favorite. But like Schwimmer, LeBlanc didn't handle the fame well.
"For years and years, I barely left the house. I was burnt out. I wanted to not have a schedule, not be somewhere... It was a very dark time. I almost had a nervous breakdown," he told Mirror in 2016. He also added that he spent much of his hiatus taking care of his daughter, who was diagnosed with a brain condition.
Jennifer Aniston Lived In Brangelina's Shadow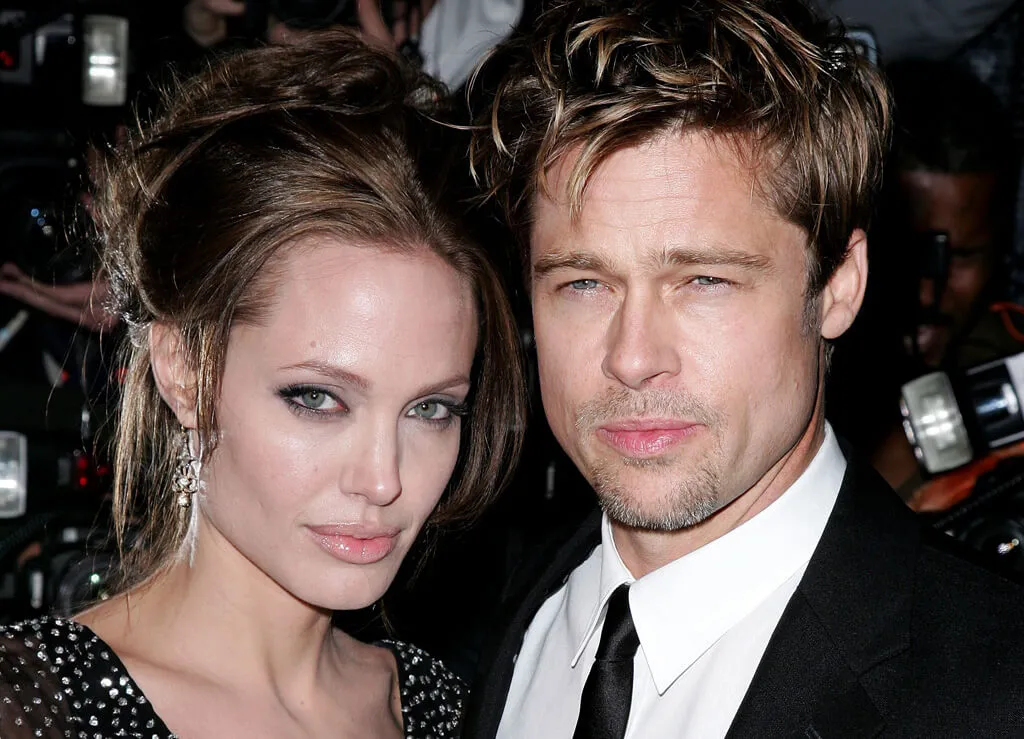 Jennifer Aniston has long been painted as a woman scorned by the media. She and Brad Pitt divorced in 2005 after he started an affair with Angelina Jolie. Since then, the world hasn't been able to let it go, or stop talking about it at the very least.
A whole decade later, people still pit Aniston and Jolie against each other when they were both nominated at the 2015 Critics Choice Awards. "I think that it's time people stop with that petty B.S. and just start celebrating great work and stop with the petty kind of silliness," Aniston told Entertainment Tonight.
Matthew Perry Didn't Come To The Reunion
In 2016, NBC held a special for television director James Burrows, who has worked on Friends during its run. The Friends cast was reunited for the event, but Matthew Perry was noticeably absent.
Perry's spokeswoman said at the time, "Matthew may tape something for the tribute. In other words, this is not the reunion people have been hoping for." A video message from Perry was played at the event, since the actor was overseas rehearsing for a play. Despite the joy people got out of seeing the cast reunited, it was overshadowed by the absence of Matthew Perry.
Celebrity Status Almost Kept Schwimmer From Doing His Job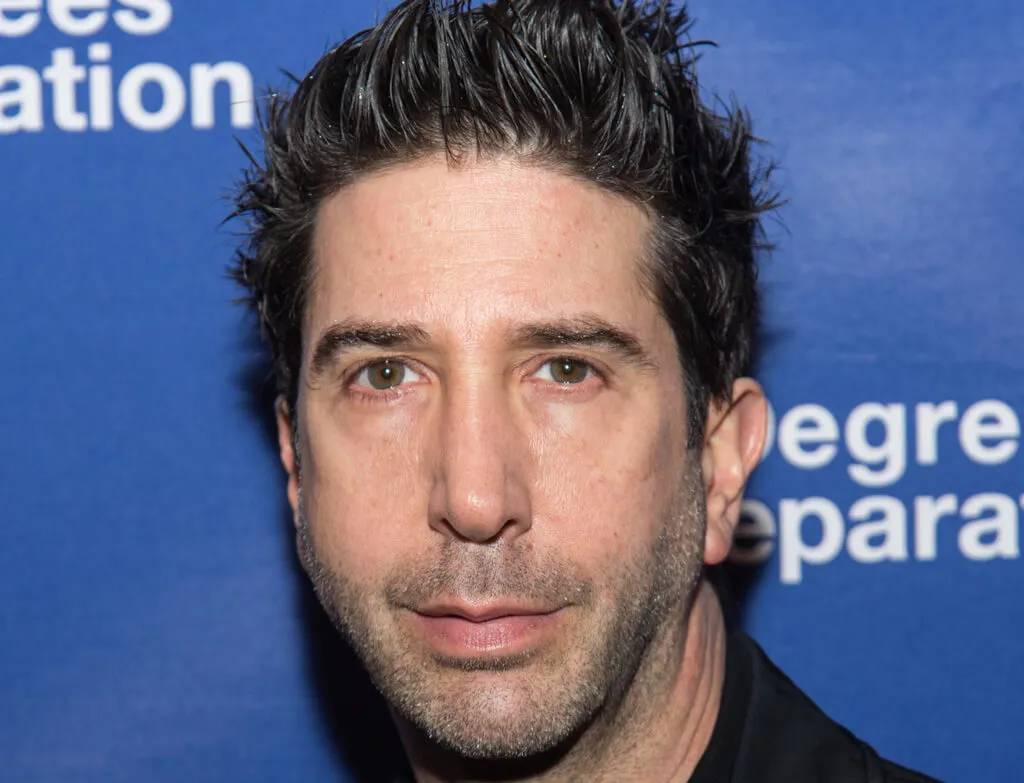 Not only did David Schwimmer have an averse reaction to his newfound Friends fame, but he also had to readjust how it affected his craft as an actor. Fame pretty much made him question how he should do his job.
"As an actor, the way I was trained, my job was to observe life and to observe other people, so I used to walk around with my head up, really engaged and watching people. The effect of celebrity was the absolute opposite.... How do I do my job? That was tricky," Schwimmer shared on the Awards Chatter podcast.
Matt LeBlanc Has Been Cited For Multiple DUI's
You may already get the idea that the cast members of Friends aren't exactly model citizens off the camera. Matt LeBlanc has had plenty of scandal weaved into his name following his time as Joey Tribbiani. Among those scandals are his brushes with the law.
On more than one occasion, LeBlanc has been arrested for driving under the influence. "Twice, I think. When I was young and stupid. I wasn't driving fast, just crooked. The press never got hold of the mugshots. I was lucky," LeBlanc confessed to Telegraph in 2014.
Jennifer Aniston Misspoke And Upset Her Ex's Widow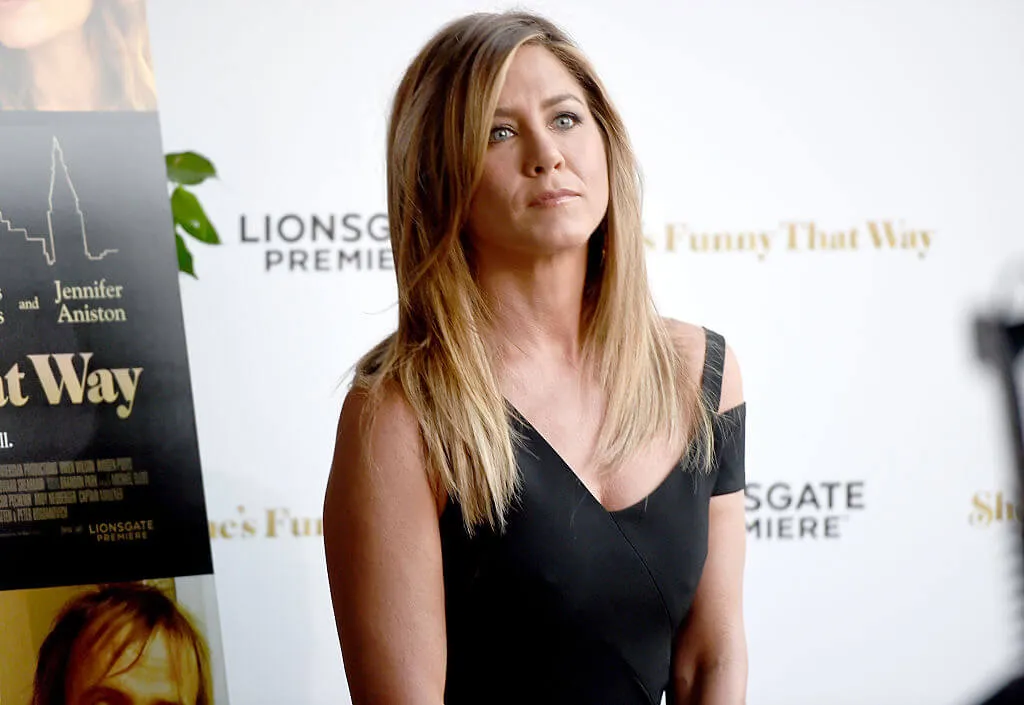 In 2015, Jennifer Aniston spoke to The New York Times about someone she'd dated for five years, who decades later died of a brain tumor. "He would have been the one. But I was 25, and I was stupid. He must have sent me Justin to make up for it all," she said.
That ex-boyfriend was actor Daniel McDonald, whose widow Mujah Maraini-Melehi was outraged by Aniston's comments. The widow told Inside Entertainment, "[I'm] sorry that Jennifer [didn't] realize the treasure that was Daniel when she had the chance... perhaps Daniel's gift was to teach her how to love and appreciate Justin Theroux."
Matt LeBlanc Pulled A Brad Pitt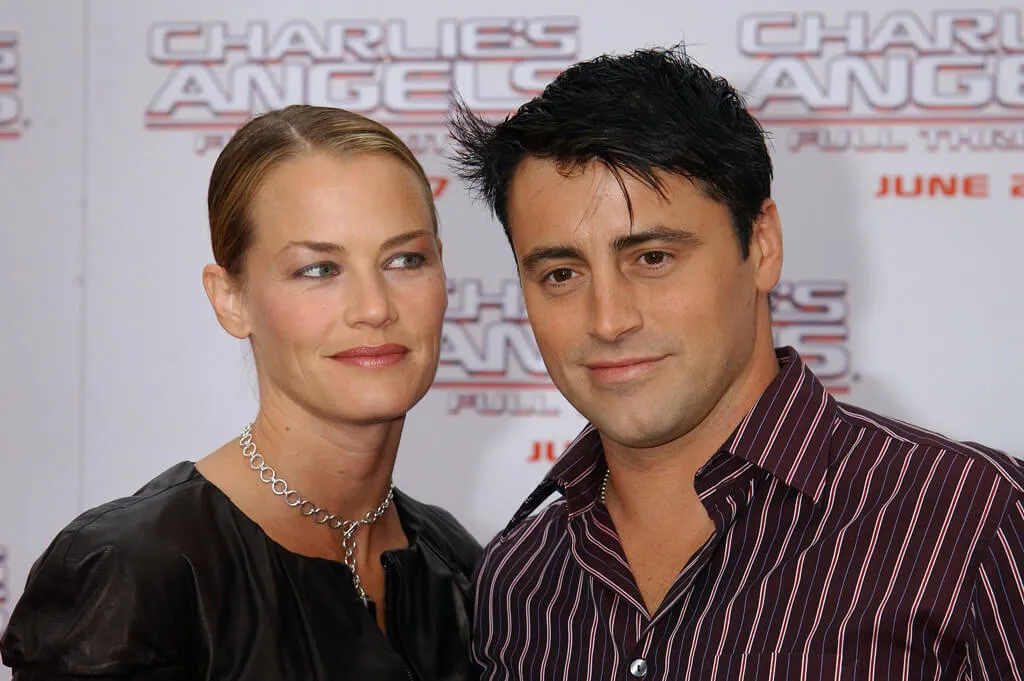 In 2006, Matt LeBlanc pretty much left his wife after starting an affair with a co-star. In January of that year, he told his then-wife, model Melissa McKnight, that he was moving out of their house. She accused him of having an affair, which he admitted. Though McKnight hoped to reconcile with LeBlanc, he still surprised her with divorce papers.
"It was very sudden. She was absolutely blindsided by what transpired... She wanted to do counseling or therapy, but Matt just didn't want to work it out," sources told People. LeBlanc then started officially dating his Joey co-star Andrea Anders.
That Time Matt LeBlanc Was Caught With A Stripper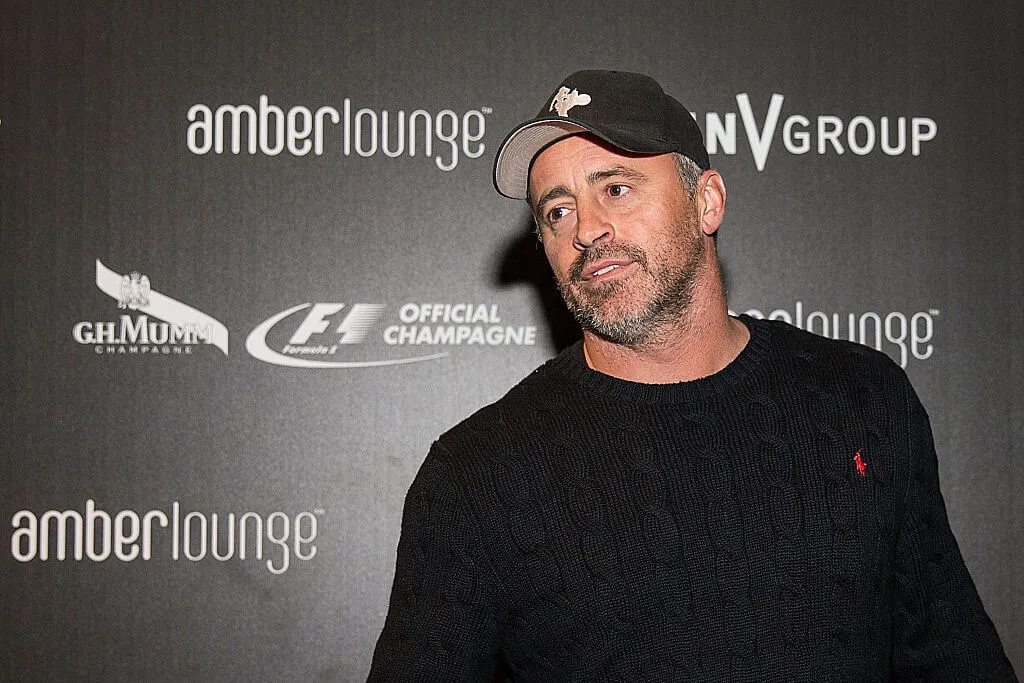 Matt LeBlanc made tabloid headlines again in 2005 when he was seen getting down and dirty with a Canadian stripper. The actor was on a motorcycle trip with friends in British Columbia when it happened.
LeBlanc, who was still married to McKnight at the time, told National Enquirer, "I acted like a fool in allowing myself to be led astray and placed in such a horrible situation and I feel ashamed. As a family man, I've asked myself, 'How could I have been so stupid and naive to get myself into such a situation with a stripper?'"
Lisa Kudrow Was Sued By An Employee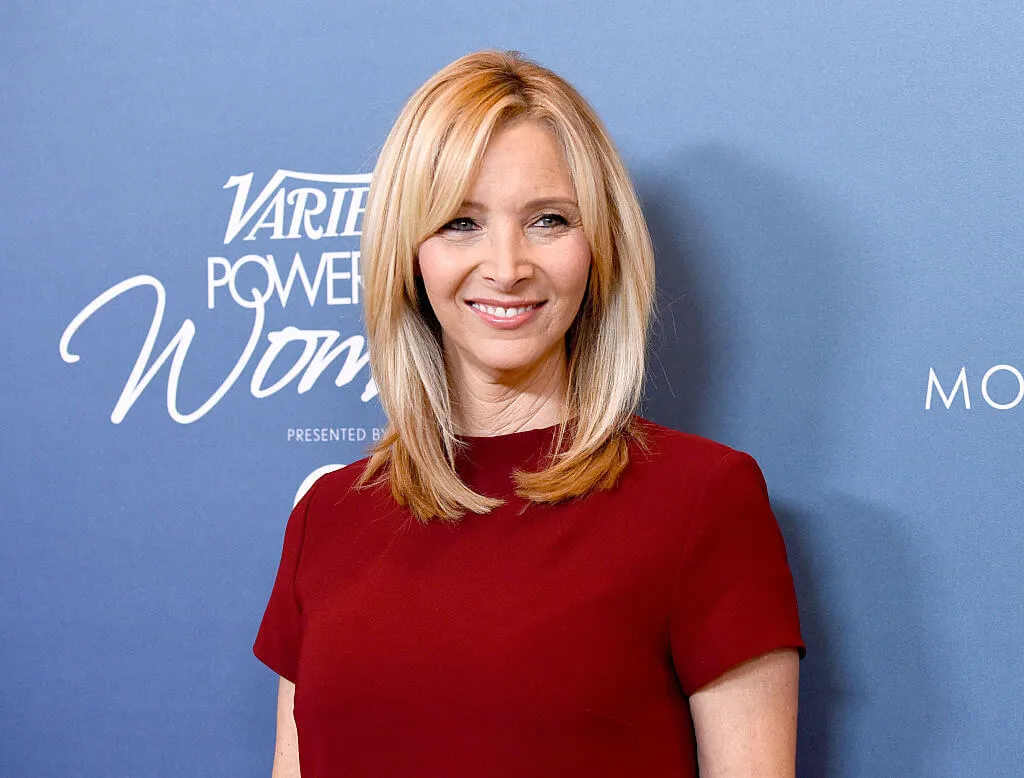 In 2008, Lisa Kudrow was sued by her former manager, Scott Howard, who was terminated the previous year. Howard claimed that he was owed five percent of Kudrow's earning from residuals negotiated when he represented her.
The overseeing judge initially ruled in favor of Kudrow, but in 2012, the case went through the appeals court. It wasn't until 2014 that Howard won his case and Kudrow had to pay him over $1.6 million. It's a wonder why Kudrow went through all this instead of just paying him off. $1.6 million is chump change for someone who made $1 million per episode of the final season of Friends.
Matt LeBlanc Was Accused Of Being A Cheater (Again)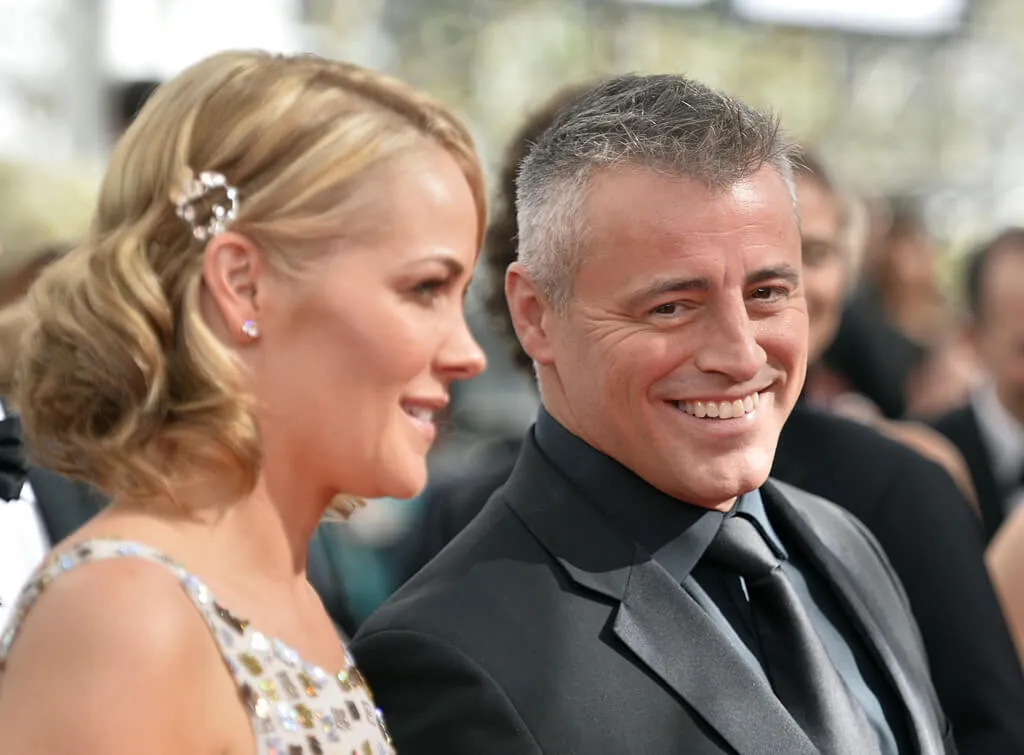 It seems that Matt LeBlanc hasn't been able to keep his name out of tabloids in his post-Joey career. In 2014, he was accused of cheating on Andrea Anders when he was seen getting close to women at a Halloween party in Texas.
LeBlanc's representatives at the time said, "That absolutely did not happen. Fans were coming up to him all night asking for pictures." Though he seemed to have cleared his name, it didn't prevent him and Anders from splitting up the following year. After eight years, LeBlanc and Anders officially announced their split.
Courteney Cox Had A Clean Divorce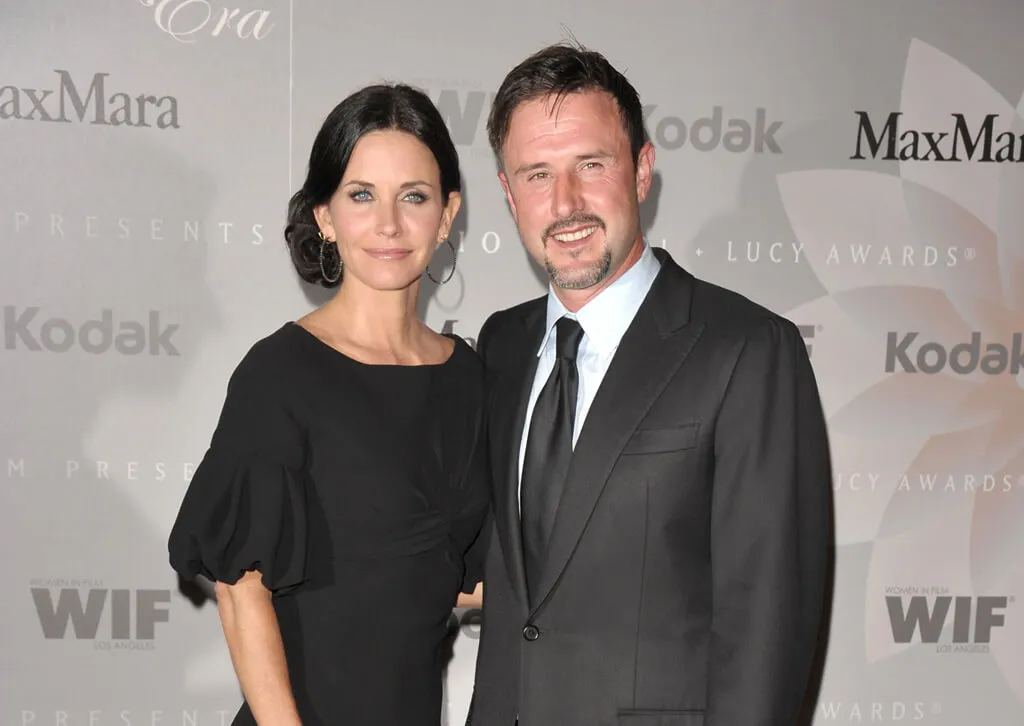 Courteney Cox and David Arquette met on the set of 1996's Scream. The first episode of Friends to air following their 1999 nuptials featured the entire cast's last names changed to Arquette. It was clear they had accepted Courteney's new love, but it didn't last forever.
In 2012, the couple filed for divorce after a trial separation, but they've remained amicable for the sake of their daughter Coco. "When you love someone, you want them to be happy... In divorce you always have regrets. We were married for a long time, so it's not like we didn't try," she told More magazine.
Whatever To Gunther The Barista?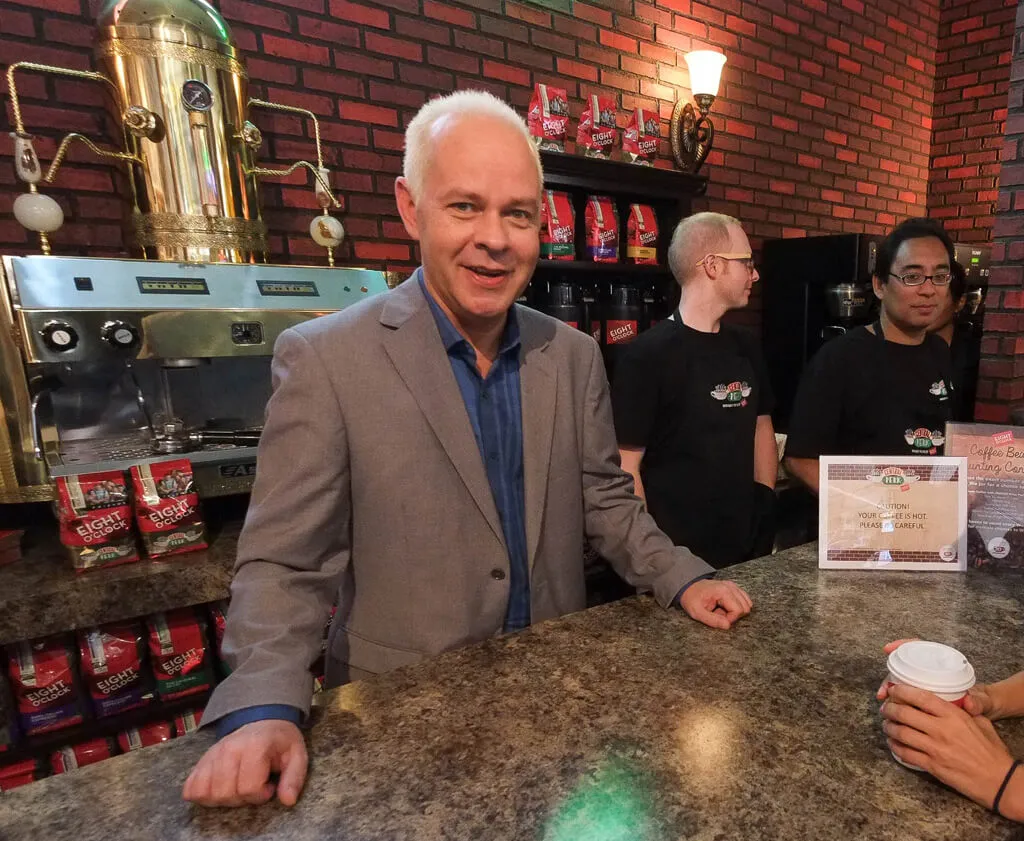 Remember Gunther? If you don't, it's probably because more often than not, he faded into the background of scenes that took place in Central Perk. The barista-turned-manager became a fixture on the show for all ten seasons. With his bleach-blonde hair and unrequited love for Rachel, he was always on the periphery of the main "friend" group.
Gunther was played by actor James Michael Tyler, who the producers of Friends actually found while he was working as a barista in a nearby LA coffee shop. After Friends went off the air, however, he pretty much disappeared.
Tyler Was Never Supposed To Have Lines
James Michael Tyler was an aspiring actor while he was working as an actual barista. Friends producers asked him to be a non-speaking extra because he actually knew how to operate the espresso machine prop on set.
"I honestly always thought my masters in fine arts would get me further in the acting world than knowing how to work an espresso machine! That was a happy accident and I'm very, very grateful to have had that skill," he told Digital Spy in 2018. The part evolved into something more by the 33rd episode when he got his first line.
Why You Probably Won't Recognize Him On The Street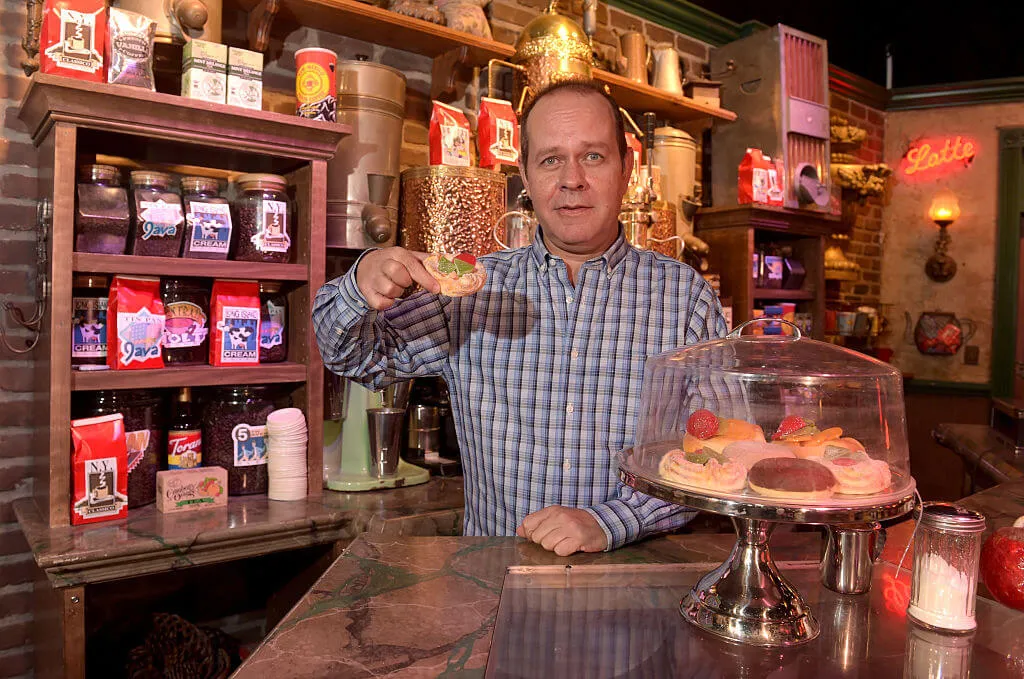 Gunther had such eye-popping hair that he'd easily be recognizable if you saw him on the street. But if you really did run into James Michael Tyler, you probably wouldn't recognize him because he hasn't had his "Gunther hair" since the series went off the air.
He had actually let a hair-stylist friend practice on him the night before his first day on set and the look just stuck. Producers wanted him to keep it consistent throughout the whole series. "[You] know they had 'The Rachel,' I always wondered why 'The Gunther' never took off," he once joked to TVweb.
He's Still Only Associated With Friends
Outside of Friends, James Michael Tyler doesn't have many other acting credits. Even then, his limited work outside of Friends is still largely associated with his work from the iconic '90s sitcom. In a cameo on Matt LeBlanc's show Episodes, for example, he played himself in a scene where he said he still keeps in touch with the "friends."
In real life that's not the case. "I live in Los Angeles, so [I'll] see them in passing a lot of times. I'll go into a restaurant and the waiter will say, ...'Jennifer Aniston just finished eating here and you just missed her,'" he told MovieWeb.
Is He Being Snubbed By The 'Friends'?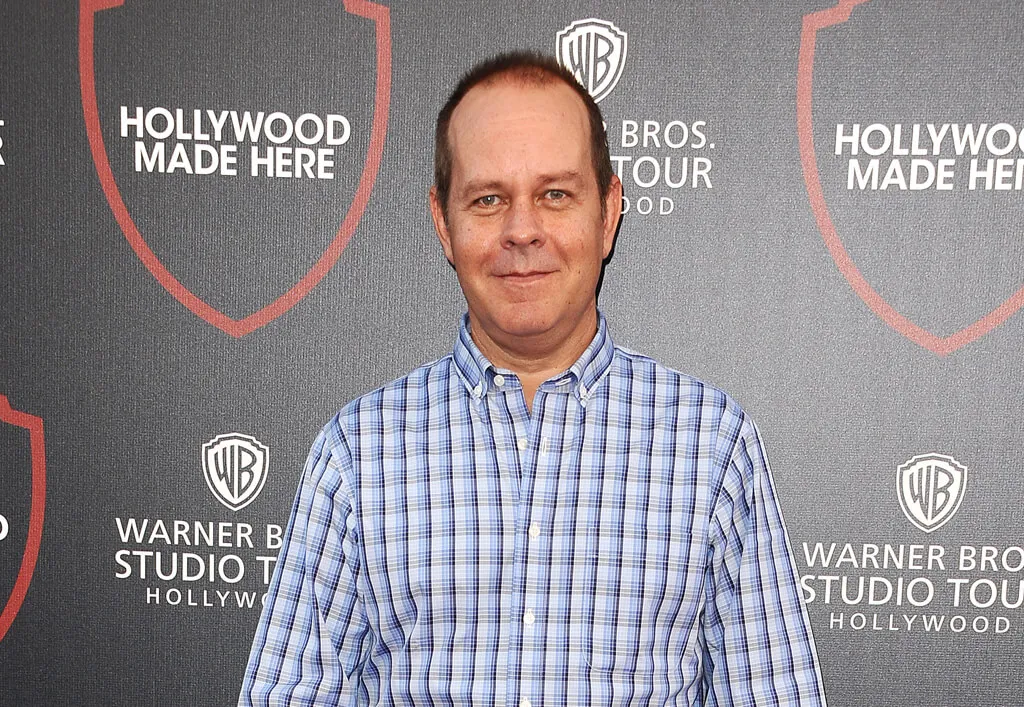 There have been a few near-complete Friends reunions in the past, but James Michael Tyler hasn't taken part in any of them. The only nod from a former cast member he received was a guest spot on Episodes with LeBlanc, but that was the only chance. Tyler said he'd be open to more opportunities though.
"It would be fantastic. I learned so much just by being around them and our crew and cast – everyone was absolutely a master of the game... So I would love to work with any of them again," he told Digital Spy.
He Dragged Out His Own Divorce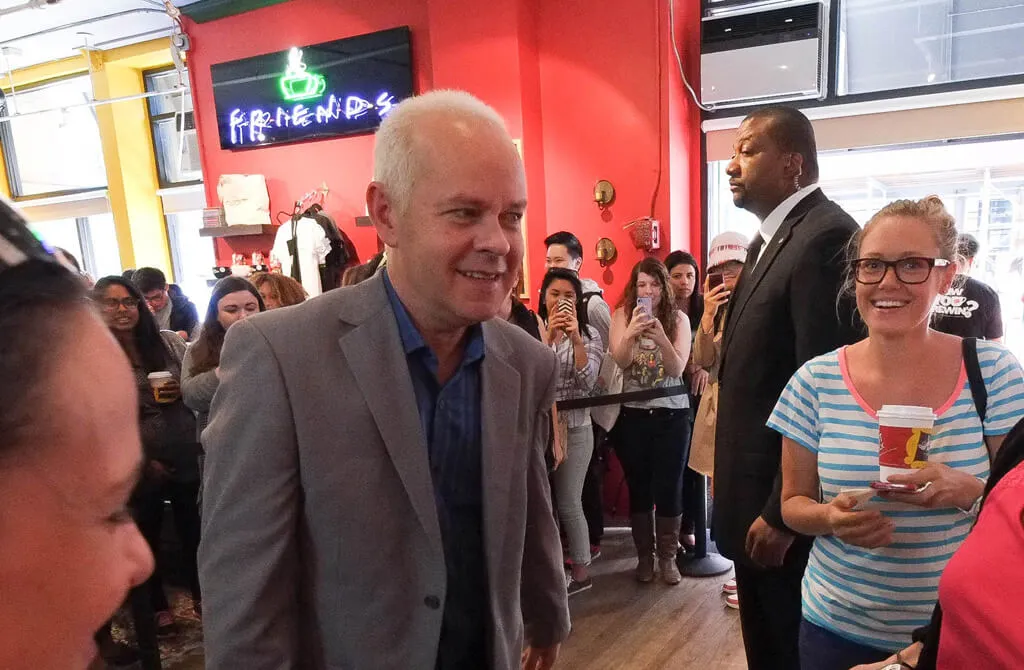 Even though James Michael Tyler has mostly kept away from the spotlight after Friends, he still hasn't been able to completely keep his personal dramas out of headlines. In 2014, TMZ reported that James Michael Tyler finally ended a divorce that he dragged on for over ten years!
Tyler and his ex-wife Barbara Chadsey got hitched in 1995, just as his role on Friends was beginning to expand. However, things didn't last through the end of the series as they reportedly separated in 2003. It wasn't until 2014 that he finally filed the divorce papers.
James Michael Tyler Is Very Private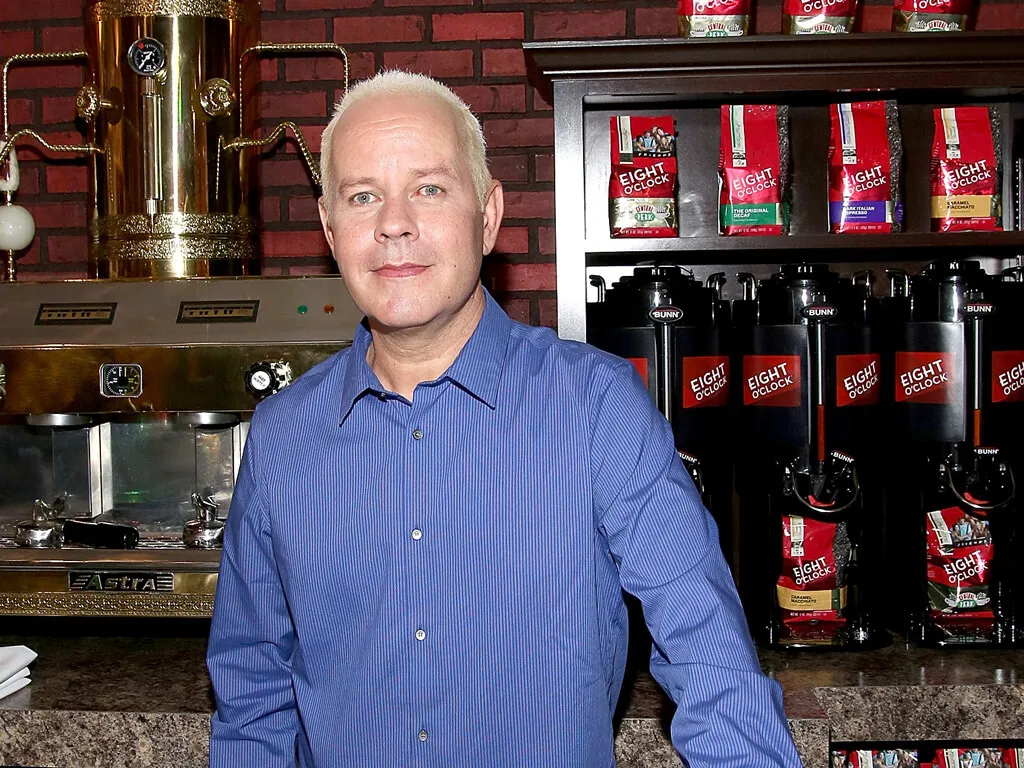 Because Gunther is such an iconic element of Friends, James Michael Tyler has the chance to still get his name out there if he wanted to. But this guy doesn't even have a strong social media presence, despite the constant wave of adoring nostalgia for the show.
As of 2018, the actor hasn't shared a Tweet with the world in over a year, which may be a reason that the actor's name is no longer in the headlines. While he was more active on the site, he revealed he adopted an abandoned cat on the set of Friends and named him Cubby.
He Gives Back To His Alma Mater
Despite maintaining a low-profile, James Michael Tyler has been using what little celebrity he has to support causes that are close to him. He frequently supports his alma mater, Clemson University. Tyler earned his Bachelor of Arts in geology from Clemson in 1984.
Since then, he has returned to the school to offer his support. For example, he visited the school in 2015 to speak to student athletes about networking opportunities. In 2016, Clemson hired him to speak in a video that promoted the school's scholarship opportunities.
What Tyler Is Up To When He's Not Acting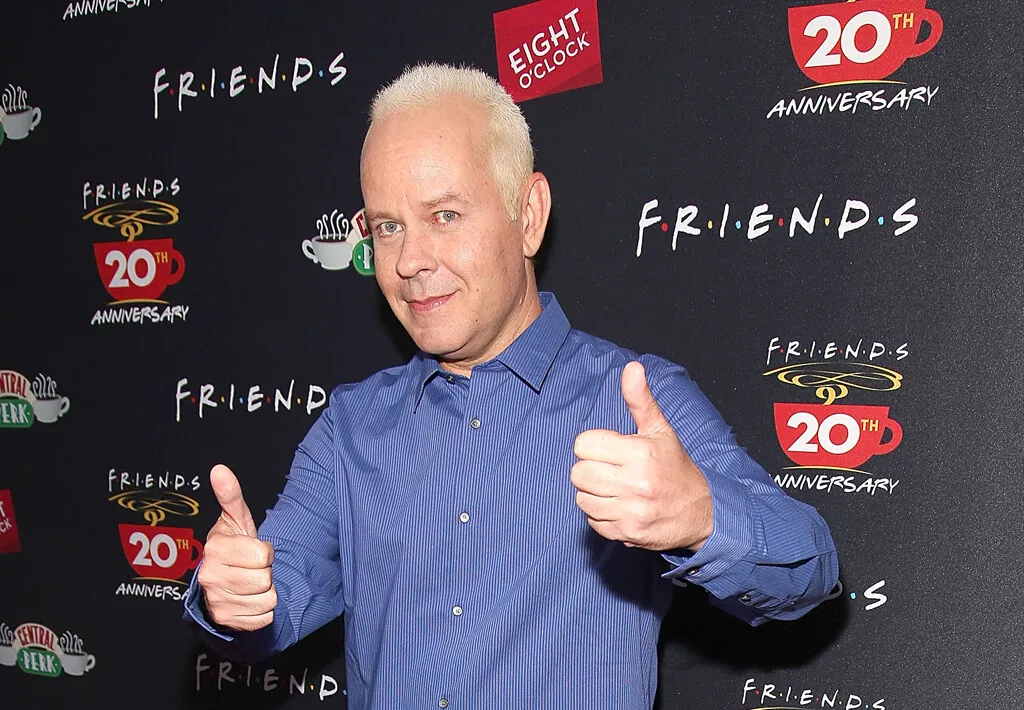 Although most of his work outside Friends still associates him with the show or his character, he has had the chance to prove himself otherwise. There are a handful of acting credits to James Michael Tyler's filmography that show him transcending the walls of Central Perk.
He's had cameos on shows like Scrubs and iCarly, and even had a bit-part in the 2011 film 50/50. But when he's not acting, he's writing. "I also just finished my first screenplay, with my two writing partners. It's an animated feature, so we have that out there now too," he told Movie Web.
He Doesn't Want To Reunite With The Cast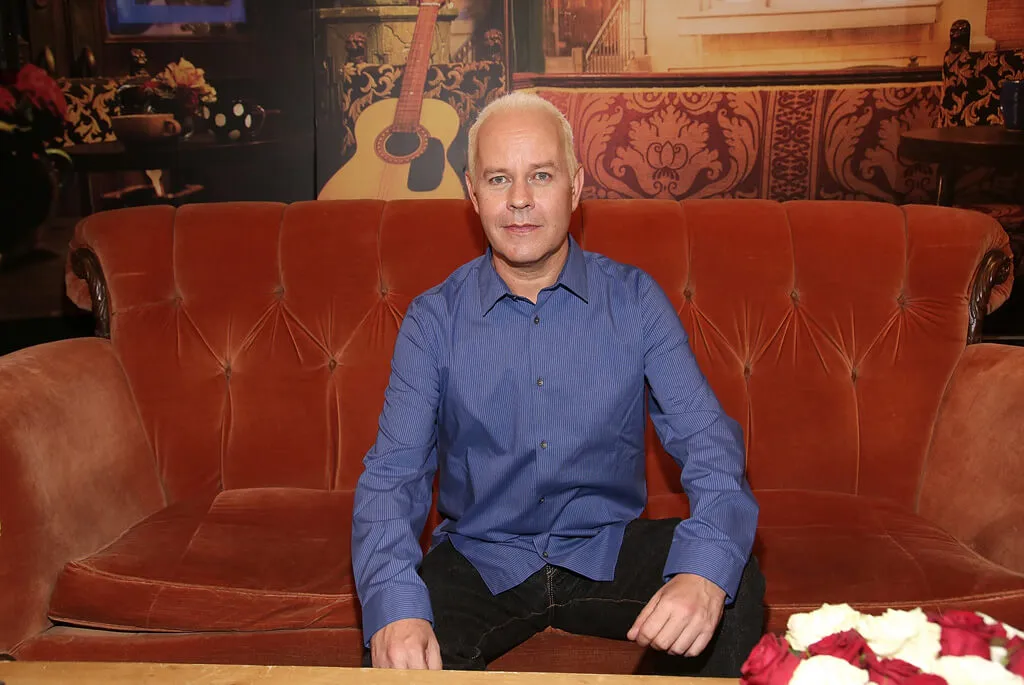 While James Michael Tyler has expressed interest in working with his former cast mates, he agrees with them in believing that a reunion show or a movie isn't the greatest idea.
"I think that the show ended actually at the right time for the storyline and the characters. I just don't know if it would be a comedy still to see people of their characters' age, if they were still struggling and going through the same things that they were going through at the time. I don't know if that would be funny or not," he told Digital Spy.