They Might Be Onscreen BFFs, But In Real Life These Actors Are Frenemies
Although two people might look like the best of friends on a television show, that's not always the case when the cameras stop rolling. Sadly, Sex and the City's Samantha doesn't enjoy Carrie's company, and Gossip Girl's Blair thinks Serena is an egomaniac in real life.
Keep reading because these onscreen besties make the best off-screen frenemies.
Prue And Phoebe: Charmed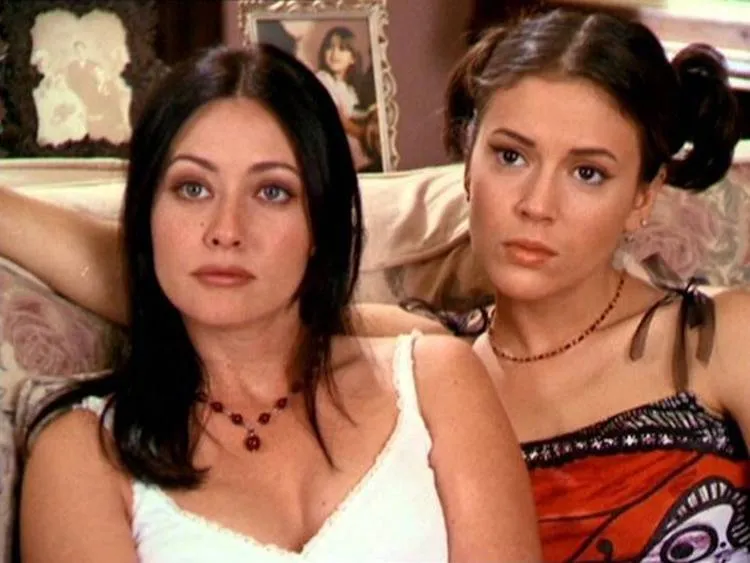 Prue, Phoebe, and Piper weren't just best friends on Charmed; they were sisters. As it turns out, Shannen Doherty and Alyssa Milano were anything but sisterly towards one another when the cameras stopped rolling.
Rumor has it that their clashing personalities was one of the reasons why Doherty left the show.
Sabrina And Kris: Charlie's Angeles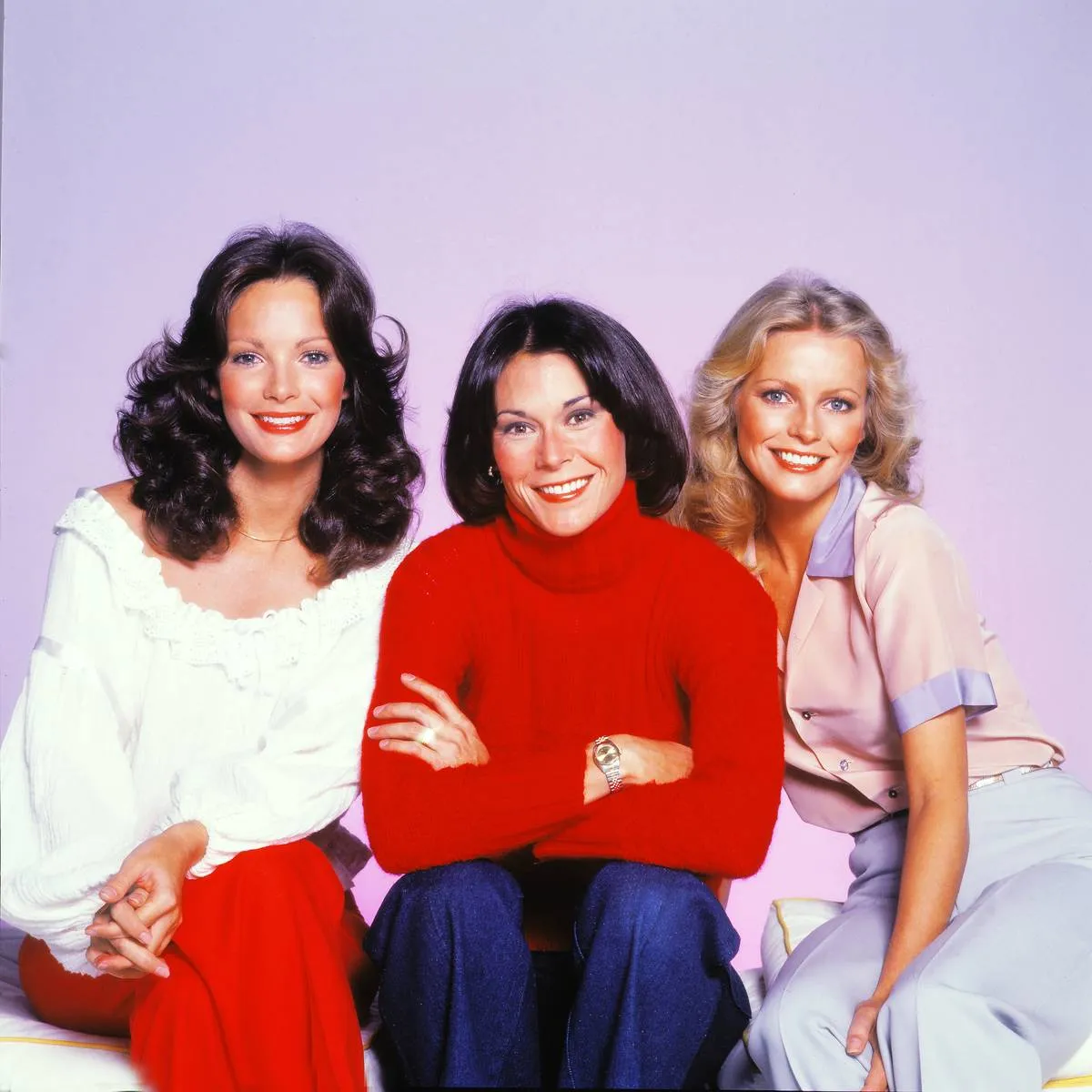 Sabina and Kris might have been two of the three best friends of the crime-fighting ladies in Charlie's Angeles, but there was no love lost between actresses Kate Jackson and Cheryl Ladd.
Apparently, Jackson had a bit of a "this is my show, and I'm the star" complex and didn't appreciate it when Ladd upstaged her. Needless to say, the two weren't BFFs offscreen.
George And Susan: Seinfeld
Even though George and Susan were engaged to be married on Seinfeld, in real life, Jason Alexander really couldn't stand his onscreen bride, played by Heidi Swedberg.
In fact, his disdain towards the actress is one of the reasons she was killed off via stamp poison before the wedding ever happened!
Dorothy And Rose: The Golden Girls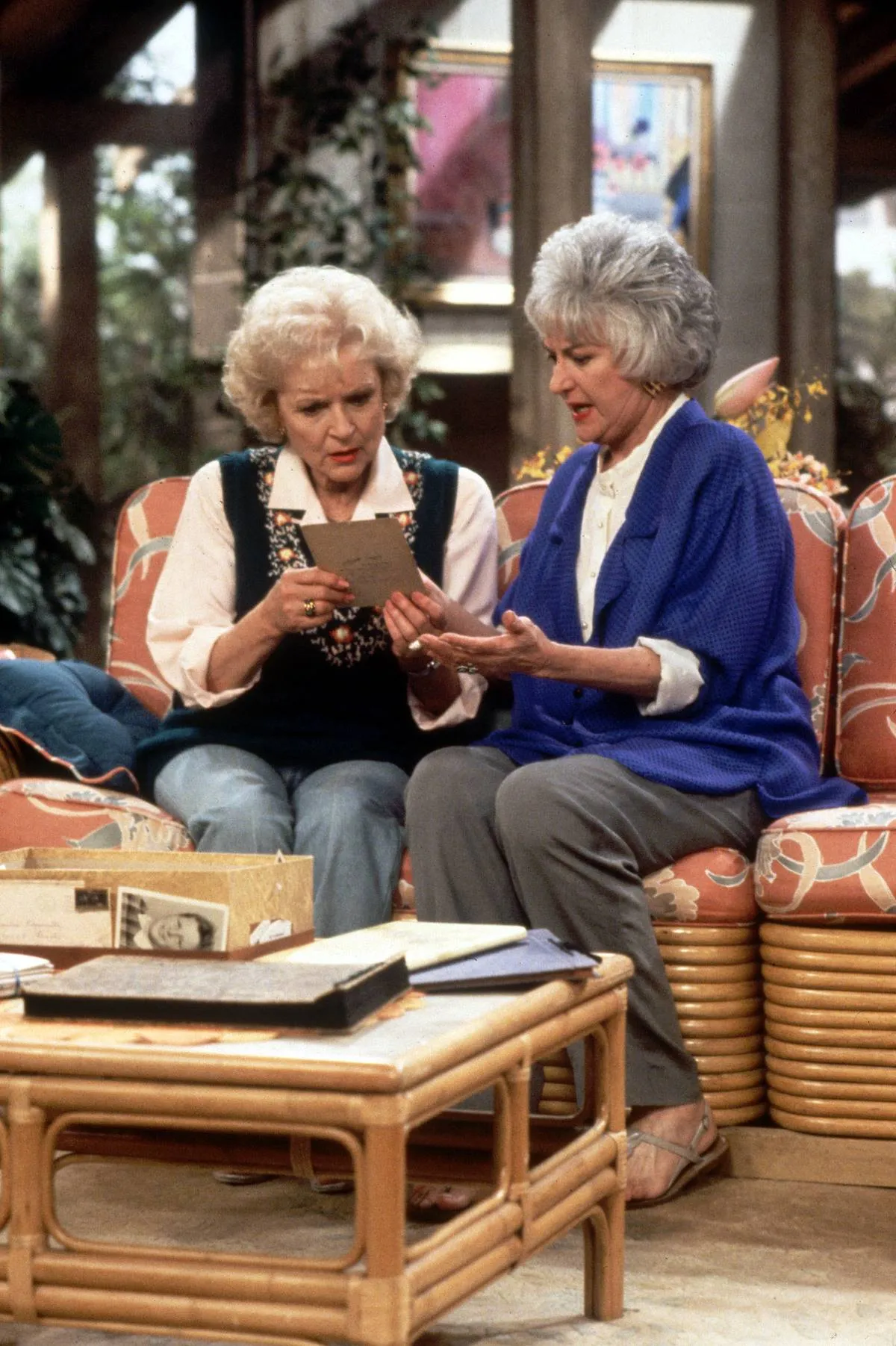 As it turns out, Bea Arthur's character Dorothy saying, "Oh, shut up Rose!" was a bit more realistic than people thought. When they weren't filming Golden Girls, actresses Bea Arthur and Betty White weren't the friends they portrayed onscreen.
During an interview with Closer, Arthur's son Matthew Saks said, "My mom unknowingly carried the attitude that it was fun to have somebody to be angry at. I think she felt she was more of an actress than Betty. Mom came from Broadway. Betty starred on a game show at one point."
Kelly And Brenda: Beverly Hills, 90210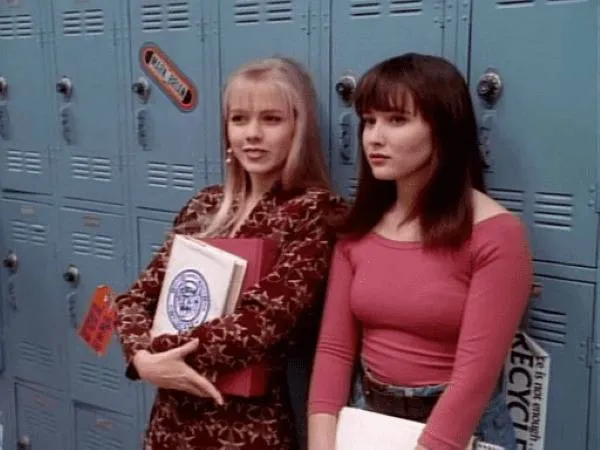 Shannen Doherty and Jennie Garth might have looked like friends while playing the characters of Kelly and Brenda on Beverly Hills, 90210, but that really wasn't the case in real life.
On the set of the popular series, the two actresses almost got into a fight with one another. Thankfully, a security guard intervened before things got nasty.
Beckett and Castle: Castle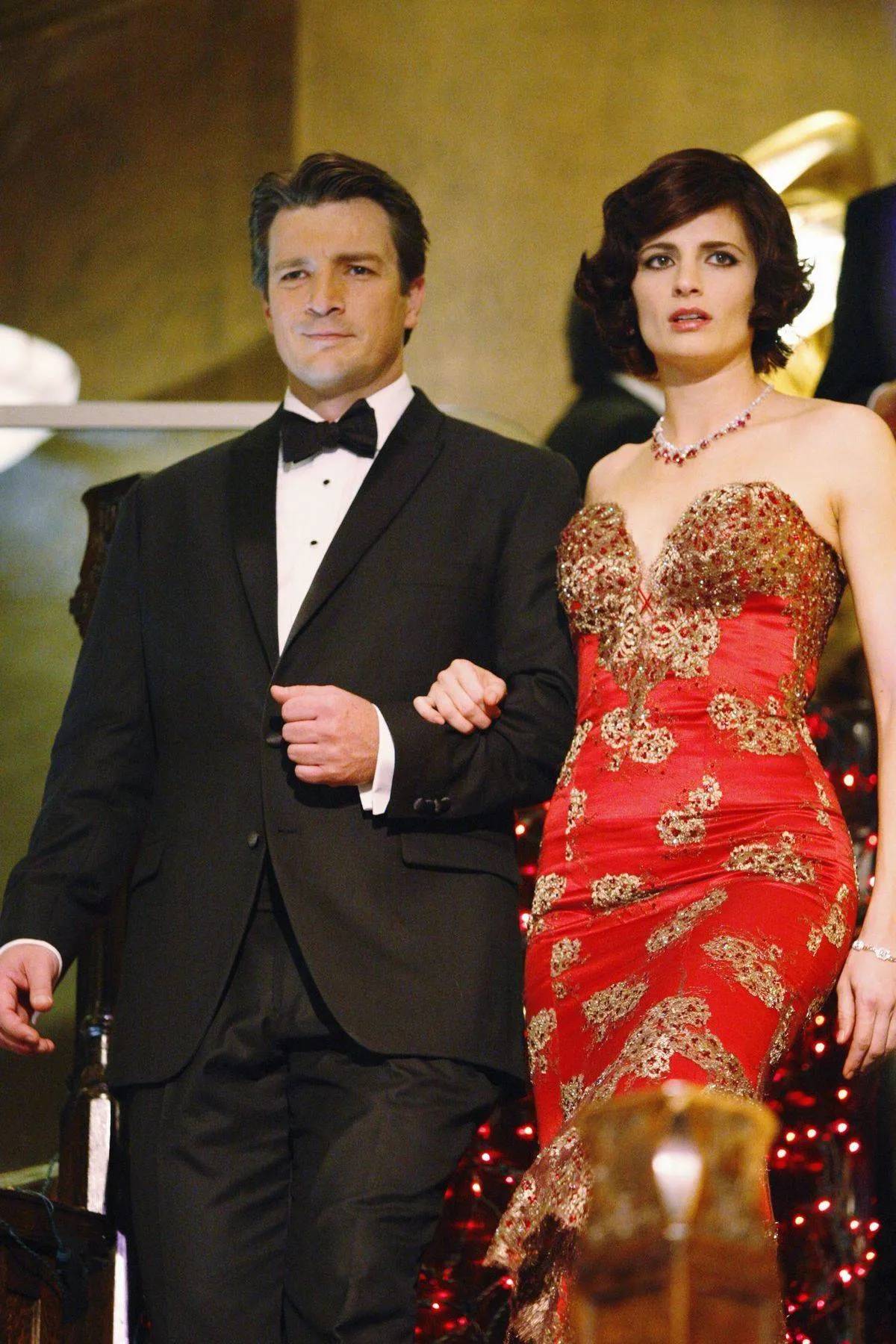 The chemistry between Kate Beckett and Rick Castle on Castle was almost palpable. As it turns out, Stana Katic and Nathan Fillion are amazing at their jobs because the two actors couldn't stand one another.
During an interview with US Weekly, an insider said, "Katic and Fillion completely despise each other. They will not speak when they are off set, and this has been going on for seasons now."
Kirk And Sulu: Star Trek
William Shatner and George Takei are far from the unity and teamwork of Captain Kirk and Sulu in Star Trek. The two actors can't seem to say one nice thing about each other.
In 2008, Shatner went on a rant about not being invited to his co-star's wedding. Then, in 2020, Takei said working with Shatner was like working on a one-man show.
Elena And Stefan: The Vampire Diaries
Elena and Stefan had a lot of ups and downs throughout the Vampire Diaries, but they were always there for one another as both friends and partners. When the show first started filming, though, Nina Dobrev and Paul Wesley weren't exactly friendly.
During an interview on Directionally Challenged, Dobrev said, "I respected Paul Wesley; I didn't like Paul Wesley." Now, they're actually good friends.
McDreamy And Burke: Grey's Anatomy
While Dr. Derek "McDreamy" Shepherd and Dr. Preseton Burke were great friends, Patrick Dempsey and Isaiah Washington had more than their fair share of fights when the cameras on Grey's Anatomy weren't rolling.
In 2006, the two actors allegedly got into a brawl on set. The following year, Washington allegedly called Dempsey a few not-so-nice words, resulting in him getting fired.
Lucy And Ethel: I Love Lucy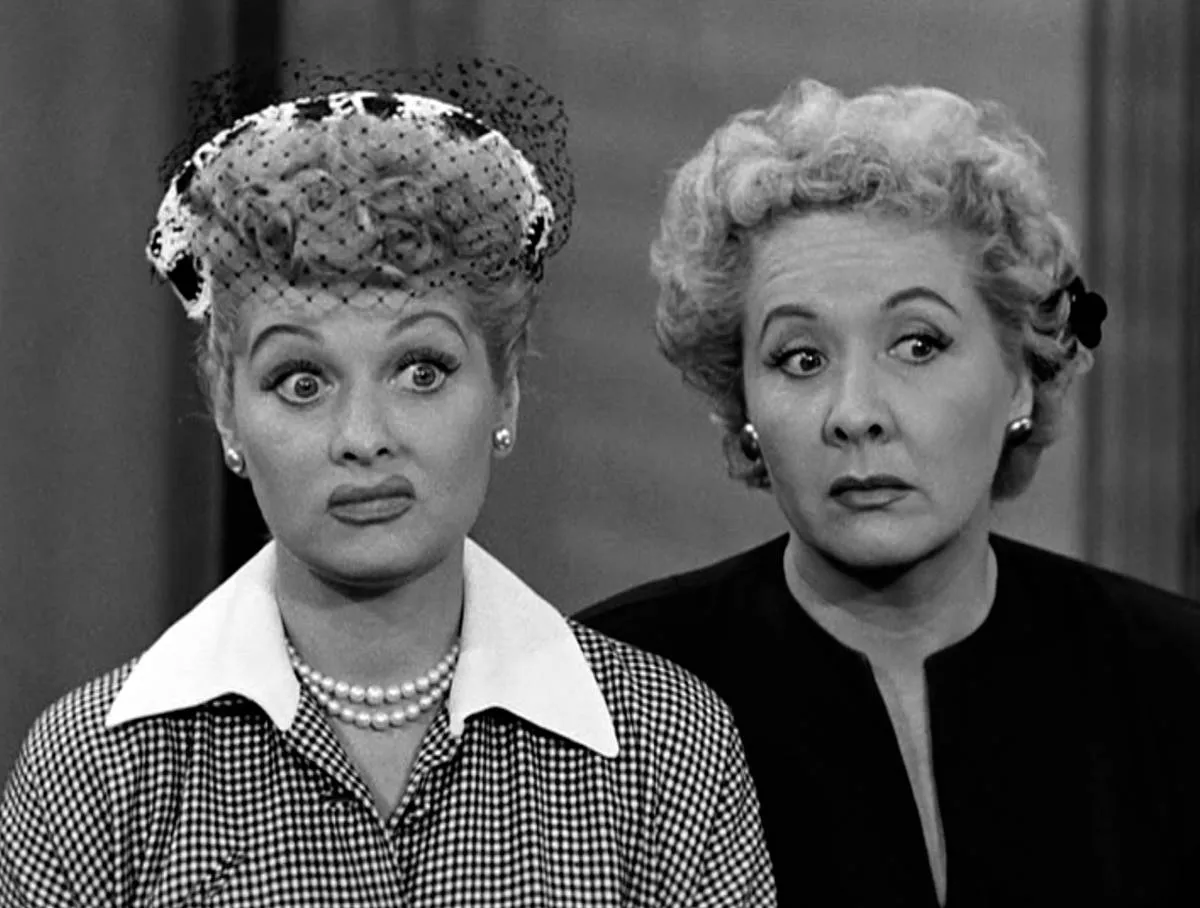 Lucy and Ethel from I Love Lucy pretty much defined female friendships. They were best friends, partners in crime, and co-conspirators. Unfortunately, Lucille Ball and Vivian Vance didn't have a picture-perfect friendship when the cameras stopped rolling.
Ball didn't like the fact that Vance was a beautiful actress, thinking she'd be upstaged in her own show. She even tried to get Vance fired! Eventually, they became friends, but it took a little while.
David And Maddie: Moonlighting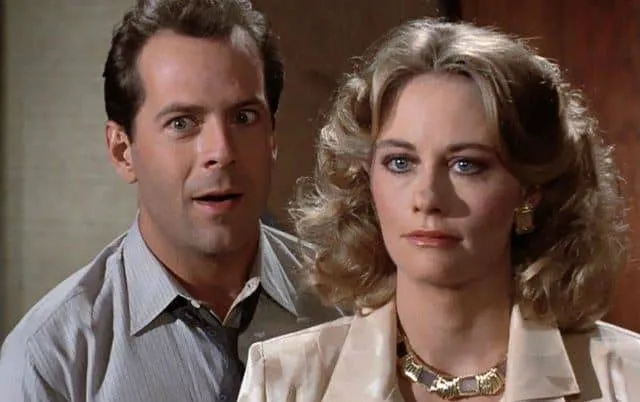 Bruce Willis and Cybill Shepherd's Moonlight characters David and Maddie might have had a will-they-won't-they romance, but when the cameras stopped rolling, the two actors could hardly stand to be in the same room as one another.
Rumor has it that when they were filming, the two actors had a romantic relationship that didn't end well, causing them to butt heads.
Lorelai And Luke: Gilmore Girls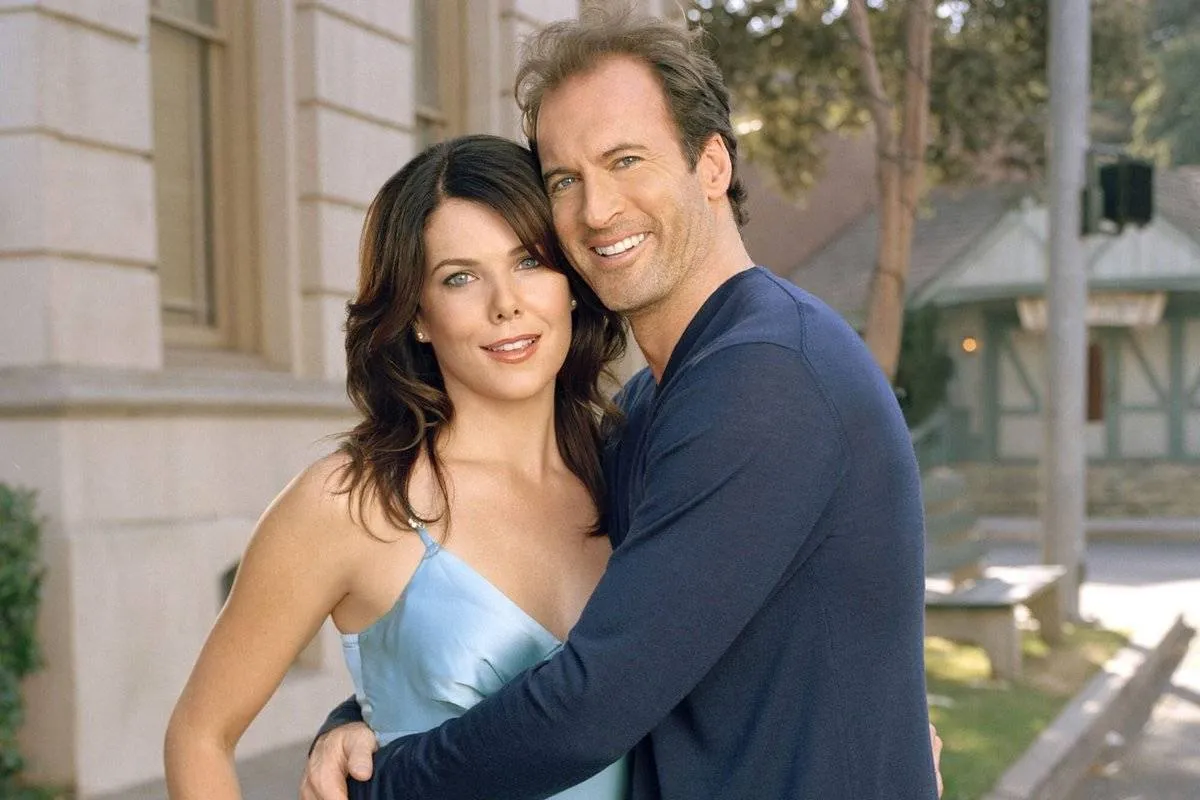 Since Lorelai and Luke are pretty much relationship and friend goals on Gilmore Girls, it might be sad to hear that Lauren Graham and Scott Patterson weren't exactly best friends when the cameras weren't rolling.
According to Graham, while the set was happy and they weren't hostile towards one another, she and Patterson weren't exactly best friends.
The Ninth Doctor And Jack: Doctor Who
Doctor Who fans will remember the friendship between the Ninth Doctor and Jack being pretty intense and fun. However, none of that love translates over to actors Christopher Eccleston and John Barrowman.
For Barrowman, Eccleston's personality was a downer. During an interview, Barrowman said, "Chris was always grumpy. You don't always have to be intense. There comes a point when intensity makes you miserable. I think that was the case with Chris."
Blair And Serena: Gossip Girl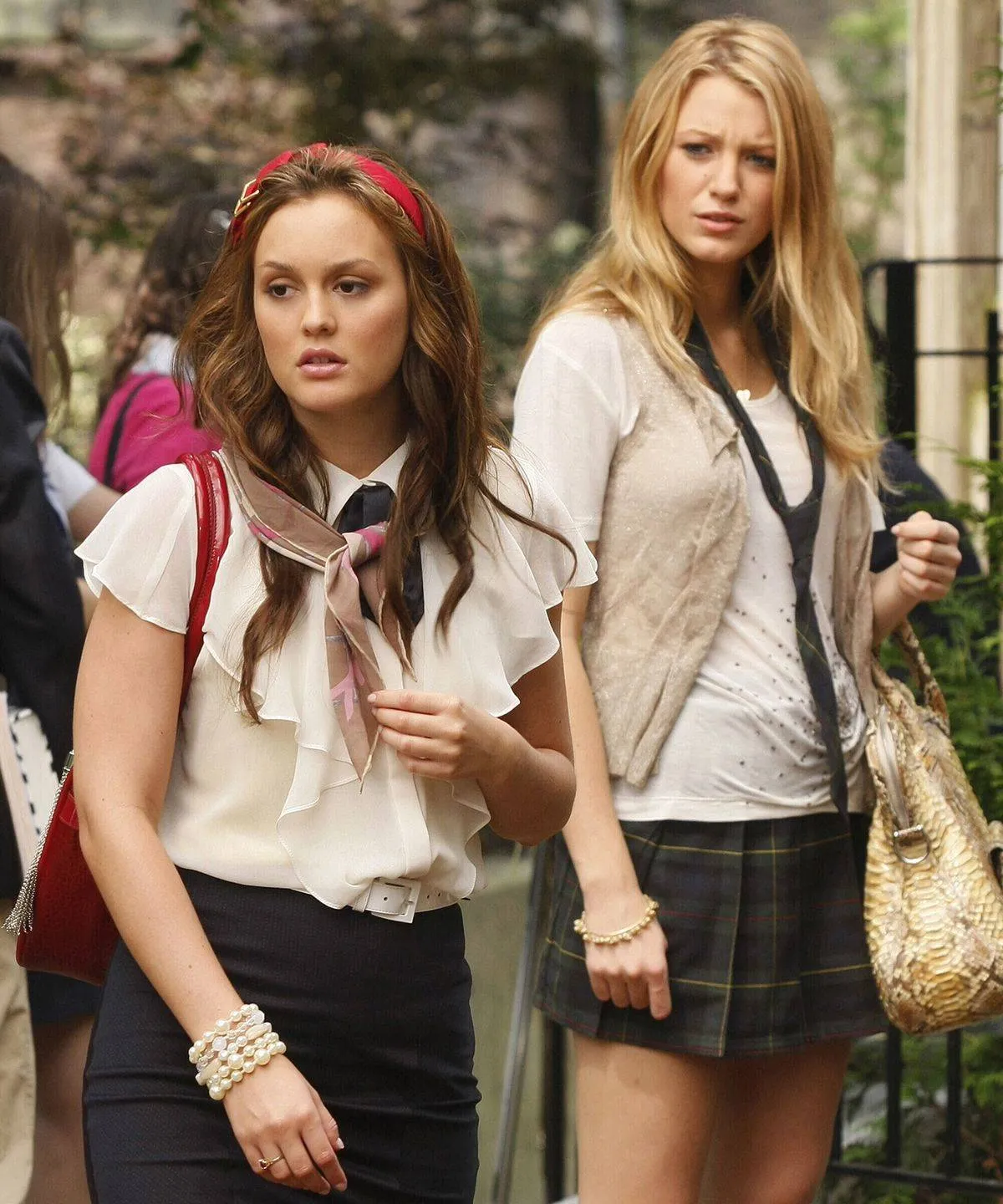 Gossip Girl here. The gossip on the block is that while Blair and Serena pretty much ruled the Upper East Side together, actresses Blake Lively and Leighton Meester weren't exactly close.
Rumor has it that the two stars' personalities clashed, with Meester thinking Lively was an "egomaniac who views her time on the TV set as slumming," according to an insider.
Buffy And Willow: Buffy The Vampire Slayer
Watching Buffy and Willow on Buffy the Vampire Slayer, they were pretty much the picture-perfect definition of best friends. Unfortunately, for fans, that wasn't the case when the cameras stopped rolling.
Sarah Michelle Gellar and Alyson Hannigan weren't exactly enemies, but they weren't close either. According to Hannigan. The two aren't even in contact anymore.
Mulder And Scully: The X-Files
Since Mulder and Scully were once two of TV's favorite couples, it might be sad to hear David Duchovny and Gillian Anderson wanted nothing to do with one another behind the scenes of The X-Files.
During an interview with Metro, Duchovny said, "We used to argue about nothing. We couldn't stand the sight of each other."
Susan And The Other Housewives: Desperate Housewives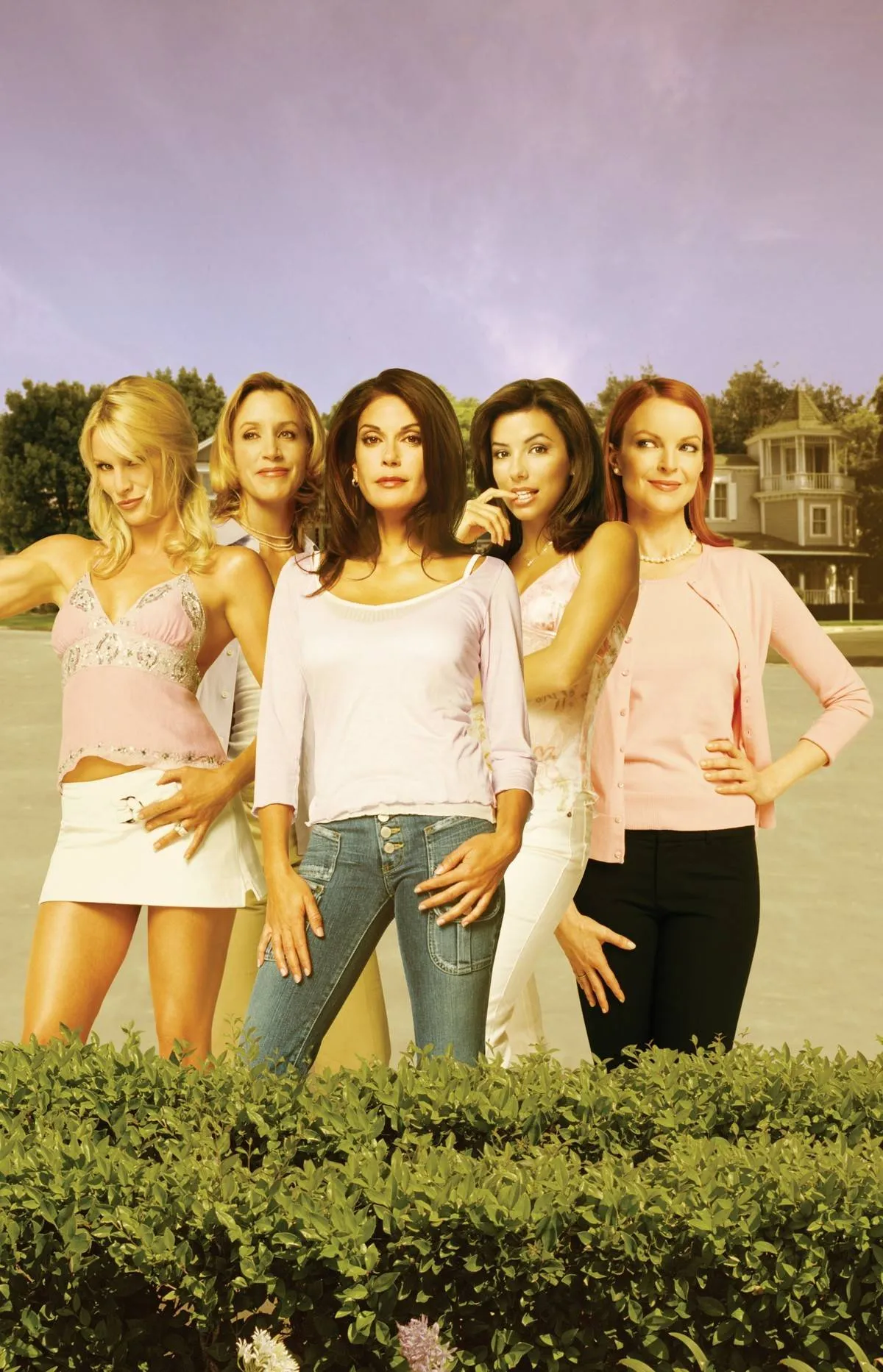 The housewives on Desperate Housewives all seemed to love one another, despite some drama thrown in there. Off-camera was a different story, though. As it turns out, Teri Hatcher had a diva streak that the other actresses didn't find endearing at all.
Rumor has it that Hatcher was even a bit of a bully.
Paige And Phoebe: Charmed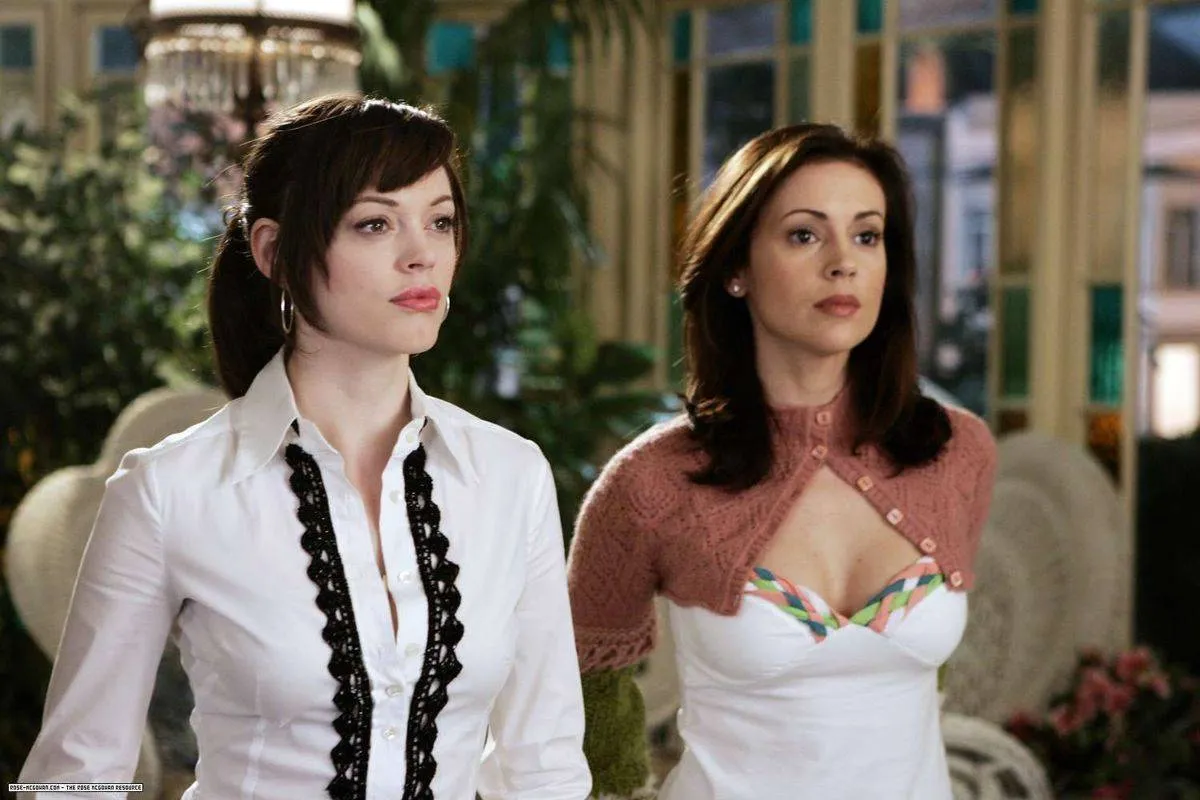 Rose McGowan joined the cast of Charmed in season three, playing Halliwell's half-sister, Paige. Well, when she wasn't playing Phoebe, no sisterly feelings were coming from Alyssa Milano.
According to McGowan, Milano made the set so toxic that McGowan would actually cry each time the series got renewed for a new season.
Santana And Rachel: Glee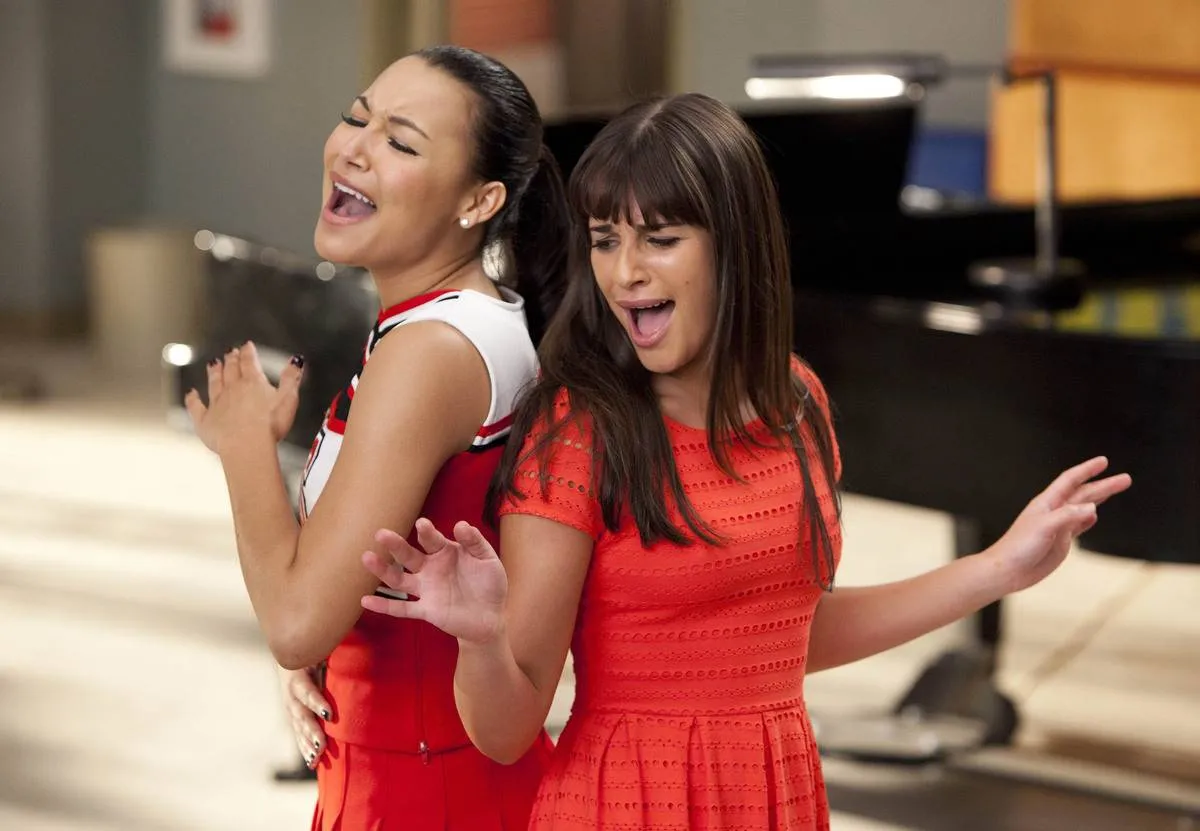 While Rachel and Santana had their issues on Glee, they were still there for each other (in their own way). The same can't be said about actresses Naya Rivera and Lea Michele.
Rumor has it Lea didn't like sharing the spotlight with Naya, resulting in the two not talking by the time the final season rolled around.
Sam And Cat: Sam & Cat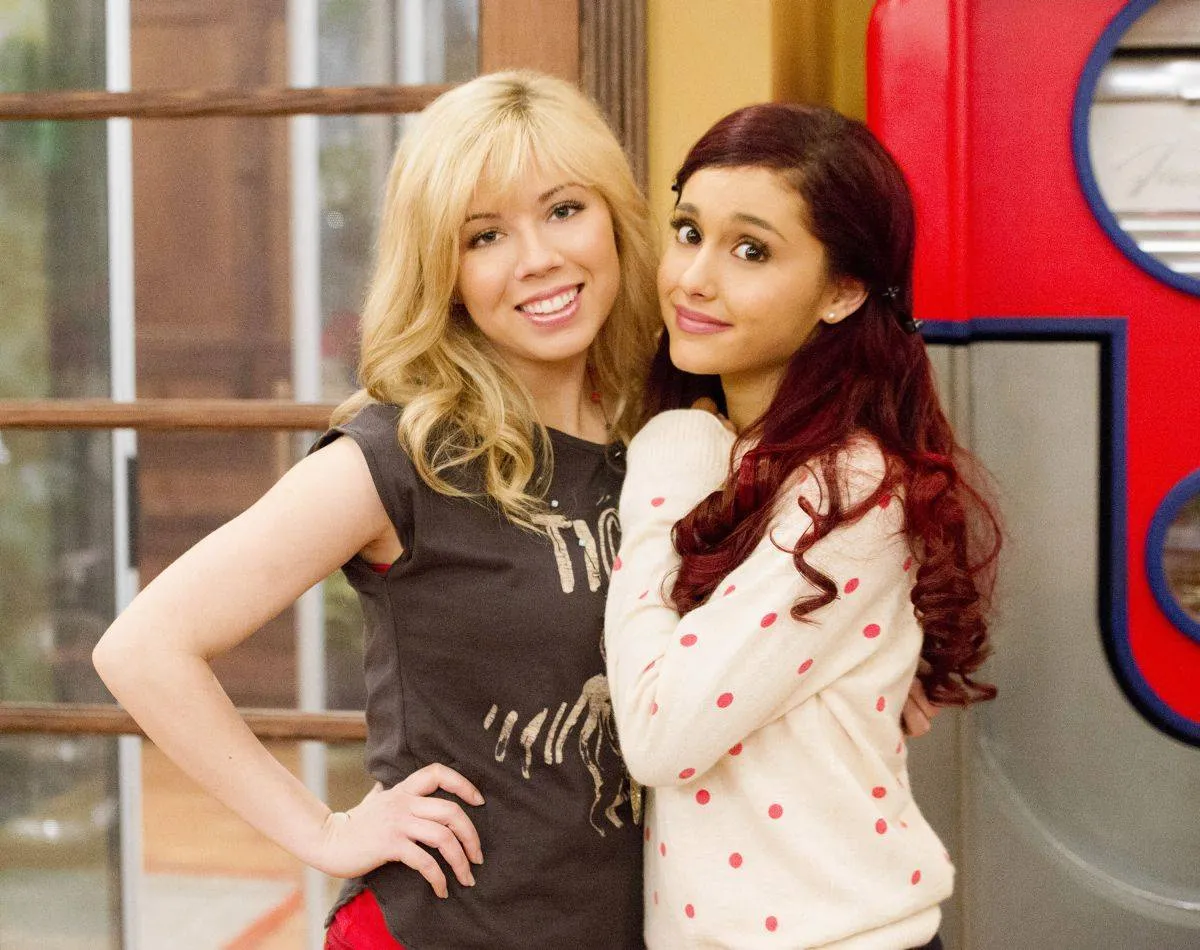 Jennette McCurdy and Ariana Grande played great friends on their Nickelodeon series Sam & Cat, but their feud was in full swing once the show got canceled. McCurdy actually refused to go to an awards ceremony after learning Grande was getting paid more than her!
Not only that, McCurdy made fun of Grande on her web series, making a ditzy character named "Gloriana." Thankfully, the two have since called a truce.
Janeway And Seven of Nine: Star Trek: Voyager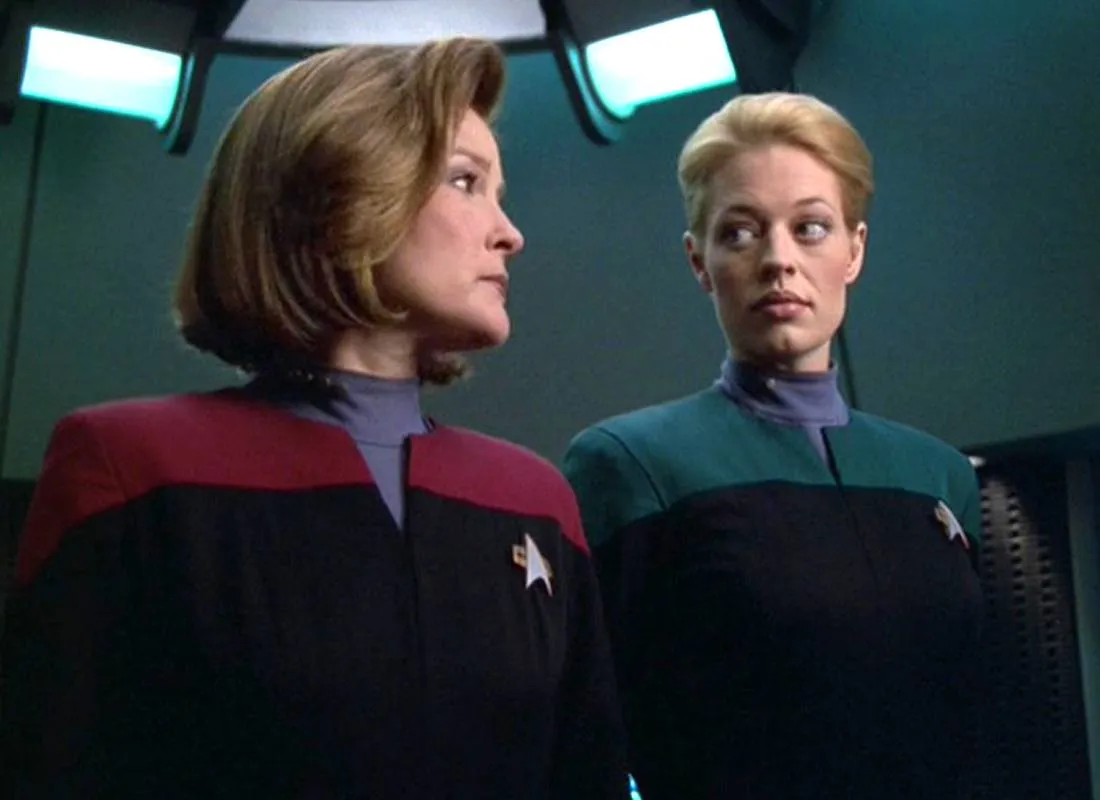 When Star Trek: Voyager brought on actress Jeri Ryan's Seven of Nines, everyone could feel the tension coming off Kate Mulgrew, the actress who played Janeway. As it turns out, the tension was due to insecurity.
During an interview with Women's World, Mulgrew said, "I'd hoped against hope that Janeway would be sufficient. That we didn't have to bring a beautiful girl in."
Kalinda And Alicia: The Good Wife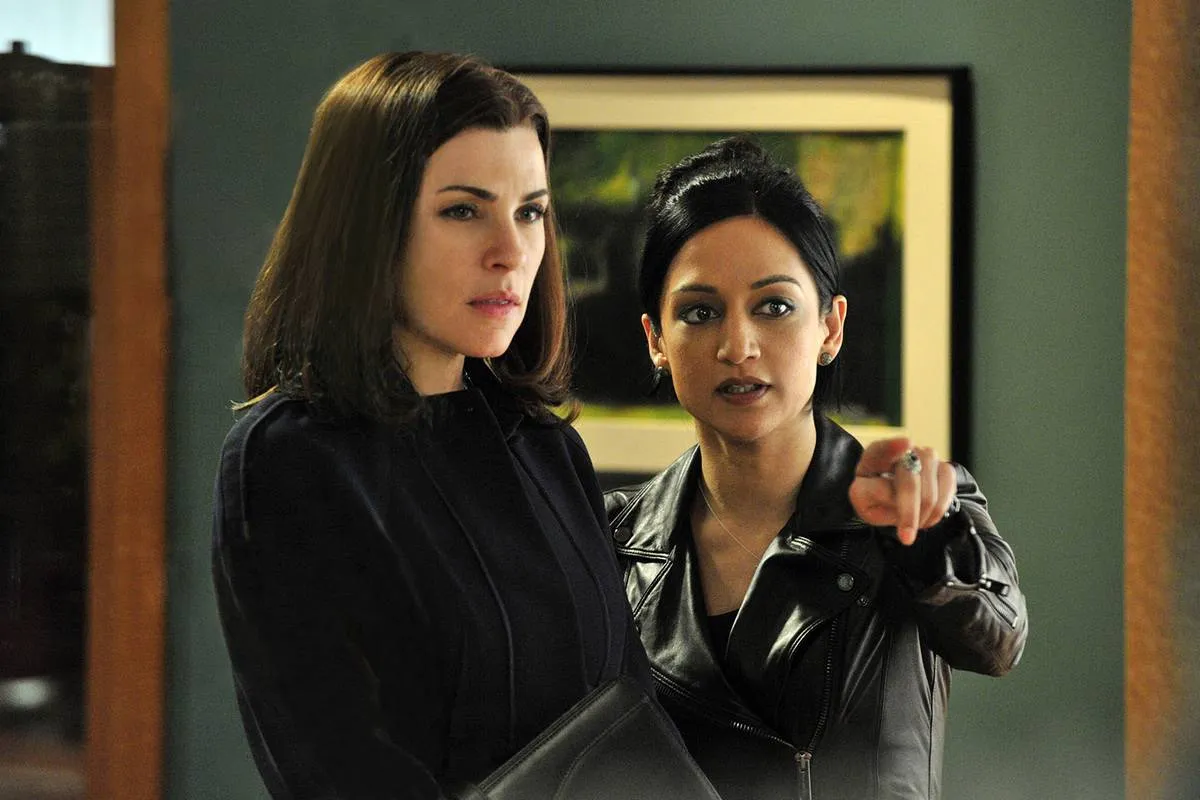 Kalinda and Alicia might have bonded over tequila shots and became partners in crime on The Good Wife, but behind the scenes, Julianna Margulies and Archie Panjabi really couldn't stand to be near one another.
In fact, their falling out got so bad that SFX had to use split screens, filming the two separately and editing their scenes together to make it look as though they were on camera together.
Charlie And Kate: Anger Management
Charlie and Kate were the unexpected couple on Anger Management. While their onscreen relationship was unconventional, at best, they still loved one another. When the cameras stopped rolling, though, Charlie Sheen and Selma Blair hated one another.
Blair even went as far as confronting the show's producers and telling them Sheen was a "menace to work with."
Carrie And Samantha: Sex And The City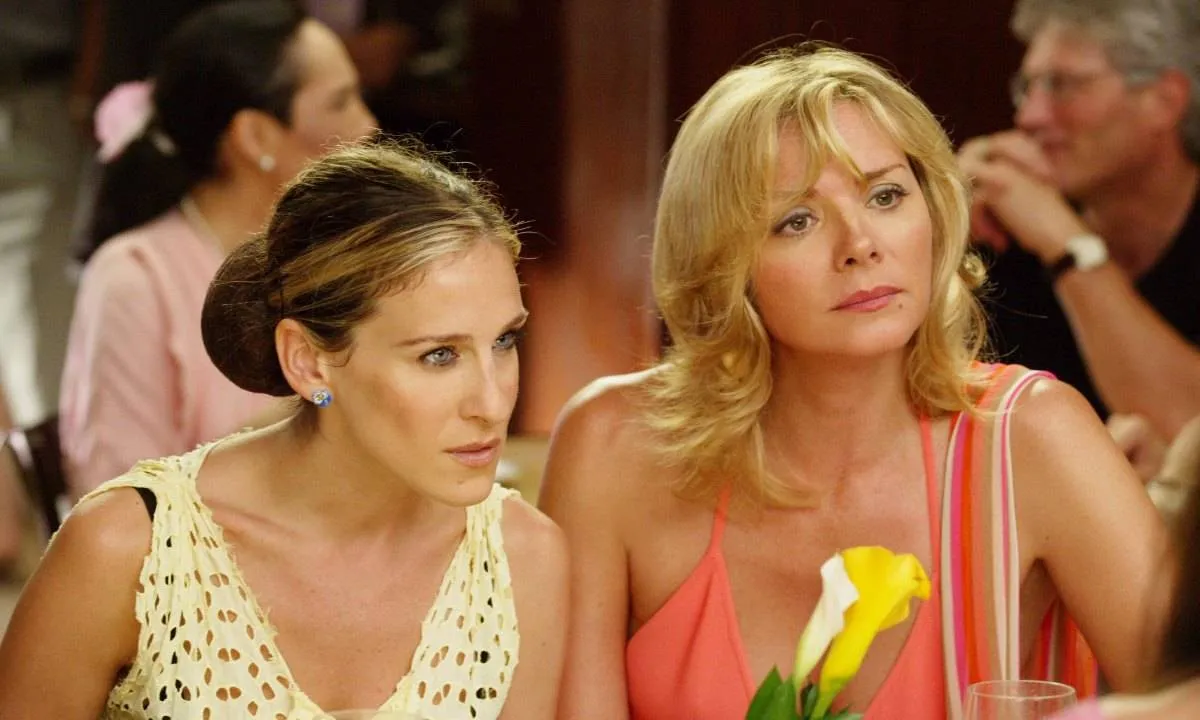 Carrie and Samantha might be two of the four main best friends in Sex and the City, but Sarah Jessica Parker and Kim Cattrall did nothing but feud behind the scenes.
In an Instagram post about Parker, Cattrall said, "Your continuous reaching out is a painful reminder of how cruel you really were then and now…You are not my family. You are not my friend."
B.A. Baracus And Hannibal: The A-Team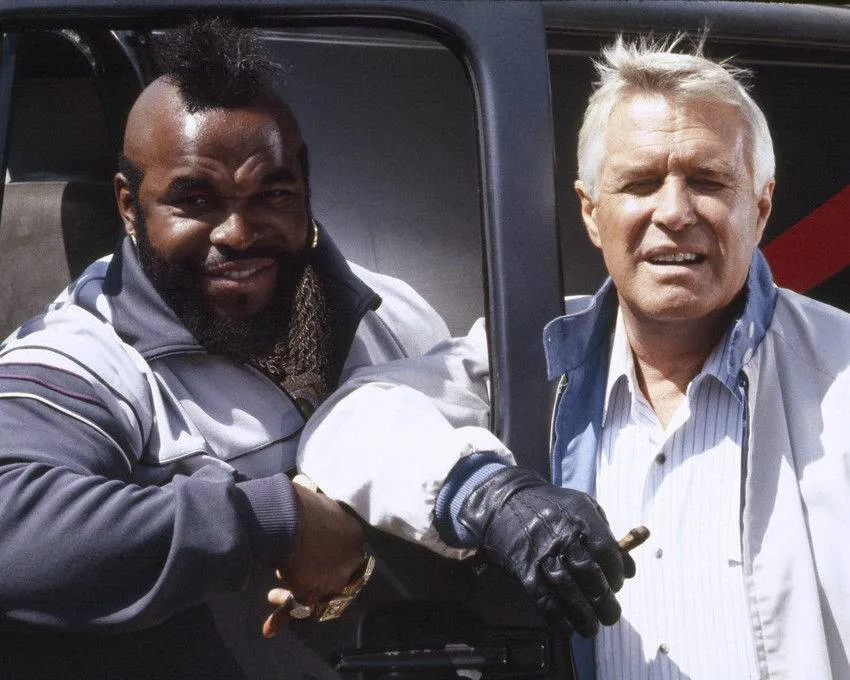 When it came to The A-Team, all actor George Peppard cared about was going on with the show.
Probably a good idea, too, since he couldn't stand his co-star, Mr. T., While their characters B.A. Baracus and Hannibal were friends onscreen; Peppard couldn't stand the fact that Mr. T was earning a bigger paycheck, resulting in a mini-feud.
Will And Aunt Viv: The Fresh Prince Of Bel-Air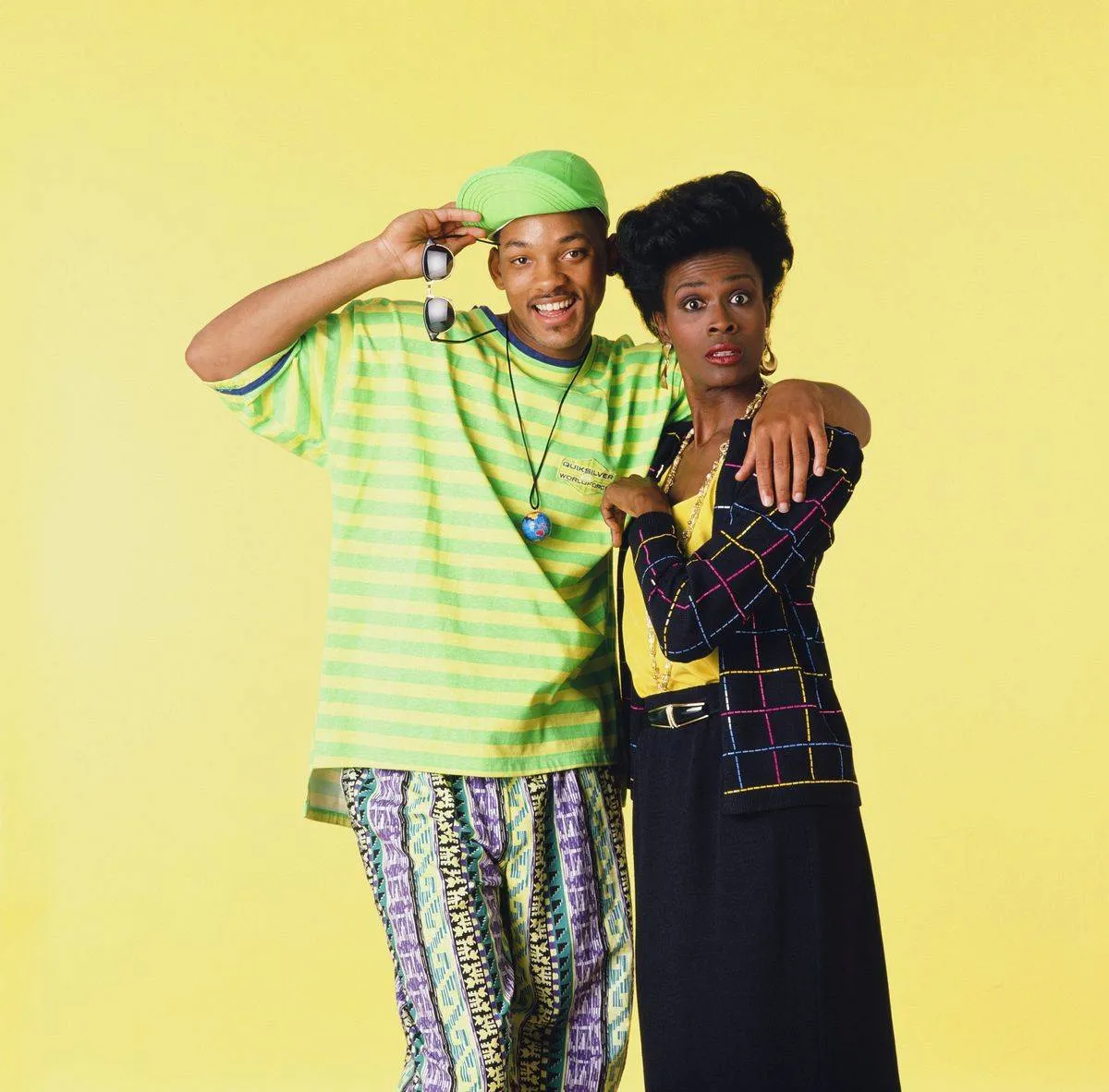 The Fresh Prince of Bel-Air was a lot about family. Unfortunately, Will Smith's character, Will, and Janet Hubert's Aunt Viv, did not see eye to eye. They were very friendly onscreen and seemed to have a great relationship, but that couldn't be further from the truth when the cameras stopped rolling.
While Smith thinks Hubert was mad the show wasn't about her, Hubert believes Smith is nothing more than a childish egomaniac.
Mike And Julie: Growing Pains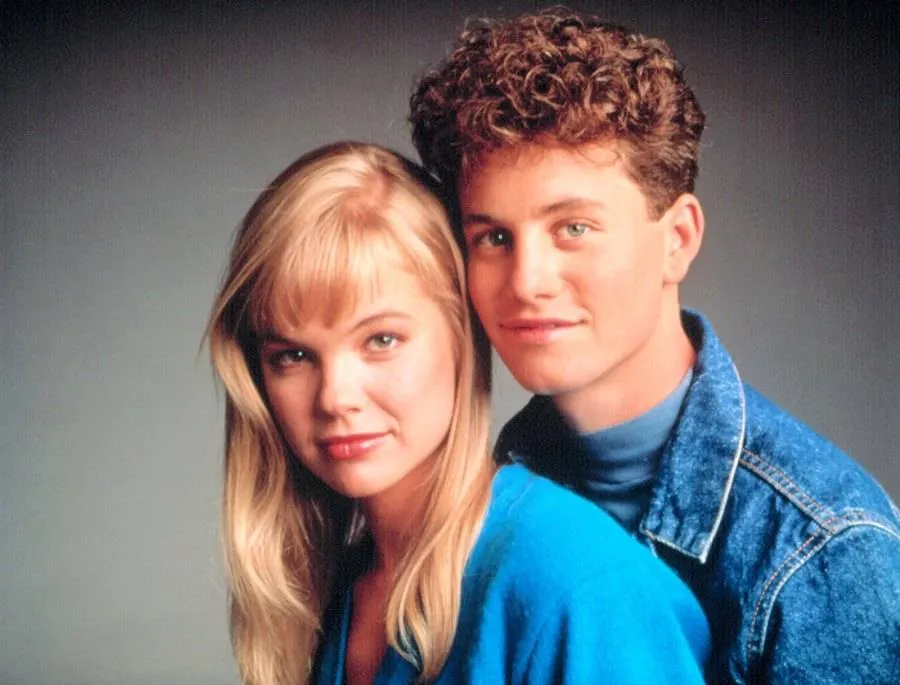 On Growing Pains, Mike Seaver and Julie Costello were engaged. To fans' surprise, their wedding was abruptly called off in season five, and Julie kind of vanished from the show.
Well, rumor has it, Kirk Cameron wasn't too fond of the fact that his costar had modeled for Playboy and got her fired from the show. Years later, the two still argue over social media.
Tori And Cat: Victorious
On Victorious, Tori and Cat were the best of friends, beginning with their budding friendship in the pilot. While Victoria Justice and Ariana Grande might have been friendly at one point, everything went downhill when the show was canceled.
According to Grande, the show ended because Justice was selfish and wanted to go on a solo tour instead of a cast tour. Justice reply: "#StopBeingAPhony #IfTheyOnlyKnew." Yikes.
Cole And Jack: 24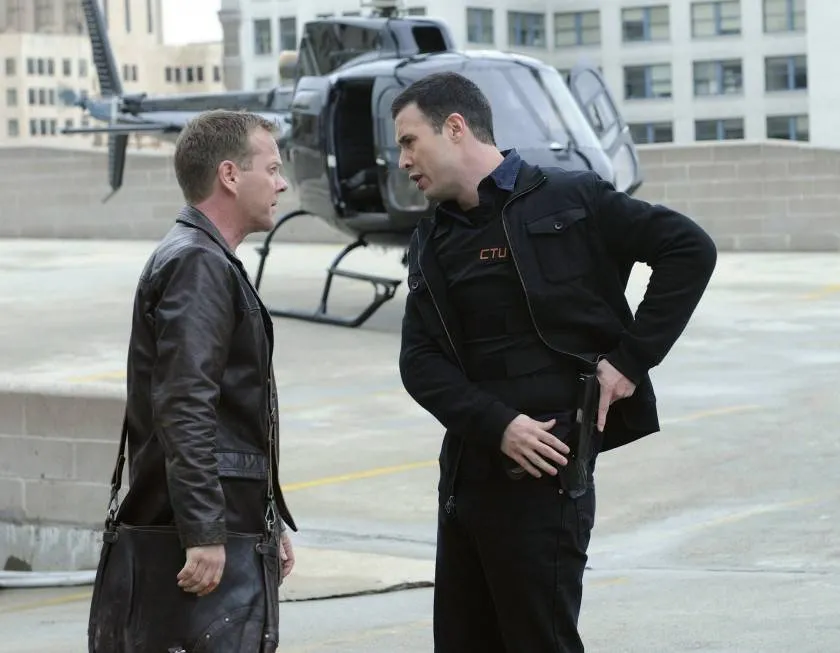 While Cole and Jack weren't "best friends" on 24, they were still partners and saved each other a time or two throughout season eight. Even so, Freddie Prince Jr. couldn't stand working alongside Kiefer Sutherland.
During an interview with ABC News, Prince Jr. said, "Did 24; it was terrible. I hated every moment of it. Kiefer was the most unprofessional dude in the world. That's not me talking trash; I'd say it to his face."
Jack And Charlie: Lost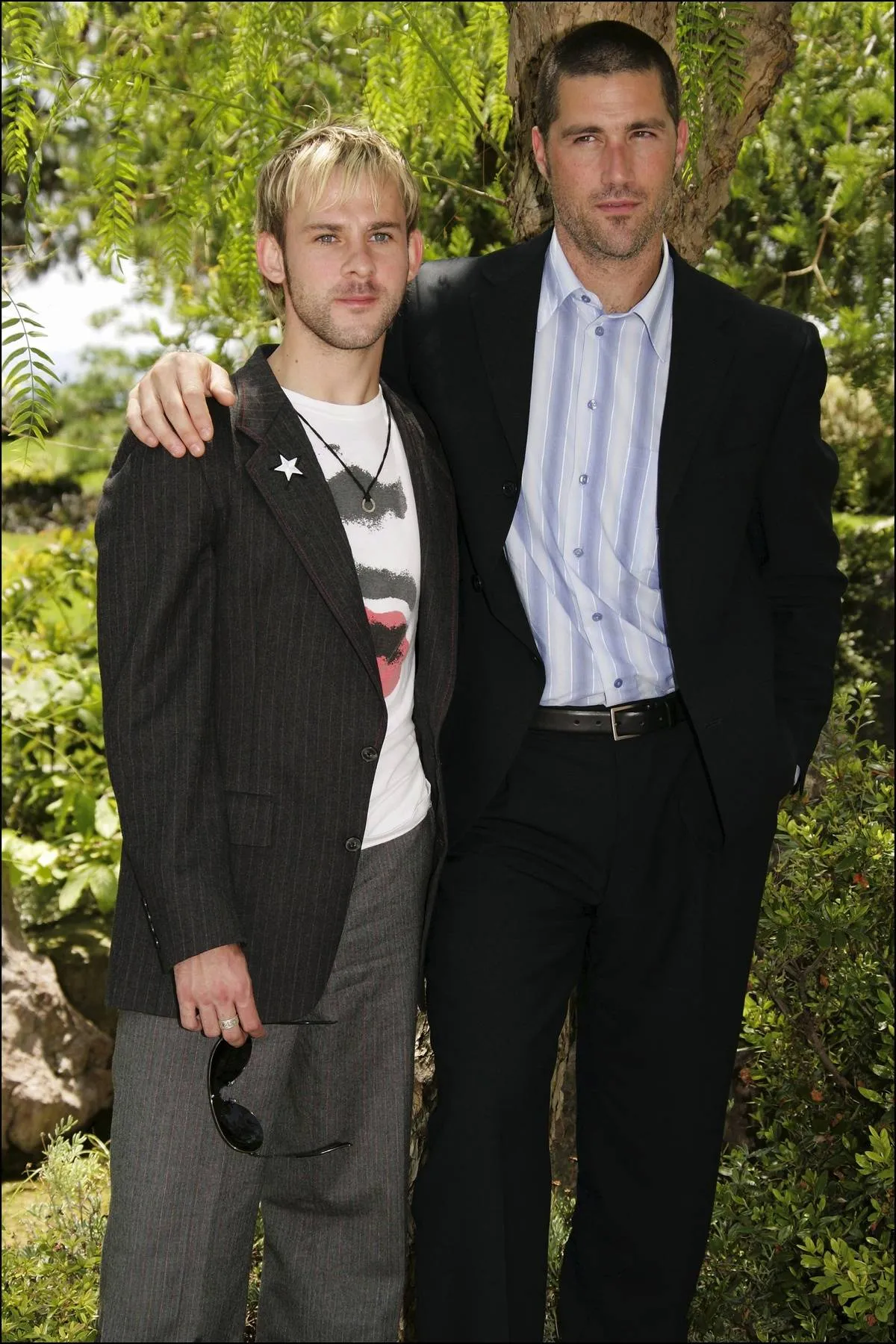 Jack and Charlie got along great on the island in Lost, but many fans were shocked to learn about Dominic Monaghan's utter disdain for his costar Matthew Fox.
Rumor has it that Monaghan wasn't a fan of how Fox treated women, wanting nothing to do with the actor outside of filming.