Giddyup And Catch These Western Movies On Netflix
The Western genre has enamored audiences for decades. Starting off as dime novels, these stories made the transition to the radio before eventually moving to television and film. Today, they are still very popular, which is why Netflix has made sure to include enough films to satisfy even the biggest Western fans. The streaming service has a vast variety of Westerns spanning the decades, and you don't want to miss out on them. See which movies are available on Netflix and choose which one you're going to watch tonight!
The Hateful Eight - 2015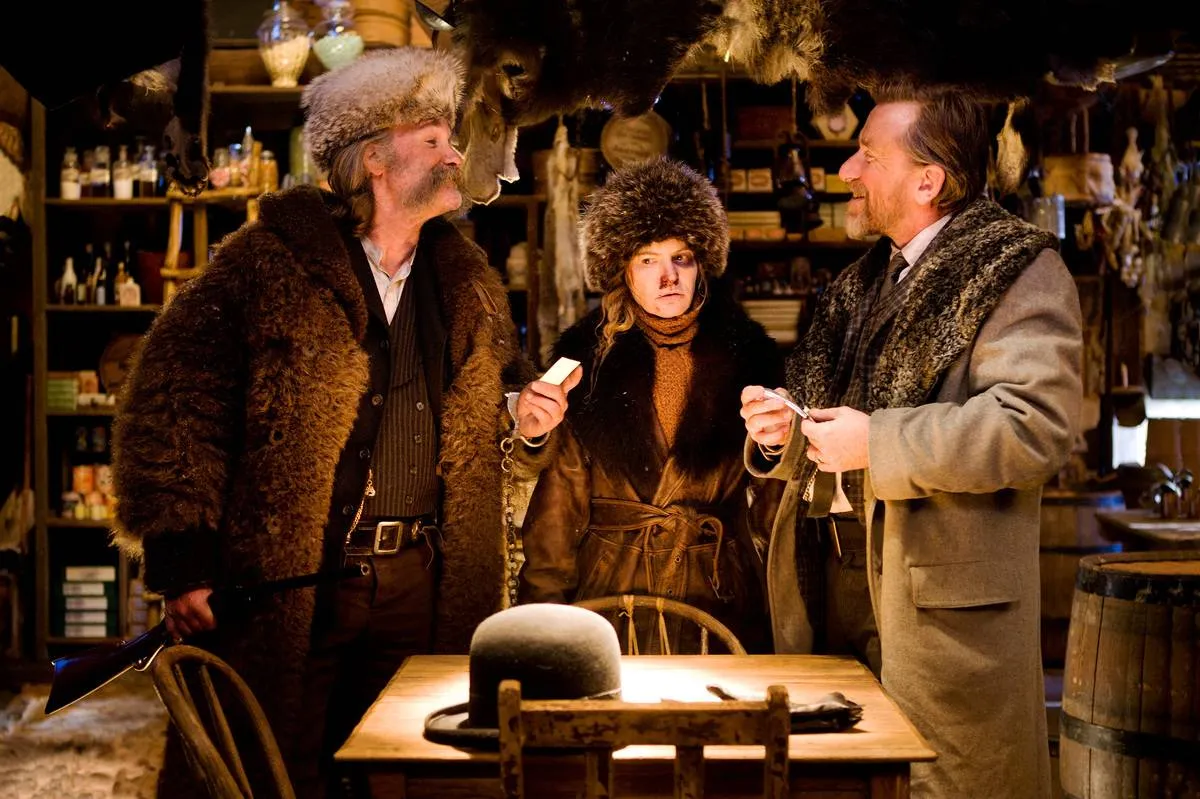 The Hateful Eight is a 2015 revisionist western mystery written and directed by Quentin Tarantino. The plot tells the story of eight strangers after the Civil War who are stuck in a stagecoach stopover in the middle of a winter storm as tensions rise.
The movie was originally released on 70 mm film before expanding to its theatrical release on December 30, 2015. It received positive reviews, took home an Academy Award for Best Original Score, and was nominated for Best Supporting Actress and Best Cinematography.
The Ballad Of Buster Scruggs - 2018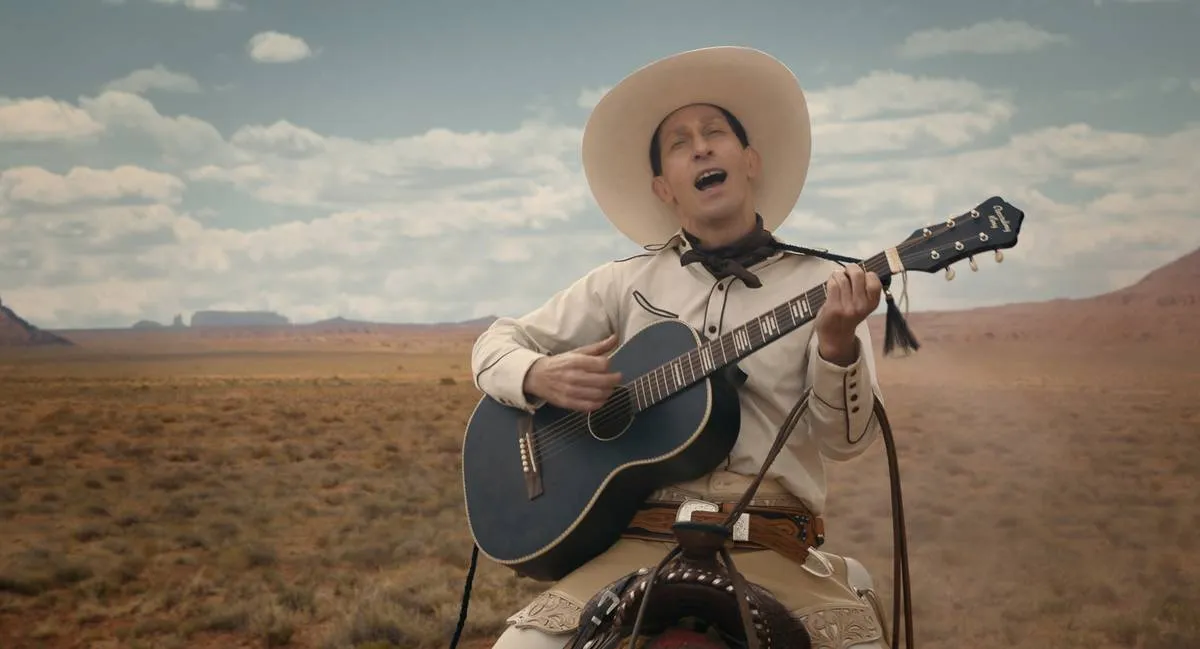 The Ballad of Buster Scruggs is a Western anthology film written and directed by Joel and Ethan Coen. With an impressive cast, the film features six vignettes that all take place on the American frontier. The film had a limited theatrical run starting on November 9, 2018, before it was released on Netflix on November 16 of the same year.
It was named as one of the top ten best films of 2018 by the National Board of Review and earned three nominations at the 91st Academy Awards: for Best Adapted Screenplay, Best Costume Design, and Best Original Song.
Hostiles - 2017
An American revisionist Western written and directed by Scott Cooper, Hostiles stars well-known actors including Christian Bale, Rosamund Pike, and Wes Studi. The film follows a ruthless U.S. cavalry officer who is forced to escort his former enemy, a Cheyenne war chief, and his family back to their home in Montana in 1892.
The film is noted for its storytelling and violence, as well as its ability to look into the mind of soldiers who have been fighting for far too long. The film received relatively positive reviews and grossed $35 million worldwide.
The Good, The Bad And The Ugly - 1966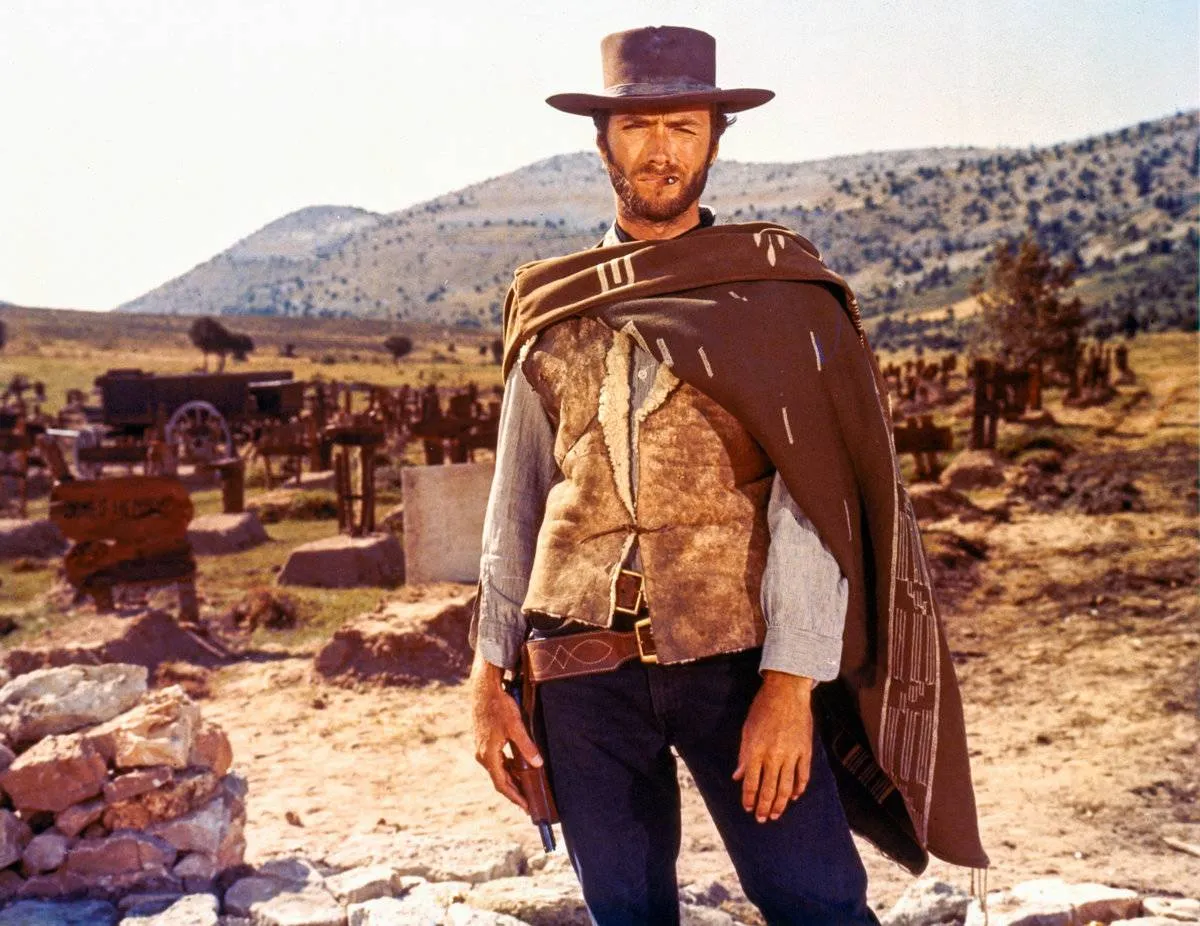 Directed by Sergio Leone, The Good, the Bad and the Ugly is a 1966 Spaghetti Western film starring Clint Eastwood, Lee Van Cleef, and Eli Wallach. The plot follows three bounty hunters competing to find hidden Confederate gold, and the struggles they face along the way.
It was marketed as the third and final installment in the Dollars Trilogy films, and is credited with launching Eastwood into stardom. Although there was hesitation about Spaghetti Westerns in the United States at first, today, this is considered to be one of the greatest Western films of all time.
The Ridiculous 6 - 2015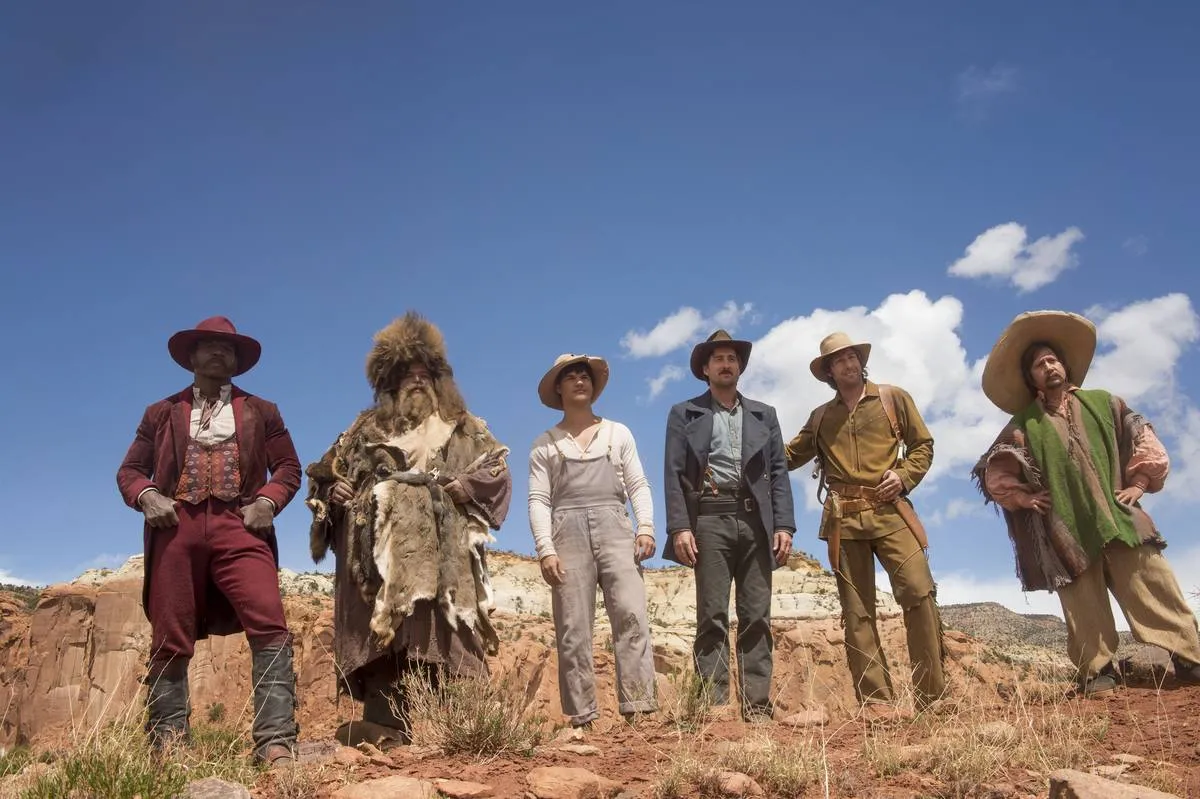 Released in 2015, The Ridiculous 6 is a Western action comedy film written by Adam Sandler and Tim Herlihy and directed by Frank Coraci. The movie stars Sandler, Terry Crews, Rob Schneider, Jorge Garcia, Taylor Lautner, and Luke Wilson as six men who find they have the same bank-robbing father and set out to find him.
Unfortunately, after being released on Netflix on December 11, 2015, the film was slaughtered by critics and stands as one of the few films ever to receive a 0% on Rotten Tomatoes.
Back To The Future Part III - 1990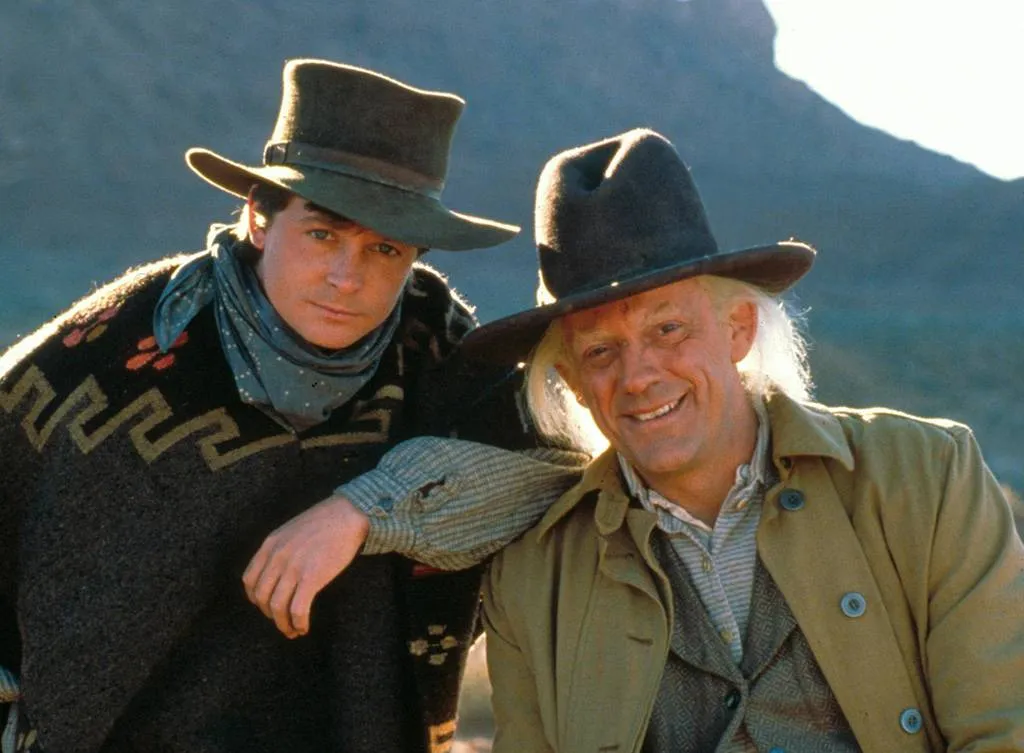 Back to the Future Part III is a science fiction Western film and the final film in the Back to the Future trilogy. The film begins at the end of Back to the Future II, with Marty McFly having to travel back to 1885 in order to save Doc from being killed by Buford "Mad Dog" Tannen.
The film was produced on a $40 million budget back-to-back with Part II. The third installment was released just six months after its predecessor and earned $244 million worldwide, making it the sixth-highest-grossing film of 1990.
Big Kill - 2018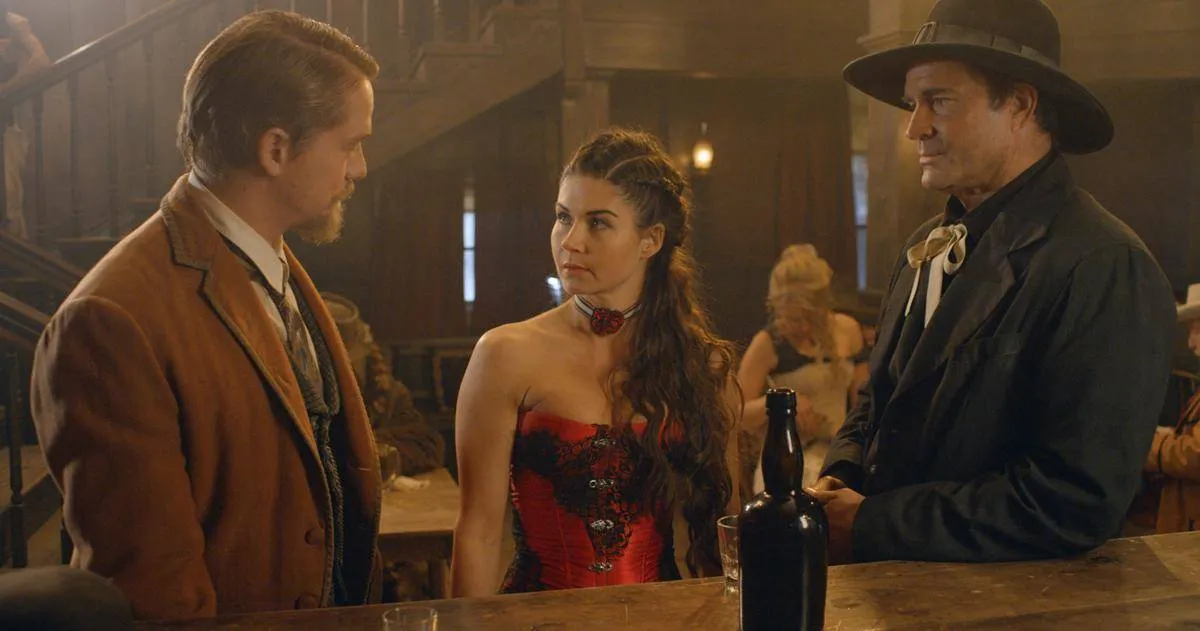 Written and directed by Scott Martin, Big Kill tells the story of two gamblers on the run and a preacher that finds themselves in a town called Big Kill.
The film was released in 2019 and stars Christoph Sanders, Jason Patric, Lou Diamond Phillips, Scott Martin, and Elizabeth McLaughlin. The film was released directly on Netflix and didn't do nearly as well as expected, receiving a low score of 22% on Rotten Tomatoes and even lower scores by other reviewers.
Badland - 2019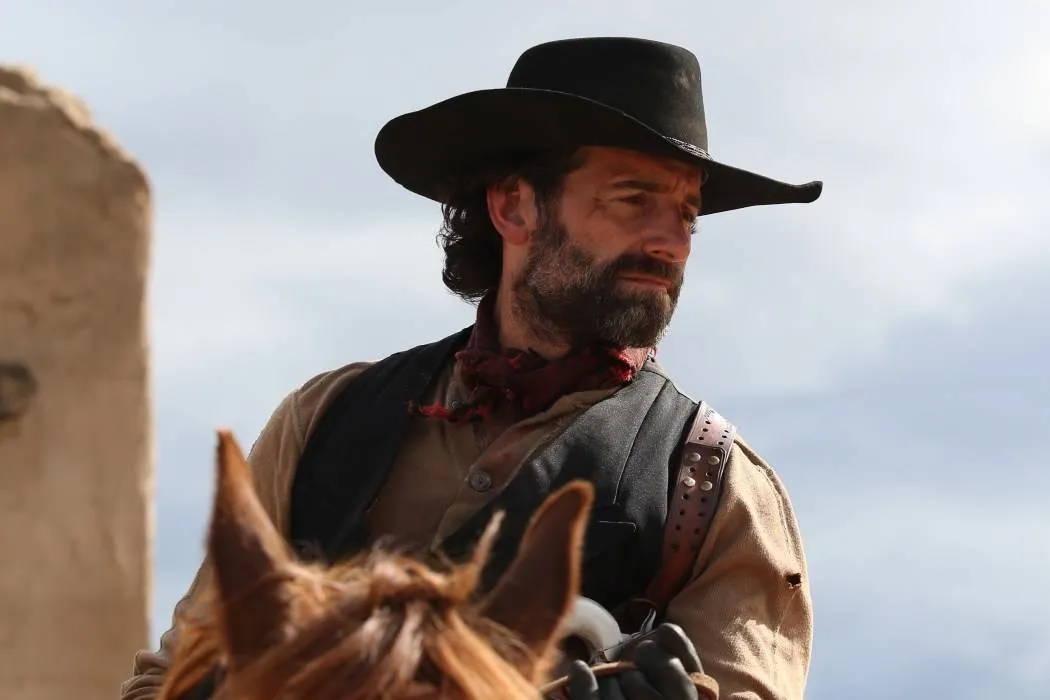 Set more than a decade after the American Civil War, Badland is a Western film written and directed by Justin Lee. It tells the story of a Pinkerton detective who has been sent west to hunt down a group of men who are wanted for the atrocities they committed during the Civil War.
Supposedly, Lee had watched 2017's Hostiles, was inspired by the revisionist aspects of the film and wanted to write, "Something with heavy drama but still maintaining those old traditions and tropes of the 60s and 70s."
The Duel - 2016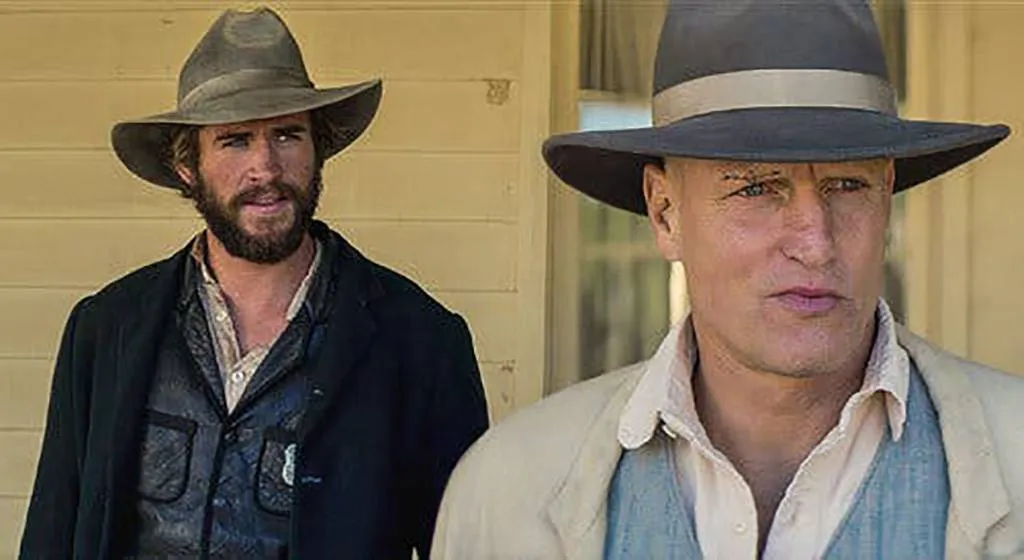 The Duel was written by Matt Cook and directed Kieran Darcy-Smith, starring Liam Hemsworth, Emory Cohen, Woody Harrelson, and Alice Braga. The film follows a Texas Ranger as he investigates a series of unexplained deaths in the town of Helena.
Although it is claimed to have a "mix of average reviews," for the most part, the film is on the lower side of the spectrum, receiving a mere 26% on Rotten Tomatoes. The Duel was released for limited release and video on demand on June 24, 2016.
Hickok - 2017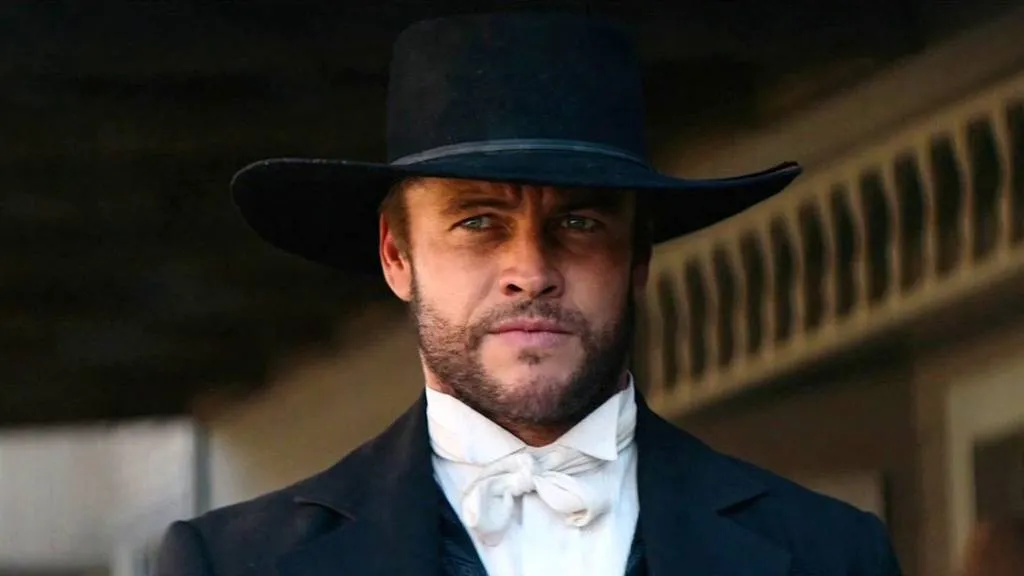 Hickok is a 2017 American Western starring Luke Hemsworth as Wild Bill Hickok, alongside actors Trace Adkins, Kris Kristofferson, and Bruce Dern.
The film follows Wild Bill Hickok, who is charged with taming a cow-town in the west. Needless to say, his reputation is put to the test. Released in the United States on July 7, 2017, the film went on to receive a 57% approval rate on Rotten Tomatoes and a 4.7/10 rating on IMDb.
The Stolen - 2017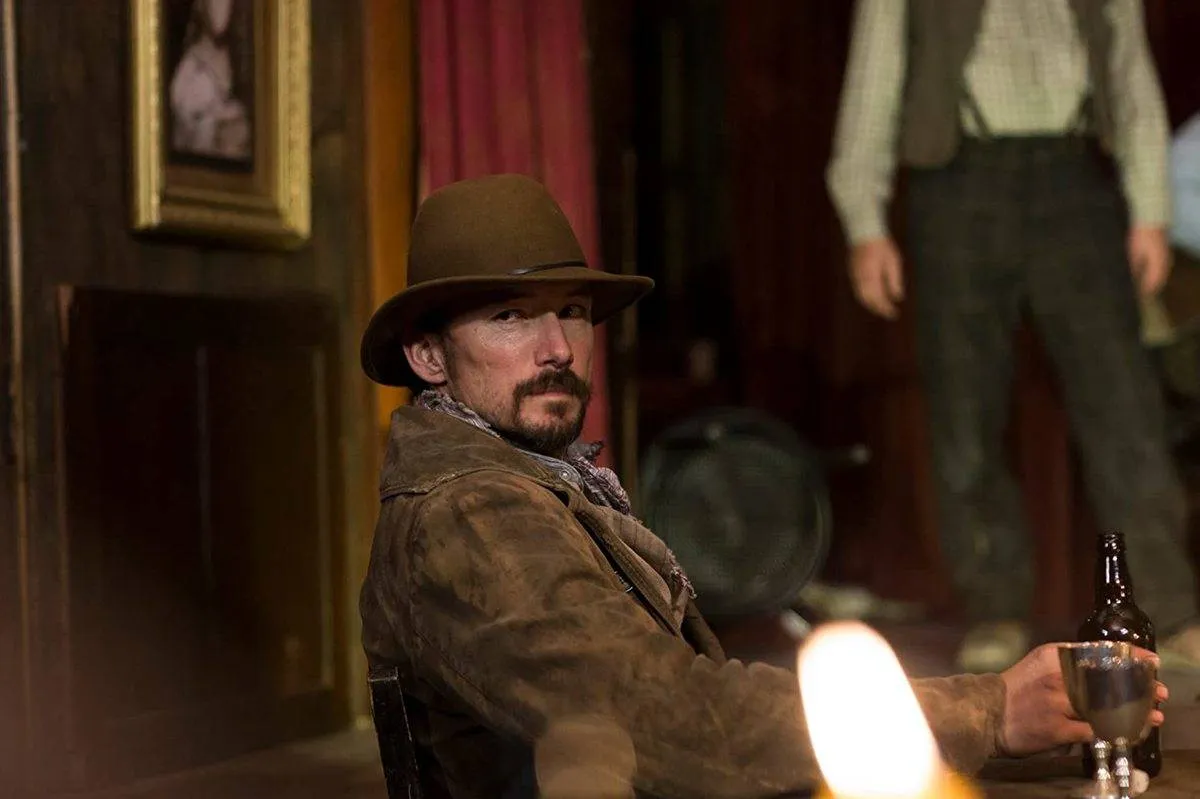 Directed by Niall Johnson and starring Alice Eve and Jack Davenport, The Stolen is an action-adventure drama film. In the movie, Jack Davenport's character kills a wealthy man and proceeds to kidnap his son in order to acquire land and convince the man's wife, Charlotte Lockton, to go to a gold mining town in New Zealand.
Charlette then joins a supply wagon with some interesting characters to go find her son. Unfortunately, the film was given a 0% on Rotten Tomatoes.
The Ballad Of Lefty Brown - 2017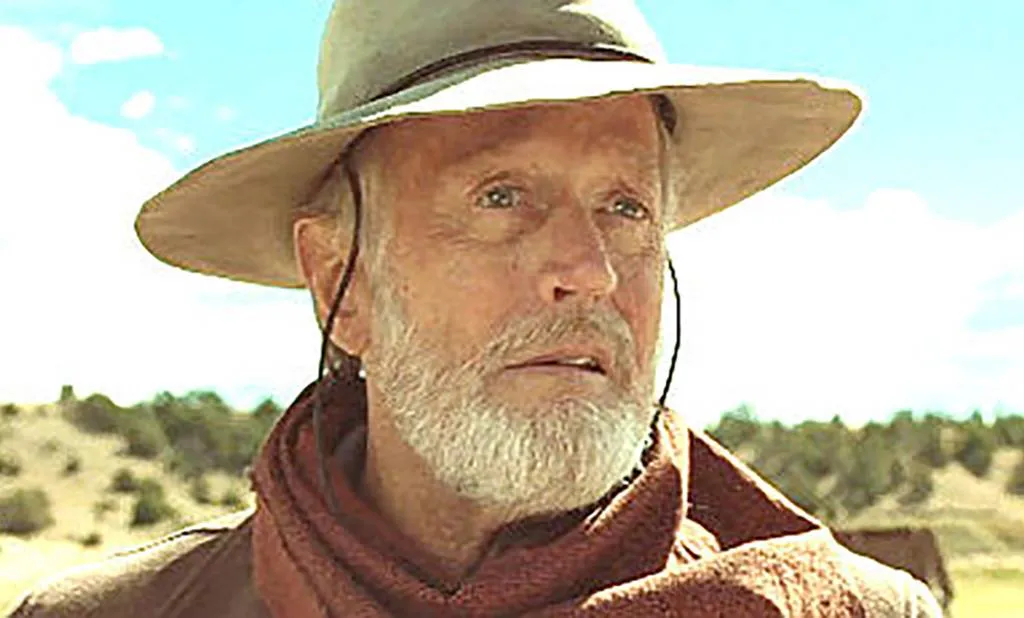 The Ballad of Lefty Brown is a 2017 American Western written and directed by Jared Moshe and starring Bill Pullman as Lefty Brown, along with other actors including Kathy Baker, Jim Caviezel, Peter Fonda, Tommy Flanagan, and Michael Spears.
The film has been compared to the dime novels sold at the time and received a relatively decent review from multiple sources. For example, the film has a 78% on Rotten Tomatoes, although other reviewers weren't as generous.
The Killer - 2017
A Brazilian western created and directed by Marcelo Galvão, The Killer is a Brazilian Western starring Diogo Morgado, Nill Marcondes, Deto Montenegro, Maria Medieros, and Étienne Chicot. The story takes place between the 1910s and 1940s and focused on the character Shaggy, who is raised by a local bandit who found Shaggy living isolated in the wilderness.
As an adult, Shaggy goes looking for the bandit who raised him, only to find himself in the company of the tyrannical Monsieur Blanchard. The Killer was released on Netflix on November 10, 2017.
Casa De Mi Padre - 2012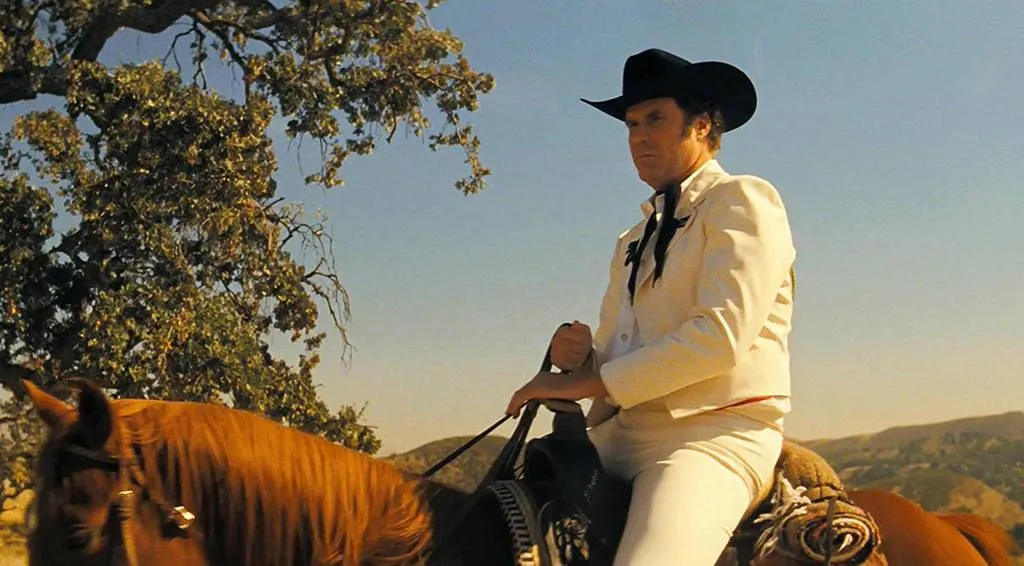 Casa de mi Padre is a 2012 Spanish-language American comedy movie written by Andrew Steele and directed by Matt Piedmont. The film stars Will Ferrell, Gael Garcia Bernal, Diego Luna, and Genisis Rodriguez. Filmed in the style of an "overly dramatic telenovela," it follows Armando Alvarez, who must save his father's ranch from a drug lord.
The film received mixed reviews with Claudia Puig of USA Today commenting, "This very funny spoof of telenovelas and classic Mexican westerns is decidedly offbeat and absurdly daffy".
Justice - 2017
Directed by Richard Gabai, Justice is a 2017 Western that tells the story of a U.S. Marshal looking to bring justice to his brother's murderer. He finds himself defending a small town from a corrupt mayor and his posse who are intent on reviving the Civil War.
Unfortunately, audiences and critics weren't necessarily thrilled with the film, claiming it was too packed with classic Western cliches, which made the story seem dull and predictable.
Django Unchained - 2012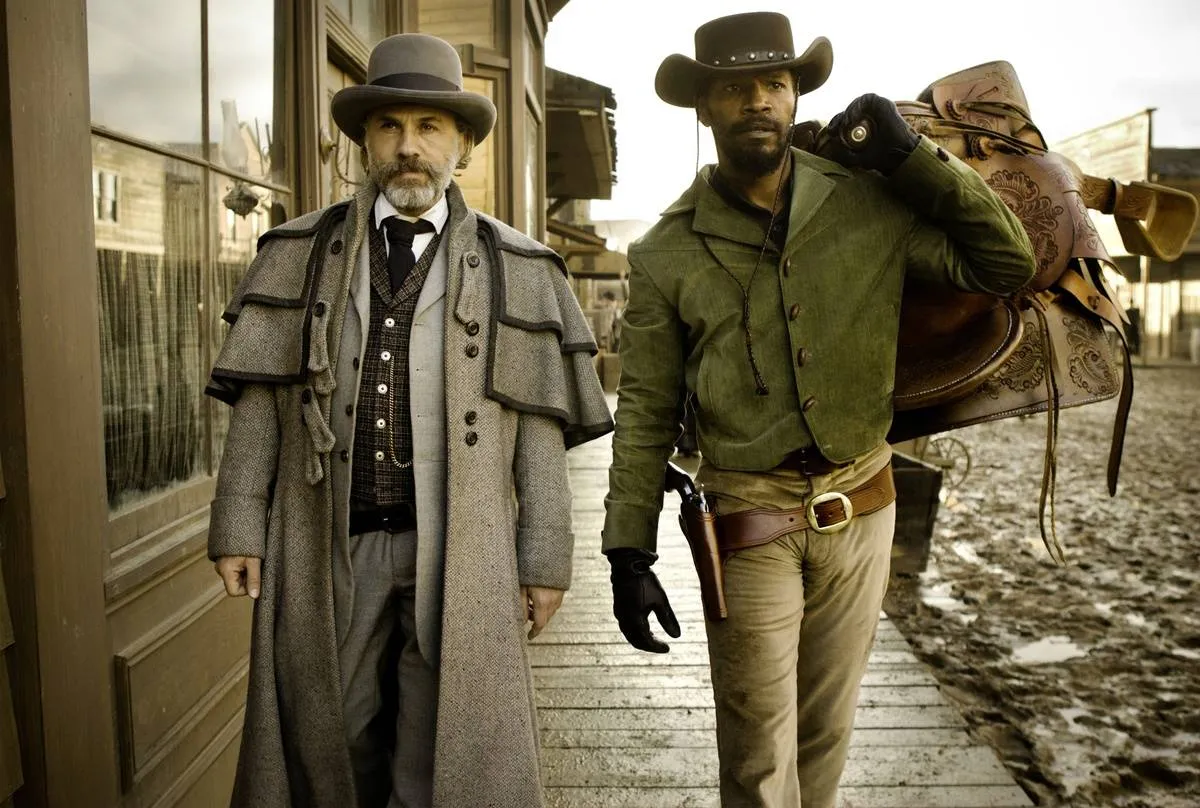 Also directed by Quentin Tarantino, Django Unchained is yet another revisionist Western starring Jamie Foxx, Christoph Waltz, Leonardo DiCaprio, Kerry Washington, and Samuel L. Jackson. The film follows a freed slave who teams up with a bounty hunter to save his wife, who is held at the plantation of a ruthless slave owner.
A tribute to the Spaghetti Western genre, the film received five nominations at the 85th Academy Awards, including Best Picture, and took home Best Supporting Actor and Original Screenplay.
Buffalo Boys - 2018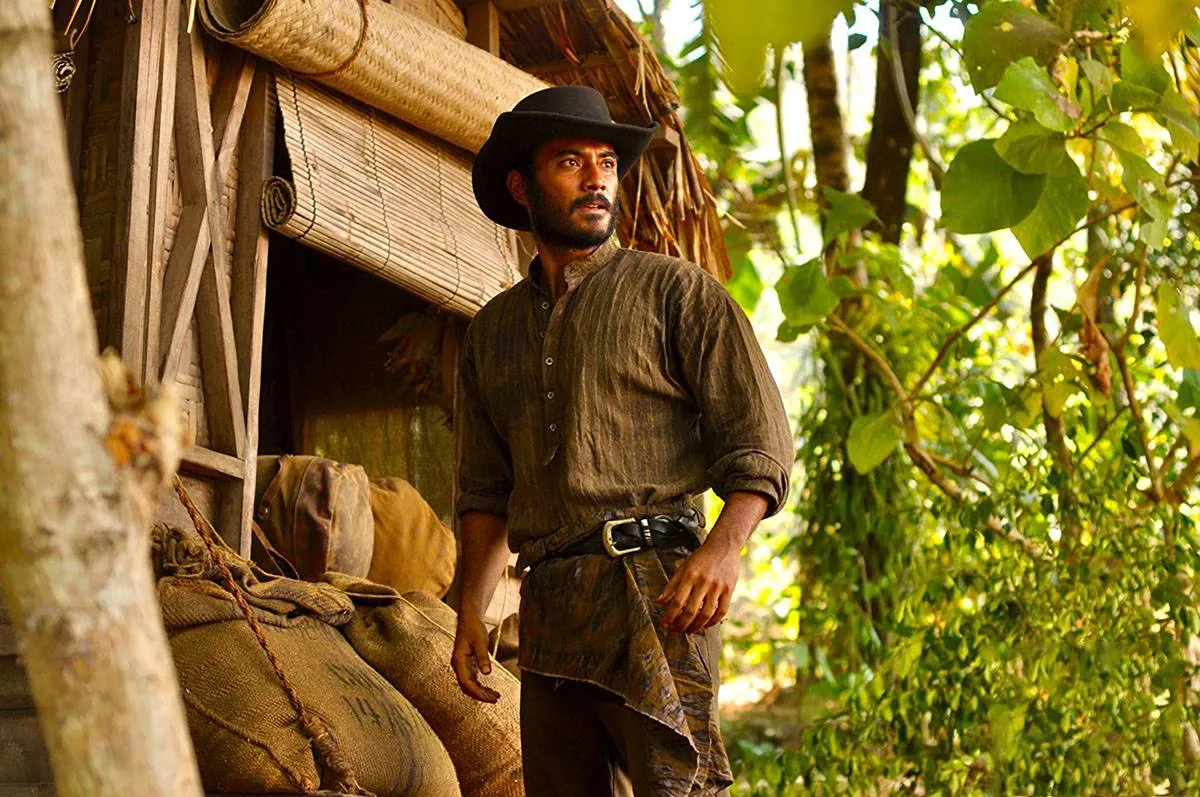 Buffalo Boys is a 2018 Indonesian-Singaporean martial arts Western that first premiered at the Fantasia International Film Festival in Montreal on July 14, 2018. It was selected by Singapore as its entry for the Best Foreign Language Film at the 91st Academy Awards, however, it was not nominated.
The plot of the film revolves around two brothers who have just finished working on the Transcontinental Railroad. However, on their way back to Indonesia, they become involved with the struggles of a village and must fight against an evil Dutch administrator, Captain Van Trach.
The Outsider - 2019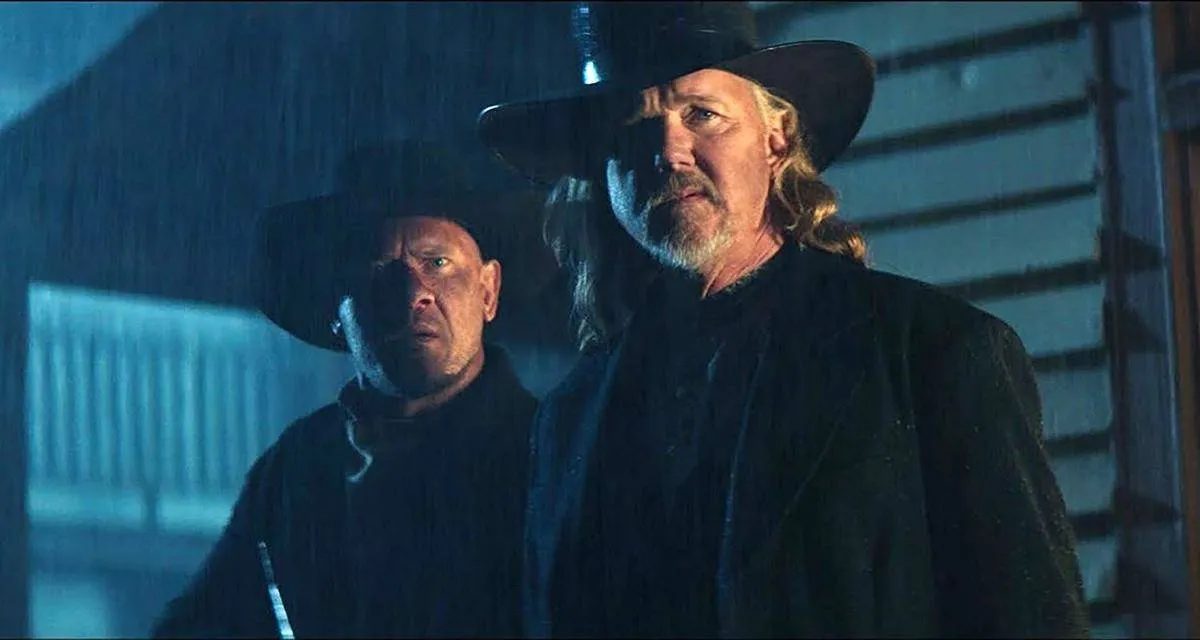 The Outsider is a 2019 American Western film directed by Timothy Woodward Jr. and starring actors Trace Adkins, Jon Foo, Sean Patrick Flanery, and Danny Trejo. In the movie, a railroad worker finds himself on the wrong side of a corrupt lawman.
Meanwhile, a U.S. Marshal attempts to control his town, although tragedy strikes. Currently, the film has a 50% rating on Rotten Tomatoes, although countless reviewers have their own grievances about the film.
The Highway Men - 2019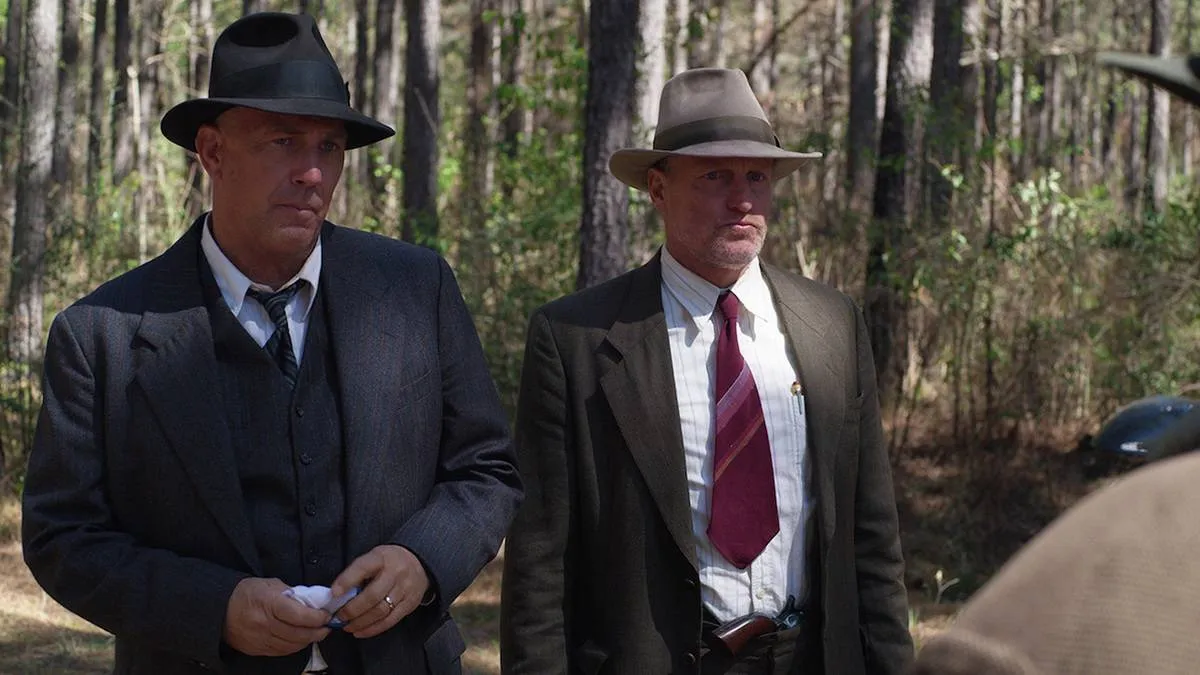 The Highway Men is a 2019 period piece directed by John Lee Hancock and written by John Fusco. The film stars Kevin Costner and Woody Harrelson, two former Texas Rangers who make an attempt to track down and capture the notorious criminal couple, Bonnie and Clyde.
The concept for the picture dates back to 2005, but it was stuck in development for years until Netflix picked up the project in 2018. The Highwaymen had a limited theatrical release on March 15, 2019, until it was released digitally on Netflix on March 29, 2019.
The Bygone - 2020
The Bygone is a modern Western written and directed by Graham and Parker Phillips. It follows a young rancher who happens to cross paths with a Lakota girl from a nearby reservation.
Her sudden disappearance sparks a search that doesn't lead to anything but bad news. The film was released across multiple countries and received mixed reviews. Although not many people might be aware that this film exists, it's free to stream and worth checking out!