The Most Polluted Cities In The United States And Why They're So Bad
When the American Lung Association released its "State of the Air 2017" report, there was underlying good news. The study found "continued improvement in air quality in 2013—2015 in ozone and year-round particle pollution." Unfortunately, there was also "an unrelenting increase in dangerous spikes in particle pollution."
Throughout our industrialized country, more than 167 million people are exposed daily to unhealthy levels of air pollution. Both PM2.5 (Particle Matter) and ozone are linked to a long list of health problems, including asthma, lung cancer, premature death, and developmental delays in children.
We've ranked the worst cities based on Ozone pollution with year-round and short-term particle pollution also highlighted. Did your city make the list?
Los Angeles, CA Is Improving But The Worst Offender
With a population of 3.976 million people, more than 1% of the US population lives in Los Angeles. The sprawling Southern California city is also the most polluted city in America based on ozone and in the top 10 worst polluted areas for particle pollution. Vehicles provide for the largest levels of pollution in this rapidly growing city, not surprising given the areas notoriously bad traffic and growing population.
Bakersfield, CA Ranks Poorly For Every Classification
A population of just over 376,000 calls Bakersfield, California home. Located just north of Los Angeles, the city is nestled alongside the mountains of the Kern River Ranger District, part of Sequoia National Forest. The city's picturesque views, however, hide excessive air pollution that has caused high levels of asthma, respiratory and cardiovascular disease. Surrounded on three sides by mountains, the area is a perfect place for pollution to collect and linger.
Fresno-Madera, CA Is Improving But Still #3
The pollution in this part of California has been exacerbated by the destruction of 102 million trees which died in wildfires from 2010 to 2016. Half of those trees were inside the national forests of the Sierra mountain range. Madera County, particularly its eastern half, remains one of several areas most in need of assistance in addressing tree mortality issues. The Fresno metro area's population sharply increased 16% between 2000 and 2010 with residents driving further distances to get to work, leaving a trail of exhaust and emissions.
Visalia-Porterville-Hanford, CA Is #4 Out Of 228 Metro Areas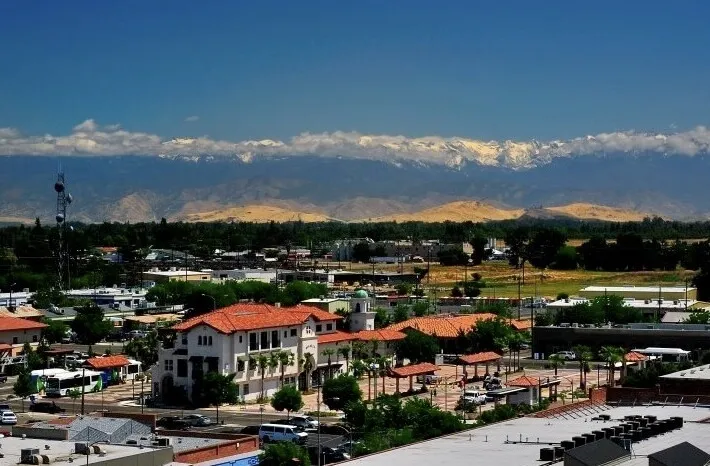 Photo Credit: Visalia2010 / Wikipedia
When investigating pollution in the Visalia/Hanford area it was determined that a majority of pollution came from residential wood burning and the ground-level ozone layer which is a combination of NOx and VOC that is harmful to people. Highway 99 and Interstate 5 splits the Valley and accommodates thousands of trucks on a daily basis which contributes to the pollution. Superhighways and the proximity to other cities contribute to the areas high levels of pollution.
Phoenix-Mesa-Scottsdale, AZ Is Poor On Ozone, Better On Particle Pollution
We chose to rank cities by Ozone but when all three factors are combined the Phoenix area scores 18.8 to tie for the second most polluted city in the country. Ozone levels are considered to be dangerously high 35 days out of each year in the city. Phoenix has been attempting to create a "denser" urban area in an effort to curb vehicle use which is considered a major proponent of the areas pollution woes.
Modesta-Merced, CA Is Still Facing A Massive Cleanup Effort
Photo Credit: Bokica/K / Wikipedia
Situated at the northern end of the San Joaquin Valley, Modesto faces increasing pollution caused by exhaustfrom California's Route 99, a major truck route for agricultural produce haulers. A whopping 80% of the area's harmful pollutants can be traced to transportation sources. The city also faces emissions and industrial drift from San Francisco and Oakland, CA. The American Lung Association says particle level pollution has increased locally because of wood burning in the winter, regularly occurring droughts, and wildfire.
San Diego-Carlsbad, CA Has High Ozone, Better Particle Pollution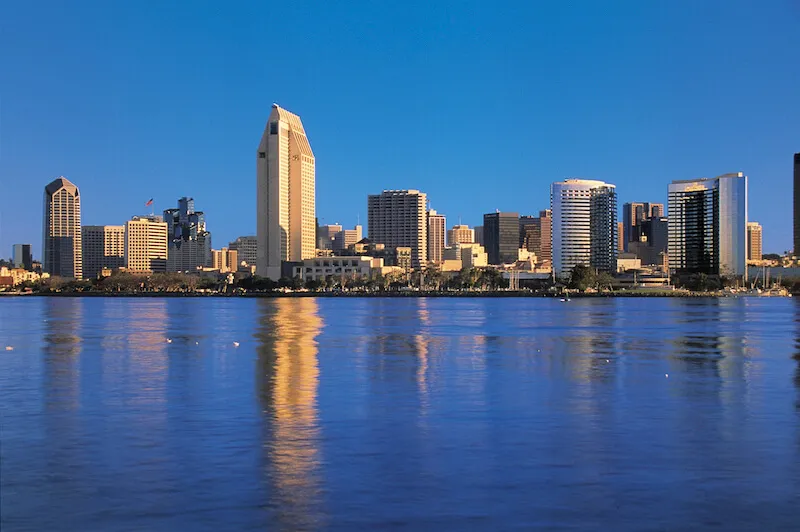 The majority of emissions in San Diego arrive from various mobile sources, including on and off road diesel fueled-vehicles, cars, trucks, buses, locomotives, ships and aircraft. With major commercial and military ports in the area, pollution levels have remained high. The city also receives particle pollution from Mexico. Smoke from residential wood burning also contributes to pollution.
Sacramento-Roseville, CA Has Improved Over The Last Decade
Sacremento, California went zero days with healthy emissions in 2017, the worst levels since July 2 to Oct. 3, 2012. Ozone pollution has been the areas biggest contributor to pollution, typically caused by motor vehicle and industrial emissions. Lately, smoke has been the primary culprit for air pollution in the area as wildfire's continue to cost the state billions of dollars.
New York-Newark, NY-NJ-CT-PA Is Surprisingly Low On Our List
New Yorker's only contribute to 1% of the nation's emissions gases despite housing 2.7% of the nation's population. The average New Yorker consumes less than half the electricity used by a resident of San Francisco and nearly one-quarter the electricity consumed by a resident of Dallas. The issue with NYC is the high-level of resident concentration. The most recent Environmental Protection Agency National-Scale Air Toxics Assessment study found that residents of New York, County, NY have the third highest cancer risk caused by airborne chemicals of all counties in the United States.
Las Vegas-Henderson, NV-AZ Hosts Millions Of People And It Shows
A massive influx of tourist traffic is partly to blame for the pollution problems in Las Vegas and Henderson, Nevada. The cities high-levels of dessert heat mixed with gases pouring out of vehicles create the perfect mix for an increase in ozone. Down the road in Reno, Nevada, wildfires have also contributed to air pollution issues that hamper the state's efforts to curb dangerous and often deadly pollutants.
Denver-Aurora, CO Features An Idyllic Skyline With Pollution Problems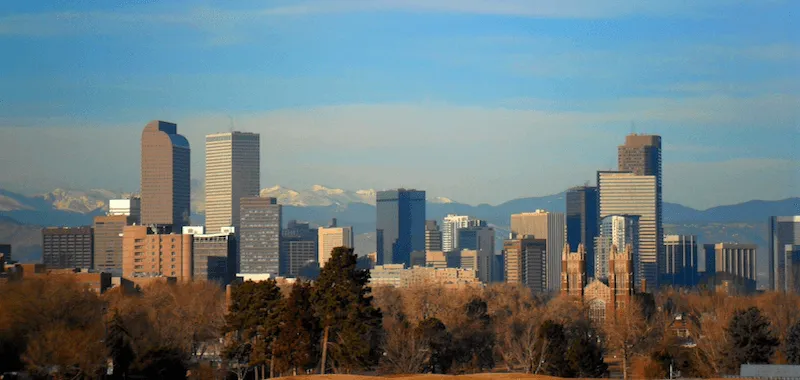 Like many of the cities on the American Lung Association's list, Denver, Colorado has its geographical location to thank for much of its troubles. Increasing heat, drought, and wildfires contribute to smoggy days in the city. The city resides in a river basin close to mountains which cause transmission emissions and small particles from wildfires and wood burning stoves to become trapped. Denver is notorious for its "Brown Cloud" which occurs when warm air traps cooler air near the ground, preventing pollutants from rising into the atmosphere.
Houston-The Woodlands, TX Has A Fair Amount Of Lingering Pollution
In September 2017, it was determined that increasing pollution in Houston, Texas caused a surge in toxic fumes and water contamination. Refineries and other plants reported more than 2,700 tons of extra pollution following Hurricane Harvey. The Center for Biological Diversity notes that nearly one million pounds of harmful substances such as benzene, hexane, sulfur dioxide, butadiene, and xylene have been emitted by more than 60 petroleum industry plants operated by ExxonMobil, Shell, Chevron and other businesses.
Dallas-Fort Worth, TX-OK Ranks Poorly For Ozone, Better For Particle Pollution
Why is Dallas' ozone so bad? Janice Nolen, assistant vice president of national policy at the American Lung Association says the scorching heat of the area exacerbates emissions from tailpipes and smokestacks, cooking them and creating a toxic environment. An increase in population for the tech and oil manufacturing popular area has not helped with ozone levels which are some of the worst in the United States.
El Centro, CA Is Polluted Across The Board
El Centro's air quality has been hampered by various factors including hot, dry climate and the border it shares with Mexico, which has much less stringent clean air laws. A steady stream or travelers to and from Mexico have increased transmission-based pollution, especially from older model vehicles entering from south of the border. Since 2012, U.S. authorities with help from officials in Mexica have been able to reduce "controlled-burns" on Mexico farms which has helped improved the areas air quality standards.
Fort Collins, CO Isn't Ozone Friendly But Particle Pollution Is Improving
Fort Collins, Colorado is suffering from some of the worst air pollution in the area because of its location. The city is downwind from the Weld County oil and gas fields and regular sunshine heats up pollutants which cook and form ozone. The city continues to struggle with ozone while other cities in the area have improved since 2015.
El Paso-Las Cruces, TX-NM Could Use A Good Clean-Up
Air pollution caused by various industries placed the El Paso and Las Cruces, Texas areas on the list of top pollution-causing cities. EPA standards were only followed at their "minimum levels" in recent years, forcing ozone level increases in the areas hotter summer months. Pollution from Mexico has also played a part in high ozone levels and particulate troubles in the region.
Redding-Red Bluff, CA Highlights California's Need For A Good Cleanup
Redding is part of the Central Valley, a region surrounded by mountains on three sides while housing 3.5 million residents. The population mixed with various industries and a largely agricultural community have allowed for emissions to become trapped in the area, increasing ozone and particulates. These emissions get trapped in the valley by an inversion of warm air which exacerbates the area.
San Jose-San Francisco-Oakland, CA Is Particle Polluted

Air pollution in San Jose, part of Northern California's Bay Area, was actually worse than air pollution in Shanghai for at least 32 days in June and July 2017. Pollution levels increased because of a combination of weather, geography, and emissions. Sources of air pollution in this Northern California region include increasing amounts of traffic, emissions from industry in areas like the Port of Oakland, and smoke from both domestic and wildfires.
San Antonio-New Braunfels, TX Is Highest For 24-Hour Particle Pollution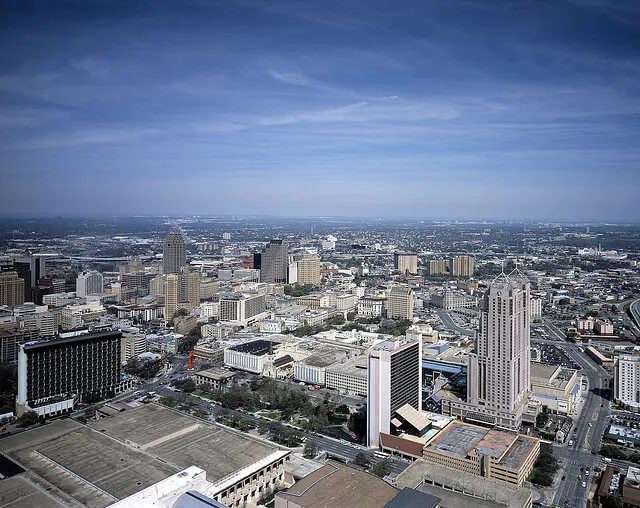 San Antonio is under careful EPA monitoring after the city failed to meet national standards in 2017. The largest contributor of ozone in the San Antonio area arrives from sources such as coal plants, which account for 39% of the pollution. Congested roadways contribute to 30% of ozone concentrations in the Alamo City.
Salt Lake City-Provo-Orem, UT Could Use Some Environmental Help
A growing population in Salt Lake City mixed with a history of inversions has led to a problem with particle pollution. In the summer of 2017, the city experienced 20 days in which particle pollution reached potentially dangerous levels. Utah, as a state, has failed to meet basic EPA pollution level requirements every year since 2006.