Things You Have Been Doing Wrong This Whole Time Just Like The Rest Of Us
Have you ever found yourself muttering, "There's gotta be a better way to do this?" Then you're in the right place because we're going to make your life so much easier by telling you how to fix certain things you've been doing wrong every day.
We've been using these everyday items wrong this entire time, but we're about that change that now.
No Muss, No Fuss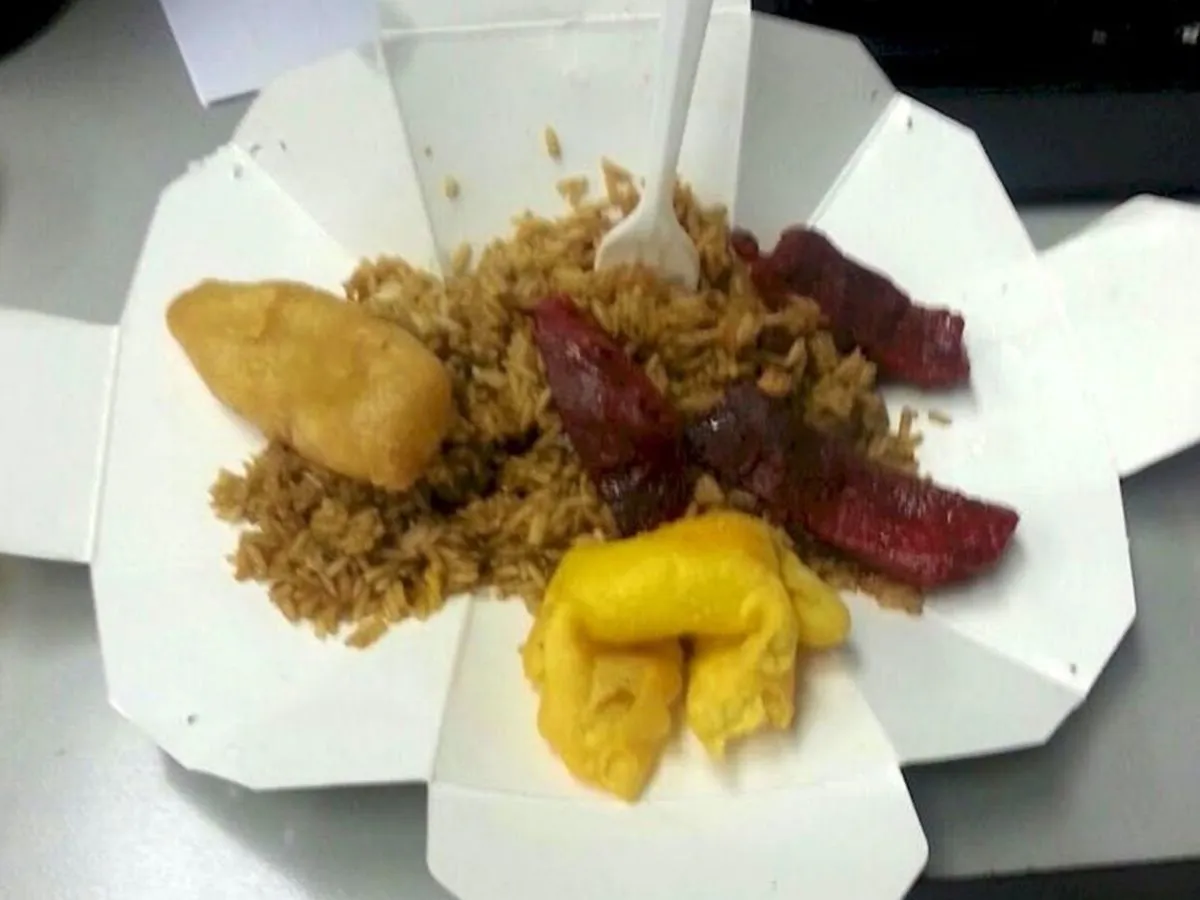 Believe it or not, but you've been using Chinese takeout cartons wrong your entire life. Next time you get takeout, skip breaking out dinnerware and use the cartons as God...well, the manufacturers...intended.
Simply remove the wire handle, unfold the carton, and you've got yourself a plate.
Use A Can Opener For Hard-To-Open Packages
That hard clamshell packaging is almost frustrating enough to make not buying something worth it. Almost. Next time, skip almost cutting yourself with scissors or scratching up your fingers and use a can opener to open the package.
Yes, a can opener -- it works like a charm. You can thank us later.
Your Ice Cream Will Always Be Scoopable
Ice cream is amazing, but it can be a pain to scoop out because of how hard it gets in the freezer. Save yourself some frustration and enjoy a cone sooner by putting the carton in a gallon bag.
The ice cream will be softer and easier to scoop out this way.
Your Juicebox Has Handles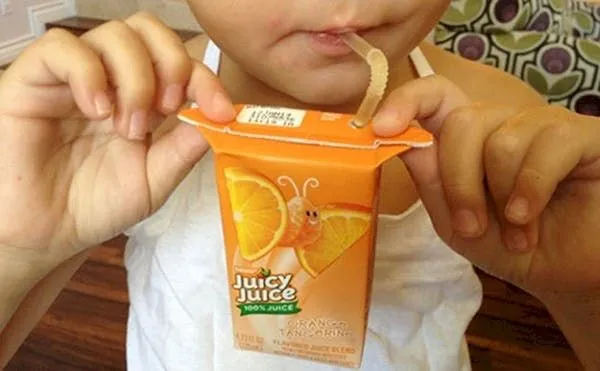 Every little kid will lift up the triangle tabs on the side of their juicebox just for fun, but as an adult you should now know there is a good reason behind it. The tabs on the side can double as a handle for the drink!
That means no more juice accidentally and abruptly squirting out of the straw. Less mess is always a good thing.
So That's What That Hook Is For
That little hook near the food tray on your flight actually serves a purpose. Instead of stuffing your coat or sweater in the overhead bin (and picking it up off the floor when it falls out), hang it up there instead.
This little hack will come in handy one day, so it's a good thing you know it now.
Starbucks Lids Are The Perfect Coaster
You know all those hot days when you're sitting on a patio with the sun hitting your shoulders? You're just trying to enjoy your cold Starbucks drink to beat the heat but those little drips of condensation are running down the sides of the cups and creating a huge puddle of water.
Luckily, Starbucks has a secret hack where their lids turn perfectly into coasters! Try it out next time.
Behold, The Cupcake Sandwich
You might think that it's impossible to eat a cupcake wrong, but think about it. How often do you make a mess with the frosting? Follow the steps in the picture and you'll never go back to the old way.
Cupcakes aren't the only food you've been eating wrong all your life.
Level Up Your Bandaging Skills
On the off chance you don't listen to us on the previous slide and cut your finger, then at least you'll know how to properly bandage it.
Finger bandages can be tricky because of the joint, so next time make a cut on either side of the bandage to maximize coverage and flexibility.
You'll Go Bananas Over This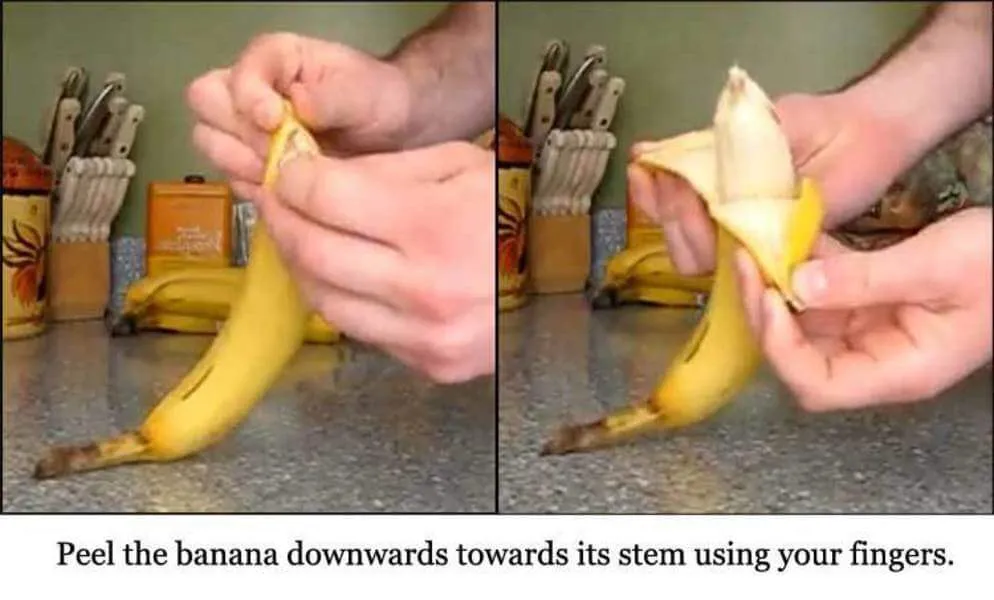 If you've ever found yourself annoyed when your banana won't peel properly, guess what? You were doing it wrong! Try opening the banana from the bottom next time.
Not only will it peel easier, but you can also avoid making part of the banana mushy while struggling to open it.
Put A Pin In It
If you're constantly annoyed by having to readjust your bobby pins throughout the day because they're slipping, there's a reason for that -- you're using them wrong. Make sure you put the ridged side down when putting the bobby pins in place.
Just like that, no more slippage.
Never Too Much Ketchup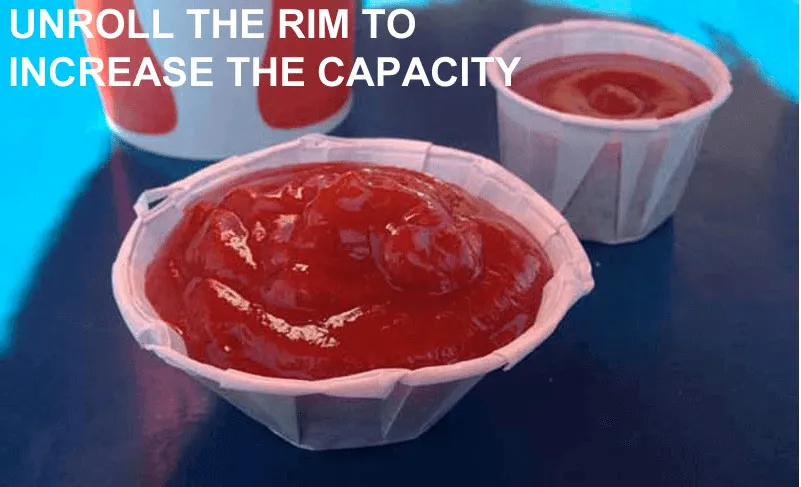 Those little ketchup containers are evil because they set the standard for what's "just enough" ketchup. No. Two little bloops of ketchup from the dispenser is not enough, and I want to stop looking like a crazy person by carrying 50 full containers on my tray.
The rule should be one fry per container.
Eat More Chicken. For Real.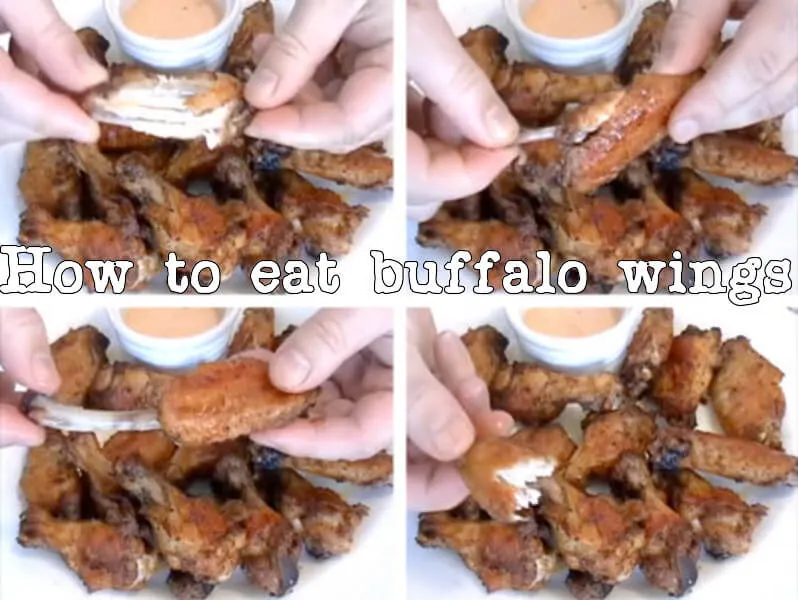 We know for a fact that most people eat chicken wings wrong, and doing so wastes a bunch of meat.
Next time remove the middle bone from the flapper and you'll get more bang for your buck.
No Spoon? No Problem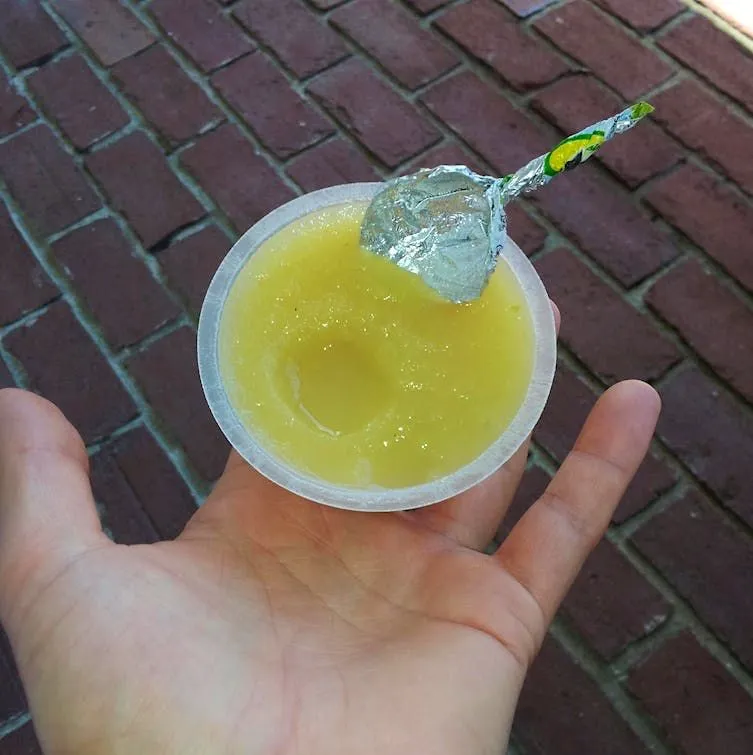 Have you ever found yourself craving a delicious snack but without a spoon to properly enjoy it? Don't worry. Just make your own spoon out of the seal for that snack cup! This tin-foil spoon might look silly but it gets the job done.
The only thing you need to worry about it making sure the edges are smooth enough so you don't cut your lips.
Surround Sound
This is one of the most useful life hacks if you're someone who enjoys having company over. No, this isn't going to give you the same sound coverage as a massive speaker, but it does significantly increase the sound.
Speakers are expensive and this is a creative way to get the most out of your toilet paper rolls.
A Penny For Your Thoughts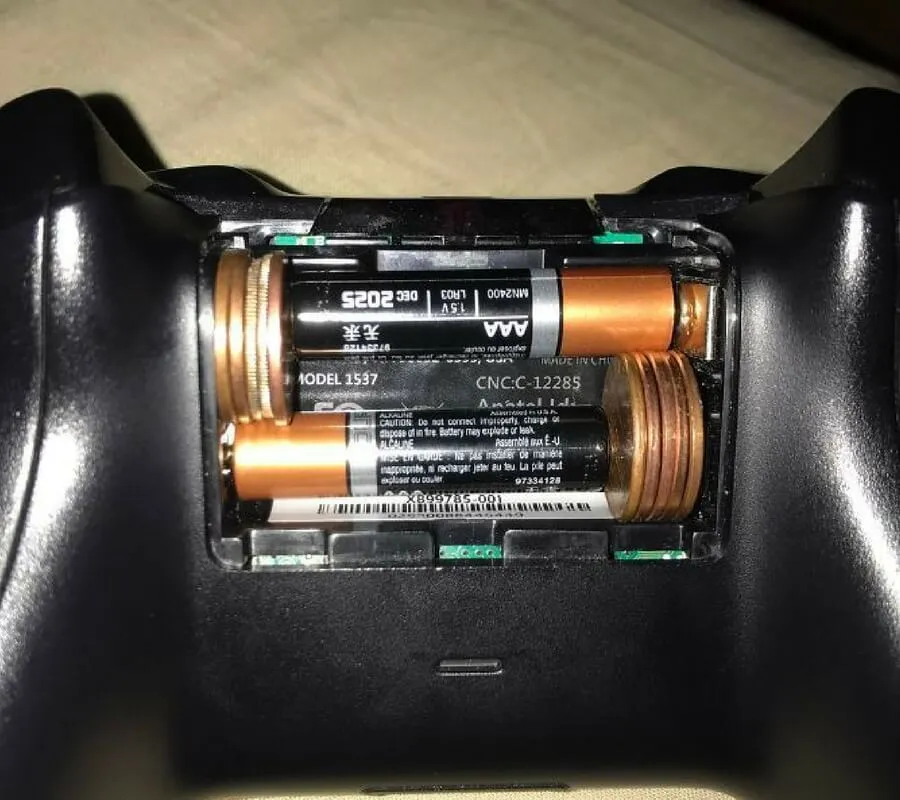 Your life has officially been changed after looking at this life hack. Life completely opens up once you figure out a way to use AAA batteries in a AA battery slot. AAA batteries are like the little brother trying to reach the cookie cupboard but can't because he's too small.
The pennies, in this case, are the chair he needs to get a full grasp on the chocolate chip deliciousness.
Bake Like A Pro
Another thing most people don't do right is separating egg yolks. Instead of using the shell method to separate egg yolks from the egg whites, try this trick -- grab a clean water bottle and suction the yolk into it to separate it.
You'll waste much fewer egg whites this way.
No More Splash Back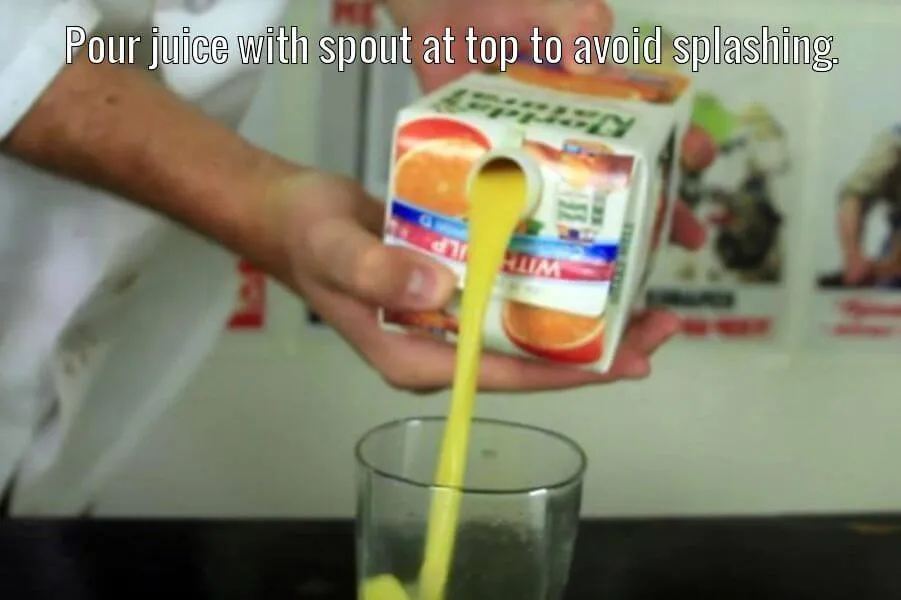 Nothing beats a good glass of orange juice in the morning, but it can be annoying to pour with how much it splashes all over the place. Reduce the mess by flipping the carton around and pouring with the spout at the top.
You'll never go back to the old way.
Collar Iron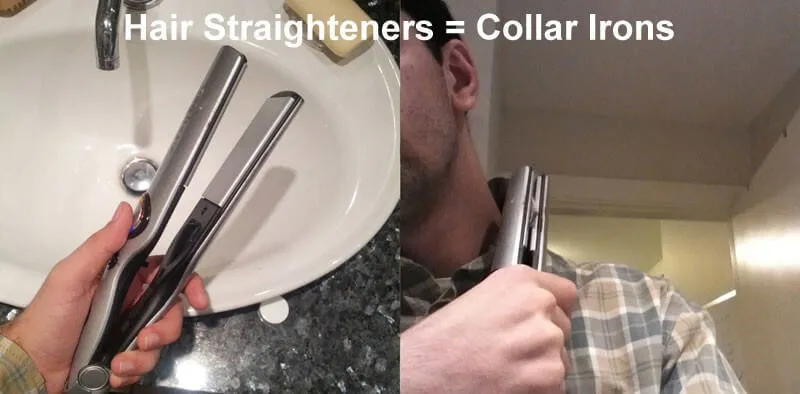 Ironing clothing is really inconvenient and takes an enormous amount of time to do it right. Any life hack that can troubleshoot the process is something that every man or woman can get behind. Hair straighteners make for insanely effective collar irons.
The collar of a shirt gets overlooked quite often but can make or break the sharpness of an outfit. Treat it as such.
Flying Low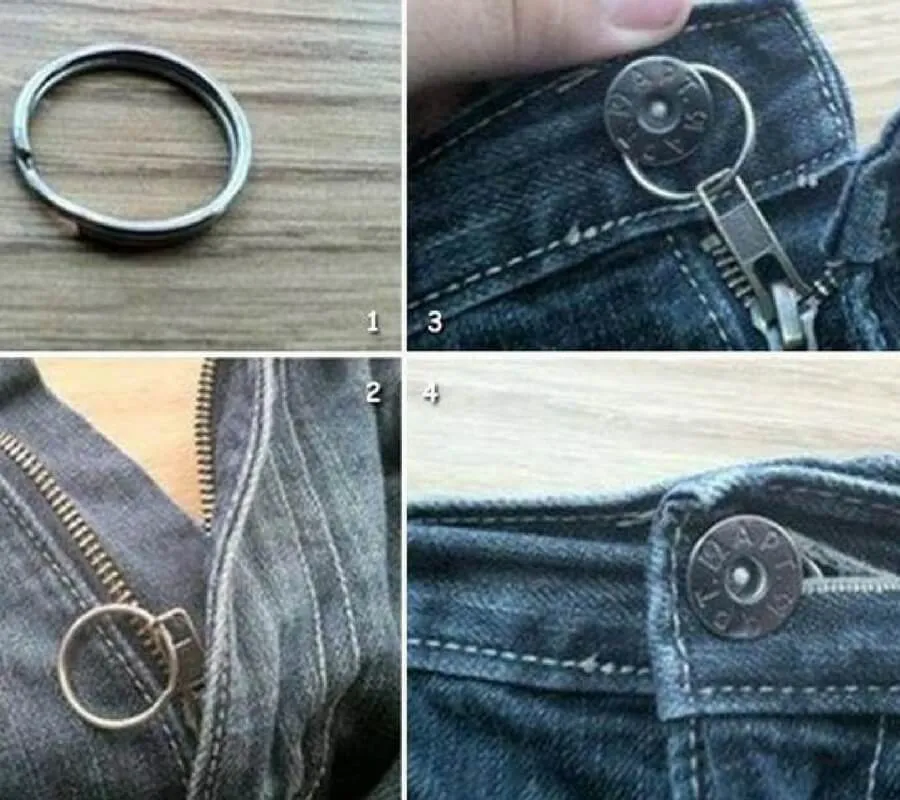 One of the most embarrassing things that can happen to someone is when they walk around with their zipper undone in public. If you're a good friend you'll tell that person that they're flying low, but if you're their BEST friend you won't because you think it's hilarious.
Any life hack to ensure that this doesn't happen is something most of us can get behind.
Pen Cap Holes Save Lives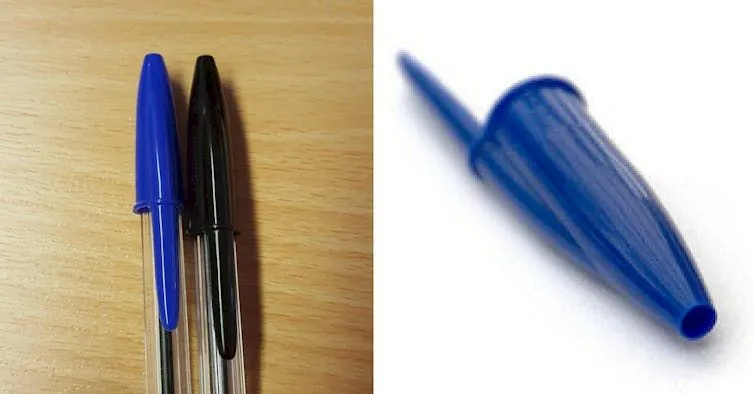 Those holes at the top of pens might seem like a minuscule little detail that no body cares about...but they can save a life. The tine little hole in the top is actually there just incase you accidentally swallow it.
The hole will allow for fluids and air to pass through it if it's in your body.
Up Your Soda Game
This one won't change your life, but it will stop you from wasting time unloading cans of beer or soda into your fridge.
Open both ends of the box, push the cans out while pulling the box forward, and you're on your way to enjoying carbonated goodness much quicker.
Dryer Sheets Are Your Best Friend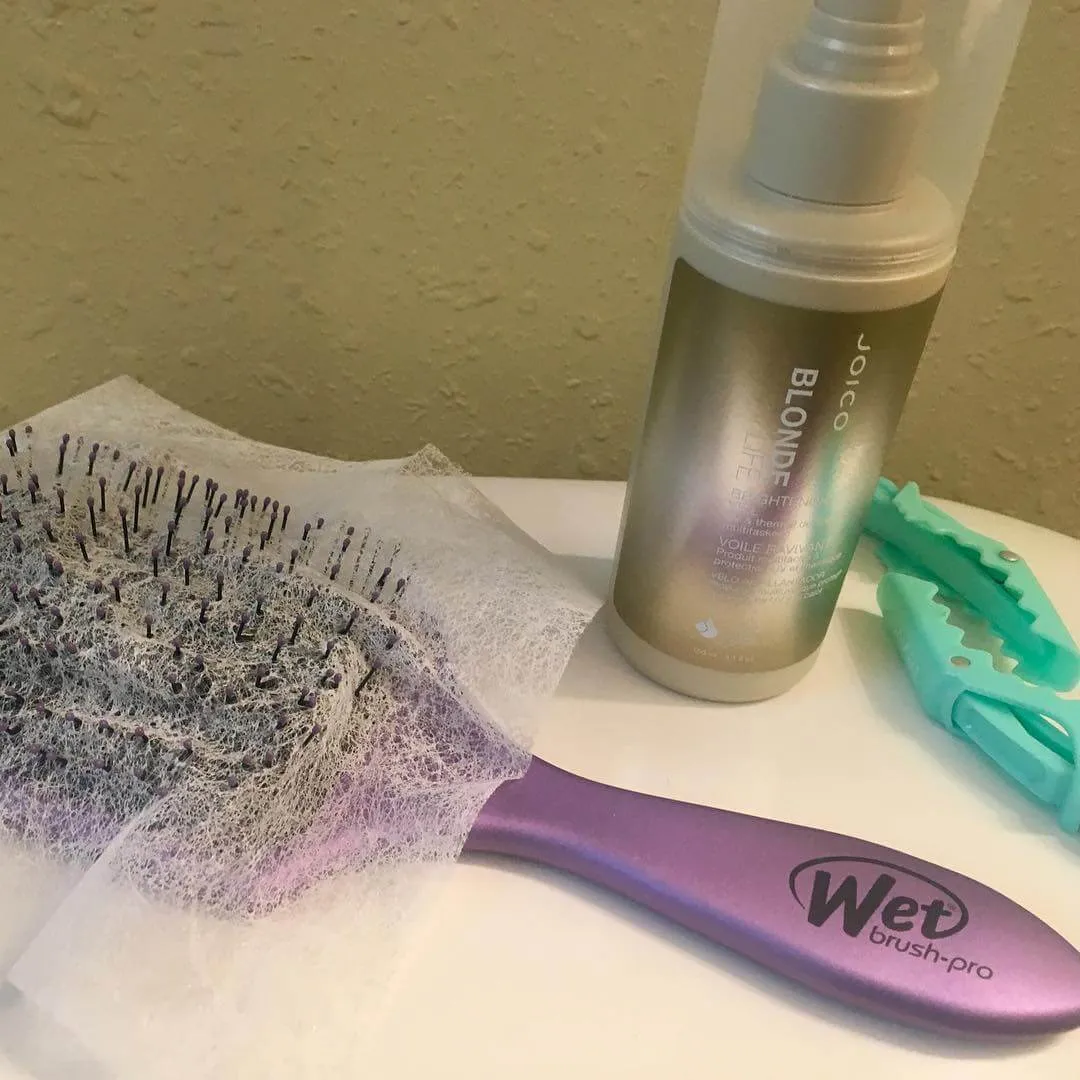 Dryer sheets are the unspoken hero of your workweek. First of all, they stop the frizz in your hair without weighing it down with products. Keep a small box of sheets in your purse, or you can press a sheet into your hairbrush and be frizz-free for life.
What else can dryer sheets do? Everything. Shoes smell bad? Stick a dryer sheet in overnight. Have a greasy pan you can't clean? Soak the pan in water and a dryer sheet and it wipes away. Users online have even sworn that dryer sheets are the best way to get dead bugs off your car.
Your Cords Won't Unplug Ever Again
This hack is so simple and straightforward we don't even know how it's possible that we missed this before. Just weaving the cord and its extension cord together like this will prevent them from coming undone, in case someone trips on it or tugs it.
So here it is, in all its glory. You're welcome.
Hello, More Social Media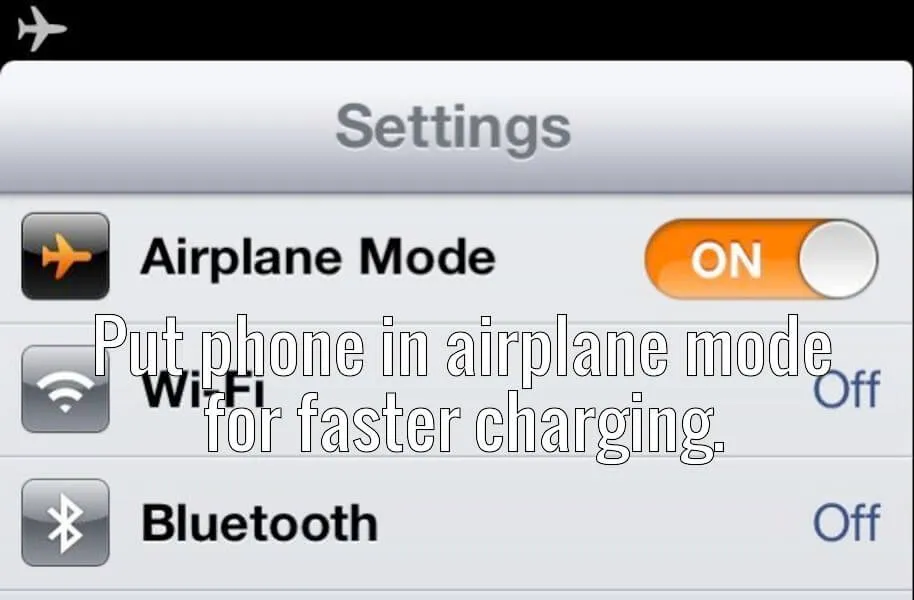 If you don't use Airplane Mode for charging your phone, then you're doing it wrong.
Putting your phone in Airplane Mode will cut off radio frequencies and shave some time off of how long it takes to get a full charge, which means you can get back to Snapchatting on the move much quicker.
Keep That Sweater Looking Good
Most people shove a hanger in their sweater and call it a day. Most people also have to deal with their sweaters getting stretched out or misshapen.
Use the guide above to avoid this. This little hack will save you tons of time in the morning instead of having to iron out all your clothes.
Pack More Efficiently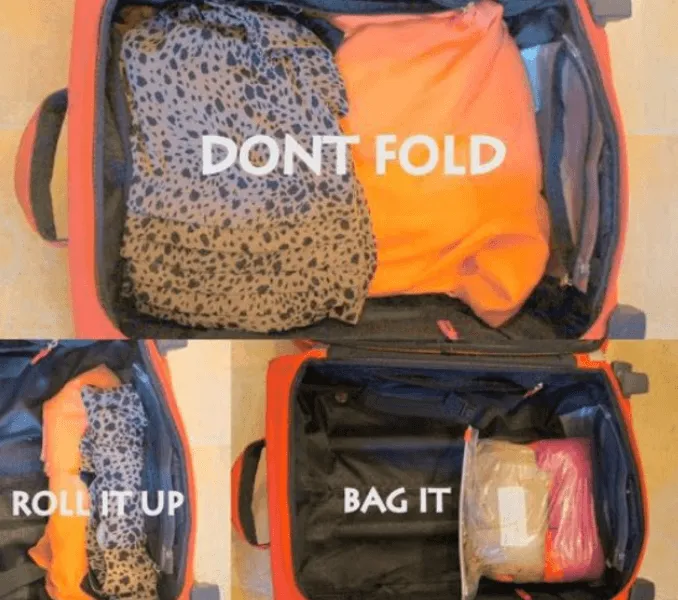 If you like paying fees for extra checked luggage, then keep packing your suitcase like you always do. Or you can do it the right way -- tightly roll up each piece of clothing, bag it, and be amazed at how much space you've freed up.
Keep reading to find out the right way to use earbuds.
Play That Funky Music
Yep, you can even wear earbuds wrong. We know that you get frustrated when your earbuds fall out mid-song, but now you can prevent this by looping the earbud over the top of your year before inserting it.
Listen to the Beebs without interruption from now on.
Wash Delicates Without A Trip To The Dry-Cleaner
Dry that cashmere sweater in a pinch by taking it for a go it in your salad spinner. It sounds weird at first, but it makes sense when you think about it. Not only does it dry your delicate garment quickly and safely, but it avoids are stretching or misshaping that can occur when your hang-dry an item. It also avoids a possibly pricey and definitely time-consuming trip to the dry cleaners.
Plus, the salad spinner gifted to you by your mom will finally get some use.
Don't Throw Out That Old Sweater
Pilling is the easiest way to ruin that sweater you love dearly. A pill — or bobble, fuzzball, lint ball, etc — will form over time when a garment is worn frequently., Basically all fabrics pill and no one ever teaches you how to get rid of them. A simple life hack to revamp your favorite garment is to take an old razor and carefully scrape them off.
Even though it can be time-consuming, it beats trying to replicate that favorite item. Just make sure to be careful not to cut yourself when removing the pills from the razor blades.
Never Use The Wrong Key Again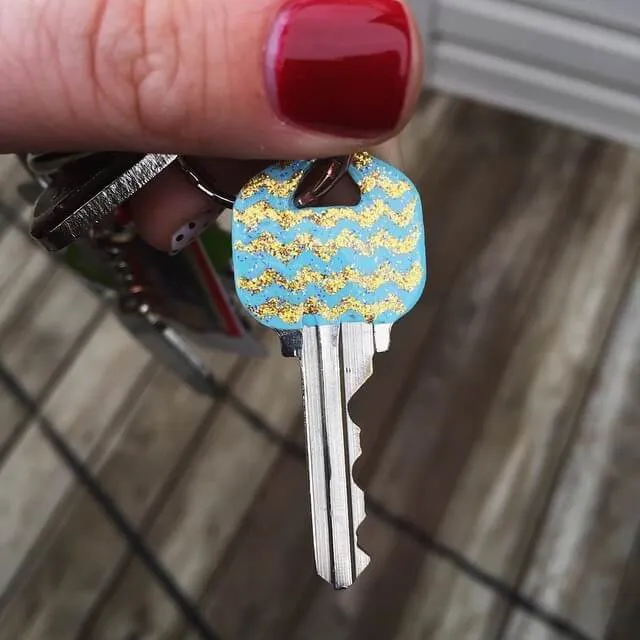 Rather than go get a new key cut with a different pattern or style, use nail polish to decorate the tops of each key. Not only will you add some life to your keychain, there will be no more sifting through six different round, silver keys. Upgrade this hack further by using glow in the dark nail polish for keys you may need to find in the dark, such as your house key.
Nail polish can also be used to help differentiate wine glasses by painting a ring around each stem, or phone chargers so no one ever steals yours again.
Don't Worry About Overwashing Your Jeans
Retailers have long terrified us on how to take care of jeans. Some say they're fine to wash, others say that washing too frequently will make them lose their color and shape. If you're like me and worried about over-washing your jeans, but still want to get rid of any smells, place your jeans in the freezer overnight and they'll be good as new.
Apparently, this easy life hack works for more than just jeans. Many people also put smelly shoes in the freezer to get rid of the smell. Hopefully, the smell of the clothing doesn't sink into any of the food in there.
Iced Iced Coffee (Baby)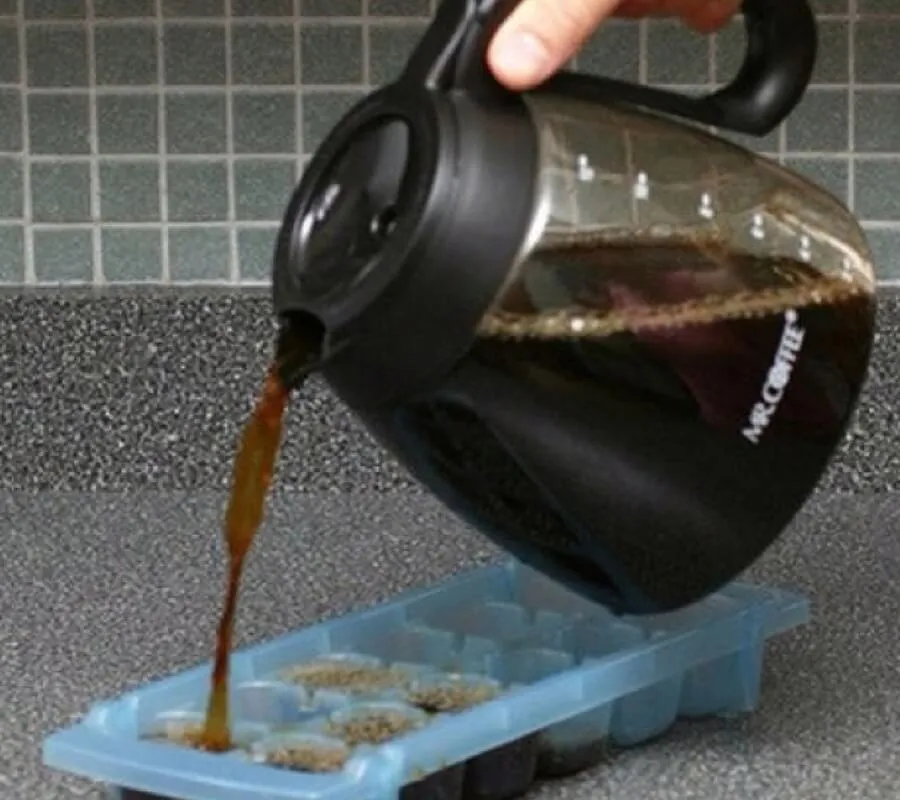 The problem with iced coffee is that if you don't drink it in less than 20 minutes it'll be mostly water or at the very least watered down. So instead, if you pour coffee into the ice tray and freeze it, you won't have watered down iced coffee.
This is revolutionary if you've ever been someone who enjoys making iced coffee at home and not paying like $12 at a Starbucks.
Bags On Bags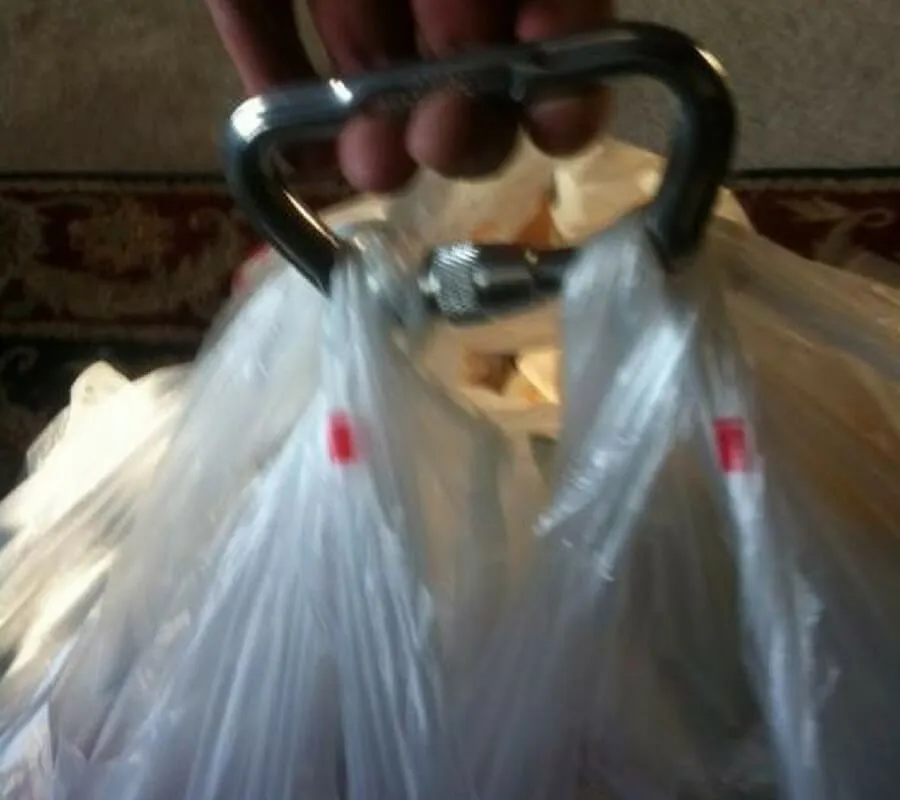 Is there anything worse than having to take two trips up to your fifth-floor apartment because you have one-to-many bags to carry at once? The answer is a hard NO. The limit per hand is two, sometimes three bags if you don't want to feel your fingers anymore.
This hack is great for anyone who considers themselves a "one trip wonder" and will do anything to carry every bag up the stairs in one go.
Soda Bottle Sprinkler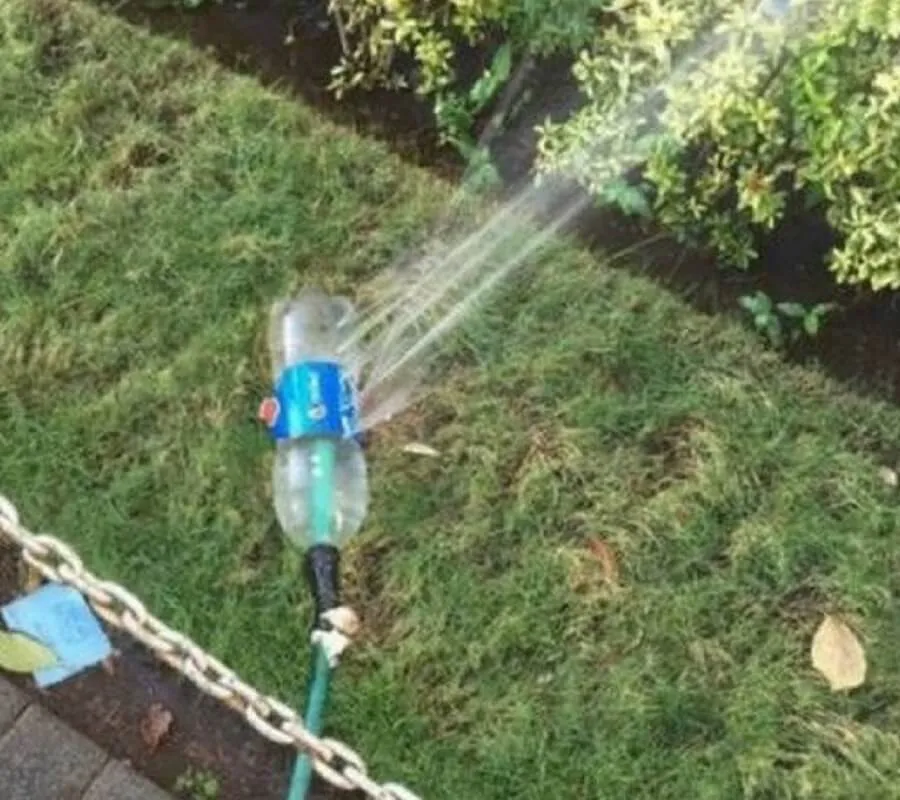 Ever wanted a sprinkler that is unique and, uh, different from every other family's? Look no further than the Pepsi sprinkler which may look cheap but gives an unpredictability that just doesn't come with other "normal" sprinklers.
Don't be normal, don't be boring, be unpredictable and fun. Make a Pepsi sprinkler today.
Squat Like A Pro
Speaking of squats, you're also pooping wrong. The next time you're on the throne, use a footstool to help put you in a squatting position. Your colon will be more relaxed; not only will that make pooping easier, it'll also help get you cleaned out.
We know it's gross, but you'll definitely be thanking us later.
Sun Safe Cell Phone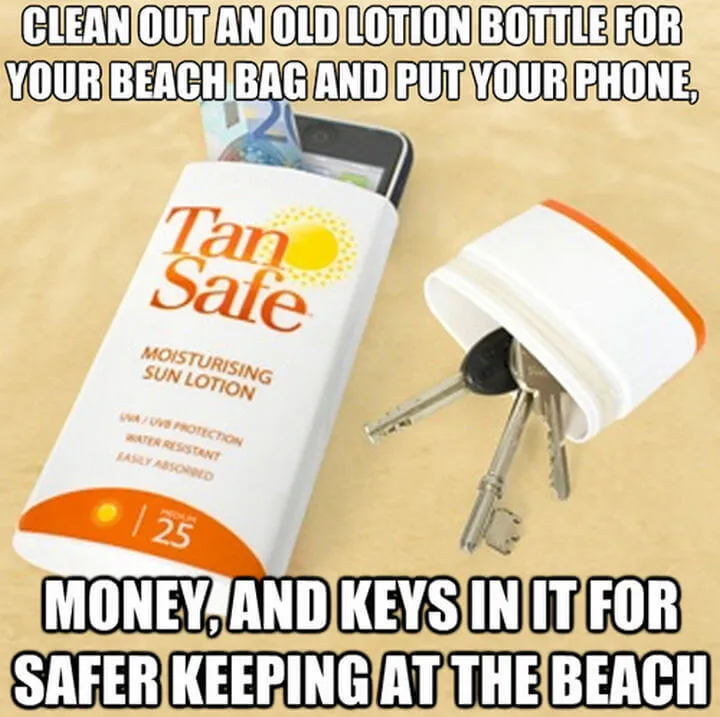 When you go to the beach you need to keep more things protected than just your skin. Yes, skin is important, but your iPhone also costs about $1000 so it's probably important to keep it out of the sun as well.
This life hack is a great way to capitalize on the usefulness of an empty sunscreen bottle. Phones overheat very easily so always use safety first.
Feel The Burn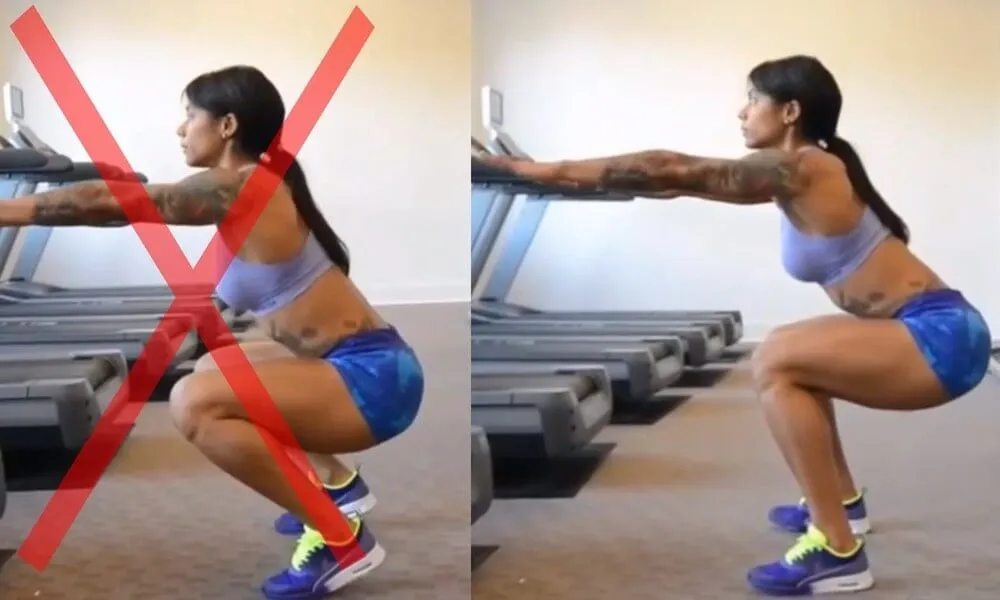 Almost everyone makes this mistake when working out -- doing squats wrong. Squats are enough of a pain without that mistake, so check out the form of the lady above and make sure you position your feet properly so you maximize your efforts.
If you decide to skip doing them, we'll only judge you a little.
Bottoms Up!
Every day, people commit a cardinal sin against beer -- they pour it wrong and fill half the glass with foam.
If you follow the tilt and pour method above, you'll never have to be annoyed with waiting for what feels like an eternity for five inches of foam to go down again. Cheers!
Cover That Cough...Properly
If you were taught to cough into your hands growing up, then you're doing it wrong. Next time, reduce the spread of germs and cough into your elbow.
That might sound odd, but unless you're sanitizing the moment you cough, you're using that germy hand to open doors just like everyone else. Yeah, gross.
Who Knew The Bottom Of The Cap Had A Purpose?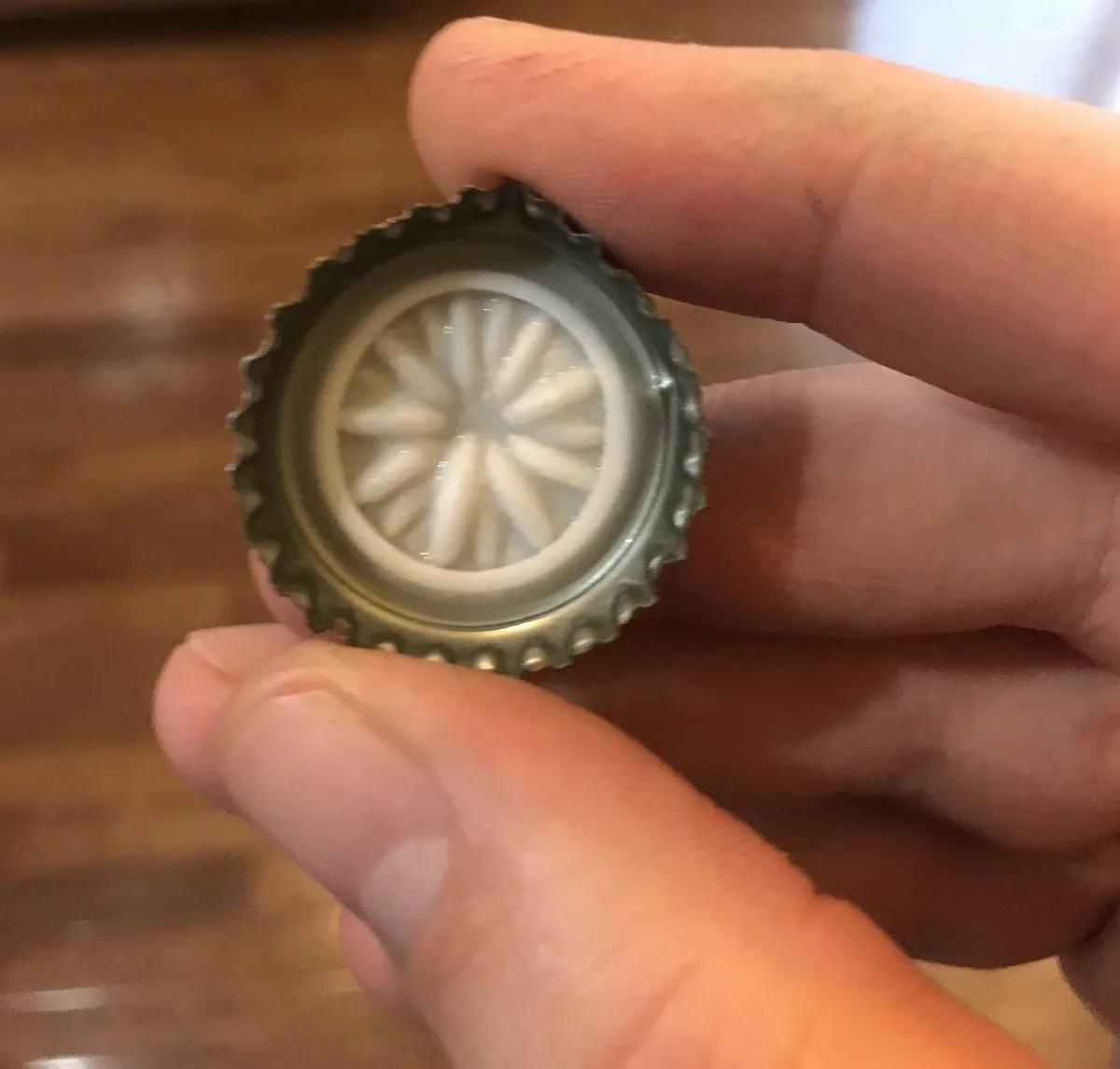 If you're like us, you used to pry those little plastic discs out of water bottles, soda bottles, beer bottles, and any other bottle that contained one. Really, what possible purpose could those little plastic discs actually serve aside from being turned into really weird 90s bracelets?
Truth be told, those little discs keep everything in the bottles! The water, the carbonation, the whole enchilada. Without that ring, you'd have a flat soda in no time and it would be leaking through the top if the bottle was ever knocked over. Keep that in mind next time you're feeling bracelet nostalgia.
Double The Size Of Your Ziplocs
Have an object you want to keep protected but it's too big for one ziplock bag?
Take two, flip one inside out, and then use the treads to seal the two bags together.
Where Has This Been My Whole Life?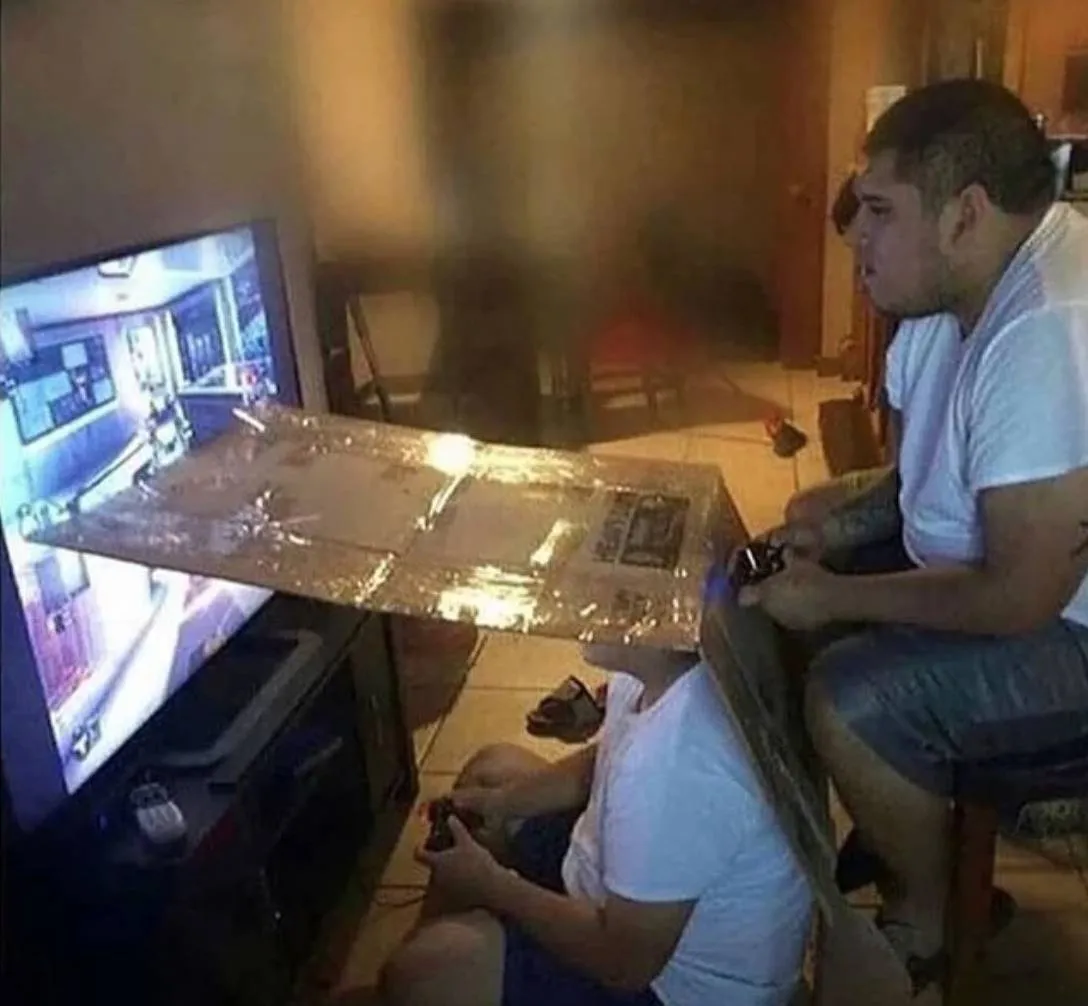 Anyone who grew up with siblings knows the pain of playing split-screen games and having the other person take advantage of the fact they can see your screen.
I wish I had thought to physically split the screens.
Don't Let Anyone Pull A Fast One On You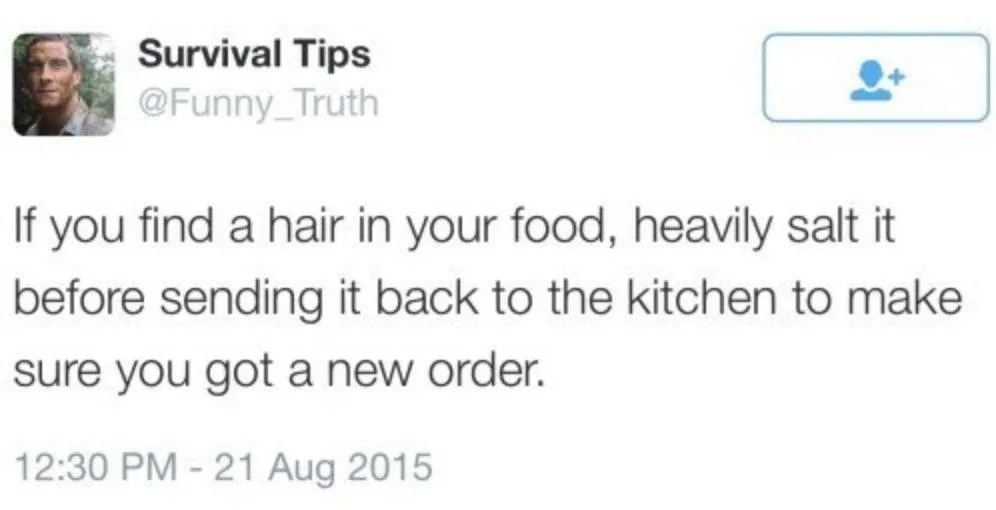 I understand that it can be irritating and time-consuming for serving staff to deal with a sent-back dish, but naturally, you want to make sure you're actually getting a sanitary dish.
With our luck, we'd get the same dish back but covered in a pound of salt.
Actually Get Double Meat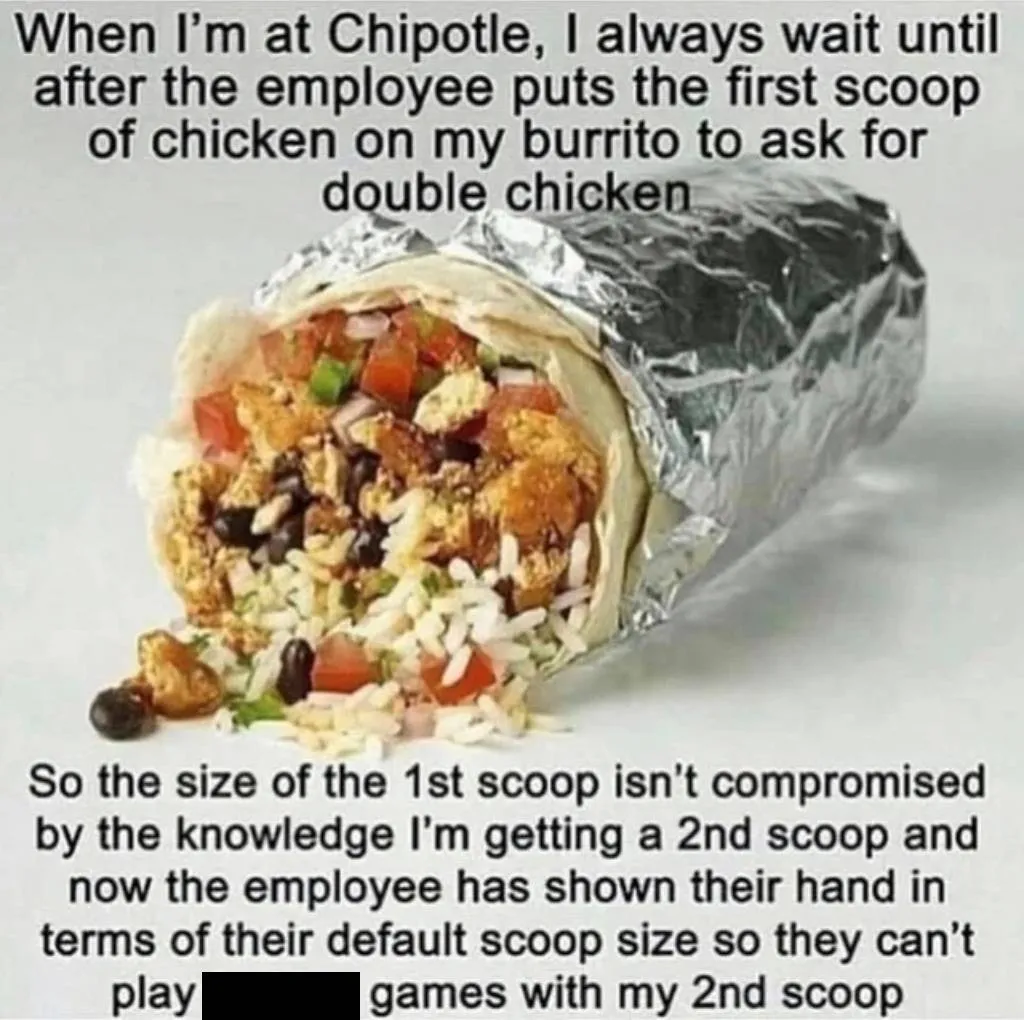 This is actually a great method that applies to orders across the board.
For example, order a single scoop cone of ice cream and "decide" you actually want two after they've already scooped the first.
Pan Too Big? No Problem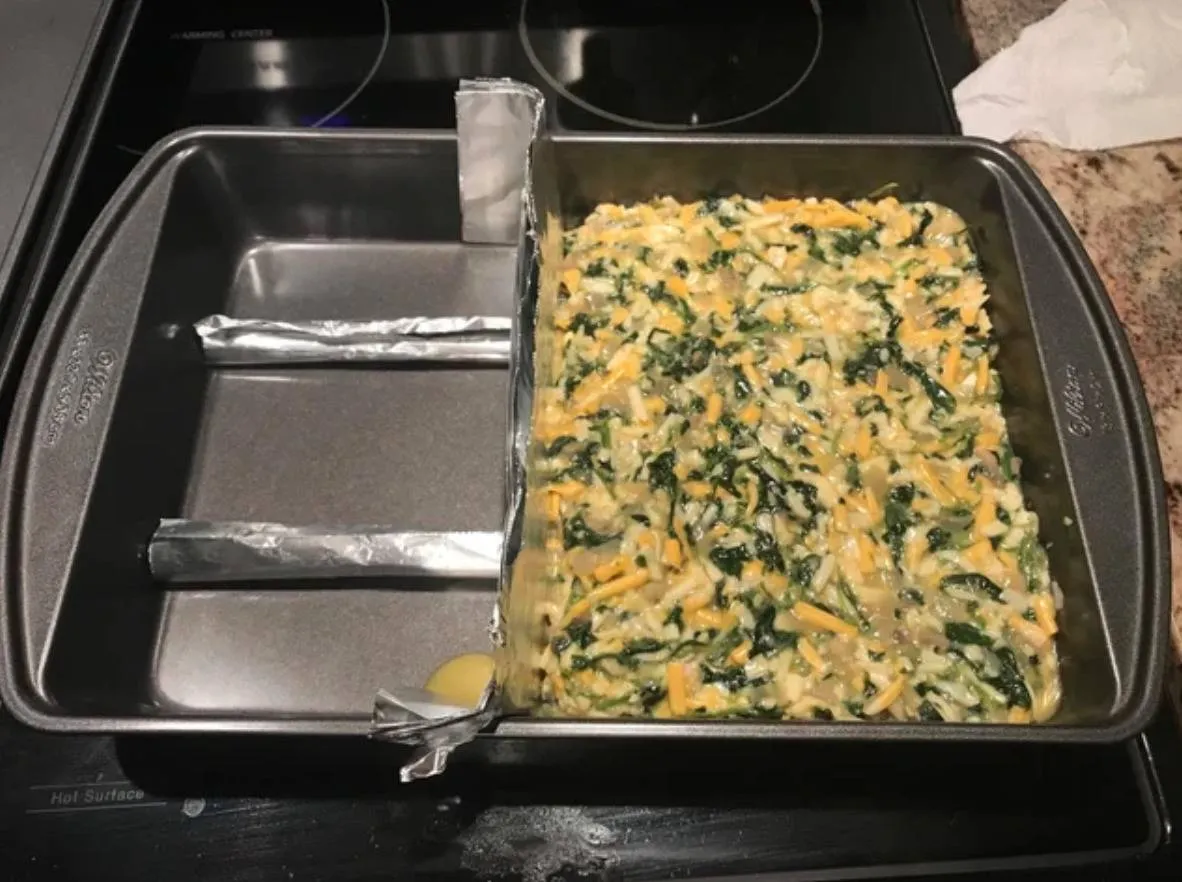 If you're stuck in a last-minute situation or you simply don't want to buy a new pan for a single recipe, just use some tin foil to create an impromptu smaller pan for the meal.
How have we not thought of this before?
This Works For Every Important Document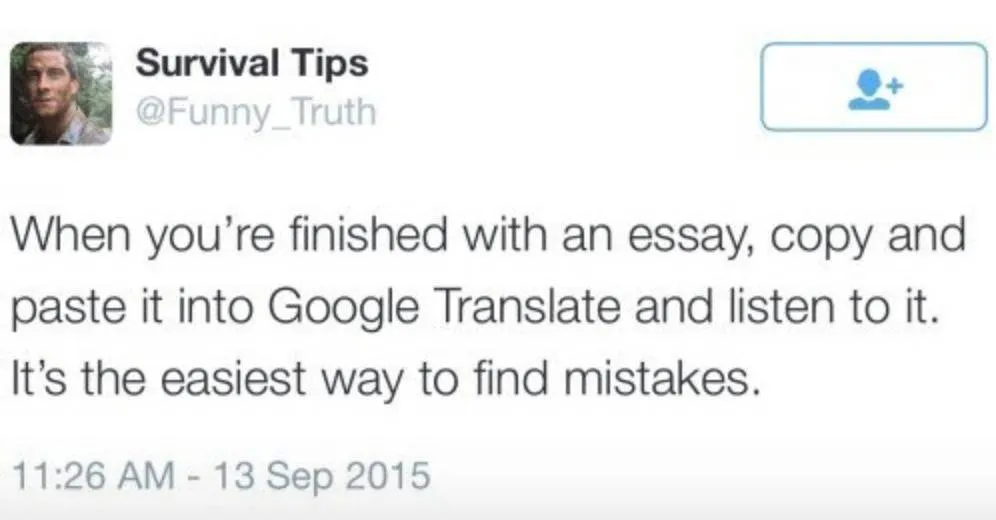 While your eyes might skip over a few of the typos when you're trying to edit, hearing the mistake said out loud is much easier to catch so you can fix it before sending an embarrassing email to your boss.
We love writing hacks, for obvious reasons.
The Right Way To Use Pockets In Athletic Shorts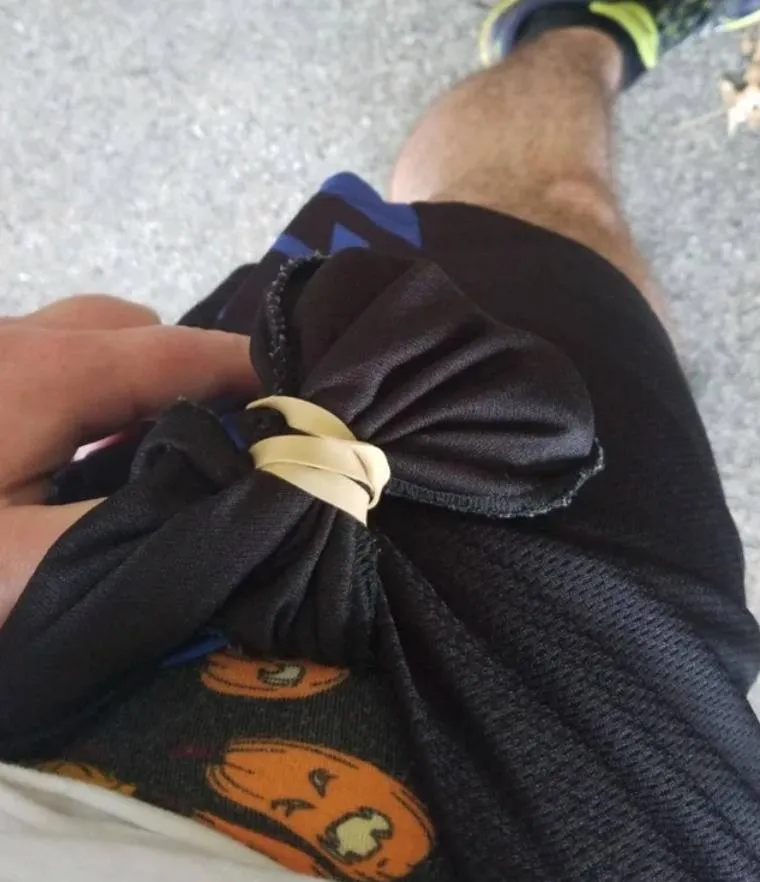 When you're trying to go for a run, it can be difficult to ensure your belongings don't fall out of zipper-less pockets.
However, you can solve this by putting your keys/wallet in and then tying a rubber band on the pocket from the inside of your shorts to keep everything secured inside.
This Is Highkey Brilliant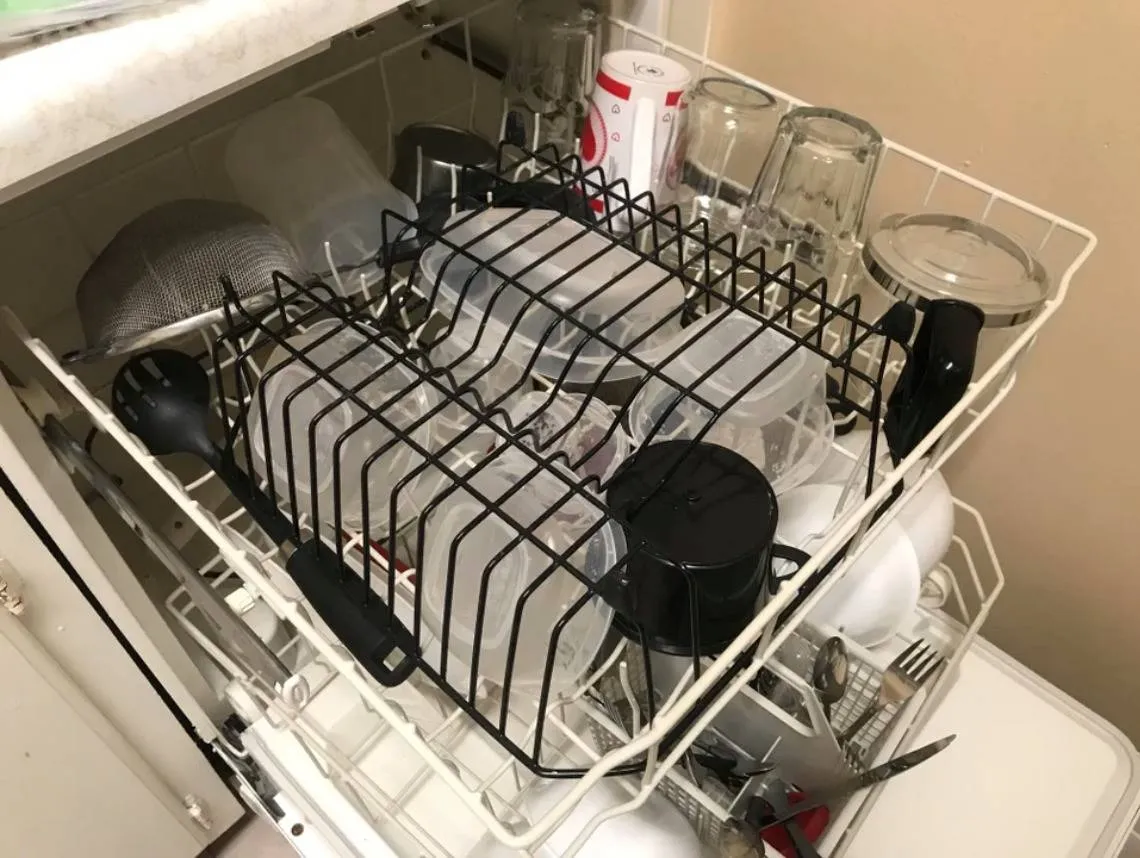 You have a dish rack beside your sink, but let's be honest: you really only use the dishwasher.
Place the dish rack over the Tupperware containers in your dishwasher to keep them from flipping over and filling with water.
The Correct Way To Prepare Queso Dip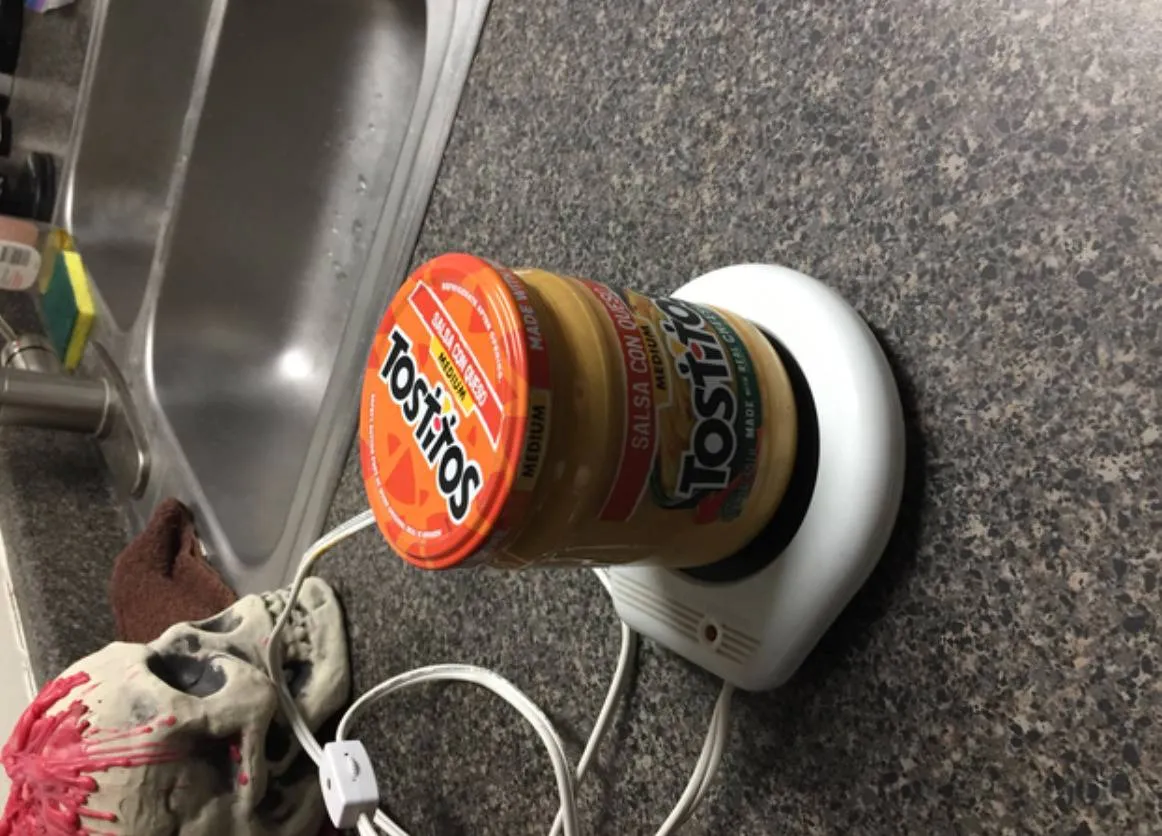 Rather than trying to scoop and melt the queso dip in the microwave, you'll get a much more consistent texture and heating distribution using a small candle warmer plate instead.
There's usually a clever second use for just about everything.