Cashing In On Church: The Richest Mega Pastors In America
Although much of a church's revenue goes to helping others, that isn't always the case. The rise of evangelism has spawned an upsurge in the number of mega-churches, which can attract hundreds of thousands of supporters around the world. As a result, the pastors of these churches commonly make quite a pretty penny themselves. Read on to learn about the richest mega-pastors around and how they earned their massive fortunes.
Charles E. Blake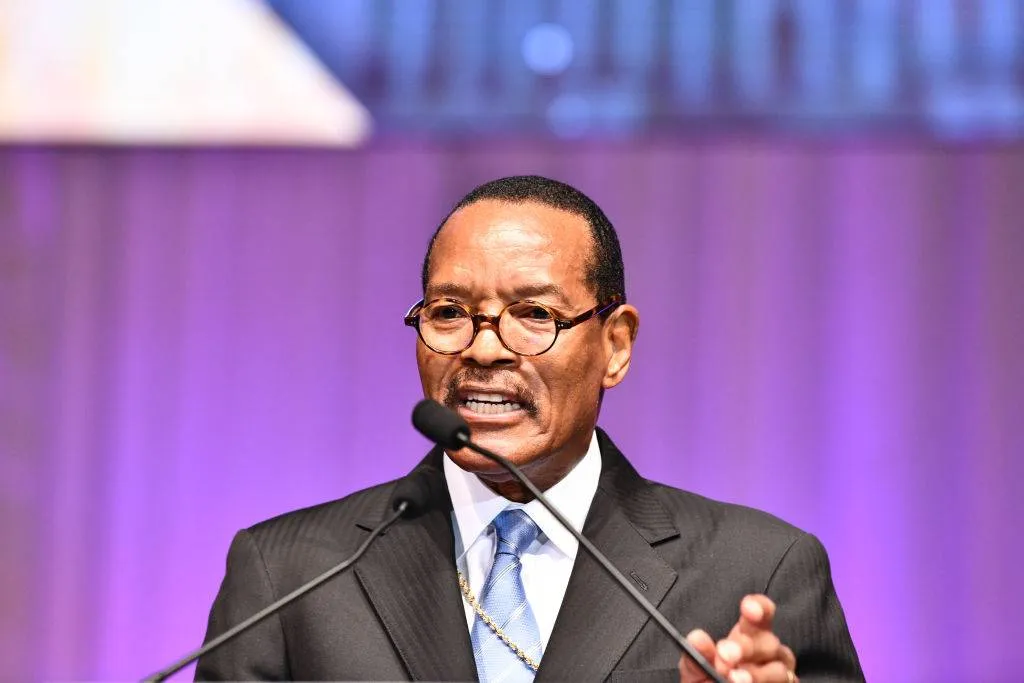 Charles Edward Blake Sr. is the current Presiding Bishop of the six-million-member Church of God in Christ, Inc. Blake, who resides in a 10,000-square foot mansion, supposedly nets $227,750 per year for his work with the Church (according to HuffPo).
He earns this massive salary from the help of 25,000 members and 50,000 online weekly participants. Blake was named one of the 15 "Greatest Preachers in America" by Ebony magazine in 1982.
Franklin Graham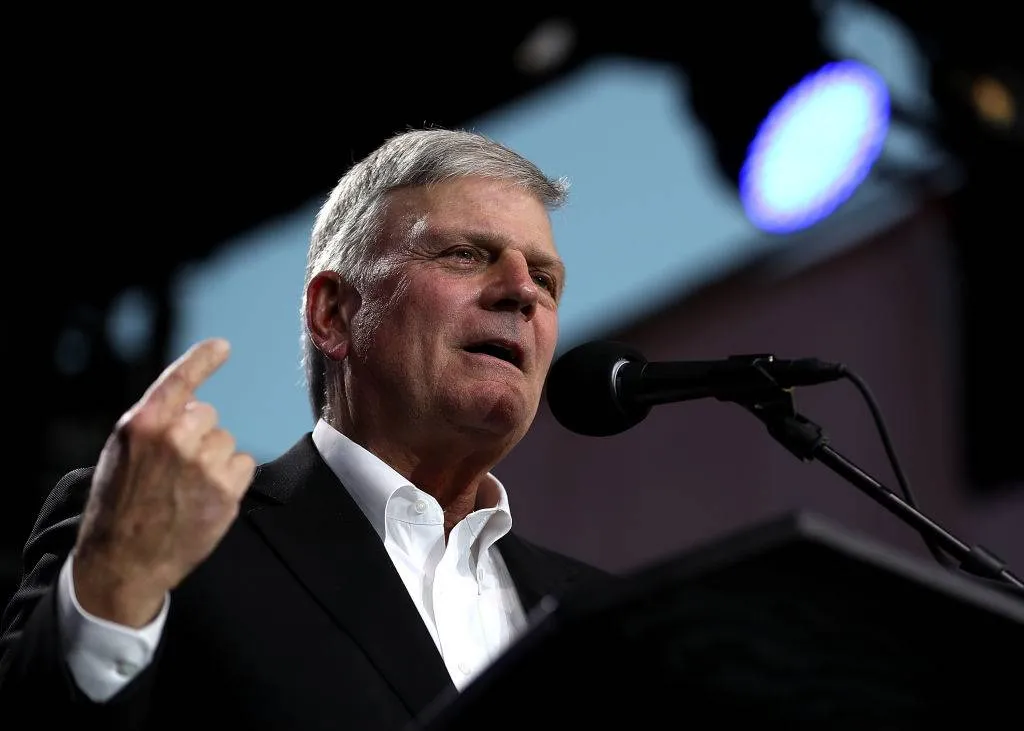 A name that's seen in the news quite frequently is William Franklin Graham III. The son of the famous pastor Billy Graham, he currently president and CEO of the Billy Graham Evangelistic Association (BGEA) and of Samaritan's Purse.
A controversial figure, Graham is outspoken about several social issues such as same-sex marriage and conversion theory. He's worth an estimated $10 million and is said to receive an annual salary of $622,252 from Samaritan's Purse.
Bill Moyers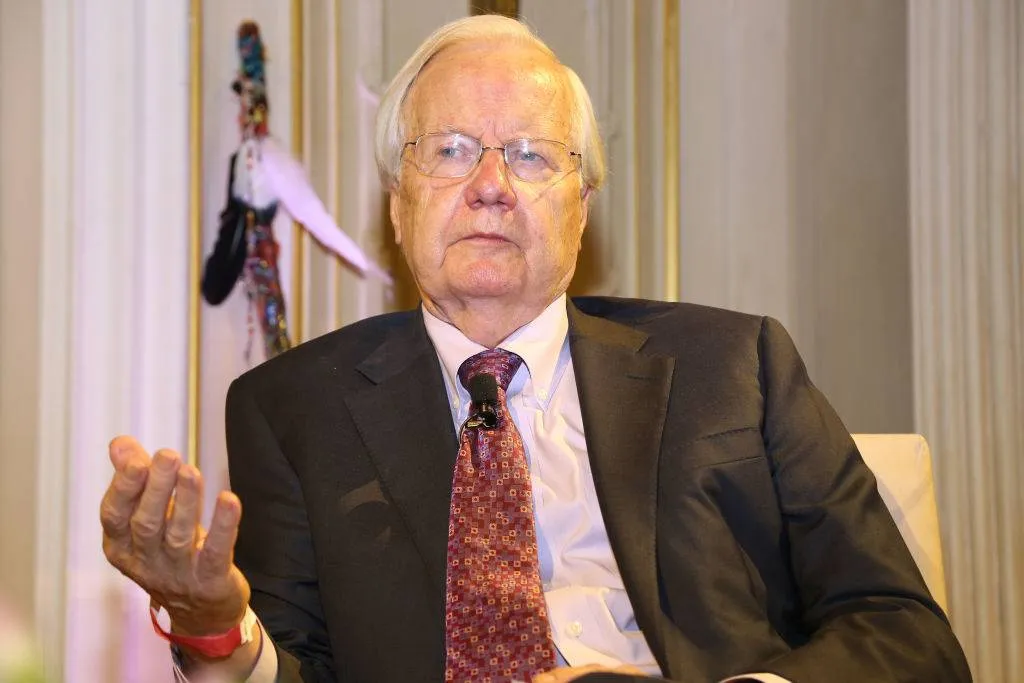 As a young man, Bill Moyers started working as a journalist with the United States Senate. Lyndon B. Johnson developed a liking for him, and as a result, Moyer gained employment at a local radio and television station owned by Johnson's wife once he had graduated from the University of Texas.
He eventually decided to pursue a Master of Divinity after hosting a show on PBS for several years. In 1959, he was ordained a Baptist minister. Moyers also served as the 13th White House Press Secretary under Johnson from 1965 to 1967. He's said to have made at least $20,000,000 from public broadcasting during his career, but refuses to officially disclose his income. His net worth is not known.
Joel Osteen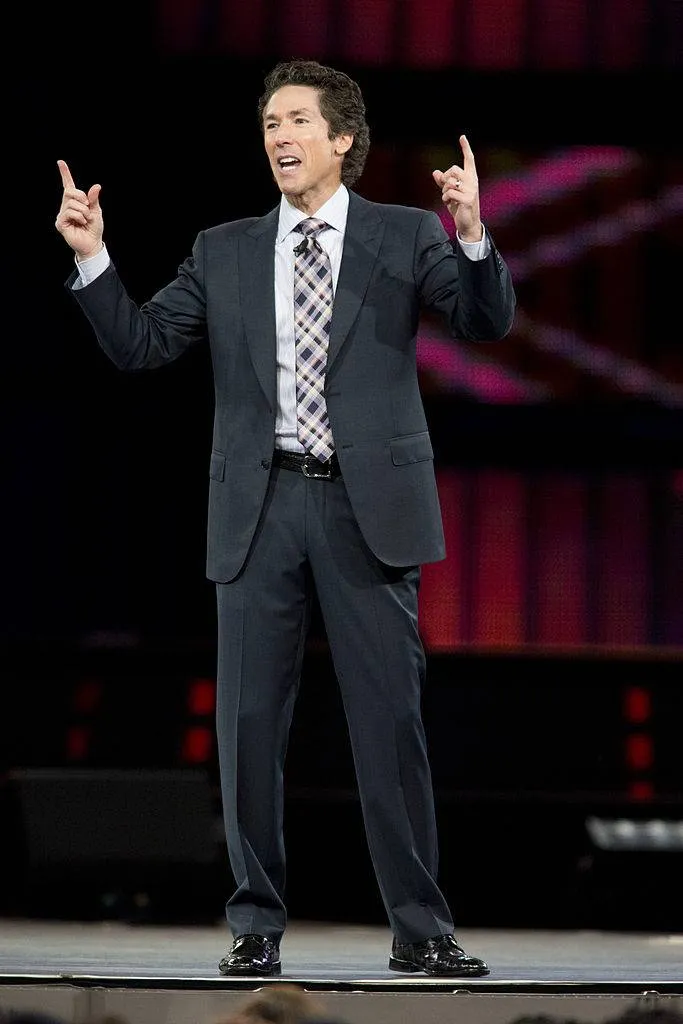 Joel Osteen is one of the wealthiest and most well-known mega-pastors in the world. He's the pastor of Lakewood Church in Houston, with services broadcast to 100 countries worldwide.
Many people were dismayed at Osteen's response to the devastation that Hurricane Harvey brought to Houston in 2017. The pastor tweeted that he was praying for all those affected. But rather than offering shelter in his 16,000-seat church, he kept the doors locked and was even caught in a lie when he claimed the church was flooded. As of 2022, his net worth is $110 million.
Richard Rossi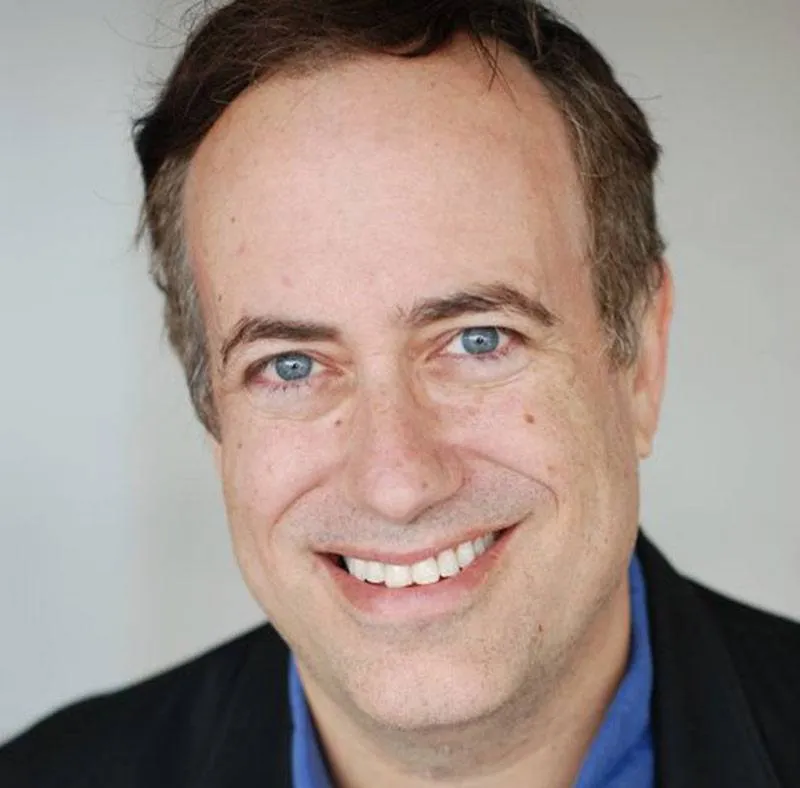 Richard Rossi is a healing evangelist, musician, novelist, filmmaker, actor, painter, and poet. Some sites report Richard Rossi's net worth to be over $1,000,000, a number that has not been verified. Rossi and his wife Sherrie founded "The Fellowship" in Pittsburgh. The couple went through a scary ordeal in 1994, when Sherrie was discovered covered in blood. Rossi was later convicted of second-degree aggravated assault and enrolled in a recovery program that he still follows.
The Rossis relocated to Los Angeles in 1997 and founded Eternal Grace, a church movement targeted to celebrities who have difficulty attending public services due to paparazzi. ABC has called Rossi the "Pastor to the Stars."
Paul Cain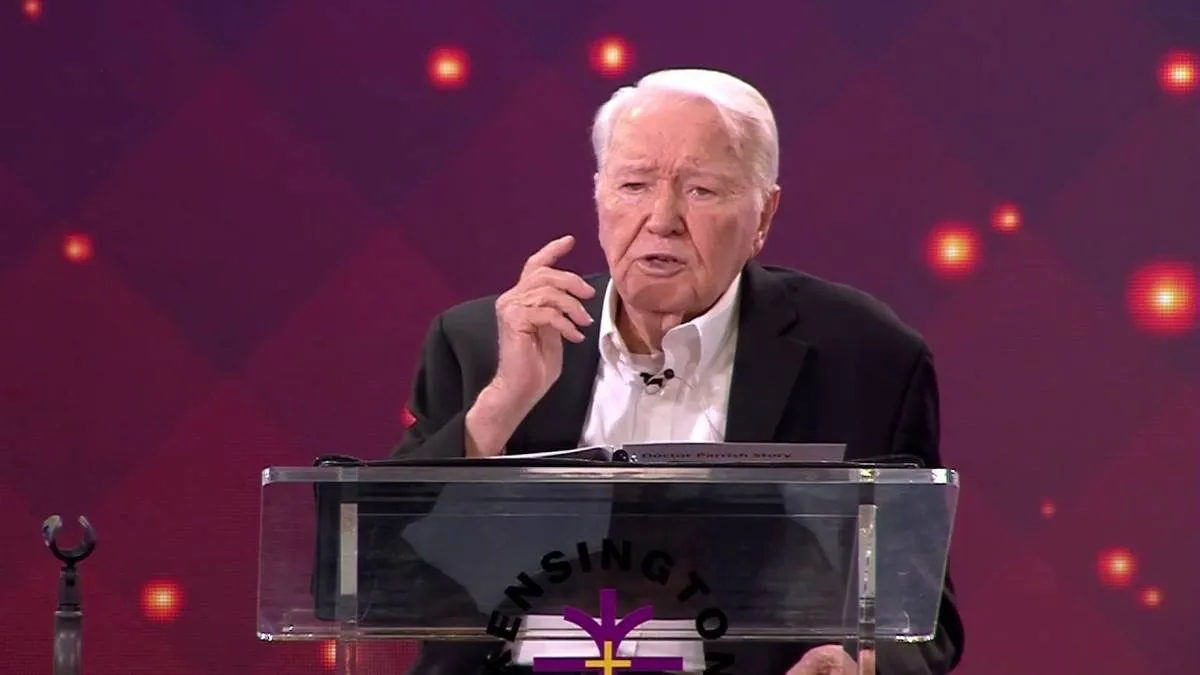 Paul Cain took the pulpit with the Voice of Healing Revival in Europe during the late 1940s when he was just 18 years old! In the late 1950s, he disappeared from the public eye after he became disgusted with corruption in the movement he cared about.
He returned to the public eye as a CIA consultant. After a series of claims by fellow ministers, Cain announced his homosexuality publicly in 2005. Before passing away, he was said to be worth about $1 million.
Jesse Duplantis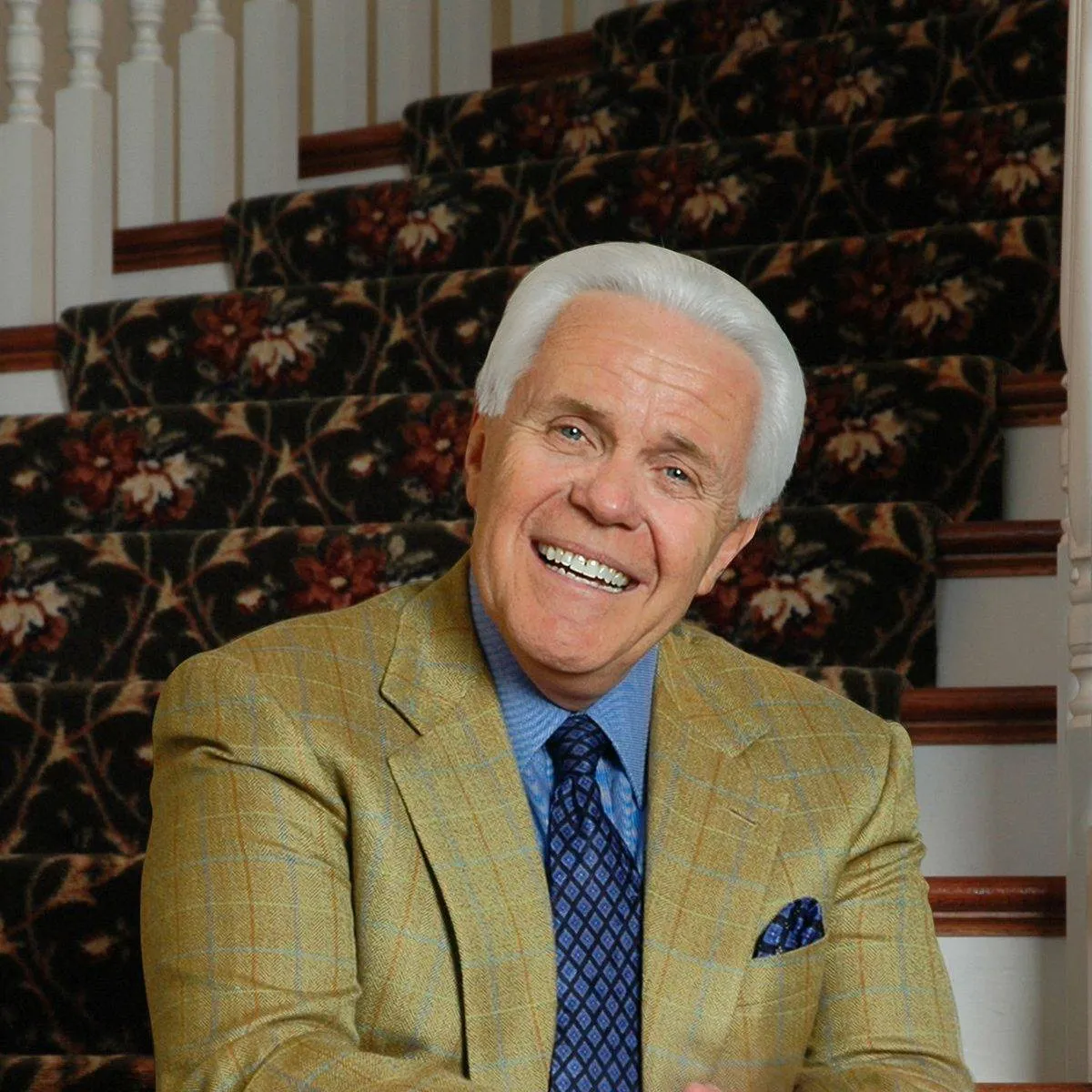 Jesse Duplantis, based in the state of Lousiana, gave his first sermon in 1976. Ever since then, he's been a full-time evangelistic minister. And today, he is a televangelist.
With thousands of members and supporters behind him, Duplantis has been vocal about wanting more money. In fact, he's even asked his viewers to help him replace his private jet, a Dassault Falcon 50, with a $54 million Dassault Falcon 7X. Wow!
Jimmy Swaggart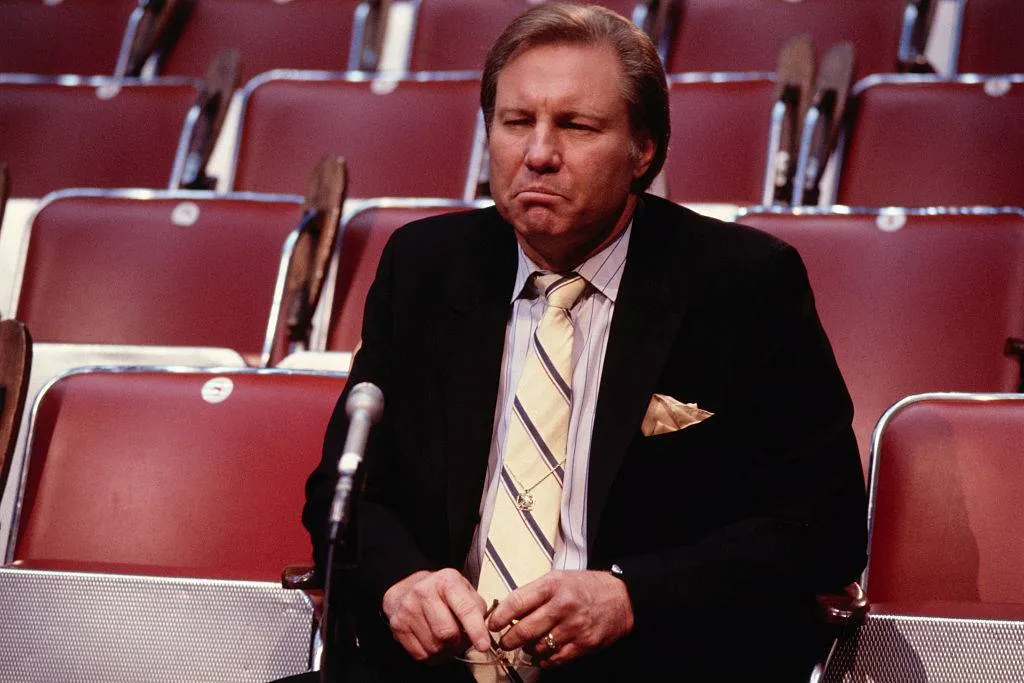 One of the most popular pastors of all time, Swaggart was ordained in the 1950s and eventually launched his own AM radio network before turning his attention to TV. His weekend telecast was aired on more than 200 networks! Swaggart fell out of public favor 1980s and 1990s when he was faced with multiple scandals. He later admitted to these transgressions in an infamous "I have sinned" speech.
Swaggart regained some of his followers and his ministry reportedly made over $150 million a year in the 1980s.
Charles Stanley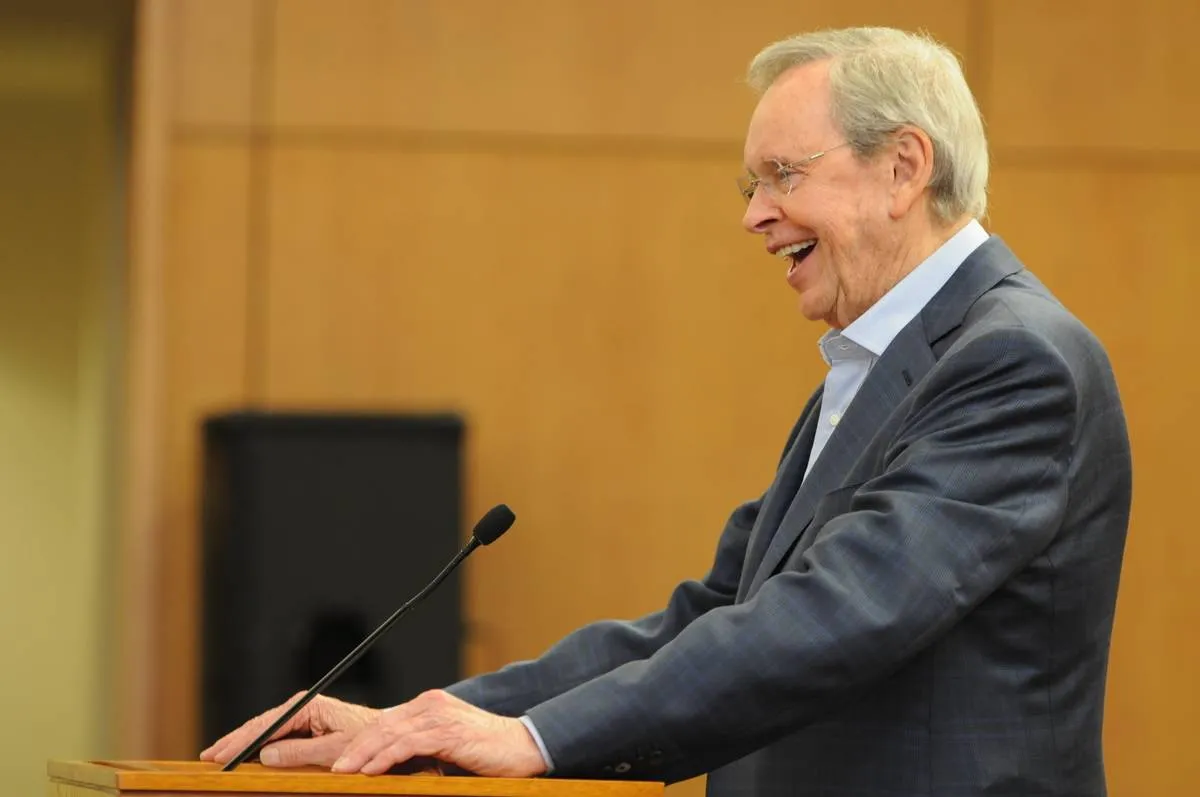 Charles Stanley started work as a minister in Virginia when he was just 14 years old. Following this, he received multiple theology and divinity degrees before becoming pastor of the First Baptist Church in Atlanta, Georgia. Stanley started "The Chapel Hour" TV program in 1972. In 1978, his program was syndicated across the country by the Christian Broadcasting Network.
Stanley eventually started In Touch Ministries, which led to a syndicated radio broadcast that took his message worldwide. Today, "In Touch with Dr. Charles Stanley" is translated across hundreds of radio and television networks in over 100 languages. His ministries have earned approximately $73,000,000 a year, according to estimates.
Leroy Jenkins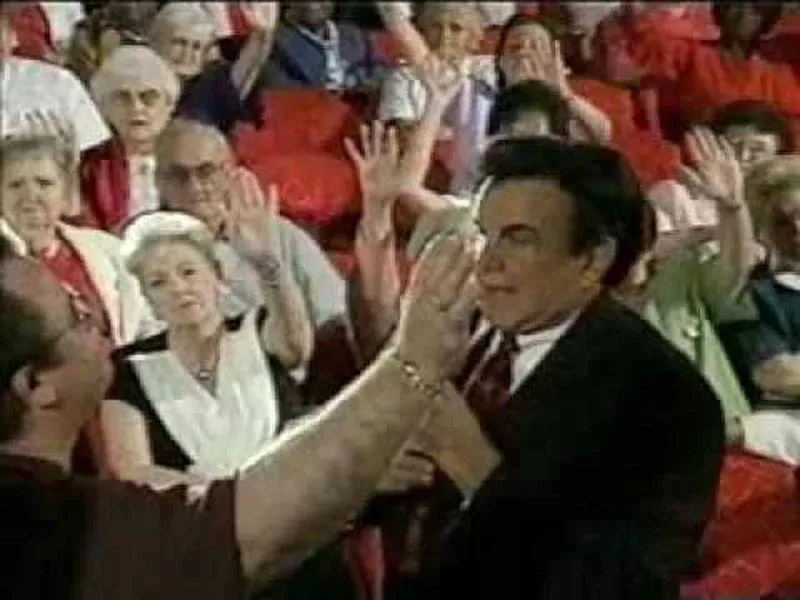 Born into a religious family in South Carolina in 1934, Leroy Jenkins declared himself to be a born-again Christian after being convicted of plotting arson in the late 1970s.
He was released from prison after serving 12 years behind bars. In 2001, he married a 77-year-old lottery winner whose own husband had died shortly before their wedding. Jenkins was accused of trying to gain access to the money for personal gain and the marriage was annulled. Jenkins grew a fortune worth $4 million doing his ministry work, and died from complications of pneumonia on June 21, 2017.
Ravi Zacharias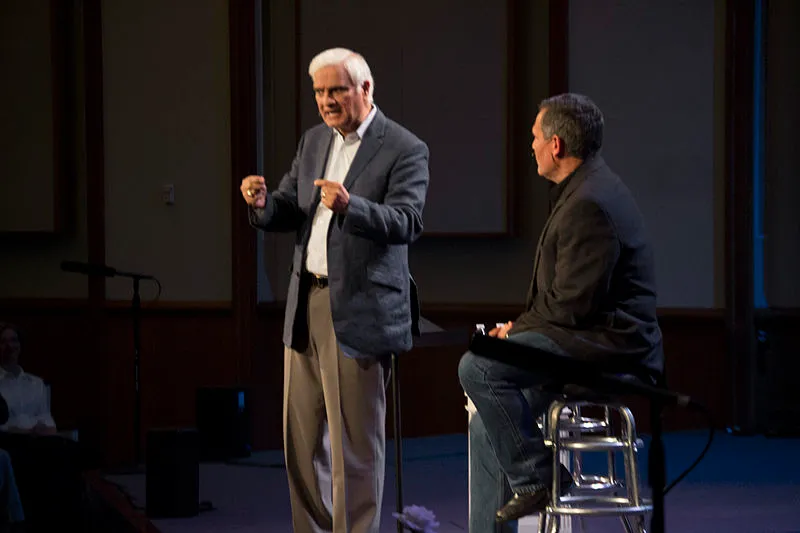 Zacharias became a Christian at 17, after attempting to take his own life. While recovering, he was given a Bible that changed his future. He went on to form an international ministry and was heard around the world on his radio programs "Let My People Think" and "Just Thinking."
Zacharias passed away in May of 2020, just weeks after announcing that he had an aggressive form of cancer. His net worth was estimated at $7.5 million.
R.C. Sproul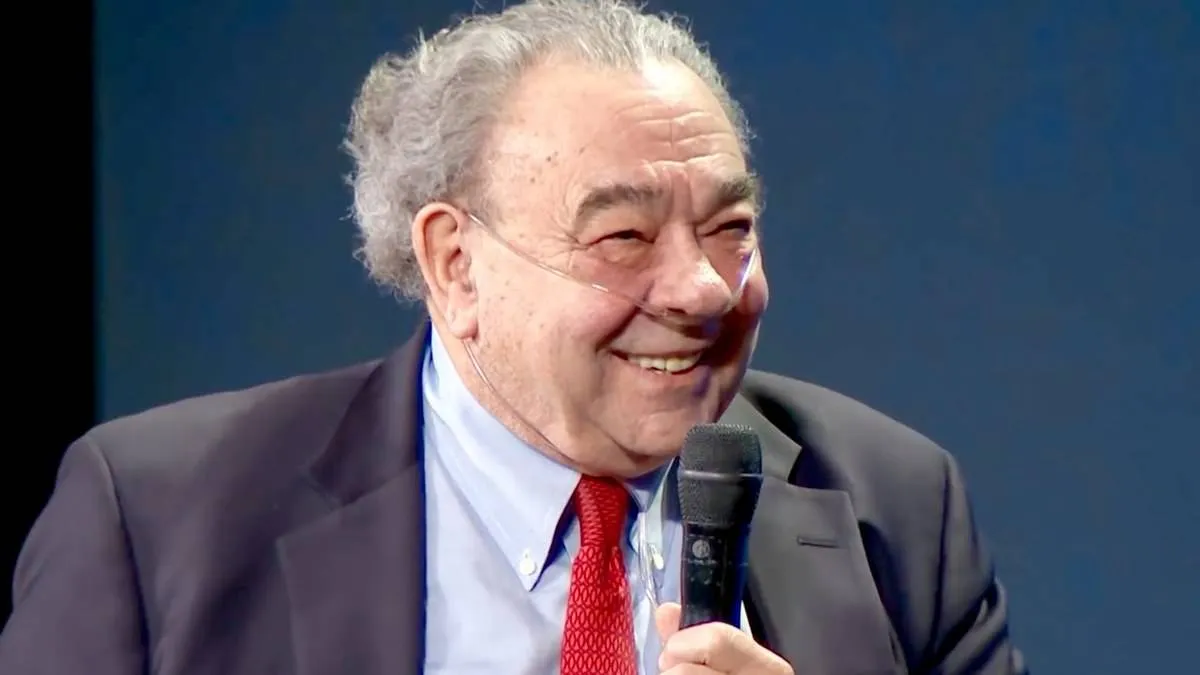 Pittsburgh born and raised, Dr. Robert Charles Sproul was the founder and chairman of Ligonier Ministries. The church was established in 1970 and was started as a college and seminary for students. It was soon built into a nationally recognized program hosting theological conferences with renowned speakers from around the world. Sproul founded the internationally broadcasted Sirius XM radio program "Renewing Your Mind."
One conservative estimate put Sproul's net worth at $2 million. He died in December of 2017, at the age of 78.
Janice Crouch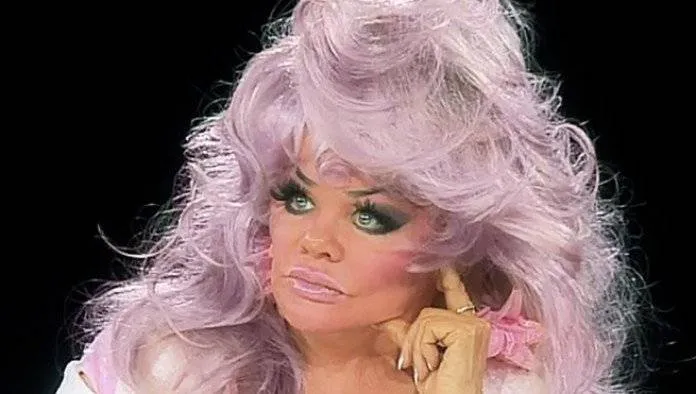 Janice Crouch was the daughter of a Georgia pastor. She met and married Paul Crouch (pictured) in 1957 and joined her husband in the ministry. They teamed up with Jim and Tammy Faye Bakker to establish the Trinity Broadcasting Network, which eventually became the largest Christian television network in the country.
According to her granddaughter, Crouch was spending money from the organization on private jets, homes, and expensive wigs. Janice Crouch died of a stroke in 2016, at the age of 78. Her fortune at the time of her death was $50 million. Crouch's son Matthew now has control over Trinity's assets, which according to a recent tax return are now worth more than $1 billion.
N.T. Wright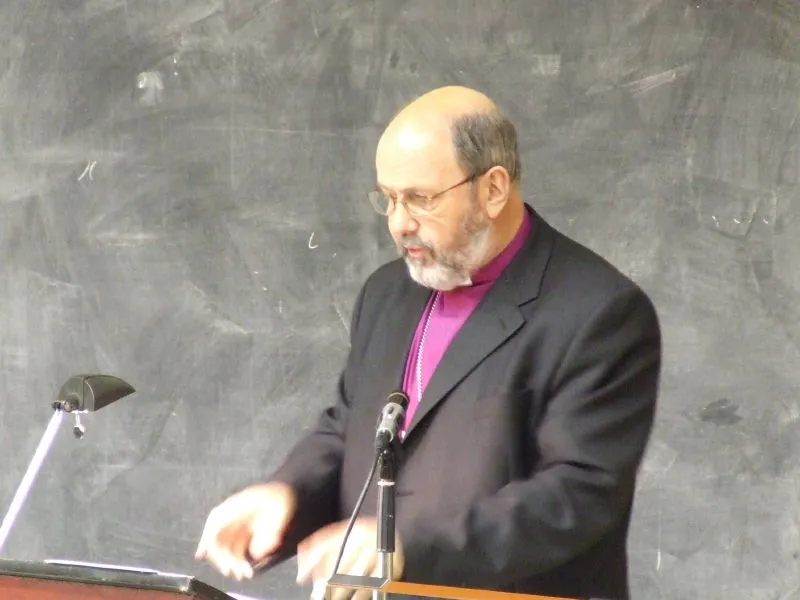 Although he stepped down as Bishop of Durham in 2010, Nicholas Thomas Wright had amassed an impressive $2.5 million fortune. The British New Testament scholar traveled throughout Great Britain in his early career and has written more than 70 books.
Wright is a good example of how to make a fortune after being a mega pastor: book deals, radio shows, and TV contracts are a way to do it right.
Kirbyjon Caldwell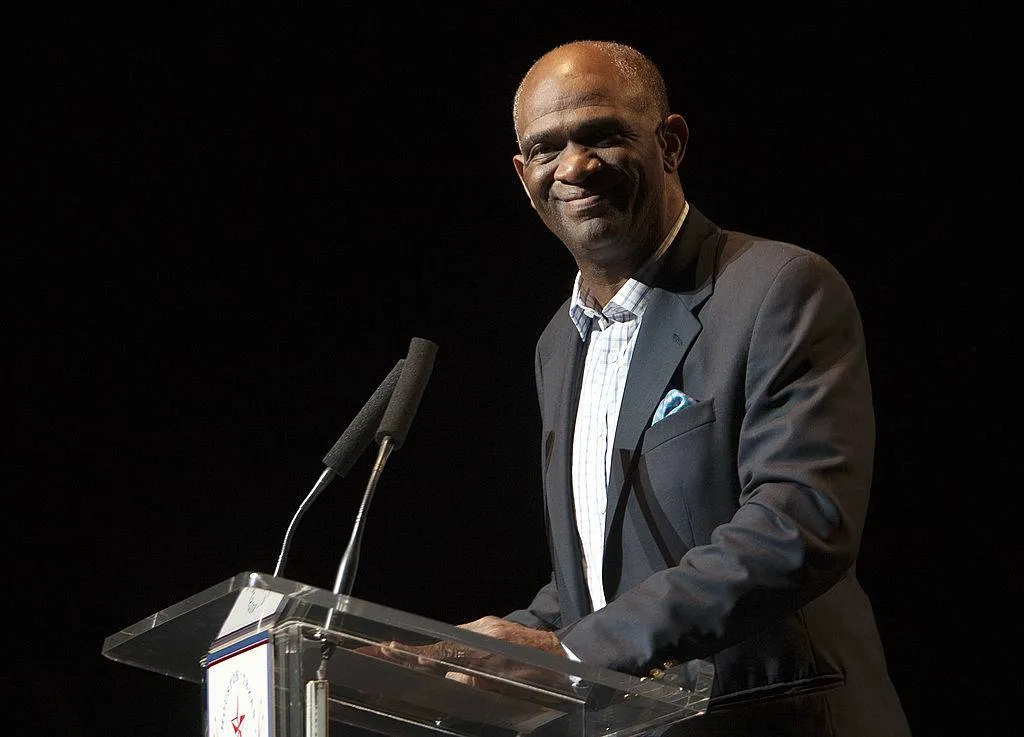 Pastor Kirbyjon Caldwell was recently accused of selling $3.5 million in Chinese bonds, and on March 17, 2020, he pleaded guilty to federal fraud and wire charges as a result. Caldwell and business partner, Gregory Smith, allegedly told investors that the worthless Chinese bonds would return on their investment if they, "remain faithful and that they would receive their money."
Caldwell is pastor of a 14,000-member megachurch in Houston, Texas. One estimate puts his net worth around $10 million.
Jack Van Impe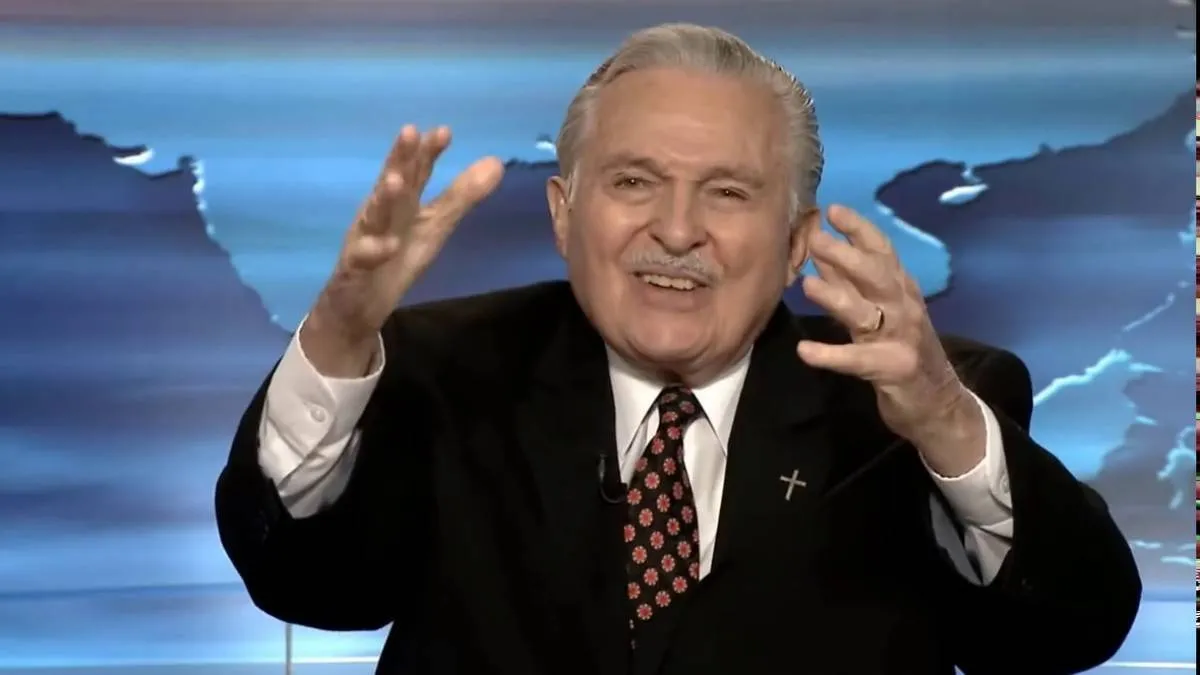 Jack Leo Van Impe, nicknamed the "Walking Bible," graduated from the Detroit Bible Institute in 1952. Van Impe started his career as an evangelist on the Billy Graham Crusades. In 1954. he married Rexella Mae Shelton and they joined forces to start Jack Van Impe Ministries. Rexella served as his co-host of the television series, Jack Van Impe Presents.
Van Impe passed away in January of 2020, at the age of 88. His foundation has an estimated yearly revenue of about $2.5 million.
Clifton Davis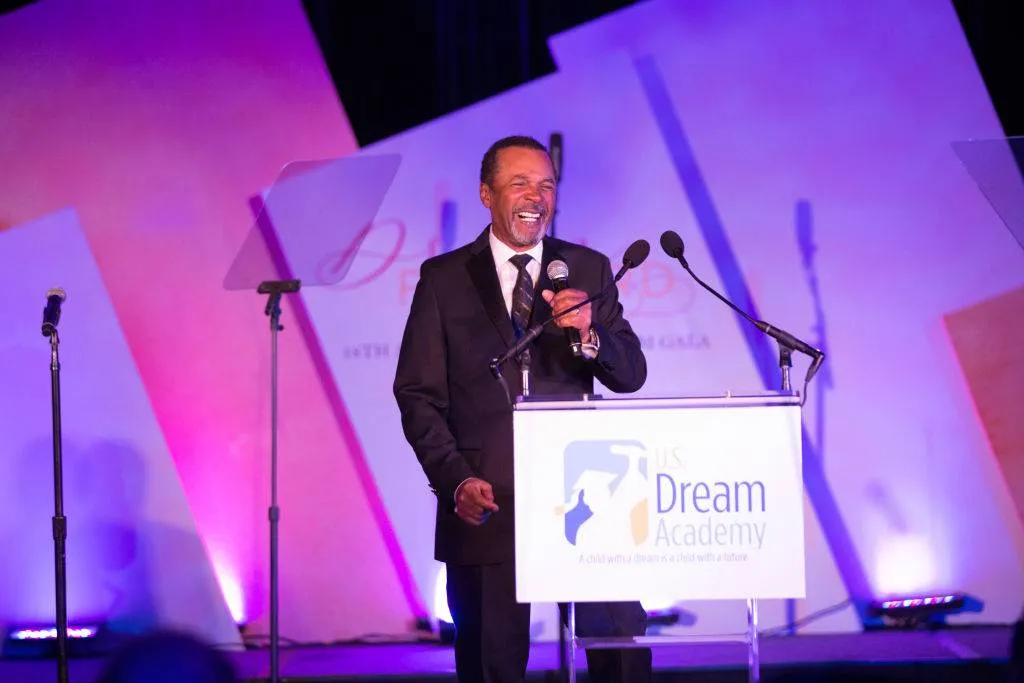 Clifton Davis might be better known for his time as a songwriter, singer, and actor, than as a minister. He even penned some hit tunes for the Jackson 5, like "Never Can Say Goodbye" and "Lookin' Through the Windows."
Davis, born in 1945, studied theology at Andrews University. There, he earned his Master of Divinity and became ordained in 1987. As the host of Gospel Superfest, he's easily recognizable on the Trinity Broadcasting Network. Davis also played Ephraim Ware on the TV drama Madam Secretary! He's estimated to be worth $3.
Ernie Fletcher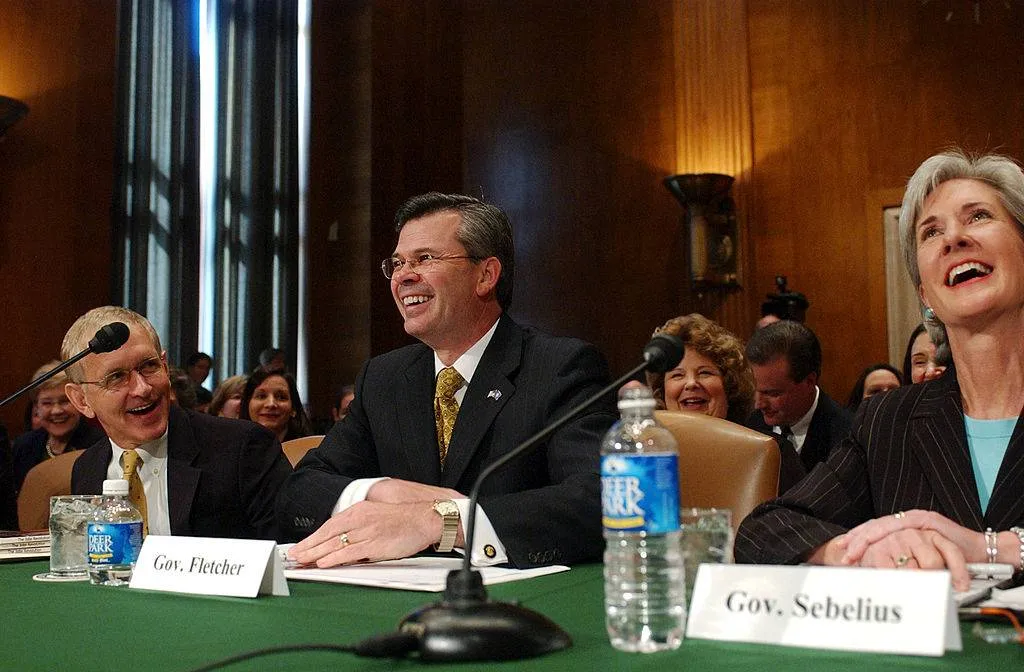 Ernie Fletcher, born in 1952, has played the roles of politician, preacher, and physician. He started his career with the United States Air Force, then later earned a medical degree and opened a practice. He also became a lay Baptist minister.
Despite many years spent in the ministry, Fletcher amassed most of his rumored $3 million net worth with his work in politics. YouBrite reports his net worth as high as $16.7 million, which is an unconfirmed amount.
Reinhard Bonnke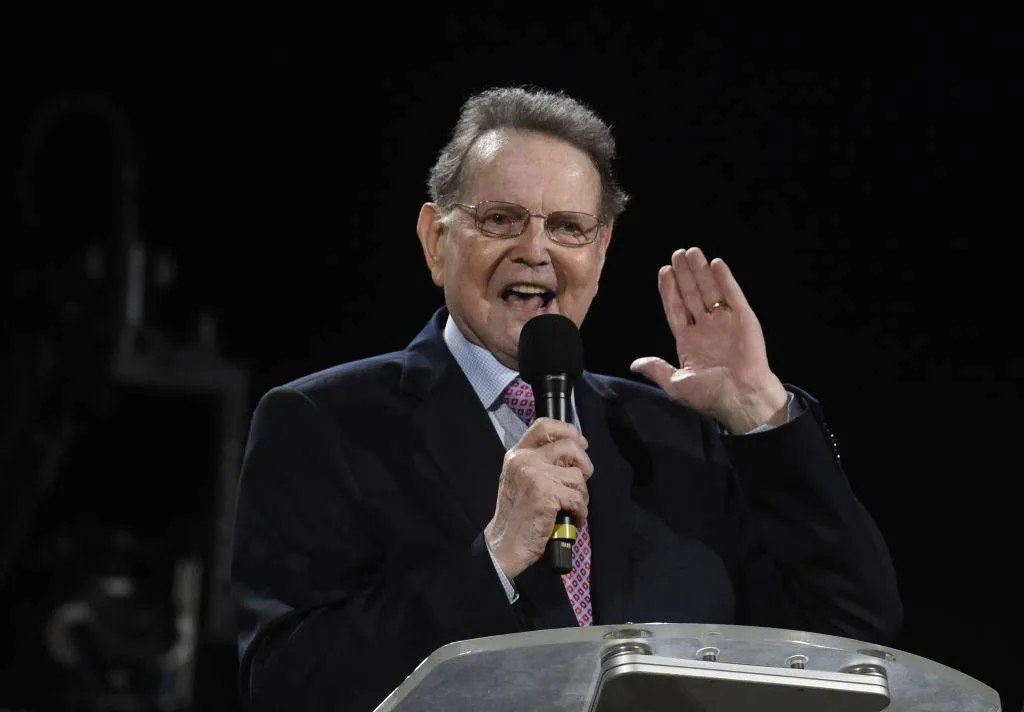 German-born Reinhard Willi Gottfried Bonnke was best known for his various missions across Africa. He felt his calling by 10 years old and completed his preaching degree at Bible College in Wales before pastoring in Germany for seven years. He went on his first African mission, with his wife and one-year-old son in 1967.
He started with only a few dozen followers, but Bonnke's popularity spread across Africa, and he was soon packing venues with more than 100,000 people at a time. A successful autobiography helped increased his net worth to an estimated $4 million. Religious Tolerance reported his annual salary as roughly $162,000. Bonnke died in December of 2019.
Tony Campolo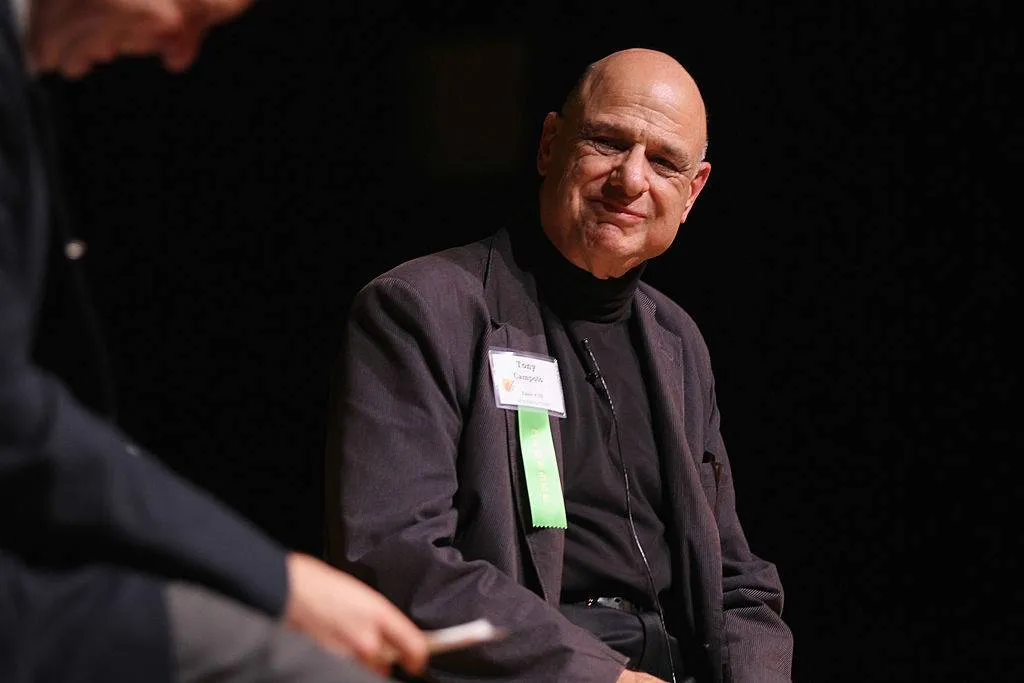 Tony Campolo, the former spiritual adviser to President Bill Clinton, is an ordained Baptist minister and evangelist who is closely tied to the Democratic Party. He was the spiritual advisor to U.S. President Bill Clinton.
He has been a guest on television shows such as The Charlie Rose Show, Larry King Live, Crossfire, Politically Incorrect, The Colbert Report, Nightline, and The Hour. Some have estimated Campolo's net worth to be around $4 million.
John MacArthur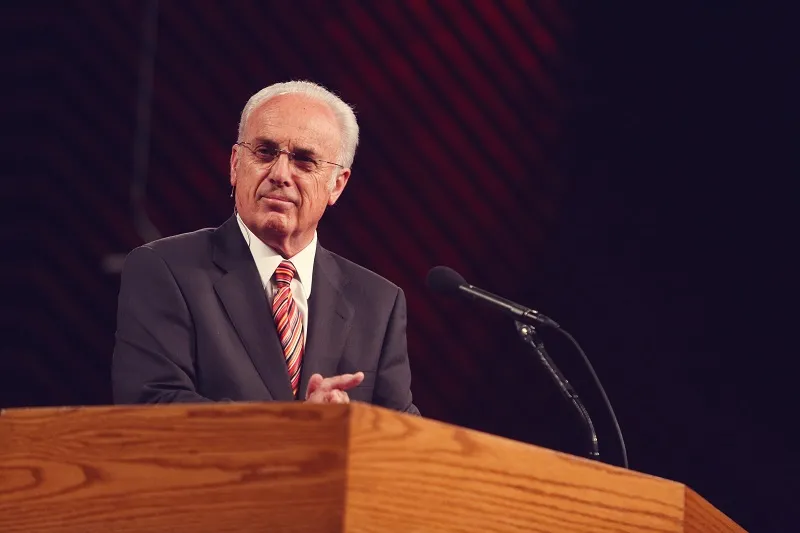 John MacArthur has a long career as a Christian pastor that began when he was ordained in the 1960s. Over the years, his teachings grew in popularity and he began a radio broadcast called "Grace to You."
Not only has MacArthur shared his views over the radio but his MacArthur Study Bible sold more than 1 million copies and he was a frequent guest on Larry King Live. MacArthur brings in an annual salary of $160,000.
Billy Graham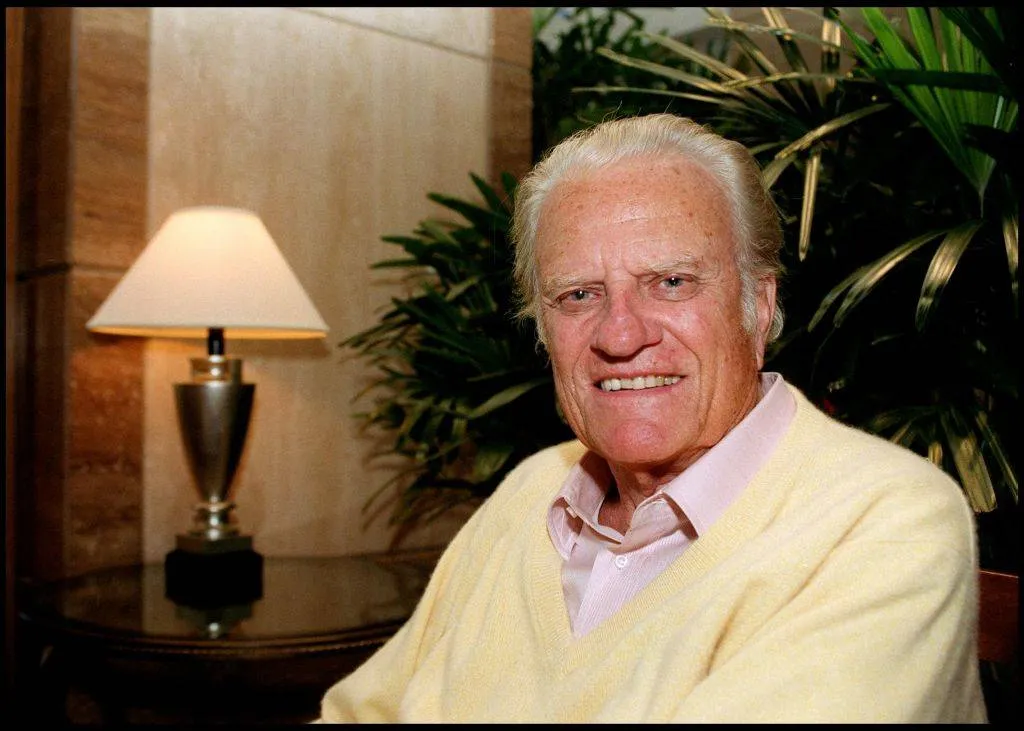 Billy Graham is one of the most famous mega pastors in American history. He began his ministry career in the '50s and served as a spiritual adviser to every president from Truman to Obama.
His televangelist career has spanned six decades and has preached to audiences of over 210 million people from 185 countries. With a resume like that, it's no surprise that in 2018 when he passed, he left a net worth of nearly $25 million.
Kay Arthur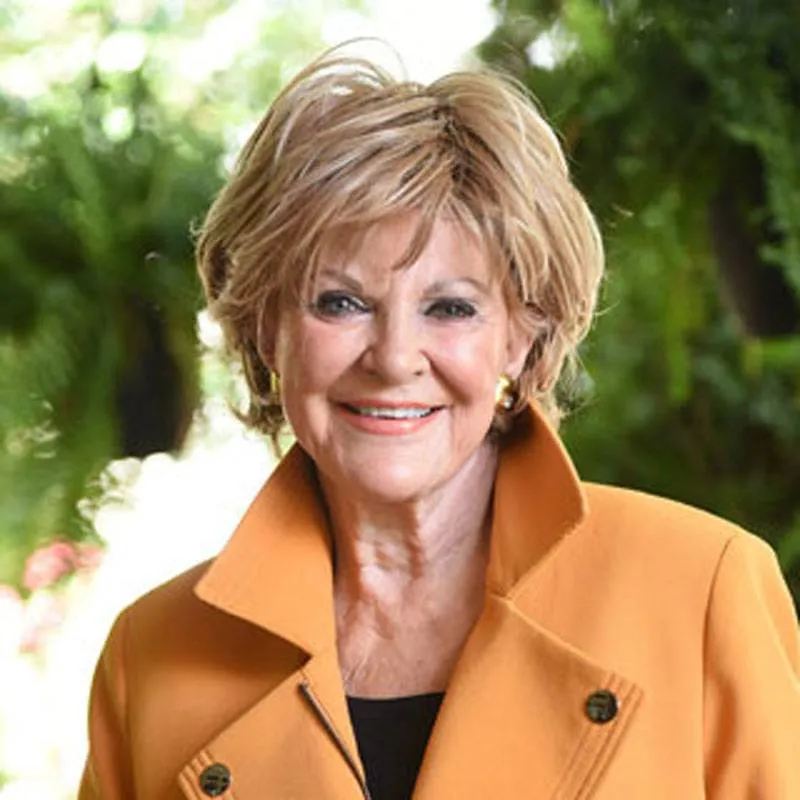 Kay Arthur turned to faith during a difficult time in her life. After she and her first husband, Frank Thomas Goetz, Jr., divorced, he took his own life. Kay did not cope well but eventually met her second husband, Jack Arthur. They were married on December 16, 1965.
Together, she and Arthur founded Precept Ministries International. Arthur has published more than 100 books and Bible studies, and she is reportedly worth $5 million.
Al Sharpton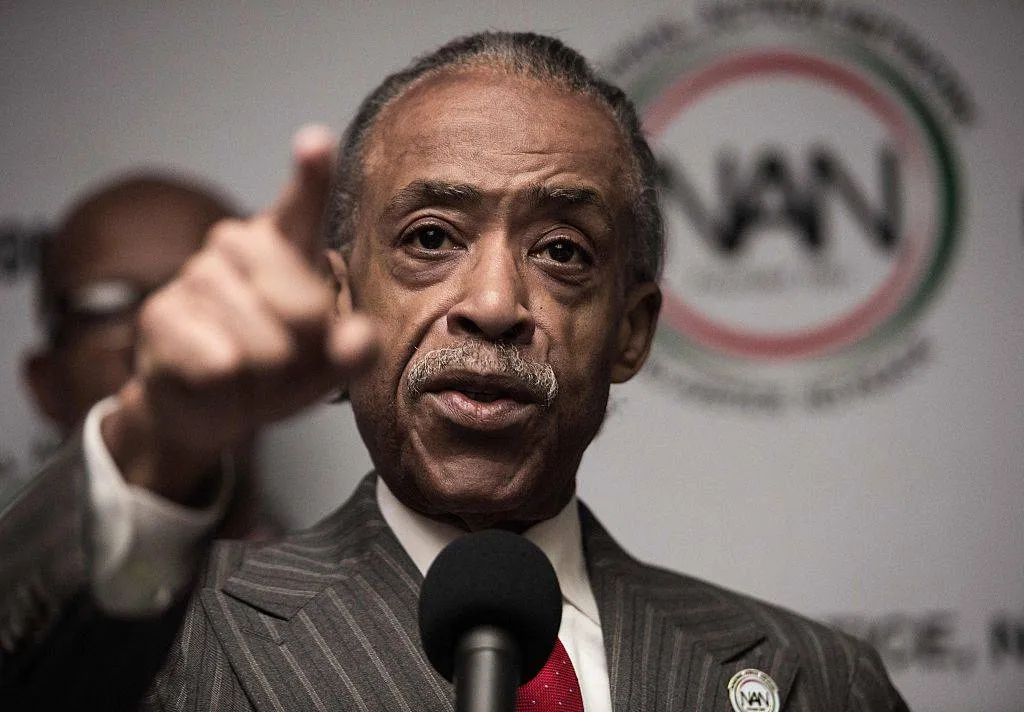 Al Sharpton is one of the most prolific and controversial mega pastors from the last century. A Baptist minister, Sharpton was originally ordained Pentecostal. In the late 1980s, he became Baptists and was re-baptized.
Sharpton is best known outside his religious work as a civil rights activist. He has also actively campaigned against Atheists and even publically debated Christopher Hitchens. Despite all he's done, his net worth is only about $500,000.
Joseph Prince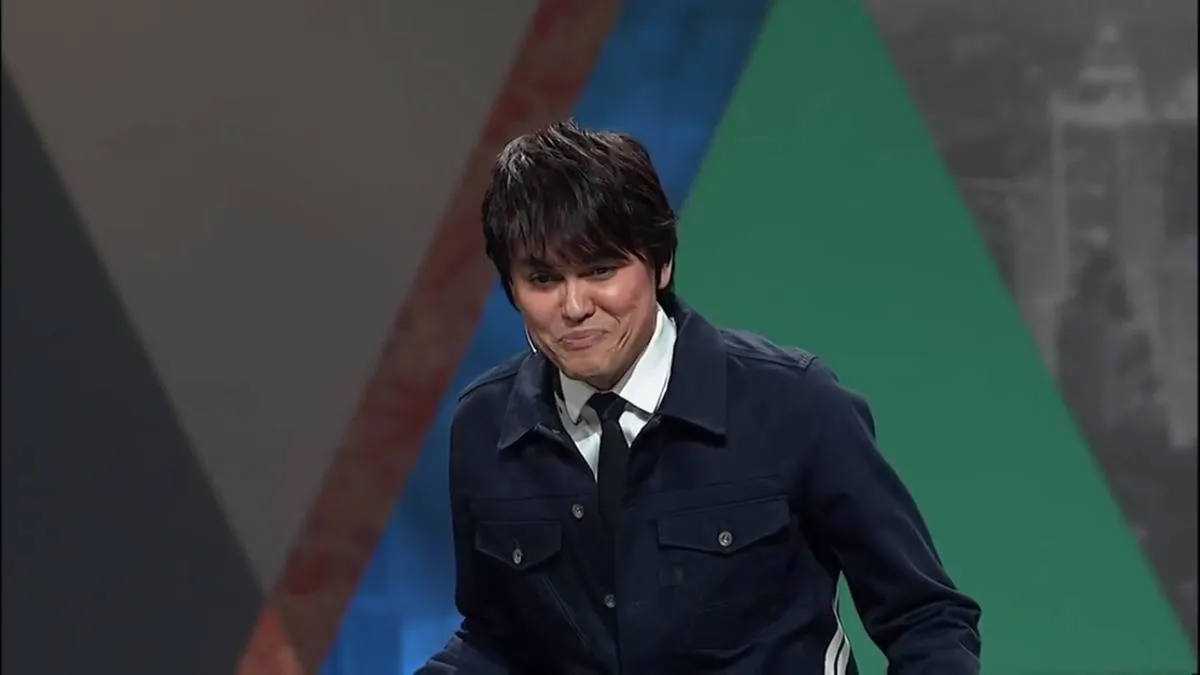 Joseph Prince is the son of a Sikh priest and grew up in Perak, Malaysia. He co-founded and is a Senior Pastor at one of Asia's biggest churches, the New Creation Church. Before becoming Senior Pastor he served as an IT consultant.
Prince has a television program and has authored books, CDs, and DVDs. He preaches in countries around the world. The church has an estimated annual income of $44.7 million.
Chris Okotie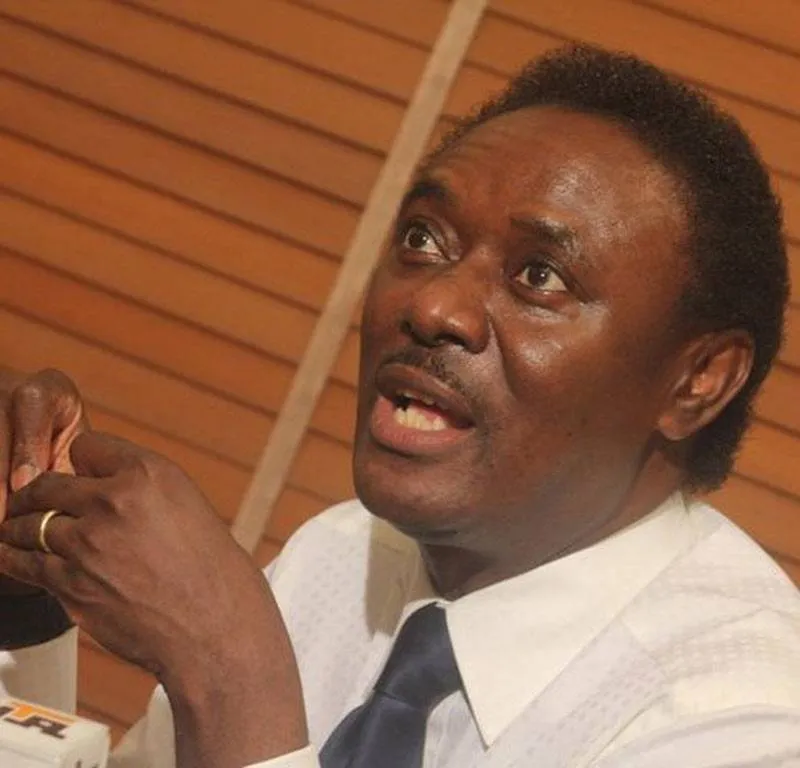 Nigerian televangelist Okotie is the pastor of the Household of God Church (HGC) International Ministries, which he established. The church hosts an annual charity event called The GRACE Program/ Karis Award, which recognizes and financially reward Nigerian citizens.
Okotie has published 17 books and various articles. He's said to have a net worth of $7.5 million. He has been married twice, with his most recent marital separation being announced in 2012.
Peter Popoff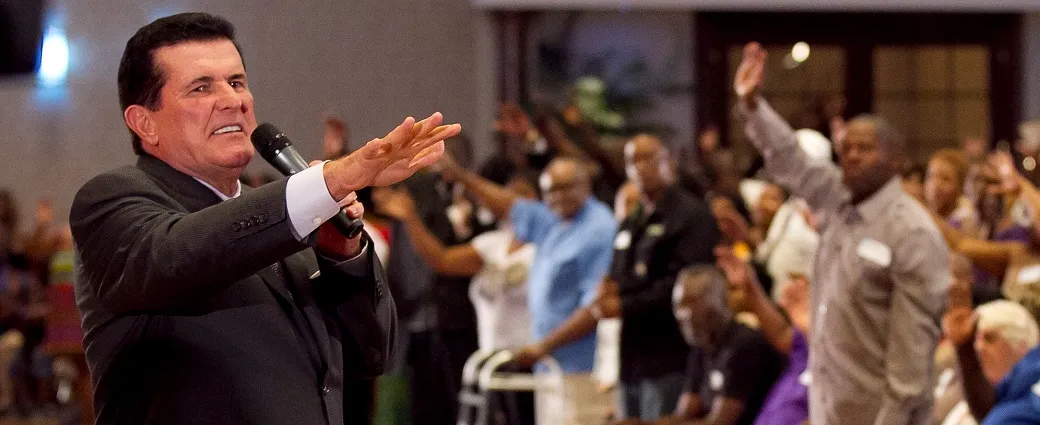 One of the most notorious televangelists and conmen of the past few decades is Peter Popoff. In the 1970s, Popoff became a televangelist who was broadcast from coast to coast. Unfortunately for him, in 1986 he was exposed to using an earpiece so he could hear his wife feed him information about audience members.
The scandal made him bankrupt but in the '90s he staged a comeback by selling "Miracle Spring Water." Since he made his ministry a religious organization, it's tax-free and doesn't have to divulge its gains publicly. He is rumored to still have a net worth of $10 million.
Kirk Cameron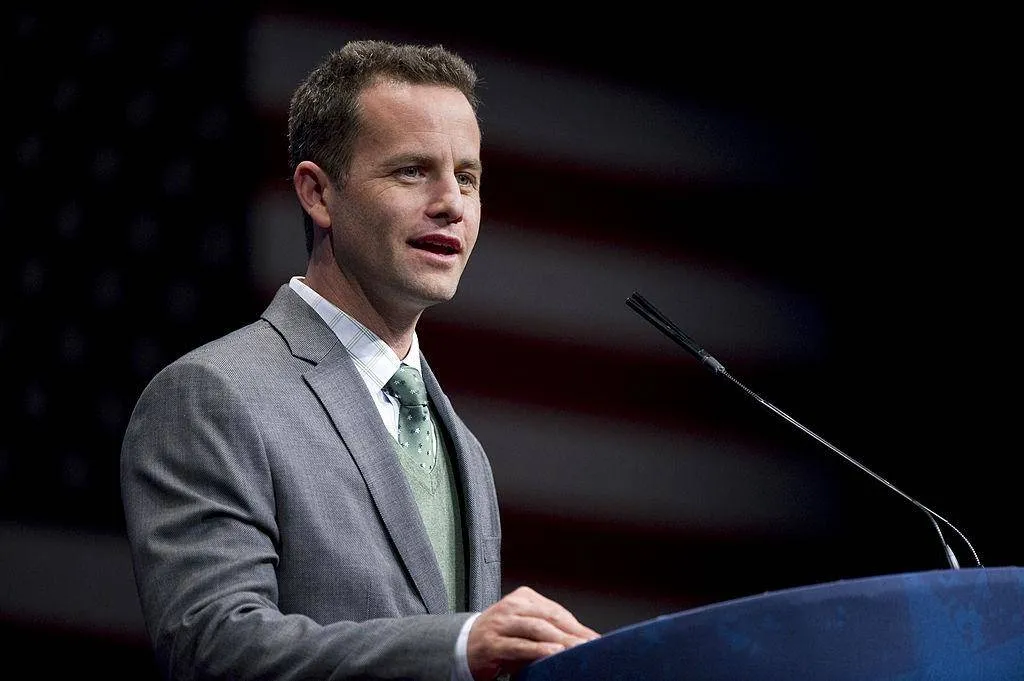 Any teenage girl who grew up in the '80s would recognize Kirk Cameron from the sitcom Growing Pains. Cameron was an Athiest in his teenage years until he turned 17 when he became a born-again Christian.
After the show ended he appeared in a few other projects before leaving Hollywood and starting The Way of the Master ministry. The ministry also has a television show that broadcasts his message. He is estimated to have a net worth of $22 million.
Jesse Jackson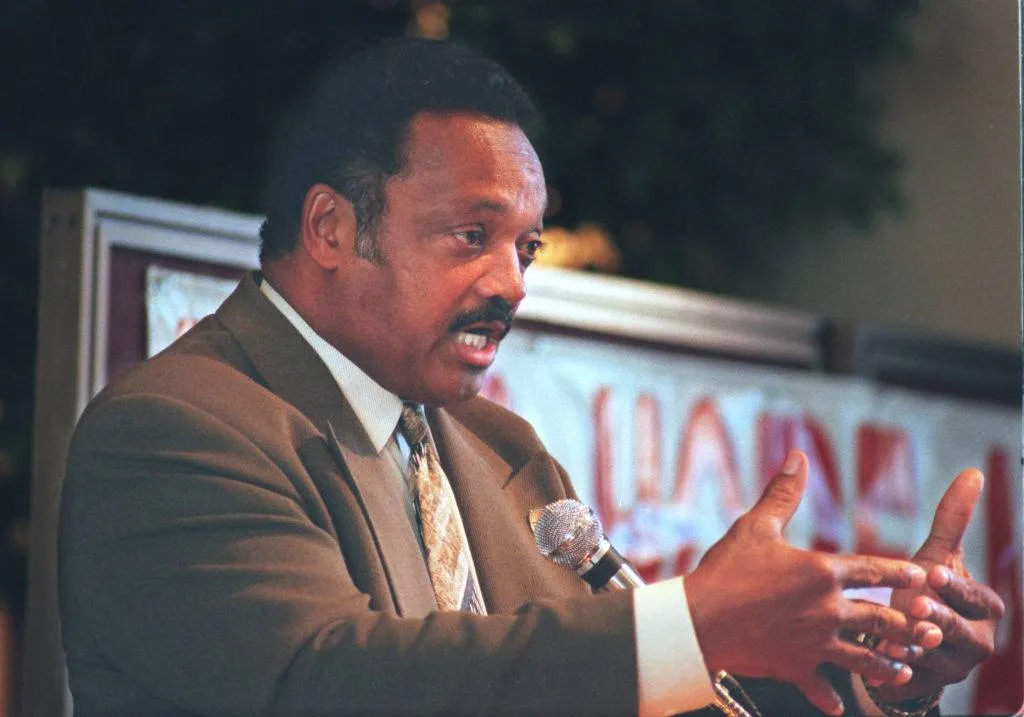 Born in Greenville, South Carolina, Jesse Jackson is a polarizing pastor and civil rights activist. While he was first known as a politician, his activism shifted him further into the public spotlight. Jackson was a candidate for the Democratic presidential nomination in both 1984 and 1988.
Jackson hosted Both Sides with Jesse Jackson on CNN from 1992 to 2000. Today, he allegedly has a net worth somewhere near $10 million.
Pastor John Hagee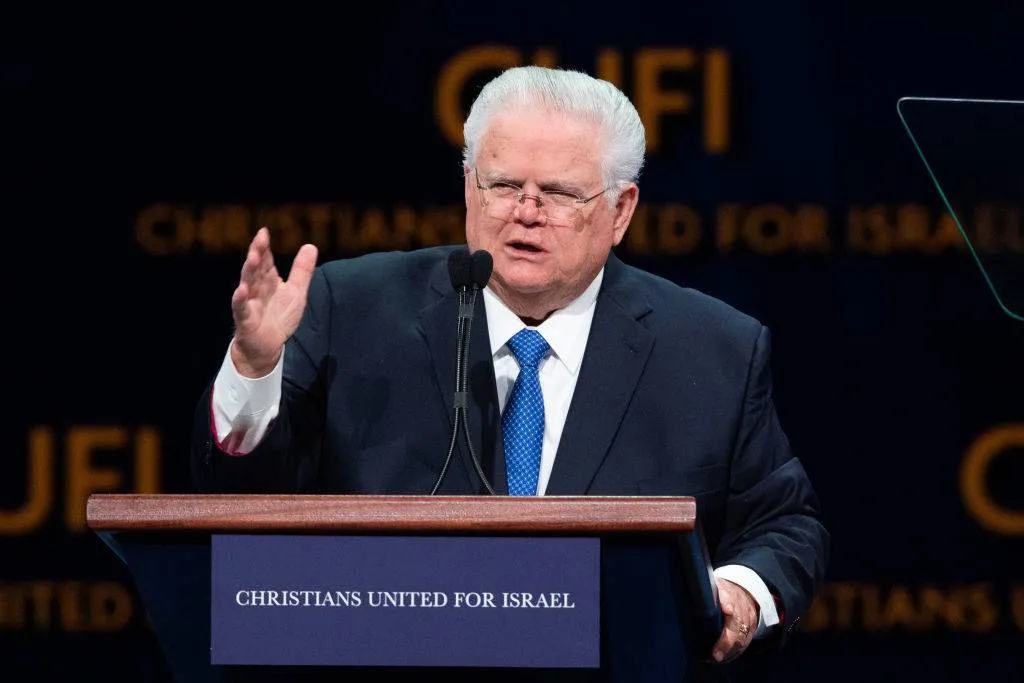 John Hagee went to school and received a master's in education administration before founding a series of churches in Texas. He founded Trinity Church in 1966, a second Trinity Church in 1972, the Castle Hills Church in 1975, and Cornerstone Church in 1987.
Hagee is also the founder and CEO of is John Hagee Ministries, which is a multimedia entertainment empire that broadcasts televangelist shows to more than 150 million households. All of this adds up to an estimated net worth of $5 million.
David Oyedepo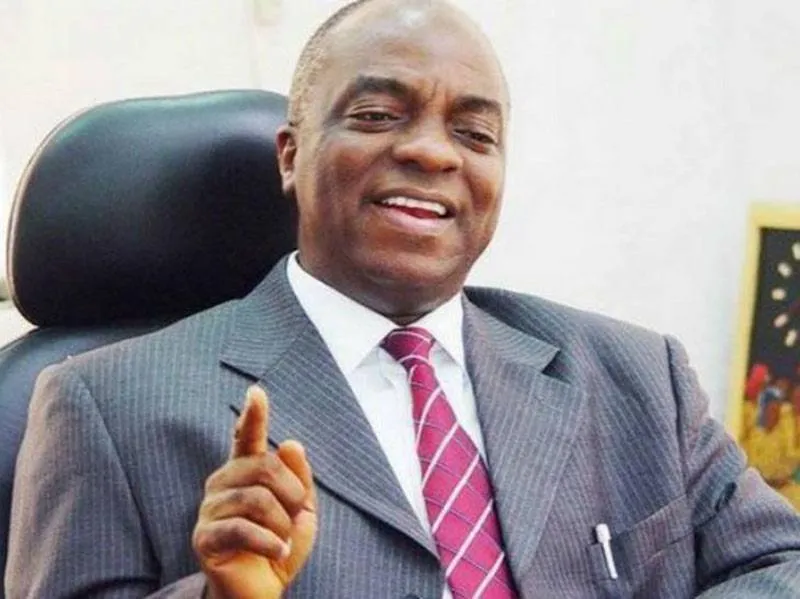 Oyedepo is the richest pastor in Nigeria thanks to his years of work in his church. Oyedepo was raised with Christian values by his grandmother but was "born again" in 1969 thanks to an influential high school teacher. He did missionary work around the world until he founded two churches: Faith Tabernacle in Ota and Living Faith Church Worldwide.
Being the head pastor of both churches leave Oyedepo with a net worth of over $150 million. He also owns four private jets.
Ed Young, Jr.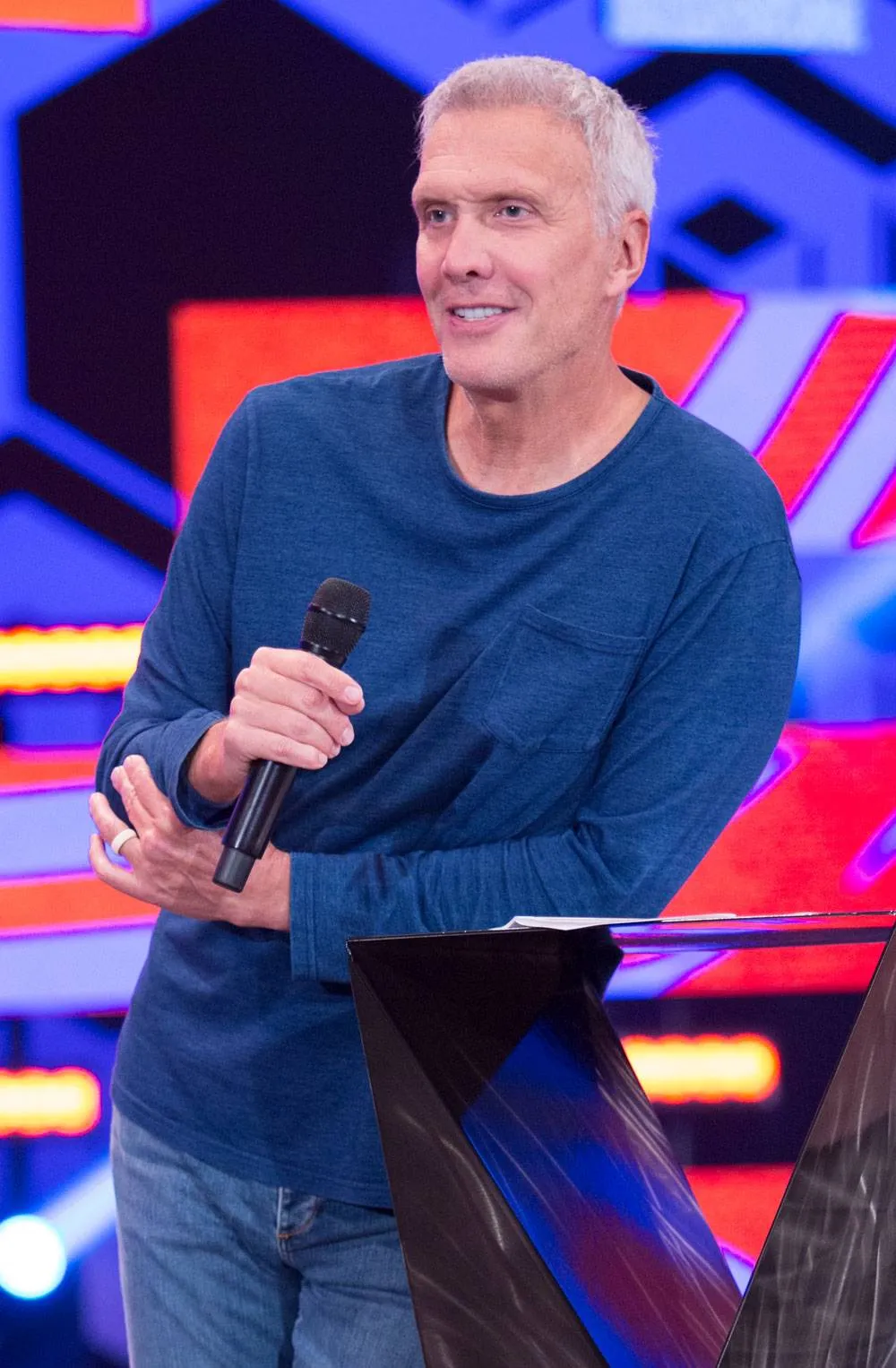 Edwin Young Jr. began his religious career working at his father's church. He left the church to pursue a degree in Divinity until 1990 when he founded Fellowship Church. Within six years the church had a weekly attendance of 5,000 members.
The Fellowship Church is now best known for its prison campuses called "God Behind Bars." Through his member services and prison contracts, Young Jr. is reported to have a net worth of more than $11 million.
Prophet Uebert Angel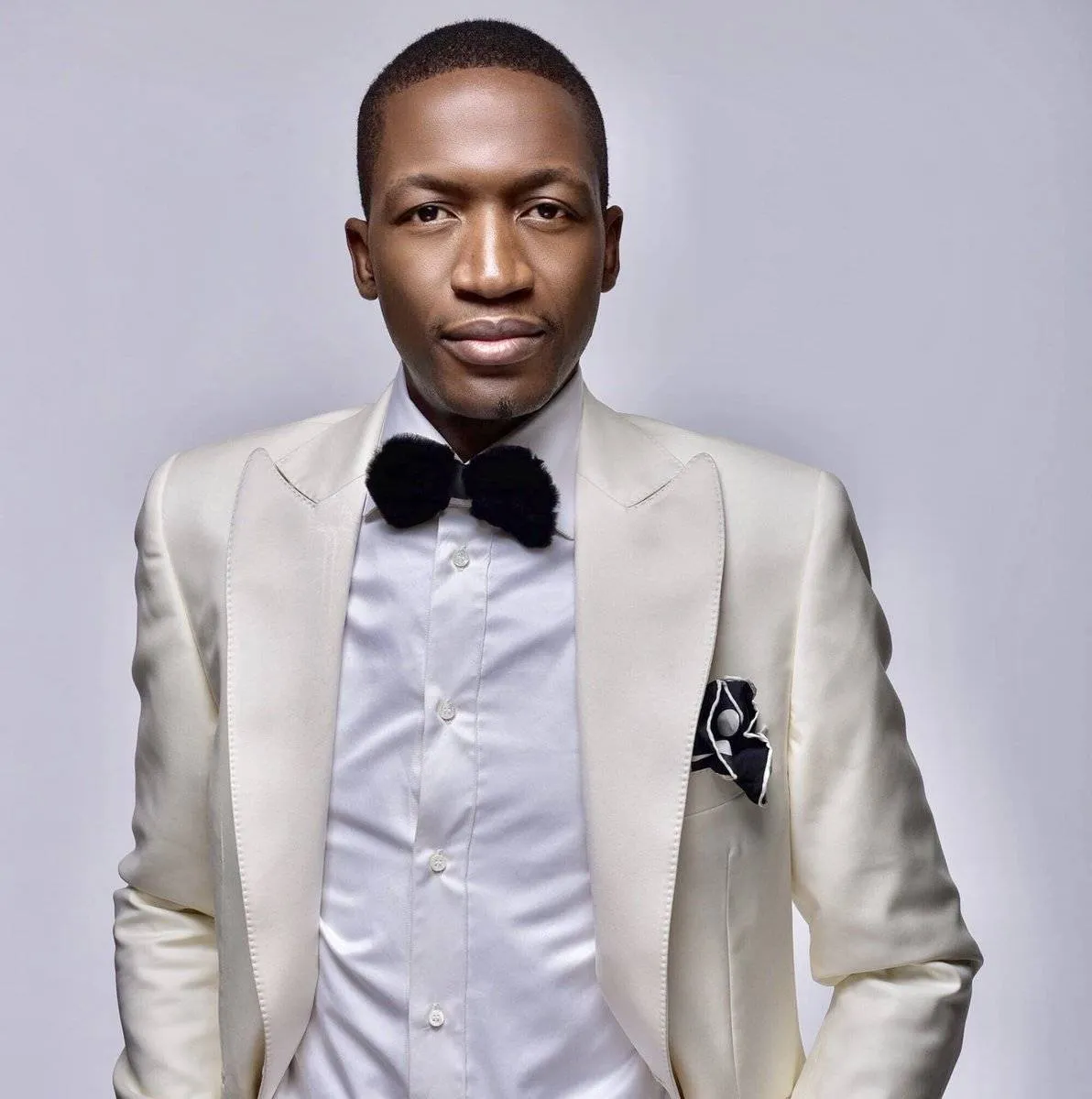 Born in Zimbabwe and later moving to Manchester, England, Uebert Angel is a self-proclaimed prophet. He is the founder of the Spirit Embassy which rebranded in 2015 to the Good News Church.
His work has focused primarily on those who are less-privileged and widows. The humanitarian work has been profitable for Angel and his net worth is estimated to be between $40-60 million. That makes him one of the 20 richest pastors in the world.
Ernest Angley
Ernest Angley grew up Baptist in North Carolina but didn't become a devout Christian until he was 18 years old. After this, he spent his youth traveling America in a camping van spreading "salvation and healing." By 1984 he had raised enough money to found the Grace Cathedral.
Angley took his classes to television and in 2011 onto the internet. All his success hasn't kept him out of scandal though. He had claimed that Jesus will heal HIV/AIDS and has been accused of abuse.
Pastor Tshifhiwa Irene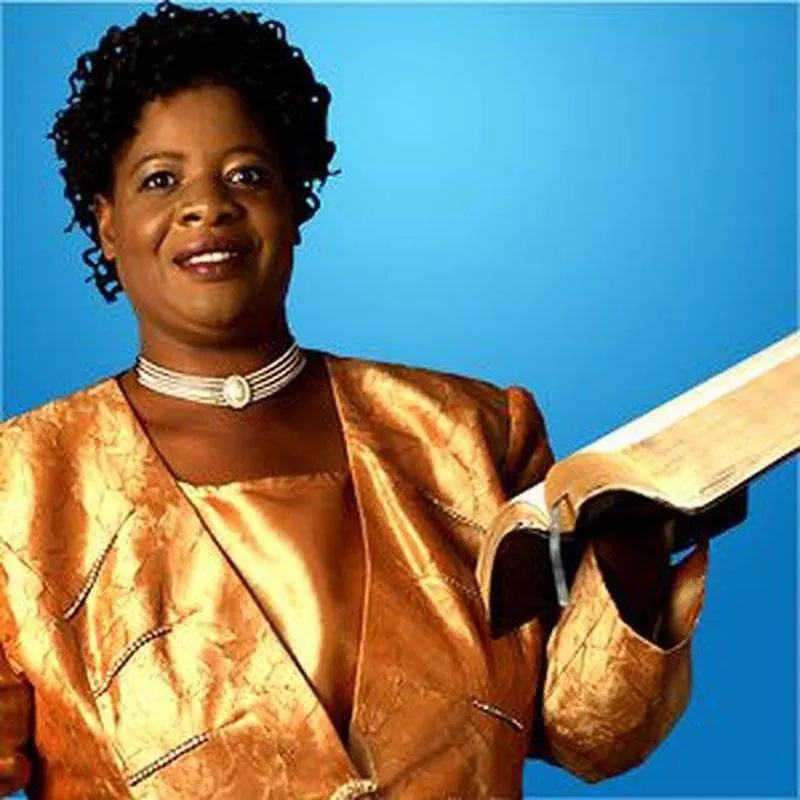 Tshifhiwa Irene was was born in Venda, Limpopo province, South Africa where she was raised and received an education.
She was a South African pastor for the Divine Truth World Restoration Services for World Peace by Jesus Christ. She was also a televangelist, and was said to have a net worth of approximately $35 million. She died suddenly in 2018, leaving her followers shocked and seeking answers about the cause of death.
Edir Macedo
Edir Macedo is one of the wealthiest pastors on this list. He holds a degree in Theology and is the founder of the Universal Church of the Kingdom of God. He is able to spread his message because he is the owner of the second-largest television network in Brazil.
Macedo is another mega pastor known for teaching the "prosperity gospel." His church allegedly has between 1.8-7 million members in Brazil alone. As a result, Macedo is estimated to have a net worth of $1.1 billion. Yes. Billion.
Pastor Ray McCauley
Ray McCauley is the founder of the Rhema Bible Church and one of the most controversial religious figures in South Africa. He began the church in 1979 with 13 members. Today, the church is 45,000 members strong.
He has been accused of advocating for a prosperity gospel and leads a controversial lifestyle. McCauley claims to make a modest salary but estimates and obvious lifestyle spending trends place his likely net worth upwards of $30 million.
Kenneth Copeland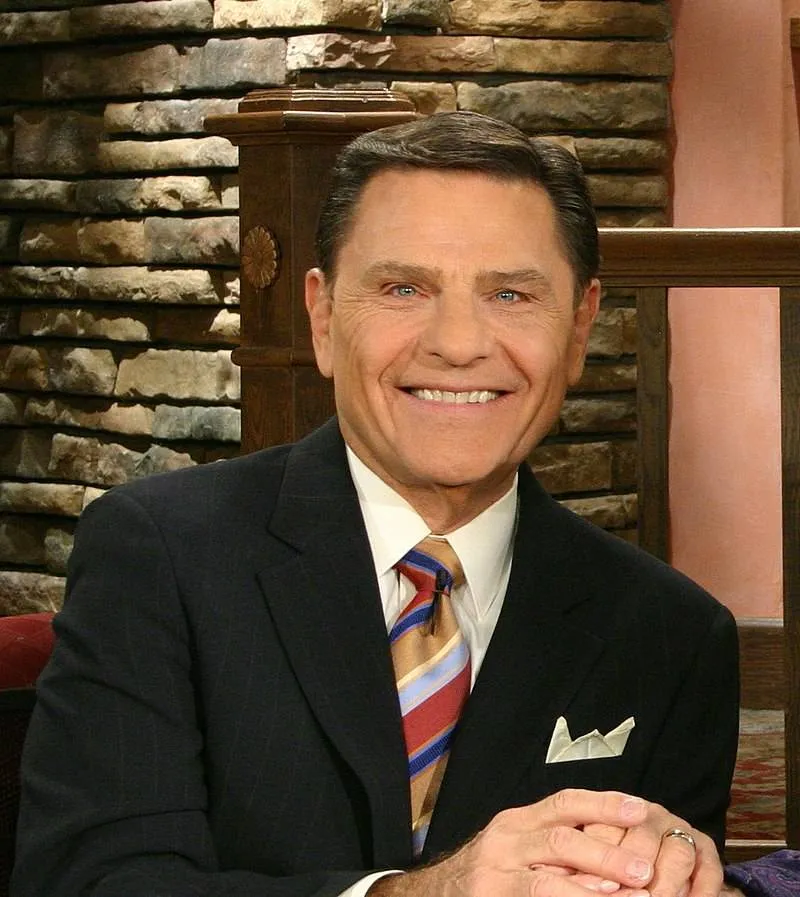 Born in Texas, Kenneth Copeland didn't convert to Christianity until he was in this twenties. After converting he devoted his life to gospel and ministry work primarily with his television and film work.
He is one of the leaders of the Charismatic Movement which is best known for promoting the "prosperity gospel" preaching style. Thanks to the gospel style, he is He's one of the highest-paid mega pastors, with a rumored net worth of $760 million.
Rick Warren
Rick Warren is the son of a Baptist minister and took on the profession himself. He if the founder and senior pastor of the Saddleback Church, which is affiliated with the Southern Baptist Convention. That makes Saddleback the sixth-largest megachurch in America.
While he claims to only live on ten percent of his income and says he donates the rest to charity, he is still rumored to have a net worth as high as $25 million.
Pat Robertson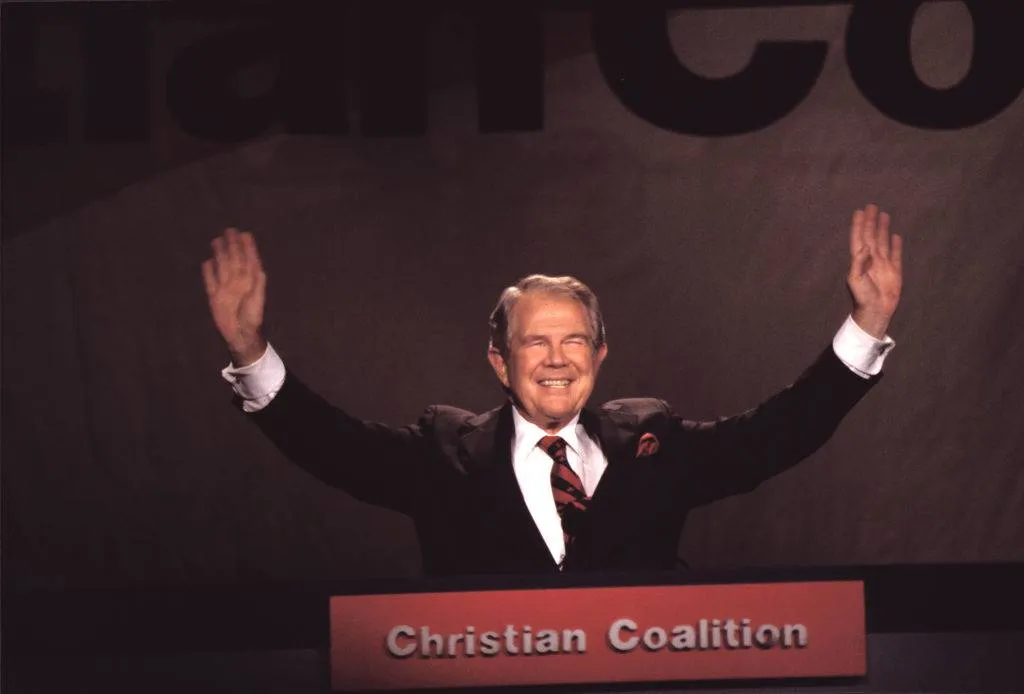 Pat Robertson is a televangelist, political commentator, businessman, and everything in between. He admits that he was not a very devout Christian until he went through his own personal struggles. After failign the bar exam, he reflected on his life and created the Christian Broadcasting Network.
The CBN is one of the biggest religious broadcasters in America. Thanks to his business savvy when it comes to televangelism, Robertson is estimated to have a net worth between $200 million and $1 billion.
Joyce Meyer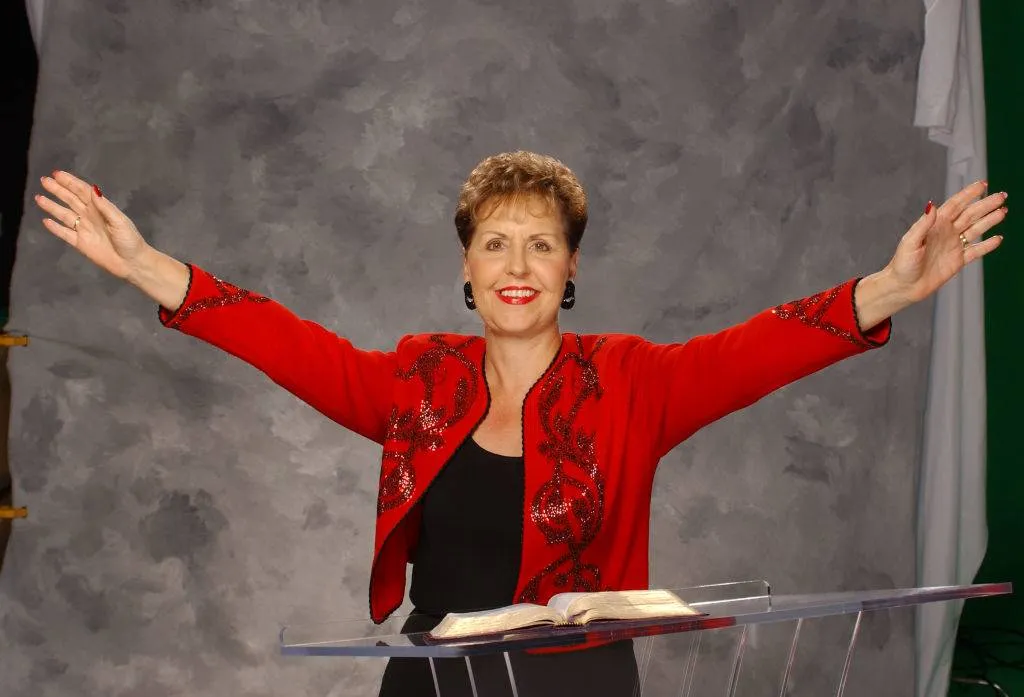 Mega pastor and author Joyce Meyer credits her faith with helping her survive trials throughout her life. She has openly discussed that her father sexually abused her as a child. After a terrible 5-year abusive marriage, Meyer turned to alcohol. It wasn't until 1976 that she says she heard God while praying on her way to work.
After that, she has worked as the author and president of Joyce Meyer Ministries. She was listed as the 17th most influential Evangelicals in America by Time magazine.
Bishop Eddie Long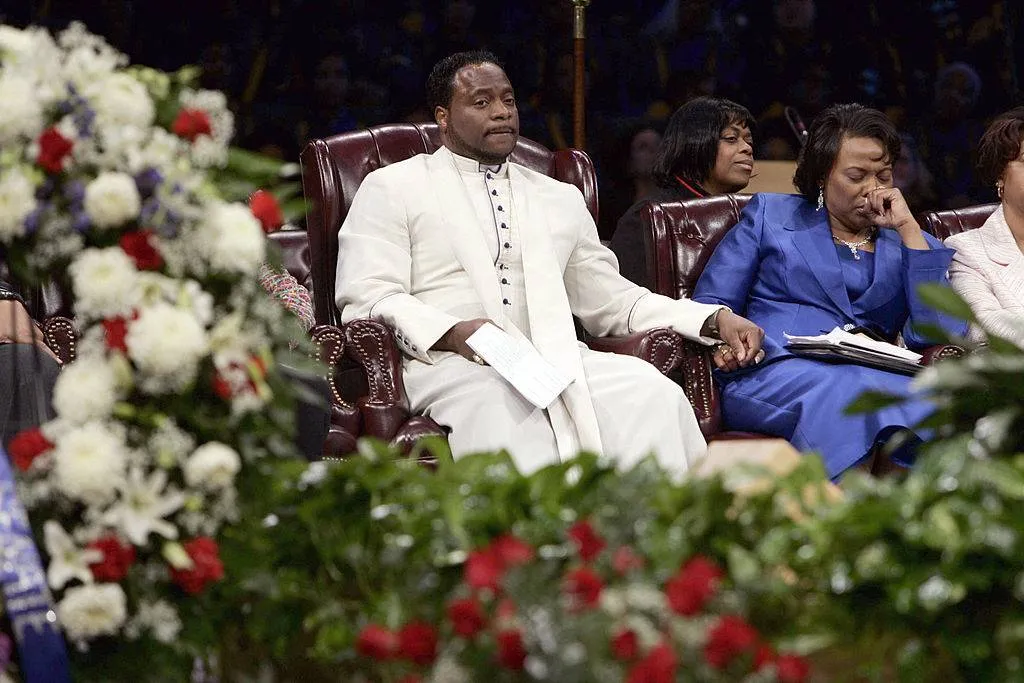 The late Bishop Eddie Long was the senior pastor of New Missionary Baptist Church in Georgia. Church membership grew from just 300 to 25,000 under his leadership. He amassed a personal fortune of $3 million.
Bishop Eddie Long died of an "aggressive" form of cancer in 2017. He was 63 at the time of his death and died "after a gallant private fight" with the disease, according to a church statement.
John Danforth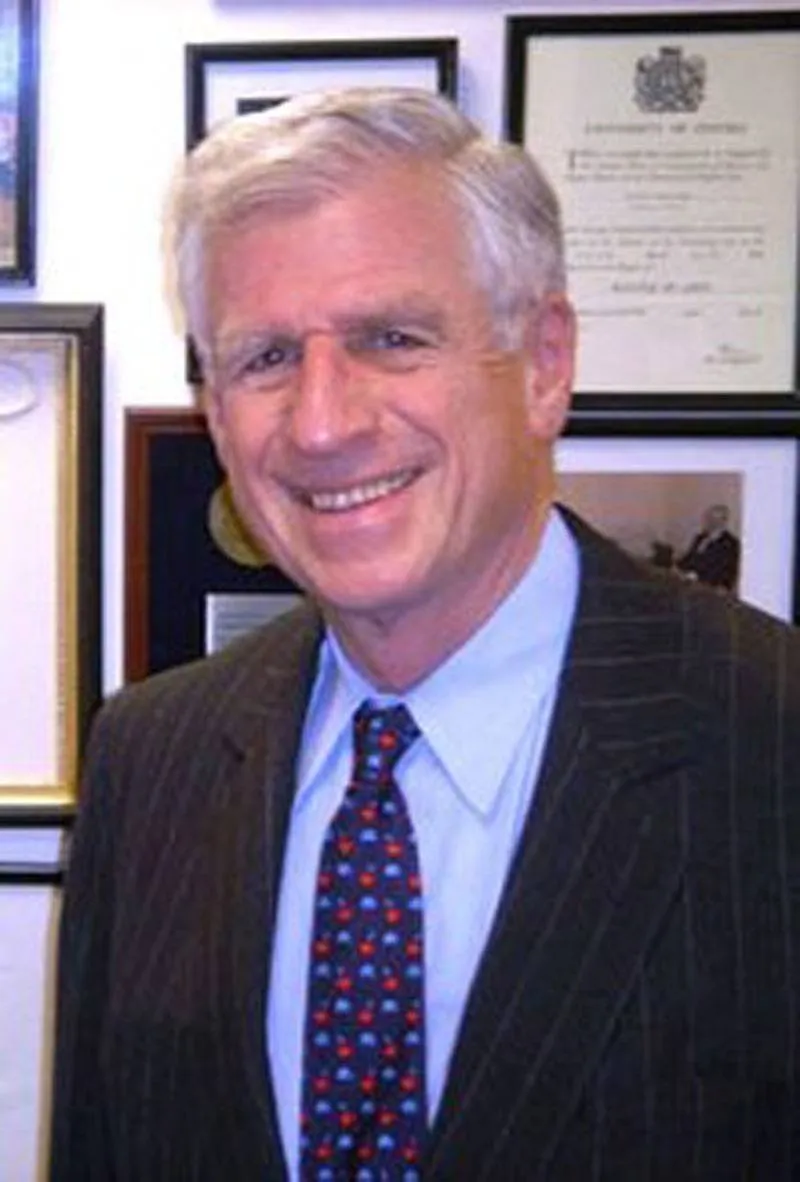 Danforth started his career in politics. At the age of 79 he retired from politics and spent the majority of his time as an ordained Episcopal priest. His net worth is estimated at $30 million.
T.B. Joshua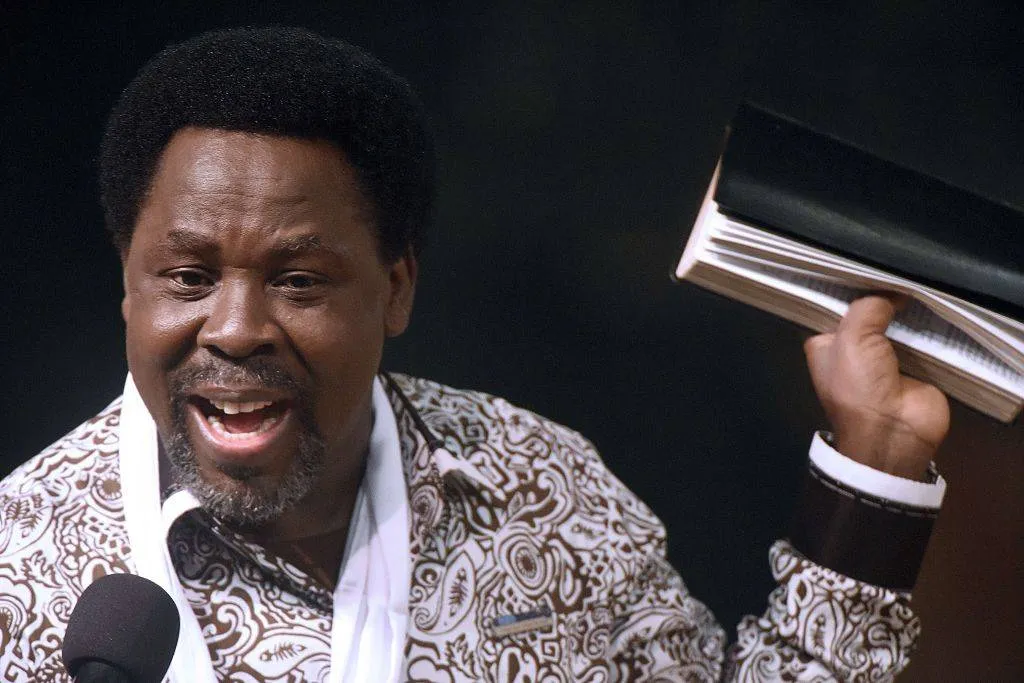 Another Nigerian evangelist with some incredible wealth ($15 million, according to reports), Joshua founded the Synagogue Church of All Nations (SCOAN) and rose to popularity by claiming to be a miracle worker. He passed away in 2021.
Robert Tilton
Tilton found much of his early success on a religious program called "Success-N-Life." The show eventually brought in $80 million in annual revenue, and he's said to be worth $50 million now.
Cindy Trimm
This Bermuda-born pastor started with a career in politics, but she realized that she could accomplish more in the ministry. Trimm is currently pastor for Florida's Embassy Worship Center, and is rumored to be worth $15 million.
Chris Oyakhilome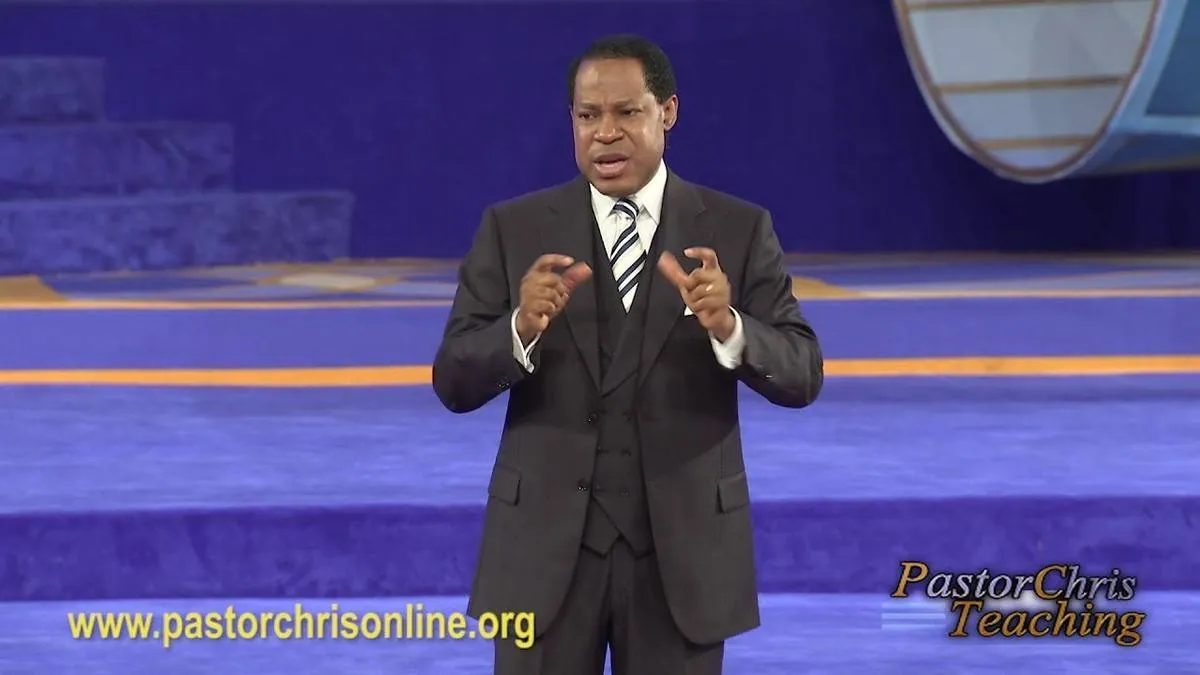 "Pastor Chris" is a Nigerian minister and the founder of Believers' Loveworld Incorporated. He identifies as a faith healer, and has more than 1.2 million followers on Twitter. His net worth is a reported $50 million.
George Foreman
While Foreman is a pastor, almost all of his wealth came from his boxing career and royalties from selling George Foreman Grills. He announced he is a born-again Christian in 1977 and is worth approximately $250 million.
Matthew Ashimolowo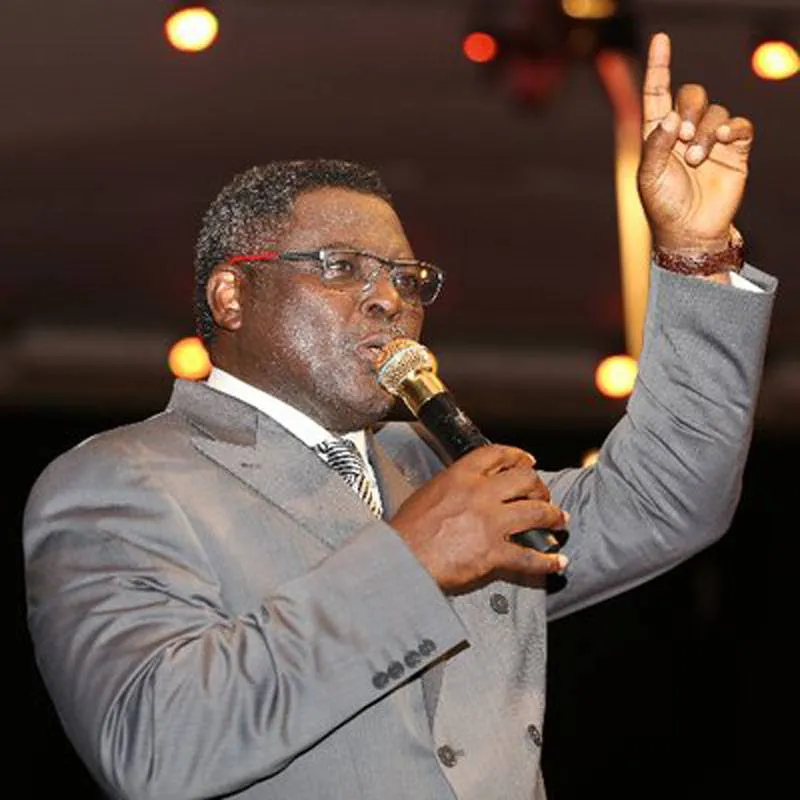 With an estimated net worth of $6- $10 million, Ashimolowo makes the list of top richest 15 pastors. He leads the largest church in the UK and is the Senior Pastor of Kingsway International Christian Centre.
Benny Hinn
Coming in with a rumored net worth of $42 million is the Israeli televangelist Benny Hinn. He is best known for his healing summits, called "Miracle Crusades," which are usually held in large stadiums throughout major cities.
Bishop T.D. Jakes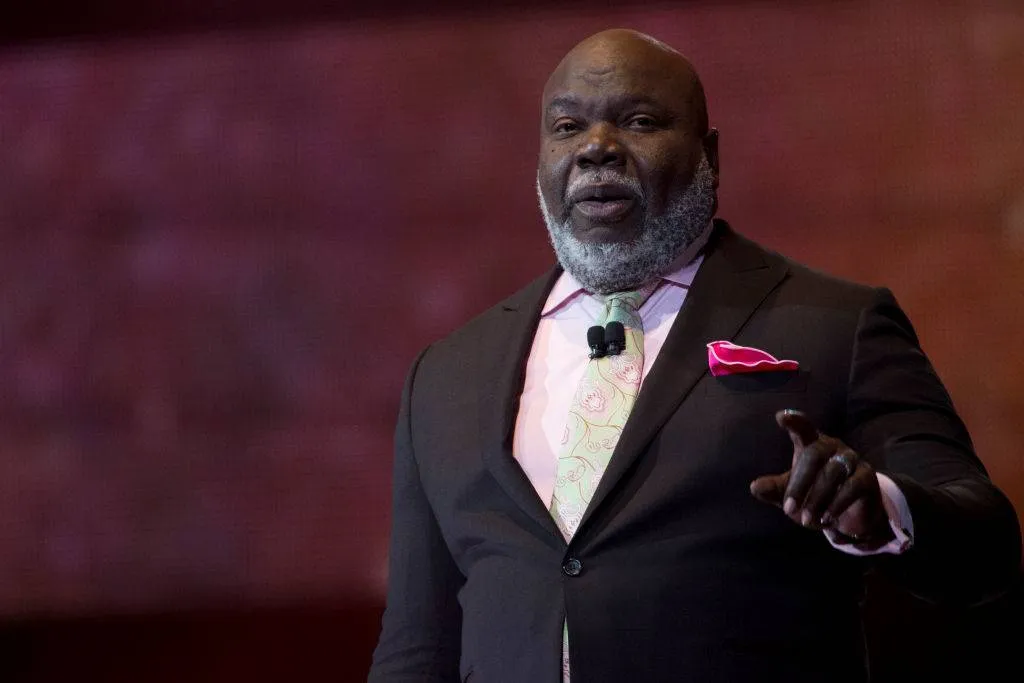 Bishop Thomas Dexter "T. D." Jakes, Sr. lives in a $1.7 million dollar mansion and has been featured on the cover ofTime magazine. According to some sources, Jakes has a net worth of $150 million.
Juanita Bynum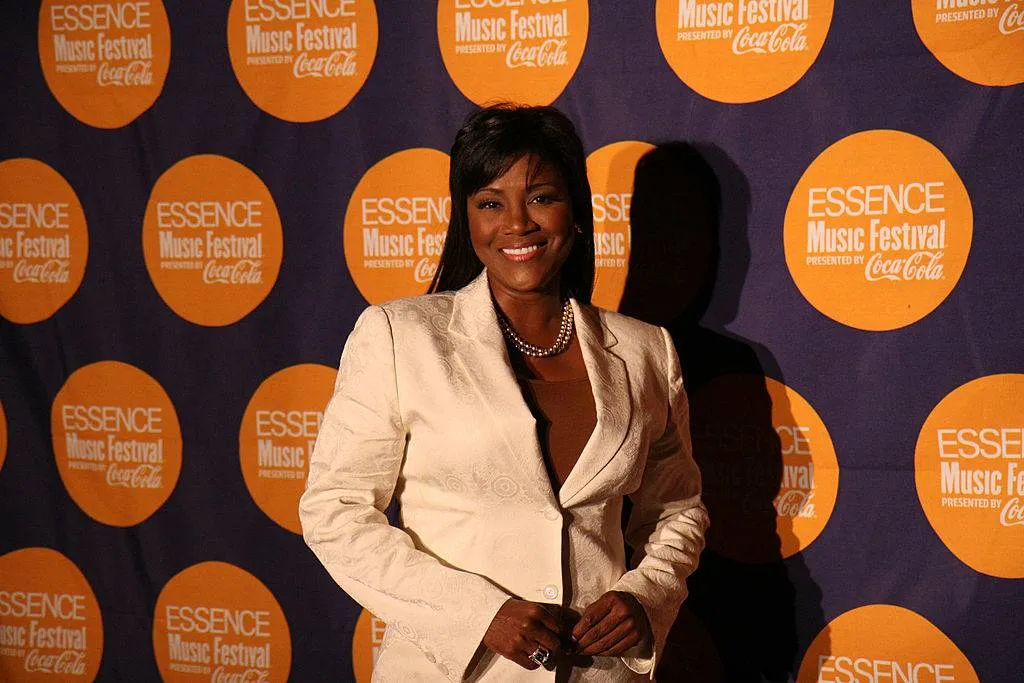 Famous gospel singer, Pentecostal televangelist, author and actress Juanita Bynum appears regularly on the Trinity Broadcasting Network. She is also the CEO of Juanita Bynum Enterprises. Her unconfirmed net worth is $10 million.
Paula White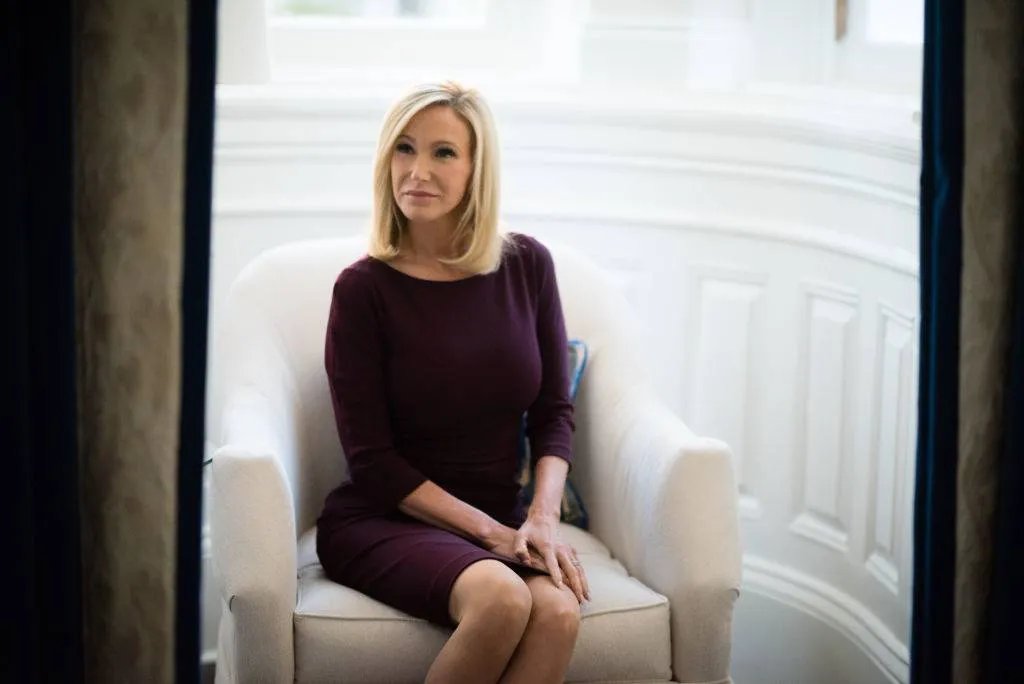 After becoming a Christian in the mid-1980s, Paula White went on to launch her own church. Today, she is Senior Pastor of New Destiny Christian Center near Orlando. Estimates put her total net worth at $5 million.
Bishop Noel Jones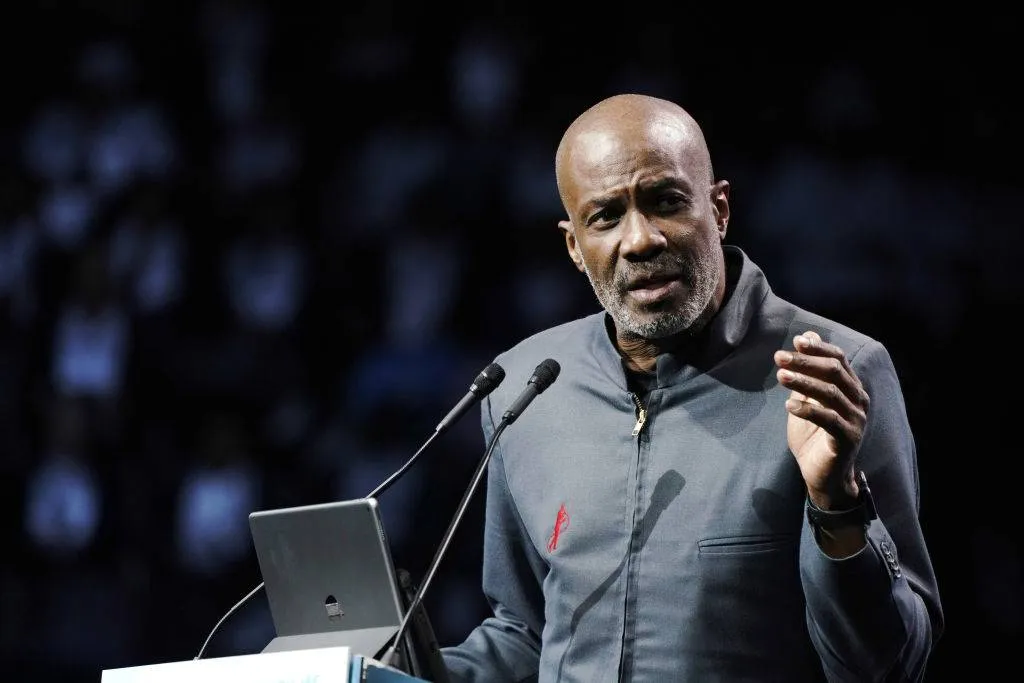 Bishop Noel Jones serves as senior pastor of the City of Refuge Church, located in California. His current church has about 17,000 active members, and his net worth is estimated around $5 million.
Minister Louis Farrakhan
A leader of the Million Man March, Minister Louis Farrakhan heads the religious group Nation of Islam. Farrakhan gained his net worth (supposedly $3 million) through leadership, a brief musical career, and writing books.
Enoch Adeboye
Adeboye joined the Redeemed Christian Church of God in 1973. Just one decade later he was appointed the General Overseer of the relatively unknown church, which now has more than 14,000 branches in Nigeria.
Creflo Dollar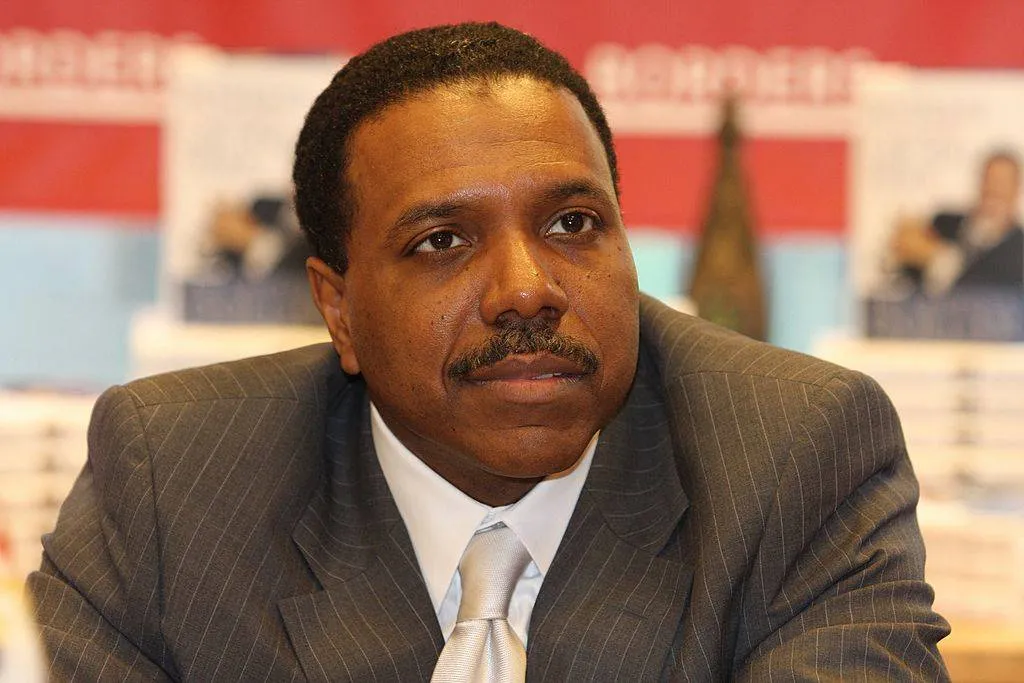 Creflo Dollar is the founder of the World Changers Church International in Atlanta, Georgia. He's said to have a net worth of $27 million. Reverend Dollar's secrecy over his financial affairs nearly cost him jail time.
Demond Wilson
He might not be a mega pastor or the wealthiest, but he brings a lot of name recognition to the profession. Actor Demond Wilson, best known as Lamont Sanford in Sanford and Son, is now a minister.