Shaquille O'Neal Cuts Off Financial Support From Son, Tells Him He's On His Own
From the hardwood to Hollywood, Shaquille O'Neal is a true rags-to-riches story. Once an unknown basketball player from Louisiana, he became one of the greatest NBA legends of all time and now tops Forbes' list as one of America's most successful athletes.
From championships to endorsements, Shaq has proven that hard work pays off -- even if it means his children don't get any handouts! Keep reading to see why he did it.
Generational Wealth?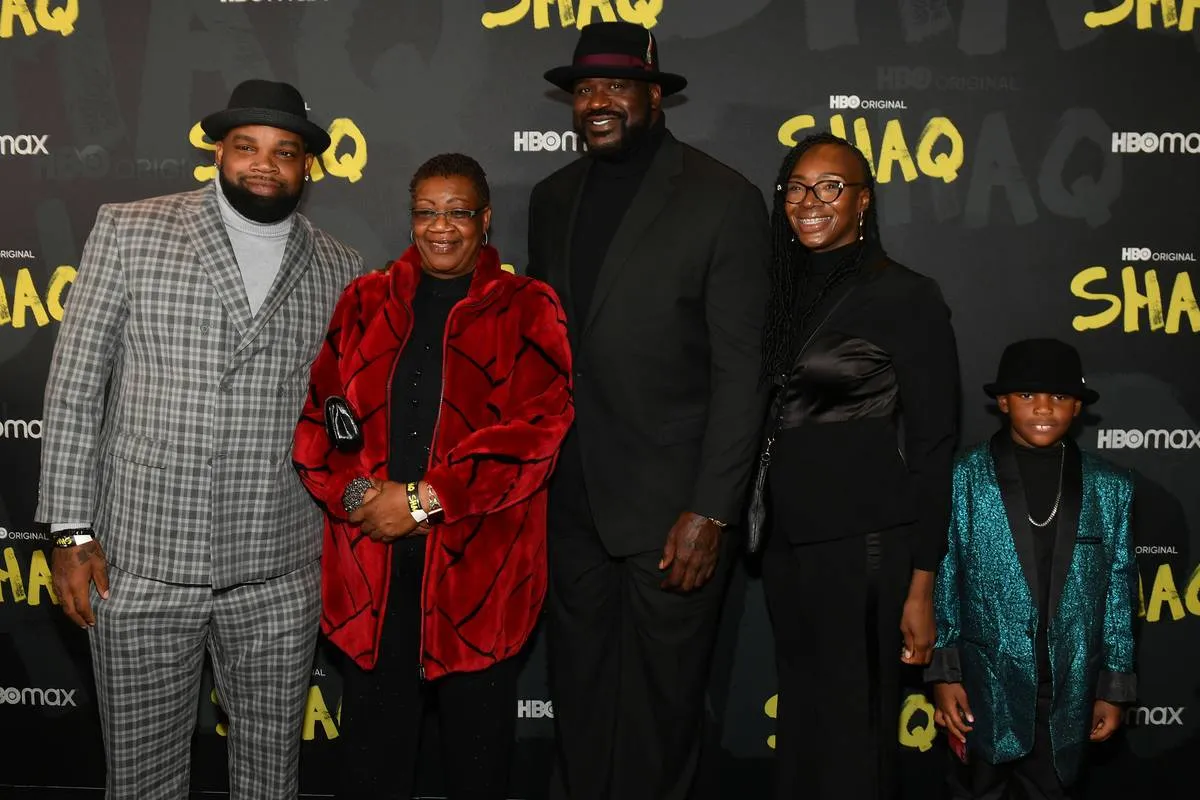 Shaquille O'Neal is coming up on his 51st birthday and is a father to six children.
Despite having an extremely impressive Net Worth of $400 million, O'Neal stands firm in the belief that he alone is responsible for acquiring such wealth.
Follow our brand to see more like this
Daddy's Money
O'Neal's famous statement, "We ain't rich. I'm rich," has not received the best reception from his children.
Yet he is trying to instill the importance of working for their own wealth in them.
Best All Around Athlete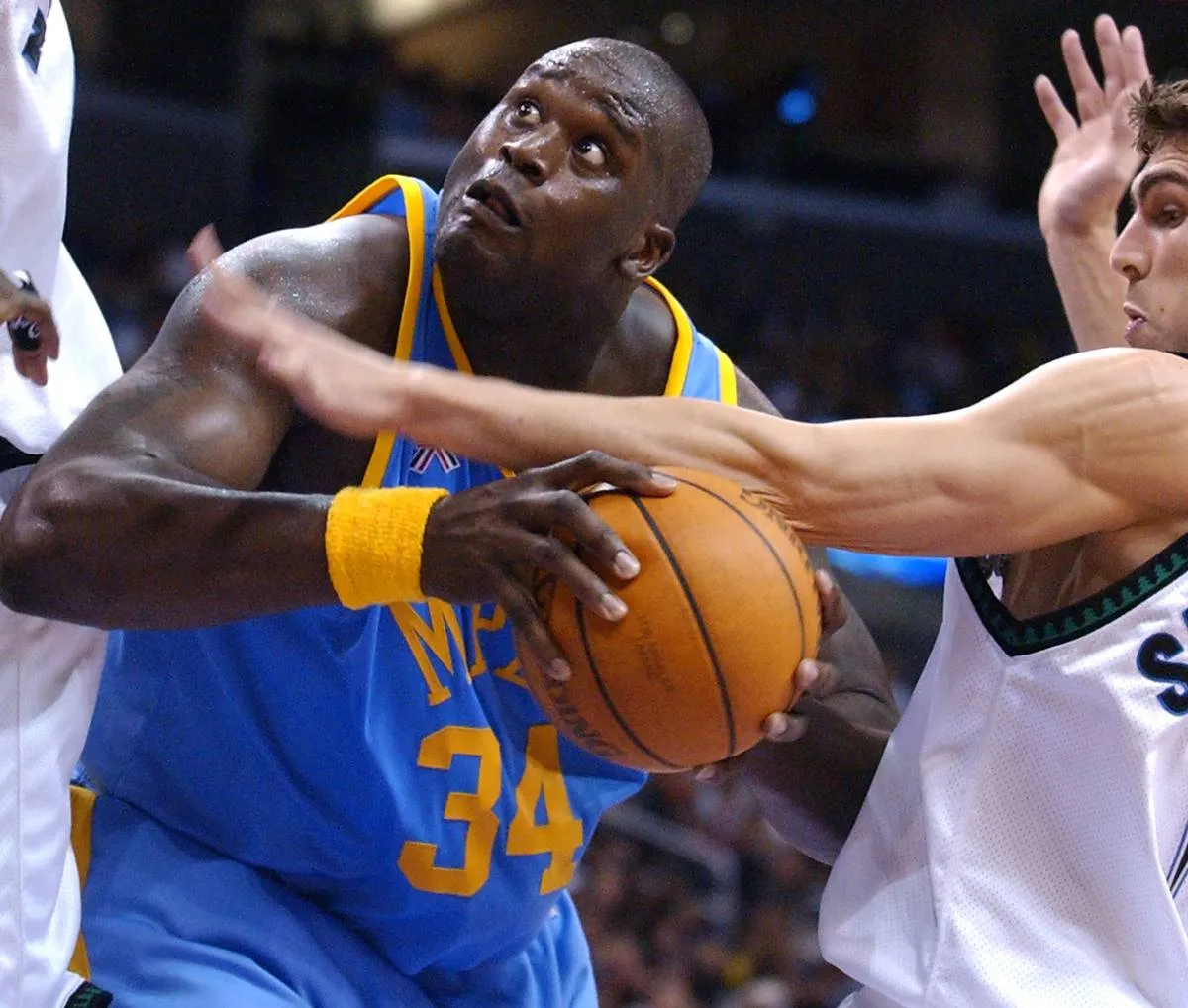 Shaq's basketball career was one for the books.
He was a 15-time NBA All-Star, MVP, and two-time NBA scoring champion, and he won four championship rings along with three Bill Russell Finals MVP awards! His successes are unparalleled.
Collecting Awards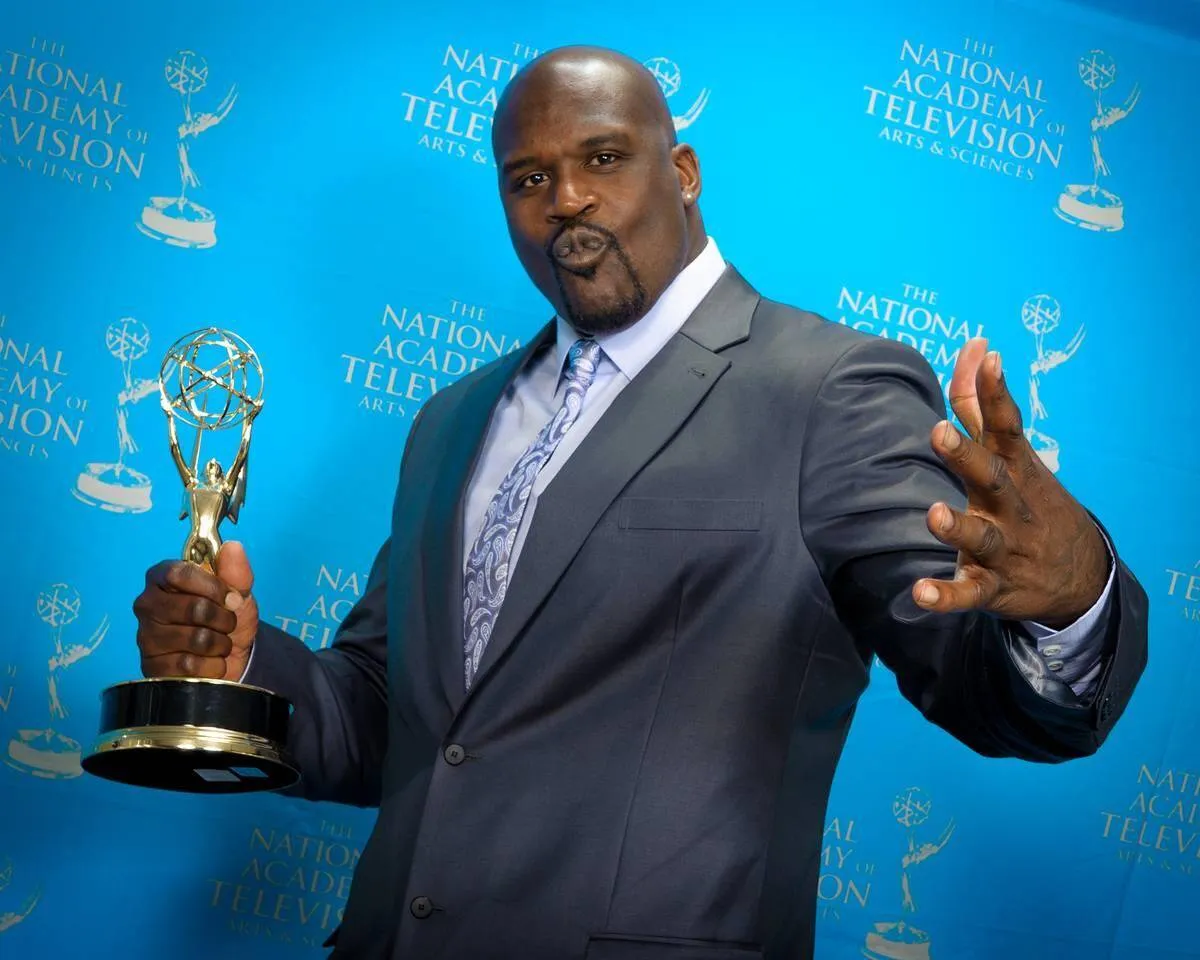 Following his basketball career, Shaq took up a new role as co-host of the acclaimed Inside The NBA series, which earned him an Emmy.
He notably endorses a wide range of products from shoes and pizza to computer printers and insurance - so there's no danger that he'll be financially destitute anytime soon!
Hall Of Fame Inductee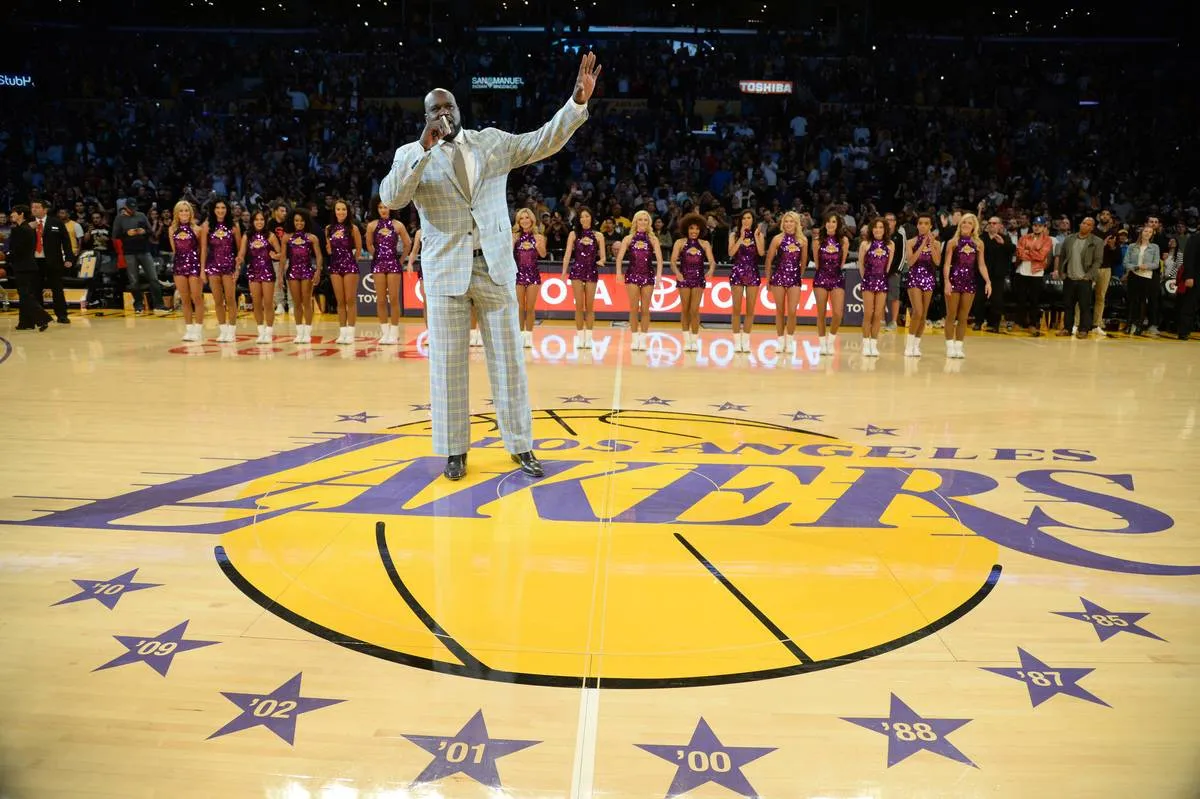 Shaq's success on the court was undeniable, leading to his inductee into the 2016 Naismith Basketball Hall of Fame.
However, Shaq had to work hard off the court in order to reach other accomplishments.
Most Loveable G.O.A.T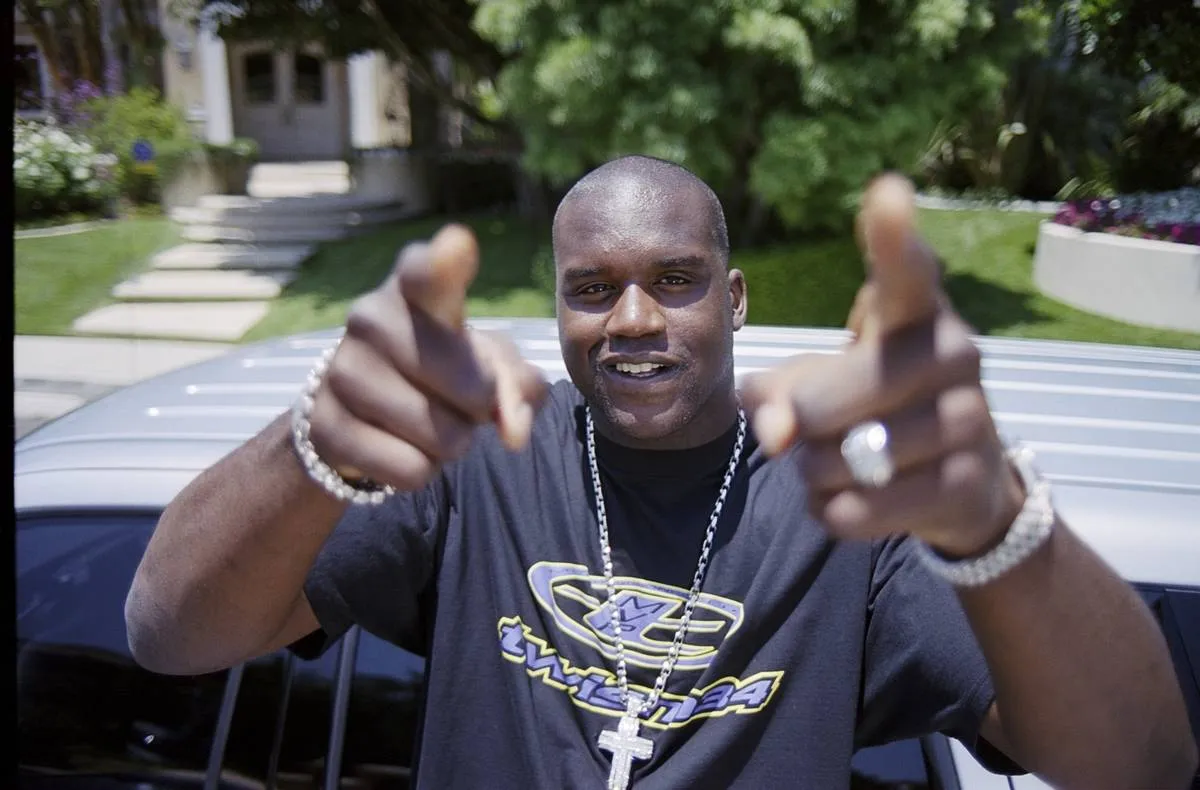 O'Neal's name and image are plastered on various products, but he is keen to convey an alternate narrative.
The friendly celebrity hopes to be recognized for his benevolence outside of the camera lens.
"Can I Rock? What's Up Doc?"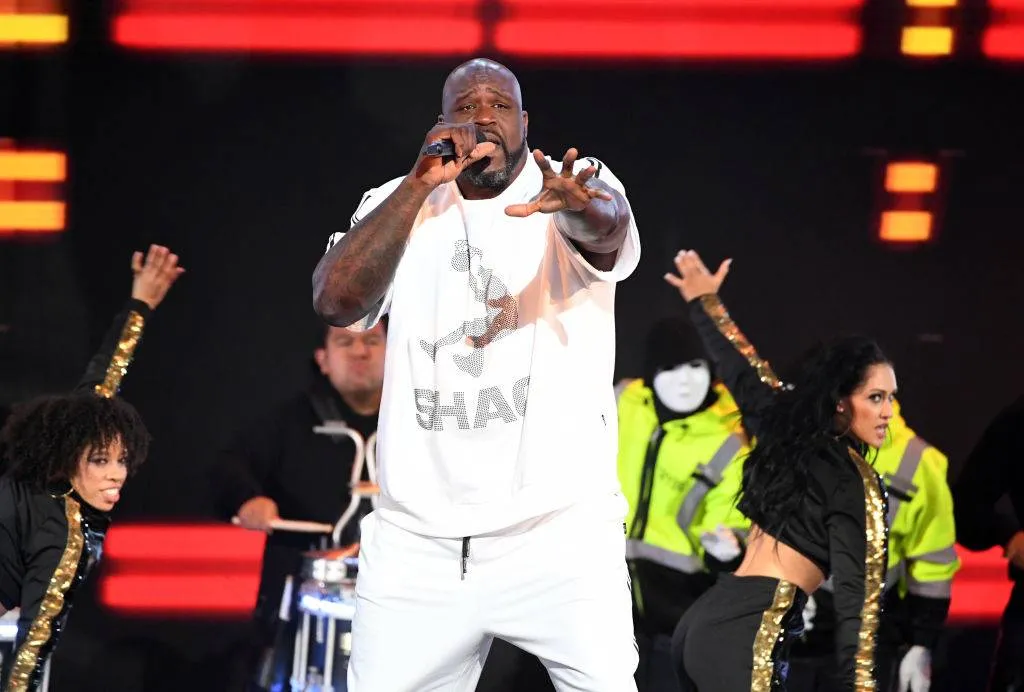 Basketball allowed Shaq the opportunities for his many other ventures, something he wants his kids to understand.
For example, Shaq released a rap album in 1993 that eventually would go platinum.
Officer O'Neal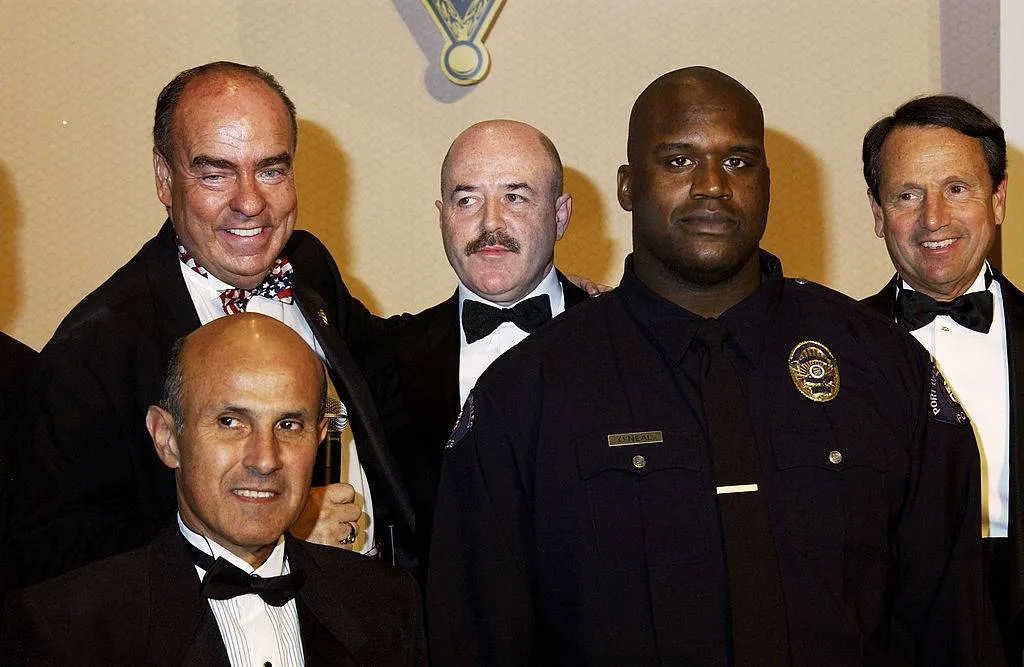 By becoming a deputy sheriff, Shaq wanted to make a difference and teach his kids something valuable.
O'Neal wanted to show his children that life was about more than money.
Shakespeare Had Nothing On Shaq
Another of Shaq's outside interests was acting. O'Neal has appeared in numerous movies and commercials.
Shaq refuses to sit around collecting paychecks and expects the same from his children.
Shaquille O'Neal, Heavyweight Champion of The World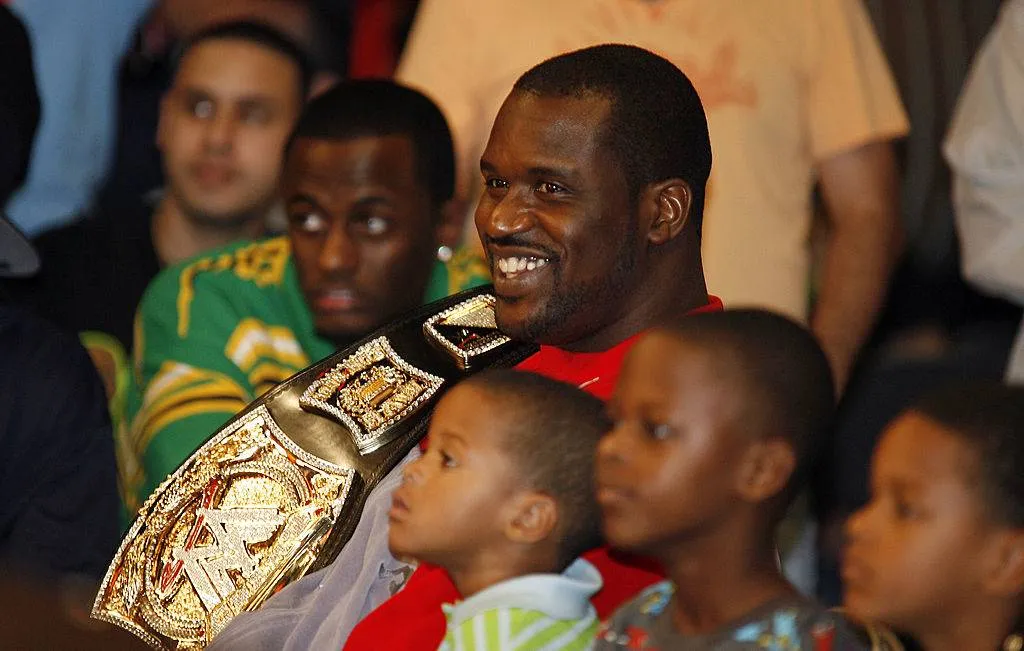 Every day of Shaq's life was an example or life lesson for his children.
Shaq wrestled and trained in MMA for fun, showing his kids how he capitalized on being famous.
Business Ventures and Endorsements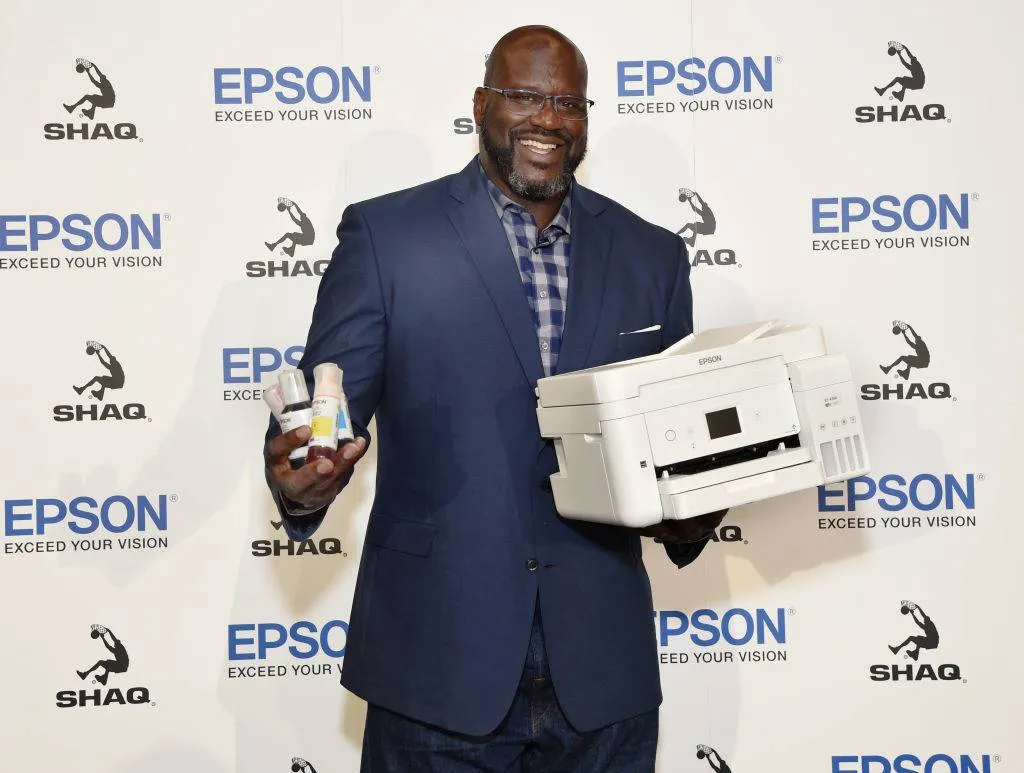 Shaq is everywhere. Shaq invested in many of the companies he did commercial spots for.
O'Neal owns 9 Papa John's pizza locations and also is featured in some commercials.
It's a Hard Knock Life
Shaq's children are used to his life lessons and harbor no actual resentment for his tight purse strings.
Shaq refuses to let his kids use his name to gain their success.
Shaq and "The Terminator" Have More Than Muscles In Common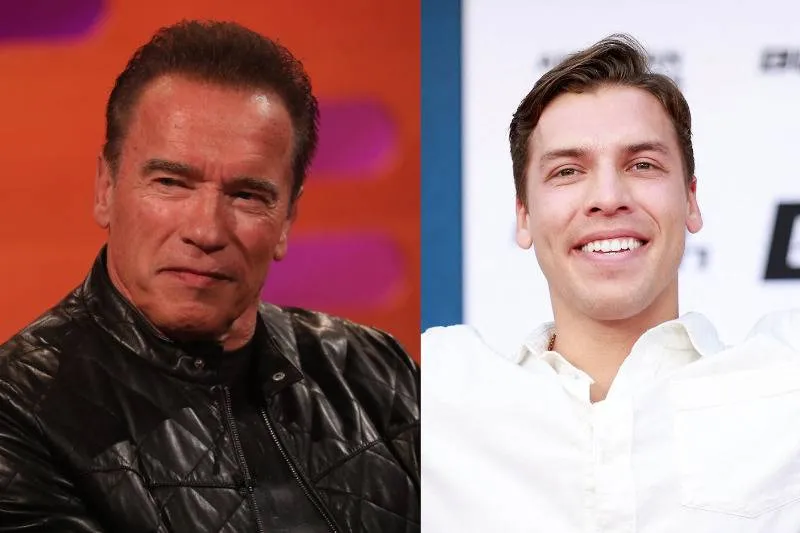 Arnold Schwarzenegger has a similar approach to Shaq's with how he handles his wealth and children.
Schwarzenegger financially supported his son, now a doctor, until he graduated from medical school.
Be All That You Can Be
What O'Neal wants of his children is no different from parents who make fractions less.
Shaq wants his children to pursue professional careers and someone to take over his businesses.
A Lawyer, Doctor, or Whatever, Shaq Wanted His Kids To Earn Things
One child could study law or medicine while earning and banking their own income; Shaq did not care.
All that O'Neal wished for was that his kids earn things themselves.
007 or Double O'Neal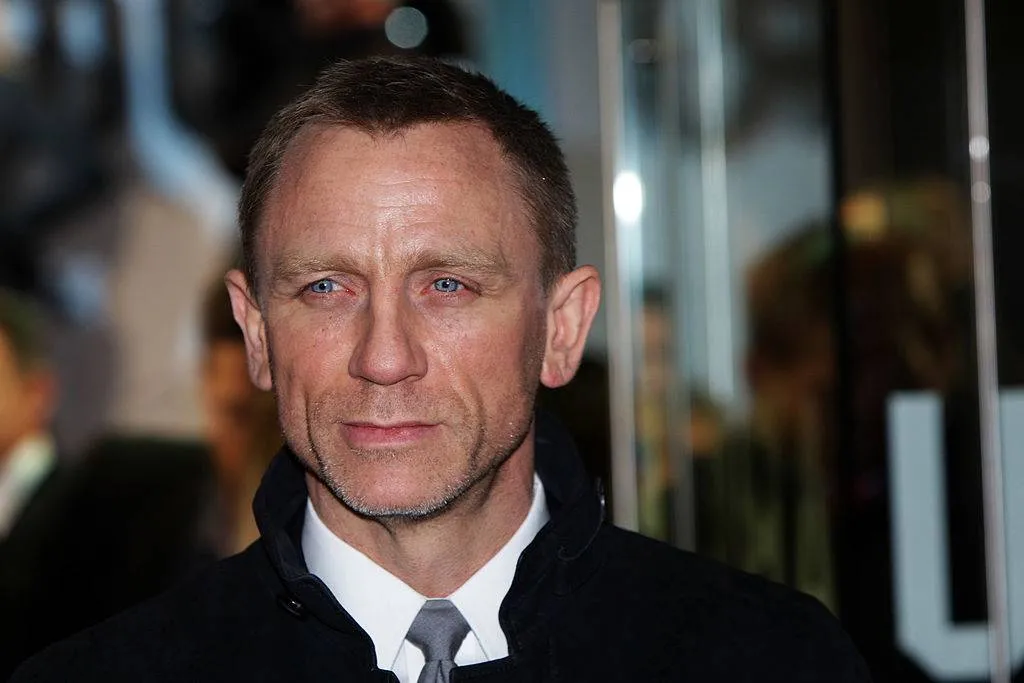 Daniel Craig, of "James Bond (007)" fame, takes how Shaq and Schwarzenegger deal with their children and finances to the extreme.
Craig believes leaving children an inheritance is "quite distasteful."
O'Neal Came From Humble Beginnings
Growing up in Newark, New Jersey, was financially challenging for Shaq and his parents.
"I came from nothing," Shaq said. O'Neal refuses to equate his wealth with his success.
"I've Never Been That Way And I Never Will Be That Way"
To Shaq, being rich and famous does not make him better or smarter than other people.
O'Neal said, "...just because I have more money doesn't mean I'm better than you."
The Apple Falls From A Big Shaq-Tree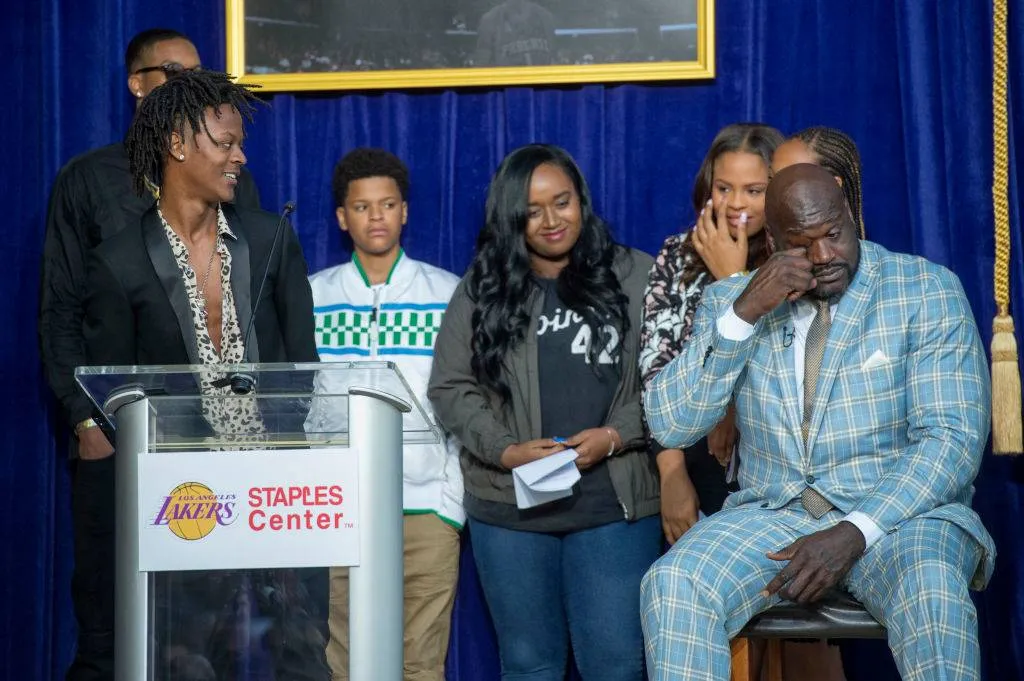 O'Neal has four children from one marriage, a stepson and a daughter with an ex-girlfriend.
Son Shareef is a college basketball star and is projected to go to the NBA.
Shaq's Math: A+ = Any Car You Want Son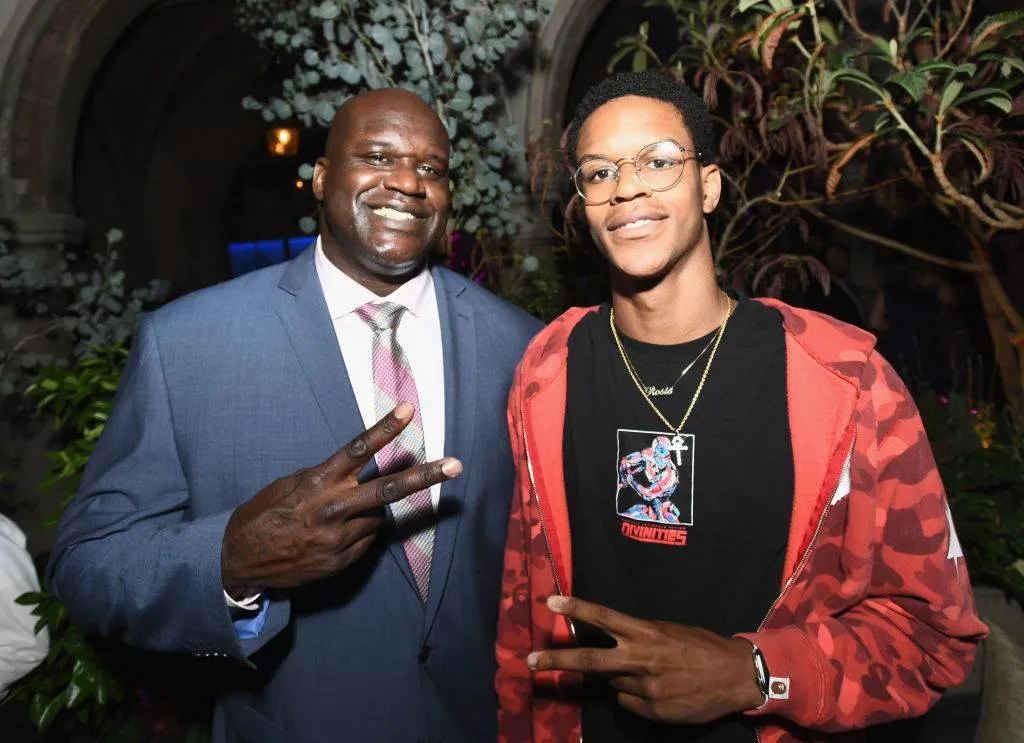 Shareef achieved straight A's in school, for which Shaq promised him any car he wanted.
After Shareef called Shaq from a Mercedes-Benz dealership, Shaq recommended he go elsewhere. When he said, "any car," he didn't mean the top of the line!
Dr. Shaquille O'Neal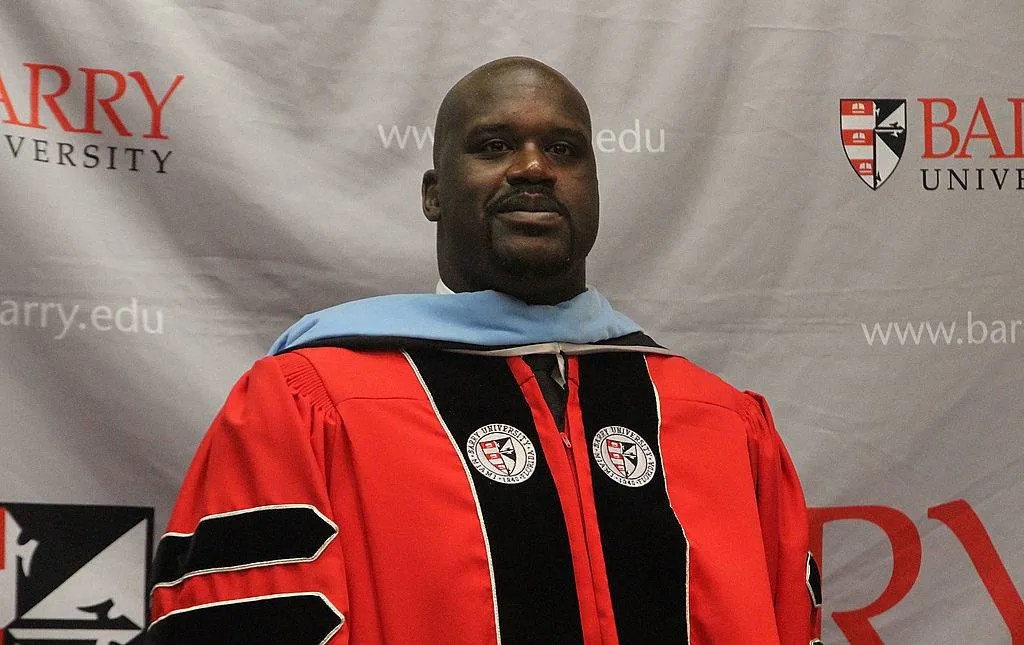 Not doing well in school was a deal-breaker for Shaq.
When one son got a D on a research paper because he could not find the information, O'Neal got angry, telling him he had to figure it out and get his grades up.
Figure It Out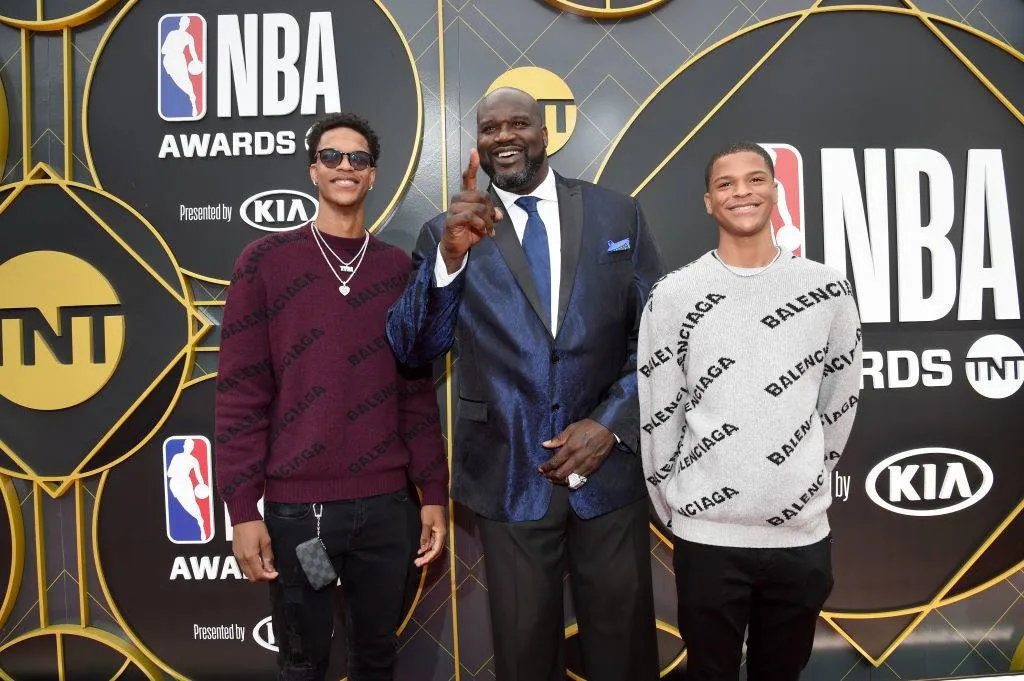 "You've got Google. You got Bing." Shaq admitted to telling him.
"When I was your age, I had to go to a neighbor's house and buy an encyclopedia."
Shaq Did Not Want To Be Another Athlete Stereotype
Without a good education, Shaq wanted his kids to know that having money meant nothing.
Shaq did not want to be like other famous ex-athletes that went broke after retirement.
"Boom, boom, boom, bring it to me"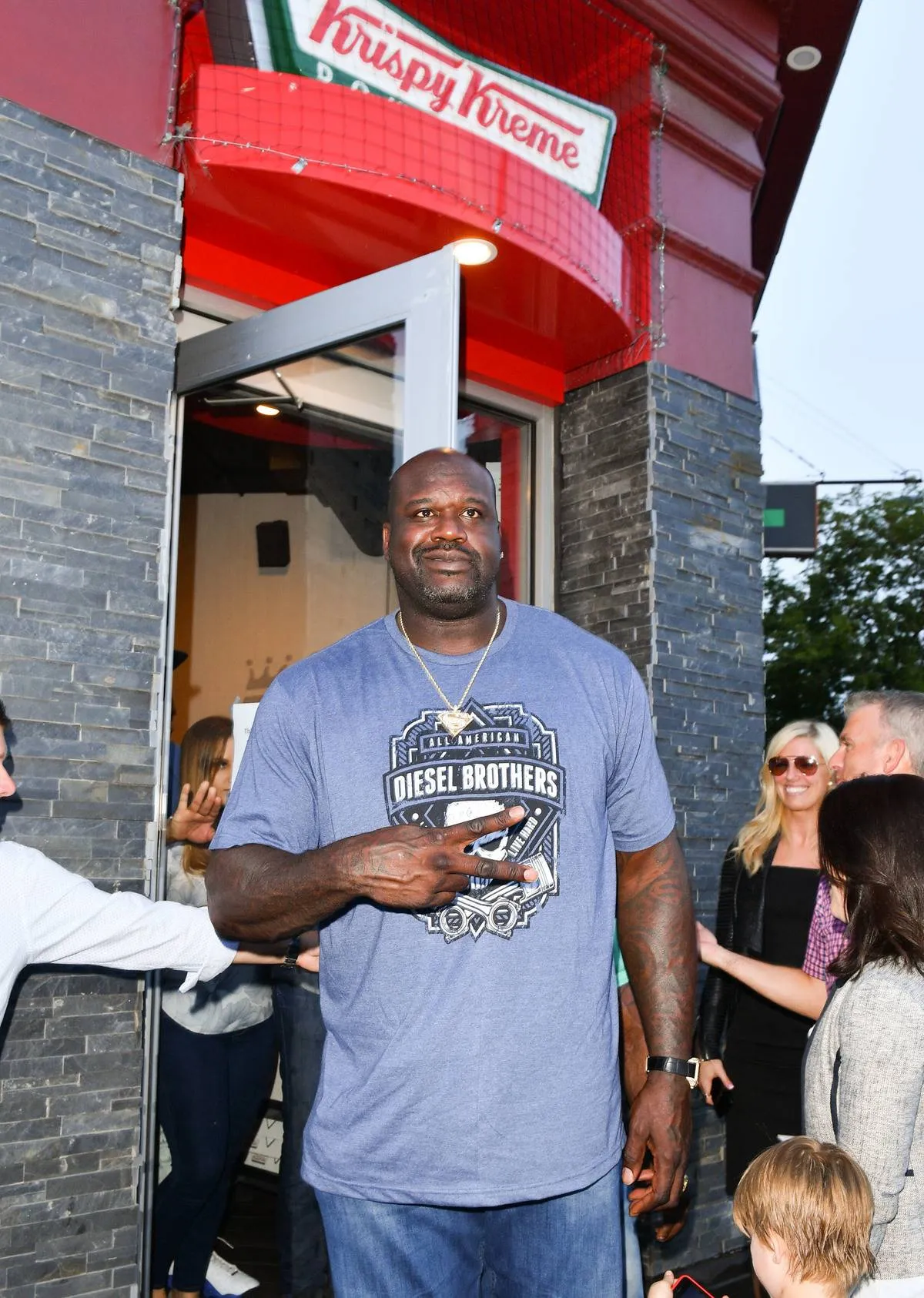 True, many of Shaq's philanthropic and business opportunities arose from his fame.
What O'Neal wants are his kids to present real business ideas, as he did when seeking financial investors.
"Get Three Degrees To Touch Some of My Cheese"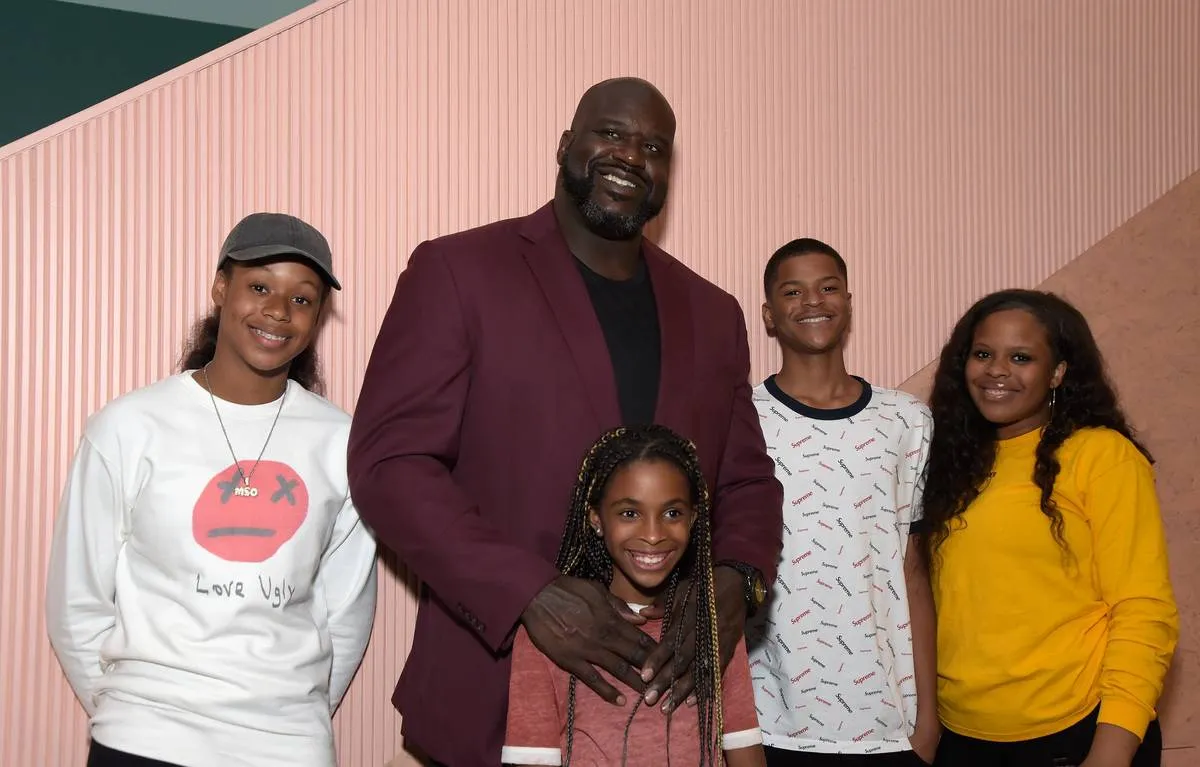 "Get three degrees to touch some of my cheese," Shaq humorously uttered in a TV interview.
O'Neal's children were expected to graduate and seek financial aid only for business purposes.
Shaq Had More Than Money To Give
Demanding and expecting excellence in education from his children is not a reflection of Shaq's generosity.
O'Neal bought an engagement ring on layaway for a young man who was "hardworking."
Shaq Made Everyone Happy, Except His Kids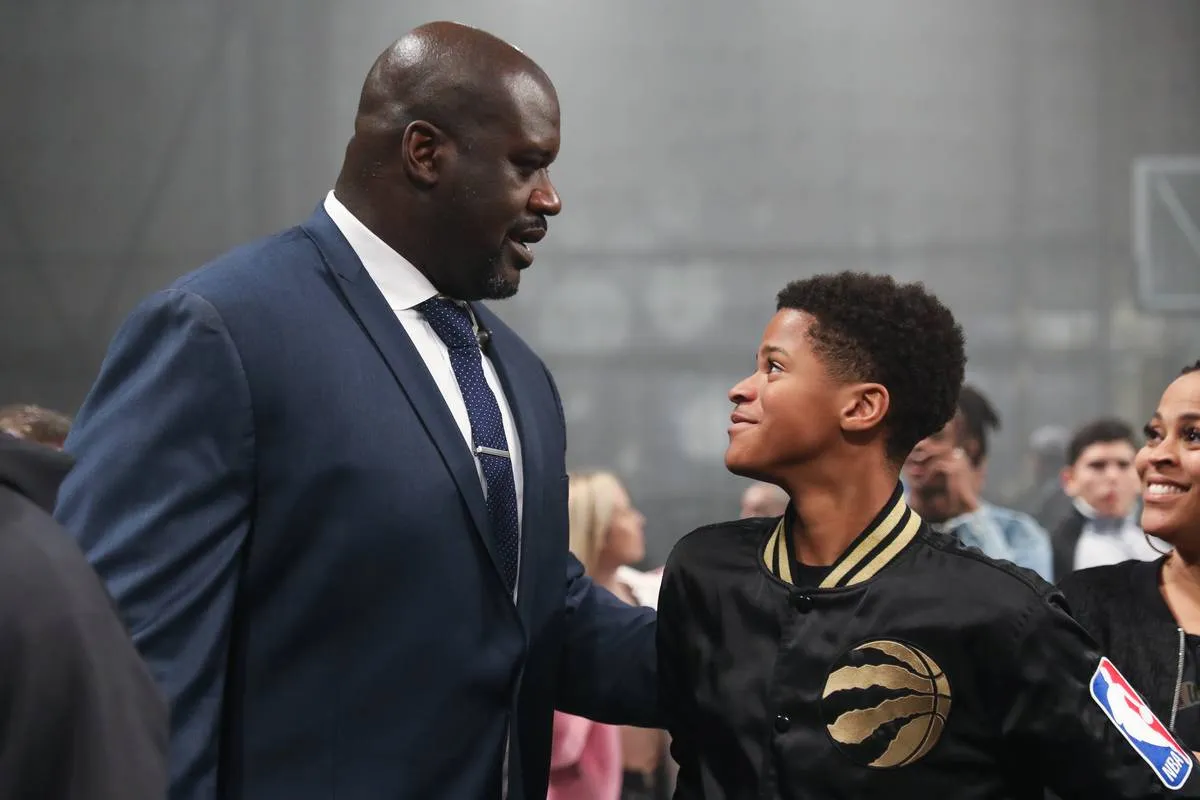 How easily Shaq gives his time and dollars to strangers and businesses rather than his kids frustrates them a whole lot.
Every day Shaq leaves the house with the goal of making others happy.
My Money Didn't Grow On Trees
"... if you want me to invest in one of your companies, you're going to have to present it...I'm not giving you nothing."
Nothing except basketball came easy for O'Neal, and he wants his kids to see that things have to be worked for and earned.
The World Is Yours
O'Neal believes he would be a genius if he had access to the information his children have today.
"The world is at our fingertips," O'Neal wants all kids to realize.
According To Legend, The Remains Of This Lost City Lay Deep Underwater
Momma Knows Best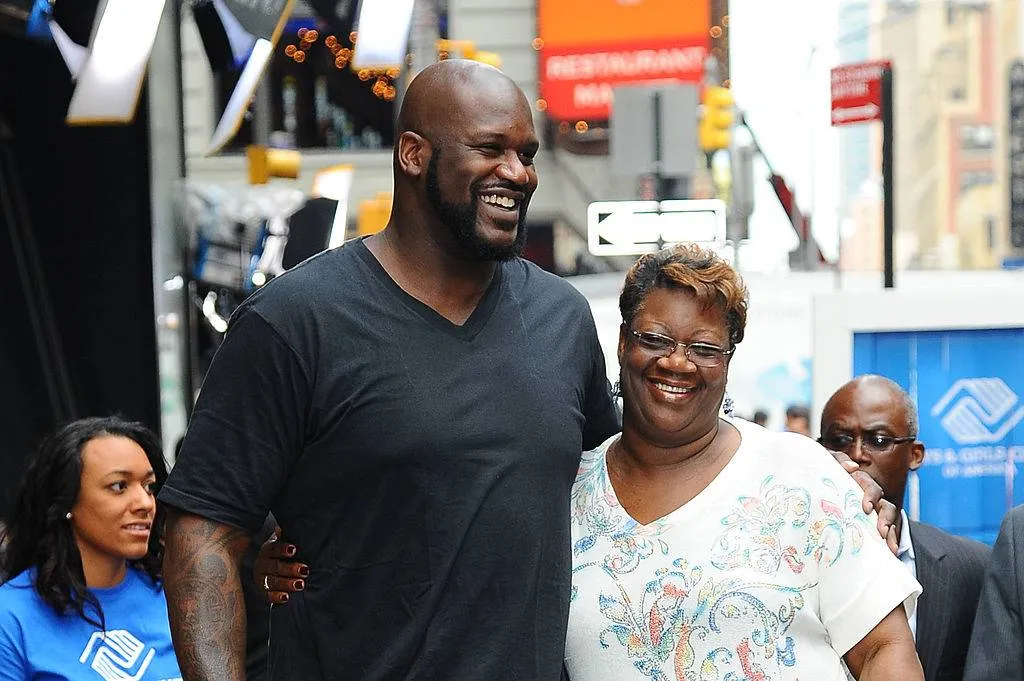 Insisting on higher learning came from Shaq's upbringing, and was not him being mean.
O'Neal left L.S.U. after three years but fulfilled a promise to his Mom, graduating in 2000.