You'll Never Guess Who The Youngest Millionaires in the World Are
Some kids have really struck it big, from working hard and just simply being born into extremely fortunate upbringings of successful parents. But, some are more wealthy than others, and age has nothing to do with it. Check out our list of the wealthiest teens, including Anna Nicole Smith's daughter, who has already started her modeling career.
Bella Thorne- $2 Million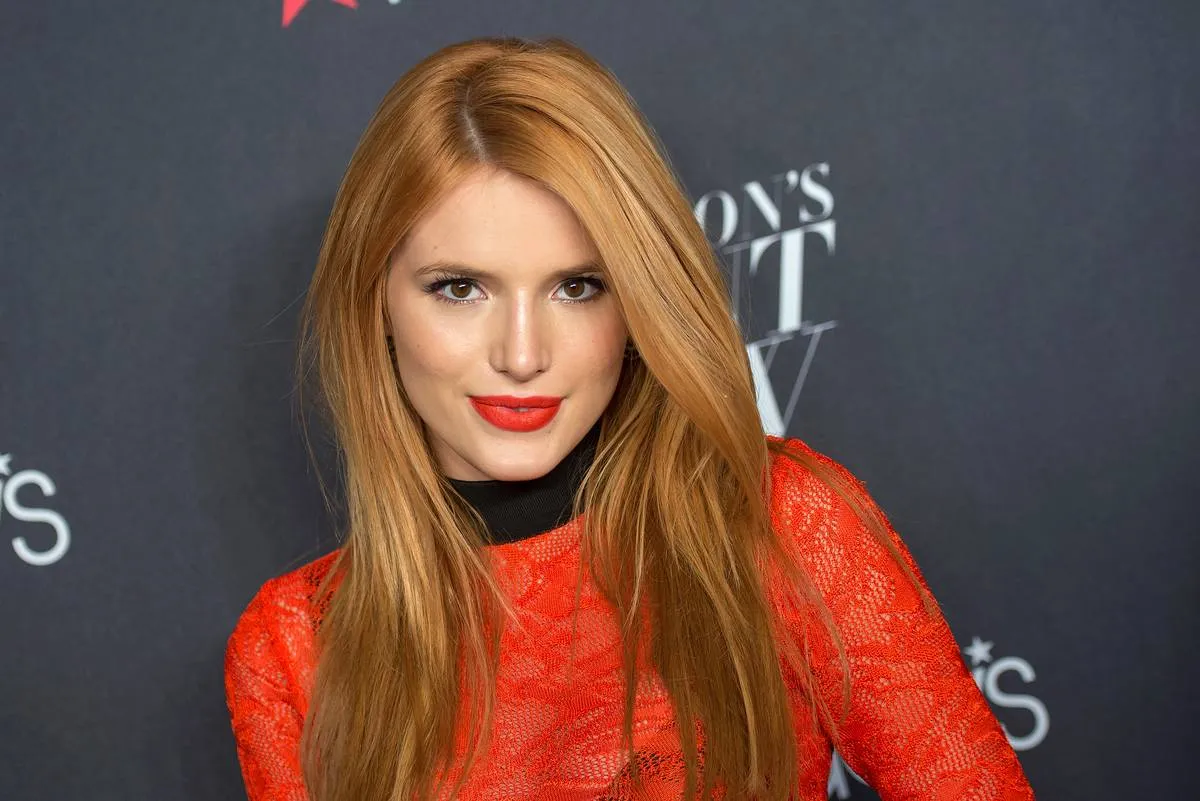 As an original Disney star from the series Shake It Up, it was apparent this beauty was going to conquer the industry early on. With one of the best bods in all of Hollywood, Thorne has recently focused more on big screen films straying from her television roots like The Duff, Blended and Shovel Buddies.
With her already successful and still blossoming career, her net worth as of 2017 is estimated at $2 million and growing; not bad for 19 years old, not bad at all. In the coming months, Thorne is set to appear in the 2017 romantic flick Midnight Sun with Patrick Schwarzenegger, so we will continue to see that net worth soar.
Dakota Fanning- $16 Million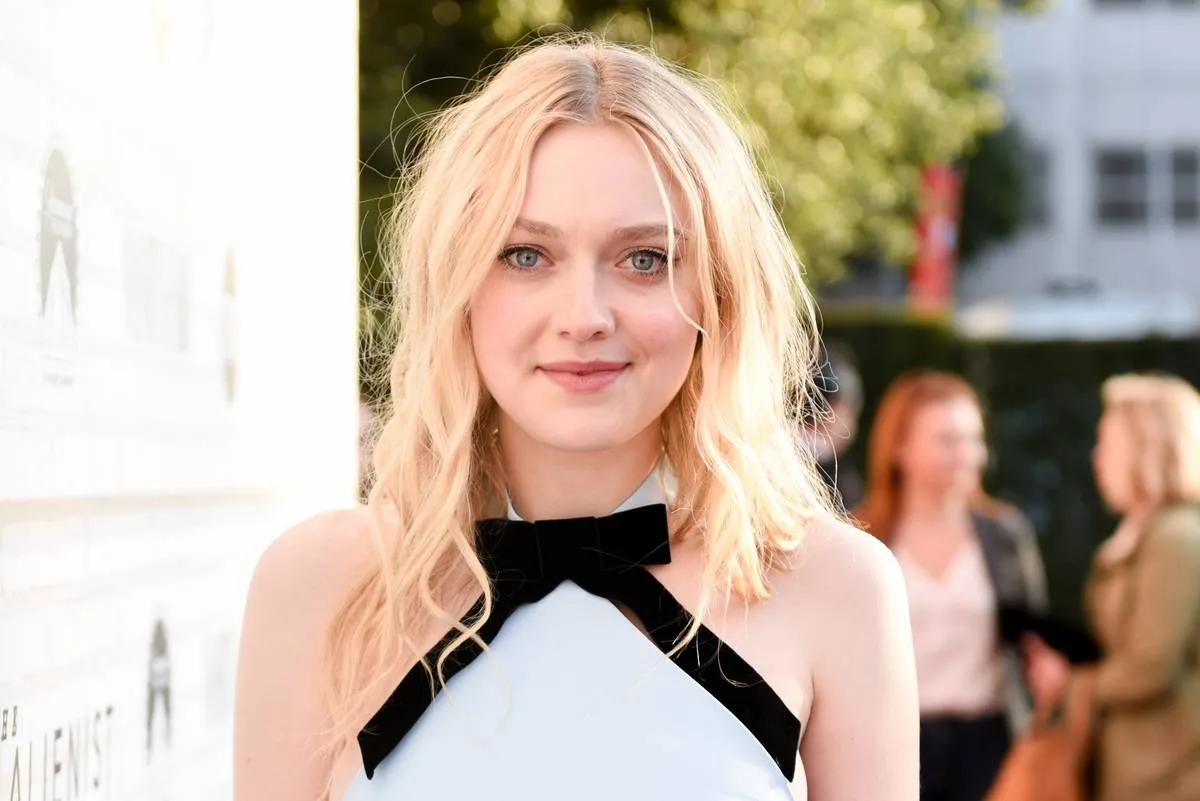 Since her wonderfully scarring childhood role in Man on Fire, there is not one person on this Earth that doesn't think Dakota Fanning is talented. At age seven the actress had already earned a Screen Actors Guild Award nomination for her role on I Am Sam; making her the youngest nominee in history, no big deal.
During her older adolescence, Fanning was featured in War of the Worlds, Charlotte's Web, Cat in the Hat, The Secret Life of Bees and Coraline, but once we saw her rebellious role in The Runaways, it was clear she was no longer a child. In more recent years, the stunner has turned toward the world of fashion being featured in high-end magazines like Elle, Vanity Fair and Cosmopolitan. Hinting at several films coming out in the next two years, Fanning is reportedly returning to the screen and with a net worth of $16 million in her pocket, there is nothing that can stop her.
Knox & Vivienne Jolie-Pitt- $67.5 Million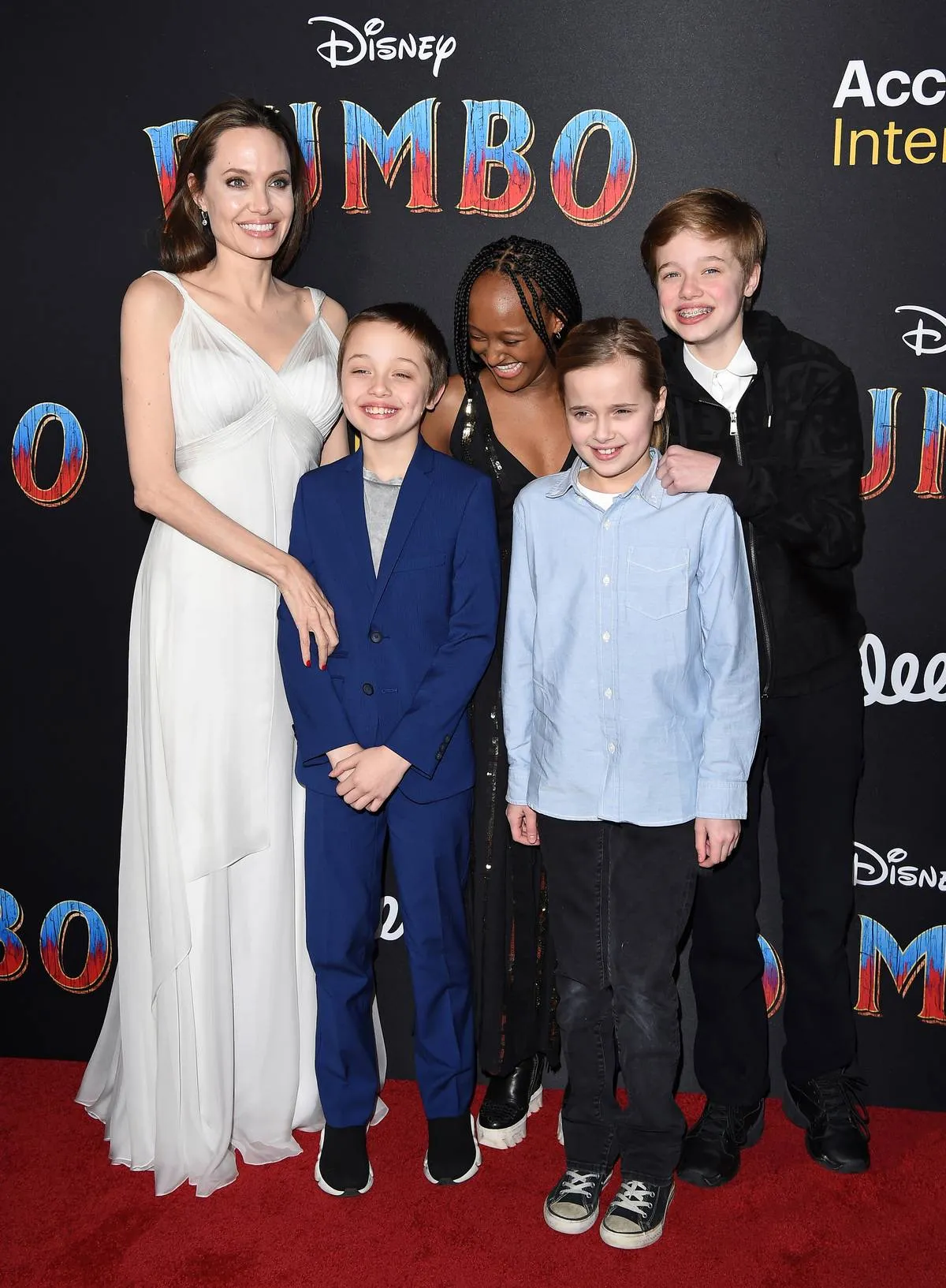 Although these two twins don't have it the greatest with their parents engaged in a multi-million dollar divorce, their cushy $67.5 million inheritance might just ease their worries a bit. Jolie-Pitt twins Knox and Vivienne have basically been born into the greatest life in the world with both of their parents being successful Hollywood actors.
As the second and third biological children of the couple, both share physical similarities of their attractive parents, and definitely have a future onscreen or in modeling. But, for the time being, the twins will just have a blast spending their widely successful parents' fortune until they start to make their own.
Jackie Evancho- $2.5 Million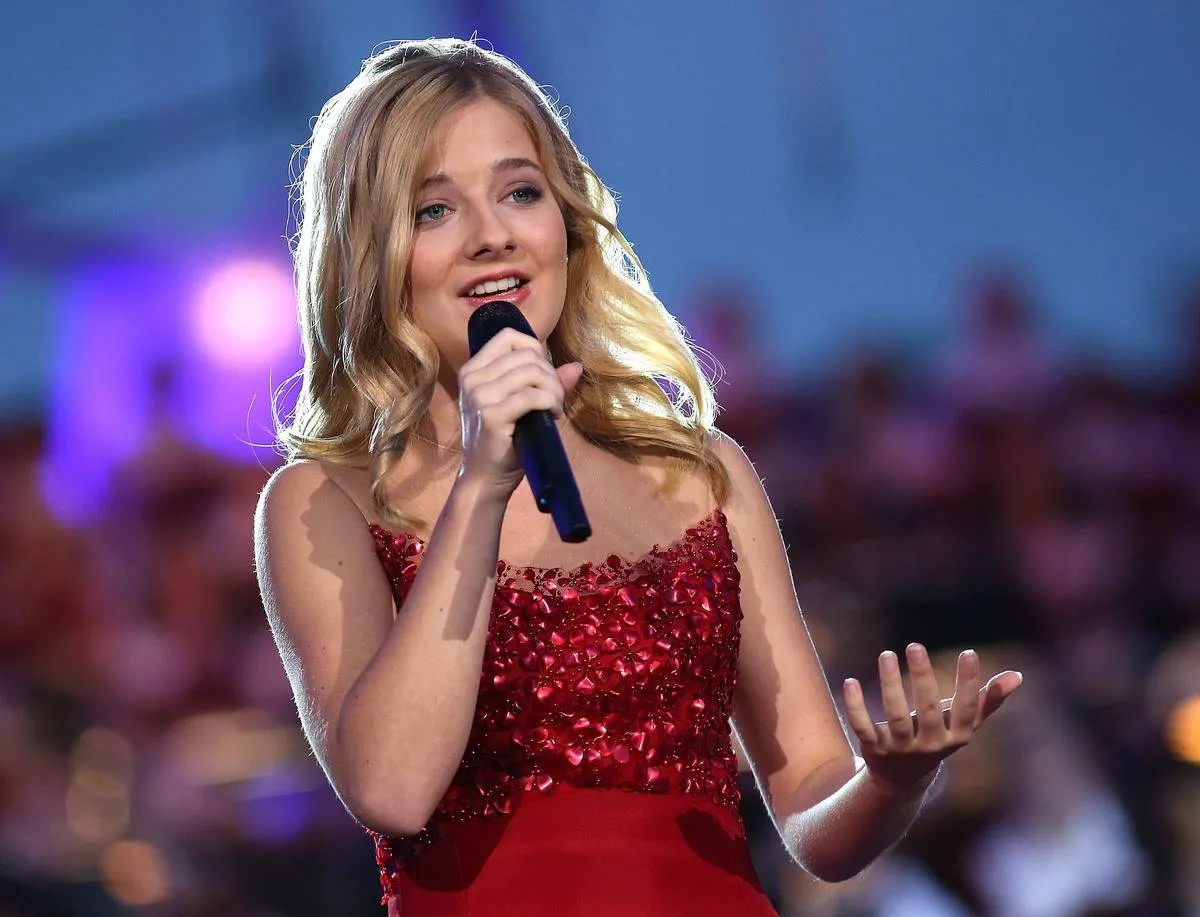 Successful America's Got Talent contestant and classical singer Jackie Evancho, at only 16 years old, has an estimated net worth of $2.5 million. Since placing second in the epic talent display, Jackie has released six albums; some platinum, some gold, and three Billboard 200 top 10 hits.
She even became the youngest top-5 debut artist in UK history while appearing on TV cameo's and performing worldwide tours. Evancho was ranked as the youngest solo artist ever to go platinum in the U.S. in 2010 and it is evident that her wildly successful career is just starting out; we cannot wait to see what she has planned in the coming years.
Cody Simpson- $4.5 Million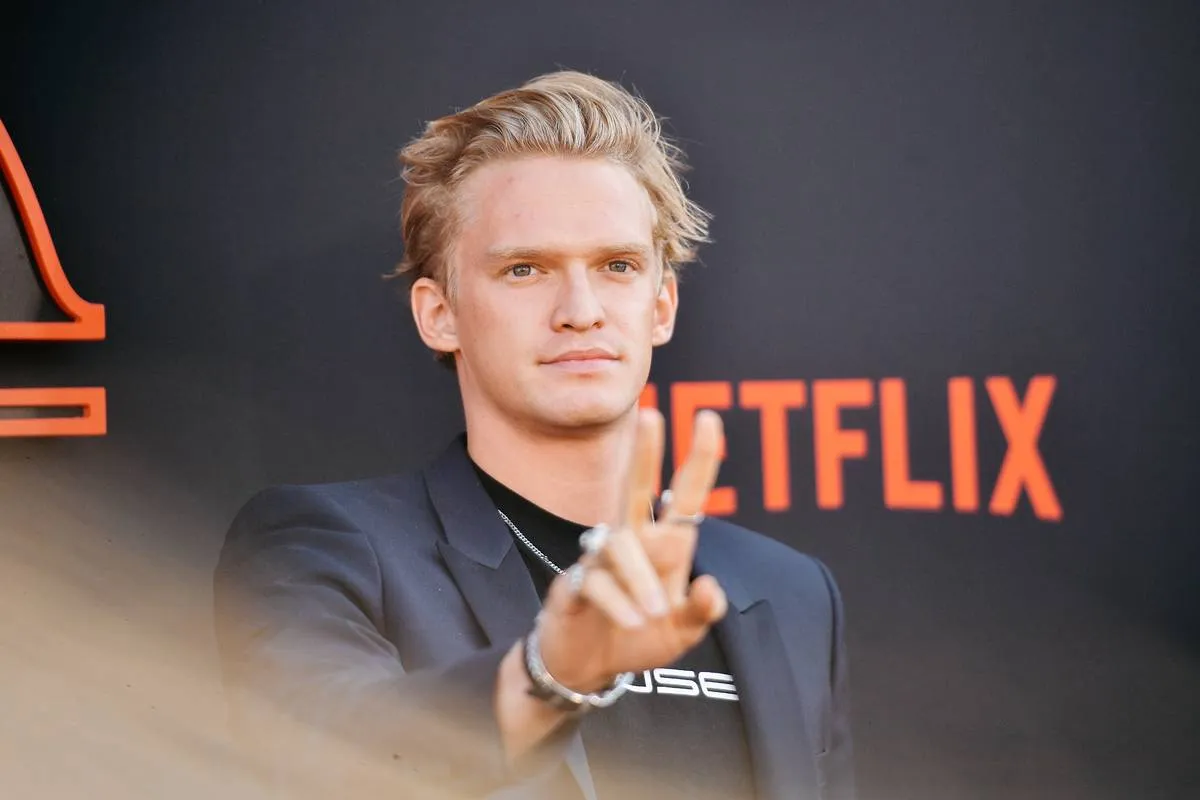 Not only is Cody Simpson a successful musician in the industry, but he even owns his own record label at 20 years old! The Queensland native was signed to Atlantic Records after starting out as a YouTube sensation and has already embarked on a nationwide tour in his flourishing career.
His debut album, Coast to Coast, was released in 2011, reached #12 on the Billboard 200 and led to a nationwide U.S. tour just before he took on Justin Bieber's manager, Scooter Braun. For a short while, Simpson was featured on Dancing With the Stars and after finding "creative differences" with the label, Simpson decided to start his very own. With an estimated net worth of $4.5 million at just 20 years old, it is clear that he made the right decision for his career and his future.
Elle Fanning- $5 Million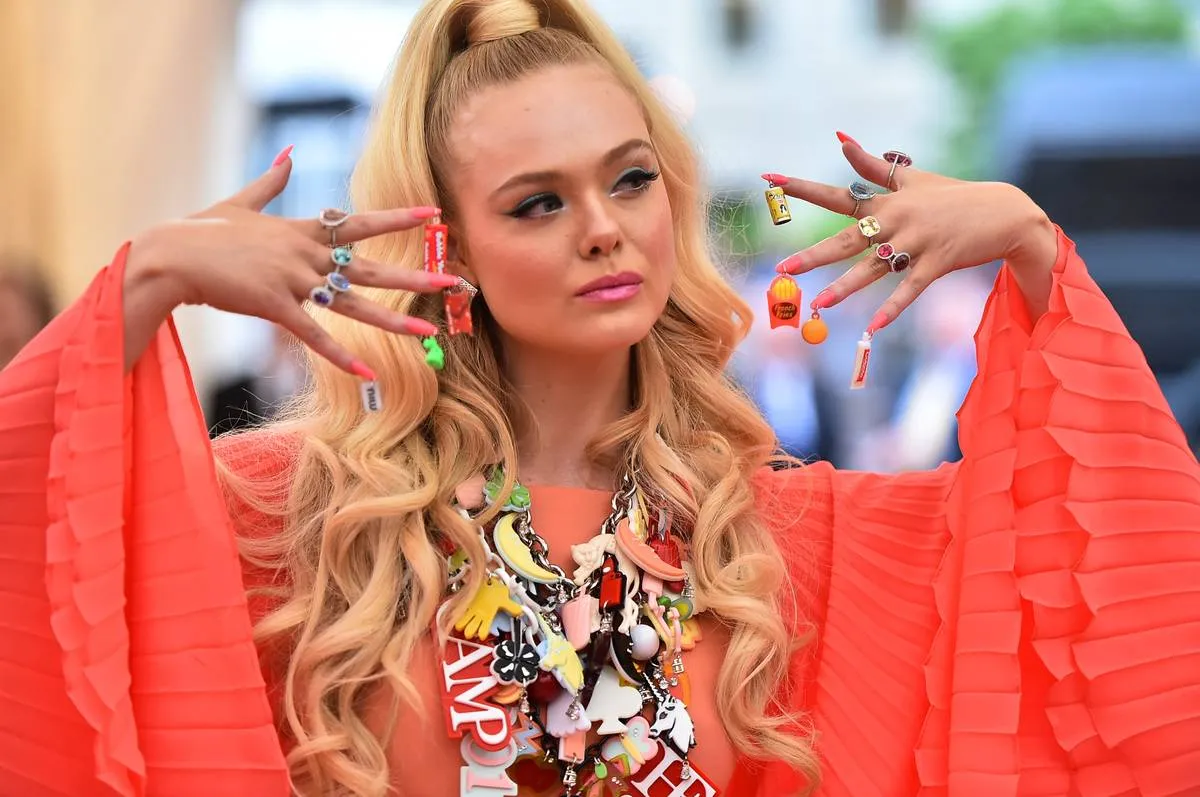 Younger sister to childhood star Dakota Fanning, Elle, has been making her own waves in Hollywood with massive roles onscreen and shining in the spotlight at fashion shows. With a major role in Angelina Jolie-favorite Maleficent, Fanning played the ever-slumbering Sleeping Beauty with natural beauty and grace and really caught the attention of fans from the get-go.
Another of Elle's killer roles was her Super 8 character Alice Dainard and at just 18 years old, the young actress has already been nominated for A Saturn Award, a Young Artist Award, a Scream Award, a Teen Choice Award, MTV Movie Award and even a Special Spotlight Award at the Hollywood Film Festival. We can expect much to come from this insanely wealthy, successful and talented young woman in the upcoming years.
Rico Rodriguez- $7 Million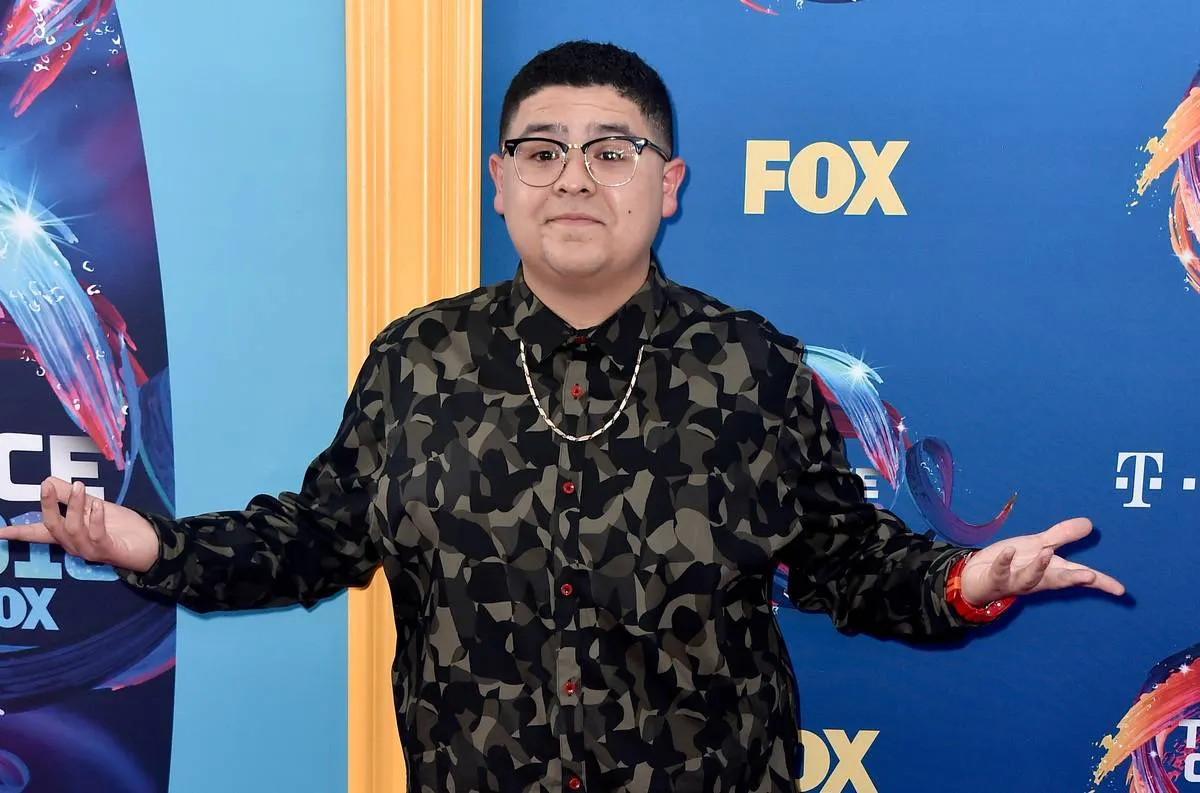 As one of the luckiest teens in the world, Rico Rodriguez has played Sofia Vergara's son Manny over the last 10 years on the epic sitcom Modern Family. As the intelligent, introverted Manny, Rodriguez has earned a hefty sum over the years for the role and has landed several outside roles on the side; including features in Disney movies.
Only 18 years old, Rodriguez has already become a co-winner of the Screen Actors Guild Award for Outstanding Performance by an Ensemble in a Comedy Series and has even found time to write his own book, Reel Life Lessons... So Far. With an estimated net worth of $7 million, there is much in the future for this 2015 Best Young Actor on Television Image Award winner.
Miley Cyrus- $120 Million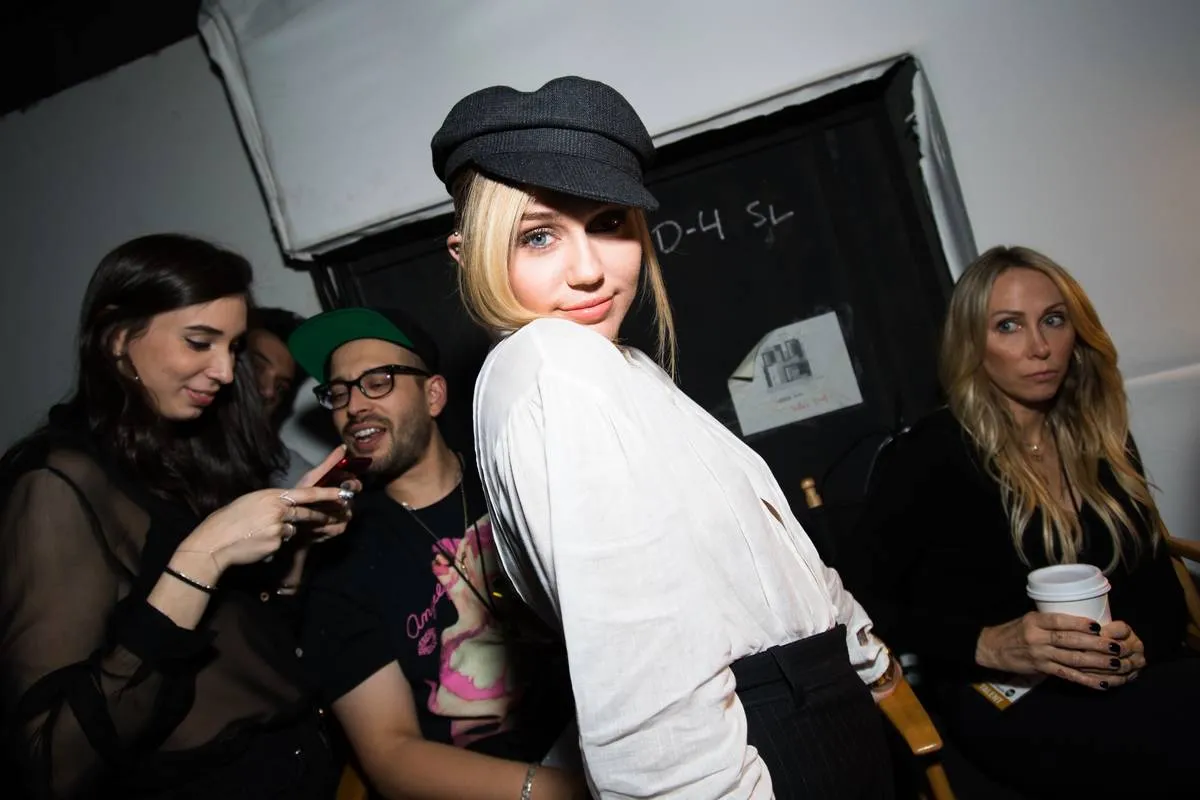 Although she started out as the homegrown country star Hannah Montana on the Disney Channel, Miley has since re-branded herself as a serious pop artist that doesn't take flack from anyone.
Her wild antics, bizarre apparel choices, open and free drug-related expression, feminist ideals and bisexual tendencies have created a vivid picture for both fans and non-fans in the last two years and you either love her or you hate her. But, one thing you cannot deny about the singer and actress is that she has made a lot of money. By the time she was 16 years old, Cyrus' franchise had amassed a worth of $1 billion, according to Today. At 25 years old, she now has a net worth of $200 billion.
Chloe Grace Moretz- $8 Million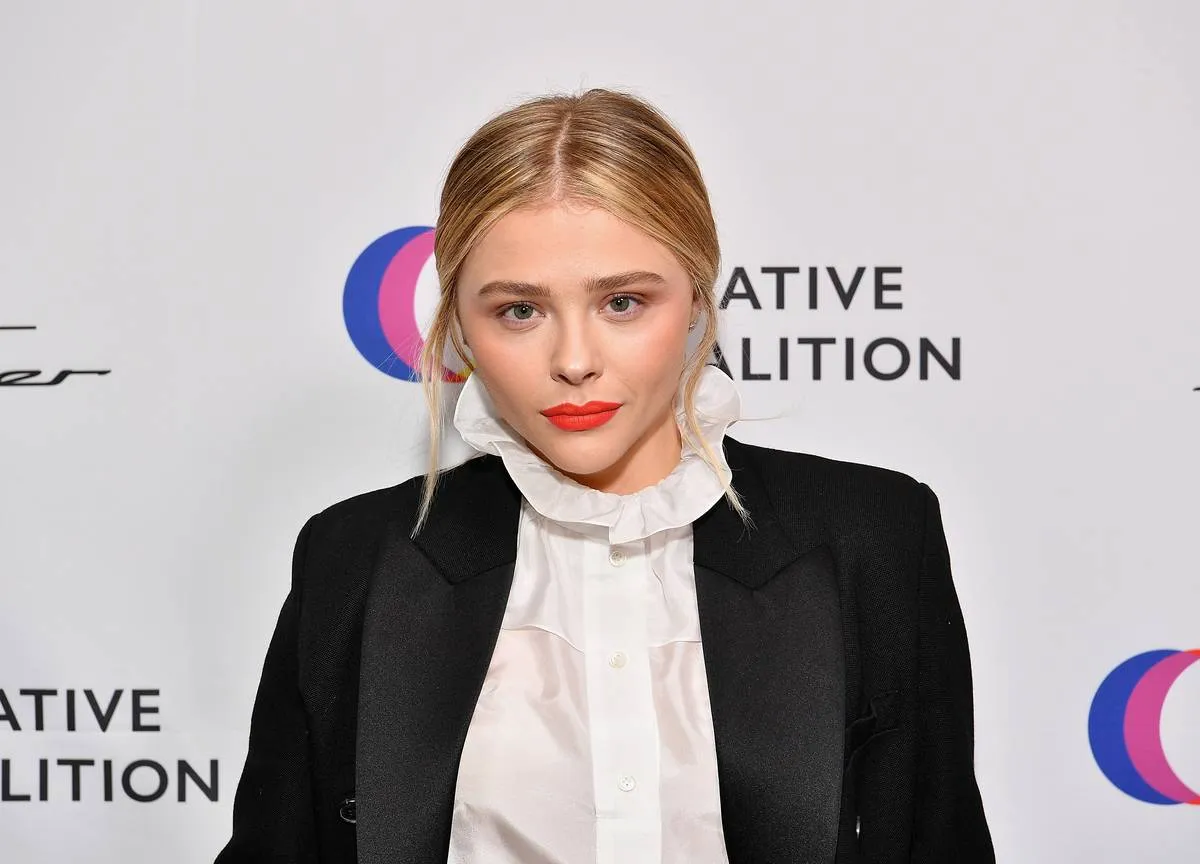 In the last few years, this actress has been making a huge name for herself with insanely well-received roles in films like Dark Shadows, If I Stay and so many more.
Her attempt to recreate the realistic and still terrifying horror of the classic, bloodied thriller Carrie, fell a bit short of our high expectations from the iconic and bone-chilling performance by Sissy Spacek. But, she still managed to skate past the critics for the role almost unscathed. Her fierce femme fatale guise has earned her a net worth of $8 million in her early 20's, there is nothing this bad-to-the-bone chick cannot do.
Dannielynn Hope Marshall Birkhead- $59 Million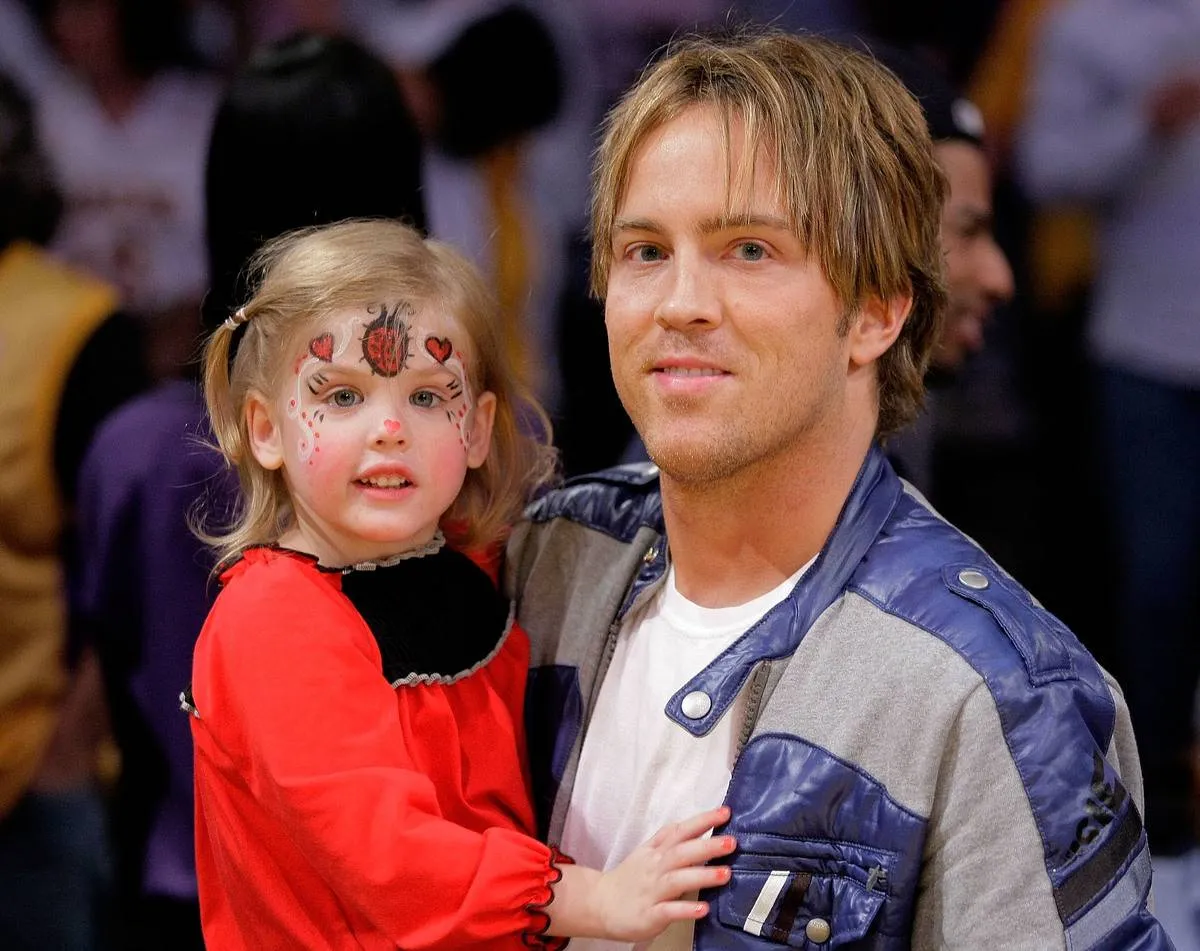 Daughter of the famous and deceased Anna Nicole Smith, Dannielynn Birkhead has come into quite a sum of money thanks to her mother's impressive career as a Playboy and Guess model, actress and reality star. As her brother sadly passed away just a few months before her mother, due to a drug overdose, Dannielynn is the sole heir to her mother's massive fortune.
In 2012, the young beauty was featured in the Guess Kids campaign following in the footsteps of her stunning mother, so that must have added to the "Dannielynn fund" quite a bit. But, now the 10-year-old can be found far from the L.A. scene in Kentucky with her father, Larry Birkhead, living her life in school and with her friends.
Jaden Smith- $8 Million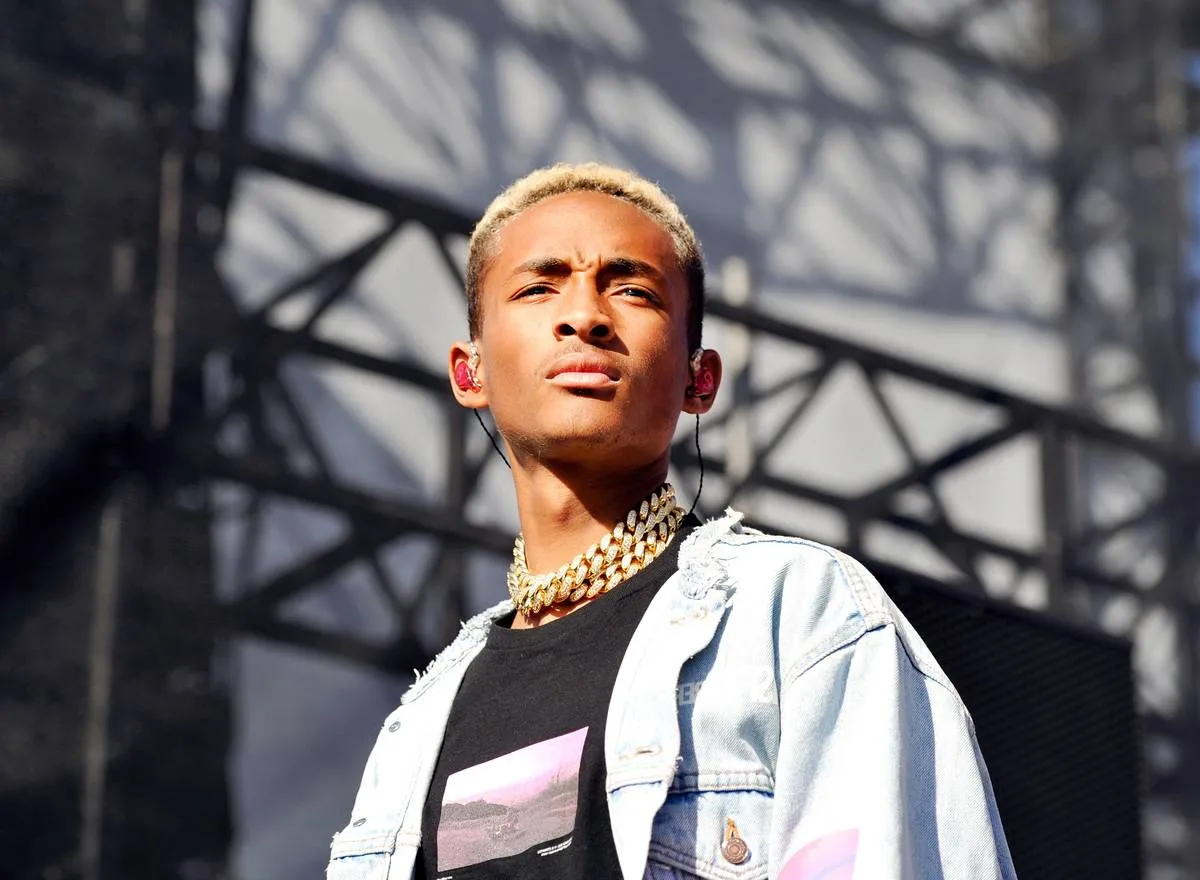 Considering the rich stock that this up-and-coming model and actor comes from, it's pretty impressive that his personal net worth (excluding his parents) is estimated at $8 million already. So far the list of Jaden's accomplishments isn't the longest, but this 18-year-old is just starting out.
With roles in major films like The Karate Kid remake, The Pursuit of Happyness alongside his talented father, The Day the Earth Stood Still, and After Earth, it is clear that Smith inherited the acting bug from both his mother and his father. However, in more recent years, the young talent has channeled his innovative focus on the fashion world walking the runway in major campaigns and has even developed and created his own fashion brand line called MSFTSrep. There is no stopping this Smith.
Lorde- $12 Million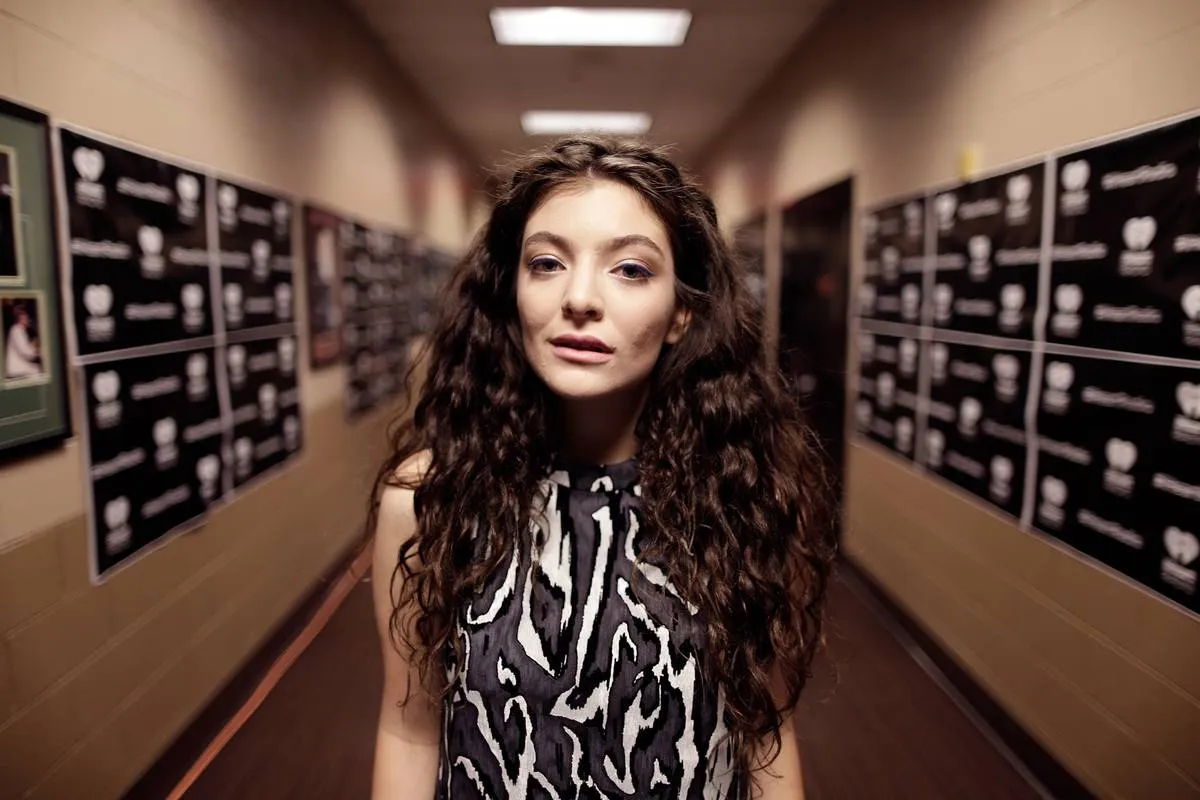 The sky is the limit for this insanely talented 20-year-old Auckland native with her stunningly unique vocals, killer beats, and undeniably hypnotic stage presence. As much as we love Lorde here in the U.S., we cannot compare to the level of worship both New Zealand and Australia feel for her where the singer charted number two with the release of her debut album The Love Club EP back in 2013.
Next came the ever popular single and sonic surrender of "Royals" that basically rocked the world with youthful expression, raw power and a statement of individuality for an entire generation that made her the youngest solo artist to earn a number one spot on the Billboard Hot 100 since 1987. With an equally impressive estimated net worth of $12 million, at what can only be considered the start of her career, big things should be expected from this one-of-a-kind melodist.
Abigail Breslin- $12 Million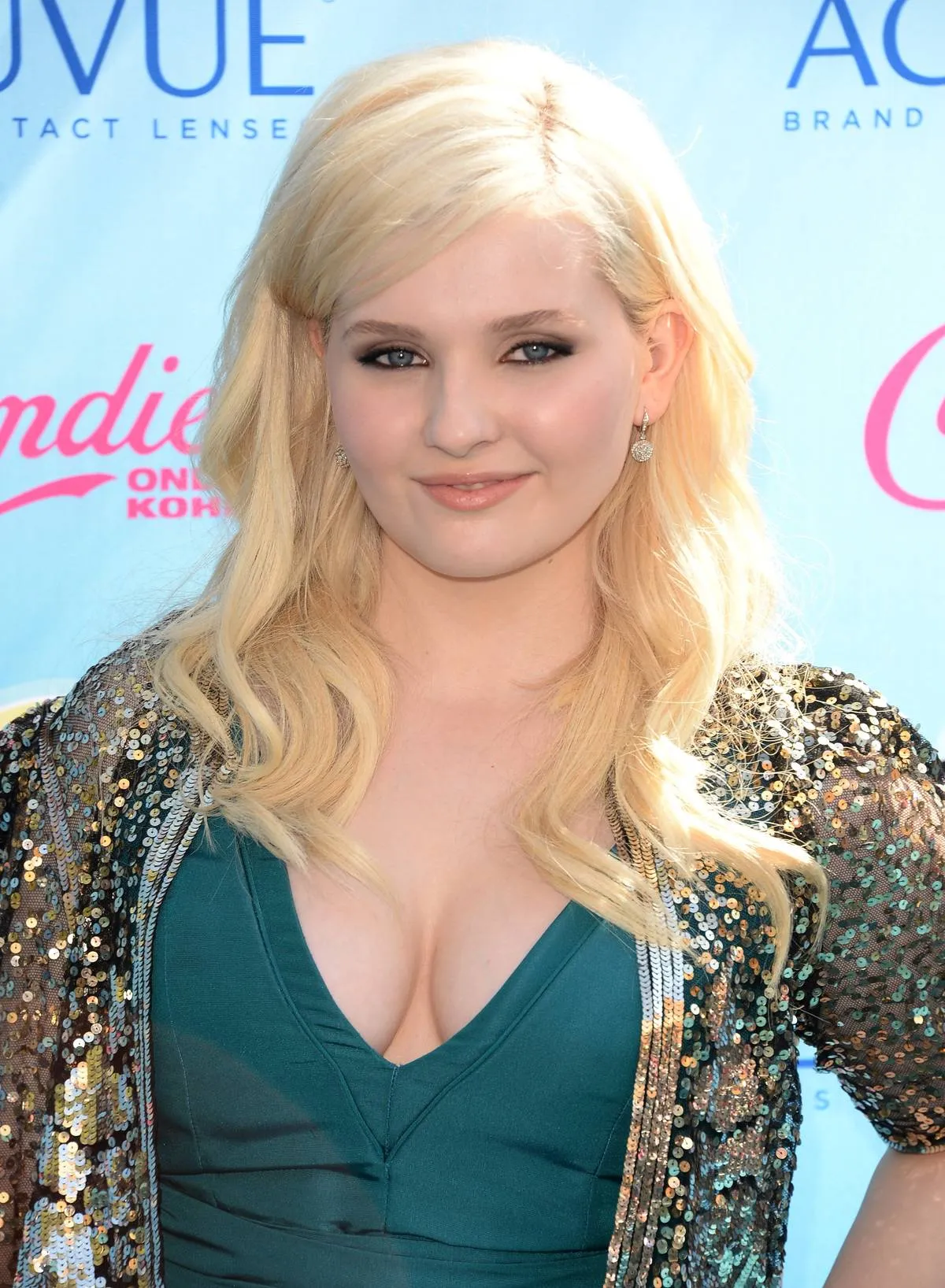 From her big screen, 5-year-old debut in the always haunting film Signs, Abigail Breslin has been a talent to keep track of. Nominated for an Academy Award for Best Supporting Actress for her near life-changing role in the Sundance Film masterpiece Little Miss Sunshine, Breslin had big shoes to fill after her older brother Spencer (from The Kid) charmed our hearts with his delightfully pudgy face.
But, the actress has come through with huge roles in Definitely, Maybe, Zombieland, Rango, My Sister's Keeper, Scream Queens and more with an estimated net worth of $12 million at only 20 years old! Big things are in store for this fresh-faced beauty and big screen talent and we cannot wait to see what they are.
Nick D'aloisio- $30 Million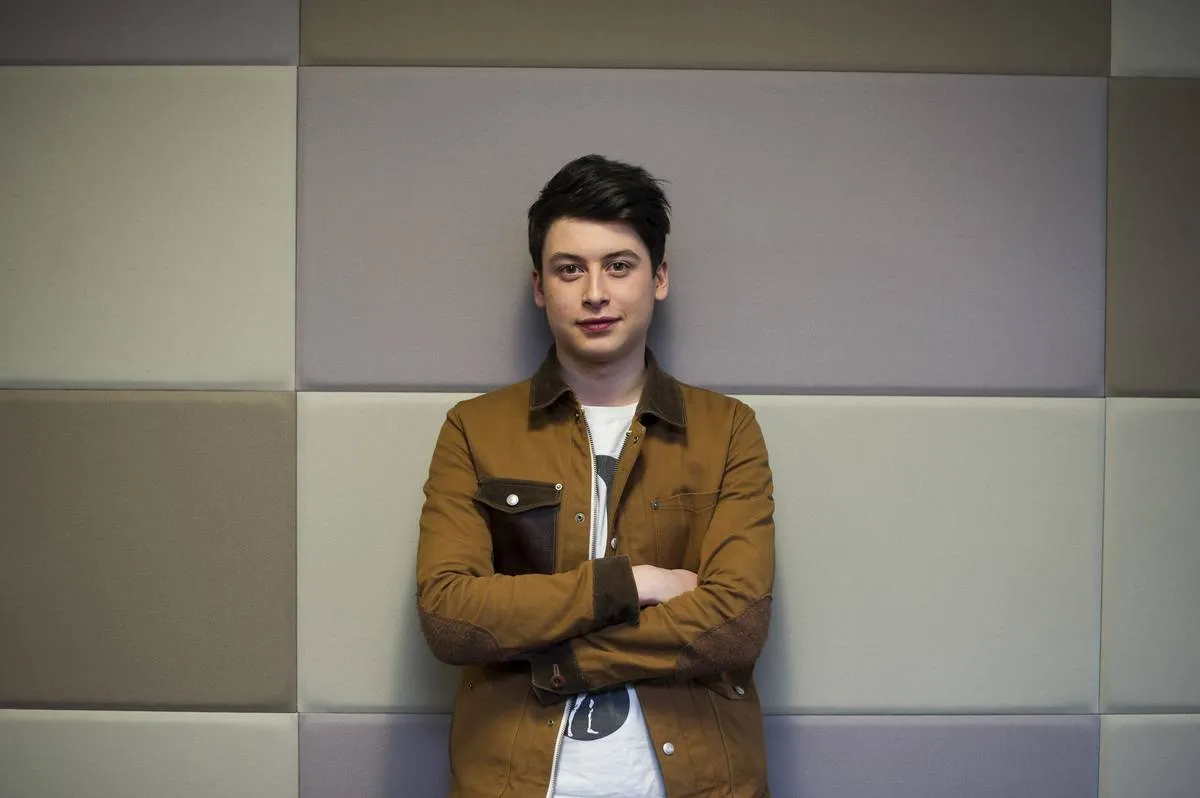 So, who is Nick D'aloisio? This now 21-year-old computer genius and entrepreneur is responsible for the construction, invention, and functionality of the popular app Summly that was bought out by Yahoo for $30 million in 2013. Summly allows users to read condensed summaries containing mass amounts of media information in an accessible manner through the use of machine learning and natural language processing.
The technology prodigy received his first investment at 15 turning the app into Apple's App of the Week in its first stages but has since transitioned the application toward a mobile news app that simplifies smartphone accessibility. Considering the kid is about to graduate from Oxford University, is already a Product Manager at Yahoo and taught himself how to code at the age of 12, there is no telling the fortune that this rising star will accumulate in the coming years.
Valentina Paloma Pinault- $12 Million
Daughter of beautiful actress Salma Hayek and French billionaire and CEO Francois-Henri Pinault, Valentina Paloma Pinault was born unto a massive $12 million fortune. 10-year-old Valentina, so far the only child of the couple, is already quite wise for her age according to an article stemming from the Latin Post.
Apparently, Valentina was the victim of racist comments that were made by a fellow classmate and boy, but turned the other cheek stating that 'He was so dumb that I don't even pay attention. He was stupid and was saying foolishness.'" Not bad for a 10-year-old, who was actually 8 at the time of the incident. So far, Valentina has yet to conquer any part of the screen like her famous mother, but we have a feeling that will change as the young beauty matures.
Prince George Alexander Louis- $3 Billion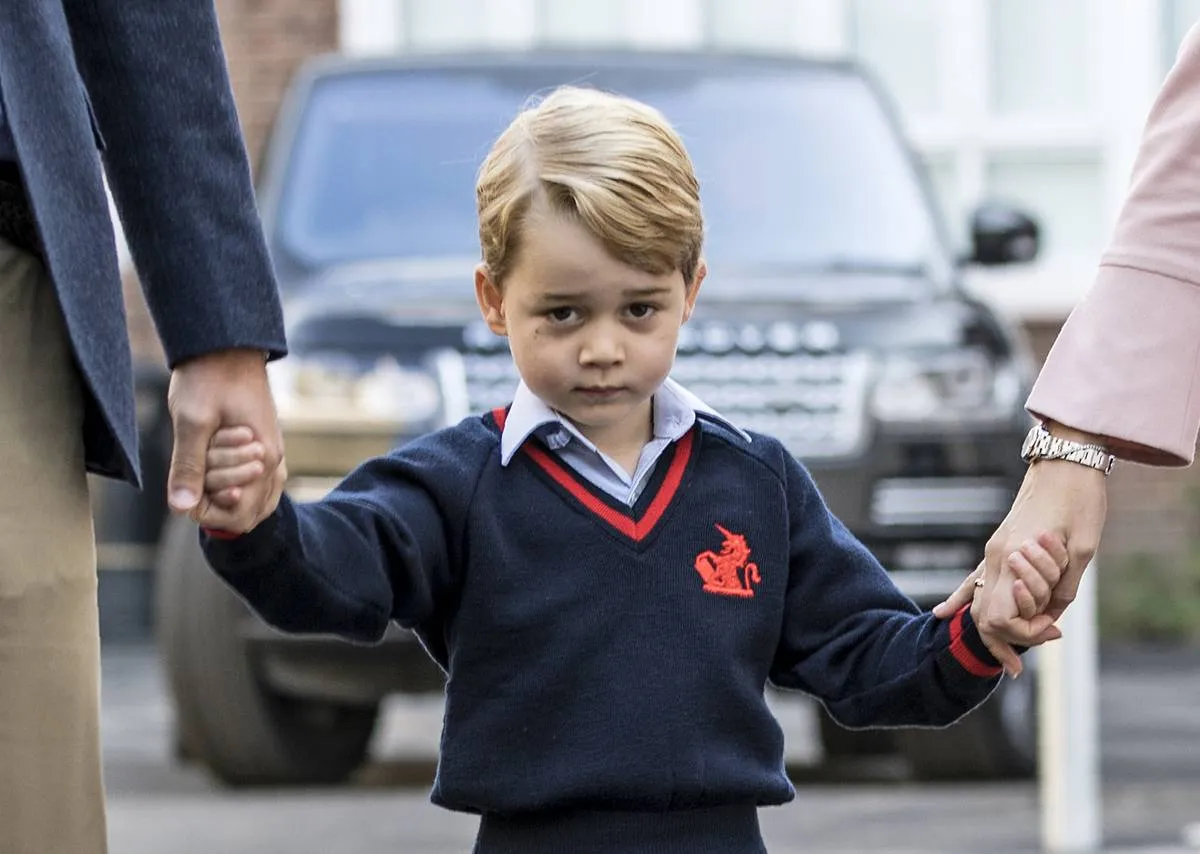 Talk about a kid that was born into a life of riches and no worries, 3-year-old Prince George is the epitome of a child that can have anything and everything that he will ever want.
As the first child of Prince William and Duchess Kate Middleton, George's birth alone was a worldwide spectacle, including Brits overnight camping, stalking cameramen and a whirlwind of flashing lights. Born into the inheritance of $3 billion, easily the highest on the list, George, and his younger sister, Princess Charlotte are living a life that we will never know full of designer clothes, the greatest and healthiest foods on the planet, million dollar cars and whatever else their little British hearts desire.
Justin Bieber- $110 Million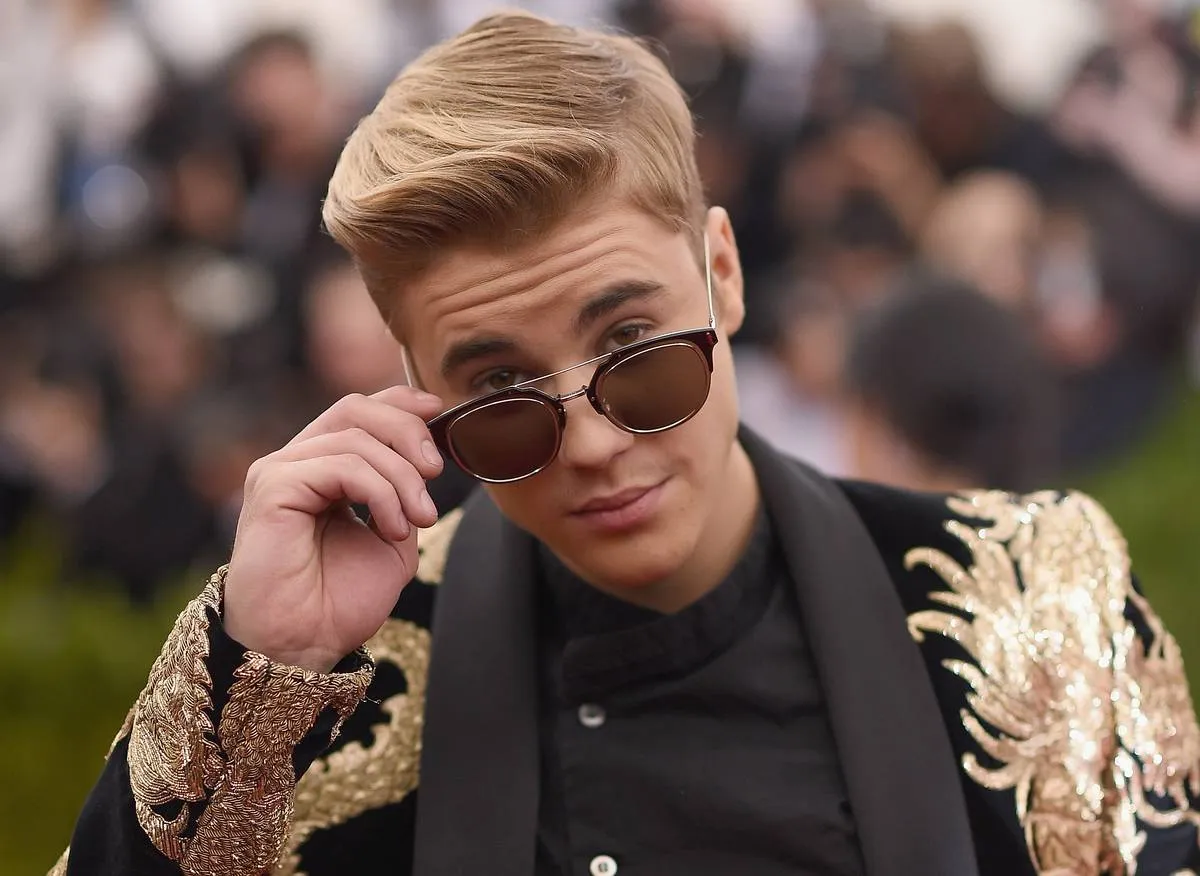 One of the most successful and well-known artists of this generation, Justin Bieber has definitely earned all of the money he has accumulated over time; at least we can give him that. The Toronto native was discovered early on by manager Scooter Braun and Usher signed onto Raymond Braun Media Group and eventually L.A. Reid's Island Records in 2008.
With the release of his first single, "One Time," the certified platinum single hit #17 on the Billboard Hot 100 and it was clear that Bieber was a star. After his debut album, My World 2.0, reached the number one spot on the US Billboard 200, Justin became the youngest male solo artist to top the charts since Stevie Wonder in 1963. With a $110 million fortune that is always growing, Bieber can pretty much have whatever he wants and he's not afraid to ask.
Taylor Lautner- $24 Million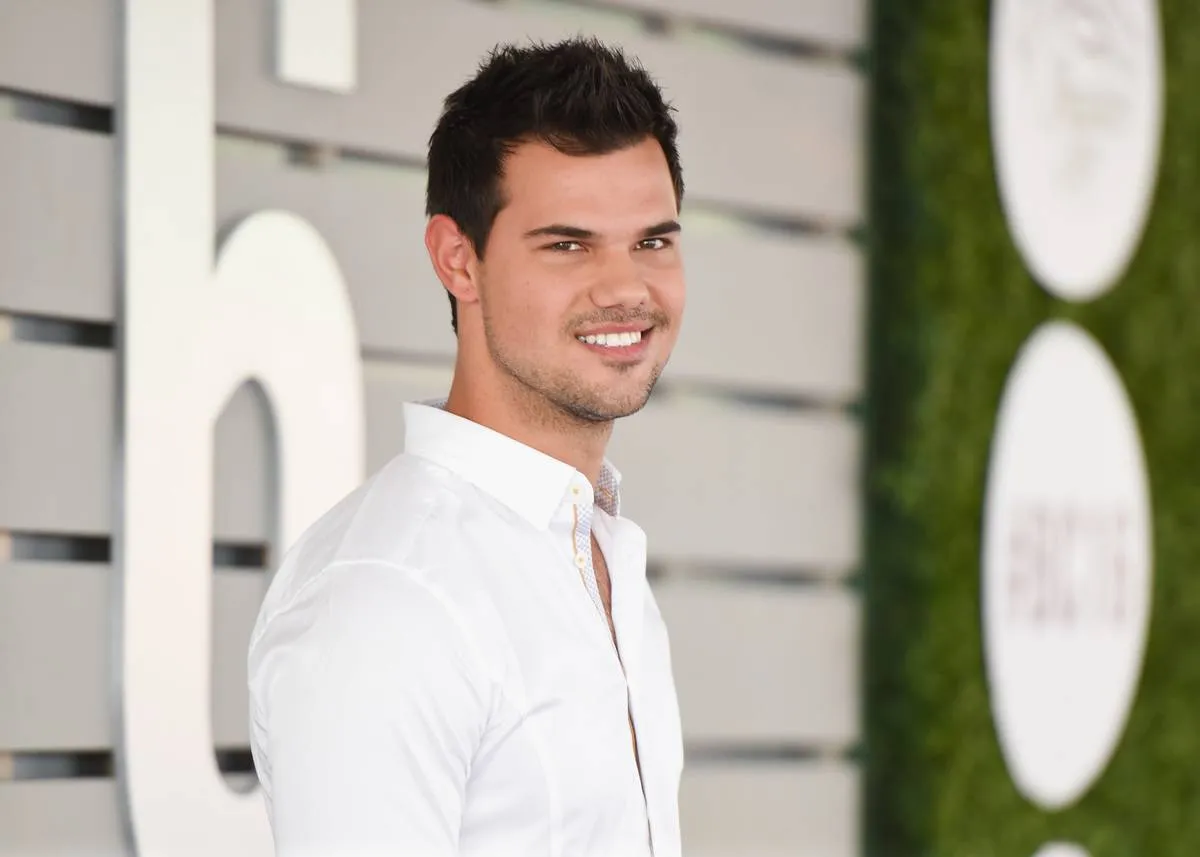 The highest paid teen actor in 2010, down-to-Earth heartthrob Taylor Lautner has come a long way from his Twilight days that earned him millions in revenue.
Evolving from his typical "sex symbol" standard that the media coined him as "50 Sexiest Men in 2010" and #4 on People's "Most Amazing Bodies" list, Lautner has decided to focus on much more than just his looks in recent years. Starring in several of Adam Sandler's silly movies like Grown Ups 2 and The Ridiculous 6, appearing in Netflix's Cuckoo and now a major piece of the FOX thriller puzzle Scream Queens, Lautner has shown his true colors and talents with his $24 million net worth and dazzling personality.
Nick Jonas- $18 Million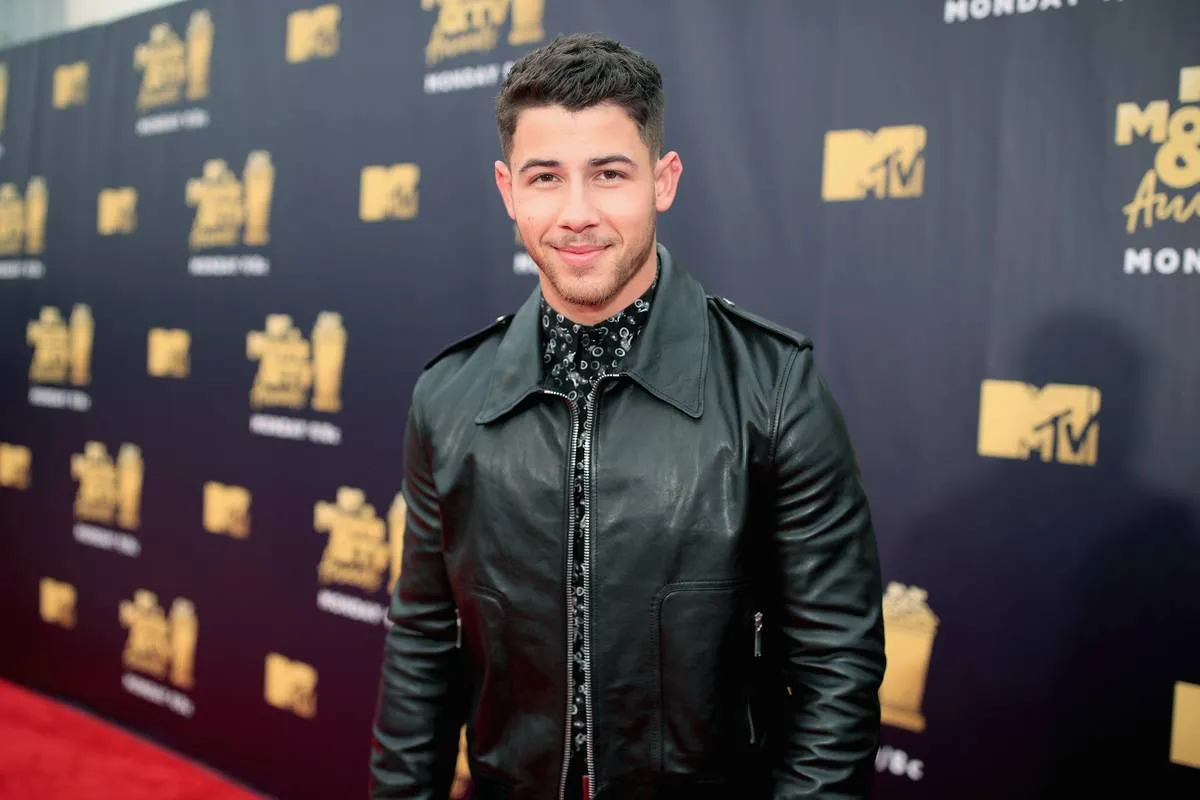 While the Jonas Brothers trio was signed to Columbia Records and nailed their Disney channel series Jonas once upon a time, youngest brother Nick Jonas broke away from the handsome pack and has since established himself as a successful, sexy solo artist in recent years. After signing with Island Records in 2014, Nick released his solo debut album, Nick Jonas, that soared over U.S. charts and landed him at the top of the Billboard 200.
Just after co-founding his own record label, Safehouse Records, his third studio album Last Year Was Complicated earned him the title of the highest peaking entry as a solo artist on the Billboard 200. Creating the "sex symbol" persona over time, Nick is now 24 years old and currently worth at least $18 million and growing; not bad for a Disney star.
Angus T. Jones- $15 Million
We all know him as the lovable, chubby and simple-minded of Jake on Two and a Half Men, but Angus T. Jones is not the same person anymore. By 2010, Jones had become the highest paid child star in television at 17 years old, guaranteed $7.8 million for the next two seasons of the show before his character was finally featured maturing, exploring drugs and rebellion, the Army and older women.
By 2012 Jones was publicly expressing a conservative transformation toward Christianity, outwardly calling the show he once called home "filth." Following through on his promises during his new founded baptism, Jones is now a heavily philanthropic supporter and works on the Tonite management team, but has managed to maintain his ridiculous net worth of $15 million.
Evan Spiegel- $4 Billion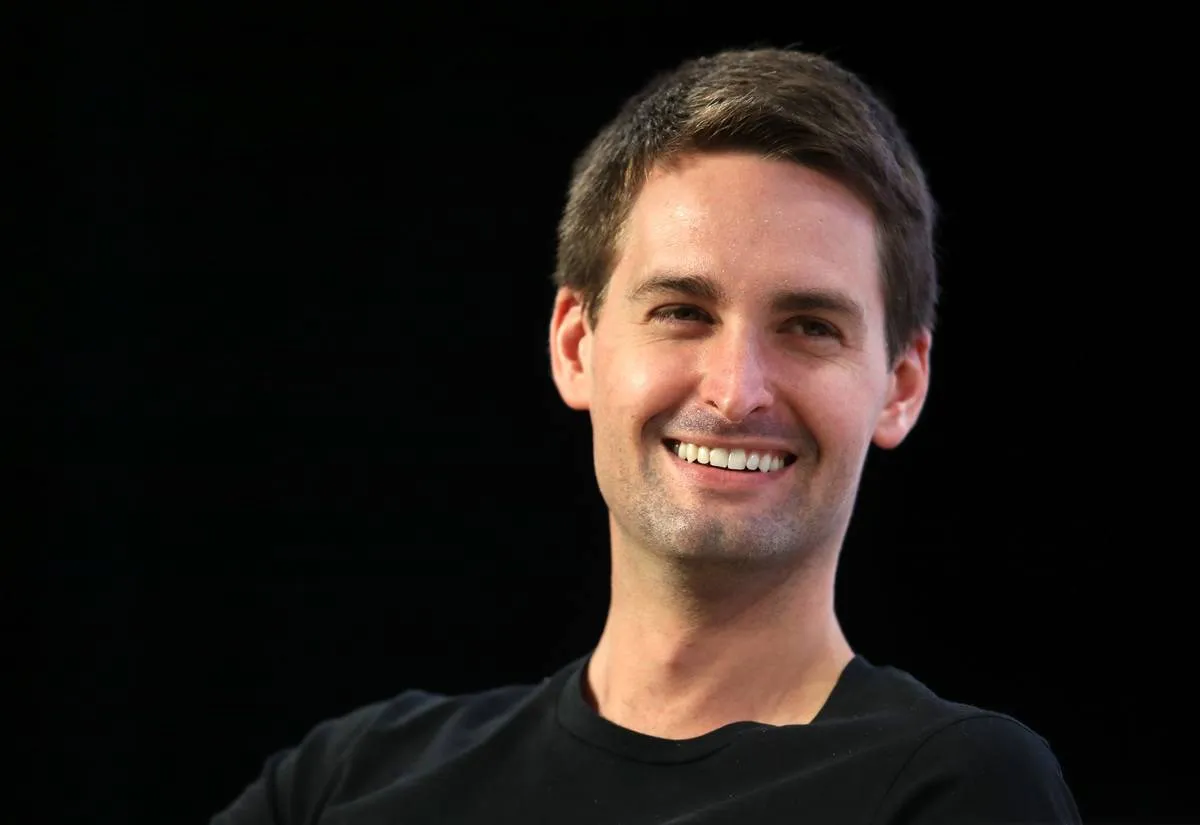 The owner, CEO, and creator of Snapchat, Evan Spiegel, is by far one of the richest 26-year-olds on the planet with an estimated net worth of $4 billion! Not million. The Stanford University drop out came up with the brilliant, filtered application that started as a class product with friend and classmate Bobby Murphy.
After working a paid internship while still in school, Spiegel decided to leave the highly established college to focus on Snapchat, which clearly paid off. Now married to Victoria's Secret model Miranda Kerr, Spiegel owns 70% of the widely successful company and is one of the richest young men in the entire world.
Bobby Murphy- $ 4 Billion
Co-founder and CTO of Snapchat and Snap, Inc., Bobby Murphy, was recruited by Spiegel after the two experienced a failed startup called Future Freshman. The 28-year-old millionaire was fraternity brothers with Spiegel at Stanford and saw major potential in the now billion dollar application and company, but unlike Spiegel, Murphy made sure to graduate from the university.
As the brains behind the function of the application, Murphy leads Snap Inc.'s engineering, product and research teams to consistently better the app and the company; this dude is definitely someone to look out for in the coming years in the technology world!
John Collison- $1.1 Billion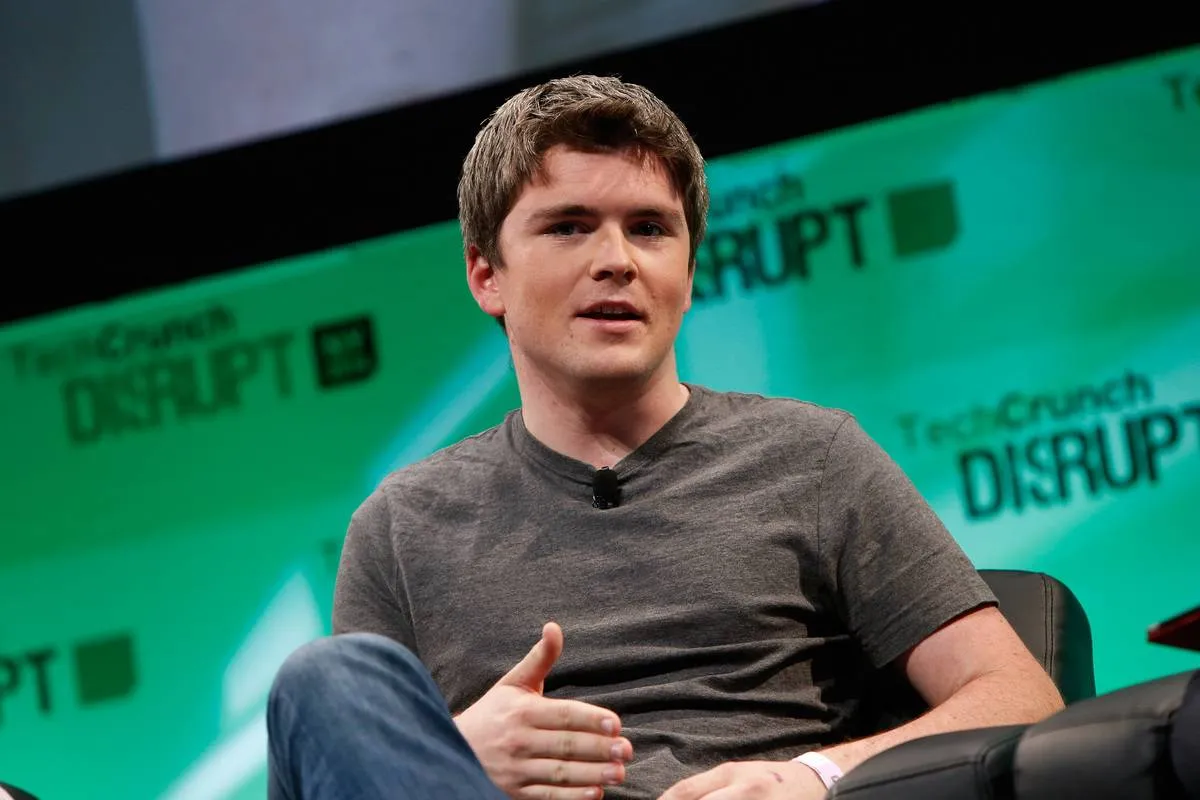 26-year-old Irish student, entrepreneur, and co-CEO of Stripe, John Collison, has an estimated net worth of $1.1 billion! Stripe, a technology company that allows individuals and businesses to accept payment through the internet, was a genius byproduct of the billionaire along with his brother Patrick.
The two are now the youngest self-made billionaires in the world after raising $150 million from CapitalG and General Catalyst partners and have successfully implemented the best form of fraud protection on the market. Having founded a separate company with brother Patrick, only more dollar signs are in this young and hungry entrepreneur's future!
Ariana Grande- $25 Million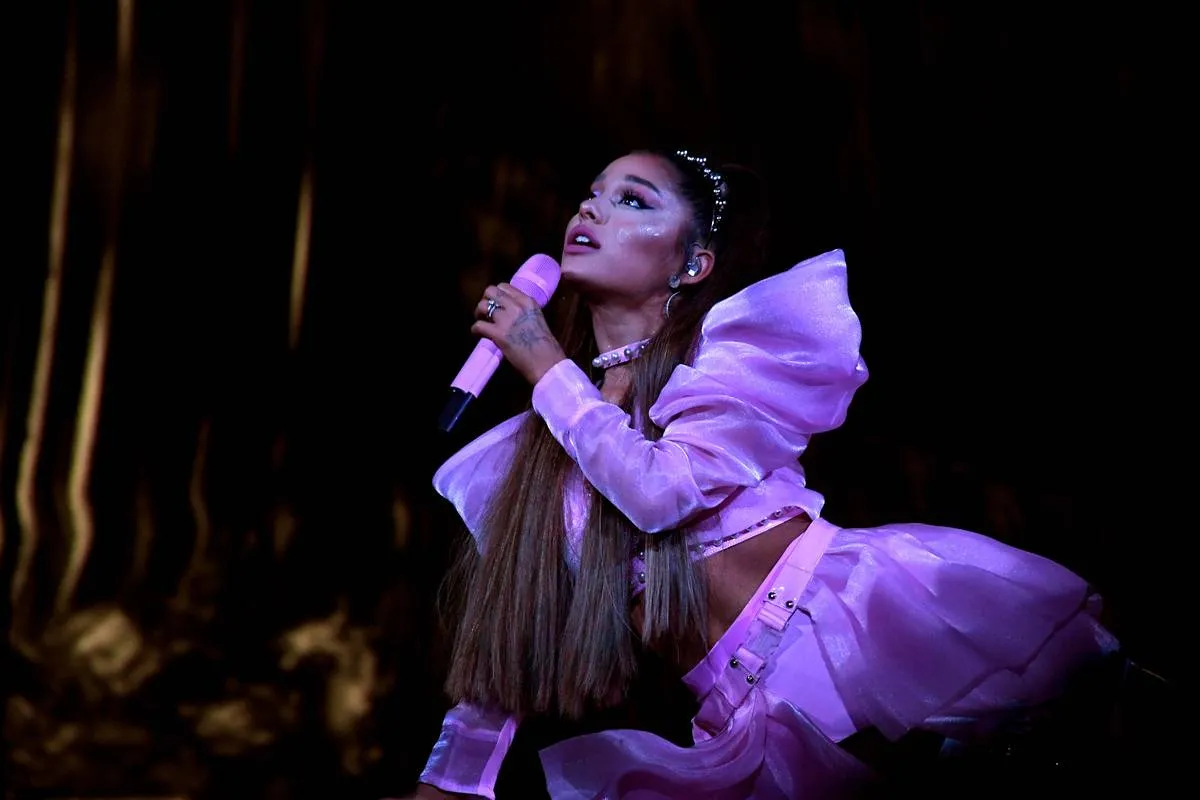 As one of the most talented performers and vocalists in Hollywood right now, it comes as no surprise that Ariana Grande is killing with her net worth. With massive, worldwide tours, millions of adoring fans and such a mainstream talent to boot, Grande is estimated currently at $25 million.
Starting out on Nickelodeon, it was clear that Grande was going to make something of herself early on, but the fame she has achieved already is honestly quite amazing in such a short period of time. With minor slip-ups in the media due to her diva-esque attitude, Grande is no angel, but she does know how sing the heck out of a soft ballad, right?
Demi Lovato- $30 Million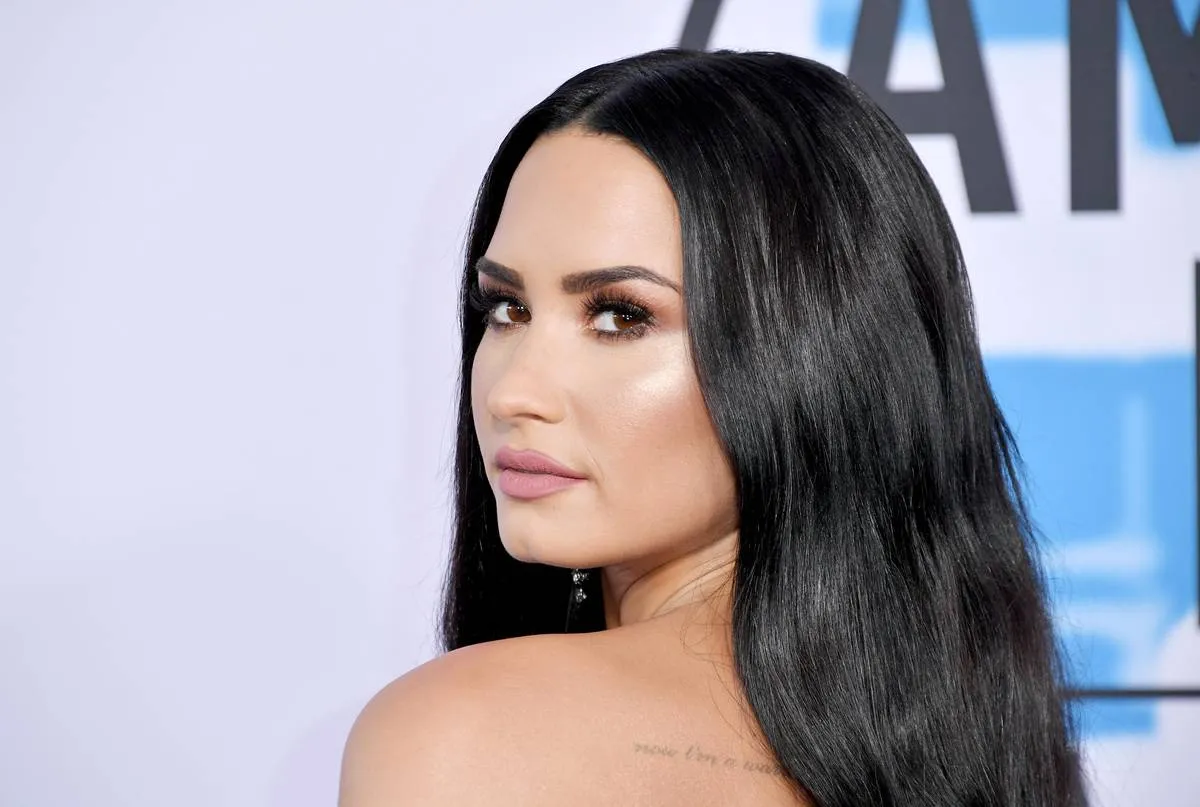 Who doesn't love Demi Lovato? This young, beautiful and inspirational powerhouse deserves everything she has. Starting out on the Disney Channel series Sonny With a Chance, Demi was that hometown, down-to-Earth sweetheart with a big voice and big dreams, and she's still the same girl.
Sadly, she got caught up in the fast lane lifestyle of drugs and eating disorders for a bit, but she has openly and publicly, on numerous occasions, opened up about her struggles in the hope of saving others from them as well. As she has now created a lasting vocal career in Hollywood, Lovato is estimated to have a net worth of $30 million and it will only continue to rise just as she has before our eyes.
Selena Gomez- $45 Million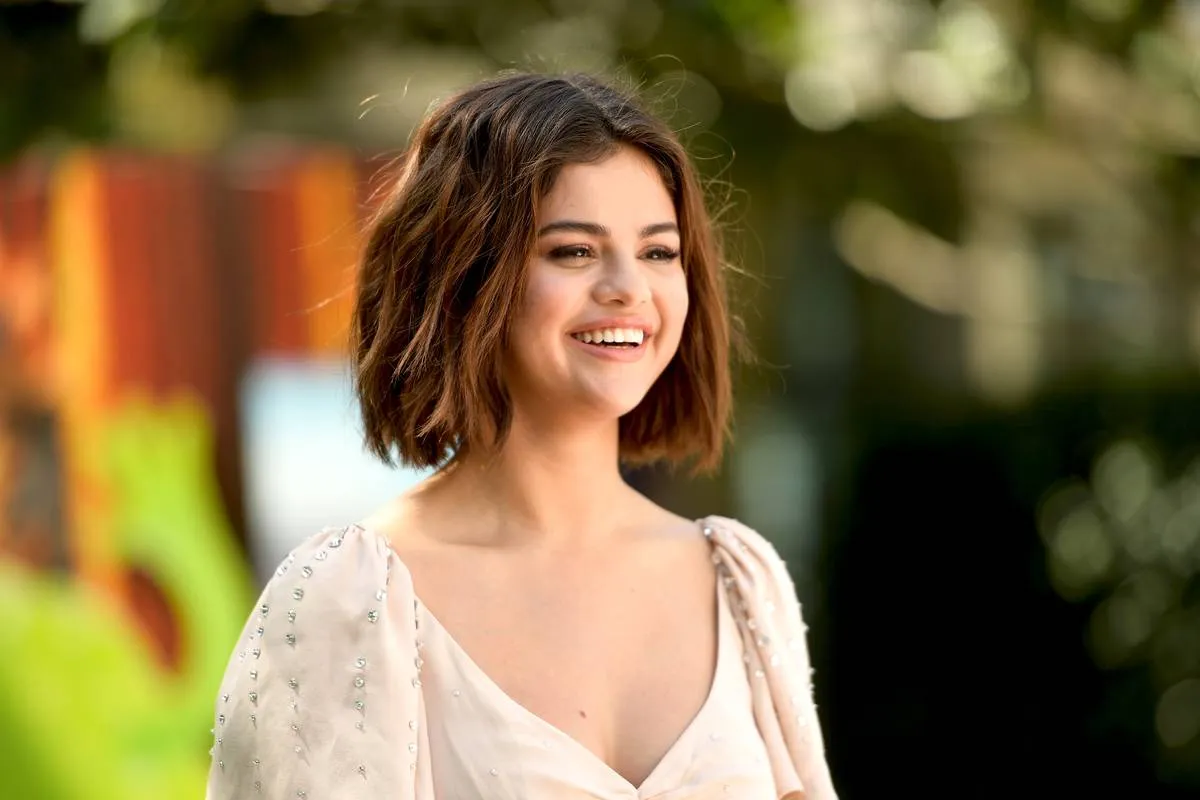 Selena Gomez is by far one of the most successful, wanted and adored young celebs we see right now in Hollywood. As a fellow Disney Channel success, Gomez made her big break on Wizards of Waverly Place as a young wizard in training with a bright and spunky personality but a big heart.
Now a major, mainstream hit in the music industry, Selena has truly made a name for herself in the business as a vocalist and a professional actress. Proving she can do no wrong, with an estimated net worth of $45 million at only 22-years-old, this one-of-a-kind beauty has a lot yet to do in Hollywood and we cannot wait to see what it is!
Kate Upton- $20 Million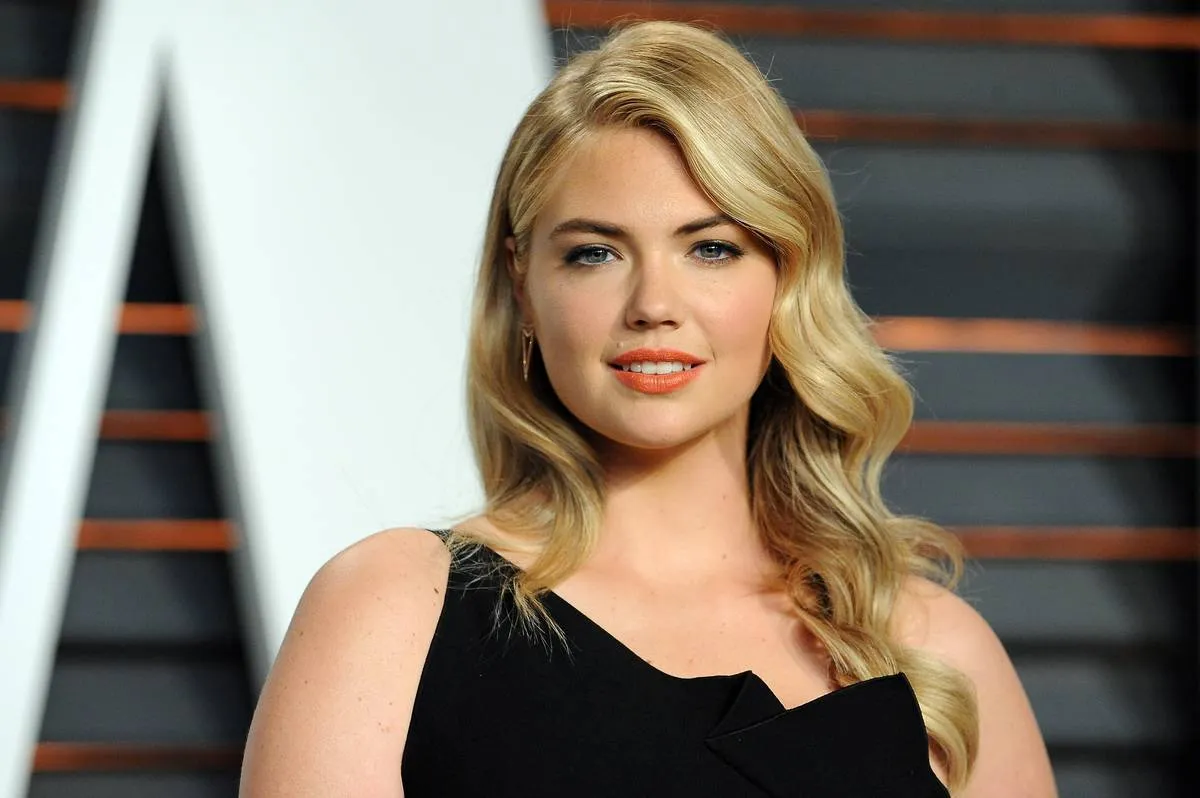 This 22-year-old Sports Illustrated goddess is not only one of the most sought-after women in the world, but already has managed to acquire an estimated net worth of $20 million! First featured on the cover of Sports Illustrated, men were lusting after the busty size two and could not help themselves, but Upton proved to be so much more than that when she co-starred in the hilarious and empowering romantic comedy The Other Woman.
Portrayed as the "mid-life crisis hottie" that already married boyfriend Mark King stoops to enchant, Upton showed us that she is not perfect on magazine print, but also on the big screen. Constantly being featured year after year in the world famous magazine, there is no telling what Upton's net worth will be by 2018!
Jennifer Lawrence- $ 60 Million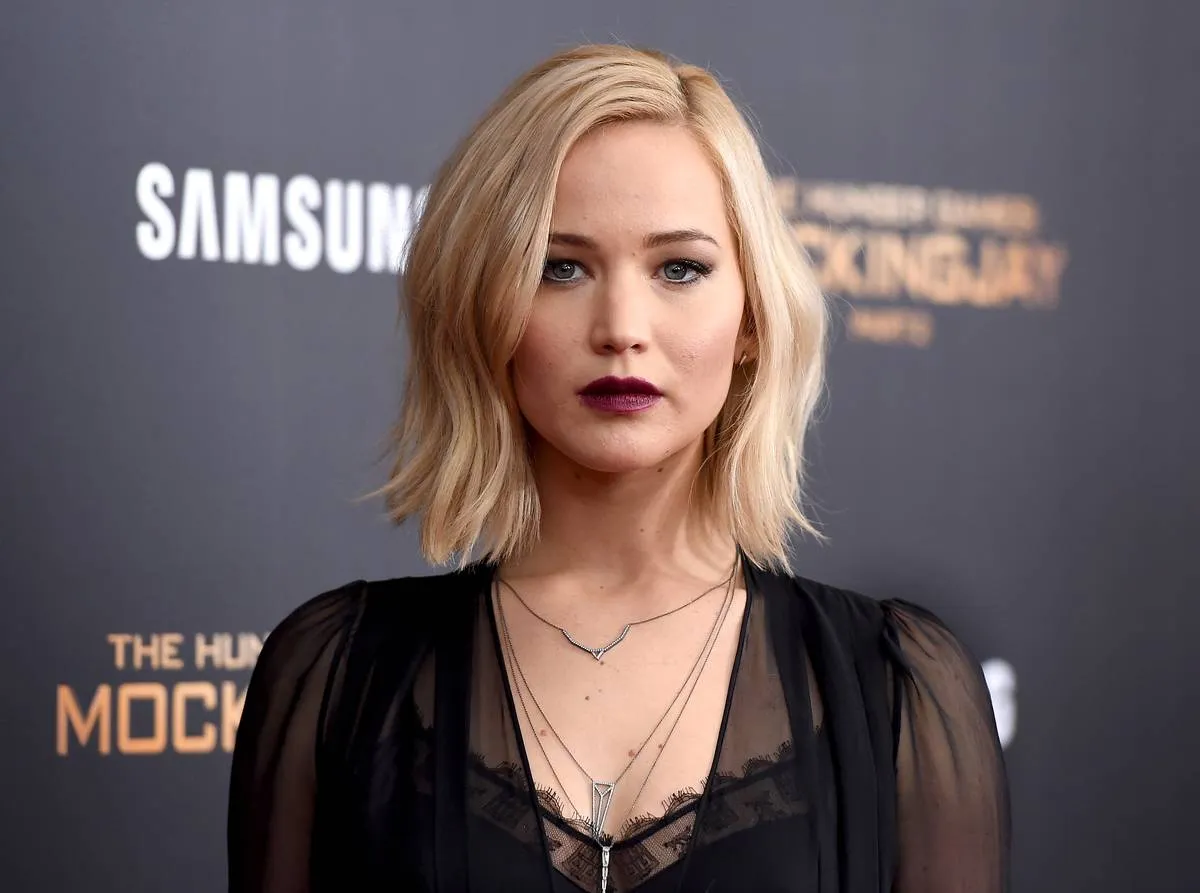 There is no one on this planet that doesn't love Jennifer Lawrence! Making her big debut splash as the legendary tribute of District 12 in The Hunger Games films, Lawrence has always been a major star that can basically play any role.
Starting out in smaller roles on screen, Lawrence got into the business at a younger age but did not see real fame until the role of Katniss Everdeen. Since 2015, she has consistently been named the highest paid actress in the world and became Time's 100 Most Influential People In The World. With an estimated net worth of $60 million at only 26 years old, there are major things to come for this incredibly beautiful and sweet star.
Emma Watson- $70 Million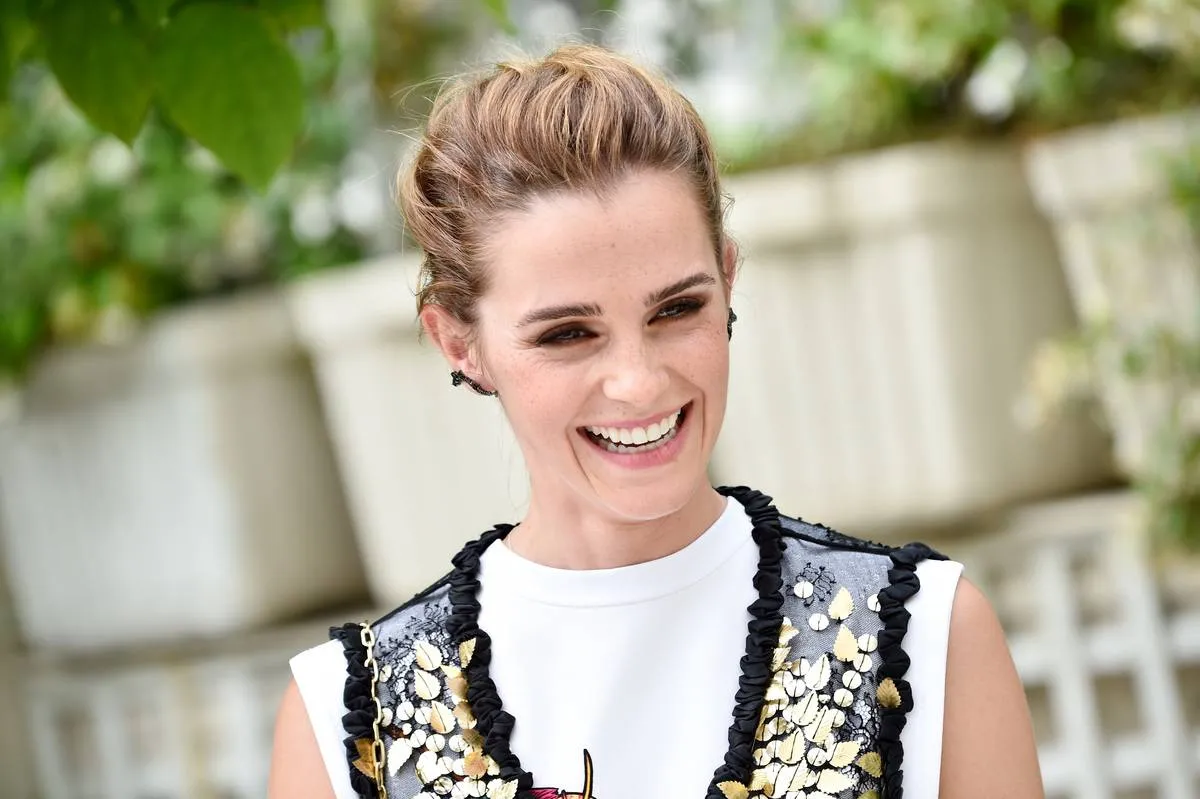 We used to know the stunning actress Emma Watson as Hermione Granger from the Harry Potter film series, but now today, Watson has established herself a respected and valued ambassador and feminist in the media.
The British born actress started theatre at a young age at the Stagecoach Theatre Arts until she landed her first major role as the uptight but loving Hermione Granger. Once the multi-billion dollar features ran their course, Watson was featured in other major onscreen roles but is currently more focused on her activist work as a UN Women Goodwill Ambassador.
Taylor Swift- $250 Million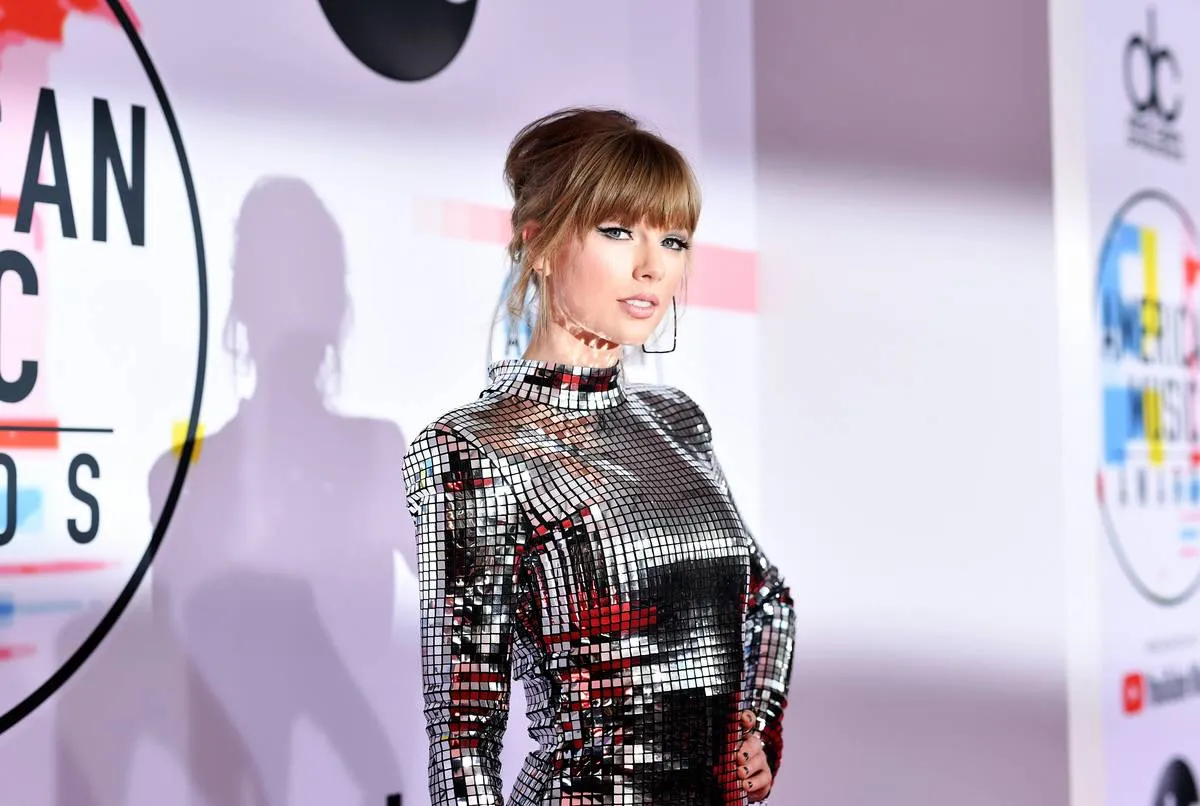 Just because singer-songwriter Taylor Swift started out as a sweet, homegrown Nashville native, doesn't mean she's not a total boss. With an estimated net worth of $250 million, Taylor Swift is the epitome of a modern day business woman with a world-famous career.
We have watched Taylor evolve into the powerful and daring woman that she is today and although there have been misconceptions in the media, Swift is no joke. Do you know another 27-year-old that has $250 million? Chances are, probably not. As Taylor has recently taken a break from her career in the last few months, 2017 is expected to be a big year for the powerhouse.
The Weeknd- $30 Million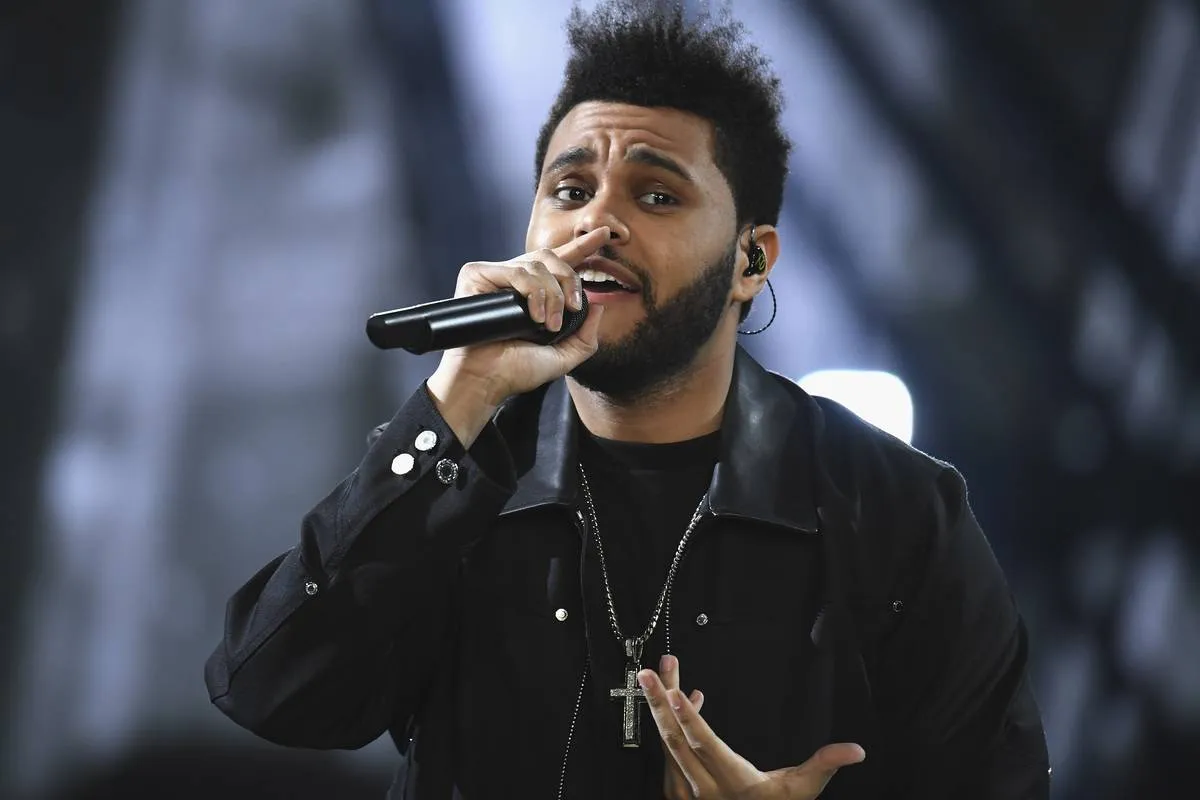 Emerging at what seems be the speed of light, the Weeknd has become one of the most mainstream artists in recent years despite his underground history as one of Canada's best and darkest rappers.
Formerly into a world of drugs and despair, the Weeknd's transition has left the world speechless with the release of his newest album "Starboy: Legend of the Fall" that has elevated his vocal dexterity and capable versatility beyond what even he thought he could do as an artist. Now with an estimated worth of $30 million just a few years into his career, there is much green in the future of this rising 27-year-old, two-time Grammy-winning star and everyone knows it.
Willow Smith- $4 Million
Daughter of Will Smith and Jada Pinkett Smith, head-whipping Willow, although she stays out of the spotlight a majority of the time, is a rising star worth $4 million. In 2010 Willow broke out with "Whip My Hair" and "21st Century Girl" under Jay-Z's Roc Nation label and established herself as a professional performer.
She even reached #11 on the Billboard Hot 100 with "Whip My Hair" and received a BET nomination for her music video, but she is also an actress just like her stunning mother, Jada Pinkett Smith. After making her first debut on the big screen in I Am Legend alongside her father, Willow proved that she was a triple threat and made the already legendary Smith name even better than before.
Harry Styles- $23 Million
Famous, Enlighs singer-songwriter of the pop group sensation One Direction, Harry Styles, is estimated with a net worth of $23 million at only just 23 years old! This incredible hunk has been melting the hearts of teenage girls ever since he came on to the scene in 2010, following their successful win on the X Factor.
After auditioning for the series as a solo performer, Styles was brought back onto the show with other his other current bandmates to form the pop group that ended up taking over the world just months after seizing a win on the show. Styles is now one of the most famous performers in all of the world at only 23, so we expect to see major things from this young man.
Zendaya- $1.5 Million
Growing from silly Shake It Up Disney Channel star to the empowering, successful, beautiful and talented young woman that we see today, Zendaya is a voice of her generation. This insanely gorgeous singer-songwriter/ actress/ dancer is only just starting her highly anticipated career in the business with a few songs released, but a main focus on her acting career.
Through professional dancing, movie roles on Disney Channel and the big screen, promotional work, features on other TV shows and her own clothing line, Zendaya has an estimated net worth of $1.5 million at just 20 years old! Big things are to come for this natural beauty!
Saoirse Ronan- $2.5 Million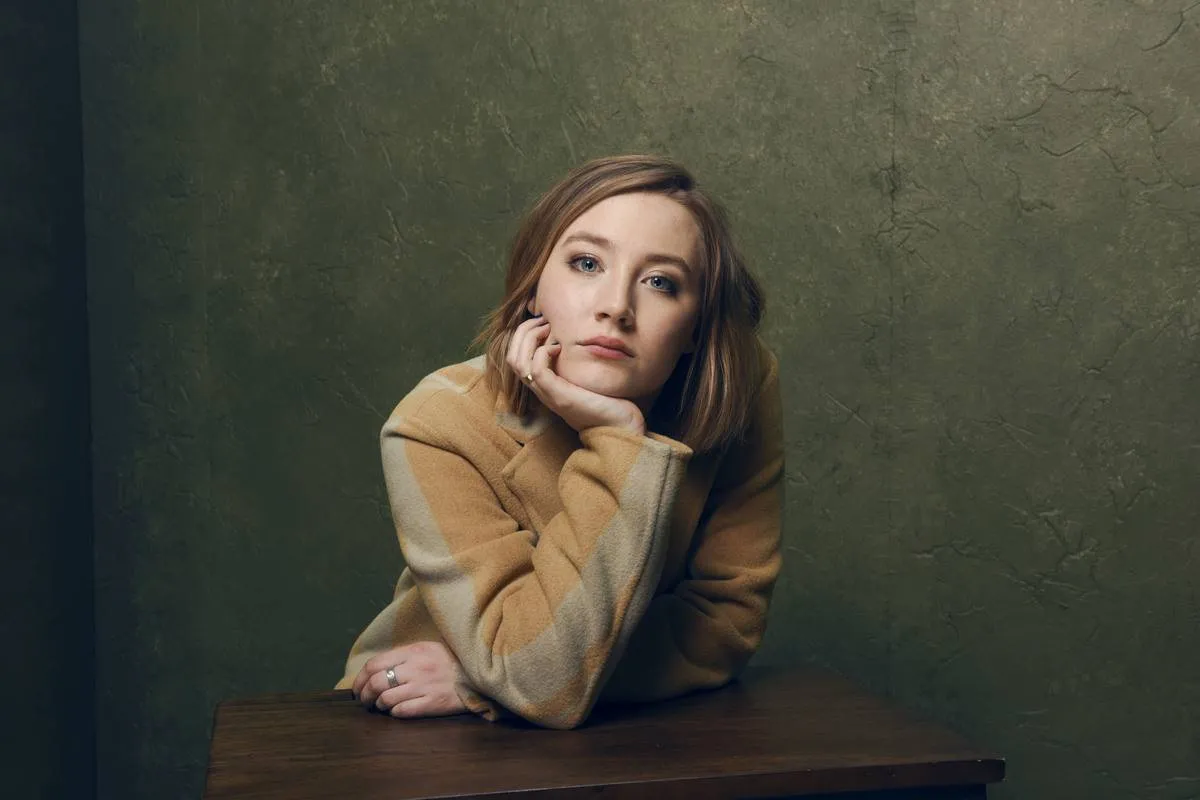 This Irish-American actress has already established herself as a star at 22 years old with major roles like Ellis in the film Brooklyn that she received three BAFTA Awards, two Golden Globe nominations, two Screen Actor Guild Awards and two Satellite Awards for.
Other major films Ronan has starred in include The Lovely Bones, The way Back, The Grand Budapest Hotel, Hanna, The Host, Byzantium and I Could Never Be Your Woman. She has already been included in Forbes 30 Under 30 and has even appeared on the cover of Time as one of the ten young leaders selected as "Next Generation Leaders." With an estimated net worth of $2.5 million at 22 years old, there is nothing Ronan can't do.
Sasha Pieterse- $3 Million
Sasha has been known as the one and only infamous Allison from the ABC Family series Pretty Little Liars since the show's successful start. Portrayed as the ultimate mean girl in the show, Pieterse has been impressing audiences with her talents onscreen for years now.
Throughout the crazy ride of Pretty Little Liars, Pierterse was featured in a sporadic sequence and even managed to land a role in the major motion picture Inherent Vice, alongside Joaquin Phoenix, Reese Witherspoon, Owen Wilson and other big names. The South-African born actress is estimated at a net worth of $3 million at only 18 years old, so we expect to see her in more major roles in the coming future.
Kylie Jenner- $5 Million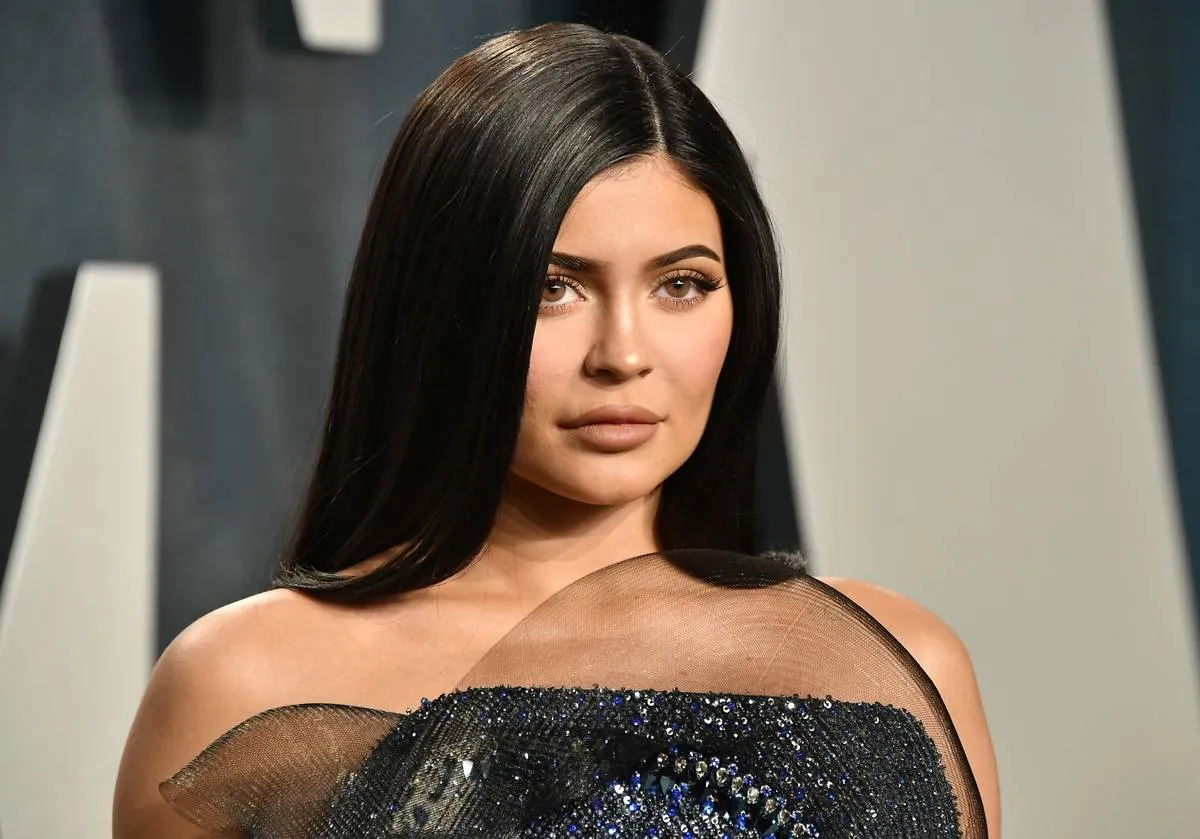 Significantly the most popular Kardashian in the media now, Kylie Jenner has made waves in the public since the reality TV star changed her entire appearance practically overnight. With a successful lip kit line, millions stemming from the E! News reality TV series Keeping Up With The Kardashians, modeling gigs and clothing lines with sister Kendall, there is nothing that can stop this 19-year-old.
Owning her own house, a fleet of expensive cars, sharing a mature life with rapper boyfriend Tyga and his child from his previous relationship with Blac Chyna and constantly publicizing herself on social media, this young star is currently estimated at a net worth of $5 million and there is no stopping this number or individual.
Ariel Winter- $7 Million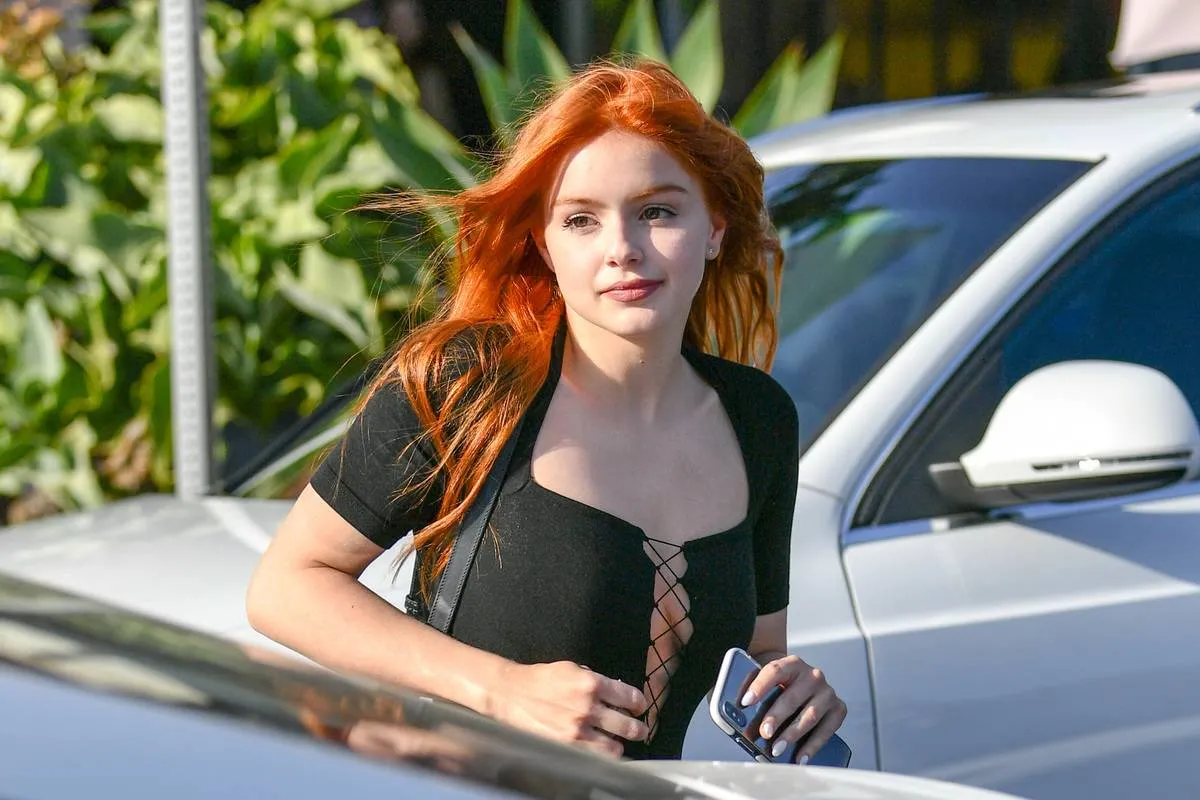 We watched Winter grow up on the always lovable TV sitcom Modern Family from a cute, little nerdy girl in glasses to the busty and voluptuous force that she is today. And with a net worth of $7 million and a bright future ahead, we expect to see Ariel all over the big screen in the coming years.
Making her start in the business at a young age, Ariel started off in TV commercials and shows like Freddie, Monk, Bones, and ER before she landed her groundbreaking role as Alex Dunphy in ABC's Modern Family. While on the show, she has already won four Screen Actor Guild Awards for Best Ensemble in a Comedy Series was even awarded Best Actress in a Motion Picture for her work in The Chaperone.
Kendall Jenner- $18 Million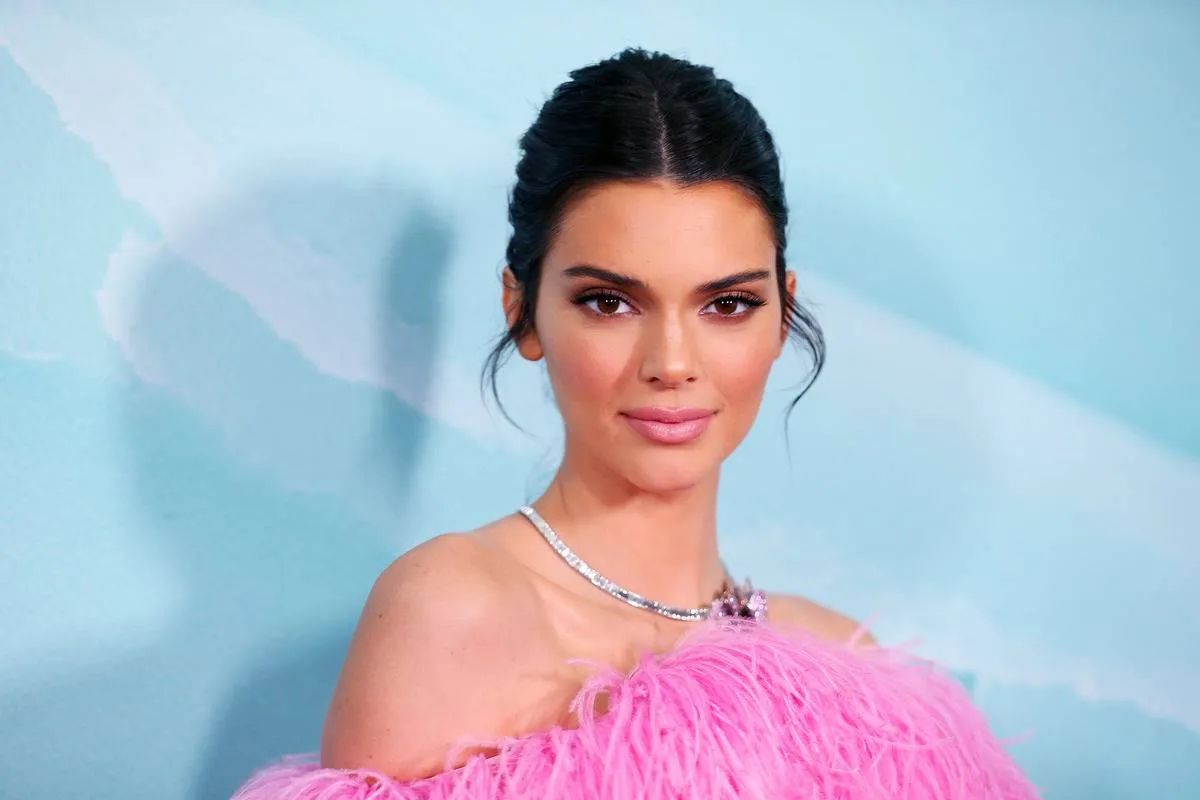 Just as Kylie is considered a force to be reckoned with, sister Kendall has made quite a few waves in the media herself landing superstar status modeling gigs for major brands all across the world. As one of 10 most followed celebs on Instagram with 68.8 million followers, Kendall is a powerhouse supermodel stunner with a heart of gold.
This beauty is said to have an estimated $18 million, her own house and luxurious fleet of cars at her beck and call and one of the most extravagant lifestyles on the planet as a Victoria's Secret angel veteran at only 21 years old. Considering the work that Kendall has done thus far at her young age, we cannot even imagine where she will grow to in the industry!
Princess Charlotte - $5 Billion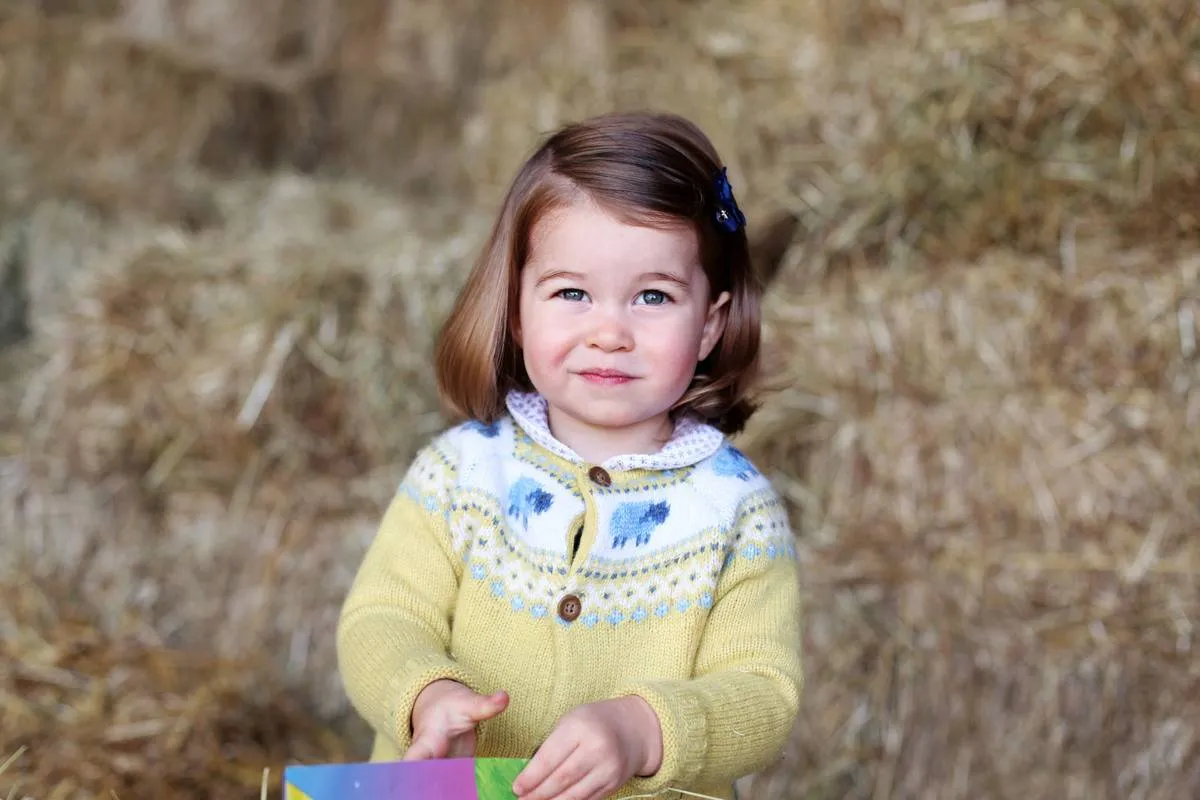 Princess Charlotte is a little too young to grasp just how rich she is at such a young age. Being the youngest daughter of Kate Middleton and Prince William as well as the younger sister to Prince George, she has an estimated net worth of $5 billion. No big deal, right?
This makes Princess Charlotte the family member with the highest net worth including her older brother who is estimated to be worth around 3 billion. The reason she is estimated to be worth so much is her fashion influence over both children and adults. She even has her own style known as the "Charlotte effect".
North West - $10 Million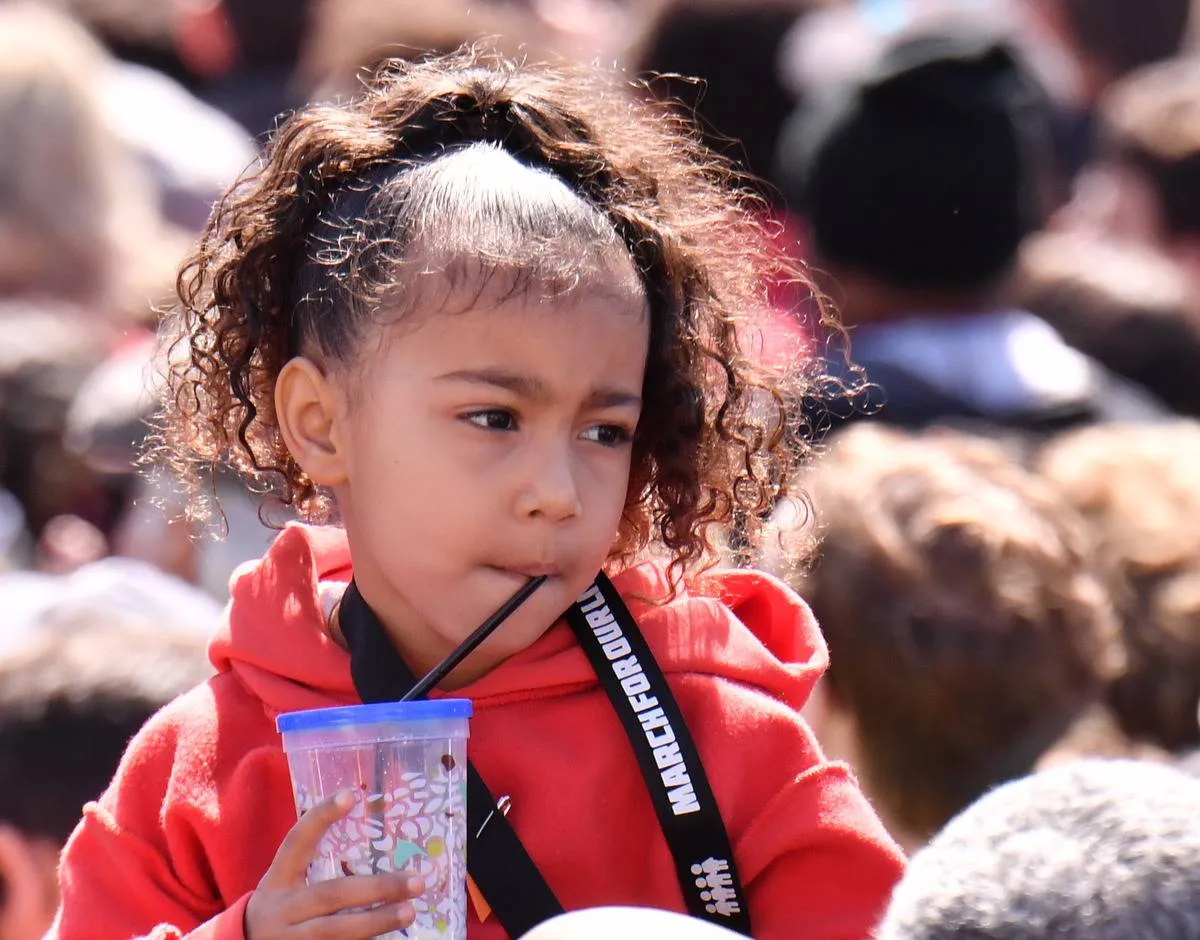 North West is the first child of uber-famous rapper Kanye West and reality TV mogul Kim Kardashian. At just 4 years old, she's already the way most of us only dream about. She's described as already being a fashionista and can regularly be seen at big-name fashion shows.
In 2015, Kanye reportedly spent $74,000 on her for Christmas, buying her a $62,000 diamond-encrusted Tiara and a $12,000 toy SUV. By the time North turns 21, Kanye reportedly has plans to hand over a mere $10 million to her. That should be a birthday party for the books! She also has a younger brother Saint West whose net worth is unknown because he is so young.
Jon Koon - $80 Million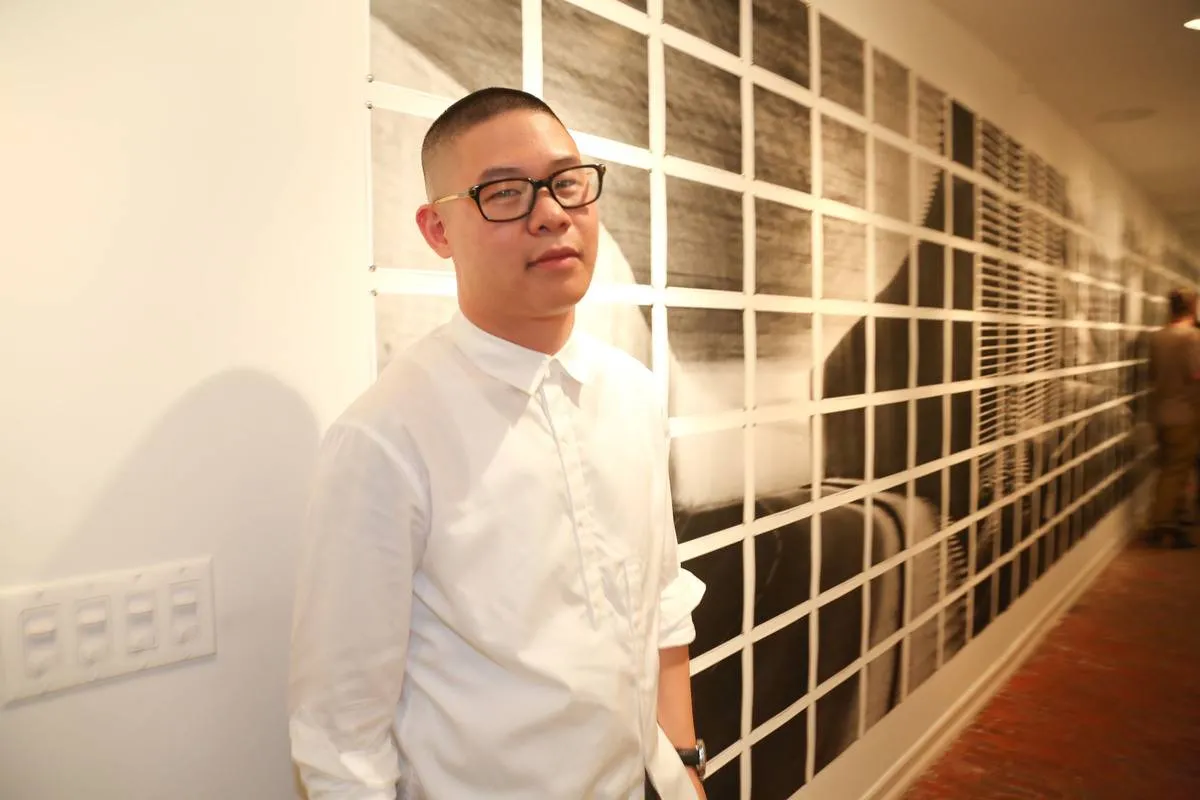 John Koon was one of the original amazingly successful young entrepreneurs and began making his millions when he was on 16 years old. he took his love for cars into his passion for business and opened up an auto parts business in New York which became the major supplier for the hit television show "Pimp My Ride".
After his automobile parts success, he was then able to explore his other passion which was clothing and fashion. Using the money he had earned and launched another business focusing on clothing which earned him $40 million.
Jaylen Bledsoe - $3.5 Million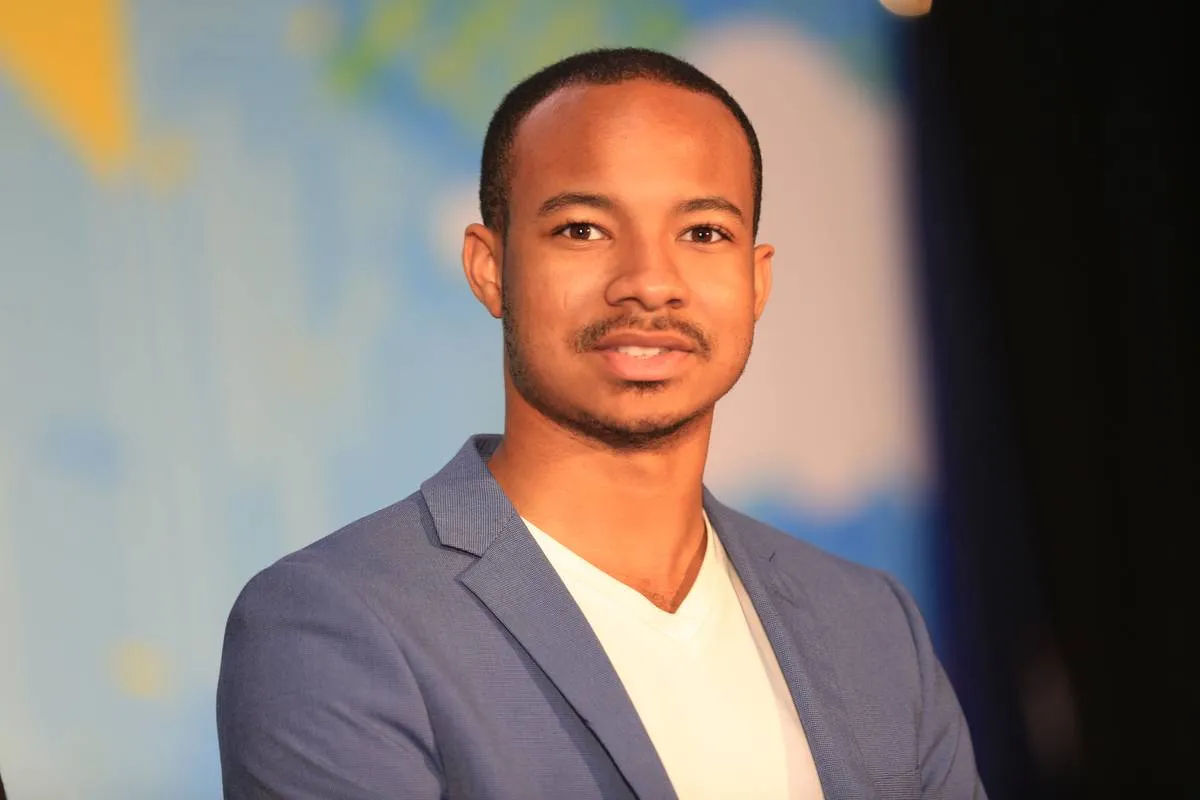 Jaylen Bledsoe is a 17-year-old entrepreneur and the owner of a $3.5 million company known as Bledsoe Technologies. When he was only 13 years old, he started how own tech company that specializes in web design and other IT services and managed to grow it to massive success in only a matter of years.
During his time in high school, aside from running a multi-million dollar company, he also had a lot of presence on campus such as leadership roles and was even responsible for bringing vegetarian options to his campus. Clearly, Jaylen has a very bright future ahead of him.
Daniel Radcliffe - $100 Million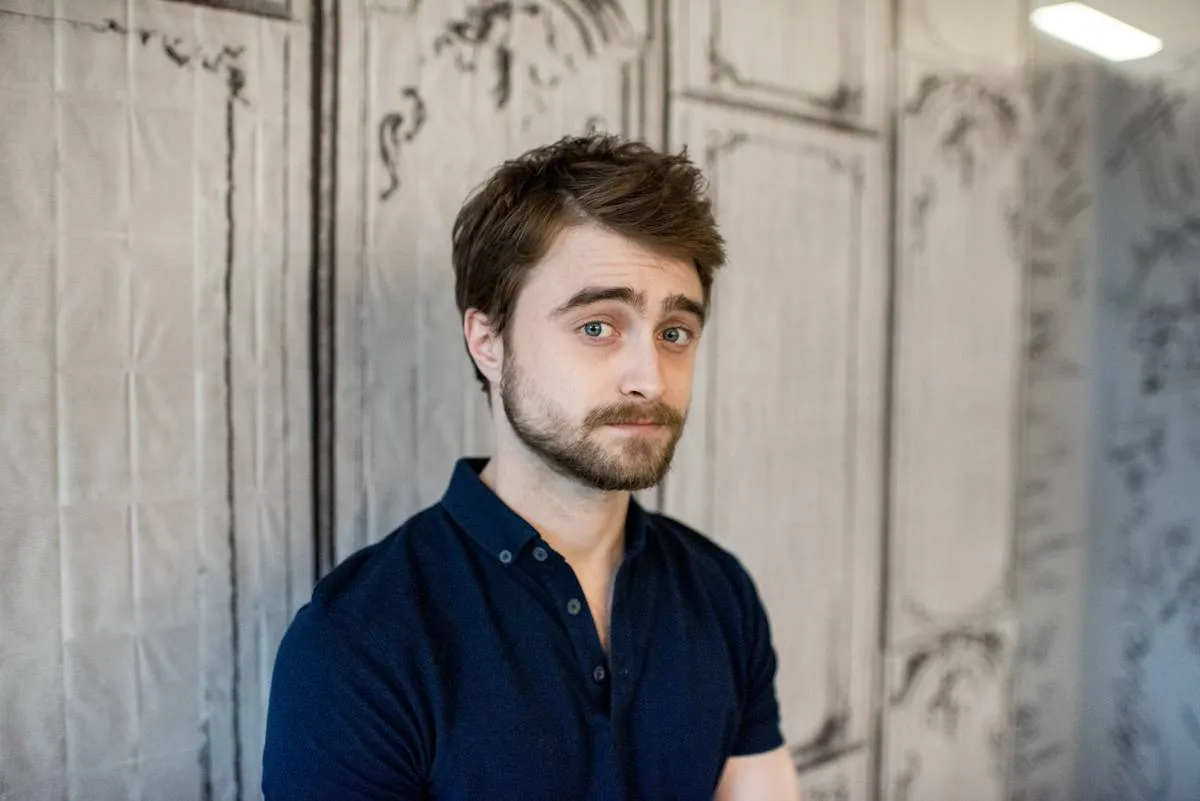 It's no surprise that Daniel Radcliffe, the actor that played Harry Potter, probably made off pretty well after wrapping up the series of timeless films. As it turns out, in 2016, he told the Belfast Telegraph that, "I don't really do anything with my money" and that from the series alone he made around $95.6 million and has been acting fairly consistently since.
This means that he's been sitting on a ridiculous amount of cash since then and has been saving more than buying. Saving for what? We're not quite sure, but that's probably the smartest route rather than buying everything he sees.
Chandler Riggs - $2 Million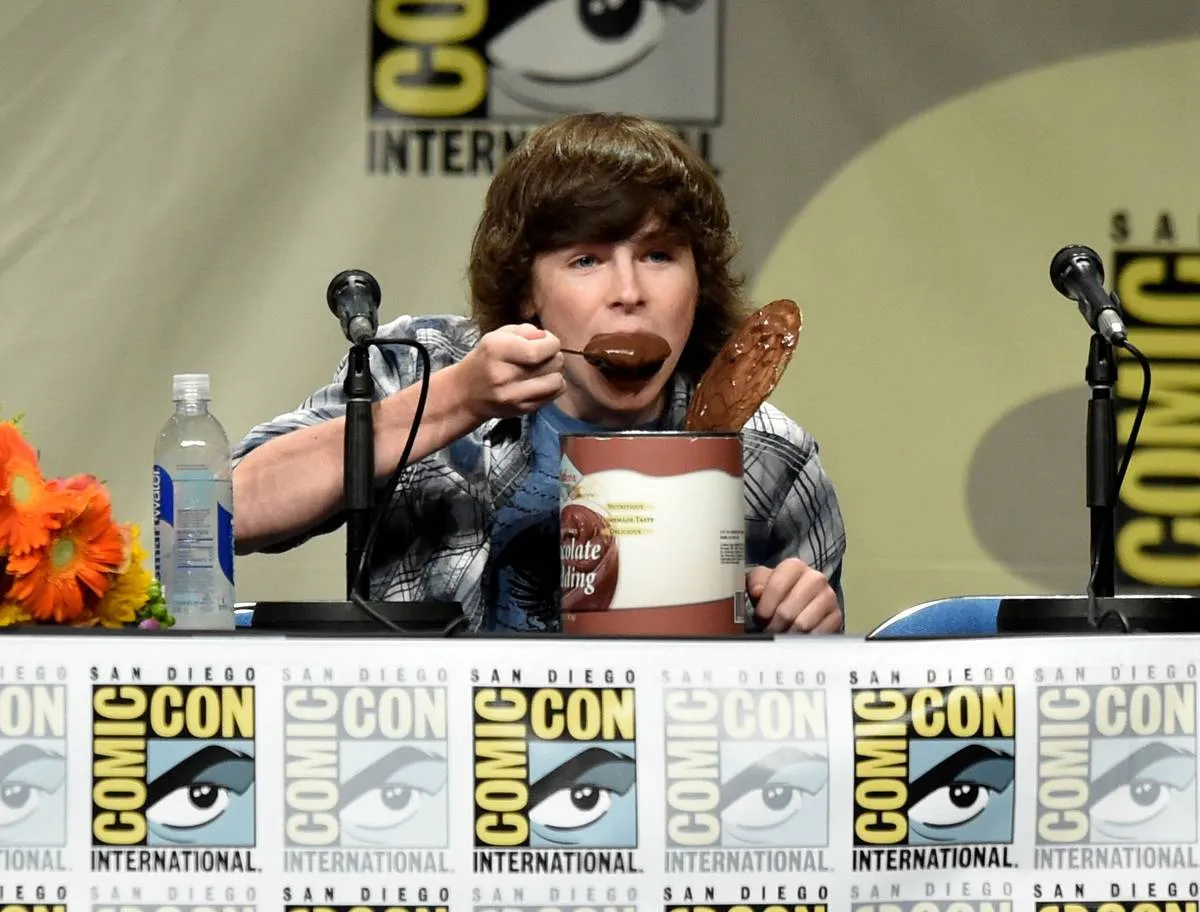 Apparently, Chandler Riggs has had a propensity for the zombie genre as he played Egon in Jesus H. Zombie in 2004, six years before he appeared as Carl Grimes, one of the main characters in the AMC series The Walking Dead.
In the last seven years that Riggs has worked on the show, he certainly managed to make a fair amount of money considering the great popularity of the show, He has won two Academy of Science Fiction, Fantasy & Horror Films, USA Awards and was nominated for additional awards as well. He has also won a Young Artist Award. He's certainly an up-and-coming actor if he isn't incredibly well-established already.
Nolan Goulding - $9 Million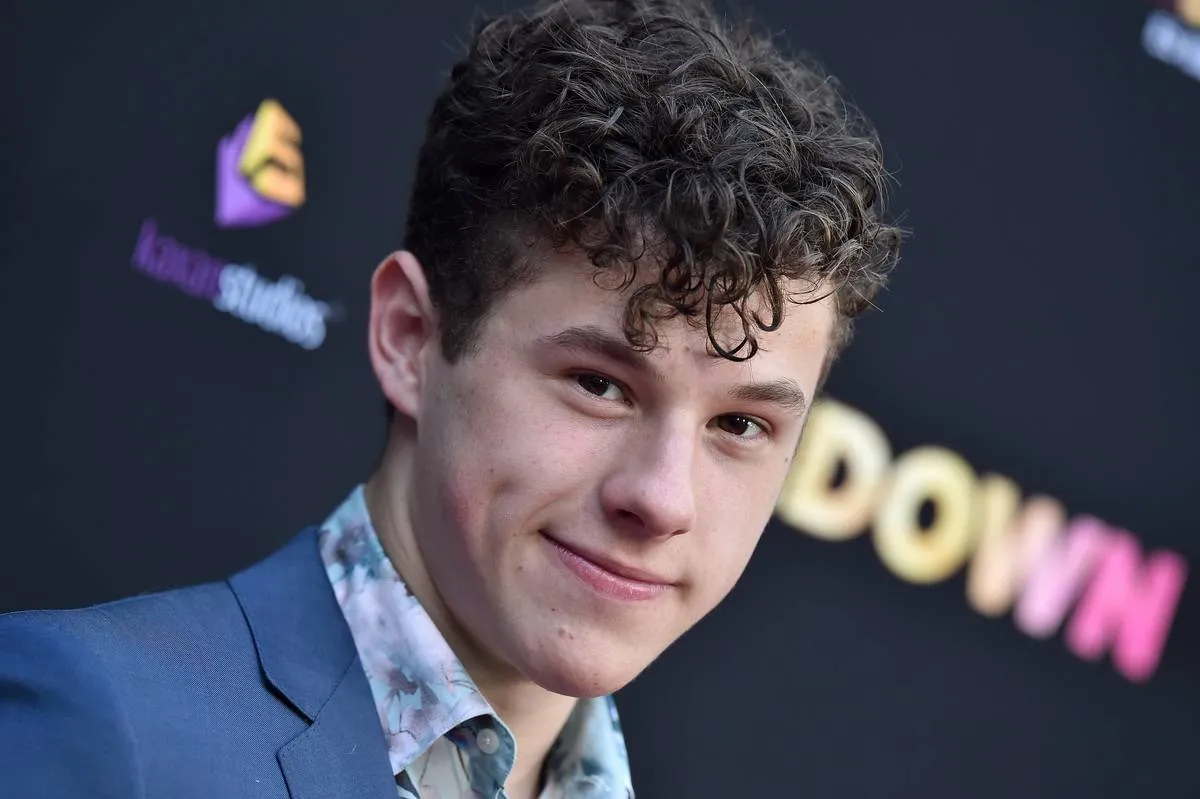 Nolan Gould is an American child actor that is most-well known and popular for his role in the award-winning television series Modern Family. He plays Luke Dunphy, the youngest member of the Dunphy clan that is well-liked for his wittiness, and rambunctiousness.
Although he had other acting gigs before he finally landed the part in Modern Family, it was this role that launched him into stardom. However, if it wasn't his acting that was going to make him so much money it would be his intelligence. He is a certified genius with an IQ of 150 and is even a member of MENSA which is the most esteemed IQ society in the world.
Victoria Justice - $8 Million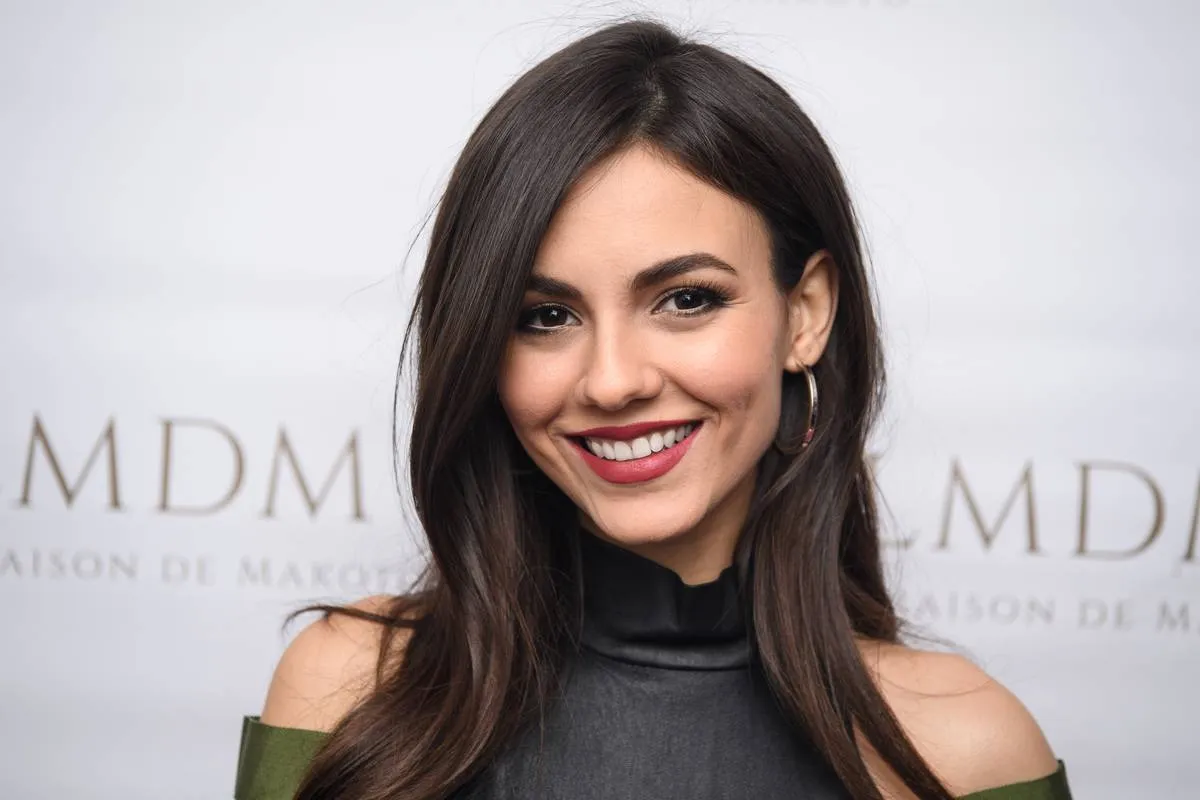 Victoria Justice is a singer, songwriter, and dancer that started off as an actor at only 10 years old. her debut performance was a guest appearance on the TV show Gilmore Girls. She then went on to make a guest appearance in the second episode of The Suite Life of Zack and Cody.
After that, she was offered a role in the thriller Mary which opened at the Venice and Toronto film festivals. Finally, she landed roles in television shows such as Zoey:101, and Victorious which she recorded songs for as well. She then went on to perform in the theatricals Unknown and The Gardener of 2006.
Rupert Grint - $50 Million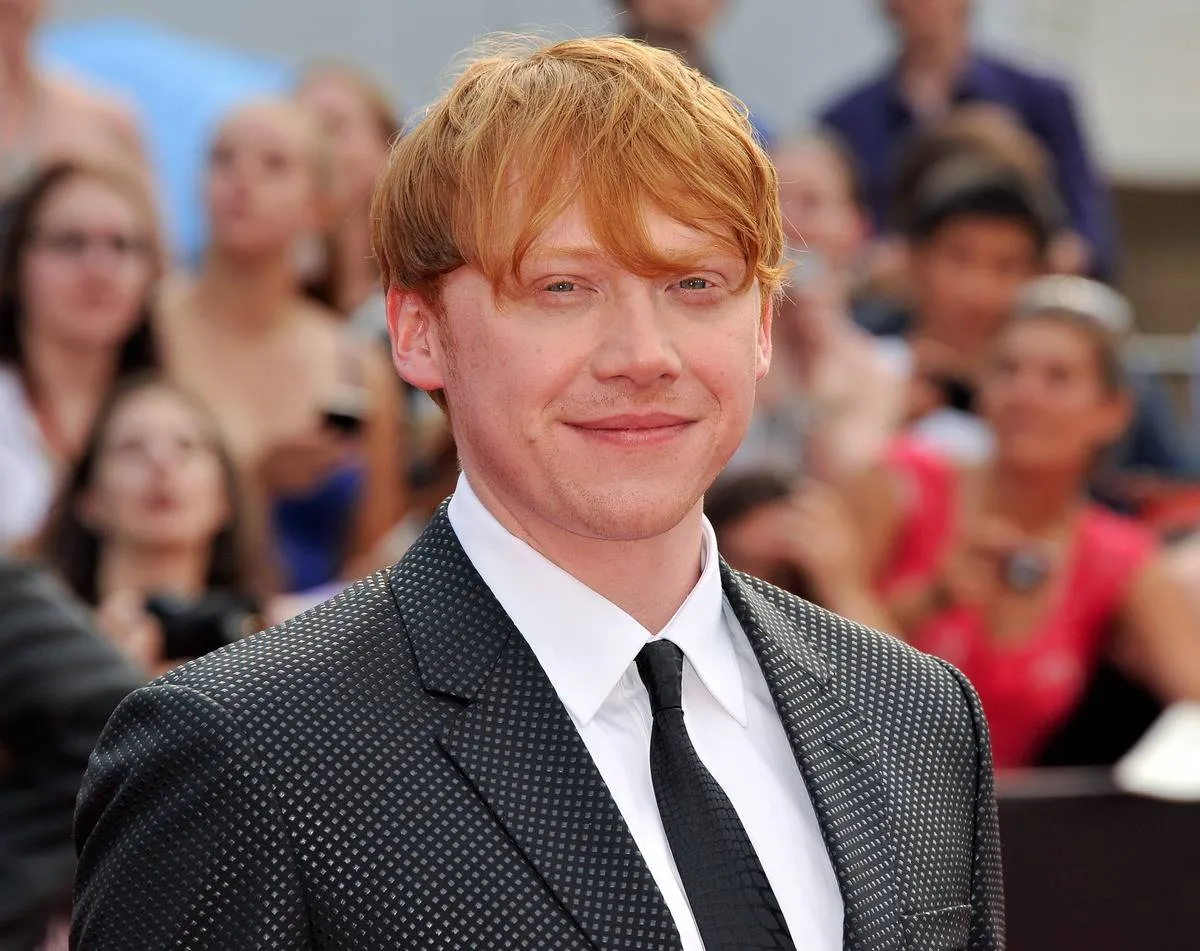 Of course, if the other two Harry Potter stars have a net worth of hundreds of millions of dollars, it would only make sense that our favorite red-headed wizard would be worth about the same amount of money as well.
In 2007, Forbes named Grint as number 16 on its list of Top 20 Earner Under Age 25 in which he was earning around $4 million annually at the time. Currently, he does voiceover work for TV and radio programs in England as well as some acting on the side.
Miranda Cosgrove - $8 Million
Miranda Cosgrove has earned her shocking amount of money mostly through her acting in films and television shows such as School of Rock, Keeping Up With The Steins, Yours' Mine and Ours, and as a voice actor in Despicable Me. She was also the voice-over actor for the computer-animated film Here Comes Peter Cottontail: The Movie.
Although all of these projects definitely helped her to make her fortune. What really helped her out and essentially famous were her television roles in the old Nickelodeon shows iCarly and Drake and Josh. She has also has had many guest appearances throughout her career on various other television shows.
Macaulay Culkin - $15 Million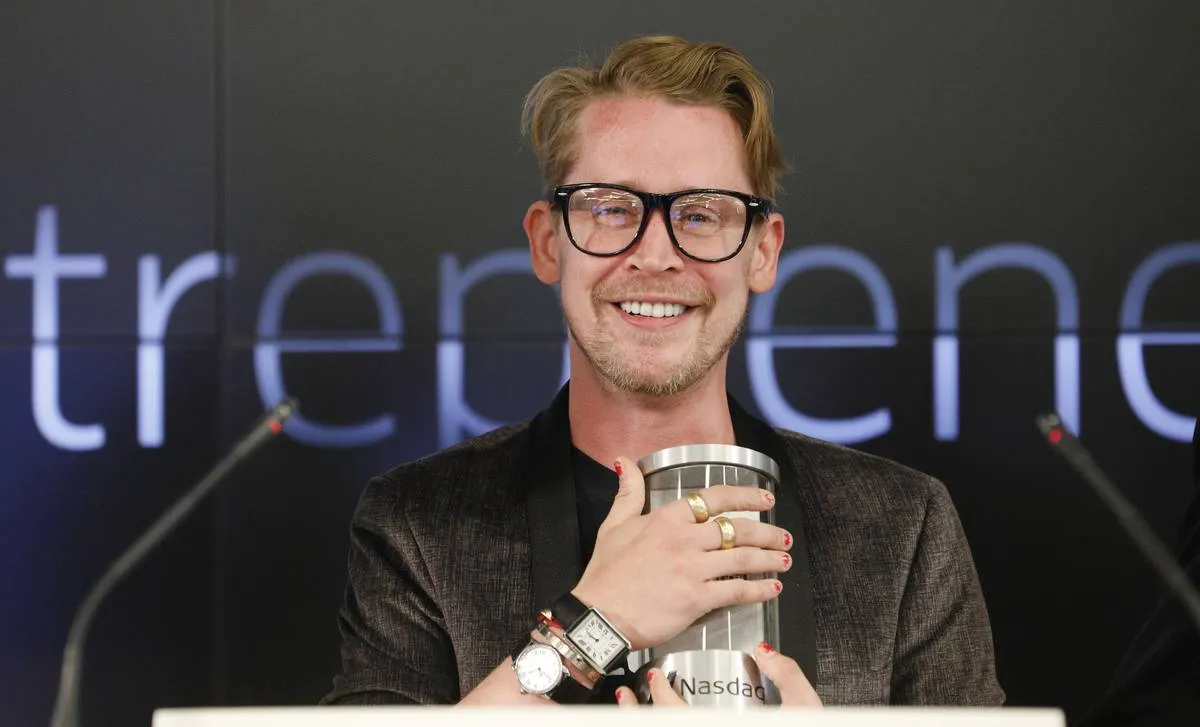 Culkin began acting at the age of four and within a matter of years was a household name after starring in numerous hit films one after the other. Some of Culkin's major hit films include Home Alone, Home Alone 2, My Girl, The Good Son, Getting Even With Dad, Richie Rich, and more.
At the height of his career, he was one of the highest paid child stars and then had a falling out from acting. Due to his disappearance, there were numerous wrong and nasty rumors about him when in reality he wanted to take his money and live the rest of his life in peace.
Tyler James Williams - $5 Million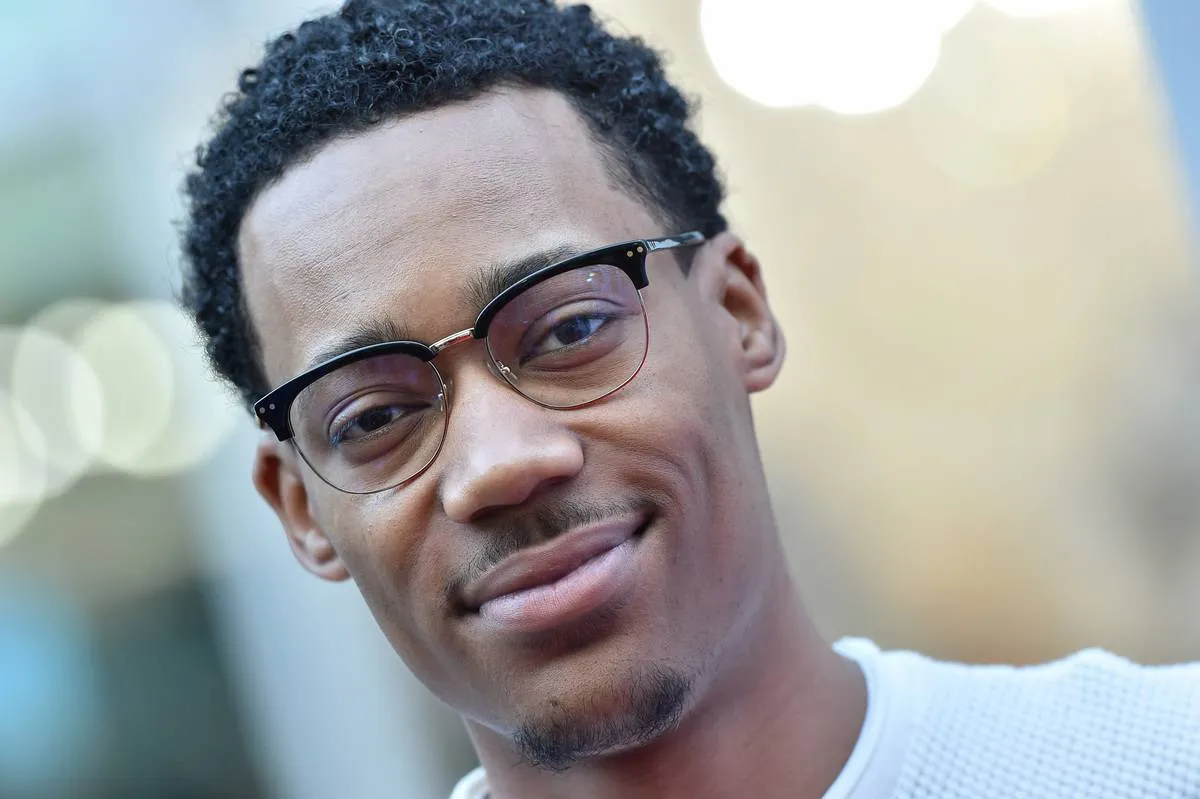 Williams is an actor and rapper but is best-known for his role of the Chris-Rock-inspired sitcom Everyone Hates Chris. Originally, he began his career at the age of four after his mother realized he had comedic abilities. It wasn't long after that he became a series regular on Sesame Street which he stayed on for four years.
He also went on to star in Bill Cosby's animated series Little Bill and even did some background work in a number of skits on SNL where he honed his comedy. It was after this when he earned the leading role on Everybody Hates Chris which was the most important role in his career and opened the doors for the projects he has been working on today.
The Sprouse Brothers - $8 Million Each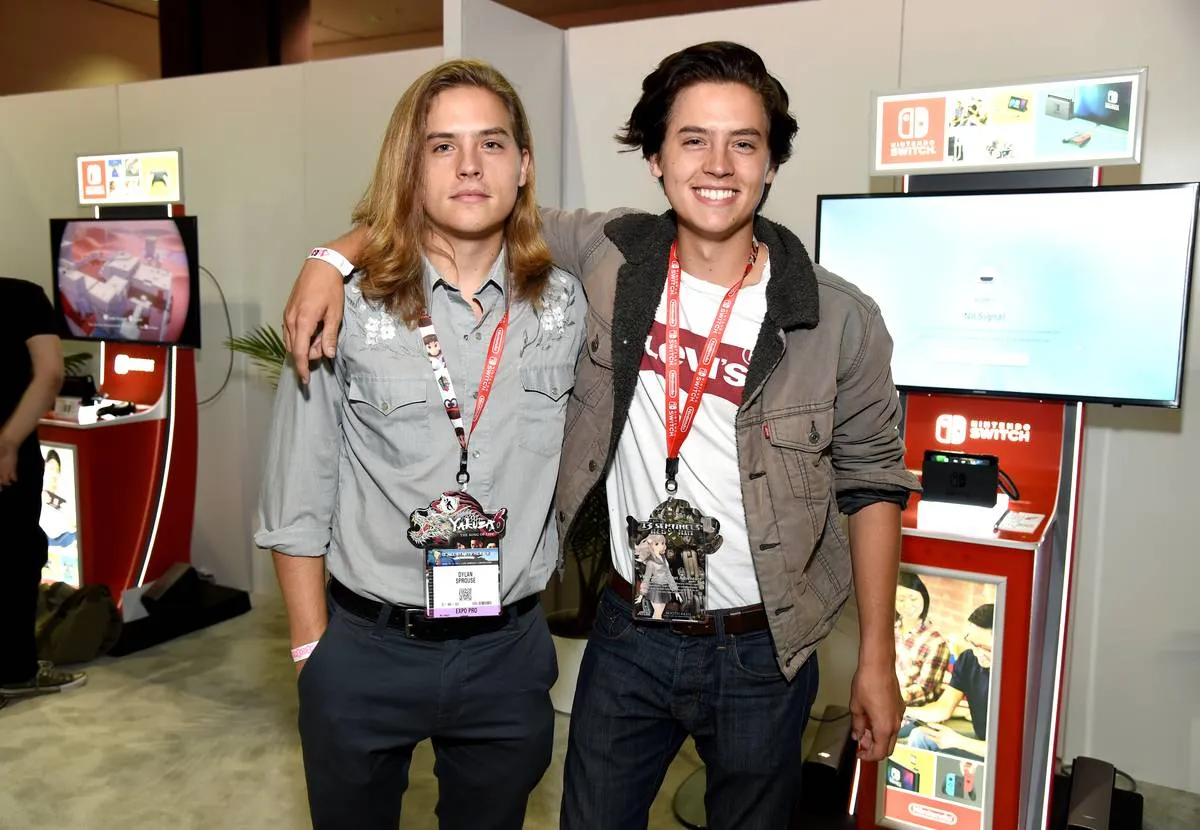 Dylan and Cole Sprouse are both award-winning actors and together have a combined net worth of $16 million. Together they acquired this mass amount of wealth through their acting careers which started when they played the same little boy in Adam Sandler's film Big Daddy.
Because they were twins when they were still young enough to be unrecognizable the roles they played in television had them each acting in intervals while playing the same character. This occurred in films such as The Astronauts Wife, I Saw Mommy Kissin Santa Claus and more. Finally, they got their own Disney show The Suite Life of Zack and Cody which is when their fame and people's love for them took off.
Jordan Spieth - $70 Million
Jordan Spieth is a young-gun professional golfer whom many claim to be the next Tiger Woods, and will probably end up making more than Tiger did as well. He was once ranked number one in the Official World Golf ranking, and is a two-time major winner and defending FedEx Cup champion at just 23 years old.
Throughout his careers he has been walking away with millions od dollars per major win and 2014 walked awa with a $10 million dollar win from the FedEx Up bonus. Since then he has continued to go on making millions and doesn't show any signs of stopping anytime soon.