Everything Revealed In The Netflix Docuseries Harry & Meghan
After Prince Harry and Meghan Markle left the UK to live a life by their design, the famous couple took up residence in California and founded a production company named Archewell Productions. The company's mission is to share inspirational stories, and the Duke and Duchess of Sussex decided to share their own story first.
The docuseries Harry & Meghan premiered on Netflix in late 2022, giving the public an insider's perspective of what it's like to be a part of--and abruptly leave-- the modern-day British royal family.
Meghan Says She Never Received Etiquette Lessons Like In The Princess Diaries
Although Meghan Markle was already an actress who had appeared on TV, she wasn't prepared for her role as Duchess of Sussex. And while all eyes were on her to fit the part, Meghan confesses that she never received proper instruction on how to do so.
Meghan said, "Joining this family, I knew that there was a protocol for how things were done. And do you remember that old movie Princess Diaries with Anne Hathaway? There's no class and some person who goes, 'Sit like this. Cross your legs like this. Use this fork. Don't do this. Curtsy then. Wear this kind of hat. It doesn't happen."
Harry is Well-Aware of the Mistreatment Of Women Marrying Into The Royal Family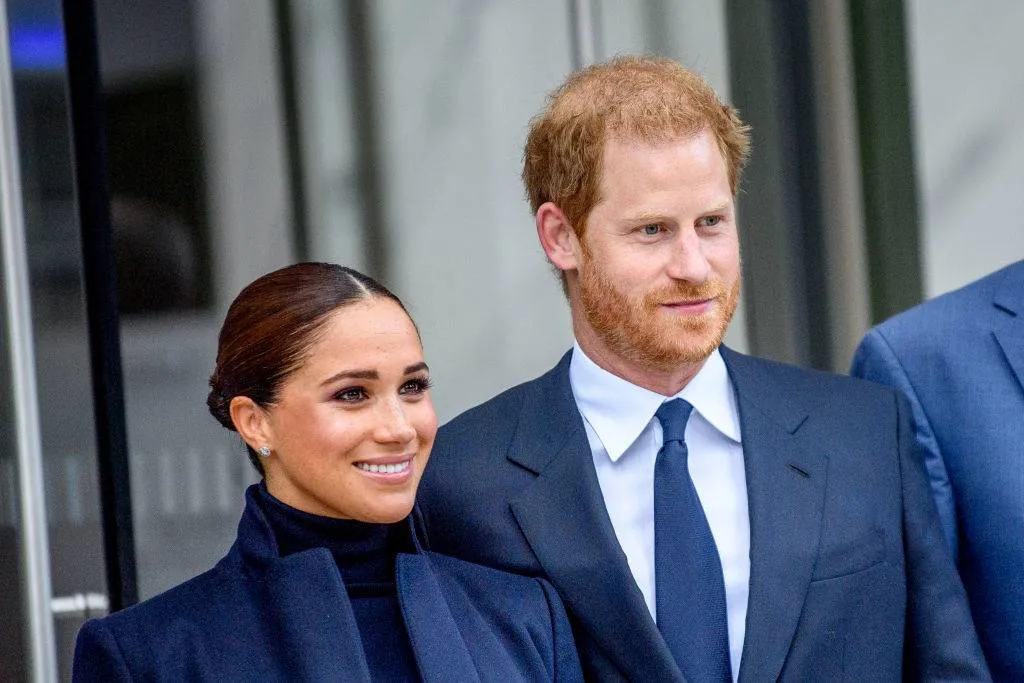 "My mother was harassed throughout her life with my dad, but after they separated, the harassment went to new levels," Harry said in the docuseries.
After seeing firsthand the "pain and suffering of women marrying into this institution," Harry knew that he couldn't stand by while Meghan was subjected to the same treatment as his late mother, Princess Diana. "What happened to my mum...I didn't want history to repeat itself," he said.
Meghan Knew The Royal Family Wouldn't Protect Her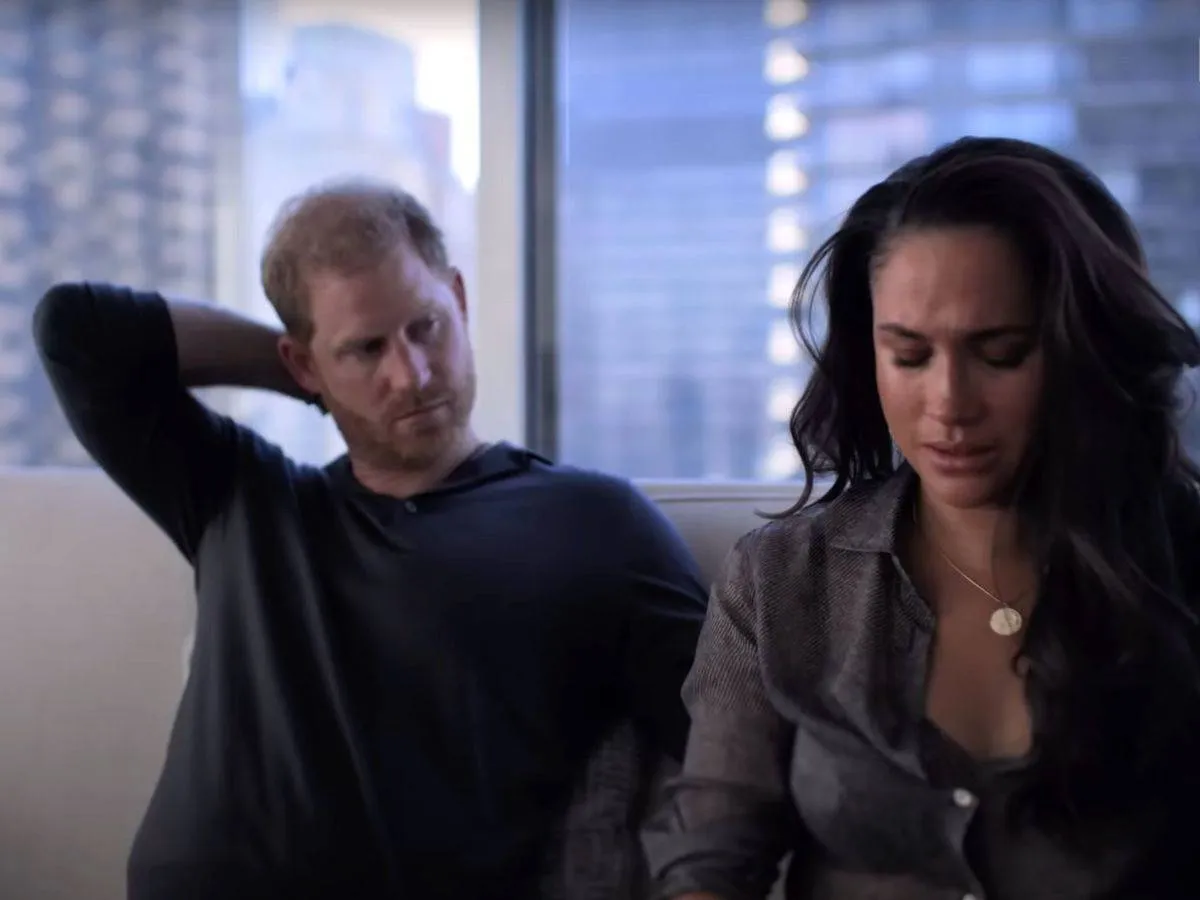 Although being associated with the British royal family was the cause of all of the commotion that began surrounding Meghan everywhere that she went, it quickly became apparent that the institution was not going to offer Meghan protection.
Harry said, "As far as a lot of the family were concerned, everything that she was being put through, they had been put through as well. So it was almost like a rite of passage. Some of the members of the family were like, 'Right, but my wife had to go through that, so why should your girlfriend be treated any differently? Why should she be protected?"
Meghan Really Didn't Know Who Harry Was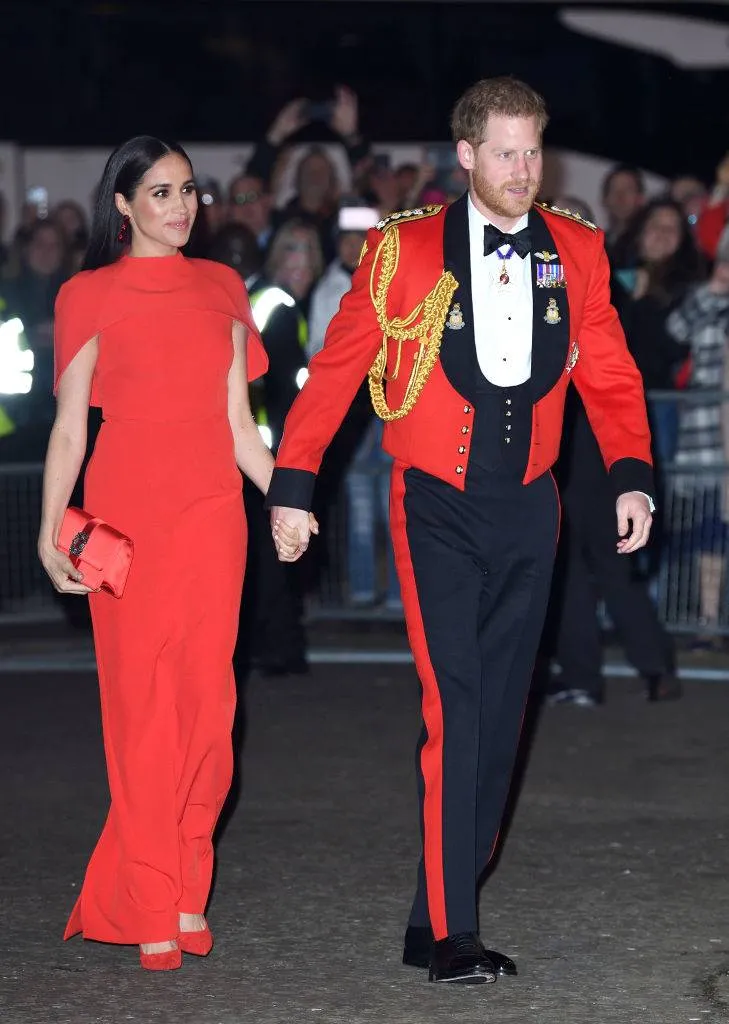 Harry and Meghan explain that they were set up on a blind date by a mutual friend. When Meghan was informed of who she would be going out with, she didn't even know who Harry was!
The docuseries shows the couple watching a video interview of Meghan the year before they were set up. When asked if she would choose Prince William or Harry, She shrugs, someone off camera suggests Harry, and she answers, "Sure?" admitting she didn't know anything about either of them.
Harry Compares Meghan to His Mum, Princess Diana
Throughout the docuseries, Prince Harry points out the parallels between Meghan's life and his late mother's.
He said, "So much of what Meghan is and how she is, is so similar to my mum. She has the same compassion; she has the same empathy; she has the same confidence; she has this warmth about her."
Harry and Meghan Want To Tell Their Side Of The Story
In the trailer of the docuseries, Harry explains that he and Meghan decided to film and release the Netflix docuseries in order to tell their side of the story, saying, "We know the full truth."
Notably, none of the other members of the British royal family are interviewed in the docuseries, which fully focused on Harry and Meghan's point of view. "When the stakes are this high, doesn't it make more sense to hear our story from us?" Meghan asks.
"I accept that there will be people...who disagree with what I've done and how I've done it."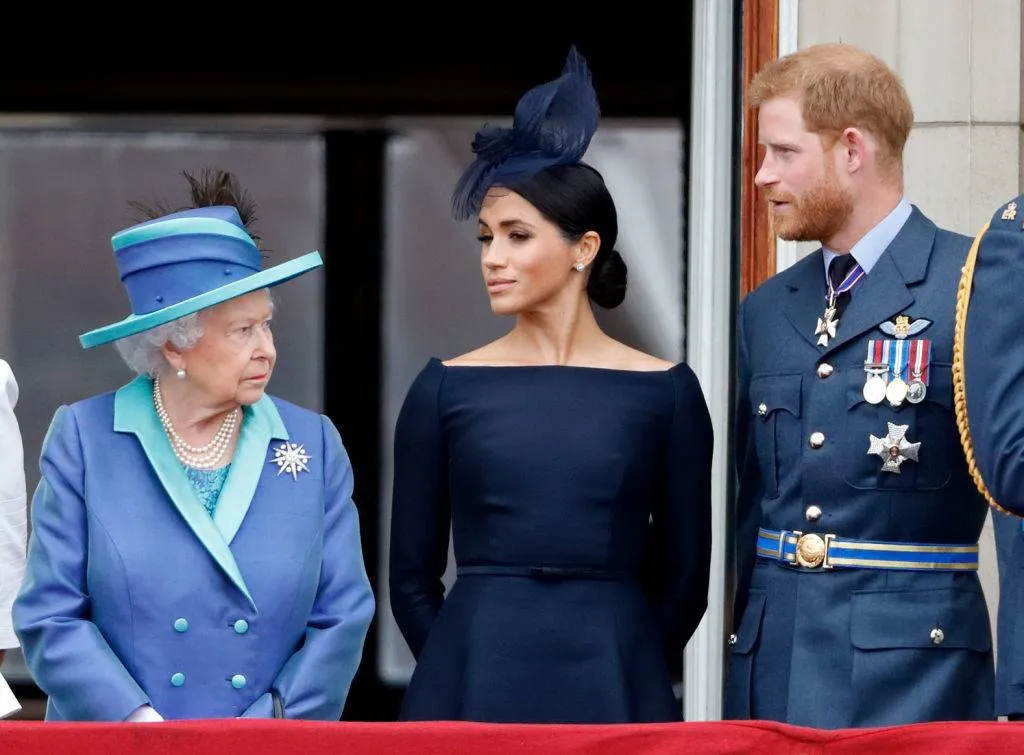 Prince Harry reveals that once he knew in his gut that his family with Meghan wouldn't be happy living within the strict rules of the institution, he had to make a change, regardless of what anyone else believed.
"I accept that there will be people around the world who fundamentally disagree with what I've done and how I've done it. But I knew that I had to do everything I could to protect my family, especially after what happened to my mum," Harry said.
Harry Knew He Had To Protect His Family
With the paparazzi following their every move, Harry felt anxious on a daily basis, as it wasn't just himself that he had to worry about anymore.
Harry said, "You want to talk about history repeating itself, they're not going to stop until [Meghan] dies. It's incredibly triggering to potentially lose another woman in my life, but the list is growing."
Viewers Catch Glimpses of Their Children
After welcoming their first child, Archie, in May of 2019 and making plans to grow their family with a second, the couple had one foot out of the door in terms of leaving the royal family. This meant that their two children were kept out of the spotlight, with few photos making it to the public.
The Harry & Meghan docuseries shares never-before-seen photographs and family moments, like this one of Harry bonding with his daughter Lilibet, born in June 2021.
Harry and Meghan Aren't Afraid to Be Candid
While the couple admits that they wish the stay out of the tabloids at all costs, they aren't opposed to sharing raw, candid footage of their daily life.
Many of the scenes show the couple in their home environment and openly sharing their emotions about their experiences in the public eye.
The Couple's Netflix Contract is Worth $100 Million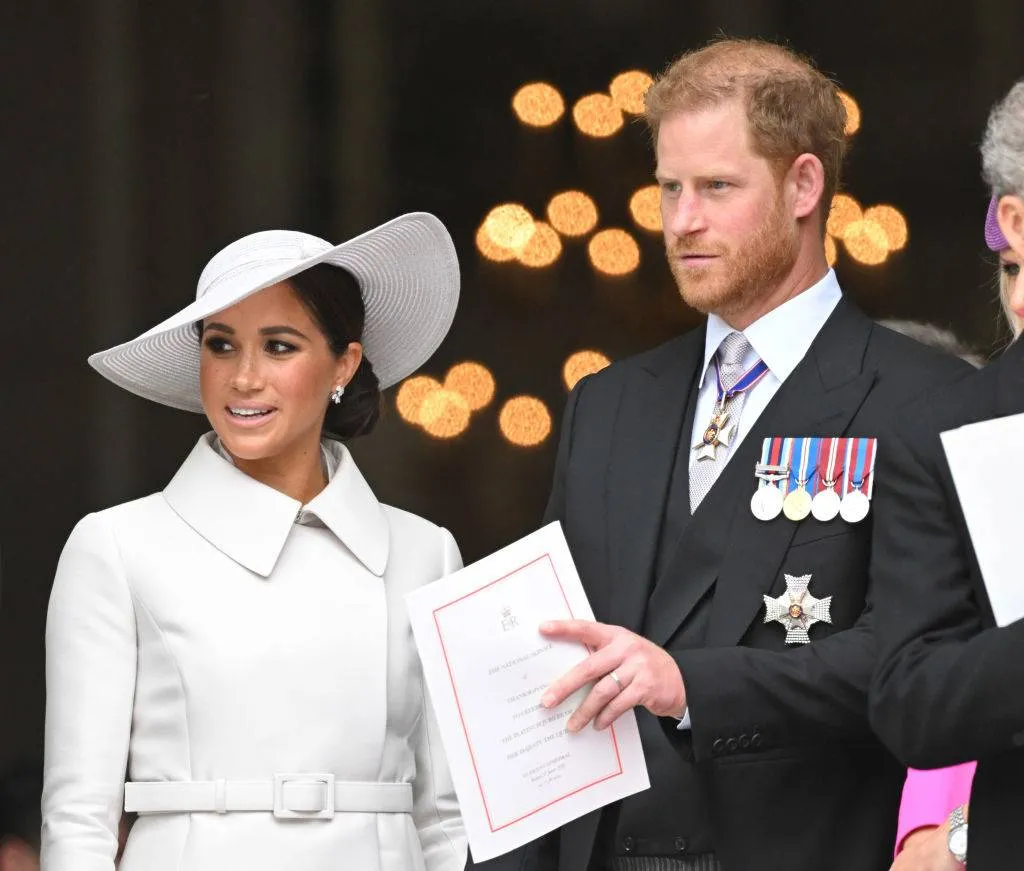 While Harry and Meghan might say that they filmed the docuseries to tell their side of the story, it's also worth mentioning that they're not doing it for free. The Duke and Duchess of Sussex signed a multiyear deal with Netflix worth $100 million.
The six-part docuseries is directed by independent filmmaker Liz Garbus and strictly features interviews from those close to Harry and Meghan.
The Couple Shares Details of Their Relationship
The first three episodes of the documentary give viewers more details about their first date and the beginning of their newsworthy relationship.
Fans of the couple also get a peek at personal photographs and memories, including a glance at a photo of the moment that Prince Harry proposed to Meghan.
It Shows Harry and Meghan Staying on Vancouver Island After Leaving the Royal Family
After announcing they would no longer be serving as senior members of the royal family, the couple moved into a private estate on Vancouver Island, Canada.
Meghan tells the camera that her mother Doria is outside playing with Archie on the property alongside the water. Later, she spots paparazzi taking photos from a boat offshore.
Photos From Meghan's Single Life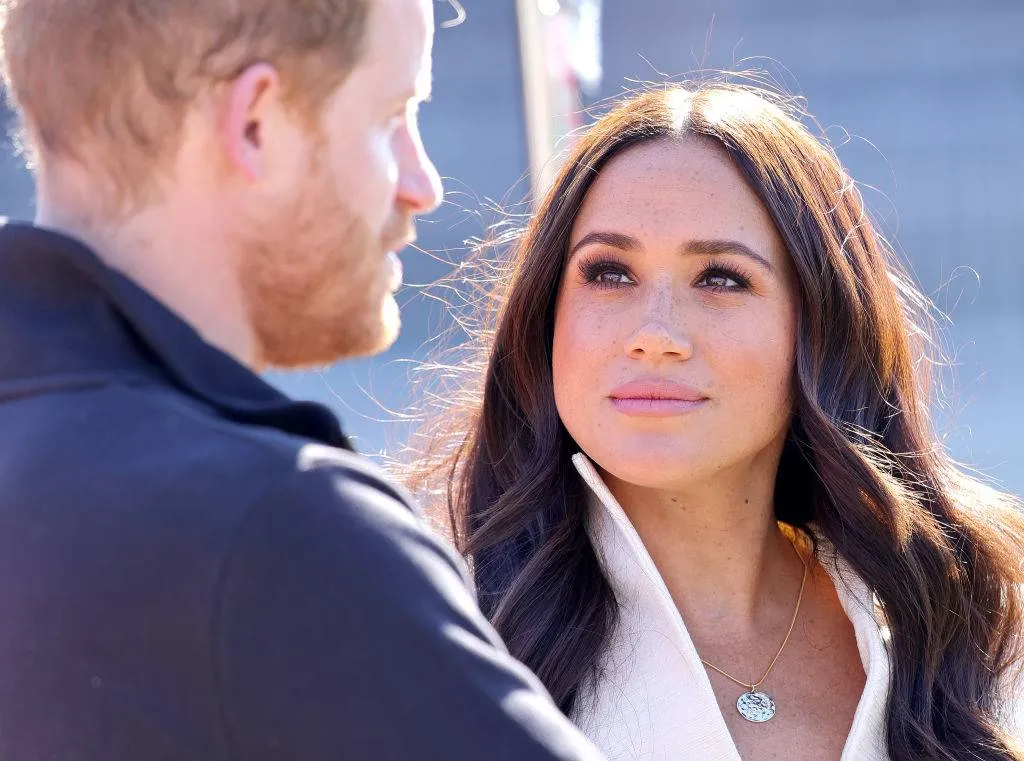 After her first marriage ended, Meghan traveled around Europe with her girlfriends while on a summer break from filming the TV series Suits.
The docuseries shows photos of Meghan on a boat, drinking wine, and living a carefree lifestyle before meeting her prince charming later that year.
Prince Harry Was Late On Their First (Blind) Date
Meghan shares that Harry was, in fact, 30 minutes late on their first date in Soho. While he was apologetic over text, claiming that terrible traffic was holding him up, as Meghan sat there, she wondered if the man she was about to have drinks with was egotistical, making her wait.
However, when he arrived, she saw how genuinely apologetic he was and could easily forgive him. After Meghan got home that night, she messaged Harry and asked if he would like to have dinner with her the following night. He said 'yes', also noting that it was very forward and American of her to ask him.
Harry Says Royal Men May Be Guided To Marry Someone Who "Meets The Mold"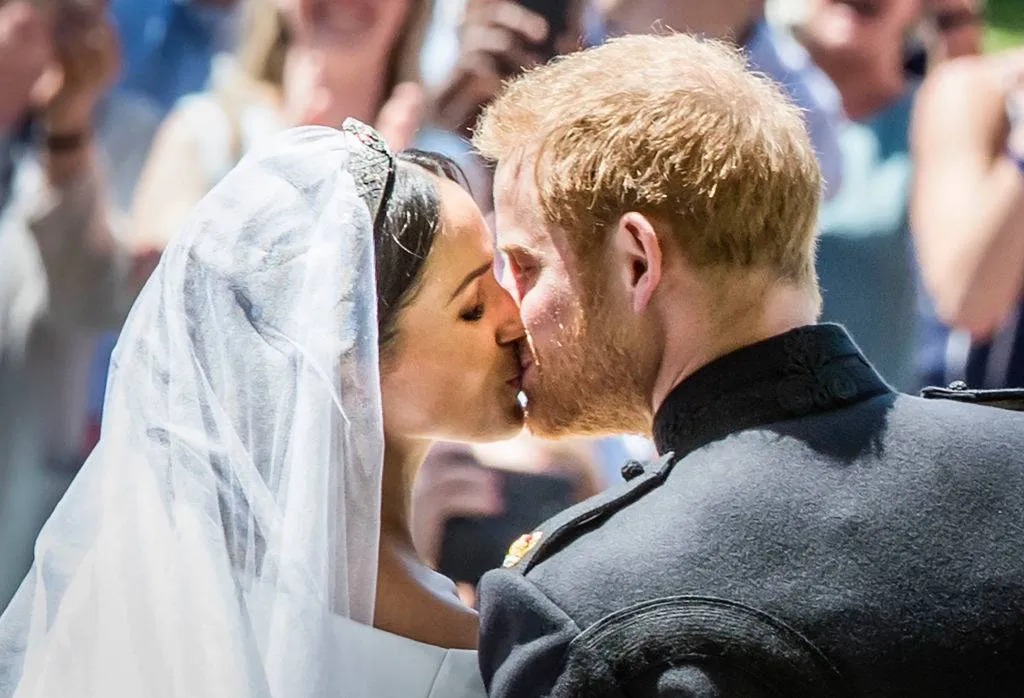 Marrying into the royal family is a huge undertaking, and certainly not for everyone. Harry speaks about how the men in the British royal family may be tempted to marry a woman who could seamlessly fit into the royal lifestyle.
However, he says that like his mother, Princess Diana, Harry chose to marry the person who he feels that he is destined to be with, Meghan.
Some Critics Call Them Naïve
It's a bold step for any celebrity or public figure to release a docuseries about their life, but especially so for members of the royal family. Critics, including Helen Lewis of The Atlantic, point out that the couple's interviews can come across as naïve.
The couple discusses how Meghan was surprised that she was actually expected to curtsy for the Queen. Harry explains there's a "hierarchy" within the monarchy-- both of which may seem obvious to anyone who is slightly familiar with royal family tradition.
Behind-the-Scenes of the Institution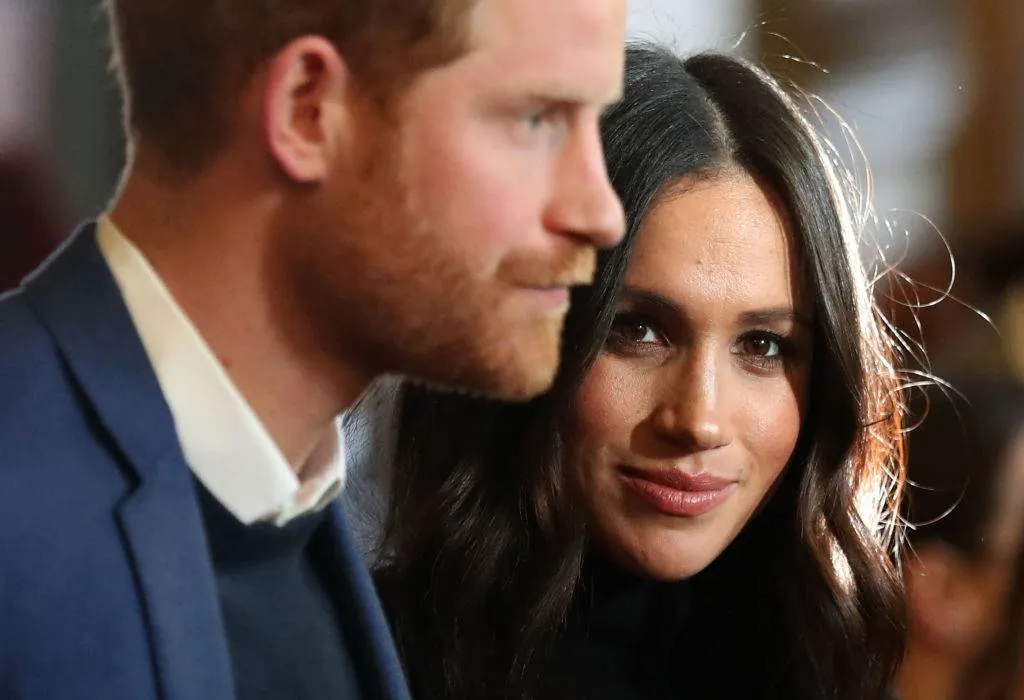 While the public watched the events unfold as Meghan joined the British royal family and began making regular appearances, Harry said, "No one sees what's happening behind closed doors."
Their exit from being senior members of the British royal family came as a surprise to many around the world, as internal conflicts and conversations were kept out of the public eye. "I had to do everything I could to protect my family," said Harry.
At First, Meghan Was A "Royal Rockstar"
Prince Harry and Meghan Markle quietly began dating in 2016 after being set up on a blind date by a mutual friend. Wanting to keep their new relationship out of the public eye, Harry invited Meghan on a trip to Africa. "We had a good five, six months almost with just privacy," Meghan would later tell BBC.
In early 2017, Meghan was introduced to royal family members, including the Queen. In November 2017, Harry popped the question, and the couple announced their engagement. Meghan's star power soared as she became internationally recognized.
In a Blink of an Eye, "Everything Changed"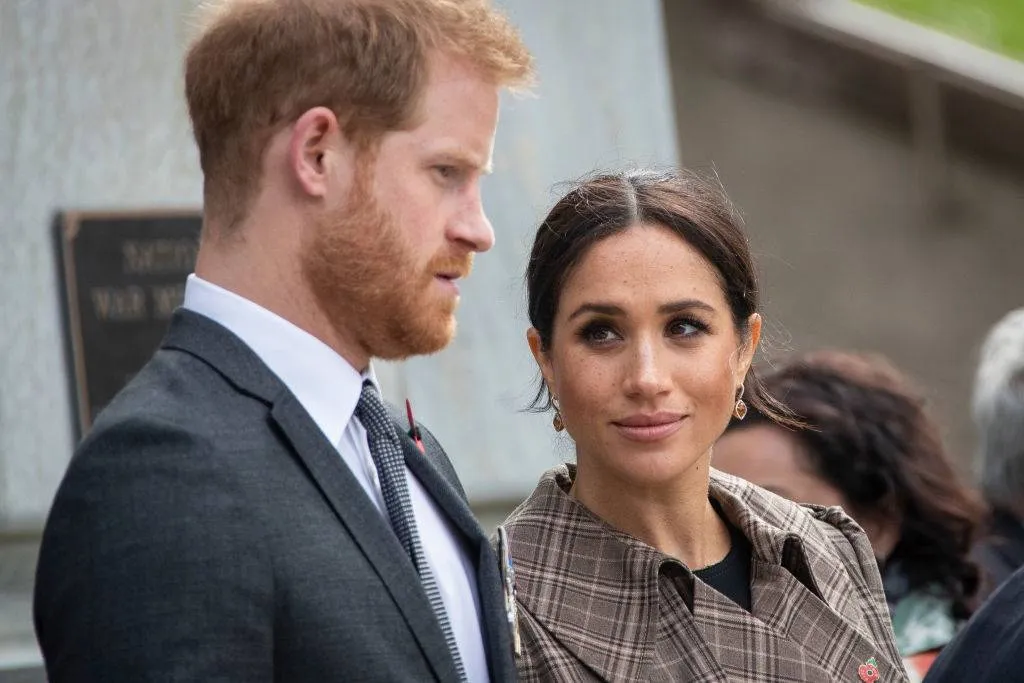 The excitement and buzz of having a new member join the British royal family quickly soured as Meghan felt constantly attacked by the media's negative attention. Not only was she feeling the pressure from the outside but from inside the palace.
Meghan didn't enjoy a warm welcome, and the pressure and privacy intrusion that the couple faced became unbearable. In the docuseries, Meghan tells the camera, "everything changed."
"There's a Hierarchy of the Family"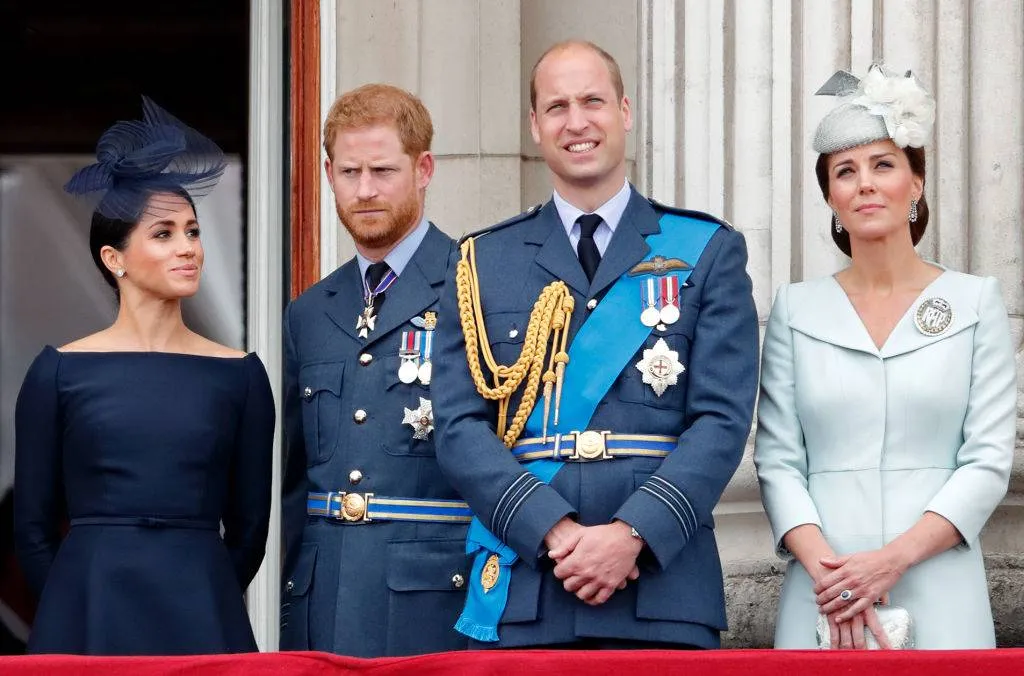 Born third in line, Prince Harry is now fifth in line to the throne, making it highly unlikely that he will become the king one day. It was always known that his older brother Prince William and his wife, Kate Middleton, would be the ones to lead. In the Netflix docuseries, Prince Harry emphasizes, "There's a hierarchy of the family."
The line of succession to the throne dictates the order in which they stand and walk and how much leverage each royal family member has regarding their voice.
The Media Turned Against Meghan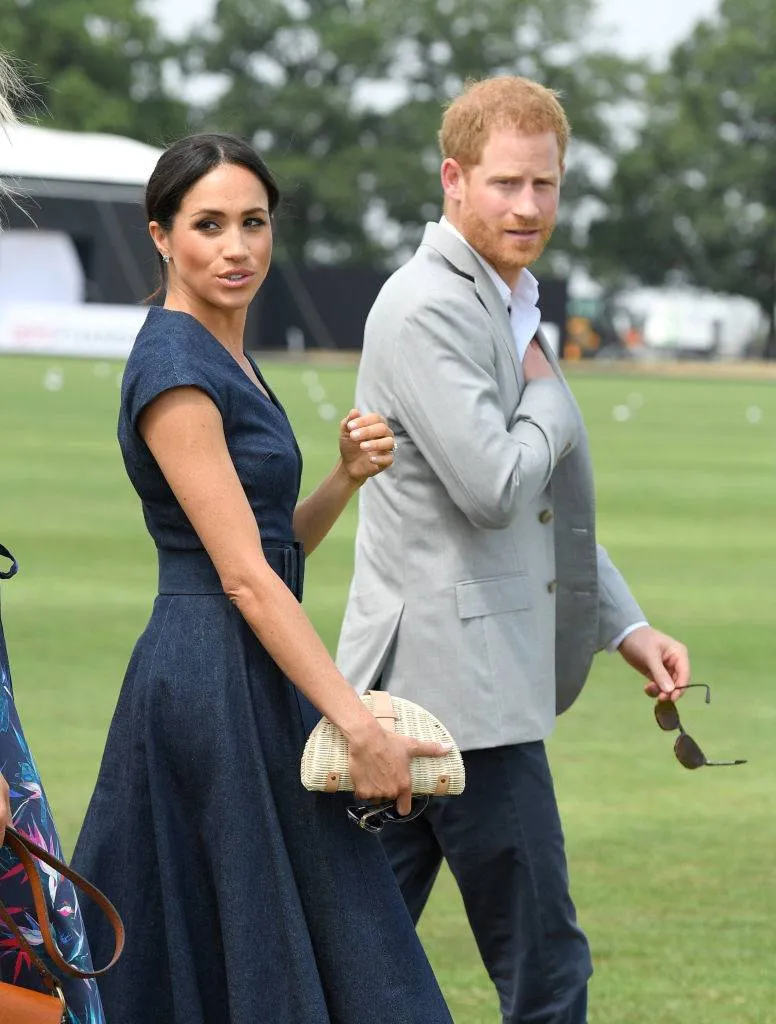 Harry has been followed by the press his entire life. In the docuseries, he recalls, "The majority of my memories are of being swamped by paparazzi. Within the family, within the system, the advice that's always given is, 'Don't react. Don't feed into it.'"
While Meghan did her best to conceal her feelings in public, the noise of the press was too overbearing as they attacked her character.
Critics Point Out That Harry & Meghan Lacks Anything New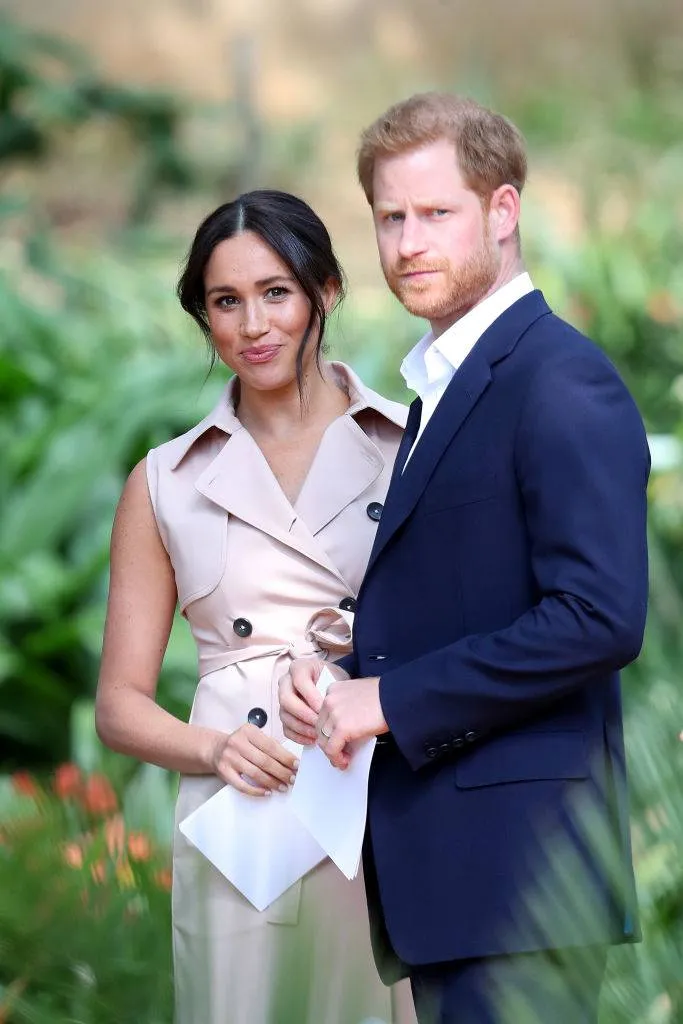 Harry and Meghan famously sat down for an interview with Oprah that aired in March of 2021, in which the couple gave more details and explained their thought process for leaving their roles as senior members of the royal family.
For that interview, the couple was paid nothing. Their Netflix docuseries, however, is worth $100 million, yet critics point out that the series doesn't offer anything that viewers haven't already heard.
Piers Morgan Gave an Explosive Review of the Series, As Expected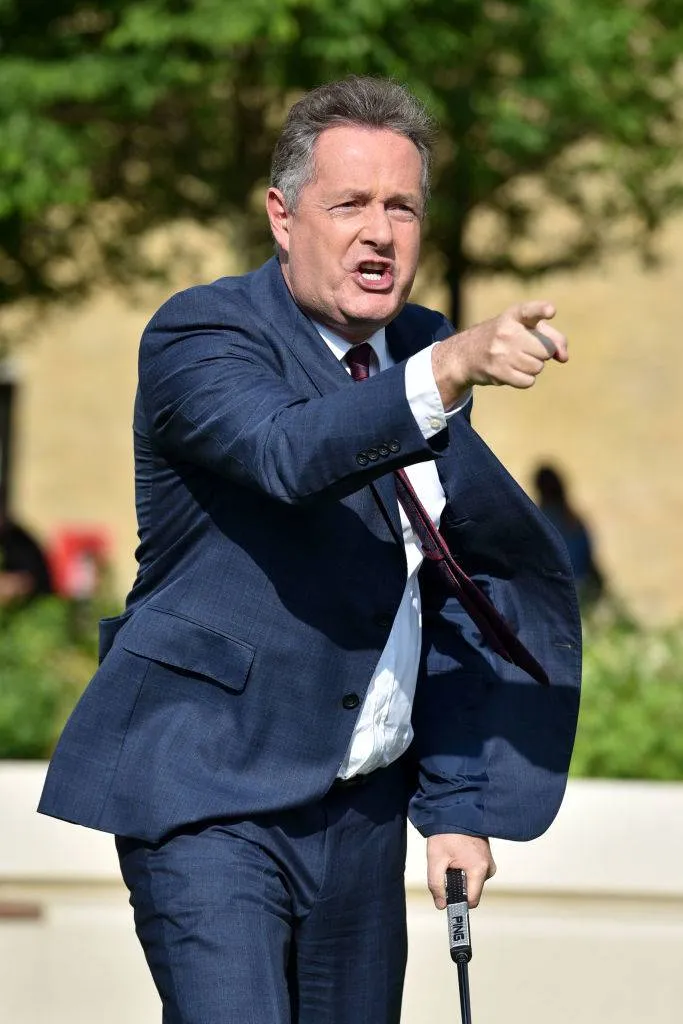 Piers Morgan has been fiercely critical of the famous couple since they first started making news in the press and his review of Harry & Meghan in The Sun was no different.
He wrote, "The world's biggest victims are, in fact, Meghan Markle and Prince Harry, a pair of incredibly rich, stupendously privileged, horribly entitled narcissists....If you don't believe me, just ask them!"