Saudi Arabia's Royal Family Is Stirring Up The Middle East
Saudi Arabia is a bit of a mixed bag in the way that they conduct themselves on the world stage. On one hand, they're allies with most of the western countries and have shown that they can be a credible ally. On the other hand, they have participated in some human rights violations that are incredibly archaic for the 21st century.
With their new Crown Prince Mohammad bin Salman at the helm, there has been much progress made for women in Saudi Arabia. There's also a princess who is speaking around the world about women's rights and is making a difference. This article outlines the good, the bad, and the ugly about what's going on in Saudi Arabia right now.
King Salman bin Abdulaziz Al Saud Cut Out The Bureaucracy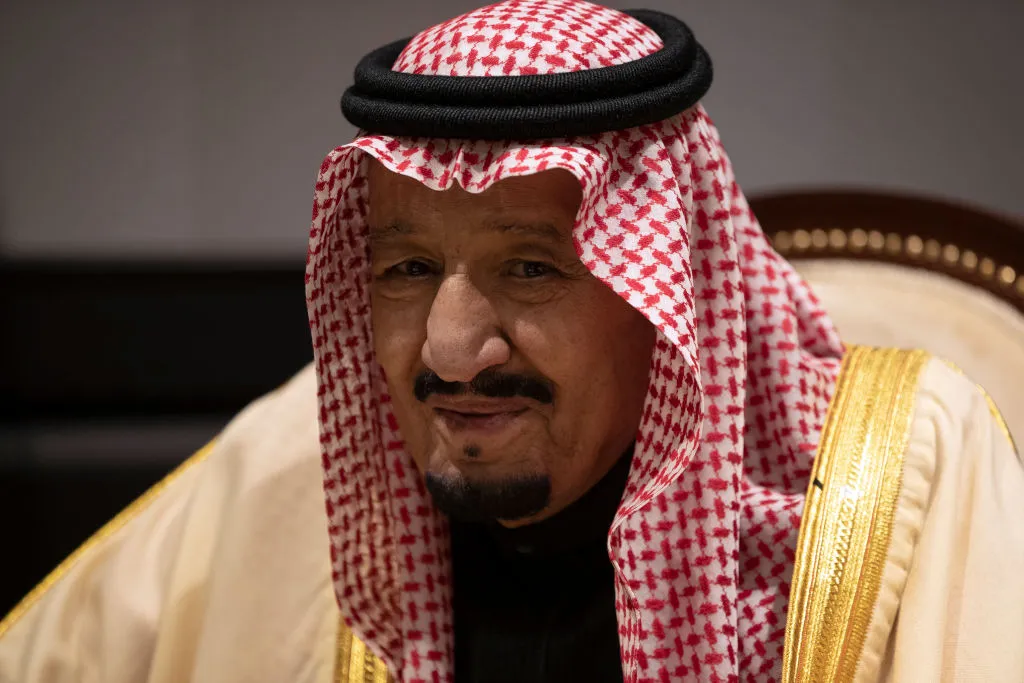 In 2015, King Salman bin Abdulaziz Al Saud succeeded as king after his half-brother died of pneumonia at age 90. When he got into power, he reshuffled his cabinet and decided to streamline the government bureaucracy.
When his half-brother was in power, there were 11 government secretariats, and all of these were abolished and reconstituted into only two. He's also the one who appointed Mohammad bin Salman as the crown prince in 2017. Mohammad bin Salman has been described as the "power behind the throne."
They Have A Religious Police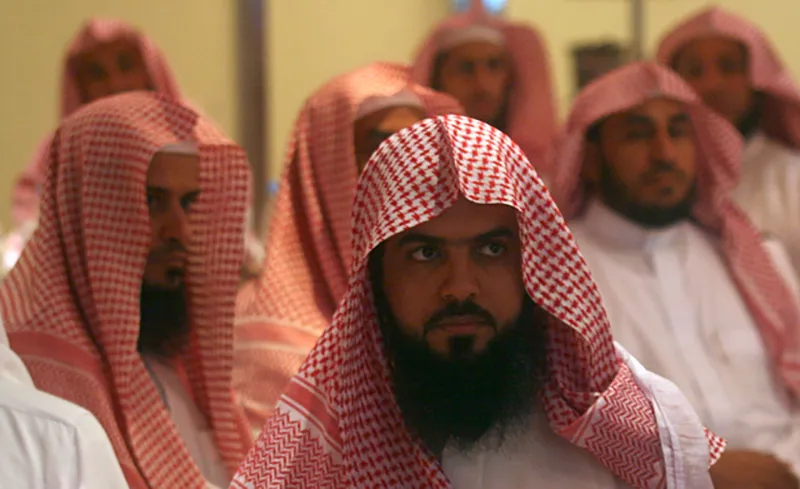 The Committee for the Promotion of Virtue and Prevention of Vice is a kind of religious police in Saudi Arabia. They have the job of ensuring that everyone is following their theocratic laws and are dressed the way they should be. They also ensure that men and women stay separated.
An agreement between the police and the royal family exists because the rules set for the citizens do not apply to the royals which you'll see later on in this article.
There Are A Lot Of Rules They Have To Follow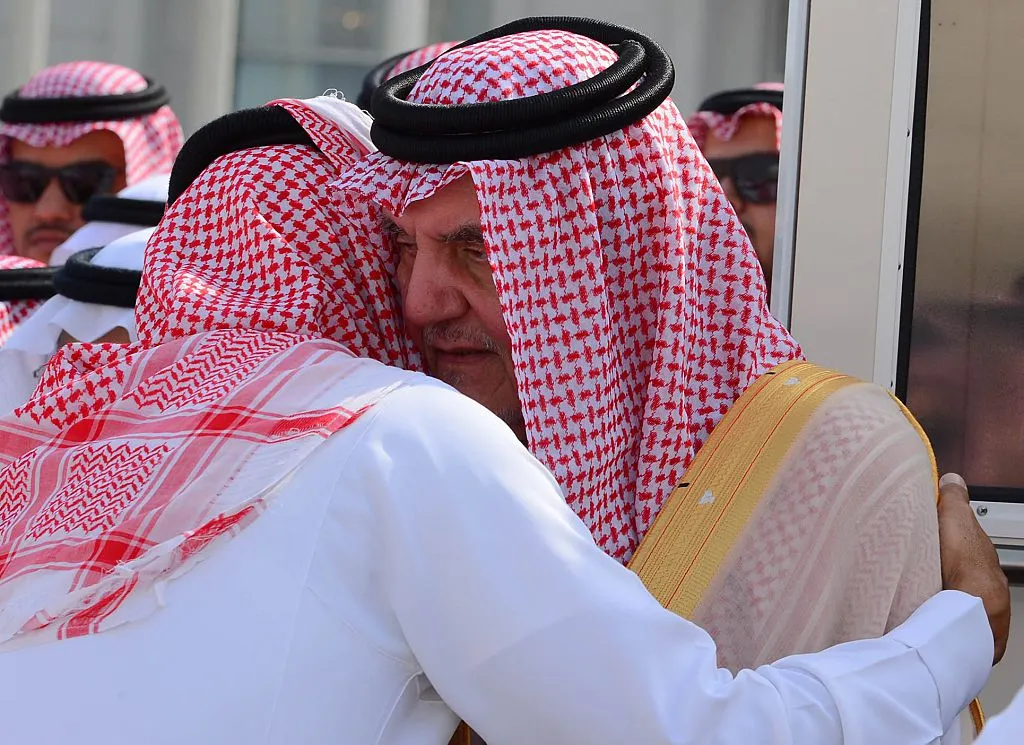 There would be lots of reasons to be somewhat envious of a royal family member in Saudi Arabia. They have billions, if not trillions of dollars locked up in their family, but, it's not necessarily as easy as it seems. There are A LOT of rules set in place for the family.
There is no substance use allowed. But, if someone gets caught up in a bad habit and needs to go to rehab, they usually travel outside of the country in order to keep the news away from the public.
They Take Protection Very Seriously
Saudi princes use bodyguards called Khawi, who are usually taken from African countries at a young age and grow up alongside the princes. They take protection very seriously in the royal family and rightly so as many of them have huge targets on their backs.
The Khawi program ensures that the two are of similar age and that they have the utmost loyalty. The Saudi family has a very deep bond with each of their bodyguards, as close friends and family alike.
Princess Misha'al bint Fahd Had A Sad Fate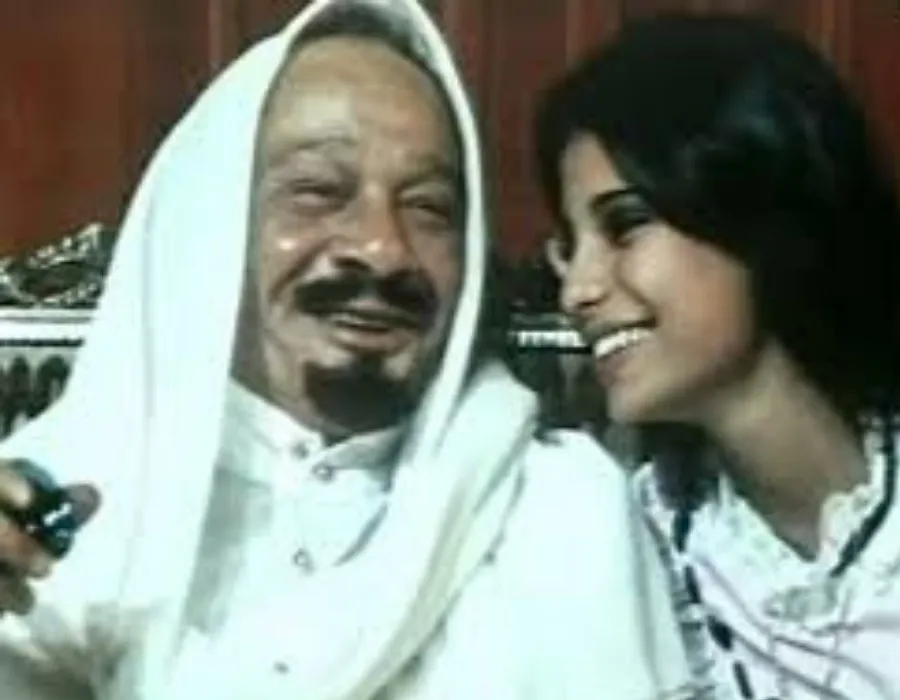 There's no fairy-tale happening with this story of a princess. When Princess Misha'al married her own cousin after being forced by her family, she fell in love with someone else in Beirut and started having an affair.
She tried to escape Saudi Arabia to meet up with her lover and she was caught at the border. She, like many others in Saudi Arabia, was hanged publicly for her indiscretions at age 19. It was a statement to the rest of the royal family to stay in-line.
The Saudi Royal Family's Vacations Are Extravagant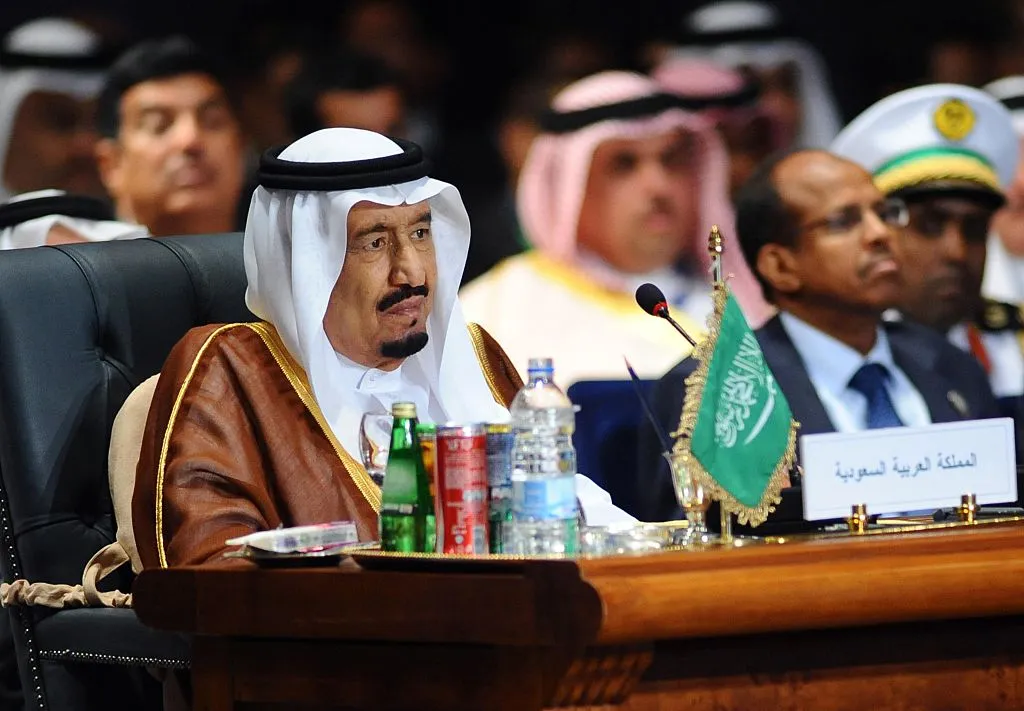 The Saudi royal family spends an incredible amount of money on their private vacations. In fact, during one trip to the Maldives, they took over not one, not two, but three separate resorts just for their family and their guests.
With the amount of money that someone like King Salman has, the world becomes your playground. The King owns a villa in southeastern France in the seaside town of Vallauris Golfe-Juan. He closes the local beach during his annual holiday which ends up irritating the locals.
A Historic Year For Saudi Arabian Athletics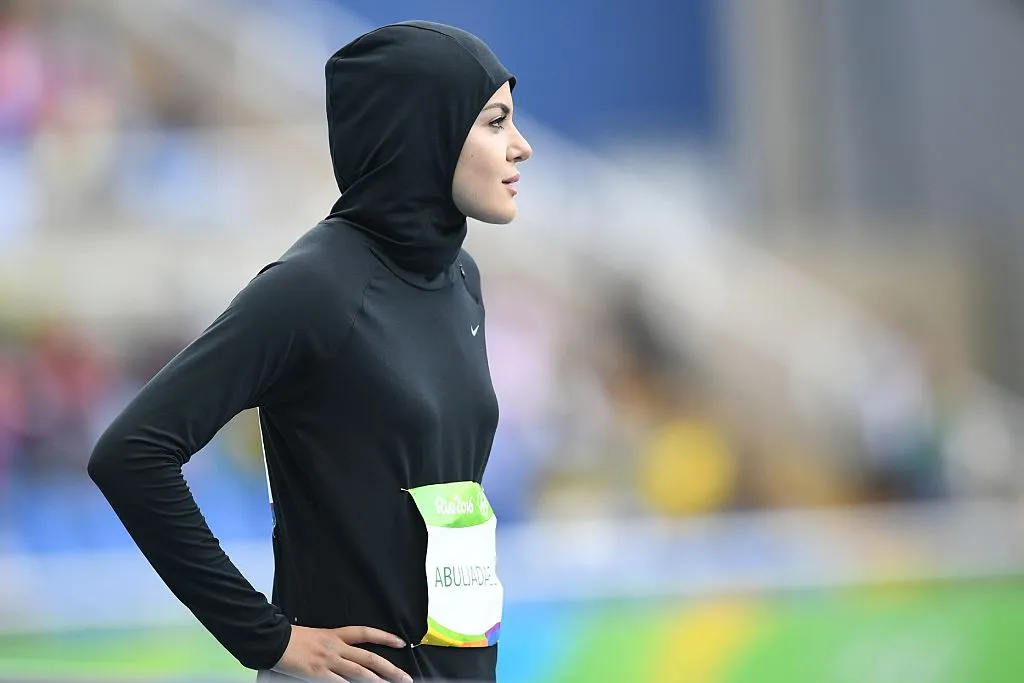 The Audi Arabian Olympic team was almost disqualified from the London 2012 Olympics after they refused to let women participate. When the Crown Prince Nayef died in 2012, Prince Salman, who is much more liberal, decided to allow females to compete on their Olympic team.
This was the first time that Saudi women were allowed to be in the Olympic games which was revolutionary for the country and women's rights. They will be participating in every Olympic Games in the future as well.
They Were The Last Nation To Let Women Vote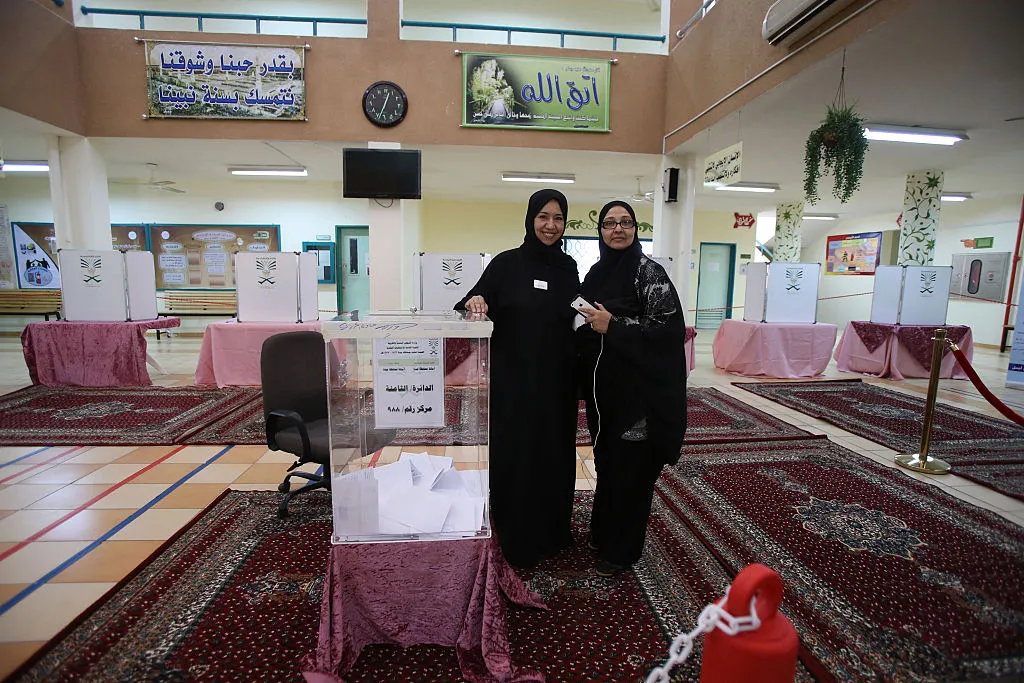 Saudi Arabia didn't let women vote until 2015. King Abdullah said that the law that prohibits women to vote would be overturned in 2015, and he made good on his promise. Incredibly, they were the last nation to let women vote.
They also just introduced a law that allows women to drive in the country, and they're now allowed to leave the country without the written permission of a man as of 2016.
Princess Ameerah And Her Women's Rights Advocacy
Ameerah was only 18-years-old when she met Prince Al-Waleed who was 28 years her elder. The two fell in love and got married, and she became a princess. She was known as one of the least conservative princesses as she wouldn't cover up in a typical conservative way.
She was a big advocate for women's rights, which was nearly unheard of in the royal family. Even though she got divorced from Prince Al-Waleed in 2013, they have stayed friends, and she calls him an inspiration.
Princess Ameerah Is Actually "Princess Princess"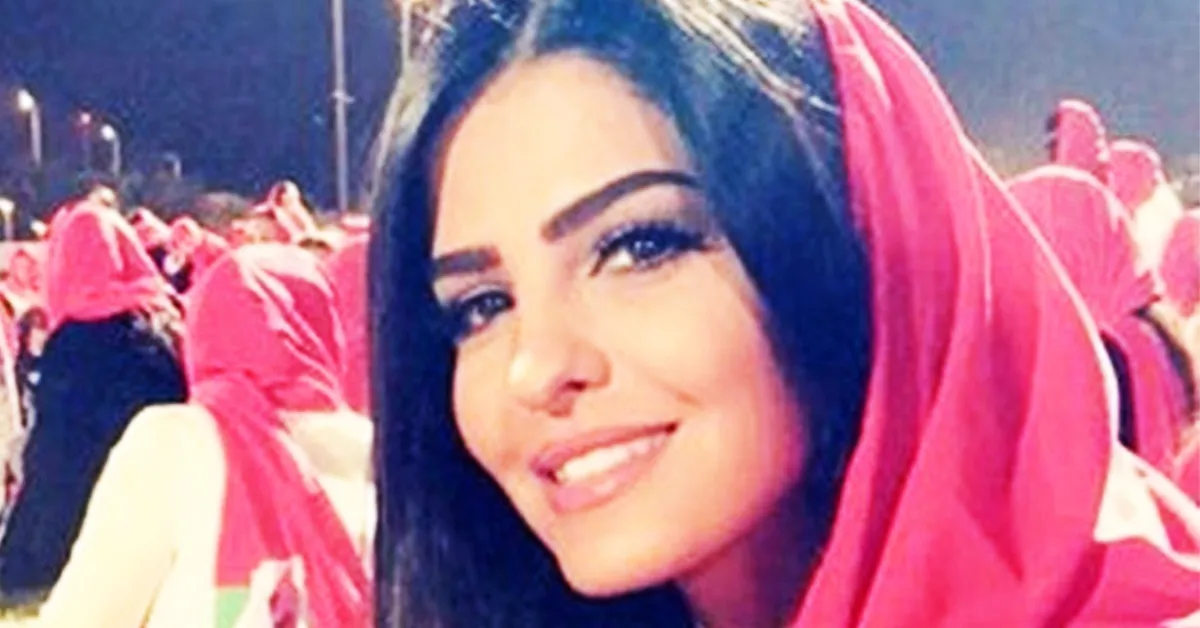 Many people think that Ameerah is able to be more free because she wasn't born into the royal family, she married into it. In an interview with The Wall Street Journal in 2012, the Princess said, "it's so ironic because my name means 'Princess' in Arabic, so people referred to me as "Ameerah Ameerah" or "Princess Princess".
Many assume that she wouldn't be allowed to speak as freely had she been born into the royal family, rather than marry into it.
Princess Ameerah's Continued Activism
Ameerah is one of the most popular and sought-after princesses of all time in the royal family. We've mentioned her women's rights advocacy, but it's her relationships with both conservatives and liberals that make her so popular in the country.
She recently stated, "everyone knows me, I sit with extreme conservative, I sit with extreme liberals. My agenda is never to create negativity, but unity." She's a rising star and someone that women from around the world can cheer on.
Law Reversals For Women's Rights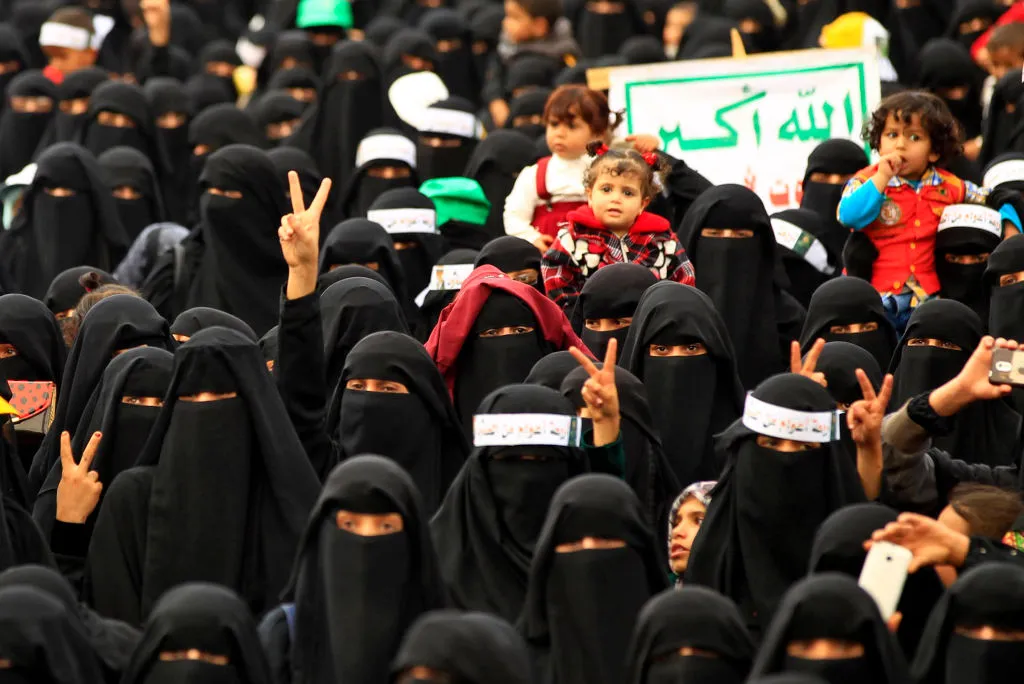 Until recently, there was a law in Saudi Arabia that prohibited women from working outside of the home. Men would own the stores, and all of the employees at all the stores would be male as well. Yes, that includes lingerie shops.
Saudi women felt so uncomfortable buying their lingerie from men that they pressured King Abdullah to reverse the law in 2012. Not only did he reverse the law, he actually made it so that men weren't even allowed to work in lingerie shops throughout the entire country.
Ibn Saud Was Knighted By The Queen Of England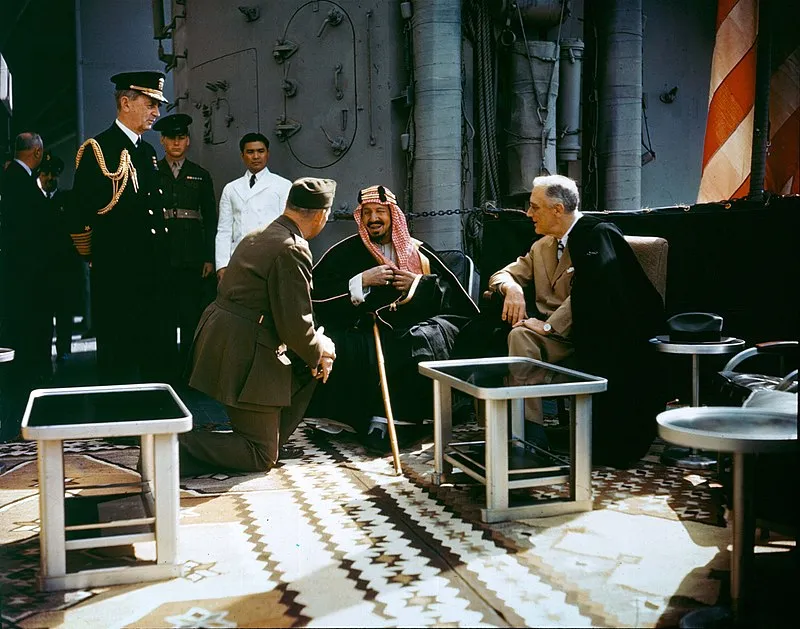 The first King of Saudi Arabia is known as the Father of the Saudi nation. In 1935, Ibn Saud participated in the Order of the Bath in England and was granted knighthood by Queen Elizabeth of England.
He fathered many children and had many wives. In fact, he had 45 sons who would all be the subsequent kings of Saudi Arabia. He began the widespread enforcement of the kingdom's ideology, based on the teachings of Muhammad Ibn Abd al-Wahhab (Wahhabism).
Sattam bin Abdulaziz Al Saud Stood Out In The Family
Sattam was one of the senior members of the House of Saud and the 12th governor of the Riyadh Province. He was the first member of the royal family to graduate from an American university when he got a bachelor's degree in Business Administration from the University of San Diego.
He was also the first to marry just one wife. He was the son of Ibn Saud and reportedly one of his favorite sons. In 2012, Sattam changed the law to allow single men to visit malls on evenings and weekends. Previously, they were only allowed into malls at lunchtime on weekdays.
Princess Maha Bint Mohammed Bin Ahmad Al-Sudairi Is Big Into Spending But Not Paying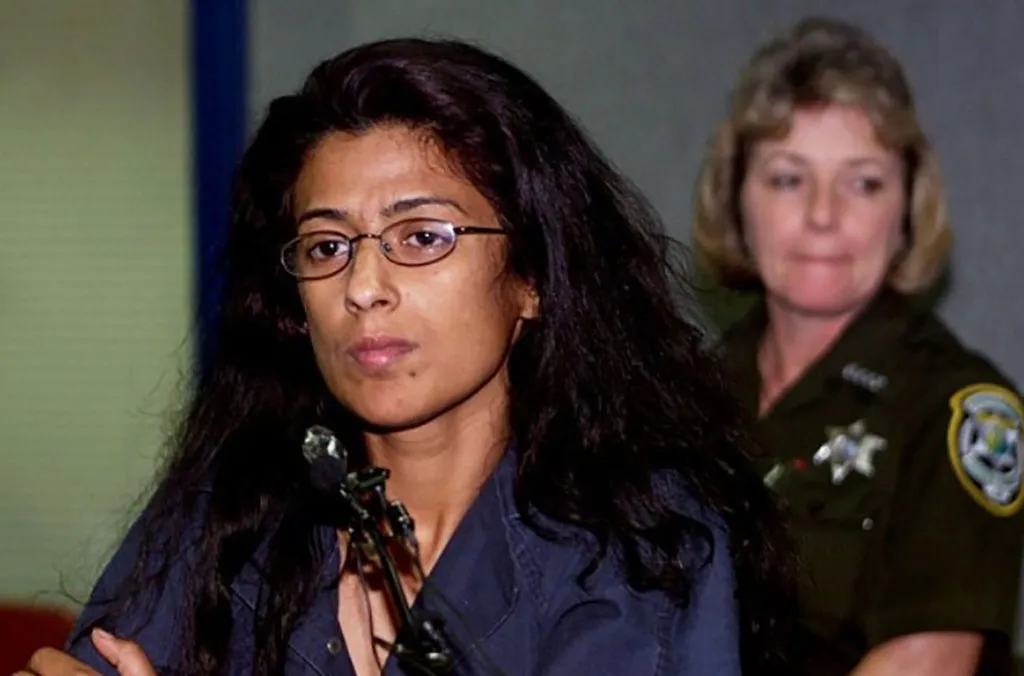 Princess Maha Bint Mohammed Bin Ahmad Al-Sudairi is the ex-wife and cousin of the deceased Prince Nayef, the two shared five children. She was a big spender and had a property in an area known as "Millionaire's Row" in Florida for a total of $6 million, including improvements.
In Paris, in 2010, she went on a $20 million shopping spree where she would pay with cards that said: "Payment to Follow." Her extravagant spending and refusal to pay most of the time has led her to become prohibited from leaving Saudi Arabia.
Norah bint Abdallah Al Faiz Broke Barriers In Government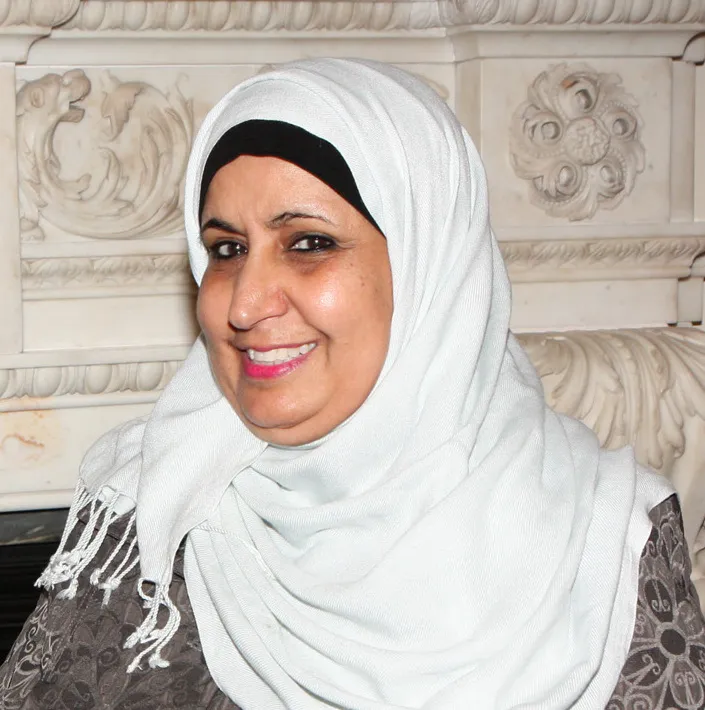 Norah was the first woman to hold a cabinet-level office in Saudi Arabia. She was named the deputy minister of education in charge of women's affairs in February 2009 by King Abdullah.
She was the first woman to direct girls' education in Saudi Arabia and she said that her appointment was a "source of pride for all women." Although she did see some resistance to her appointment, most of the Royal family was on board and celebrated her.
Their Kings Are Powerful Worldwide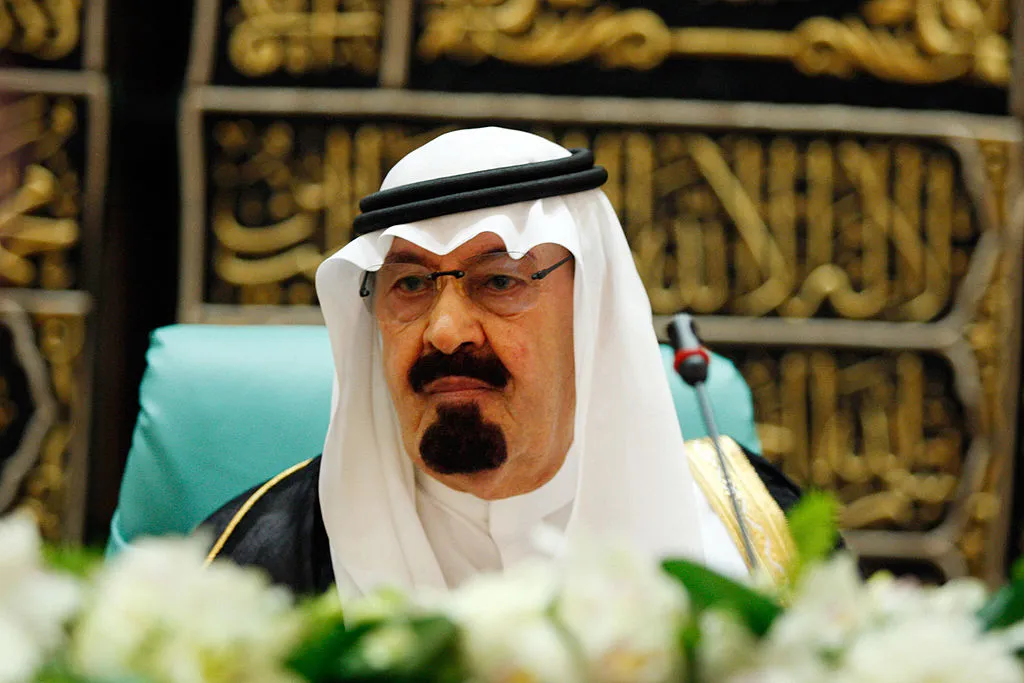 Forbes named King Abdullah the eighth most powerful person in 2013. Forbes reported, "King Abdullah holds the keys to Islam's two holiest sites, and the world's second-largest oil deposit of some 265 billion barrels, amounting to about 18% of global reserves".
Saudi Arabia is one of the richest countries in the world and aside from their oil exports, which make up 77.4% of their exports, they also export plastics, organic chemicals, aluminum, and machinery.
The Missing Princesses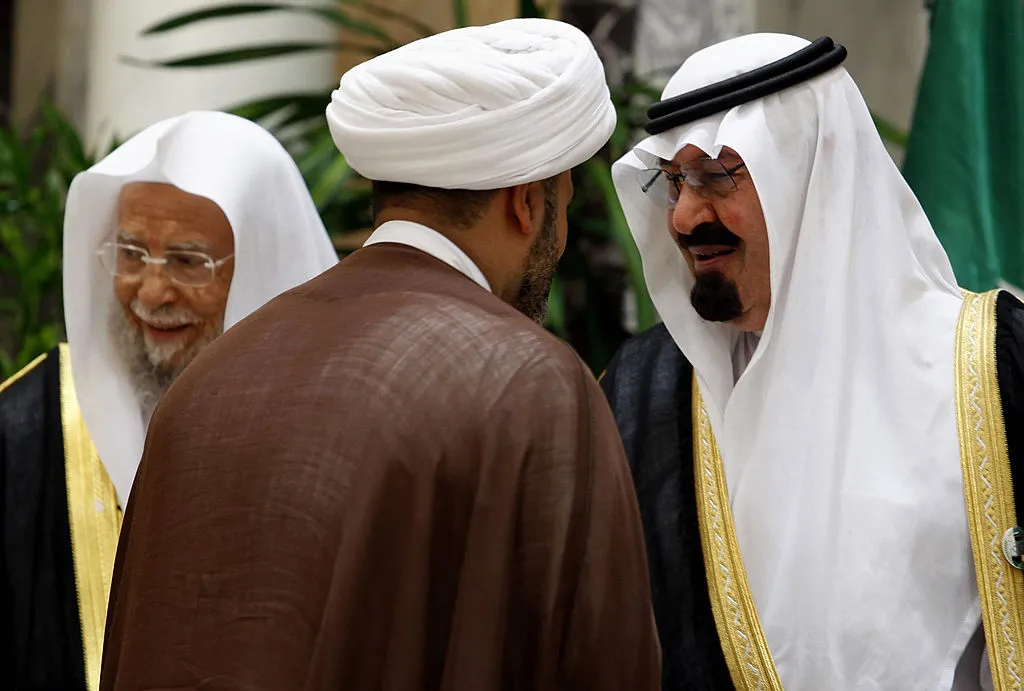 Before King Abdullah's passing, he put his four daughters under house arrest. Their opinions on women's rights weren't orthodox with the royal family and once again, like Princess Misha'al, the men of the family felt the need to punish the women and draw the line.
No one is sure where his daughters are, or the condition they're in, under house arrest. To date, their status remains a mystery to the public, almost as if they've disappeared.
Talal bin Abdulaziz Al Saud Was The Most Liberal Prince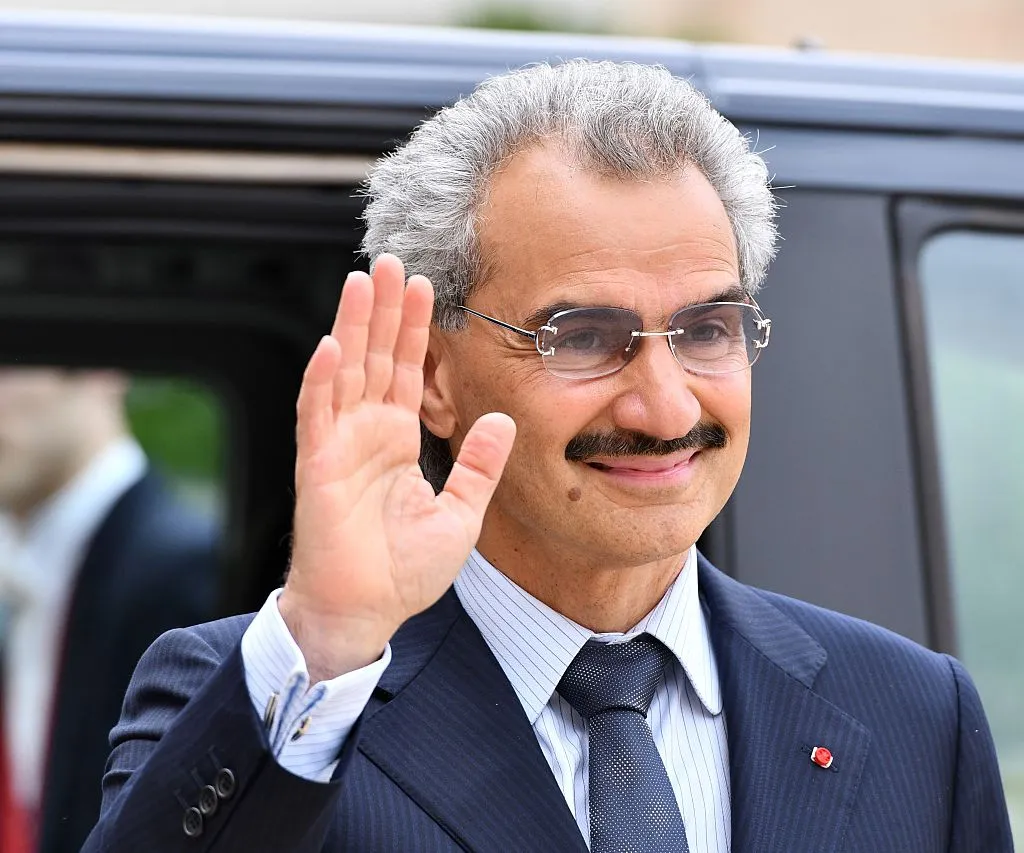 Talal was known as "The Red Prince" and was a senior member of the royal family. He was very well known for his liberal views, striving for a national constitution, the full rule of law, and equality before the law. He was the leader of the Free Princes Movement.
He called for the end of the absolute monarchy in the 1960s but his family refused. He was well-respected by all the senior members of his family which is why he was allowed to voice his opinion despite opposing their views on a few issues.
Their Foreign Policy Has Intensified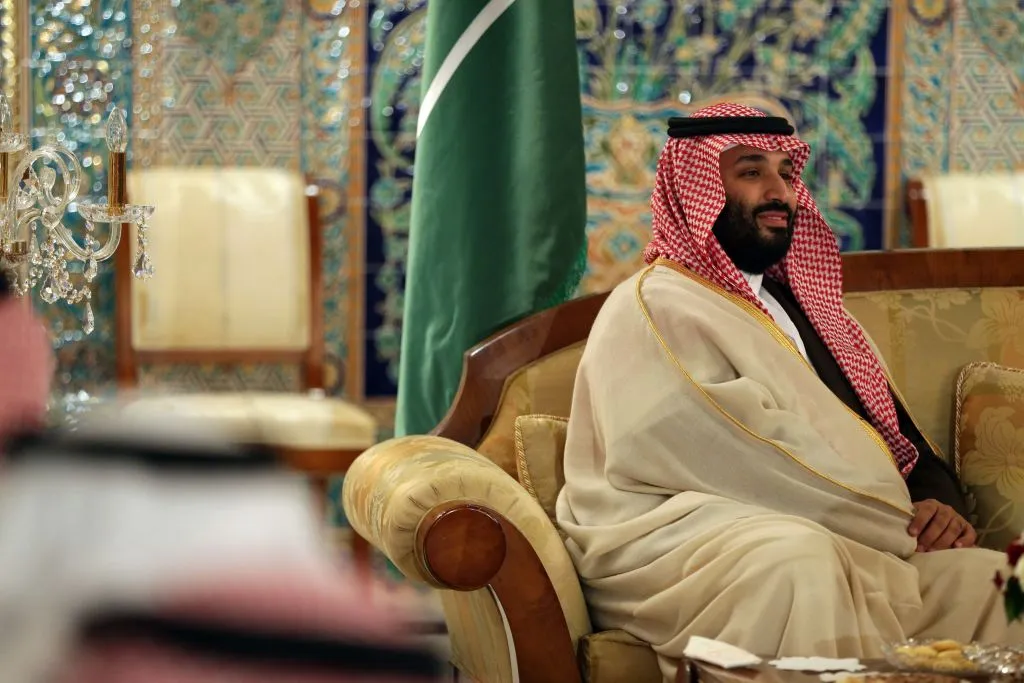 Although there are many observers of the royal family saying that the more liberal Crown Prince Salman has made the country more progressive domestically, their foreign policy tactics have intensified. Since Salman came into power, he has launched a war in Yemen and severed all ties with Iran and Qatar.
Millions of people are being killed in Yemen as a result of the war, and the lack of food that's been given to the women and children.
The U.S. And Saudi Arabia Just Had Their Biggest Arms Deal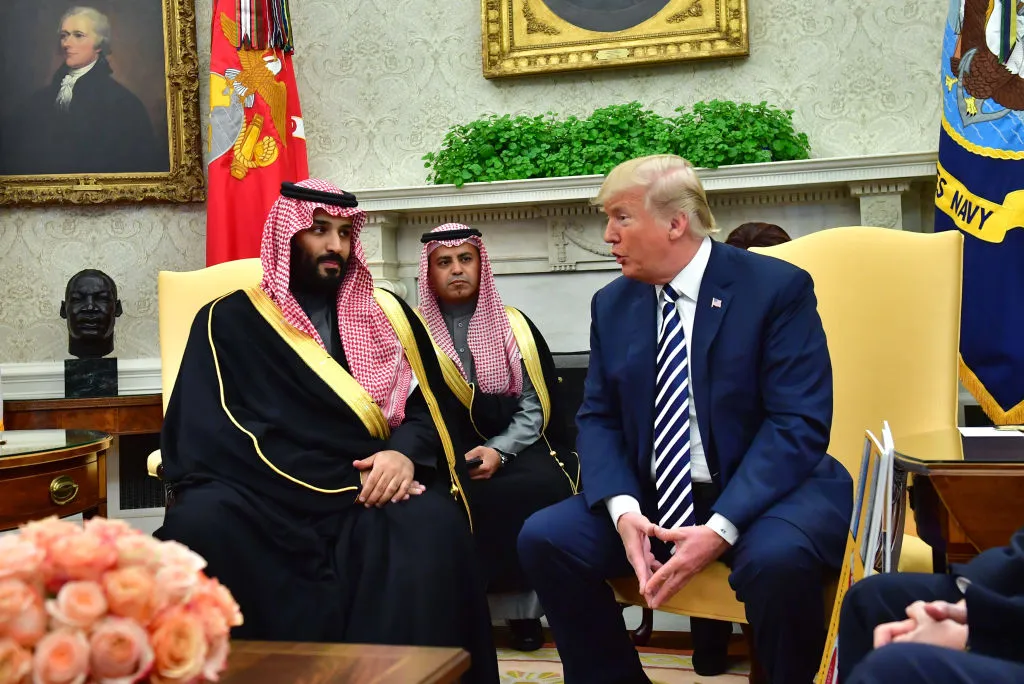 Despite what you might hear about the turmoil between the United States and Saudi Arabia, they just joined for the biggest arms deal in history. The Saudis secured a whopping $350 billion in military goods from the U.S under the Trump administration.
This was met with some backlash from both sides of the aisle in American politics as it's widely alleged that Saudi Arabia was behind the killing of American journalist Jamal Khashoggi while he was in Turkey.
Prince Sultan Bin Salman Al Saud Has Been To Space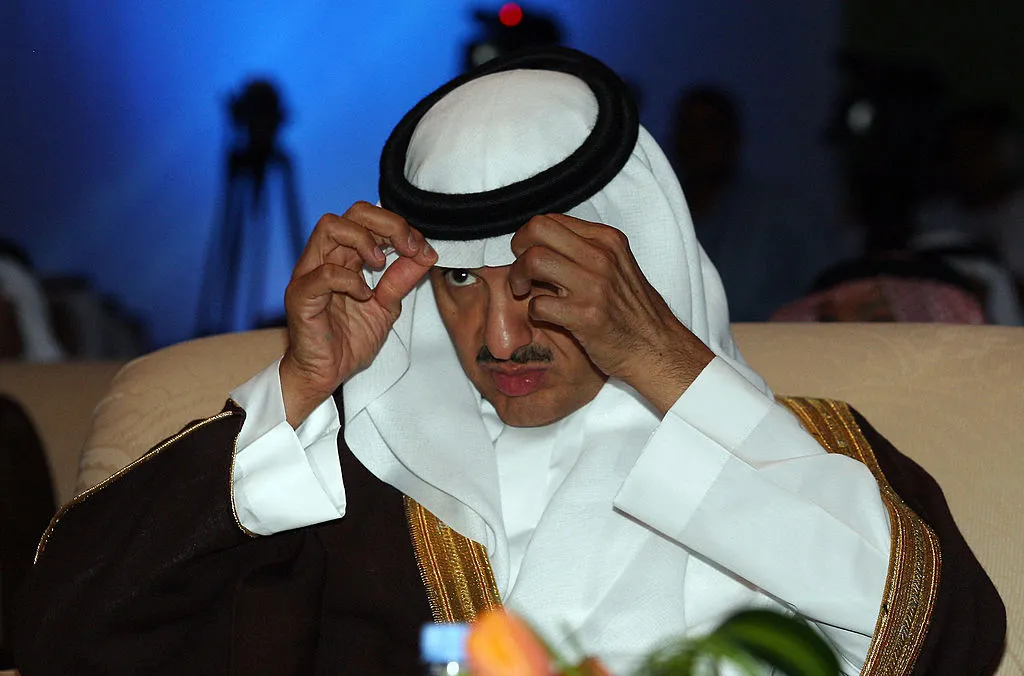 Prince Sultan Bin Salman Al Saud is a former Royal Saudi Air force pilot. When he was just 28, he traveled as a payload specialist aboard the STS-51-G Discovery. While this is an accomplishing feat to anyone, it made him the first Arab and first Muslim to ever visit space.
He is the second song to King Salman, however, his eldest brother passed away in 2000, along as his mother, who died in 2011. On December 27, 2018, he was appointed as Chairman of the Board of Directors of the Saudi Space Agency at the rank of minister.[1]
Prince Fahad Al Saud Graduated From Stanford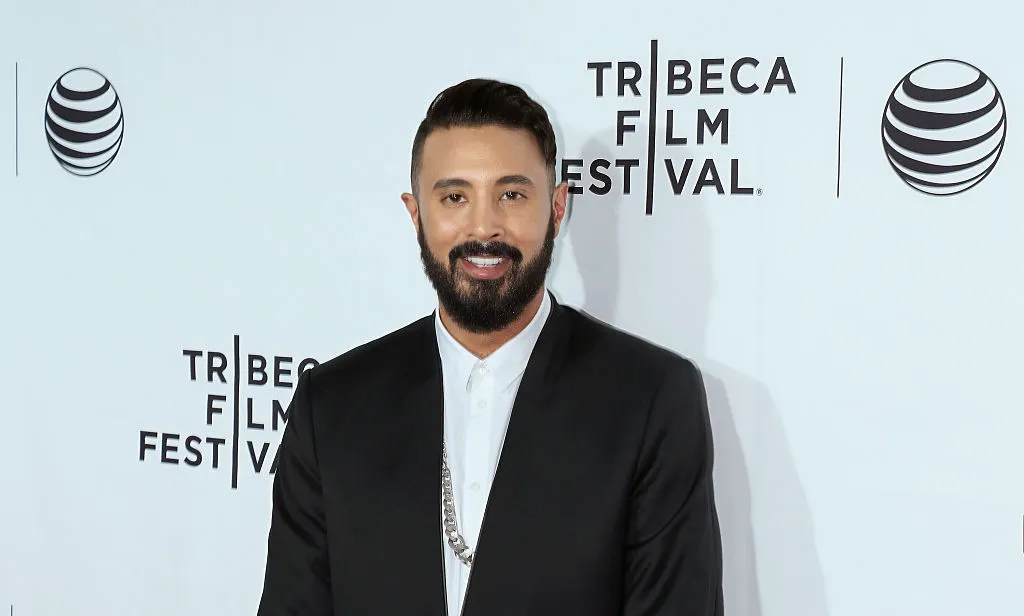 Although Prince Fahad Al Saud most likely sit on the throne in his lifetime, he's made a name for himself om other ways. He graduated from Stanford and soon after landed himself a job as the Head of User Operations for Facebook Arab.
On top of that, he founded the tech company NA3M, also known as New Arab Media which produces games for the public. He currently lives in Los Angeles and serves as the Foreign Ministry's Head of Student Affairs.
There Have Been Assassinations In The Family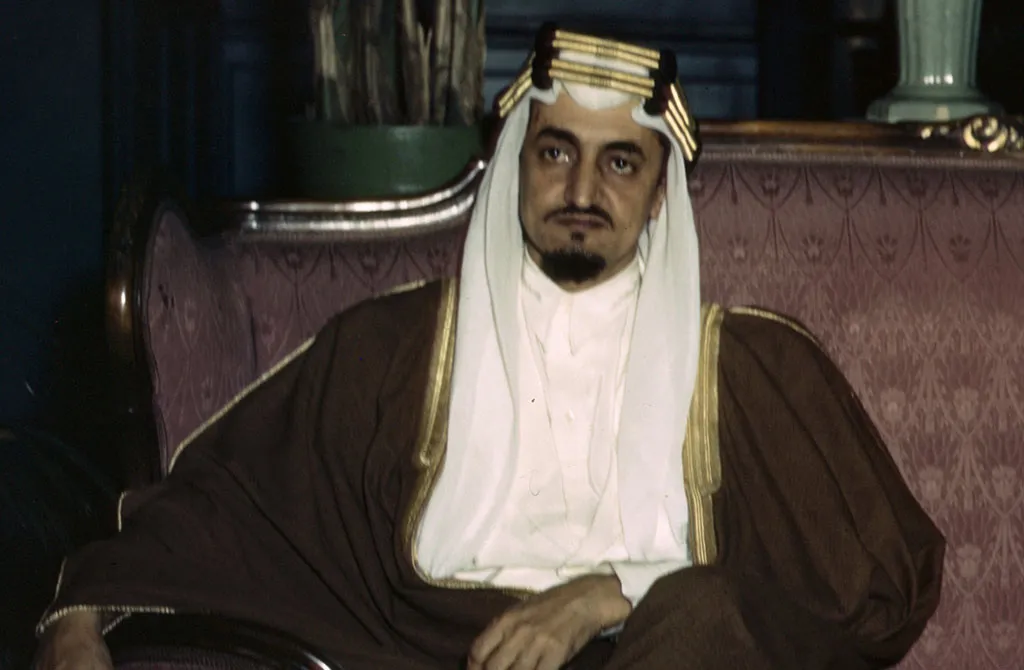 With all of the money and power flowing through the royal family, it's no surprise that things can get serious between family members. Back in 1975, the people loved the late King Faisal, who worked closely with the United States while simultaneously striving to modernize his own country.
However, while the people loved him, his nephew, Prince Faisal Ibu Musaed, resented him. This led him to shoot the king three times on March 25, 1975. While the king died, he asked that his nephew be spared for his crimes. In the end, the religious court had him beheaded in public.
They Were The Last Country To Allow Women To Drive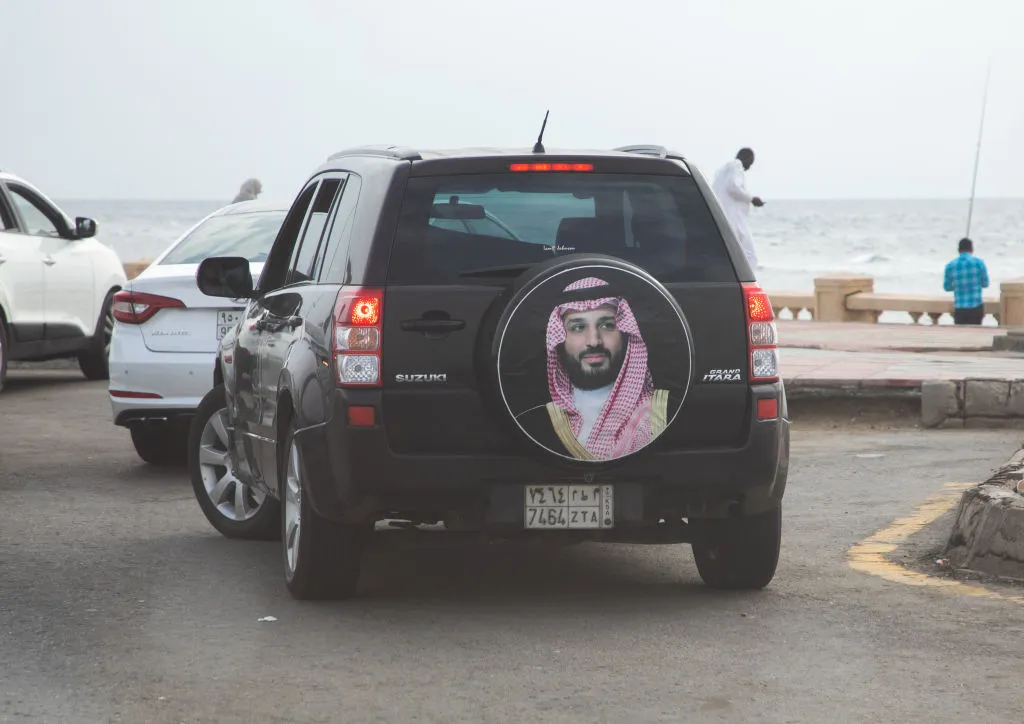 It's clear that since Salman took the throne, he and the Crown Prince Mohammed bin Salman have been making some serious progressive decisions. In an already very conservative nation, they have made headlines for some of their groundbreaking decisions.
In June 2018, King Salman lifted the ban on women driving in the country. He claimed that if a woman wanted a drivers' license they should be able to have access to them. This made Saudi Arabia the last country to let people drive.
Allowing Women To Own A Business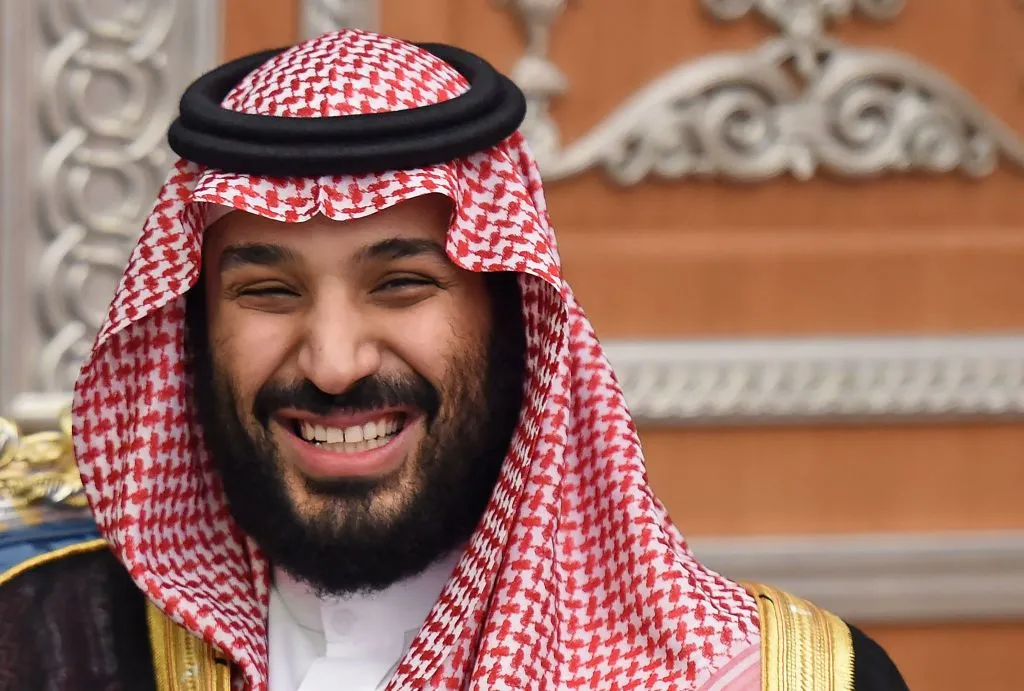 Aside from helping to pass the decree allowing women to drive, among other things, Crown Prince Mohammed bin Salman helped establish what people once thought to be impossible. In February 2018, a major law was changed regarding women that made it legal for them to own their own business without the permission of a male.
The prior restriction made it difficult for women to make a living on their own. This is yet another major change that has helped empower the women of the country.
Vision 2030
The Crown Prince is also thinking long-term for the country with a plan that he refers to as Vision 2030. His intention is to loosen Saudi Arabia's dependency on oil while simultaneously opening the country to more tourism.
He stated that "I'm young. 70% of our citizens are young. We don't want to waste our lives in this whirlpool that we were in the past 30 years. We want to end this epoch now. We want, as the Saudi people, to enjoy the coming days, and concentrate on developing our society and developing ourselves as individuals and families, while retaining our religion and customs. We will not continue to be in the post-'79 era. That age is over."
Saudi Arabia Remains One Of the Final Monarchies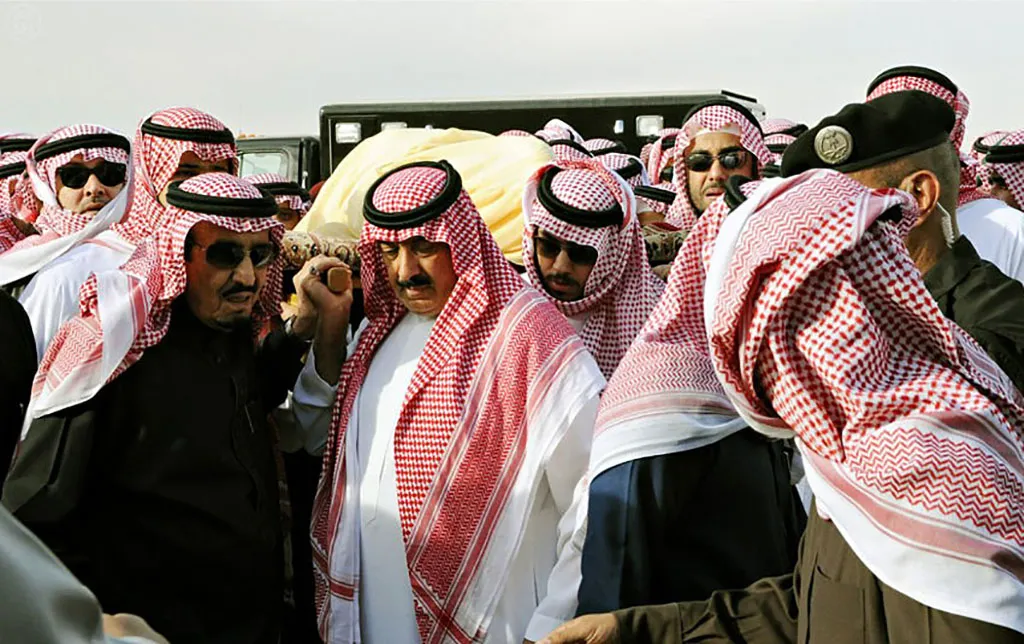 Saudi Arabia is unique in countless different ways from the rest of the world. Whether it's their history, past actions, or current policies, many things separate them from the rest of the world. However, one of the main things that make the country so unique is the fact that it remains an absolute monarchy.
While there has been work to reduce this, it remains the final significant monarchy on the planet. Since the creation of the nation on September 23, 1932, the Al Saud family has ruled the country.
There Are Different Clans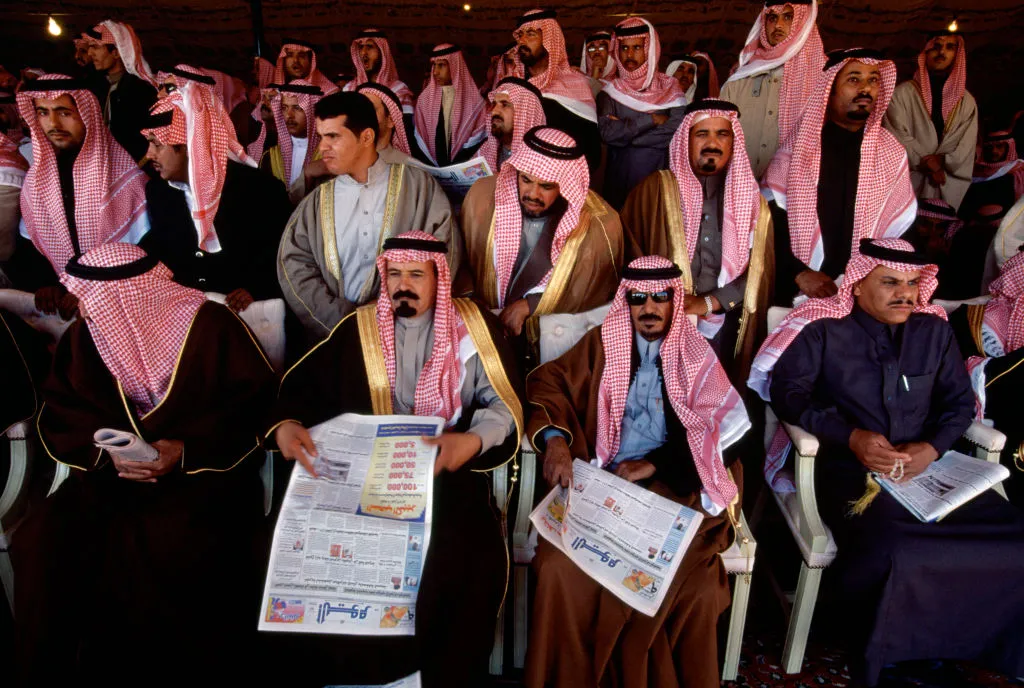 Because of the different wives that Al-Saud had, the royal family is divided into different factions known as clans. The current king, King Salman, is part of the Sudiari clan. The was kingship is supposed to work is that the clans take turns on the throne, so technically, the next king isn't supposed to be from the Sudiari clan.
Yet, this practice was broken after Mohammad bin Salman was naked the Crown Prince. This secured the throne once again for the Sudairi clan.
Monthly Allowances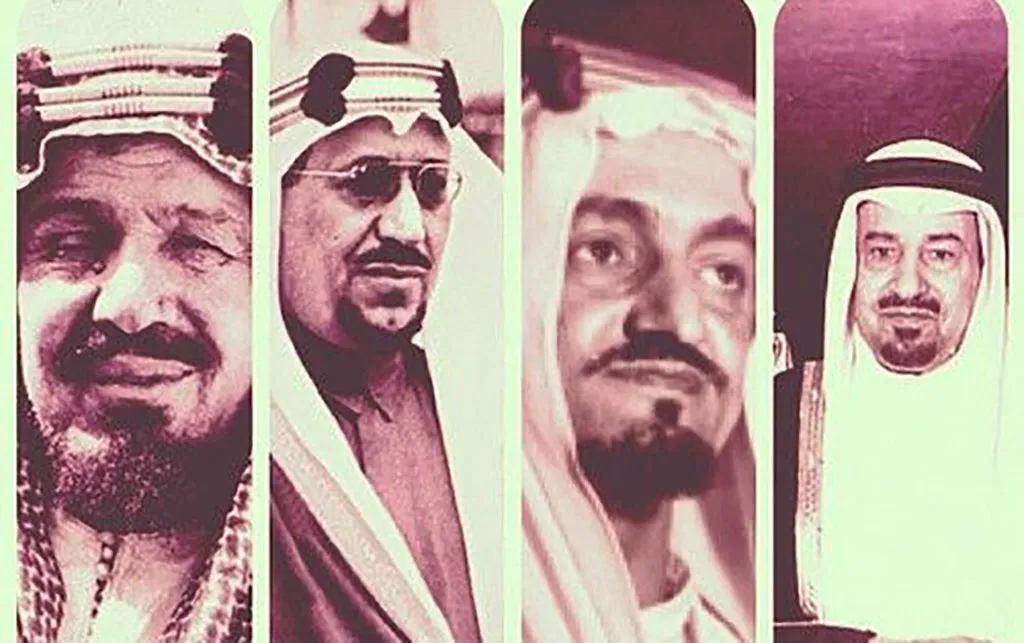 While the royal family is incredibly powerful and wealthy, it seems impossible that they would make enough money for all of them to live such lavish lives. Well, one of the reasons they are all so wealthy is that according to Wikileaks, all the sons of Al-Saud receive monthly sums of money from the government.
While these "allowances" used to be more in the past, for a time, they seemed to be rising once again. However, in 2017, many of the government officials and princes were arrested during the purge on corruption charges.
A Huge Accomplishment In King Faisal's Final Year
In 1975, the same year that King Faisal was assassinated by his own nephew, he earned a tremendous honor. King Faisal was named 1975 Time Magazine's Man of the Year. This is not an honor that is thrown around lightly by Time, so it truly meant a lot when it was given to the King of Saudi Arabia.
The country was under strenuous time, and what King Faisal was doing was attempting to make the country a better place to live.
They Don't Like Their Secrets To Be Known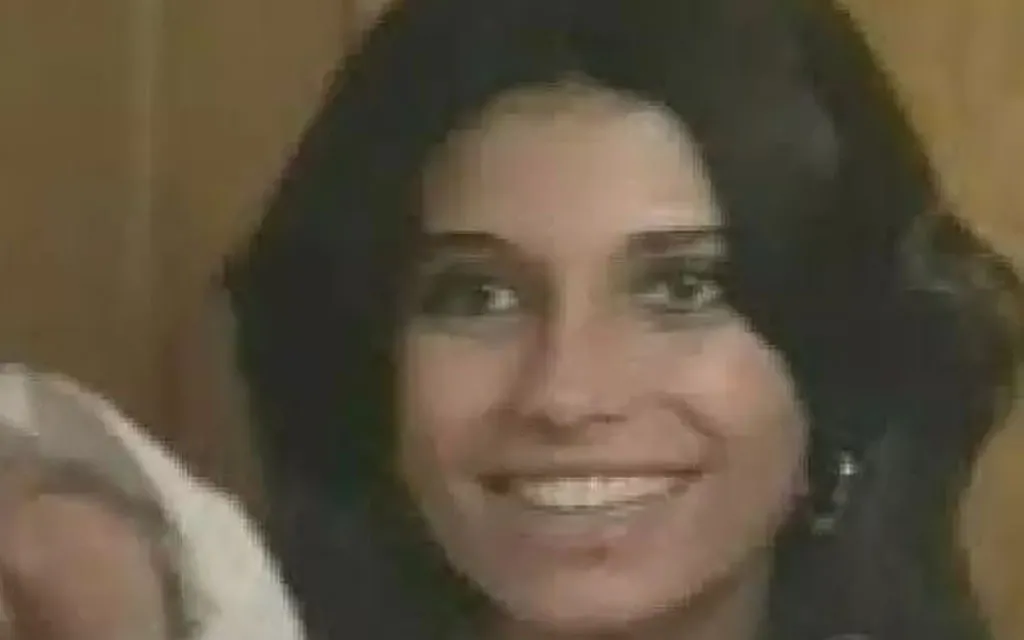 Being the royal family of Saudi Arabia, it's no surprise to learn that the family does not like their dirty secrets out in the open. Of course, over the years, the family has managed to cover up many things, but not everything.
At one point, the family made a payment of $500 million USD to stop a documentary of their family from being produced. One of the secrets they were trying to keep under wraps was when Princess Mishaal was put to death in 1976 for loving the wrong man.
A Recent Royal Family Execution
In 2016, Prince Turki bin Saud al-Kabeer was executed by beheading for the murder of another man. The Saudi prince was the direct successor of Saud ibn Abd al-Aziz ibn Saud.
The victim's father refused blood money from the prince's father, so the Prince was sentenced to death. His execution was announced by Saudi state media on October 18, 2016. He was the first Saudi royal family member to be executed since the execution of Princess Mishaal in 1977.
Homosexuality Is Punishable By Death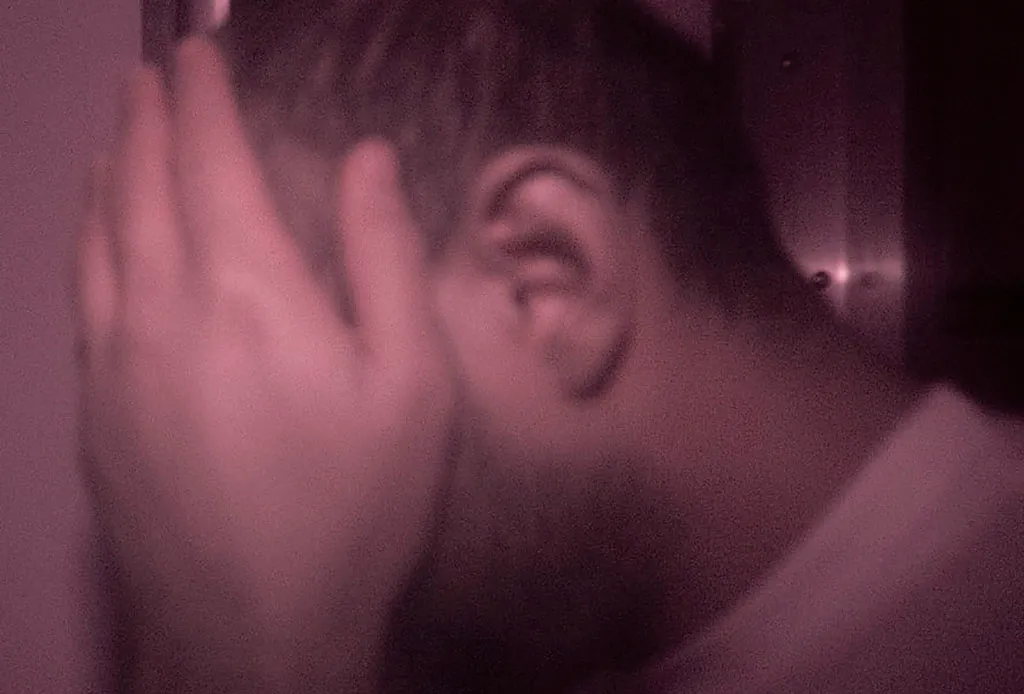 Considering the many laws that Saudi Arabia enforces on its citizens, it's no surprise that homosexuality is strictly illegal. Yet, not only is it illegal, but it's considered to be one of the worst crimes and is punishable by death. However, one Saudi prince found himself in a terrible situation in the UK.
In 2010, Prince Saud bin Abdulaziz bin Nasir al Saud murdered his supposed male lover in the UK. He was then arrested and faced like in jail by the United Kingdom. However, the two countries agreed he would only serve 20 years in the UK before being deported back to Saudi Arabia.
The 2017 Purge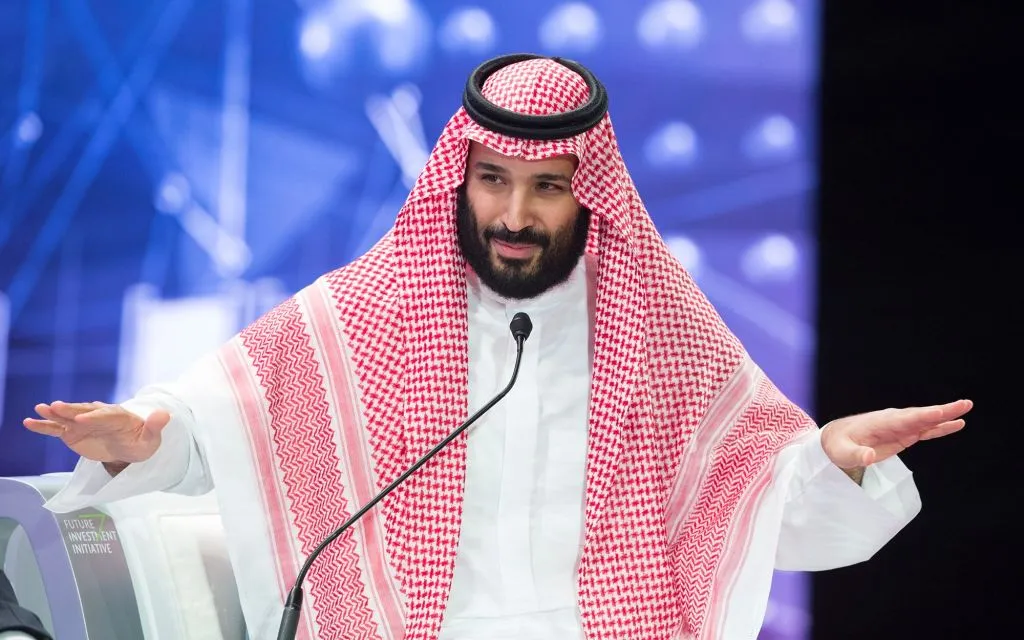 On November 4, 2017, 17 Saudi princes along with numerous government ministers, and prominent businessmen were arrested on charges of corruption. This was just weeks after the establishment of the anti-corruption committee, which was spearheaded by Crown Prince Mohammad bin Salman.
The Crown Prince spoke on the matter saying We show them all the files that we have and as soon as they see those about 95 percent agree to a settlement...About 1 percent are able to prove they are clean and their case is dropped right there. About 4 percent say they are not corrupt and with their lawyers want to go to court."
Donald Trump Received The Highest Honor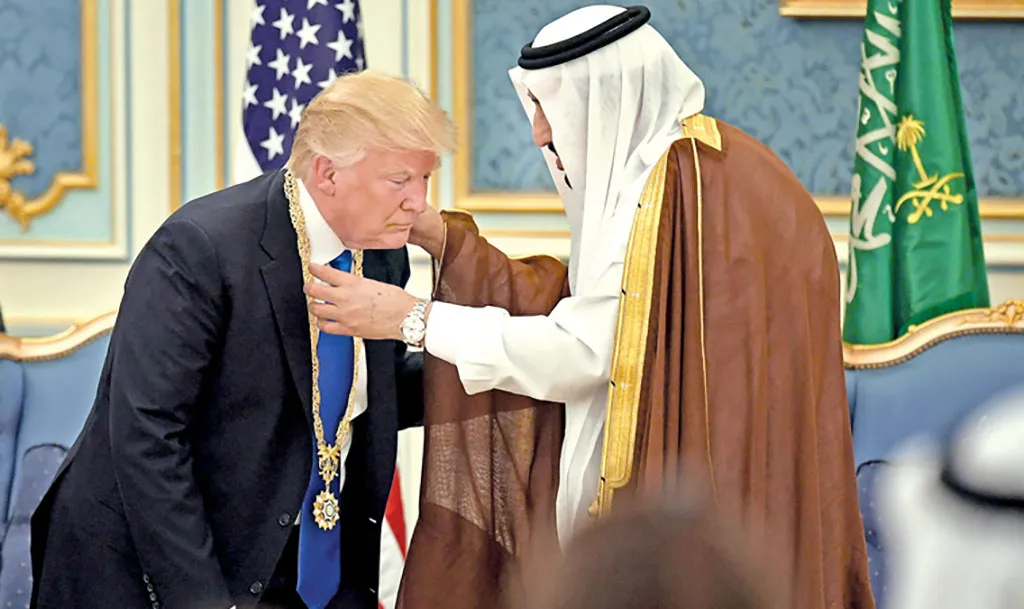 Saudi Arabia's highest honor is known as the Collar of Abdulaziz Al Saud. To be presented with it is comparable to the highest rank in the Order of Abdulaziz Al Saud. However, unlike the Great Chain of Badr, it is awarded to officials outside of Saudi Arabia.
Most recently Donald Trump was presented with the Collar of Abdulaziz Al Saud by King Salman for the biggest arms deal in history that he made with Saudi Arabia. Some other US presidents that have received it include Bill Clinton, George W. Bush, and Barack Obama.
Once Prince Got Into Serious Trouble With The Law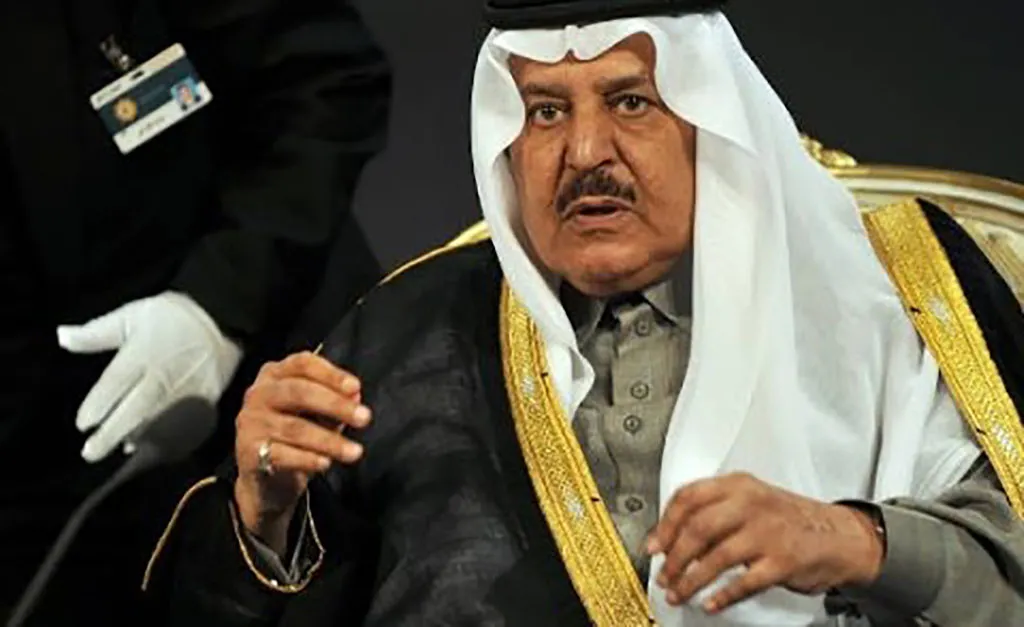 In 1999, Prince Nayef bin Fawwaz Al Shalaan attempted to smuggle 4,400 lb of narcotics from Columbia to Europe. A plane by a Skyway International crew was blocked by the French police where the prince and his mistress were discovered with all of the narcotics.
On May 10, 2007, he was convicted although not present and was sentenced to 10 years in jails with 10 other associates. His current whereabouts remain unknown, although it is believed he is in Saudi Arabia, relying on an extradition treaty between Saudi Arabia and France.
Possible Involvement In The Black market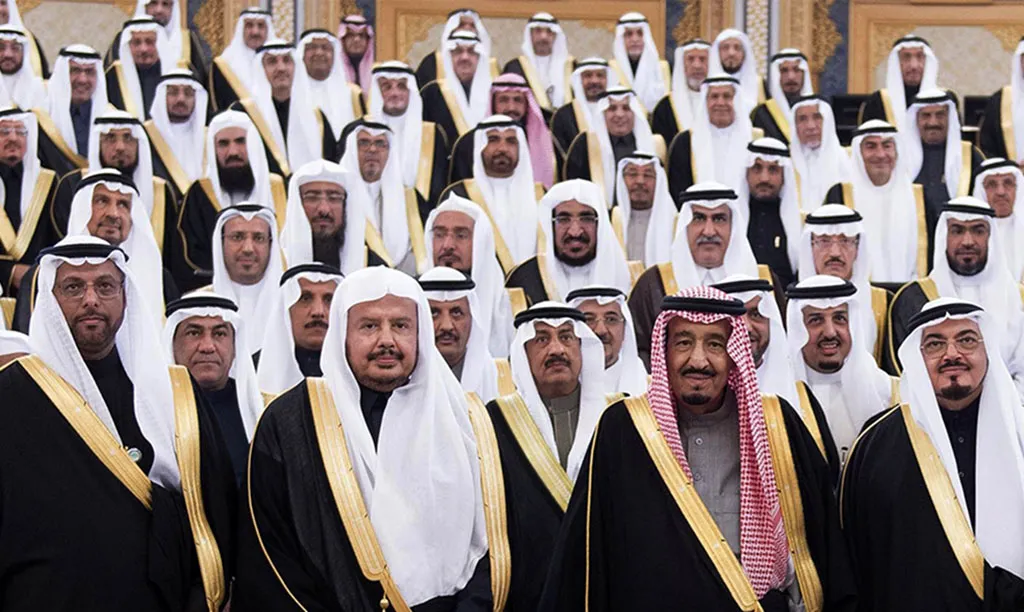 Since the rise of House of Al-Saud, some members have become involved in highly questionable activities. Some of them have even been accused of downright stealing from their own citizens who have so little compared to the royal family.
According to a Wikileaks in 2011, 'Princes also use their clout to confiscate land from commoners, especially if it is known to be the site for an upcoming project and can be quickly resold to the government for a profit." The family has also been assumed to be involved in the Black Market.
Some Royal Family Members Speak Out Against Their Own Family
There's no denying that members of the royal family have it better than just about every citizen living in Saudi Arabia. However, that doesn't necessarily mean that every royal family member is comfortable with their position. Some choose to live in secret while others speak out openly against their family.
One prince, named Khalid Bin Farhan al-Saud, lives in Germany and has gone on record saying "The people have less money than before, but the royal family have the same. There is a lot of state money which is concealed from the budget, which is determined by the King alone."
Secret Rehabs
Yes, illicit substances are strictly forbidden in Saudi Arabia, and being caught with such things can lead to serious capital punishment. However, the royal family has access to these substances more than others and their money and power makes them more likely to indulge.
Yet, just because these substances are illegal in their country doesn't make royals any less susceptible to addiction. So, if they do become addicted, some go out of the country to receive help, but there are apparently rehabs in Saudi Arabia just for royals. Of course, these institutions are kept a secret from the public.