The People Who Have Had A Fallout With Donald Trump Since He Took Office
Donald Trump has been serving as the 45th President of the United States for less than 14 months. In that time, he has managed to fire nearly a dozen people, received resignations from nearly a dozen more, and watched as some of the most respected business leaders in the country simply stopped showing up for important White House advisory meetings.
From appointees who stole money from American taxpayers to fund their own lavish lifestyle to advisors who couldn't see eye-to-eye with the President's policies, there's a whole lot of drama, some obvious decisions, and plenty of questions left unanswered.
Patrick Kennedy, Under Secretary Of State For Management (Resigned)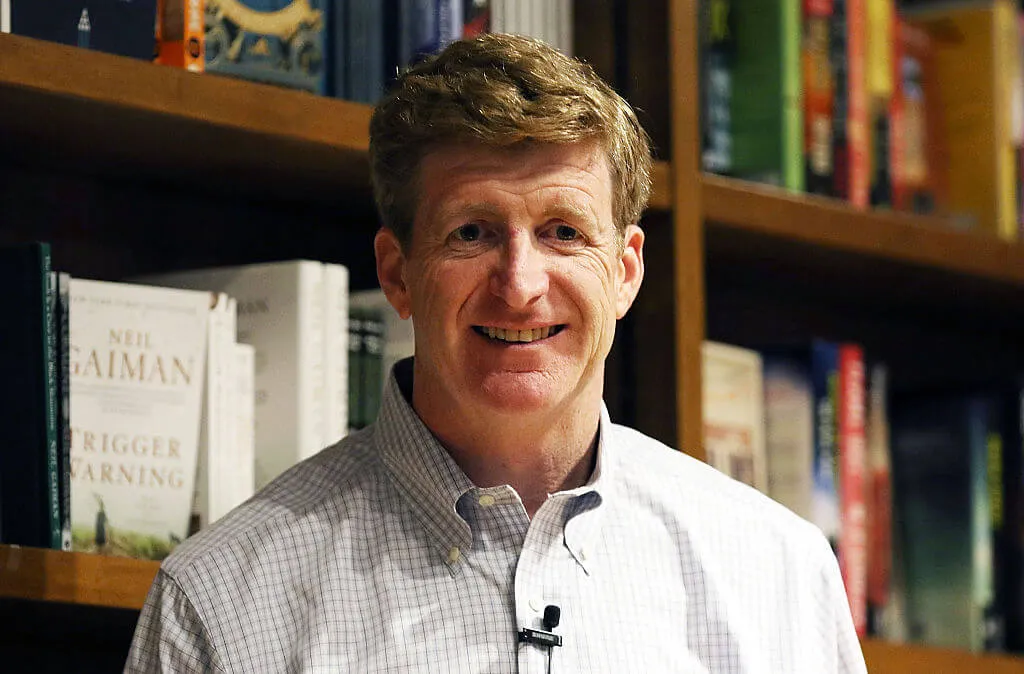 Only days after President Trump took office Under Secretary of State Patrick Kennedy announced that he would resign from his position. The resignation was issued directly after President Trump's then-Secretary of State-elect, Rex Tillerson visited with the State Department. That same day, Assistant Secretary of State for Administration Joyce Anne Barr, Assistant Secretary of State for Consular Affairs Michele Bond and Director of the Office of Foreign Missions Gentry O. Smith all resigned. The surprising move wiped out decades of senior management from the U.S. State Department and sparked an uproar among many of the department's other civil servants.
Sally Yates, United States Deputy Attorney General (Fired)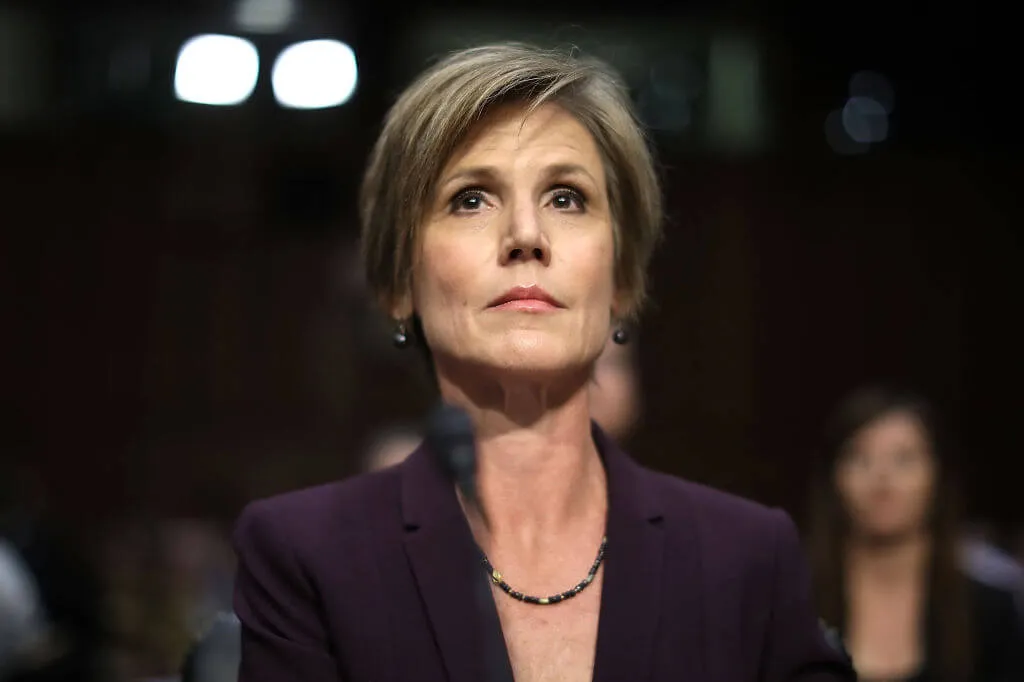 Less than 30 days after Patrick Kennedy resigned from his position, the Trump administration announced it had fired Deputy Attorney General Sally Yates. The suspect termination arrived only hours after the Justice Department said it would not defend President Trump's illegal executive order regarding immigration and refugees. Trump's order, which hyper-targeted seven Muslim-majority nations, has been deemed illegal three times since he took office. Trump's White House said in a statement that Yates had "betrayed the Department of Justice."
Michael Flynn, National Security Advisor (Fired)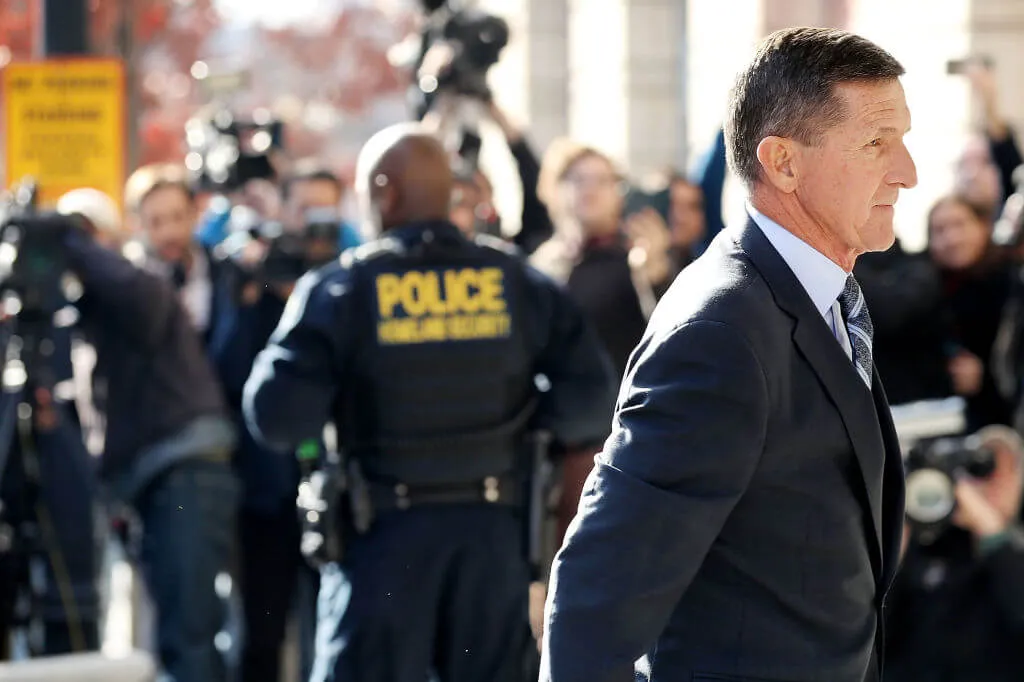 Michael Flynn was fired from his position as a National Security Adviser after it was brought to light that he lied to Vice President Mike Pence about the extent to which Flynn had communicated with the Russians during the election cycle. The termination of his position drew criticism from many circles because President Trump waited a full 18 days to terminate Flynn after his deceit was first exposed. The investigation into the Trump campaigns possible collusion with the Russians continues and we have more falling outs that occurred because of the Robert Mueller investigation.
Craig Deare, National Security Council Senior Director for Western Hemisphere Affairs (Fired)
Reports in recent months have surfaced which claim Donald Trump only liked to hear good news about himself and receive only the bare necessities when it comes to national and international intelligence. It should come as no surprise then, that Craig Deare was immediately fired after it was received he made harsh comments that criticized both Donald Trump and Steven Bannon. Deare told attendees at a private event held by the Woodrow Wilson Center, that Trump was not willing to speak directly with national security aides.
Preet Bharara, United States Attorney For The Southern District Of New York (Fired)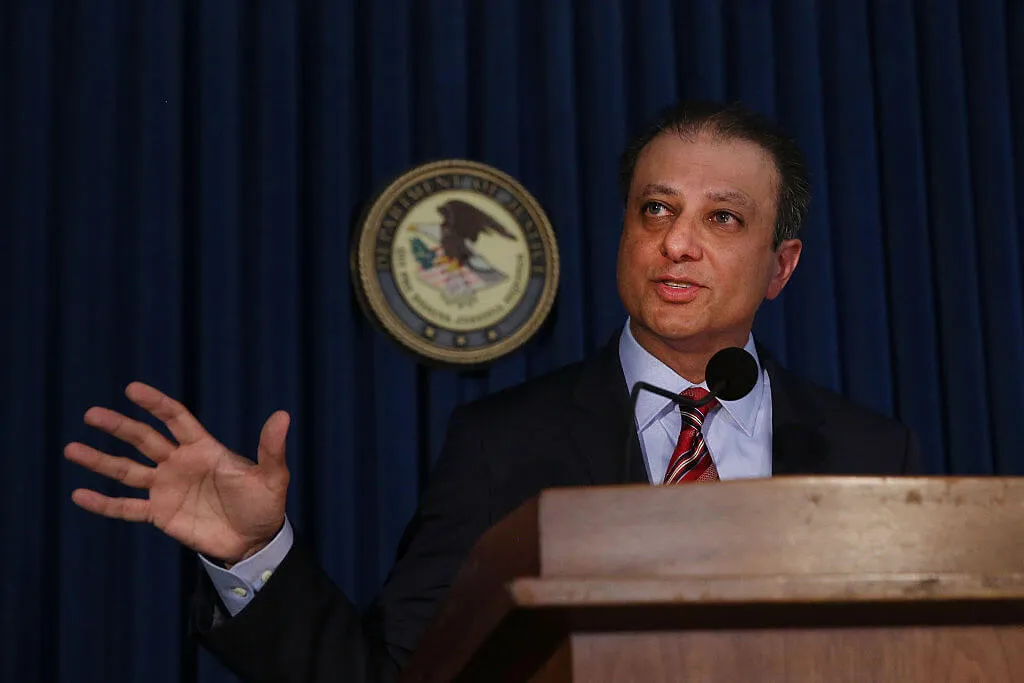 President Trump has attempted to place a stranglehold on the U.S. Justice System ever since the 9th District Court overruled his immigration orders several times. In a power move that borders on a dictatorial state, Trump ordered Preet Bharara, a United States Attorney, to fire 46 U.S. attorneys. Bharara refused the request from Attorney General Jeff Sessions and was promptly fired after refusing to step down. Bharara was known as the "enforcer" for his tough crackdowns on Wall Street's lucrative insider trading practices.
Angella Reid, White House Chief Usher (Fired)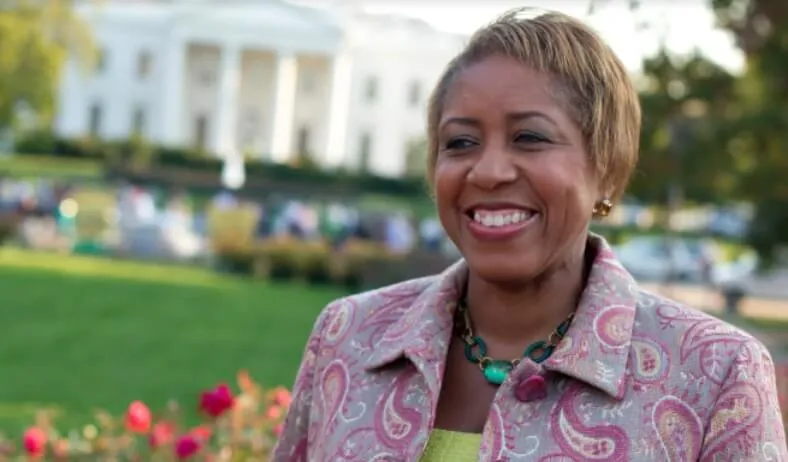 We don't know why Angella Reid was fired. The White House Usher is a position that rarely sees a termination. The job involves transitioning from one president to the next and there have been just nine White House Chief Ushers since the beginning of the 20th century. When asked about the termination Reid refused to comment. The Trump administration would only say she left on "very good terms" which could mean anything in the age of the 45th POTUS.
James Comey, Director Of The FBI (Fired Under Duress)
As James Comey and his FBI agents closed in on Donald Trump and his administration a termination that shocked many American citizens was issued. Previously, Trump praised Comey for his investigation into Hillary Clinton's private email server. However, Trump soon changed his tune, calling Comey a "nut job" who couldn't lead a proper investigation. It was this move that led to Robert Mueller being assigned as a special counselor in charge of investigating Trump's involvement in possible Russian collusion.
Michael Dubke, White House Communications Director (Resigned)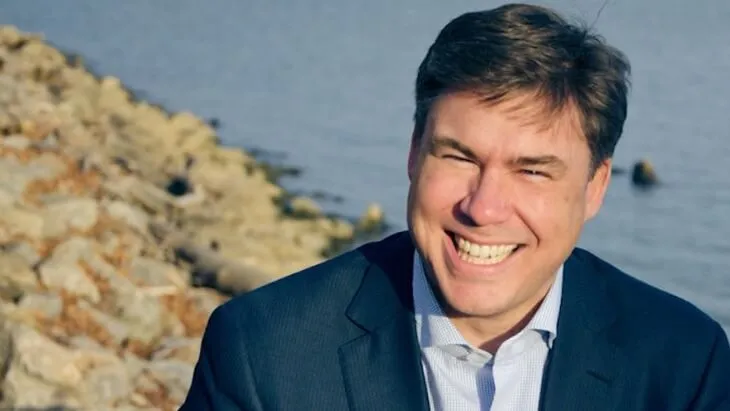 President Trump tends to air his grievances on Twitter, despite alleged pleas from his own party. Acting as a communications director for the President or working in any communications job has proven difficult. Dubke, realizing Trump was about to take his first trip overseas, offered to remain at his post until May 30, 2017, an offer that was quickly accepted. It has been speculated that Dubke left the post because of harsh criticism over the way Trump's entire communications team handled the press. Many critics of the Trump Administration believe it was Dubke's resignation that sparks others to flee in the coming months.
Sean Spicer, White House Press Secretary (Resigned)
Sean Spice struggled with his decision to accept the White House Press Secretary position, going so far as to ask various Washington insiders if he would ever work again in the state capitol. Ultimately, he accepted the job, bumbled through months of painful to watch press conferences, hid in some bushes to avoid members of the press, and then resigned. Despite all of his drawbacks, Spicer did attempt to bring some semblance of management to the role, even "vehemently" opposing the hiring of Anthony Scaramucci, a decision that ended up embarrassing the White House. He was eventually replaced by Sarah Huckabee Sanders following his resignation.
Michael Short, Assistant Press Secretary (Resigned Under Duress)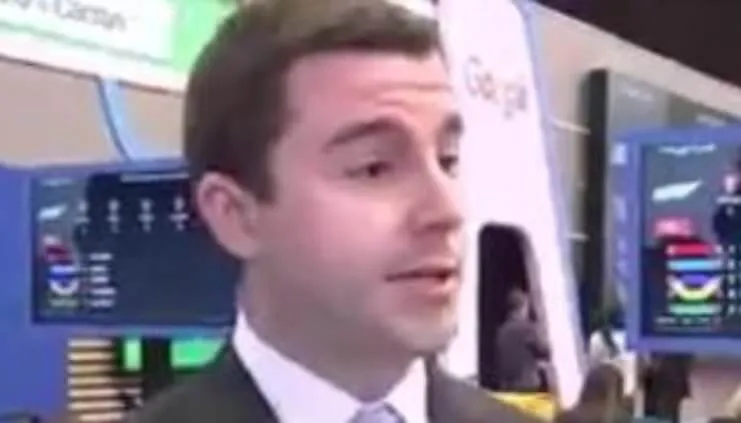 Michael Short didn't want to deal with accusations from Anthony Scaramucci and instead resigned from his post on July 25, 2017. Scaramucci, without any type of proof, claimed that Short was going to be fired to stop leaks from the White House. Short adamantly denied that he leaked any information about the Trump administration or White House meetings. Axio's Jonathan Swan received a text message from Short in which the former Assistant Press Secretary announced his resignation.
Reince Priebus, White House Chief of Staff (Fired? Resigned?)
Reince Priebus was fired only a few days after the embarrassing departure of Anthony Scaramucci. Trump, growing more paranoid about West Wing leakers, believed someone with more leadership skills was needed to push his agenda. In a simultaneous tweet blast, Trump announced he had fired Priebus and hired John F. Kelly. Trump said he was "proud of [Priebus]." Shortly after those tweets, CNN revealed that Priebus had actually resigned in private.
Anthony Scaramucci, White House Communications Director (Fired)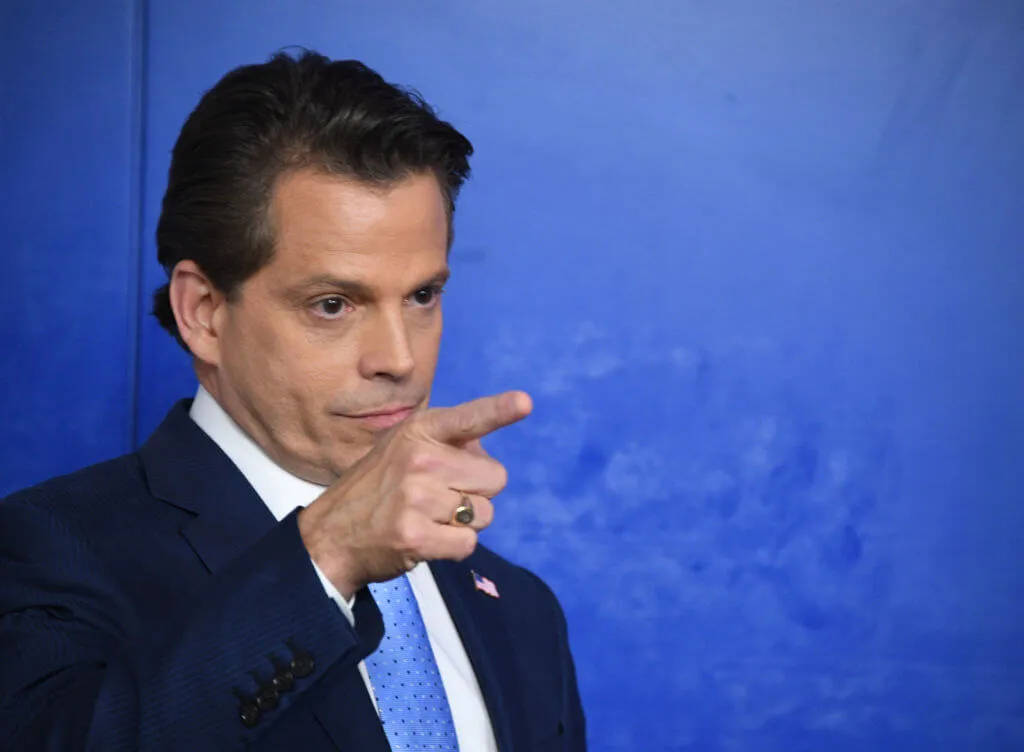 Anthony Scaramucci was fired after only 10 days in the White House. As Communications Director he managed to piss off just about everyone around him. He allegedly verbally abused senior White House Officials and then in a telling moment, he told The New Yorker, "I'm not Steve Bannon, I'm not trying to suck my own c**k. I'm not trying to build my own brand off the f**king strength of the President. I'm here to serve the country." He left and an entire lineup of memes comparing him to "That Guy" from Futurama was born.
Steve Bannon, White House Chief Strategist (Fired? Quit?)
Steve Bannon was a driving force behind Donald Trump's alt-right policy shifts and an outspoken critic of senior officials who he believed was "wetting themselves" over the Trump Administration's radically changing policy on foreign relations, specifically trade policy. A source at the New York Times claimed Bannon gave his letter of resignation on August 7, although it's still unclear how his removal was processed. Bannon immediately returned to his post at the head of Breitbart News, where, on occasion, he bashed President Trump and the administration's policies. Bannon was recently removed from his post at Breitbart because of comments and attacked he has recently issued.
Carl Icahn, Special Advisor (Left Under Duress)
Carl Icahn couldn't resign or be fired because he never officially worked for President Trump. Instead, the famed investor simply walked away from his role as a White House advisor. In a letter issued in August 2017. Icahn's move was not without controversy. It was claimed that he was receiving privileged information to which he responded, "Contrary to the insinuations of a handful of your Democratic critics, I never had access to nonpublic information or profited from my position, nor do I believe that my role presented conflicts of interest." Icahn claimed to leave under an "abundance of caution."
Sebastian Gorka, White House Counterterrorism Advisor (Resigned)
When Donald Trump needed a cheerleader to shout from the mountaintops about his policies it was Sebastian Gorka who hit the airwaves, radio waves, and the internet to disperse that information. When he resigned from his position CNN reported that Gorka held no major policymaking power and was not a member of the National Security Council. It was rumored that John F. Kelly showed no interesting in keeping Gorka in his role and a resignation letter from the Gorka claimed that certain "forces" were on the rise in the White House and those individuals wanted him removed from his post.
Tom Price, Health And Human Services Secretary (Resigned)
Trump's scandal-ridden administration has seen its fair share of unhappy endings for its members and Tom Price was no exception. Price resigned before he could be fired for using taxpayer money to take lavish trips on private jets. After learning of Price's embezzlement, Trump called him a "very fine man" then added, "but we're going to make a decision sometime tonight." Before he could fire Price, Trump received a resignation letter, ending, yet another, very short White House appointment.
Omarosa Manigault Newman, Public Liaison (You're Fired... Again!)
Omarosa was fired not once but twice but President Trump when he was the host of the hit reality TV series "The Apprentice." She then worked in African American outreach during the Trump campaign before joining as the assistant to the president and communications directors for the Office of Public Liasion. Her role allegedly came under scrutiny because of its vague and undefined nature. Several news reports claimed that Omarosa threw a fit and demanded to speak to the president before she was forcefully removed from the ground. Regardless of how her termination went down, it has to hurt being fired by Donald Trump three times in very public forums.
Richard Cordray, Director Of Consumer Financial Protection Bureau (Resigned)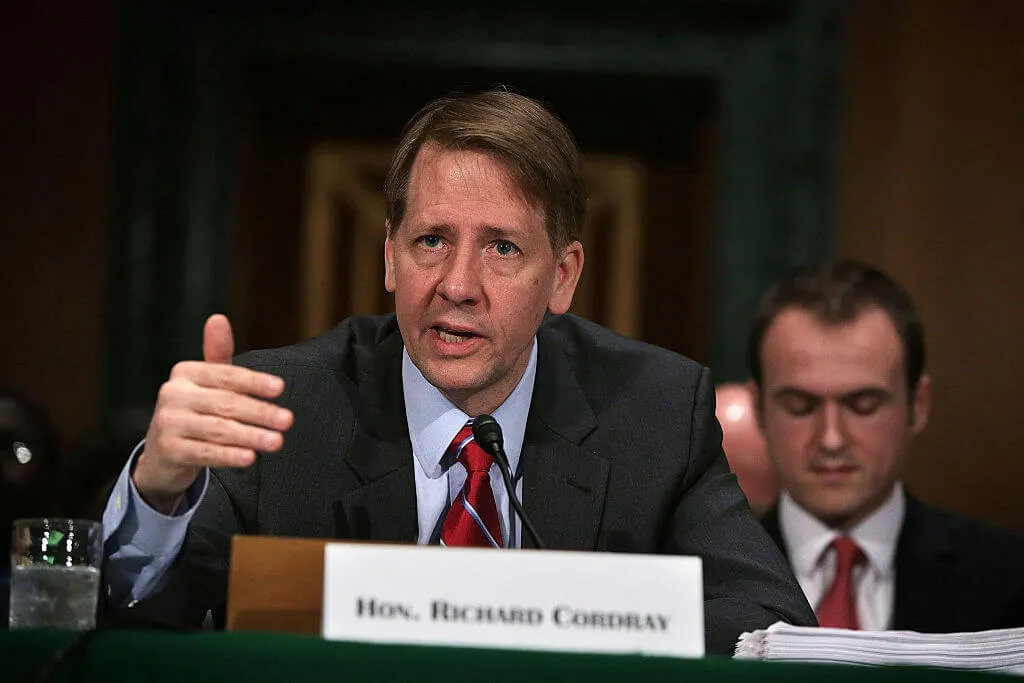 Cordray wrote a resignation letter to Donald Trump in which he explained that his watchdog group, set up during the start of Dodd-Frank, had returned $12 billion to more than 30 million consumers who had been cheated or mistreated by financial companies. Cordray then named Leandra English, the consumer bureau's chief of staff, to serve as deputy director. Trump, however, quickly assigned his budget director, Mick Mulvaney, as the acting director of the bureau. Cordray said English's appointment would "minimize operational disruption and provide for a smooth transition." There probably isn't any warm feelings among these two men.
Elon Musk, CEO Of Tesla & SpaceX (Left Advisor Role Over Paris Climate Agreement Withdrawal)
While not a member of Trump's administration in any official capacity, Elon Musk, CEO of Tesla and SpaceX, decided to leave his advisory role after Trump denied climate change and pulled out of the Paris Climate Accord. In a tweet, Musk wrote, "[I] Am departing presidential councils. Climate change is real. Leaving Paris is not good for America or the world." Leaders like Elon Musk had joined the business council to help shape business policy in America.
Bob Iger, CEO Of Disney (Left Advisory Role Over Paris Climate Agreement Withdrawal)
Just like Elon Musk, Bob Iger couldn't stand by as climate change was denied by the Trump administration. In a tweet, Iger said, "As a matter of principle, I've resigned from the President's Council over the #ParisAgreement withdrawal." Disney then released a longer statement that read, "Protecting our planet and driving economic growth are critical to our future, and they aren't mutually exclusive. I deeply disagree with the decision to withdraw from the Paris Agreement and, as a matter of principle, I've resigned from the president's advisory council."
Robert Mueller, Special Counsel (Threatened To Fire)
Not every person on our list has resigned or been fired. There are also those in government who the President has only threatened to fire. Trump told Special Counsel Robert Mueller that investigating Trump's various business dealings would step over the line and lead to consequences. Following that promise to The New York Times, the team at Bloomberg reported that Mueller was focused on Trump's business transactions in Russia. Leaders from both the Democratic and Republican parties have warned that firing Mueller could set off another Watergate type scandal inside the White House.
Jeff Sessions (Alluded To Picking Someone With A Stronger Backbone)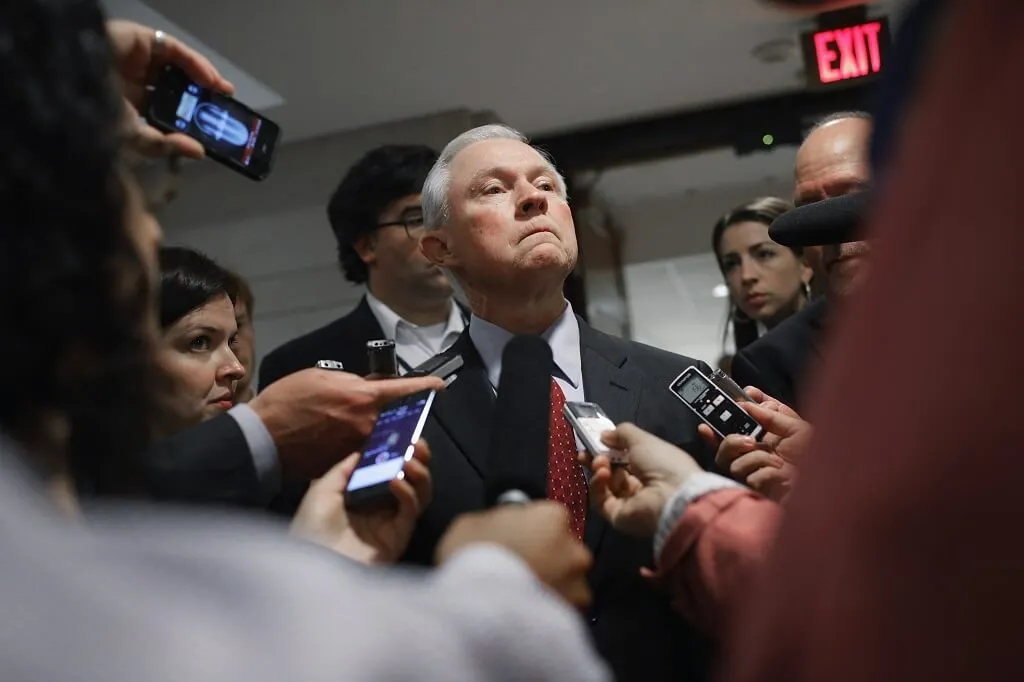 Trump said that had he known Jeff Sessions would recuse himself from the Russian investigation he would have "picked someone else." Trump then said Sessions was "very weak" with his stance on Hillary Clinton and leaked intelligence inside the White House. A few insiders have suggested that Trump may be using a tactic in which he pokes and prods people inside his administration until they grow frustrated and resign from their roles. On November 3, 2017, Trump said he was very disappointed with the Justice Department and the lack of focus being placed on bringing down members of the Democratic party.