Celebs Who Survived The Worst Stalkers In History (And 3 Who Didn't)
There are some definite perks to being a celebrity. Money, adoration, mansions, private jets, exotic vacations -- the list goes on and on.
But there's a more sinister side of fame, and that's when people become obsessed with a celebrity. Whether they're overly rabid fans or if they're mentally ill, some folks take to stalking certain celebs, harassing them, threatening violence, and sometimes even going so far as murder.
Sandra Bullock Stalker: Joshua James Corbett
Joshua James Corbett was taken into custody after he showed up at Sandra Bullock's home carrying a loaded machine gun. When police arrived at the home Bullock had locked herself in her bedroom.
This was one of the scariest incidents of a celebrity being stalked in recent years.
Rebecca Schaeffer Stalker: Robert John Bardo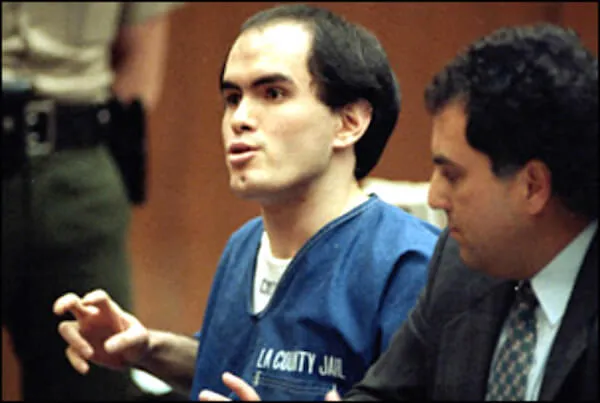 Robert John Bardo was obsessed with "My Sister Sam" actress Rebecca Schaeffer and in 1986 he started stalking the star.
Bardo hired a private detective to find Schaeffer's address and then he showed up at her home asking for an autograph. Seconds later he shot and killed the actress.
Nicole Kidman Stalker: Matthew Hooker
Nicole Kidman filed a restraining order request against Matthew Hooker in 2001. He had been calling her home and had written her many love poems. A judge ordered him to remain at least 250 feet away from the actress.
He later claimed they had a "flirting" relationship and then he attempted to run for President of the United States.
Catherine Zeta-Jones Stalker: Dawnette Knight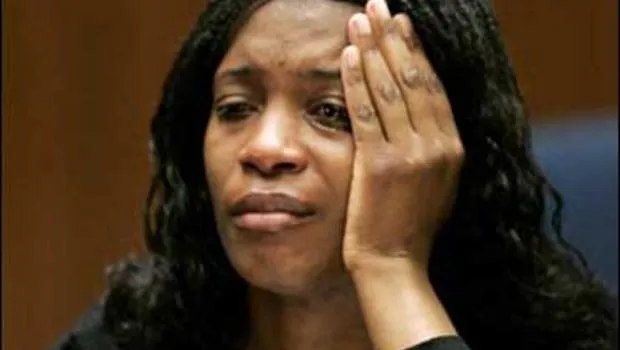 Dawnette Knight threatened to go after Catherine Zeta-Jones' husband Michael Douglas and cut him into pieces if they didn't divorce immediately. In her frightening letters she also promised to feed Douglas to her dogs.
She was sentenced to three years in prison after pleading no contest.
Selena Gomez Stalker: Thomas Bordnicki
Thomas Bordnicki was 46 years old when he started stalking a then 20-year-old Selena Gomez. He would later claim that he had conversations with God about killing her. In 2011, Gomez filed a restraining order against her stalker but the judge refused the request until Bordnicki showed up in court.
The stalker eventually admitted he was a threat, saying, "I do not wish to object to the restraining order against me because I know it is the only thing that will make me stay away from Selena." At least he acknowledged his personal mental issues.
David Letterman Stalker: Margaret Mary Ray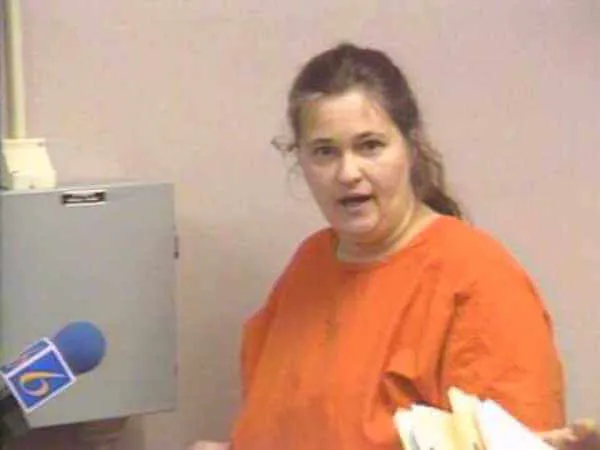 Margaret Mary Ray has been sentenced to prison on several different occasions. Those prison stays were all related to harassing David Letterman and trespassing on his property in Connecticut. In 1988, she stole the former talk show hosts' Porsche and drove it through the Lincoln Tunnel.
She was arrested again after breaking into his home. In 1998 she knelt in front of a speeding train in Colorado — ending her own life.
Uma Thurman Stalker: Jack Jordan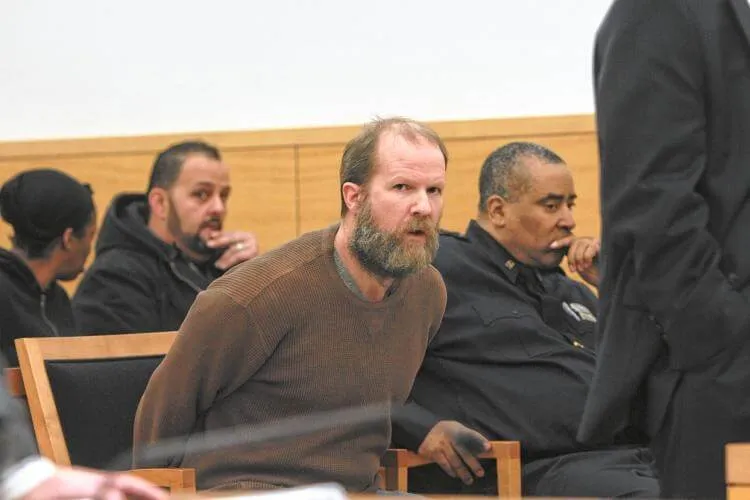 Jack Jordan was stalking Uma Thurman in 2008. He sent the actress sexually suggestive and violent greeting cards and drawings. His attempts to contact her went on for several years.
In 2010, a judge threw him in prison for violating probation. He was released but jailed again in 2011, after he refused to take his medication.
Alec Baldwin Stalker: Genevieve Sabourin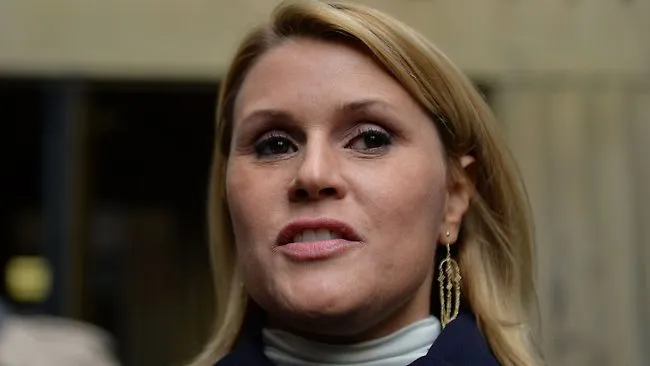 Canadian actress Genevieve Sabourin flew from her home in Montreal, Quebec to the Hamptons in an attempt to corner Alec Baldwin at his home in 2012. Before she attempted to meet the actor in person she sent him various emails and texts.
She told the actor she wanted to have his child. Sabourin was eventually arrested and charged with harassment.
Gwyneth Paltrow Stalker: Dante Michael Soiu
Dante Michael Soiu sent Gwyneth Paltrow five letters in 2000, along with boxes filled with porn. He would later show up at her parents' home. He told her folks that he wanted to "cut the sin" out of her with "God's scalpel."
He later sent her a vibrator with a love letter. That was enough to have him declared legally insane and make sure he would be detained at a mental health facility in California.
Taylor Swift Stalker: Lucas Vorsteveld
Taylor Swift was stalked by 22-year-old Lucas Vorsteveld. He swam nearly one mile to reach her private beach on Rhode Island. Swift's security guards caught him in the middle of his attempt. He tried to tell the police that he was "just out for a walk." Police took him into custody and her guards said he looked like "a sea monster" emerging from the water.
Conan O'Brien Stalker: Reverend David Ajemian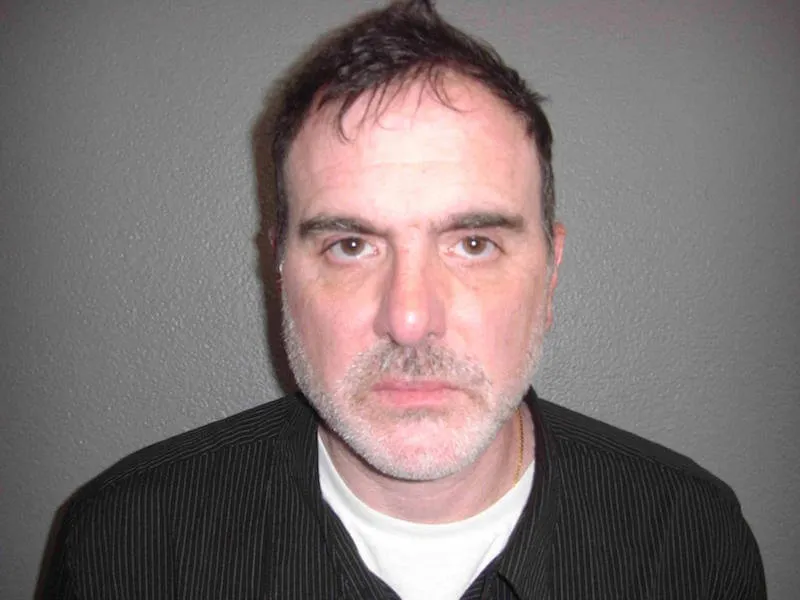 Conan O'Brien was stalked by a priest, wow. We're not sure how to react to that. Rev. David Ajemian of the Archdiocese of Boston sent the talk show host a bunch of threatening letters from 2006-2007.
In his letters he would refer to himself as "your priest stalker," and wrote such notes as, "remember, Frank Costello once dodged a bullet in your building and so can you." He eventually pleaded guilty and agreed to a two-year restraining order.
Robin Roberts Stalker: Troy Warren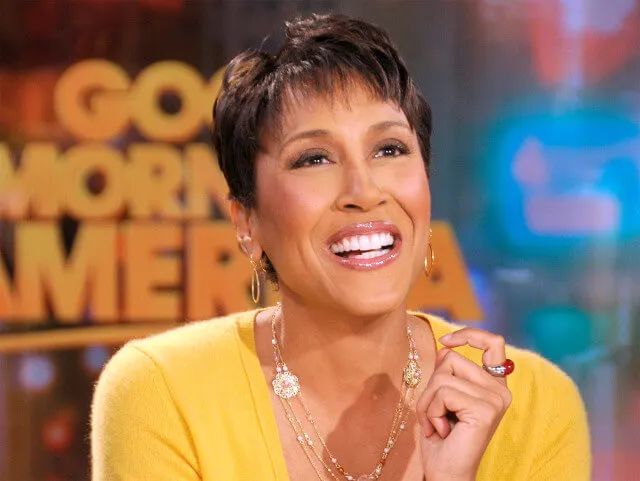 ABC's "Good Morning America" host Robin Roberts was stalked by 43-year-old Troy Warren.
He showed up at ABC studios in New York on eight different occasions between June 10 and June 24, 2014. Every time she arrived at the studio he demanded to see Roberts.
Paris Hilton Stalker: James Rainford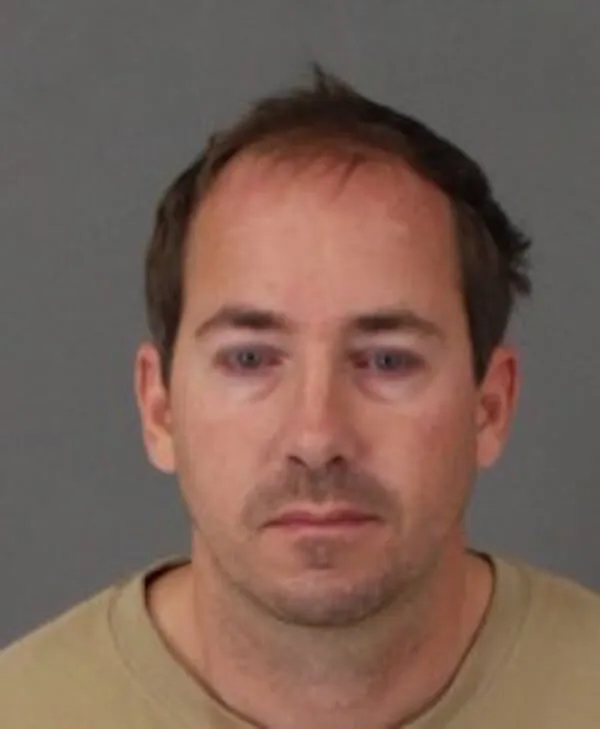 James Rainford was arrested after he violated a previous restraining order issued against him. He was caught attempting to trespass on Paris Hilton's property in Malibu.
Paris Hilton's boyfriend at the time, Cy Waits, physically attacked the man at her home. They also got in a fight outside of the courthouse.
Madonna Stalker: Robert Dewey Hoskins
Robert Dewey Hoskins is one of the most famous celebrity stalkers. He escaped from a mental hospital and immediately announced his intention to kill the "Like A Virgin" singer.
Hoskins managed to climb over the wall at Madonna's Los Angeles home. He was arrested in 1995 and sentenced to 10 years in prison.
Alyson Hannigan Stalker: John Hobbs
John Hobbs was served with a three-year restraining order after he attempted to contact actress Alyson Hannigan online and threatened to kill the actress and her husband, Alexis Denisof.
Taking to Facebook he once wrote, "With that said, in 2013 I still can marry you tomorrow. I can kill you tomorrow too. Cause I simply like and love you as you live life. Aly ... It doesn't end. Even after death." He received a gun permit in 2000 and was released from a mental hospital in the same time period.
Blake Lively Stalker: Sergei Mifle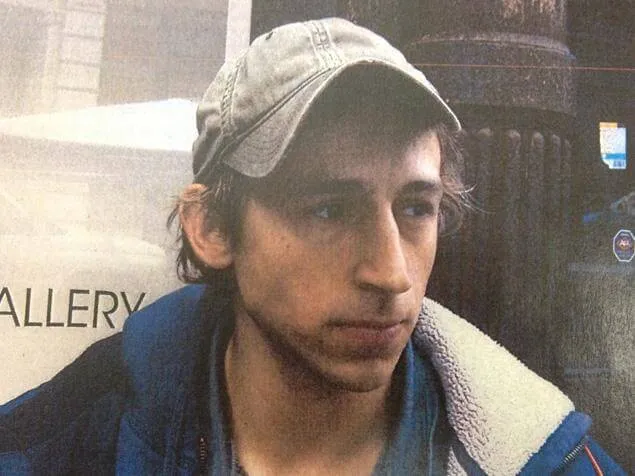 Sergei Mifle started showing up on the "Gossip Girl" set, claiming that he shared a "metaphysical connection" with the blonde beauty.
As if stalking the actress wasn't enough, he then began harassing her mom. Mom and daughter were granted an emergency restraining order for a period of three years.
Selena Stalker: Yolanda Saldívar
Tejano singer Selena was killed in 1995 by her own fan club's president, Yolanda Saldívar. Selena and Saldívar had a disagreement over the fan club's financial records.
Saldívar was sentenced to life in prison but will have a chance at parole in just over a decade.
Kim Kardashian Stalker: Dennis Shaun Bowman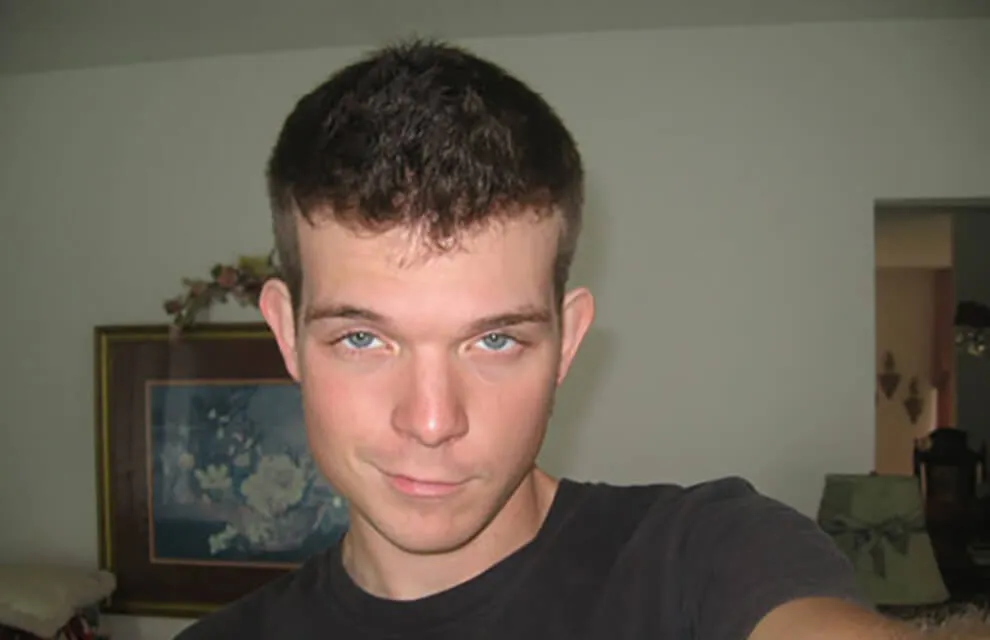 Dennis Shaun Bowman was stalking reality TV star Kim Kardashian in 2010 when a restraining order was taken out against him.
Bowman allegedly contacted Kardashian constantly and showed up at all of her events in the Los Angeles area. In 2013, a judge issued a permanent restraining order, which included any contact on social media.
John Lennon Stalker: Mark David Chapman
Mark David Chapman is probably the most famous and hated celebrity stalker of all time. In December 1980, Chapman showed up outside of Lennon's Manhattan apartment, where Lennon was signing autographs for a group of Beatles fans. Chapman shot Lennon and then remained on the scene of the crime.
When police arrived Chapman was reading The Catcher in the Rye. Chapman said the novel was his "statement." After pleading guilty he was sentenced to 20 years to life in prison. He is still serving his term.
Kiera Knightley Stalked by Cat Crazed Musician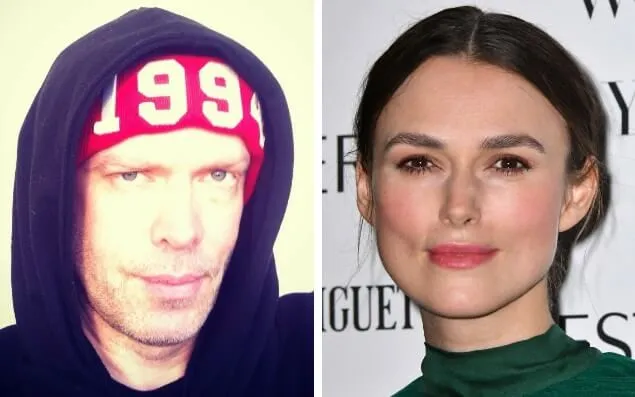 In December of 2016 Kiera Knightley appeared in court to make a statement against her stalker, 49-year-old musician Mark Revill. The man had been following Knightley to her home in North London for three months, waiting outside her home, and putting handwritten notes in her mailbox, along with photos of cats. He also made meowing noises through her mailbox.
"The thought of him being on the other side of the door has left me quite shaken. If I was to see this man again I wouldn't know what to do. If I was with my child we wouldn't be able to run away easily. The thought of my daughter being at risk is my worst nightmare," she told The Telegraph.
Bethenny Frankel Stalker: Her Ex-Husband
Real Housewives of New York star turned entrepreneur and author Bethenny Frankel was subjected to a scary, and publicly humiliating, experience when her bitter ex-husband Jason Hoppy was arrested at their six-year-old daughter's school on January 27, 2017. Hoppy was charged with stalking in the fourth degree, harassment in the second degree, and aggravated harassment in the second degree.
He had approached Frankel and her new beau at the school and attempted to start a fight. Witnesses say that Hoppy said, "I will destroy you, you can get all the lawyers you want, you've been warned". This horrifying incident came after months of harassing calls and messages from Hoppy, who once threatened to "ruin" Frankel after their split.
Stalker Claims To Be Rihanna's "Future Husband"
A man named Jonathan Whooper broke into Rihanna's home multiple times before she was able to secure a permanent restraining order against the stalker. In September of 2013, Whooper threw a chair through a glass door to break into her home.
He was arrested again the following month when he broke into her Los Angeles mansion. When police arrested him Whooper claimed he was Rihanna's future husband.
JLo's Stalker Was Squatting In Her Pool House
Jennifer Lopez's experience with a stalker was beyond creepy, as it was discovered he was sleeping in the pool house of her mansion in the Hamptons. Police arrested John Dubis after he posted Facebook photos of himself on JLo's property claiming to be her lover.
The eerie photos taken on her property show how close he got to the star, which is enough to give anyone the creeps.
Usher's Stalker Is Persistent
While most stalkers are persistent, Usher just can't seem to shake Darshelle Jones. The artist has filed three restraining orders against his stalker over the course of four years.
Jones, who lives in Ohio, has booked multiple flights to Atlanta, hanging around Usher's favorite spots hoping to run into him. Jones often skips her prescribed medication and is convinced she is Usher's wife.
Man Stalks JLaw's Brother To Get Close To Her
Han Cong Zhao was held without bail after stalking Jennifer Lawrence's brother in an attempt to get closer to the actress. In 2013, somehow Zhao obtained Lawrence's brother's phone number and sent him hundreds of text messages and voicemails threatening Blaine Lawrence if he did not set up a meeting between JLaw and him.
He even managed to sneak in one last call to BL after he was taken involuntarily to a psychiatric facility.
Stalker Jumps Selena Gomez's Fence Hours After Release
Selena Gomez makes this list yet again, as she was stalked by Che Cruz, a 20-year-old who has been arrested several times for harassing the artist and breaking into her home. The first time he was caught entering her home he was sentenced to 45 days in jail, but was released on bail just a couple of days later.
Mere hours went by after he was released from jail before he jumped the fence of her Calabasas home again.
Jennifer Garner's Stalker Prompted Affleck To Buy Gun
In 2009 Steven Burky was arrested for stalking Jennifer Garner. The man visited her home several times where she lived with her then-husband Ben Affleck and their daughters. He was placed in a mental hospital the following year.
The experience prompted Affleck to purchase a gun to protect the family.
Jessica Simpson's Stalker Published "True Story" Book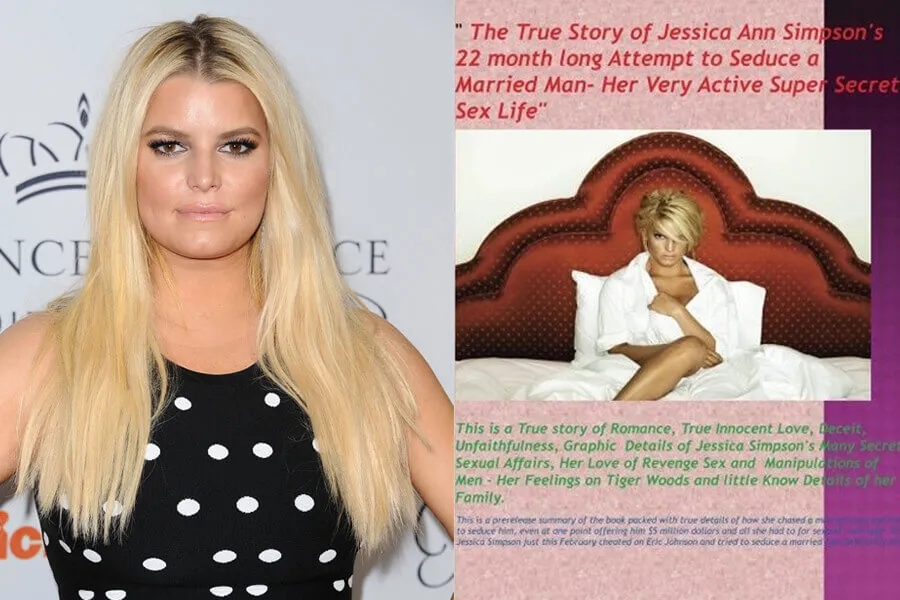 Marce William Burchell not only stalked Jessica Simpson but managed to publish a "true story" book his affair with the star- that he clearly hallucinated. The man (who was married) claimed that Simpson had aggressively pursued him for a romantic relationship in 2011 after he had been stalking the singer for years.
The self-published book appears very novice and has widely been ignored.
Stalker Attacks Ryan Seacrest's Bodyguards
Chidi Uzomah stalked Ryan Seacrest from 2009-2010 before he was sent to prison and ordered to stay away from Seacrest for 10 years. Uzomah repeatedly showed up on film sets where Seacrest was shooting, yielding a knife.
He even attacked Seacrest's bodyguards. Uzomah pleaded guilty to assault, battery and carrying a knife while on probation.
Halle Berry's Frightening Encounter
Halle Berry's stalker is the stuff of nightmares. The actress was stalked by a man named Richard A. Franco who she found trespassing on her property three times in July of 2011.
In one of the incidents, he stood only a foot away from her on the other side of her glass kitchen door before she locked it and ran for her life. He's pleaded 'not guilty' to felony stalking charges multiple times.
Man Shows Up On Jewel's Ranch With A Mission From God
In 2009 Michael Lawrence Kozelka, who lives in Wisconsin, traveled to Jewel's ranch in Texas where he showed up two days in a row. Kozelka, who had recently lost his job and home to foreclosure, claimed he was on a mission from God, and frightening Jewel.
Kozelka's sister offered her apologies to the artist and said her brother needs help.
Justin Timberlake's Stalker Thought They Were Destined To Be Together
Imagine someone showing up at your house and claiming you two are meant to be together and take over the world. Yeah, you'd be freaked out too. That's what happened to Justin Timberlake.
Karen McNeil showed up at his home several times in 2009, even after the court ordered her to stay away. At one point she showed up in a taxi with a box of her belongings, appearing to try to move into his home!
Keira Knightley Had To Leave The Country
Stalkers are seriously scary, and Keira Knightley was so fearful for her life that she left the country. Knightly was being stalked by five people in England when she decided to relocate to the United States.
One man named Mark Revill threatened on Twitter that he would attack the actress and her family in her London home.
Stalker's Father Asks Charlie Sheen To Pay His Bail
Charlie Sheen is synonymous with the bizarre, but this night got pretty weird. In 2011 police searched Charlie Sheen's mansion in Los Angeles for illegal firearms one night while he ate dinner with friends on the outside patio. While they were searching, David Pack snuck onto the property.
He stayed after police left and startled everyone in the home. After the stalker was arrested his father stated, "I think that Charlie Sheen should bail my son out because he is a fan and not a stalker who got caught up in this whole media frenzy."
Katie Holmes Stalked By Scientologists?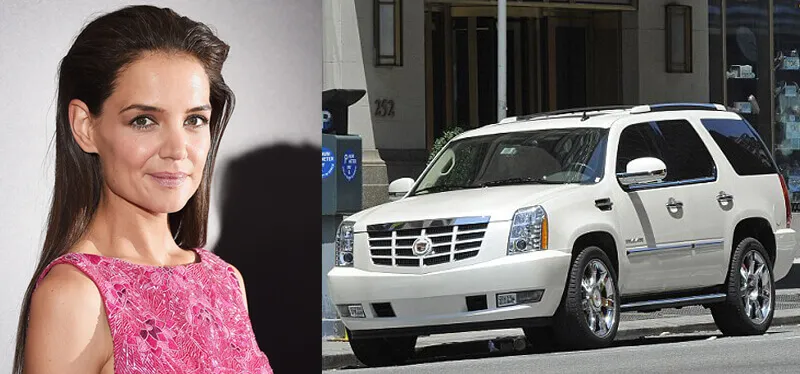 Katie Holmes and Tom Cruise's marriage was anything but ordinary. After their split, rumored to be mostly having to do with Cruise's dedication to Scientology, Holmes started being stalked by a group of men.
Two cars of men, a white Cadillac Escalade and a black Mercedes SUV started following Holmes everywhere she went, leading up to their divorce.
Tyra's Stalker Placed On "Do Not Admit" List, But No Jail
The man who was accused of stalking and harassing Tyra Banks in 2009 was found guilty, but didn't do any jail time. Brady Green sent Banks five dozen roses and harassed her assistants, hoping to gain access to her.
After showing up at the studio, charges were filed. The judge decided he was an over-the-top fan, but not a threat.
Two Men Plot To Castrate, Kill Justin Bieber
Following the orders of a man serving two life sentences in prison, Mark Staake and his nephew Tanner Ruane were set out to capture, castrate, and kill Justin Bieber in 2012 with garden shears.
Dana Martin, the man in jail, is obsessed with Bieber and wants him all to himself. He even has a large prison tattoo of him. Neither men were charged with attempted assassination.
Man Thinks Miley Cyrus Is Talking To Him
Devon Meek obsessively listened to Miley Cyrus' tracks and thought they were all written for him. Meek was arrested near the star's home in 2014. He told the police that if he couldn't meet Miley, they might as well shoot him in the head.
Meek was held for psychiatric treatment where he said he heard screaming voices in his head.
Mel Gibson's Stalker Just Wants To Pray With Him
Mel Gibson has had his own troubles with the police, but this time he was on the other end. Gibson already had a restraining order against Zack Sinclair when he showed up at Gibson's home in 2005.
He also showed up at the actor's church and sent threatening letters to him, insisting they pray together. He was sent to prison on a $500,000 bond.