Coincidences That Prove The Universe Is Up To Something
There is nothing as surprising yet satisfying as a little coincidence. In a world where we are constantly planning things down to a schedule and trying to maintain as much control over our lives as possible, it's so much fun to come across a happy accident.
Here are some pictures of funny coincidences that the universe gave us.
The Shadow Knows The Truth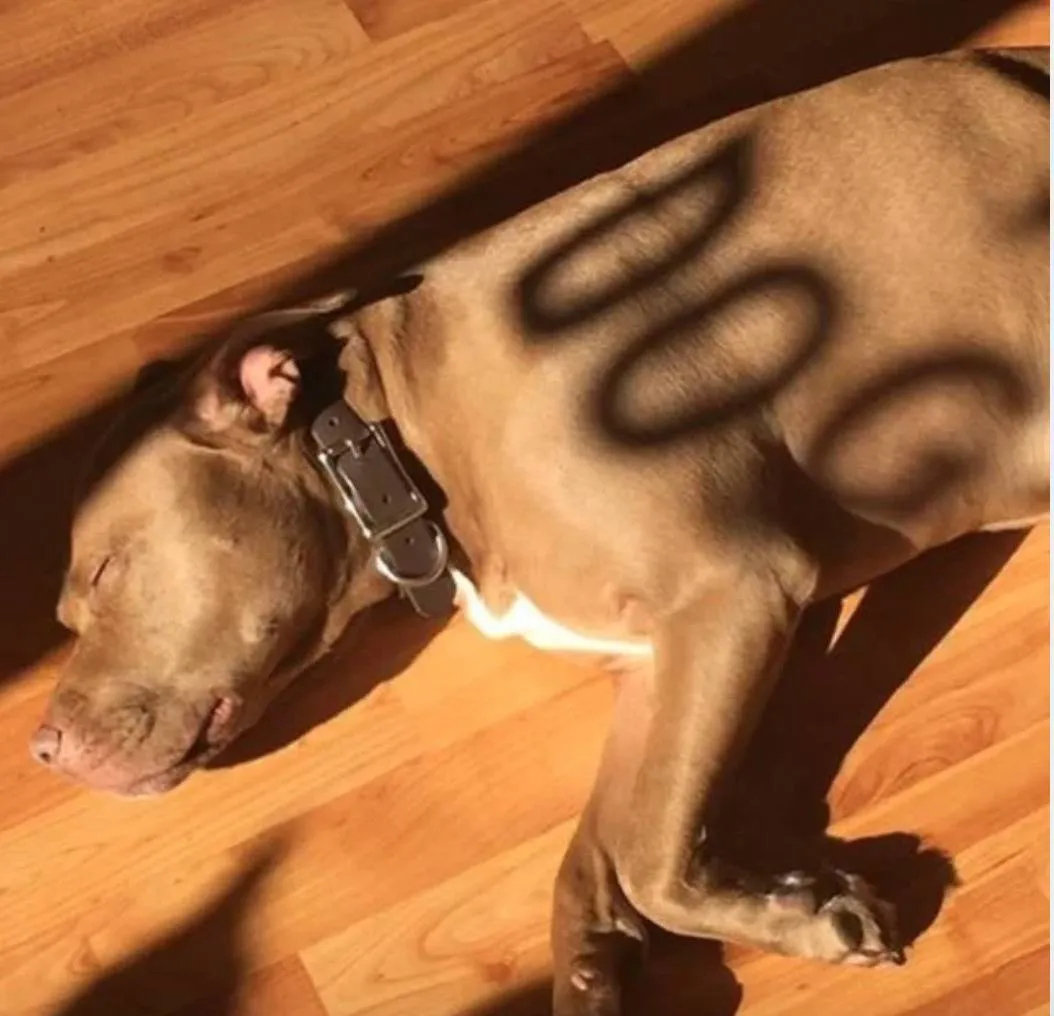 Is there anything more majestic and perfect than a dog peacefully lying in the sun?
Apparently so: you can find a dog lying in the sun with the word "dog" cast on him.
Proof The Author Really Knows What They're Talking About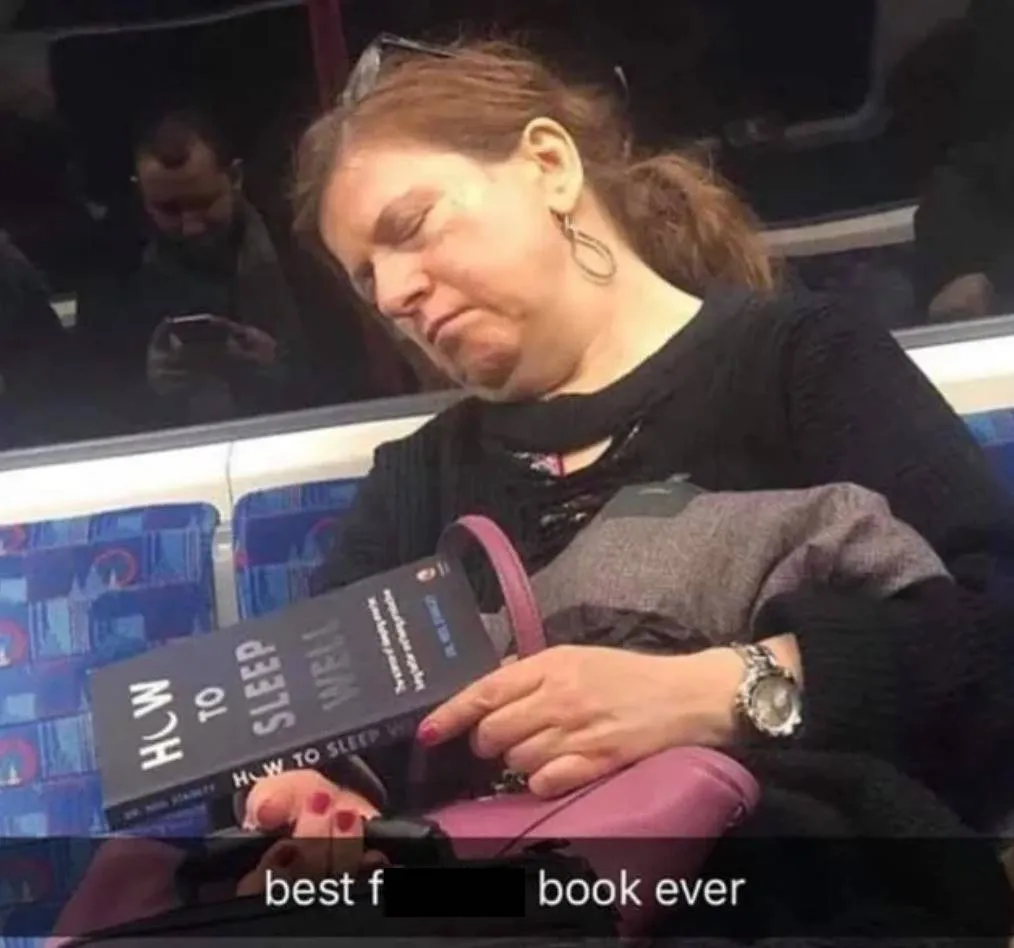 People sleeping on public transit is generally a fun image to capture, but the fact that this woman was reading a how-to book on falling asleep really takes the cake.
Ironic much?
Together, They Make A Full Head Of Hair!
Have you ever met someone and just felt like they completed you?
These two men found each other and their complementary hair cuts were probably enough to start a beautiful friendship.
Shoes That Know How To Camoflauge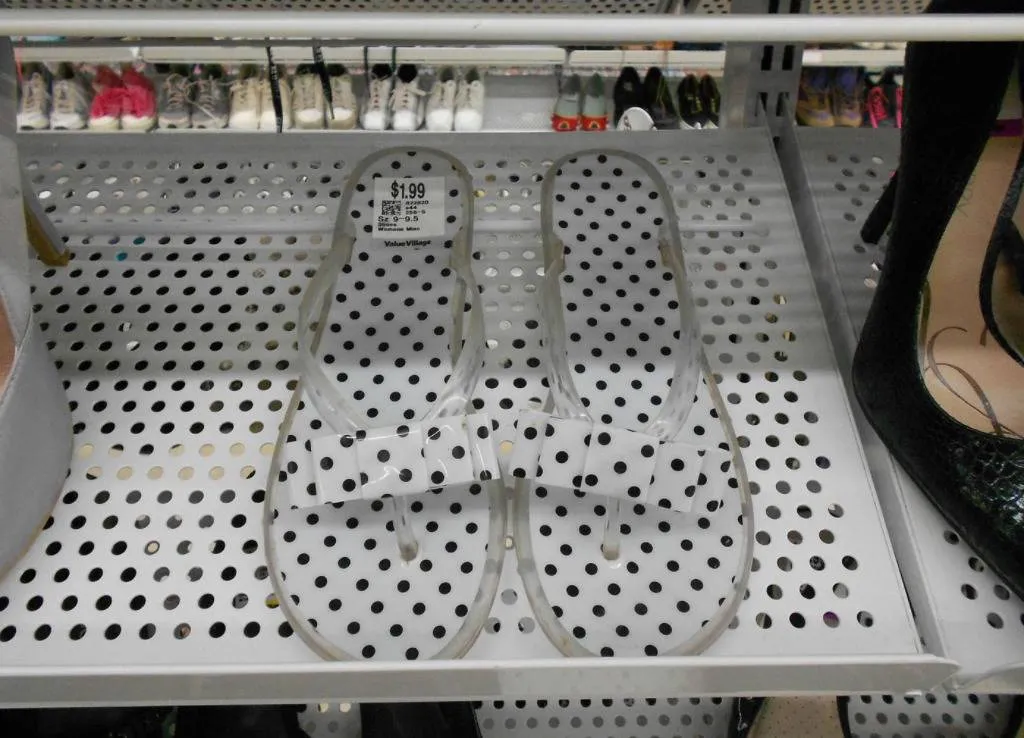 These shoes definitely took a page of out the chameleon's handbook and decided to blend into their environment on the rack at the store.
The CIA should hire these shoes for a covert mission.
A Q-Tip For President Lincoln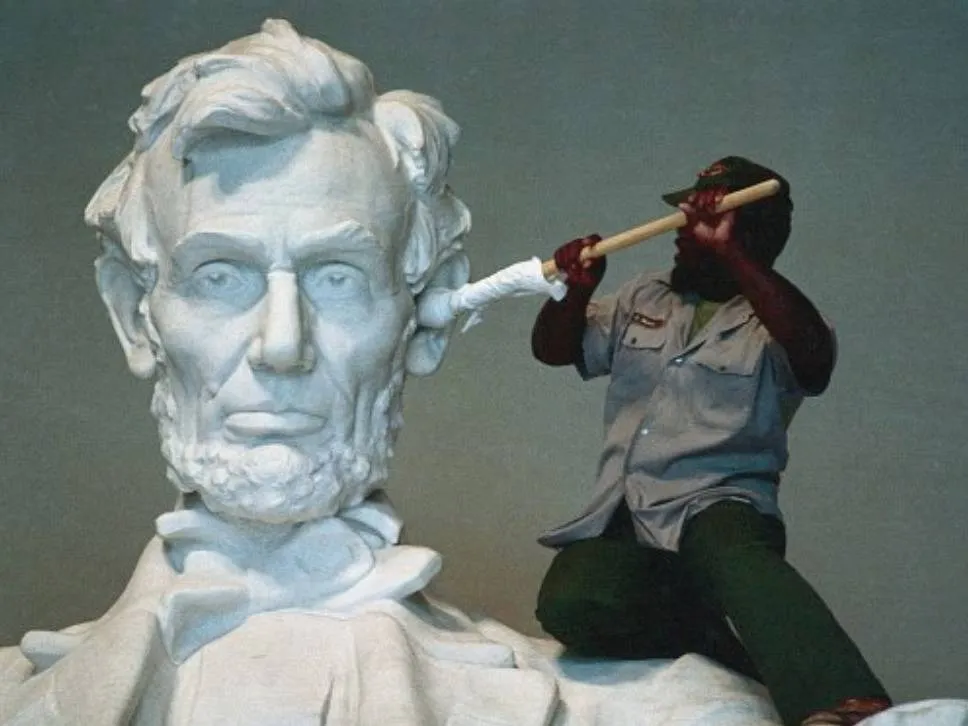 Statues, like the enormous one of President Lincoln in Washington, D.C., require regular cleaning to continue looking top-notch, and this person perfectly timed a photo for Honest Abe's ear cleaning.
We all need a little help sometimes.
Didn't Know Date Night Had A Color Code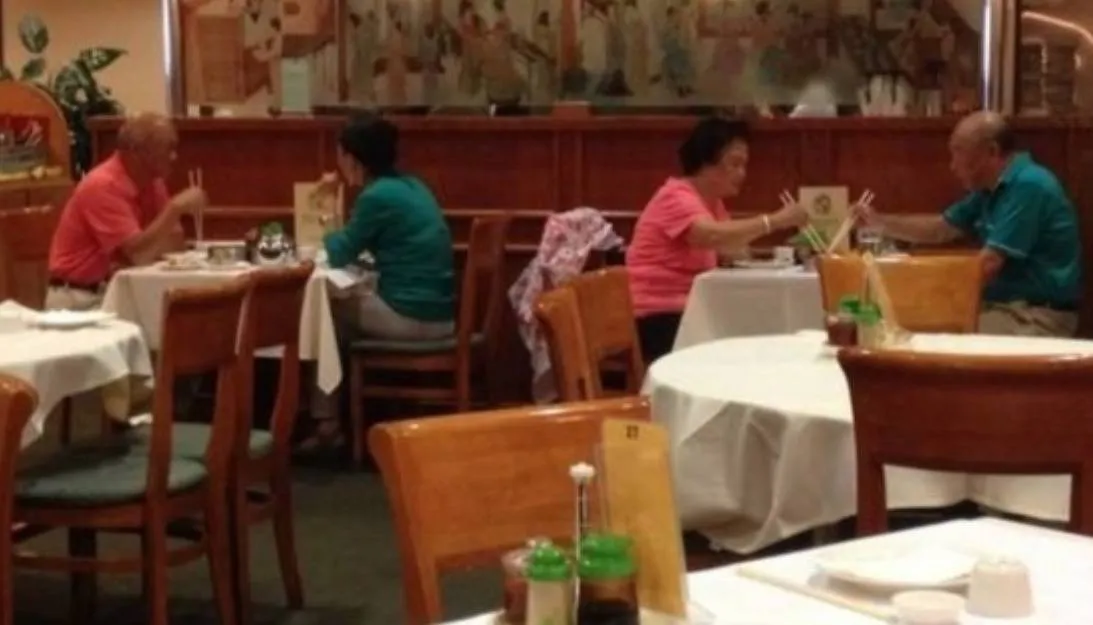 It's adorable enough to see couples in public who accidentally happen to match, but it's even cuter when two couples who don't know each other happen to match at the same restaurant.
Fate?
Holy Cow, That's Cool!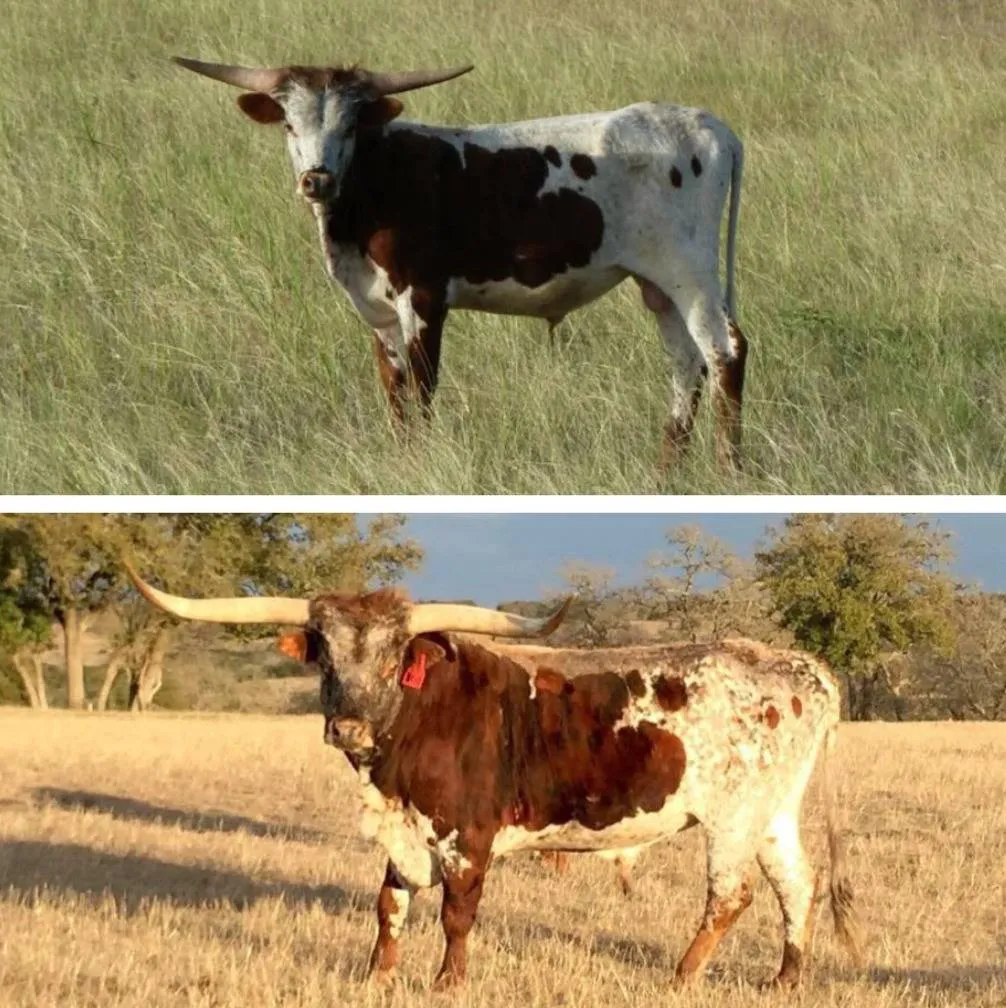 When looking through their photos, this person realized that they unknowingly took two nearly identical pictures of the same bull while visiting the same ranch in Texas five years apart.
Some people are just predictable.
The Neck Has To Be That Size On Purpose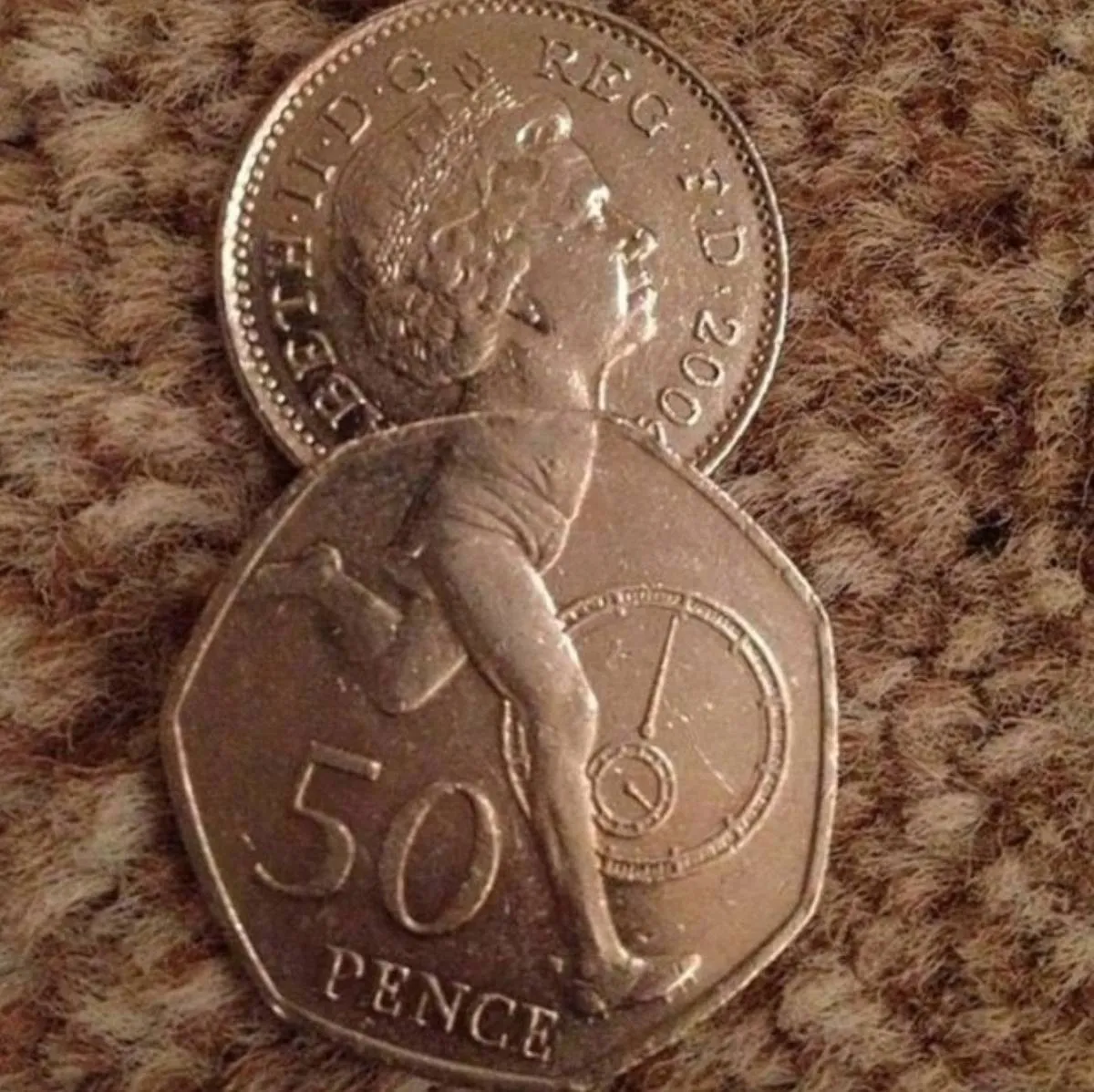 Have you ever sat and wondered to yourself, "What would the Queen of England look like if she didn't have a torso and arms?"
If so, look no further than the currency.
This Is His First Time Meeting This Cat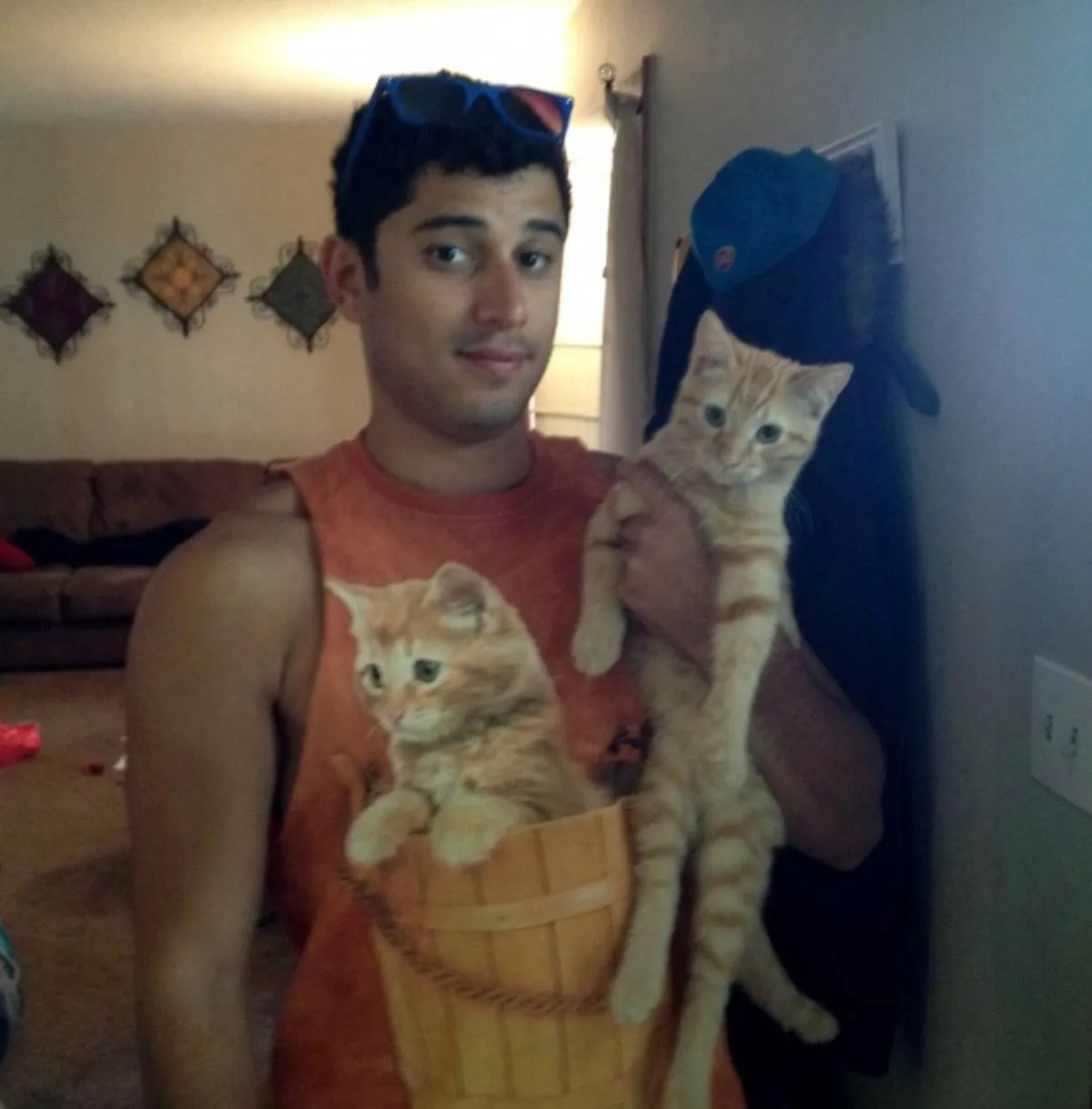 This guy, upon hearing his friend had just got a new cat, went over to meet the little fur ball only to realize he was already wearing his twin on his shirt.
We still like the fluffy version better.
When The Brand Name And The Knockoff Share A Plate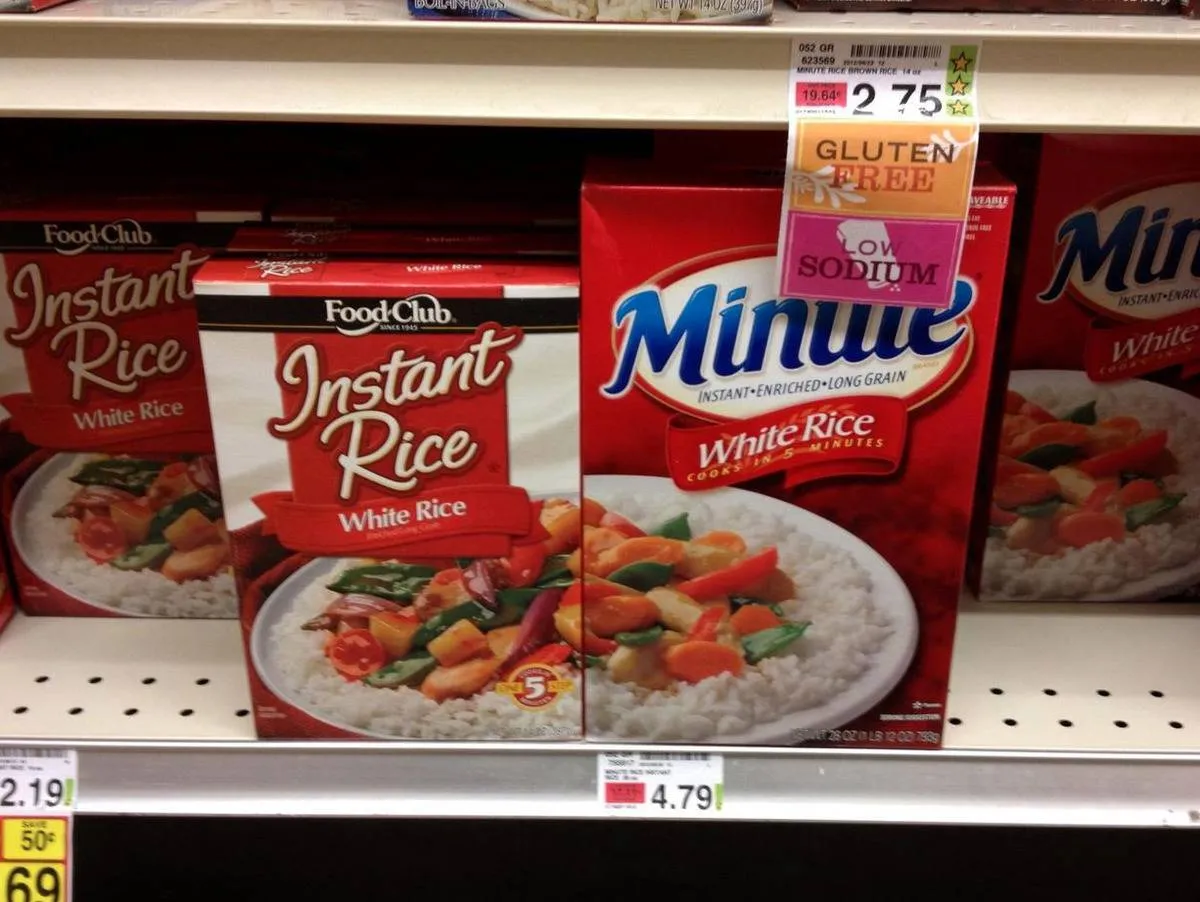 In a marketing landscape where brands are constantly fighting to win over the consumers, it's kind of beautiful to see these two instant rice boxes finding a way to share a meal.
The price ain't similar at all though...
Do You Think She Owns Both Cars?
I'm just saying, after buying this dress and having this situation happen once as a happy accident, it would only make sense to buy a second matching car to keep the look up.
A girl's gotta do what a girl's gotta do.
Maybe 33607 Is His Magical Lucky Number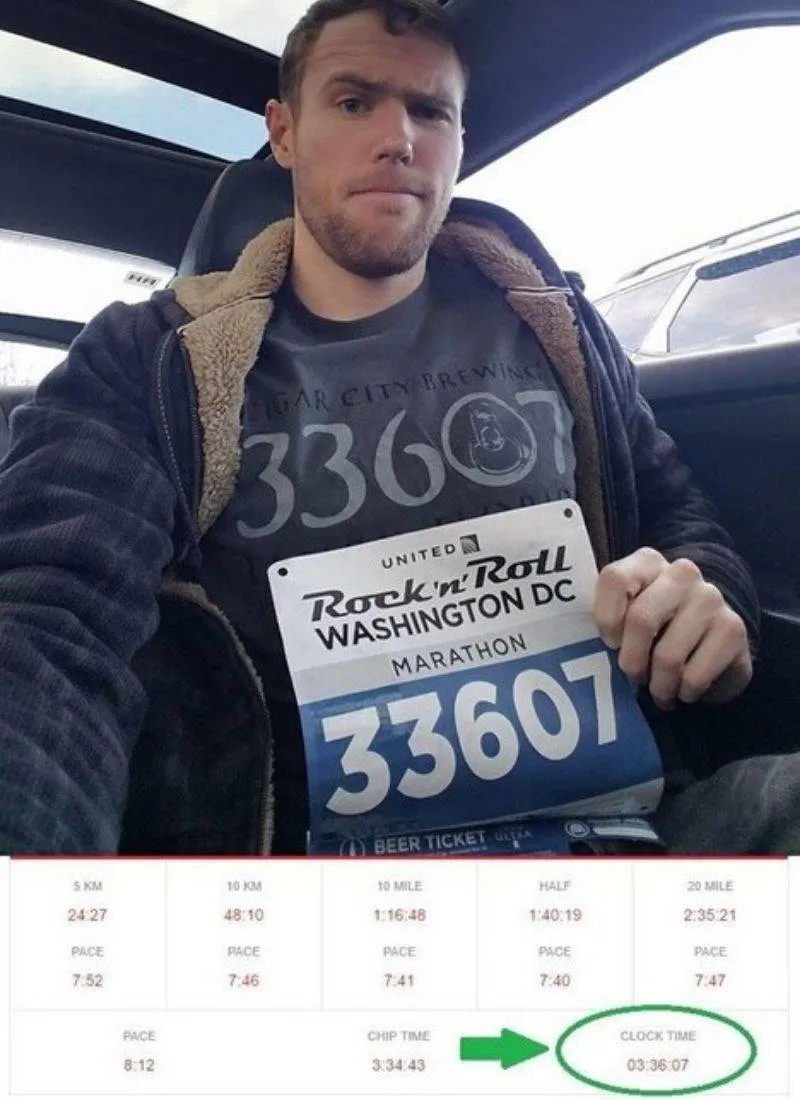 Not only did this man have 33607 on his shirt, as his randomly assigned participant number, and a run time of 3:36:07, but 33607 is also the zip code for this childhood home.
Majorly spooky coincidence.
What Came First: The Chicken Or The Egg?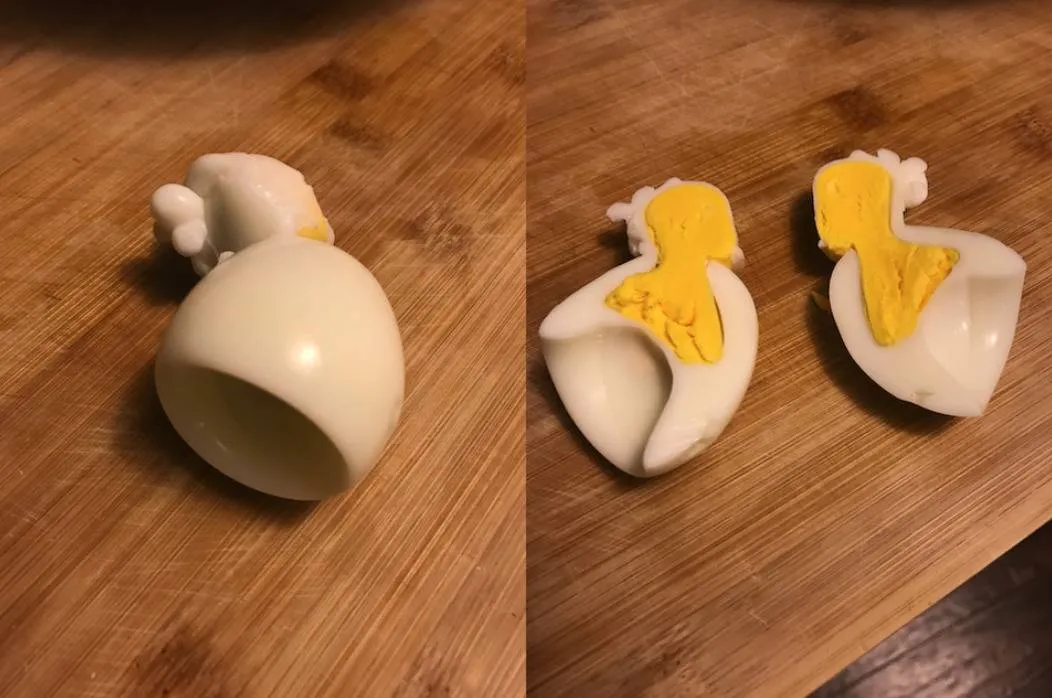 Making hard-boiled eggs often leads to at least one shell cracking and part of the eggs slipping out, but this person had half of the egg's yolk boil outside of the shell into the shape of a chicken.
This is too much egg white for my liking.
The Matrix Is Glitching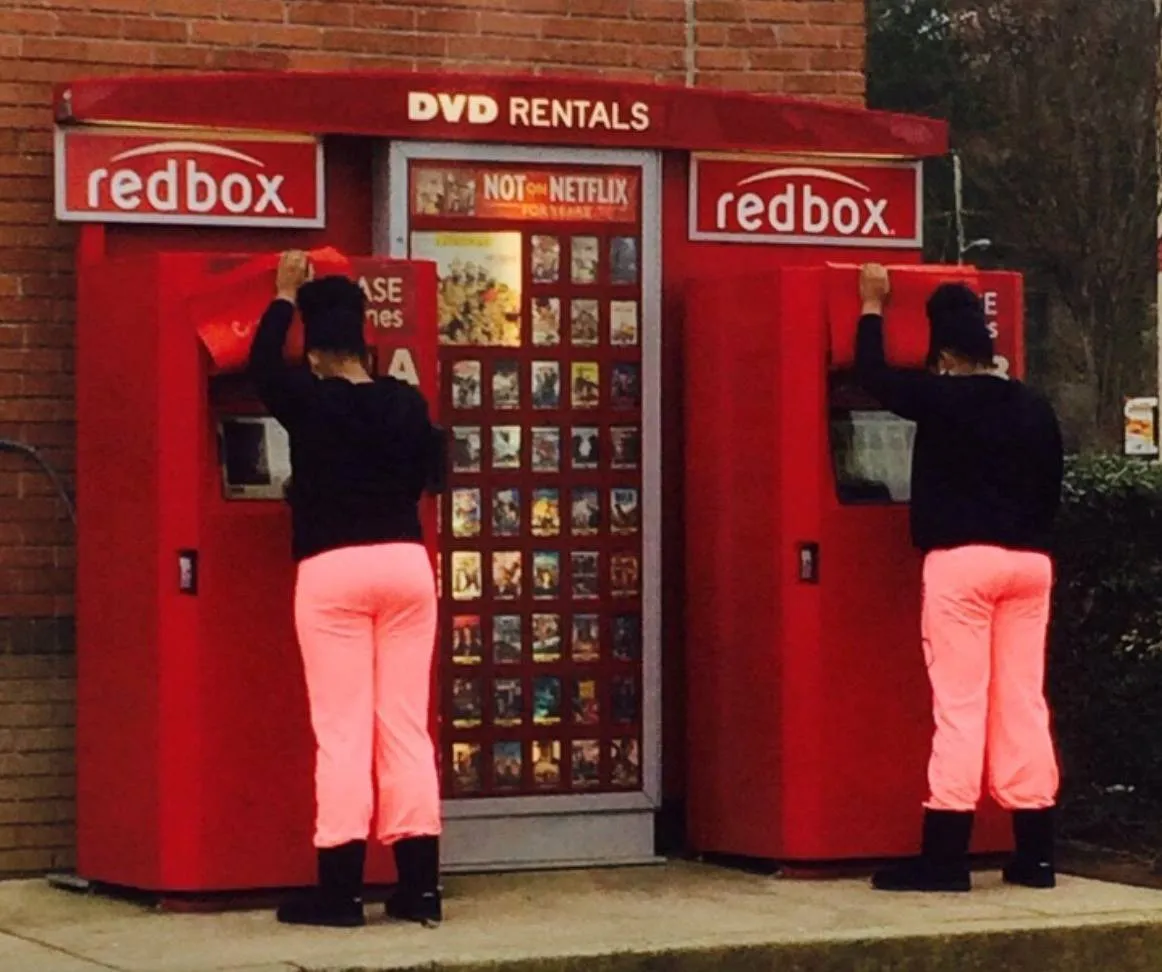 Fashion is supposed to be a way to express your individuality through choices of clothing—key words: supposed to be.
I don't even know where to buy neon sweats, let alone find someone else who'd wear the same ones.
How Many Of The Same Car Can You Park On One Street?
It's one thing to have someone park the same car model right next to you, but these three cars are all the same color and model and somehow ended up together on this street.
There's no shortage of spare parts in this neighborhood.
You Can Actually Have Butterflies In Your Stomach Now!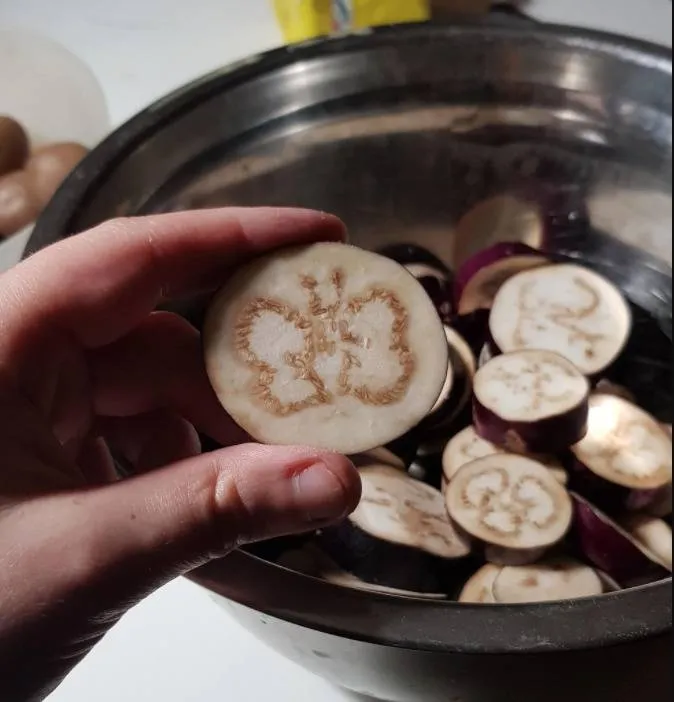 This woman was chopping up an eggplant while preparing her dinner only to discover that the seeds on the inside made a perfect little butterfly shape.
I really hope she was cooking this for a date.
Find Your International Clone Abroad!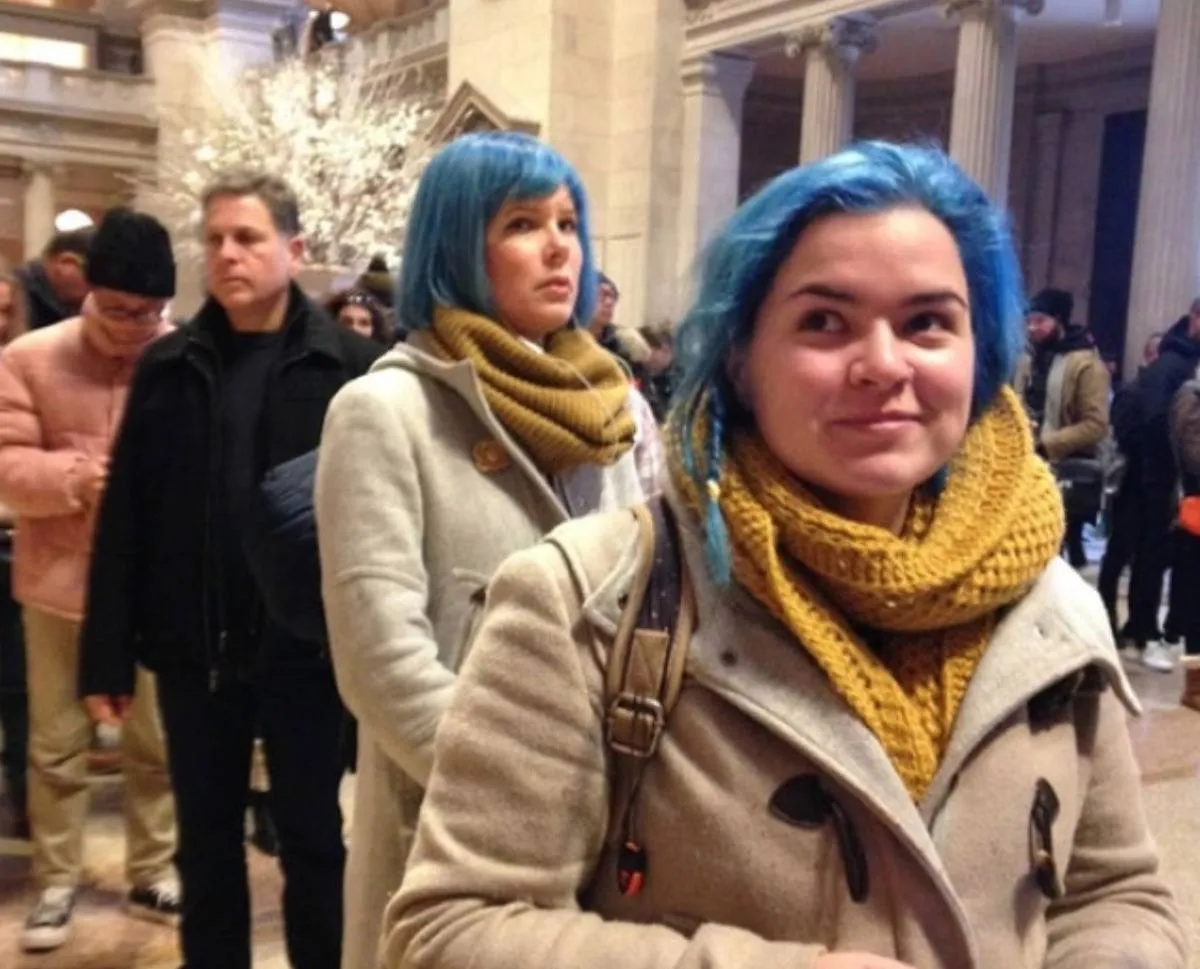 This woman was visiting the USA for the first time only to experience a severe glitch in the Matrix while standing in line at the Metropolitan Museum of Art, or maybe this is just a remake of The Parent Trap.
Either way, we hope they connected.
Wear Yourself With Pride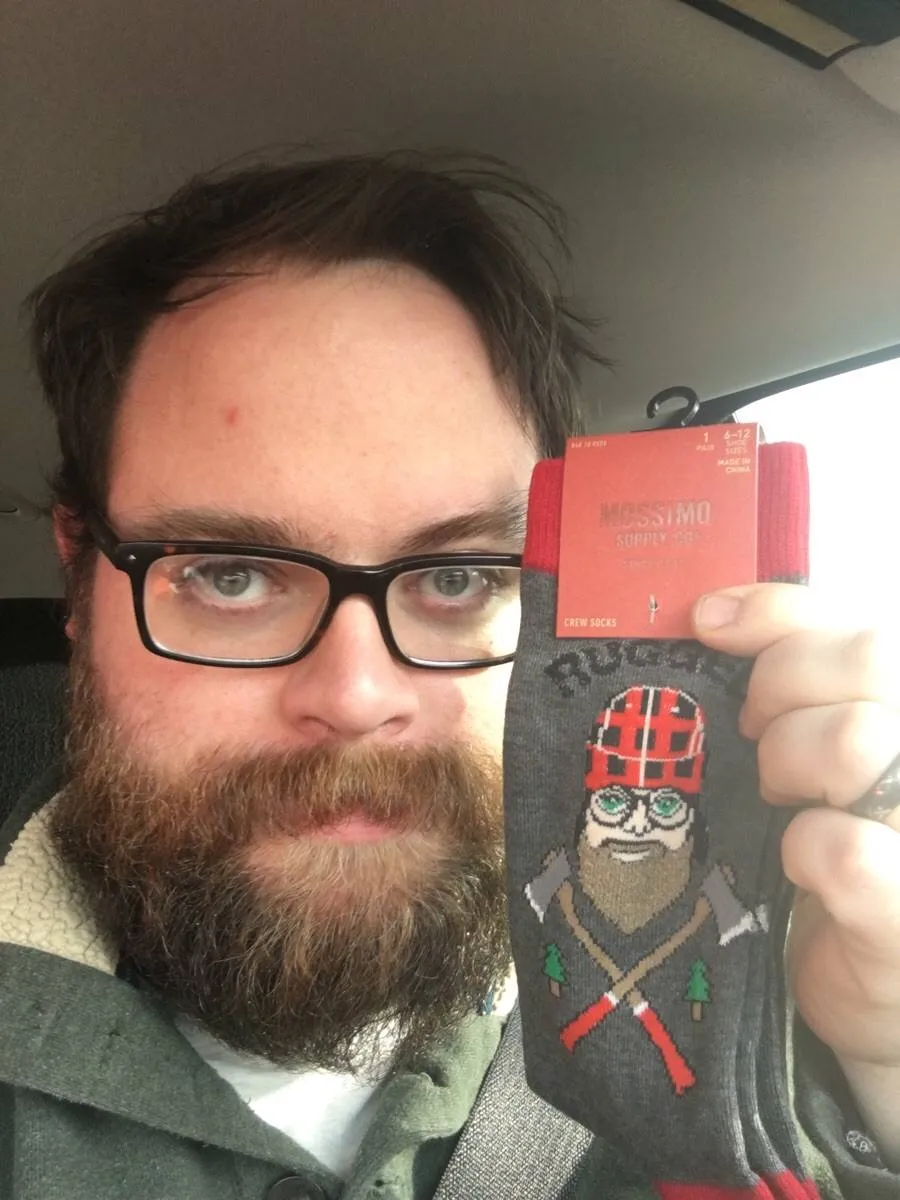 My favorite part about shopping for crew socks is looking at all the fun and irregular designs and patterns available, but I haven't been lucky enough to find my face on a pair.
To be fair though, this could be any number of guys with big beards.
Hey, I Recognize Those Mountains!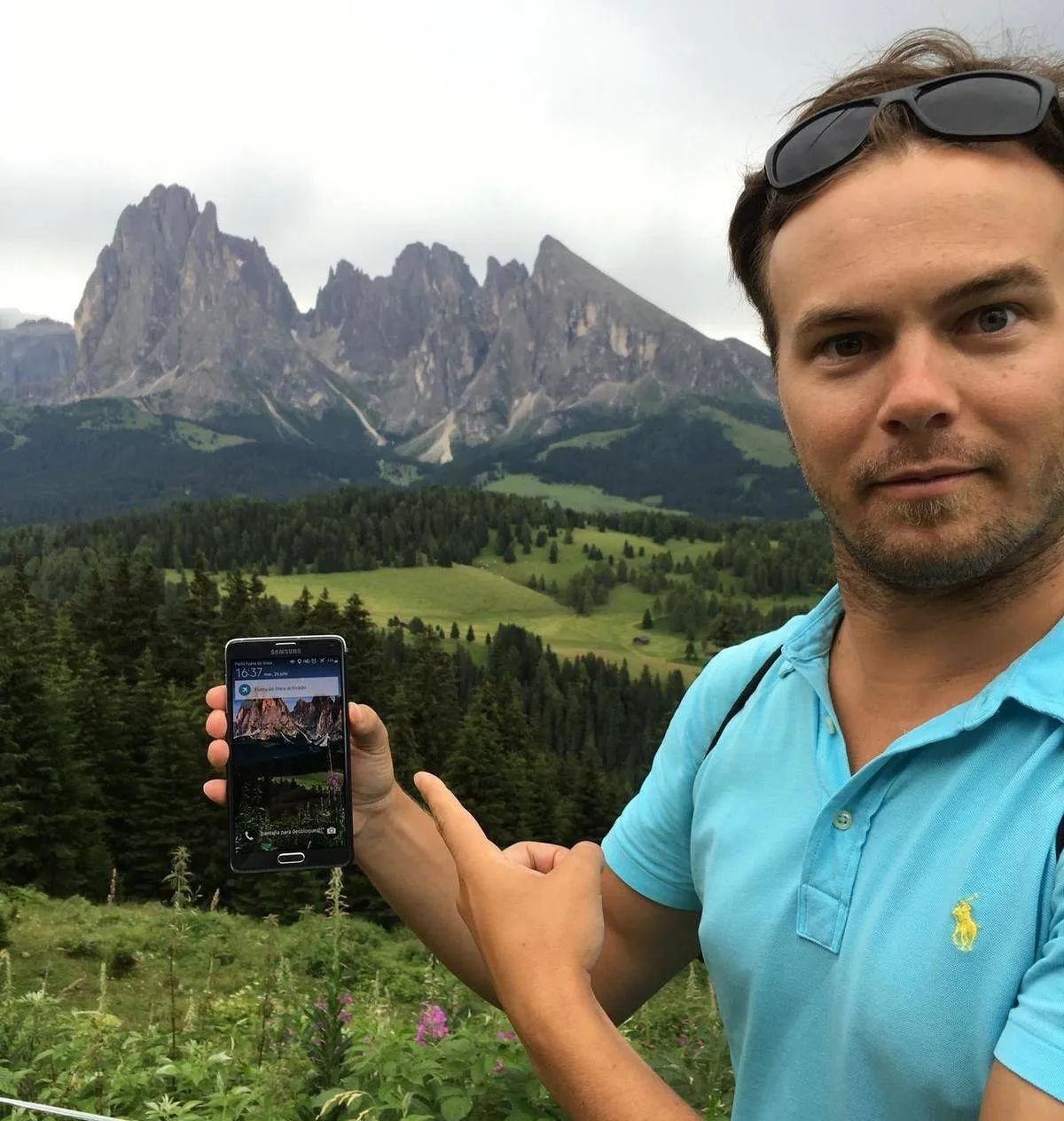 After using this stock photo as his phone background for the past two years, this man accidentally stumbled across the landscape in real life while traveling through Santa Cristina, Italy.
Now someone find me the Windows screensaver.
They Go Together Pretty Well, Though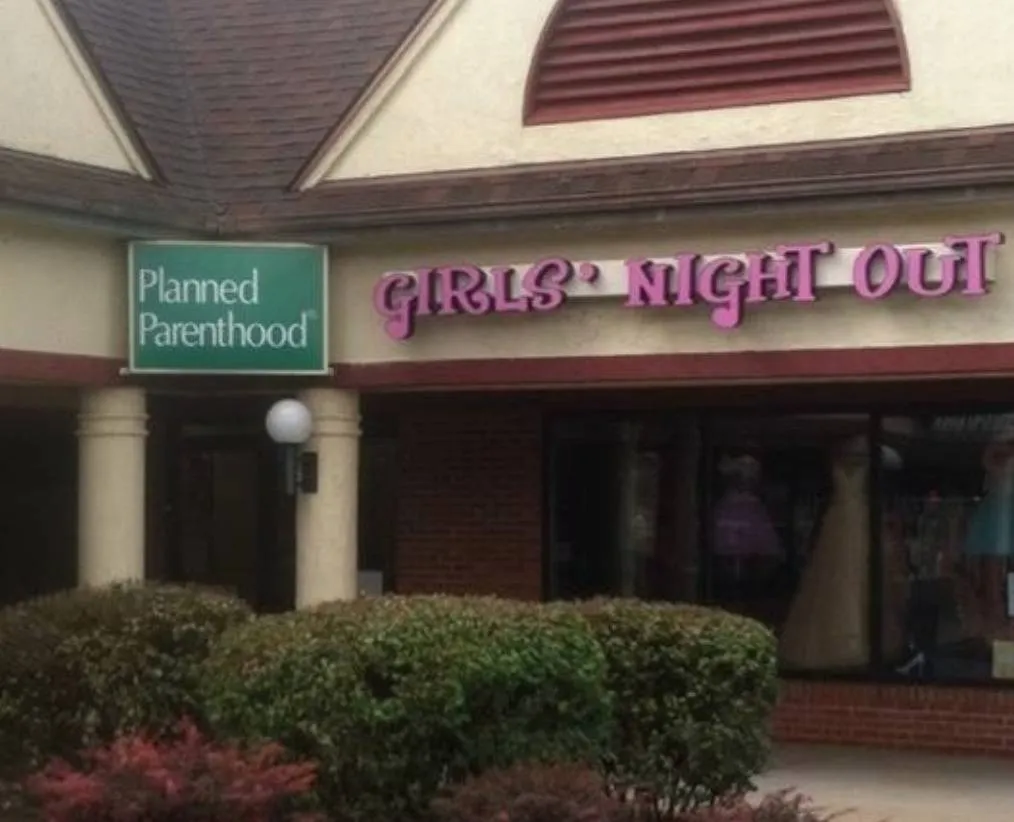 It's a classic pairing, like Batman and Robin, gin and tonic, or Bonnie and Clyde.
This service location and store were just meant to be next to each other, even if it wasn't planned (pun intended).
Art Imitates Life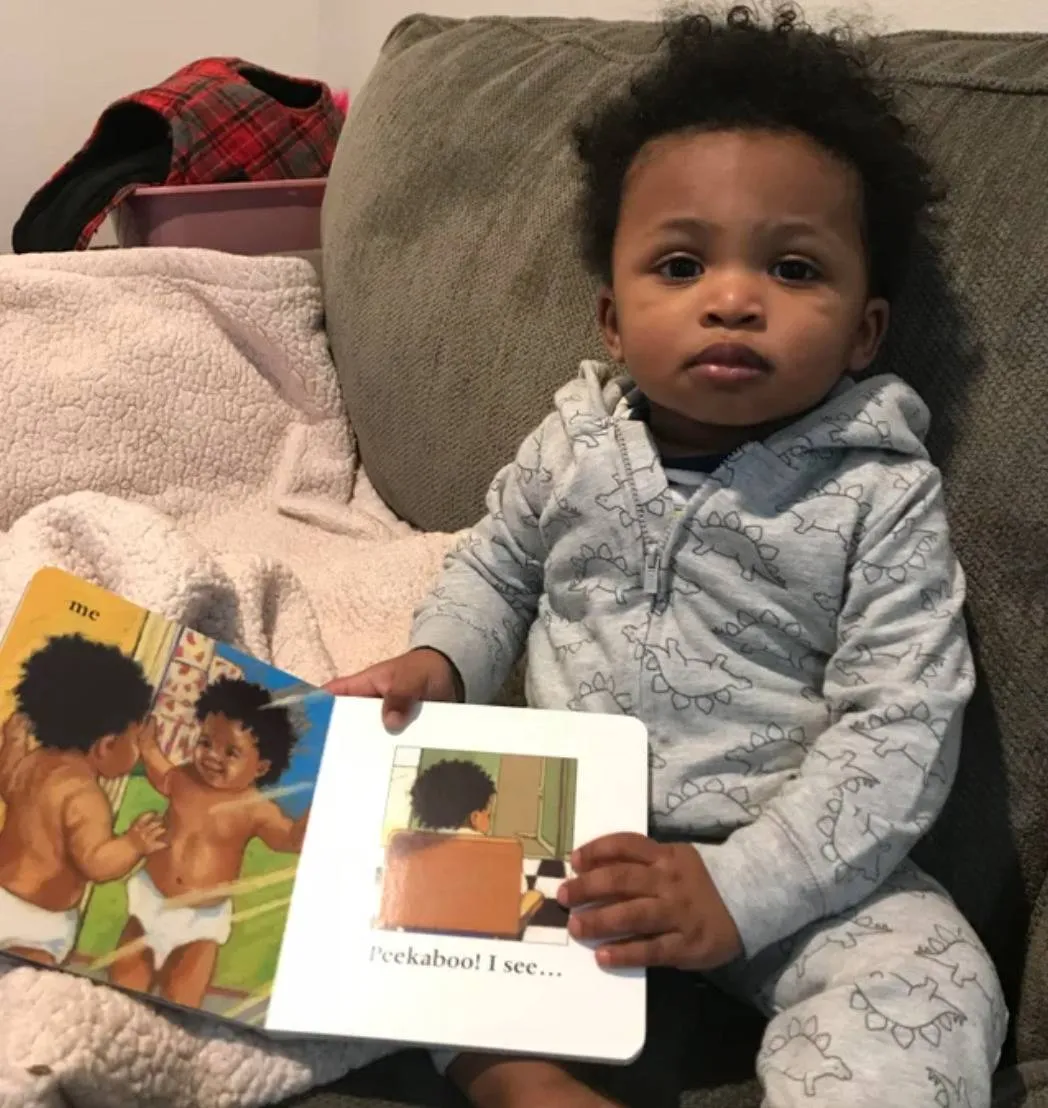 This little boy opened up a new book that came in a set only to find that he actually was the protagonist of one—or, at the very least, almost identical to the character.
Bet he never knew he was so famous.
They Were Born Seconds Apart!
These fraternal twin cars are both the exact same model and had their license plates made right after each other, meaning they were probably purchased the same day.
And by some miracle they ended up parked together.
Apparently, Deer Can Read Road Signs Now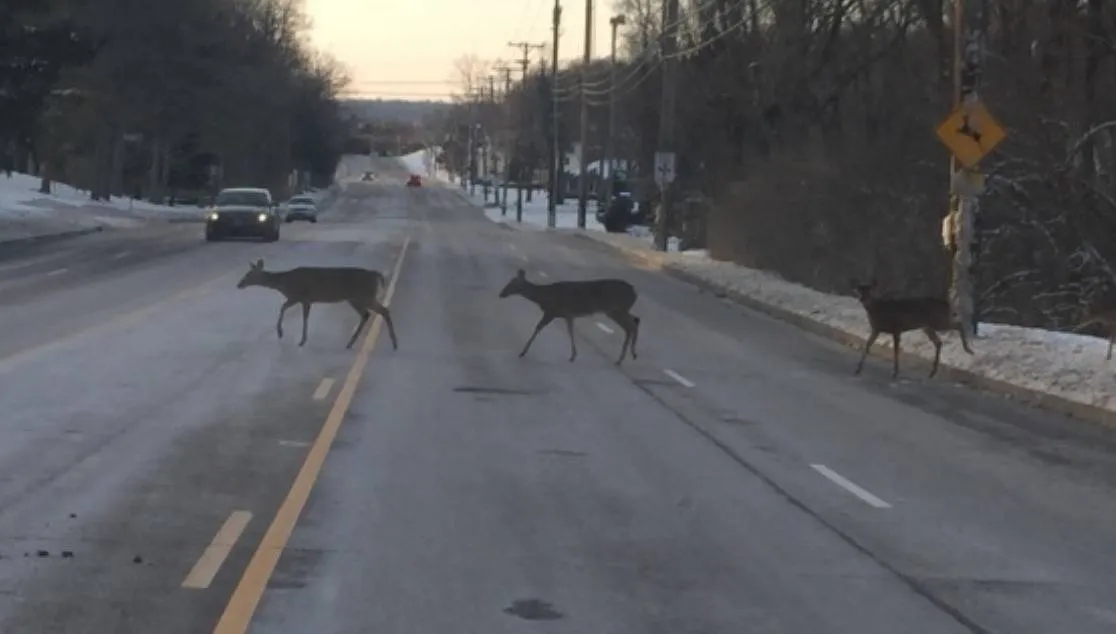 Deer are some of the most lawless animals, as in they will sprint across a road at any given time and wreck a car.
However, these sophisticated deer are on the road exactly at the "deer crossing" caution sign.
Nailed It!
The meditation class leader from the one session I went to five years ago told us that we need to find a way to find ourselves in everyday life, but I don't think she meant matching the chocolate wrapper.
Or was this all part of a greater plan?
This Is A Very Considerate Bird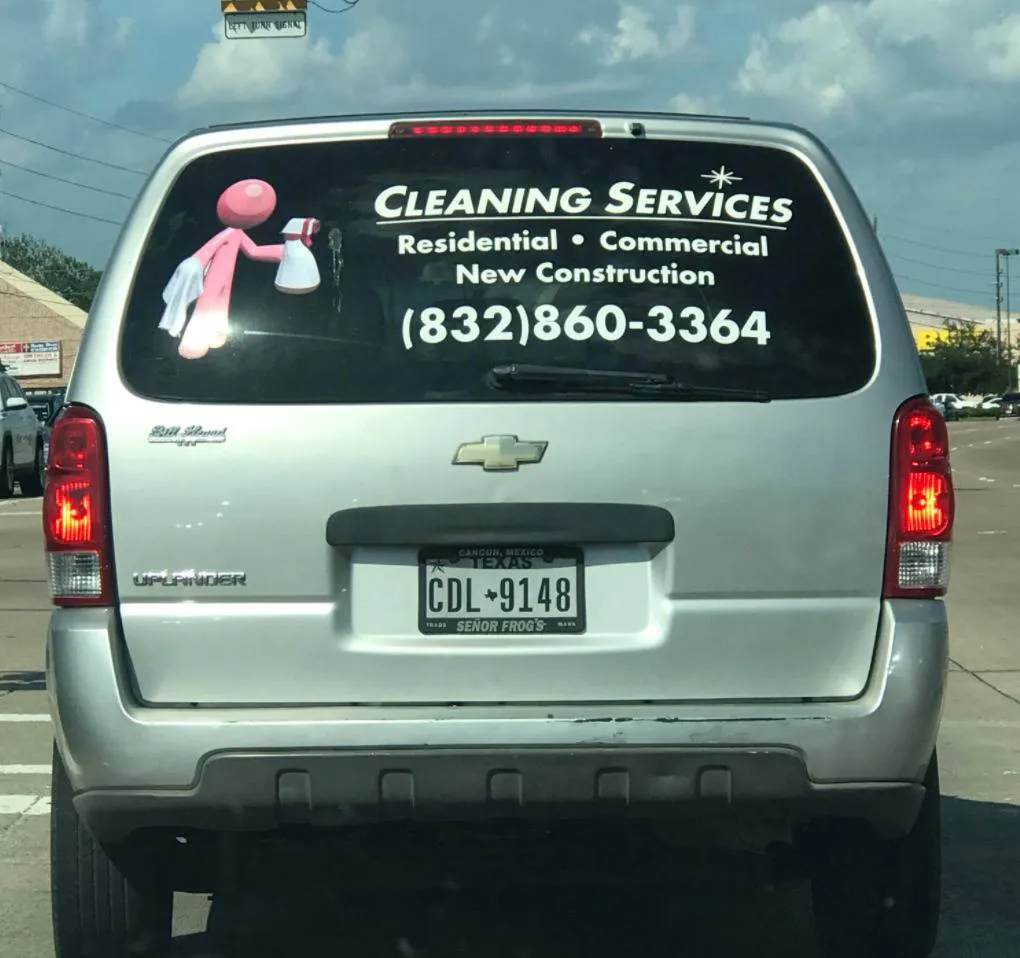 Birds in general are rude creatures who will poop on your car without a care in the world, but at least this one bird had the courtesy to poop in the best spot possible.
What a perfect marketing opportunity.
Everybody Loves Stripes, I Guess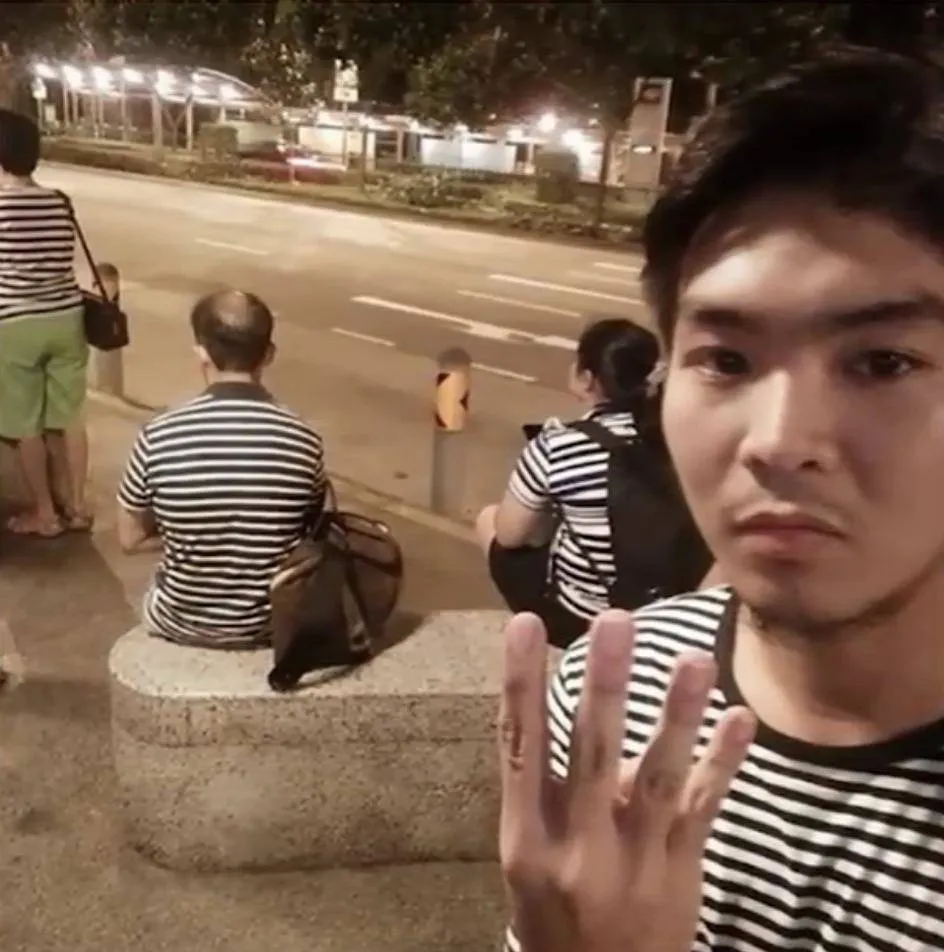 This guy probably thought his outfit was pretty fresh until he rolled up the a public bus stop only to realize that three other total strangers were wearing the exact same shirt.
I hope the bus driver is wearing them too.
They Got The Hair Right!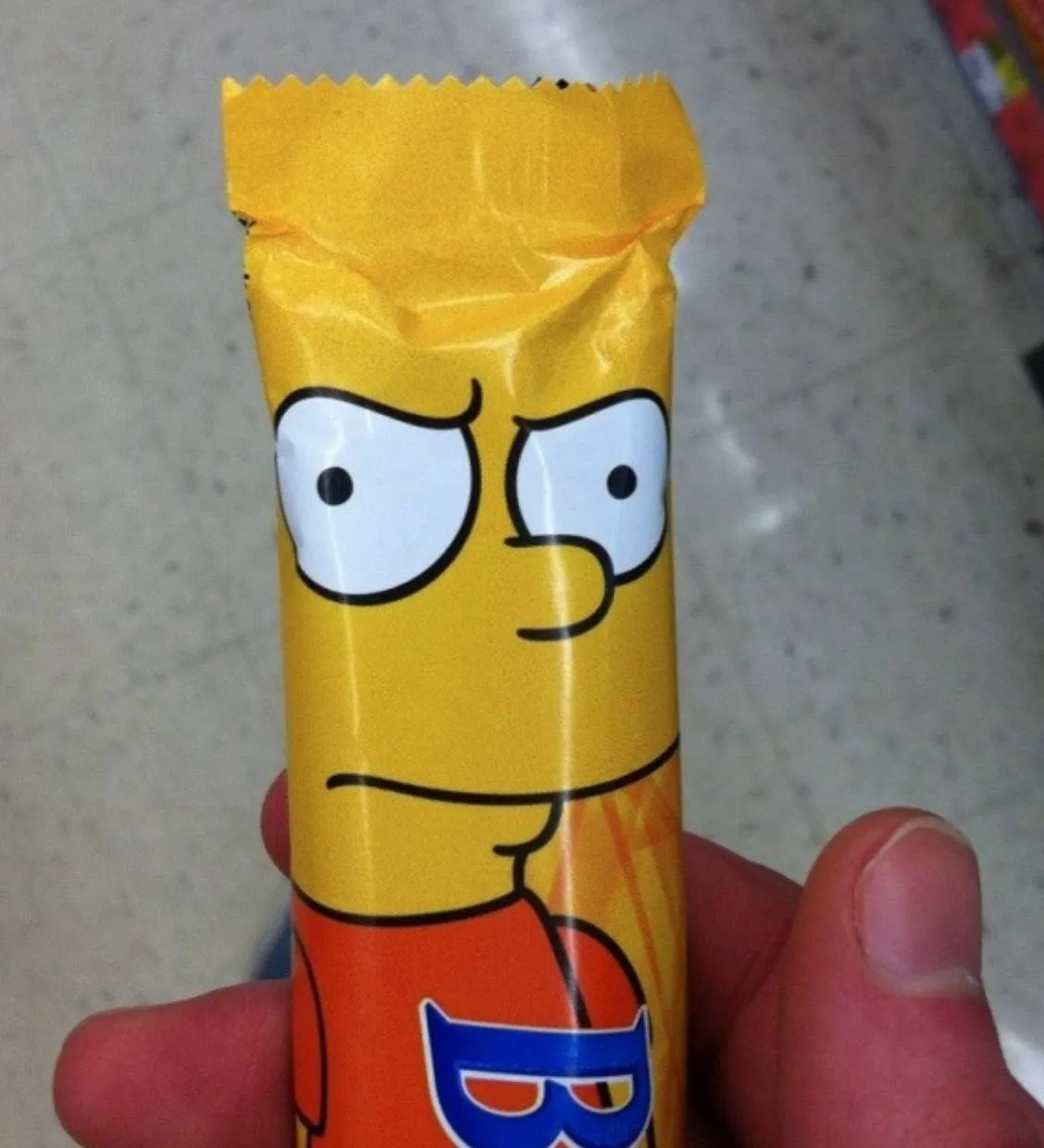 When doing the packaging design for this chocolate bar, I bet the company didn't realize that, when actually printed and sold, the edges would match Bart's hair on The Simpsons so well.
If they did though then hat's off to them.
Bless You And Your Shirt!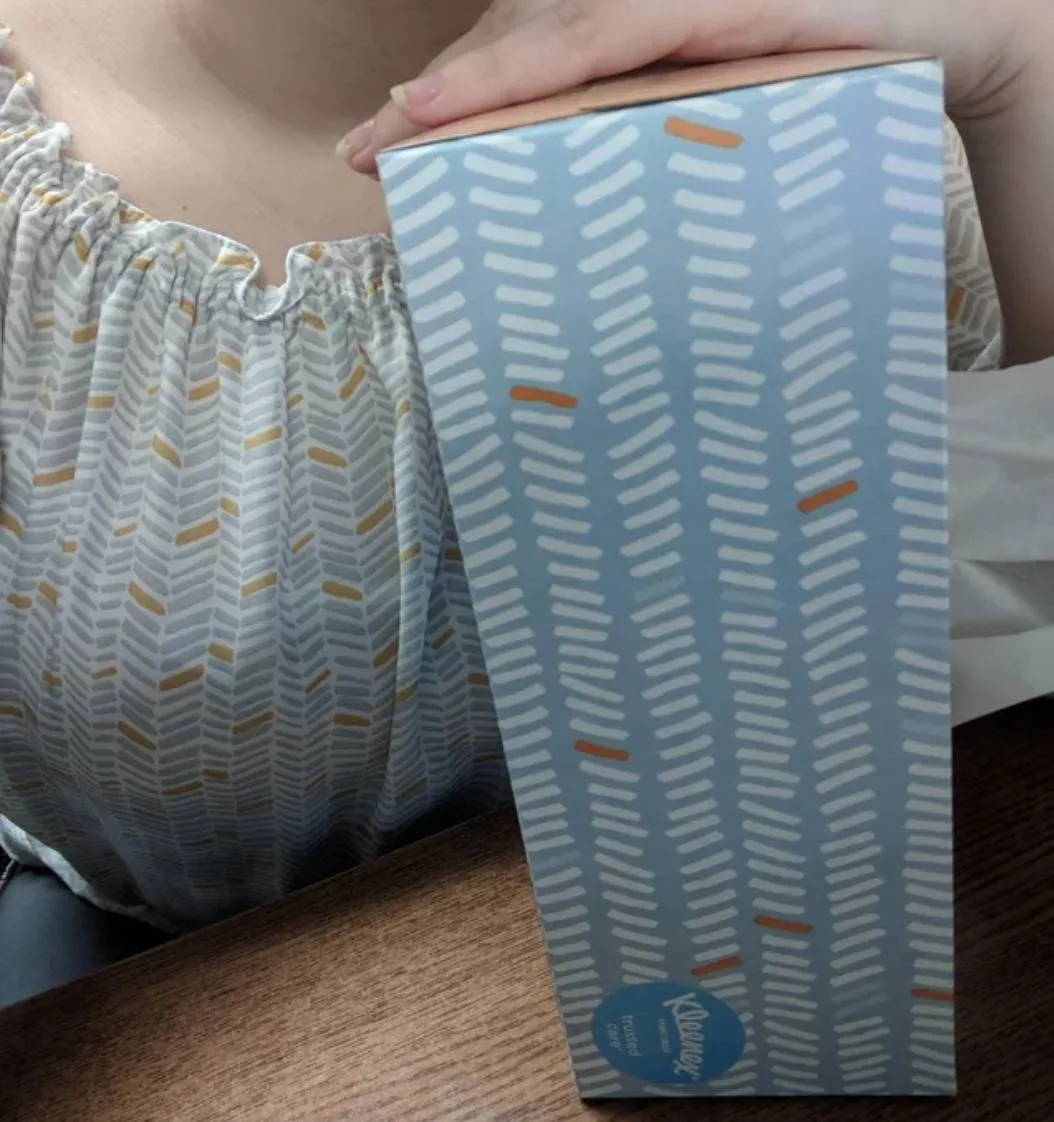 It's always fun to catch your clothes matching other random patterned things out in public, and this woman found a Kleenex box that was rocking the same outfit as her.
So who's gonna change?
One Palindrome Is Rare Enough
I don't trust people who don't get excited over having random numbers they encounter accidentally make a pattern, so if you aren't freaking out about this double-palindrome, I am scared of you.
This is some angel numbers level magic going on here.
Some Things Are Too Perfect To Be Unplanned
Some things, though not explicitly stated as intentional, are just too perfectly executed in order to be a coincidence.
There is no fathomable way the price just happened to be $4.20.
What Witchcraft Is This?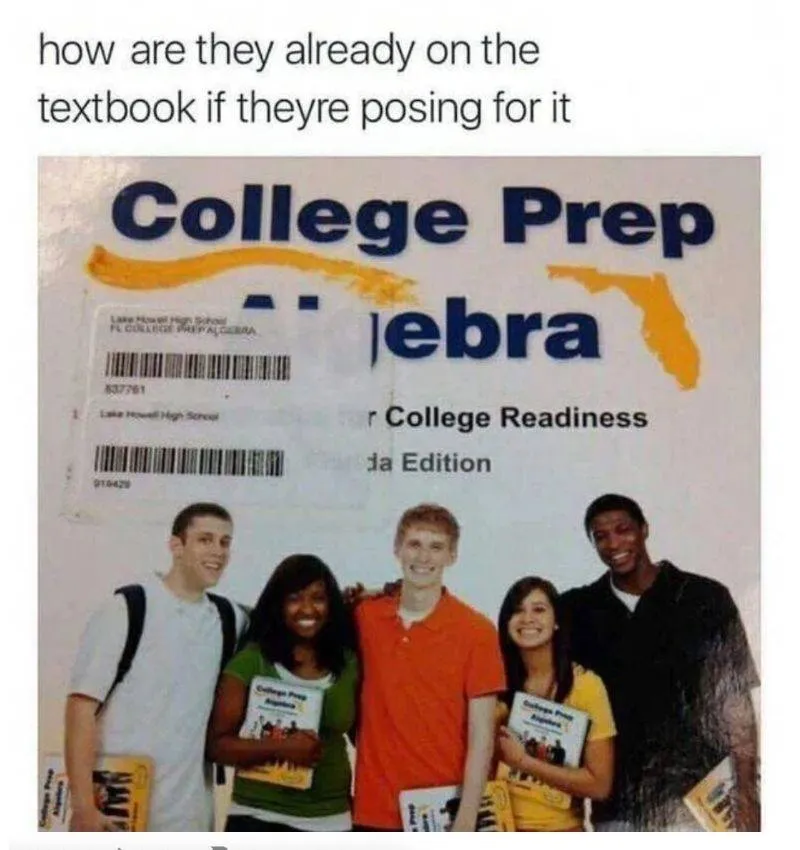 I don't know what sort of sorcery allowed these kids to get copies of the exact textbook they're posing for with themselves already on it for this photo, but I'm terrified of their power.
They just knew which shot would be the cover photo I guess.
So Who Owns The Other Cat?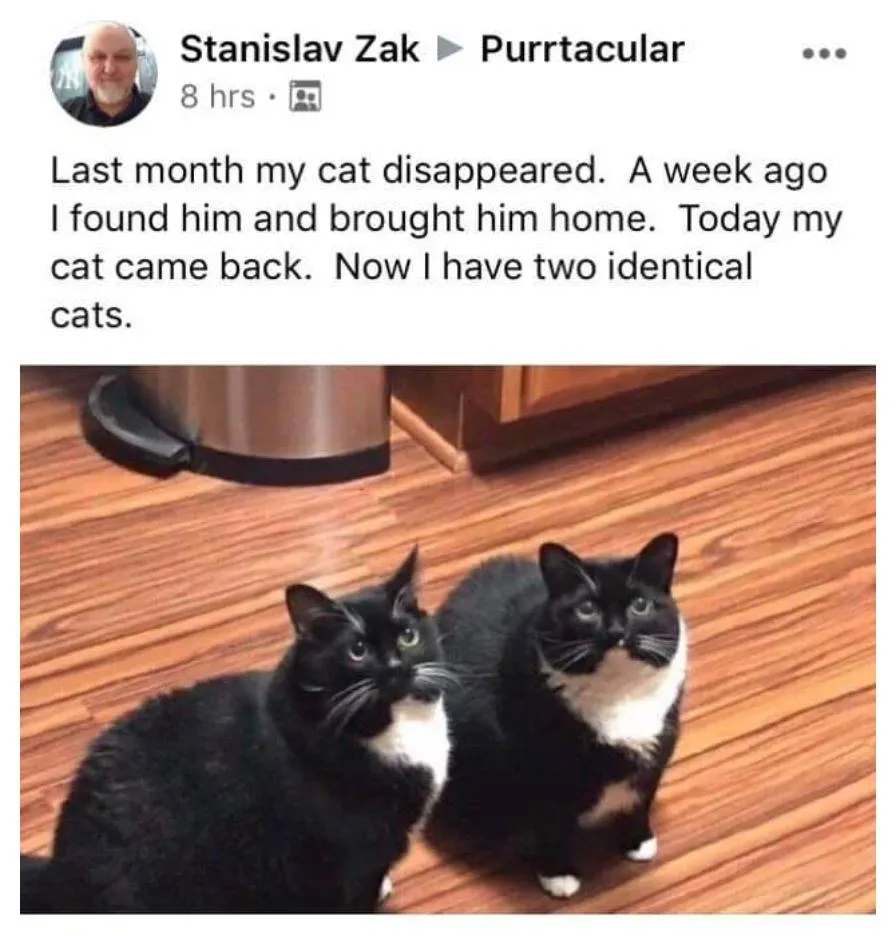 What is this guy supposed to do now? Try and find the owner of the other cat?
Even if he did find the second cat's home, how is he supposed to figure out which one is actually his cat.
Interior Decor On Par With Video Game Design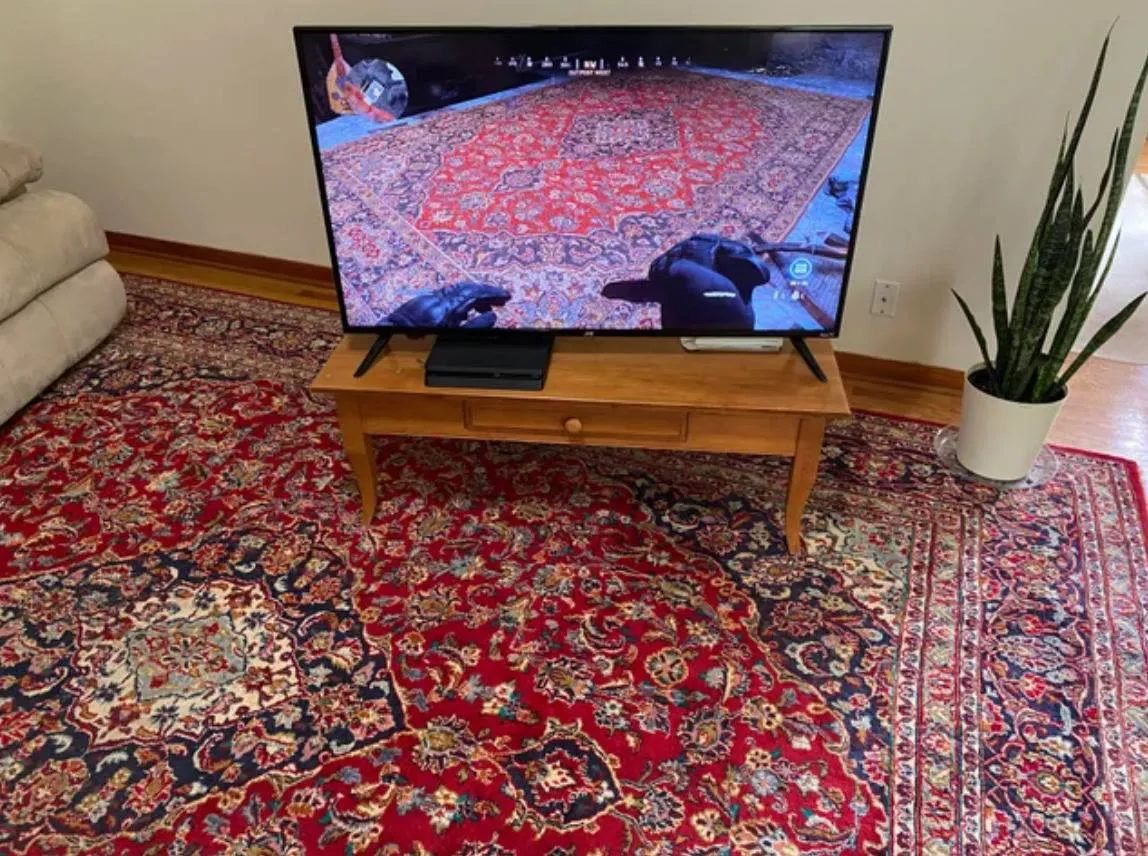 This person was just enjoying one of their favorite video games when they were stunned to see that the room in the game had the exact same rug as the one on their floor.
To be fair, this rug isn't that uncommon. I'm sitting on one right now.
A Romantic Reflection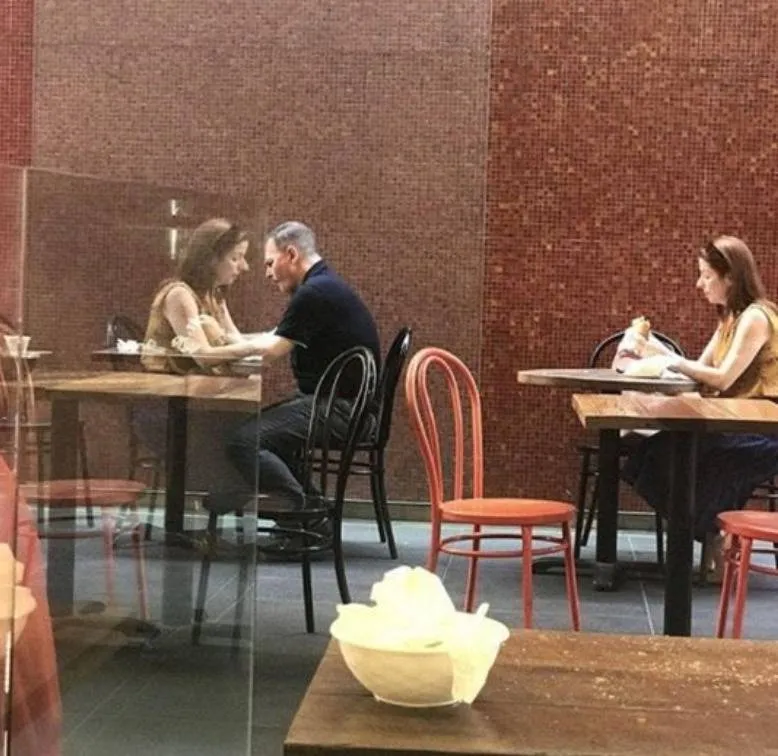 These two people might be sitting alone to eat their respective meals, but the reflection on the glass at least makes it look like they are on a date together.
Why don't you two introduce yourselves?
The Timing On This Photo Was Perfect
This person was just trying to take a picture of their cat when they accidentally captured the television screen in the middle of a camera angle change, making the reflection in the mirror different from the current screen.
I'm definitely more creeped out by this than I should be.
Who Allowed This To Happen?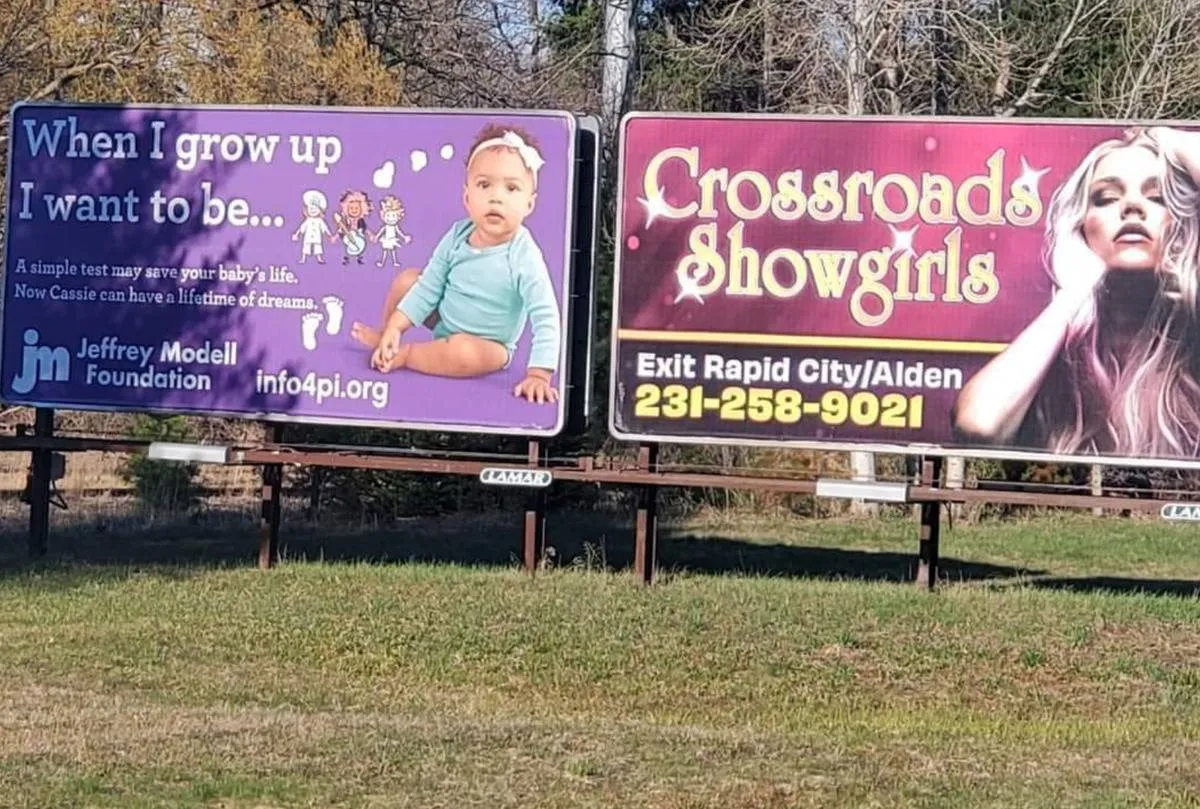 At some point, someone involved in putting up these billboards had to know that putting these two beside each other was a horrible mistake.
I would like to petition to move one.
You Never Know Where You'll Find A Familiar Face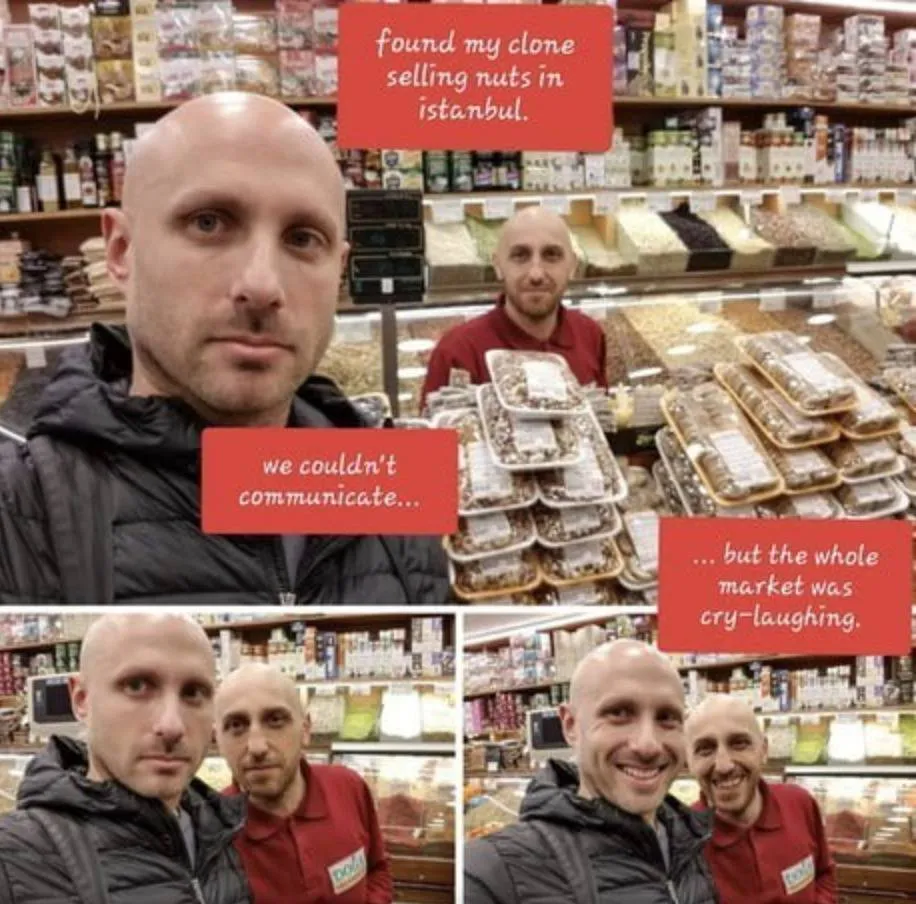 This American tourist was visiting a small market in Istanbul, Turkey when he came across a vendor selling nuts that looked just like him.
While they didn't speak the same language, they still got some good pictures.
This Could Not Be More Perfect
Facebook's "Suggested Friends" feed is normally just a barrage of acquaintances and people from high school that you don't talk to anymore, but this person found the best coincidental pairing of photos he could hope for.
Surprisingly, this doesn't make me want to click the add friend button.
The Shadows Were At Just The Right Angle
Yes, I would like to have a cup of "cofee".
What definitely seemed like a cute sign to decorate the inside of a café turned into a funny misspelling with the placement of the ceiling lights.
He Is All Powerful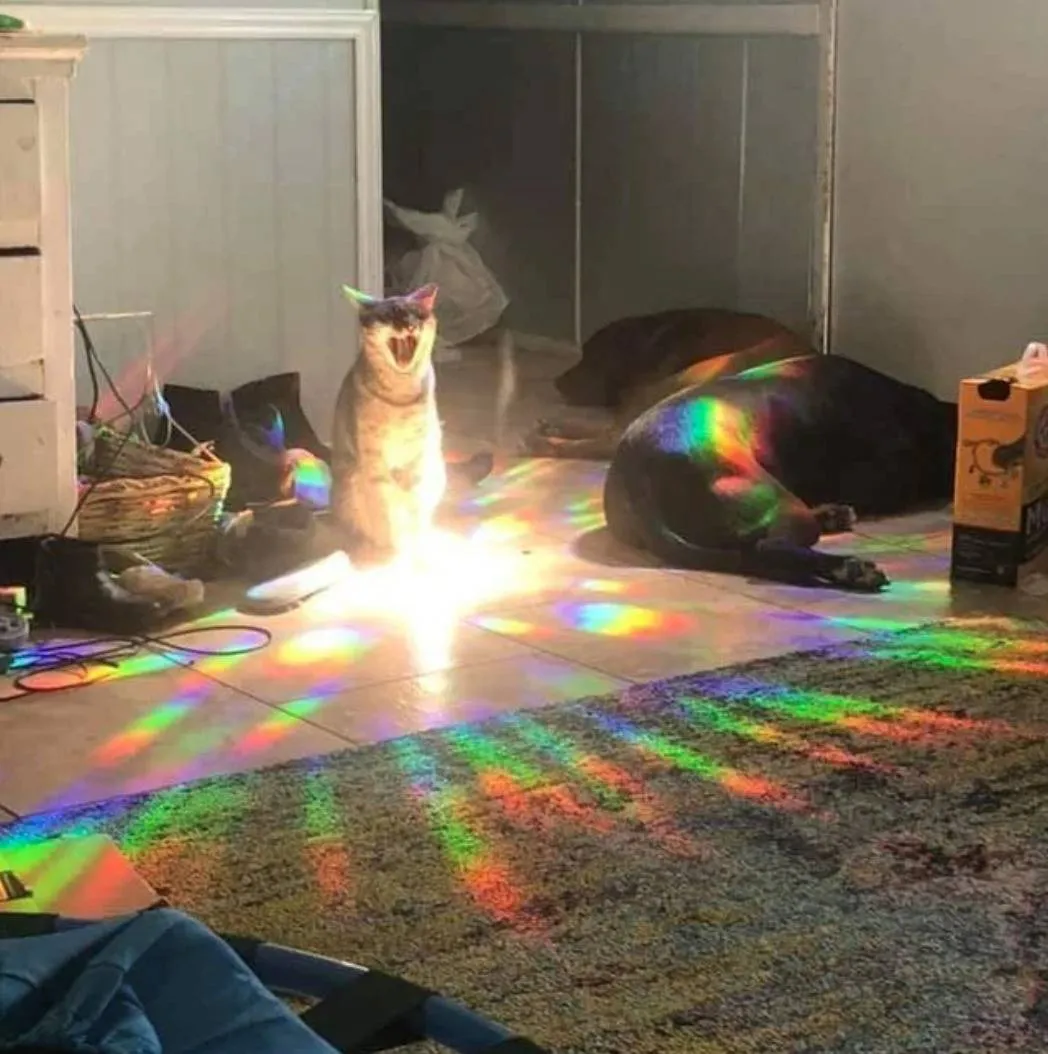 This cat picked the perfect place and time to make a scream-like meow in order to look like an ethereal being with mystical and unparalleled powers.
Or maybe this cat really just is a supernatural wonder.
Install A Locker Room Door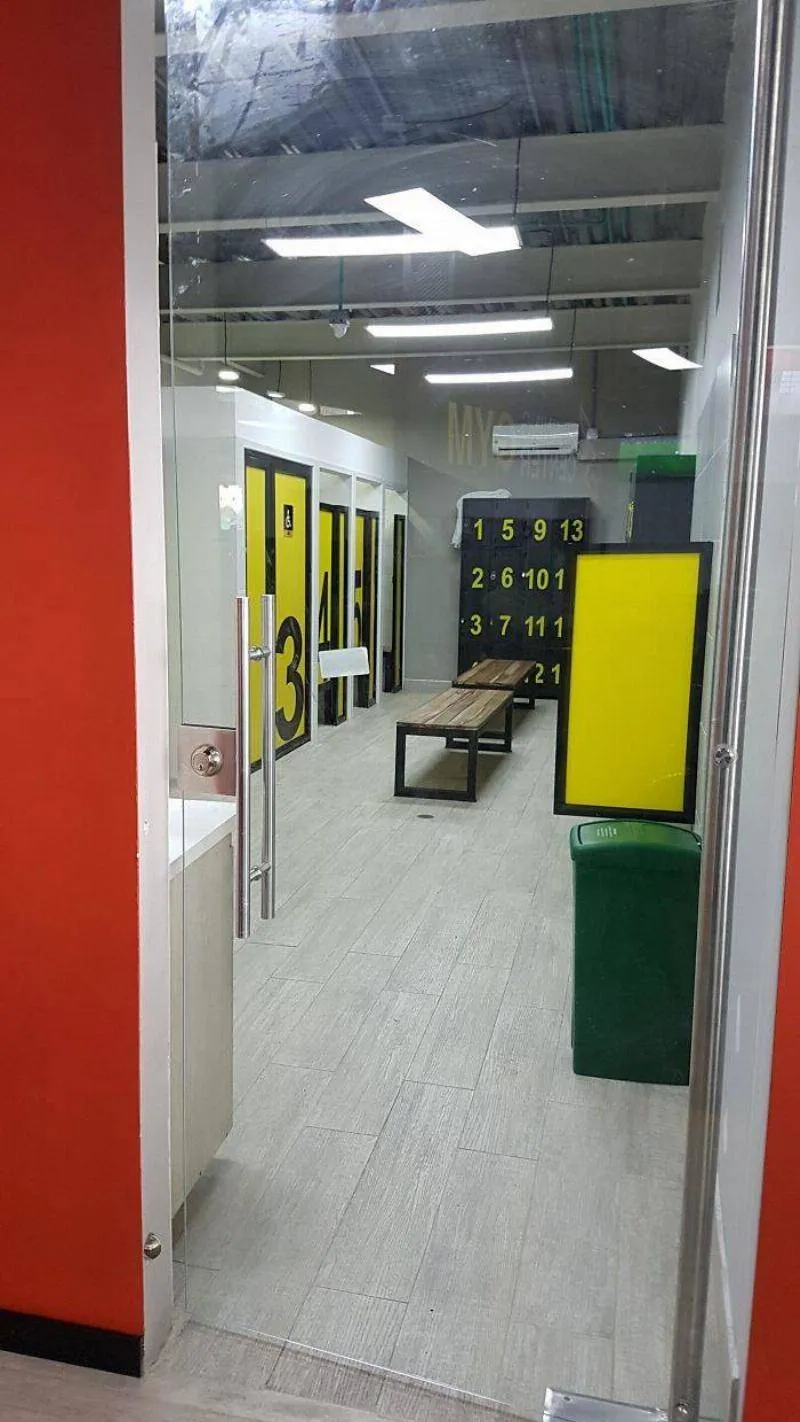 This changing room at a gym was built without a door.
When one of the employees asked his superiors to install a door, this is the best they could do.
Post No Flyers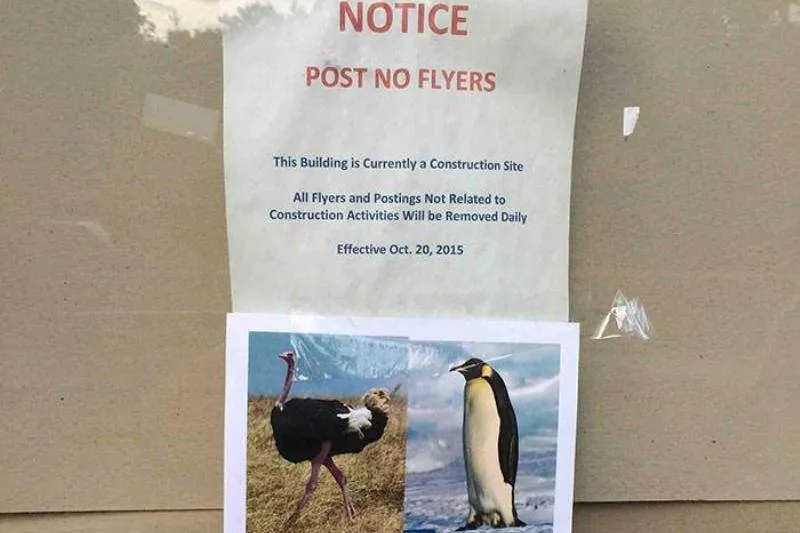 This notice is asking people not to post any flyers on this wall. Someone took that very literally and posted a collage of photos of flightless birds.
We appreciate the pun, but please take that down.
Sign Made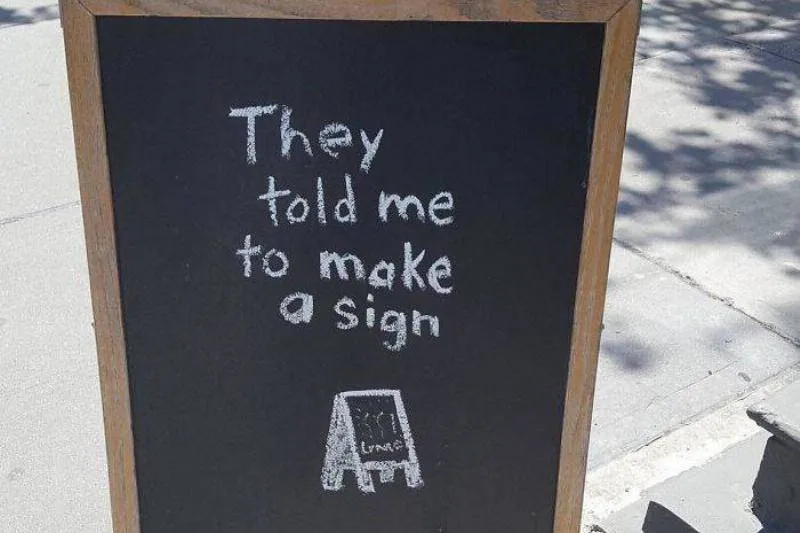 This employee was told to make a sign for his place of business, so that's exactly what he did. He made a sign on a sign. It's sign-ception.
Now he just has to draw a sign on that sign that he drew.
Put Sauce On It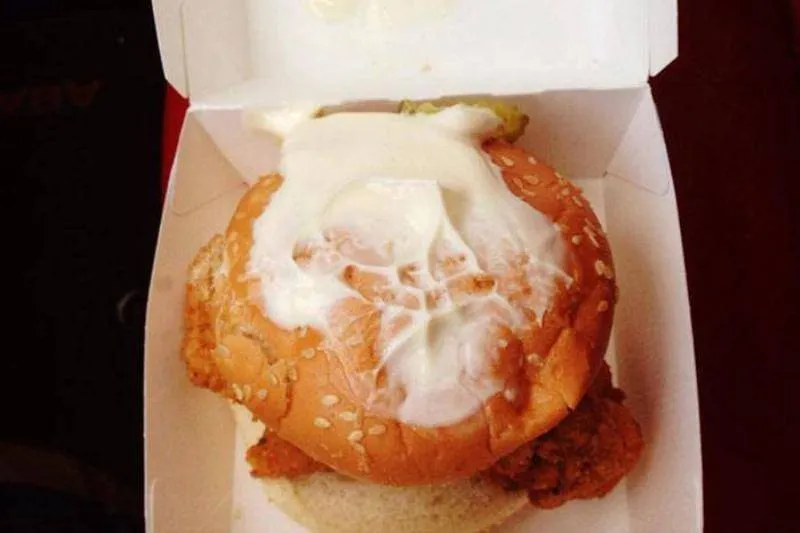 This guy asked for sauce on the top bun and the bottom bun.
He really likes his sauce. As much as he likes his sauce, he does not want to have sauce all over his hands.
Extra Sauce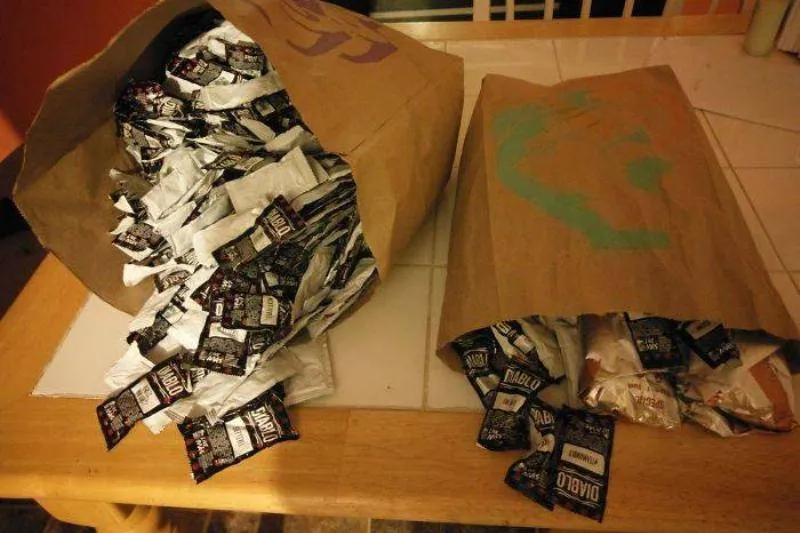 This guy also really likes sauce. He went to Taco Bell and asked them for extra packets.
When they said, "how many extra?" he replied, "as much as you got." They delivered.
Iced Latte For Bryan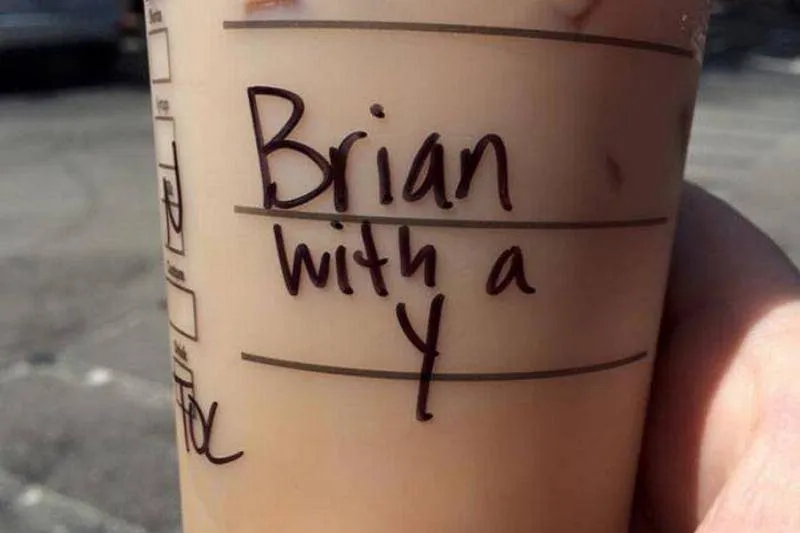 This guy asked for an iced latte from Starbucks. When the barista asked for his name, he said "Bryan with a Y."
That's exactly what was written on his drink. Well, almost exactly. They still spelled "Bryan" wrong.
That's A Close Call
This beach in St. Martins is notoriously close to an airport, so it's not uncommon for planes to fly low overhead. But this acrobatic couple Oleg Kolisnichenko and Yuliia Nos took that as a challenge.
Everything was fine, but this was a dangerous stunt that shouldn't be attempted nonetheless.
Sour Cream And Onion Chips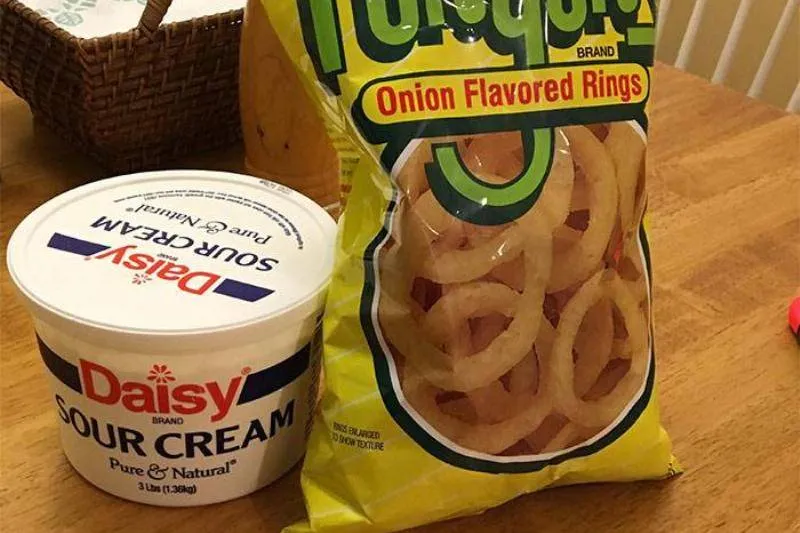 This man's wife sent him to the store to buy sour cream and onion chips. He bought sour cream.
And he bought onion chips. He did not buy sour cream and onion chips.
Use Extreme Caution
This employee got scolded by his boss for not putting the caution sign out while he was mopping the floor.
The next day while he was mopping, he did this.
Precisely 80-100 Words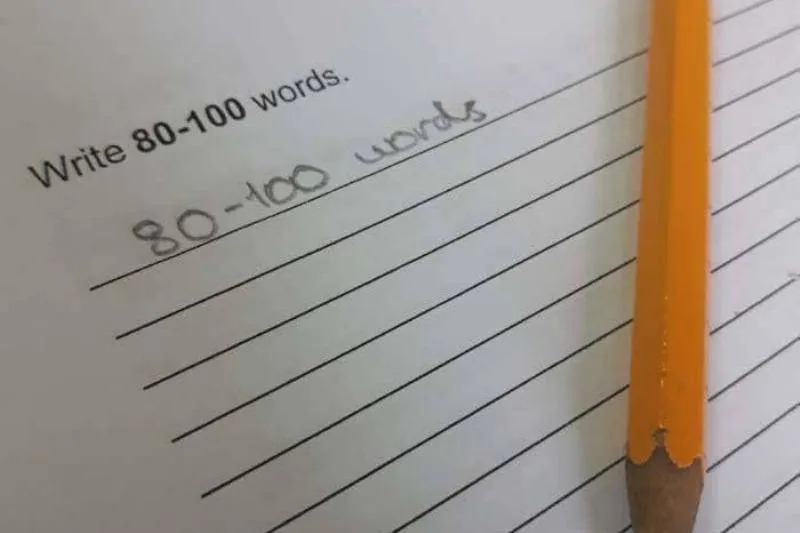 When this teacher asked her class to write 80-100 words, this is not what she meant.
She meant for them to actually write 80-100 words, not "80-100 words." This kid got an F.
Motivate Your Answer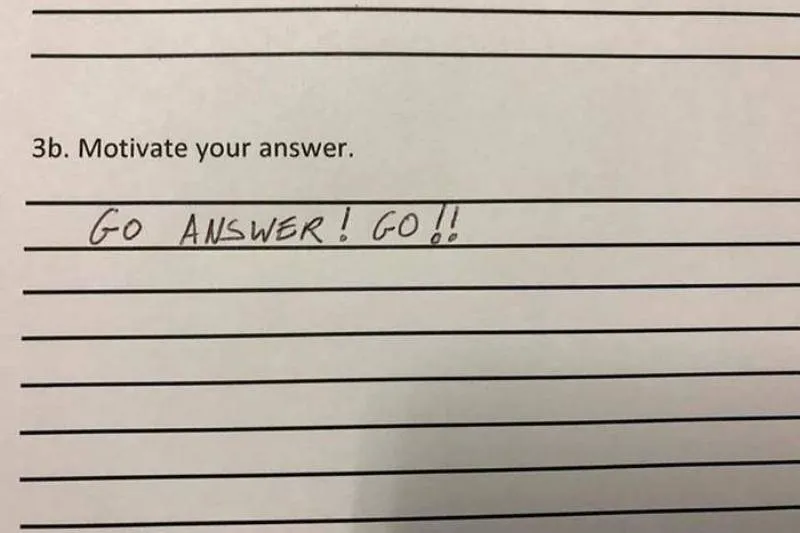 This is actually pretty cute. By "motivate your answer," this teacher just meant for the students to back up their responses and provide mathematical evidence.
This kind of works too, though.
Happy Now, Dave?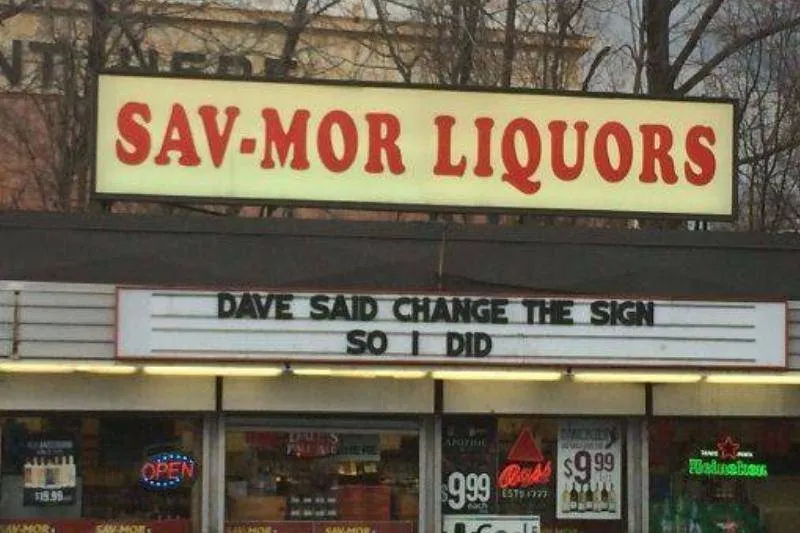 This person did change the sign. He didn't change it to anything meaningful, but he changed the sign.
We're pretty sure this wasn't what Dave had in mind.
Watch The Step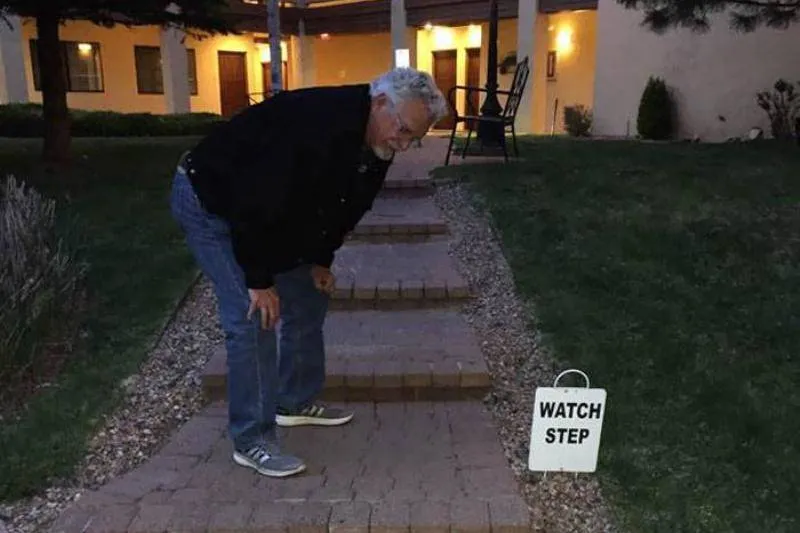 This small sign is warning people to watch their step while they're over this little graduated walkway.
This man took those instructions very literally. He is literally watching the step.
Wait Here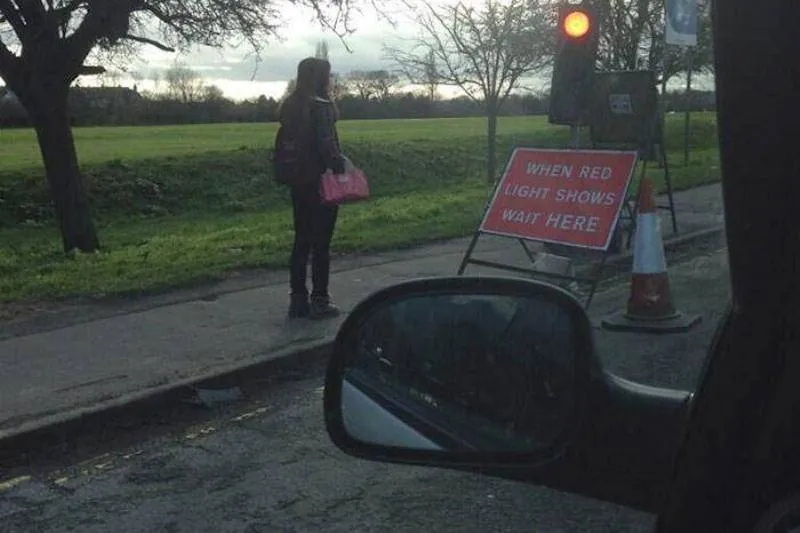 We're pretty sure that this sign only applies to people in cars. This woman is standing on a sidewalk. She doesn't need to wait for the light to change.
She's going to wait anyway, though.
Pictures From All Angles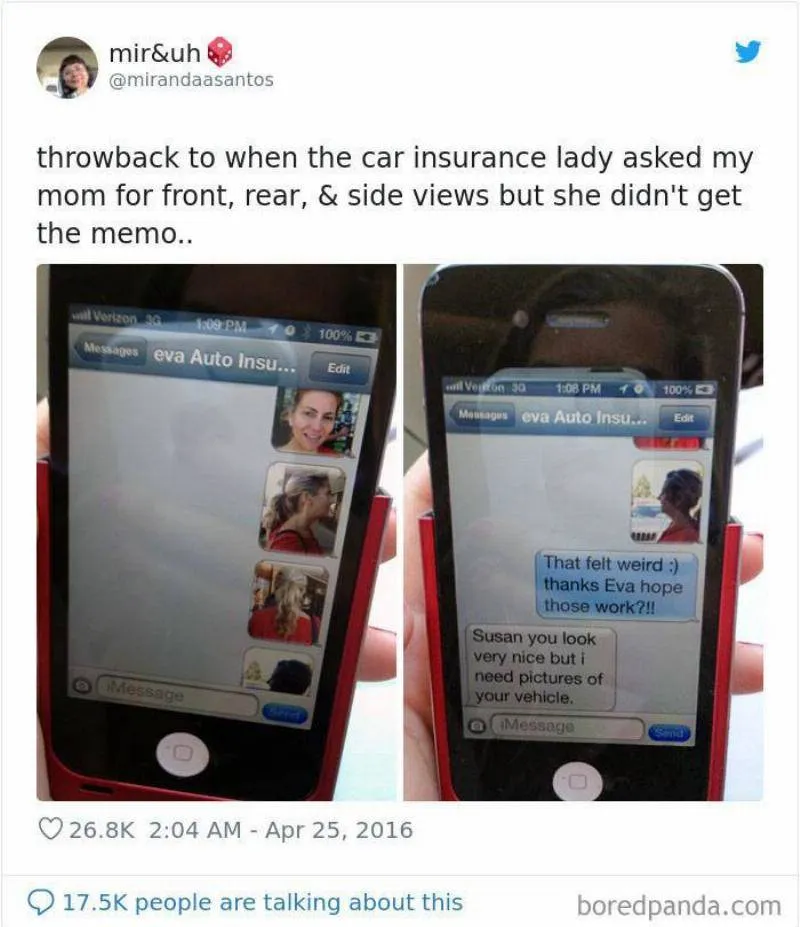 This woman got in a car accident and her insurance company asked for photos of the car from the front, rear, and side. They didn't say "of the car," though.
They figured she would know what they meant. She didn't.
"Put The Pillowcases On The Pillows"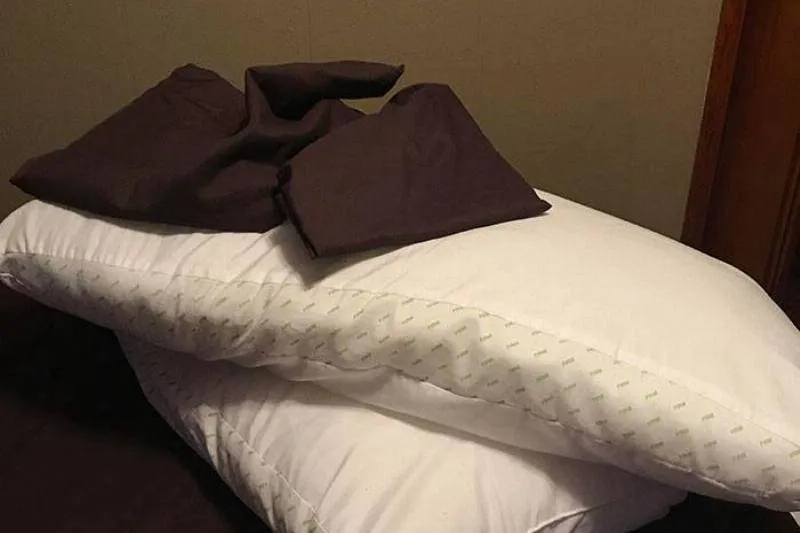 This man's wife told him to put pillowcases on the pillows. This is what he did. In his defense, they are on the pillows. The pillows just aren't in the pillowcases.
Maybe his wife should be more specific next time.
Half The Grapes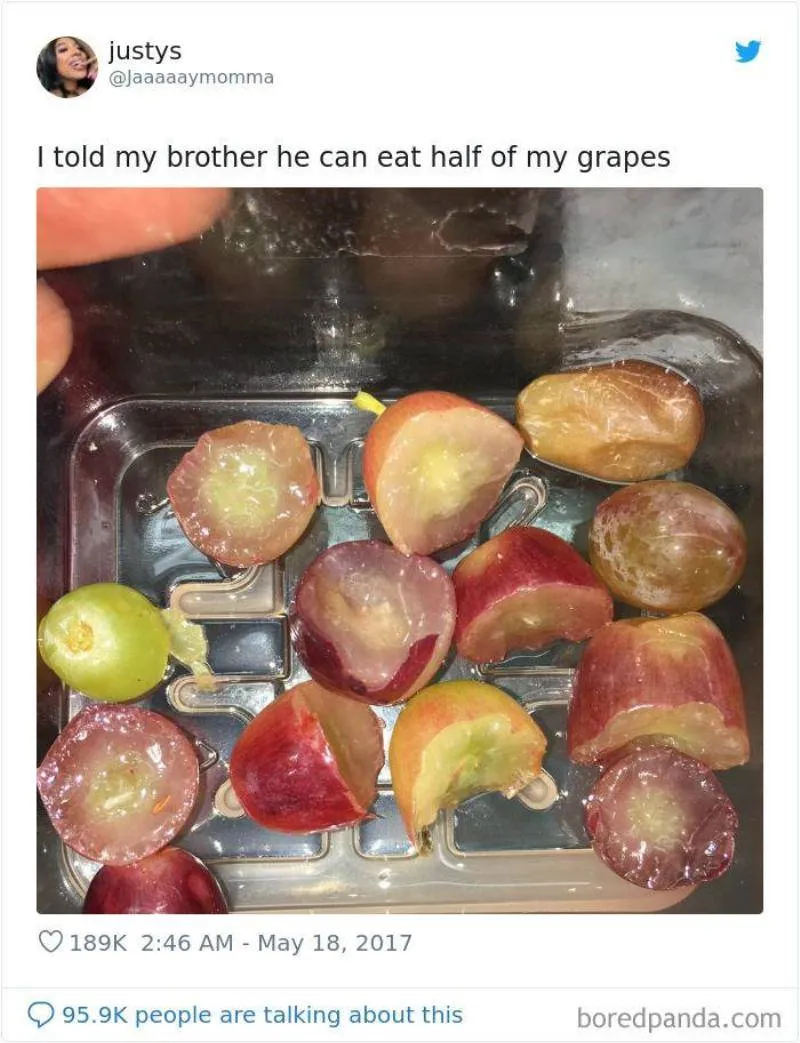 This girl told her brother that he could eat half of her grapes. This is what he thinks "half the grapes" means.
He's technically right, but only a monster would eat grapes like this.
Mid-Air Collision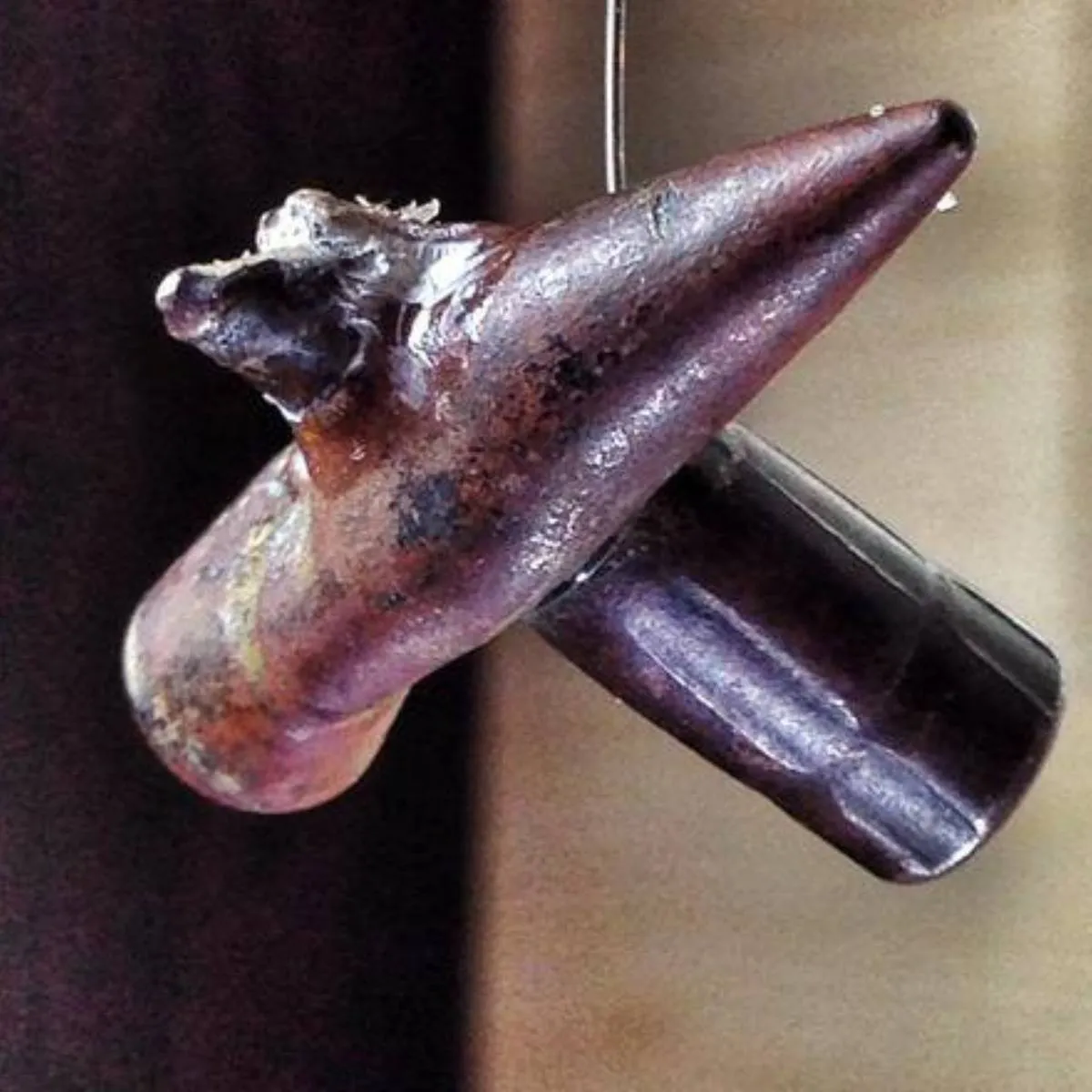 These two collided bullets from the Battle of Gallipoli, 1915-1916, show just how strong the impact of a bullet can be.
Just imagine how much force is needed to do that. This is an impressive feat of timing.
A Golden Retriever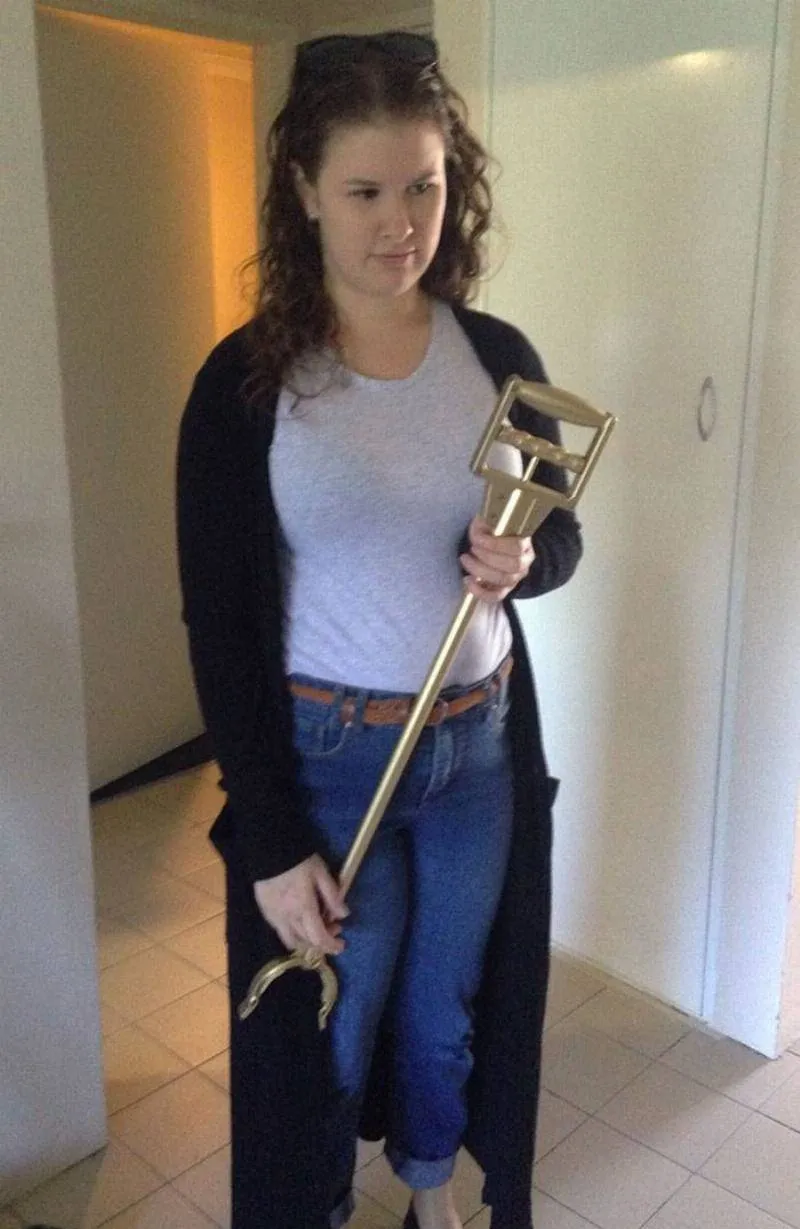 This girl's boyfriend told her that he got her a golden retriever for her birthday. She was expecting a puppy, but then he gave her this. That's just mean.
We hope she gets a puppy next year.
Frozen Fruit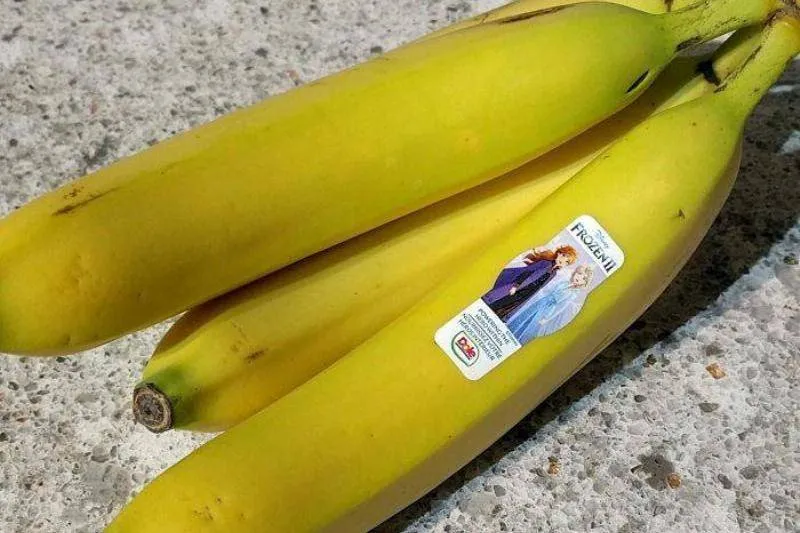 This man's wife sent him to the grocery store to get some frozen fruit. This is what he came home with.
That is fruit and it does say "Frozen" on it…
A 3DS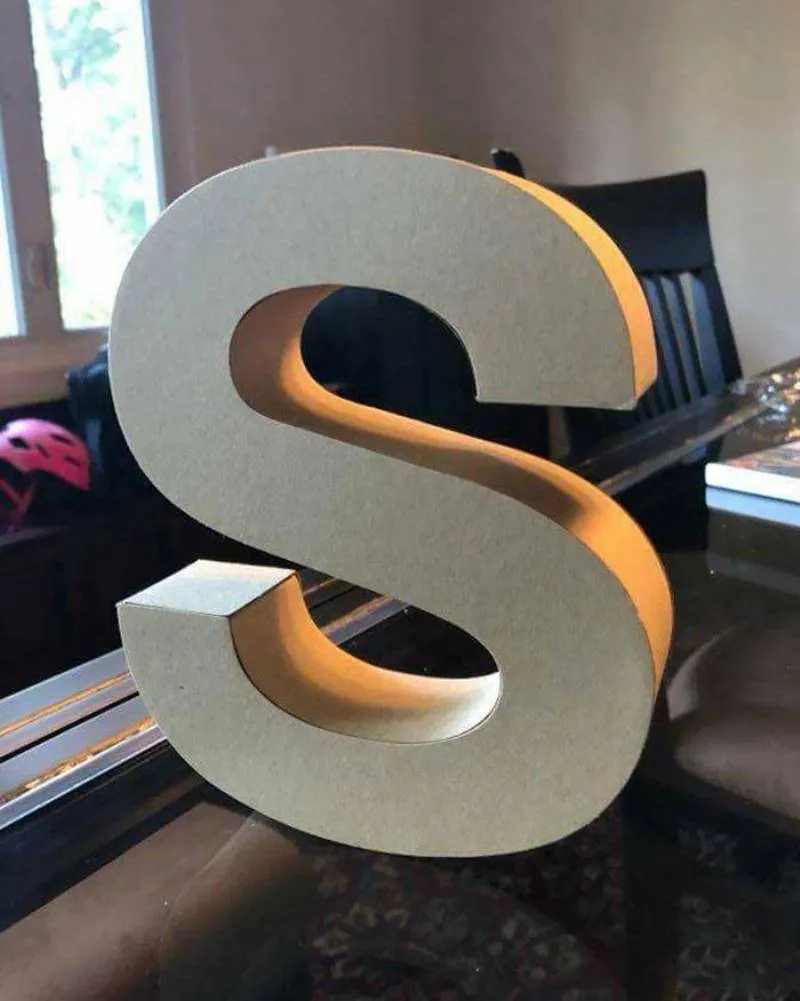 This kid wanted a Nintendo 3DS for Christmas. His parents heard his request and surprised him with this on December 25th. Technically, that is a 3D S.
He should have been more specific.
A Small Beer
This guy traveled to Germany and sat down at a classic German restaurant. He ordered two main courses and a "small beer."
This is what a small beer looks like in Germany, apparently.