Conspiracy Theories That Ended Up Being True
They say that the truth is stranger than fiction and that couldn't be any truer when it comes to this article. With thousands, if not millions of conspiracy theories about the government floating around, it just makes sense that a few of them end up ringing true.
Most conspiracy theories are baseless and chaotic, but in some rare cases, there are bombshells revealed to the public that give us some transparency into what our politicians are doing. I grabbed a bunch of the craziest, "I can't believe these are true" conspiracy theories that ended up changing our perception of government. You won't believe what the government did during Prohibition. Read on to learn more.
Heart Attack Guns Exist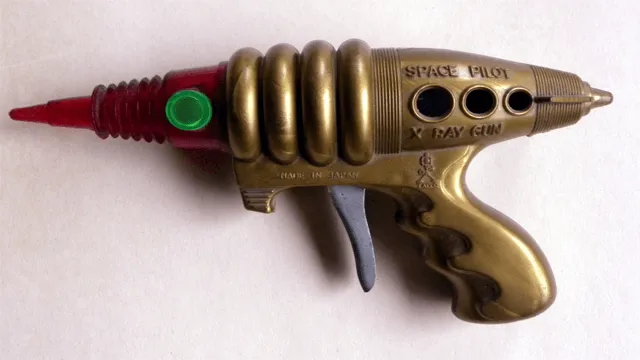 This is actually real. No, they weren't/ aren't called heart attack guns, but it was disclosed by the CIA in 1975.
It fires bullets made of ice dipped in shellfish toxin which almost immediately induces a heart attack. I just don't know why someone would want that over a real gun, but to each their own.
ATM's Use Facial Recognition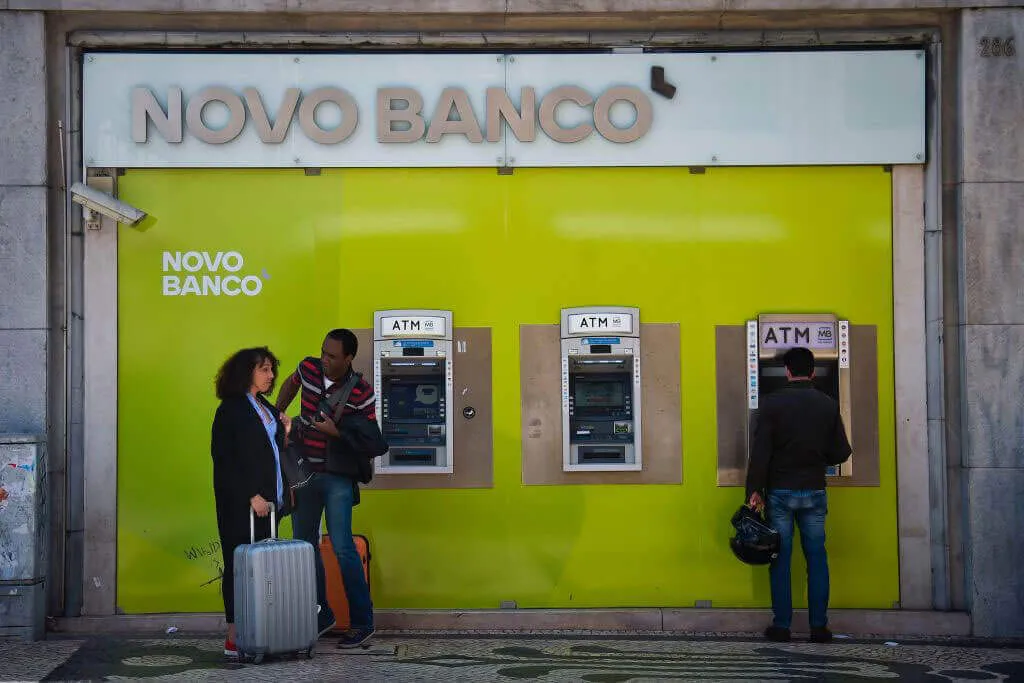 I mean, this isn't even that much of a bad conspiracy theory. For decades, people have been saying that ATMs have cameras that do facial recognition. Well, that's not true.
But, Diebold security firm did just come up with a selfie security system on ATMs that protect you from fraud.
Mockingbird Is A Branch Of The CIA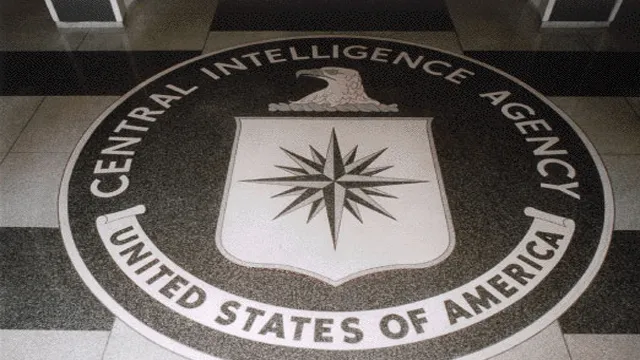 Mockingbird was an alleged large-scale program in the CIA that began in the 1950s. I say alleged very loosely.
It was a program that recruited journalists into a government propaganda network. The CIA supported front groups financially in order to manipulate the news media to disseminate the message they wanted to tell.
The CIA Tried To Develop Mind Control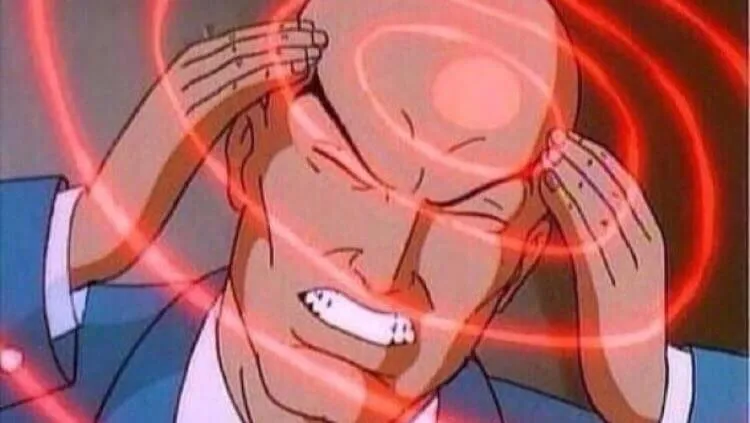 This sounds like something out of a weird fictional movie, but it's not. The program known as MK-ULTRA was carried out by the CIA and began dosing people with LSD and other hallucinogenic drugs without their knowledge.
Some people were even left permanently brain damaged because of the drugs. Scary.
There's Cancer In Your Vaccines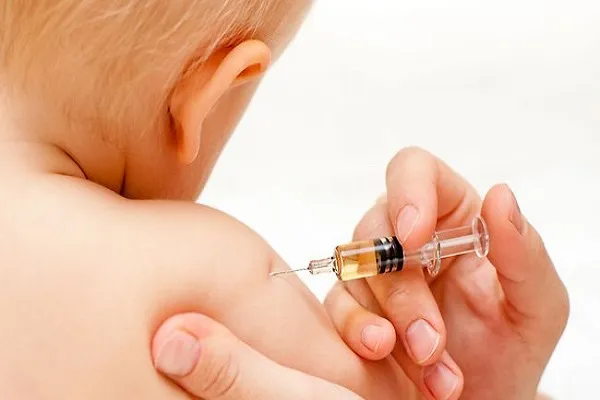 You know what would be a worst case scenario? If the government accidentally injected a cancer-inducing substance into 10 million people. No, that's not just a fantasy, that actually happened.
The CDC admitted that tens of millions of Americans received a contaminated polio vaccine infected with cancer-inducing SV40.
The World Series Was Rigged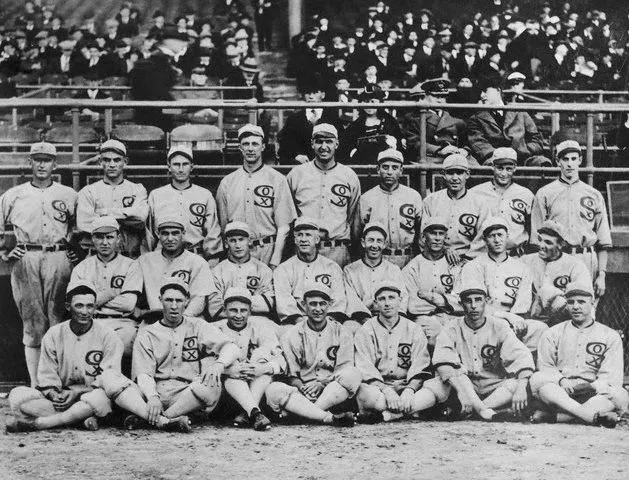 The idea that a big sports game might be rigged could seem crazy to some people. I mean, it's sports, come on. But the 1919 World Series was probably the most notable game-throwing of all time.
By the end of the madness, eight players from the Chicago White Sox ended up in court after intentionally losing the World Series in exchange for money from Arnold Rothstein.
The Dead Baby Project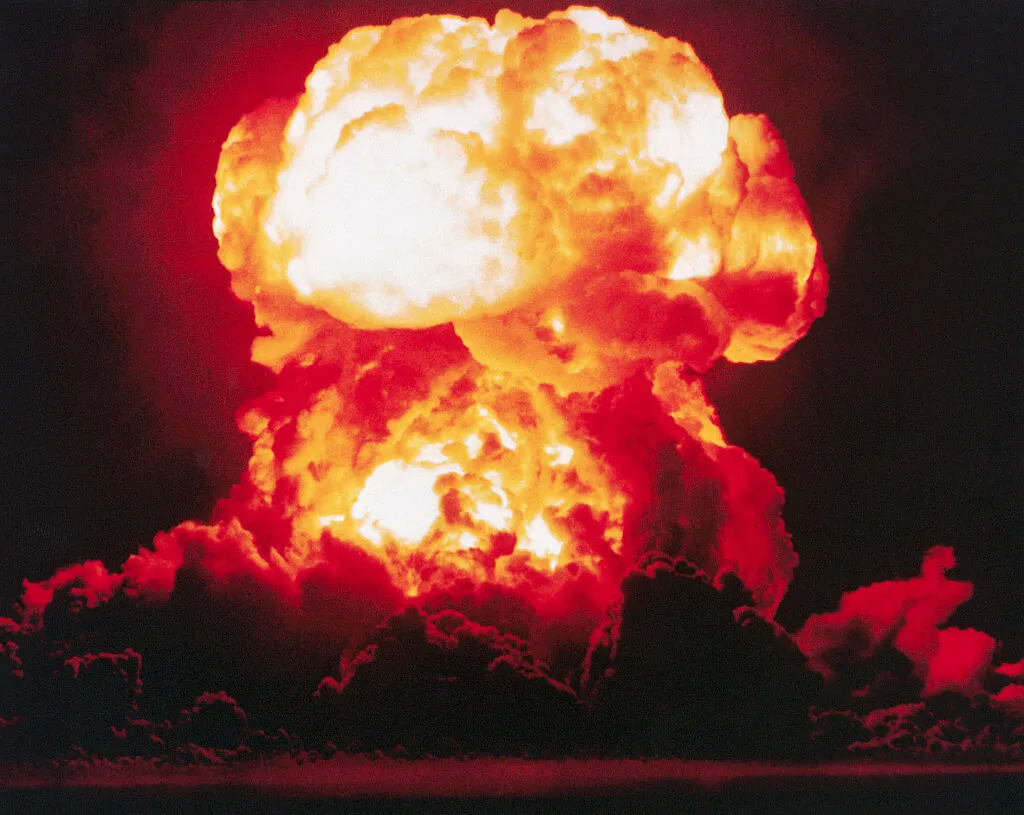 It's very easy to laugh at conspiracy theories, especially the crazy ones. But, what if those theories end up being true? It turns from funny to scary very quick.
The conspiracy was that the government was stealing babies and doing radioactive testing on them in the wake of Hiroshima and Nagasaki. That's only partially true. The government was testing already dead babies and taking samples of their limbs.
The NSA Is Spying On You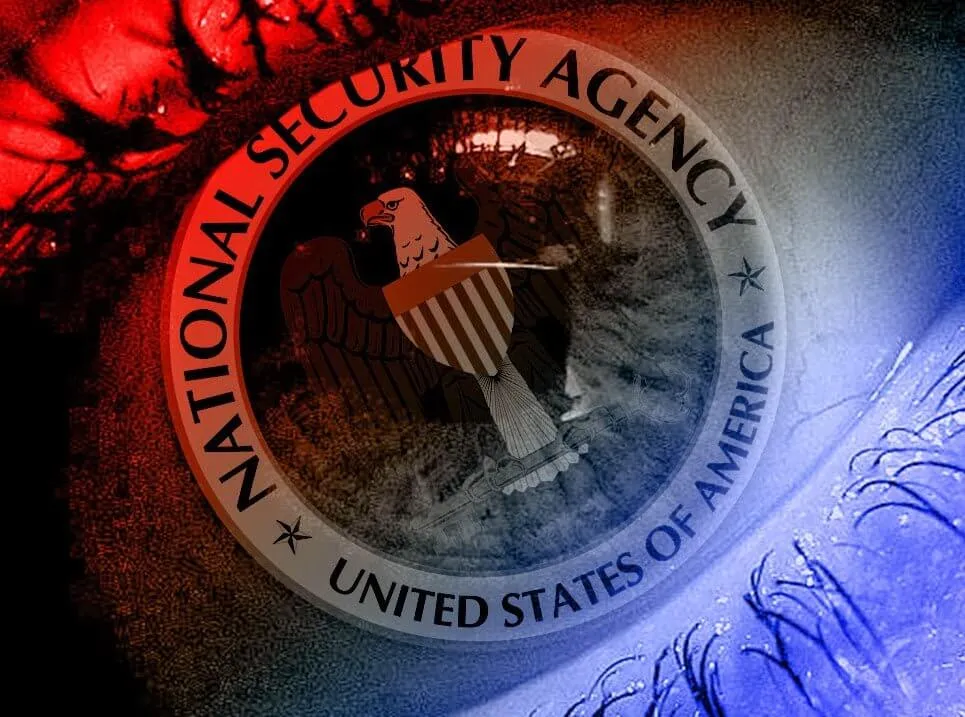 The original conspiracy was that the government was using its vast resources to track its citizens. While some people thought that was absurd, the truth is that it wasn't.
In 2016, government agencies sent almost 50,000 requests for user data to Facebook. Similar requests were made to Google and Apple. These companies won't even warn you that they're turning over your data.
Too Much Fluoride Is Bad For Your Teeth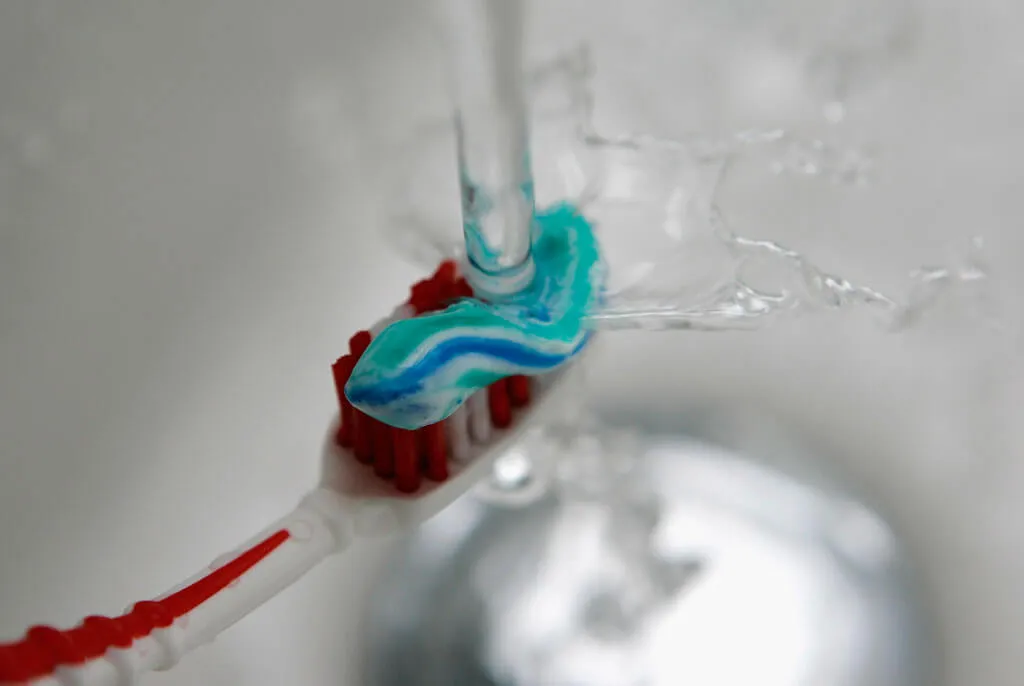 The government denied the fact that excess fluoride can actually bad for your teeth for years. The Department of Health and Human Services proposed a change to drinking water due to fluoride levels that cause streaking on children's teeth.
It always baffles me that the government is supposed to be looking out for us, yet in a lot of cases they don't.
The US Is Selling Weapons To Iran
If you were to tell some people that the US government was selling weapons to Iran in exchange for hostages, you would've been laughed at in the 1990s.
But, it's absolutely true. It's more commonly known as the Iran-Contra affair. It occurred during the second term of President Ronald Reagan. The exchange was to go through the Israeli government.
The Dalai Lama's Salary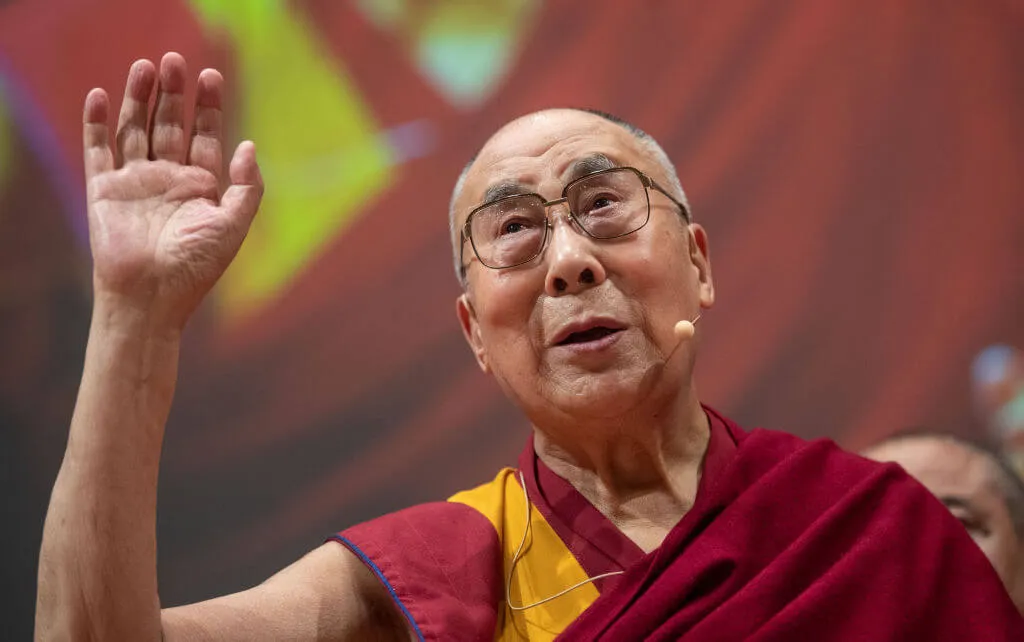 I guess it's pretty easy to see why the Dalai Lama is always smiling in his picture — he was making some serious bank from the US government.
According to some recently declassified documents, he was earning nearly $200,000 a year in connection with the CIA's funding of the Tibetan Resistance. He was supposed to disrupt and hamper China's infrastructure.
The FBI Poisoned Alchohol During Prohibition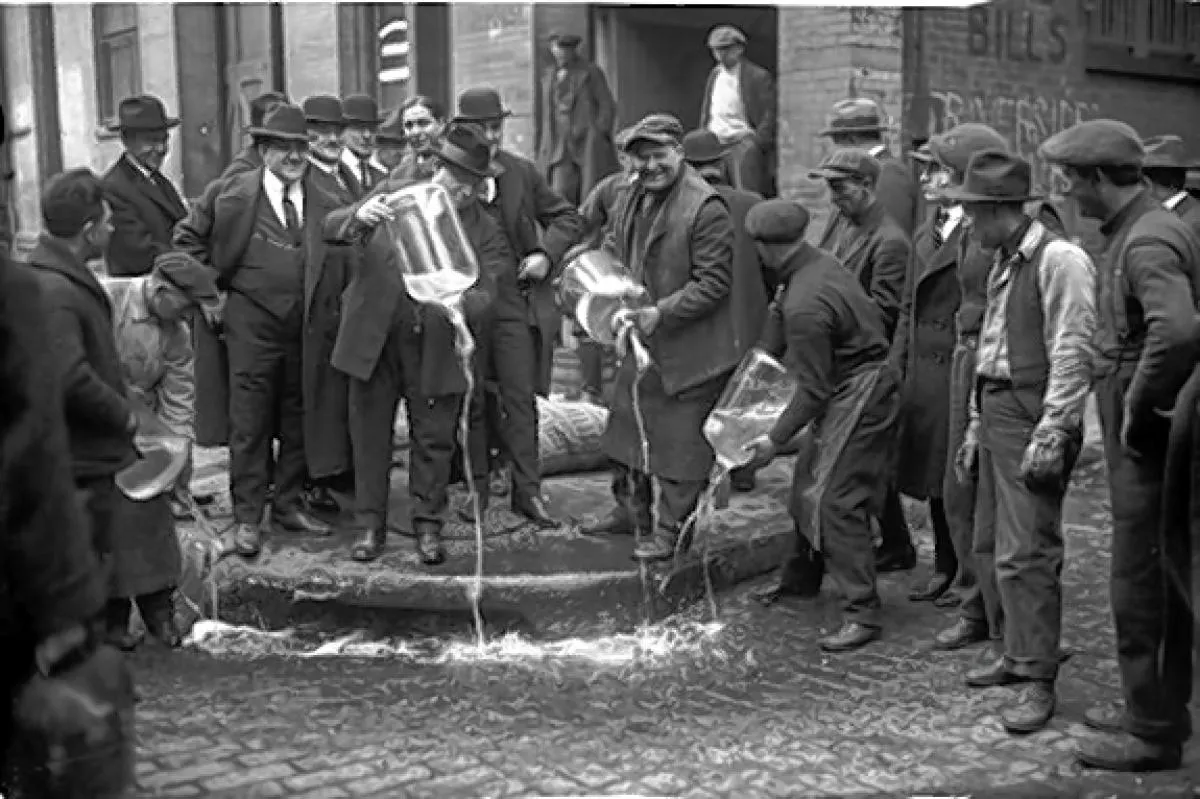 It seems crazy to think that the government would purposefully poison their own citizens, but it's happened. Between 1926-1933, the federal government pushed manufacturers to use poisons to discourage bootleggers from turning the alcohol into moonshine.
That didn't stop bootleggers, and it ended up killing nearly 10,000 people.
Canada Tried To Develop A Gaydar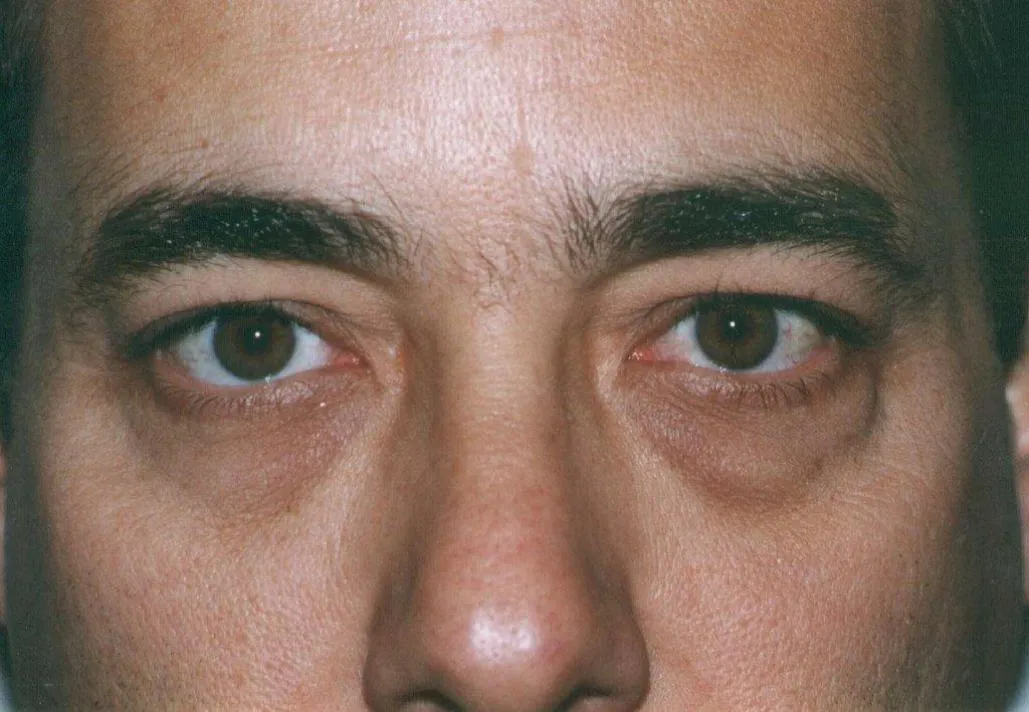 You've probably heard about the "gaydar" before. It's a made-up scale or radar that tells you whether someone is gay or not. Some have a good one, some don't.
In the 1960s, the Canadian government hired a university professor to develop a way to detect homosexuality in federal employees. the machine measured pupil dilation in response to same-sex imagery. They fired 400 men from civil service, the military, and the Mounties.
Wrestling Is Fake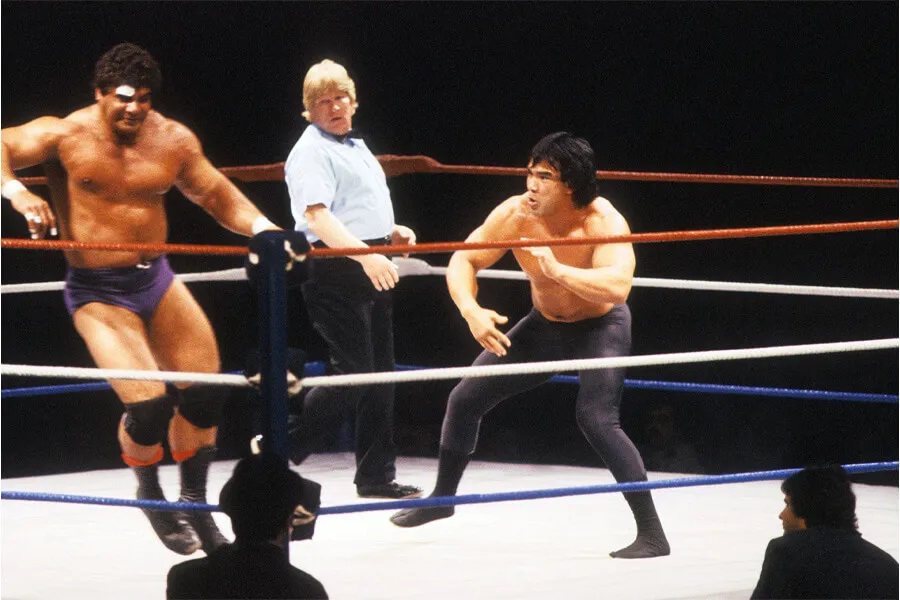 I know this is going to hurt some people when they find out that, yes, wrestling is fake. I know. I had to face the truth years ago and it still hurts me to this day.
One fan was releasing the winners of wrestling matches ahead of time and he didn't get it wrong once. Yes, the matches are rigged.
The CIA Operates "Black Sites"
The "wacky" conspiracy theory that the US has locations around the world called "black sites" that are used to detain unlawful enemy combatants were true.
President George W. Bush acknowledged that these sites existed and were secret prisons controlled by the CIA. Most of them were shut down and all of the prisoners were taken to Guantanamo Bay.
John Lennon Was Under Government Surveillance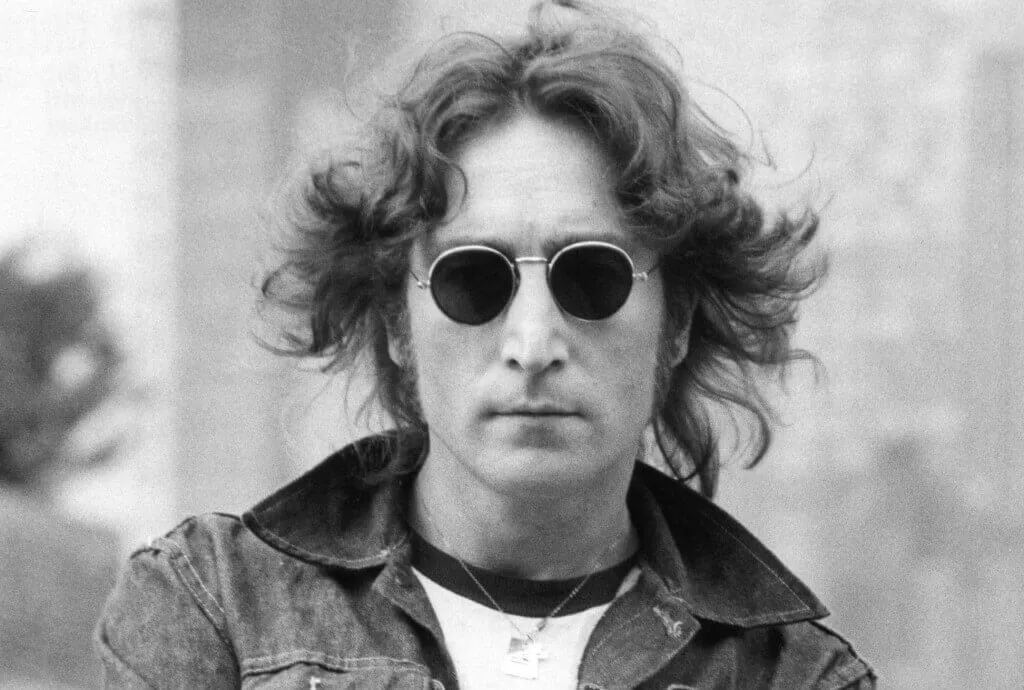 The celebrity conspiracy theories are always interesting and usually false. But, in this case, there's some truth to the idea that the FBI was spying on John Lennon.
The fact that Lennon and the Beatles were singing many anti-war songs didn't sit well with the Nixon administration. In 1971, the FBI put Lennon under surveillance and even tried to get him deported.
Watergate Was Put On By Nixon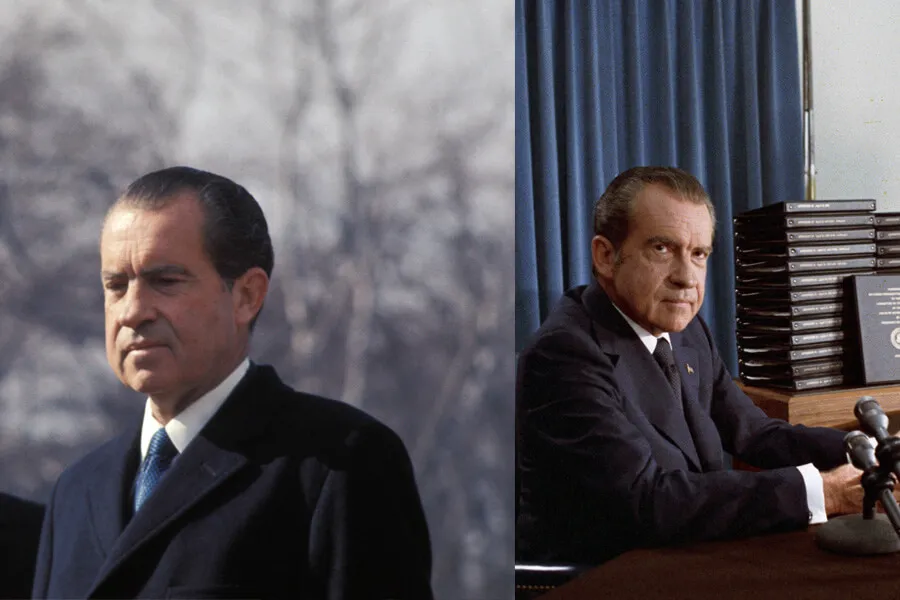 By now, if you don't know that Nixon was behind Watergate, you should probably come out from under your rock. It was, at one time, a conspiracy theory.
It took a while, but leaks began to happen and the press got ahold of the right people. Nixon would end up resigning because of it.
Fake Battle, Real War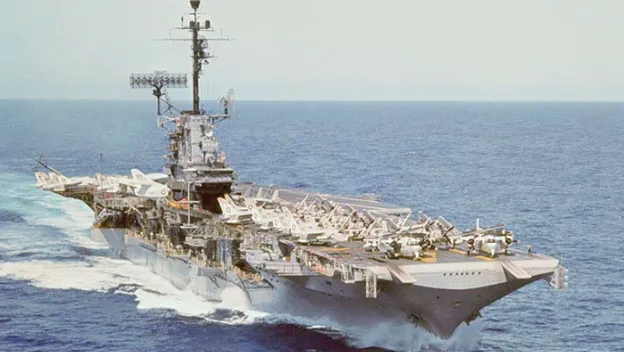 The conspiracy was that the battle in the Gulf of Tonkin was faked so that the US would have grounds to go to Vietnam.
The facts surrounding the North Vietnamese attack on the US naval ship Maddox were unclear. It turns out that the Maddox was helping provide support to the South Vietnamese and the North was responding in kind.
Big Tobacco Knew Cigarettes Caused Cancer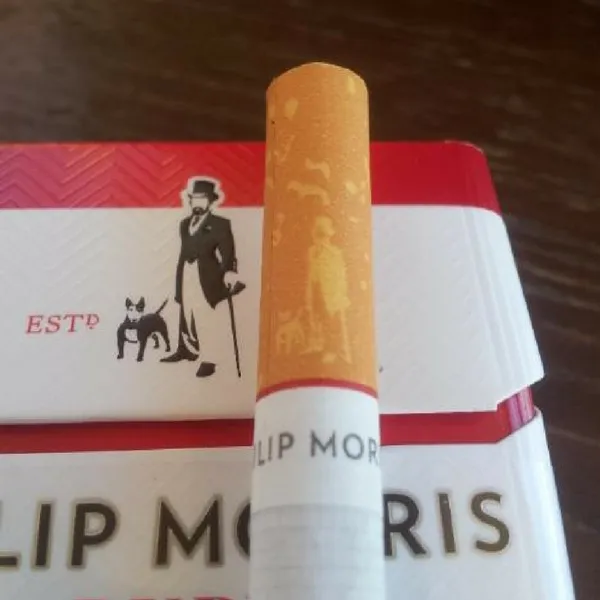 I mean, this shouldn't come as a surprise to anyone. For decades, starting in the 1950s, there were indisputable links between smoking and lung cancer.
It wasn't until the 1990s that Philip Morris, Americas largest cigarette maker, admitted that it could cause cancer. They only showed up to the party 40 years too late.
The Illuminati And The U.S. Government Are Linked
You've probably heard about the Illuminati. It's a secret society that rules the world and the American government is in cahoots with them.
Well, the link actually does exist. And by the link, I mean an actual hyperlink that does have a connection. If you spell illuminati backwards (Itanimulli) into the browser, it'll take you to the NSA website.
The First Lady Acted As President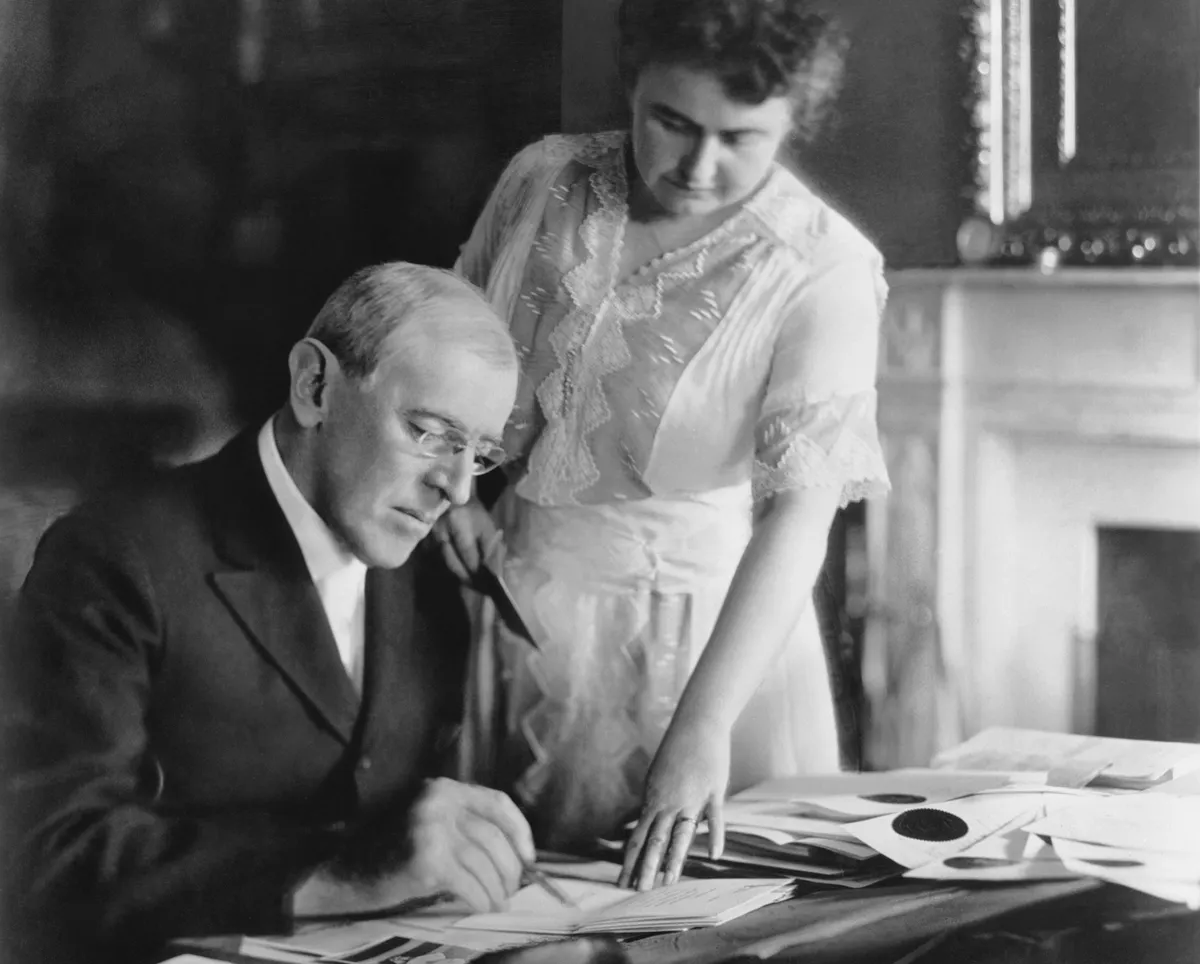 In the 1910s, President Woodrow Wilson ran the White House. Because citizens knew about Wilson's ailing health, they theorized that Edith Wilson, the First Lady, was making decisions on his behalf. This turned out to be partially true.
In 1919, President Wilson suffered from a stroke. Edith prevented news of this from getting to the public, and she made his decisions as the de facto president.
NFL Football Causes Brain Damage
For decades, sports fans believed that playing football risked brain damage even though the NFL denied these claims. In 2002, forensic pathologist Bennet Omalu determined that Mike Webster's death resulted from brain damage. The NFL strongly dismissed these claims.
It took seven years for the NFL to admit that Dr. Omalu was right. The pathologist earned the American Medical Association's highest honor for his research.
The US Government Investigates UFOs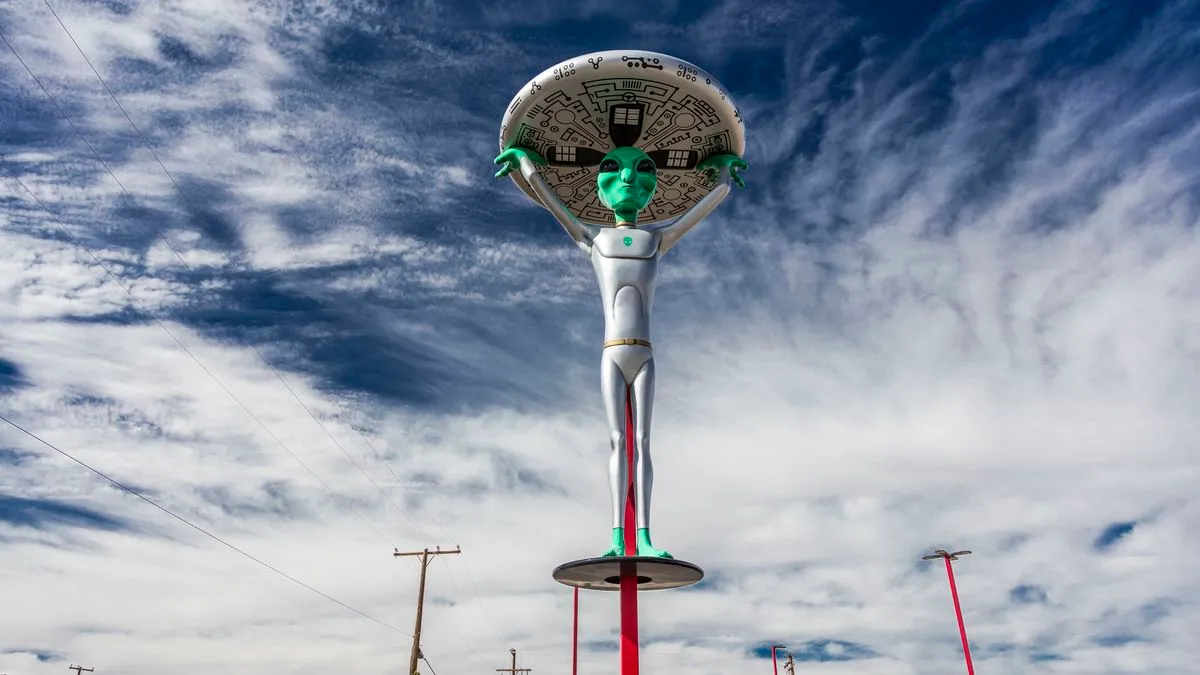 Alien-believers have long asserted that the US government secretly researches UFOs. This is partially true. From 2008 to 2001, the government poured $22 million into the Advanced Aerospace Threat Identification Program. The details about the organization were kept a secret, but it was eventually shut down due to lack of evidence.
It's important to note that UFO stands for "unidentified flying object," which doesn't necessarily mean aliens. Still, the government does investigate them.
Black Men Died Of Treatable Syphilis For Science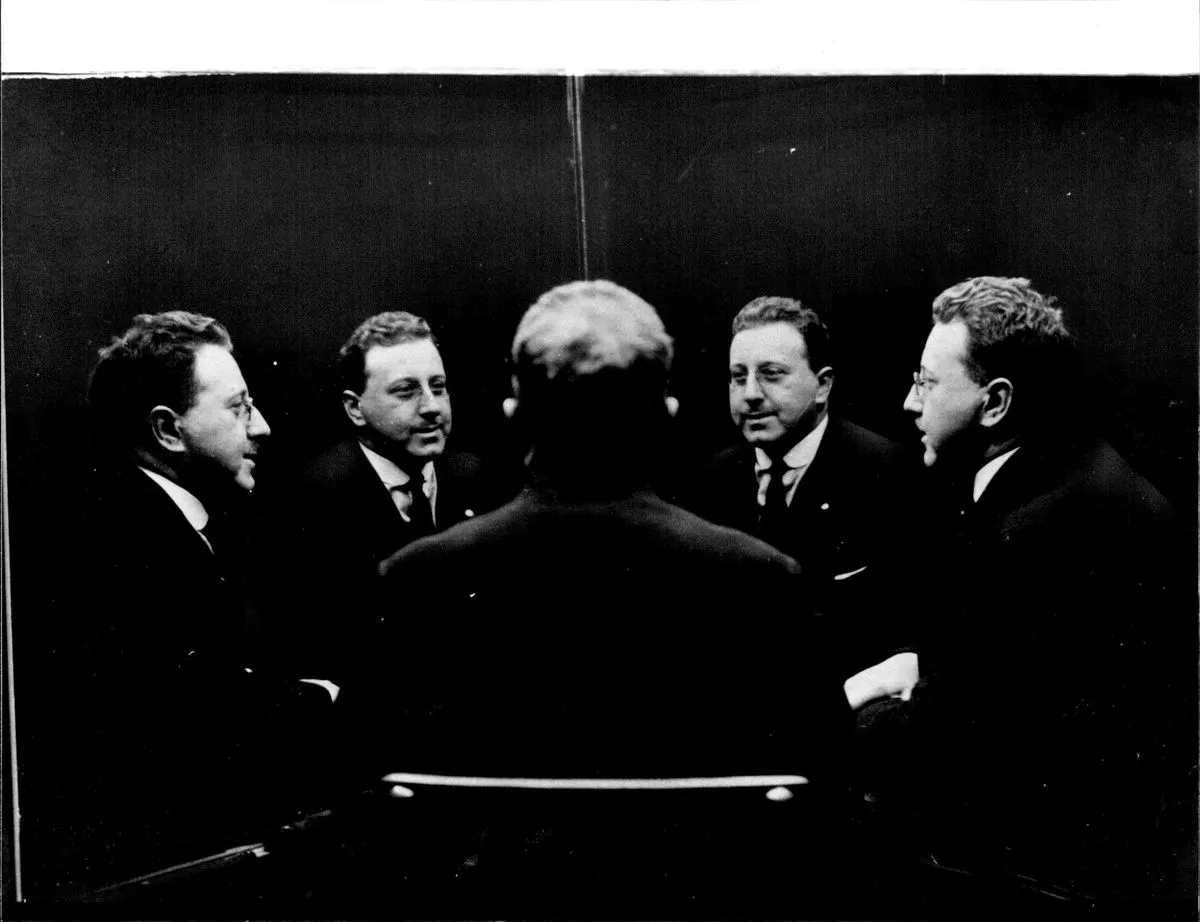 Human experimentation has often been speculated about, but due to the secrecy of the projects, most experiments weren't released until decades later. In 1932, scientists recruited 600 impoverished black men from Alabama. They were told that they were being treated for syphilis, but they were misled.
In reality, the researchers were testing to see if penicillin treated syphilis. As a result, victims went untreated for over 40 years, and 28 died from the unsuccessful "treatment."
The World's Most Powerful Men Meet Every Year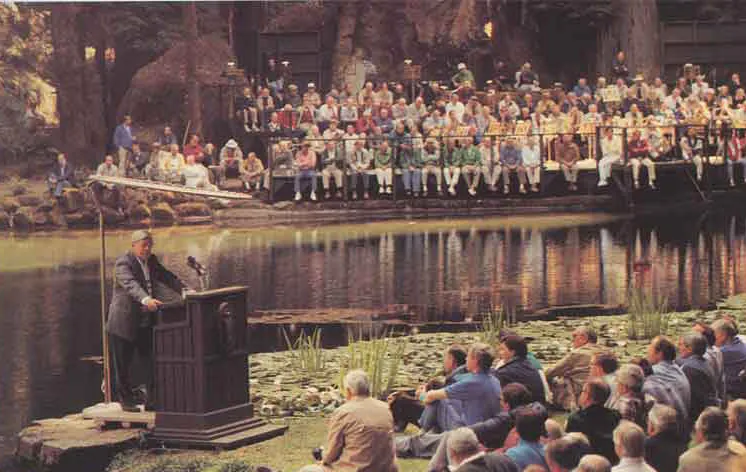 For a long time, conspiracy theorists believed that the world's richest and most influential men met every year for a vacation full of debauchery. This is partially true. Every July, men meet in Bohemian Grove, California, to engage in drinking, secret discussions, and misbehaving.
The getaway is incredibly private and secretive, although alleged video footage of Bohemian Grove shows the men performing strange rituals.
The US Employed Nazi Scientists
There has long been speculation about the US Government's involvement with Nazi Germany. While the two countries were enemies in World War II, the US employed Nazis' scientists after the war ended. Some of these scientists have been accused of unethical practices, such as MKUltra which manipulate people's brain functions.
In 1945, the US recruited 1,600 Nazi scientists following Germany's defeat. The New York Times exposed the program, called Operation Paperclip, in 1946.
The US Considered Using Pheromones As A Weapon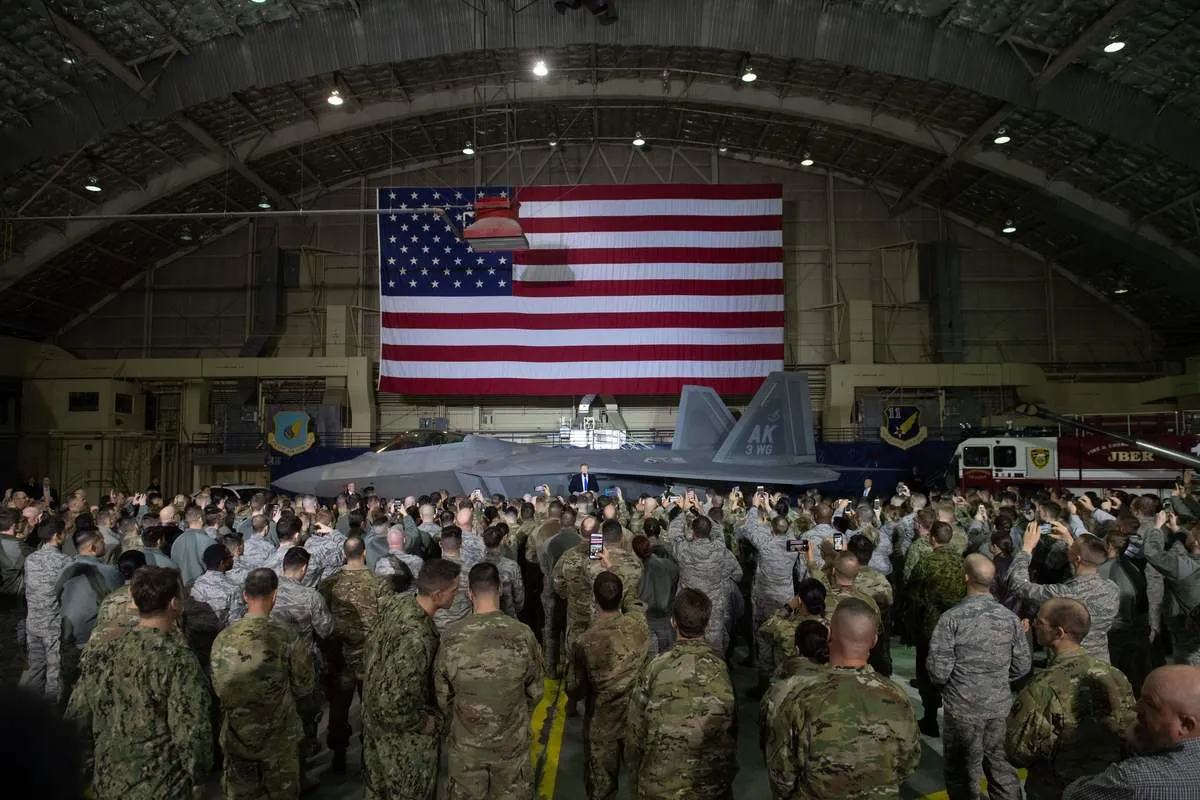 Years ago, people used to laugh at conspiracy theorists who believed that the US would eventually weaponize pheromones. While the Army never implemented this idea, they did pitch it. Their official name for the weapon was called the "Gay Bomb." We promise we're not making this up.
In theory, the Gay Bomb would release pheromones that would cause the enemy army to kiss instead of fight. Again, this was never pursued or funded.
The US Paid For Patriotic Sports Performances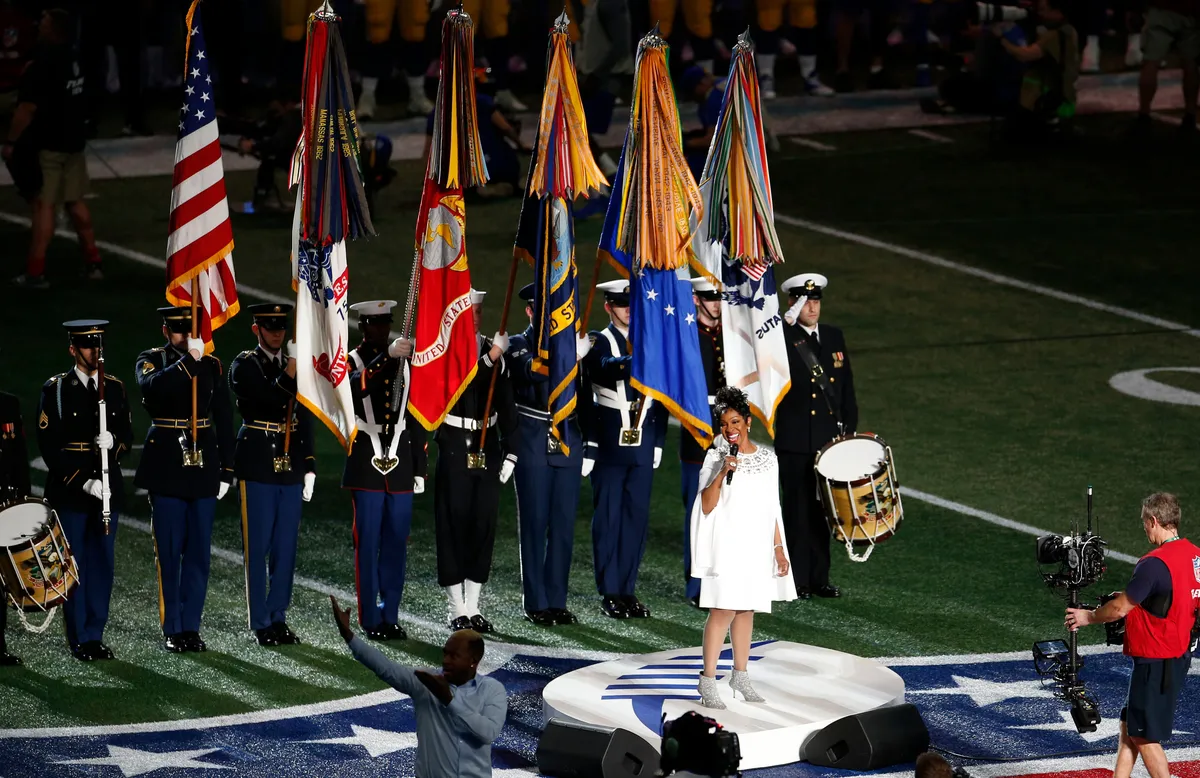 Why do sports events always include the National Anthem? Some conspiracy theorists believed that the government pushed it, and they were right. In 2015, two Senators revealed that the Department of Defense paid millions of dollars to have sports organizations display grand shows of American pride.
The Department of Defense sent money to the NFL, NBA, NHL, MLB, several universities, and athletic departments to make American pride the sports-lovers' routines. In 2016, the NFL reimbursed $720,000 to taxpayers in "paid patriotism" money.
The US Government Can Control The Weather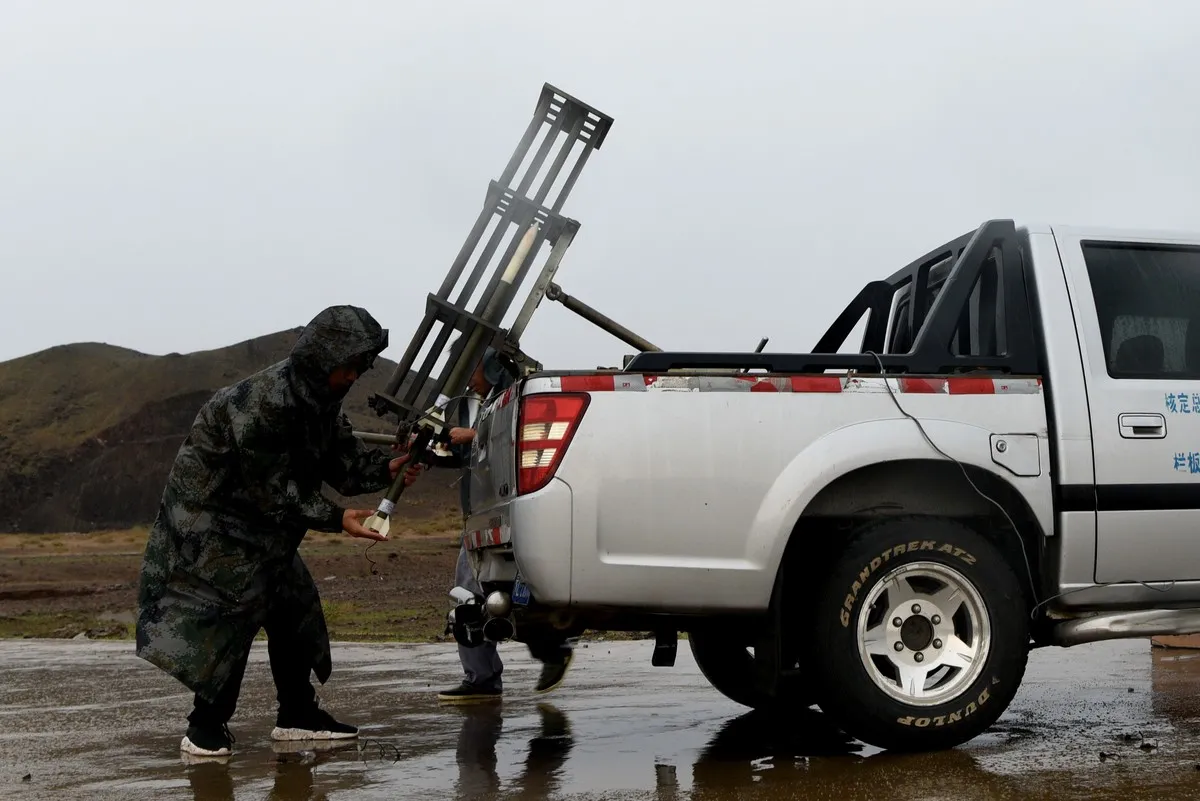 Controlling the weather seems like an outlandish conspiracy theory. But technology has advanced to where government instruments can influence precipitation. During the Vietnam War, the US Government employed Operation Popeye to extend the monsoon season over their enemies.
The Army sent vehicles to employ cloud seeding--the process of releasing water vapor into the air so it can condense into rain--over North Vietnam. It remained a secret until 1971.
The US Government Planned To Blame Cuba For A Staged Attack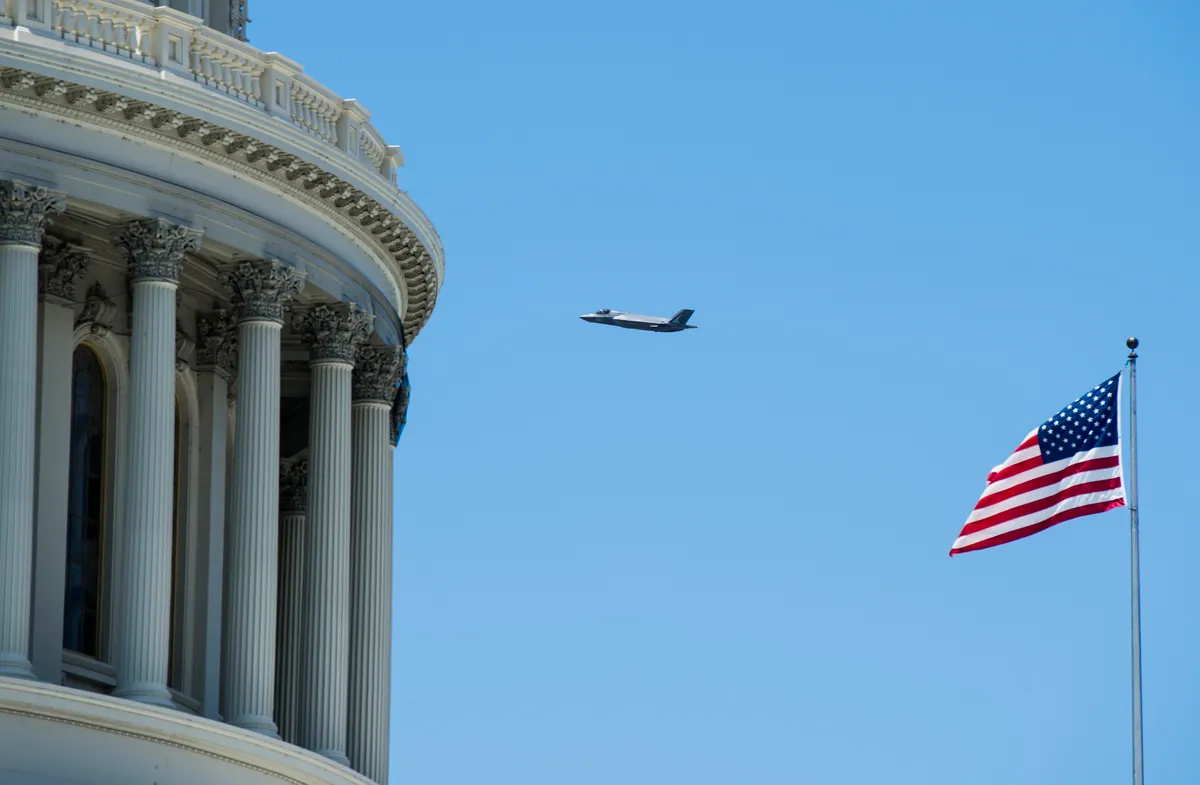 Plenty of conspiracy theorists have claimed that the US Government staged terrorist attacks and blamed another country. This almost happened in the early 1960s.
The Pentagon approved a plan called Operation Northwoods, which would kill innocent Americans and then blame Cuba, encouraging citizens to support war. Fortunately, President John F. Kennedy stopped this plan before it was implemented.
Nayirah's Testimony Was Made Up
In 1990, a 15-year-old girl named Nayirah gave her testimony about the treatment of Kuwaitis by the invading Iraqis. Her speech was highly televised and came right before the Gulf War, so many theorized that her testimony was faked. They were right.
Nayirah was actually the daughter of the Kuwaiti ambassador to the US. Her speech was part of a public relations campaign called Citizens for a free Kuwait, and her story never happened.
"Hitler's Skull" Wasn't Actually His
For decades, people believed that Hitler took his own life after World War II. The Russian government allegedly held Hitler's skull as proof. Conspiracy theorists argued that it wasn't actually Hitler's skull. To disprove them, scientists tested the skull in 2009.
Ironically, the scientists found out that the conspiracy theorists were right. The skull actually belonged to a young woman, not Adolph Hitler.
The US Faked A Vaccination Program To Target Osama Bin Laden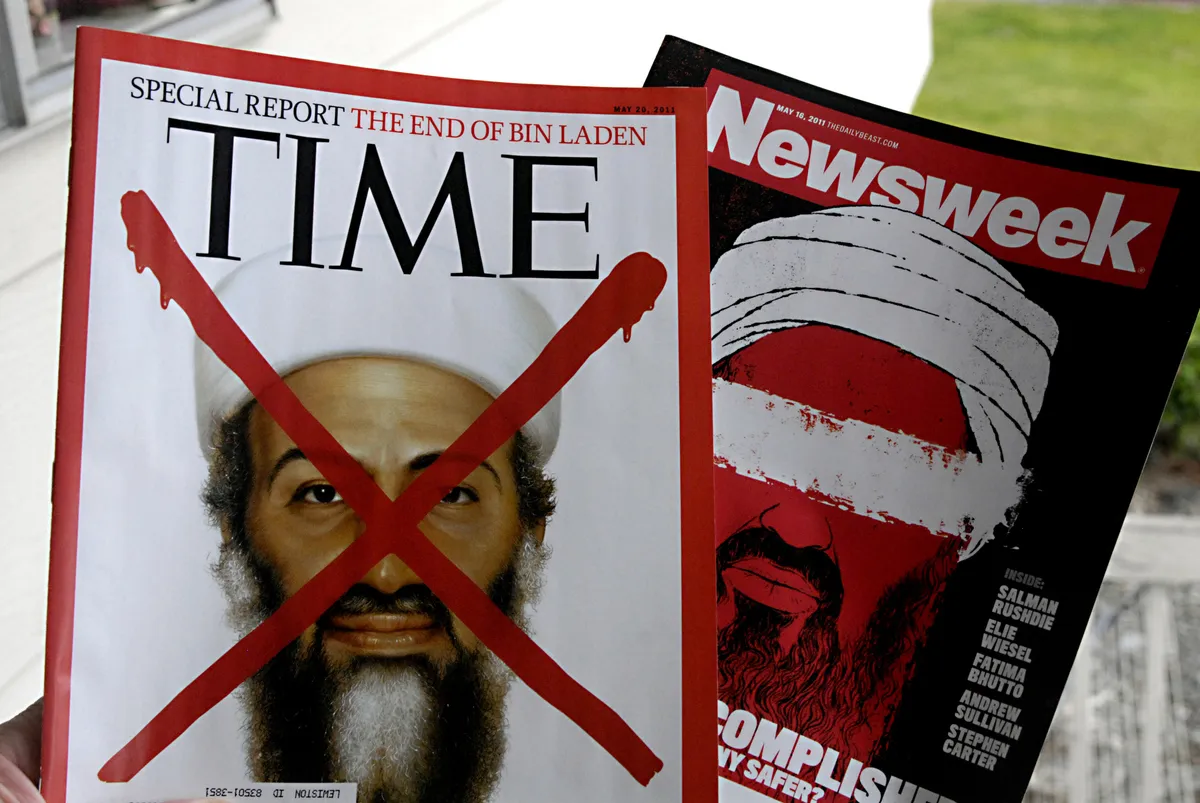 Anti-vaxxers have long claimed that vaccination programs are not what they claim to be. Although there is no evidence that this happens on US soil, this did happen overseas.
In the early 2000s, the CIA had Osama bin Laden's DNA, thanks to his sister who lived in Boston. They sent Dr. Shakil Afridi to Abbottabad, Pakistan, to administer a fake hepatitis B vaccine in order to locate bin Laden. This lead to his successful capture in 2011.
Something Else Crashed Into Roswell, New Mexico
You've probably heard about the Roswell, New Mexico UFO theory. In 1947, the US Air Force announced that a weather balloon crashed into the area. Those who claimed it was a cover-up were right. However, the "mysterious object" wasn't a UFO.
According to The New York Times, a balloon from Project Mogul crashed into New Mexico, which was used to spy on Soviet nuclear weapons.
The Government Can Detect Your Money From Afar
The character Lone Gunman from The X-Files claimed that there's a magnetic strip in dollar bills that's used to identify how much money you're carrying. While Snopes debunked the theory, Lone Gunman turned out to be right.
In 2012, researchers from the University of Washington tested whether they could detect money amount through magnetic fields. They could detect dollar bills from a distance, even if it was blocked by cardboard or cloth.
Biochipped People Can Be Tracked By Satellites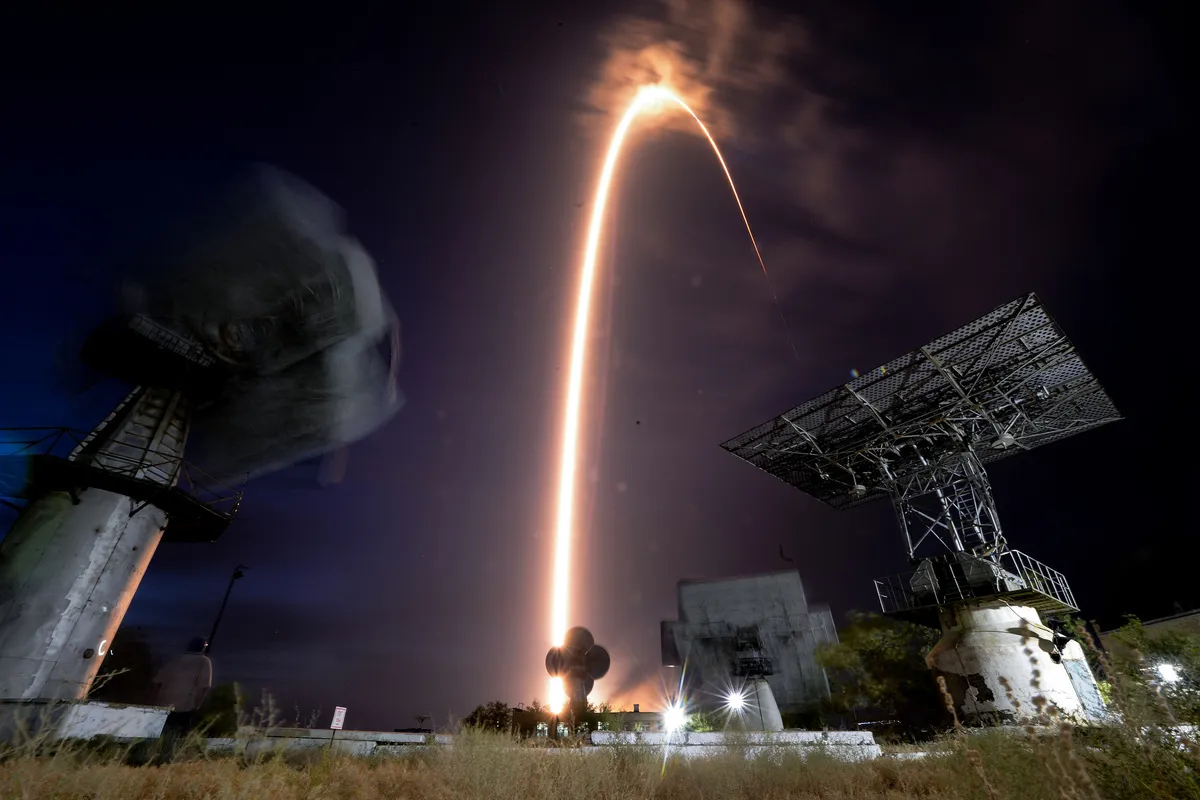 In the 1990s, conspiracy theorists asserted that biochips, implanted beneath the skin, emit waves that allow the government to track a person's position. Years later, their theory turned out to be partially correct.
In 1998, researchers at Reading University discovered that a biochip "emits a unique identifying signal that a computer can recognise to operate various electronic devices, such as room lights, door locks or lifts."
The Government Collects Data From The Media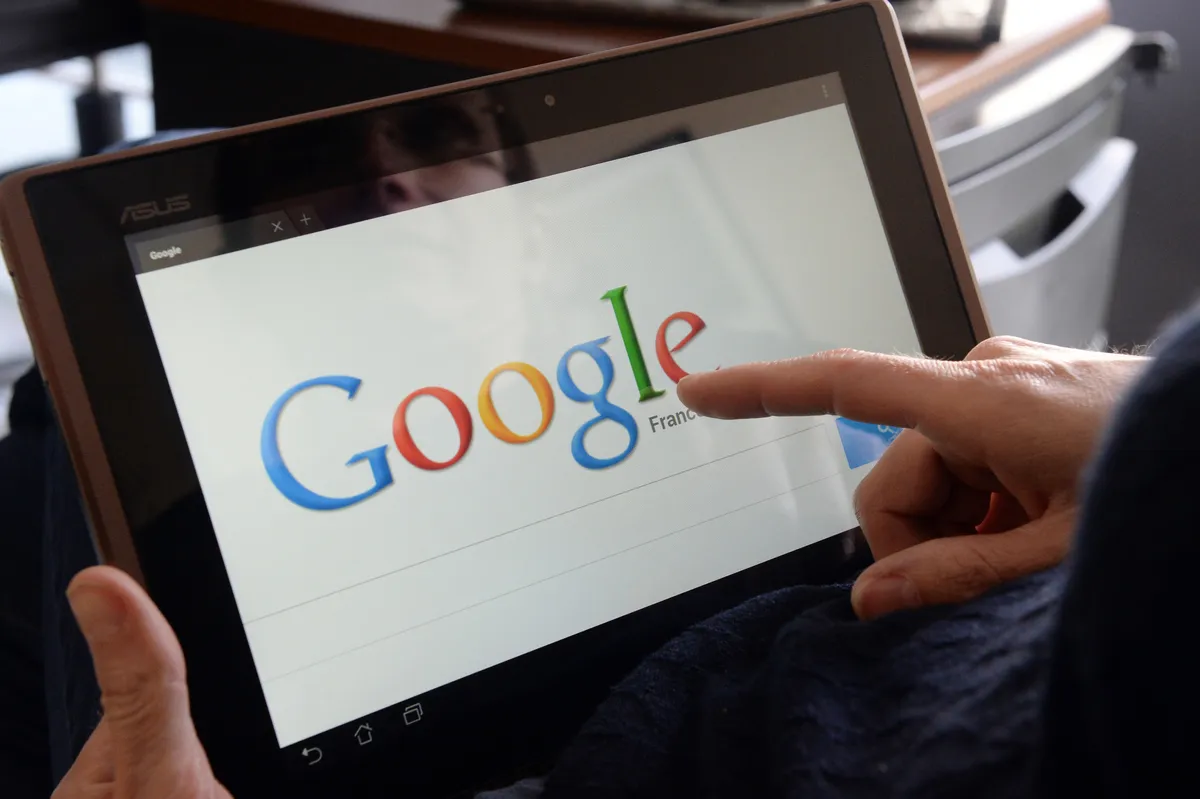 Since news and media began, people theorized that the government had a hand in what appeared on the page. This is only partially true in the US. In 2018, the Department of Homeland Security sought contractors to create a database of information from bloggers, influencers, journalists, editors, and bloggers.
The database would also analyze the content being posted so that they could track all media's data quickly and efficiently. It isn't quite the same as controlling the media, but it's close.
E.T. Is Buried In New Mexico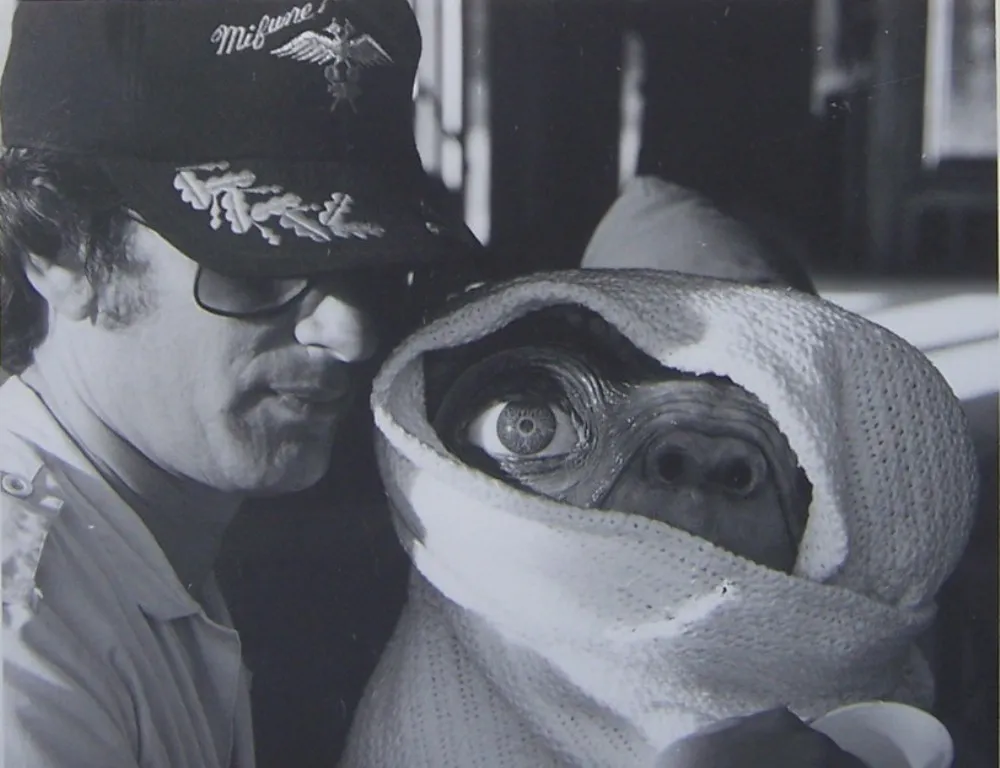 Since the 1947 Roswell incident, New Mexico has had no shortage of alien conspiracy theories. Many believe that aliens are buried in the state, which is true only if you expand your definition of "alien."
In 1982, Atari created an E.T.: The Extra Terrestrial video game. It sold so few cartridges that the staff buried unsold games in a desert landfill.
Football Player Drug Usage Was Overlooked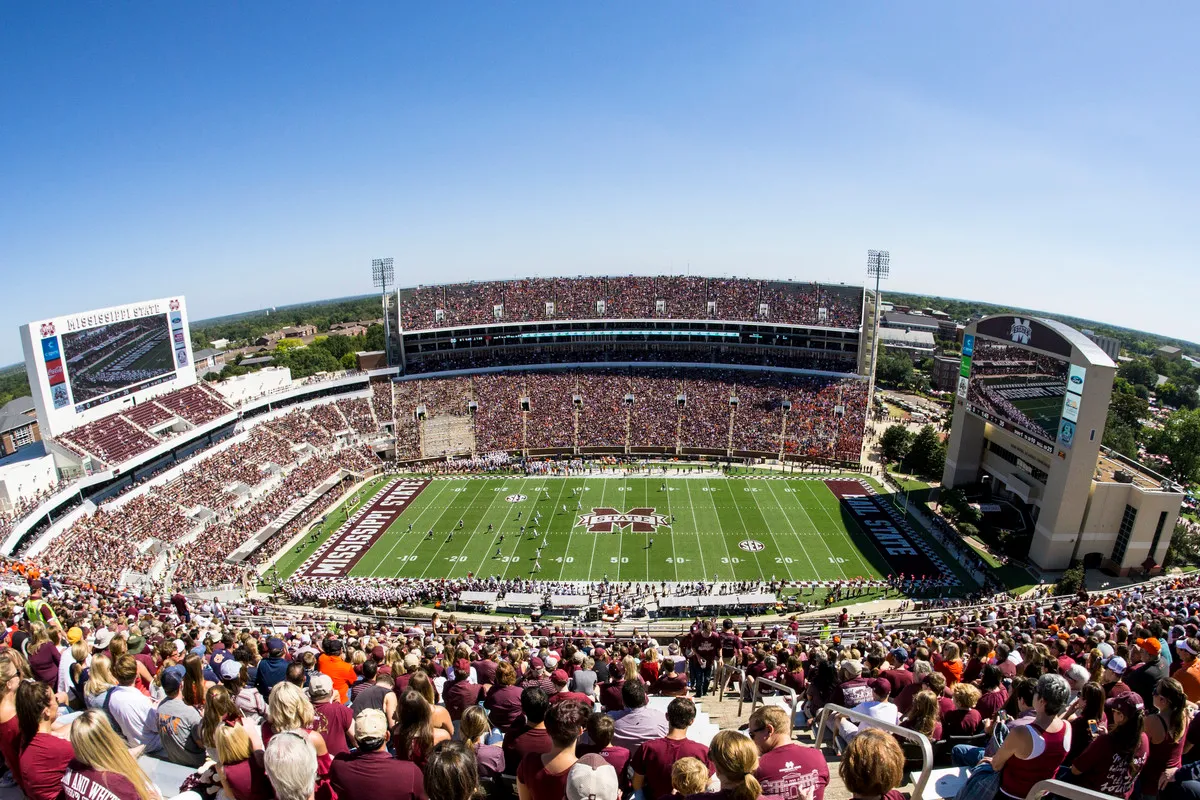 University sports players undergo several drug tests during season. But that hasn't stopped conspiracy theorists from believing that programs overlook players' test results. This happened before the 2010 BCS title, when Auburn University football players were tested for "spice," or synthetic marijuana.
Auburn claimed that they didn't have testing materials available at the time. However, ESPN found out that one player failed seven consecutive tests for spice, and no action was taken.
The 1972 Olympics Was Rigged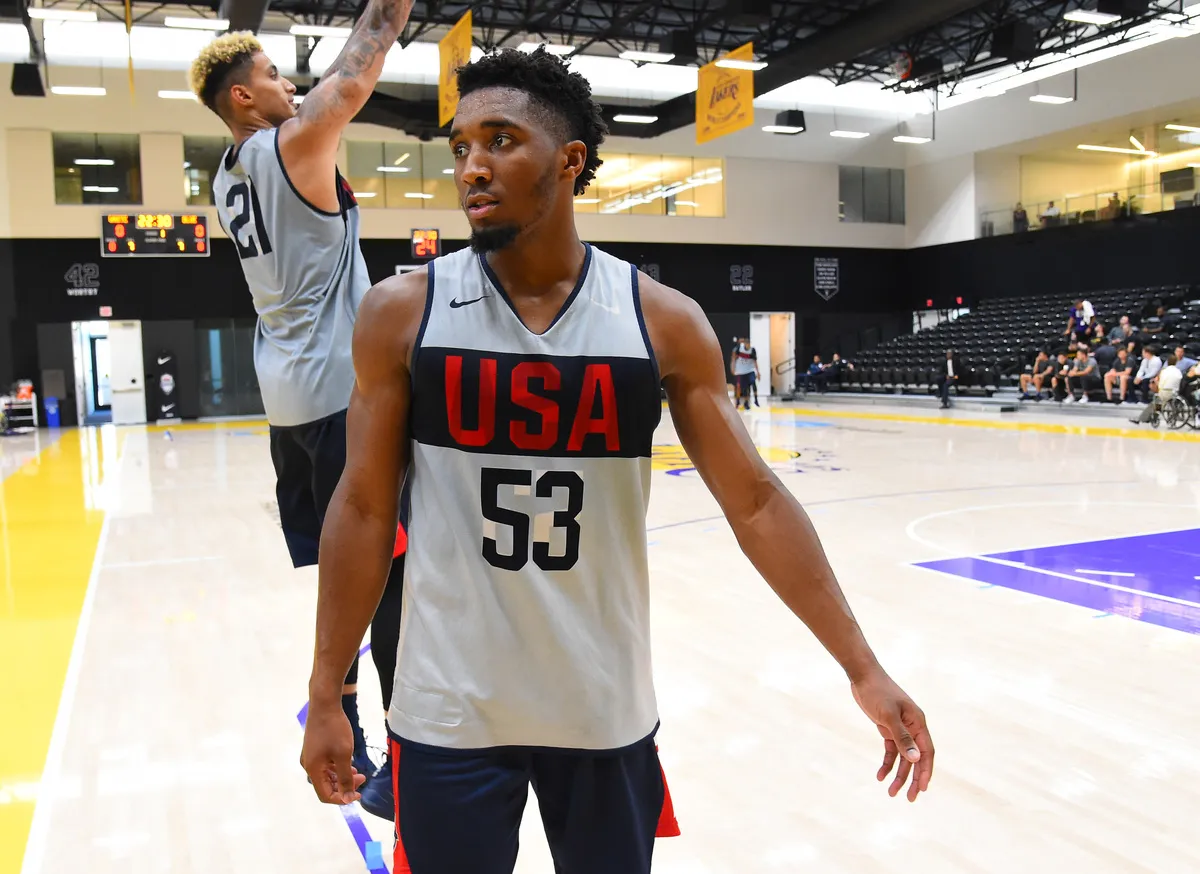 During every Olympics, conspiracy theorists crawl out of the woodworks to assert that all results are rigged. Some use the case of basketball in 1972 as evidence. During the US vs Russia game, the victory went to Russia after a last-minute call by officials.
It turned out that the clock was incorrectly set, so the Russians had three extra seconds which determined the win. Although the US appealed the decision, the court declined it.