Natalee Holloway: A Case That Captivated The Nation
The Natalee Holloway disappearance captured the attention of our entire nation. The high school senior disappeared on a trip to Aruba in 2005. For over ten years investigators have sought to found out the truth about what happened to Natalee.
August 2017: Shocking New Lead 12 Years Later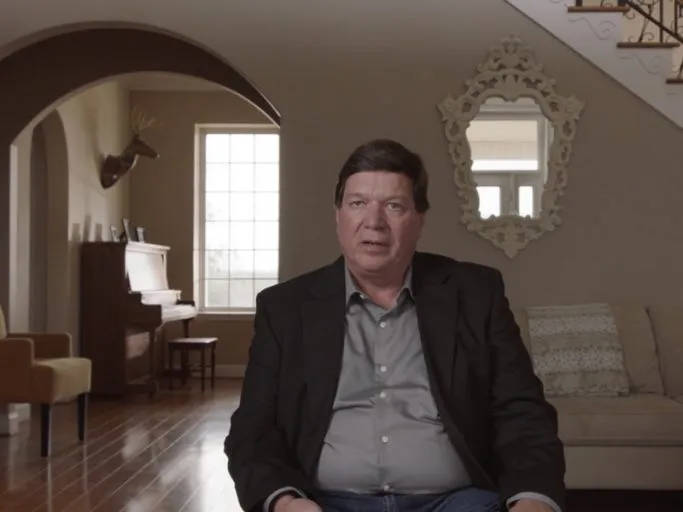 Natalee Holloway was never found. However, 12 years later, in August of 2017, new evidence is still emerging. In a newly-released video clip, Dave Holloway says there is a new person of interest who states that he was directly involved in disposing of Natalee's remains. The clip is a sneak peek into a new crime series that follows Dave's years-long investigation of his daughter's mysterious disappearance.
In the series, a man named Gabriel informed Natalee's father, Dave, of what he heard about how his daughter had died, and where her body was. Gabriel was told the information by a 30-year-old man named John Ludwick, who is also connected to Joran van der Sloot. Five years after her disappearance, Joran told John that he had drugged Natalee Holloway. And soon after she unknowingly drank the drug GHB, things got even worse.
A New Explanation & An Almost Discovery
John Ludwick told Gabriel that Joran slipped the drug into her drink, and Natalee soon had a terrible reaction to the drug. She breathed in her own vomit and died from asphyxia. That's when Joran decided he had to bury her body. Gabriel continued, telling Dave Holloway that Joran and Joran's father (who has since passed) buried Natalee's body in a national forest.
However, detectives were getting closer to locating the body, and Joran grew nervous. That's when he contact John Ludwick, the man Gabriel also knows. Joran asked Ludwick to recover the body and bring it to a morgue to be cremated. Ludwick agreed and followed Joran's request for $1,500. Then, he disposed of her ashes in the ocean.
Another Possibility Arises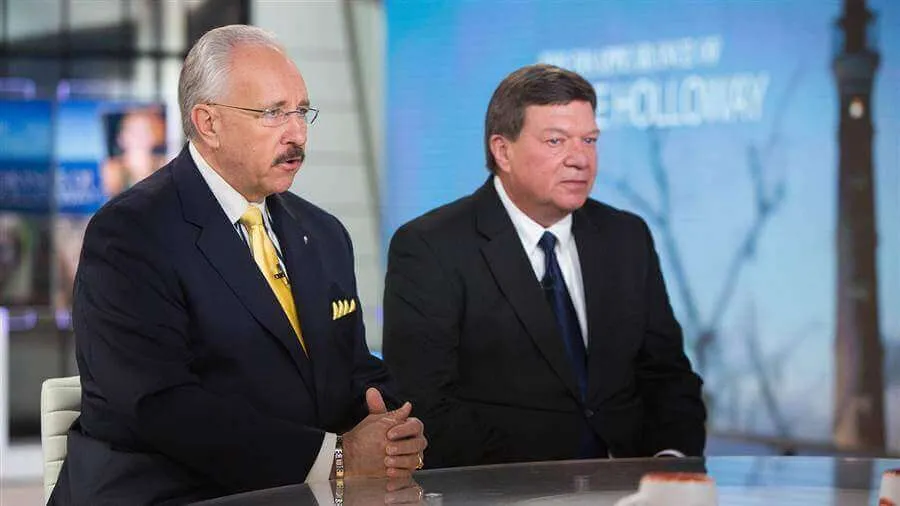 Incredibly, at the same time that Oxygen's six part series is soon to be released, detectives found human remains on the island of Aruba which are being tested to determine if they are Natalee's. If they are, it will bring some resolution to those who have been waiting for over a decade to find out where she is. If the remains are tested and prove not to be Natalee's, then Gabriel's theory of her body being cremated may gain traction.
Her father is hopeful that the remains belong to her daughter. On The Today Show, Dave Holloway said, "I know there's a possibility this could be someone else, and I'm just trying to wait and see. We've chased a lot of leads and this one is by far the most credible lead I've seen in the last 12 years."
Is It True?
This information and more is revealed in Oxygen's six-part series, The Disappearance of Natalee Holloway. The network released a sneak peak clip that reveals this interview between Gabriel, the informant, and Natalee Holloway's father Dave.
It's truly heartbreaking for Holloway's family, and everyone connected to the case, to relive the tragedy 12 years later. Although Gabriel's information is devastating, it is yet to be determined if his recollection of the events is true.
Hurricane Katrina's impact On The Case
On August 29, 2005 Hurricane Katrina tore through Louisiana and Mississippi. All the news media vacated Aruba to cover the hurricane. Days later, on September 3, 2005, after spending 12 weeks behind bars, Joran Van Der Sloot was released from prison. It seemed like a prime time to release him, without all the media there to capture the moment. The case seemed to be dismissed as the U.S. switched its focus to the devastation of Katrina.
Natalee's father Dave worked in the insurance business, so he also had to return and help some of his affected clients. He let the investigation go for two months before returning to Aruba on October 21, 2005.
Changing His Story
John Ludwick had originally told the informant Gabriel that he had recovered Natalee's remains from the National Forest to cremate them. However, during the filmed sting operation revealed on The Disappearance of Natalee Holloway, he since switched his story, stating that her body was never in the National Forest.
In his new recollection, he claims that he removed her remains from an area near his aunt's rental property, down a dirt path, on the top of a very large and steep hill. He describes the area in very specific detail, creating a verbal map to the location.
John And Joran: More Than Friends
John admits on tape that he looks up to Joran. In fact, he seems to idolize him. He is very impressed by how Joran handles himself during press conferences. He especially loves how cocky Joran is during his interviews. He even refers to himself as being "obsessed" with Joran. This paints John as someone very willing to do whatever Joran asked of him. John then reveals that he and Joran had in fact been more than friends... they were lovers, having been intimate on numerous occasions.
He even goes so far as to defend his lover's motives by stating that it wasn't Joran's fault for killing Natalee; it was her fault for egging him on.
Enough Evidence
While John is enamored with Joran, his willingness to dig up Natalee's body was also driven by greed. John tells Gabriel he "needed the money", and gladly accepted the $1,500 Joran offered him. He states that after digging her up, her body remained in the trunk of his aunt's car for one night because both he and Joran were nervous to move it with the three different searches for her that were going on at the time. The next day John brought her body to be cremated.
The detectives believe this confession may be enough evidence for the Aruban authorities to reopen the case.
The Cremation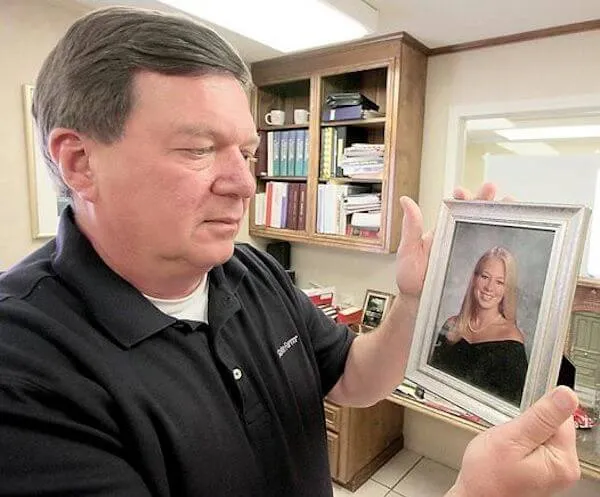 According to John, Joran dug up the bones of his dead dog in his yard and mixed them with Natalee's. When John brought the bones to the crematory, he told them that it was his dog that he wanted cremated. He handed them $200 and pushed the bones into the flames himself. The crematory handed the ashes to John in a big plastic bag, which he gave to Joran.
During this discussion, John clearly says that he knows what he did was illegal, and he that he could be charged with desecration of human remains.
Lack of Remorse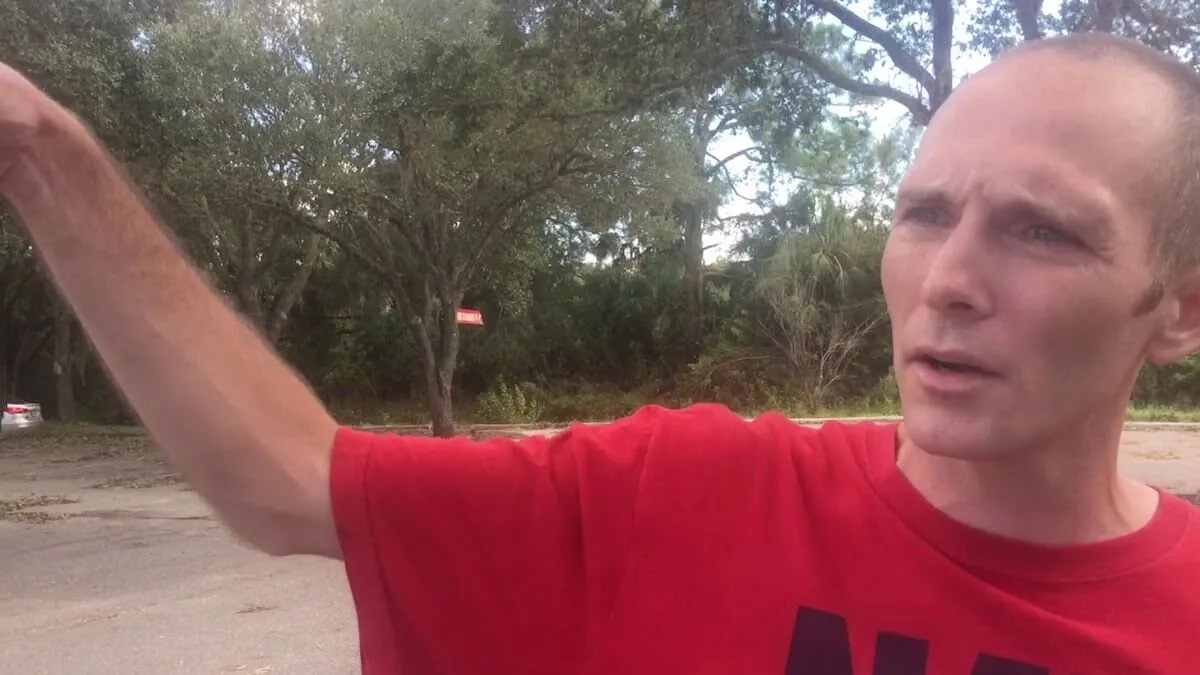 John seems to be just as numb to any remorse as Joran. He stakes himself on Joran's side, and could care less how any of Natalee's loved ones feel. His defense for such a cold-hearted response is that it "didn't happen to his kid." His comments demonstrate his complete lack of respect for human life. He even goes so far as to say that he wouldn't have cared if her remains were flushed down the toilet.
When Dave hears John saying these words on the video, he becomes overwhelmed with emotion.
Joran's Protective Father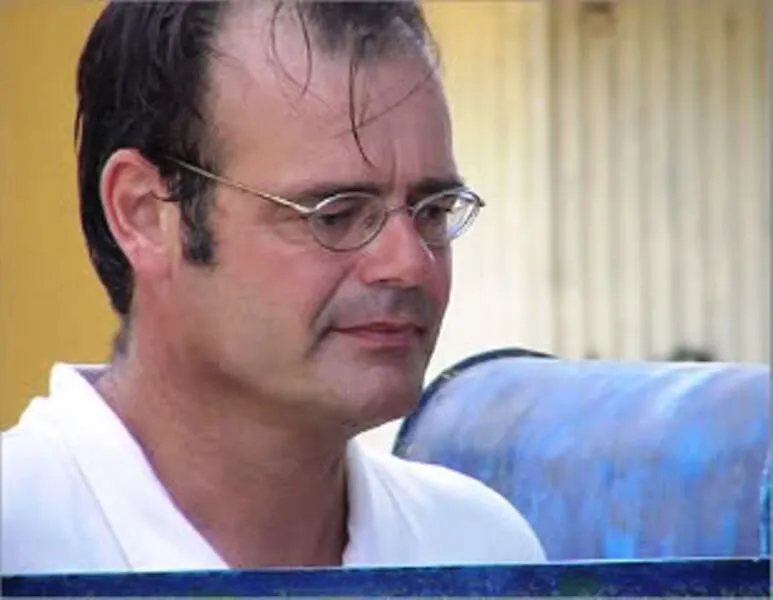 During one recorded session, John told Gabriel that someone else had helped them get rid of the body: Paul Van Der Sloot, Joran's father. Dave had always suspected that Paul had played a role in it, especially after he had made the public statement "no body, no case," inferring that no one could be arrested in Natalee's murder if no body was recovered.
When Dave decided to pay Joran a visit in jail, having never seen him face-to-face, he was stopped in his tracks by Paul Van Der Sloot. The two had an aggressive verbal confrontation, and Paul told Dave he would do whatever he could to protect his son.
Getting The Aruban Authorities to Listen
In Aruba, a confession isn't enough for a conviction, like it is in the U.S; there must be some type of proof. This is likely why Joran had no problem confessing multiple times, always with a different story. While Dave and the detectives are hoping that John's confession will be enough to open the case, they are really praying that some evidence of her remains will be found at the new burial location.
All the major Aruban government officials who were running the initial investigation are no longer in charge, so Dave's hope is that the new government will be willing to listen, perhaps embarrassed by the previous poor investigation. Uncertain how strongly the recordings will hold up in court, all hope rests on John taking Gabriele to the burial spot.
Gabriel Quits
After John's confession, as the detectives and Dave are prepping to return to Aruba and present the authorities with this new evidence, Gabriel starts to unravel under the pressure. He's having a difficult time dealing with John, who Gabriel believes to be dangerous and very unstable. He stops answering the team's calls, and when they finally do get him on the phone, he warns them that he doesn't think he can continue.
Soon after he sends Dave a text apologizing and stating, "I was so close, but I had to walk away, I don't have a choice." This presents a major problem with the investigation, as they need Gabriel to bring John to the burial location.
Investigation Continues Without Gabriel and John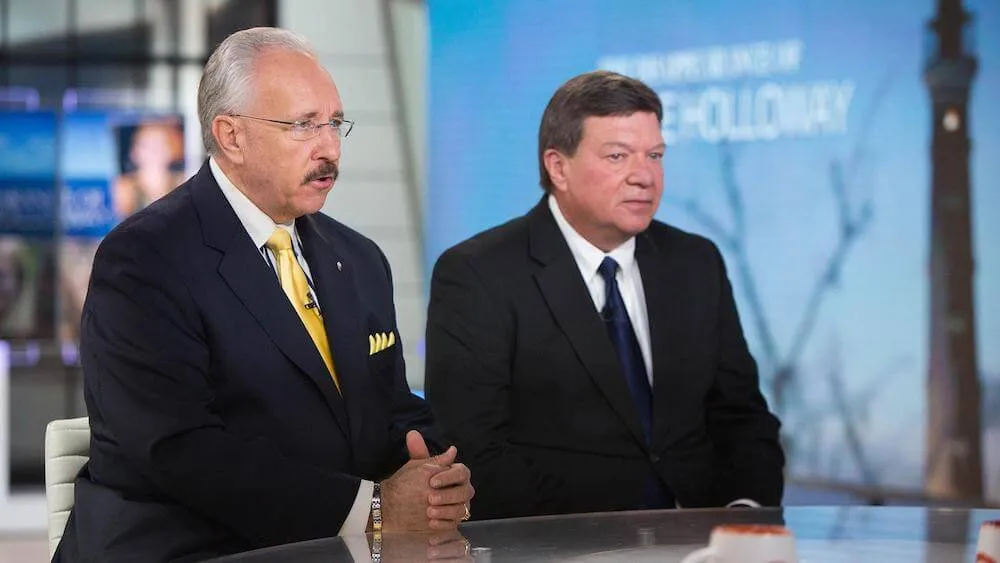 Despite this major setback, the team travels to Aruba in hopes of finding more evidence based on John's confession. John described the burial site in great detail, but finding the specific area that he described will prove to be quite difficult. They also want to check the National Forest, which was the original grave site that John mentioned. Once they narrow down the potential locations, Dave will fly in to meet them.
The one positive factor they have is that Gabriel had circled John's aunt's house on a map, and the second location he mentioned is supposedly 10 minutes walking distance from the aunt's house.
They Locate The Land, But Then What?
The team begins their search. They eventually find a culdesac up a large hill that seems to match John's description. After exploring further, they even discover a section filled with the type of cactus that John described as a landmark. While they believe this to be in the right area, precisely where the hole was dug still remains a mystery.
They would have to find the exact spot in order to locate any evidence. Despite this challenging task, they at least feel as if they are getting closer to discovering Natalee's grave site.
What Would They Find?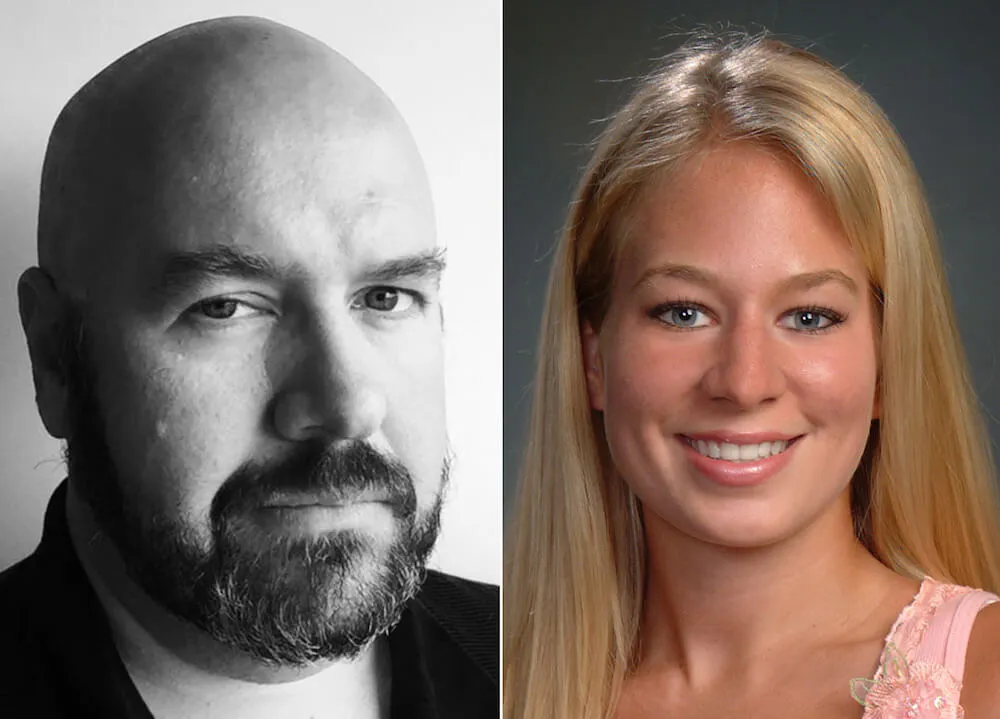 If they do discover where she was buried, the team is unsure what evidence they will still be able to uncover at the site. They call in a forensic expert, Dr. Jason Kolowski, who specializes in DNA analysis and victim identification. Dr. Kolowski reviews John's description of what he saw when he dug up the body and believes it to coincide with the timeline of Natalee's body's decomposition.
He also believes that there may still be some material evidence of her decomposition in the grave site. However, the only way it could be used to identify Natalee's DNA is if there is biological material, such as hair, bone or soft tissue still within the site.
The National Forest Is Ruled Out Of The Case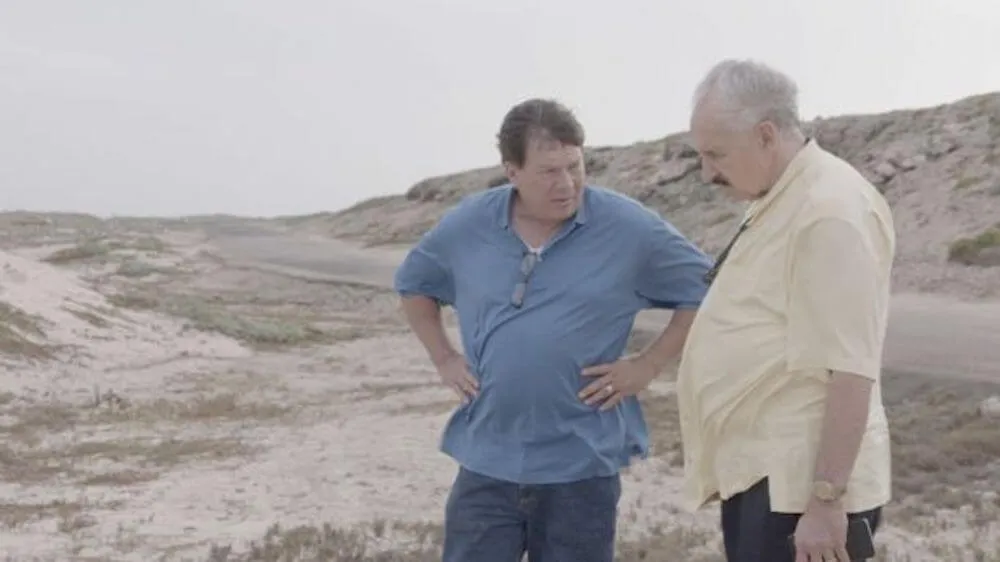 The team heads over to the National Forest in order to find possible burial locations there as well. This time they bring along Dr. Kolowski. According to Dr. Kolowski, the ground is hard and heavily compacted clay and rocky material, which would be an extremely challenging place to hide a body. The ground would prove quite difficult to dig into at a quick pace, and the entire area is very exposed.
Moreover, the location had to be remarkable enough for John to be able to find simply based on Joran's instructions, which would be very difficult based on the way the forest is laid out. It also is quite far from where she potentially went missing. The team rules out the forest as a potential location.
Gabriel Has A Change Of Heart
Dave reaches out to Gabriel and speaks with him off camera. After an emotional plea, he finally convinces Gabriel to continue to help with the case and travel with John to Aruba. Gabriel's condition is that he wants to deal with John his own way, and not have the detectives interfere.
From there, the team reached out to Gabriel to try and formulate a plan. Gabriel insists that he does not want to push John into anything, and will allow John to take him to the location on his own time.
John And Gabriel's Arrival
Once John and Gabriel land, the team has 91 hours before they leave the island to find the location. John's girlfriend also traveled with the team, and Gabriel is visibly stressed. John apparently wants more money, which most likely means that Gabriel has already given him money, putting him at John's mercy.
That evening Gabriel, John, and his girlfriend leave their hotel dressed as if they are going out to enjoy their night. The team is unsure of what is going on. Gabriel has not been in touch with the team, and TJ, the head of the case, is becoming infuriated.
D-Day Arrives
Dave arrives, having not slept in days. He is worried that John is conning them, but the team seems to think otherwise.
The day finally arrives in which John is supposed to take Gabriel to the location. The team gives Gabriel a GPS tracker to drop at the location. Every single person involved is exhausted and beyond stressed. Gabriel is completely fed up with John but still seems to be willing to go along with the plan. All the team can do now is sit and wait for Gabriel to drop the GPS.
Tracking The GPS
The GPS is turned on and the team starts to track Gabriel. Gabriel is also filming with a hidden camera. John first takes Gabriel to his aunt's house. They then start to move towards the location, but the team soon learns that Gabriel did not charge the GPS and it is down to 1% battery life.
Gabriel contacts one of the team members requesting she meet him ASAP. They then assume that he has already dropped the GPS at the location. As she heads over to meet him, the rest of the team tries to locate the GPS, which is now at 0%, yet is still giving off a signal.
The Hunt Begins
The team's worry over the dying GPS is pointless, as Gabriel was too nervous to even drop the GPS. Instead, Gabriel agrees to take them to the spot himself. He would not be going off of memory alone; he had secretly filmed his and John's excursion to the site.
The team recruited Canine Search And Rescue Specialist Tracy Sargent and her dog Chance, a human remains detection dog. Chance has discovered remains anywhere from a few hours old, to 200 years old, and they are hoping he can help sniff out her burial location.
Overgrowth Around The Burial Site
In Gabriel's video, John claims that the area changed a lot, so he was not 100% sure he could find the exact spot, only guesstimates.
There are numerous areas that visually fit the description John had given, not to mention that much of the vegetation had grown over in the past years. Chance is then brought to the site and starts searching to help them narrow down the possibilities. However, without the remains still being buried, the chances are more difficult for the dog to be able to pick up the scent, which he is unable to do.
Notifying The Aruban Police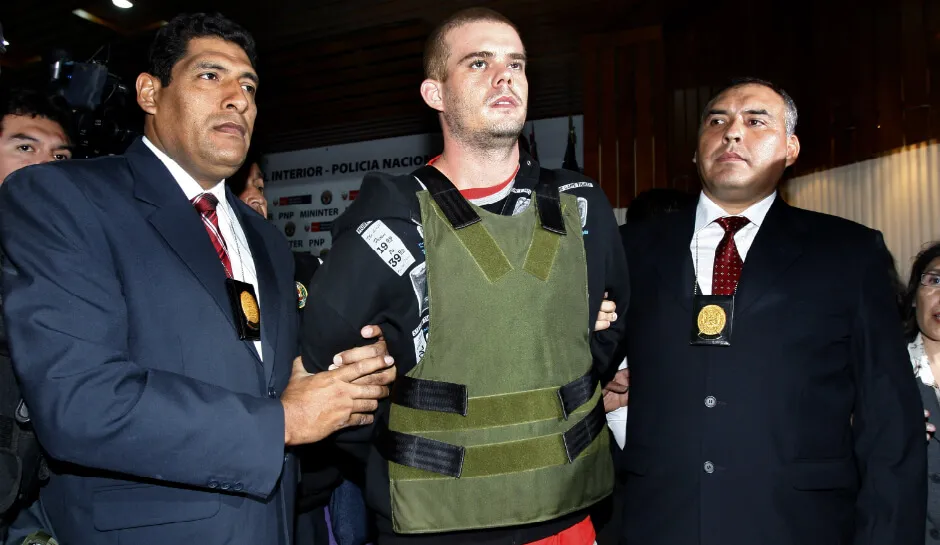 Time is quickly running out before before John and Gabriel are set to leave the island. The team then decides it's time to notify the Aruban authorities and present them with the new evidence. Their goal is for the police to both assist in digging the area up as well as preventing John from leaving Aruba.
The police are very receptive and put out an order to retrieve John's aunt's car, in hopes of uncovering lingering DNA in the trunk. This evidence would be enough to arrest John. Now it's up to the Aruban police to act.
In Desperate Need Of Physical Evidence
The Aruban police meet Dave and the team in the area where John had led them. The team marked the supposed area and points it out to the police. The police let them know they will bring in their forensics team. The forensics unit can supposedly tell where the ground and vegetation has been disturbed, a technology used to identify mass graves in Iraq.
The Aruban Attorney General and Chief of Police tell the team thatchy will make the search for evidence a priority. They head to John's aunt's house to search her vehicle. The goal is for them to find enough reason to take John, his girlfriend, and Gabriel into custody before they leave the island.
Gabriel Leaves John Behind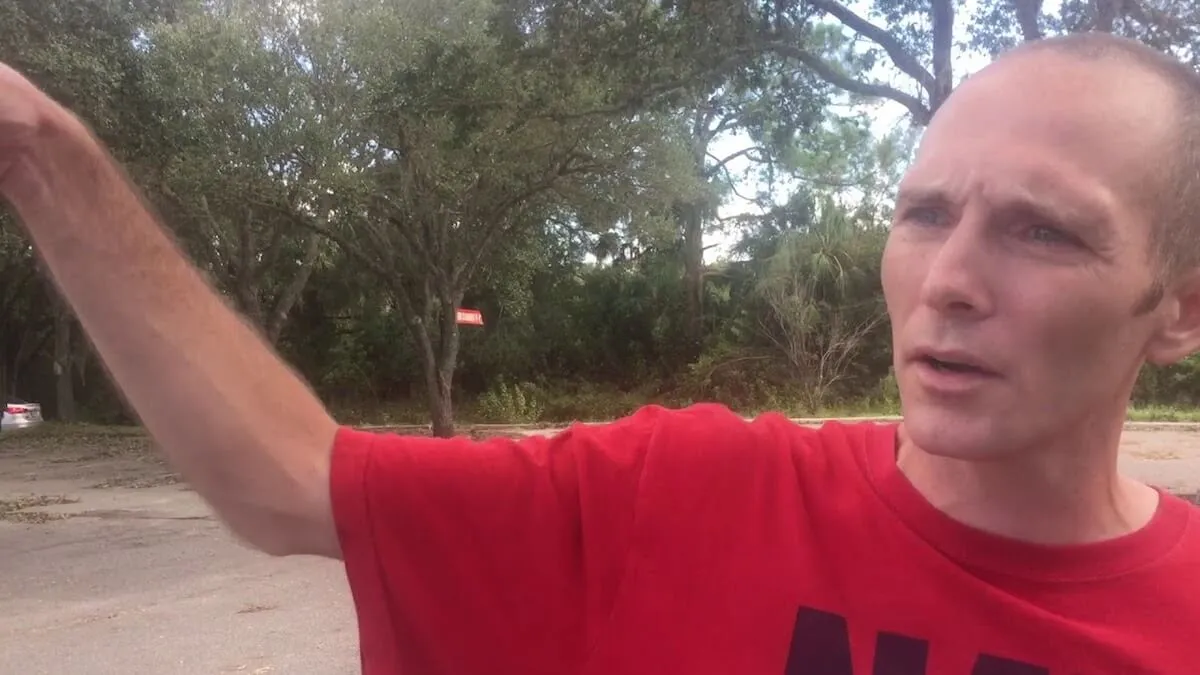 Gabriel, beyond frustrated, gets into a fight with John and tells him that when they return home, he will have to move out of Gabriel's house. The team heads to the hotel to run surveillance on John and Gabriel. They see Gabriel leave to the airport without John.
Twenty minutes prior to their boarding call John and his girlfriend finally emerge in a panic when John realizes that Gabriel is gone. He and his girlfriend hop in a taxi and head to the airport. The team can only hope that the police are there waiting.
John Leaves Aruba
John's taxi drives like a bat out of hell towards the airport. Much to everyone's dismay, John and his girlfriend manage to scurry through customs and are able to board the plane. The plane takes off and John and Gabriel leave Aruba. The team feels deflated. They were at least hoping that he would have been held for questioning.
They are still unsure why, with all of the evidence presented, the police did not intervene and detain John. The only hope now is that they will continue the search and John will eventually be brought back to Aruba.
Yearning For Closure
While he did not get his hopes up, Dave still feels disappointed. He just wants John to be brought to justice for what he did to his daughter's body. Knowing that Joran is sentenced to 28 years in a prison with a very difficult environment at least provides Dave with some sense of closure, and has helped his and his wife's healing process.
But he desperately wants John to be held accountable for his actions as well. More than anything, he just wants to know what exactly happened to his daughter's body.
John Speaks To The FBI
Upon returning, Gabriel kicks John out of the house and threatens to go to the authorities. John agrees to go to the FBI hoping that his cooperation would lessen the criminal charges against him. Gabriel escorts John to the FBI offices in Sarasota, Florida.
John then speaks with the FBI for two hours, but it is still unknown whether or not they followed up on his statements. The next day John agrees to meet with the head of Holloway's investigative team, TJ Ward.
John Confesses To TJ
John shares the details that Joran told him about Natalee's murder, revealing that Joran's father helped him hide the body. John then describes in detail where Natalee's body was buried, and the description matches what he told Gabriel. He admits to that he dug her remains up for $1,500 and that Joran went with him to dig up the body.
Here the story changes a bit... he says that he crushed the remains and burnt her skull in a cave in order to get rid of the hair follicles. He then says that he paid a local fisherman to use his boat and dispose of the remaining remains in the ocean. John tells TJ that he is willing to cooperate with the Aruban authorities and tell them exactly what he told him.
Dave And TJ Meet With Gabriel
They all plan to travel back to Aruba with John so that John can show the burial locations to the Aruban authorities. Dave is worried that John may be a fraud and plans to expose him if that is the case.
He tells Gabriel to please make sure that his path does not cross with John's because after hearing the horrible things John said about Natalee, and what he claims to have done to her body, he is unsure how he would react if he were to meet him face to face.
Dave And TJ Update The Team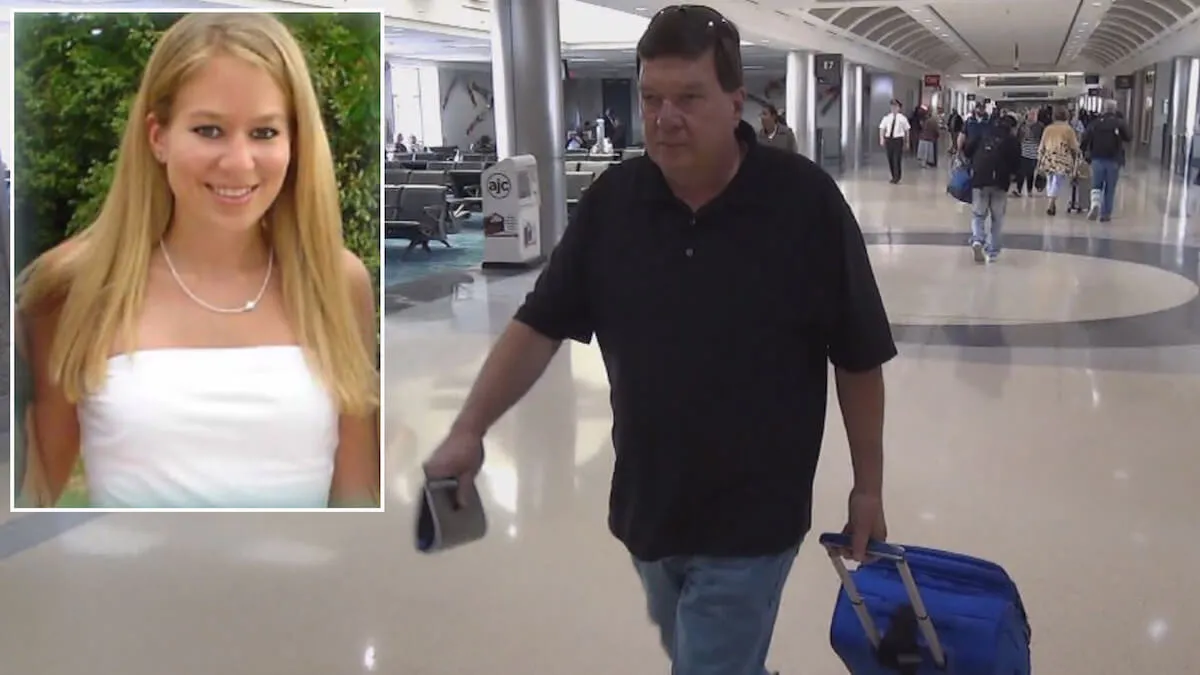 They discuss what may be happening as a result of John speaking with the FBI, as there are specific processes that need to be followed. It is speculated that the FBI members that interviewed John will pass along the information to the agents that handle Aruba, and the legal attaché will contact the Arubans and present it to them as part of their investigation. It is then up to the Arubans to request assistance.
The team wonders what prompted John to be so willing to speak with both the FBI and the Aruban authorities. Seeing a resemblance in personality traits in both John and Joran, they are skeptical of how truthful John is being but will follow this through to the end.
The Chief Of Police Stops The Film Crew
Once in Aruba, Tj arranges for the Aruban Police Chief to meet with John and Gabriel at the alleged burial site. When the team meets with the police, the Chief requests that the crew stop documenting the investigation, and asks them to leave the location. He threatens to arrest them if they continue to film.
Dave understands and respects this request, knowing the media circus that ensued during the previous investigation, in which the Aruban authorities were openly attacked by the media.
John Brings Them To The Location
The production is finally given permission to continue documenting the investigation while John leads the police to the first location. Upon the Chief's request, Tracy Sargent first goes with John to the alleged site to see if the location is viable for the cadaver dog to search. John points out a specific spot, which is much further than he originally discussed, claiming he is 100% confident that he has the right location.
The team fully believes John is lying, not only because the description has changed, but because the location would be extremely difficult for Joran and his father to get to in the dark of night carrying the weight of a body. It also is obvious that the ground has not been disturbed.
John Beings To Panic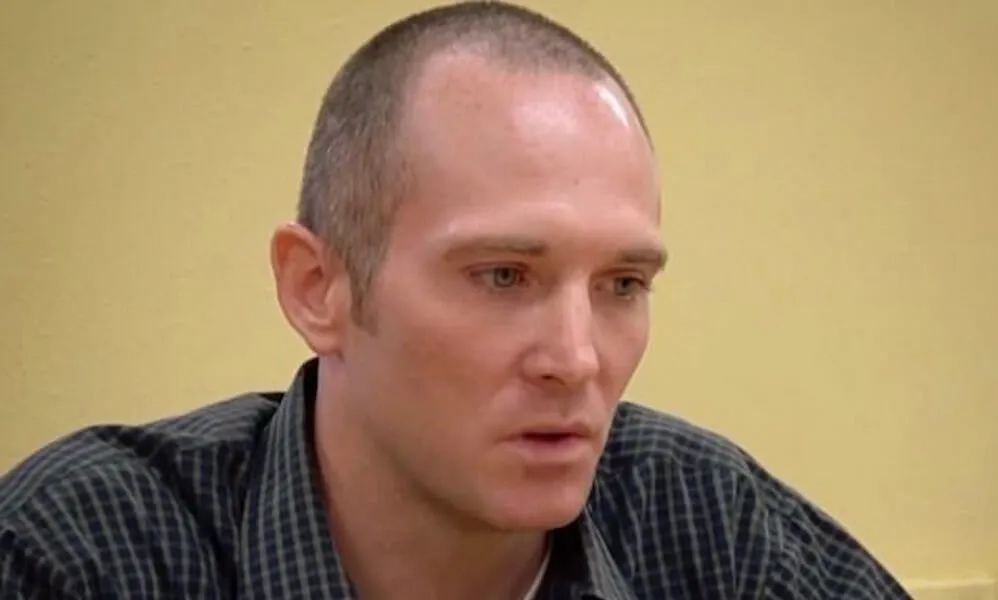 As Tracy continues to question John about the specifics of Natalee's burial and removal, John begins to get visibly uneasy. He argues that he hasn't been given the assurance he wants in writing, stating that if he says something that could incriminate himself, that he will be given complete immunity.
He refuses to discuss who touched or carried the tarp from the gravesite. Tracy tries her best to ease John's worries, despite the fact that she is starting to think that John's entire story is a hoax.
The Aunt's House
John takes the police and team to the area in which he claims he and Joran burned Natalee's skull. The area is filled with overgrowth and John becomes confused. He says he initially remembered the location incorrectly, and what he thought was a cave was really a space encased with trees.
The area he points out is completely different from his previous description, and no physical evidence is found. He claims the skull was burning for ten minutes, which would be difficult to do in the area he pointed out without causing a widespread fire.
A Giant Lie?
The Police Chief now does not find John to be a credible witness. The team is extremely distraught and confused. They cannot understand what motives John would have for lying. Did he want publicity, like Joran? Did he do it for the thrill of being arrested?
They can't shake the thought that there is some truth to what he has told them, but there is nothing they can do about it. They all leave Aruba, and Dave and the team cut ties with John and Gabriel. Two weeks later, they receive word that Gabriel and John have returned to Aruba on their own.
John Kept A Trophy
Gabriel records his and John's trip to Aruba on his cell phone. John has an unnerving smile throughout the video. They travel to John's aunt's house because according to John, there is evidence of Natalee's remains on the property that he kept as a trophy.
John begins to dig in the ground by a stone wall, and pulls out a small plastic baggy containing bone fragments that he claims are Natalee's. John seems strangely happy that they finally uncovered some evidence. Gabriel becomes overwhelmed with emotion. He later texts Dave a photo of the remains.
Gabriel Tells Dave A New Story
After informing Dave of the evidence, Gabriel speaks to Dave on the phone and tells him a new story that John had told him. John and Joran allegedly crushed up her remains, along with some dog bones, at his aunt's property. They then buried all the remains at a pet cemetery.
The next day John brings Gabriel to the pet cemetery where he claims Natalee's remains are, and Gabriel once again films their trip on his phone's camera. John is unable to pinpoint the precise location, stating that it is because the spot had no distinct features.
More Lies?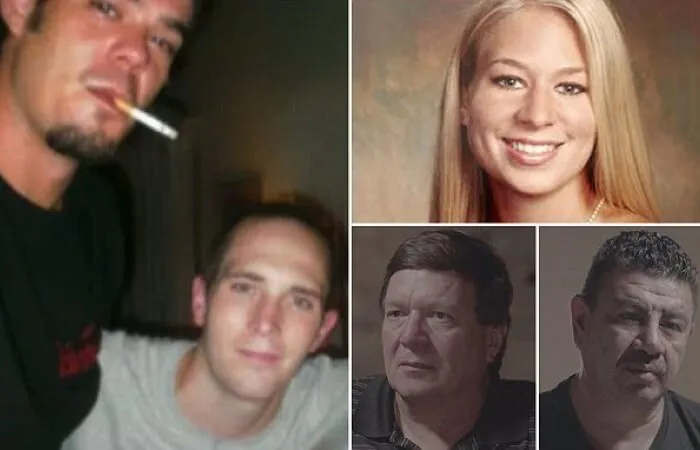 After Gabriel brings the evidence to the police, the authorities contact Dave. They claim that after the forensics and anthropologists examined the four pieces of bone John dug up, they established that two of them are animal bones, and don't "think" that the other two are human.
Dave wants the bones so that he can run a DNA test on them to be 100% certain they are not his daughter's. He also wants to search the pet cemetery himself just to be certain that John is not telling more lies.
Secret Searches
Dave and TJ travel back to Aruba to investigate the pet cemetery. They find a strange hole that is not an animal grave and was clearly dug recently. Near the area, there are some strange markings suggesting a vehicle was there. It also looks as if other areas may have been disturbed by someone looking for something.
Dave doesn't understand why the police did not conduct a DNA test. He now suspects that the police may have searched the pet cemetery without telling them. Whether or not anything was found is the big question.
TJ And Dave Talk To The Police
The Chief explains that he's not willing to use money, time, and manpower investigating John's story because he's proven to be a non-credible source. The police refuse to give Dave and TJ any report because they aren't law enforcement. Dave requests the bones so that he can personally run a DNA test, and the police agree. The only stipulation is that any evidence found cannot be used against John in a criminal investigation or fraud charge.
When questioned about whether the police investigated the pet cemetery, the Chief states that he believes the disturbance to have been part of a drug smuggling. Dave is skeptical.
The Bones Are Tested
When they return to the States, Dave gives Dr. Jason Kolowski the bones for DNA testing, Seven weeks later, Dave and TJ travel to Washington D.C. to get the results. The samples tested negative for nuclear DNA. He then did a special screening process that tests for mitochondrial DNA, and that test came back positive as human. The tests also confirm that the DNA sequence comes from a person that is Caucasian European. More testing is necessary in order to confirm the bones are in fact Natalee's and not someone else's.
John is overwhelmed and believes the Aruban authorities aren't on their side and are trying to cover up the evidence.
Will There Finally Be Answers?
The next step is to test the mitochondrial DNA sequence of Natalee's mother and see if it matches the DNA found in the bones. Five weeks later Dave and TJ meet with Dr. Kolowski again to review the results. While he did not see a clear match, he does not see a full exclusion either, so the results were inconclusive.
All of the bones were tested together, and this inconclusiveness may be due to the fact that all of the bones were different sizes, and at least one of those bones is not Natalee's. Dr. Kolowski then suggests that they test each bone individually.
Left Hanging Yet Again
Dave has received no conclusive evidence. He and Beth Holloway must wait until October 6th for the results of the last DNA test to be concluded. Whatever the results may be, John clearly had hold of somebody's remains. Even if they are not Natalee's, Dave hopes some organization, whether it be the FBI or the Aruban authorities, will make an effort to find out whose they are.
For 12 years Dave and Beth have put their lives on hold while investigating Natalee's murder. Beth hopes that when the evidence comes in, whatever the results may be, that Dave will stop his searching and they can continue on with their lives.
Natalee Holloway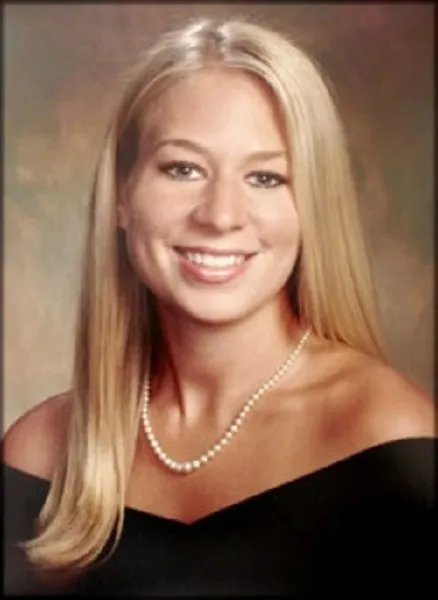 Natalee Holloway was a high school senior in 2005. Her parents were David and Beth Holloway, and she had one younger brother named Matt. Her parents had divorced when she was still quite young, so she ended up being raised primarily by her mother and her stepfather, whom Beth married in 2000.
They lived in Mountain Brook, Alabama, where Natalee completed her high school years at Mountain Brook High School. She was well liked and popular in high school, and also a member of the National Honor society and the school dance team. Natalee had already made big plans for her future. Upon graduation, she planned to attend the University of Alabama where she received a scholarship and she dreamed of being a doctor one day.
Natalee Was The Cautious One
Natalee asked her parents to go with her friends and classmates on the senior class trip to Aruba. Natalee had always excelled in school and had never gotten into any trouble so they readily agreed to let her go. According to her friends, Natalee was known to be the cautious one of the group.
One of her best friends, Claire Fierman, spoke to Glamour magazine about Natalee's cautious manner and said that she was "not a rule bender." Claire went on to relay the story that when Natalee became the first of their friends to receive her license she would never let Claire drive even though she begged.
A Fateful Trip
On May 26, 2005, Natalee traveled to Aruba with 100 fellow classmates from Mountain Brook. The students traveled with chaperones and were staying in Aruba for five days. The kids were ecstatic to be able to explore the beach and the nightlife in Aruba. They stayed at the local Aruba Holiday Inn and everyone was rooming together.
After fun days that included the beach and snorkeling the girls in the group would get dressed up to go to dinner and hit the local hotspots. On the last night of the trip, a Saturday, everyone decided to live it up and go out one last night. Natalee and friends went to the bar called "Carlos N Charlies" and decided to do what many other girls her age did – flirt.
Meeting Joran
At the bar, Natalee met Joran Van Der Sloot. Joran was a local but he was originally from the Netherlands. His parents, Paul and Anita, had moved to the island country in 1990. He was 17 years old and was a student at the International School. Joran was very good at sports and allegedly even had aspirations to continue his sports and play for a Florida college.
According to witnesses, Natalee immediately was attracted to Joran. Her friends remember him appearing as though he was just a normal guy their age. Natalee left the bar with Joran and his two friends, the Kalpoe brothers. The last time anyone saw Natalee, she was in the backseat of the car with the young men.
Natalee Is Missing
The next day was the day the entire class was supposed to fly home. Their flight was booked for the morning. However, it was that morning that people realized something was wrong. Natalee never boarded the flight. Her friends thought maybe she forgot and was still at the hotel, or on the beach, or any other number of excuses.
While at first they were not worried, the longer the time passed the more that fear began to set in. The chaperones returned to the hotel looking for Natalee, but there was no sign of the young woman. Remaining behind, however, were all of her belongings, including her packed luggage and her passport.
A Parent's Worst Nightmare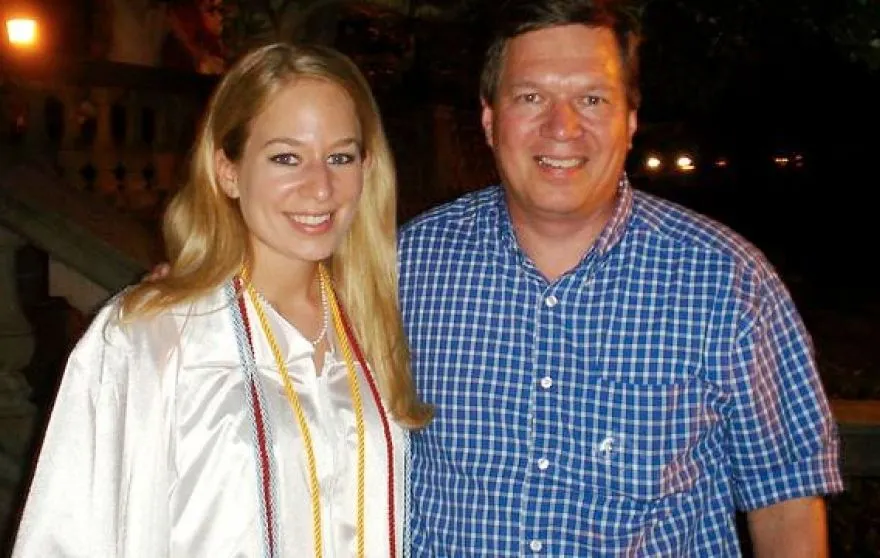 As soon as Natalee's parents received word that she was missing, they boarded a plane to Aruba. Meanwhile, her friends had arrived back in the United States and were gathering at the Holloways' home. They reached out to her mom, Beth, and told her about what happened that fateful night.
The one thing everyone agreed on is that the last person Natalee was seen with was the young man Joran Van Der Sloot. When Beth arrived in Aruba, she tracked down the Van Der Sloot residence. Shockingly, the family refused to speak with her. She shouted outside of the home, but they still ignored her and she ultimately left.
A Mother's Determination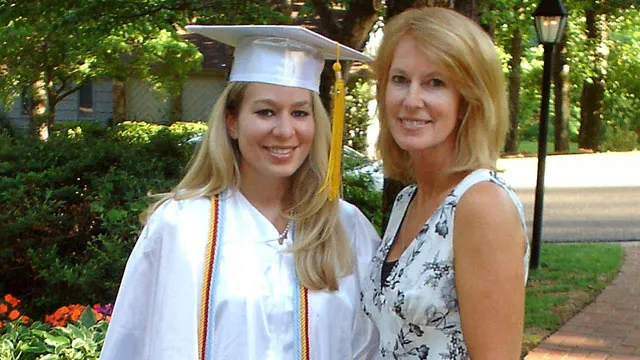 As soon as Beth was informed that Natalee was missing she knew that something was horribly wrong. It just wasn't like Natalee to simply disappear or even to show up late. She called both the police and the FBI. Beth believed that her daughter had been kidnapped in Aruba.
After they reached out to the authorities, the local police began their search. Soon, the searches became more widespread and hundreds of people came forward to volunteer to look for her. The government even gave people the day off so they could aid in the search. The Netherlands also dispatched 50 of their Marines to help.
Questioning Joran
After Natalee's Aruban police brought Joran in for questioning. He claimed that he dropped off Natalee around 2:00 in the morning, and never saw her again. In his story he also claimed that he witnessed a man wearing a black shirt approach Natalee as she walked into the hotel, and at the time he thought it was a hotel guard.
He said after this he and his friends drove away. Within several days of Natalee going missing, the story made international news. The story originated on the Fox news network with Greta Van Susteren. Of course, soon other news networks were on top of the story.
Confusion About Suspects

Several days later, on the fifth of June, two former security guards were arrested on suspected kidnapping and murder charges. The men were named Nick John and Abraham Jones. This was the first instance of the police publicly going down the wrong path. The men were later released after there was no evidence found linking them to Natalee.
In June, Joran and the Kalpoe brothers were arrested on the same charges the bodyguards were. They also obtained a warrant to search the Van Der Sloot home, however no evidence was discovered. Not long after several others were arrested including a DJ named Steve Croes and Paul Van Der Sloot, Joran's father. However, both were quickly released.
Suspects Let Go
It soon became clear that Joran and his friends the Kalpoe brothers were the main suspects in the case. In September, the local court dropped the charges and removed travel restrictions against the men. Joran left Aruba to attend college in his native country of the Netherlands.
At this point, there was national outrage in the United States, and Natalee's mother Beth was of course extremely distraught that it seemed nothing was being done. Ultimately, she collaborated with the Alabama government to institute a statewide boycott of Aruba. This did not go over well in the small island. Many locals began to dislike the Holloway family as they felt the Aruban government had done everything they could.
Joran Stumbles
It was now one year after the disappearance of Natalee, and there seemed to be no new breaks or information. Joran Van Der Sloot reappeared and began doing media interviews where he touted himself as innocent man. However, he chose to do one interview that was particularly notable. Joran appeared on Greta Van Susteren's show On The Record in early March of 2006.
It was then that he made a statement that completely negated his previous story. He said that he had gone to the beach with Natalee and left her there. He also stated that the Kalpoe brothers had not taken her back to the hotel. Before, he had claimed that he and the brothers dropped off Natalee at the hotel where he watched as a man wearing a black shirt approached her.
Joran Caught?!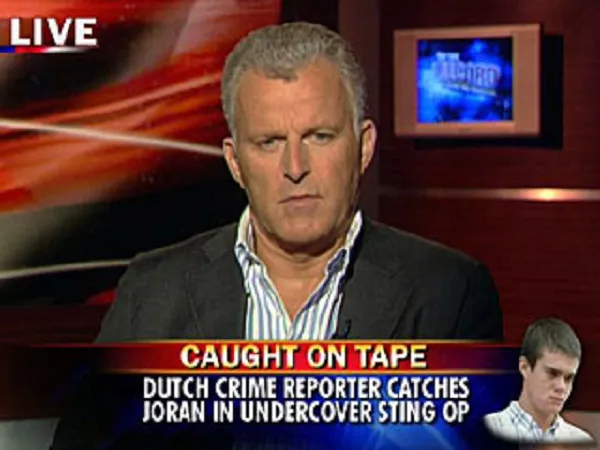 In 2007, Joran and his friends the Kalpoe brothers were arrested again. This time police had discovered an internet chat log where Joran claimed that the day of her disappearance Natalee was already dead. This was also declared to be insufficient evidence and the suspects were again released.
This time the judge declared the case closed. One year later in 2008, a journalist from the Netherlands named Peter de Vries went undercover. Peter worked over a period of time to gain Joran Van Der Sloot's trust. Ultimately Joran trusted Peter enough to talk about what actually happened the night Natalee disappeared.
A Confession?
When Peter spoke to Joran he secretly videotaped the conversation. In the recording, Joran claimed that Natalee was extremely intoxicated. When they went to the beach together she had a seizure and died. Joran and a friend got rid of the body by putting her in the ocean. Of course, there was massive outrage to this news. The court said because the video was not obtained by law enforcement it was not admissible evidence.
However, the video was not legally obtained and therefore, couldn't be used as evidence. Joran later reappeared on Greta's show On The Record, and he again completely told a different story. He claimed that he sold Natalee into slavery for $10,000. Later, he went to the media saying this was just another lie.
Joran Contacts Beth
Joran Van Der Sloot contacted Natalee's mother, Beth, in early 2010. He claimed that he was ready to tell her where her body was buried, but only for monetary purposes. There has long been an award offered for anyone who can help find Natalee -- $250,000 in fact. Beth agrees to get Joran the money and even sent him some beforehand in the amount of $15,000.
Back in Aruba, Beth also had an undercover cop approach Joran and he was given another $10,000 in cash. Joran did provide a location he said she was buried, however it proved to be false and he was subsequently hit with an extortion charge in the United States. It was at this point that Joran finally left Aruba as he tried to flee an arrest. He made his way to Peru, where only worse things lay in wait.
The Murder of Stephany Flores
Five years, to the date, of Natalee's disappearance (May 30, 2010), a 21-year-old college student named Stephany Flores was found murdered in Joran van der Sloot's hotel room. Stephany had been horribly attacked and people around the world were certain that this was the second murder that Joran had committed. He attempted to run again from his crime, but he was soon brought back to Peru where he was finally charged with murder.
He ultimately confessed and he said in court, "I truly am sorry for this act. I feel very bad." Joran was sentenced to 28 year prison sentence. In 2010, Natalee's mother went to Peru and visited Joran in jail. She still believed that he could tell her where Natalee's remains are, however soon the prison officials realized who she was and made her leave the prison.
Joran In Love?!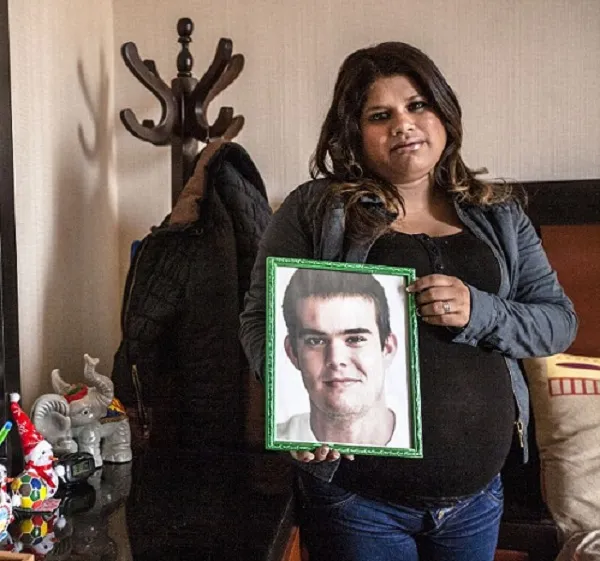 While he has been serving prison sentence, Joran somehow met a woman and got married. In 2014, he married local woman Leidy Figueroa. The two met while Leidy was visiting another relative who was also incarcerated. They got married in prison and she became pregnant with his child.
Later that year, Joran was stabbed while in prison. Joran said that he had been attacked by other prisoners. The Chief of the Prison said that he stabbed himself in an effort to get more publicity. Leydi Figueroa, Joran's wife, even smuggled his blood-covered shirt out of the prison to show the media.
A New Witness?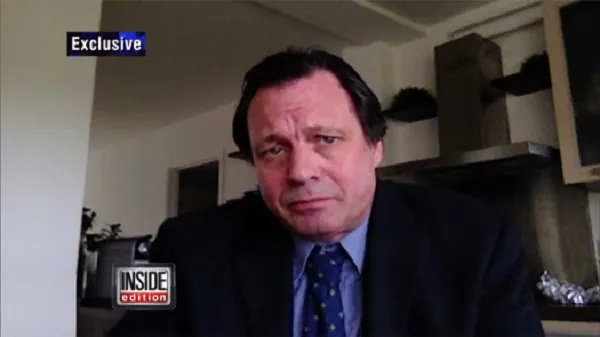 Shocking new evidence arose in 2015 after a totally unknown witness came forward. A man named Jurrien de Jong claimed that he witnessed what happened that fateful night ten years previous. He said that Joran carried Natalee's body into a locked construction site. The witness claimed that he didn't come forward sooner because he had been involved in an illegal drug trade. Natalee's father asked the Aruban authorities to investigate.
He alleged that the construction site was what is now the Marriott Hotel's Spyglass Tower. The authorities later released a statement claiming that no construction was taking place where Jurrien claimed. However, according to satellite images from Google Earth from the time of Natalee's disappearance seems to show what looks like a construction site. Natalee's father also claimed to remember construction being there when he arrived in Aruba after Natalee when missing.
Finding Natalee
In 2010, a man and his wife were vacationing in Aruba from the United States. While on their trip they took part in a variety of local activities including snorkeling. They later returned home and looked through all the photos they had captured including some underwater shots. In one of the photo looked to be human skeletal remains on the ocean floor.
Authorities in Aruba looked in the area the photos were taken but came to the consensus that it was more than likely coral. Natalee's father spoke to the Huffington Post and said that it was likely they would never find her, "but never say never."
Another Confession?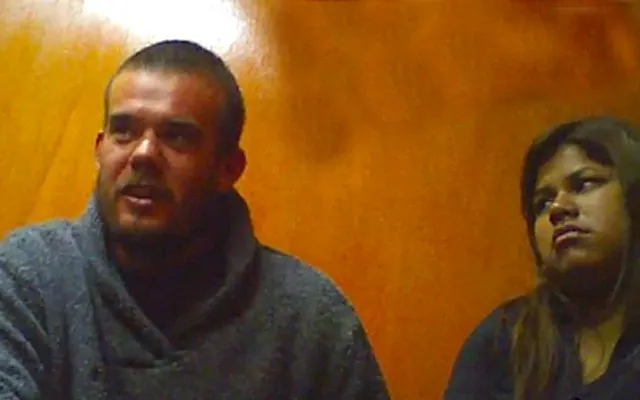 In 2016, RadarOnline sent journalists down to Peru to visit Joran in prison. Again, the journalists used a hidden video. Joran was filmed saying, "I always lied to the police, I never told the truth. I made up so many stories against the police." Joran also said that it was the worst police investigation ever.
A reporter asked him to clarify if he was referring to the Natalee Holloway case and he replied, "Yes, this is also where I am guilty and I accept everything that I have done." He never mentions Natalee by name. Joran also claimed that he killed Stephany Flores in a drug-fueled rage. Both of Natalee's parents responded to the release of the new video and they both said that it was merely another attempt on Joran's part to get money for telling stories to the media. Natalee's family, and many others around the world, hope that one day justice will be served for the young woman who never got a chance at an adult life.
A Mother's Love
Natalee's mother, Beth, said in television interviews that Joran van der Sloot and the Kalpoe brothers were withholding information and that the young men knew a lot more than they were revealing to the authorities. The bereaved mother claimed to have seen police statements in which Joran van der Sloot revealed intimate details with Natalee which constitute sexual assault. However, the Aruban police force denied that no such statement was made.
Shortly after the arrest of van der Sloot and the Kalpoe brothers, Beth expressed her frustration at the murky details of the investigation, saying "I'm not getting any answers."
Not Giving Up
Beth Twitty-Hollloway's love for her daughter somehow makes the situation even more tragic than it would have been otherwise. Her daughter's disappearance and alleged murder took a toll. Beth, who had remarried after her divorce from Natalee's father, David, ended up separating from her second husband several months after Natalee's disappearance.
Losing a child is a traumatic experience, and it is very common for couples who have lost one of their beloved children to end up drifting apart and often divorcing. The stress of losing a child combined with the inexplicable grief often ends up becoming too much to bear.
Sold Into Slavery
Another horrifying theory about what happened to Natalee Holloway is that she was sold into slavery. While slavery is, of course, illegal, many underground trafficking rings exist and young girls on vacation are often targets for being kidnapped and sold into slavery.
Joran Van der Sloot actually told Greta Van Susteren, a commentator and news anchor, that he had sold Natalee into slavery. As with many of his stories, however, this one did not hold up. He later retracted his claims which were given in the interview with Van Susteren. Still, Natalee being sold into slavery remains a chilling possibility, especially since her body was never found.
A Troubled Kid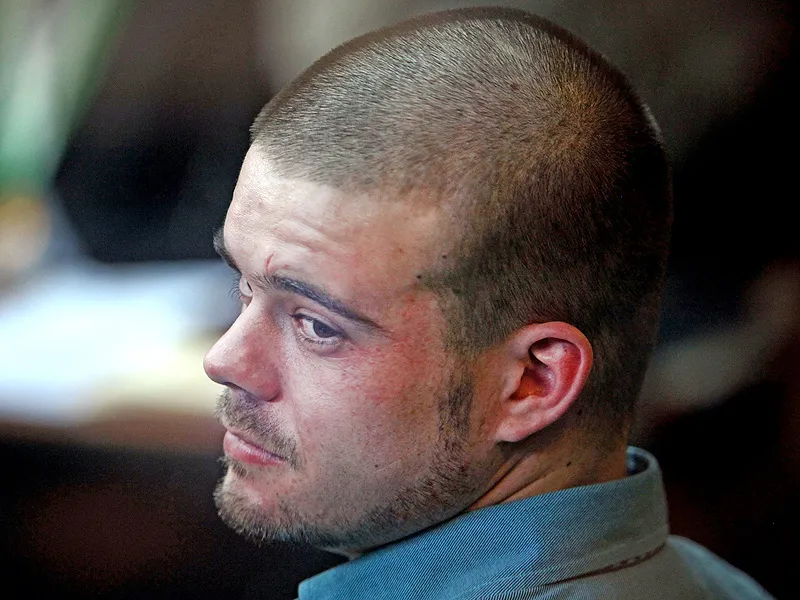 While Joran van der Sloot was a star athlete at school, playing both soccer and tennis, stories from his family reveal that he was a rather troubled young man. He was an honor student who hoped to play tennis for Saint Leo University, but the young van der Sloot also had a reputation for getting into trouble.
According to van der Sloot's mother, he was an accomplished liar and fabricated stories on a regular basis. He also had a gambling problem, and would often sneak out of the house in the middle of the night in order to go to casinos.
A Violent Temper?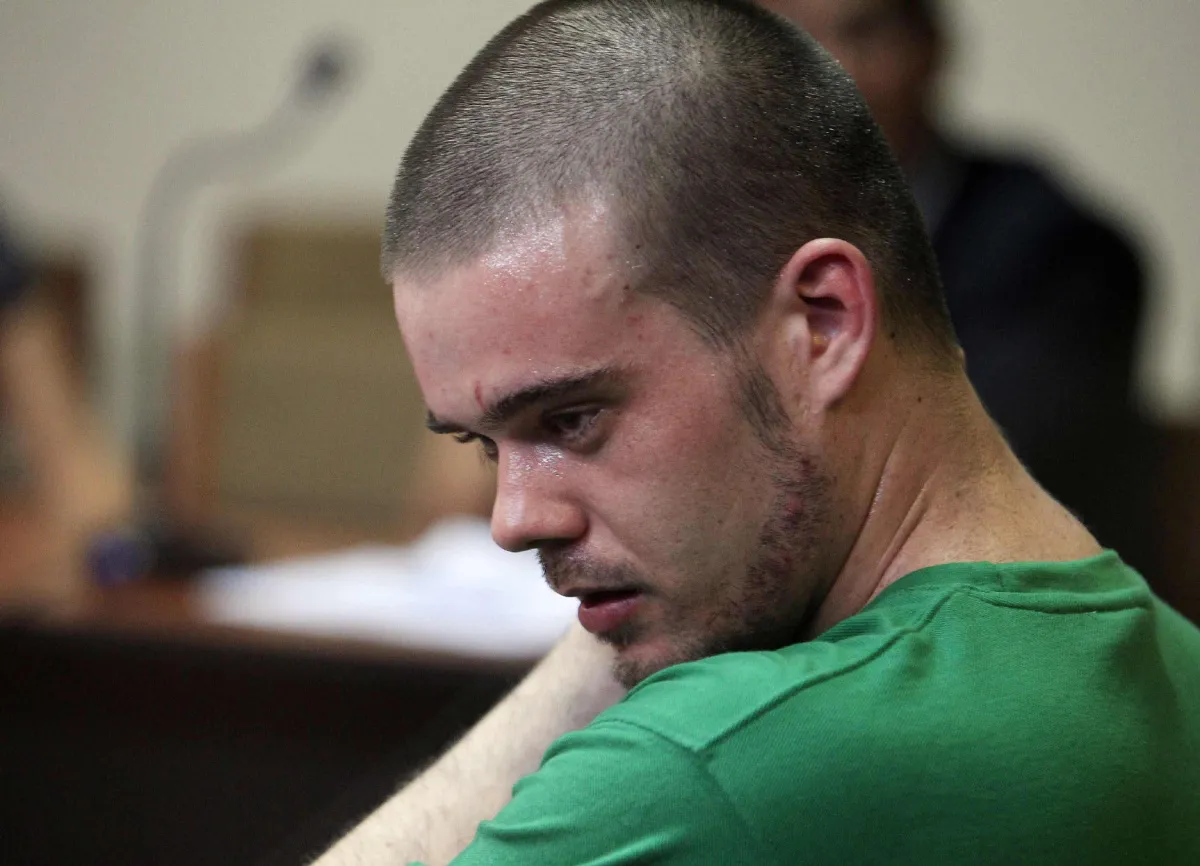 The gambling addiction paired with his propensity for lying make it all the more likely that van der Sloot was involved in Natalee's disappearance. Perhaps the story that he sold her is true; after all, someone with a habit of frequenting casinos is likely to be owe money due to gambling debts.
On the Dutch late night talk show, Pauw & Witteman, crime reporter Peter R. de Vries challenged Joran van der Sloot. Van der Sloot threw a glass of red wine into the reporter's face, his actions revealing an unstable and somewhat violent temper.
Parental Suspicions
Joran van der Sloot himself admitted to his violent temper when he said that he murdered Stephany Flores in a drug fueled rage. His parents have also said that he has made up stories in order to gain more attention from the media.
The fact that several thousand dollars was found missing from Stephany Flores' wallet in car also backs up the theory that Joran had problems with money. It's possible that van der Sloot is making up these stories in order to write another book about his experiences in the hopes that he will make more money from it.
A Father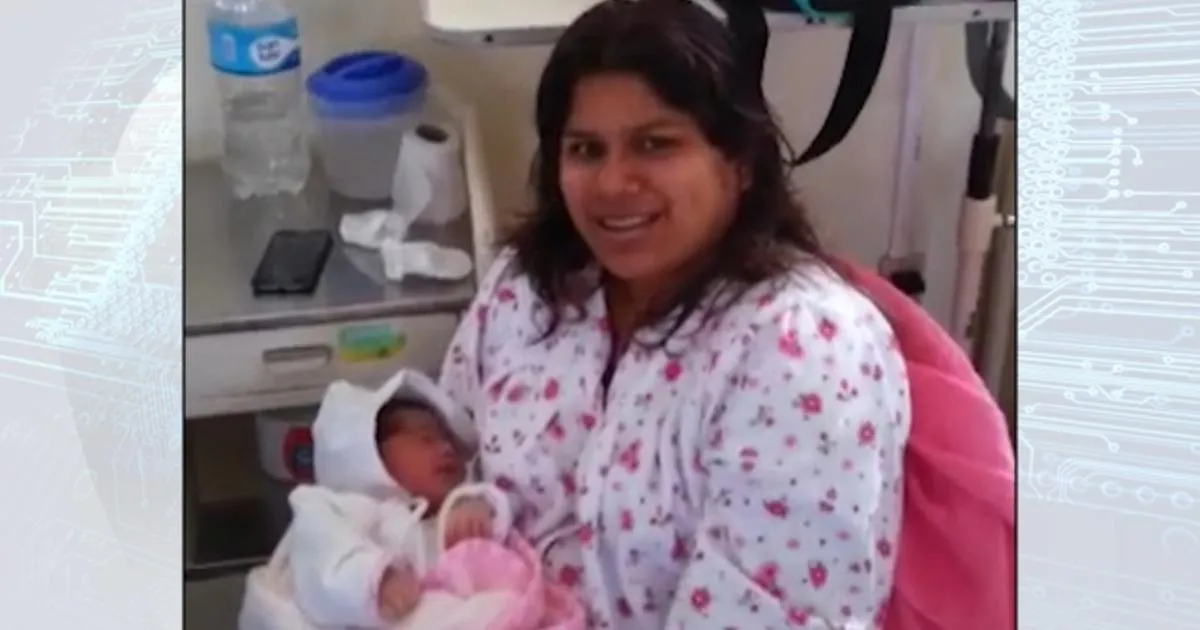 Even though he is locked up in prison, Joran van der Sloot has become a father. His wife, Leidy Figueroa, gave birth to a baby girl in September 2014. Hopefully, having a young daughter of his own will change his heart and turn van der Sloot into a better person.
While it is likely that no one will ever have any answers about what really happened to Natalee Holloway, it is possible that a change of heart will encourage Joran van der Sloot to one day reveal what truly happened in Aruba all those years ago. Meanwhile, the public and Natalee's family can only hope and pray that she is still alive somewhere and can one day be rescued.
Natalee Holloway Declared Legally Dead
On January 12, 2012 – over six years after Natalee's disappearance – an Alabama judge signed an order declaring Natalee Holloway legally dead. Though no one has been charged with her disappearance and her body was never found, Natalee's father Dave Holloway filed a petition to declare his daughter dead in June, around the six year anniversary of her disappearance.
Natalee's mother, Beth Holloway, deeply opposed her ex-husband's motion. She is still holding onto the hope that her daughter is alive because there isn't any clear evidence that she is dead. Despite the judge's ruling, Natalee's mother says she "will always hope and pray for Natalee's safe return."
The Petition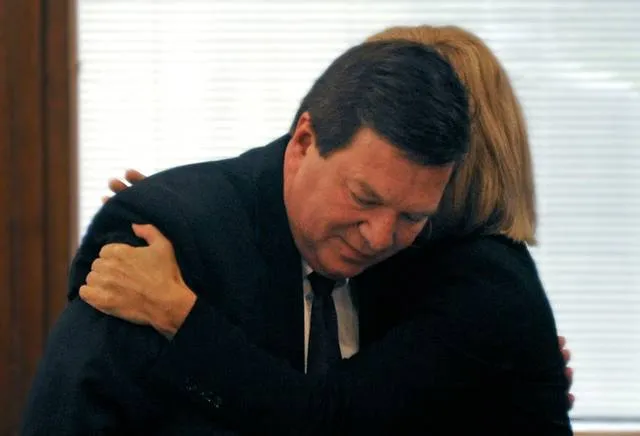 Natalee Holloway's father Dave Holloway wanted very badly to have some closure about his daughter's disappearance and was losing hope that she'd ever safely return. He considered the possibility of Natalee being dead ever since the FBI told him they were approaching the case as homicide 10 days after his daughter went missing.
Though Dave filed a petition that eventually was pushed through, Judge Alan King ruled that there were some stipulations to declaring the missing girl dead. A notice of presumption of death had to be published in a local newspaper for two weeks, followed by a 12-week time frame where anyone with evidence that she was still alive could come forward. Unfortunately, no real evidence was ever submitted and Natalee was declared dead.
Why Natalee Needed to be Declared Dead
According to Natalee's father, the decision to declare Natalee legally dead had to be issued "eventually" though he's still hoping one day she'll be miraculously found alive. Even though it had been six years after Natalee's disappearance, there were so many loose ends that couldn't be tied up if she wasn't thought to be dead.
According to the Holloway family's attorney Mark White, the order acts as a death certificate which helps resolve Natalee's estate. Though Natalee was a teen and didn't have much, she still had a small college fund in her name and was listed as a participant and beneficiary on her father's health insurance.
Natalee's Friends Opinions
Part of the tragedy of Natalee Holloway's disappearance was the fact that she was a really motivated, good student. Her friends admitted to Glamour that she wasn't one to take risks.
Claire Fierman, one of Natalee's best friends admitted, "She was careful, not a rule bender. She turned 16 seven months before I did, and she got a cute little white Volvo. Even though I didn't have a license, I kept begging her, 'Just let me drive it, please?' She finally said, 'OK, you can move it one spot over' in the parking lot. She wasn't someone to take a risk."
Friends Still Struggle With Natalee's Disappearance
Natalee's disappearance wasn't only devastating for her family, but her friends have never fully recovered. Even though they were young when the incident happens, they still report that they're struggling with accepting it. Mallie Tucker, one of Natalee's best friends, admitted that even though Natalee's been gone longer than she knew her, there is still a hole in her heart that can't be filled.
"I close my eyes and I see Natalee, shucking corn," she told Glamour. "It's so strange—Natalee's been gone for longer than I've known her. That's really hard for me—I kind of want the years to stop. I hold on to these dumb little images: the blond hair on her arms. And her bubbly, messy handwriting!"
Natalee's Friends Still Believe It Was Joran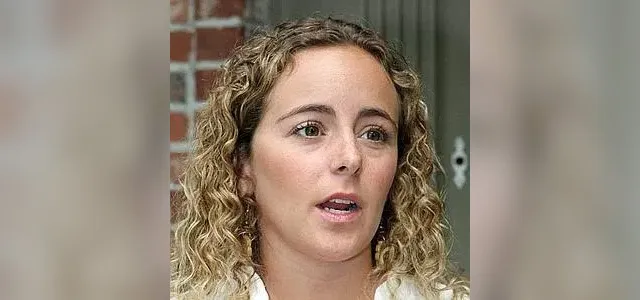 Mallie and Claire, who were on the trip with Natalee when she disappeared, still believe than Joran is the one responsible for her disappearance. "We knew in our gut it was Joran. We just knew," Mallie told Glamour.
Claire also admitted that it was intensely suspicious that Joran's family would not let Beth Holloway into their house when she was looking for her daughter. "If nobody will let her in the house…well, something is really suspicious! We knew in our gut that Joran was behind her disappearance," she said, adding, "He'd done something bad to her—we didn't know what, but we knew it was him."
Hope For Natalee
Claire and Mallie felt helpless in the wake of Natalee's disappearance. They truly believed that Joran had something to do with it, and spent days being unable to sleep waiting for news. One of the girls even admitted that she was afraid to shower in case she missed something important.
To deal with their grief Mallie and Claire created friendship bracelets to raise awareness. They called these three-thread yarn bracelets "Hope for Natalee bracelets" and made thousands of them. The girls passed these out to their friends and even mailed some to Beth Holloway in Aruba, which she passed out to locals.
Natalee's Friends Believed They Would Find Her
Claire and Mallie didn't give up hope for Natalee. They remembered the Elizabeth Smart case, where she was found after having been missing for nine months. Mallie admitted that when she went on a trip to Acapulco with her family, she kept feeling like she would see Natalee everywhere. She admitted that she would bust through random doors and public bathrooms, thinking she would find Natalee with her hair cut off and dyed. Unfortunately, that wasn't the case.
Even though the church held prayer services every day, and yellow ribbons were tied all over Mountain Brook, Natalee was never found.
Natalee's Friends Were Scared to Date
Natalee's disappearance left Claire and Mallie scarred. Because they believed that Joran was the cause of Natalee's death, they were afraid of men. Though the pair went off to separate colleges, they admitted that they couldn't hold a boyfriend out of fear. "When I met a guy, I'd be scared. I'd be, Why are you talking to me?" said Claire.
"Me, too," admitted Mallie. "I didn't date in college. We never went on single dates. We would always go on group dates—the guy had to be surrounded by people we'd known for a long time."
Mallie Becomes An Alcoholic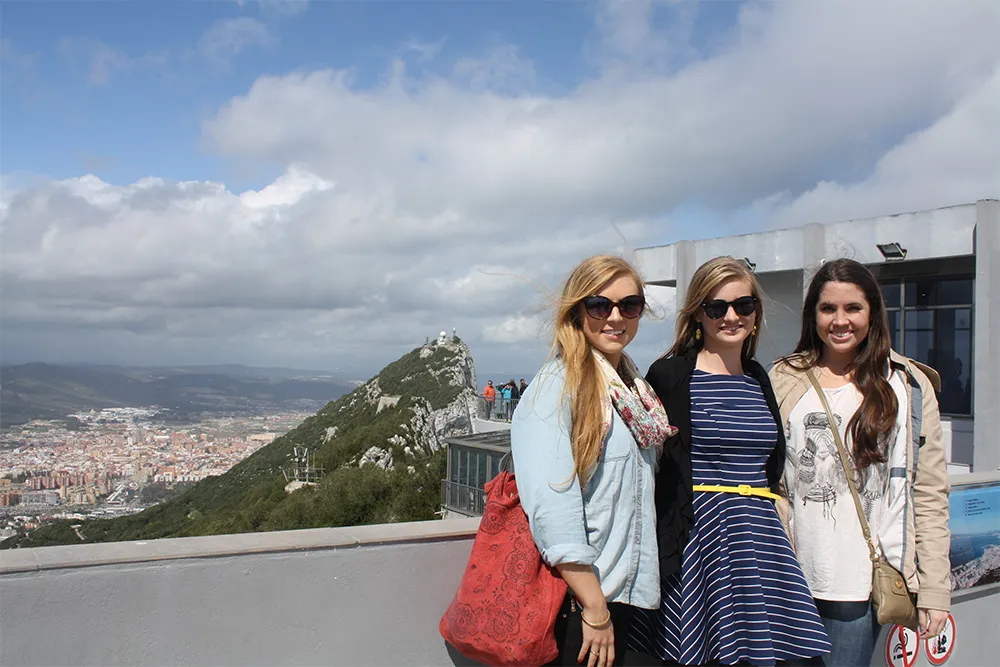 Natalee's disappearance greatly affected her best friends – some could say it even ruined their lives. Mallie, who was a bright girl attending the University of Montevallo, ended up flunking out by her junior year. She wasn't focusing on her studies, and instead, turned to alcohol to ease her guilt and anxiety about Natalee's disappearance.
"I used wine to hide my feelings from myself. I drank and drank. Numbness was what I was after," she admitted. In 2008, Mallie was accepted into Safe Harbor, a substance abuse facility in Orange County, California. She completed inpatient treatment and ended up finding a new life path in her sobriety.
Mallie Dedicates Her Life to Helping Others
After Mallie attended rehab and slowly began to heal from Natalee's tragic disappearance, she found a new life path. She knew she wanted to help others – not just female alcoholics like herself, but those who had been traumatized by things like losing a friend, domestic violence or rejection and abandonment like she had been.
Mallie began attending college near Safe Harbor and became a certified drug and alcohol counselor. She now works at Bradford Health Services in Birmingham and tells patients who've been traumatized to confront their trauma.
Natalee's Friends Finally Let Go
Claire admitted that they still keep in touch with Beth Holloway, but have had immense trouble letting go. In 2010, almost five years after Natalee's disappearance, her friends decided they needed to move on with their lives.
Claire and Mallie, at the suggestion of Claire's therapist, each wrote a letter to Natalee telling her how much they loved and missed her. At the end of Claire's letter, she wrote, "I'm sorry, but I have to let you go." The girls took the letters to Huntington Beach at sunset and read them out loud. They dug a hole in the sand and put the letters in, then lit a bonfire and burned the letters. Mallie admits that was their funeral and they finally, for the first time in years, felt some closure.
Confronting the Trauma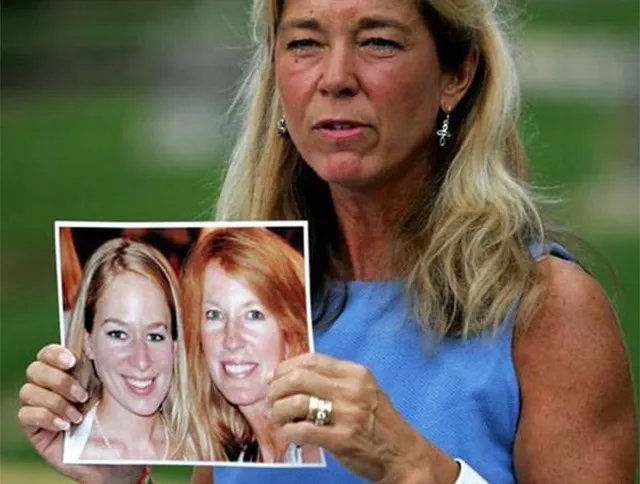 Mallie uses Natalee's disappearance to help others heal every single day. If she can't bring Natalee back, at least she can use the terrible thing that happened to her to benefit others who need help.
Gently confront your detachment," is one Mallie's biggest pieces of advice. "If you've lost a friend, think of her every single day. Take her picture out…like I have finally done with Natalee's. That won't heal the pain—and it's not the anniversaries that hurt; it's the random things, like hearing Lynyrd Skynyrd, that hit me—but it makes the pain manageable."
Widespread Criticism
The handling of Natalee's disappearance and alleged murder attracted a lot of international criticism from those who believed that the authorities in Aruba did not do enough to investigate the tragedy. Natalee's mother and stepfather even called for a boycott of the Caribbean island, claiming that the popular tourist destination was not a safe place for vacationers.
The boycott was supported by the former governor of Alabama, Bob Riley, and also the governors of Georgia and Arkansas. Many congressmen also supported the boycott. The boycott discouraged people from not only traveling to Aruba but also to other Dutch territories.
Support for the Boycott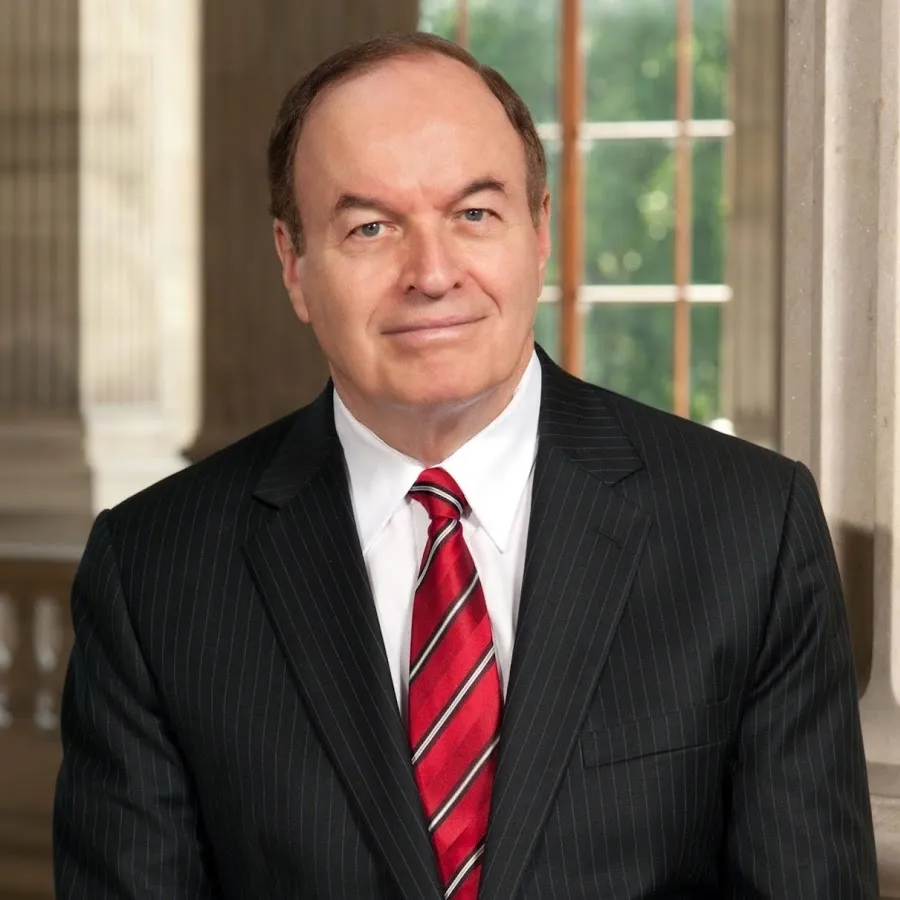 Many senators supported the boycott, and the city council of Philadelphia, Pennsylvania voted in favor of the governor of Pennsylvania to call for a boycott. While he refused, and no federal support for the government was given, many senators in Alabama were on board with the boycott and fought to raise awareness.
Senator Richard Shelby wrote a letter to the American Society of Travel Agents encouraging them to join in the boycott. He wrote, "For the safety, security and well-being of our citizens, I do not believe that we can trust that we will be protected while in Aruba."
Aruba Speaks Out
Natalee's disappearance gained so much bad publicity for the island that public officials were forced to comment on the situation. Prime Minister Oduber said that authorities had done their best and spoke against the boycott saying, "This is a preposterous and irresponsible act. We are not guerrillas. We are not terrorists. We don't pose a threat to the United States, nor to Alabama."
The Aruba Strategic Communications Task Force was formed in order to respond to negative portrayals of the island. The group, which consisted of members of the Aruba Tourism Authority, the Aruban Chamber of Commerce, the Aruba Hospitality and Security Foundation, and the Aruba Hotel and Tourism Association opposed the calls for a boycott.
The Natalee Holloway Resource Center
After Natalee's disappearance, her mother Beth Holloway dedicated her life to making sure that what happened to Natalee doesn't happen to anyone else. In 2010, in cooperation with the National Museum of Crime and Punishment, Beth created the Natalee Holloway Resource Center. When searching for her daughter, she realized that she desperately needed contact information, law enforcement information and government resources that she just didn't have easy access to. The center now helps families of missing loved ones find these resources and create a plan of action.
Unfortunately, in 2015, the crime museum permanently closed its doors, but it still continues to operate the Natalee Holloway Resource Center. For some parents with missing children, there is hope out there.
Loving Natalee
One of the ways that Beth Holloway found of coping with her grief after losing her daughter was in writing. In 2007, HarperOne, an imprint of HarperCollins, published Loving Natalee: A Mother's Testament of Hope and Faith. The autobiography centered on Beth's struggles with losing her daughter.
The book, which had portions contributed to it by Sunny Tillman, was also sold under the alternate subtitle of The True Story of the Aruba Kidnapping and Its Aftermath. Loving Natalee: A Mother's Testament of Hope and Faith ended up becoming a bestseller, and was listed on the New York Times best seller list.
A Film Adaptation
The book became so popular that a movie was made based off of the novel. While critics, such as Jarett Wieselman of the New York Post, said that it was too soon after Natalee's disappearance for a film to be made, the announcement from the Lifetime Movie Network said that they intended to tell Natalee's story "sensitively and accurately" and that they would work directly with Natalee's mother to tell her story.
The made for TV movie first aired on Lifetime on April 19, 2009. It received the network's highest television ratings in its history, bringing in 3.2 million viewers on the night that it first aired.
A Critical Flop
While millions of viewers tuned in to watch the tragic tale unfold on their television screens, critics were not so impressed with the film version of Natalee's story. A critic named Alec Harvey wrote in The Birmingham News that Natalee Holloway was "sloppy and uneven, a forgettable look at the tragedy that consumed the nation's attention for months."
Interestingly, Joran van der Sloot, who is believed to have been responsible for the death and disappearance of Natalee Holloway, also watched the film. According to van der Sloot's friend, John Ludwick, van der Sloot claimed that some part of the film were accurate portrayals, although other parts were not.
Various Books Published

In 2006 a book called Aruba: The Tragic Untold Story of Natalee Holloway and Corruption in Paradise was released by Natalee's father. In the book he told story of her search and the ongoing investigation. Natalee's mother, Beth, also wrote her own book called Loving Natalee, and it was later made into a Lifetime movie in 2009.
The following year, 2007, Joran van der Sloot wrote a book that published his version of events called De zaak Natalee Holloway which translates to The Case of Natalee Holloway. Joran discusses his own life in the book, and what he claims happened the night of Natalee's disappearance. He does this all while maintaining his own innocence, of course.
The Tragic Story of Robyn Gardner
Another American woman went missing in the Caribbean six years later. 35-year old Robyn Gardner of Maryland traveled to Aruba in 2011, with a man she met online. Gary Giordano, was 50 years old at the time and living in Washington D.C. He met Gardner on Adult Friend Finder, a swinger's website, in late July 2011 and the two decided to go on vacation together for two months, after Gardner had recently lost her job.
They were last seen together on August 2, 2011 at the Rum Reef Bar & Grill. Security footage captured Robyn Gardner and Giordano leaving the bar together. Two hours later it again captures Giordano on film, but Gardner is missing.
An Argument Caught On Camera
Once Gardner went missing, detectives looked closely at the security footage, where the couple is seen having a heated argument hours before leaving the bar that day. Giordano was seen enraged, grabbing Gardner by the neck and pushing her into an elevator.
Back home, Gardner had a boyfriend, Richard Forester. They too, had an argument before she left for vacation, but while she was in Aruba, she texted him, 'I love you, I care about you. We'll sort this out when I get back" reported Daily Mail.
Giordano Flees, Suspicions Arise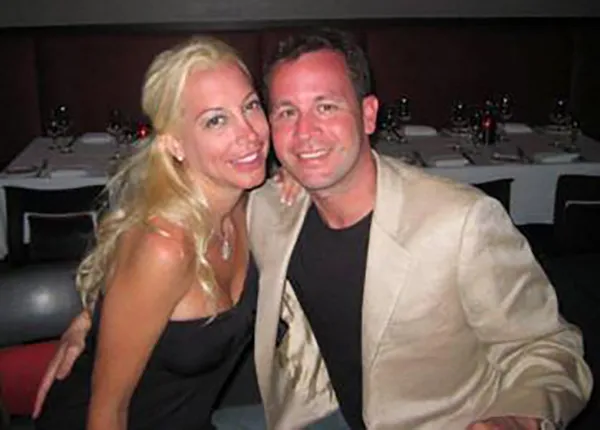 Giordano was the one who reported her missing later that day, saying she disappeared in the ocean while snorkeling and police began to investigate. When they tried to get ahold of Giordano for questioning, they found him at the airport, quickly rescheduling his flight to jump on the next plane. He was apprehended and held in an Aruban jail for two months, but eventually, let go due to lack of evidence.
Then it was discovered that Giordano had taken out a $1.5 million accidental death insurance policy on Gardner just one day before their trip together. Witnesses who saw them that day were questioned and said Giordano was sweating profusely and acted suspiciously for someone who just lost their friend.
Still Missing, No Arrest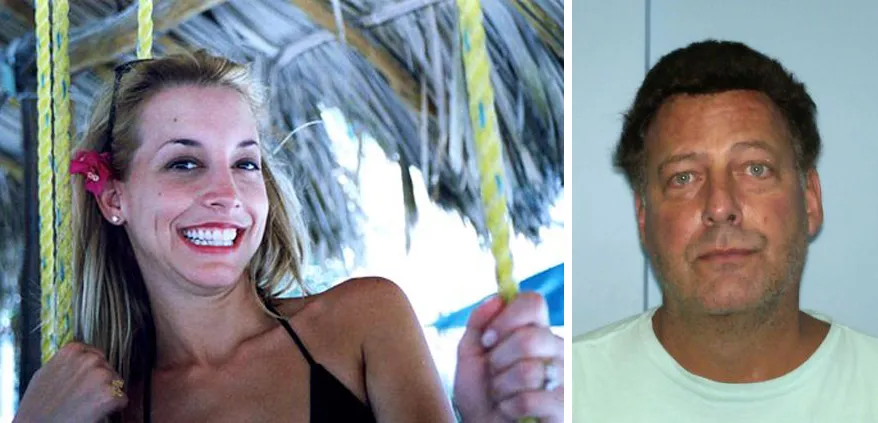 Rumors spread that her body might be found at the nearby Dog Graves Beach. Some speculate that she was buried alive in a dog's grave, grotesquely, with the body of the dog thrown on top of her, but she's never been found. But as of 2017, no one has been charged with her murder, and Giordano is a free man.
In fact, he's even profited off of her death. Although the insurance company never paid out, Giordano released a book about her disappearance, The Aruba Files: The Redemption Story of Gary V. Giordano. He then went on the Dr. Phil Show to promote his book and said, "I didn't do anything wrong so I don't have any remorseful feelings." The case is still unsolved.
The Abduction of Elizabeth Smart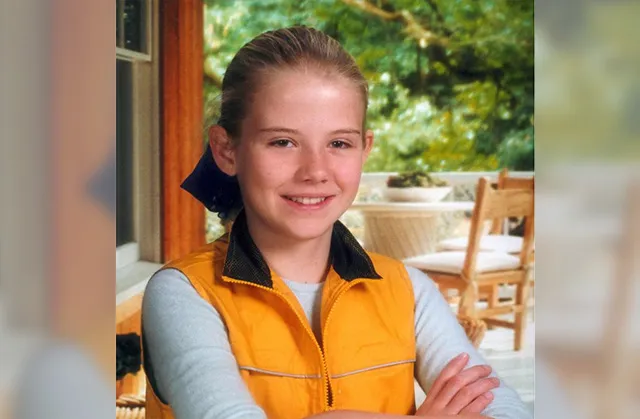 On June 5, 2002, at the age of 14, Elizabeth Smart was abducted from her bedroom. It started as a normal night for the Smart family. Elizabeth's father Ed and his wife Louis lived with their six children in Federal Heights, Utah – an affluent area of Salt Lake City.
On the evening of June 4, 2002, the family went to attend an awards ceremony at Bryant Middle School. When they returned, Ed got the children ready for bed. He made sure all the doors were locked, but didn't set the alarm because it would go off if the children got up in the middle of the night.
The Break In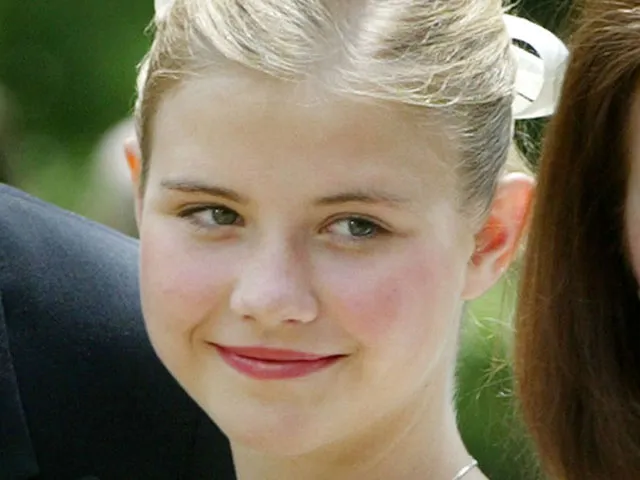 In the early morning of June 5, 2002, Brian David Mitchell broke into Elizabeth Smart's bedroom. She shared the bedroom with her nine-year-old sister Mary Katherine, who pretended to be asleep. Because Mary Katherine had watched the abduction she was able to give a good description to the police.
Mary Katherine described Brian as a white man in his 30s or 40s. He had dark hair, and threatened Elizabeth with a knife, but at the time Mary had thought it was a gun. Elizabeth yelled after stubbing her toe and Brian said "You better be quiet, and I won't hurt you." Elizabeth asked, "Why are you doing this?" but his answer wasn't clear.
Mary Katherine Tries to Tell Her Parents
As soon as she felt like Elizabeth and Brian had left the room, Mary Katherine hopped out of bed to tell her parents. She ended up running into Brian and Elizabeth in the hallway as they were looking into her brother's room. She quietly crept back to her bed and hid for over two hours before she felt safe enough to come out.
"I thought, you know, be quiet, because if he hears you, he might take you too, and you're the only person who has seen this,"she said. "I was, like, shaking."
Mary Katherine Finally Emerges From Her Bedroom
Around 4 a.m., Mary Katherine finally mustered up the courage to go into her parents' bedroom and wake them. She told them that Elizabeth had been taken by a man, but they didn't believe her. They thought she just had a bad dream.
To comfort his daughter, Ed smart walked from room to room to look for Elizabeth but only confirmed what Mary Katherine had said. She told him, "You're not going to find her. A man came and took her. He had a knife." Despite the fact they couldn't find Elizabeth, her parents still believed that Mary Katherine must be mistaken until Lois Smart saw that the screen in the downstairs window had been cut with a knife. The couple appeared on TV the next day begging for the kidnapper to return their daughter.
The Search
The Laura Recovery Center organized a search for Elizabeth in the days after her abduction. Over 2,000 volunteers were dispatched to the area, including helicopters and search dogs, and word spread quickly. After many days, the community-led search was closed unsuccessfully.
Elizabeth's family didn't lose hope because they had Mary Katherine as an eyewitness. Police questioned hundreds of suspect, including Bret Michael Edmunds, a 26-year-old who was perused across the country. It was later proved that Edmunds was in a hospital in West Virginia suffering from a drug overdose when Smart was abducted.
Finding Elizabeth
Other suspects, like Richard Ricci, a handyman who confessed but later died in jail, turned out to be poor leads. Elizabeth was still missing and police were losing hope at finding her captor until one day in October when Mary Katherine had a breakthrough. She remembered where she had heard Brian Mitchell's voice and told her parents she thought it was Emmanuel.
The Smarts frequently gave unemployed and homeless people odd jobs around their property. Mitched was a worker who had called himself Emmanuel. He worked with the Smarts for five hours fixing the roof and raking leaves. Police didn't feel this was enough evidence because Mary Katherine had only briefly met Emmanuel and didn't remember initially. The Smarts had a police sketch drawn up by artist Dalene Nielson. This was later released to the public and in outlets like Larry King Live and America's Most Wanted. Emmanuel's family recognized the drawing as Brian David Mitchell and contacted the police.
How Mitchell and Smart First Met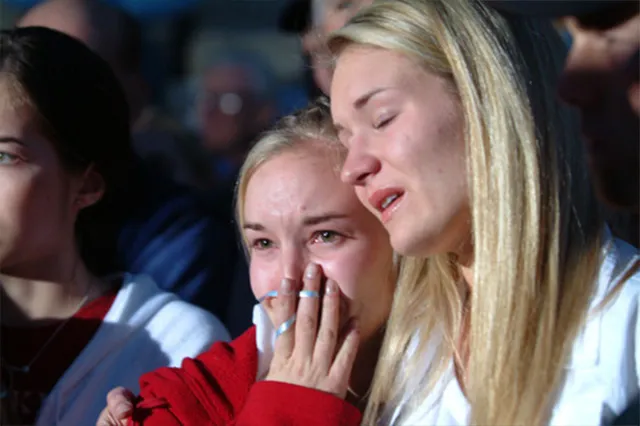 Mitchell wasn't a stranger to Elizabeth or her sister Mary Katherine – but that's because he made sure the girls knew who he was. He targeted Elizabeth since before her family ever hired him to do odd jobs.
According to My Story, Elizabeth's memoir, Mitchell first saw Elizabeth when her family passed him on a street corner and her mother offered him $5 and some odd jobs around the home. She later learned, that Mitchell decided she was "the one" – the second of five wives he hoped to have – and watched her closely. He took a job in her home to familiarize himself with where their bedrooms were located.
Elizabeth's Story is Turned into a TV Movie
The story of Elizabeth's kidnapping was turned into a 2003 made-for-TV movie that was based on Ed and Lois Smart's book, Bringing Elizabeth Home. It was broadcast on CBS just eight months after she was found alive, walking in the street with Mitchell.
The film starred Amber Marshall, who played the role of Elizabeth and Dylan Baker, who played Elizabeth's father Ed. The movie actually saw some critical success. Three of its stars were nominated for 2004 Young Artist Awards – each in separate categories that fell under Best Performance in a TV Movie Miniseries or Special.
The Trial
Nine months after Elizabeth was abducted, Mitchell was spotted traveling with two people in Sandy, Utah by a biker who had seen him on America's Most Wanted the night before. After alerting police, it was discovered that the two people were Elizabeth Smart, in a grey wig and sunglasses and Wanda Ileen Barzee. Smart was reunited with her family and Mitchell and Barzee were taken into custody.
It took Mitchell's case almost eight years to get into court because of psychiatric evaluations and general delays. He pleaded not guilty by reason of insanity, which was struck down. He was sentenced to life in prison without parole. Wanda Barzee pled guilty as well and was sentenced to 15 years in prison.
Psychiatric Evaluation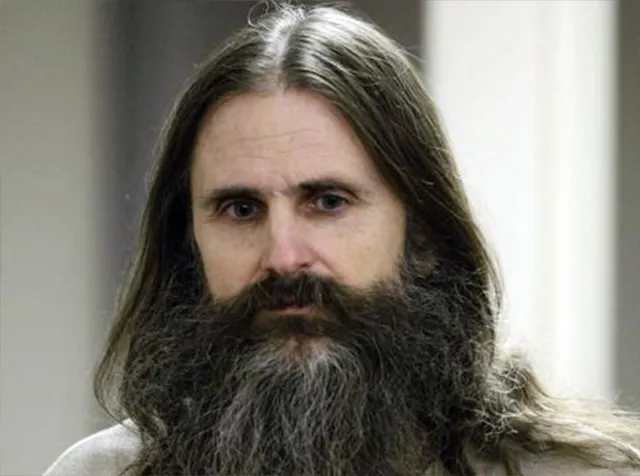 Brian David Mitchell and his wife Wanda Ileen Barzee were taken into custody on March 12, 2003. Michael was incarcerated at the Utah State Hospital while he underwent psychiatric evaluation to see if he could testify in court. The defense was hoping he'd get off based on insanity. This notion continuously delayed Elizabeth's trial.
Initially, Dr. Stephen Goulding, a psychologist hired by Mitchell's camp, ruled Mitchell wasn't well enough to testify -- Mitchell's extreme religious beliefs were actually completely delusional rather than zealous. This postponed the trail for another year until 2004 when the court overrode Goulding's opinion and found Mitchell to be perfectly competent.
Mitchell Tries to Take a Plea Bargain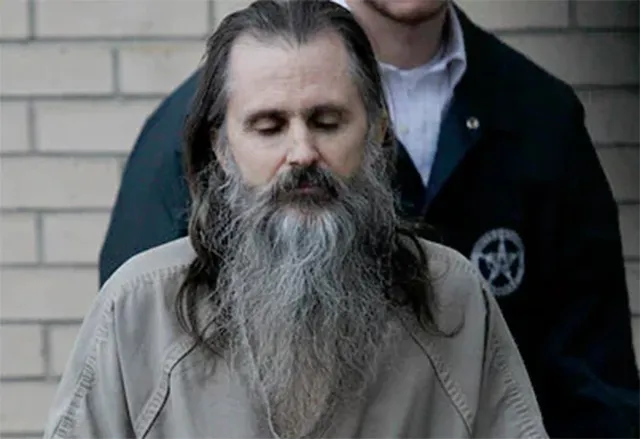 As soon as the court ruled Mitchell well enough to testify, plea negotiations began between the defense and the prosecution. Mitchell was willing to plead guilty to both kidnapping and burglary under the condition that he would get only a 10-15 years sentence and Smart didn't have to testify. This would mean the sexual assault charges would be dropped, which the prosecution refused.
By October 2004, an agreement had still not been reached. The defense appealed yet again, asking Smart's camp to rethink what they were offering Mitchell. Again, the appeal was rejected.
Mitchell Is Ruled as Incompetent to Stand Trial Second Time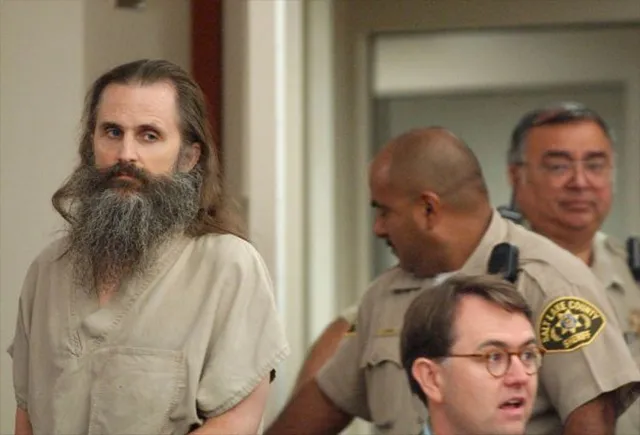 After neither party could settle on a plea bargain, Mitchell was mentally evaluated again. Dr. Jennifer Skeem, a psychologist who initially said Mitchell was competent to stand trial, interviewed him again in 2005 at the request of the defense. Mitchell's attorney, Heidi Buchi filed a brief that said Mitchell was no longer competent to stand trial.
Many people believed this was a rouse. Mitchell began acting out in court, but his behavior in jail remained calm and unchanged. Still, Judge Judy Atherton agreed with the defense and believed that Mitchell was exhibiting signs of psychosis. He re-entered Utah State Hospital in August of 2005 and stayed there until 2008.
The Moral Case of Forcible Medication
In February 2006, a bill was put before Utah legislature to allow doctors to forcibly medicate those unfit to stand trial so they could become mentally sound enough to testify. This motion was sought for both Wanda Barzee and Mitchell; however, it was only approved for Barzee.
At this time, Mitchell was more unwell than ever. He was declared unfit to stand trial yet again in December of 2006 when he yelled at a judge during a hearing. Doctors had been treating Mitchell without medication because he refused, but a court request was made for permission to forcibly administer drugs. In 2008, it was ruled that Mitchell couldn't legally be forced to take medication in the state of Utah because it was "unnecessary and needlessly harsh."
Federal Court Takes on Elizabeth's Case
In 2008, after it was ruled that Mitchell couldn't be forcibly medicated in order to testify, the case was transferred to Federal court. The court held hearings on Mitchell's mental competency throughout the rest of 2009, with multiple doctors having different opinions.
Dr. Michael Welner became a key witness in the case. He reviewed 210 sources and 57 different interviews with people like Mitchell, his wife, his family and the Smarts. In his 206-page report he included significant new evidence that Mitchell was competent the entire time. He diagnosed the kidnapper with pedophilia, nonexclusive type, antisocial personality disorder, narcissistic personality disorder, and alcohol abuse. Welner believed Mitchell was supremely manipulative and used religion as a way to get people to think he was delusional.
Elizabeth Recalls Her Abduction in Court
Years after her abduction, Elizabeth finally sought justice. The trial had been pushed off long enough. During a 2009 court appearance, the 21-year-old calmly recalled her terrifying abduction.
"He placed his hand on my chest," she said speaking of Mitchell. "Then put the knife up to my neck. He told me to get up quietly and if I didn't then he would kill me and my family." Elizabeth complied and quietly followed Mitchell's orders without much resistance. After Mitchell took her from her home, she was lead to a camp in the woods just three miles from her house.
The Ritual Wedding
When Elizabeth arrived at the camp three miles from her house, she was lead into some sort of lean-to outside of the main bit of the camp. Inside the lean-to, Wanda Barzee tried to get Elizabeth to change out of her pajamas into some sort of robe. Barzee proceeded to wash Elizabeth's feet.
According to a statement made in court, Elizabeth was told if she didn't change, Mitchell would come in and rip her pajamas off. She ended up putting on the robe, and Mitchell came into the lean-to. Mitchell performed a marriage ceremony between him and Elizabeth. To consummate the marriage, he raped the young girl.
The Horrible Abuse Elizabeth Suffered
Though Elizabeth was only held captive in Mitchell's camp for nine months, it was a long, traumatic nine months. She was forced to wear a veil to hide her identity and was almost found several times, but was too afraid to speak up. Smart told the court that when she was at the camp, she was tied to a tree with a cable. The only time they would untie her is when she was going to be raped by Mitchell. She reported that she was raped as much as four times a day.
According to Smart's testimony, Mitchell gave her drugs and alcohol which lowered her resistance. She stated that once she was forced to drink so much alcohol that she became extremely ill. Mitchell forced her to lay face down in her vomit all night. He also showed her tons of pornography.
Mitchell Called Elizabeth Augustine
According to Elizabeth, Mitchell changed her name and forced her to answer to Augustine. She was not allowed to eat for days at a time but always stayed strong. Elizabeth even attempted to fight Mitchell's assaults by biting him, which almost made him stop.
"He said if I [bit him], he would never have sex with me again and I would be the most miserable woman in the world," she testified. "He said that but it didn't stop him." Elizabeth's abuse was a shock to her parents, who had never pressed her for details before the trial.
The Search Party Was Almost a Success
The search party proved unsuccessful, but the most heartbreaking part was that they were so close to finding Elizabeth. Elizabeth recalled in her book that she heard her uncle's voice in the search party but was too terrified to scream out because Mitchell had told her that if she tried to escape, he would kill her family.
Days after the kidnapping, Smart was almost rescued by the search team when a helicopter hovered over their makeshift camp. She was tied to a tree with steel cables, but as soon as the helicopter got close enough that the trees literally bent around the helicopter's propellers, she was forced inside. After about a minute, the helicopter flew away.
The Cop That Almost Rescued Elizabeth Smart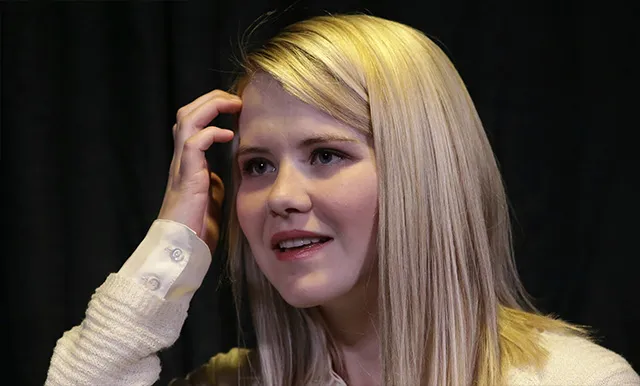 Months after her abduction, Elizabeth came extremely close to being found by police. In fact, she was close enough to look a detective in the eye. During her trial, she told jurors that a Salt Lake City detective tried to see behind her veil but complied when Mitchell said she covered her face for religious reasons.
She criticized the detective for giving up easily. "I was mad at myself, that I didn't say anything," she said to the court. "I felt terrible that the detective hadn't pushed harder and had just walked away."
Brian Mitchell's Unsuccessful Attempt to Kidnap Elizabeth's Cousin
Mitchell was intent on finding five wives – and he was going to kidnap all of them if he had to. While Elizabeth was currently being held captive, he targeted her cousin Olivia Wright as his third wife.
According to Smart, she watched him pack a bag with the same clothing, stocking cap and knife he used when he kidnapped her from her home. The kidnapping was unsuccessful because Mitchell knocked something over on the windowsill that made enough noise to wake up the house. He backed down for fear of being caught.
How Elizabeth Found the Strength to Continue
Elizabeth didn't once give up during her kidnapping, even though she was repeatedly abused by her captors. In an interview with U.S. News, she admitted that when things took a turn for a worse, she would think of her family.
"Every time I thought I hit rock bottom, somehow these people would find something new, something worse," she said. "Every single time. And I had to shut down my heart because it hurt so bad that I wouldn't have been able to survive. I knew that my family would always love me and that they wouldn't abandon me, so I made the decision to do whatever it took to survive. It didn't matter what it was. But when I made that decision, it was turning off a part of my heart, part of my soul, because I just couldn't take it."
Elizabeth Learns to Heal After her Terrifying Kidnapping
After her abduction, Elizabeth tried her best to move on. For many, this seems like an impossible task, but Elizabeth had a new lease on life. She began studying music at Brigham Young University, and feels blessed to have come out on top. She considers herself completely unscarred from the events that took place.
"I feel so fortunate that I was able to come through this unscarred. I want to tell other people 'Don't give up. Miracles do happen,'" she said in a 2008 interview with People. "I'm not sorry this happened to me anymore, because it made me grow up."
Elizabeth Pens My Story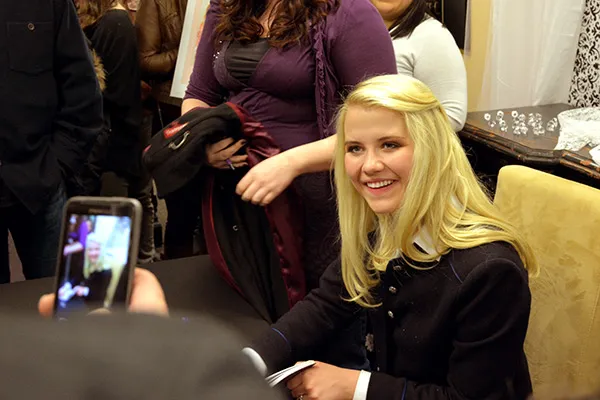 In 2013, Elizabeth Smart released her memoir My Story. The 308-page book was an eye-opening account of her traumatic nine months in captivity – covering everything from stories of Mitchell's daily assaults to how she managed to find hope.
Elizabeth wrote the book with help from Chris Stewart, a Utah congressman who's written numerous books centered around religion and patriotism. Elizabeth hopes that her book will help other victims know it's possible to find happiness and move forward in their lives after major trauma. "I want people to know that I'm happy in my life right now," Smart told the Associated Press. "I also, even more so, want to reach out to people who might not be in a good situation. Maybe they're in a situation that was similar to the one that I was in."
All of Elizabeth's Dreams Come True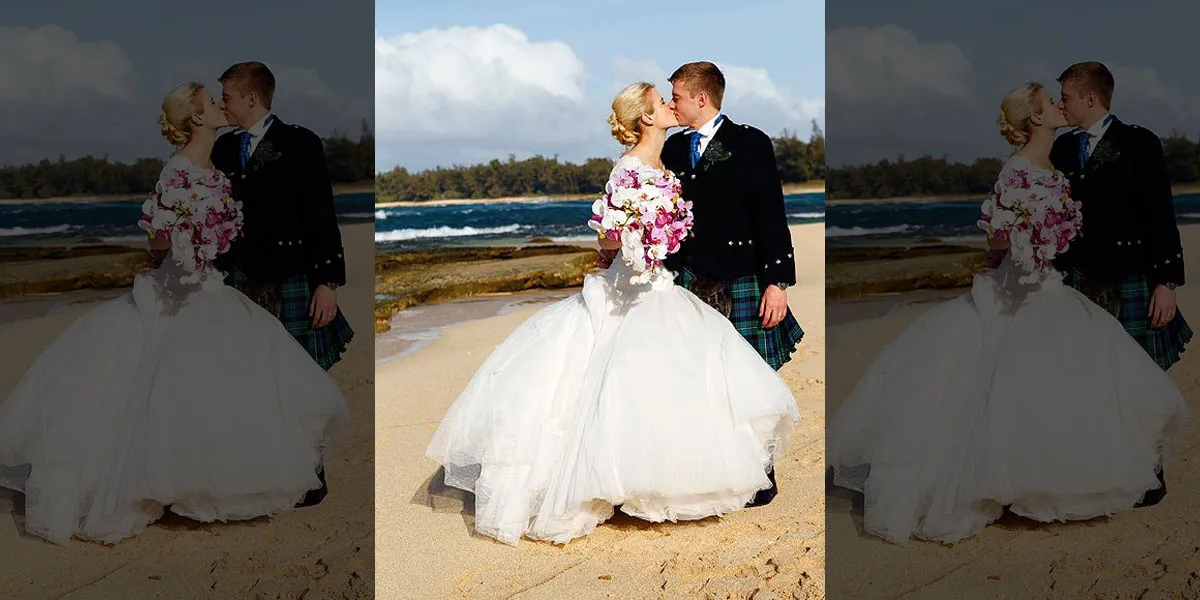 Elizabeth admitted to People in 2014 that her "greatest aspiration" was to be a mom. "I wouldn't be here if it weren't for my mom," she said. "My mom is a hero and has influenced my life more than any other person, and I'd like to have that same influence on my children."
Luckily for Smart her dreams became a reality in 2015. She welcomed her first daughter Chloe in February of that year. Three years prior, she married the love of her life, Matthew Gilmour, in a private ceremony in Hawaii. She also has a bustling career as a writer.
JonBenét Ramsey
The tragic disappearance of Natalee Holloway brought up comparisons of other disappearances and deaths surrounded by mysterious circumstances. Less than a decade before Natalee Holloway disappeared in Aruba, another young girl went missing.
It was Christmastime in 1996 when JonBenét Patricia Ramsey went missing. JonBenét was a beauty pageant queen from Boulder, Colorado. Her parents found a ransom note in their home on Christmas, before finding their daughter's body in the basement of their house several hours after reporting that she was missing. After the autopsy was done, it was ruled that JonBenét Ramsey had been murdered in cold blood.
A Tragic Death
JonBenét Ramsey was just six years old when she died. She had sustained a broken skull and had been strangled. The garrote used to strangle her was found still tied around her neck. The autopsy report said that she officially died from "asphyxia by strangulation associated with craniocerebral trauma."
Much as with Natalee Holloway's case, JonBenét Ramsey's story gripped the entire nation. The whole country watched as the murder investigation was carried out and speculated over who had killed the young beauty queen. Like Natalee, JonBenét was a beautiful young girl who had her entire life still ahead of her.
What Really Happened?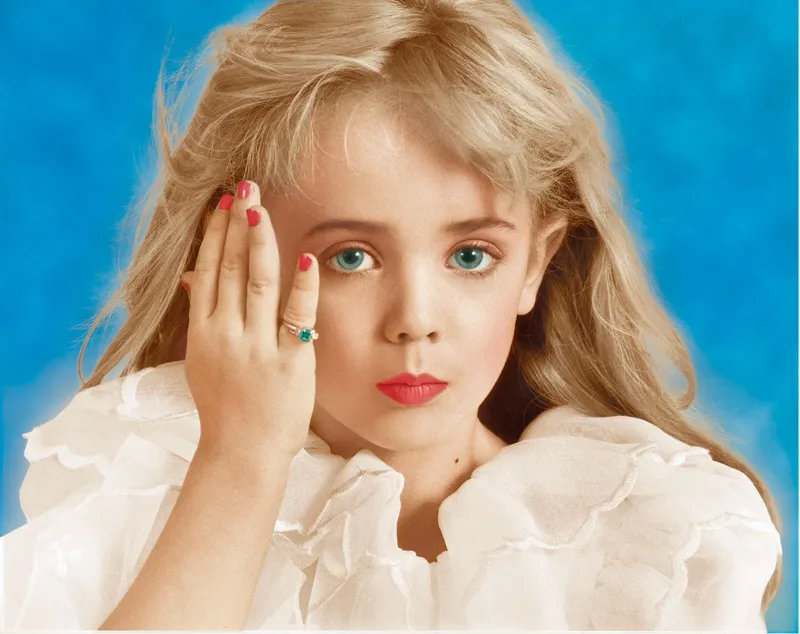 Many people became suspects in the case, although the real murderer was never actually found. Many people believed that either JonBenét's parents or her nine year old brother, Burke, were responsible for the young girl's death. It was alleged that the ransom note found inside the house was simply a decoy to deflect suspicion from the family.
Other people believed that JonBenét's popularity as a beauty queen had attracted attention from someone who had broken into the Ramsey home and murdered the little girl. Other suspects included neighbors and other family members, with authorities saying that a family member was most likely to have been the one who murdered young JonBenét.
A False Confession
In 2006, a 41 year old elementary school teacher named John Mark Karr confessed to having killed JonBenét Ramsey after being arrested in Bangkok, Thailand. He claimed that he had drugged, assaulted, and killed her although he said that the murder had been accidental.
Despite what initially seemed to be a huge breakthrough in the case, authorities were unable to find anything that linked the alleged murderer to the crime scene. His claims of having drugged JonBenét were also suspicious as the autopsy found no drugs in her body. DNA samples from Karr also did not match any found on her.
A Decades Long Study
As was the case with the Natalee Holloway story, many people benefited off of the disappearance and death of JonBenét Ramsey. In 1997, Carlton Smith wrote Death of a little princess: the tragic story of the murder of JonBenét Ramsey. This was followed by a book about Patsy Ramsey, JonBenét's mother, written by Linda Edison McLean with a forward by Patsy herself.This book was titled JonBenét's mother: the tragedy and the truth.
Many books and television specials would come out over the next two decades. JonBenét's parents, John and Patsy Ramsey, published The death of innocence: JonBenét's parents tell their story.
An Open Investigation
Despite the fact that the murder took place 20 years ago and a number of promising leads, the true murderer of JonBenét Ramsey was never found. Accusations from the public that JonBenéts parents or her brother, Burke, had committed the crime led to the family filing various lawsuits for defamation of character against their accusers.
The murder still receives media attention, even two decades later. The case was never closed, and still remains an open investigation at the Boulder, Colorado police department. It is highly likely that no one other than the murderer will ever truly know who really killed JonBenét Ramsey that fateful Christmas.
Another Unsolved Mystery
So what really happened to Natalee Holloway? Will anyone ever really know? And what, exactly, is it that had the public so enthralled with her story? Much as with the case of JonBenét Ramsey, part of the fascination is the mysterious circumstances surrounding her disappearance and death. Parental involvement also made the story gain a lot of media attention. JonBenét's case captured the public's attention because of her status as a pageant queen and because people were morbidly fascinated by her parents' wealth.
Natalee's case gained a lot of publicity because her parents refused to be silent. The fact that the public was so involved put pressure on authorities to perhaps do even more than they would have under normal circumstances.
A Somber Anniversary
May 30, 2017 was the anniversary of Natalee Holloway's disappearance from the tropical paradise of Aruba. Natalee's mother marked the date with an appearance on Dr. Oz. During the interview, Beth Holloway talked openly about the agony she has lived through for the last dozen years.
Beth, alongside Nancy Grace, summed up the frustrating events of the last 12 years to Dr. Oz. "Natalee was scheduled to fly home on May 30 but failed to show up when the group met in the lobby to leave for their flight. Van der Sloot and Surinamese brothers Deepak and Satish Kalpoe, reportedly the last people to see Natalee alive, were arrested multiple times in her disappearance, but were always released without being charged."