Police Stunned By Colorado Supermom's Double Life
These days, many women are supermoms because of the herculean tasks they accomplish while simultaneously raising their children, working, and taking care of day-to-day chores. But sometimes these women are forced to take questionable actions in order to provide for their families.
Paige Birgfeld, the Single Supermom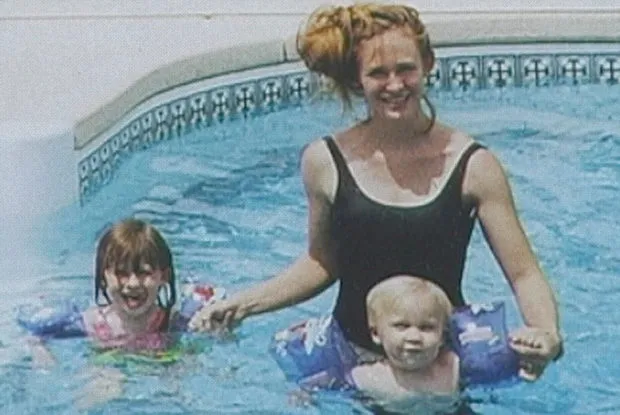 Paige Birgfeld was one of those women. The 34-year-old mother of three kids had endured two divorces. A divorce can put a lot of strain on a family, but Paige somehow managed to take care of herself and her children, despite the struggles that accompany such a rift in the family.
She did everything she could for her children. She made sure they attended school every day and were able to participate in their favorite sports. Meanwhile, she went through several jobs to take care of them financially. But there was something about Paige that nobody knew, and her dangerous secret put her family at risk.
A Multitasker Who Put Her Kids First
While juggling her jobs, Paige was also responsible for chores at home. She did all the cooking, cleaning and laundry. She had to drive the kids to school as well as to all of their after-school activities. She was so close to her three kids that she allowed them to sleep in her same bed.
Paige made sure she was always available to her children and let them know that she loved them very much. She put her children ahead of her own happiness in order to give them a safe and secure home. Even the other moms who knew Paige were impressed with the job she was doing raising her family.
Friends Envied Her Work Ethic
Paige's friends couldn't believe how many things the supermom was capable of doing at once. She could hold on to a baby while cooking a meal and talking on the phone. She was one of those women who took multitasking to a whole new level.
In fact, she seemed so proficient as a single mom, that people wanted to be just like her. One of the things Paige did to earn money was selling Pampered Chef products and baby slings. She also flipped houses in order to generate income. Paige was known for holding various jobs in order to pay the bills.
Her Money-Making Schemes Did Not Work
And while Paige had a strong work ethic and did whatever she could to support her family, the jobs she took didn't always work out. These money-making schemes did not produce the results she wanted, so she tried to come up with other ways to make an income.
One of her ideas was babysitting. She had experience raising three children, so placing more kids under her care wouldn't be too much of a stretch. Paige also thought about breeding dogs. But adding either children or dogs to her household would have made her already busy life even more chaotic. What other choices did she have?
An Exotic Past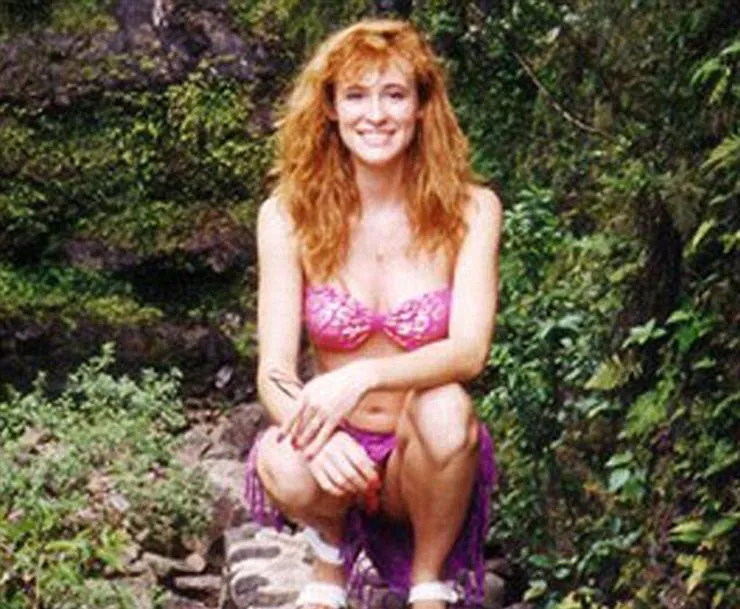 Some people advise that if you do what you love, the money will follow. Paige decided to do what she loved. When she was a young girl she started dancing, and it became one of her passions. She decided that she wanted to teach her children how to dance too.
After failing to make a living through her other jobs, Paige opened a dance school. And she didn't just rely on her childhood dance lessons to help her out. In her 20s, Paige was an exotic dancer in Denver, Colorado. During that time, she met husband number one.
Desperate To Earn Extra Cash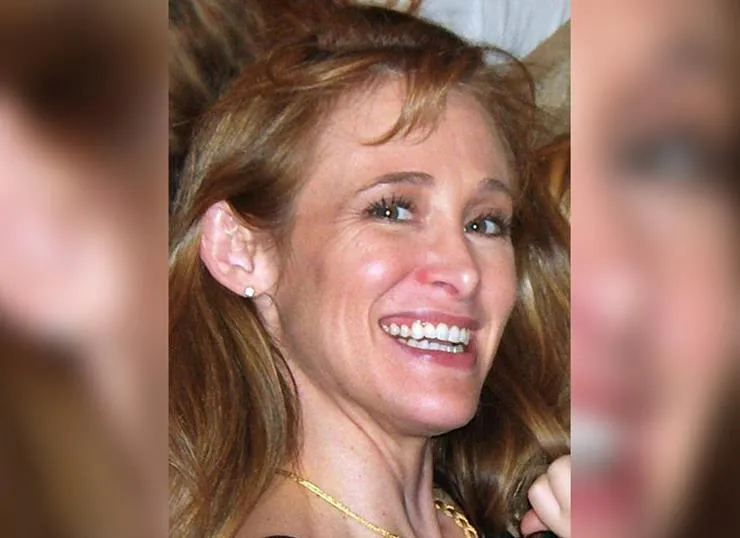 No matter what the mother of three did, she struggled to earn enough money to take care of her children. She worked really hard at every project she tackled, yet it was never enough to support her family.
Her reputation as a supermom did not help her land a job that was stable enough with a big enough paycheck to put food on the table. She was desperate. It didn't take her long to discover a way in which she could earn a lot of cash without putting in a lot of effort. Unfortunately, the job was not 100 percent legal.
A New Career
Paige was an excellent multitasker with great organizational skills, so she decided to use her entrepreneurial skills to open a business. Out of all the businesses she could have opened, Paige tapped on her dancing experience start an escort service. These types of businesses provide escorts for certain clients, and they often include sexual services. Paige came up with a pseudonym for herself -- "Carrie."
She ran Models, Incorporated from her home as well as a nearby office. Only her closest friends were aware that she was running an escort business. Despite the nature of her work, they still respected her.
Paige's Entrepreneurial Spirit
Paige ran the business, but she drew the line at becoming an escort herself. She did not go on dates with any of her clients. However, she did make some money on the side by occasionally picking up a job dancing.
Paige's friends said that even though they were aware of the nature of her work, she was such a great mother that it did not appear to affect her children. Paige also made sure that her business was conducted legally. She knew that if she did anything illegal, it would only end badly for her and her kids.
Who Is Ron Beigler?
For a while, Paige was doing quite well. Her double life as Carrie seemed to be working. She was making more money than she had made on the various other jobs she held in the past, and she no longer struggled to make ends meet. During this same time period, an old flame returned to her life.
Howard "Ron" Beigler was Paige's first husband. The two never had any children together and met and married quite young. Sadly, for the two, their young love did not work out. Both moved on and had other relationships. In Paige's case, she went on to get married and have three children with her second husband, before her second marriage also met its demise.
A Date With Her Ex-Husband
Although, her first marriage had ended many years before it was not the end for Ron and Paige. In fact, not long before Paige's disappearance, Ron and Paige were said to have been rekindling their relationship.
On Thursday, June 28, 2007, Paige decided to meet up with her first ex-husband. She and Ron got together in Eagle, Colorado. The pair got along well together and had a good time. Afterward, Ron checked in with her around 9 p.m. to make sure she had arrived home okay. She told him that she was almost there.
Rekindling A Relationship
Ron and Paige began to talk and see one another not long before Paige went missing. In fact, he was the last person to see her before her disappearance, which made him a person of interest in the case for a time before he was finally cleared.
It was obvious that Ron cared deeply for Paige and it seemed as though the two might have been headed for a reunion of sorts. It was also clear that Paige trusted Ron deeply as he seemed to be one of the only people in her life who knew every side to her.
Ron's Worry
Ron was one of the only people in Paige's life that knew about her dual existence. Ron was aware of Paige's involvement in the escorting lifestyle. Although he knew about what she was doing, he was definitely not happy about it. In fact, he was quite worried about her involvement in the lifestyle and was specifically concerned that something violent could happen to her.
Paige was said to be aware that the lifestyle had its dangers but seemed to think that she could avoid anything happening to her. Sadly, Ron's worst fears were to become reality for Paige and everyone in her life.
He Knew About Her Secret
Of the few people who knew about Paige's double life as Carrie, Ron Beigler was one of them. He and Paige were rekindling their romance at the time and he began to grow concerned for what she did. According to The Daily Beast, Beigler said, "I wanted her to quit. She said that she would quit if I wanted her to... because she could get killed for one."
This didn't stop authorities from questioning Beigler's alibi, especially since he is the last person to have had contact with Paige before her disappearance. However, Paige had made her last call to him that night to assure him that she was almost home, although she never made it there.
Missing For Days
One of the reasons Ron checked on his ex-wife was because she had driven 120 miles from her home in Grand Junction in order to see him. But the trip from Eagle to home took much longer than she planned. She and Ron parted ways on Thursday, and the nanny and her children were very concerned when they hadn't heard from her by Saturday morning.
The family was used to Paige's schedule and irregular hours due to the nature of her work. However, she had been gone for two days, and she hadn't contacted them. They suspected something may have happened.
Police Find Paige's Burned Car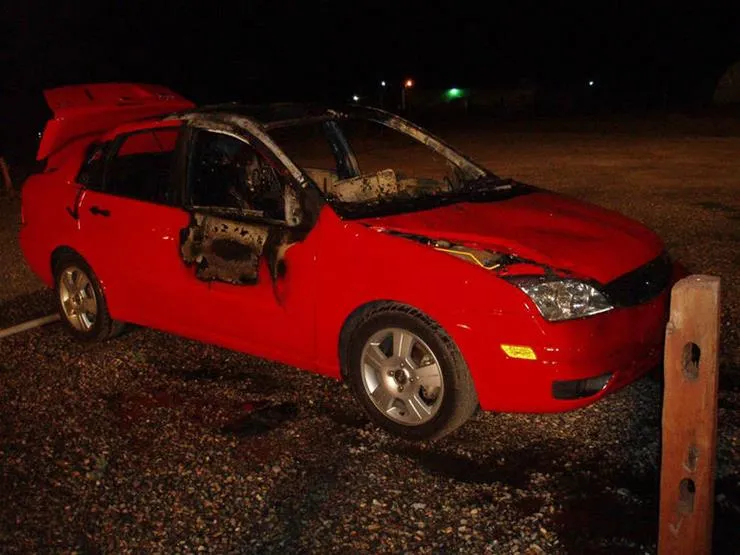 Paige's family contacted the police, and it didn't take authorities very long to find some information about the missing mom. On Sunday, they discovered Paige's 2005 Ford Focus in a parking lot approximately three miles from her home. The car was burning when they located it.
Paige was neither in the car nor in the surrounding area. It was as though she simply disappeared. About a month later, searchers discovered some of Paige's checks and business cards spread out across an 11-mile stretch of highway southeast of Grand Junction. No one had any idea what had happened to the mother of three.
Putting The Pieces Together
Because Paige's Ford Focus was found burning, physical evidence that would have been helpful in the investigation was pretty much destroyed. Police did take note of the fact that the driver's seat was pushed all the way back, which indicated that Paige was not the one who was last driving her car.
At just five feet and four inches, it would have been impossible for Paige to reach the pedals with the seat pushed back that far. Police also found Paige's day planner in her trunk with the last four days of entries ripped out. The person responsible was most likely trying to hide their name.
Paige's Parents Were Stunned By Her Occupation
After police found the business cards, they put the clues together and determined that Paige was living a double life as a woman named Carrie who was running an escort business. Detectives interviewed her friends and parents during their investigation. Her mother and father were shocked to find out that their daughter had been earning money in such a questionable way.
They had no idea that she ran that type of business. And no one had any idea what had happened to Paige. Investigators believed foul play was responsible for her disappearance. They kept searching for answers and hoped to discover what happened to the Colorado supermom.
No Father Wants To Know This About Their Daughter
Of the people who were shocked to find out about Paige's double life, it was perhaps her father, Frank Birgfeld, who was the most devastated. Of his daughter, Birgfeld told Crime Watch Daily, "Paige was enormously entrepreneurial. She started out by setting up this little series of dance studios for kids that she called it 'Brain Dance,' and then she went into Pampered Chef and was taking trips for afterward, so she looked like she was doing well there.
She had another business where she was selling these slings for nursing mothers, so she was cobbling other things." He had no idea about the real source of his daughter's income.
Her Father's Emotional Testimony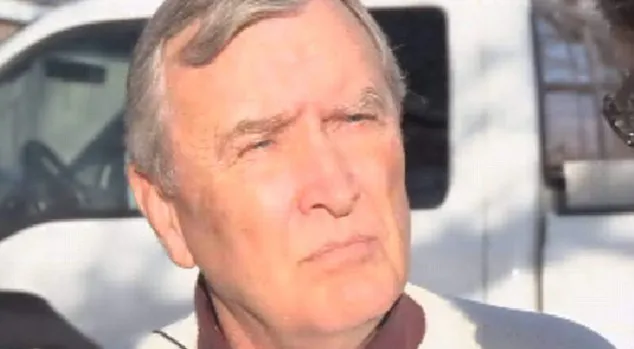 Understandably so, the combination of hearing of his daughter's disappearance and learning about her hidden side job was overwhelming to her father. When he took the stand to testify, Frank Birgfeld said, "I was completely in the dark on this adult world thing." He also describes the day that he found out Paige had been missing.
"He said, 'do you know that she's missing?' Man it's like a dagger. And I remember the pause....and I said, 'missing? What do you mean missing?'" During the trial, people began talking about her in a past tense, which was extremely upsetting to her father. "My daughter is Paige Birgfeld, my daughter will always be Paige Birgfeld—not was," he stated.
Police Suspect Foul Play
Heather Gierhart, a spokeswoman for the sheriff's department, commented: "Everything so far indicates foul play." There were no indications that Paige willingly walked away from her children or faked her own death. There was no evidence that she disappeared on purpose.
Paige was very devoted to her three children and had made many sacrifices in order to give them everything they needed. She even started an escort service in order to take care of them. Authorities were convinced that someone had been out to get her. They just had to figure out who was responsible.
The Community Bands Together
The community of Grand Junction began to rally up to help look for Paige, who was still missing. 100 volunteers searched up and down the 15-mile stretch where Paige's belongings were strewn along Highway 50.
Paige's father told Crime Watch Daily, "We probably had a hundred and fifty people that first day, a day that was over a hundred degrees, and people were there, none of whom I knew, I didn't live in the community. It was an overwhelming display of community spirit and people who care for one another." But more important than where Paige might be, was to find out who might be responsible.
Police Question Paige's Ex-Husbands
Police made sure to investigate Paige's family members to see if any of them were involved in her disappearance. They also investigated her two ex-husbands. Her second husband, Rob Dixon, was the father of her three children: Jess, Taft, and Kohl. After she and Rob divorced, Paige had a hard time financially. She struggled to pay the mortgage on the six-acre home where she and the children lived.
In a roundabout way, that divorce forced her to open an escort service to pay the bills. Police discovered that Ron had an alibi and was not responsible for her disappearance. What they found out about Paige's more recent ex-husband, Rob Dixon, made them concerned.
Why Rob Dixon Was Her Ex-Husband
Upon investigating Paige's ex-husbands, authorities uncovered some secrets that revealed why Paige was no longer married to Rob Dixon. Colorado District Attorney Dan Rubinstein told Crime Watch Daily, "They had somewhat of a tumultuous relationship. He would get angry. He would yell loudly.
He would make threats or statements that would cause people to be very concerned." Police looked at records from the time of Paige and Rob's marriage that supported the idea that Rob might have had something to do with Paige's disappearance. Even Paige's father, Frank Birgfeld, was quick to point fingers at the father of his grandchildren.
Dixon Has A Questionable Reputation In The Family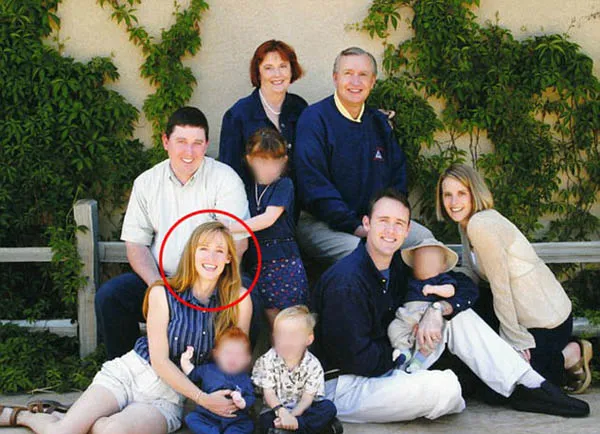 Frank Birgfeld revealed to Crime Watch Daily just how volatile his daughter's second ex-husband could be: "Dixon is a person that's kind of two personalities. We think of him as 'Good Rob' and 'Bad Rob.'
At the first part, it was 100-percent Good Rob and I think as his financial situation deteriorated we saw a lot more of Bad Rob." In 2004, Paige even made two 911 calls after altercations with Dixon. In one call she said, "My husband and I were in a fight. He wanted the children to stay with him and he said that I would come home and find them all murdered."
Could Dixon Be The Culprit?
The fact that Rob Dixon had previously threatened Paige with murdering their children made him a prime suspect in her disappearance. The second 911 call that Paige made were claims of physical abuse, showing that Dixon was capable of causing harm to Paige's life.
Although both situations were diffused by the police and no charges were made, Paige's family was still concerned for her. "After the second incident I set up a bank account. It was getaway money. I wanted her to be able to pick up and leave with the kids if she needed to," Paige's father told Crime Watch Daily.
How Dixon Was Ruled Out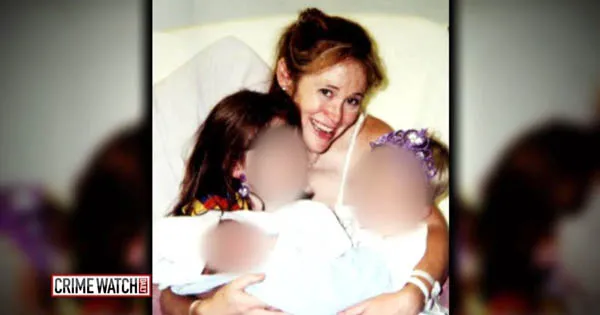 With a history of domestic violence and an incredibly alarming threat made to their children's lives, Paige's second ex-husband Rob was definitely the person that police examined in Paige's disappearance. However, when he was contacted, he was found to be living in Philadelphia.
Police also found that of the various distress calls Paige received the night of her disappearance, Dixon made one of them. He was probably calling her after her kids and the babysitter grew concerned about Paige's absence. Needless to say, Rob Dixon had an alibi, so police had to turn to Paige's long list of clients.
The Reality Of Her Double Life
According to The Daily Beast, "Birgfeld was in such demand, she had to change her voice while arranging trysts on the phone to make it sound like she had a stable of women available for business. Appointments were getting out of hand as more and more lonely men turned to the woman who called herself 'Carrie.'
All of those clients were suspect and would become an investigative nightmare for law enforcement." But knowing how dangerous Paige's illegal business could end up, police went ahead and cracked open Paige's little black book in an effort to solve the circumstances surrounding her disappearance.
There Were Too Many Suspects
At least five of Paige Birgfeld—or Carrie's—clients appeared in court to testify their defense. Of these men was a guy who paid $14,000 for his sexual encounters with fraudulent checks. Another suspicious client was a cocaine addict named Geroge Corraluzzo, who called Paige 20 times the night she disappeared.
However, Corraluzzo was not able to testify since he drowned in 2011. Another suspect was a ranch hand who left a voicemail on Paige's phone the night she disappeared: "This is John at the Motel 6. Just wondering if you're coming out or not."
Another Call Girl Speaks Out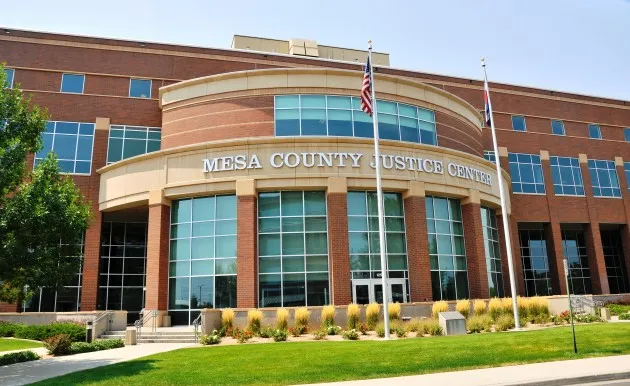 Kristy Steves, a former Grand Valley call girl then took to the stand with a possible lead. She said that a former client of hers named Wayne D'Amico had confessed to her that he had killed Paige sometime before 2011.
Steves continued, saying that he displayed obsessive and controlling behavior in the past and that the car salesman had threatened Steves after calling her for her services. The jury had plenty of reasons to believe that D'Amico would become a prime suspect to the case, that is, until Steves confessed to being high on cocaine during the conversation.
Steves Continues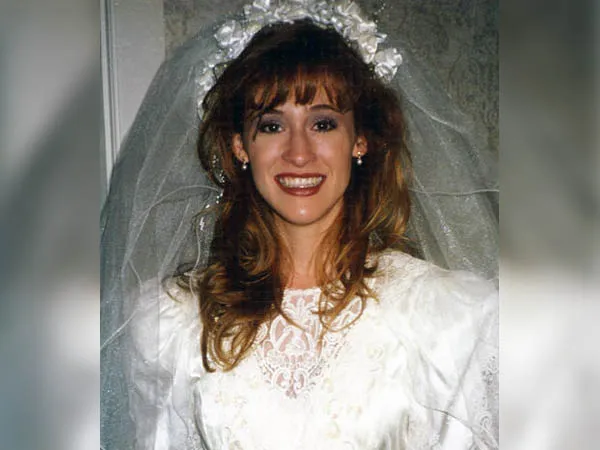 While on the witness stand, according to The Daily Sentinel, Steves said, "He had told me that he knows how to get rid of a body without anybody finding it. … He told me he could put my body through a wood chipper and nobody would find it," Steves said. "I believed him to my core. I got chills.
I typically have a good intuition; I was under the influence of drugs … but I believed him." While the testimony was in fact, terrifying, the jury had to take the new testimony with grain of salt, as Steves admitted she was under the influence of cocaine at the time of the conversation.
Wayne D'Amico's Ex-Wives Speak Out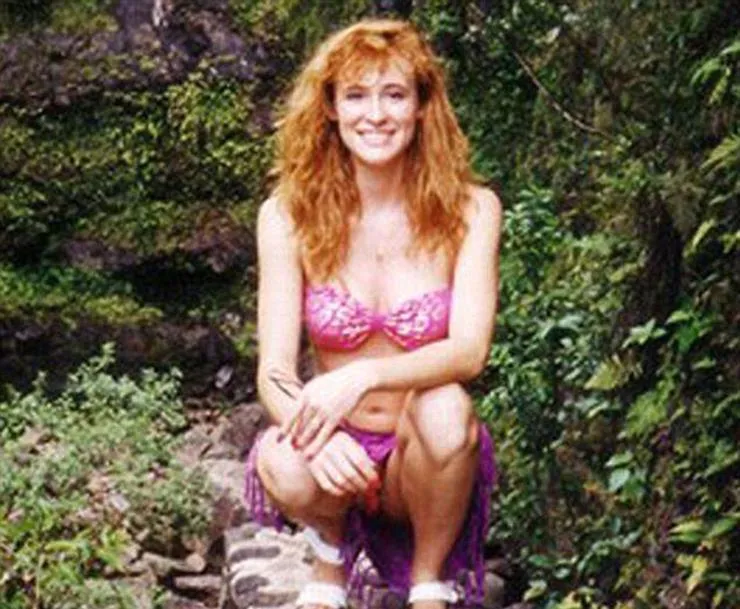 Following the testimony of Steves, the two ex-wives of new suspect Wayne D'Amico then took the stand in the Colorado courtroom. Both women's testimonies aligned with Kristy Steves' experience that D'Amico was abusive.
Both women spoke of accounts of experiencing domestic violence and arguments with their ex-husband. He also used many call girls. Then it was brought to light that D'Amico did, in fact, know Birgfeld. All signs seemed to point to the cars salesman. And so he was summoned to court to testify.
Wayne D'Amico Takes The Stand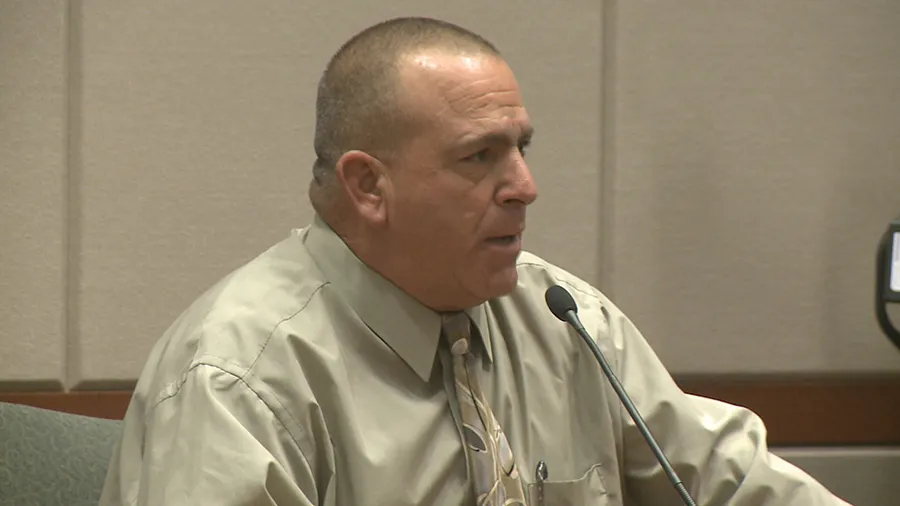 The new suspect, Wayne D'Amico then was summoned to court and took the stand. He admitted that Birgfeld was a close friend of his, and he thought of her as a "good person". Although he claimed his comments to Steves were "totally misconstrued", he had spoken of Birgfeld and her death.
Speaking on the stand, he told jurors, "I said – out of context – had I [killed Birgfeld], they wouldn't find her because I'd have used a wood chipper. This is going to get blown out of context, I know it is. … I know I didn't hurt Paige."
Not Enough Evidence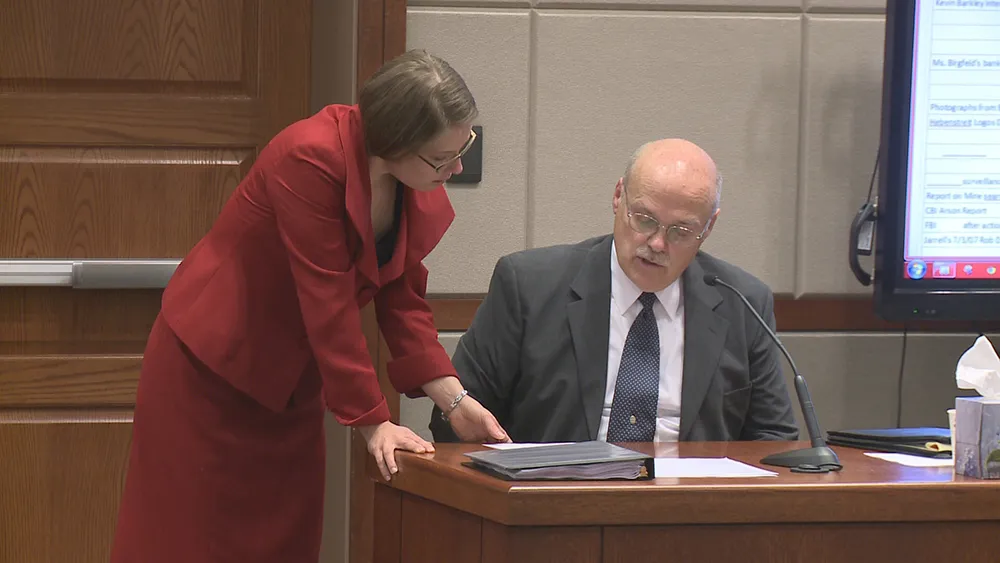 After his testimony, the Mesa County District Attorney Dan Rubinstein said that investigators followed up on the lead, but couldn't find any connection to Birgfeld's death. "There is not a single other thing that you can connect Mr. D'Amico to at all within the two months of her disappearance?" Rubinstein asked Mesa County Sheriff's Investigator Jim Hebenstreit, who agreed. "Nothing that you could find anywhere of anything."
Although Kristy Steves gave a compelling testimony, it was not enough, and there was no evidence that Wayne D'Amico was involved in the killing of Birgfeld. And so another day went by in court where the jury, along with the friends and family of Birgfeld were left without an answer.
A Suspect
Paige got along very well with her clients and didn't appear to have any bad relationships with any of them. The police interrogated about eight of her clients to determine if they had anything to do with her disappearance. One of them made an impression: Lester Ralph Jones.
Investigators looked into his phone records and discovered that he was one of the last people Paige had contacted before she went missing. However, Jones had an alibi. But his statements did not deter police from finding out the truth. And there was something about Jones that made them look a little deeper.
The Phone That Linked To Jones
During the investigation, police found that a lot of potential clients had called Paige—who they knew as Carrie—the night that she disappeared. She received three calls from a man named "Jim," who police discovered was a fake name used by Lester Jones.
The calls he made were from a pre-paid Tracfone that was purchased at a Walmart two days earlier and surveillance footage reveals that Jones was the one who was purchasing that phone, although he would later try to deny it. But soon, all the evidence was adding up against him and harrowing details of Jones's past made him even more suspect.
Jones Has To Be The Culprit
District Attorney Rubinstein told Crime Watch Daily, "[Jones's] Tracfone in its entire history only had five phone calls to or from it. And the first phone calls were placed from it to Paige's Models Inc. phone. And the last one was back from the Models Inc. phone to that Tracfone. And after that the Tracfone went dead.
It never made another phone call again." Lester Jones was also six feet and five inches, which is the height of someone who would drive with Paige's driver's seat pushed all the way back. Everything began to add up once investigators uncovered more and more details about Lester Jones.
A Hiker Finds Her Body
Many years passed before the investigation kicked into high gear. Paige had been missing for five years with no word about where she had gone. Then in 2012, a hiker in Western Colorado was walking through the hills when he came upon a body. Authorities tested the remains and determined that it was Paige.
The family's worst fears had come true: Paige was dead. The autopsy revealed that Paige had died on the night of her disappearance. The police's missing person case had turned into a murder investigation. They knew Paige hadn't willingly left her children and started the hunt to find her killer.
The Gruesome Details Of Her Death
The hiker who found Paige's remains in 2012 was exploring a dry ravine a total of 60 miles south from where Paige's things were scattered along the highway. After initial remains were found, investigators found more bones scattered in the area. District Attorney Rubinstein told Crime Watch Daily, "A hiker in the Wells Gulch area just happened by a human skull, and when they unearthed it, it had duct tape that was sort of around the jaw line area and around the back of the head...
"The reality is we don't know exactly how Paige died. What we do know is that she was kidnapped, and we know that because of the items that were strewn down Highway 50, and we know that because of the duct tape. You don't duct tape a person who is already deceased."
The Incriminating Findings
After Lester Jones maintained that the night of Paige's disappearance, he was completing a work task at the time her car was found on fire, investigators found evidence that was contrary to his alibi.
Investigators went to the R.V. shop that Jones worked at and found "handwritten notes about other escorts, what their bra sizes were, what type of sex they would have if they would have sex at all," as well as Viagra, two men's wigs, and a Pampered Chef food scale, according to District Attorney Rubinstein. One would think that this evidence was enough to put the blame on Jones.
Evidence Linked Jones To The Crime
Several years earlier, police suspected Lester Jones may have been somehow involved in her disappearance, but he claimed to have an alibi. Upon further investigation, they discovered that Paige's burning car had been located across the street from a building where Jones worked. In addition, Jones had been one of the last people she had spoken to before she went missing.
The police decided they had enough evidence to arrest him. Jones admitted that he paid Paige for a massage but that nothing else happened. He went to court, and his first trial ended in a mistrial. But it wasn't the end.
Jones Somehow Gets A Pass
With all the evidence stacked against him, Rubinstein also added that "There was also a gas can that was found at his workspace that his boss said was out of place, that shouldn't have been there, and that space is located about 500 yards from where that car was found burning." But even though the evidence matched up with the crime, it wasn't enough during the first trial.
The Daily Beast reported that "The first trial ended up in a hung jury. There were three of the 12 who said there wasn't enough physical evidence to convict him because there were no forensics to tie Jones to the murder. No fingerprints, no DNA, no fibers, etc. The car had been torched and her bones revealed nothing."
Justice Must Be Served
With no evidence, most people would think that a case like this would more or less go unsolved, but District Attorney Rubinstein would not let that happen. He told The Daily Beast, "I felt like there was proof beyond a reasonable doubt there, and that the family deserved one more crack at it. We pulled 12 people off the street and kept them over the Thanksgiving and Christmas holidays.
They gave it the attention they needed to decide that Lester Jones is the only person who could have done this." It took a new jury three days to convict Lester Jones.
Jones Is Tried Once Again For Murdering Paige
Following the mistrial, Jones' ex-wife, Lisa Nance, went to authorities and revealed some very interesting information. According to Nance, Jones was a violent individual. She claimed that he physically assaulted one of her ex-boyfriends when she and Jones were separated.
She told authorities that Jones had a history of violence. She added that Jones probably killed Paige because she knew too much, and he didn't want his then-wife to find out about the nature of their relationship. Using Nance's testimony, prosecutors were able to once again bring Jones to trial for the death of Paige Birgfeld.
Killer Attacked Ex-Wife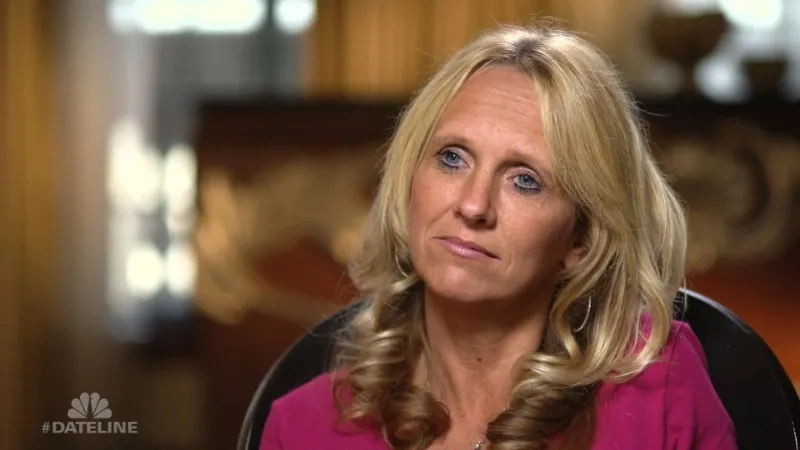 After Lester Jones ultimately stood trial for the kidnapping and murder of supermom Paige Birgfeld, the ex-wife who testified against him came forward to say she was not surprised to learn of his violence. In fact, she had experienced the rage he was capable of firsthand. During an episode of Dateline, they interviewed Lisa Nance, Lester Jones' ex-wife.
She told the program that she once had a terrifying, violent encounter after the demise of their marriage. After their relationship ended, Lisa moved on and began dating a new man in her search for happiness. However, Lester wasn't about to let Lisa go so easily.
Lester's Rage
Lisa Nance, Lester Jones' ex-wife, was attempting to recover from their failed marriage and start a new life. When she met a new man, she was hoping she could finally put the failed relationship behind her. However, Lester would not accept that she had moved on.
At one point, Lester attacked the new couple while they were in their vehicle. Lisa recalled to Dateline, "He got up beside me and hit my car, which knocked me over into a ditch. Then he pulled up and backed up really hard and rammed my car." It was clear that Lester would not stop until someone was hurt.
Lisa's Terror
Lisa Nance continued to paint a terrifying picture as she recounted her last run-in with her ex-husband. After Lester rammed their car, her new boyfriend got out of the vehicle and began running. Lester actually pulled out a gun and shot at the man. The new boyfriend was luckily not hit, although his head was grazed.
Lester then turned the gun on his ex-wife, but miraculously she was able to talk him out of it. Lisa recounted, "He had it pointed right at me." Lisa remembered that Lester said she, "didn't want him anymore," and he apparently could not handle it.
Many Close Parallels
After he was able to shoot at her boyfriend at the time, Lester Jones then placed his ex-wife Lisa Nance in his own vehicle. A strikingly similar kidnapping scenario as to what police think happened with Paige. Lisa attempted to talk him down by suggesting they go get something to drink.
Once they reached a place of business she claimed she needed to call someone about her vehicle but instead dialed 911 and asked for help. Soon, help was on the way for Lisa Nance. Sadly, while the scenario seemed to have many similarities to what Paige likely faced, she was never able to call for help.
Minor Repercussions
Unfortunately for Paige Birgfeld, Lester Jones only faced minor repercussions for his violent attack on his ex-wife Lisa Nance and her new boyfriend. Lisa told Dateline that he was arrested soon after the attack but was released on bail almost immediately thereafter. Perhaps if the authorities took his clear malevolent nature and violent tendencies into account during this time, Paige would still be alive today.
There are so many clear parallels between the two incidents including something sinister transpiring while in a vehicle. Sadly, we will never know if this could have been prevented as it is now too late and a life has been taken.
Not The First Time
During the trial, Lisa Nance testified about her terrifying experiences with Paige's murderer, Lester Jones. After recounting the horrible incident where he shot at her new boyfriend and kidnapped her, she revealed this was not the only time she faced his rage.
One time, Lisa was in her mobile home alone talking to a friend on the phone. She went to her kitchen and found Lester had found his way into her home and was sitting on her couch in the dark. She testified, "It startled me. He just didn't look right." She also said he did something rather creepy. While he wouldn't talk to her much all he would do is keep repeating the telephone conversation she was having.
Lisa's Horrifying Ordeal
Lisa tried to get Lester to go into public because she began to be afraid for her life and he agreed to go get something to eat, although he drove. He then took strange turns while driving and when asked where they were going turned to her and said, 'I'm going to kill you,' and began slapping her repeatedly.
She said he claimed he would put her in the bottom of a lake and no one would find her. She tried to persuade him that she still loved him and begged to work out their relationship. Soon they pulled into a hotel and she was able to escape. Lester again was able to get off with only minor infractions and although he apparently served minor jail time for the two incidents it was not enough to deter future violence.
Jones Can't Keep Up His Story
Of course, after Paige's body was found, Jones was put on trial again. By the second time around, Jones probably was forgetting his alibi. Police found the Tracfone he used in the trash at his work, but he denied it was his despite evidence of him buying it. District Attorney Rubinstein told Crime Watch Daily, "First, he denied being at the Walmart at all. Then he said he was there to buy a soda.
Ultimately, when shown the picture, he said he was there buying a Monster Cable." Although he denied being anywhere with "this lady," tracking dogs detected Jones's scent in the driver's seat.
Interesting Dog Handler Testimony
After Lester Jones was accused of murder and his trial began, there was a plethora of evidence that began to come forward. At one point, the Mesa County jury heard some rather interesting testimony from dog handlers whose dogs were at the scene of the crime.
Specifically, the expert witnesses were named Sarah Plattz and Julie Jones who both worked with VK9 which is a search and rescue group. The two women had a dog which first centered on the scent of a cadaver in Paige's burned car. The dog also happened to find Lester Jones' scent in the desecrated vehicle.
Jones Denies The Dogs
After the dog found both cadaver and Lester Jones' scent while sitting in the impound lot in 2007, the evidence was later presented to investigators. Sarah Plattz and her partner Julie Jones further clarified the findings saying that the dog found the scent of a cadaver in the back seat while Lester Jones' scent was from the front seat.
Both women also noted that before they helped with the search, they knew nothing about the case. The women also noted that the dog was able to track Jones scent from the crime scene area to his place of work which was not far away at Bob Scott RV. This evidence was some of the most convincing heard in the trial so far.
Another Near-Mistrial
After the first trial ended in a mistrial, there was another close call that almost led the second trial to be called a mistrial as well, when Birgfeld's friend Carol Linderholm testified. According to KJCT-TV, after giving her testimony, Linderholm left the witness stand, looked Jones straight in the eye and called him a "piece of crap killer."
While the judge heard the comment, the jury did not, and so the trial continued. However, the judge did find Linderholm to be in contempt of court and sentenced her to public service.
The Trial Continues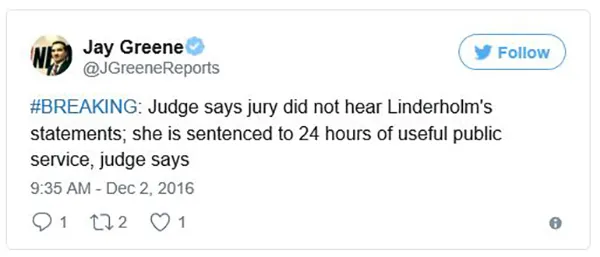 While Carol Linderholm's comment off the witness stand could have led to another mistrial, the judge deemed that since the jury did not hear it, they could continue. Linderholm then apologized for her comment, saying, "I'm sorry, I'm just under a lot of stress and I can't help myself when I see him.
I mean, if he had done that to a friend of yours, what would you do?" It was clear that all of Paige's friends and family were full of emotions and nerves, as the long-awaited resolve of the trial was yet to be reached.
Paige's Killer Confesses
During the second trial, Jones' attorneys pointed out that there was no physical evidence linking him to Paige's death. They also claimed that there was another man who died in 2011 that may have murdered her. Then something surprising happened. Jones confessed that he killed Paige.
He offered no explanation as to why he did it, and no one may ever learn the truth. A judge sentenced him to 65 years to life in prison. He is not eligible for parole. Paige's parents are taking care of their three grandchildren, and their father has become a much more active participant in their lives.
Lester Jones Gets A Life Sentence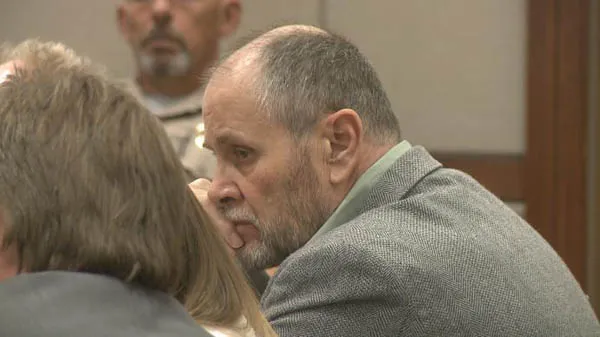 District Attorney Rubinstein took a relentless approach to getting Paige Birgfeld the justice she deserved. He told Crime Watch Daily, "Every life matters and it bothered me the idea that people might think that because Paige had this double life that she didn't deserve justice."
When the jury ultimately convicted Lester Jones, he was found guilty of first- and second-degree murder, as well as second-degree kidnapping. As a result, he was sentenced to life in prison in November 2016, over nine years after Paige initially went missing. It was high time that Jones finally confessed to the murder.
A Relieved, But Angry Father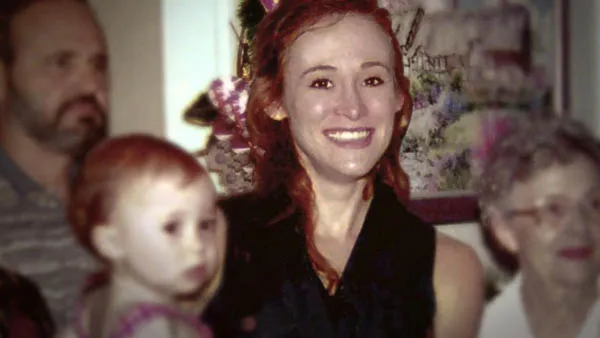 Paige's father Frank Birgfeld told Crime Watch Daily, "I'd say this is life that God put on the Earth that he absolutely wasted. Frankly it would have been better if they had skipped his name when God decided who to place on Earth. He has contributed nothing, and all he is is a burden on society...
The highlight of being around Paige was seeing how radiant she would be around her children. When I'm around her children, I feel this elation, but then it's checked, because I realize she isn't here to appreciate it."
The Family That Was Left Behind
Of all the people who are probably most devastated about Paige Birgfeld's death were her children. She left behind a loving family and it's sad to know that she was only involved in her illegal escort service to support the well-being and livelihood of her children. Birgfeld's daughter Jess was only eight when her mother went missing and she was 18 by the time the case was closed.
At the trial, "she described a loving mother who routinely hauled all three children in the family van to their dance recitals, McDonald's meals, and soccer practices while juggling side businesses selling Pampered Chef products and baby slings... 'Christmas was the best thing. We had a big tree. One year we got a puppy,'" Jess said according to The Daily Beast.
Her Kids Only Knew Part Of The Story
Jess Dixon and her siblings were often cared for by a nanny when their mother worked late nights and odd hours. While Paige certainly couldn't tell them the full story, her daughter Jess knew that that job was different than her mother's other entrepreneurial ventures.
One day during testimony, Jess was accompanied by a service dog to provide comfort while she talked about her late mother, to which the defense argued it was an unnecessary distraction to the court. When asked whether she knew about her mom's after hour job, she said, "At the time, I believed it was just massages and dancing."