The Chilling Details of Elisabeth Fritzl Being Held Captive for 24 Years
In April 2008, the world was shocked to hear the story of a woman who had been held as a prisoner for over two decades in her father's basement, where he reportedly assaulted her upwards of 3,000 times. Over the course of her 24-year imprisonment, Elisabeth Fritzl gave birth to seven children by her own father. How did all of this happen and what was life like in the dark for so long? Keep reading to uncover the harrowing details of the Fritzl case.
An Unassuming Life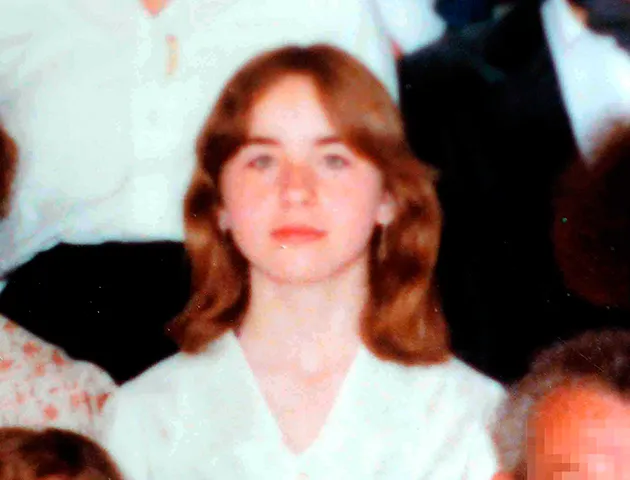 The year is 1956 in the small town of Amstetten, Austria, when 21-year-old Josef Fritzl married his 17-year-old bride, Rosemarie. Growing up an only child without a father, Josef was raised by the fist of his hard-working mother. Well into his adulthood, Josef and Rosemarie went on to have an unassuming life with two sons and five daughters.
It has been reported that Josef was feared by his children, who were forced to remain silent when he entered a room and who were severely punished for misbehaving. One of their daughters, Elisabeth, was singled out in particular.
Fritzl Picks His Victim

Elisabeth Fritzl was born in 1966, just a year before her father Josef was sentenced to 18 months in prison for breaking into a woman's home and assaulting her. He served 12 months of the sentence and the incident was eventually expunged from his record after 15 years, in accordance with Austrian law. But that didn't stop Josef from preying on 11-year-old Elisabeth in 1977 when he reportedly attacked her for the first time.
Josef would continue to inflict sexual abuse on his daughter for many years to come. After finishing her primary education, Elisabeth enrolled in a waitressing program with false hopes of escaping her life at home in Amstetten.
The Last Day In The Light
Elisabeth tried to run away from home on two occasions, but was retrieved by authorities each time and brought home to her parents. After completing her waitressing program, then-18-year-old Elisabeth had a job prospect about 40 minutes away in the city of Linz. But that is when her father Josef decided to trap Elisabeth for good.
On August 29, 1984, Josef asked Elisabeth to help him carry a door down to the basement. Little did Elisabeth know, she was carrying the last piece of her own entrapment and it would be the last time she would see the outside world for the next 24 years.
A Missing Person
After Josef knocked Elisabeth out with an ether-soaked towel and threw her into the underground chamber, Josef's wife Rosemarie assumed her daughter had gone missing and did what any concerned parent would do by filing a missing person's report. A month after the report was filed, Josef turned in to the police a letter that he had secretly forced Elisabeth to write. The letter informed her parents that she had run away with a friend and that they shouldn't look for her.
Using Elisabeth's previous runaway attempts as evidence she was a troubled teen, Josef convinced his wife and the authorities that she had run away with a religious cult. Elisabeth's missing person's case was closed, but what ensued over the following years is truly insidious.
A Life Of Torture
At first, Josef chained Elisabeth to a pole and would only come down to her chamber every few days to bring her food and sexually assault her. Eventually, she was given a longer leash so that she could use the toilet. Josef would spend copious amounts of time underground under the guise of working on blueprints for machines that he hoped to sell. He instructed his wife Rosemarie never to go down and bother him, to which she complied.
Days turned into weeks, then into months, then into years. Josef threatened to gas the basement if Elisabeth ever attempted to escape or attack him. Elisabeth quickly lost count of how many times her father had his way with her and that eventually had its repercussions.
Elisabeth Starts Having Kids

After a miscarriage in 1986, Elisabeth gave birth in 1989 to her first child-sibling, Kerstin. The birth of Kerstin was followed by Stefan in 1990 and Lisa in 1992. After the birth of Lisa, Josef realized that the one-bedroom basement was getting a little crowded, so he came up with a plan.
When Lisa was just nine-months-old when he placed her in a cardboard box and left her on the Fritzls' doorstep with a note from Elisabeth that asked her parents to take care of the infant. Fritzl made it so that it seemed like Elisabeth briefly returned to give her parents a child that she couldn't care for.
Adding Fuel To The Fire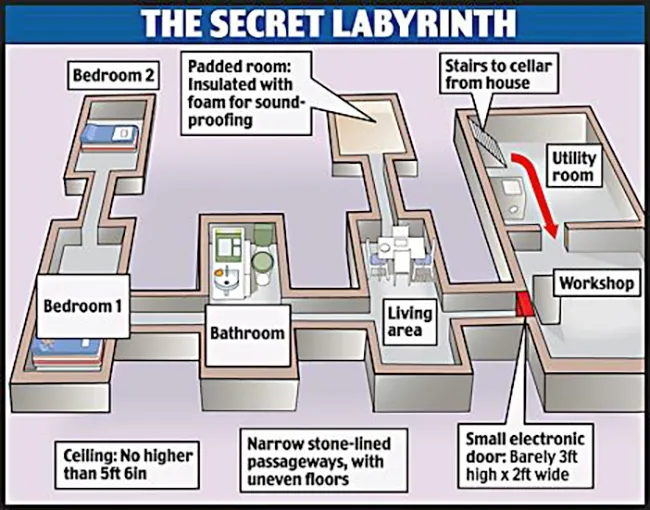 After three incest kids, Josef still continued to assault Elisabeth, who continued to have four more kids. Monika was born in 1994, at which point Elisabeth begged for more space in the basement. Josef allowed for enlargement of the basement but made Elisabeth and her two eldest kids dig out more soil for space with their bare hands. Elisabeth then had Alexander in 1996, who was born a twin but the other baby died shortly after birth.
Josef reportedly disposed of the body in the furnace used to heat the entire house. Monika and Alexander were also taken as infants to the outside world to be raised by Rosemarie, who didn't find it suspicious that these children were seemingly appearing out of thin air.
The Upstairs Children
Elisabeth's first two children were subject to a life in the basement because they already had memories of living there with their mother and father/grandfather. Lisa, Monika, and Alexander were taken as infants and were fortunate enough to live a relatively normal childhood, going to school and being taken to extracurricular activities by their grandmother.
Josef and Rosemarie successfully adopted Lisa and were approved to be foster parents of Monika and Alexander. When social workers came to the Fritzl household, nothing appeared suspicious to them. But unbeknownst to everyone besides Josef, there were three hostages underneath the house the whole time.
The Downstairs Children
Elisabeth had one more child in 2002, Felix, who ended up staying in the basement his whole life because as Josef later revealed to investigators, his wife could not take on raising another child. Felix, his two older siblings, and Elisabeth lived day to day by the harsh artificial light of the basement, not really knowing when it was night or day.
Elisabeth's three children who stayed with her in the basement had no knowledge of what the outside world was like, although they had a television that would show them things they never thought they'd experience. What was life like for Josef Fritzl's captives?
Life In The Labyrinth
By the time all of Elisabeth's incest children were born, the basement had two bedrooms and one padded room where Josef would allegedly take Elisabeth to assault her. There was also a small bathroom, a fridge, and hot plates. Elisabeth taught her kids to read and write, while telling them stories of what she could remember from the outside world and watching movies with them on their television.
Meanwhile, Elisabeth's upstairs children lived comfortably with Rosemarie, who along with Josef, told neighbors and friends that Elisabeth left them as infants on their doorstep. For 24 years, nobody suspected a thing until finally, the eldest downstairs child, Kerstin, grew fatally ill.
A Mysterious Woman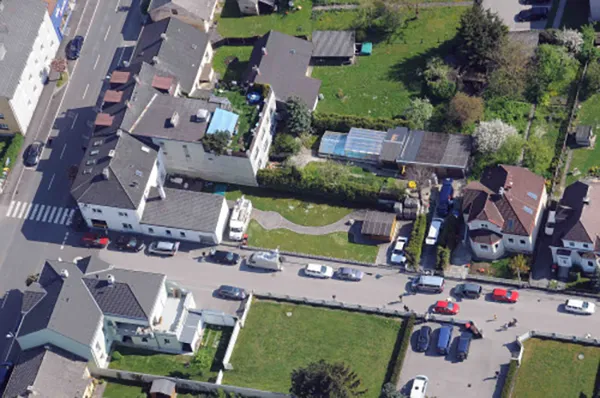 On April 19, 2008, Elisabeth convinced her father to seek medical care for the eldest daughter. Josef agreed and had an ambulance take Kerstin to a local hospital. Before she left, Elisabeth snuck a note in Kerstin's pocket that warned hospital workers of Kerstin's condition, since Kerstin has never had contact with the outside world before.
The mysterious note prompted authorities, who urged Kerstin's mother to come forward so they could get more information about Kerstin's medical history. Kerstin, who was in critical condition from kidney failure, made local news as people searched for her mother. Elisabeth watched this transpire from the television in the basement and knew she had to be with her daughter.
A Quick Diversion
Elisabeth urged her father to take her to the hospital, but not before he concocted a plan. Since authorities were looking for Kerstin's mother, Elisabeth's missing person case was reopened. At that point, Josef had Elisabeth forge another letter, dated January 2008 and postmarked from a nearby town.
Josef reiterated the claim that Elisabeth had run away with a religious cult and gave authorities the new letter he forced her to write. This prompted them to investigate the town from which it came, buying Josef more time to come up with a way to cover his tracks for the years-long crime.
Nothing Adds Up
The fake letter explained Kerstin's medical condition and also claimed that Elisabeth planned to return home with her three other children soon. This way, Josef could let Elisabeth and the three downstairs children out of the basement and have a plausible reason for their return. However, everything did not go according to plan.
Investigators determined that the letter seemed dictated and that the handwriting was too well constructed for it to be written by someone who was allegedly in Elisabeth's position. Additionally, after going to the town from where the letter was sent, authorities could find no trace of the religious sect Elisabeth had allegedly joined and began to question whether it existed at all.
The First Day Of Freedom
Allowing his daughter to resurface to the outside world on April 26, 2008, Josef snuck Elisabeth and their three incest children out of their basement dungeon while Rosemarie and the other three children were away. Later that day, police were notified that three "suspicious individuals" visited Kerstin at the hospital. Police arrived at the scene in time to catch Josef Fritzl and Elisabeth, who were both taken in for questioning.
At first, Elisabeth didn't want to talk but opened up to the authorities after she was promised she would never have to see her father again. After gaining Elisabeth's trust and reassuring her that her children and mother would be taken care of, she told them her horrific story.
An Astonishing Reunion
It took two hours for Elisabeth to tell the police about her 24 years in captivity, the story of which was recorded on three full pages. On April 26, 2008, Josef Fritzl was arrested on suspicion of serious crimes against family members. The following day, police publicly announced his arrest, while Elisabeth, her mother, and five other children were taken into care.
Elisabeth and all of the children reunited in what was reported to be an astonishing reunion. Kerstin, who was 19 at the time of her hospitalization, was induced into a coma due to her fatal condition. By the time she was freed, Elisabeth was already 42 years old.
Adjusting To The Light
Elisabeth herself was in terrible condition for being held captive in a windowless basement for so long, as her sallow appearance was emphasized by her completely white hair. Sons Stefan, 18, and Felix, 5, were also quite pale and were spending time adjusting to the amount of light and space they were newly exposed to. Stefan had trouble walking since he grew to be 5'8" while the dungeon was only 5 feet and 6 inches high.
The upstairs children who were raised by grandma Rosemarie were reportedly angered at having been deceived their whole lives. Lisa, 15, Monika, 14, and Alexander, 12, were still happy to be reunited with their mother and siblings.
Fritzl's Confession
In his interrogation, Josef Fritzl confessed to imprisoning his daughter and fathering her seven kids. He also admitted to burning the body of his infant son in an incinerator. On April 29, 2008, police used DNA testing to confirm that Josef was indeed the father of Elisabeth's children.
Josef Fritzl's trial commenced in March 2009, when he was tried for murder by the negligence of his infant son—he failed to seek medical care for the infant that could have saved his life—and decades of enslavement, incest, sexual assault, and false imprisonment of Elisabeth. After extensive psychiatric evaluation determined that Fritzl suffered from a severe personality disorder, prosecutors still determined he was mentally fit to stand trial.
"I Could Have Behaved A Lot Worse..."
Fritzl pleaded guilty to the charges of sexual assault and incest but not guilty to the murder and imprisonment charges. When he arrived at court, he buried his face in a blue folder to avoid the press and in the courtroom, he appeared stoic and emotionless, reportedly showing no remorse for his crime. During his psychiatric evaluation, he is reported to blame his abusive upbringing and described himself as an "alibi child," only conceived so that his mother could prove she was able to have kids.
He reportedly told a psychiatrist, "I was born to [assault], and I held myself back for a relatively long time. I could have behaved a lot worse than locking up my daughter," Time reported.
Josef Fritzl: Criminally Insane
On the second day of the trial, Elisabeth's video testimony was aired in court. Reports say that "Josef Fritzl recognized that Elisabeth was in court and, from this point on, you could see Josef Fritzl going pale and he broke down. It was a meeting of eyes that changed his mind." After seeing Elisabeth's testimony, Josef pleaded guilty on all charges the following day.
On March 19, 2009, he was sentenced to life imprisonment without possibility of parole. Fritzl accepted the sentence with no contest. Aged 74 at the time of the trial, he is currently serving his sentence at a monastery in Upper Austria that has been turned into a prison—in a section of the prison for the criminally insane.
A New Life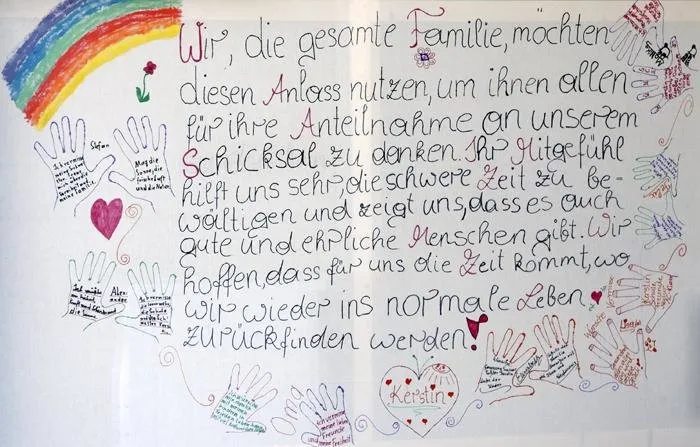 During the time of the trial, Elisabeth and her family were undergoing psychiatric and medical care, learning how to reacclimate themselves to the outside world. Encouraged to take creative outlets as a part of their therapy, the family made posters thanking the town for their ongoing support during the trying time.
Their message read, "We, the whole family, would like to take the opportunity to thank all of you for sympathy at our fate. Your compassion is helping us greatly to overcome these difficult times, and it shows us there also are good and honest people here who really care for us. We hope that soon there will be a time where we can find out way back into normal life." After the trial, they were given the option to take on new identities, in addition to moving to an unnamed village in Northern Austria.
A Life Of Intimidation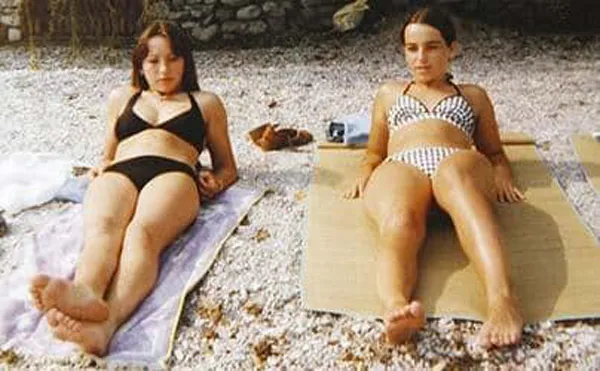 As it turned out, not everyone was oblivious to the harm that Josef inflicted on Elisabeth. Shortly after the sexual abuse began when she was 12, Elisabeth confessed to her closest older brother, Harald, what was going on. In a video testimony that was shown to the court during the trial, Harald confessed that while he did know about Elisabeth's sexual abuse, he didn't say anything because "there was little he could do," Telegraph reports.
Harald said, "As Elisabeth's older brother she trusted me and told me what went on," elaborating by telling of how their father would perform sex acts on himself in front of her and made her look at pornography. Harald's unwillingness to stand up for his little sister stemmed from his fear of his father, who once brutally beat Harald so hard, he broke Harald's nose.
A Terrifying Suspicion
As the case unfolded, Police feared that the eldest daughter, Kerstin, might have been a victim of Josef's sexual abuse. Because she was in a coma by the time her mother and brothers were freed, she was unable to be questioned over whether she had suffered at the hands of her father/grandfather.
Franz Polzer, the chief investigator, said: "[Josef Fritzl's] motive was to recreate once again the situation he had with his first family, the legal family, but this time with a good looking young daughter," Telegraph reports. Because Elisabeth's incarceration has caused her to age prematurely, Josef's sights may have begun to set on Kerstin.
Expensive Aftermath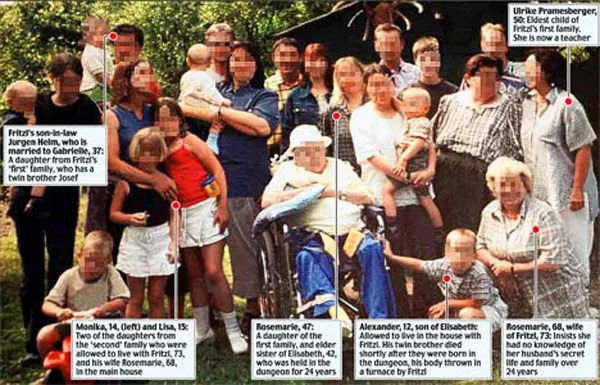 According to the British publication Telegraph, "Fritzl's victims [planned] to sue him for millions of pounds in damages. Elisabeth and her six children [were] assigned state lawyers to help them handle media interest and their financial affairs. The cost of their therapy [was] expected to exceed £750,000 and Fritzl's financial affairs [were] in such poor shape... that they might be left penniless."
The damage claims include sexual abuse, emotional and physical pain, and the lasting psychological impact that all the victims are expected to have. Experts to cases such as these predicted that each victim could claim at least 200 euros for each day that they were held captive.
A Haunted House
As of late 2016, liquidators of the Fritzl estate have confirmed that Josef's house of deception, underneath which he imprisoned his daughter and three grandchildren, has been sold to a local strip club owner. Herbert Hauska purchased the property for 160,000 euros and told Austrian media "that he, his wife Ingrid and a business partner plan to turn the building into apartment units to accommodate people who work for him."
It is unknown what Hauska intends to do about the cellar where Elisabeth and her children were kept for over two decades and hopefully the home's future residents are not haunted by the building's past.
A Life Behind Bars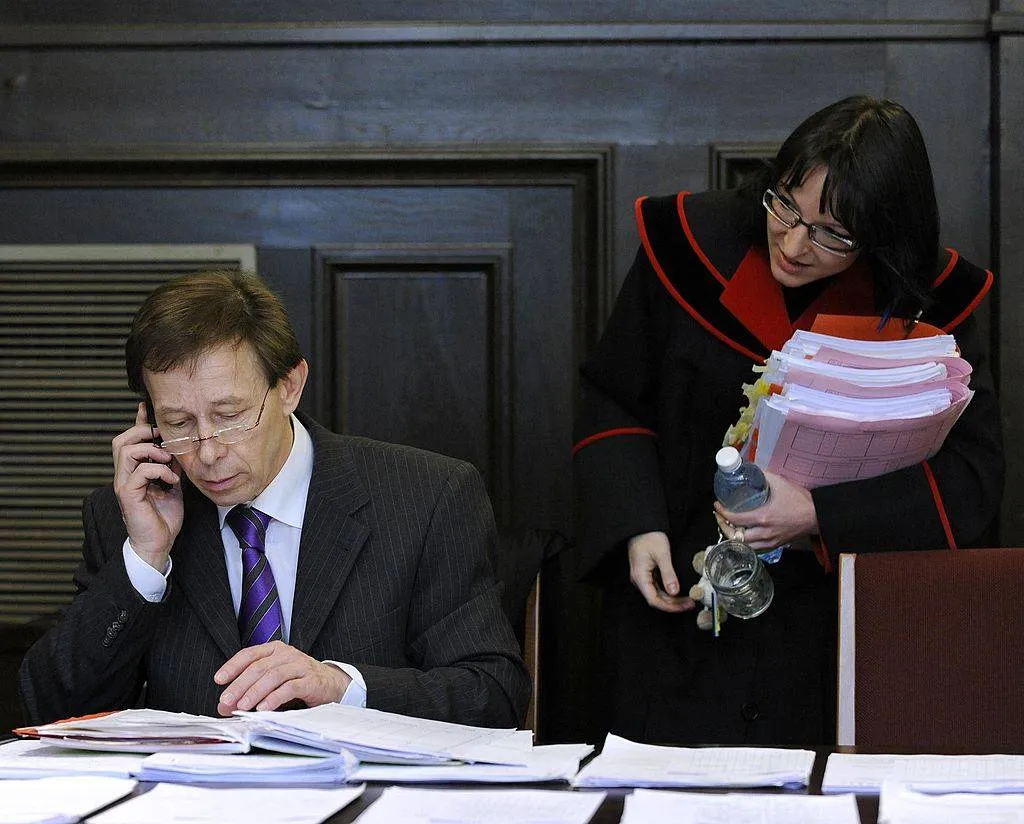 "Don't be duped like Elisabeth was 24 years ago," prosecutor Christiane Burkheiser said in her closing statements after urging the jury to deliver the maximum sentence on Fritzl. New York Daily News reported that "[Josef] Fritzl will undergo treatment as well as yearly assessments in the psychiatric ward of the prison he ends up in.
Still, officials said if he was deemed cured, he would be transferred to the prison's general population to serve the remainder of his sentence." Before his verdicts were announced, Fritzl said, "I regret it with all my heart... I can't make it right anymore."
Another Case of Women Held Captive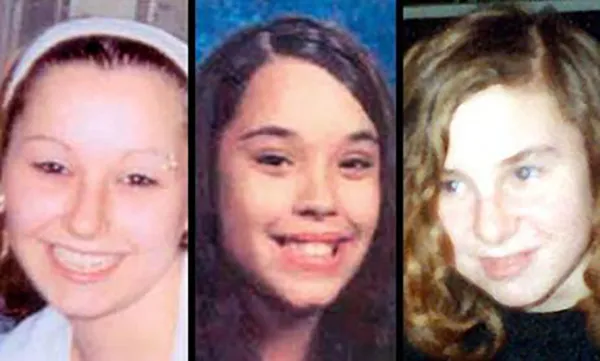 After May 6, 2013, American media was talking about the rescue of Amanda Berry and her six-year-old daughter, Jocelyn. They were escaping from a man named Ariel Castro, who held Berry and two other women as captives for over a decade in his Tremont home in Cleveland, Ohio.
Michelle Knight, Amanda Berry, and Gina DeJesus were all held as prisoners in Castro's home for 11, 10, and seven years, respectively. But how did these women fall victim to Castro and how did they survive for so long? Read on to uncover the gruesome details of kidnapping tale that shocked America.
A Lost Woman
Michelle Knight was 21 years old when she was lost on the streets of Cleveland, looking for the location where she was to appear in court for a child custody hearing of her son. Exhausted and desperate, she walked into a Family Dollar store to ask locals if they could help her get to the location of her custody hearing.
Nobody in the store knew, except for one man who said, "I know exactly where that is," just as Knight was about to leave the store. That man was Ariel Castro. Recognizing Castro as the father of a girl she knew from the neighborhood, she took him up on his offer to drive her where she needed to be.
False Pretenses
Castro told Knight that he had to make a quick stop at his house before he took her to her meeting. He distracted her by saying his dog recently had puppies and that she should take one for her son. As they arrived at Castro's home, Knight was confused when he pulled into the driveway and secured a large lock on the gate behind them.
On August 23, 2002, Knight was lured into Castro's home. As he helped her out of his car, she waved at an elderly neighbor who waved back at her. It would be the last form of contact she had with the outside world.
The Trap
Once inside, Knight was hesitant but Castro insisted that she go upstairs and pick out a puppy. She was led to a room with pink walls and once inside, she was trapped. The door slammed behind them and Castro covered Knight's mouth so she couldn't scream and pushed her to the ground. According to an interview with Newsweek, "Castro tied an orange extension cord around her ankles and wrists, yanked her limbs together behind her back, then wrapped the cord around her neck.
"'You're only gonna be here for a little while. I'm not gonna keep you that long,'" Castro told her as he performed a sex act on himself in front of her. But what happened next is truly disturbing.
"I'm Gonna Die Here"
There were two metal poles on either side of the small room. Castro proceeded to tie another extension cord to the one that was already attached to her limbs and neck before he hoisted Knight up into the air. Newsweek reports that "Her entire body dangled, face down, in a plank position about a foot above the floor, neck cocked, back arched slightly, hands and feet bound behind her.
Castro stuffed a smelly sock in Knight's mouth, covered it with duct tape, blasted the radio and walked out. She heard the door slam shut and his feet pounding down the stairs. Then, nothing." Knight's first thoughts were that she was going to die there and never see her son again. She would continue to be physically, mentally, and sexually abused for the next 11 years.
The Routine
Castro had his way with Knight about six times a day, according to the Newsweek interview. "Knight hung between those two poles in the pink bedroom for about a month. Castro would come home from work, lower her onto the floor, [assault] and beat her, and then, 'Shoooo! Right back up,'" she says. "Oh my God, I felt so nasty. I felt sticky. I burned. I itched. I couldn't scratch. I was crying repeatedly. I was numb. I felt in so much pain."
He then dragged her to the basement where he wrapped rusty chains around her neck and stomach before putting a motorcycle helmet on her head, making it difficult to breathe. This is the kind of torture Knight endured on her own for about a year before the next victim was brought to the house.
She Should Have Called Out
It was April 21, 2003 – the day before Amanda Berry's 17th birthday. She had thought of calling out of work that day, since the next day was her birthday, but decided against it. After her shift, she was walking home when a man and a girl in a van made eye contact with her. She smiled at them since the girl looked familiar. Moments later, the man approached her in his van, asking if she needed a ride.
The man was Ariel Castro. Although the girl was no longer in his van, Berry agreed to let him give her a ride home since she knew his daughter from school. Castro offered to take her to see his daughter, to which she agreed and they headed to his house.
She Never Got Back Out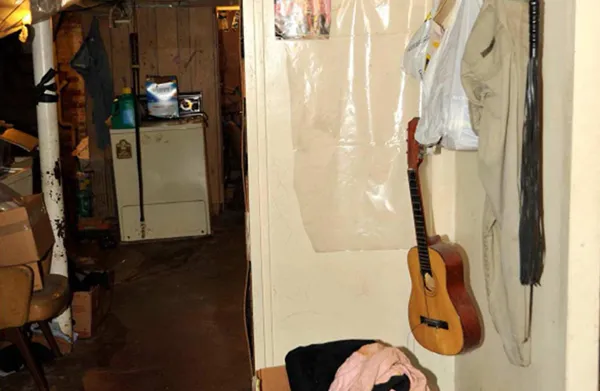 Castro lied that his daughter was taking a bath, so while they "waited" he showed Berry around his house. He took her upstairs to the room in which he kept Knight. Knight recalled to Newsweek that Castro opened the door of her room, said "This is my brother's girlfriend," and that she and Berry traded "silent, terrified looks."
Afterward, Castro took Berry into the next room where he told her to take off her pants, before he forced her into the basement, taping up her ankles and wrists, and putting the motorcycle helmet over her head. She was then subjected to the same fate as Knight.
The Third Prisoner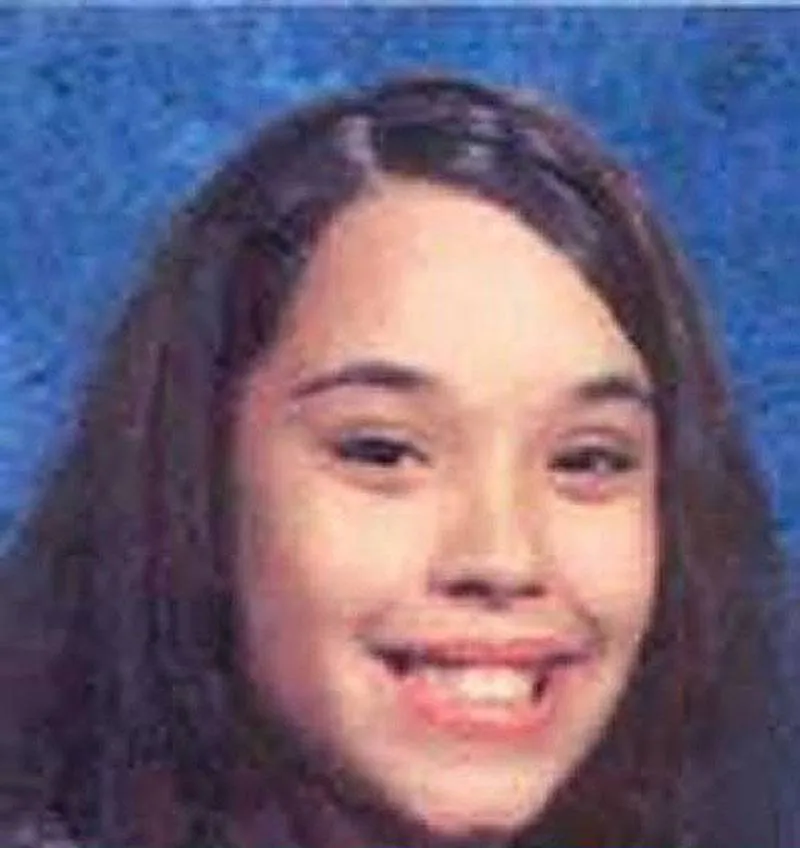 On April 2, 2004, 14-year-old Gina DeJesus was walking home from school with her friend, Arlene Castro, Ariel Castro's daughter. DeJesus gave Arlene money to use the payphone so that she could ask her mother if she could go to DeJesus's house. Since Arlene's mother said no, the two girls parted ways and since DeJesus lent her bus money to her friend, she had to walk all the way home.
That is when Ariel Castro pulled up next to DeJesus, asking if she had seen his daughter. Saying yes, she agreed to help him find her. But, of course, they didn't go looking for DeJesus's friend.
The Same Fate
DeJesus told ABC News that after Castro got her into his house, "He like, starts like, to, like, touch me and stuff, and then, I'm like, 'What are you doing? You could go to jail?' He just switches up like, 'Well, OK, we're going to, you're going to go home now.' He said, 'But you can't go through the same door you came in.'"
Castro then led DeJesus to the basement where he chained her up like he did to Knight and Berry. ABC News reports that "For the first few weeks, Castro only talked to and touched DeJesus. The first time DeJesus said he [assulted] her was on May 7, 2004. Though she remembers the exact date, DeJesus said it was too painful to discuss the details of what happened."
The Fruitless Search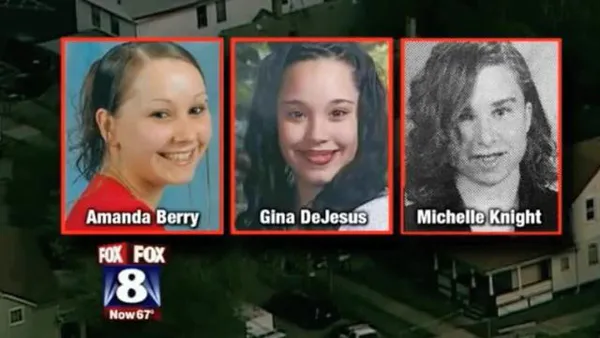 On May 23, 2004, Castro reportedly gathered all three women into one room. He forced them to watch an episode of America's Most Wanted, in which DeJesus's and Berry's families were interviewed for their missing persons' cases. He also made Berry and DeJesus watch candlelight vigils that were held by their families, saying that no one was going to find them.
He reportedly told Knight that no one was looking for her. All three girls were hopelessly trapped. At one point, when Castro's daughter visited, he forced them all into the basement and while they considered yelling for help, they chose not to for fear that Castro would go postal.
Life As A Prisoner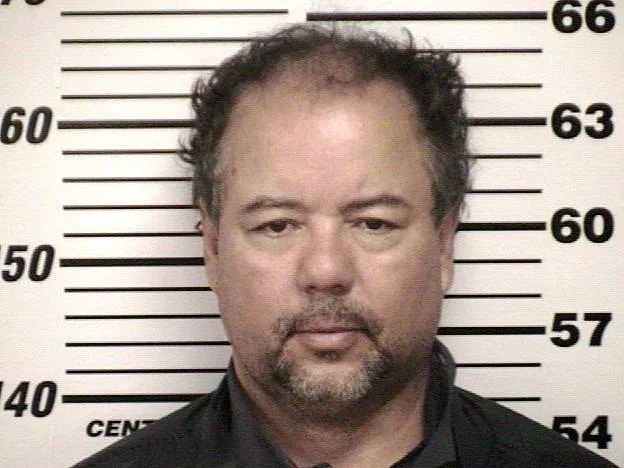 The three girls lived for the following seven years in squalor. With only buckets for toilets, they were only allowed a couple of showers a week, sometimes forced to take them with Castro. For their monthly cycles, he only gave them food napkins. He would play mind games with all three of the girls, allowing one girl more food or clothes than the others.
At one point, Knight recalls that while she and DeJesus shared a room and were chained to each other, Castro would harm either one of them, while the other girl had to lay there and do nothing. Sometimes she even begged Castro to attack her instead of DeJesus, who was significantly younger. Knight was reportedly impregnated at least five times but was brutally beaten until she miscarried. Things changed, however, when Berry became pregnant.
Born In Captivity
On Christmas 2006, Amanda Berry gave birth to a girl. Knight was forced to help Castro deliver the baby in a small inflatable kiddie pool on top of her mattress. She even had to give the baby mouth to mouth when it turned blue. The birth of baby Jocelyn was a welcome distraction, according to all the girls' accounts. DeJesus recalls that "It was fun because I can get away from the situation. When I was playing with Jocelyn, Jocelyn made me forget everything."
As Jocelyn grew older, Castro softened up. He would take Jocelyn out to the park and to church and let her roam other parts of the house—luxuries that the three women were not allowed. Whenever he left, however, she was locked up with her mother and the other two women. This is what life was like for the next six years.
Breaking Free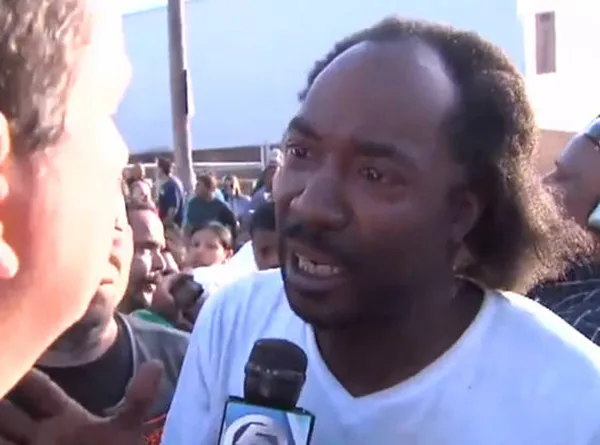 On May 6, 2013, little Jocelyn came up from downstairs and told her mother that her father wasn't home. Berry went downstairs to investigate, finding that Castro had forgotten to lock the front door. Beyond it, the storm door was locked shut, but Berry could squeeze her arm out. She began yelling for help. Knight and DeJesus heard Berry yelling, thinking she got into trouble with Castro. They did not think that they were about to be rescued. One neighbor first saw Berry yelling for help, but was too scared to intervene and spoke little English.
"That's when another neighbor, Charles Ramsey, showed up. 'He kind of, like, started like trying to pull on the door, but he couldn't get it open either,' Berry said. 'And so he, like, kind of kicks it, and he's like, 'There you go. Finish kicking it out, and you can get out,'" reported ABC News.
"I'm Free Now"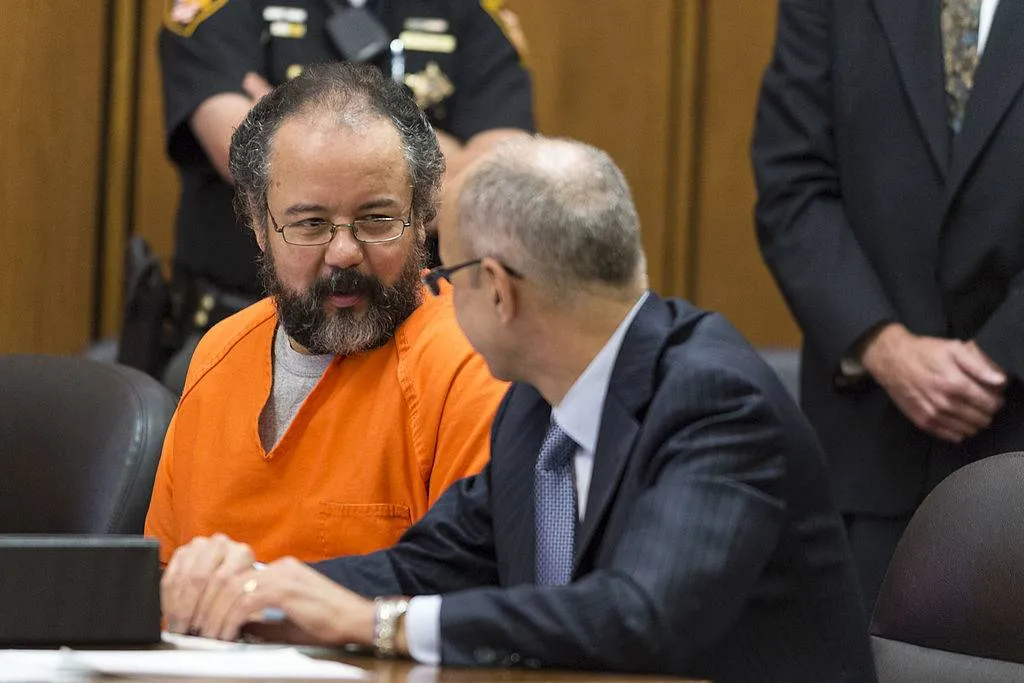 After crawling underneath the door with Jocelyn, Berry urged Ramsay to dial 911. She told the operator, "Help me, I've been kidnapped, and I've been missing for 10 years. And I'm here. I'm free now!" When police arrived at the scene and went into the house, Knight reportedly leaped into an officer's arms and said, "You saved me," urging them not to let go.
The three women and the child were taken to a Medical Center for treatment. Later that day, Castro was arrested and charged with four counts of kidnapping and three counts of sexual assault. His reign of terror was finally over.
The Aftermath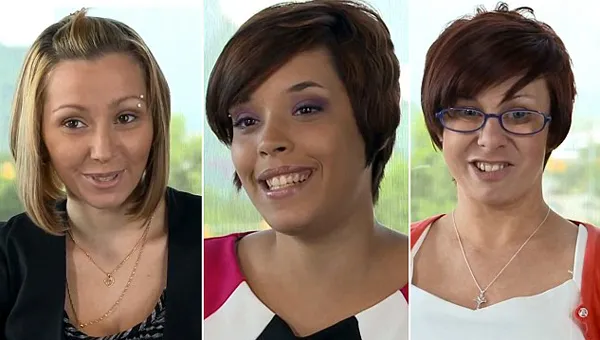 On July 26, 2013, Ariel Castro pled guilty to 937 charges against him, including kidnapping, [assault], and aggravated murder (for the intentional induction of miscarriages inflicted on Knight). His charges called for consecutive sentences of life in prison plus 1,000 years, without parole. However, a month into his sentence, Castro ended his life.
He was found hanging with his pants and underwear around his ankles, unable to survive one month of the type of imprisonment he inflicted on Michelle Knight, Amanda Berry, and Gina DeJesus. All three girls and the child are said to have moved on. Berry and DeJesus remain close and have garnered national attention for their story. Knight has been in therapy and is trying to help other survivors.
Who Is Natascha Kampusch?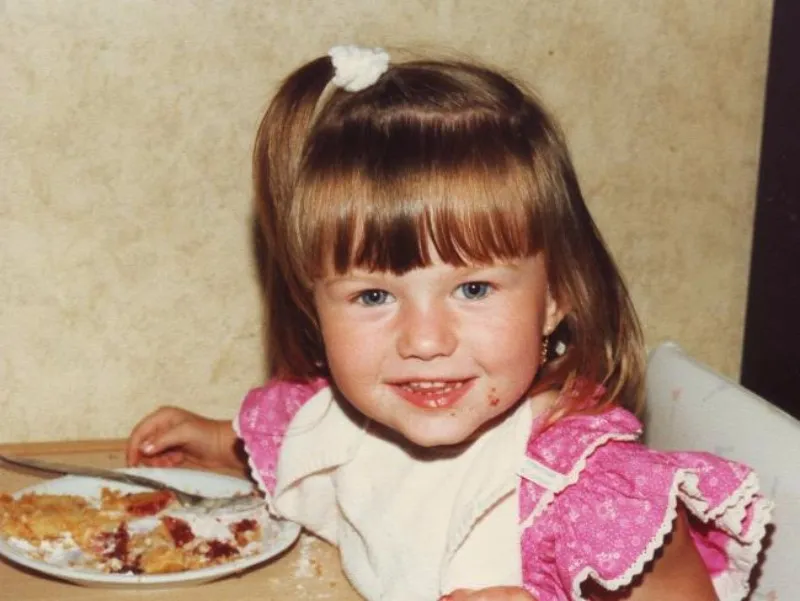 Natascha Kampusch was born and raised in Vienna, Austria. She was raised there by her two parents Brigitta Sirny and Ludwig Koch, until their divorce when she was still quite young. From that point on, Natascha spent time with both parents although seemingly more with her mother. Natascha also had two older sisters and nieces and nephews that were closer to her age. When she was only ten years old, her life was turned upside down and she was kidnapped while walking home.
The day before her kidnapping she returned home from a trip with her mother. After her disappearance, there was immediately an investigation although it seemed as though the police were looking to the wrong places. One of the authorities investigating was named Ludwig Adamovich who later suggested "the time Kampusch was imprisoned might have been better for her than what she experienced before", an apparent denouncement of Natascha's mother. Her mother, Brigitta Sirny, strongly denied the comments and even threatened to sue the commissioner.
A Fateful Day
Natascha Kampusch was only ten years old when she left for school one normal morning. As she took off on her daily walk, she nor her family had no idea that she would never make it to school or come home that fateful day in March of 1998. At the time, there was a witness who was 12 years old himself. He saw Natascha being dragged into a white van.
Immediately, authorities began to scour the area looking for any similar description and over 700 minivans ended up being checked. Even the person who ended up being the actual kidnapper had his van checked, however he still managed to elude the police.
Horrifying Theories About Disappearance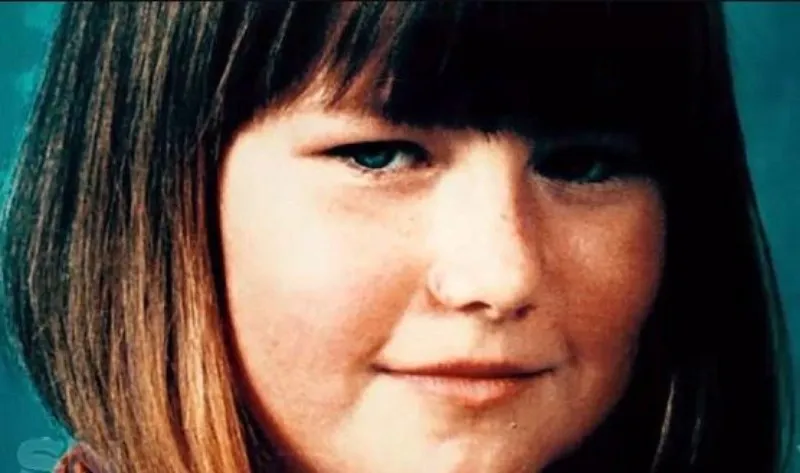 Soon rumors began to float throughout Austria, speculating with grotesque ideas of what might have happened to Natascha. Of course, some of these got back to her family who were absolutely horrified to think about such things. Some of the rumors included child pornography rings and even organ theft.
Ultimately, this led authorities to investigate if Natascha might have any ties to the serial killer Michel Fourniret. Michel was a French serial killer who was apprehended after failing to kidnap a Belgian girl in 2004. He is thought to have killed over nine victims. Even Natascha's own family found themselves suspects in the case.
The Face Of A Monster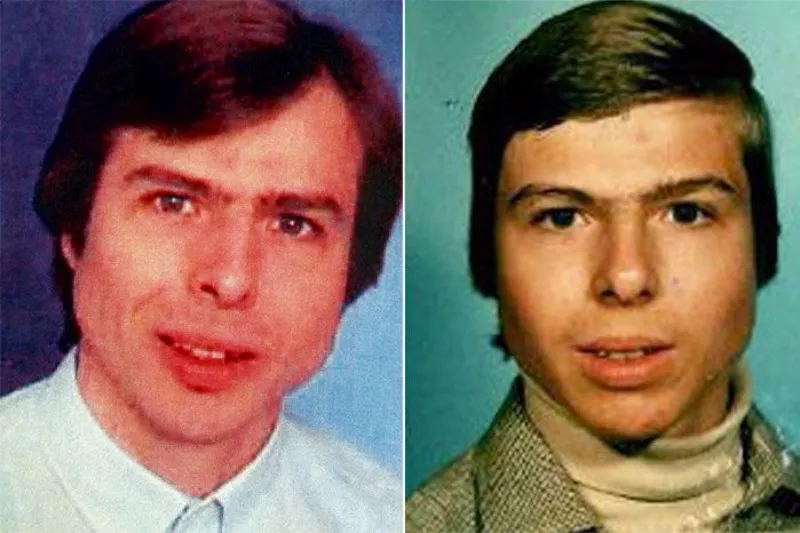 Natascha's kidnapper was Wolfgang Přiklopil. He was an Austrian man of Czech descent. He was born in Vienna to Karl, a cognac salesman and Waltraud a shoe saleswoman. He grew up as an only child. When he kidnapped Natascha, he was working for Siemens as a communications technician. Wolfgang took Natascha back to his house which was located in Vienna.
There he held Natascha in a small cellar that was located underneath his garage. The entrance was hidden by a cupboard in the house. Inside the nightmarish enclosure there were no windows and it was also soundproof. Natascha was never allowed to leave the chamber. She would be held for eight hellish years.
Held In Captivity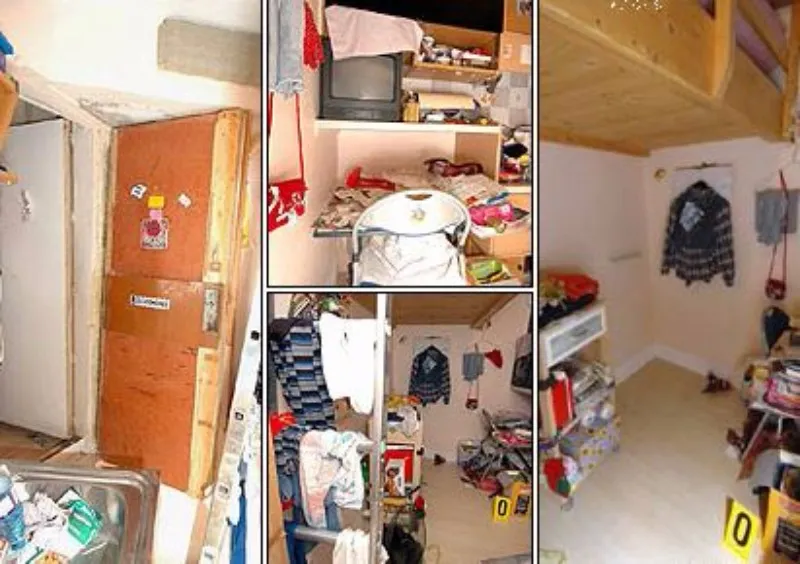 During her eight unimaginable years in captivity, Natascha was not let to leave the cellar at any time. Natascha detailed her daily routine while living under the control of Wolfgang. Each morning she would wake up and eat breakfast with her kidnapper. Although, he apparently gave her much less to eat than whatever it was he had. Natascha also said that he allowed her to have books, a small television and radio to pass the time.
Initially, she was only allowed to watch pre-recorded TV shows, in order to prevent her from hearing about the media blitz surrounding her disappearance and ongoing search. Eventually, her kidnapper became more trusting, allowing her to spend time upstairs although she would still be sent to the cellar whenever he left the home. Wolfgang's friend and business partner Ernst Holzapfel, also claimed to see Natascha in the presence of her kidnapper when seemed "relaxed and happy".
Enduring Nightmarish Abuse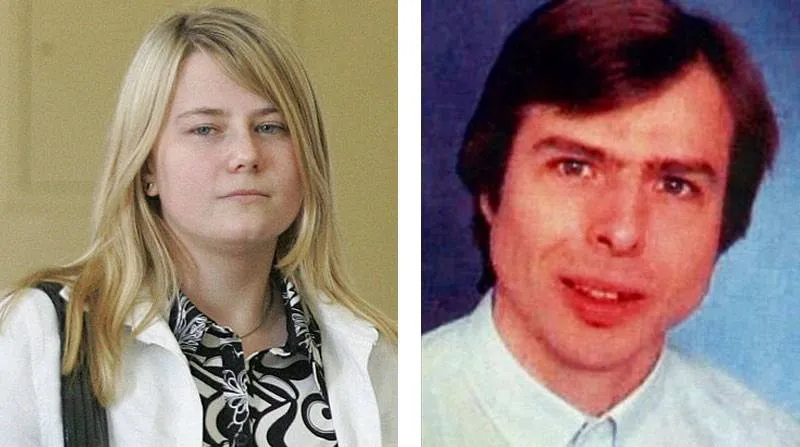 Natascha was expected to perform Wolfgang's cooking and cleaning and he essentially kept her as a slave. One of Natascha's spokesman, Dietmar Ecker, later confirmed that she was also horrifically physically abused. Dietmar said, [he] "would beat her so badly she could hardly walk. When she was beaten black and blue, he tried to smarten her up. Then he would take his camera and photograph her". Natascha also later spoke about how Wolfgang controlled her food as a means of control.
He starved her in order to make her physically weak and her body mass index dropped dangerously low. For many years Natascha would not speak about whether or not she endured any sexual abuse, although she confirmed the allegations. When she wrote her memoir, she wrote that she was continuously beaten, starved, threatened, and was also kept half-naked. It wasn't until the film based on her book was released that she finally conceded that she had been continuously violated by the predator.
Waging Psychological Warfare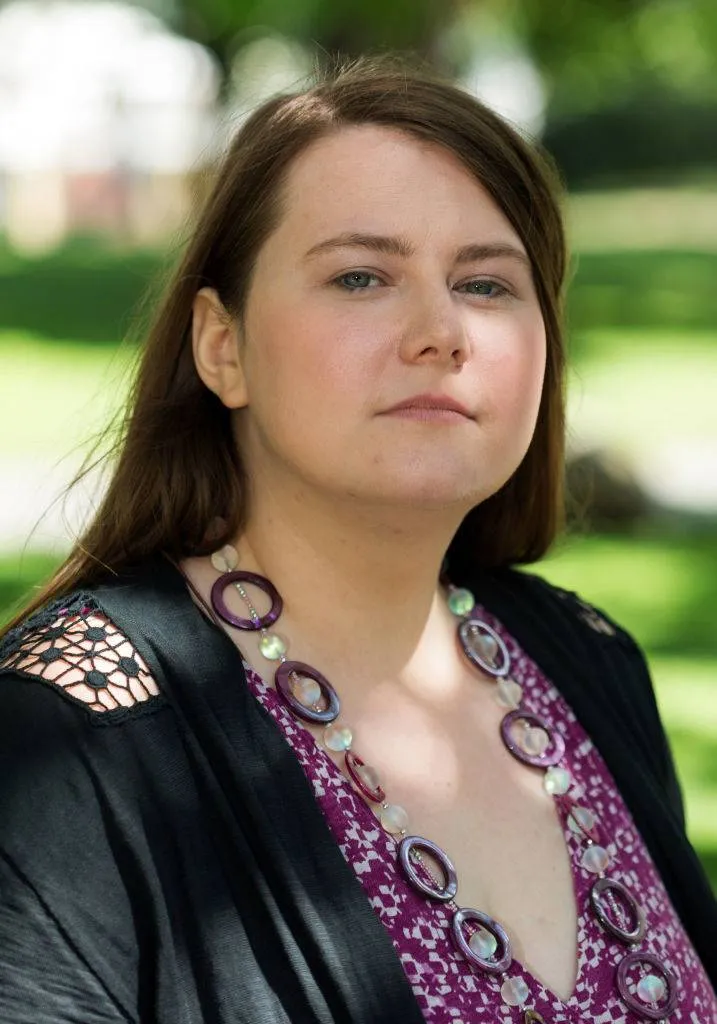 Wolfgang was a typical kidnapper in that he also used intimidation and psychology against Natascha in order to control her. He would tell her that the doors and windows were booby-trapped with explosive devices. He would also regularly threaten her with a gun that he claimed to carry on him at all times. He said if she threatened to escape he would kill both her and their neighbors.
Early on she attempted to make noise while kept in the cellar to no avail as the place was soundproof. As time wore, Natascha began to fantasize about getting away from her kidnapper. She later recalled even imagining cutting his head off with an axe, which is something she never acted on.
The Moment Of Escape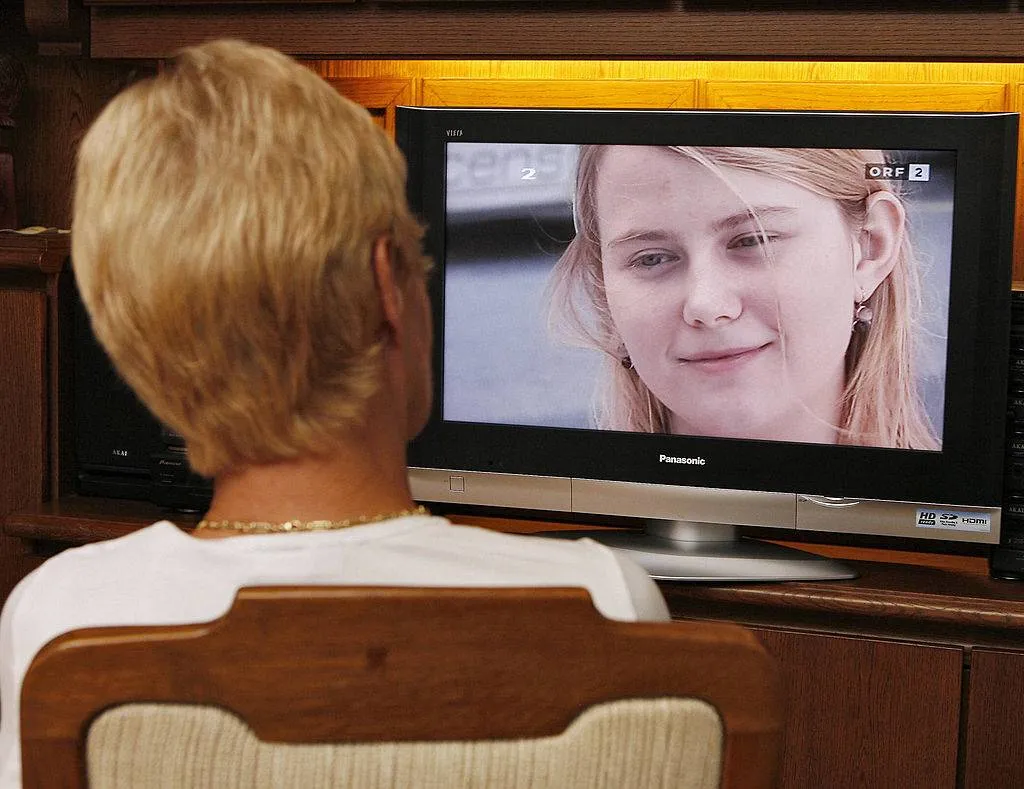 On August 23rd 2006, Natascha Kampusch was finally able to escape from her hell on earth. She was 18 years old and had been imprisoned since age ten. After Wolfgang ordered Natascha to clean his vehicle, a BMW 850i in the garden, her moment finally came. Wolfgang received a call from his cell phone and walked away to take the call because Natascha was vacuuming. She left the vacuum cleaner running and ran away without being noticed.
She kept running through gardens, a street, and even jumped fences to get as far away as possible. She even asked random people on the street to call police but they ignored her. Ultimately, she banged on the window of a 71-year-old neighbor and said "I am Natascha Kampusch". The older woman called the police who arrived shortly thereafter. Natascha was finally free.
Is It Really Her?
Natascha Kampusch was quickly whisked away by authorities who descended upon the seen. Because she was a little girl who had grown into a woman during the time she was kidnapped, police needed to ensure her identity. They were able to confirm her identity through a scar and her passport which found in the cellar that she had been detained in for all of those years.
They also later performed DNA tests to truly ensure her identity. While she seemed to be relatively healthy she had only gained about seven pounds over the eight years that she had been away and only grew up about five inches.
A Kidnapper's Disturbing End
Meanwhile, as Natascha gained her first taste of freedom, her kidnapper Wolfgang Přiklopil realized that she was missing. Obviously, this set the predator into a tailspin. He knew police would soon descend on him, so he clearly could not remain at his home. Rather than face whatever consequences might lie ahead, Wolfgang decided to take the easy way out.
He traveled to the Wien Nord train station in Vienna and jumped in front of a train. He was allegedly decapitated by the force of the impact. Natascha later said that Wolfgang had previously told her that he never be caught, even if it meant killing himself. He is said to be buried under the name Karl Wendelberger in Laxenburg, Austria.
Stockholm Syndrome?
While her kidnapper ended his own life, Natascha was finally safe in the custody of authorities. However, when they informed her about the demise of her kidnapper, they were met with a much different reaction then one would expect. While many would think that a flood of relief and even happiness might wash over you with that kind of news, Nastashca instead asked to see Wolfgang's body. After she was able to see him, she apparently broke down into a flood of emotional sobs.
She later spoke out about her feelings about Wolfgang in the documentary, "Natascha Kampusch: 3096 Days in Captivity. Natascha said, "I feel more and more sorry for him—he's a poor soul". While various psychologists have suggested that she suffered from Stockholm Syndrome, Nastashca dismissed this in her book 3,096 Days, and said she feels the term is disrespectful to her experience.
Natascha's Interesting Perspective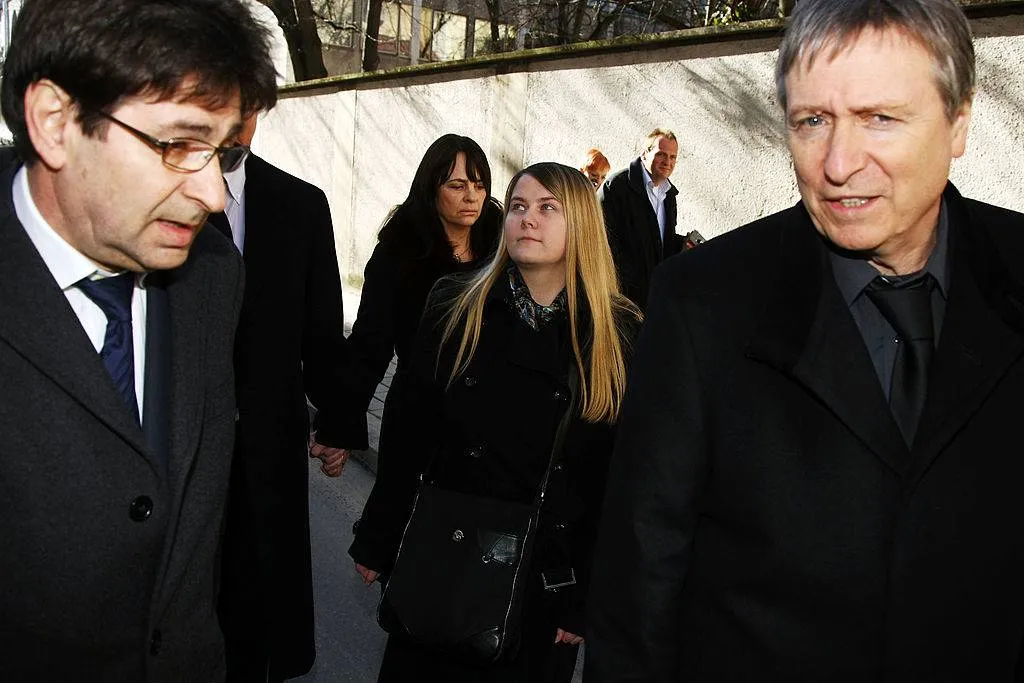 The first police officer who had the chance to speak to Natascha was named Sabine Freudenberger who was shocked at Natascha's grasp of language and her intelligence. Natascha has said that while imprisoned, her kidnapper bought her books, a radio, newspapers, and television. Through the use of these, especially a particular radio station that focused on education and classical music, she was able to stimulate her mind.
She also attempted to teach herself new things like knitting. Natascha also had an extremely positive and interesting take on her time held captive. Specifically, Natascha felt as though she did not miss out on anything.
In Her Own Words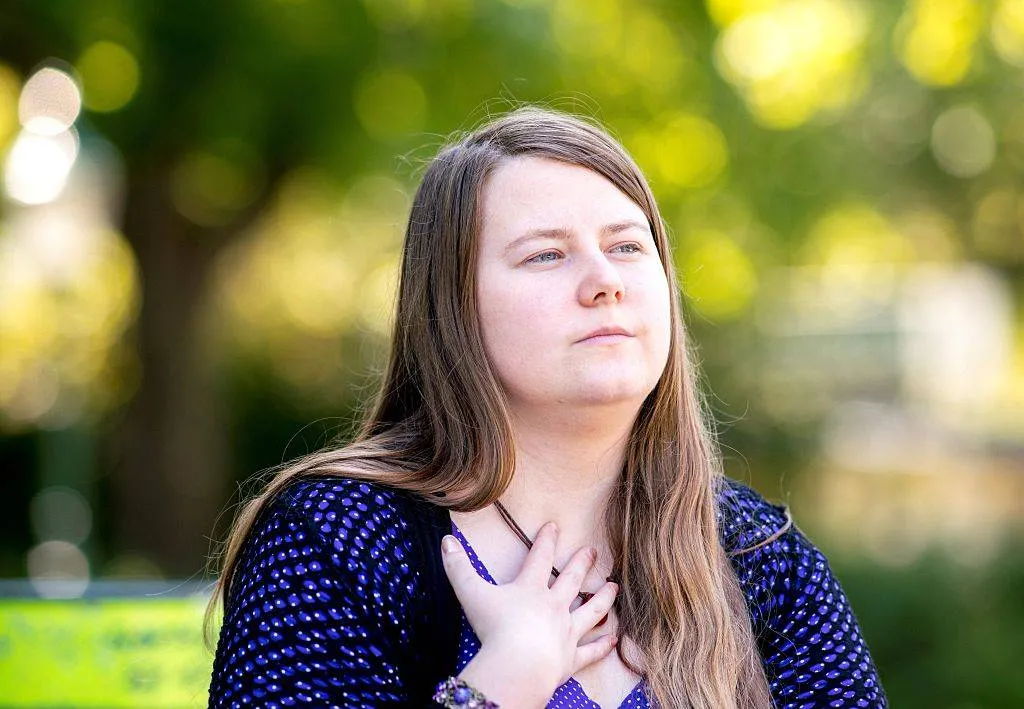 Natascha's interesting perspective might have shocked many, but others might see it as merely thinking positively in order to make the best of her situation. Natascha said, "I spared myself many things, I did not start smoking or drinking and I did not hang out in bad company". However, she also did note how she struggled with on unfair her life had become as a relative prisoner. She seemed to focus on opportunities that might have been.
Natascha said, "I always had the thought: surely I didn't come into the world so I could be locked up and my life completely ruined. I give up in despair about this unfairness. I always felt like a poor chicken in a hen house. You saw my dungeon on television and in the media. Thus you know how small it was. It was a place to despair."
A Second Kidnapper?
After Natascha's escape, there were many rumors that surrounded the case. Not to mention a complete media frenzy around the story. Many rumors floated about that pointed to various evidence including witnesses and DNA tests seemed to suggest that Wolfgang Přiklopil had not acted alone.
While Natascha remains that Wolfgang was her only kidnapper, the original 12-year-old-girl named Ischtar Akcan, who witnessed her capture was convinced that he saw two people in the white van. She spoke to the Daily Mail and said, 'I know there were two men. The second man remained in the driving seat the whole time." She also said that she told police about what she saw and was ignored and told that she was confused.
The Second Suspect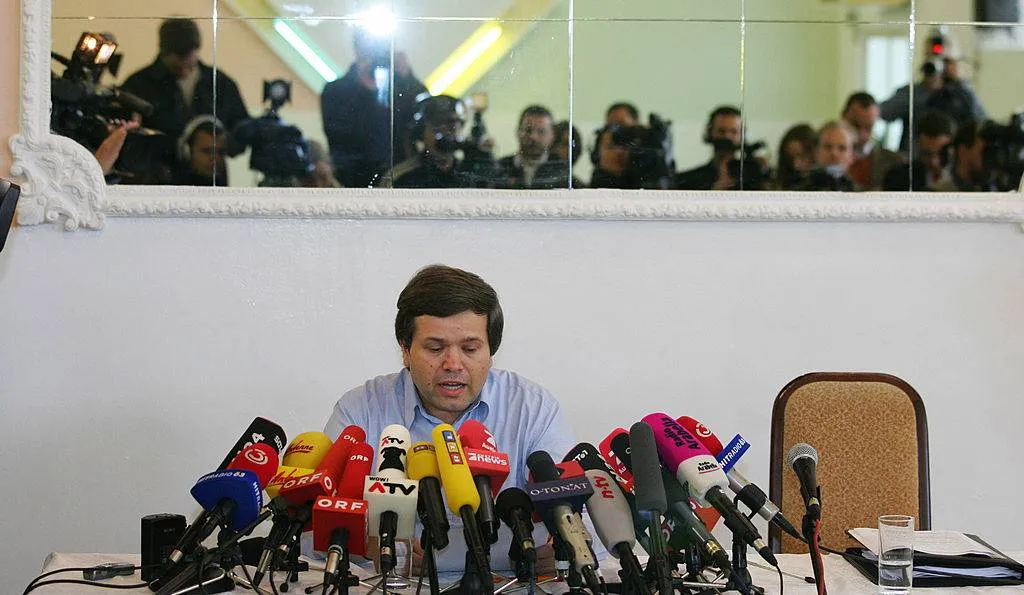 The other man suspected of being the second kidnapper was none other than Wolfgang Přiklopil's business partner, Ernst Holzapfel. He seemed to be acting suspicious early on, directly after the recovery of Natascha and the death of Wolfgang. A few hours after he found out that his friend Wolfgang had apparently committed suicide, Ernst showed up at the home claiming that he needed to pick up tools. For some reason, he was actually allowed in by the authorities.
His first words while on the scene were equally suspicious. He allegedly asked police, "Has he killed her?" Which certainly seemed to suggest that he knew Natascha was in the home. Ernst has also been accused of taking computers out of the house which might have implicated himself and a possible child pornography ring.
Was Wolfgang Murdered?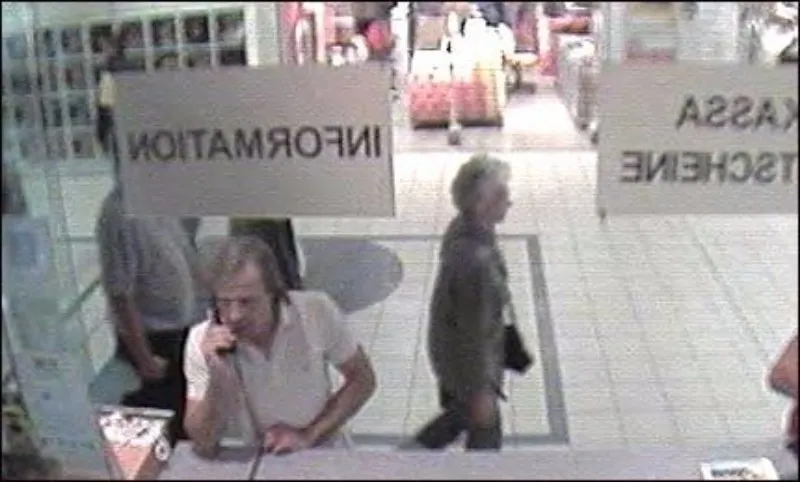 After the possibility of a child pornography ring was thrown around as possible theory, people began to suggest that the ring could extend into the upper echelons of Austrian society. Some people have even suggested that Wolfgang did not commit suicide but was rather murdered and then thrown on the train tracks in order to cover up the crime. After Natascha escaped, it is known that Wolfgang was caught on CCTV at a shopping center with none other than Ernst Holzapfel. Wolfgang left a message for Ernst asking to be picked up because of an emergency.
Later, Ernst spoke to the police where he claimed that Wolfgang told him that that he was in trouble for drunk driving and denied knowing anything further. Ernst claims to be merely a business partner although the two worked together and were known to go out drinking after work. To add insult to injury, it was printed in German magazine Der Spiegel, that several coroners feel as though Wolfgang Priklopil's death was not handled properly and that the medical reports regarding the suicide were "worthless".
Unknown Truths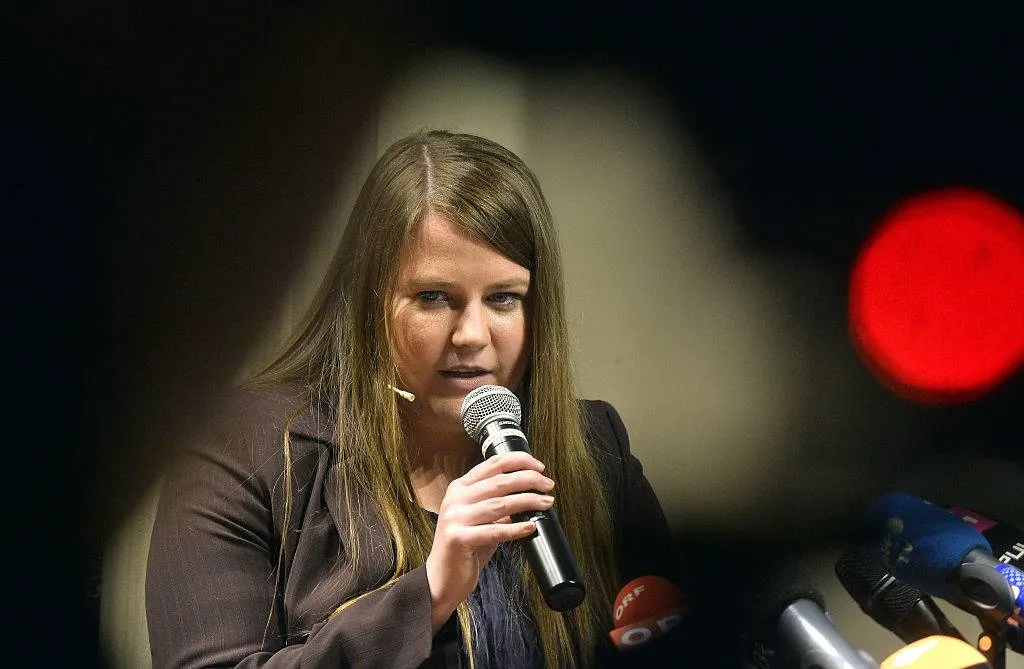 The truth about what really went on over those years of captivity might not ever be known unless Natascha herself decides to share them. While it has apparently been claimed that Wolfgang was somehow a part of a bigger pedophile ring and was allegedly in regular contact with a pornographer and an online pedophile group. Although, Wolfgang was found with a suicide note, it has also been suggested that the handwriting does not match his own and might actually resemble Ernst Hozapfel's writing.
Colonel Franz Kroll was the police investigator in charge of the case. He ended up dying of mysterious circumstances after being found dead of a gunshot wound. Apparently, shortly before his death, he told his brother that he was on to something big. His brother believes he might have stumbled on to something and was killed for it.
Sinister Implications
Yet another strange occurrence is that apparently Natascha and Ernst Holzapfel later shared over 100 phone calls since her escape, which seem to be quite suspect for two people who never really knew one another. In Natascha's biography she said that Wolfgang threatened her by saying, 'I'm going to take you in the woods and I'm going to give you over to the others. After that I won't have anything else to do with the business.' This certainly seems to indicate that more people were involved.
Natascha's own father believes that his daughter has not told the whole truth about the ordeal. He said, 'There is something between us and that something is the truth of what happened — on that day, in that house and afterwards when she was returned to us. It is my belief that until Natascha herself recognises that truth, it will always remain between us." Allegedly, even today Natascha carries a photograph of her kidnapper with her, which stands as a terrifying detail about this horror story come to life.
Returning To The Scene
Natascha Kampusch made another interesting life decision in the years following her escape and the death of her kidnapper. In the years following her escape, she would regularly visit the property after she claimed it from her kidnapper's estate. Natascha owns the home where she was once held captive. She said, "I know it's grotesque – I must now pay for electricity, water and taxes on a house I never wanted to live in."
She apparently wishes to protect it from those who might want to turn it to some grotesque amusement park based on her horrifying experience. Although Natascha has since filled in the cellar where she was held, one can't help but wonder why she would not tear down the entire property.