What Is This Thing? People Found Some Very Intriguing Items That We're Definitely Questioning
Sometimes, people come across the most random things. Before Reddit and Google Search, you would have to use your best judgment to figure out what some mysterious item was.
Thankfully, we've come a long way since our parents used encyclopedias for everything. These people stumbled across some seriously weird items and we could all use some answers.
These Things On Grapes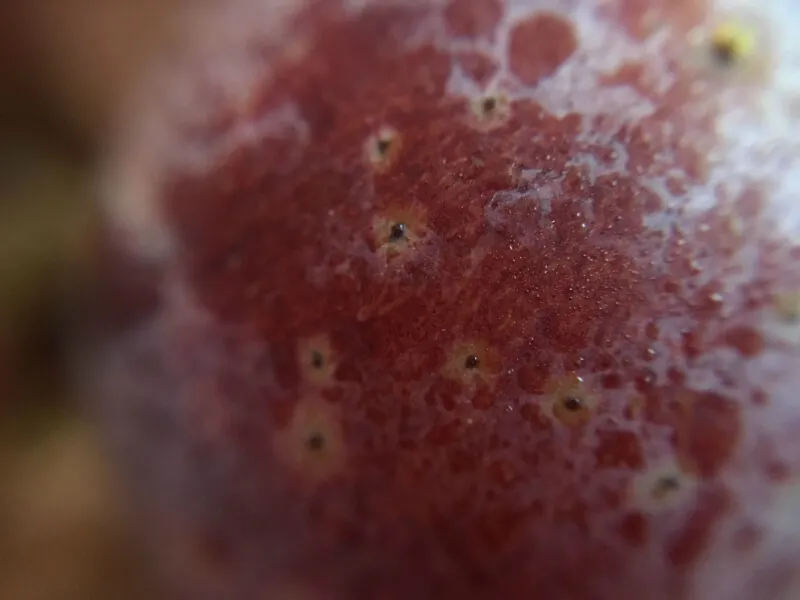 It looks like fruit fly larvae. I have no idea though, but that's an impressive close-up. I guess this only happens when you have fruit fly infestation, but that happens in the summer.
But, it's probably best not to eat these grapes before you get sick from them.
Soviet Union Stuff?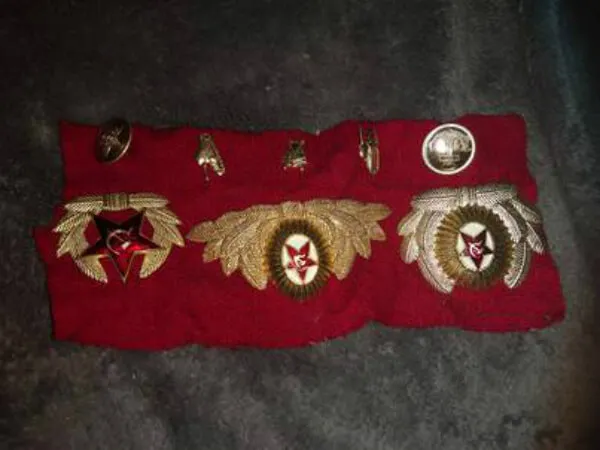 These are elements of the Soviet Union uniform rank. They are not medals or decorations. The top row has service branch badges and buttons for Soviet shoulder insignia.
The left button is for the Soviet Army, and the right one is for the Soviet Navy.
Some Kind Of Crystal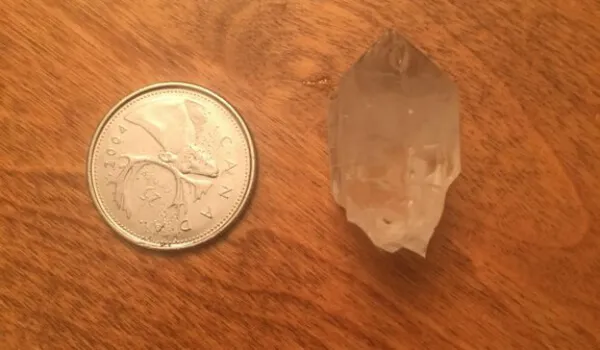 That would be crystallized and hardened sugar. It won't dissolve quickly, but boiling water will do the trick after a while.
That's a waste of perfectly good candy. I could imagine someone being paid $20 to eat the whole thing.
The Size Of A Golfball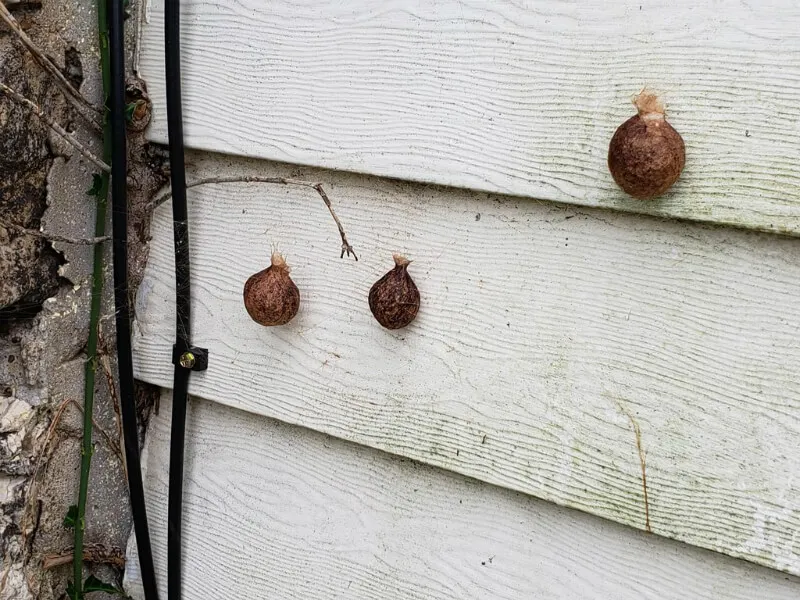 Yeah, these are eggs from the yellow garden spider. It's freaking creepy seeing this on the side of a house, and it will totally give me nightmares. Screw those things, they're huge, and they love to chill in the middle of their webs.
NO THANK YOU.
Who Signed These?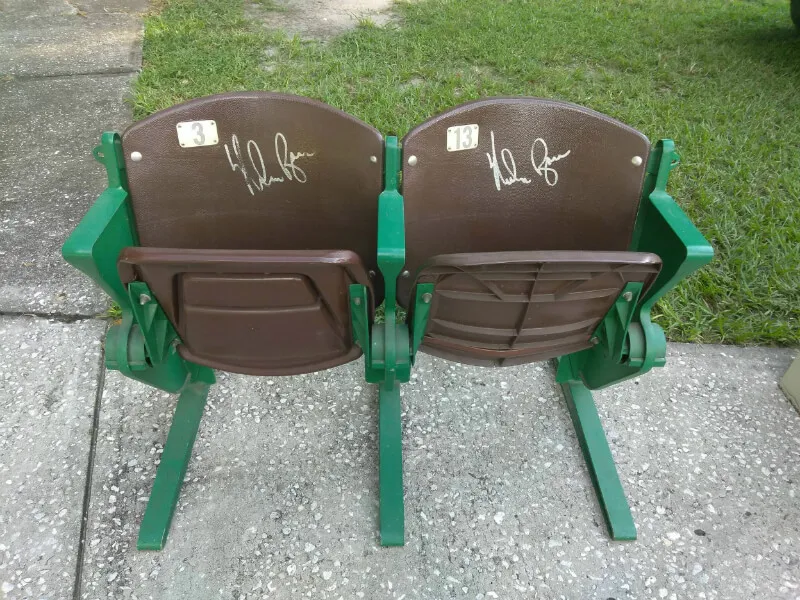 It looks like Nolan Ryan signed both of these seats. I appreciate that the best pitcher to ever play baseball signed both of these. However, the real mystery is where and how did these seats get to where they are now?
I bet they're worth over $10,000 each on eBay.
This Pile In The Corner
I hate to break it to you, but it's ants. The ants are chewing through the window, and they're lazy, so they push it out of their way. I know nothing about asbestos, other than it's small shards of crap.
You probably should call pest control as soon as possible.
Overhanging At The Drive-Thru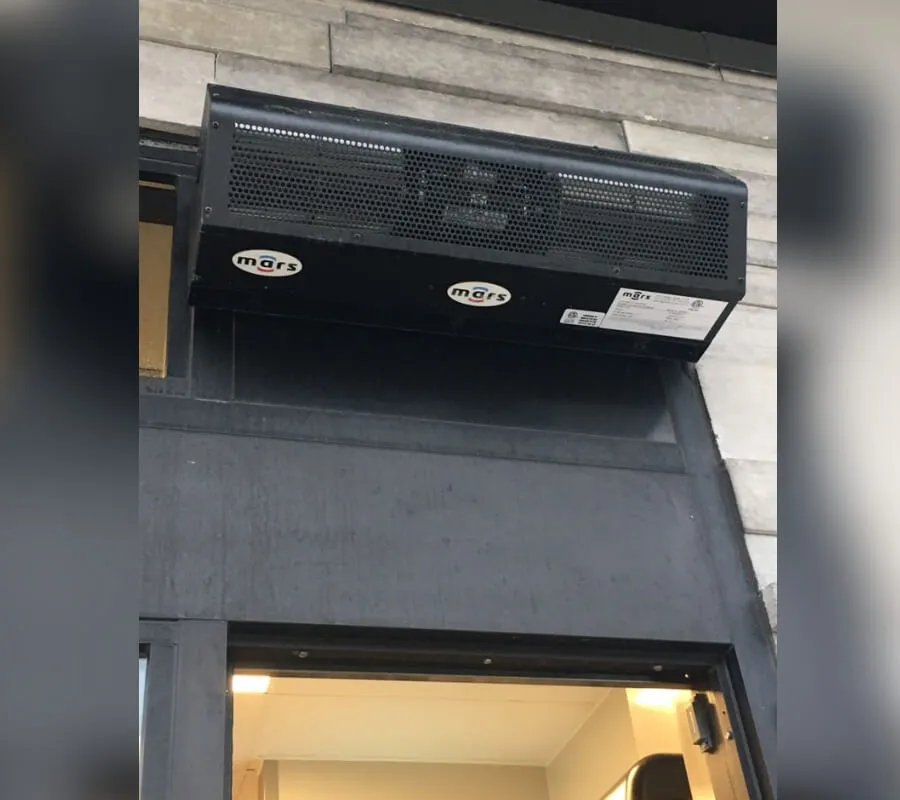 It's an air curtain. It creates a steady flow of air while the window is open. It does nothing more than keep insects, dust, and other particulates out of the building and away from the cars.
I used to have one on my back porch, and it killed ALL the mosquitoes.
Strange Device In Macintosh Plus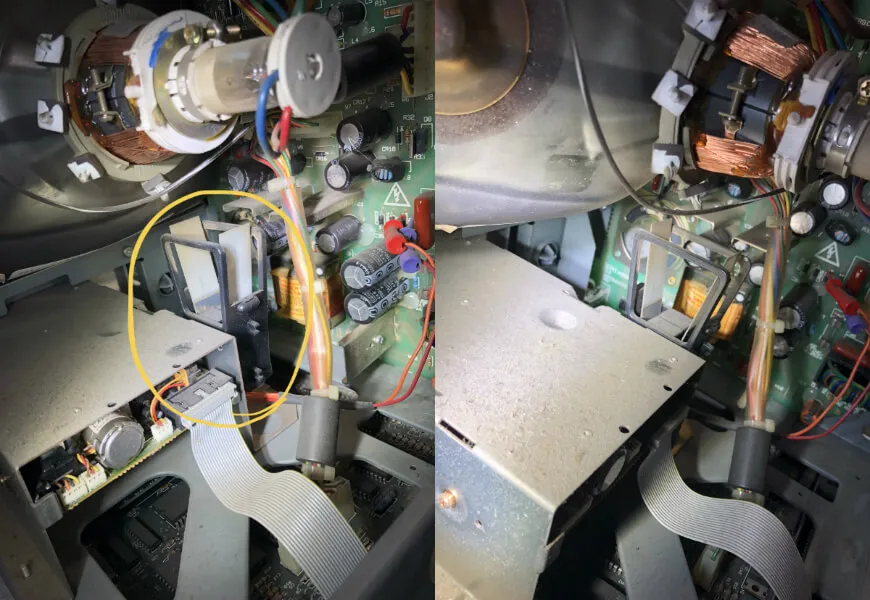 Solid state fans are a thing. It's mounted to the side of the floppy drive bracket and connected to the analog board. It's made of plastic, and two white things are sticking out of it.
They're thin material, flexible, and it's worth bending them. Or else, it will get damaged.
Sticker Of A Cartoonish Animal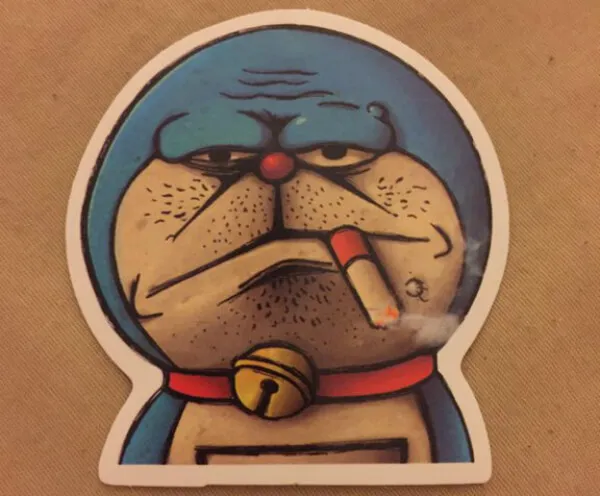 This looks like a pretty epic sticker, but it's actually a really well-known manga series in Japan. He's a robotic cat who travels back in time, so I'm totally in.
A total of 1,345 stories were created in the original series, and it's the best-selling manga in the world.
What Is Jumbo Boy?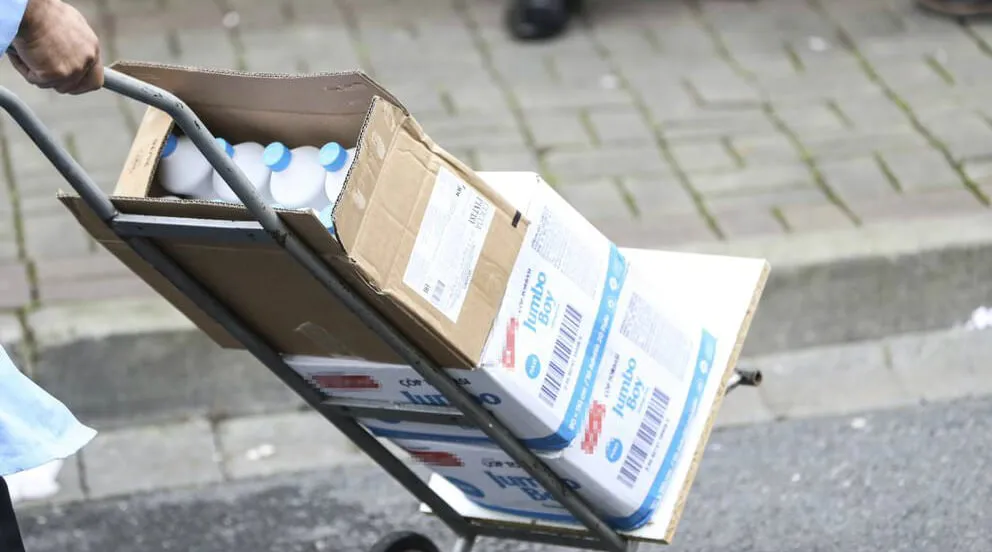 The containers on top look like bleach. Trash bags and bleach, that's an excellent way to destroy blood and DNA evidence. I would suggest using something with enzymes like a dog pee remover for blood and DNA.
They are formulated to destroy organically so a dog can't smell their pee spot.
Found On The Beach In Mexico
It looks like a dog tooth, but maybe a sea lion? Only a paleontologist would know what this is, and I'm not in that field, so I don't know what to tell you.
And, no, I'm not a dentist either, but that's definitely a tooth of some kind.
No Idea What This Is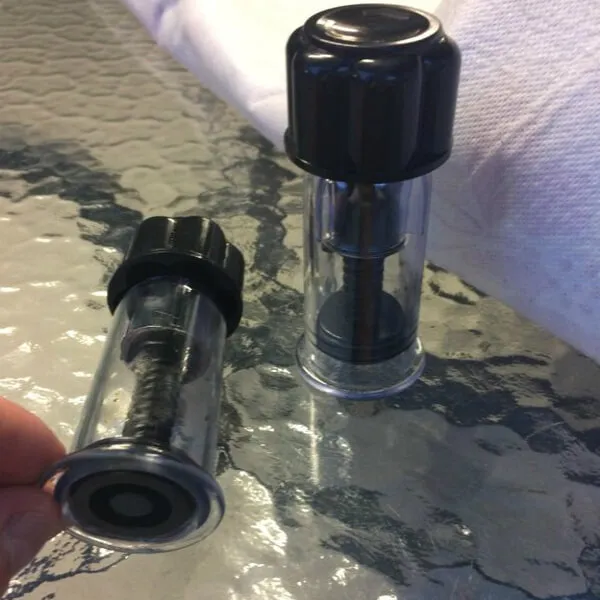 You know, this might be a decent way to remove a splinter. But, now you're going to have to come up with a search on Amazon that may not tell you what it is.
I would assume this is something for carpentry, but your guess is as good as mine.
Follow Me Pin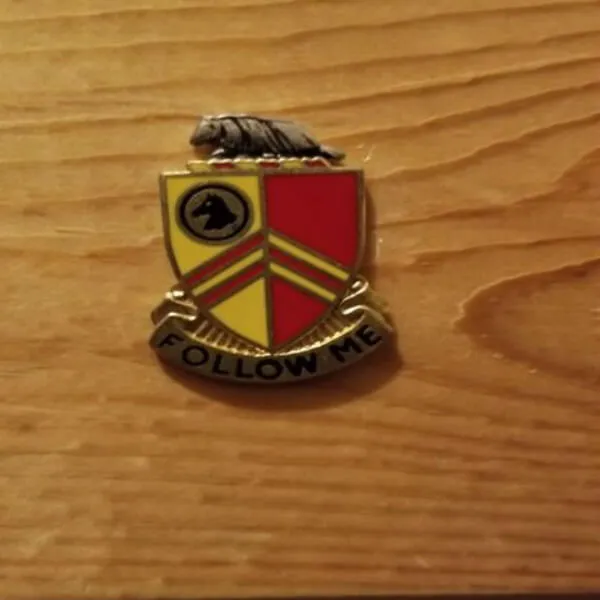 Who originally owned this? Were they ever followed? I need answers. There's nothing distinguishable about this to be able to trace it to someone.
Apparently, it's a pin for the 126th Field Artillery Regiment that was in the United States Army National Guard. Neat.
Drainage Pipe On The Beach
If this is near Seaside Aquarium, it may be for pulling in fresh water. This was probably 20 yards from the waterline in the early morning in the beach.
Or, it could be a drainage pipe of some sort to clean up the dirty stuff from the sewers.
In Missouri, This Sign Says Something Along The Lines Of "Do Not Remove, In Violation Of Vehicle Enforcement"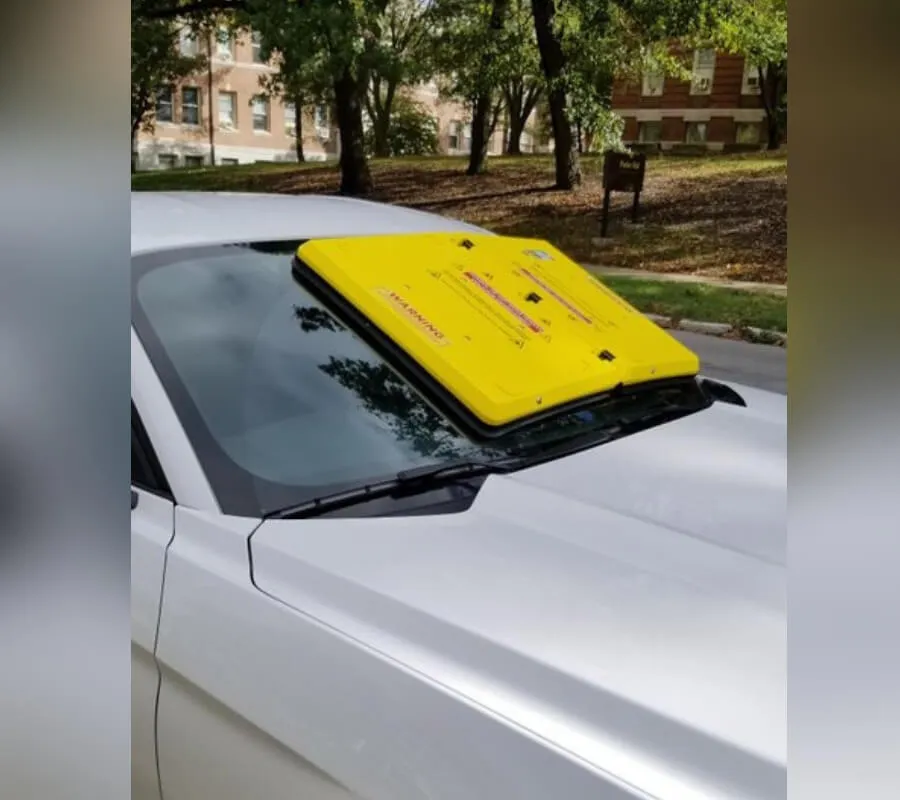 Well, it looks like we have the next generation of parking enforcement. It's like a tire boot, but for windshields. It suctions onto the window so you can't drive, and you're stuck paying.
If one of these showed up on my car, I'd probably put a couple of small nicks into the rubber.
After Countless Google Searches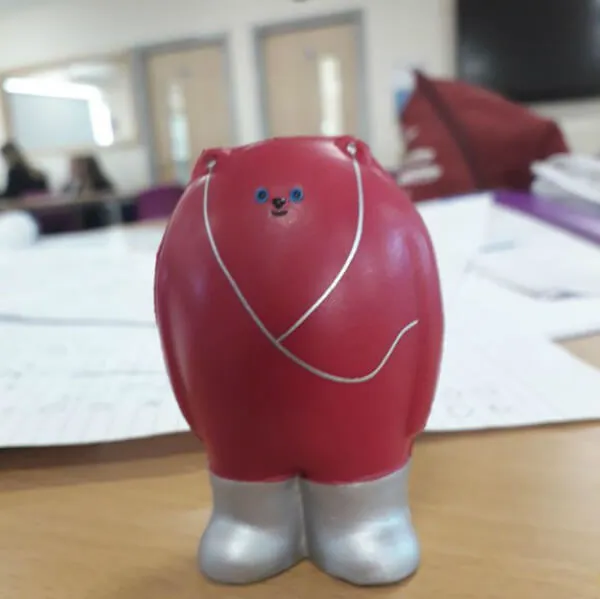 Now this is something that will be hard to find online. So, let's have some fun with it. It's about three inches tall and a bit squishy.
I'm sure this was used around the holiday season, so we'll just call it Squishy Desk Toy, or something like that.
Creepy Thomas The Tank Engine Toy
I'd say someone made a creepy toy of Thomas the Tank Engine. Someone decided to do a bunch of clay modeling and came up with a gore theme. Now, that's a fascinating way to get creative with art.
Honestly, I thought this was the emancipation of the Thomas the Tank Engine, but it's not.
The Turnpike Infront Of The Car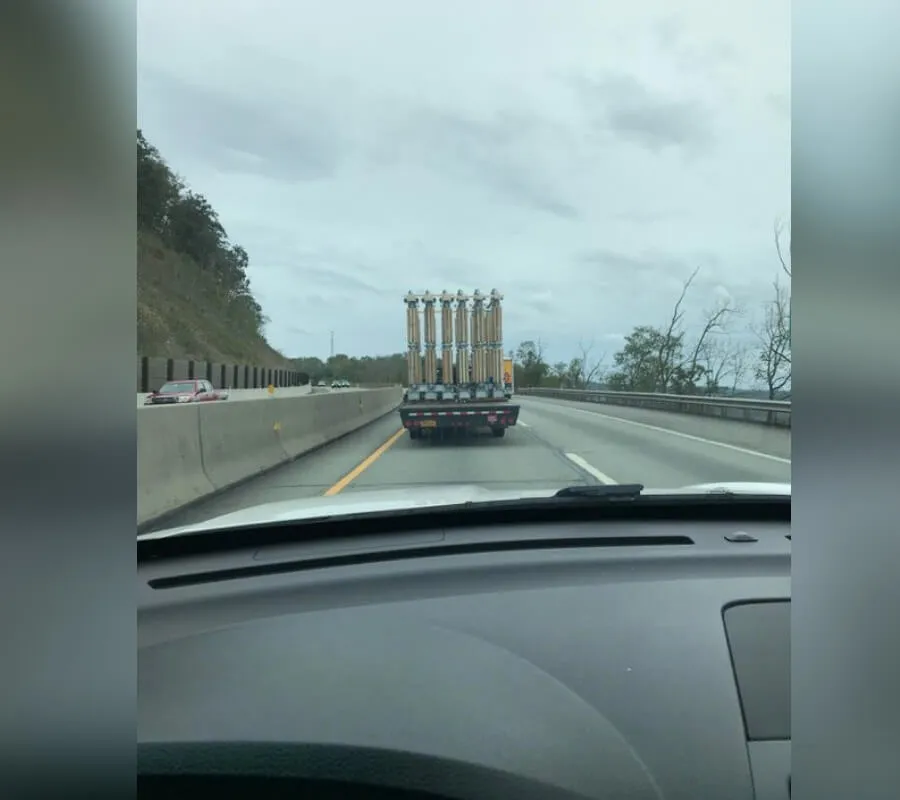 Those are high voltage disconnect switches. They're used in a power substation. It's fascinating that they get transported on long trucks.
Honestly, if I was traveling behind this truck, I'd be terrified that World War 3 was about to break out. You can find me in the other lane... or the complete opposite direction.
This Microphone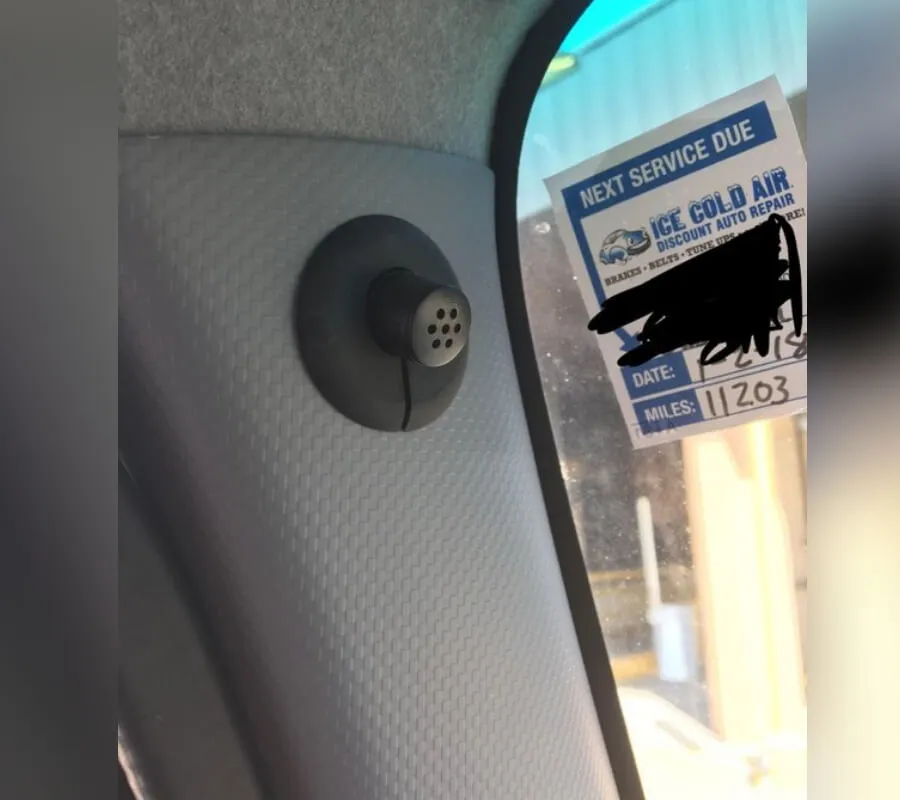 It's an aftermarket Bluetooth mic. Specifically, it's the KCABT100 model made by Kentwood. It's used in a lot of big trucks, only because it filters out engine noise pretty well.
There is an aftermarket radio installed in the car, so maybe the microphone was connected into the radio.