This Woman's Police Career Was Almost Ended Over Photos She Shared Online
Many of us don't put a lot of thought into the things we post to social media. Whether it's a favorite photo of a pet, a silly selfie, or a beautiful beach scene, we enjoy sharing our lives with the world.
However, one police officer in Germany found herself in a tough situation when she chose to share some photos of herself on Instagram. It did not occur to her at the time that her actions could cause major changes in her life and career, but that's exactly what happened.
Serving The Community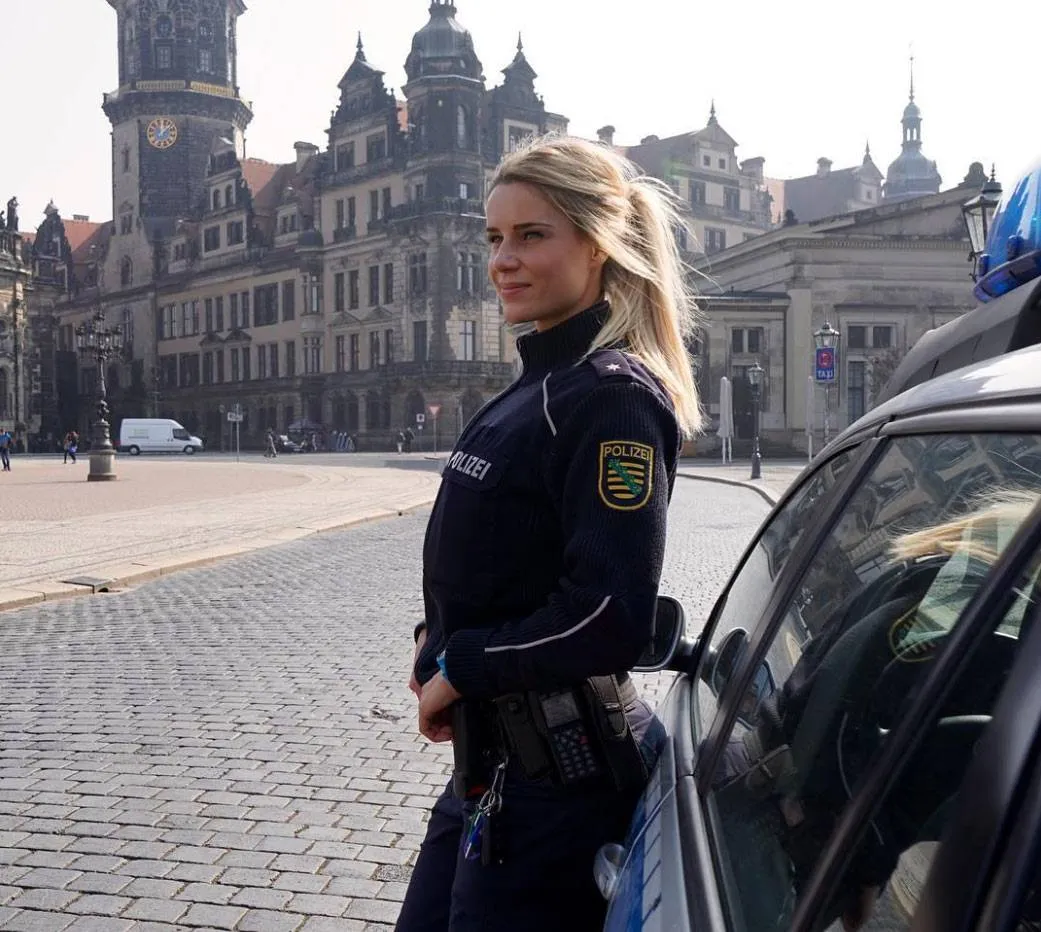 Meet Adrienne Koleszár. The 35-year-old has served as a police officer in Dresden, the capital city of Saxony in Germany, for several years. This is no easy job since Dresden is a heavily populated city that's also a favorite vacation spot for tourists.
Once known as "the Jewel Box," much of Dresden was destroyed during WWII. It's been rebuilt and today has many interesting places to visit such as historical sites, castles, and palaces. Adrienne and her colleagues play an important role in keeping the city safe and free of crime.
Police Work Is Demanding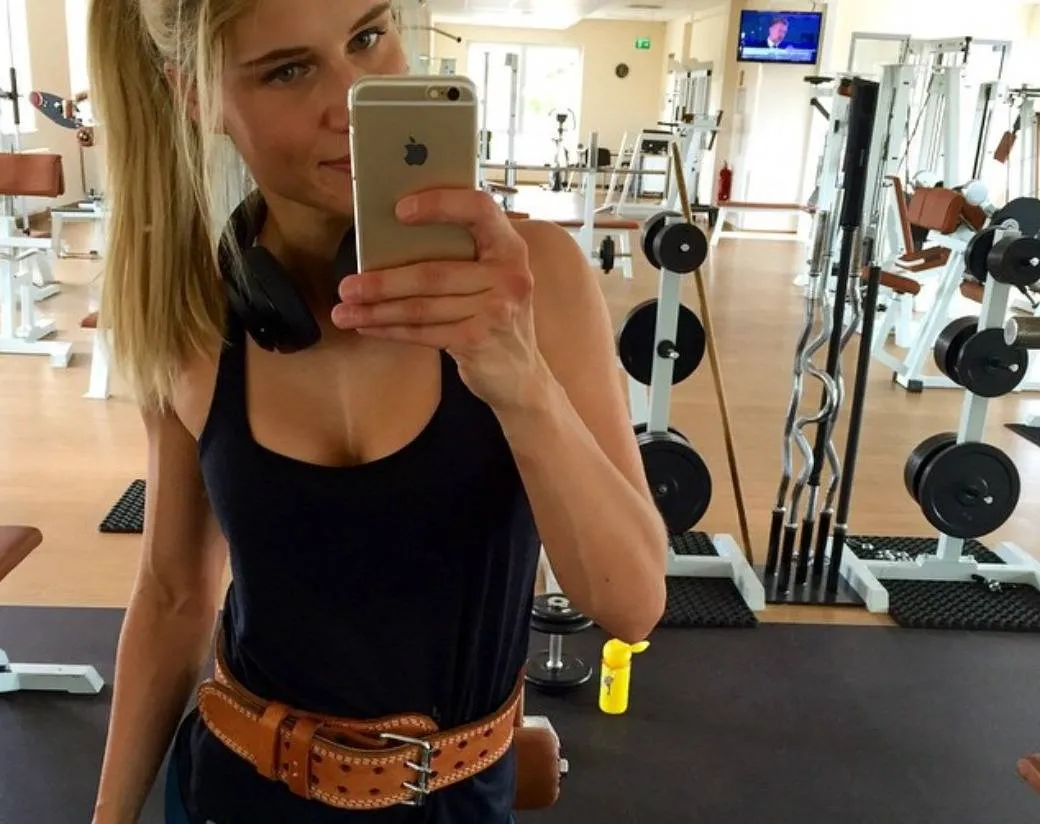 It's not easy fighting crime and keeping the city safe. A police officer's job is very demanding, both physically and mentally. Adrienne spends much of her free time trying to stay in prime physical shape.
She frequently posts photos of herself exercising, whether it's at the gym or outdoors, and says that she loves her job even though it can be hard work at times. This is just one of many workout pics Adrienne has shared on Instagram.
The 'Most Beautiful Cop In Germany'
Her workout photos and commentary did not go unnoticed. Fans worldwide started liking Adrienne's Instagram posts, and her account now has almost 650,000 followers! Just a couple of years ago she had around 1,000 followers on the social media platform.
She was even named Germany's most beautiful police officer, which is quite an honor for anyone to achieve. Her admirable line of work and her dedication to healthy living make Adrienne an inspiration to many.
More Than A Pretty Face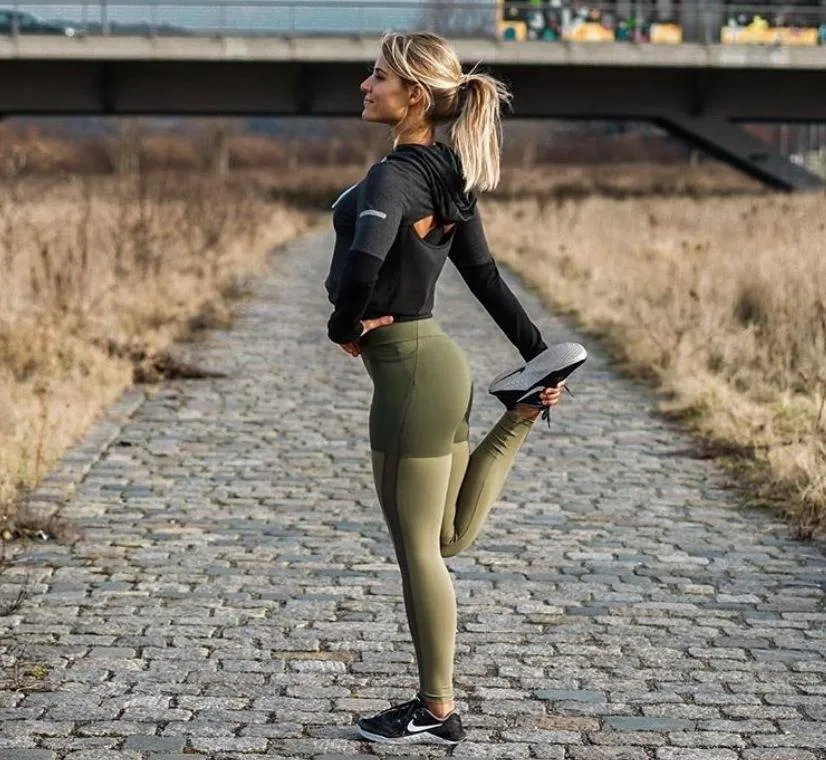 Although fans can't seem to get enough photos of Adrienne, she's not just posting selfies 24/7. She also shares her comments and insights on different topics as well as tips on healthy living.
Additionally, she keeps a blog where she shares details about herself, including her personal struggles with dieting. After she turned 30 and saw some photos of herself in a bathing suit, Adrienne underwent a nutrition makeover and is quite candid about how it changed her life. She's chosen to share this experience with the world.
She Became A Social Media Influencer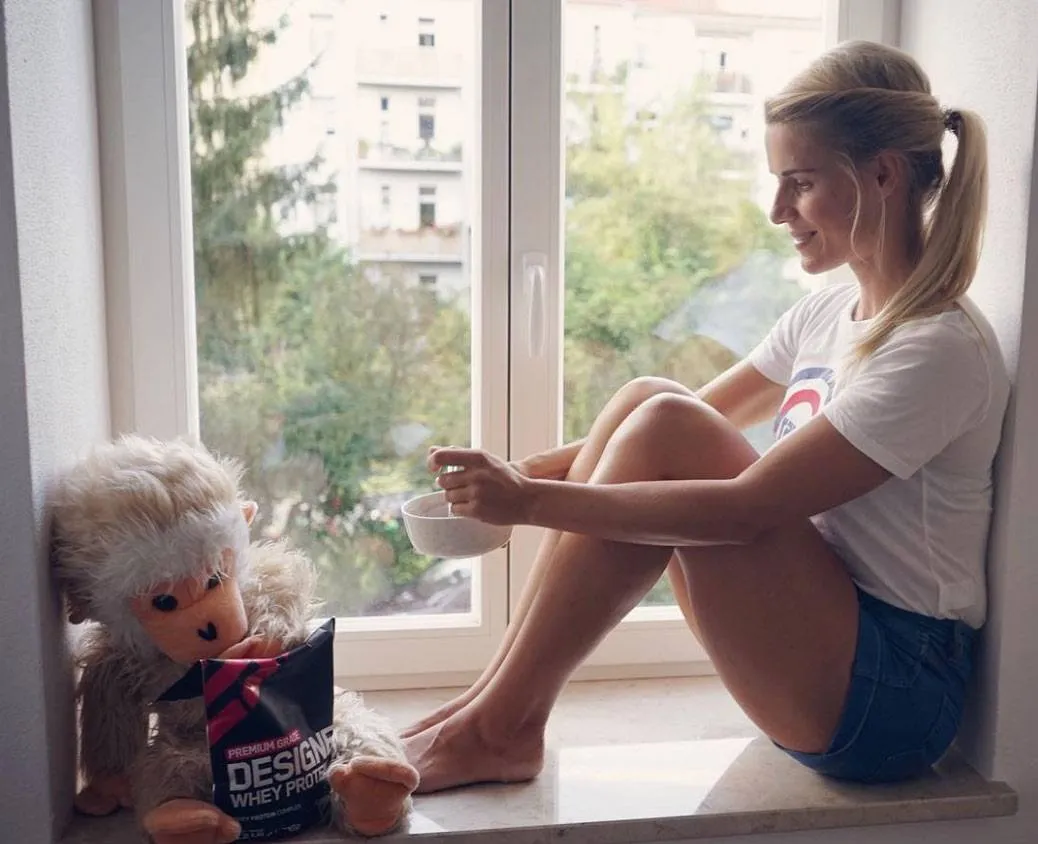 As she attracted more and more followers on her Instagram account, it was inevitable that Adrienne would soon attract some pretty big brands that were eager to have her promote their products in sponsored posts.
It was a dream come true for the gorgeous police officer. Not only did she have a platform to talk about her passion for healthy living, but she could make some money on the side doing it! Even so, she doesn't accept partnerships with every brand that comes along, just the ones she believes in.
Adrienne Took A Break From Work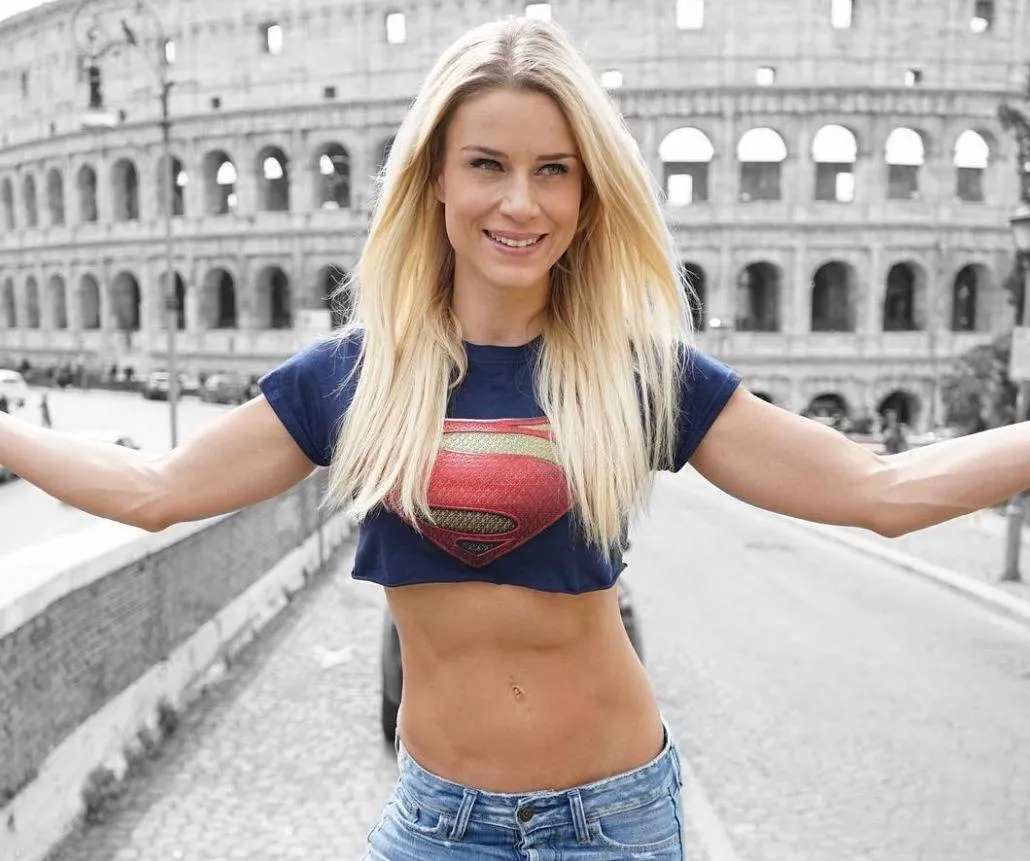 Even though she loved both of her jobs, Adrienne needed a break from the hectic schedule she was keeping. She decided to travel and took an unpaid six-month leave from the police force.
Traveling the world was a lifelong dream for the policewoman and Instagram model, and she felt that this was the right time to do it. Fortunately, she had saved up plenty of money from her brand promotions on social media and could afford to go without pay from the police department for a few months.
Seeing The World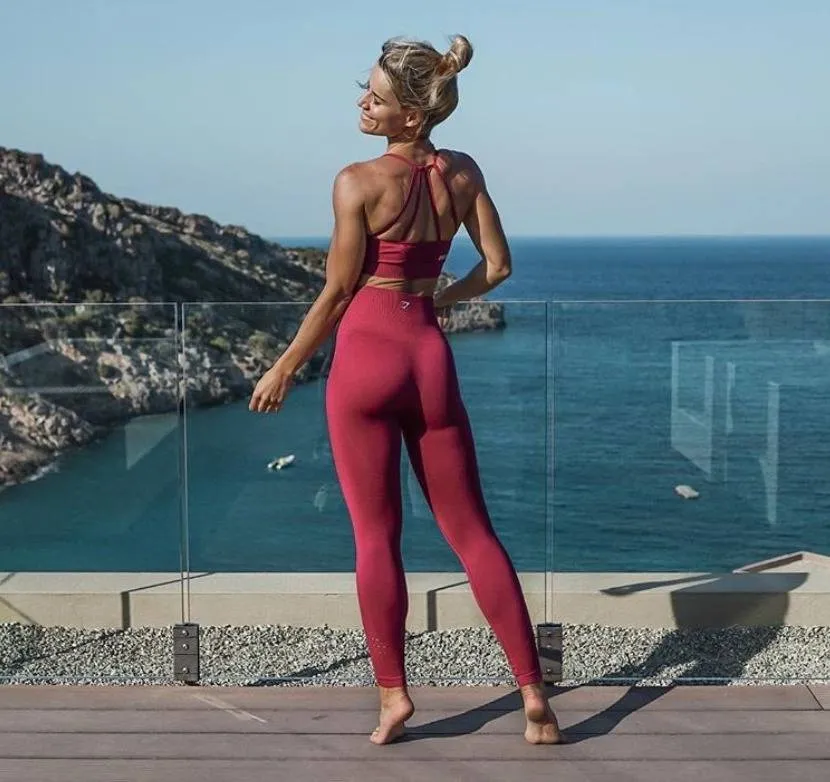 Travel is one of the main things (other than health and fitness) that Adrienne talks about on social media and her blog. It's truly a passion of hers, and now she was able to spend several months seeing the world.
Adrienne's followers were thrilled to watch her globe-trotting adventures on Instagram through the many, many updates and pictures she posted. She was living her best life, and it showed in every photo.
Making Friends During Her Travels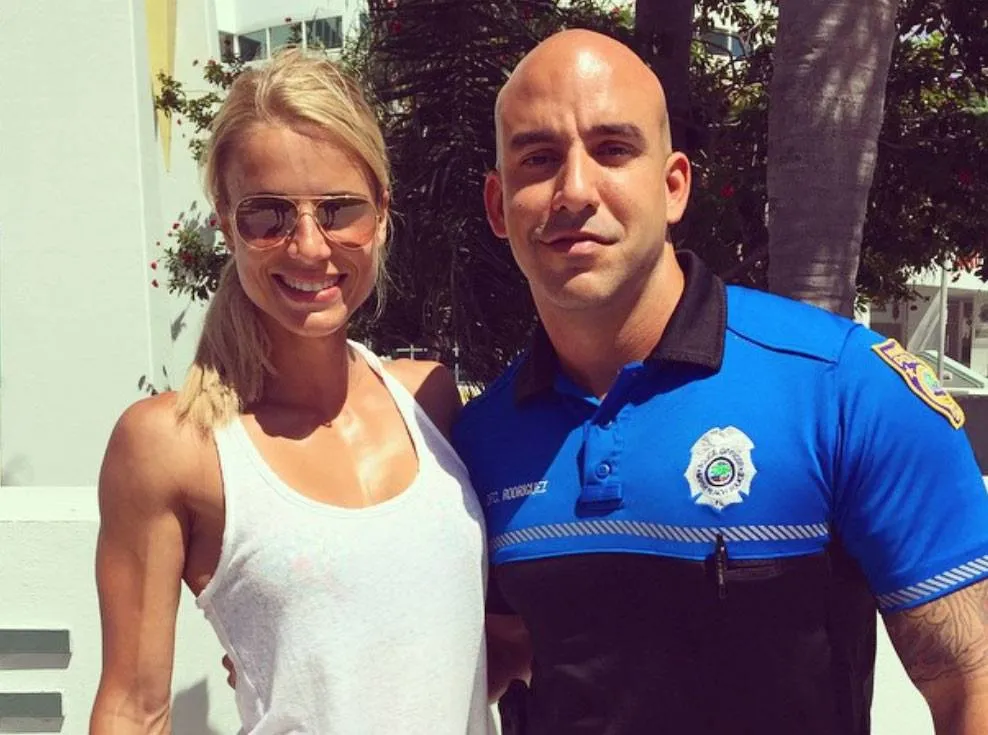 A policewoman at heart, Adrienne even made a point to meet with other cops around the world on her travels. While visiting Miami Beach, Florida, she posted this photo of herself with a uniformed police officer.
In the caption, she thanked her "colleague Ernesto" for giving her a behind-the-scenes tour of the city. Adrienne also visited places like New York, Dubai, Amsterdam, and Cape Town during her six-month tour of the globe.
Her Popularity Soared
As Adrienne journeyed around the world and documented her experiences through beautiful Instagram photos, she continued to gain followers. With every single new update she posted, she attracted even more fans and likes.
As her popularity really started to soar, major companies took notice, and she was getting more and more offers to do paid promotional posts. It seemed like everyone wanted to cash in by having Adrienne mention their brand!
The Fame Surprised Adrienne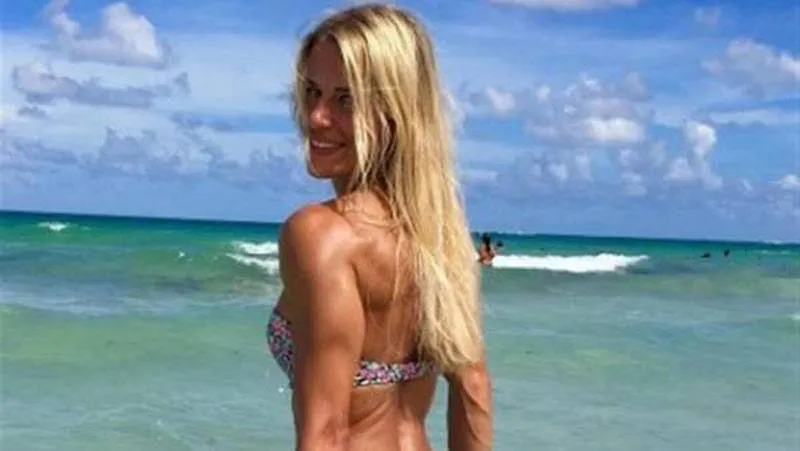 Although she had been a social media influencer for some time already, Adrienne was still surprised when she got home after her extended travels. Her photos featuring all the exotic places she had visited had attracted a ton of attention around the world, more attention than she had expected.
Her employers at the police department had been keeping a close eye on her social media posts and saw her rise to even bigger Instagram fame than before she left. This turned out to be a problem.
Called In By Her Supervisor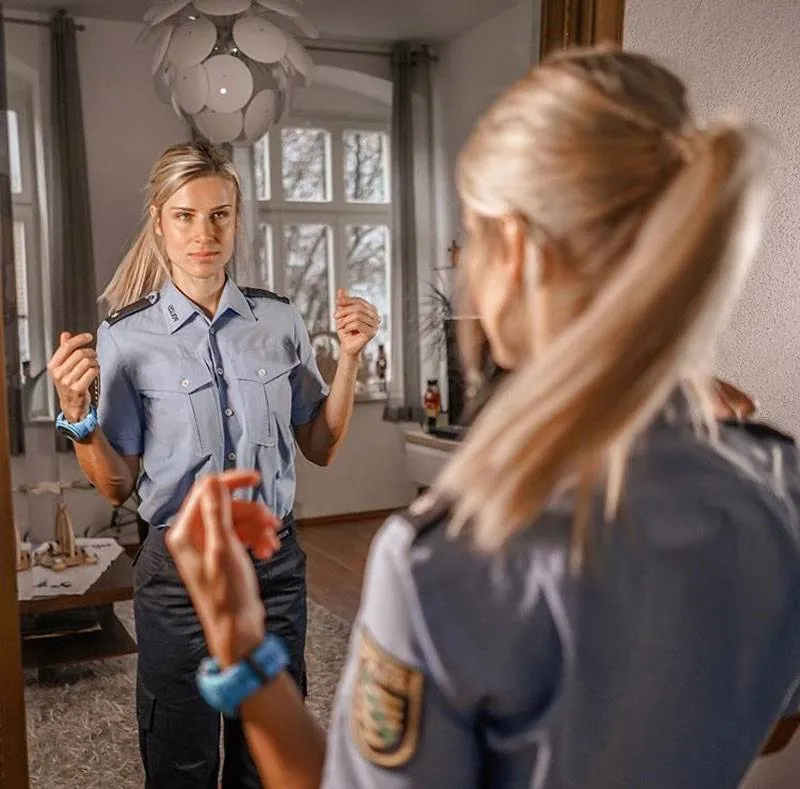 Not long after returning home after several months of traveling, Adrienne's supervisor called and asked her to come in for a talk. This did not sound good, thought Adrienne. She wondered what would happen.
Despite enjoying her travels and her work as an Instagram model, Adrienne loved her job as a police officer. She did not want to lose her position and worried about the upcoming meeting with her supervisor at the police department.
She Was Needed On The Police Force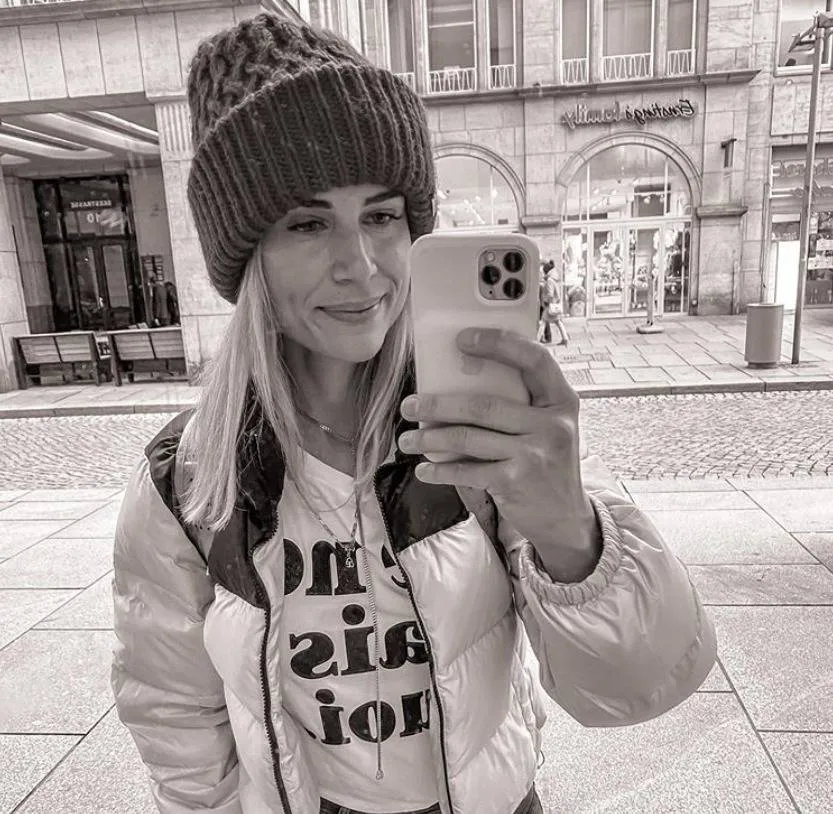 Adrienne had expected bad news when she was first called in to speak with her boss. Even so, she didn't know exactly what would be discussed. It soon became clear, though.
Once she arrived at the meeting, Adrienne was informed that the Dresden police force had far fewer officers than needed. In fact, they needed about 1,000 more officers to patrol the area and keep everyone safe. Pressure was quickly growing on the department to increase their numbers.
They Felt Her Bikini Photos Were Inappropriate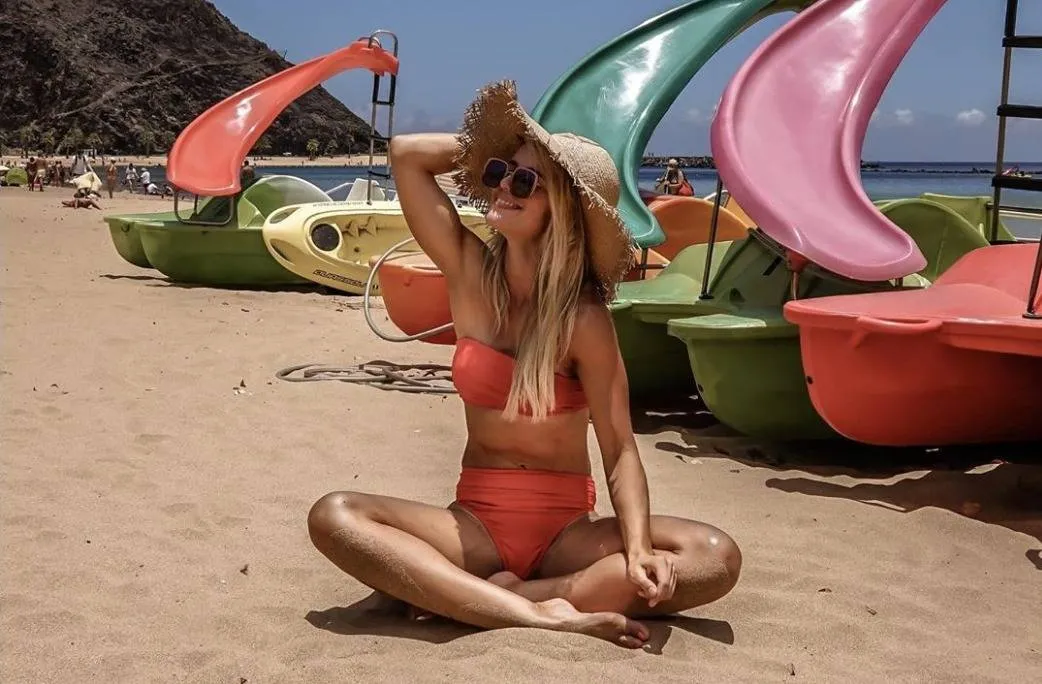 Higher-ups at the police department, like thousands of other people around the world, had followed her Instagram updates. Unfortunately, they felt that Adrienne's social media modeling was distracting her from police duties. They also couldn't help but notice some of her more risque bikini photos and didn't think those conveyed the image the police department wished to present to the world.
Now Adrienne had to choose between the two jobs, which had been her worst fear heading into the meeting.
Which Would It Be?
When she first started posting modeling photos to Instagram, Adrienne had no idea that she might be jeopardizing her job. It had become one of Adrienne's worst fears that she'd be forced to choose between serving as a police officer or her promising modeling career. Yet that's exactly what she ended up having to do.
At the same time, she understood where her police supervisors were coming from. The racy photos she had been posting were really not appropriate for an officer of the law to share publicly.
An Ultimatum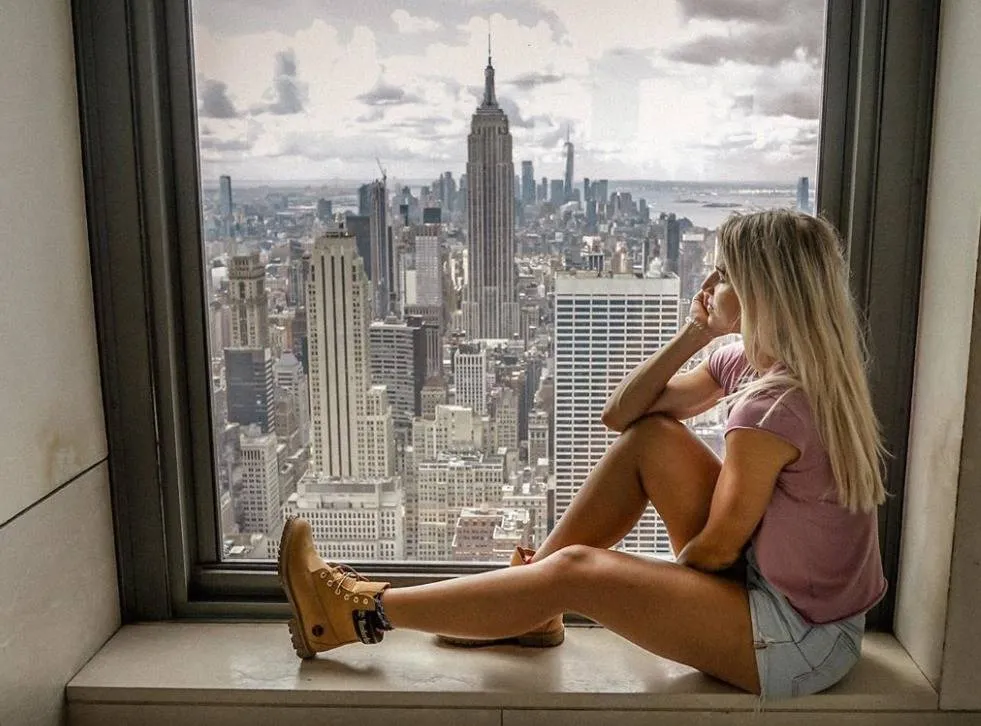 As her supervisors shared details about how badly they needed additional officers, they gave Adrienne an ultimatum. She had to come back to work effective January 1, or she had to quit the police force for good.
She was given a deadline of December 10 to tell them her final decision. Talk about pressure! Adrienne had so much to think about, and just a short period of time to make a big choice.
She Didn't Want To Let Her Fans Down
The "most beautiful police officer in Germany" did not want to abandon her fans on social media, and she also didn't want to let down the police department that relied on her to help keep Dresden safe. Her decision was needed by December 10.
She continued to post to her Instagram account as the deadline came and went. This led many people to believe that she had decided to choose a modeling career over being a police officer.
The Instagram Announcement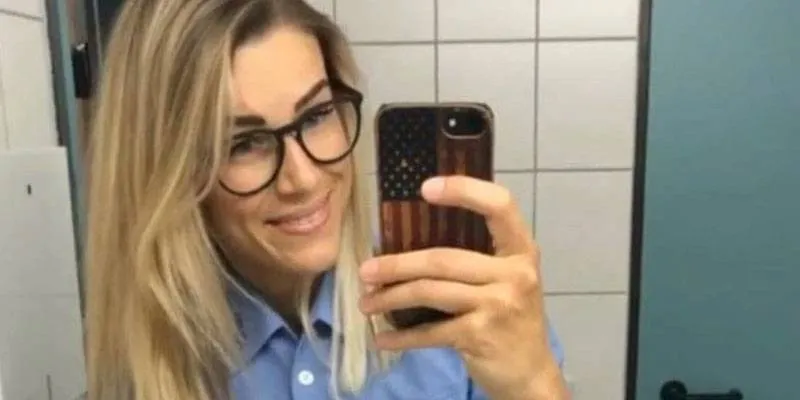 After her fans had been waiting for what seemed like ages, Adrienne finally posted her decision to Instagram. She put up a video of herself in uniform, with this announcement: "I'm going to work. I'm going back on the beat. I'm putting my uniform on."
She added, "I'm looking forward to January, even though I know it'll be a very difficult month." In the end, she chose to honor her obligation to the police force. She truly was a dedicated officer of the law!
A Balancing Act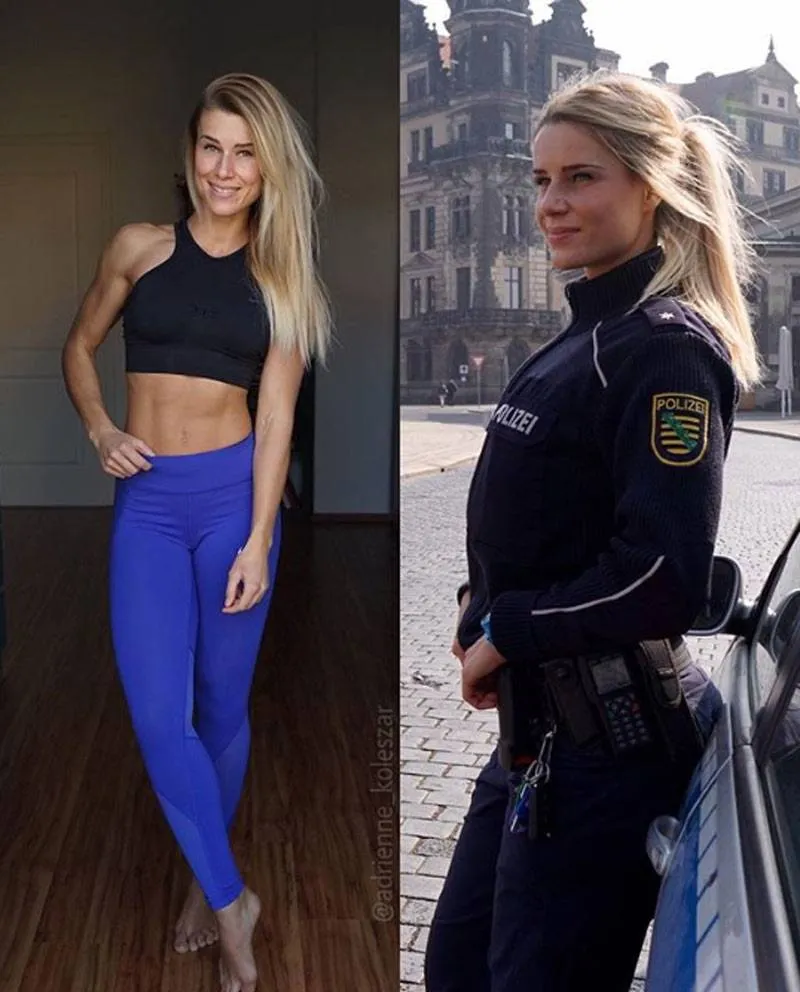 Adrienne didn't have to give up her social media presence completely, just tone it down a notch or two. "One person - two different sides," she captioned this photo. "Life is more than just living the fitness lifestyle AND more than just work. Keep always your balance."
She also reassured her fans that she wasn't going anywhere. "I'll still be on Instagram on social media - of course not as much as in the last six months but I'll still be just as present as I was before [my work leave and travels]," Adrienne told The Sun.
Adrienne's Decision Led To A Breakup With Her Boyfriend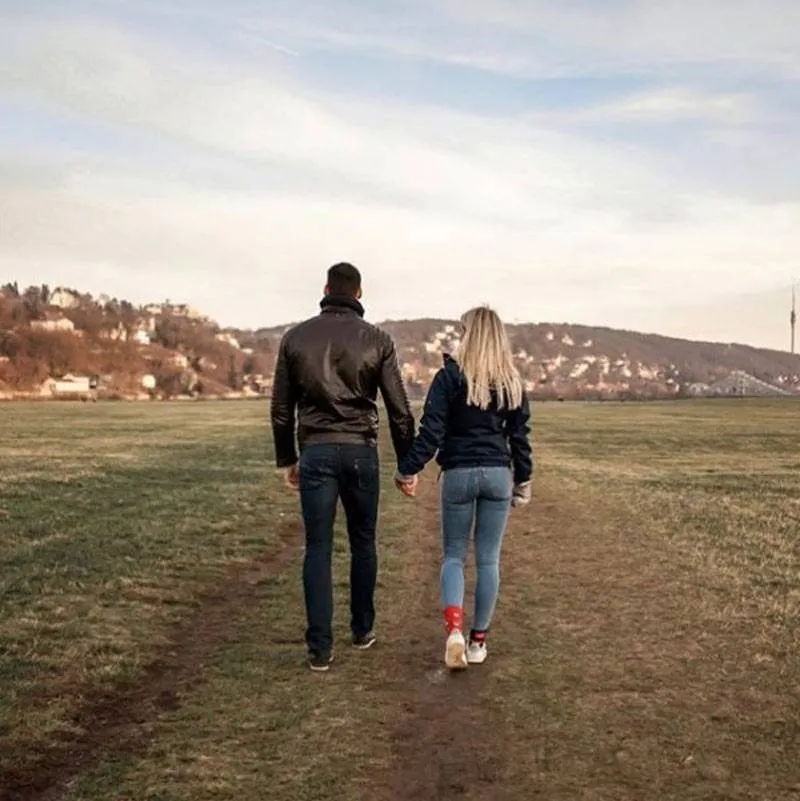 Adrienne once told a local news outlet that she "would gladly do both [police work and modeling] but acknowledged that "life isn't always a bowl of cherries." This turned out to be true in her personal life as well as her professional life. Her boyfriend broke up with her because of her continued presence on Instagram.
Sharing this photo, she revealed that the couple had split up and that social media was "a world he never wanted" to be a part of. Adrienne also blamed her own "egotism" for the split and said she'd be moving out of their shared home.
So Much Gratitude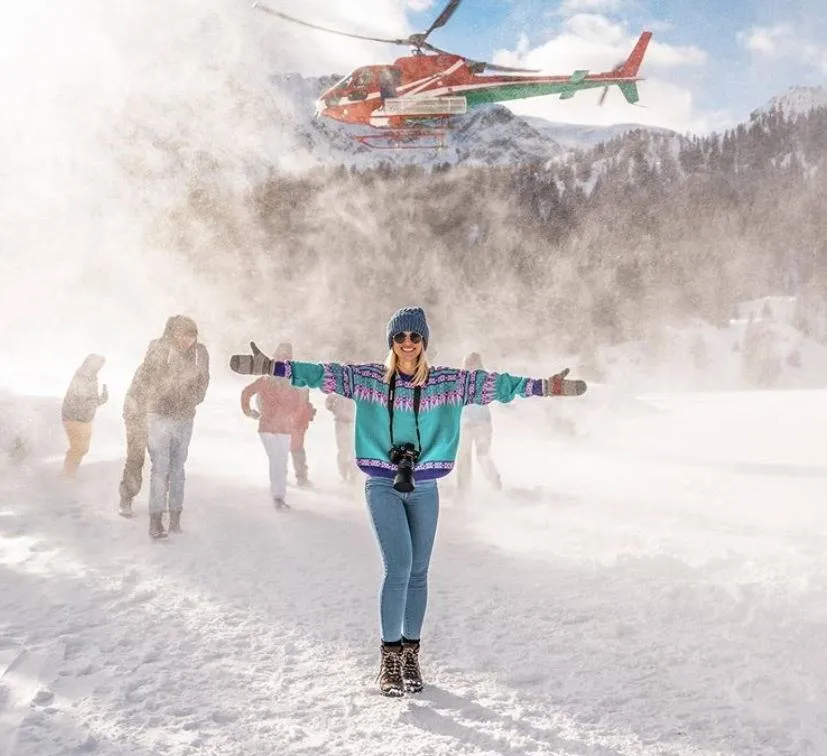 Does she regret her decision to cut back on the jet-setting Instagram model lifestyle? Not one bit. Speaking of her choice to stay on the police force, Adrienne said, "Am I happy with that I'm doing at the moment? Am I unhappy and do I need to change anything? It wasn't really any more than that."
After all, she became Instagram-famous because of her job on the police force. This allowed her to travel and see the world, which she's incredibly grateful for.
What's Next For Adrienne?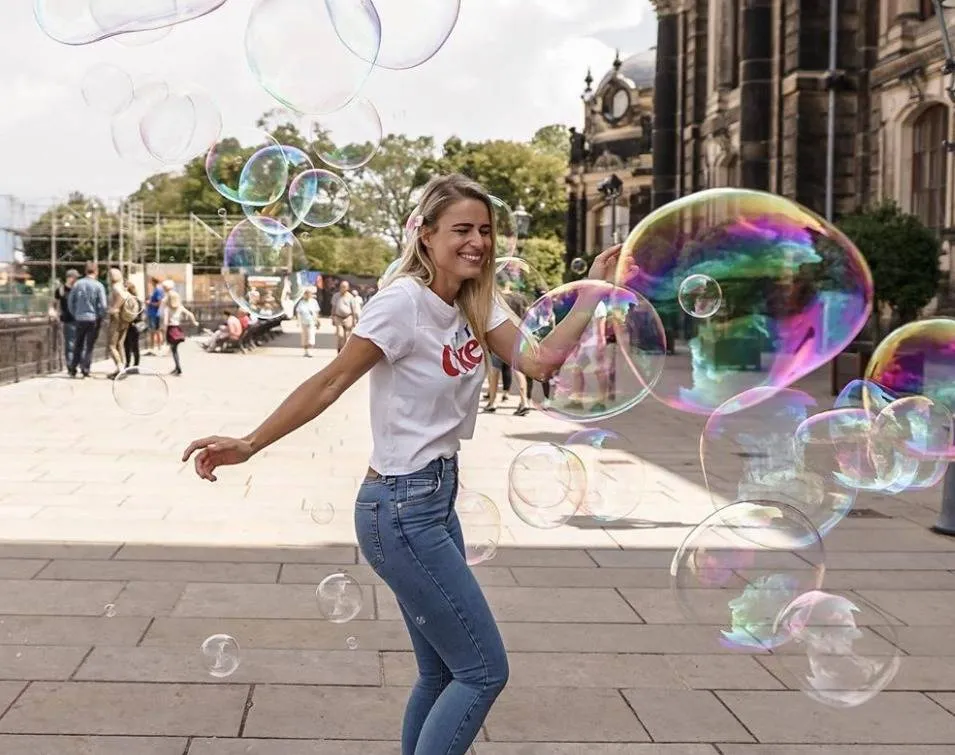 In a recent post, Adrienne shared this lovely photo of herself with an update. She says that she had some health issues a while ago but that her life is "on track" and that she is "unconditionally happy" and much wiser now than she was a year ago, before she went through this entire ordeal.
She continues to focus on fitness and nutrition and encouraged her fans to stay optimistic, never letting their bubbles burst.
10-Year Challenge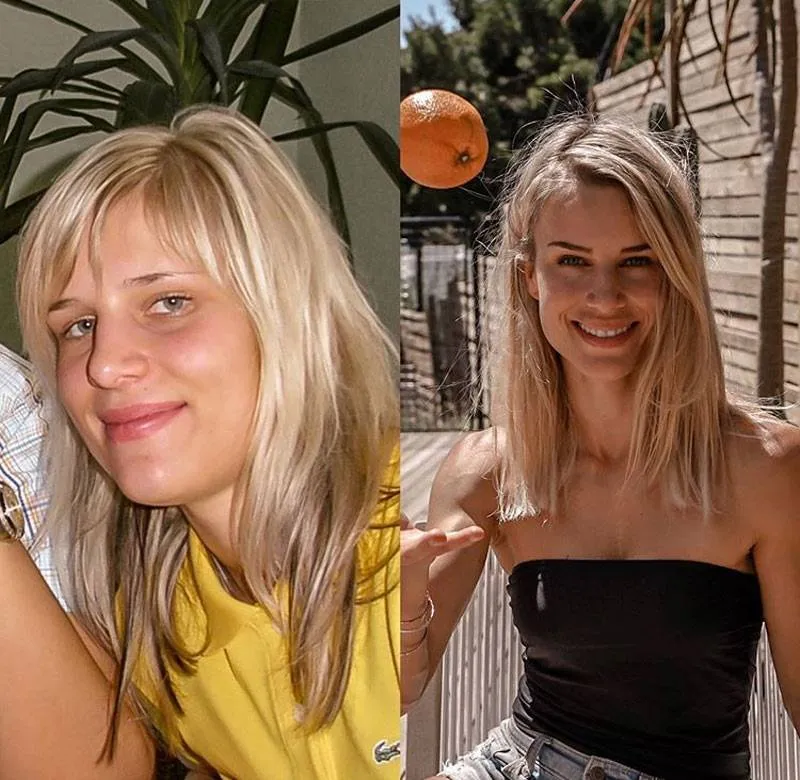 Adrienne recently took part in the 10-Year Challenge, a viral social media trend where users post a photo of themselves from a decade earlier along with a current one. Her before-and-after transformation blew everyone away!
Now a huge advocate of exercise and eating healthy, the stunning police officer hasn't always been quite as fit as she is today. She even describes her younger self as "gluttonous" and admits that she is "addicted to Reese's peanut butter cups, Cinnabon and Pizza."
A New Boyfriend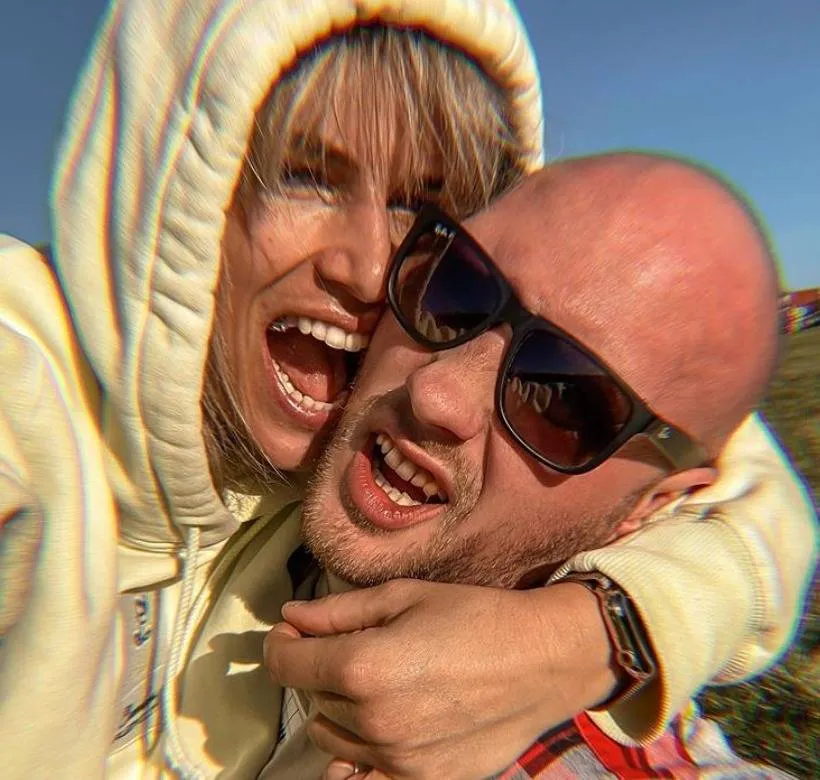 A year after announcing that she and her boyfriend had called it quits, Adrienne opened up about having a new love in her life. Along with this selfie of the two of them together, she wrote "Love for president."
Fans couldn't help but notice that she looks completely happy these days, even though some of them admit that they're jealous of the new man in Adrienne's life! The future certainly looks bright for the love birds.
After A Year Of Lockdown
In April of 2021, Adrienne posted this sweet selfie of her with her beau and their puppy buddy out on a serene lake. She wrote, "Good morning, happy Saturday. Today both have free (so really) to just live into the day."
She also admitted that she has hard days due to the pandemic and lockdowns, but encouraged people to make the most of each day. Now, those are words we can all live by.