Demi Moore Looks Back On Her Marriage To Ashton Kutcher In New Memoir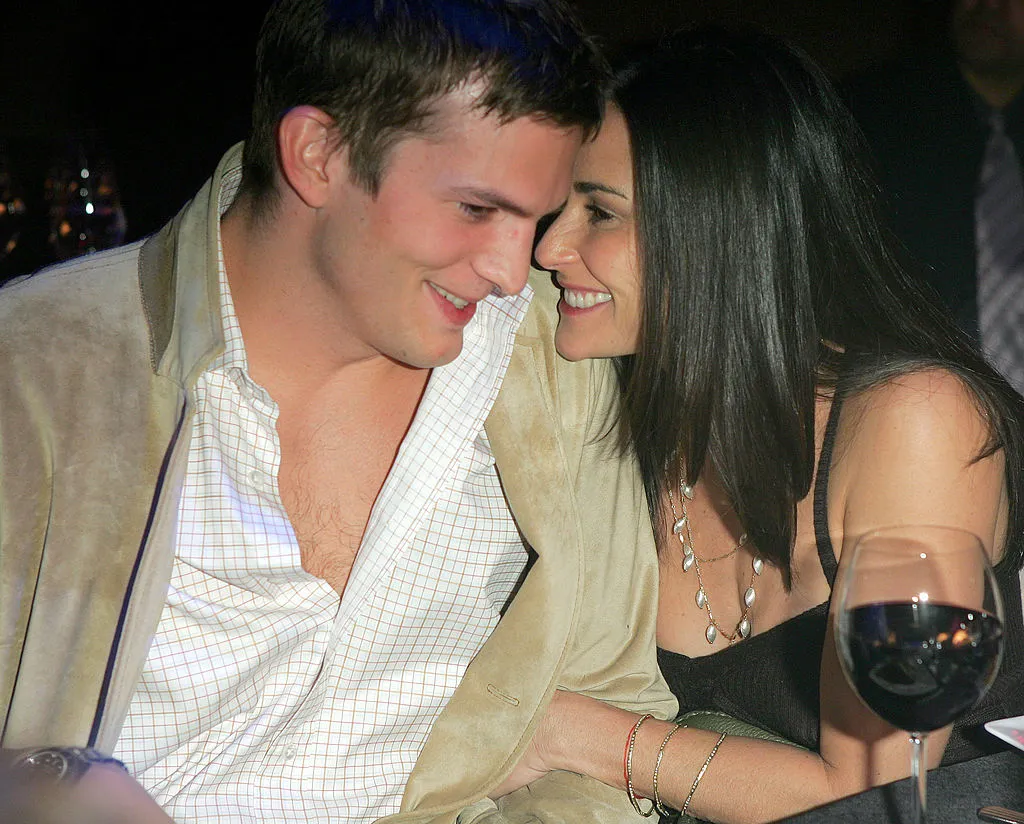 Having the spotlight on you since the tender age of 20 changes the way you live. Just ask actress Demi Moore.
Moore appeared in her first film role in 1981 as the character Corri in Choices. The following year, she appeared in two movies, Parasite and Young Doctors in Love. As you can see, her life hasn't been the same as some kid you grew up with who lived in your culdesac. And after St. Elmo's Fire in 1985, her trajectory completely changed.
Fast forward to 2003. Moore is 40 years old, and she begins dating Ashton Kutcher, who was 15 years younger. Two years later and they're married. After months of speculation and rumors, Moore announced that she and Kutcher would be ending their marriage. The union lasted from September 24, 2005, to November 2011.
It isn't out of the norm to hear speculative rumblings surrounding a couple who have such a huge gap in age. One might see a headline saying "Is Hugh Jackman In A Mid-life Crisis" because his wife is 13 years older than him. No, the actor fell in love with Deborra-Lee Furness and it's that simple. For Moore, there was a cathartic element involved. Consider it a "do-over," as she describes in a new memoir.
"Like I could just go back in time and experience what it was like to be young, with him — much more so than I'd ever been able to experience it when I was actually in my twenties," she said.
Sadly, the relationship didn't last, and a string of anguishes followed. The two tried to have a child, but Moore experienced a miscarriage which led her to start drinking. Soon after, she discovered that Kutcher had cheated on her. But as time went by and the actress sat her with decisions, she says not "interested in blaming anyone," and that "it's a waste of energy."